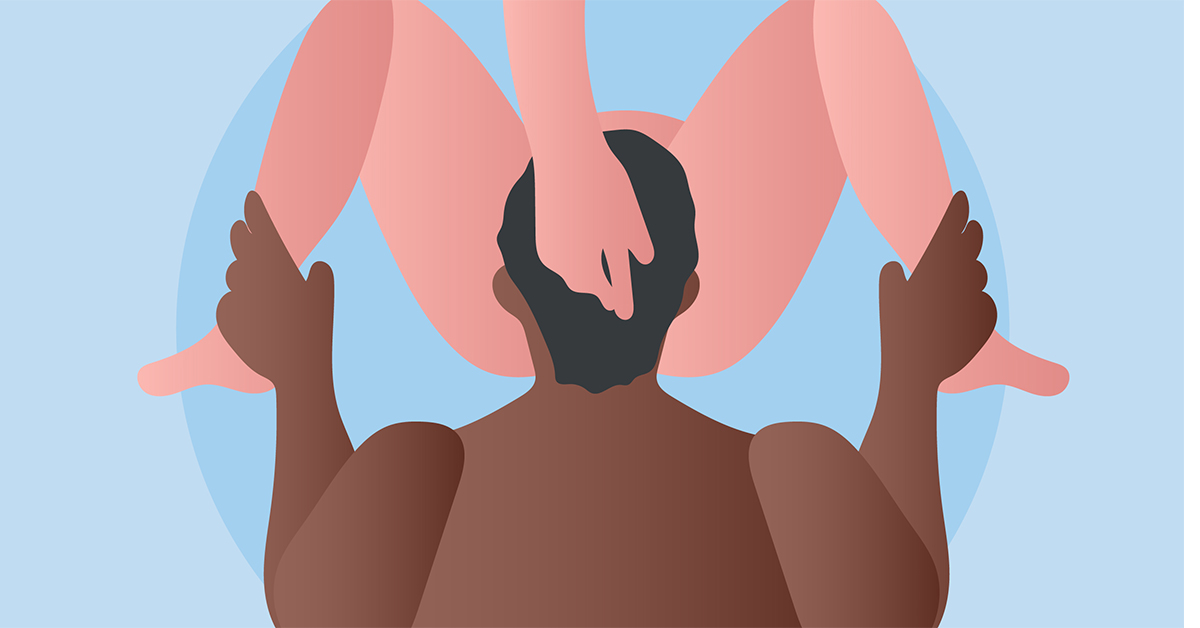 Want to become masterful in oral plays? You came to the right place, buddy, as we're going to discuss what a cunnilingus is. Find out how you can give your partner the best Os with this sexual act. 
In a nutshell, this sex-tivity is all about licking your partner's vulva. It sounds fairly easy, but there are tons of techniques when going down to your lover. A master of tongues knows that there's more to it than just licking away and hoping for the best.
Once you master the art of cunnilingus or pussy eating, the orgasms your partner will get from it is a total cosmic explosion. And the best part about getting an oral? It just keeps mounting and mounting, taking you/your partner from one galaxy to the next.
We all start from somewhere, so there's no reason to feel bad for being a beginner on this. Besides, as long as you're willing to learn, you'll be surely master on this act in no time. We're also here to help you with that, as we listed 10 essential tips on how to eat a girl out. By following these tips, you can soon perform orgasm-inducing tongue-twisting skills.
1

Prepare your mouth.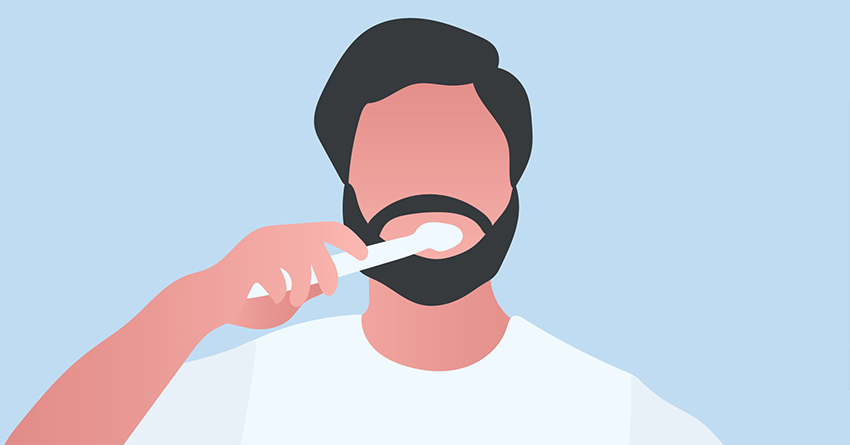 This might sound like an obvious tip, but most people simply forget this. Before you perform cunnilingus, make sure that your mouth is spotlessly clean. Brush your teeth or gargle some mouthwash first before licking anything. Not cleaning your mouth will bring unnecessary mishaps to your partner such as vaginal infections.
You also need to chug more H20. Cunnilingus involves saliva and having a dry mouth would bring an unnecessary pause to the act. Stay hydrated buddy.
2

Set the mood.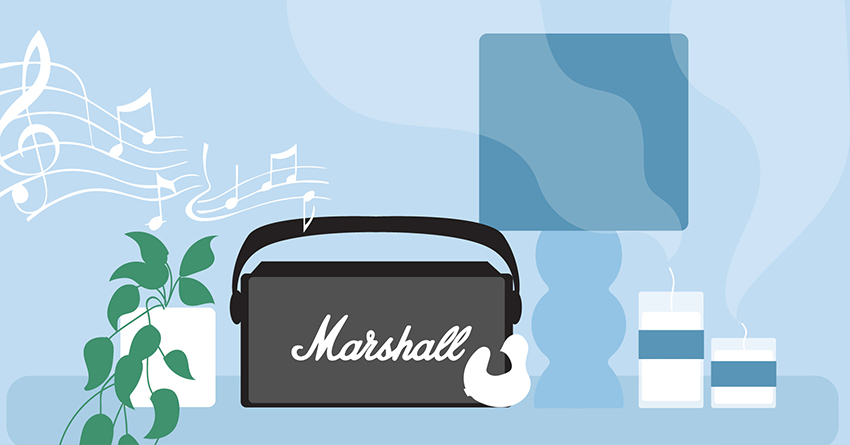 One of the essential tips when performing cunnilingus is take things slow. Don't just go in the action just yet. If you want to give your partner intense orgasms through oral sex, you gotta fuck with her mind too. Here are some ways to set the mood and make her crave your touch (and tongue).
Indulge in sexting. Tell her beforehand the things you would do to her body.
When you're already together in the room, remove all distractions.
Wear something seductive. Go for what she desires.
Spice up the session with some sexy tunes.
Have a warm shower together before the deed.
Put some scented candles on to amplify the sensual mood.
3

Start with a slow, teasing buildup.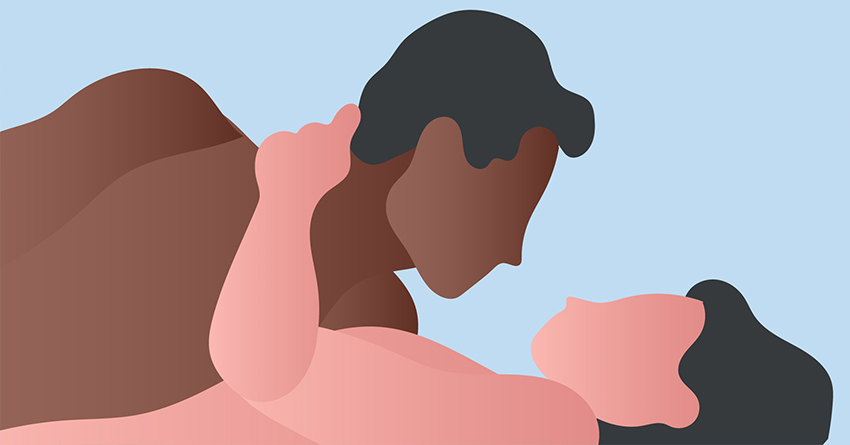 Once you're all turned up, it's time to start the deed. Now, though you're probably excited about licking her intimate gem down there, just control those urges first and tease her other spots first. Going slow and kissing her breasts, belly, and inner thighs can do wonders. If your partner asked you to suck and nibble certain sensitive areas, be obliged to do so. Teasing her can make her wet and ready for what's about to come.
4

Be playful with the clit.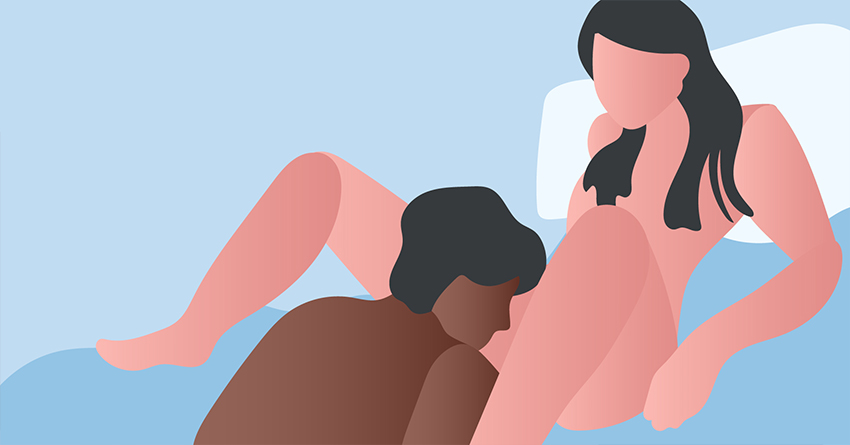 Ahhh, the clitoris. That tiny bud of flesh that when given attention can make your partner moan your name.
One of the most important tips on how to eat a girl out is to give some time to play with your partner's clitoris. If you're not sure where to locate this sensitive nub, it's somewhere on the top area of your partner's vulva. You may want to look at this guide for a specific illustration.
Now, once you've located the clit, you can build the pleasure by way of your tongue. Lick that magical bean—up, down, or around. Go wild with this. Don't be too gentle and light—add pressure with each lick.
Aside from licking this sensitive bean, you can also squeeze it lightly for a more pleasurable experience, gently suck it her clitoris using your lips. To do this, make sure your lips are covered in saliva (or lube). After that, form your lips into an "O" shape and place it over your partner's clitoris and its surrounding area. Once you've placed it, ever so gently suck the nub into your mouth. You'll surely make your partner scream your name with this technique.
5

Mix different cunnilingus techniques.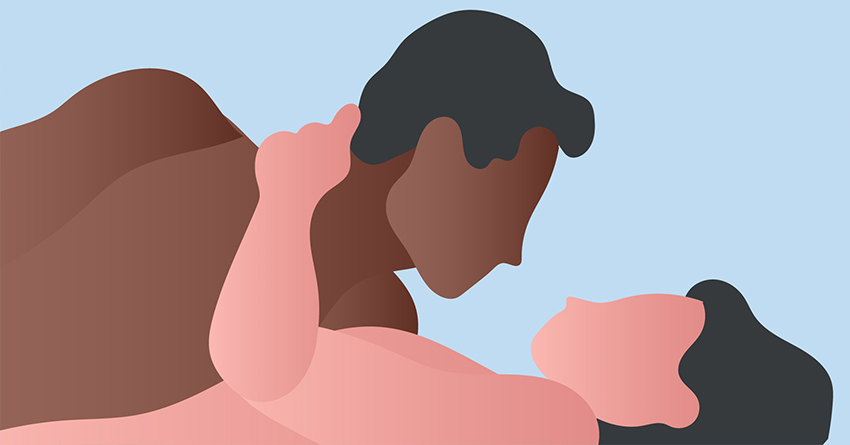 As we've mentioned above, cunnilingus requires certain techniques. Licking it for a few minutes and calling it a day won't just cut it. That's why aside from following tips on how to eat a girl out, make sure to learn some of the tried-and-tested cunnilingus techniques too. Here are some of the methods that you might want to try on your next couple play:
The Pancake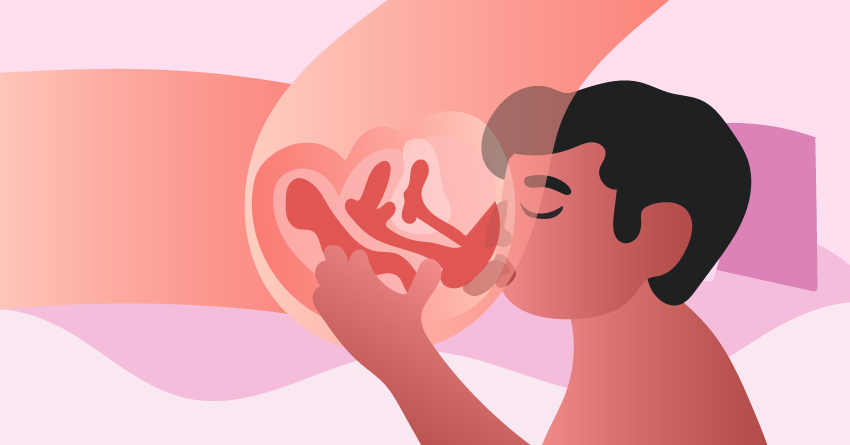 You'll only need your mouth on this one. To do this technique, stick your tongue out of your mouth. Drop it down over your chin. It should look like a pancake—wide and flat. Make sure your tongue is all covered up in saliva or lube. After that, relax and hold this position. Start placing your tongue at the bottom of her vulva. Once it's positioned in there, move your head upwards from the bottom of her vaginal opening to the top of her clitoris. Put a bit of pressure when doing this.
Remember, don't make any movement with your tongue, just keep it flat while you move your head upwards then downwards. As for the pace, it's best to keep it slow and steady. When you feel like she's about to cum, don't make major changes—a minor slow down on the pace will do. Slowing down the motion while she climax makes the orgasm longer than usual.
Clit Sucking Technique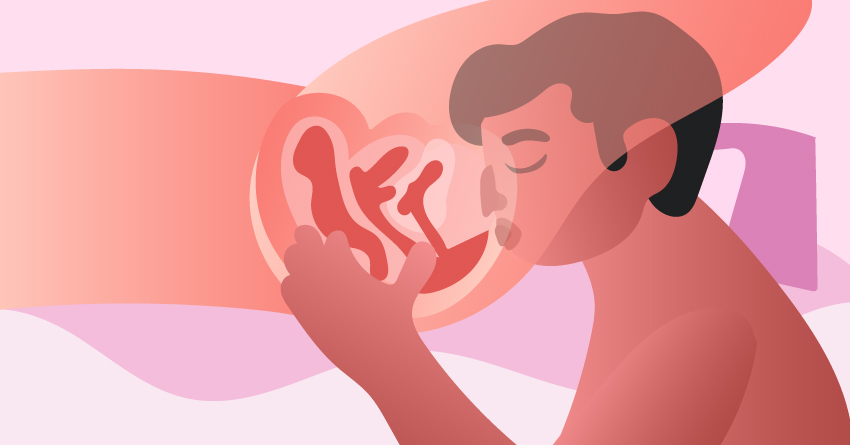 As the name suggests, you're going to suck her clitoris with this technique. Start by wetting your lips with your saliva. After that, make an "O" shape in your mouth then place it on her clitoris. Once it's positioned, gently suck her clitoris for a mindblowing orgasm. Now it's up to you on how strong the suction is, but if you want a guide for that, here are different variants of the Clit Sucking technique:
Constant – You'll give your woman a constant level of suction.
Rhythmic – For some women, having a pattern is better. When performing this, you'll be sucking and releasing her clit rhythmically.
Hard Mode – For this variant, you'll apply a strong level of suction on her clit area, then slowly releases the pressure. Do it repeatedly until she cums.
Suck & Lick – Considered the crowd favorite. For this one, you will be licking her clitoris while sucking it. This method may take some practice but trust us, your girl will surely love it. Spice this technique up with the other tips on how to eat a girl out on this list, and you're good to go!
Finger Licking Good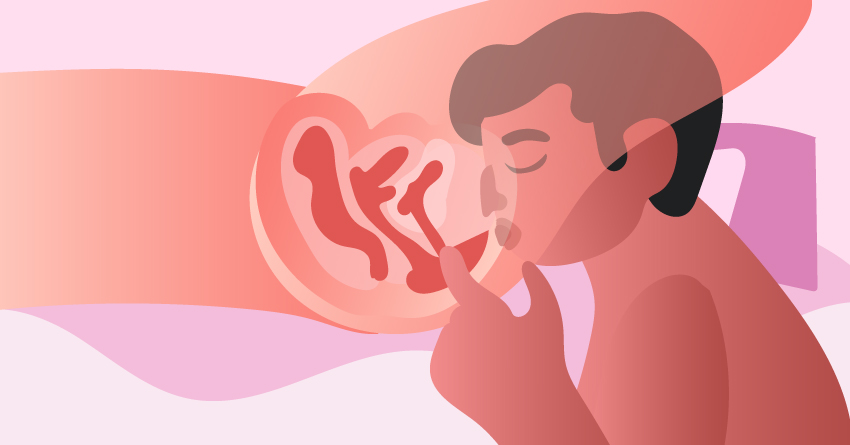 For this technique, you will be unlocking the magic of your fingers. While licking or sucking her clitoris, you will be inserting your finger into her vagina and stimulate her G-Spot. If you're not familiar with the G-Spot. It's right above the vaginal wall, about 2-3 inches deep. It should have a ribbed texture, especially when she's all turned up. You can also do other fingering techniques such as thrusting in and out of her vagina, but for those fingering techniques, we suggest checking the guide below.
The O Combo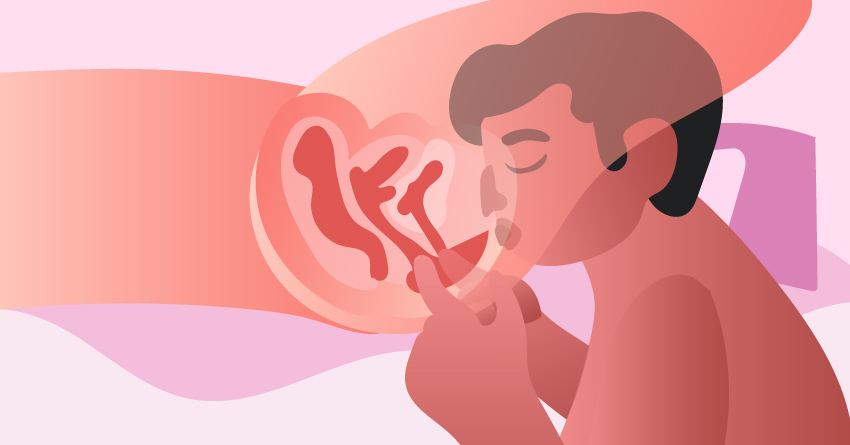 If you want your girl to reach greater heights, doing this combination will surely seal the deal. When doing this cunnilingus technique, you'll be using your tongue and both of your hands. While you focus on licking and sucking her clitoris, use the dominant hand to play with her vagina while the other hand fingers her anus. Remember, there are tons of delicious nerve endings on her anus so it's best to give it some love too.
By doing this combo, you'll surely make her climax in no time. Take note though, don't interchange the fingers—don't insert the finger you used on her anus into her vagina and vice versa!
6

Try different positions.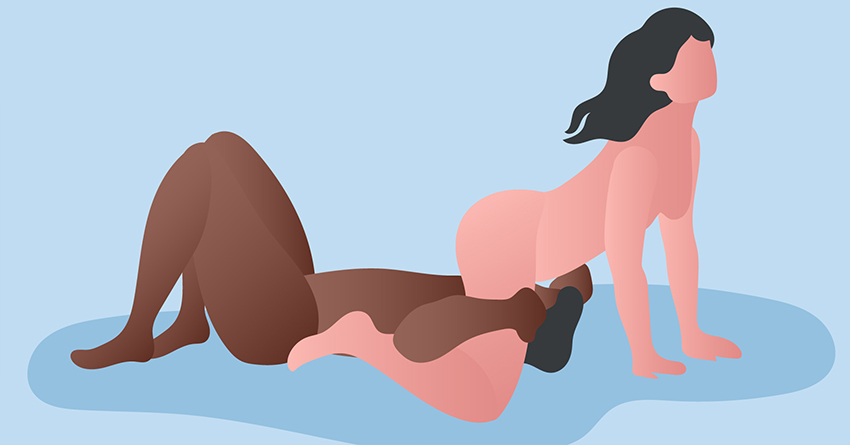 As you've learned the different cunnilingus techniques, you're probably pumped to finger your partner right now. Just be patient there, buddy. You still need to know that other tips on how to eat a girl out. Now for this tip, it's best to try out different positions when eating your partner out.
Performing oral sex on the typical positions such as lying down is alright, but it can easily get boring if you keep doing the same thing. That's why every session, we suggest trying out a new position such as the following:
The Hawt Prisoner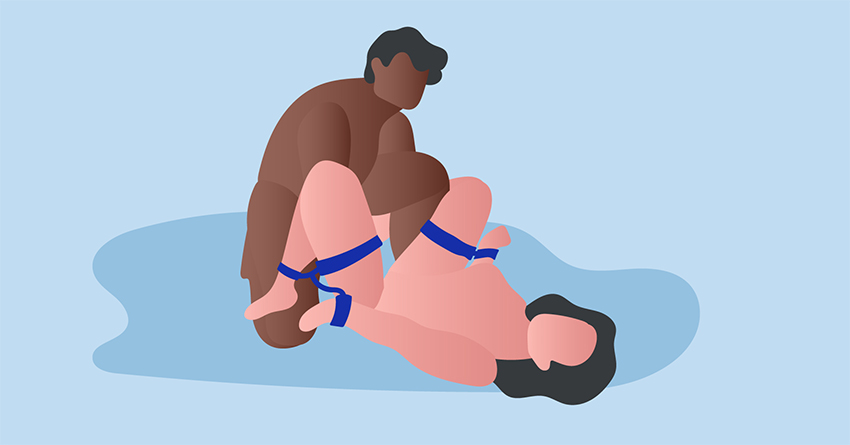 With this position, you'll be needing a pair of BDSM restrainers. Have your partner lie on their back, with their wrists bound behind their knees. Once they're all tied up, start playing with their hotspots and eat them out until they reach the peak. If your partner is into kinky stuff, she will surely love this position. Also, don't forget to ask for consent before tying them up!
The Good 'Ol Doggy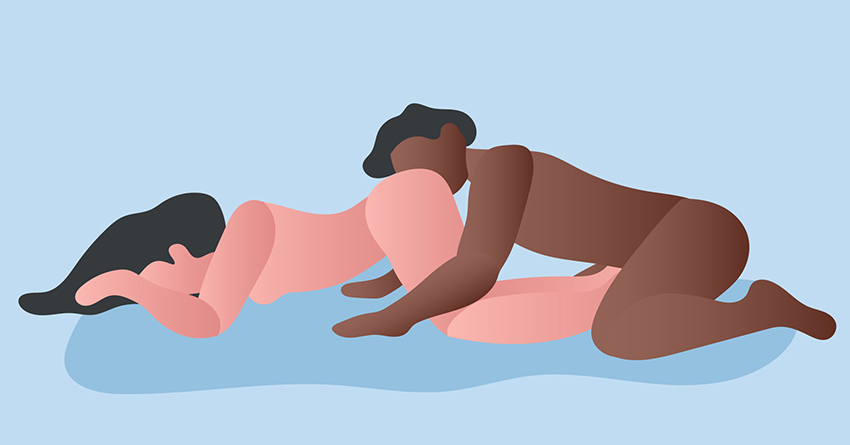 For this one, you'll simply ask your partner to get on the doggy position—have your partner be on her knees, bending over. You will be kneeling behind her start licking her from the back. Aside from being a fun position for oral sex, this position works best if you plan to finger her vagina or anus while eating her out.
Hail The Queen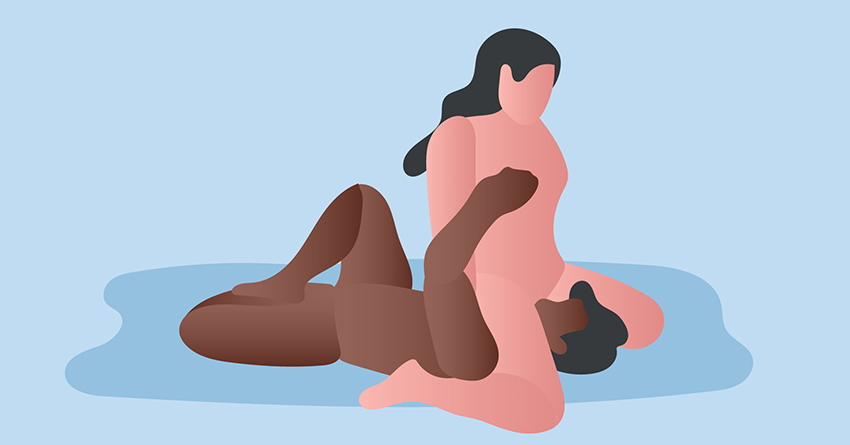 For this cunnilingus position, your partner will simply straddle on your face. This position works best if your partner likes to control the pace of the action. The Pancake technique also works best in this position. Also, don't forget to hold onto your partner's butt as you have easy access to those buns. Spice up this position by incorporating the other tips on how to eat a girl out on this list, and you're good to go!
6-Ohh-9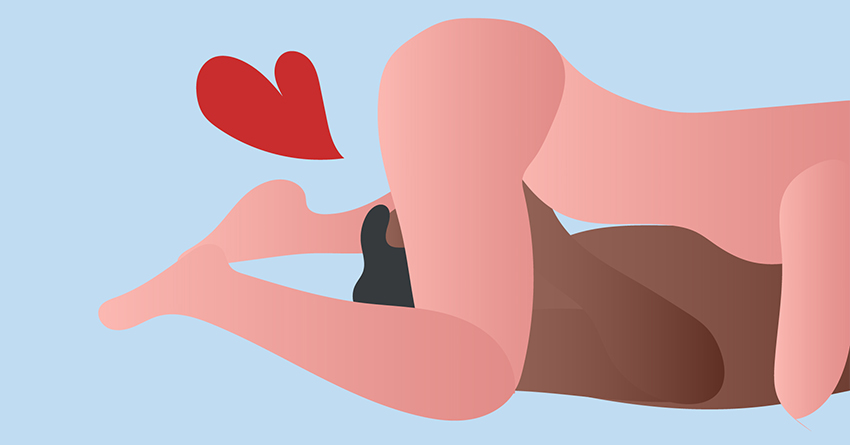 Want a surefire way to make each other cum? Do a 69 position. With this oral sex position, you and your partner will be on each other's end. Once you're both positioned, you will be than performing oral sex with each other. Though this is a fun position, if you would like to focus on solely pleasuring your partner, you might want to check the other positions above.
7

Take her to the edge!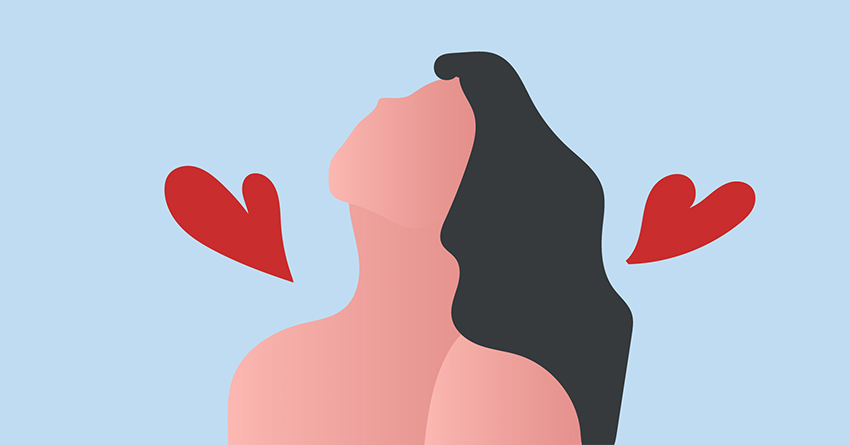 You've probably heard the term "Edging" in the other tips on how to eat a girl out. Well, it's not necessarily a requirement, but edging can actually bring longer and more intense orgasms to your partner. To do it, you will consistently eat your girl out, then pause once she's about to cum. Once she's all calmed down, continue eating her then put her on the edge again. Do this technique for 2-4 times then watch her experience a one-of-a-kind orgasm at the end.
It might sound easy but it can be challenging especially on their first tries, as you need to be in touch with her body and figure out the signs if she's about to cum.
8

You can always rely on lube.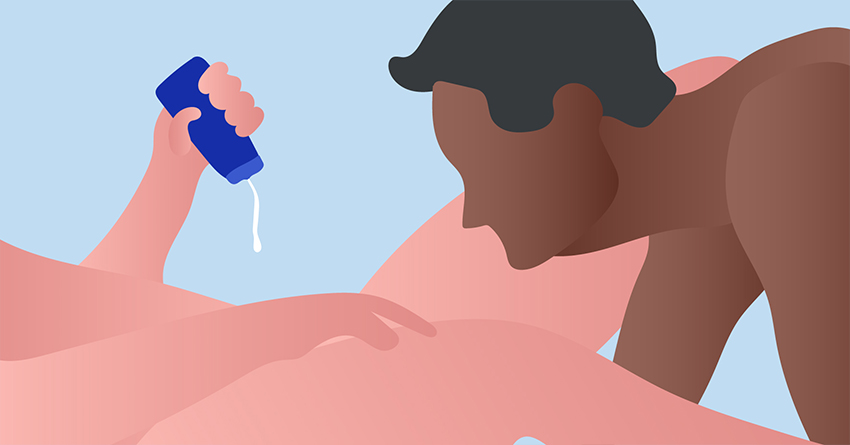 The taste of a vagina can be an acquired taste. Some may love it, and some don't exactly find it appealing. If you're looking for a way to introduce a new flavor down there, spread some flavored lube on your vag. Not only does it serve as an additional and unique flavor, but it also adds lubrication, making your partner's vag more slick and slippery. You can also try cooling or warming lubes, introducing temperature play in the deed.
9

Incorporate some sex toys.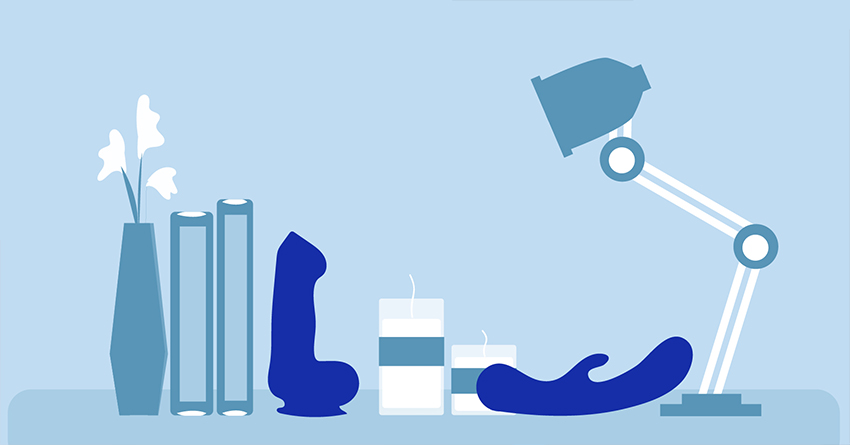 If you've done all the tips on how to eat a girl out but can't still make her reach the orgasmic bliss, sex toys can be your best friend. Most sex toys now mimic the fingering and clit licking/sucking sensations such as these love toys:
This adult toy comes in different shapes and sizes but does one exact thing—it vibrates. You may gently insert this sex toy into her vagina while you lick her clitoris, or place on the tip of her clitoris while you lick her vaginal opening.
A special kind of vibrator, it basically has a small opening on its head that has a suction effect. Place the opening on the clitoris while you lick the other parts of her vulva.
Known as the rock star in the world of adult sex toys, a dildo is meant to mimic a penis—from its phallic shape up to its veiny texture. Since it's difficult to perform penetrative sex and oral sex at the same time, you might want to get help from this mighty toy. Just use some lube and you're good to go!
10

Experiment!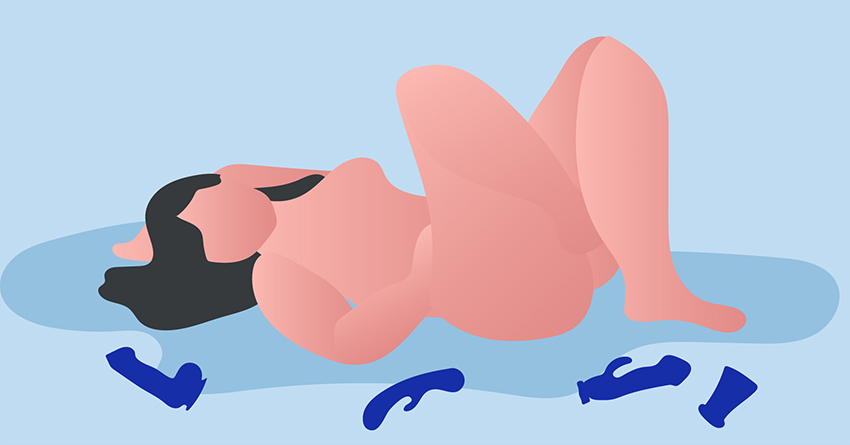 It's okay to have a tried-and-tested technique for your woman, but we highly suggest trying new things each session to keep things fresh. If you just keep on doing the same thing, your partner will surely get bored in no time./strong>
It also doesn't have to be a major change—incorporating a new position, sex toy, or even lubricant will be enough to spice things up. For example, you can use a cooling lubricant instead of your regular lube. A change in temperature is just what you need to have her quaking in pure ecstasy in bed.
Frequently Asked Questions
As you've reached the end of this guide, you're now a few steps away from mastering the art of cunnilingus. All you need to do is practice the techniques and follow the tips we've shared here.
If you still have questions about this sultry practice, we've answered some of the frequently asked questions about cunnilingus below.
1

How long should I eat a girl out?

According to a study published in Journal of Sexual Medicine, the average time for a woman to orgasm is 14 minutes for partnered sex and 8 minutes during masturbation. If you've just started being intimate your partner, you can use that as a reference on how to get down on her.

However, the duration of the play varies per woman. Some women can reach Os with quick and simple cunnilingus techniques, while others require more complex stimulation to get that sweet release.

As we've mentioned in the tips on how to eat a girl out section, we suggest experimenting with different stimulations, positions, and even sex toys. As you do just that, observe your partner, and if possible, get an estimated time on how long your partner lasts.
2

What are the signs that I'm doing great?

Different women have their own reactions to pleasure. So it's better to ask your partner during or after the deed. You can also observe their body language— if your partner likes it, there's a chance that they'll pull herself close to you. If they're uncomfortable, you may hear them squirm or pull away from you.
3

What are the best lubricants for oral sex?

The best type of lubricant for oral sex is water-based flavored lubes. It helps to give that smooth glide as you play your partner's clitoris and vaginal lips. It also comes in sweet and fruity flavors, perfect for those that aren't into the natural taste of vaginal lubrication.

You can also opt for water-based stimulating lubricants that are made for oral sex. They basically come in delicious flavors and provide additional warming or cooling sensation to your partner's vulva.

Take note, though, be mindful of the ingredients included in the lubricant you're planning to use— avoid lubes with harmful ingredients such as glycerin or sugar derivatives. Also, certain lubes can bring negative reactions to your partner's body, so make sure to do a patch test before using it all the way.
4

Can I insert my tongue into my partner's vagina?

The best person to answer this question is your partner. Some women enjoy mild stroking in their vag, while others prefer full-on clitoral stimulation. So go ahead, don't be shy and express your interest in playing with their vagina.
5

What do I do if her pubic hair gets stuck in my mouth?

It can be pretty awkward, but it shouldn't be a big deal. Just gently remove the pubic hair (use scissors if necessary) and proceed with the deed.
6

Is it safe to eat her out while she's menstruating?

Yep, it's safe to perform cunnilingus on your partner while she's menstruating. As long as you're not squeamish with the sight or smell of blood, there shouldn't be an issue. Now, to make this kind of deed pleasurable and comfortable for both parties, you can ask your partner to wear a menstrual cup (if she's wearing one) as you give her oral. You can also opt to do it during her lighter days.
7

Is it safe to swallow my partner's fluids?

Same as with semen, it's inherently safe to lick and even swallow your partner's natural lube and ejaculation. There are no side effects from ingesting it. However, keep in mind that if your partner has a sexually transmitted infection, you may get it from oral sex.
8

Can you catch a sexually transmitted infection from cunnilingus?

Yes, it's possible to catch STIs from cunnilingus. Some of the common infections are gonorrhea, genital herpes, and syphilis. This is why it's vital to use a dental dam (you can also create one by cutting a condom into a square shape), especially if you're partaking in a casual encounter. You should also temporarily refrain from giving cunnilingus if you have sores in your mouth, as it'll increase the chances of transmission.
Takeaway
For the one at the giving end, eating a girl out can get so hot and wild. You can be dripping in your own sex juices in no time and you're also more likely to receive something in return if you do a good job of it. No matter how you look at it, it's a win-win situation. So naturally, you want to get in on the action.
Now, eating a girl out isn't rocket science, sure. But it's not as easy as you think either. There's a learning curve to it. You need some time to learn how to do it masterfully. Read a lot of references, learn from the masters themselves through online forums, and most importantly, listen to what your girl wants. By giving her the best cunnilingus of her life, you don't only get a better sex life but you're also strengthening the bonds of your relationship.
We hope you learned a lot from our tips when performing a cunnilingus. Wishin' you a good licking!