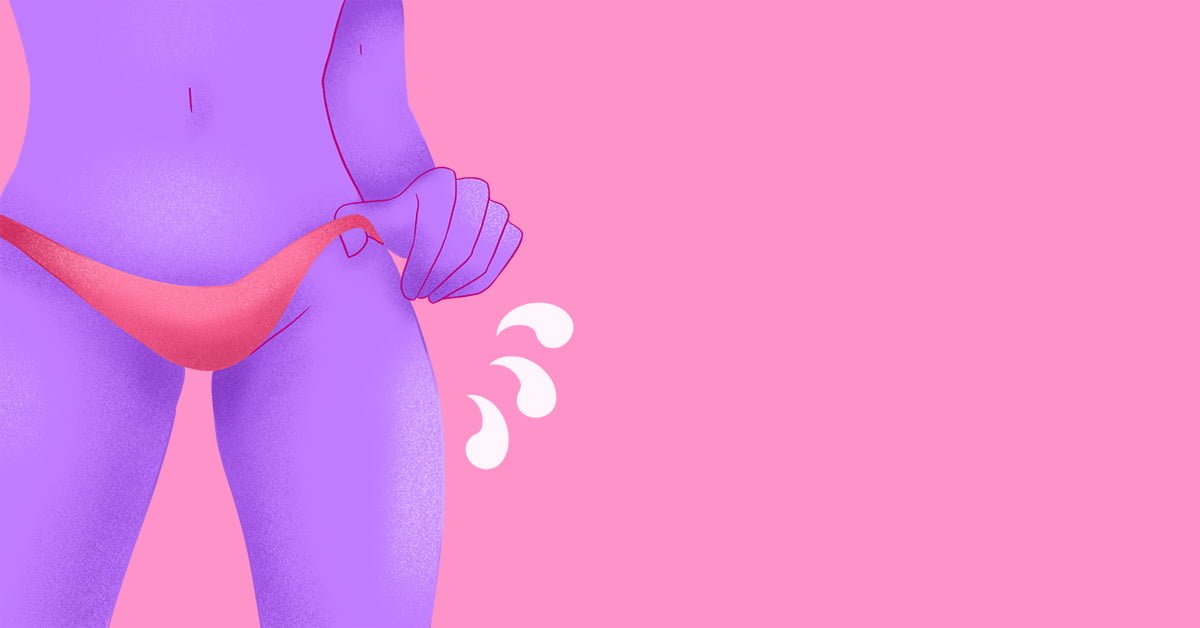 How to finger a girl isn't as easy as one might think. Some might assume that fingering is all about aggressively penetrating your partner's vagina with your fingers. Well, that's not the case for most women.
Take note, porn isn't that realistic– you're not supposed to finger them like you're stuffing a turkey or pressing it like a buzzer!
If you want to bring your babe to squirm in pleasure just with your fingers, we suggest you step away from porn and read more about this comprehensive guide. We will teach you the female sexual anatomy, fingering techniques, and fingering tips. 
How to Finger Your Girl: Female Sexual Anatomy 101
Knowing the female external and internal sexual anatomy is the key. If you know the right buttons to push, you can send her to blissful orgasms. With that, here are the most important internal and external parts of a woman's genitalia.
External Anatomy (aka Vulva)
See the diagram below? That's the external anatomy of a woman's genitals. Also known as a vulva, it consists of 7 important parts.
1

Clitoral Hood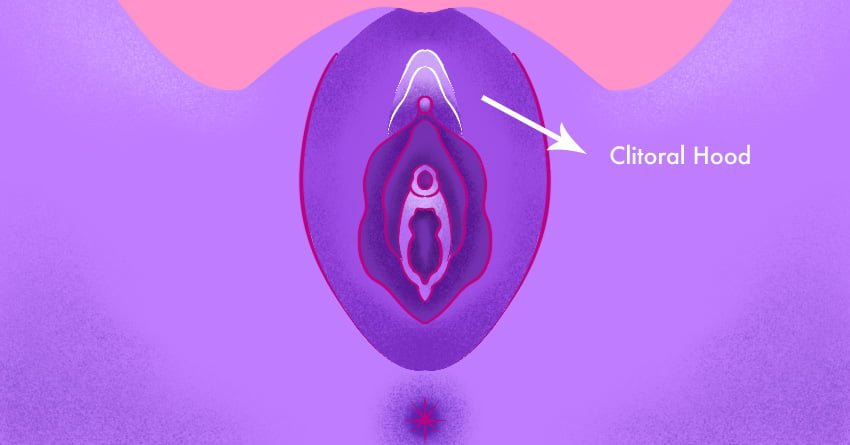 Located on the top of a woman's vagina, a clitoral hood is the little flap of skin that covers her clitoris. Similar to a man's foreskin, this part protects her clitoris from getting hurt since it's highly sensitive.
2

Clitoris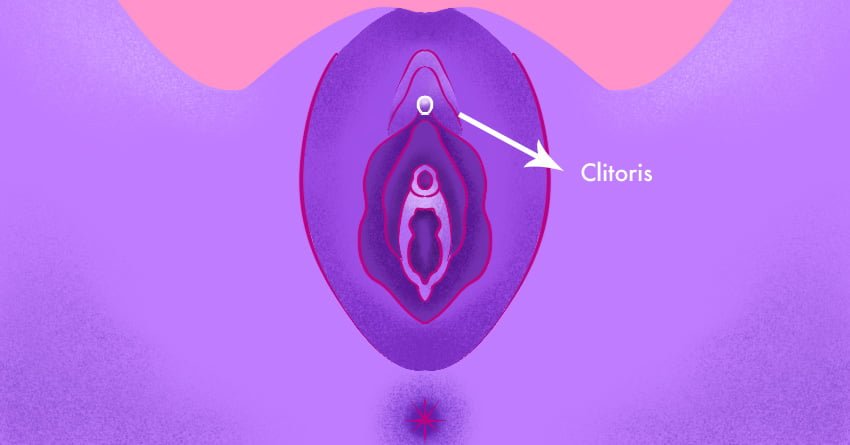 A Clitoris is a tiny nub of flesh that's full of nerve endings. As you see on the diagram, it's placed just underneath her clitoral hood.
You may think that the clitoris is just this tiny dot on a woman's vulva, but actually, the clit is about 9 to 11 centimeters long. You can even slowly pull the clitoral hood backward to access the clitoris even more or rub the g-spot to access her clitoris internally (more on this technique below).
3

Labia Majora (large lips)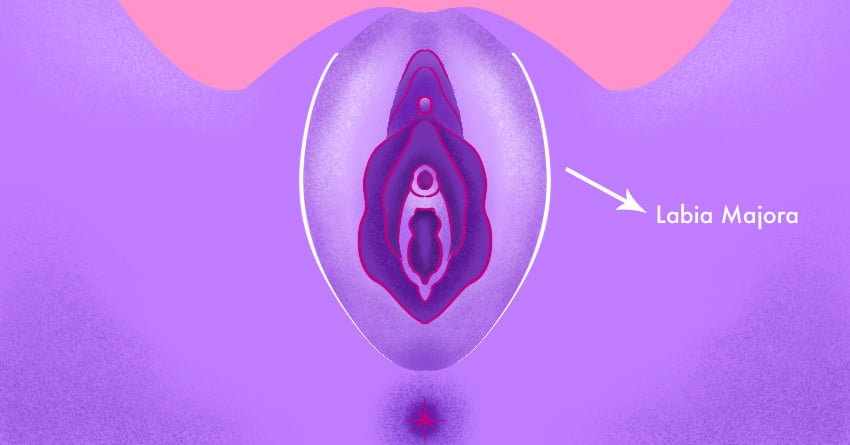 They're large, fleshy folds of skin that enclose the other external parts of the vulva. It contains sweat and sebaceous glands that help in producing natural lubrication on your pussy.
4

Labia Minora (small lips)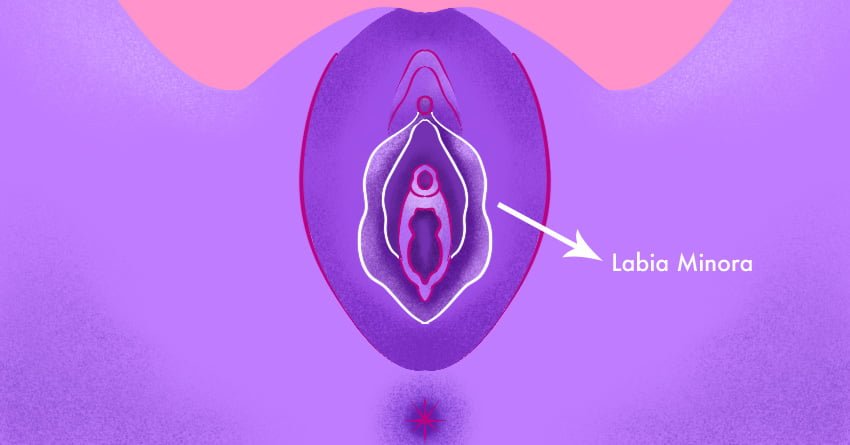 They're about 2 inches wide and lies just inside the labia majora. Just like the Labia Majora, it protects the other external parts of the vulva. It also swells and becomes more sensitive to stimulation.
5

Urethral Opening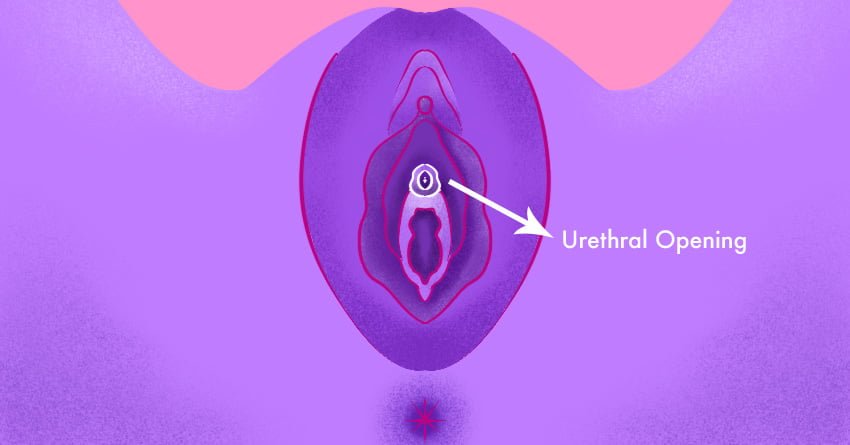 This part is where she pees. Touching it can still bring pleasurable sensations for her but you shouldn't focus on this part as compared to her clit.
6

Anus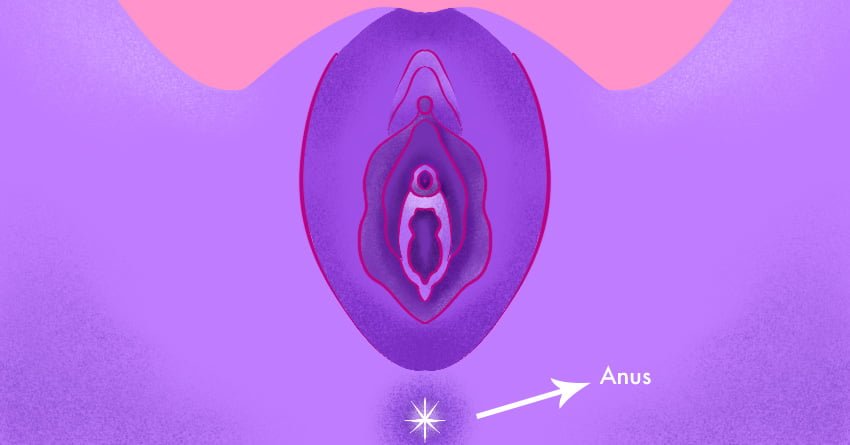 Contrary to popular belief, the anus also contains a lot of pleasurable nerve endings. If she's up for some bum action, you can try anal fingering.
7

Vaginal Opening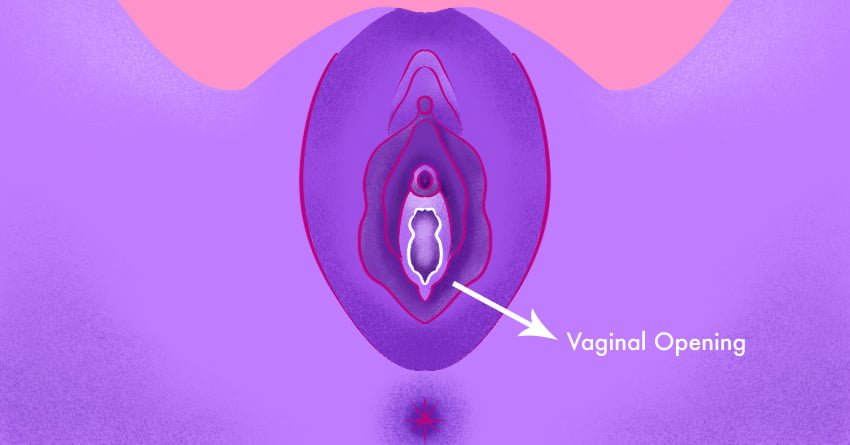 Like the clitoris, this area is super sensitive and it consists of other parts inside that are pleasurable to your girl.
Internal Anatomy
Once you figured out how to rub the right parts by learning the parts of the vulva, you can now dive deep with the internal parts of your partner's genitalia, particularly with around the vagina. Once you know the right spots, it will be easy to learn the best ways on how to finger a girl.
1

Vagina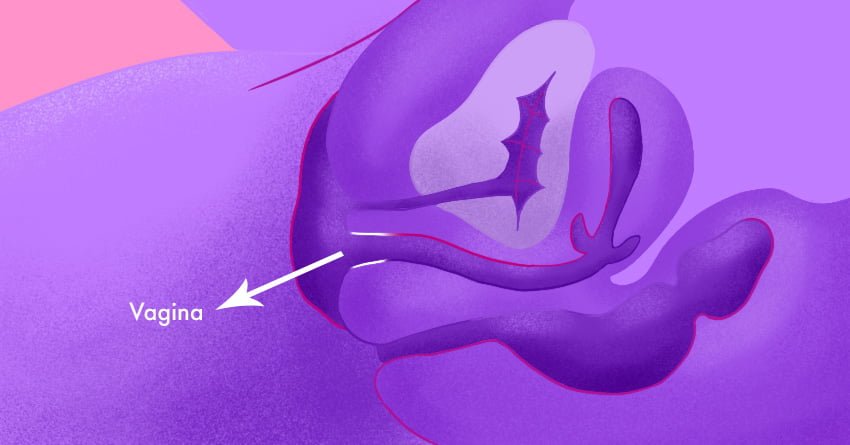 It's a tight and hollow tube that connects your partner's vulva with her cervix and uterus. It might be tight at first but this tube is very stretchy and expands when you feel aroused. The vagina also has the different spots that can make your partner squrim with pleasure.
2

G-Spot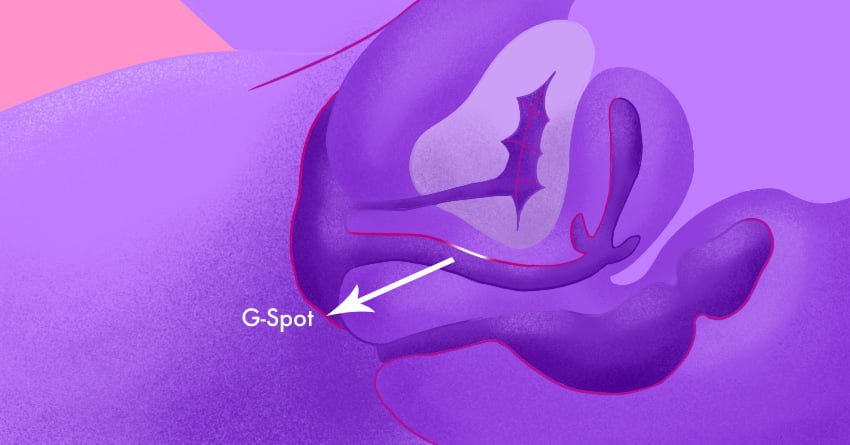 You've probably heard this a lot of times, but do you actually know where it is located? As seen in the diagram above, the G-spot is located about 2-3 inches inside the anterior wall of her vagina. It has subtle ridges that will be helpful when finding this spot. Just make sure you make her super horny first before rubbing this spot.
3

A-Spot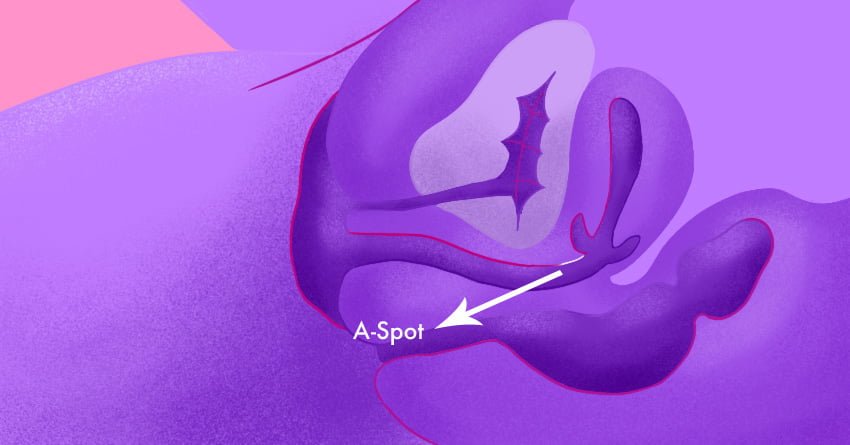 Looking for a deeper spot? Well, there's the A-spot. As you can see in the diagram above, it's located on the anterior wall by the cervix. Also known as the 'deep spot', you can assure powerful vaginal orgasms when this spot is stimulated. However, it can be pretty hard to reach with your fingers. Investing in sex toys such as or long vibrators or dildos may help you reach this spot.
4

Cervix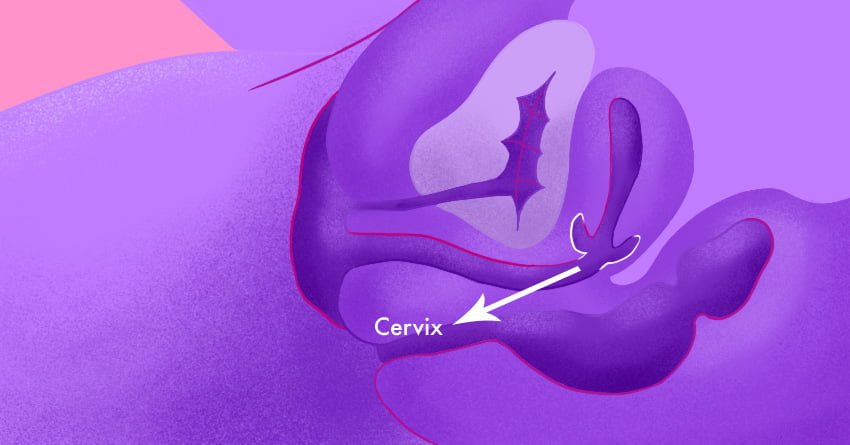 As seen in the diagram above, this is located at the end of the vagina that divides your vagina and uterus. It's very sensitive and may cause some pain when stimulated. However, some women find it pleasurable. That being said, communicate with your girl about this first before stimulating her cervix.
5

Rectum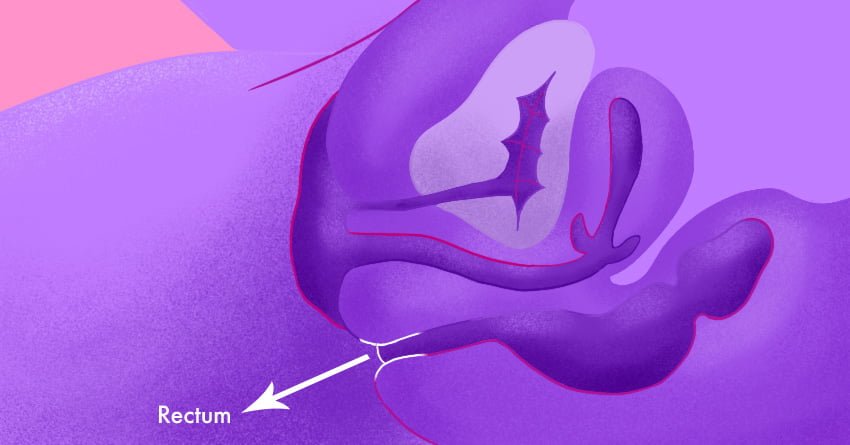 Okay… this is not supposed to be in here since we're talking primarily the parts of vagina. But since we're talking about fingering, we're gonna include this one. If your girl likes to be fingered anally, you can play with this part too. Remember to use lube first since the anus doesn't lubricate itself.
How to Finger Your Girl: Fingering Techniques
Did you enjoy getting to know your girl's parts in the diagrams above? Now that you have a mental picture of where are this and that, we are now giving you 10 aaaamaaazing techniques to bring your girl to nirvana. Just make sure you'll follow the tips below before doing these techniques. Rub–I mean read away!
1

Clit Rubbing
Want the simplest and easiest way to please your woman? Rub her clitoris. According to Stanford Online, women prefer clitoral stimulation for orgasm. Another study also shows that the clitoris is more sensitive than the vagina, thus bringing more pleasurable sensations when stimulated.
How to do it: You can either rub some spit or lube on your finger. Then, rub the clitoris in an up-and-down motion. You can also change it up to circular or side-by-side motions. For the pressure, start with light presses then amp it up as the arousal builds up.
2

Slow Stroking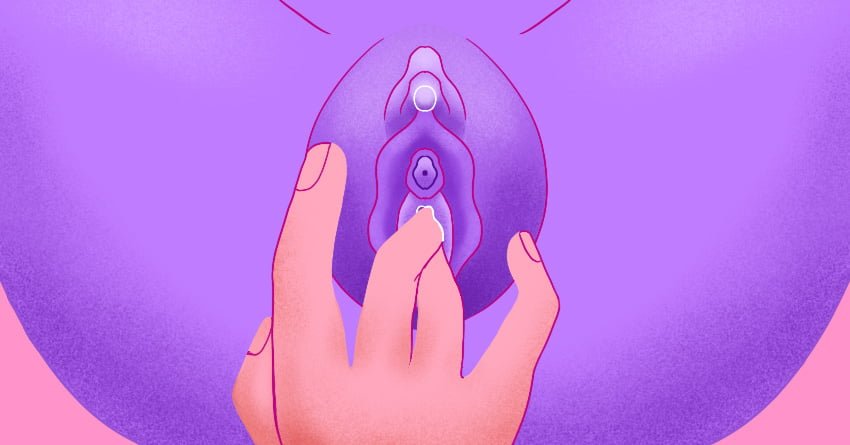 Slow stroking will send delicious sensations to your girl since you get to touch her vagina up to her clit. This technique is also a great way to cover your finger in her juices.
How to do it: Starting on the bottom of her vagina. Slowly stroke it up to her clit. Go for a consistent pace and light pressure. As you move your fingers down her vagina, lightly dip your finger to her vagina to cover your finger with her juices. You can also stroke in the opposite direction, starting with her clit down to her vagina.
3

Four-Finger Fun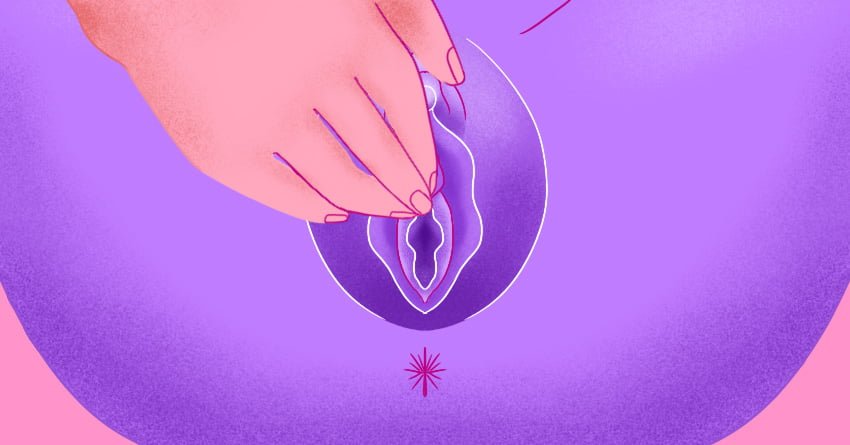 Wanna give finger-licking-good sensations? Send her to the heavenly gates with this technique. Rubbing all the essential parts of her vulva will definitely bring her to climax.
How to do it: Using your four fingers, rub it over her clit, labia, and vagina in a circular motion. You can either use lube or her natural lubrication to make it slippier and more pleasurable for her. Also, listen to her comments about the pace, motion, and pressure.
4

U-Spot Stimulation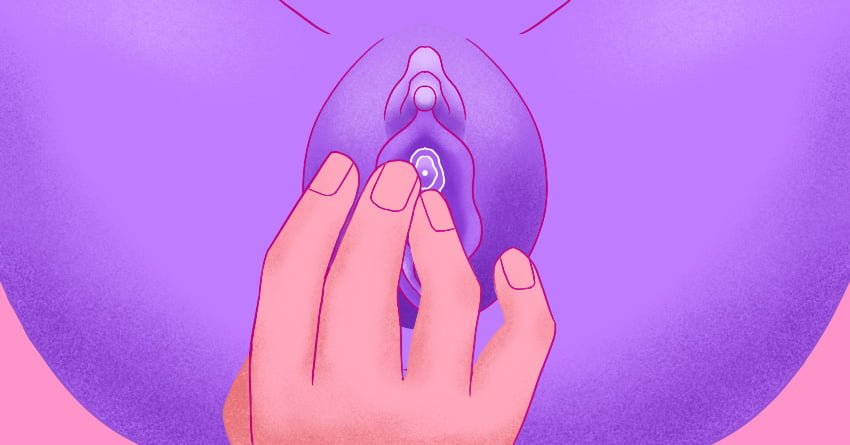 This dirty little secret may be too small but it can send delicious sensations to your boo when stimulated. For those who are not familiar with this spot, it's located just above the urethra and to the sides of it (see the diagram for further detail).
How to do it: First, find the u-spot first. Once you've figured its position, give it some light rubbing. While doing this, you stimulate your girl's other parts such as her clit or vagina.
5

Clitoral Hood Stimulation
If your girl has a super-sensitive clitoris, it may be difficult to directly stimulate her clit. It may cause pain even with light rubs. With this, you can go for a different approach and stimulate her clitoris through the clitoral hood.
How to do it: The clitoral hood is just right above the clit. Using your lubed finger, give light rubs to it in circular or side-by-side motions.
6

Clit Squeezing

As we've mentioned earlier, the clitoris has a lot of pleasurable nerve endings. Subtle touches like squeezing it can send your babe into a heated frenzy. Just make sure you're doing this properly to avoid hurting her.
How to do it: Place your thumb and index finger on either side of her clit (see the diagram above). After that, gently press down and inwards, squeezing the base of her clit between the folds of skin around it. Don't squeeze the exposed part of her clit, just go for the base. As for the pressure, start with gentle squeezing, then change it up based on her comments.
7

Labia Stimulation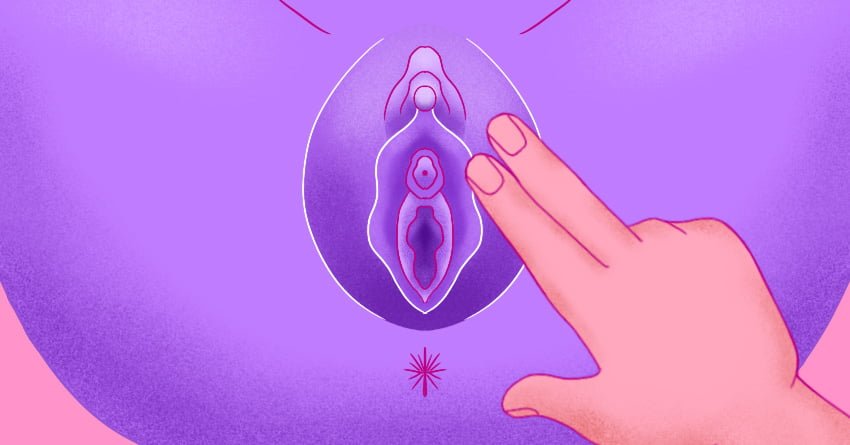 The labia may not include tons of nerve endings compared to the clit or vagina, but stimulating it will still be enjoyable to your partner. If your partner stops you from rubbing the clit for a while, you can rub the labia instead.
How to do it: As you can see on the diagram, rub the labia up and down using your index and middle finger. Make sure your fingers are lubed up, whether from natural or artificial lube.
8

Fingering from Behind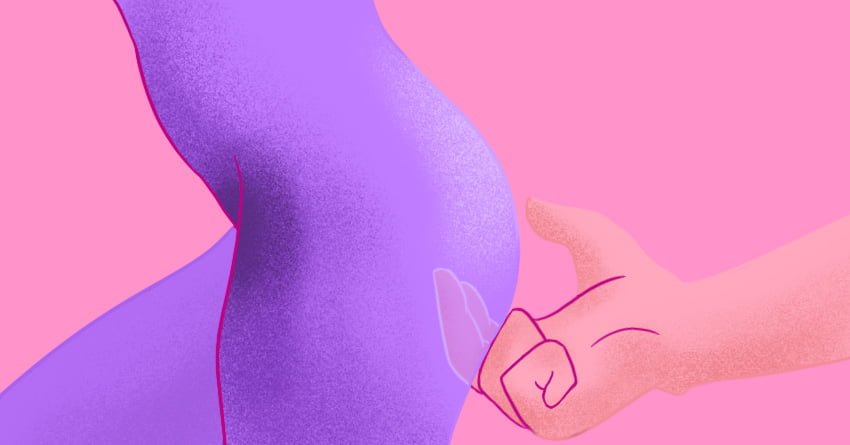 If you want to try something new, you can finger her from another angle. Doing this technique may be easier for you to access the internal spots such as the G-spot or A-spot.
How to do it: Go for a position that allows you to access her vagina from behind (such as spooning). Once you're set, you can start playing with her clit, labia and other external parts. Once she's fully aroused, you can start penetrating her using your fingers.
9

G-Spot Stimulation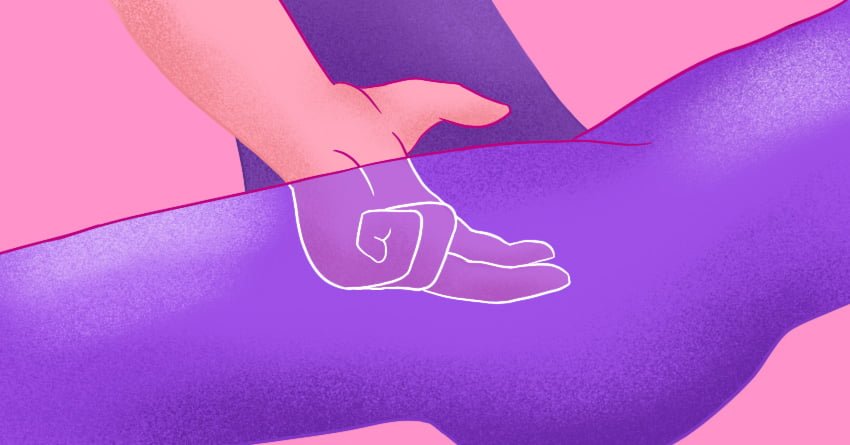 Stimulating the G-spot is one of the best fingering techniques out there. Since this hoely spot is one of the most sensitive spots inside her vagina, you can assure hearing her moans when it's correctly stimulated.
How to do it: Before stimulating her G-spot, make sure she's fully aroused so you can insert your fingers easily. After that, slowly insert one finger inside the vagina, feel around her walls and find the ridged or grape-like bumps that are surrounded by 'gutters'. That is her G-spot. Start rubbing it in and even mix it up by rubbing her clitoris, since these two are connected to each other.
10

Anal Fingering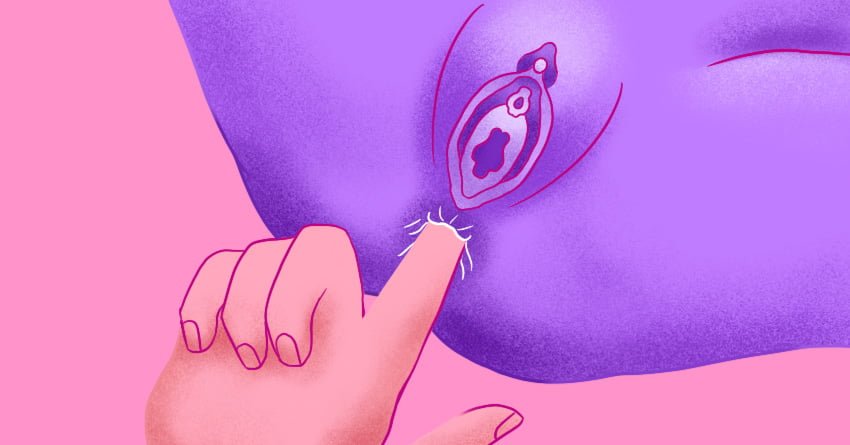 Want to spice things up? You can also finger your partner anally. This is also a good starting step for couples who want to engage in anal sex. Just make sure she's up for this too, since not every woman is into stimulating their anus.
How to do it: First, the anus doesn't produce its natural lube, so use water-based lube. Coat your finger with the lube then start encircling your finger around the opening. Make sure she relaxes before inserting your finger since sphincter takes a while to relax. After a few moments, slowly insert it inside her. Maintain a soft pressure as you push your finger in and out. Use your spare hand to stimulate her clit or vagina for more thrilling sensations.
How to Finger Your Girl: Tips and Tricks
Now that you've learned the proper techniques, you might think that you're already ready for some finger action but step back right there. Keep in mind these tips and tricks first. This will ensure a safe, fun and pleasurable experience for you and your girl.
1

Clean your hands.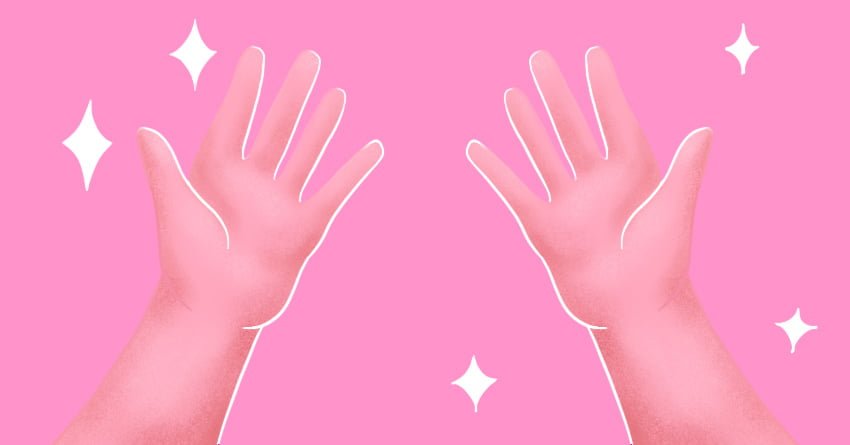 Having clean and sanitized hands will prevent your partner from having infections.
2

Clean and smoothen your fingernails.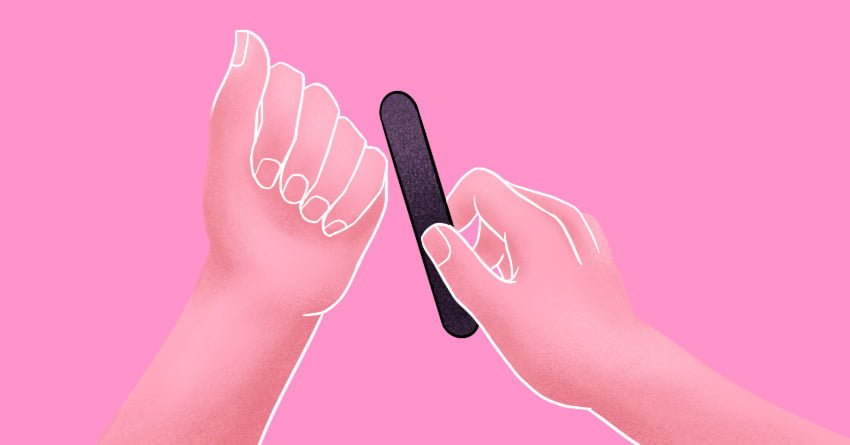 Buddy, you're supposed to make her squirm in pleasure, not pain. Cut and file those long nails before the deed.
3

Have a water-based lube within reach.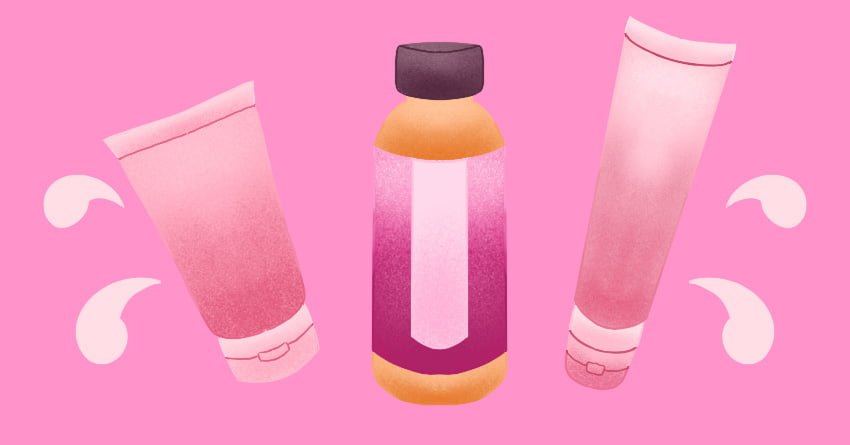 The vagina can produce lubricants when fully aroused. However, there are times that the vagina can't self-lubricate. With that, the lube is your bestfriend. Cover an ample amount of lube in your hand/fingers when fingering her.
4

Go slow.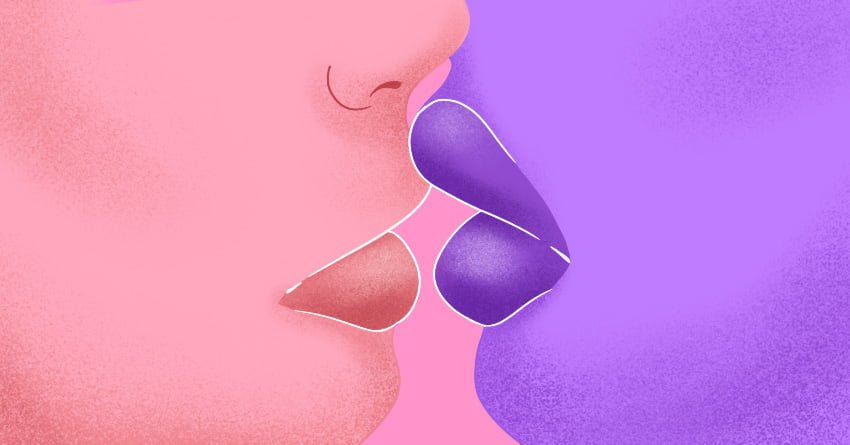 One of the best ways on how to finger a girl is by starting it slow. Kiss her all over. Play with her boobs for a bit. Dry hump her. Tease her pussy for a bit. Make her crave for more.
5

Stimulate other parts of her body.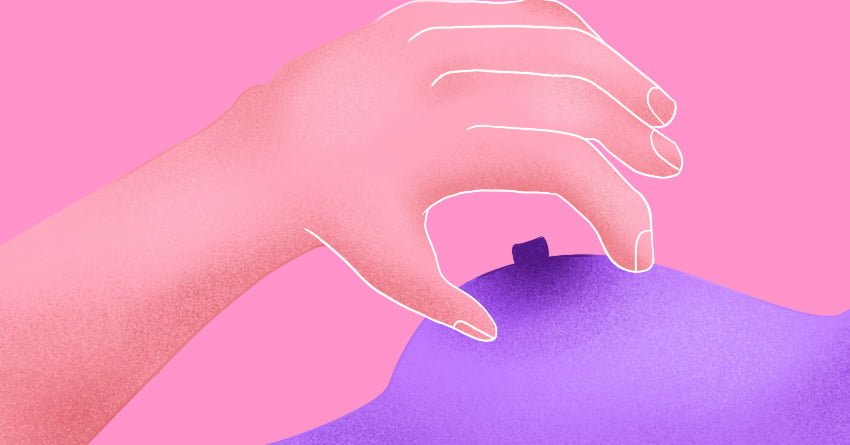 While your one of your hands is busy fingering her. You can also use the other hand to massage the other parts of her body such as her boobs or butt. You can also suck her nipples, lick her ear or passionately make out with her.
6

Use sex toys.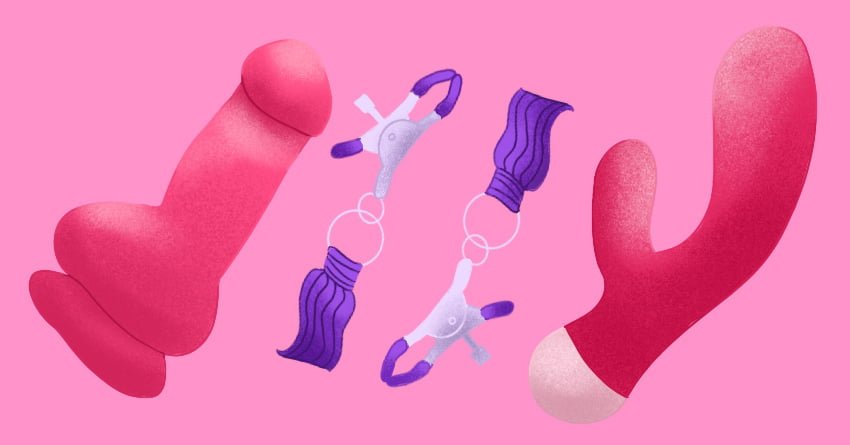 Adding sex toys in the session such as a vibrator or nipple clamps can bring more delicious sensations to her.
7

Admire her pussy.

One of the biggest insecurities for women is the look of their pussy. Take some time to genuinely rave about it. This will make her less conscious of her pussy and focus on the pleasure instead.
8

Listen to her feedback.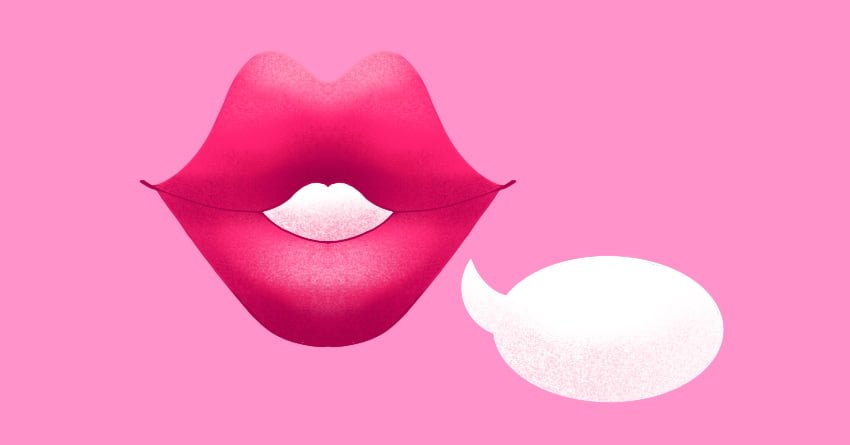 Always listen. You may know a lot of fingering techniques or have read tons of blogs on 'how to finger a girl', but if you don't know her preferences, she wouldn't enjoy it as much. Be observant and make sure you're taking note of her verbal and non-verbal cues.
Give her pussy the rub it deserves
Whether it's the appetizer or the main course, fingering is one of the best ways to pleasure you girl. Along with reading this guide, make sure you talk to your partner too. Every woman has different preferences. Some prefer intense strokes while some enjoy light rubs. It's really up to your girl how she wants to be fingered.
With the right techniques and enough feedback, your fingers can surely send her to the blissful heavens.