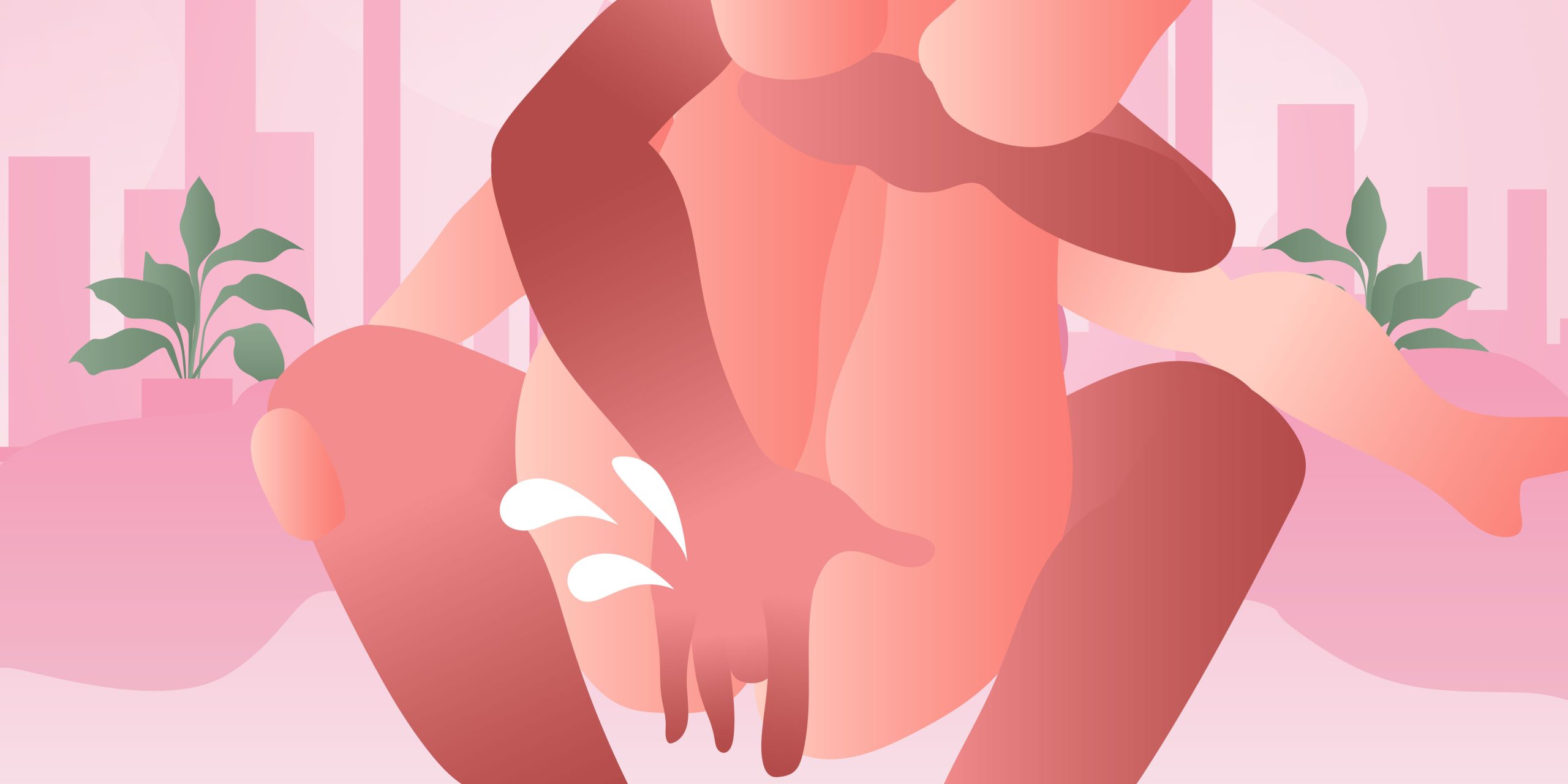 One of the common misconceptions about fingering is that it's easy to finger a girl. Pornographic videos have always portrayed women getting their minds blown as their partners aggressively move their fingers in and out of their vaginas. However, it doesn't work that way. It's not all about the vagina— there are different pleasure points in the female body that deserve some steamy loving.
If you want to level up your fingering game and see your partner moaning in pleasure, you're in the right place. For this guide, we will be sharing the fundamentals of fingering. Find out the things you should do before and after the deed. We're also going to answer some of your frequently asked questions, so scroll down to learn more.
What Does "Fingering" Mean?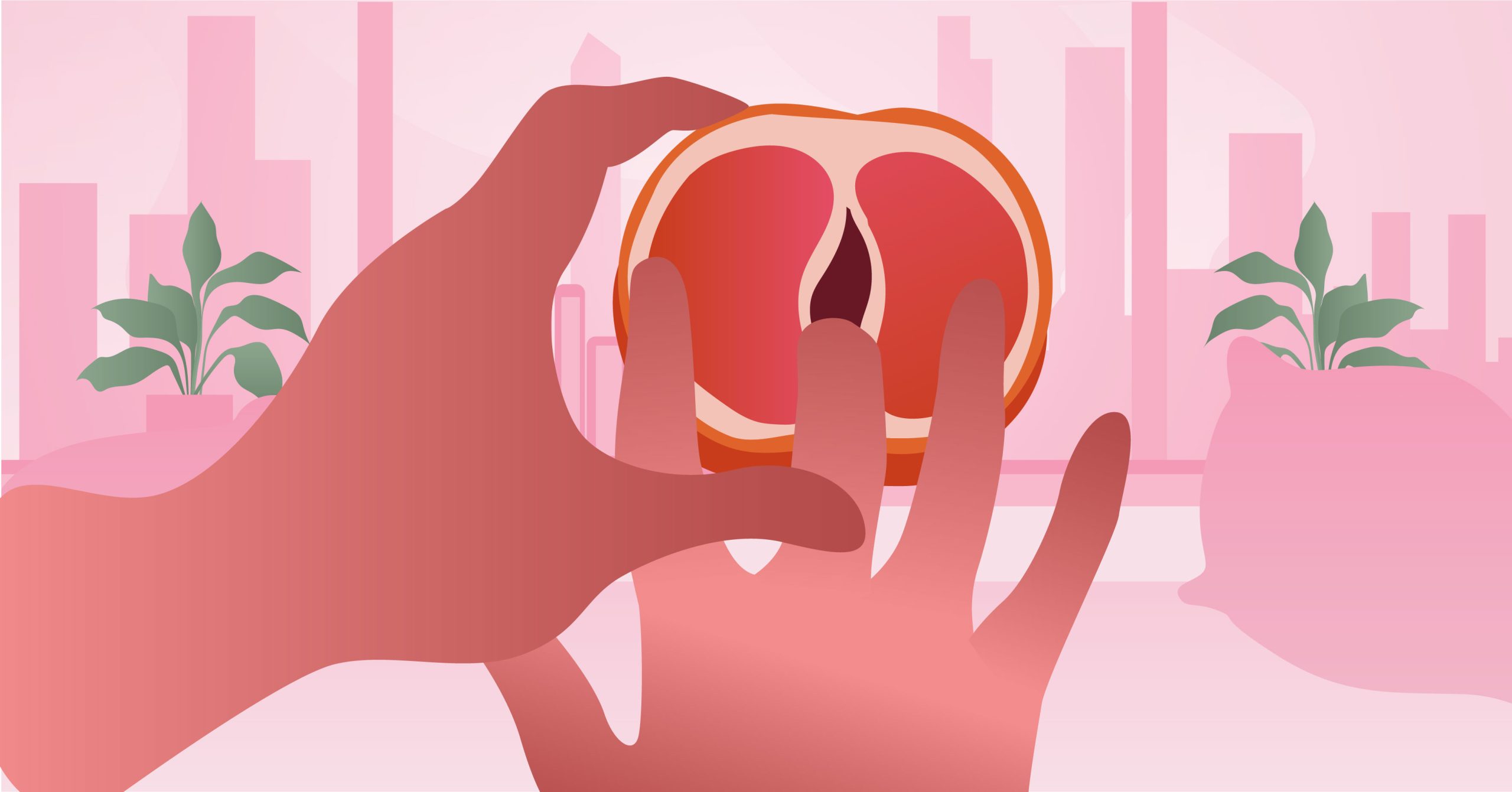 Fingering is a sexual activity wherein a person stimulates their own or female partner's genitals with their fingers. It's also known as finger bang and second base.
What to Prepare Before Fingering Your Partner
Before you finger a girl, it's important to finish the necessary preparations. This will level up not just your fingering skills but also minimize any mishaps during the deed.
1

Learn about the female sexual anatomy.
Knowing the female external and internal sexual anatomy is the key. If you know the right buttons to push, you can send her to body-shaking orgasms. Here are the most important internal and external parts of a woman's genitalia.
Parts of the Vulva (External)
Clitoral Hood – Located on the top of a woman's vagina, a clitoral hood is the little flap of skin covering her clitoris. Like a man's foreskin, this part protects her clitoris from getting hurt since it's highly sensitive.
Clitoris – In the diagram above, you may see that the clitoris is a small nub underneath the clitoral hood. However, the clitoris comprises several parts; you see the clitoral nub, the only exposed part of the clitoris. It has about 8000 nerve endings and is considered the female pleasure center.
Labia Majora (Large Lips) – They're large, fleshy folds of skin that enclose the other external parts of the vulva. It contains sweat and sebaceous glands that help produce natural lubrication on your pussy.
Labia Minora (Small Lips) – They're about 2 inches wide and lie just inside the labia majora. Like the Labia Majora, it protects the other external parts of the vulva.
Urethral Opening – This part is where the urine comes out. Touching it can still bring pleasurable sensations for her, but you shouldn't focus on this part compared to the other parts of the vulva.
Parts of the Vagina (Internal)
Vagina – It's a tight and hollow tube that connects your partner's vulva with her cervix and uterus. It might be tight at first, but this tube is very stretchy and expands when you feel aroused. The vagina also has different spots to make your partner squirm with pleasure.
G-Spot – The g-spot is a patch of flesh located 2-3 inches deep inside the vagina. Stimulating this region is known to be the "key to orgasms." However, this spot isn't actually a distinct organ and is part of the clitoral network. This is why you need to be fully aroused when stimulating this spot, as it can only be "accessed" when the whole clitoris is swollen.
A-Spot – Looking for a deeper spot? Well, there's the A-spot. As you can see in the diagram above, it's located on the anterior wall by the cervix. Also known as the 'deep spot,' you can assure powerful vaginal orgasms when this spot is stimulated. However, it can be pretty hard to reach with your fingers. Investing in sex toys such as long vibrators or dildos may help you reach this region.
Cervix – As seen in the diagram above, this is located at the end of the vagina that divides your vagina and uterus. It's very sensitive and may cause some pain when stimulated aggressively. However, some claim that touching this area can lead to a full-body orgasm.
2

Read educational content about fingering and female masturbation.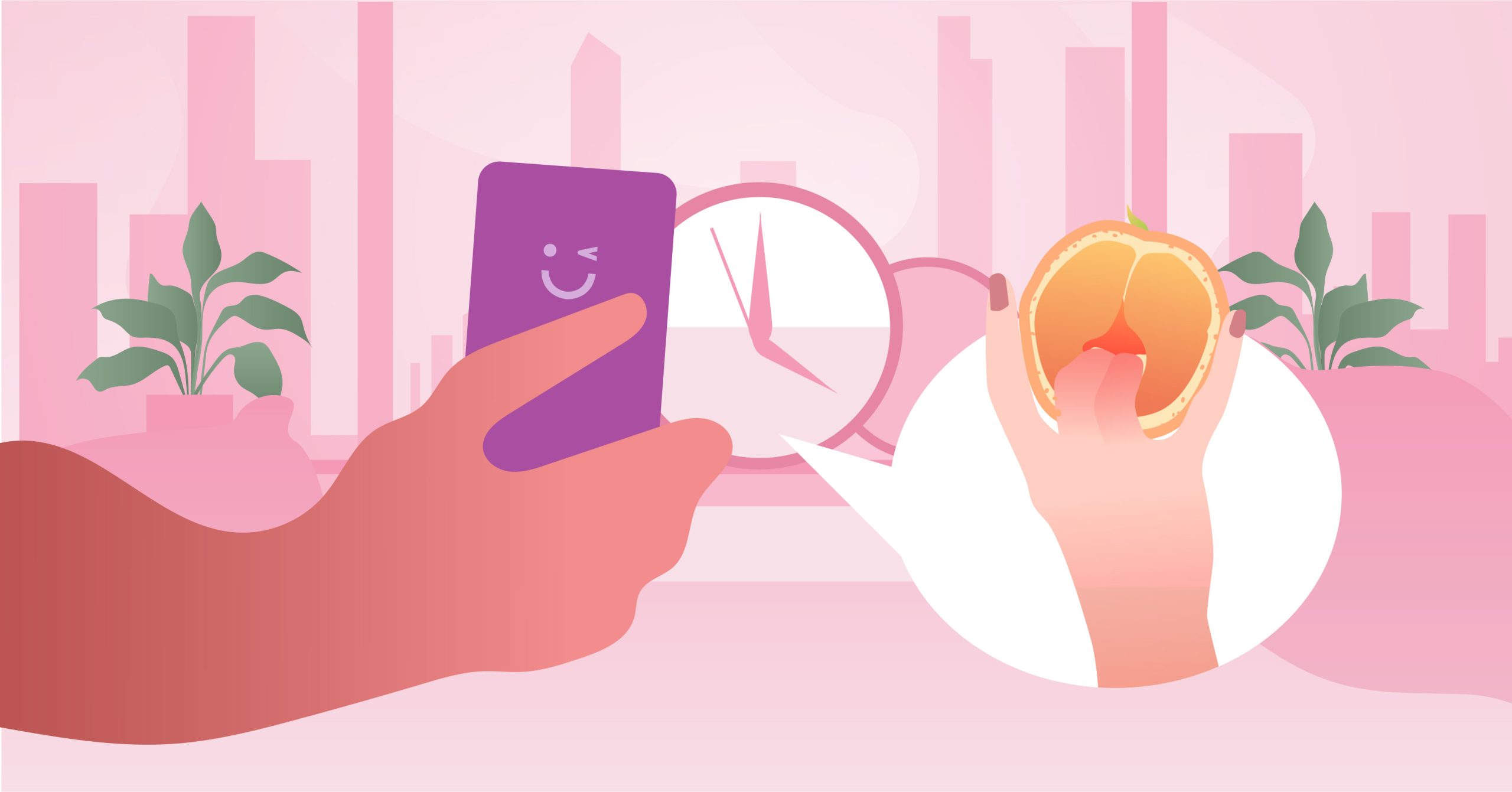 You're doing this step right now, so good for you! Instead of relying on pornography and other "sketchy" websites, it's best to learn about fingering on trusted and education-focused sources. Most pornographic videos are based on the male gaze, so the fingering you see in those videos is designed to visually stimulate men and not necessarily present what feels good to a woman.
Aside from checking out sex-ed blogs, here's a tip that isn't shared as much on other resources on how to finger a girl— check guided masturbation websites or apps. These platforms provide specific guides on how to please the female body. It's mostly developed with sex educators on board, so you can ensure that the techniques presented on these apps and sites are reliable. Below are some of the websites, apps, and books you should check.
3

Clean your hands and smoothen your fingernails.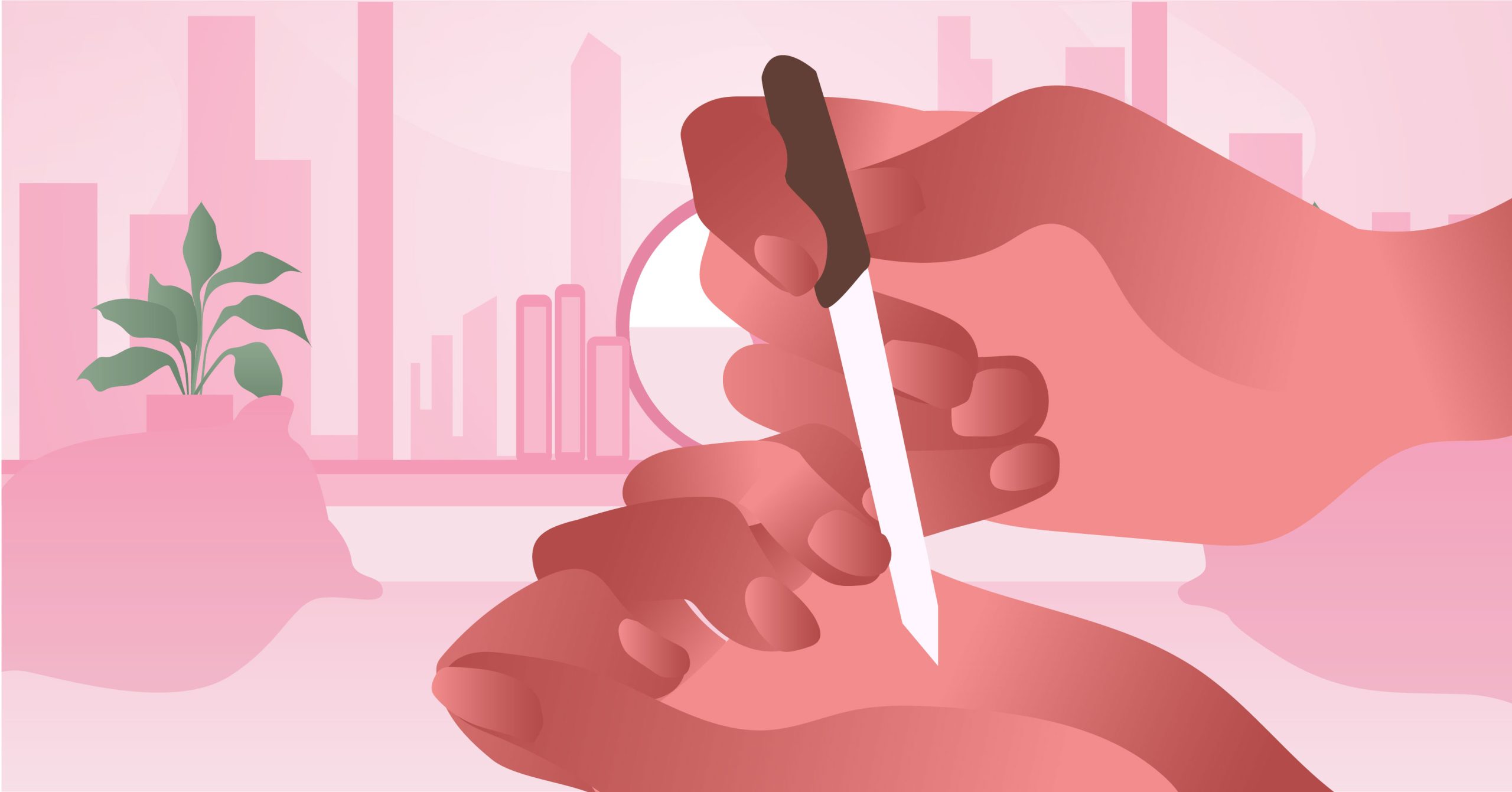 Maintaining good hand hygiene is a must if you regularly finger a girl. The female genitalia is larger and more vulnerable to infections and irritations than the penis. If you start fingering her genitals with dirty hands and long nails, it can result in microtears to the vaginal walls and infections in the said area. Also, fingering with untrimmed and unfiled nails can be painful for your partner.
Before the deed, trim your nails and file them— emphasis on filing as the sharp corners of your fingernails can still cause pain when you finger your girl. After that, wash your hands with mild soap and water, rinse, then dry them out with a clean towel.
4

Ask your partner about her preferred fingering techniques.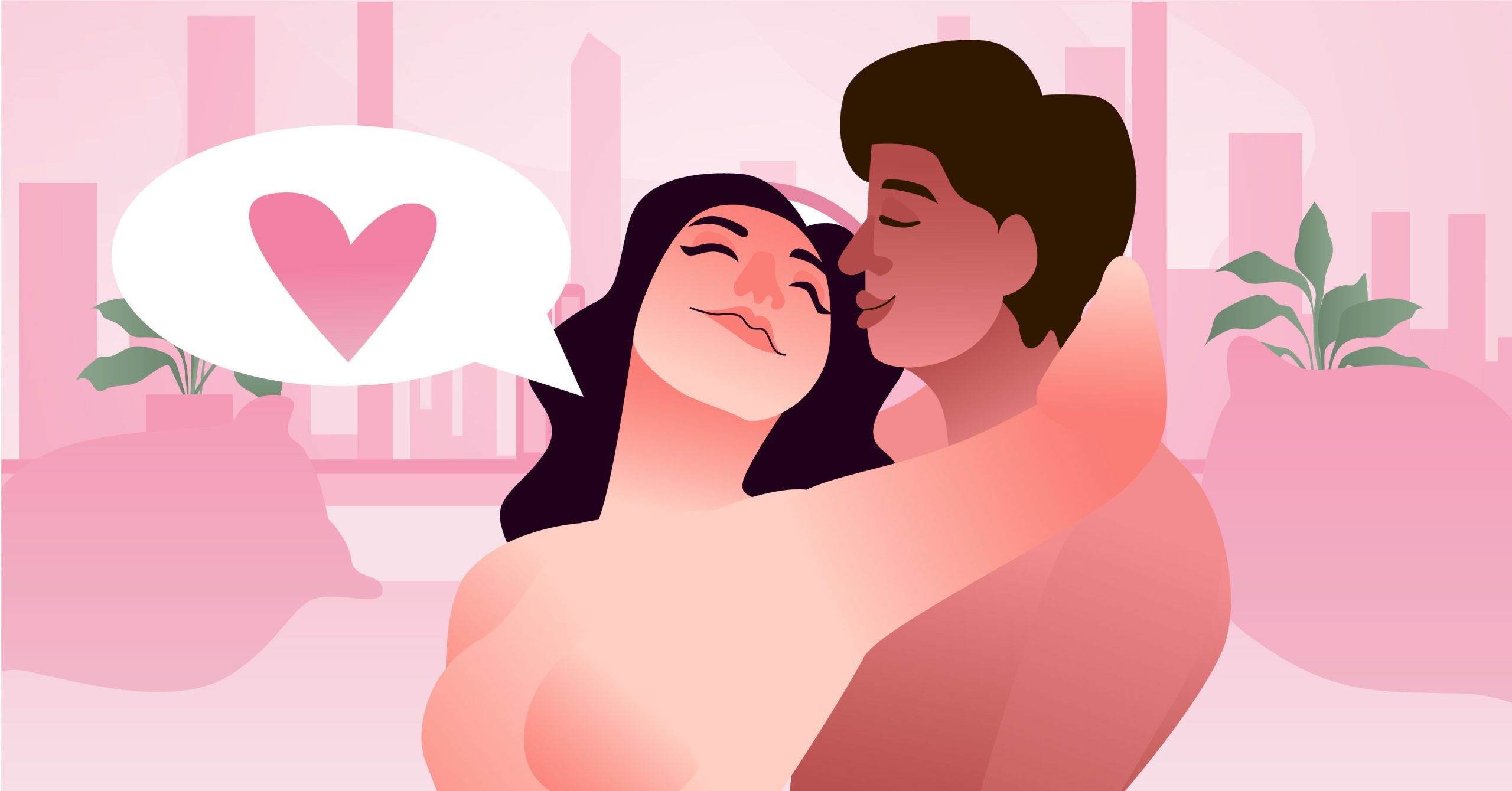 Though we have a variety of fingering techniques below, it's best to ask your partner how they would want to get fingered down there. If your partner is okay with it, maybe she can show you the fingering techniques that she likes. Not only it'll be helpful, but it can also set the steamy mood as you'll be seeing her get all heated up.
5

Get some vibrating or air pulse sex toys.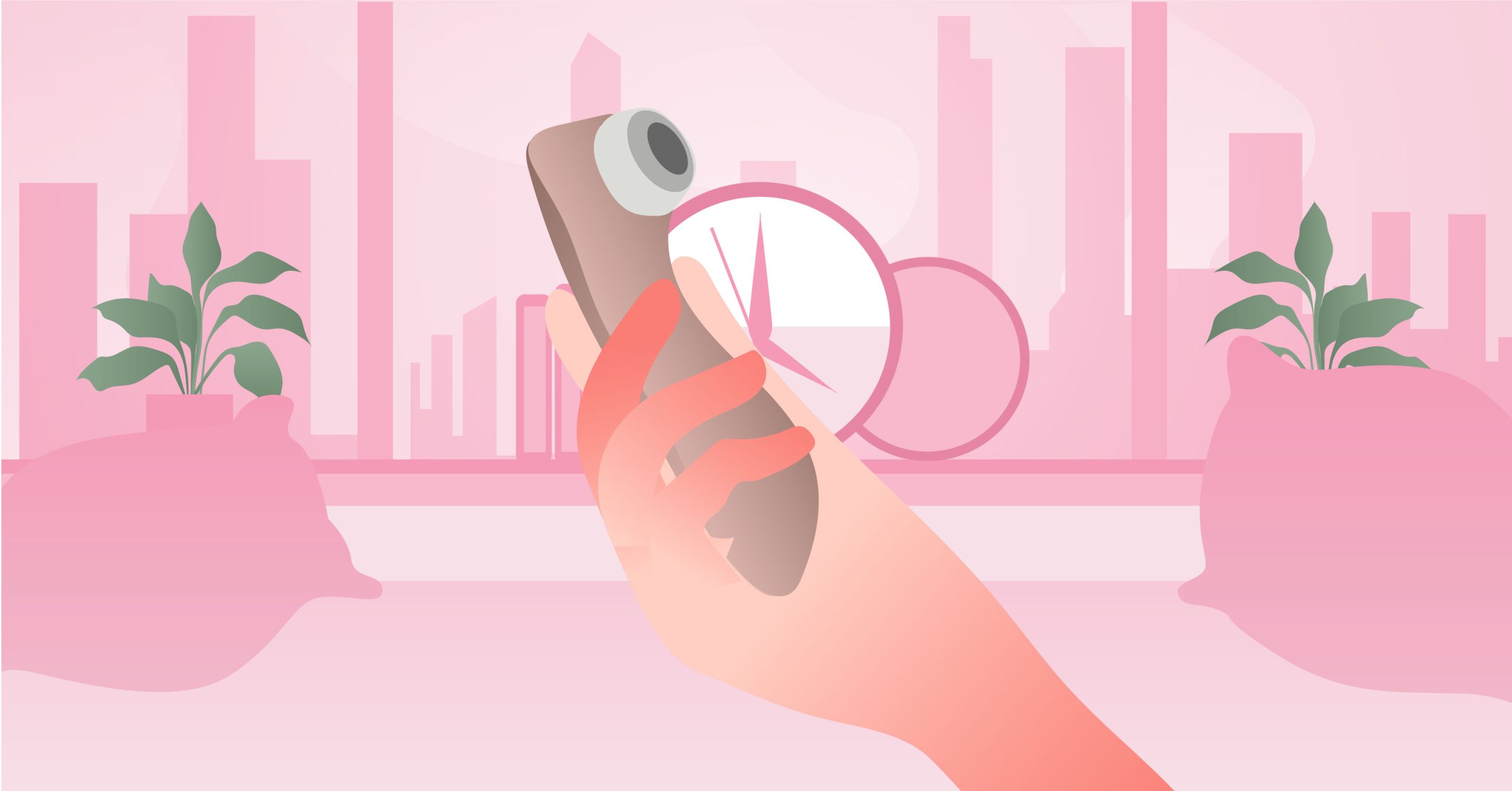 If you've done the different fingering techniques and your partner isn't still feeling it, you can turn to sex toys for help. Sex toys are designed to please specific erogenous zones, such as the g-spot and clitoris. The best toys to prepare for this act are mini vibrators, clitoral vibrators, clit suckers, g-spot vibrators, finger vibrators, and love eggs.
Fingering Tips
After the preparation stage, it's now time for the fun part! Here are some of the things you should do during the deed. You'll ensure a safe, fun, and comfortable fingering sesh by following the steps below!
1

Start slow and be gentle.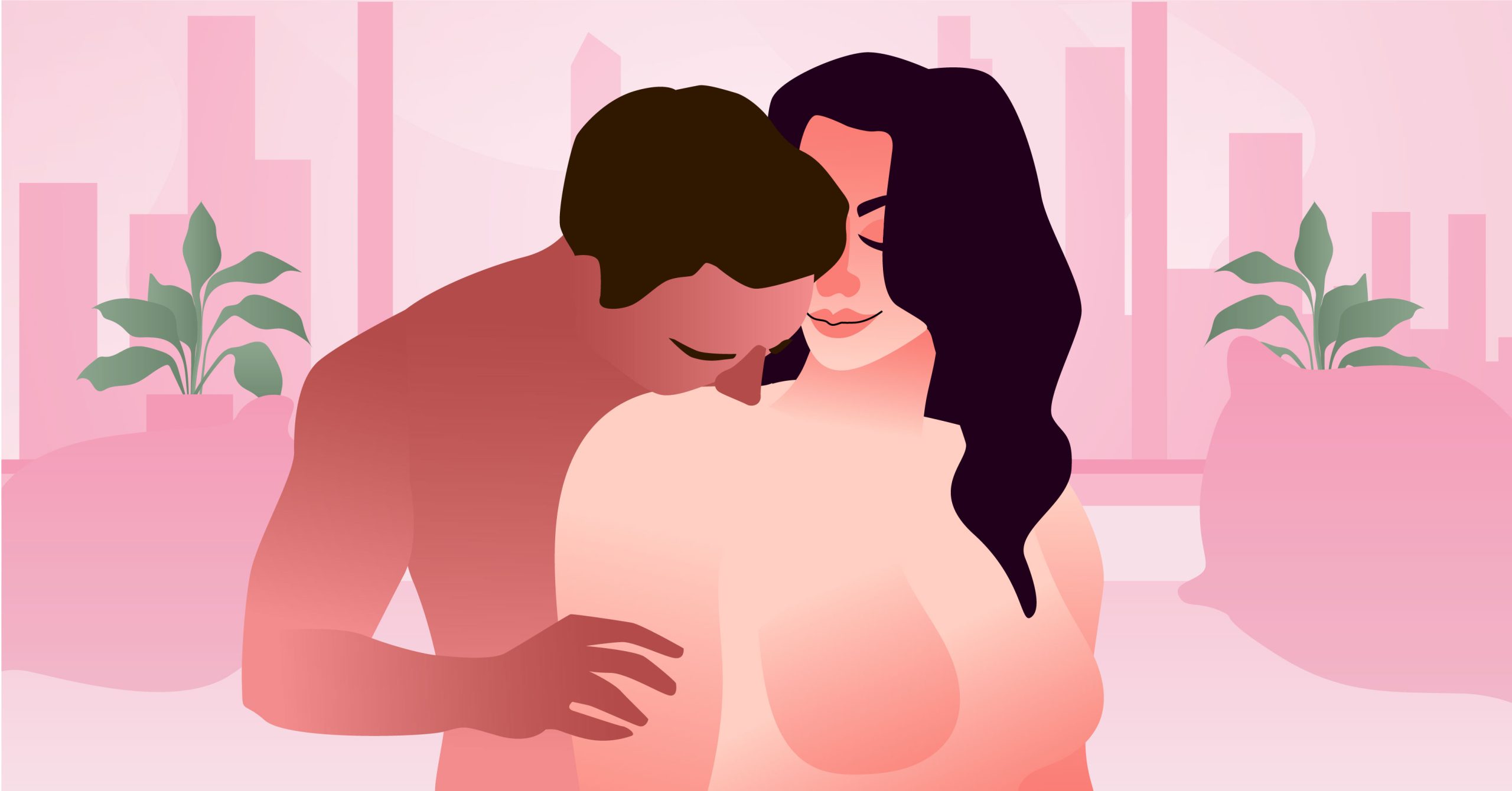 One of the best ways to finger a girl is by starting it slow. Kiss her all over. Play with her boobs for a bit. Dry hump her. Tease her pussy for a bit. Make her crave for more. Don't also forget to be gentle when touching her down there. The female genitalia is sensitive to touch, especially the clitoris.
2

Use lube!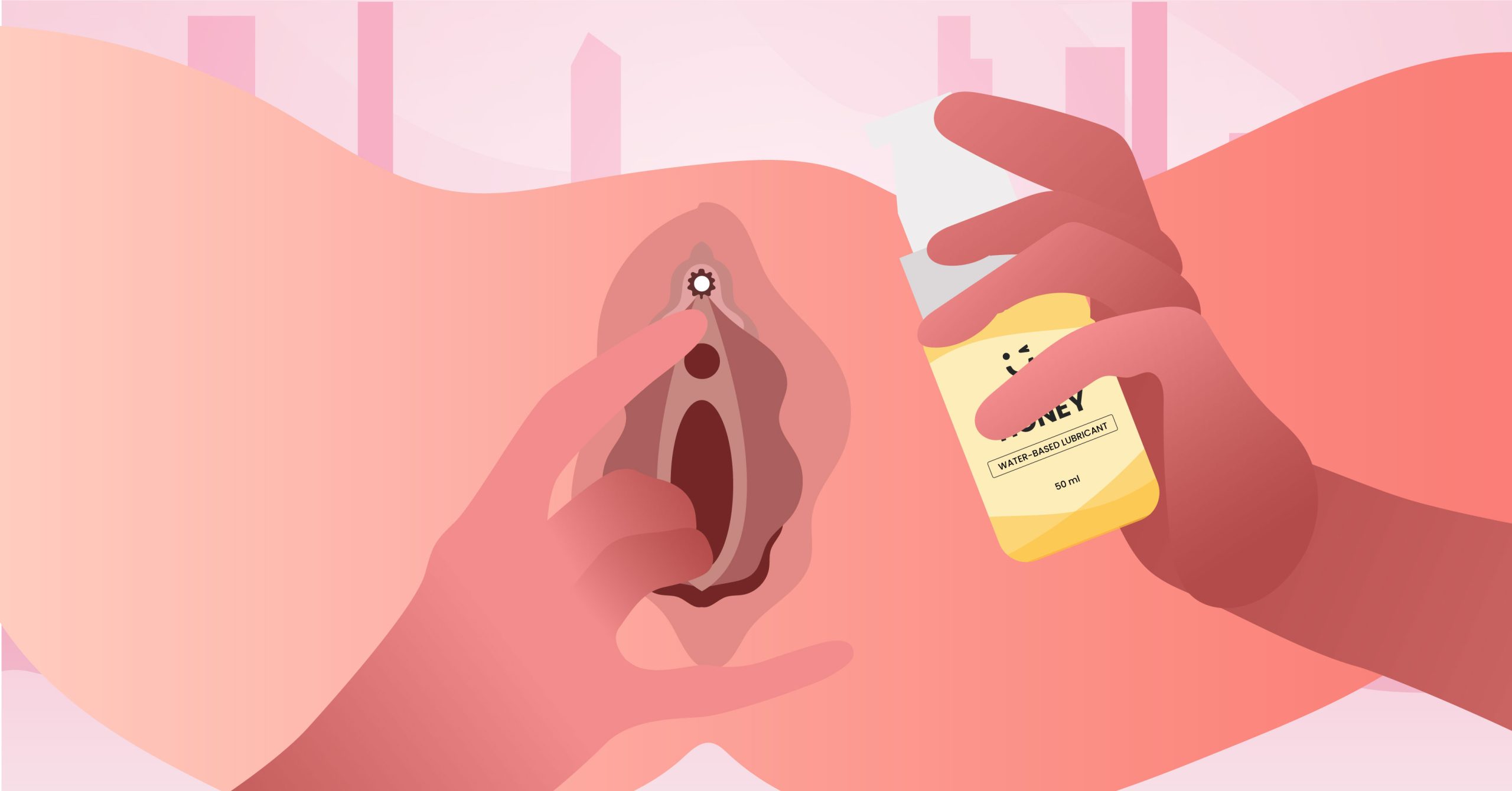 The vagina can produce its own lubricant when fully aroused. However, there are times that the vagina can't self-lubricate. With that, the lube is your best friend. Cover an ample amount of water-based lube in your hand and fingers when fingering her.
3

Take time to express admiration for her body.

One of the biggest insecurities for women is the appearance of their intimate areas. As we're conditioned that there's a certain look that a vulva should have, some women often get conscious when their partners see this area. This is why to help her get comfy on the deed, you may want to take some time to admire her body. Mention how she is and how beautiful her body is. It'll surely make her a lot more relaxed during the deed.
4

Stimulate other parts of her body.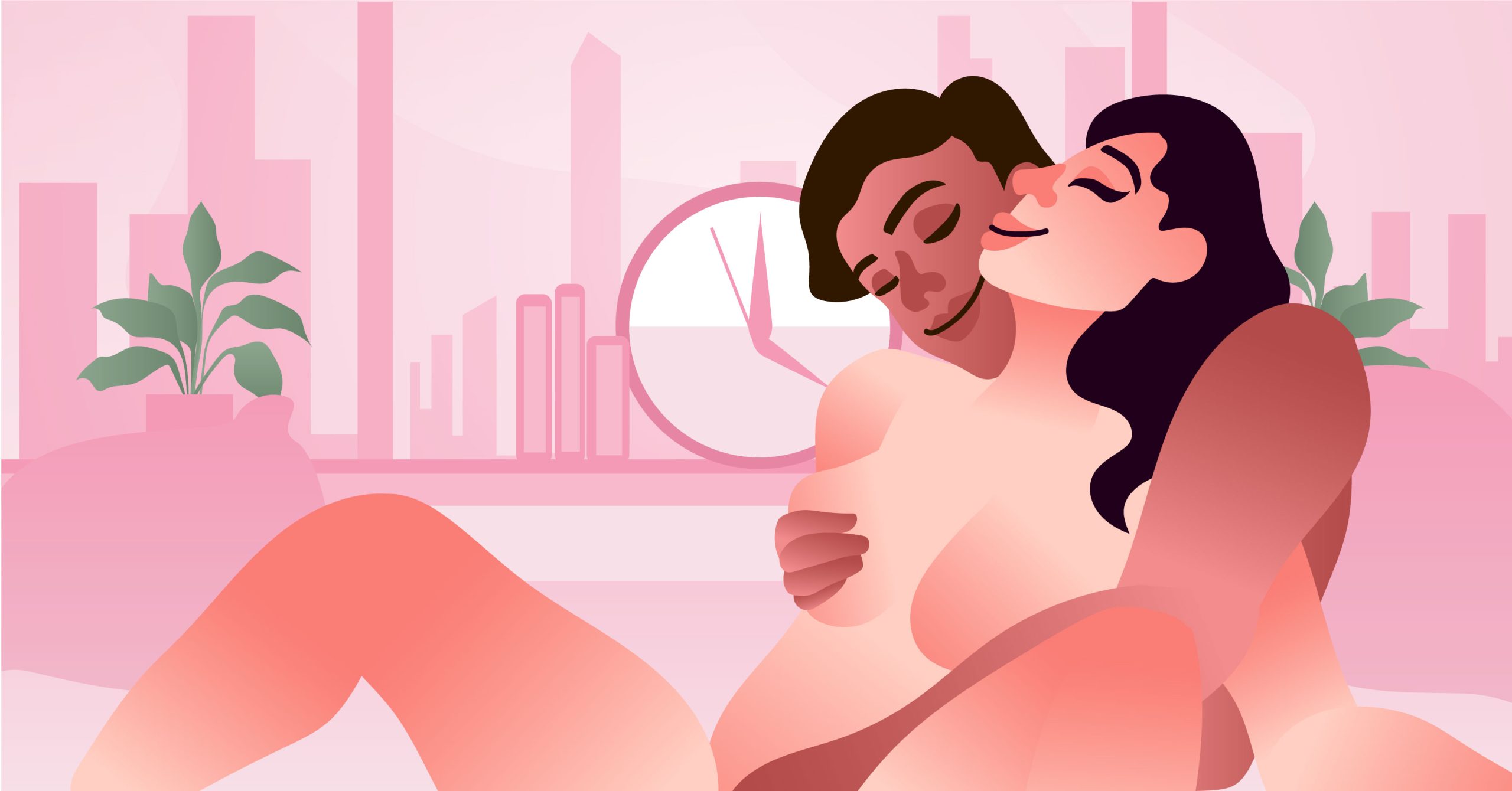 While one of your hands is busy fingering her, you can also use the other hand to massage the other parts of her body, such as her boobs or butt. You can also suck her nipples, lick her ear or passionately make out with her.
5

Add some sex toys to the mix.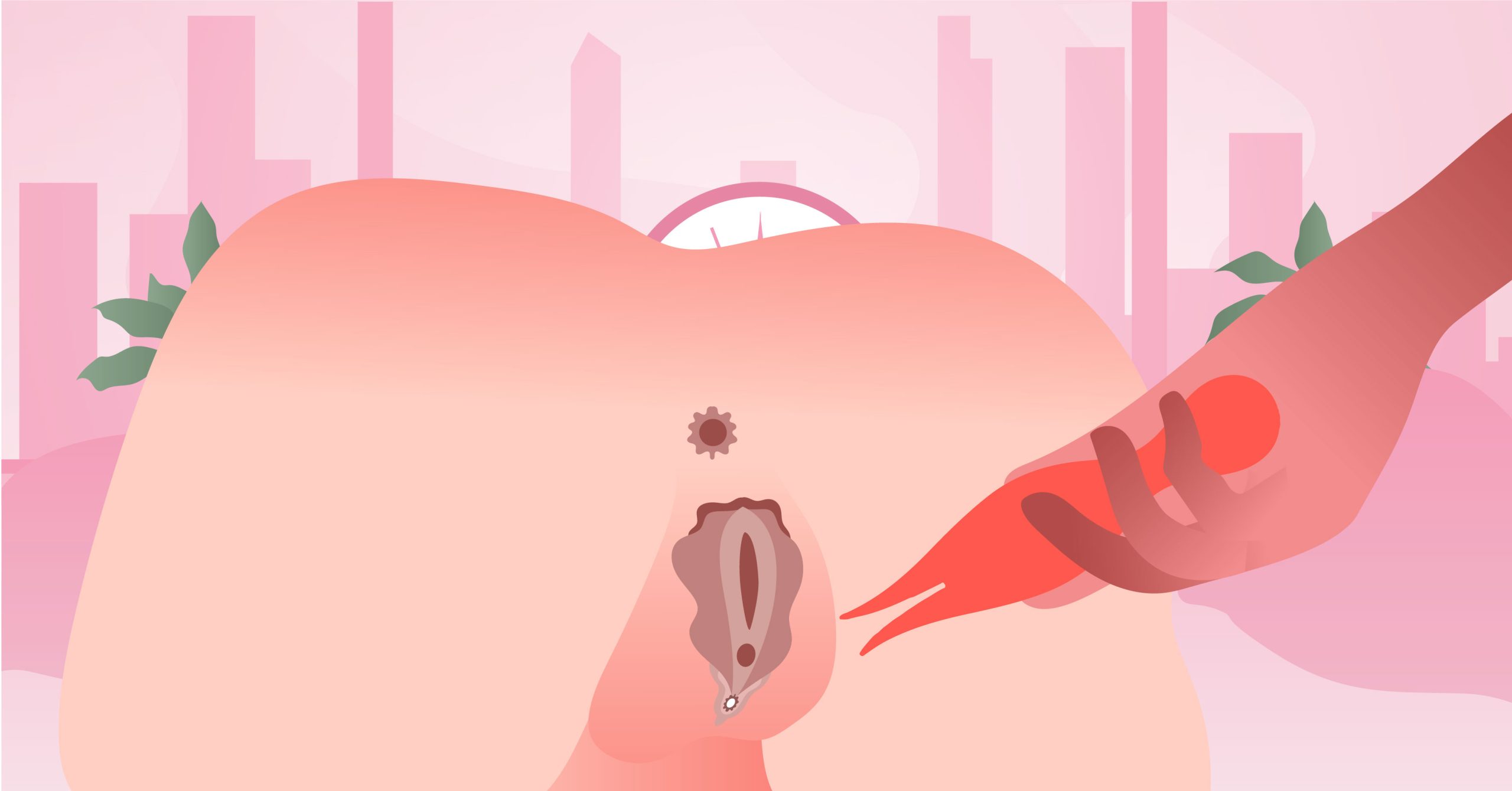 As mentioned earlier, using sex toys can lessen your "workload" in the fingering sesh. Unlike the fingers, toys such as vibrators and clit suckers wouldn't get tired of pleasing your partner's erogenous zones. Now, this doesn't mean you should stop fingering your partner. Sex toys are tools, not a replacement for human touch.
6

Be involved.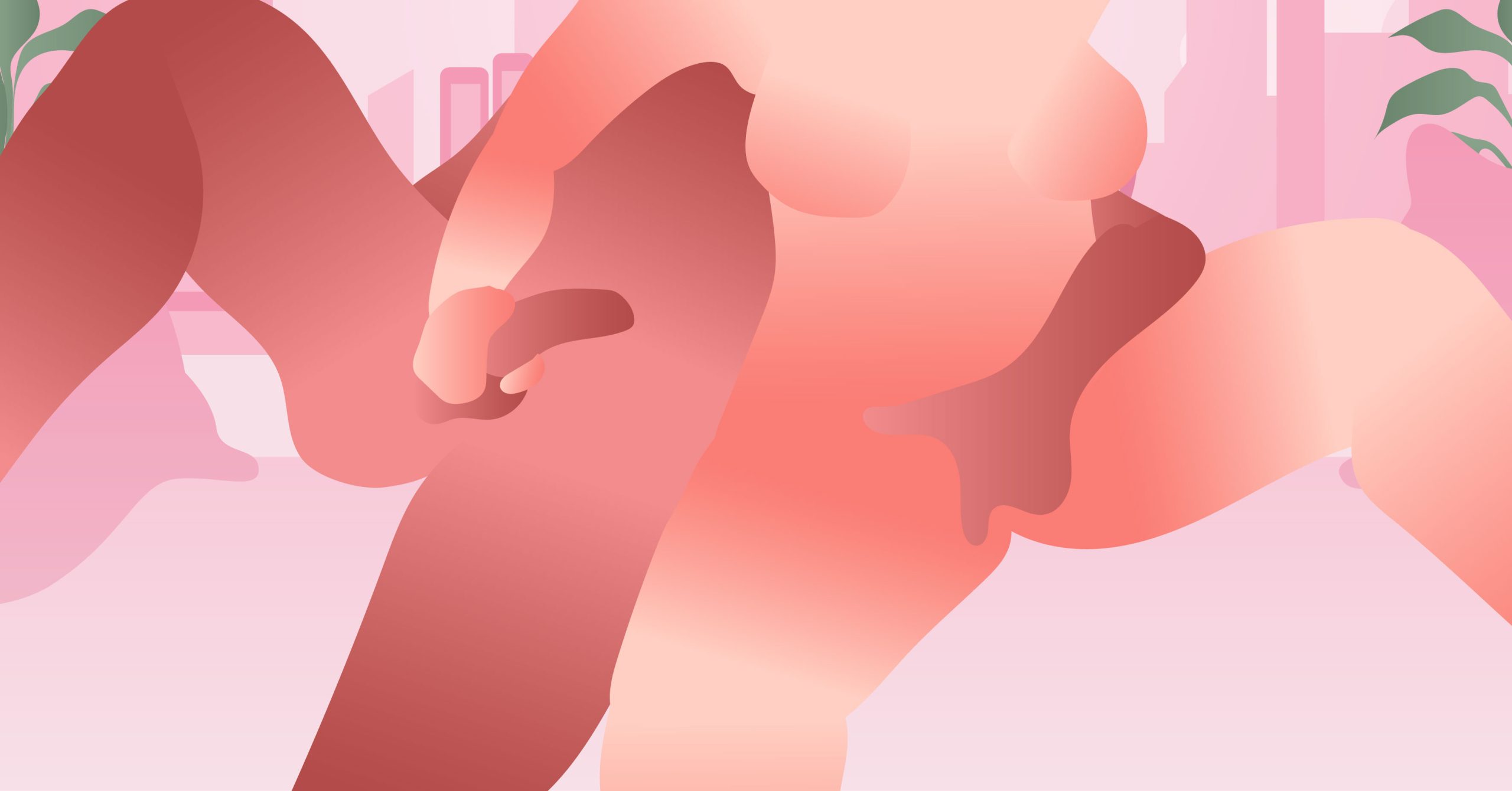 You can also experience pleasure while you finger your girl. Just get into a position wherein your partner can have access to your genitals. You can ask your partner to touch you too, or get a pleasure toy and use it during the sexy session.
7

Experiment with different fingering techniques.
Don't be afraid of experimenting! As long as your partner has given consent, try out different ways to finger a girl. You can also please those underrated spots, such as the vaginal lips, and see if your partner feels pleasure in those areas.
8

Listen to feedback.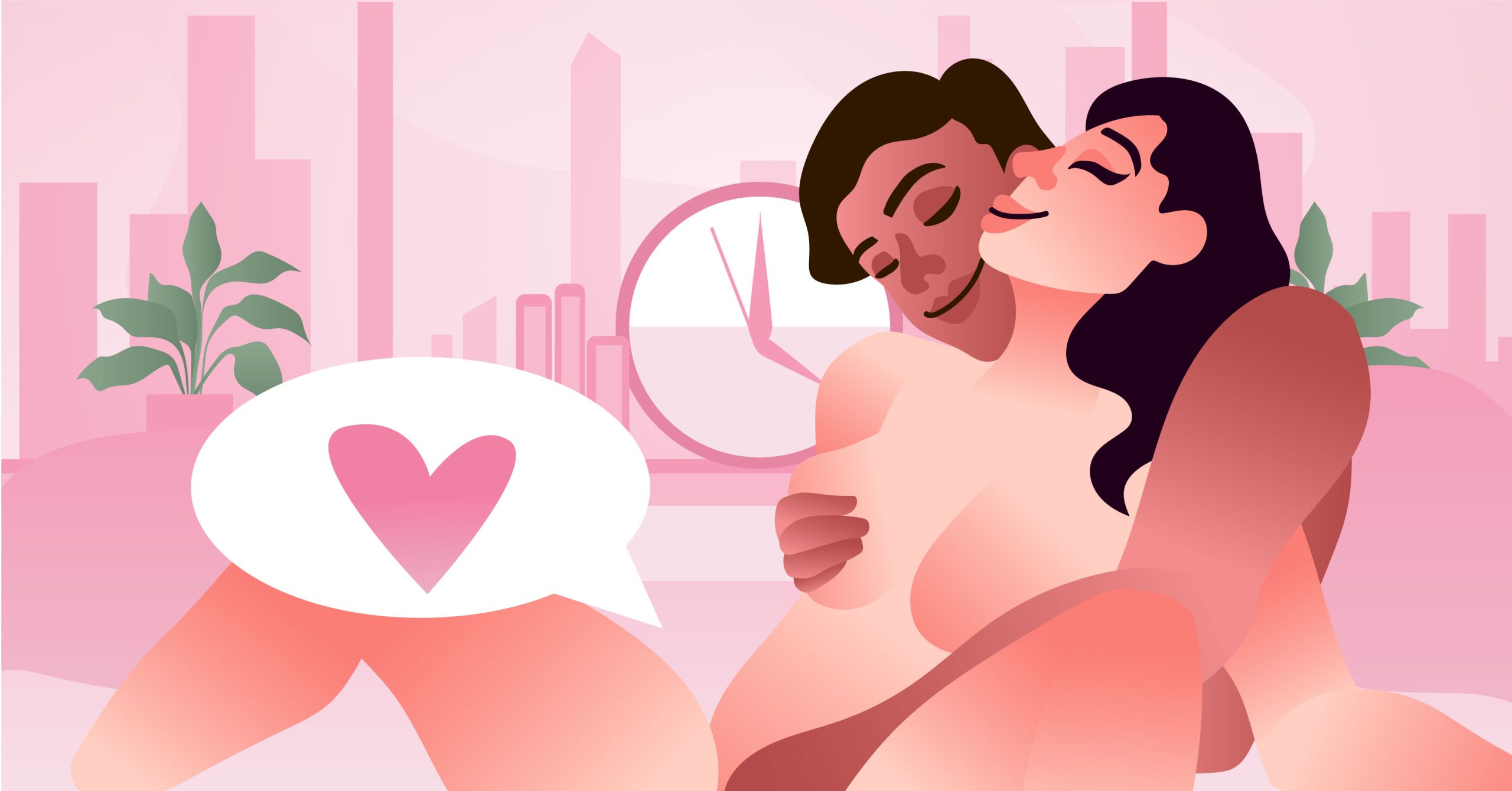 Always listen. You may know a lot of fingering techniques or have read tons of blogs on 'how to finger a girl, but if you don't know her preferences, she won't enjoy it as much. Be observant and make sure you're taking note of her verbal and non-verbal cues.
Common Fingering Techniques
Now that you've learned what to do before and after you finger your girl, it's time to learn about the common fingering techniques you can try tonight. Rub— I mean, read away!
1

Clit Rubbing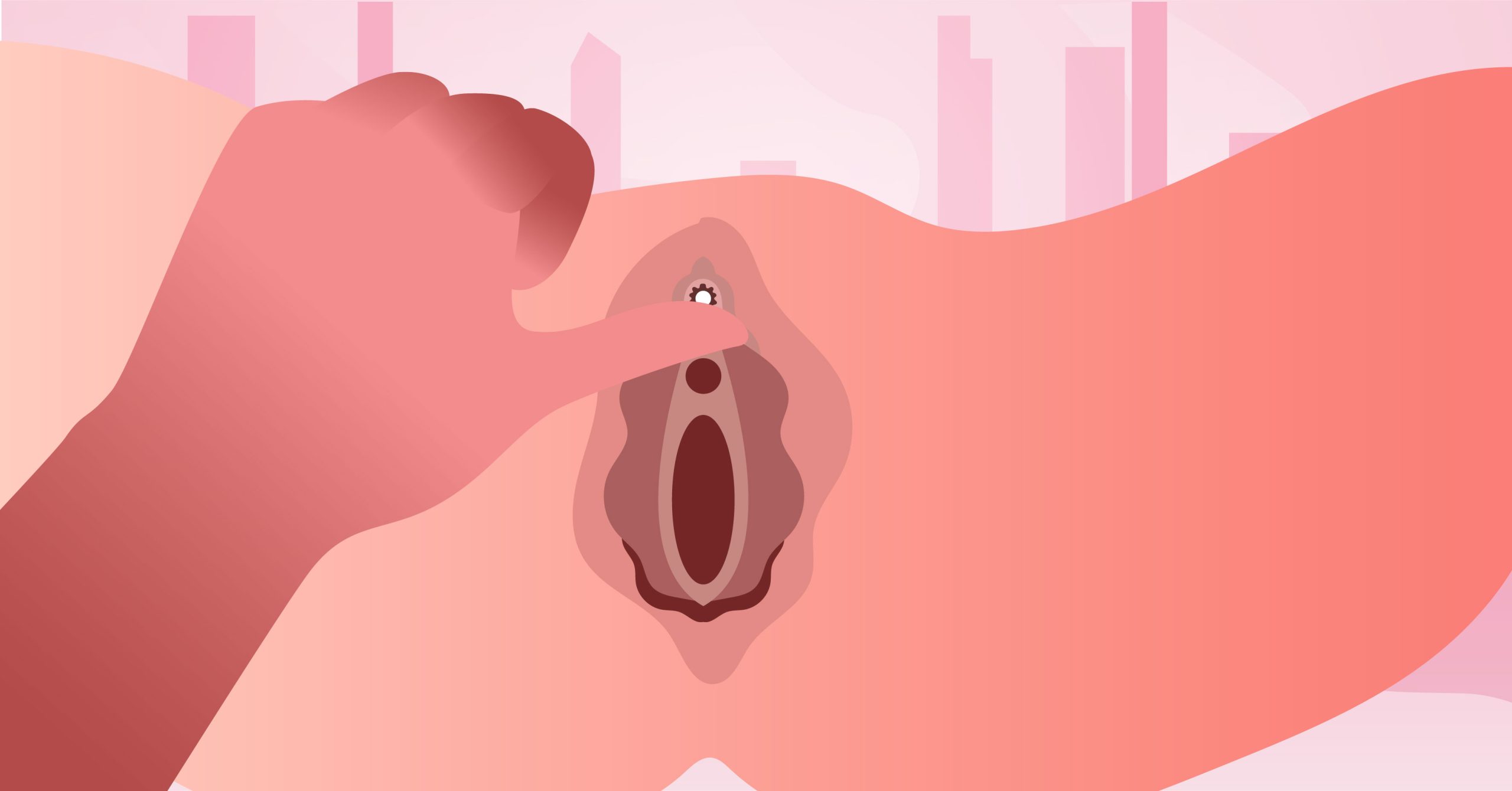 Want the simplest and easiest way to please your woman? Rub her clitoris. According to Stanford Online, women prefer clitoral stimulation for orgasm. Another study also shows that the clitoris is more sensitive than the vagina, thus bringing more pleasurable sensations when stimulated.
How to do it: You can either rub some spit or lube on your finger. Then, rub the clitoris in an up-and-down motion. You can also change it up to circular or side-by-side motions. For the pressure, start with light presses then amp it up as the arousal builds up.
2

Slow Stroking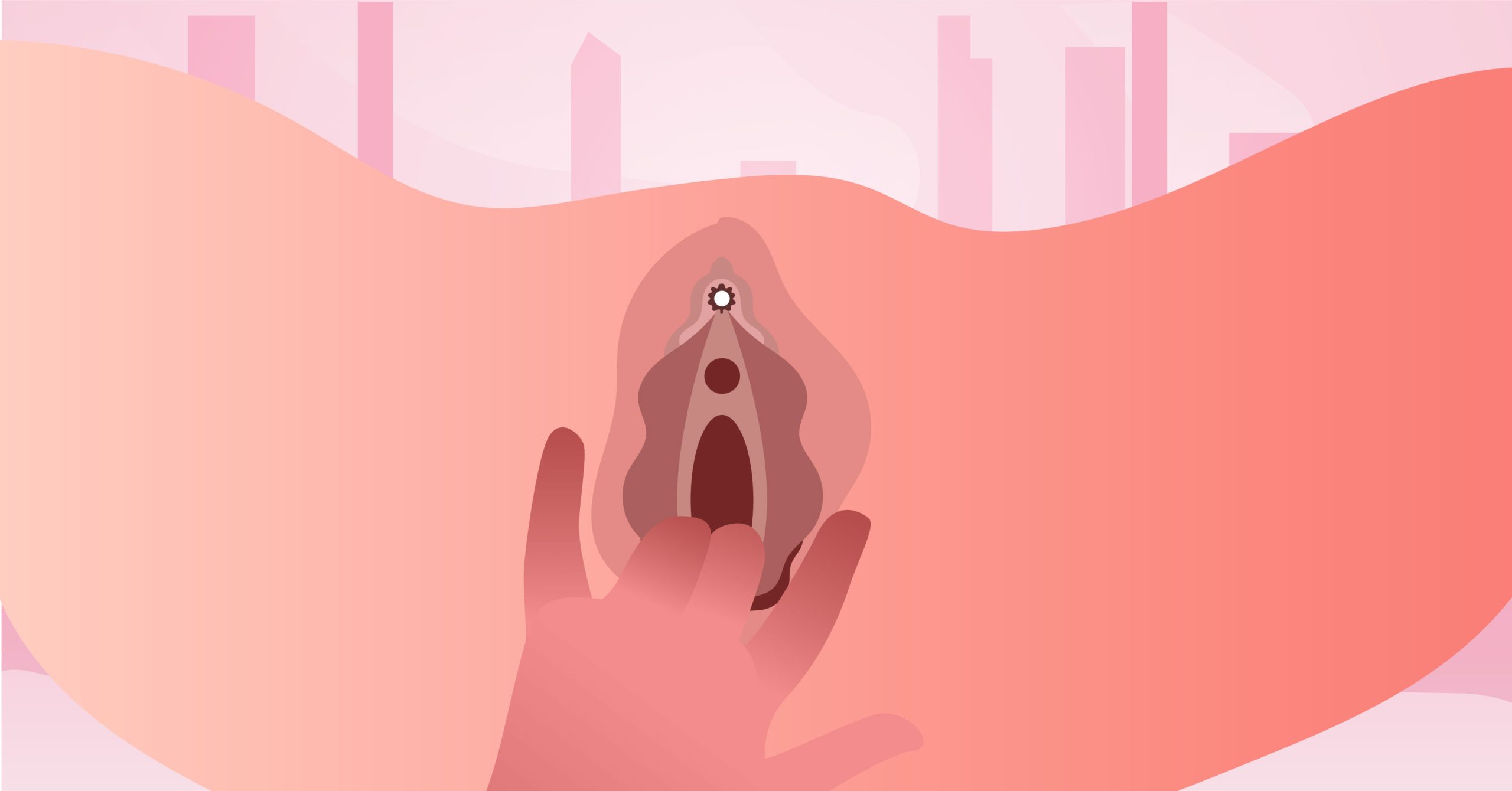 Slow stroking will send delicious sensations to your girl since you get to touch her vagina up to her clit. This technique is also a great way to cover your finger in her juices.
How to do it: Starting on the bottom of her vagina. Slowly stroke it up to her clit. Go for a consistent pace and light pressure. As you move your fingers down her vagina, lightly dip your finger to her vagina to cover your finger with her juices. You can also stroke in the opposite direction, starting with her clit down to her vagina.
3

Four-Finger Fun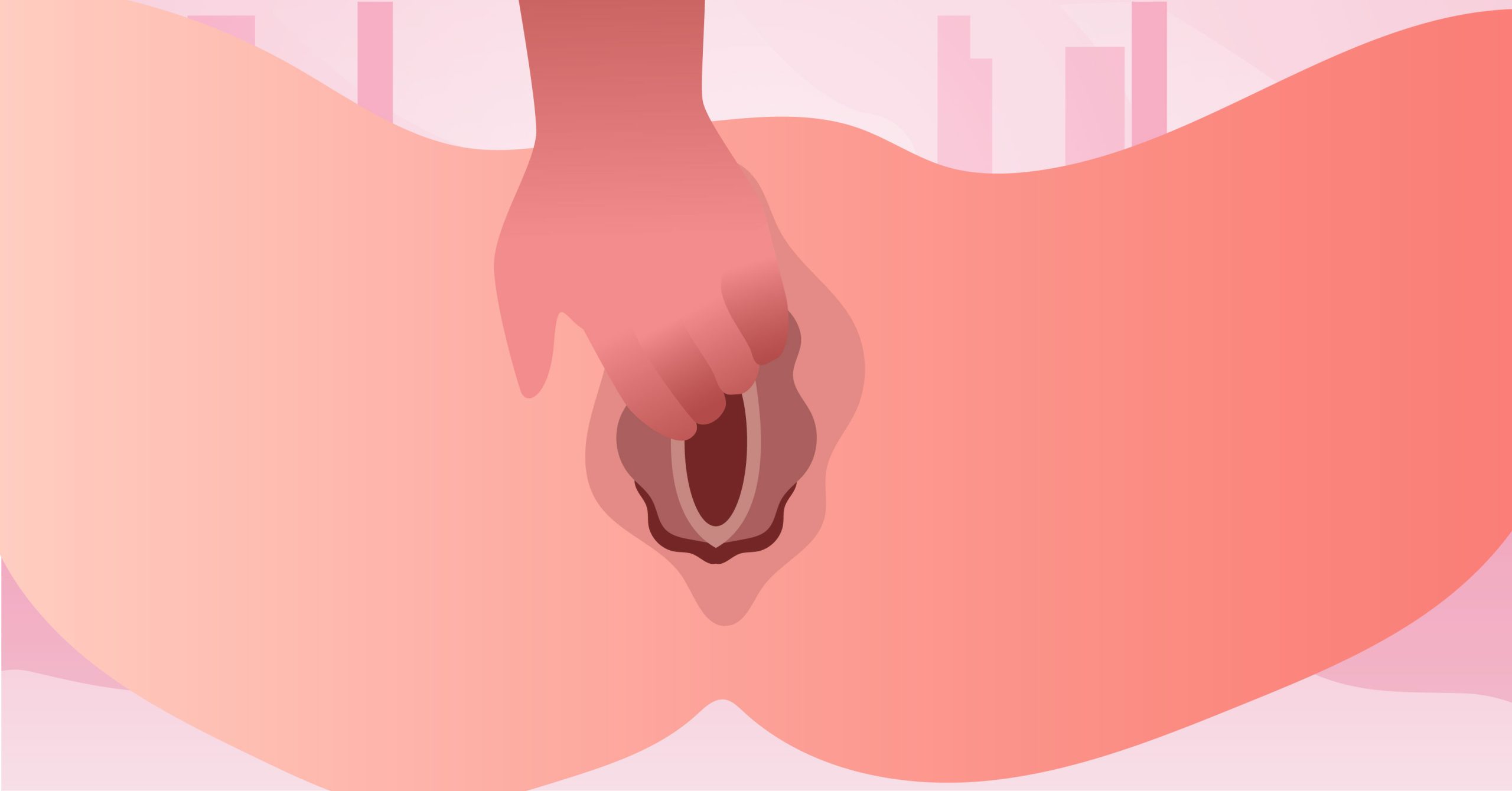 Wanna give finger-licking-good sensations? Send her to the heavenly gates with this technique. Rubbing all the essential parts of her vulva will definitely bring her to climax.
How to do it: Using your four fingers, rub it over her clit, labia, and vagina in a circular motion. You can either use lube or her natural lubrication to make it slippier and more pleasurable for her. Also, listen to her comments about the pace, motion, and pressure.
4

Clitoral Hood Stimulation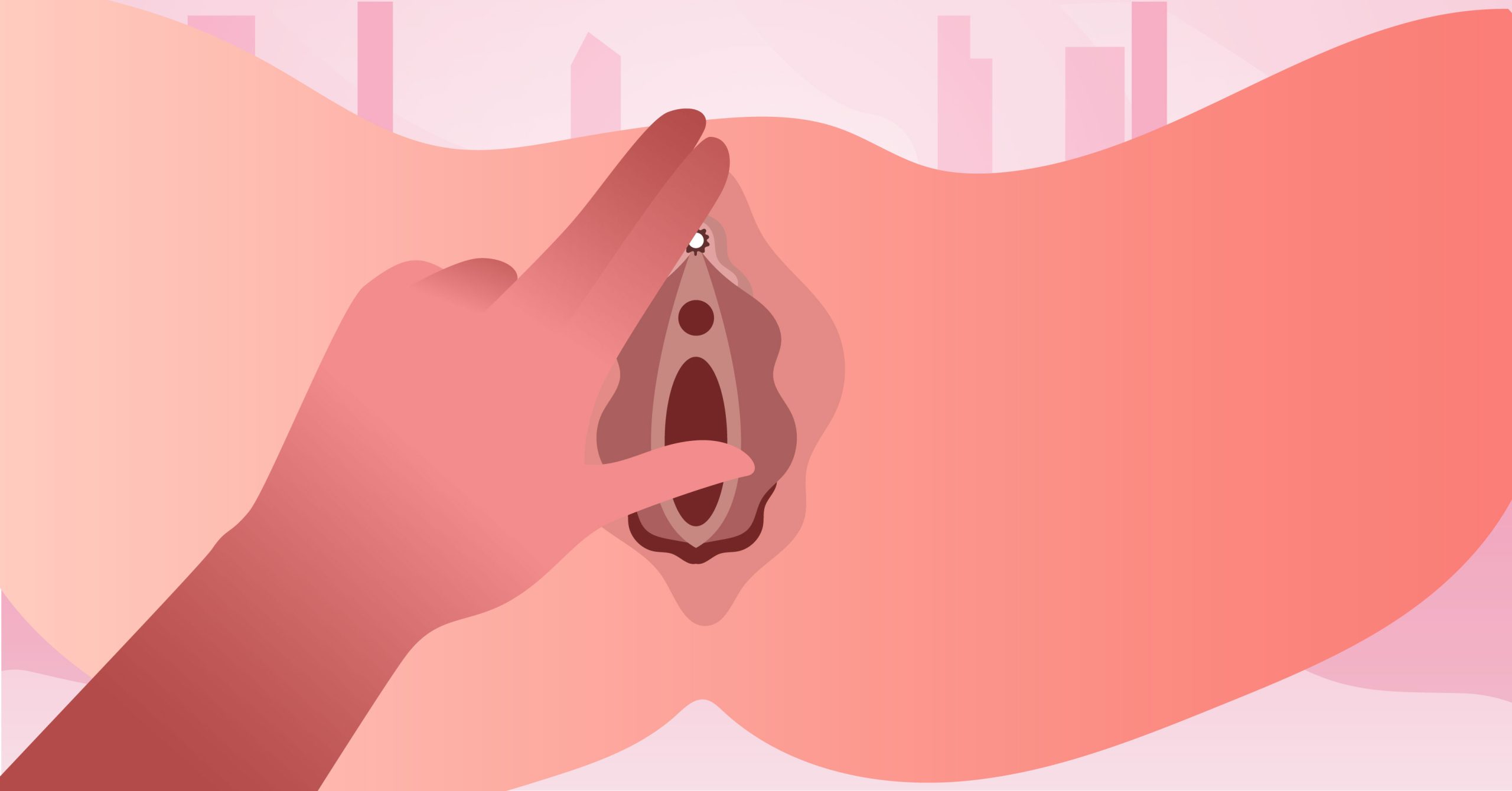 If your girl has a super-sensitive clitoris, it may be difficult to directly stimulate her clit. It may cause pain even with light rubs. With this, you can go for a different approach and stimulate her clitoris through the clitoral hood.
How to do it: The clitoral hood is just right above the clit. Using your lubed finger, give light rubs to it in circular or side-by-side motions.
5

Clit Squeezing

As we've mentioned earlier, the clitoris has a lot of pleasurable nerve endings. Subtle touches like squeezing it can send your babe into a heated frenzy. Just make sure you're doing this properly to avoid hurting her.
How to do it: Place your thumb and index finger on either side of her clit (see the diagram above). After that, gently press down and inwards, squeezing the base of her clit between the folds of skin around it. Don't squeeze the exposed part of her clit, just go for the base. As for the pressure, start with gentle squeezing, then change it up based on her comments.
6

Labia Stimulation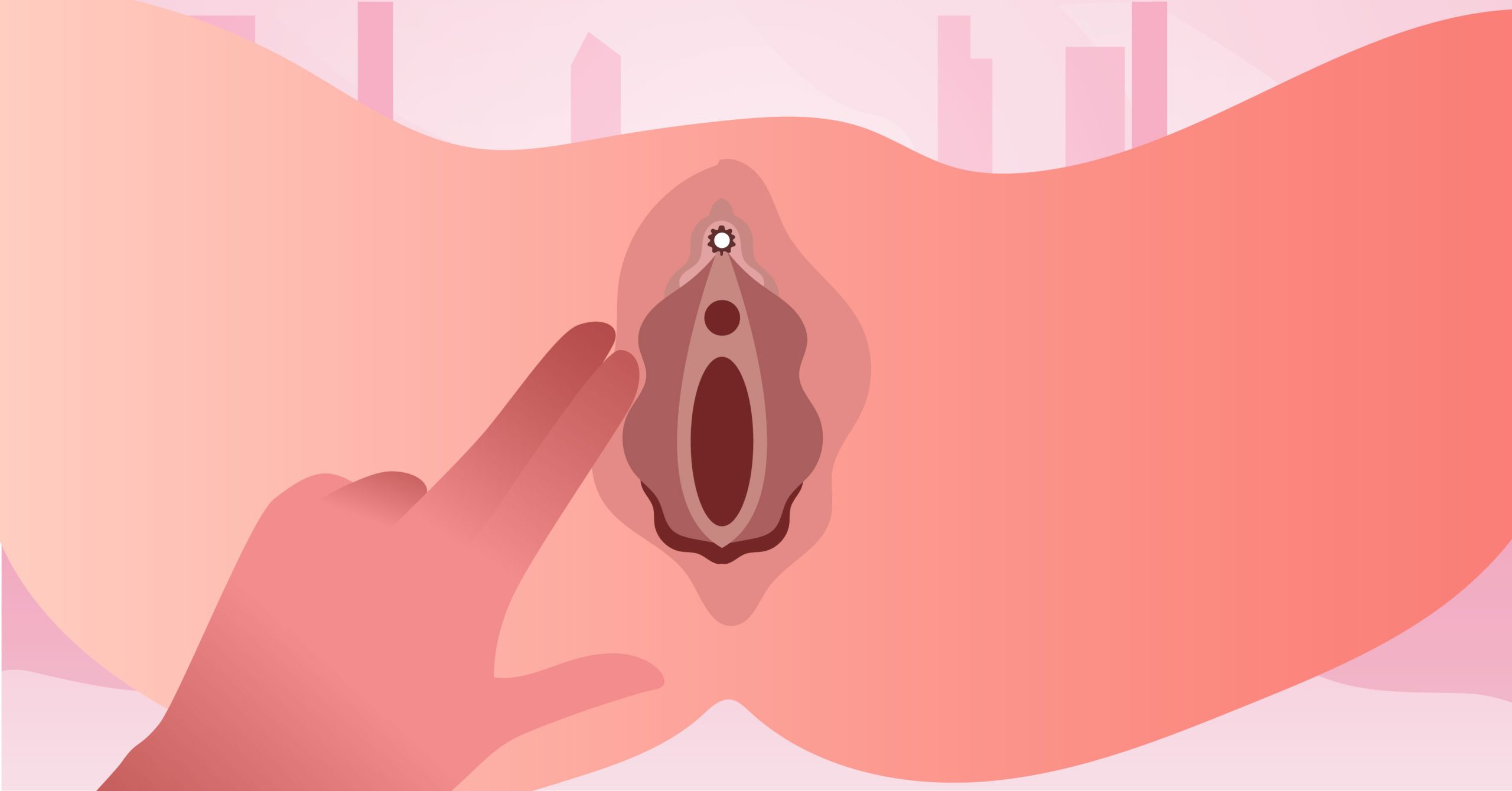 The labia may not include tons of nerve endings compared to the clit or vagina, but stimulating it will still be enjoyable to your partner. If your partner stops you from rubbing the clit for a while, you can rub the labia instead.
How to do it: As you can see on the diagram, rub the labia up and down using your index and middle finger. Make sure your fingers are lubed up, whether from natural or artificial lube.
7

Fingering from Behind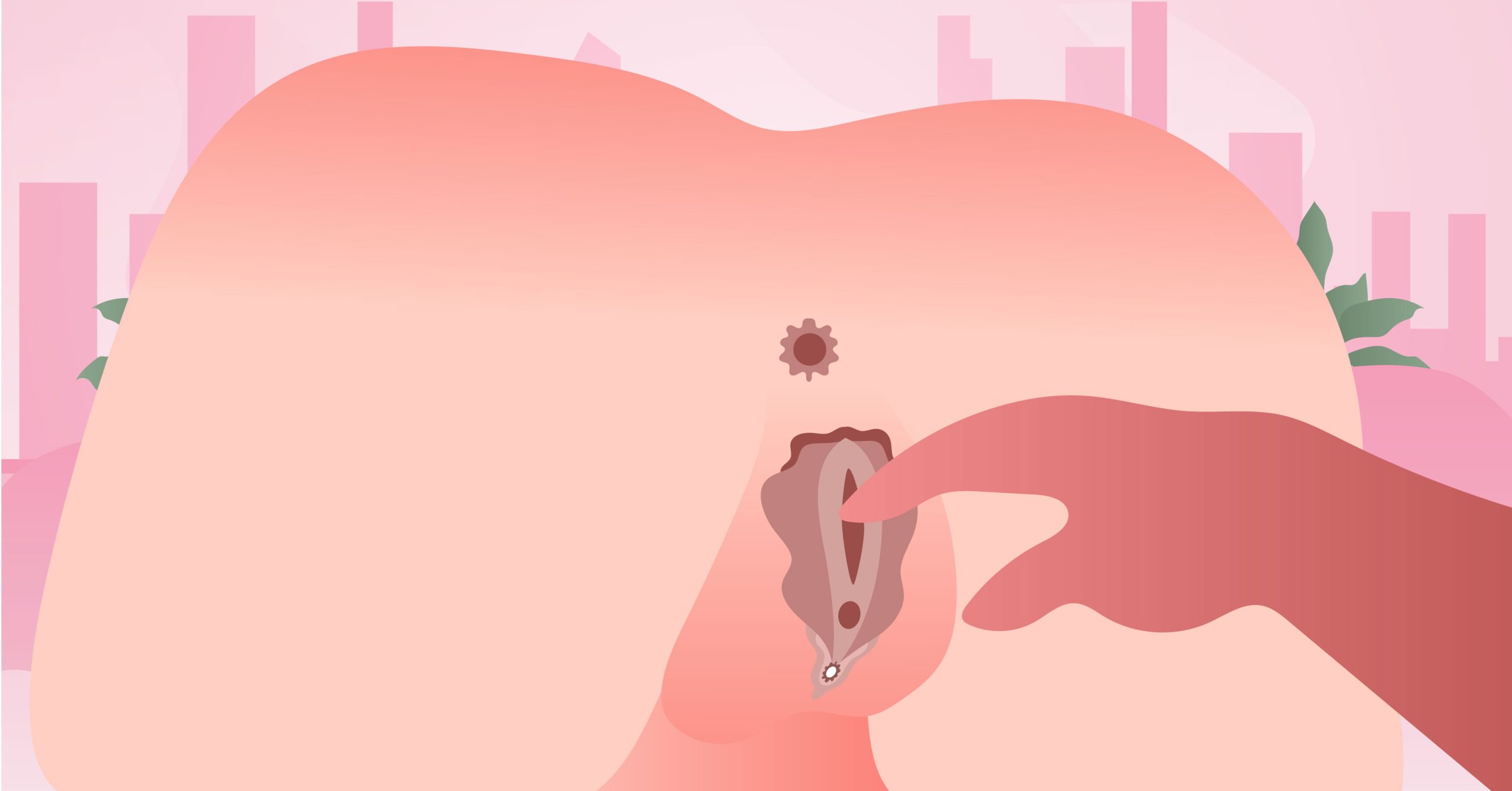 If you want to try something new, you can finger her from another angle. Doing this technique may be easier for you to access the internal spots such as the G-spot or A-spot.
How to do it: Go for a position that allows you to access her vagina from behind (such as spooning). Once you're set, you can start playing with her clit, labia and other external parts. Once she's fully aroused, you can start penetrating her using your fingers.
8

G-Spot Stimulation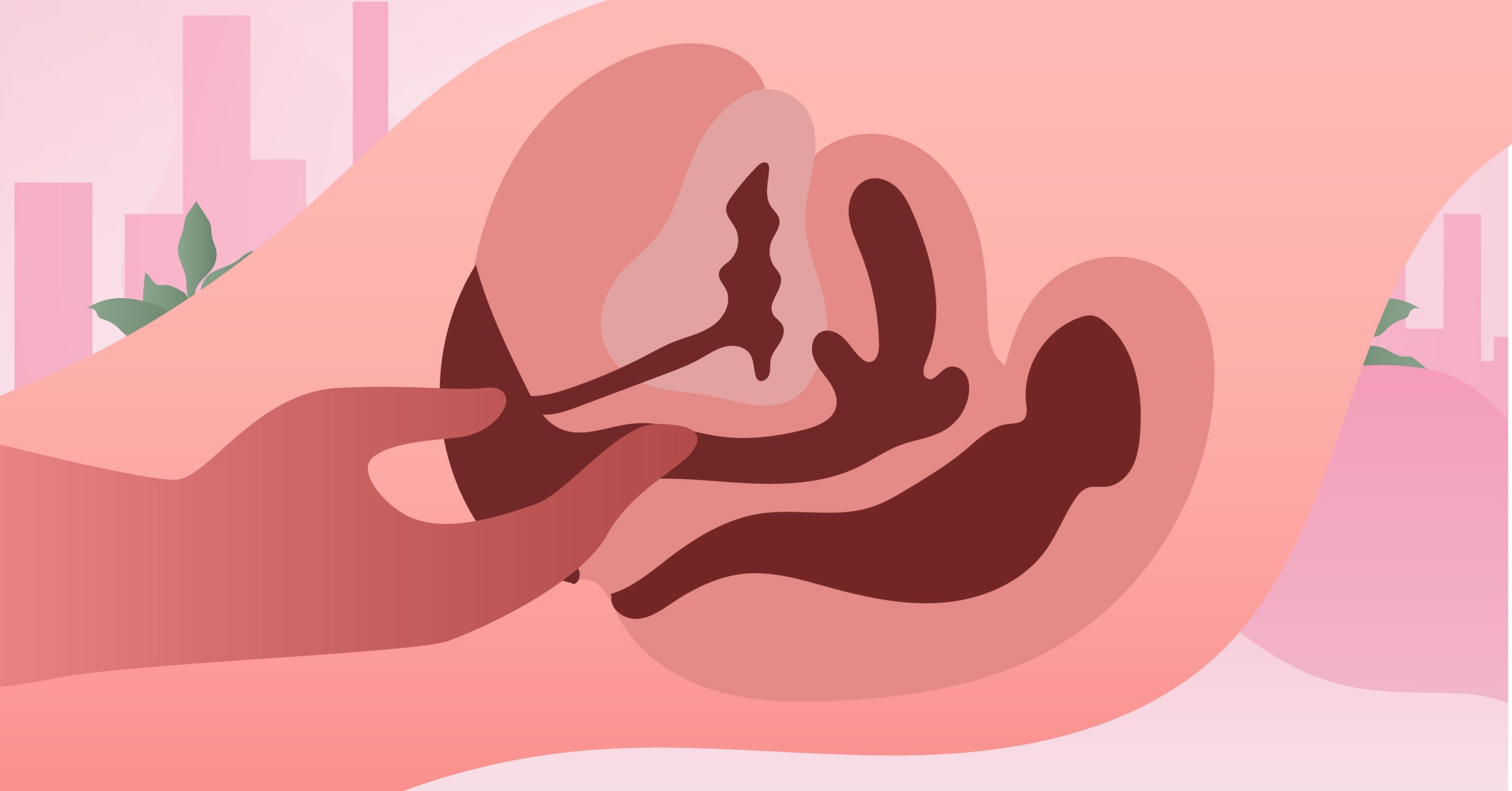 Stimulating the G-spot is one of the best fingering techniques out there. Since this hoely spot is one of the most sensitive spots inside her vagina, you can assure hearing her moans when it's correctly stimulated.
How to do it: Before stimulating her G-spot, make sure she's fully aroused so you can insert your fingers easily. After that, slowly insert one finger inside the vagina, feel around her walls and find the ridged or grape-like bumps that are surrounded by 'gutters'. That is her G-spot. Start rubbing it in and even mix it up by rubbing her clitoris, since these two are connected to each other.
Best Sex Toys for Fingering
Looking for pleasure toys to use while you finger your girl? Here are some of the best recommendations you can use during the deed.
Frequently Asked Questions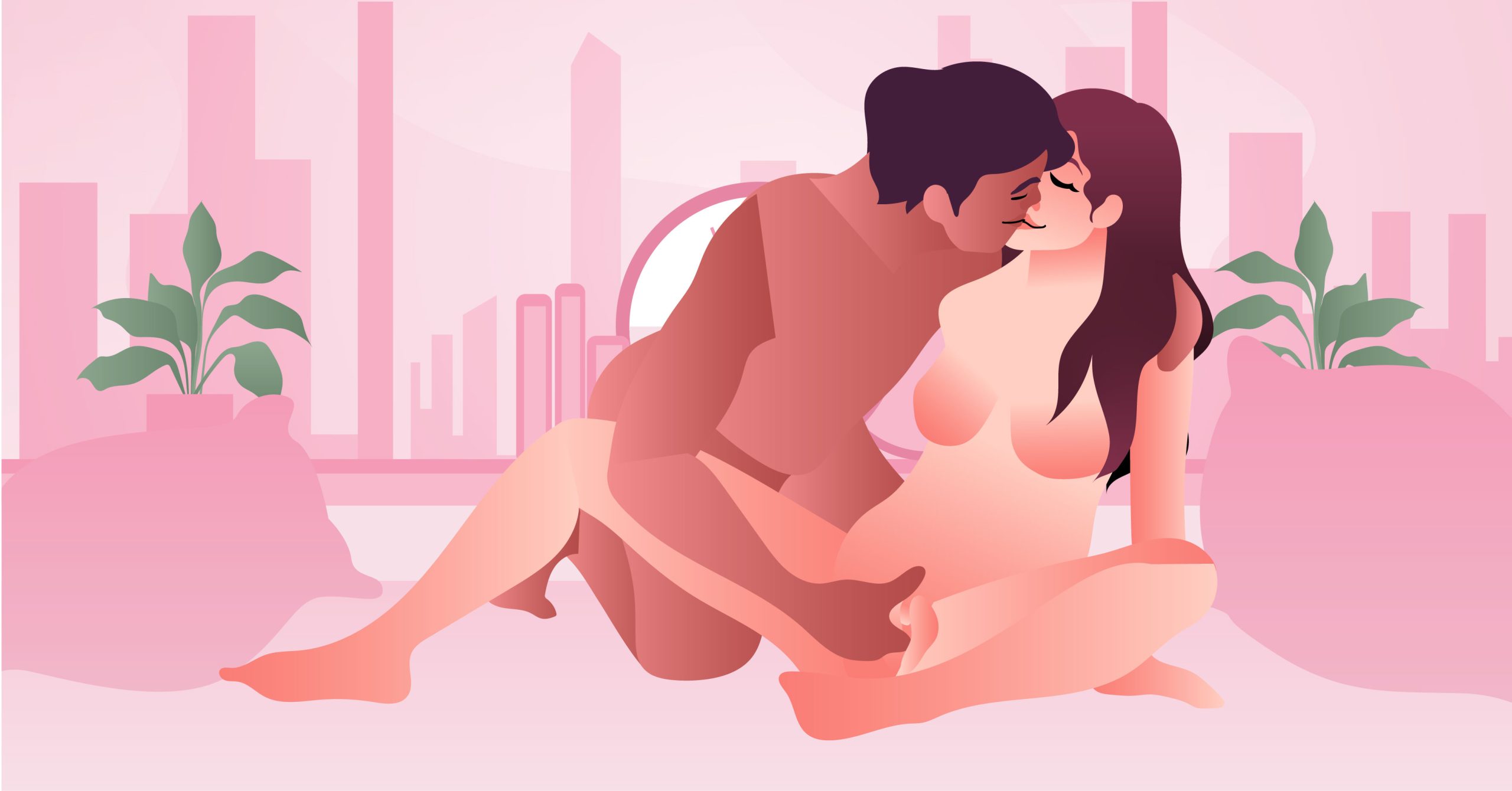 You've now learned the basics of how to finger a girl. But if you still have lingering questions about this activity, we've answered some of the common queries below.
1

What are the risks of vaginal fingering?

If your hands are dirty and your fingernails are long, you may put your partner at risk of bacterial infections. As for sexually transmitted infections, studies are showing that STIs like syphilis can stick to the hands and under the fingernails. However, the studies are still limited.
2

How can I reduce the risks of fingering?

The best way to minimize the risks is to clean your hands and trim your fingernails. If you want to be 100% sure, you can ask the giver to put on gloves, finger cots, or condoms (put in on the finger).
3

Is it supposed to be wet when I'm fingering my girl?

Yes, sexual arousal can evoke lubrication in the vagina. Having a wet vaginal also makes the insertion process easier since there's less friction. If your partner isn't lubricating, don't assume that they're not turned on— there's a normal occurrence called arousal nonconcordance where your body isn't reacting appropriately to what they feel. Just use lube if that's the case.
4

Should I feel pain when getting fingered?

It may be normal to feel mild discomfort if it's your first time as you're still figuring things out. However, it shouldn't feel painful. This can only happen if friction between the finger and your vagina (use lube), the giver's nails are long and unfiled, or your partner aggressively touches your genitals.
5

Can I get sexually transmitted infections from fingering?

Studies say that it's possible, but again, they're limited. However, the risks are low compared to other sexual activities such as vaginal penetration.
Takeaway
Whether it's the appetizer or the main course, fingering is one of the best ways to pleasure you girl. Along with reading this guide, make sure you talk to your partner too. Every woman has different preferences. Some prefer intense strokes while some enjoy light rubs. It's really up to your girl how she wants to be fingered.
With the right techniques and enough feedback, your fingers can surely send her to the blissful heavens.