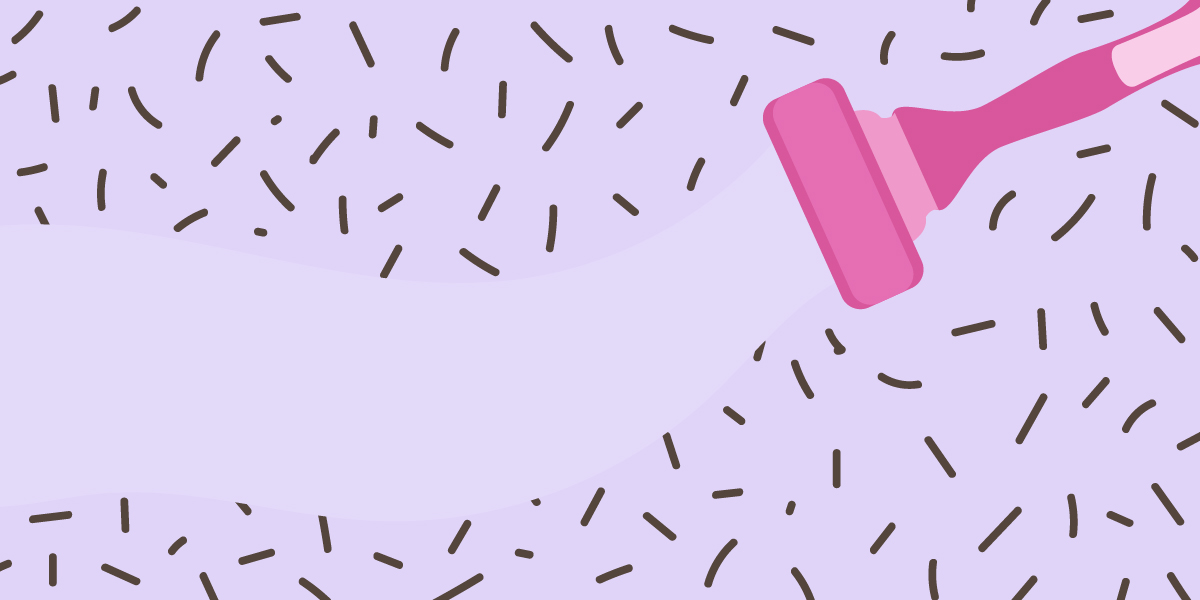 Want to have a pubic hair style? Not so sure on what style to get and how to achieve it? Well, settle down as we're going to lay down the basics. Today's guide is all about pubic hairstyles as well as the hair removal methods that you can do to achieve these styles.
Now, if you're reading this because you want your pubes to get maintained for personal reasons, or you just want to try something new with your hair down there, then good for ya.
But if you're here because your partner doesn't want hair down there, then take a step back and assess if you need to do this. It's your body so don't let someone dictate what you should be doing with your pubes. Don't do it because your partner gets "turned off" with pubic hair and is pressured to do this– if you just want a slight trim or go for a classic bush, then go for it.
10 Tried-and-Tested Pubic Hair Styles
Whether you want your bikini line to be flawless or want to try something different down there, you'll surely find a pubic hair style that suits your preferences on this list. Here are ten of the most popular pubic hair styles right now.
1

Bikini Line Trim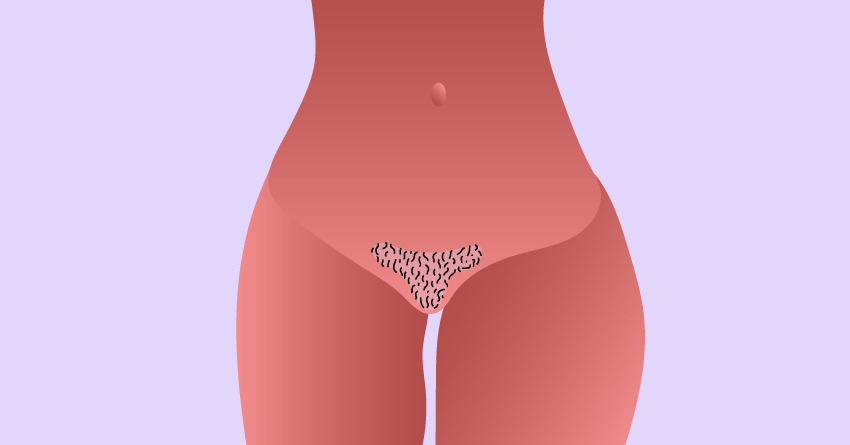 For those who haven't tried shaving or waxing yet, we suggest opting for minimal changes first, such as the Bikini Line Style. For this pubic hair style, you're basically going to shave or wax the hair that would stick out of a bikini then trim the rest with clippers or scissors.
Also known as the Bermuda Triangle. This works well for those who are going on the beach and just want that neat and smooth look for the beach. This is also cheaper than the other pubic hair styles on this guide since you only need some scissors, clippers, or hair trimmers, and shaving gel for this one. But if you want to fully get rid of the hair, there are other options on the list for you.
2

Brazilian Style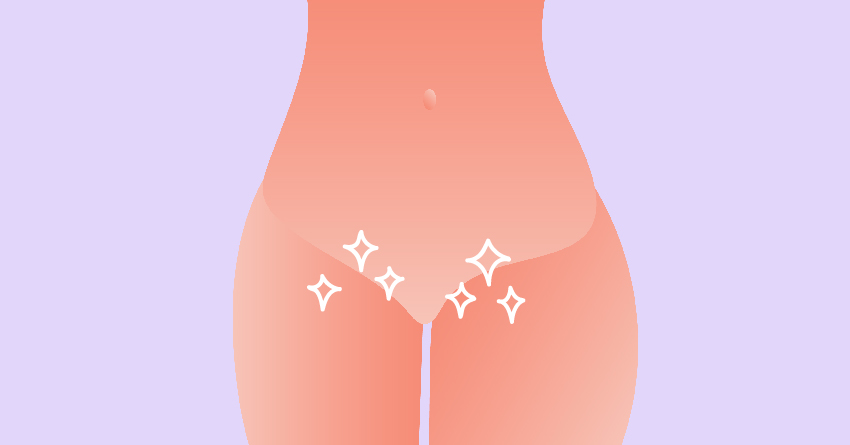 You're probably familiar with this pubic hair style. For this one, everything is waxed off except for the hair at the front of the pubic mound. Now, if you want a style that still keeps some of your natural hair in an orderly fashion, then this is a great choice for you.
Now to achieve this look, we highly suggest going to a waxing salon. It's better to work with trusted waxing technicians rather than DIY-ing the procedure. Don't be shy with technicians– they're just doing their job on the sesh. Also, expect that waxing your hair off is going to hurt. But don't worry as the more waxing sessions you have, the less painful the procedure will be. You can also use the shaving technique on this, but expect that it wouldn't be perfect for the first time.
3

Landing Strip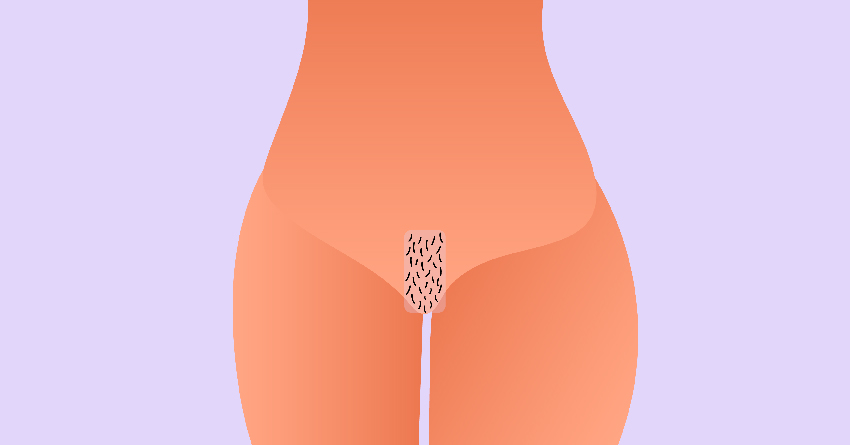 It's pretty similar to the Brazilian, only with a slight twist. For this pubic hair style, all of your hair will be waxed off except for your labia and butt hair. There's also a thin strip in the pubic mound part with this style. This look is great for those who want a minimal look in front of their pubic mound, but don't want to go all out yet.
Same with Brazilian style, don't DIY the waxing procedure for this. It's best to go to a trusted waxing salon and have professionals work through your lovely vag. You can also try shaving to get this look.
4

The Hollywood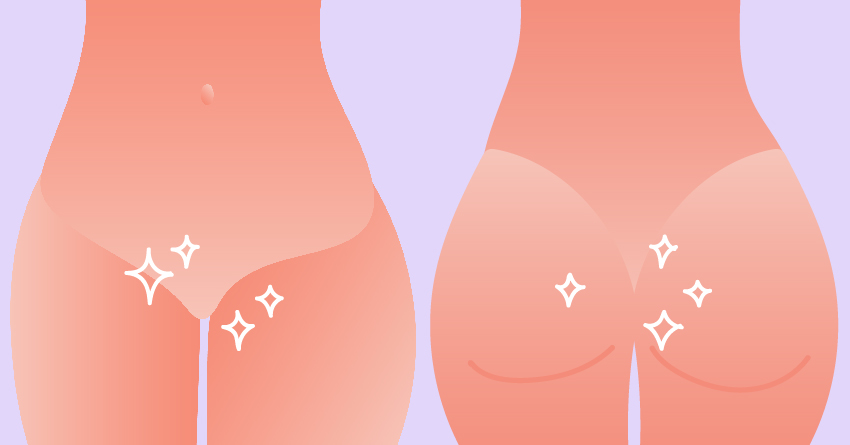 If you want to go all out, this is the pubic hair style for you. The Hollywood style, also known as The Sphinx, this style involves waxing off every hair in your intimate area. Yep, everything– including the hair around your labia and anus.
Now, this style ain't for virgin waxers since all of your sensitive spots will be waxed. Start with other pubic hair styles first before doing this.
5

The Martini Glass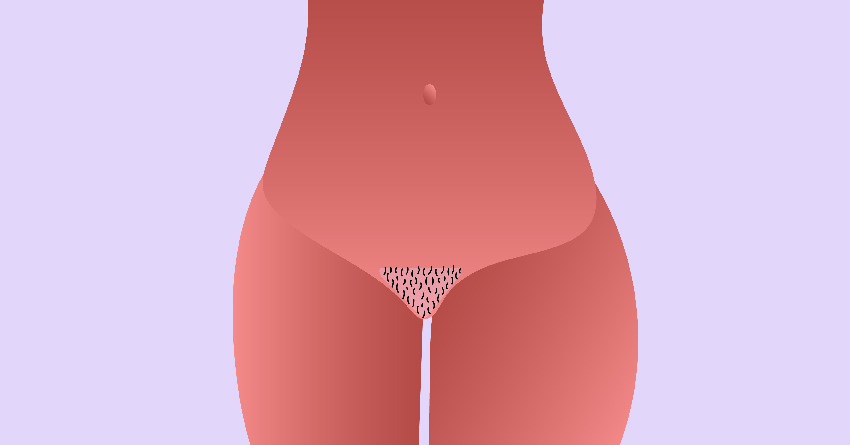 Now, if you want that minimalist realness, you can opt for this pubic hair style. Now, the martini glass is a combination of the Bermuda Triangle (Bikini Line Trim) and landing strip. Your labia and butt hair are untouched, while your pubic mound is waxed like a martini glass.
Now, this is not a popular pubic hair style, so if you want to achieve this look in a waxing salon, we suggest asking your technician specifically for it or even show them the illustration above. You can also DIY this look by shaving or waxing, just shave/wax the sides to give that triangle shape, then create a thin strip at the bottom part of your pubic mound, just right above the labia.
6

The Dyed Style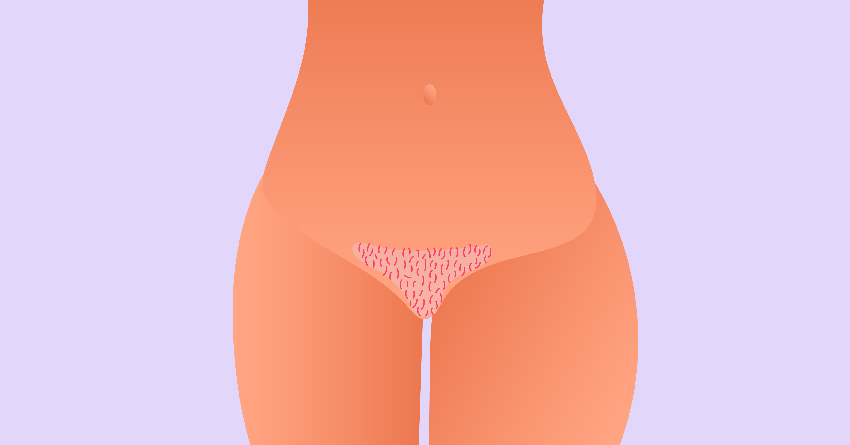 If you're looking for a quirky style, then look no further. Now, hair dye isn't necessarily harmful to your pubes, but you have to be very careful when applying hair color on your pubic hair area.
Now, for starters, you can trim, wax, or shave the hair around your pubic mound. It's up to you if you want it to look like the bikini trim, landing strip, or martini glass. Once you've trimmed up the pubes, you can then start applying some hair dye to it. It's best to choose a color that's close to your pubic hair color. Here is the step-by-step procedure on how to color your pubes safely. Make sure to follow the instructions listed on the linked guide!
7

The Vajazzle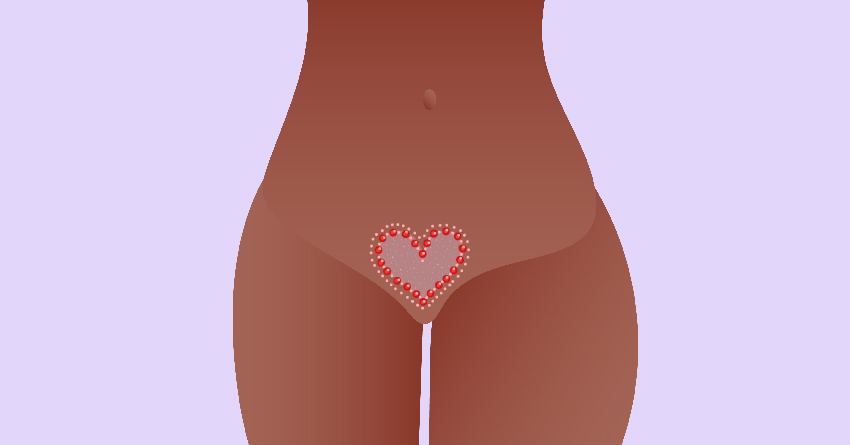 Now for the wild ones out there, here's a pubic hair style that you might consider. Vajazzling involves putting rhinestones in your bare pubic mound. Now, for this one though, you can either go to a waxing salon that provides vajazzling procedure or DIY it by shaving/waxing the hair off your pubic mound area, then putting some body-safe gemstone stickers on it.
Now, along with the fun and dazzle of this style, there come risks when going for this pubic hair style. Take note that hair removal in itself is risky and can cause micro-tears in the skin. The glue used to stick the rhinestones can also be risky as you might be allergic to it. That's why before going for this trendy look, make sure to weigh in the risks and see if it's all worth it on your end. Also, if there's a waxing salon nearby that provides vajazzling procedure, just go there, sis. Seriously, DIY-ing is possible but is extra risky on your end.
8

Classic Bush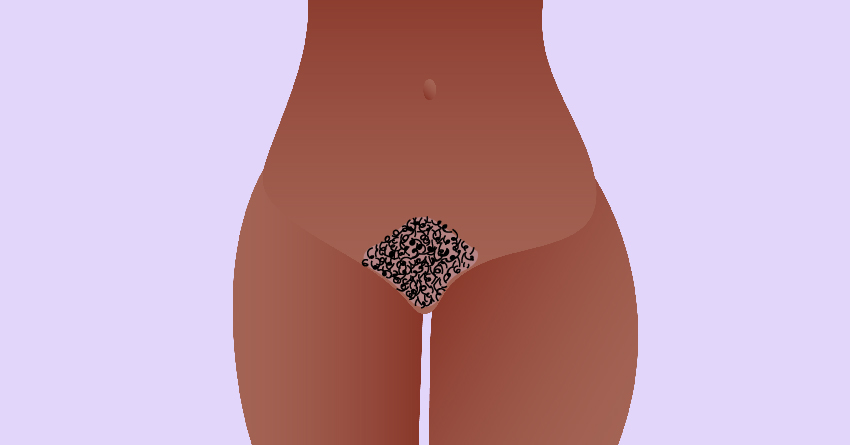 Sometimes, it's best to go au naturel. For this pubic hair style, you basically let your pubes grow, then just trim it once in a while.
What's great about this style is that it's low maintenance and at the same time, keeps the purpose of pubic hair in place– and that is protecting you from skin abrasion, bacteria, and unwanted pathogens.
9

The Postage Stamp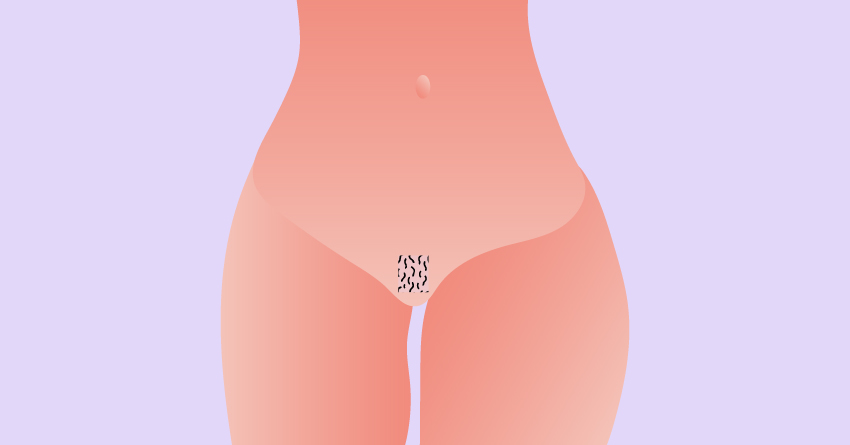 If you're looking for a square-shaped pubic hair style, you should definitely check this one out. The Postage Stamp features a clump of small, square-shaped, and groomed pubes that's just right above your clitoris. It's pretty similar to the shape and size of postage, hence the established name.
What's great about this one is you'll still keep a decent bit of hair on your intimate area but still groomed enough to wear bikinis and such. It's also pretty different from the other pubic hair styles on the list; it features a square shape. Not only that, but it's also easy to maintain!
10

Eye of the Tiger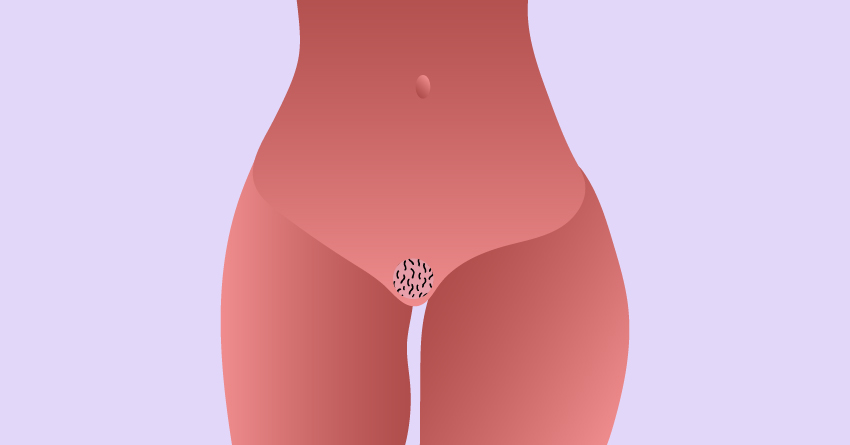 You might think this pubic hair style is only for the lulz because of its name, but the Eye of the Tiger is actually great for those who don't want to go full bare but still want a sleek and groomed finish. This pubic hair style features a small and round clump of pubic hair located right above the clitoris. Same with the postage stamp, it's also easy to maintain. The only tricky thing with this pubic hair style is to get that circular shape.
Pubic Hair Styling Essentials
Now that you've learned the different pubic hair styles, we can sense your excitement in trying some of these styles. With that, we highly recommend checking out this guide here— it discusses the necessary steps on grooming your pubes. Aside from the detailed manual, we also suggest prepping up with the grooming essentials such as the following:
1

Strip It! Hair Removal Sugaring Kit & Aloe Vera Gel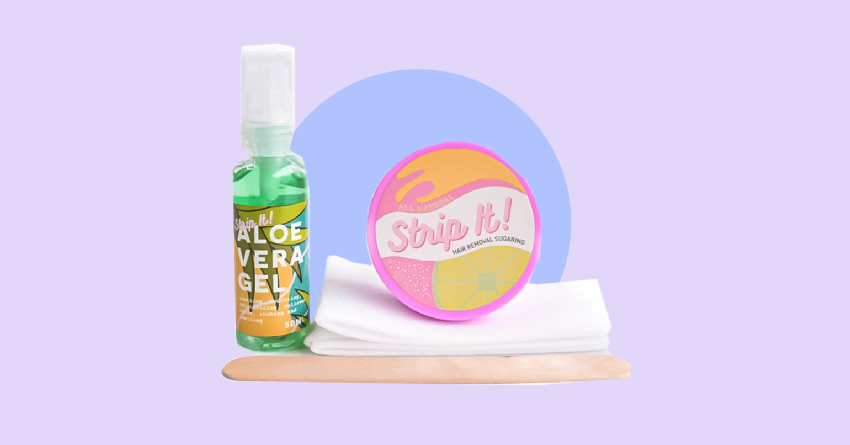 Instead of opting for waxing, why not go for sugaring? For those unfamiliar with this term, sugaring is a hair removal method wherein you quickly pull the hair from its roots. Though the process sounds similar to waxing, there's a key difference: the direction of application. Instead of applying the product in the same direction of hair grown and removing it in the opposite direction, sugaring does the opposite. Sugaring products are also made with natural ingredients, as opposed to most hair removal wax products.
If you're interested in trying this process or are already a pro, check out the Strip It! Hair Removal Sugaring Kit (80g) & Aloe Vera Gel (50ml). It comes with a mild formula enriched with calamansi extract; this promotes an even-toned skin. It also removes hair from the roots and exfoliates dead skin with less pain— 50% less painful than regular waxing products.
2

Intome Hair Removal Powder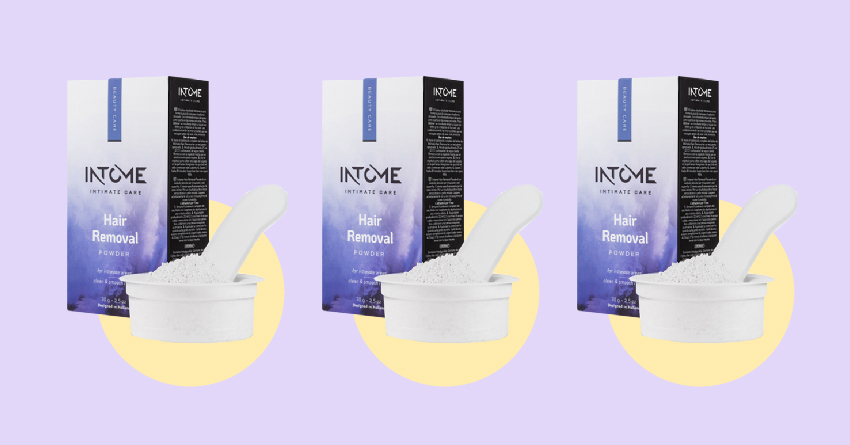 If you don't like waxing, shaving, or sugaring your pubes, you can opt for other hair removal methods, such as using a hair removal powder. What's great about this is that you don't have to yank your pubes— all you need to do is apply the cream on the area, wait for a few minutes, then wipe the same spot with a towel or rinse it with lukewarm water.
If you want to achieve your pubic hair style with this method, check out the Intome Hair Removal Powder. It's specially formulated for your intimate parts. It's suitable for any type of skin and even has a nourishing effect on it. The product also includes all the things you need to do this process at the comfort of your own home, including gloves, mixing dish, spatula, and other accessories.
3

Durex Intimate Cleaning Gel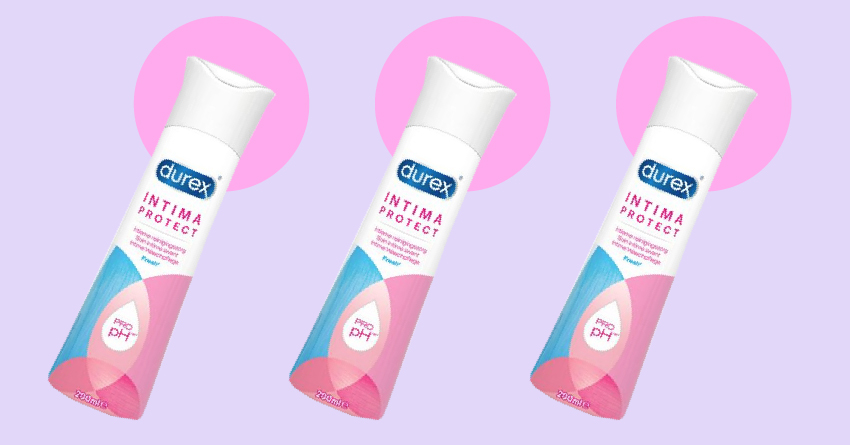 When styling your pubes, make sure that your genitals are clean! That's why you should use intimate washes such as Durex Intimate Cleaning Gel. It comes with a mild and non-greasy formula, ensuring combat irritation and itching on your vulva. It's also formulated to maintain a healthy and balanced pH.
Frequently Asked Questions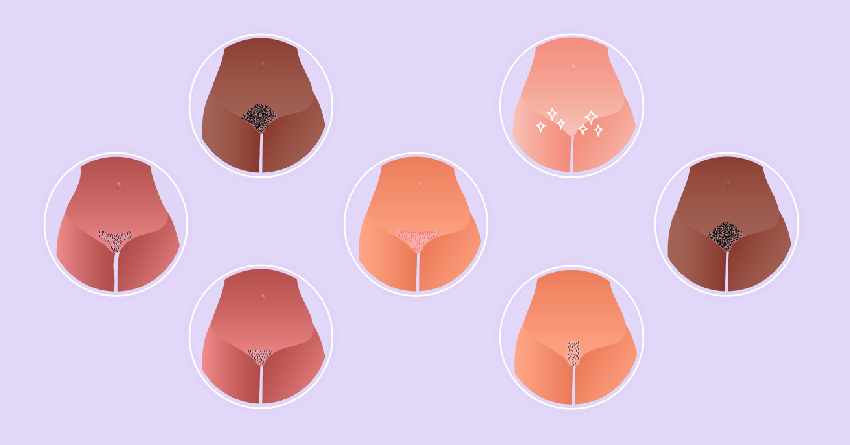 You've learned the different pubic hair styles. You've even got some top recommended products for hair removal. At this point, you're close to being ready to achieve that desired pubic hair style. But we know that there are still questions lingering in your mind. Don't worry, though, as we've answered the common inquiries about pubic hair grooming and styling.
1

Is it necessary to style my pubic hair?

It's actually not necessary to shave your pubes; regular trimming will do. Keeping your intimate bush isn't as unhygienic as one might think; as long as you clean your vulva regularly with mild soap or intimate washes, you'll do fine. It depends on you if you want to have a pubic hair style or not.
2

Which pubic hair style is the safest?

Quite frankly, keeping the full bush is the safest pubic hair style. It protects your clitoris and vaginal opening, prevents chafing, and offers protection against infection.

This doesn't mean that other hair removal methods are dangerous, though; as long as you're following the proper procedure on how to remove your unwanted hairs, you'll be safe!
3

What are the things I'll need when grooming my pubes?

If you're planning to achieve that desired pubic hair style in the comfort of your home, we highly suggest checking the recommendations in the previous section. We also suggest preparing hair removal products and accessories, such as the following:
Unscented mild soap or intimate wash
Hand mirror
Scissors
Bikini razor with moisturizing Strip
Shaving cream
Hair removal kit
Sugaring kit or hair waxing kit
Moisturizing cream
4

I wanted to dye my pubic hair. Where can I get hair dyes that are safe for my pubes?

You can also opt for salons with this kind of service if there's one in your area. Now, DIY is possible but poses tons of risk, especially if you're using cheap hair dyes; look for ammonia-free and natural dyes. There are also hair dyes that are formulated for intimate areas, such as the Betty Beauty.
5

Does removing my pubic hair make sex better?

Yes… sort of. According to the study published from Wiley Online Library, it suggests that there's a connection between pubic hair removal and an increase in genital sensations. However, the published report isn't concrete proof that removing pubic hair provides better sexual functioning. More research should be conducted to solidify this claim.
Takeaway
As you've learned the best pubic hair styles, we can sense your excitement to try some of the styles above. However, keep in mind to prioritize safety when doing these procedures. We also suggest going to a wax salon instead especially for pubic hair styles such as Hollywood, vajazzle, and Brazilian style.
And as we mentioned above, only do a pubic hair style because you wanted to, not because you're pressured to do so. If you want to have natural growth down there, then go for it. It's your body, your rules. Good luck with styling your bushes, sizt!