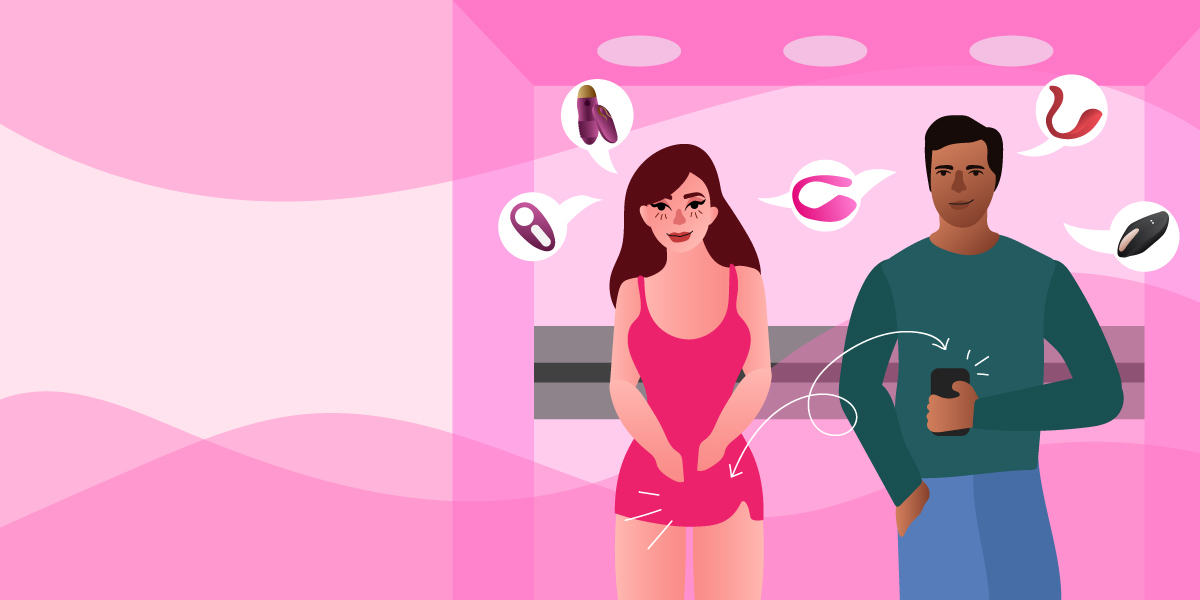 The smart vibrator is the future of sex toys. These app-controlled devices are slowly thriving in the adult toy industry due to their ergonomic design and innovative features. With these high-tech toys, you can now be pleasured in so many ways. This also works best in our current situation, as the 'rona made social distancing become the norm. So if you want to get pleased without risks, then we suggest investing in these smart vibrators.
With all these advanced vibes, the freedom to choose can be exhilarating. But don't worry, as we're gonna help you find the best beginner smart vibrators for you. We're also going to share some tips when shopping for these high-tech vibrators, so make sure to stay tuned for that. But first, let's have a quick refresher on what a smart vibrator is all about.
What is a Smart Vibrator?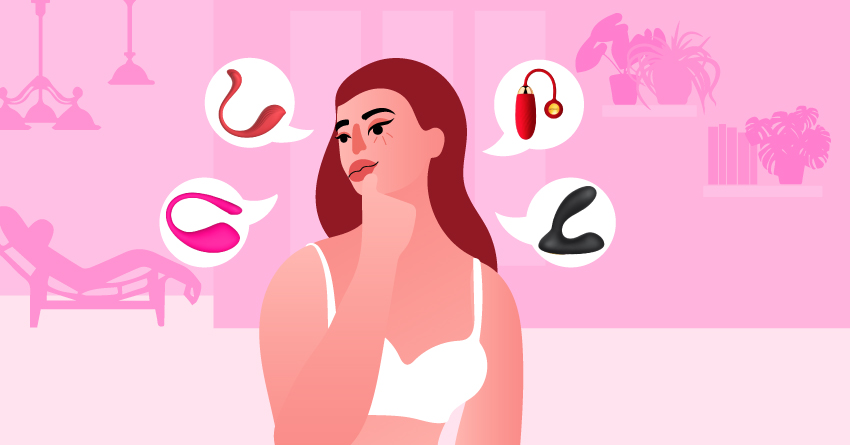 Smart vibrators are, just what its name suggests, technology-enabled pleasure products. You can buy these vibes in different colors, sizes, and levels of sophistication. You can connect them via the internet because it can be remotely controlled– no need to use Bluetooth or other types of connection.
Some vibrators are also AI-powered, meaning that they can be in tune with your body. They even adjust their modes depending on your body or the interactive porn that you're watching. Very cool, eh?
Common Features of Smart Vibrators
Smart vibrators come with a hefty price tag, so it's no surprise that many people wonder if it's worth it. It is, though, as app-enabled vibrators have numerous features, some of which we'll discuss in this section.
Please remember that not every smart vibrator has all the features listed in this section; check the toy's product description and box before buying the product to ensure you get the features you love.
1

Tailored Vibrations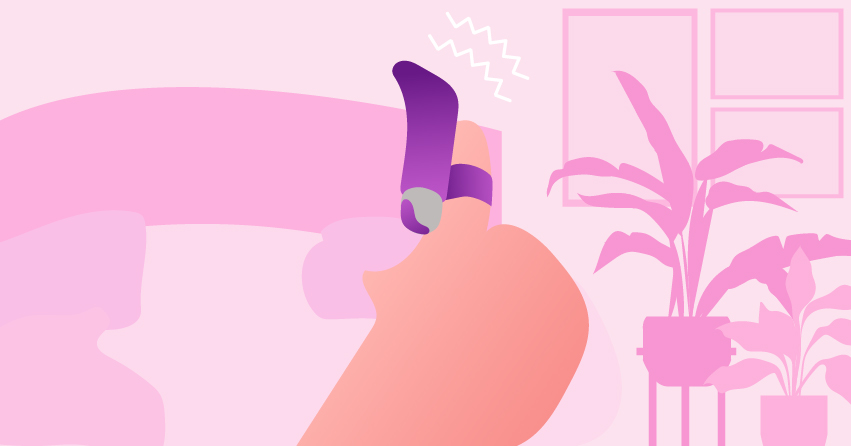 One of the common benefits of using a smart vibrator is that you can create your own patterns. The connected app comes with a composer that gets you to mix different modes (for example, you can add steady-pulse-wave-steady-pulse-pulse and so forth), or they have a trackpad where you can use multi-finger gestures to create your very own vibration mode.
2

Live Control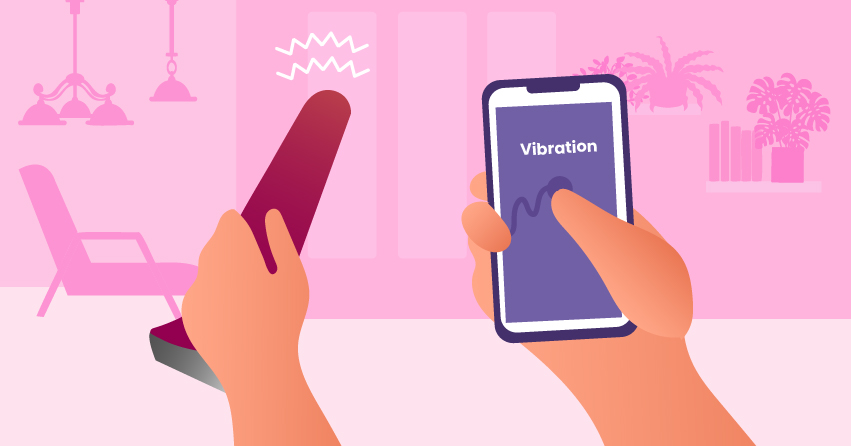 When you have a smart vibrator, your smartphone becomes an instant remote control for the vibe. The app usually has a trackpad where you can use your fingers to navigate the toy's intensity, rhythm, and pattern.
This is better than a regular remote control because you can use it during discreet public plays. If your partner is carrying some plastic remote during your date, people may get suspicious, as opposed to them holding a smartphone.
3

Long-Distance Play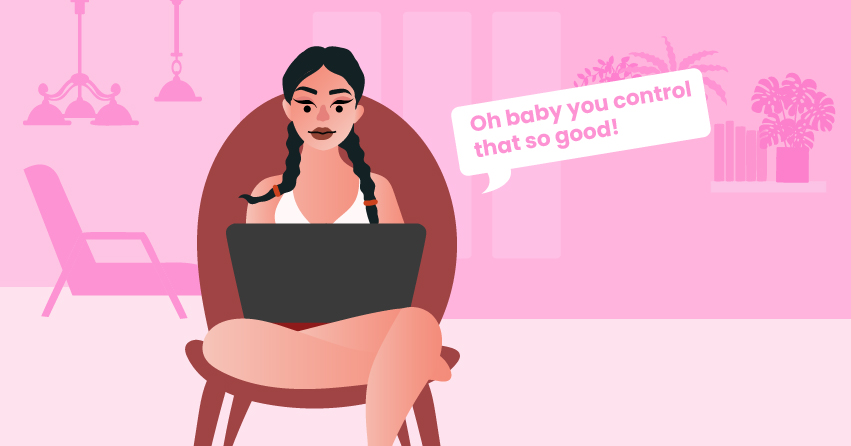 One of the cons of a long-distance relationship is that physical intimacy and sex are off the table. Some LDR couples give up due to a lack of passion and sensual energy.
You can combat that issue through smart vibrators, as these toys have long-distance control. This feature lets your partner control the toy even if they're not in your room. All you need to do is give them access to your toy (through a code or your username), and you're ready to play! We definitely recommend calling them during the deed for a more immersive experience.
4

Intuitive Sensing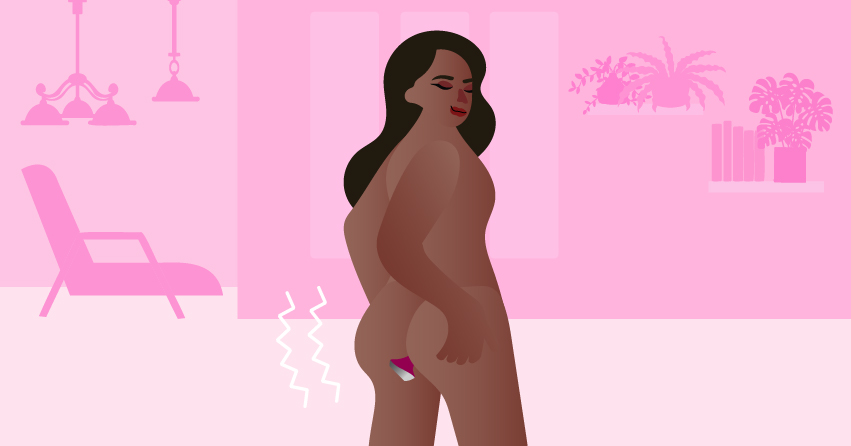 Have you ever wished for a vibrator that 'gets' you? It can read your mind and automatically change the vibrations modes to what you like at the moment? We don't have an AI-powered vibrator yet, but we're getting close as there are smart vibrators now with intuitive sensing, which means they'll automatically change the vibe intensity or patterns depending on your preferred play.
Some vibrators let the user choose a type of play (sample modes would be gentle, normal, and intense) and then automatically create intensity and pattern changes that fit the user's preferences. There are also smart vibrators that get stronger when you squeeze them or press them against your pleasure zones.
5

Music Sync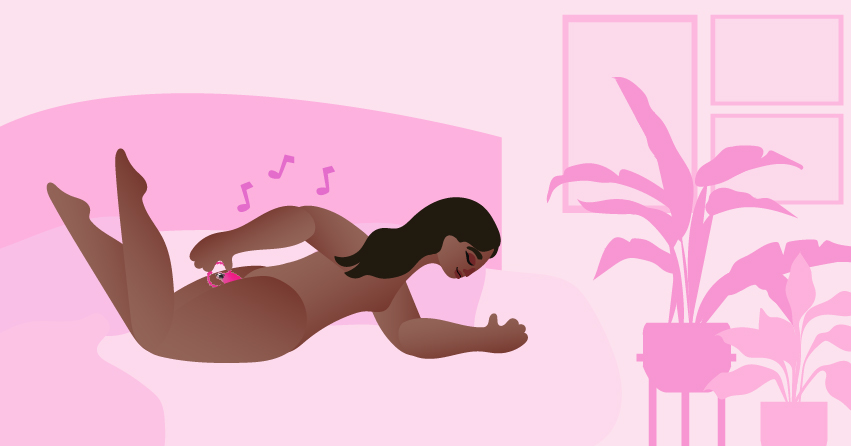 Another great feature that smart vibrators have is their music mode. The app connects to your personal playlist, whether downloaded on the phone or through your favorite music streaming app, then syncs the vibrations of the song you're playing.
If you want something relaxing yet still arousing, you can go for songs with calm beginnings and intense bridges. If you wanna feel banged throughout the deed, go with hardcore songs.
6

Vibrating Alarm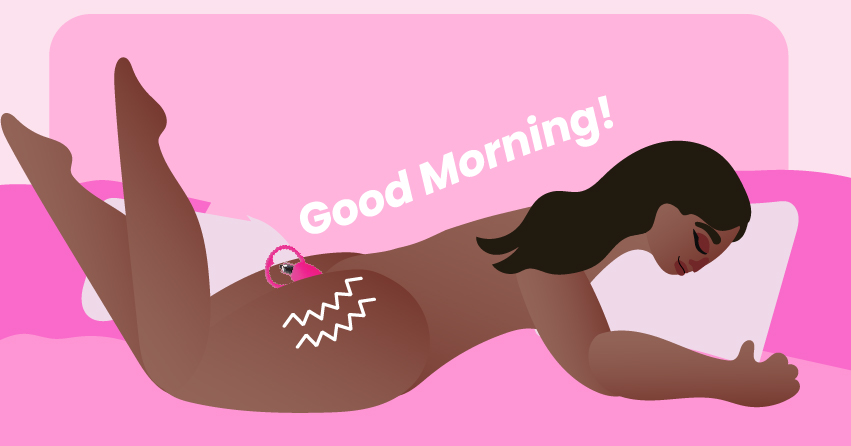 Imagine, instead of waking up from a typical alarm, you'll wake up with a satisfying orgasm. You can achieve that through a smart vibrator, as some units have alarm features in which the toy automatically vibrates at a given time.
7

Ambient Sound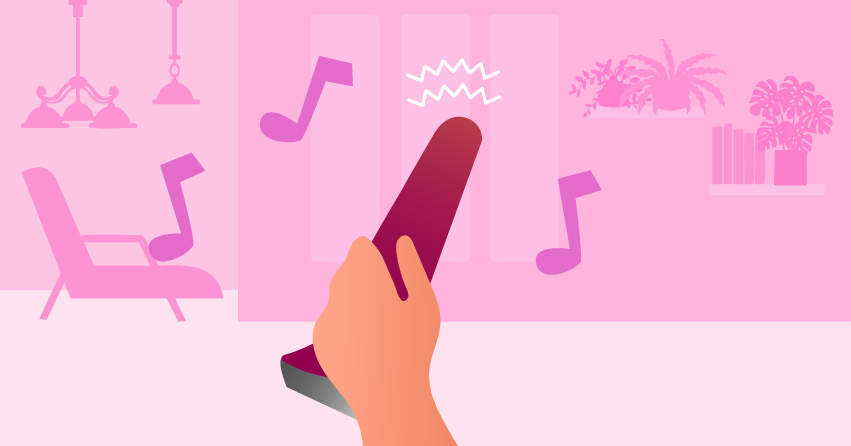 Instead of pushing or syncing the buttons to music, your vibrator will sync with whatever sound the app can capture. This would work in public plays, as your partner can pretend they're calling to activate the vibrations, or you can go with a club or event with loud music.
8

Audience Control During Camming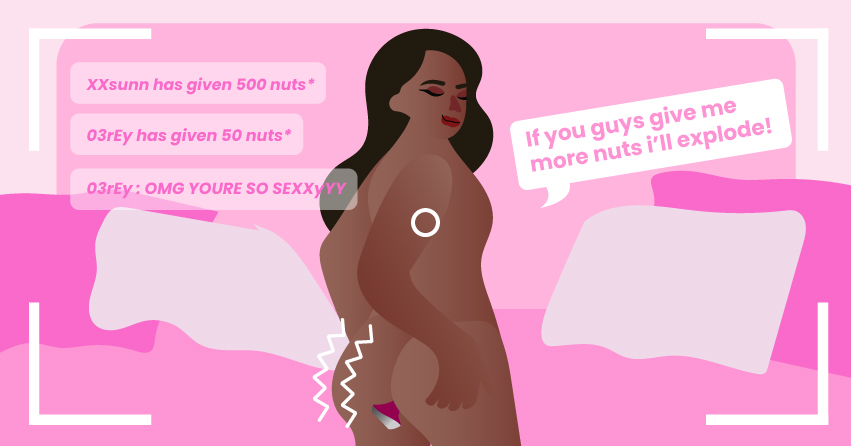 If you're a camming performer, a smart vibrator can be your best buddy! Some smart vibrators, especially the ones from Lovense, have live-streaming capabilities. You can connect the toy to your PC or laptop and allow viewers to control the toy by giving you coins and other livestream gifts.
9

Connection to Interactive Porn & Sex Games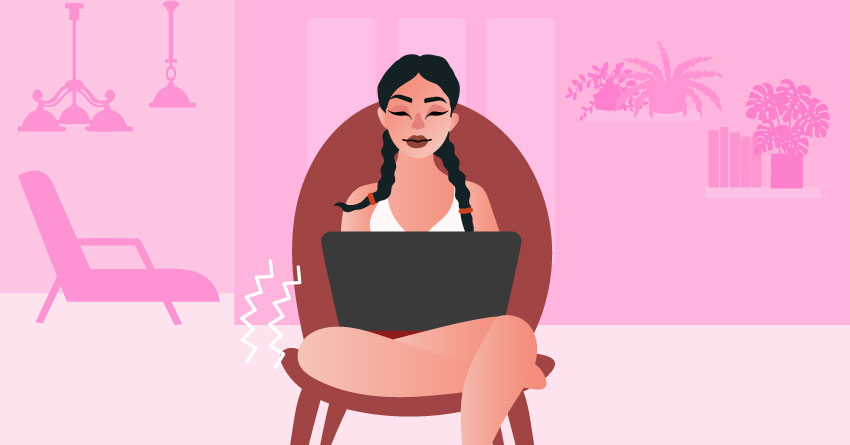 Take your porn watching to the next level with a smart vibrator! Some units can sync in certain interactive erotic videos and online sex games, letting you step into the scene and make it your own. For a more immersive experience, we also recommend using a VR headset!
Benefits of Using Smart Vibrators
Smart vibrators are hella innovative, but you might find it more expensive than regular vibrators. However, these devices have great features and benefits that make up for the markup, such as the following:
1

Great for hands-free fun!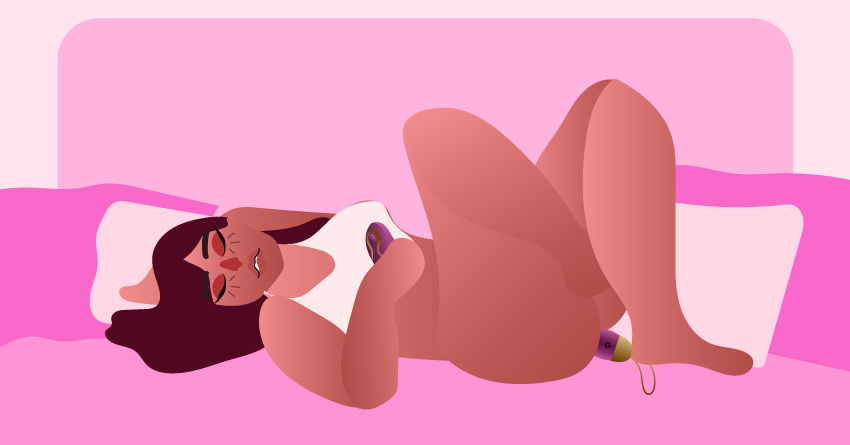 Smart vibrators are usually controlled by remote control or through a mobile app, making them a convenient toy for those who love hands-free fun. Just press the power button on the toy, insert the toy inside your vagina or bumhole, then open up the app or remote control to navigate its modes. You can go all around and about with them all you like!
2

Perfect for long-distance couples.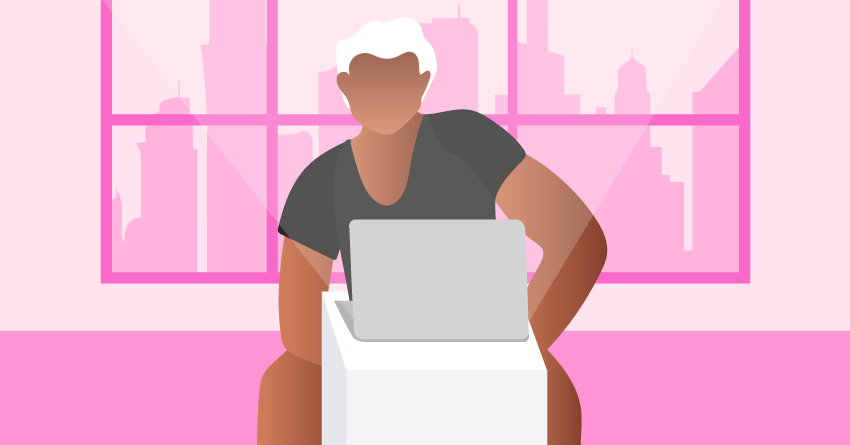 Couples that are far away from each other usually resort to good 'ol phone sex and video call sex to still get that "bonding" time. With a smart vibrator, they can level up those kinds of play.
App-controlled vibrators let you control your partner's vibe, whenever, wherever. You can stop the vibrations and adjust its vibration modes. Just imagine, you're on a video call watching your partner, having the times of their lives as you press up and down on the app. You can even cum at the same time with these luscious devices.
Aside from long-distance couples, people from the adult cam industry can highly benefit from the app-controlled features. They can safely interact with their clients through these advanced toys.
3

They're packed with innovative features.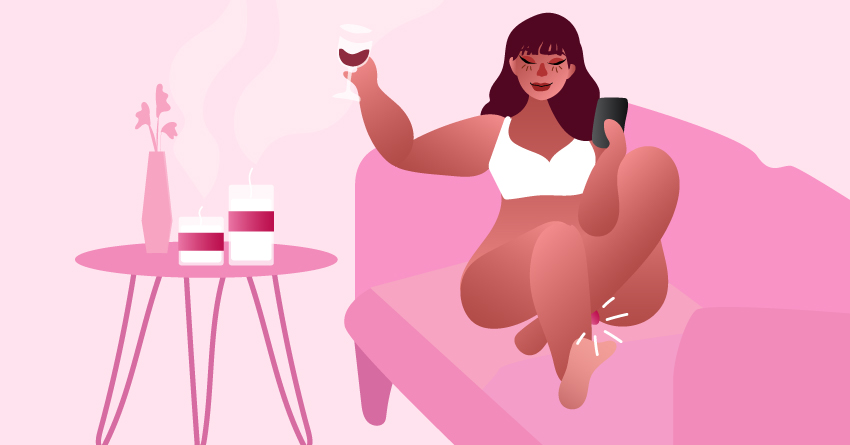 Smart vibrators' costly prices can be explained by the high-tech features that you can't find in the regular vibrators. They're some of the most unique and perfect toys to invest in. Mostly because they incorporate different technologies to give you pleasure.
Some high-tech vibrators now have a porn interaction feature, such as these SVAKOM Neo vibrators. This means that you can connect the vibrator to an interactive video from pornhub or other pornographic sites, then the vibrator will match up the vibrating mode from the video you're watching.
There are also smart vibes that are AI-powered. This means that some vibrators will automatically adjust the speed and vibration mode depending on the tension on your body, temperature, etc.
So don't just think of smart vibrators as toys for long-distance couples. Whether you're single or in a relationship, these high-tech toys will be a great investment.
4

They're durable and versatile.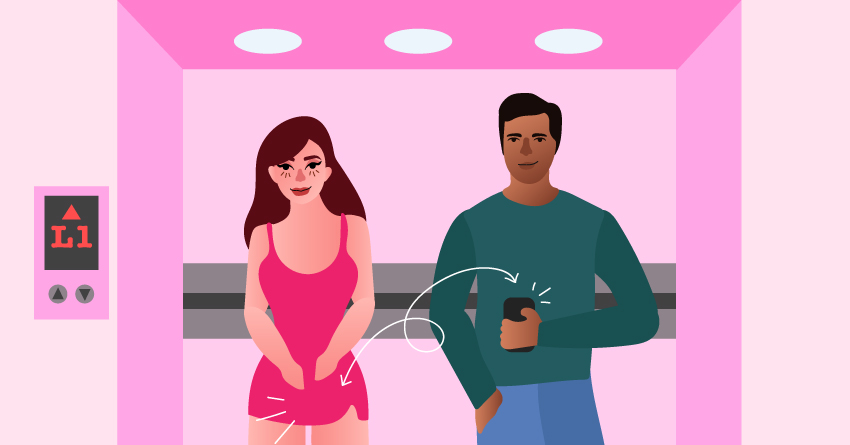 Good quality comes with a price, but that price is worth it since smart vibrators will last you years without any problems. This is why you should invest in at least one of such because even when the other toys break down, you can trust that smart vibrators will last longer than the rest.
Aside from durability, a smart vibrator also offers versatility. With its long-distance and hands-free features, you can incorporate these devices into various sexual activities and kinks.
Want to indulge in public sex? You can use a wearable vibrator outside and let your partner control the vibrations through the app. Into cybersex? Well, you can let your partner watch you online as they navigate the app. Into BDSM? Your partner can tie you up with BDSM restraints, place the vibrator inside your anus or vagina, and then turn on the powerful vibrations until your body shakes with pleasure.
5

They're rechargeable.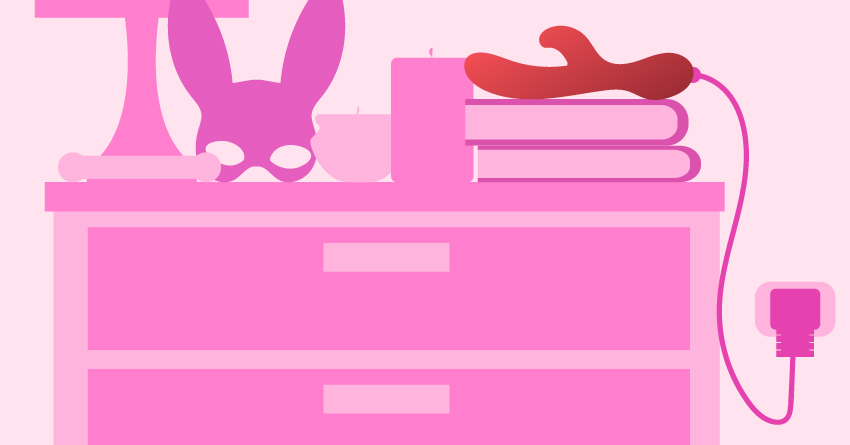 As much as we love battery-powered vibrators, using them can be bothersome at times. Imagine wanting to play your vibe but couldn't because you forget to shop for batteries.
On the other hand, a smart vibrator comes with rechargeable technology. This means you just need to plug in the toy, and you can enjoy it for many hours without having to recharge. They're safe and convenient. You won't have to worry about the toy losing its power midway your orgasm when the batteries suddenly lose power and not having batteries on hand.
Best Smart Vibrators for Beginners
As you've read the benefits of using a smart vibrator, you're probably interested in trying one of these bad boys. With that, here are our top choices for beginners.
1

SVAKOM Ella Neo App-Controlled Bullet Egg
Take your pleasure beyond the bedroom and into the unknown. The SVAKOM Ella Neo App-Controlled Bullet Egg has a simple and sleek design and comes with 11 vibration modes, all can be navigated through an app. This vibrator can also sync with the music and interactive videos in pornhub– so whether you're going solo or duo, you'll surely have a grand time with this vibe.
Now, aside from the smart features, what makes this toy unique from the other beginner smart vibrators on the list is that you can still manually control the toy from its single power button. So let's say you're not in the mood to use the app or your phone is low battery, you can still play this vibe.
2

SVAKOM Phoenix Neo App-Controlled Wearable Vibrator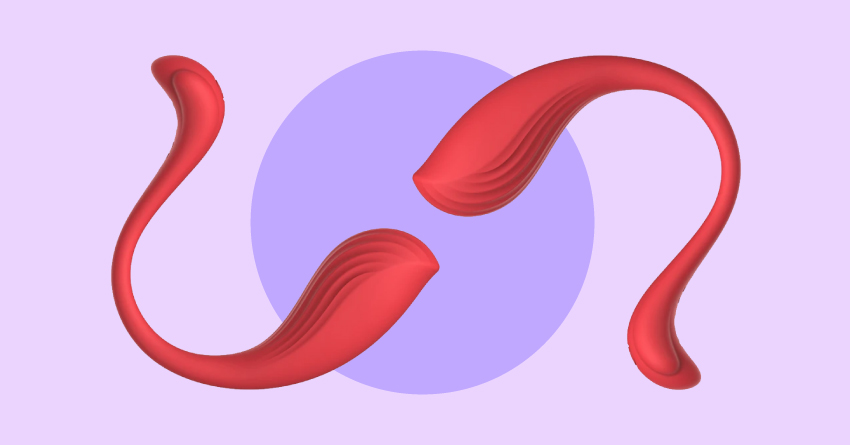 Get your juices flowing with this sophisticated vibe. The SVAKOM Phoenix Neo App-Controlled Wearable Smart Vibrator has a stunning and ergonomic design. It's not egg-shaped nor bullet-shaped like the typical smart vibrators. The SVAKOM Phoenix Neo is designed to make you comfortable to wear it, should you decide to keep the wearable vibrator for a few hours.
Along with the exquisite design, this vibrator also has 11 vibration modes, whisper-quiet vibrations, and can be controlled through an app. It also syncs with music and interactive videos from porn sites.
3

SVAKOM Vick Neo App-Controlled Prostate Massager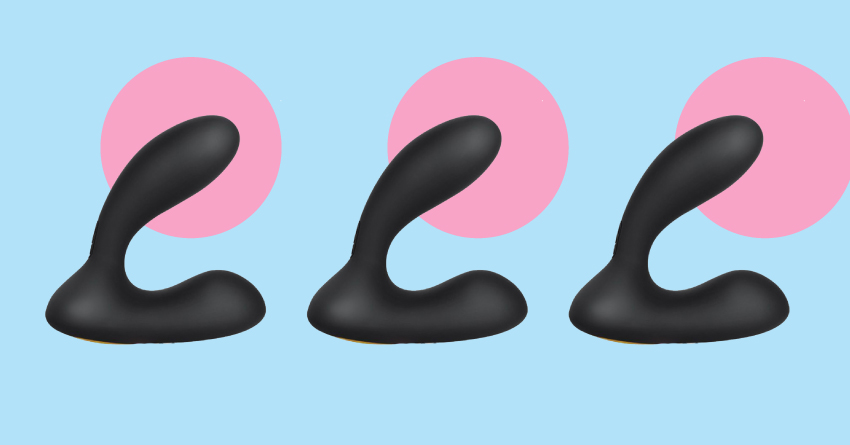 Most smart vibrators are made for the vagina but don't worry for our male readers, we got something for you as well. The SVAKOM Vick Neo App-Controlled Prostate Massager is designed to stimulate the prostate. It has an adjustable head to help you reach that sweet spot.
Aside from that, this smart vibrator offers 35 different ways to give those orgasmic sensations– 7 vibration modes with 5 intensity levels per each mode. Same with the other SVAKOM Neo vibrators on the list, you can connect this vibe through an app. It also syncs with music and interactive videos from porn sites.
4

Lovense Lush Gen 3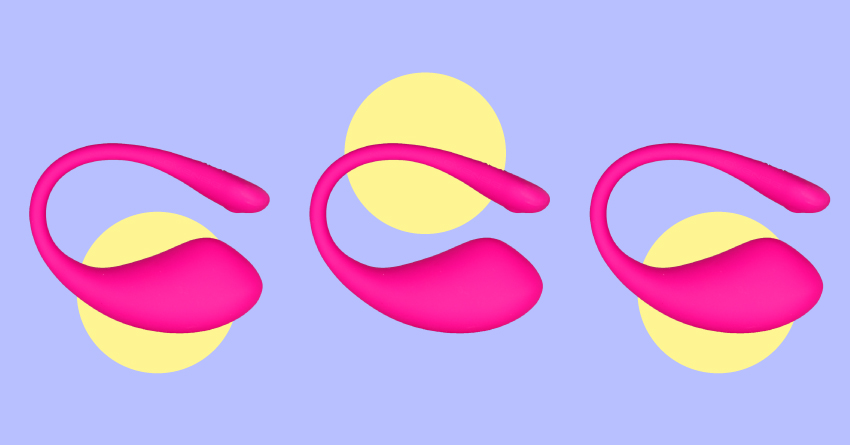 Want to take your sexplorations to the next level? You can surely count on the Lovense Lush Gen 3 App-Controlled Vibrator. It's perfect for those looking for a high-tech vibe their solo plays, an interactive vibe for their camming service, or an app-controlled sex toy for public fun.
The Lovense Lush Gen 3 features powerful vibrations, wearable design, app-control capabilities, long-distance control, and music sync mode. It's also designed with a fixed tail/handle to keep your vibe in place. Not only that, but it also comes with long battery life— you can play this vibe for up to five hours!
5

Satisfyer Heated Thrill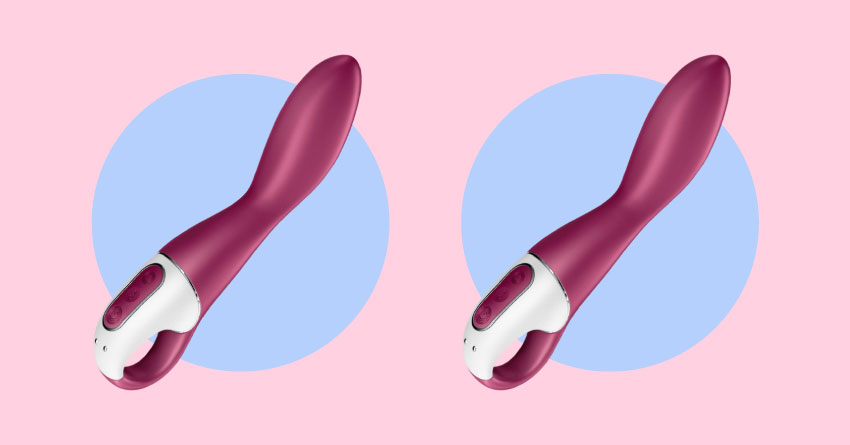 If you love g-spot play, this one may win you over! The Satisfyer Heated Thrill has multiple features that'll bring pleasure to the bedroom. You can customize vibrations, sync them to music, sync it to ambient sound, and let your partner control the vibrations wherever they are. It also has a heating function that warms the shaft to 40° C!
Beginner Tips When Buying & Using Smart Vibrators
Interested in getting your very first own smart vibrator? Well, before you check out our line of app-controlled smart vibrators, here are the things you should keep in mind when shopping and using a smart vibrator.
1

Consider your preferences and budget when buying the vibe.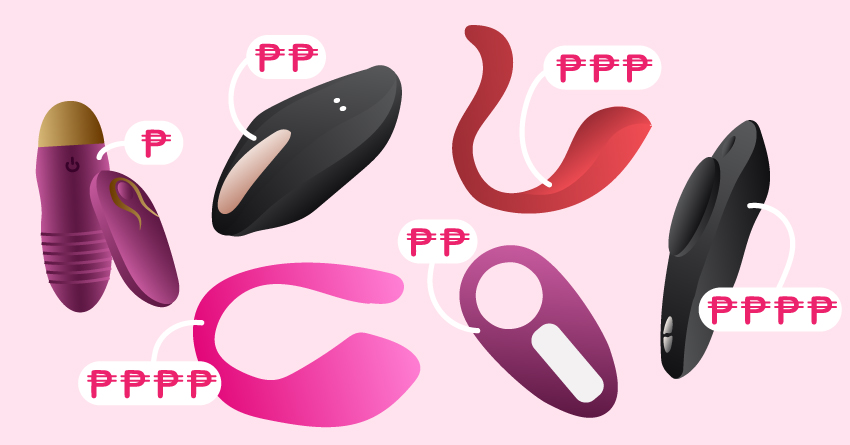 The first thing you need to think of is what type of vibrator you want. Do you want a vibrator that's wearable? For G-spot? For your clitoris? A vibrator that can stimulate both the G-spot and clit? Aside from the functionalities and shapes, also think of your preferred size. Do you want something compact and small or something that can completely fill you in?
Once you've listed out your preferred features, you must then set a budget. However keep in mind that the cheaper the smart vibrator, the more it's limited in size and features. So let's say you want a smart heavy-duty rabbit vibrator, expect to be more expensive than the smaller variants.
2

Stick to vibrators with body-safe material.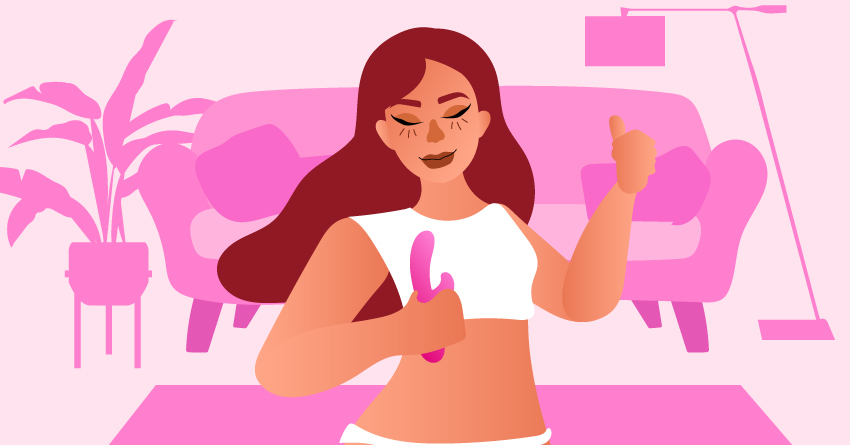 Always stick with smart vibrators with body-safe material. Now, if you're buying a smart vibrator from high-end brands such as SVAKOM, you don't have to worry that much as most of their products are made from eco-friendly silicone.
However, if you're going to get an unbranded vibe, make sure that they're made from body-safe and porous materials. Steer away from vibrators that are made with jelly rubber and other materials that contain phthalates. By being mindful of the material of your sex toy, you'll protect yourself from infections and irritations.
3

Go to trusted sex toy shops when getting your smart vibrator.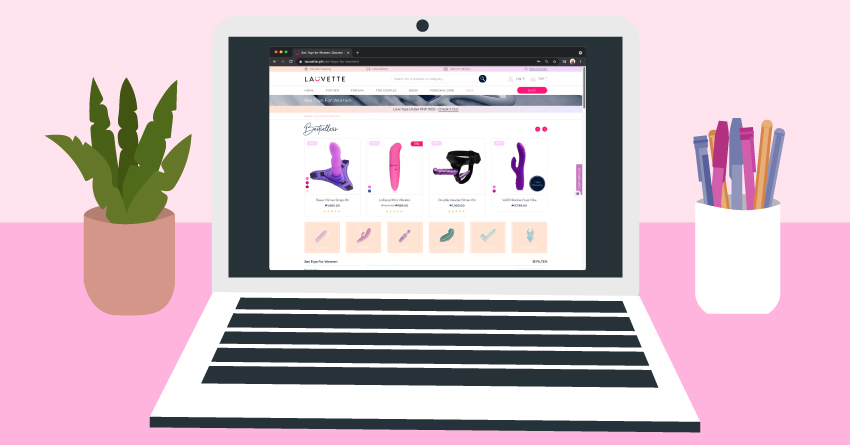 As we mentioned above, a smart vibrator tends to be on the more expensive side. So to make sure that you're getting your money's worth, go for trusted sex toy shops such as Lauvette. Our incredible line of smart vibrators came from high-end manufacturers and we offer one-year warranties to our premium vibrators.
4

Stock up on water-based lubricants!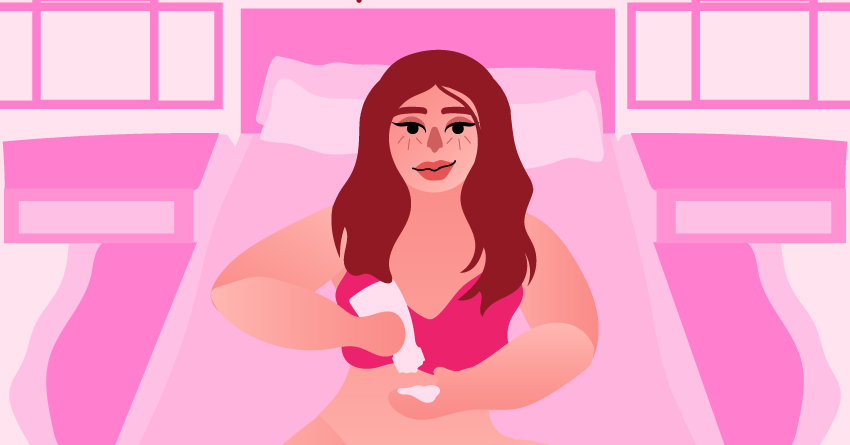 Aside from investing in smart vibrators, we suggest getting yourself a water-based lubricant, if you haven't done that yet. Now, even though the vagina has self-lubrication capabilities, using sexual lubricants can make penetration a lot easier. It can also offer new sensations when playing your vibe.
5

Learn and ins and outs of your smart vibrator.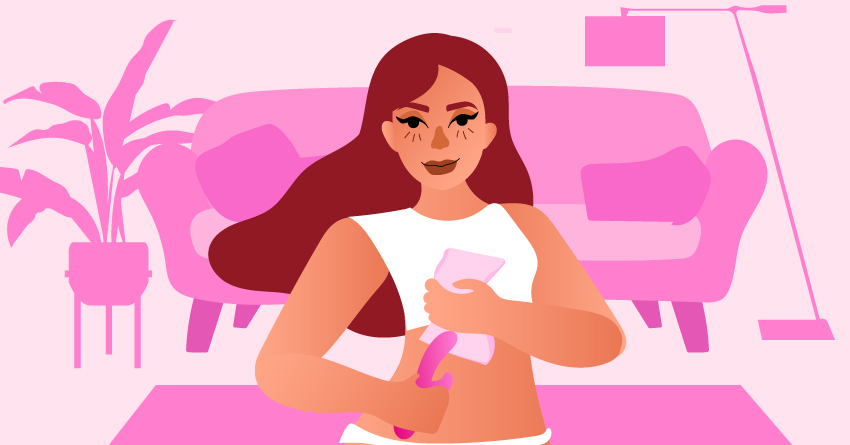 Once you've got the device out of the packaging, don't just yeet the box away and start playing. Read the instructions, sweetie. All of the crucial info is in the manual. By doing this, you'll make the most out of your smart vibrator and ensure that you're maintaining it properly.
Takeaway
The once bulky equipment meant to "cure women's hysteria" has now become smaller and more high-tech. With so many smart vibes in the sex toy market, shopping for that "the vibe" can be overwhelming.
However, no matter what you choose, at the end of the day, it all depends on you. Smart vibrators are the most advanced vibrators of the current century. There are so many kinds available and they can cater to any desire and preference.
If you have the budget, using a high-end smart vibrator is the way to go as it can offer features that ordinary vibrators can't do for you. They can be controlled remotely, and be in-sync with your favorite erotica. You can experience different sensations with the different kinds of vibrators available in the market today, and you're assured that they will last long. Think smart with smart vibrators!