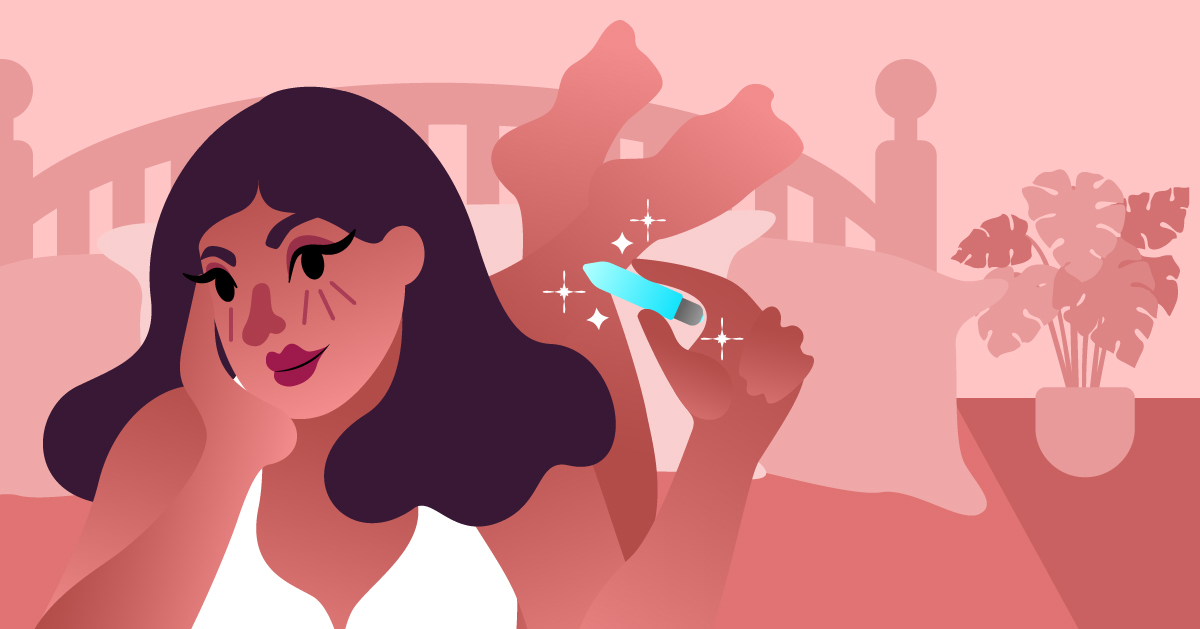 Wondering on how to use a mini vibrator? We got you covered on that, sweetie. For today's feature, we will be discussing how should beginners use a mini vibe, and why it's a must-have in your adult toy collection.
One of the common misconceptions about vibrators is that you need bigger variants to experience powerful vibrations. However, that's necessarily not the case as smaller variants can also bring intense vibes.
Just because it's small doesn't mean it can't give you the right vibrations. A mini vibrator is a great sex toy sidekick. Don't think of it as just a miniature version of vibrators (although they really are.) To their own credit, they have perks and benefits that no other vibrator can give you. They're light, small, portable, and perfect for providing you with good vibes on-the-go.
What is a Mini Vibrator?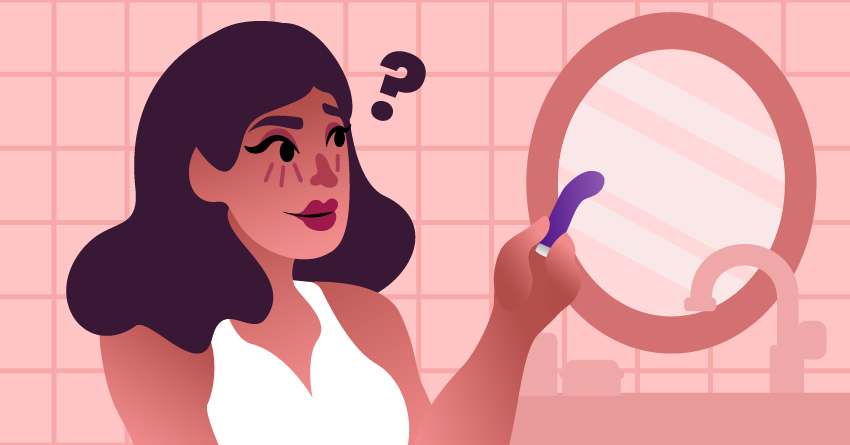 A mini vibrator, as what its name suggests, is a miniature version of your good 'ol classic vibrator. It's the same height as bullet vibrators, so it's small, but it's wider and rounder. Compared to bullets, they're better at delivering vibes to the entire vaginal opening and not just to the clit.  They also tend to have bigger motors and as a result, can provide stronger vibrations than their bullet counterparts.
This adult toy is usually rechargeable, making it hella convenient for you. But don't worry if you got a battery-operated one, as it doesn't require as much batteries as much as a regular vibrator. They also usually come in cute colors and shapes, making it every woman's favorite type of vibe.
Why You Should Get a Mini Vibrator
Whether you're a beginner or a pro, a mini vibrator is a must-have in your sex toy stash. Here are some of the benefits of using a small vibrator, helping you decide if this sex toy is yay or a nay.
1

It features a discreet design.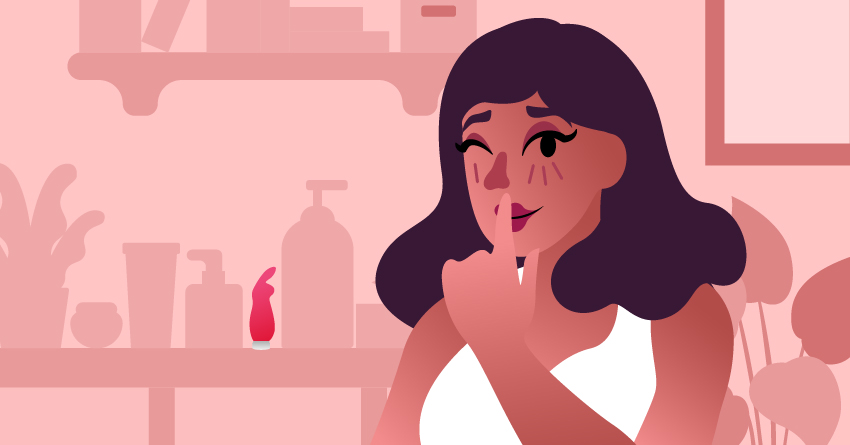 When it comes to sex toys, size does matter, and that doesn't always mean the bigger, the better. Of course, large vibrators tend to have more powerful vibrations, but they're not portable, and they're not discreet. Most of the time, you can only use them at home, and you have to hide them carefully, or else, your dirty little secret is out. But if you're someone who likes to travel and have some pleasure on the side, mini vibrators are a must-have to your collection.
2

It's designed with whisper-like vibrations.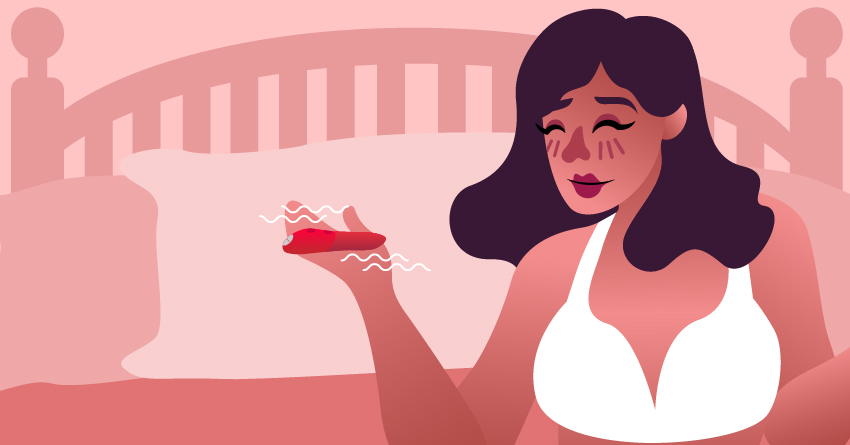 Since they're smaller, mini vibrators also tend to be much quieter than your usual vibrators. Small vibrators are designed with smaller (yet powerful) motors. This is definitely a plus for you if you don't want to deal with the loud whirring or buzzing of sex toys. No need to get anxious anymore, as you can use mini vibrators in peace.
3

It can stimulate every inch of your body!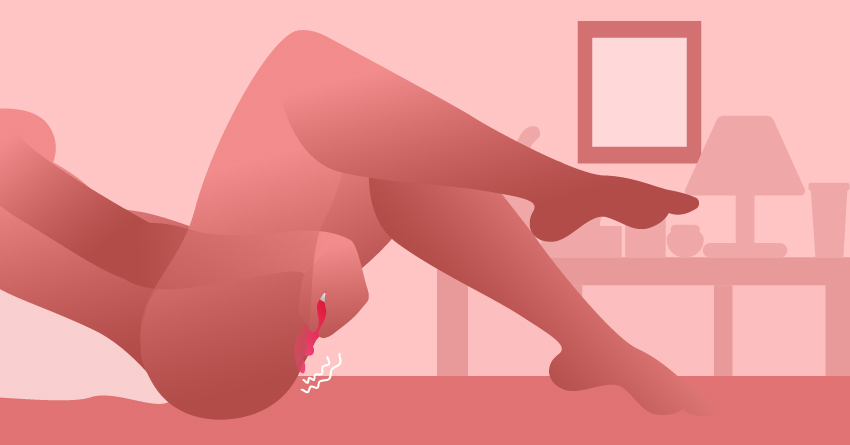 One of the benefits of using a mini vibrator is its precise stimulation. Unlike the bigger vibrators, you can glide your mini vibe in specific spots in your body. Whether you want to stimulate your nipples, clitoris, or G-Spot, you can surely pleasure those areas with a mini vibrator. Because of its small and ergonomic design, mini vibrators makes it easy to press the toy in those specific areas.
4

Great for beginners!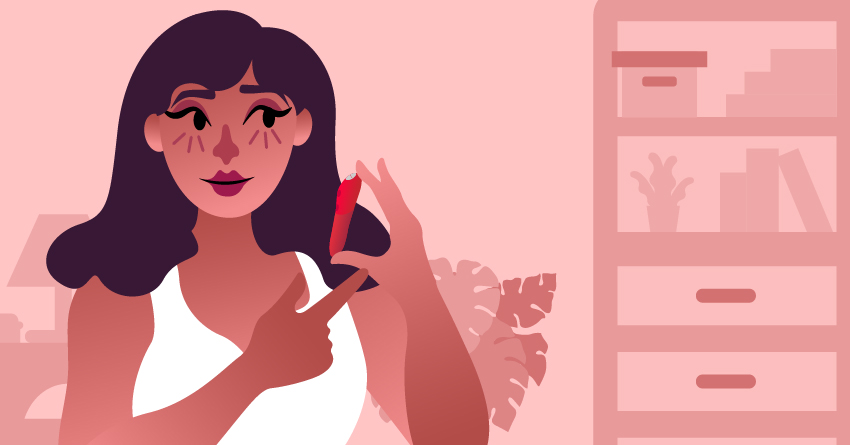 You may also find that placing larger vibrators directly on your clit causes sensations that are just a bit too intense for you to enjoy, and that's normal. You're not weird or doing it wrong. That's okay. But if you don't want to experience things like that, mini vibes can work best for you as they deliver just the right amount of vibrations. Not too strong nor too weak. It's just right.
It will all come down to personal preference, though. But if you're a beginner and this is your first time trying out sex toys, you might wanna opt for something that's just right in the middle like mini vibrators and work your way from there.
5

It can work well with external or internal play.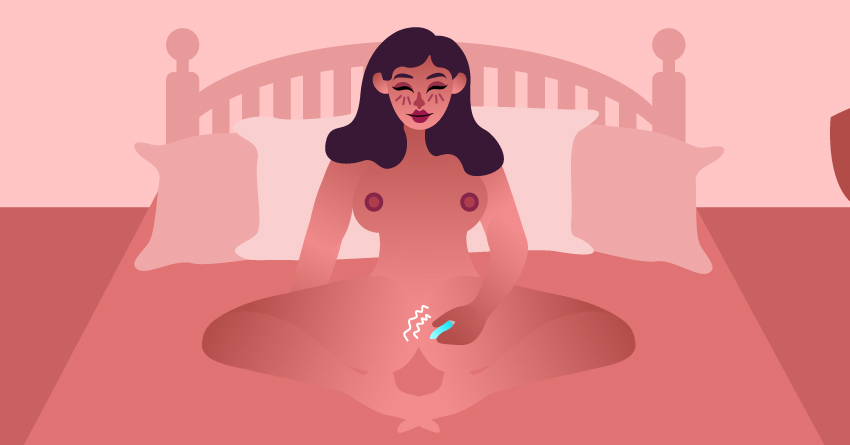 Mini vibes are mostly used for external play, but they can also be used for some "inside jobs" for variety. You can insert mini vibrators into your vagina to experience different sensations– as long as you're aware of how to use a mini vibrator, go and experiment with it!
Since mini vibes are small, it shouldn't be a problem inserting it. Then again, since it's small, it won't go as deep as the larger toys. You can also use mini vibes for some anal play if you've been curious about trying it out. Just remember that this kind of toy isn't specifically designed for that type of play. It doesn't have a flared base and tapered body as a butt plug would do, so you have to be careful.
6

It comes in various features!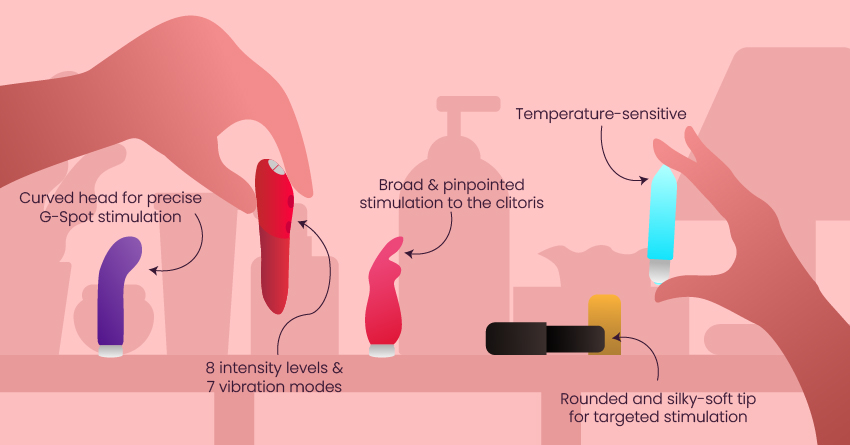 When it comes to choosing mini vibes, there are a lot to choose from, several permutations of every possible feature you can imagine. Different kinds of speed, modes, and patterns of vibrations are available. Then there's the material the vibe is made from, battery-operated or rechargeable, plain or textured —the world is your oyster! You're free to choose which one will suit your desires perfectly.
How to Use a Mini Vibrator
Now that you've learned about the benefits of a mini vibrator, we can sense your excitement to purchase one for yourself. Good for ya, sis! You'll surely have a grand time using this adult toy. To help you get started, here's a simple guide on how to use a mini vibrator effectively.
1

When using a mini vibrator, don't forget lube!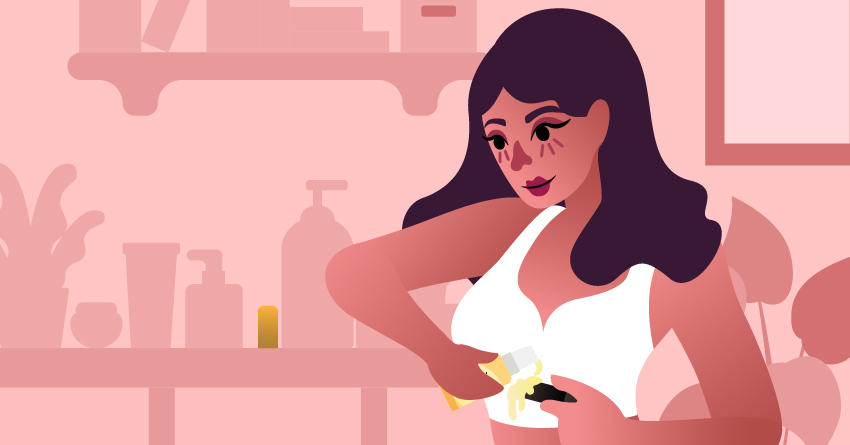 Yes, they're small, but lube and proper arousal are still important no matter what kind of sexual activity you're doing or toy you're using. When it comes to clits and mini vibes, a little lube goes a long way.  A mini vibe is lightweight, so it moves back and forth very fast on your skin by using lube. It also provides that sloppy-sensation that you feel when getting eaten out, so if cunnilingus is your thing, dab some lube for extra fun.
2

Explore other parts of the body.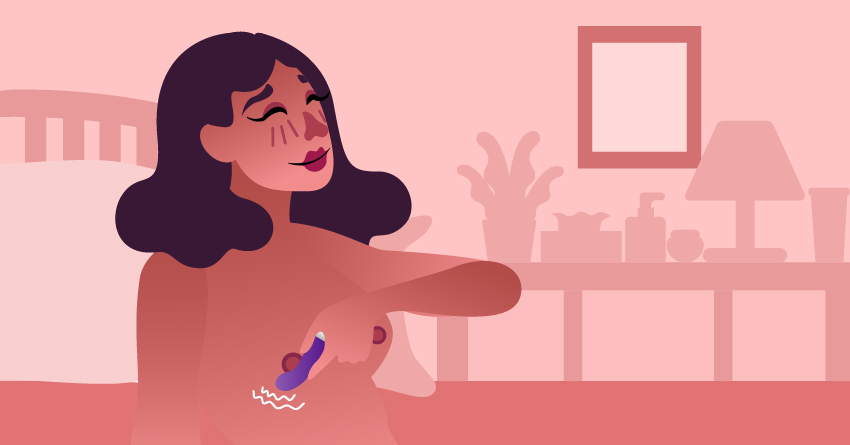 Don't just use a mini vibrator on your clit and vagina. Explore the rest of the body. Use a lower setting and let your mini vibrator roam freely.  Try brushing it against your inner thighs, nipples, and the arch just above the butt. Feel sensual and heighten the pleasure you receive. By running your mini vibrator on your erogenous zones, your body gets all warmed up for what's about to come. 
3

Use it horizontally.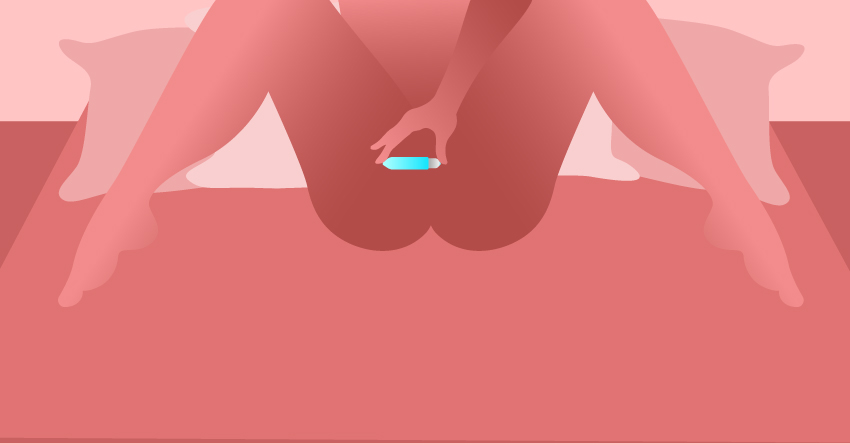 You don't always have to use the tip of the mini vibrator. You can also press it against your genitals horizontally to receive a different kind of sensation. This works best if you prefer to stimulate a broader area, or if you have a sensitive clit.
4

Extend the good vibes to penises!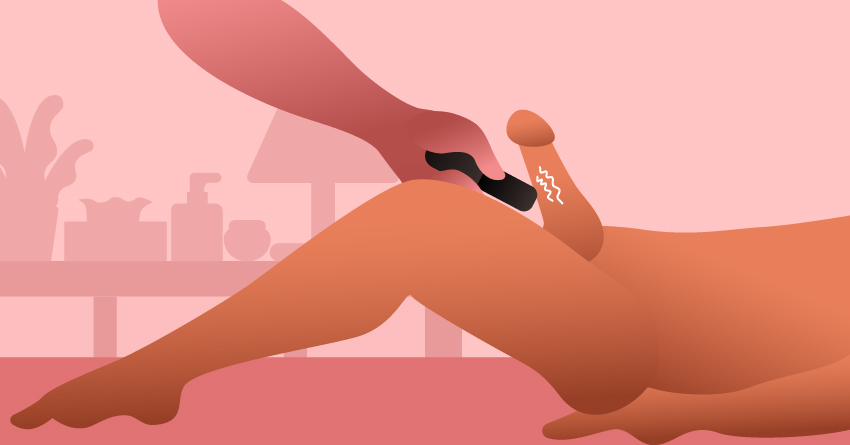 The good vibes of mini vibes don't just work on clits and vaginas. They also feel great on penises!  You can mix the vibes in with a blowjob or handjob and then use it for extra stimulation on the balls and groin. But if you prefer having a hands-free couple play, we suggest trying out couple vibrators and cock rings, as they are designed specifically for coupled sex.
5

Use it for public sex.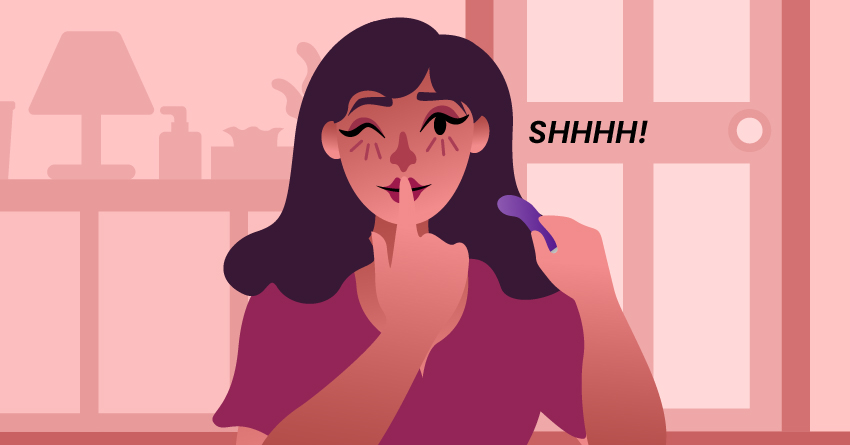 Since mini vibrators are small, they're good for orgasms-on-the-go. You can sneak it in at parks, movies, and even restaurants! No one has to know. Whether you're single or with a partner, play around with it in public. Bonus tip: Find a mini vibrator that has a remote-control feature. Wear the mini vibrator during a date and give the remote control to your partner. Let your boo take the reins and give you unexpected sensations throughout the date.
6

Use it during coupled sex for a quicker climax.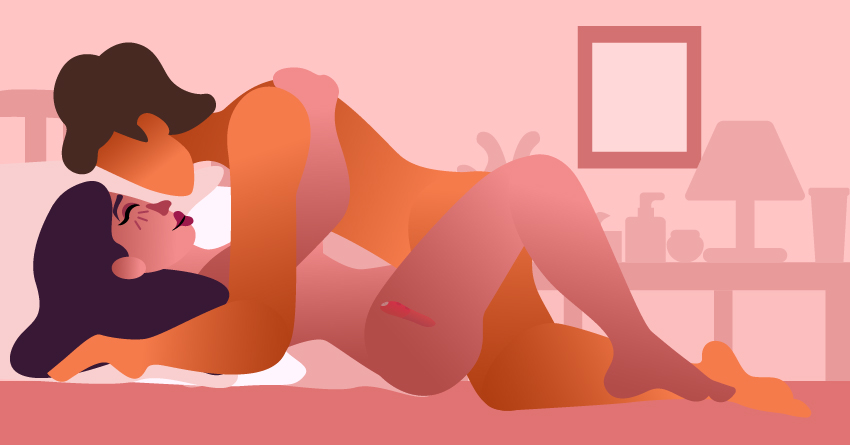 Majority of women need some form of clitoral stimulation to orgasm, so with enough practice and right communication, you can use mini vibes to your advantage to make yourself cum faster during the deed. It's tiny enough to hold against your clitoris during most positions or slip in between you and your partner. By doing this, you'll be able to orgasm a lot faster, taking less pressure from your man to hold his orgasm.
Get the Right Vibes
It will always depend on what you prefer, but if you're a beginner in sex toys, mini vibrators are worth considering. They're small and deliver just the right amount of vibrations! You don't have to worry about getting uncomfortable or numb with too much intensity.
With mini vibrators, you're assured that you're getting good vibrations that are perfect just for you. We recommend adding one to your collection to see for yourself. We hope you've learned a lot on how to use a mini vibrator on this guide. Enjoy!