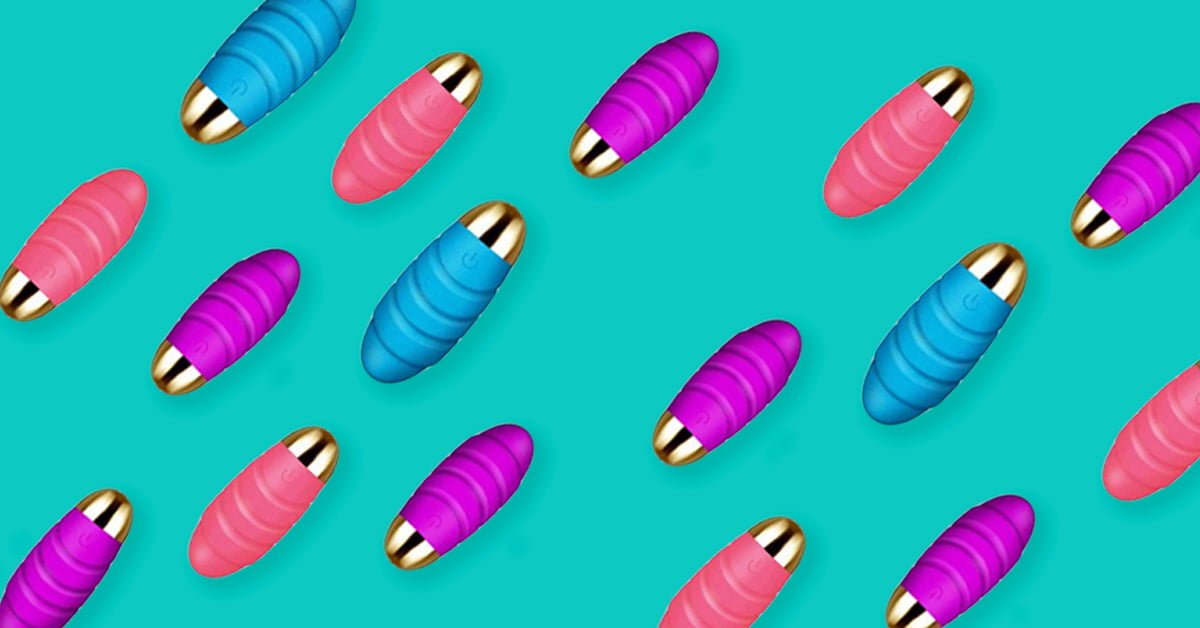 How to Use an Egg Vibrator and Enjoy Hands-Free Fun
If you're new to the sex toy scene, you may be thinking that the bigger it is, the better. But that isn't always the case. Sometimes, great things come from small packages, and that's where egg vibrators are highly recommended.
In case you've never heard of them before, egg vibrators are one of the more popular options right now. They also provide considerable benefits than regular-sized vibrators. If you're a beginner will help you step by step until you decide whether egg vibrators suit you.
But First, What is an Egg Vibrator?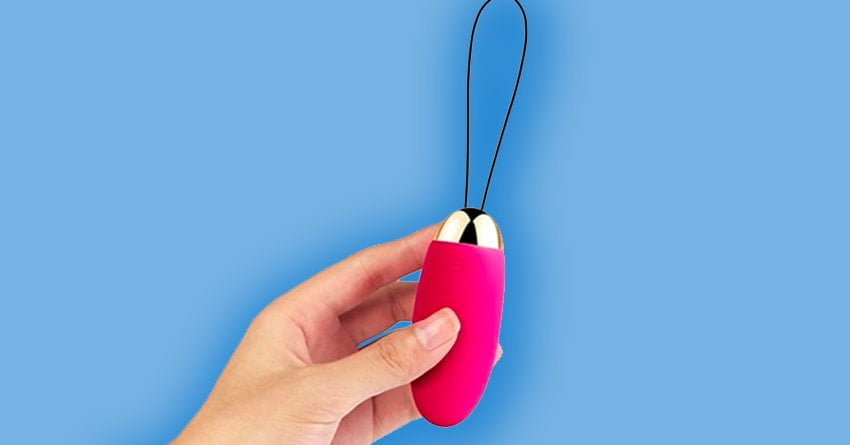 Similar to a bullet vibrator, an egg vibrator or "love egg" is a small and discreet love toy. The difference lies in shape. While bullets are narrow and short and shaped obviously like a bullet, the egg vibrator is more round. They're often considered to have a "teardrop" shape. They come in two different types: wired or wireless. Either way, they're both satisfying, and each has its own benefits. It will just depend on your personal preference.
The egg vibrator is small in size. It's easy to carry, and you can even just pop it inside your panties, and you're good to go. You can also direct its vibrations where you want. Its small size doesn't affect its power. It's small and incredible. There are many egg vibrators out there that match the strength of the larger toys. So, don't be quick to dismiss this bad boy because if its size. They can also provide many helpful features, such as being waterproof.
Men can use it too
Aside from this, it is not only females who can enjoy using egg vibrators. Men can also have fun with this love toy as they can provide direct stimulation to the testicles or penis. With it being friendly to both beginner males and females, it's a great toy to introduce into couple play. It'll surely increase the passion and sexy playtime of the couple.
Note: If you're planning to use it for anal play, please ensure that you get an egg vibrator with a wire. This will ensure easier extraction to make sure you avoid unwanted (and embarrassing) trips to the emergency room. Or you can place it at the base of a butt plug. Either way, the important thing is that you have a way to pull it out once you've had your fun.
Benefits of Using an Egg Vibrator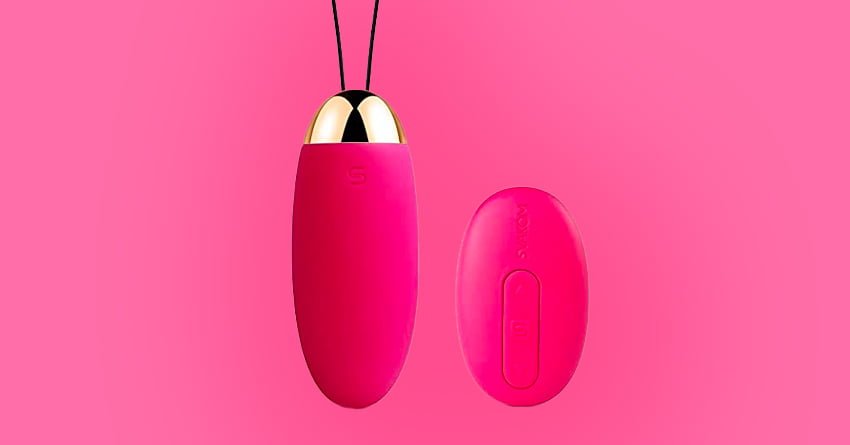 In case you're still unsure whether egg vibrators are worth the hype, here are some benefits to consider:
1

Discreet

You don't have to be worried about anybody finding out your dirty little secret. An egg vibrator is discreet in all aspects: size, shape, and even sound!
2

Size

It's just small, so you don't have to worry about storing it because it can fit easily anywhere.
3

Shape

It doesn't look like a sex toy. It just looks like an…egg?
4

Quiet

If you're one of those people who doesn't like loud whizzing and buzzing sound of other vibrators, you'll like egg vibes. This kind of vibrator is among the quietest type of toys in the market.
5

Versatile

They can be used for several things, from vaginal or anal play to stimulating the clitoris, labia, or on men the testicles or penis. It's also a great toy for couples.
How to Use an Egg Vibrator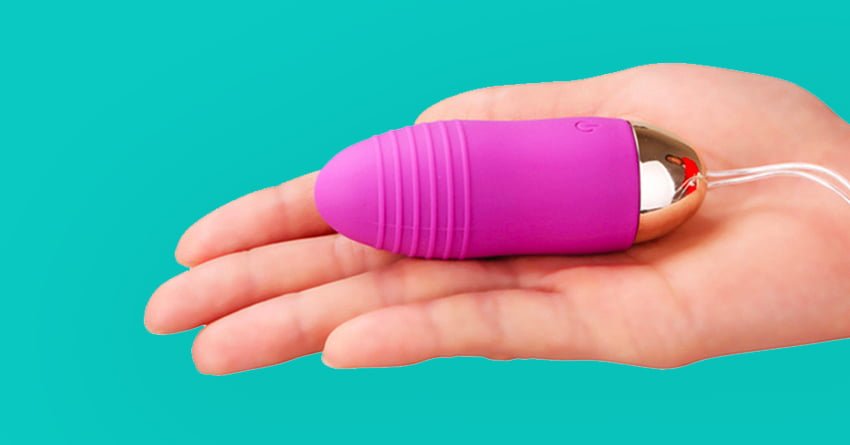 The egg vibrator is not one of the usual types of vibrators, which will be your first choice. It's small, and at first glance, it doesn't have anything special to it. But let us tell you. They do deserve considerable attention. They're some of the most discreet available, and their vibration is usually quiet, yet powerful. Plus, they make great travel companions when you're going somewhere else, and you want to bring a toy with you. They can be the best buddies you'll ever have. But how do you use an egg vibrator?
1

Choose your preferred egg vibrator type

There are two basic types of egg vibrators or love eggs: wired or wireless. Wireless love eggs tend to be more expensive, but it can give you hands-free fun. You can also check whether you prefer waterproof love eggs for some shower play.  But whether you like it wired or wireless, waterproof or not, it will all depend on you and your needs.
2

Wash it before using

Whether it's new or it's been stored at the back of your closet, always use your love egg before using it. It's basic hygiene. Most especially if you're going to insert it inside your body, make sure it's clean before doing any hanky-panky with it.
3

Lube is still important

Even if you think it's just small, it's still important that you are properly lubricated. Arouse yourself before using your egg vibe, or you can always use the trusty scented lubes.
4

Figure out what you want to use it for

The egg vibrator is a versatile toy. You can use it for many things.
For clitoral stimulation
Because of its shape and size, it provides direct vibrations to where you put it. For clitoral stimulation, simply put it on top of your clit and turn it on. Experiment with varying levels of vibrations to prevent numbness.
Combine it with other sex toys
Another common and preferred technique is to use egg vibrators with other sex toys. You can hold the egg to a bottom of a butt plug, and it can instantly turn your plug into a vibrating one. You can also try placing it inside the harness of a strap-on dildo. The wearer will feel stimulation as they try the strap-on.
If you don't have access to any other sex toys, an egg vibrator can work perfectly fine on its own as well.
Use the egg vibrator for couple play
Experiment with the different erogenous zones of the body during intercourse and see what you like. But due to its small size, almost any sex position will work perfectly with this toy. If it has a cord, then you can insert it during sex.  Then, you can do other things while it's vibrating inside you. You can explore oral sex or use it when your partner is resting from thrusting. Or if you're comfortable with putting it inside your ass, you'll be able to experience a " vibrating double penetration." You'll love the combined sensation of internal vibration as well as penile penetration. Your partner will love it, too, as he'll be able to feel the buzzing through the walls of your vagina.
5

Clean it after use

You cleaned it before you used it. You can do it again. Because of the size of this toy, love eggs or egg vibrators can be cleaned easily. Just warm water and mild unscented soap will do the trick. Just be careful and make sure that your toy is waterproof before submerging it fully in water. Otherwise, you'll have to say bye-bye to your beloved toy. Be careful!
These are eggs-actly what I want!
Egg Vibrators can be as simple as you want them to be. They're small and pretty straightforward. Even if you use them on their own, you'll still enjoy this tiny but powerful love toy. Just pop it inside and enjoy the ride.