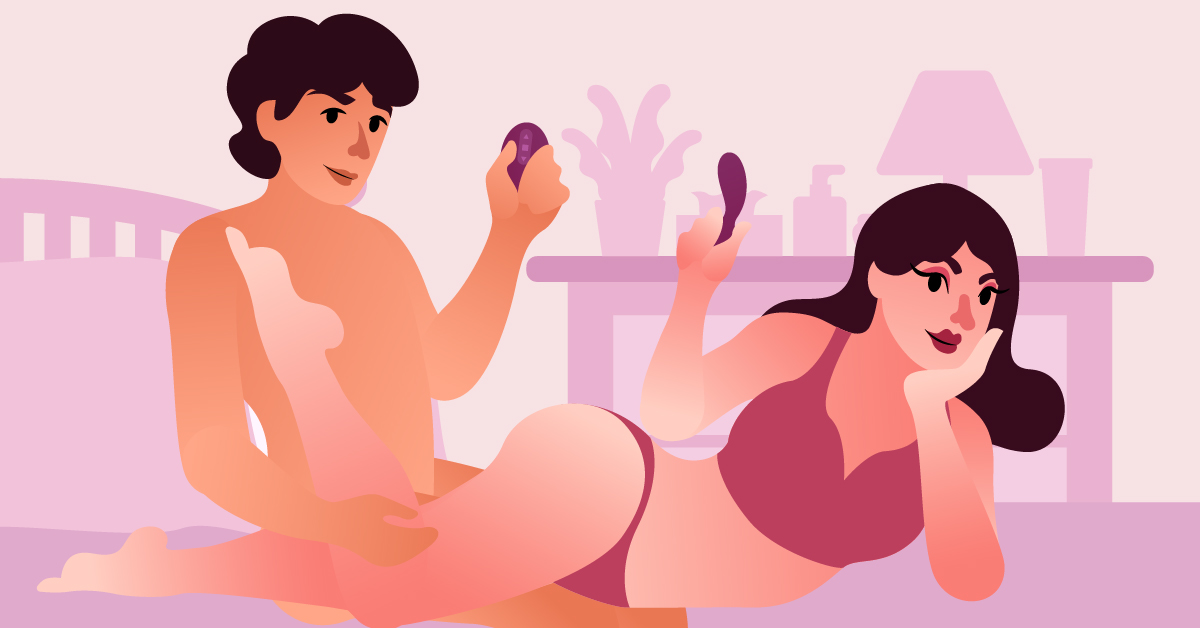 So you've finally got an anal vibrator, but you're not sure how to fully use it, then you've come to the right place! In today's topic, we'll discuss how to use anal vibrators, their different types, and tips on how to get great intimate plays with them. There will also be an FAQ at the end, so stay tuned for that. Let's start!
What is an Anal Vibrator?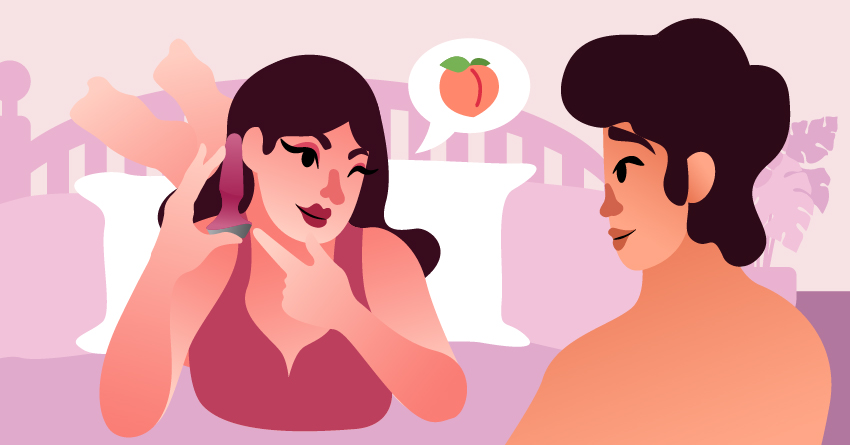 An anal vibrator is similar to an anal plug but what makes it special is that it vibrates. Any vibrator used for backdoor play is called an anal vibrator. It is usually three to six inches long and comes with a flared base, and sometimes has a long handle for smooth insertion and removal. Anal vibrators can provide enhanced orgasms and sensations that you won't experience from another type of anal toy.
They are also highly versatile. You can enjoy this sleek toy regardless of your sexual orientation. The anus has rich nerve endings so, after a few minutes of stimulating the anus with an anal toy, you can easily experience orgasmic bliss throughout your body. In the case of men, their prostate gland is inside their anus, making it their most sensitive erogenous zone, so having a toy like an anal vibrator in that area will certainly be a delight!
Types of Anal Vibrator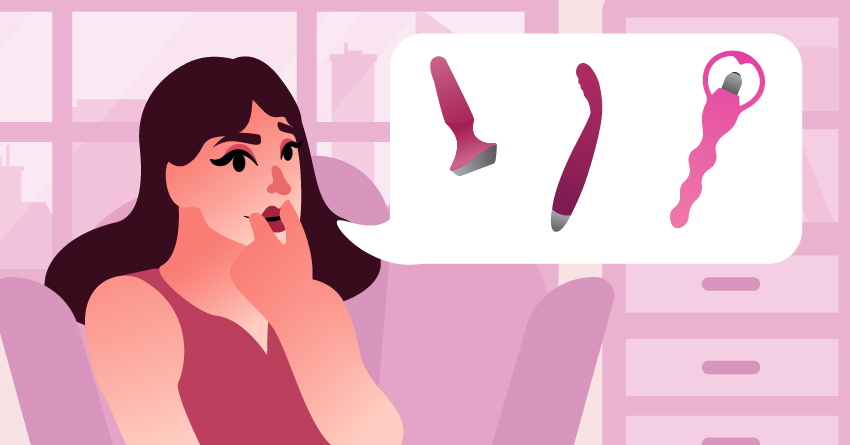 Anal vibrators are thinner and shorter than regular vibrators. They come in different designs, shapes, and sizes, and they come in 3 major types:
Vibrating butt plugs have a design similar to butt plugs with the added vibrating feature. This type of anal vibrator offers a great mix of buzzing sensations and the feeling of fullness.
Anal probes, on the other hand, have thinner tips and have long handles. They're not made to give a feeling of fullness. Rather they're created for pinpointed stimulation. Some probes have flexible tips to get those hard-to-reach regions. For the gentlemen, this toy is great for targeted stimulation to the prostate.
Vibrating anal beads are small balls or beads that have a silicone handle. It's essentially like anal beads but with vibrating sensations. This toy can move in and out of the anus.
How to Use an Anal Vibrator
We want to help you enjoy your anal play and know how to turn yourself on with an anal vibrator. Get the most out of your toy with these easy steps:
1
Prep up your anal vibrator!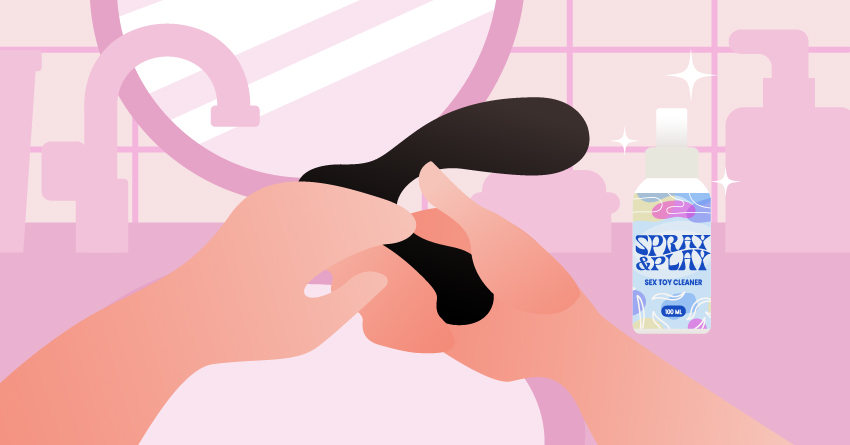 As you get your anal vibrator, we recommend washing it first with mild soap and clean, lukewarm water; make sure to check the toy's manual first for full cleaning and usage instructions. After cleaning the toy, dry it with a towel and air dry for a few minutes. After that, you can charge up the anal vibrator. 
You could use the charging time to do some work or errands or trim your nails to avoid tears and scratches during your plays. While waiting, you could also start prepping your body with sensual audio and visual content.
2
Set a sensual mood.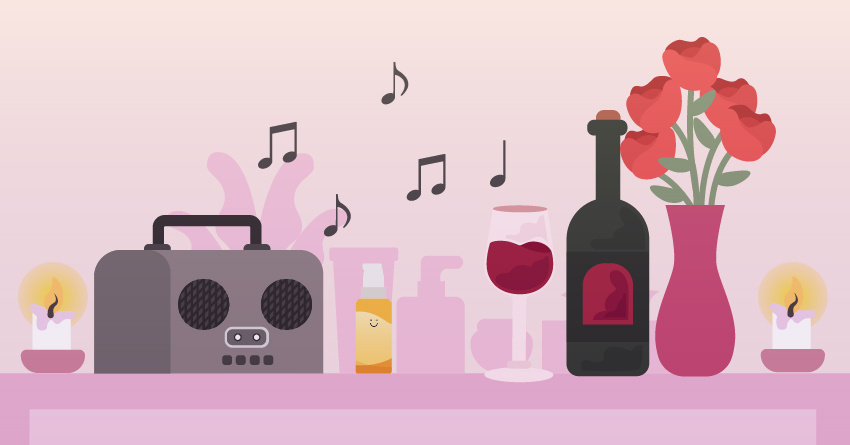 You will enjoy your toy even more in the right mood. Make sure your air conditioning is on enough to keep you cool in the upcoming steamy moment. Dim the lights, play some sensual music, or light a scented candle. Make your space as comfortable as you'd like.
3
Get aroused.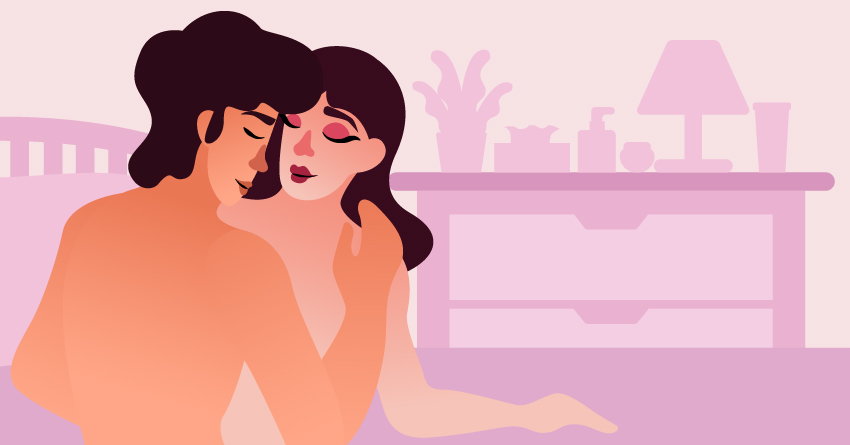 The vibrations may become uncomfortable for you if you're not aroused. Arousal is vital to enjoying self-pleasure. ​​If you're with a partner, you can spend some time attending to each other by giving each other sensual massages in your sensitive areas to amp up the mood. If you're alone, you could start watching porn or listening to sensual audio to start imagining your sensual fantasies. Take slow and deep breaths, rub your waist, rub your nipples and let your hands linger wherever you please.
4
Lube up.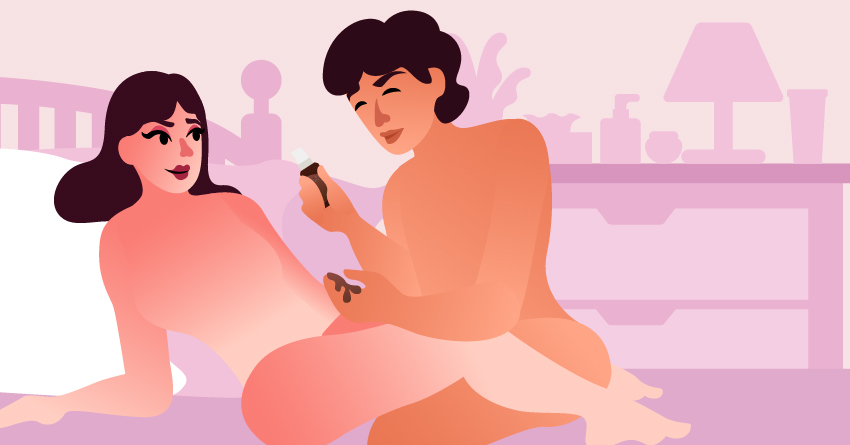 Aside from being aroused, it's also important that you're all lubed up when using an anal vibrator. Remember that, unlike the vagina, the anus doesn't self-lubricate. Using a personal lubricant ensures a smoother and more comfortable insertion of the toy.
As for the type of lubricant that would work best for an anal vibrator, check the material of your toy; if it's made with silicone, go for water-based lubricant. The silicone base can damage your toy's surface. If the vibrating plug is made with other materials or it's indicated that silicone lubes can be used with it, go for the silicone-based lubricant, as they're thicker and more long-lasting.
5
Get in a comfortable position to insert the anal vibrator slowly.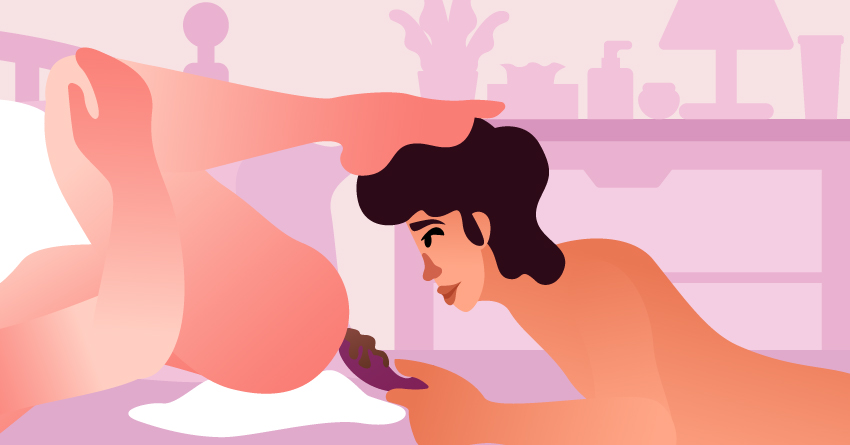 Now that you're lubed up and aroused get in a comfy position and slowly insert the anal vibrator. Some people like reclining when inserting an anal vibrator by putting a pillow behind their backs and pulling the legs back a bit. This way, they can reach the outside of the thigh to access the butt. Some people also like going on all fours ala "doggy style." Some also lay down a towel underneath to help them relax to avoid worrying about getting lube or other bodily fluids on anything. 
Remember that this is anal play, and encountering poop is natural, so there's no need to stress about it. It's key that you take your time with it. Start by only inserting the tip, and then push it in deeper. If you feel any discomfort, we recommend stopping use and then trying a smaller anal vibrator to see if that feels better.
6

Use condoms if necessary.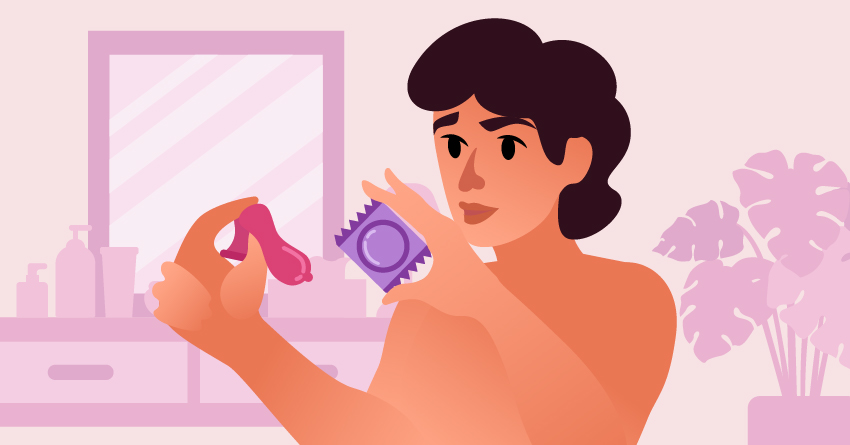 It's necessary to cover toys with a condom if you're sharing them or using them interchangeably between vagina and anus. Using a condom on your toy is key because it will help you prevent spreading bacteria in those sensitive areas that can cause Sexually Transmitted Infections (STIs). Change condoms each time you change partners or alter from vaginal to anal to oral use. We recommend changing condoms after personal use, as bacteria can build up on the toy too, even if you clean it thoroughly. Remember to check the toy's manual to see full cleaning instructions.
7

Explore the different vibration modes and features of the plug.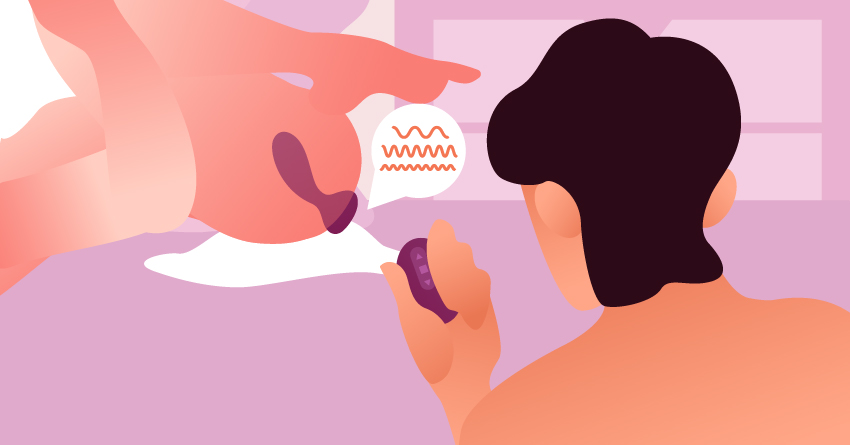 After inserting the anal plug in your bum, turn it on and enjoy the deep vibrations! Make sure to start with the gentlest frequency, then once you've got the hang of it, you can go for stronger vibration modes.
If your anal vibrator has advanced features, such as app control, warming feature, and the like, go ahead and experiment until you figure out the frequency and features that are perfect for your sultry needs.
8
Relax and have fun.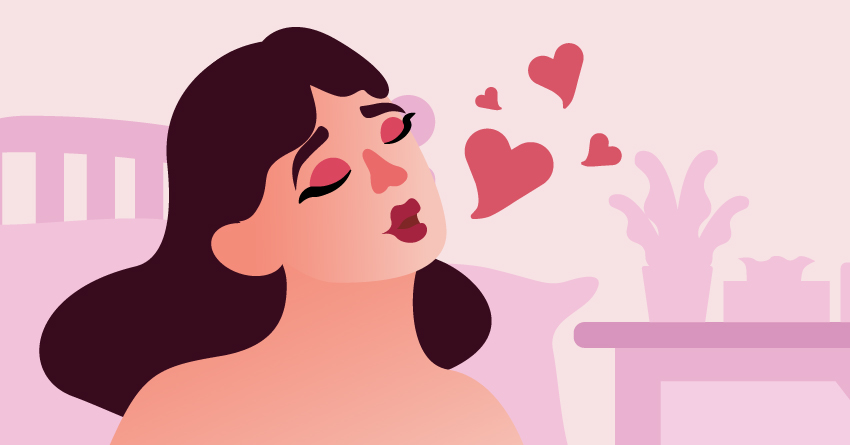 If you feel uncomfortable, you can always take a break and focus on foreplay and getting aroused. Remember that sexual play should be fun. It's also completely fine if you're not getting the play you'd like in your first try using your anal vibrator. The proper build-up is important to reach new heights of pleasure. Take the time to enjoy the new sensations that your toy brings, especially if you're new to this type of play.
9
Do not double-dip.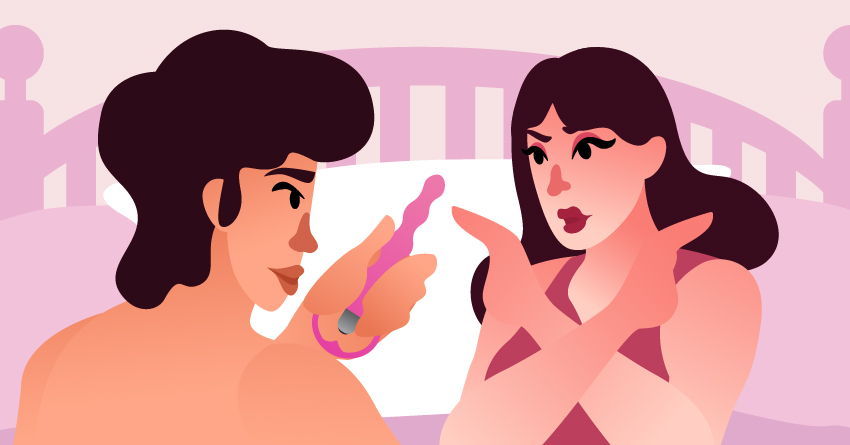 Double-dipping means touching the anus and vagina with the same sex toy without thoroughly cleaning them in between. Avoid double-dipping to prevent infections in those sensitive areas. The vagina and anus are very different ecosystems, and you wouldn't want to spread bacteria between these two places.
10
Practice good toy hygiene.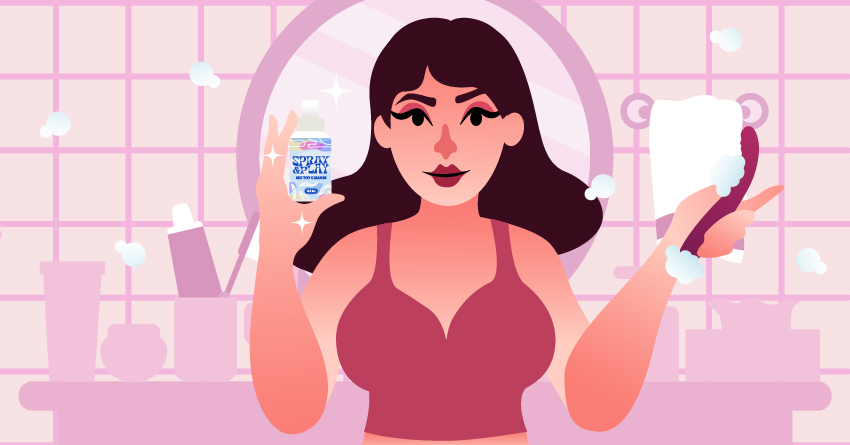 Your anal vibrator is there to help you get satisfying pleasure, so you want your toy squeaky clean before, during, and after using them. Cleaning your sex toy is vital to let it last long and a way for you to avoid infections. As we mentioned earlier, you could use mild soap and water with it or use a toy cleaner for thorough cleansing. Let it wash for 20 seconds, and then rinse. Dry it with a clean towel afterward. Once you've washed and dried the toy, keep it in a silk toy pouch to keep the toy away from dust. 
10 Tips to Get Fun & Intimate Plays with Anal Vibrators
You may now know how to use anal vibrators, but there's still more to explore to enjoy this unique toy. Apply these tips, and you'll be enjoying your anal plays in no time:
1

Don't forget playing with your other erogenous zones.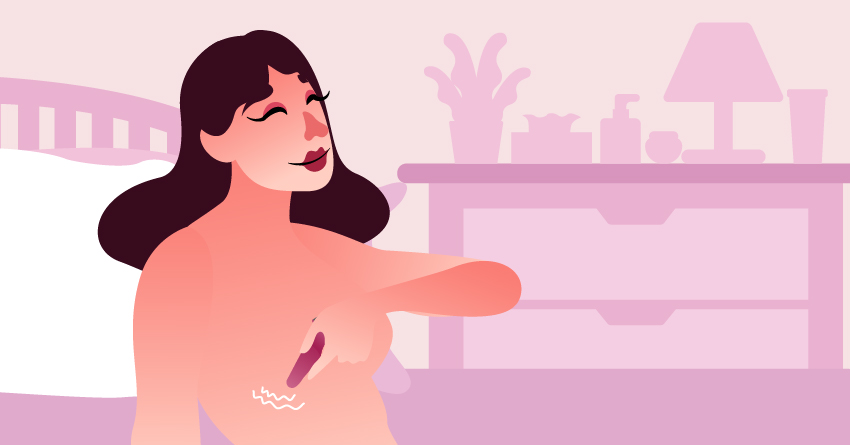 Every part of your body is connected. The more you lavish adjacent parts of your body, the more turned on, and ready your main erogenous zones will be. Erogenous zones are sensitive regions in your body that evoke sensual feelings when stimulated, such as nipples, nape of the neck, inner thighs, and ears.
Anal stimulation can be a great sensation on its own, but you can always spice it up by attending to your erogenous zones. If you're alone, take the time to touch your erogenous zones to arouse yourself. Feel your body and touch it in the most pleasurable ways. If you're with a partner, tell each other about your erogenous zones and touch each other in the most pleasing ways.
2
Massage your butt before anal sex.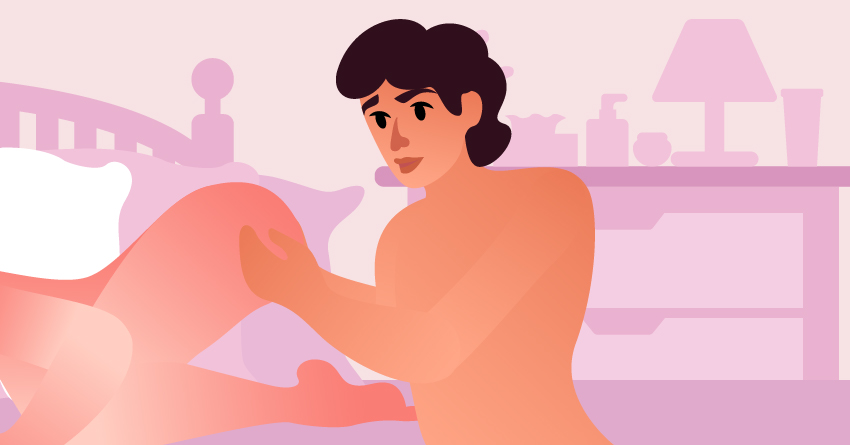 Erotic massages are always appreciated, even more so before anal sex. If you're alone, massage your butt to awaken your muscles and slowly build up for penetration. If you're with a partner, have the giver massage the receiver's butt, work your way right around the anus before lubing up and inserting anything.
3
Stimulate your G-Spot with your anal vibrator.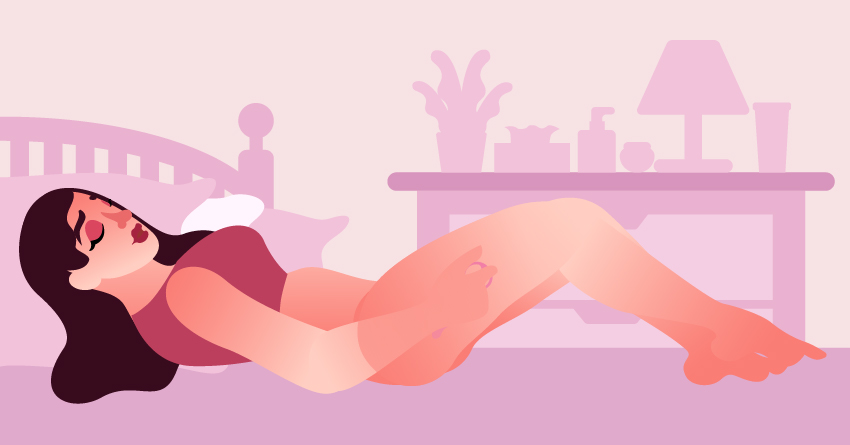 If you or your partner has a vulva, you could indirectly stimulate the G-spot through the thin lining that separates the vaginal and anal canals. Some prefer to stimulate their G-spots this way because it's less intense on the G-spot itself and combines the pleasurable sensations of anal play with G-spotting. You can also use most anal vibrators during vaginal intercourse. If your partner is penetrating you with their penis while the vibrator is in, the toy can create subtle pressure against the shaft, adding a whole new element of stimulation to penis-in-vagina sex.
4
Use the anal vibrator for prostate stimulation.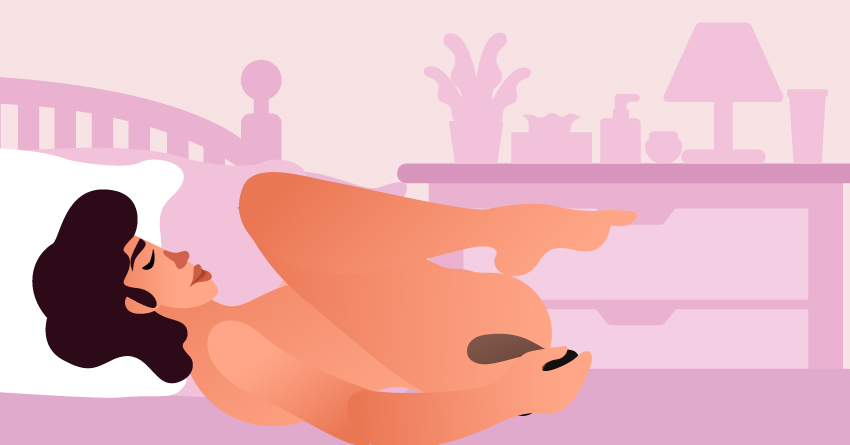 For the gentlemen, you can use a longer butt plug to stimulate the prostate, which is two to three inches inside the rectum on the belly side. Curved, firm toys are ideal for P-spotting, and it's often easier to achieve and maintain constant pressure on the prostate with a plug as opposed to fingers or a penis. Prostate stimulation creates a very distinct pleasurable sensation from external stimulation of the penis. Some enjoy having their dicks played with while a plug is in, but others focus on each area independently. Take the time to explore which works for you.
5
Pull your anal vibrator out as soon as you reach orgasm.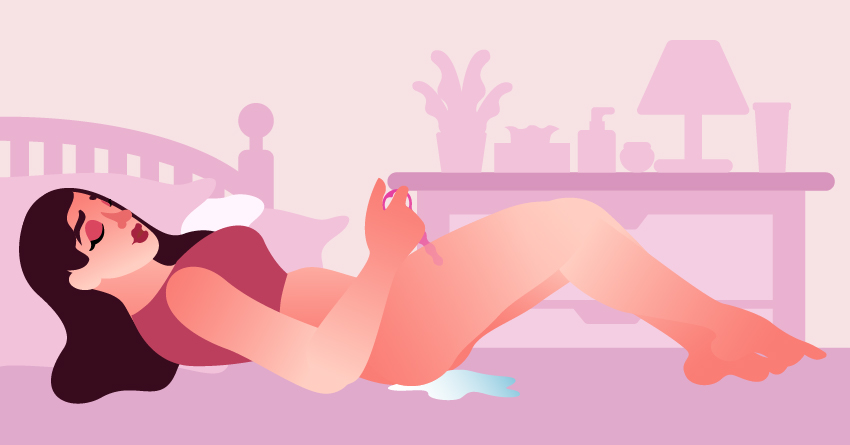 When you're about to reach genital orgasm, pull out your toy to take your climax up a notch. The genital orgasm and the sensation of the toy being pulled out doubles the sensation you feel as you finish. This pull-out trick needs time to be mastered, though. Strike a balance between immediate and gentle in this bit, as you wouldn't want the pull-out to be too abrupt to cause an abrasion to your backdoor muscles.
6
Take breaks as needed.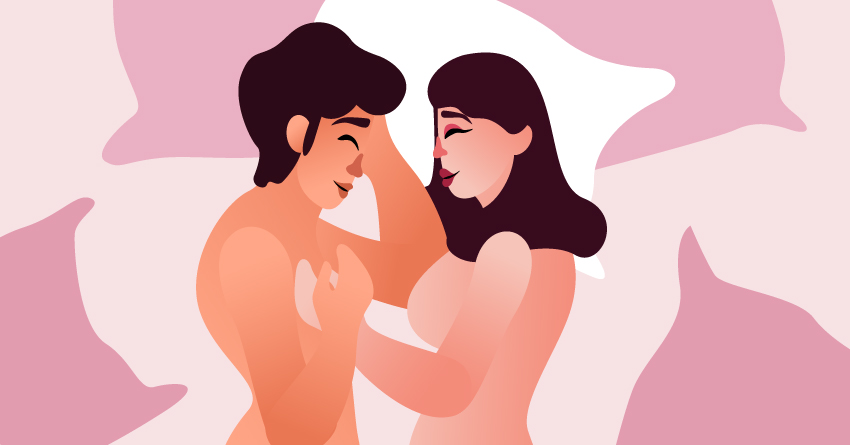 As anal play can be tricky if you're not used to it, you can always take breaks to gather enough energy for more sessions. You can spend your breaks hydrating, cleaning up your toy, or simply resting your body for a while.
7
Wear an anal vibrator during other sexual plays.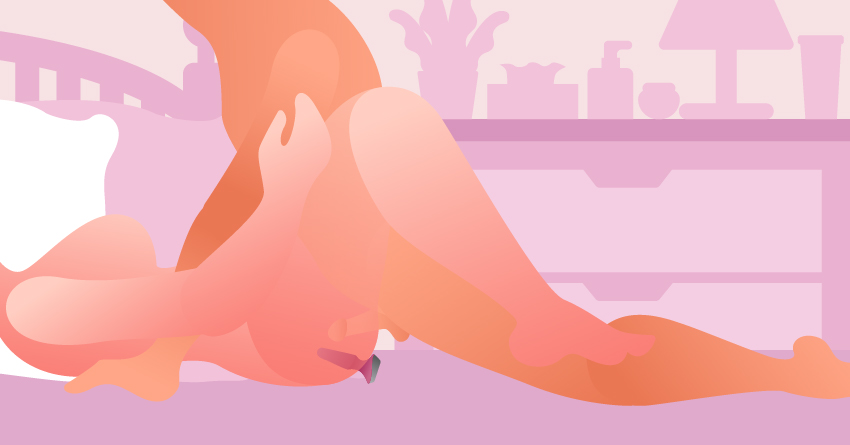 If you have a vulva, wearing an anal vibrator during penetrative sex can add stimulation. An anal vibrator during vaginal penetration with a penis can also arouse other erogenous zones, like the scrotum and clitoris. Try engaging in other sensual plays while wearing your anal vibrator, like while you give your partner a blowjob or during BDSM for added pleasure.
8
Have your partner control your anal vibrator if you're using a remote-controlled or app-controlled one.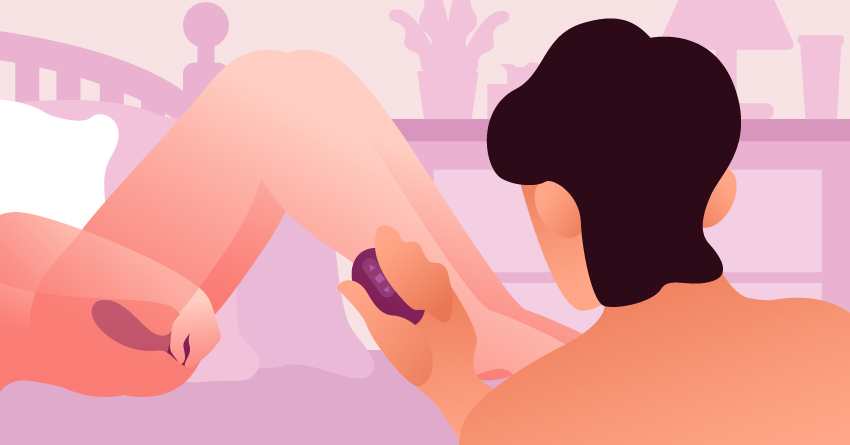 Hand in the control to your partner and enjoy the steamy play your toy can bring. If you have an anal vibrator with remote control, your partner could wear the plug while the other controls the intensity and vibration patterns. You can even use app-controlled anal vibrators for public plays. Wear the anal vibrator and enjoy the surprising thrills that come with it. In these plays, remember to be careful and lowkey.
9
Use your anal vibrator for long-distance plays!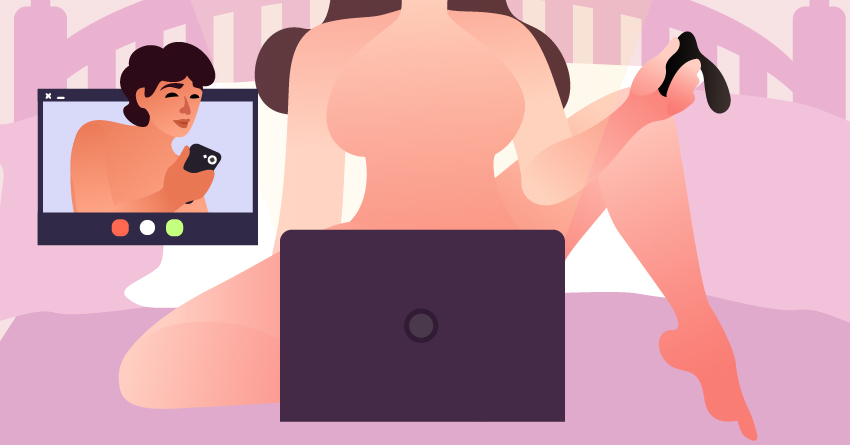 LDR couples can also enjoy anal play. There are anal vibrators that can be controlled through apps so long-distance couples can enjoy sensual plays no matter how far they're apart. As long as you and your partner have a stable internet connection and a sleek app-controlled anal vibrator, you can enjoy safe, intimate plays for as long as you want.
10
Practice aftercare.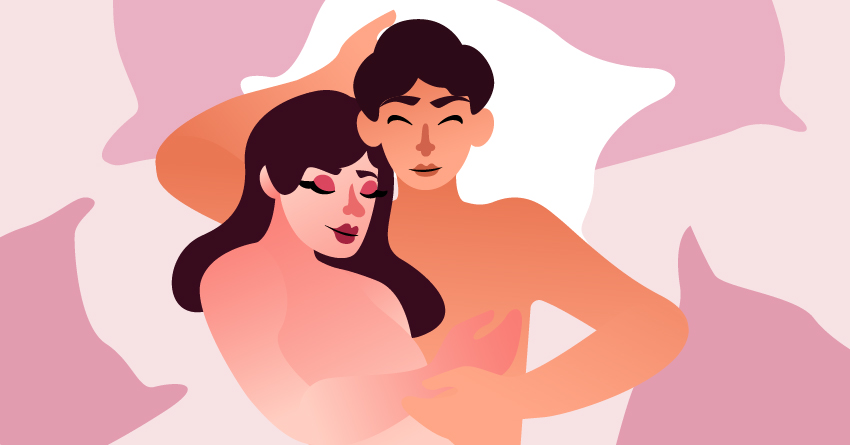 Whether you are doing anal play solo or with a partner, take time to perform anal sex aftercare. Verbally check in to make sure you and your partner are okay, praising them for the fun play. Anal tissues are highly delicate, and it's normal to feel sore for a bit after sex. Gentle baby wipes can easily clean up the bum. You could also have a warm bath to soothe sore muscles and pamper your body.
Frequently Asked Questions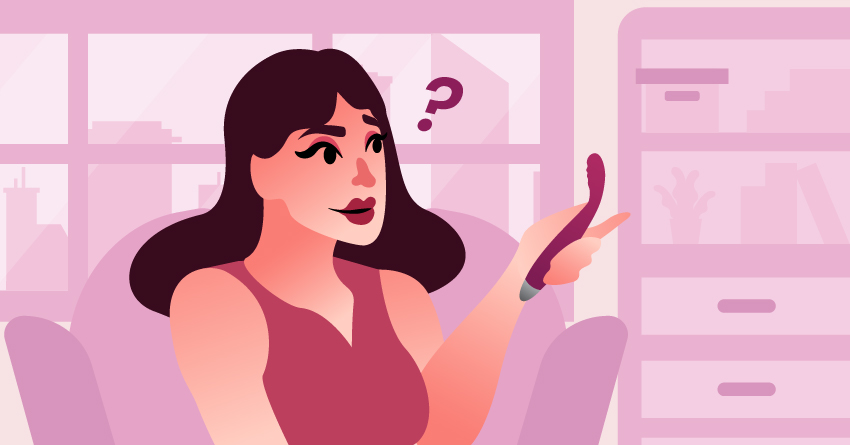 Now that you know how to make the most out of your toy, there may still be queries looming in your mind. Don't worry because we'll be covering common questions about anal vibrators too:
1
Why do I feel like I'm about to poop when wearing an anal vibrator? 
We promise you are not pooping, but it sure could feel like you might. In anal play, you're stimulating the same nerves, so feeling the urge to poop is normal. So, to clear your mind — and your bowels — use the bathroom before you begin.
2
Will using an anal vibrator hurt at all? 
There will be minor discomfort the first couple of times, which is normal as you adjust to being penetrated back there. It shouldn't cause severe pain. 
3
Can an anal vibrator get stuck inside of my vagina or anus? 
Anal vibrators usually have a flared base, so nope. The only rare way that could happen is if you insert a vibrator with no flared base into your anus. So, make sure that anything inserted in your bum has a flared base so you can easily pull it out.
4
How do I ease into inserting my anal vibrator? 
Before you insert your anal vibrator, try taking a hot bath or start with some foreplay to help relax tense muscles. Another vital step is to apply lots of lube around your anus and on the anal vibrator. Taking these steps will make insertion less jarring. 
5
How do I know an anal vibrator is safe to use? 
Buying an anal vibrator or any sex toy means you have to make sure it's body-safe. Because there are still some vibes on the market that are not body-safe, if you're buying an anal vibrator, it should be made of nonporous material. Nonporous toys, do not have holes like porous toys, so various organisms will less likely stick around.
Nonporous materials are:
ABS plastic
Crystal and stone
Glass
Pyrex
Silicone
Satinless steel
Porous materials to avoid include:
Leather
Jelly rubber
Elastomer
Latex
Cyberskin
PVC and vinyl
Another thing to note is if you're new to anal toys, it's best to start small by using simple toys such as anal beads, anal vibrators, and anal plugs. Using an advanced toy wouldn't be safe because you're abruptly introducing a device that your body is not used to yet.
6
How often must I clean my anal vibrator? 
Clean it before and after use! Wash it with lukewarm water and mild soap or with a sex toy cleaner. Always remember that not cleaning your vibrator regularly can result in vaginal or anal infections.
7
Is there a proper way to store an anal vibrator? 
As you finish using and cleaning your anal vibrator, make sure to store your love toy in a satin or velvet pouch. This prevents your toy's exposure to dust and dirt. On that note, never put multiple vibrators in one pouch, as it may result in cross-contamination.
8
What lube is best used with anal vibrators?
Water-based lubricants are safe to use with sex toys made of silicone like anal vibrators. This is because silicone lube can affect the toy's silicone material as opposed to water-based lube. Apply an ample amount of water-based lube on the shaft, turn on the toy and gently insert it in your anus.
Takeaway
Anal vibrators are simple yet great toys for sensual anal plays. They can be used on their own, and you can still enjoy explosive orgasms along the way. 
With all these tips and tricks on how to use an anal vibrator, you're now ready to enjoy buzzing backdoor play! Feel free to share this guide with your partner or your trusted friends.