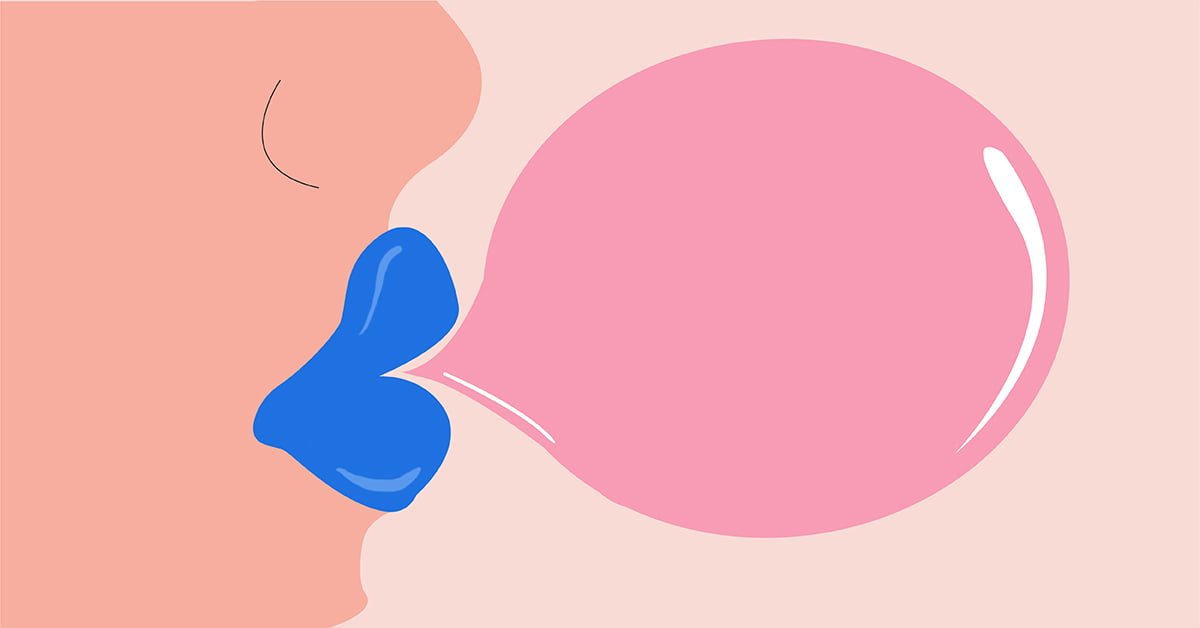 Ready, Set, Blow! 10 Breathtaking Blowjob Positions for Your Man
Wanna reward your boo? Want to show how much you appreciate him? Wanna give your man some sizzling lovin'? 
Here's what you can do: Suck his dick.
Okaaaay… don't close this yet! That may sound too direct but hear me out: A Blowjob is one of the best things you can give him. It's very submissive and passionate at the same time– worshiping and bringing him to euphoria with every kiss, blow, suck, and lick. It's a seductive way of telling him "You're all mine."
Also, sex is not just about thrusting in and out of each other's genitals. As with most experiences, it's the little things that bring the most impact.
Most of us focus too much on the penetrating part of sex that we tend to forget the other important bits of sexual experience– such as a blowjob.
Remember, foreplay can either sizzle or fizzle the mood.
With that, indulge yourself in new blowjob techniques, Hunny. There are so many things that you can do aside from bobbing your head up and down. Get creative! Mix in some new activities, incorporate sex toys or try new blowjob positions.
Speaking of positions, we got you on that one. We have here a step-by-step guide featuring 10 ahhhmazing BJ positions.
Before you check these incredible blowjob positions, make sure to know these blowjob tips first. Following these tips will ensure a safe and fun oral play for you and your man.
Before The Blow: BJ Tips
Talk about it first.

For a better experience, discuss each other's preferences. Do you like to swallow or spit? Does he find cum facials hot? What are his most sensitive spots? Are there specific tongue swirls that he likes? Never shy away from these topics, as communication is the key when it comes to sexual activities.
Start with some teasing.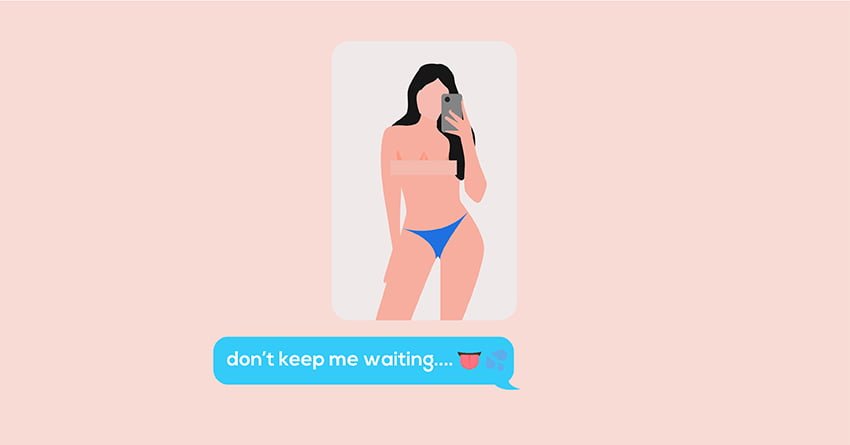 Send him some sexy photos. Text him how you badly want to suck his throbbing cock. Heck, even send some memes about oral sex.
Kiss it like it's yours.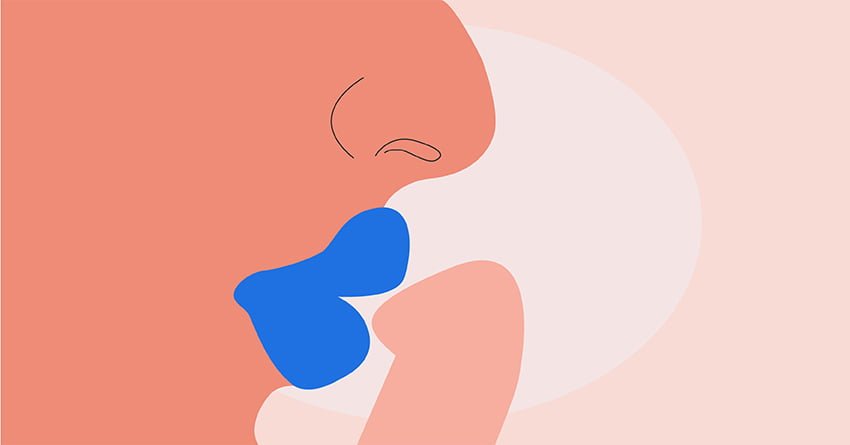 You don't necessarily have to suck it the moment his dick touches your lips. Start slow. Begin with kisses. Go for light pecks first then move to sloppy ones. You can also let your tongue run on the other parts of his groin to tease him even more.
Keep in mind the teeth.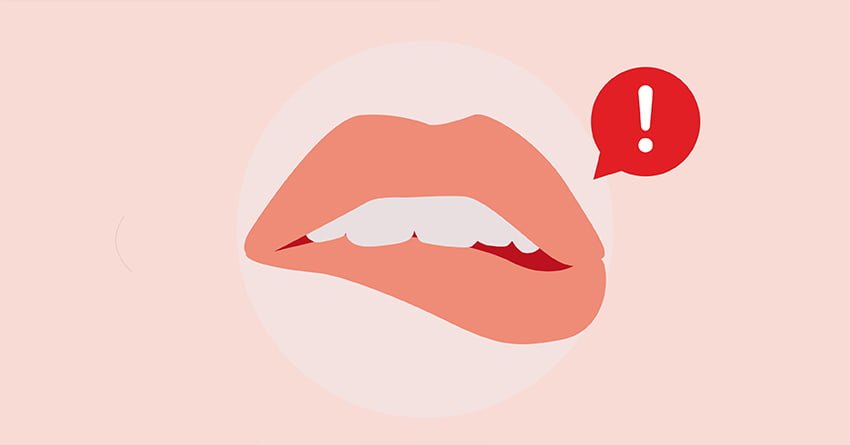 Some prefer subtle bites or pressure when receiving a blowjob, but this varies per person. To avoid hurting your partner, stay aware so you wouldn't accidentally bite your partner's schlong.
Be enthusiastic.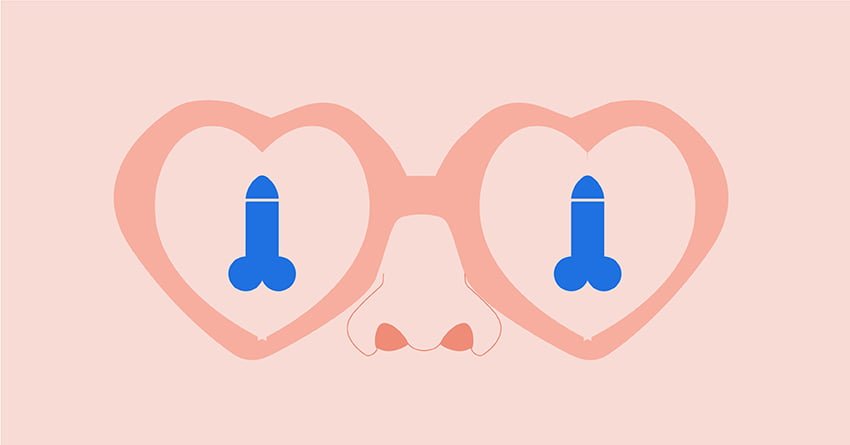 Ah… the unofficial golden rule of sex. When doing BJs, make sure you're into it! Have you ever experienced getting oral sex from someone that looks uninterested? It sucks! (No pun intended). Enthusiasm can kill the steamy vibe so make sure you're actually into it when giving head.
Practice!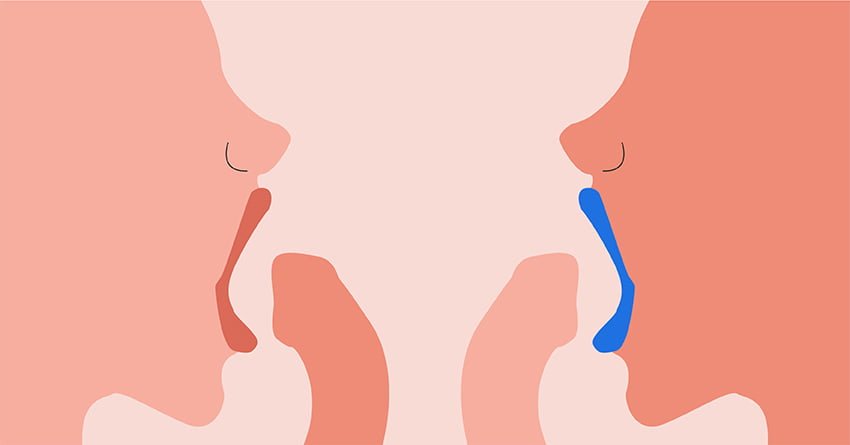 We get you, luv. You want to give your babe the best blowjob ever. But for that to happen, you have to practice. No one can be a pro with one session. Be patient with yourself, you naughty padawan.
Add sex toys in the mix.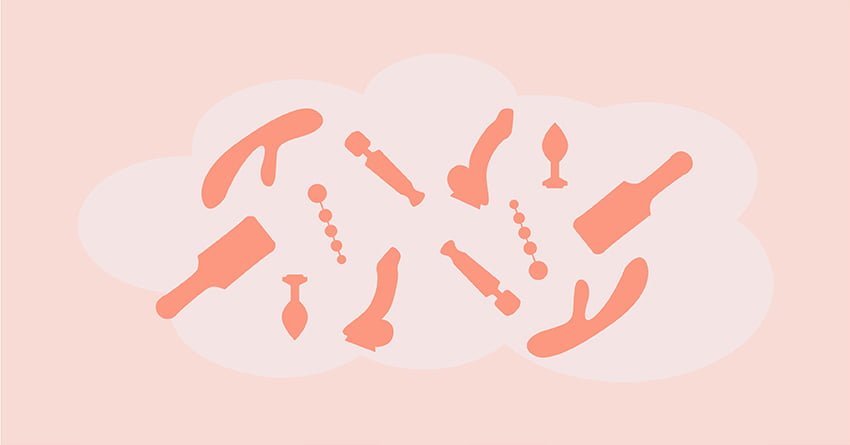 Thankfully, there are a lot of toys now that you can use to please your boo. You can use a vibrator and play it around the head of your partner's cock. If you want to get friskier, you can use prostate massagers or anal plugs.
Ready, Set, Blow! 10 Breathtaking Blowjob Positions for Your Man
Say no to 'meh' blowjobs. Get a job well done with these 10 beginner and advanced BJ positions. To measure the difficulty of these positions, just check our banana meter.
Banana Blowjob Difficulty Meter
🍌| First-timers can try this!
🍌 🍌| You might wanna ace the basics first…
🍌🍌🍌 | Suitable for experienced couples only!
1

Kneeling Blow Job Position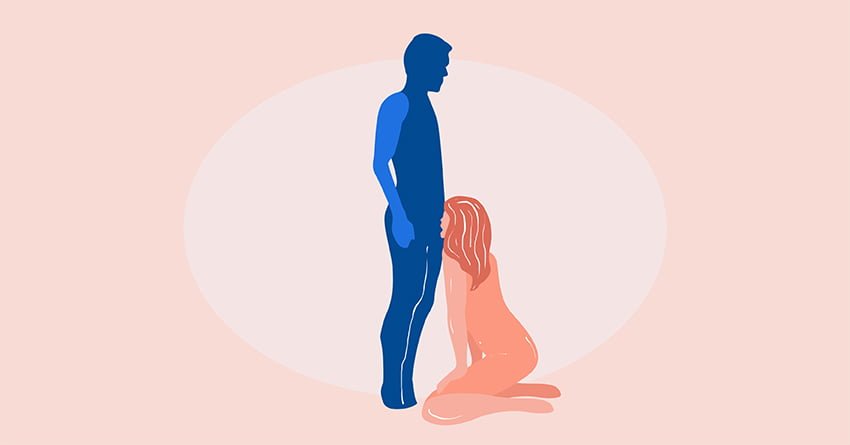 Nothing says submission than kneeling in front of your man. Since this position is pretty simple to do and doesn't require any skills, this is one of the best blowjob positions for first-timers.
How to do it: For the Kneeling Blow Job Position, you just need to face and get down on your knees while your man remains standing upright.
Difficulty: 🍌| With this go-to position, you have full control of the pace and depth. Also, this is the OG Blowjob position, before you get into the next positions, make sure you can ace this one.
Bonus Tip: While devouring him, stare him in a few seconds, go back to business, then look at him again. Men find eye contact hot AF so don't forget to do this when giving him oral.
2

Boss' Chair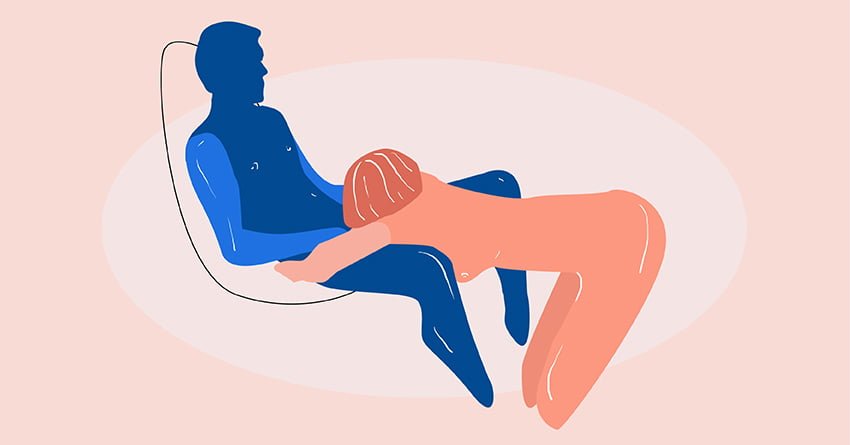 Make him feel like a boss with this beginner-friendly position. With the Boss' Chair, become his loving slave and serve him up with intense sensations.
How to do it: Make sure to do it somewhere that he can sit properly. Slowly walk up to him, sensually look into his eyes, and start caressing him. Kiss him on the lips, neck, and chest. Once you feel he's turned up, unbuckle his shorts (if there's any) and start giving him head.
Difficulty:  🍌 |This position is pretty simple to navigate. Both of you don't need to do anything specific. He just has to sit down with his feet on the floor, while you kneel in front of him.
Bonus Tip: Surprise him! The next time you and your partner are home alone, astonish him with your wild side by doing this BJ position. Slip into an alluring garment like his favorite lingerie or wear a sexy costume to add roleplaying in the mix. Enter the room and without saying a word, start giving him a blow job. Your partner will surely love the spontaneity.
3

Thigh Pillow
 
Get all snuggly but in a frisky way. To do this position, you will use your man's thigh as a pillow (thus the name!) If you're already experienced with the basic positions and want to spice it up, go for this one.
How to do it: Your man should lie down on his side, with his lower leg in front of his upper leg. Once he's positioned, lie down on the opposite side, with your face just right in front of his crotch. Rest your head on his thigh. Once you're set, start sucking!
Difficulty: 🍌🍌| This position can be tricky since you're not facing each other. But with enough familiarity and practice, you can surely ace this position after a few steamy sessions.
Bonus Tip: As you dine, spice it up with 69. Since your partner is already positioned near your crotch, you can both eat each other out for a more sizzling experience.
4

Regular Blowjob Position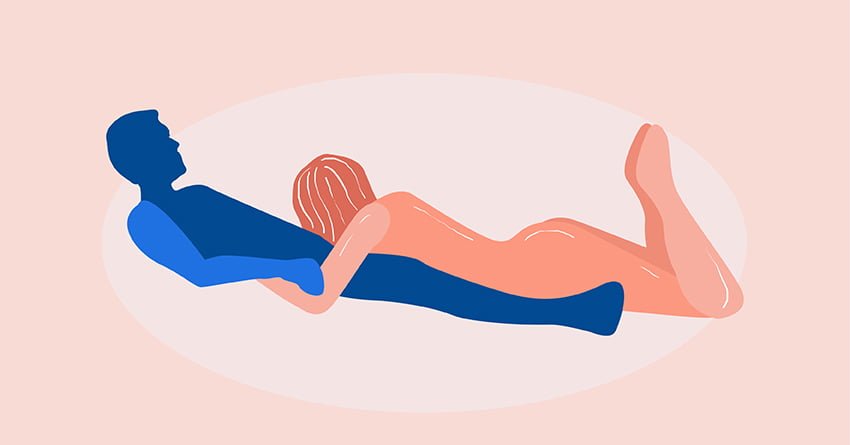 If you prefer a position that can be done easily in the bedroom, go for the regular blowjob position. If your man also wants a full view of the action, this is a good BJ position for that.
How to do it: Let your man lie down on his back with his legs open. After that, you then lie down on your stomach, with your head right at your partner's crotch. Once the position's set, you can start blowing him.
Difficulty: 🍌| This is one of the easiest blow job positions. It's also great for those who don't want to leave the bed. So yeah, for the lazy bums out there, here's the position for you guys.
Bonus Tip: Incorporate sex toys! You can use a vibrator and play it around his cock's most sensitive areas.
5

The Doctor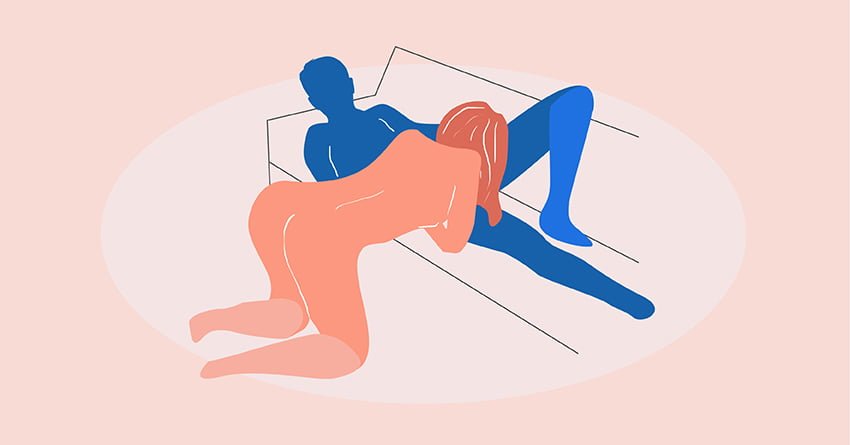 Did your man just gone through a long and exhausting day from work? Treat his stress way with this alluring fellatio position. The Doctor blow job position lets him relax while experiencing immense bliss from your lips.
How to do it: Make your man lie down on his back, either on a sofa or bed. After that, kneel on the side, with your head just right on his cock. Unbuckle his pants, shower him with kisses, and then go for a blow.
Difficulty: 🍌🍌| This position is not that hard. You only need a comfortable sofa or bed for your boo. The only challenge on this is that you can get uncomfortable from kneeling too much. Also, being experienced will help you with this position as you're blowing on a different angle.
Bonus Tip: Get some porn! Since he has free space on his chest area, you can let him take his laptop or phone and watch porn videos in it. This is perfect if he has roleplaying fantasies that you're not ready to take yet. He can indulge in his fantasies while you can serve him that experience without the need for costumes and such.
6

Cinema Blow Job Position
Get risky. Show your irresistible BJ skills with the Cinema Blow Position. For this position, you don't necessarily have to go to the cinema. You can try this while watching Netflix at home, or even in your car since this involves both partners sitting side by side.
How to do it: Sitting side by side with your man, start by building it up. Massage his crotch from the outside. After a few minutes, get your hands inside his pants and give him a slow handjob. After building his arousal, unzip his pants and give him a slow and sloppy blowjob.
Difficulty: 🍌🍌| For the experienced ones, this would be relatively easy. However since it involves an unusual blowjob position, beginners should try out other BJ positions first before diving into this.
Bonus Tip: Having public sex is thrilling, but be aware of the consequences. Even though the name of this position is 'Cinema', avoid doing this in theaters or other public places. You might get arrested or humiliated from public indecency.
7

Face Fuck Position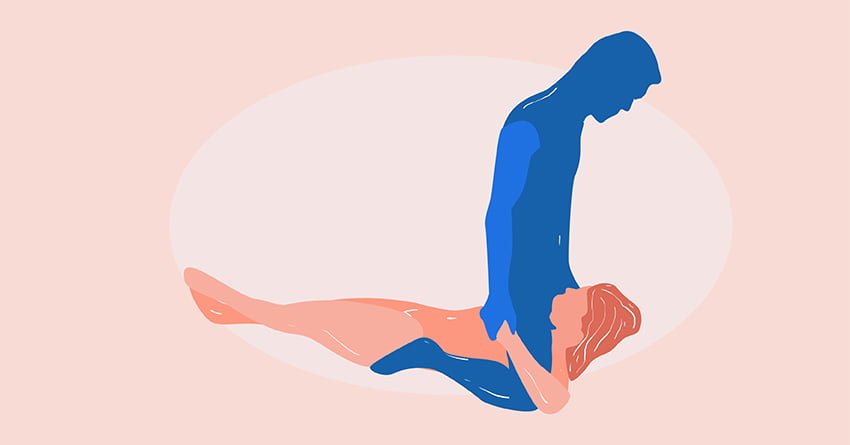 Be dominated. Give your man all the control with this BJ position. With the Face Fuck Position, you can surely bring him to climax as he can set his preferred pace and depth. However, make sure you're used with deepthroating when doing this position, as you can expect intense thrusts from this.
How to do it: You need to lie down on your back on the bed. Get some pillows and put them under your head. After that, let your man straddle you on his knees, facing you with his cock just right in your mouth. His knees must be on either side of your chest, just right at the armpits. Once you're all positioned, your man should slowly thrust his dick inside of your mouth.
Difficulty: 🍌🍌🍌 This position is suitable for experienced couples since you're letting your partner take control. You and your partner have to agree on a certain pace and depth before engaging in this to avoid unnecessary conflict and mishaps.
Bonus Tip: Since your hands are free with this blowjob position, you can amp up the experience for him by massaging under his groin area. Gently play his balls, his perineum, and even his prostate!
8

The Plumber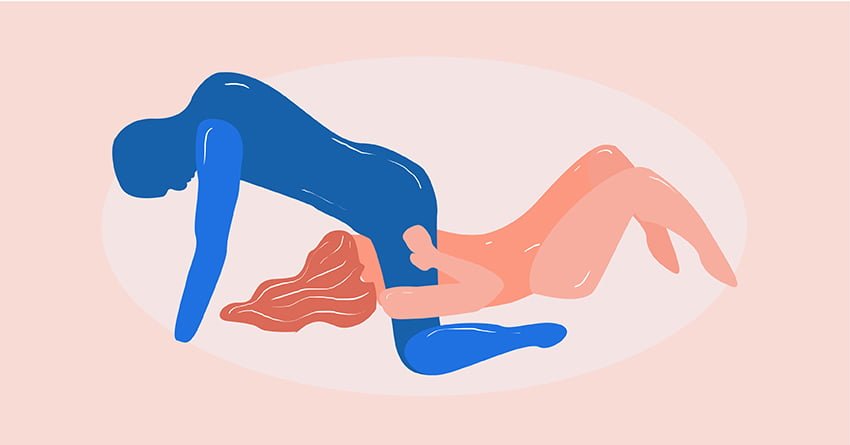 If you want to do the Face Fuck position but with more control on your part, you can try out the Plumber position.
How to do it: Lie down on your back, then put some pillows under your head for support. After that, your man should position himself on top, with his knees on either side of your head. Your partner's cock should be directly above your mouth. Once you're all set, you can grab his legs for support and start blowing him. Unlike the Face Fuck, your guy doesn't need to thrust in and out of you, unless you want him to.
Difficulty: 🍌🍌🍌 | This is good for experienced couples since it requires proper coordination on both parties. Don't try this one out without trying the basic ones first.
Bonus Tip: Fully devour your man by swallowing his load. Cum on… why are you shying away from a 5-star meal?
9

Jack Hammer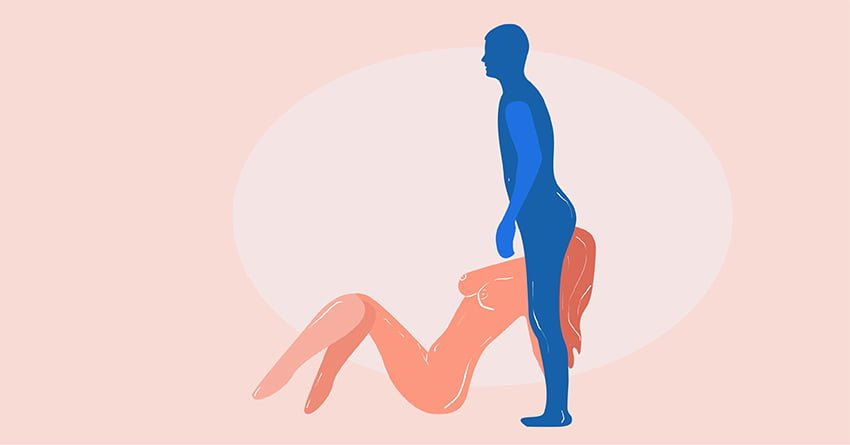 Be extra wild. Push your limits with the Jack Hammer position. This position is great for experienced couples that are looking for a challenging blow job position, as this requires some stamina for you and your man.
How to do it: Sit down on a comfortable and firm surface, like a rubber-matted/carpeted floor. After that, have you man stand right over you, with his penis right above your head. Next, lean your head right back and slowly reach your man's cock down towards your mouth. He then can slowly squat up and down, thrusting his cock in and out of your mouth.
Difficulty: 🍌🍌🍌 | If you're not experienced enough, you can definitely end up with an aching back from this position. You also need to be coordinated with your partner when doing this position. Discuss your preferred depth and pace when doing the Jack Hammer. Lastly, to avoid any awkward trips to the ER, make sure that your man is standing in a firm surface– the bed's a no-no for this.
Bonus Tip: Go for a facial. If cum facials are your thing, you can easily do it with this position! He just needs to slide his cock out from your mouth and then blow his load onto your face.
10

Lie Back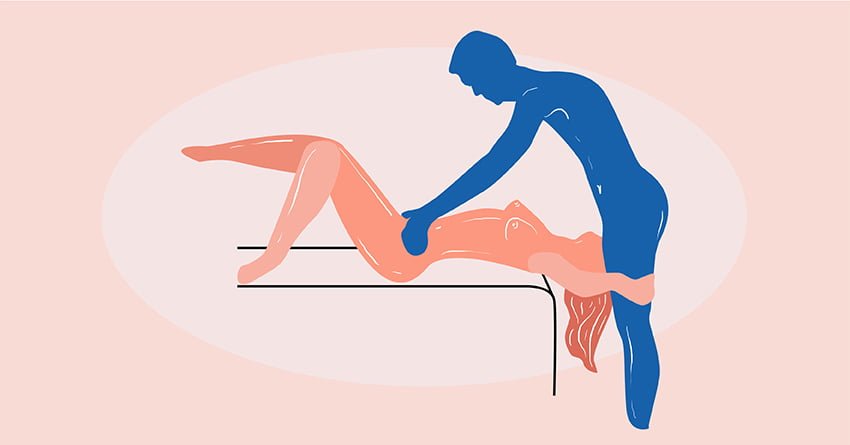 Wanna be the baddest bitch of them all? We dare you to try the trickiest blowjob position on this list. Flex your way through his cock with the Lie Back Position.
How to do it: To get into this challenging oral position, you need to lie down on your back, either on a bed or a table. Your entire body should be on the bed/table, except for your head. It should be hanging on over the side of the bed/table. After that, your man should be standing just beside the table/bed with his dick just placed right in your head. Depending on the height of the bed/table, he can squat so you can fully reach his penis. Once you're all set, tilt your head backward take his cock on your mouth.
Difficulty: 🍌🍌🍌| To our blowjob beginners out there, don't do this yet! This intense position requires flexibility. Proper coordination is needed on this too unless you want to break your neck! If you're not into deepthroat, you might also skip this one as this position is perfect for women who prefer hard and rough blowjobs.
Bonus Tip: Up for nipple play? Since your man's hands are free with this oral sex position, you can ask him to stimulate your nipples while you're doing some oral action.
Takeaway
Sex isn't just about grinding and thrusting on each other's genitals. Penetration is like a pizza's crust. It's the base, the one that holds everything together.
But do you know what makes a pizza flavorful? The toppings! And in the fiery world of sex, foreplay is the toppings.
Focus on the toppings too! Foreplay acts such as blowjobs should be spiced up from time to time.
That's why you should open yourself to new blowjob positions and techniques. You don't need to rush it though– start with the basics, then move to the trickier ones when you're ready. Stay safe and have fun!