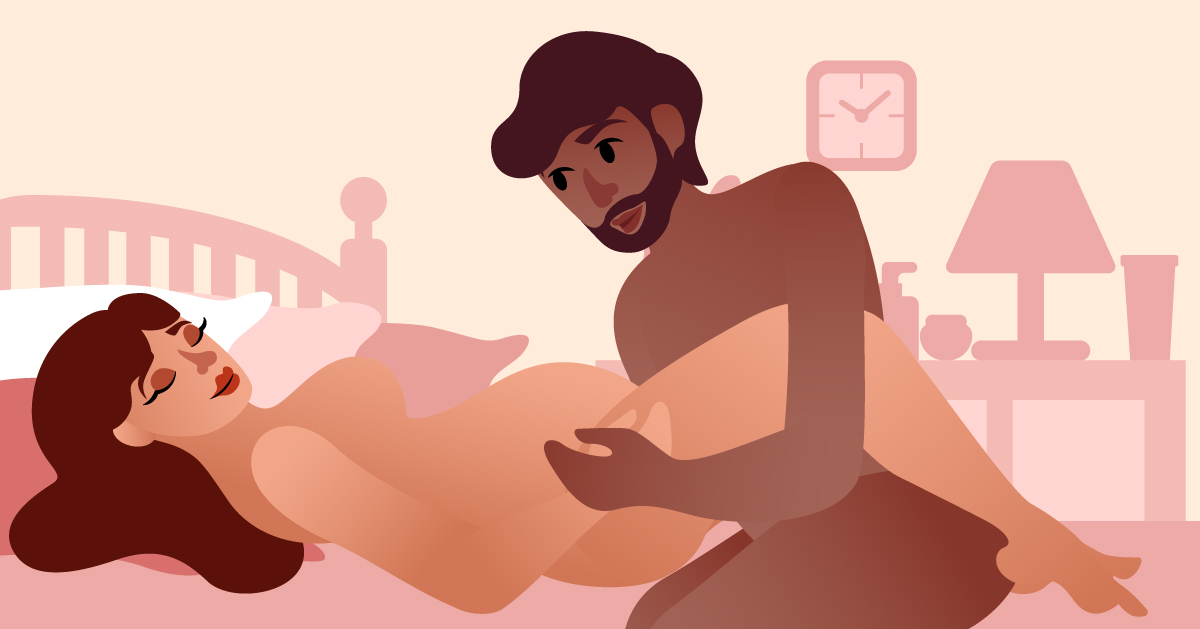 Chances are, you've got tons of questions now that you're pregnant or trying to conceive with your partner. And understandably, asking about sex during pregnancy at your next doctor's appointment may be a bit embarrassing.
Although the following advice is medically sound, it is also best to contact your doctor if you have any additional questions, verify this information, or are experiencing symptoms such as bleeding or prolonged pain due to sex during pregnancy.
Sex is a safe and normal part of pregnancy. Intercourse's movement won't harm the baby. Because the uterus' muscular walls fully protect the baby. In today's article, we will tackle the things you should know about sex during pregnancy and answer more questions about it in an FAQ.
Things You Should Know About Sex During Pregnancy
Yes, sex may be normal to do during pregnancy, but there are some things you should be aware of before engaging in sexual activity during this time. Follow the tips below and consult your doctor for further clarification to ensure safe and hot pregnancy sexcapades.
1
Sex is a safe part of pregnancy.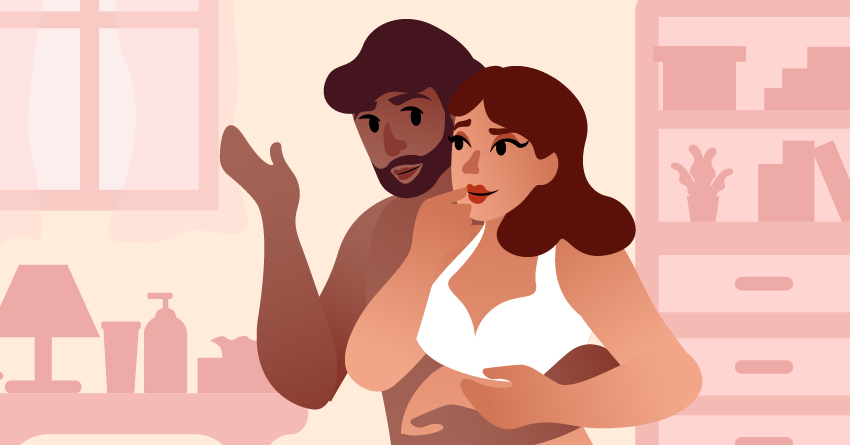 As we have laid in this article, it's perfectly safe to have sex during pregnancy unless your doctor or midwife has told you not to. Having sex will not hurt your baby. A penis or penetrative sex toy cannot penetrate beyond your vagina, and the baby cannot tell what's going on. The amniotic sac's fluid also cushions your baby. However, it's normal for your sex drive to change during pregnancy. This isn't something to worry about, but it's helpful to talk about it with your sexual partner.
2

It won't cause a miscarriage.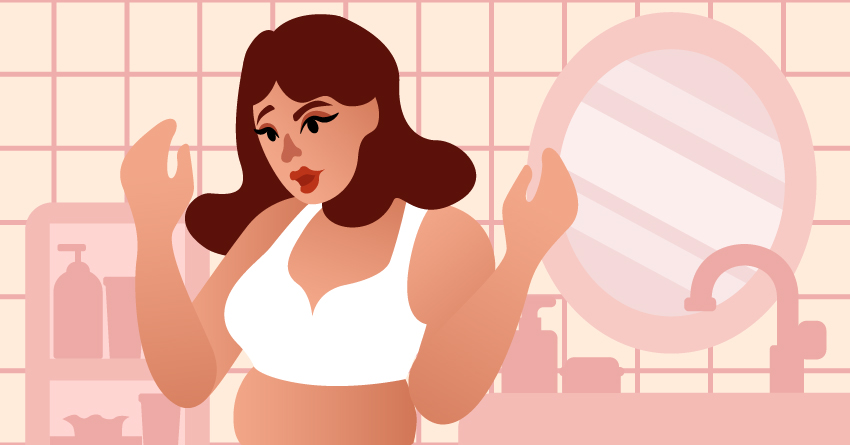 Having sex during pregnancy won't provoke a miscarriage. Most miscarriages occur because the fetus isn't developing normally. That is why we highly suggest having a doctor regularly monitor the progress of your pregnancy. Getting professional monitoring will ensure you a healthy and normal pregnancy up to the time of delivery.
3
Your body may be more sensitive, especially your genitalia.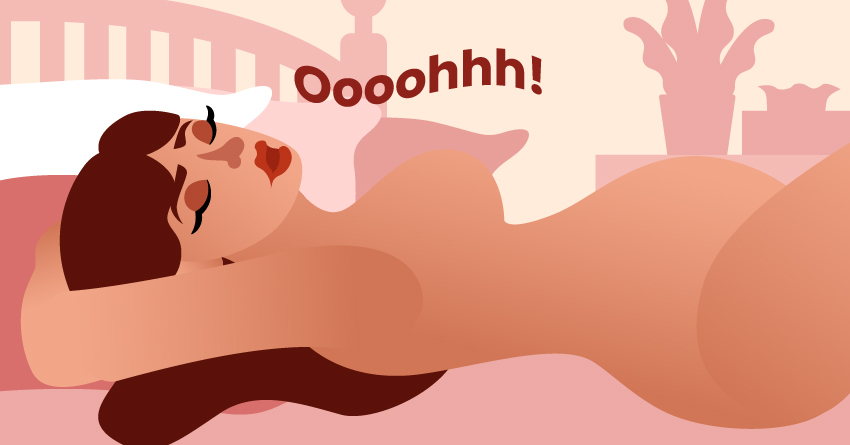 Due to hormonal changes, some women find their sexual appetites turn quite voracious. They can't get enough from the sex buffet. What could stimulate that need? Aleece Fosnigh, a physician assistant and sex counselor in urology, credits the 50 percent increased blood flow during pregnancy. That blood also goes to the vulva, vagina, clitoris, and pelvis, engorging the tissues. Depending on the person, it can feel either pleasurable, irritating, or somewhere in between.
4

Pregnancy is a rollercoaster ride of different feelings and changes in your body.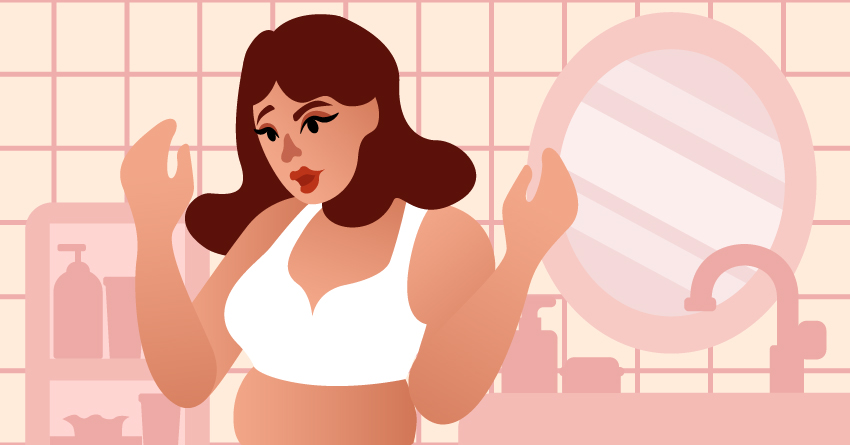 Some women may have orgasms for the first time during pregnancy because of blood flow and hormones. Sounds amazing, right? But that's not the whole picture. During pregnancy, your body changes, and each day, week, and month can feel different from the last.
Due to hormones, some women may even find their pelvic floor muscles too tight making penetrative sex downright uncomfortable. For this, we suggets taking more time to warm up with foreplay or kissing before going in. You also could engage in mindful masturbation and skip penetration. Some may feel their vagina is less "tight." A combination of factors can cause this, like increased lubrication and a shift in hormones.
5

Sex doesn't directly induce labor but it may help move things along.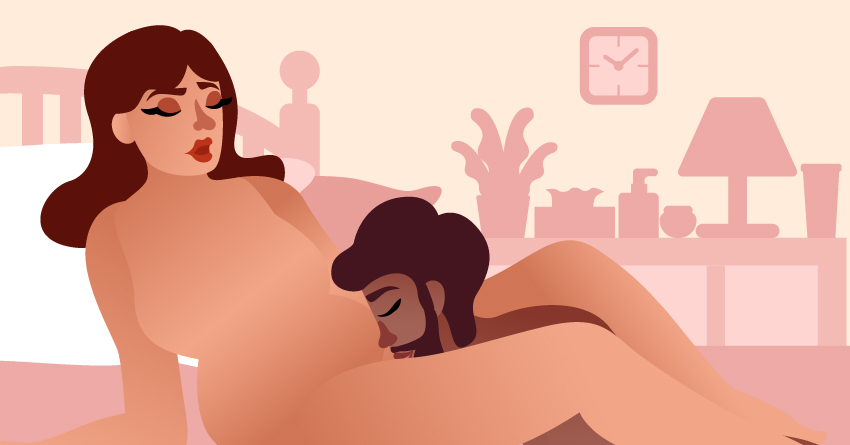 Remember that if your body isn't ready to labor, nothing you do will necessarily get you going. That's why sex at any stage of your pregnancy is still safe. Having sex will not cause labor to begin before your body is ready for delivery. Instead, the prostaglandins, uterine contractions, and oxytocin may simply augment the processes that are already at work (whether you realize it or not).
But once your baby finally decides to come out, some romping may help boost the movement along. Though this doesn't always happen, don't get too disappointed if it doesn't go as you'd like. So, if you're up for sex at the 40th week, there's no reason not to try it.
How To Enjoy Sex During Pregnancy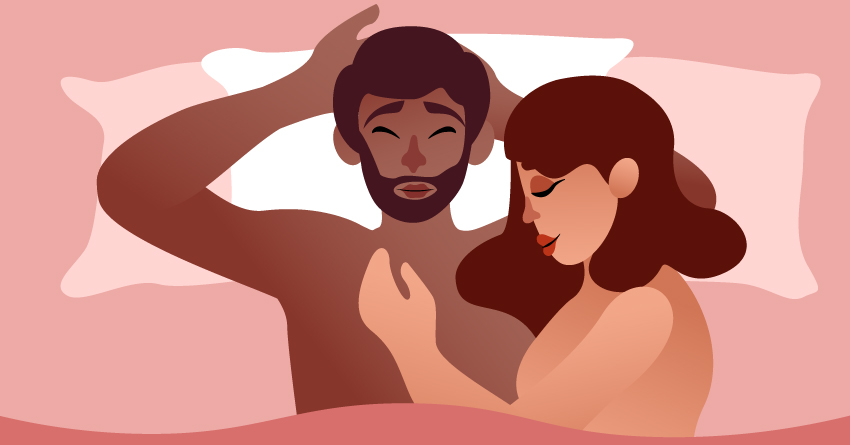 Pregnancy is a highly sensitive time for a woman, and sex may be one of the best ways to keep intimacy great between pregnant couples. These tips aim to guide you on how to enjoy sex and be safe during those nine months:
1
Take advantage of your second trimester.
During pregnancy, sex may come to a grinding halt, especially at first. Usually, women are much less amorous during their first trimester simply because they don't feel well. The good news? Many women feel better during the second trimester, so it's worth getting in as much as you can those three months since the third trimester brings further obstacles (hello, huge bump!).
2

Treat pregnancy sex different from regular sex.

Your blood volume increases by about 40 percent during pregnancy. Not only does this cause swollen breasts, it also heightens sensitivity throughout all your erogenous zones—and that means more intense, even multiple, orgasms.

You'll probably find that your sex drive fluctuates throughout pregnancy; it will likely evaporate during your first trimester when you're tired and nauseated, get livelier in the second trimester when high levels of hormones send your libido through the stratosphere, and taper off as your due date approaches and you feel achy, unwieldy, and nervous about impending parenthood. Remember that this is a very sensitive time and prioritise what brings you comfort the most, and if you don't feel up to having sex, then don't force it.
3

Prolong the foreplay even during pregnancy sex.

You don't have to have sex straight away to be loving with your partner. You can be intimate by cuddling, kissing, or giving each other massages. This is when you and your partner gently rub each other's bodies. You could even try mutual masturbation. This is when you and your partner touch yourselves to bring yourselves to orgasm. If something doesn't feel right for either of you, change what you're doing.
4
Cultivate a dirty mind.
Thinking about sex – even when you're not in the middle of it – will keep you in the right frame of mind when you are. Couples must create space for the erotic in their lives – both with time set aside for sex and closeness, as well as with mental attention devoted to positive thoughts about sex.
5
Ditch distracting gadgets in bed. 
Make it a habit not to use your gadgets when you're in bed with your partner. Practicing mindfulness and being present with each other can help boost your one-to-one time. After all, physical intimacy grows out of the emotional connection. Optimally, couples would have 30 or 60 minutes daily to connect fully in screen-free zones.
6
Use PLENTY of lube.
Pregnancy hormones can cause vaginal dryness. When couples are ready for intimacy, using a lubricant will help make things more pleasurable and erotic. You could even use toys for couples during pregnancy sex, such as using a vibrator. Water-based lube is best paired with a silicone toy because it won't ruin the toy's material. And remember not to penetrate yourself too forcefully and make sure your toy is clean to prevent infection.
7
Put safety first. 
If there's even a possibility of STD or HIV exposure when you're having sex, always use a condom. HIV can transmit to the baby, and some other STDs can transmit to the baby during delivery. 
If he's not practicing it yet, make sure your partner checks his body regularly. Did rashes start showing out of nowhere? Does he experience pain during sex? Is he getting unusual secretions from his genitals? Once he experiences symptoms that are very much linked to STDs, we suggest that you first calm down and take some time to research about the symptoms. Now, we're not saying that he should self-diagnose, but learning about your partner's symptoms will help him determine the possible causes.
If symptoms persist, but he's intimidated to seek help from his physician, we recommend he visits various sexual health organizations such as LoveYourself.  These organizations provide STD screenings, STD-prevention guides, and STD treatments. These organizations also consist of sex-positive individuals, so he's safe from shame and judgment.
8
Try new sex positions. 
When pregnancy weight gain causes your belly to enlarge, try lying on your side during sex, either facing toward or away from your partner. Having you, the pregnant partner, on top may also be more comfortable because you can control penetration depth. There are plenty of pregnancy sex positions where you can be on hands and knees with your partner kneeling behind or for you to sit on his lap.
Sex positions best for pregnant couples: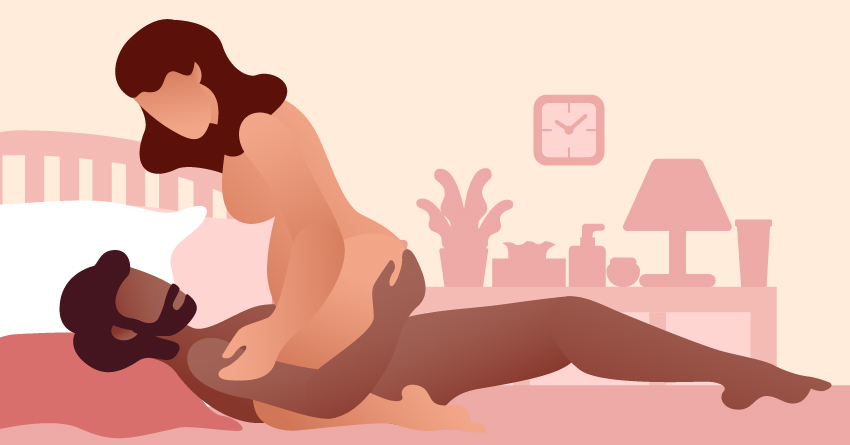 Girl on top is a great pregnancy sex position because it lets you, the pregnant partner, to have full control over the pace. To do this, have your man lie down first. Then, climb on top of him, kneel on either side of his waist. After some steamy foreplay, you can either put your hands on his shoulders, chest, or even hold hands with him to steady yourself. Once you're all positioned, bounce up and down to your man's penis.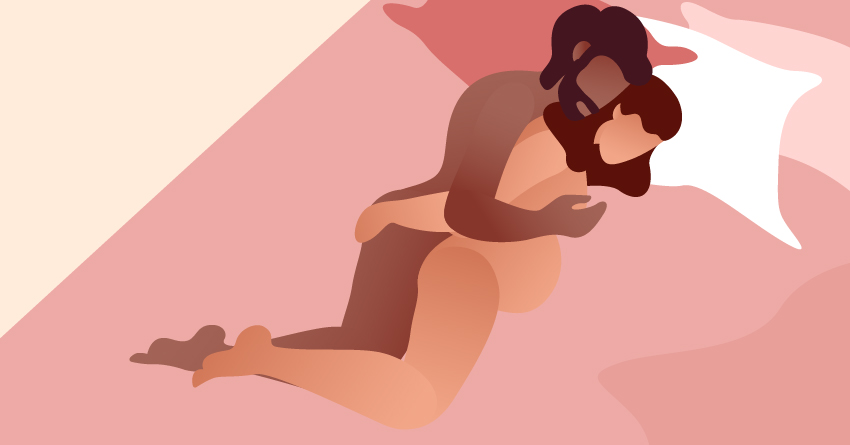 Spooning is one of the best pregnancy sex positions out there. With this position, you're basically lying on your side, while your partner's hugging and thrusting you from your behind.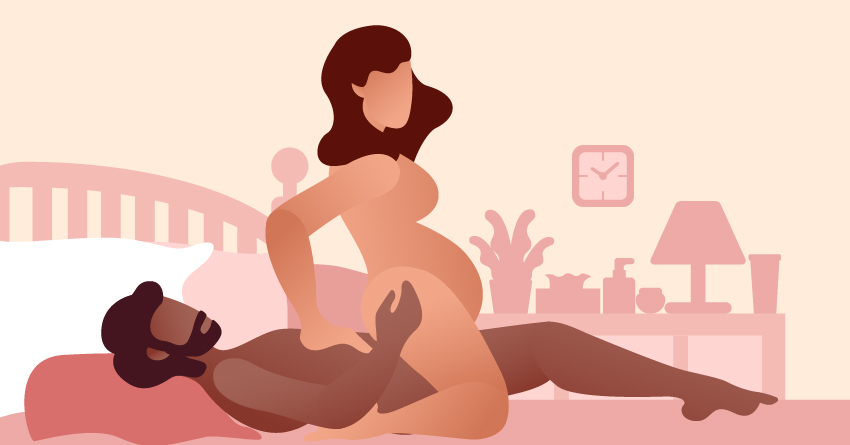 Reverse cow girl works best for soon-to-be-mommies that want to take full control of the action. This position is also great if you don't want your stomach to be compressed or touched. To do this one, have your man lie down on the bed. Climb on top of him, facing away. After planting sizzling kisses to the different parts of his body, start putting his penis onto your vagina and start bouncing up and down.
Sex positions to avoid for pregnant couples:
Missionary position, with the pregnant partner on bottom, isn't a good idea as this position compresses blood flow to mom and baby, particularly after the 20th week.
Prone positions, which involve lying flat on the stomach, can be uncomfortable to some couples. Also, as noted by every doctor and pregnancy book you'll ever read, don't blow air up there.
9
You can have oral and anal sex when you're pregnant.
As long as you're comfortable and are cautious, oral and anal sex is fine during pregnancy. As your pregnancy progresses, experiment to find what works best while being mindful of the potential risks. Let your creativity take over, as long as you keep mutual pleasure and comfort in mind. But also consider this: As you get closer to your due date, pregnancy hormones and thinning cervical mucus can make things very messy. If that doesn't bother your partner, have at it. Just don't let them blow into your vagina because that can cause a fatal air embolism.
10
There are times you should avoid pregnancy sex.
Breast stimulation, female orgasms, and certain hormones in semen called prostaglandins can cause uterine contractions. Your health care provider might recommend avoiding sex if: 
You have unexplained vaginal bleeding 

You're leaking amniotic fluid 

Your cervix begins to open prematurely (cervical incompetence) 

You are carrying multiples (twins, triplets and so on)

Your placenta partly or completely covers your cervical opening (placenta previa) 

You have a history of preterm labor or premature birth
Benefits Of Sex During Pregnancy 
Pregnancy is a special and sensitive time for a woman. It would help if you had your needs met, like getting a healthy portion of your cravings and experiencing special intimacy with your partner. Sex during pregnancy can have benefits for both of you, and those include:
1
You can get better orgasms.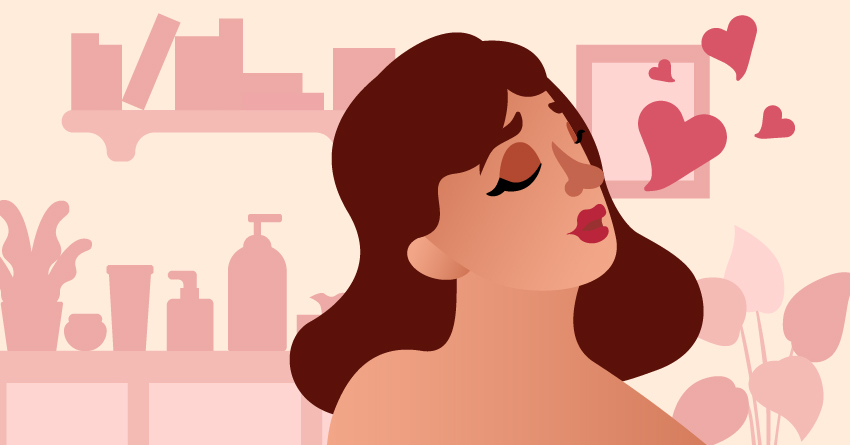 Increased blood flow to the genitals could mean an increased number of more powerful orgasms for pregnant women. And as we've mentioned prior, a woman's body can be more sensitive during pregnancy, so that sexual activity may bring you new waves of pleasure.
2
It can be a great way to keeping fit.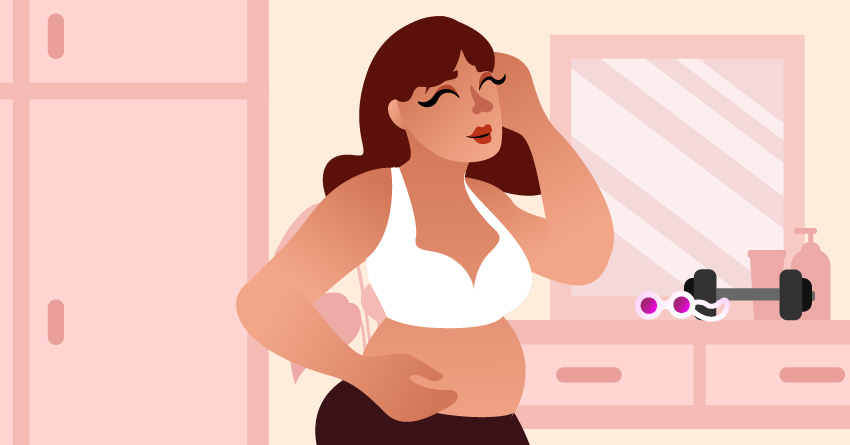 Physical activities that exercise the heart are good for your health, and ideally, you should exercise three to five times a week to keep your heart healthy. Luckily this includes sex as well as working out! Just like an intense workout, being sexually aroused increases heart rate, with the number of beats per minute peaking during orgasm. 
3
It can boost bonding between partners.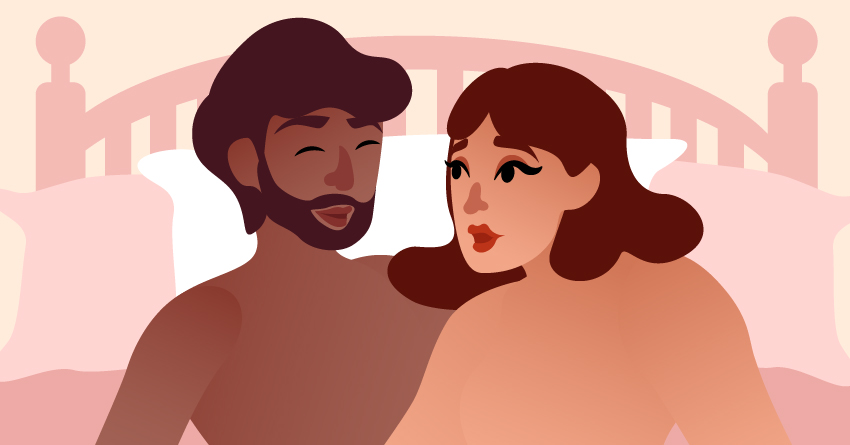 Some couples find that sexual activity during pregnancy brings them closer together. And sex is essentially one of the best ways to show intimacy for each other in this sensitive chapter of your life. So cherish this time and be present with your partner.
4
Sex during pregnancy can boost the immune system.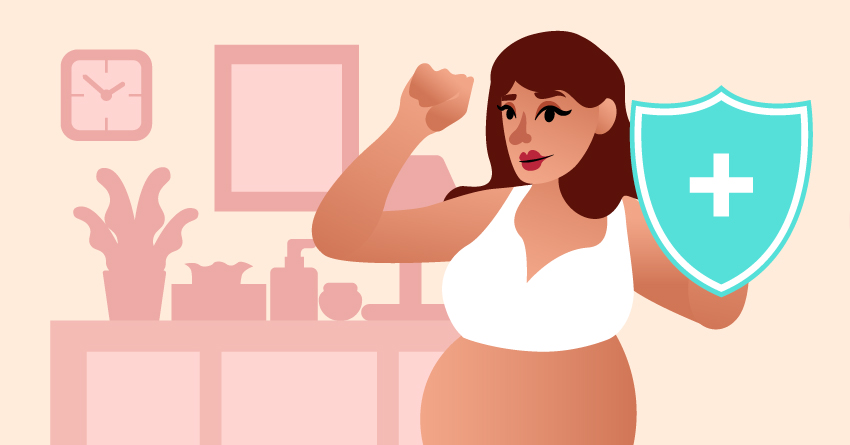 Studies show that sex increases IgA, which is an antibody that helps keep colds and other infections at bay. However, Clifford Lowell from the University of California-San Francisco also said that sexually active people are exposed to more infectious agents than individuals who are not sexually active. So you should still practice protection while engaging in pregnancy sex. And luckily, the immune system also responds to these infectious agents by producing more IgA, which could help protect against colds and flu.
5
It's a good mood booster.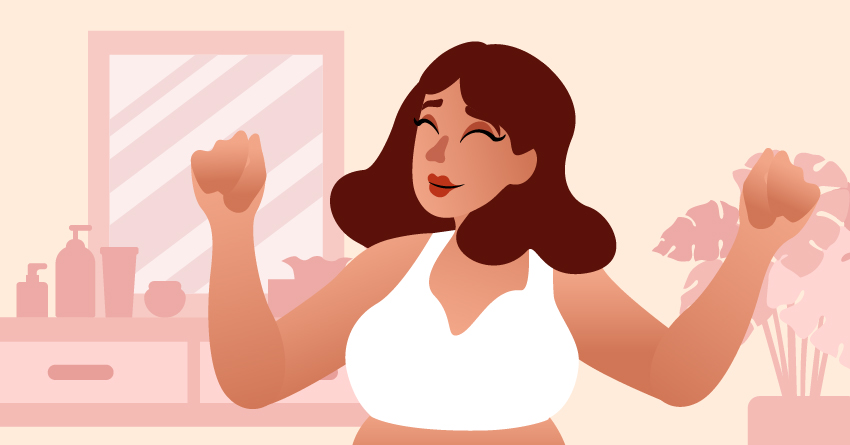 Orgasms release endorphins that can help mother and baby feel happy and relaxed. The brain also churns out serotonin after an orgasm. This hormone is known to promote good mood and relaxation. In some people, serotonin can also lead to drowsiness and the desire to curl up for a nap.
6

It could help ease your postpartum recovery.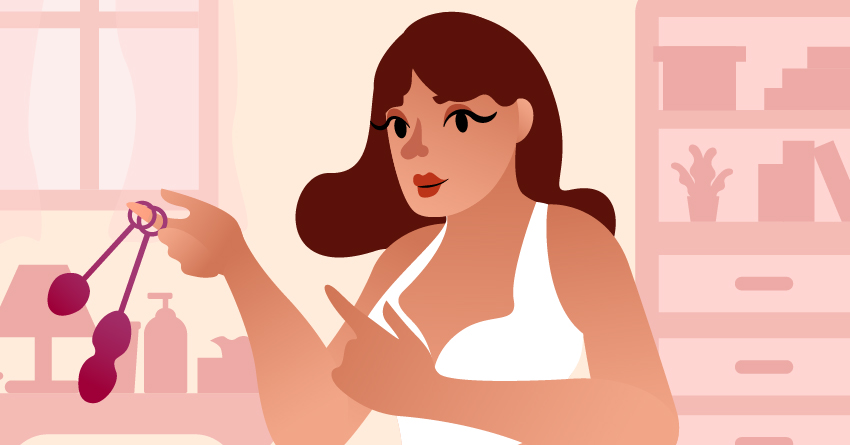 Because pregnancy sex can help tone your pelvic floor, you're preparing your body for both childbirth and recovery, just by having orgasms! You can also try doing kegels during sex if you want to get those vaginal muscles in shape even more.
7

It helps you get better sleep.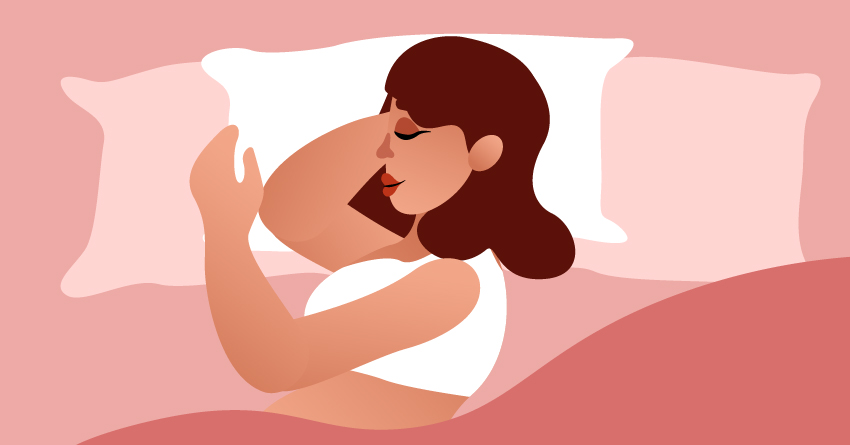 Sex is not just a great way to work out during pregnancy, it could also help you get better sleep. Sex helps you relax, but it releases the above-mentioned feel-good hormones to get you into sleep zone as well.
8

Pregnancy sex helps ease pain and discomfort.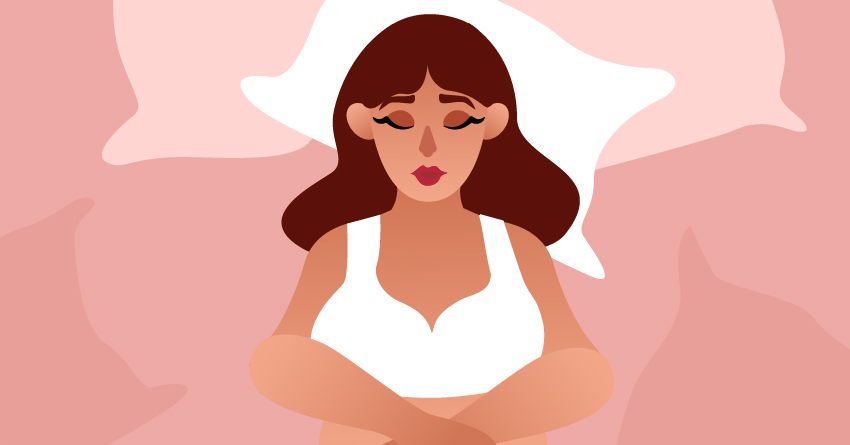 Since orgasms signal the release of oxytocin, a hormone that can increase your pain tolerance, they can help with those backaches and other pregnancy-related pains. Happy hormones from sex can help you ease out any pain and discomfort that you are feeling at a given moment.
9

It helps lower your blood pressure.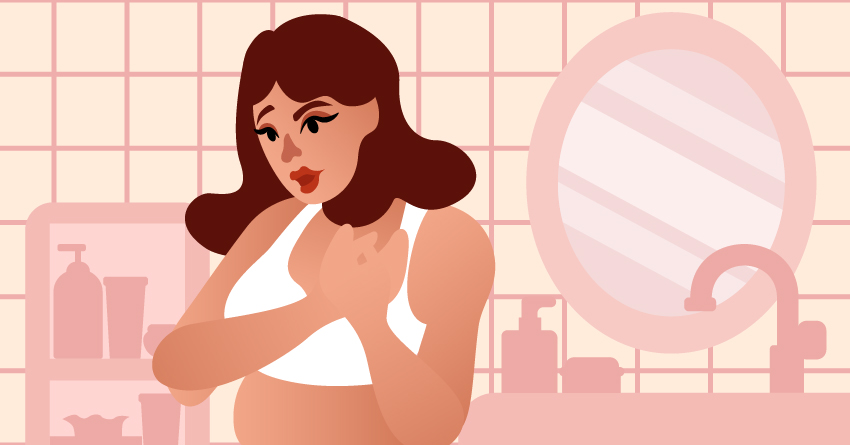 Although your blood pressure may be lower right after having sex, it's only temporary so the cure isn't sex all the time. Since high blood pressure can be serious for both you and your baby, it's important to work with your doctor on ways to prevent or control your blood pressure.
10

It helps reduce stress.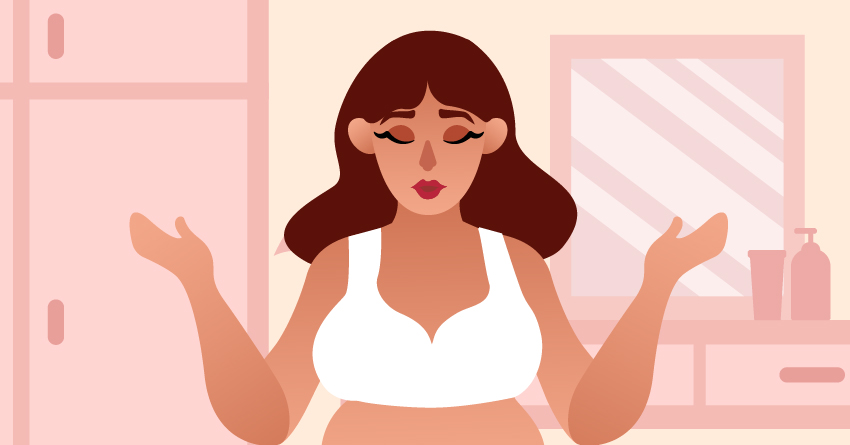 Although pregnancy is usually a happy time, it's normal to worry about things like work, finances and how your life will change after your baby is born. Oxytocin, the love hormone that your body releases when you have an orgasm, can help to negate some of that stress and also help you sleep better.
Enjoy Sex During Pregnancy With These Essentials
Enjoy sex even further with the help of our highly recommended sex toys and essentials. Feel free to explore new toys with your partner and share stimulating bliss together!
1

Satisfyer Double Whale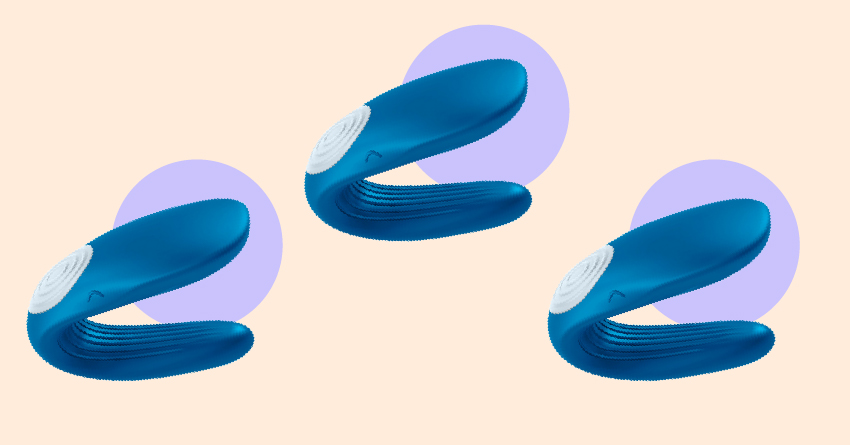 Looking for the ideal toy to share with your partner? Say no more; we've got the ultimate couple vibrator for you. The Satisfyer Double Whale brings a surge of pleasure for you and your boo. It features an ergonomic u-shaped structure and powerful vibrations.
2
Durex Fetherlite Condoms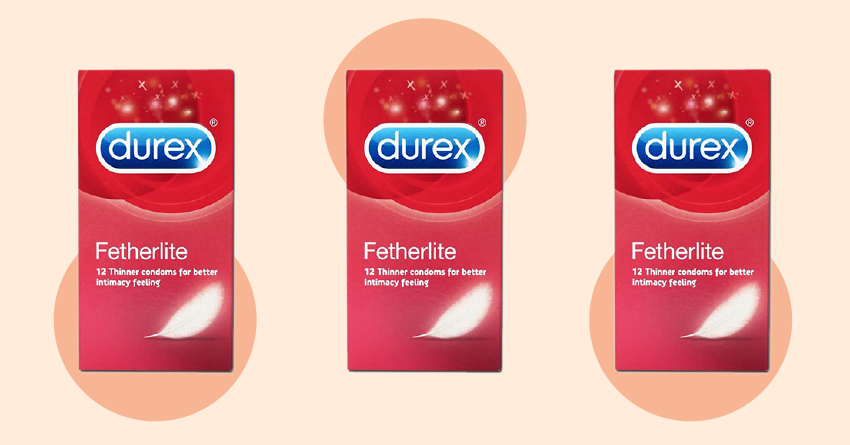 Enjoy blissful intimacy with your partner without sacrificing safety. The Durex Fetherlite Condoms 12s features a thin design, increasing your sensitivity and ensuring a natural feel when worn.
3

Nova 2 by We-Vibe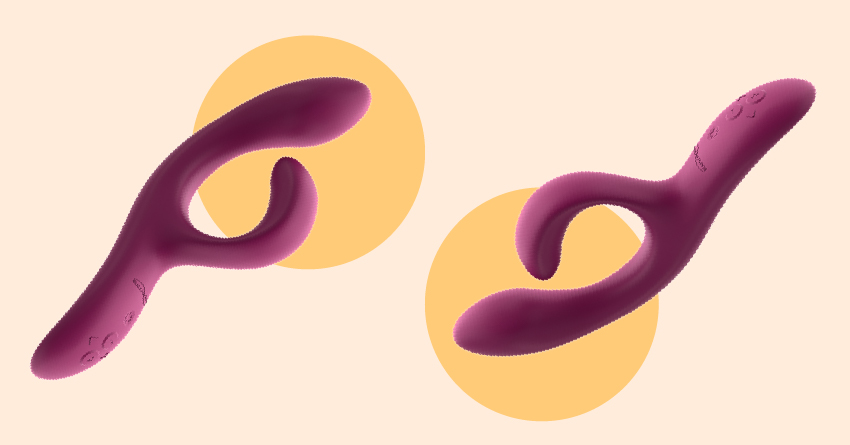 Taste pleasure like never before with the Nova 2 by We-Vibe! This hi-tech toy has everything you'll need in a rabbit vibrator – ergonomic design, powerful vibrations and travel lock feature. This luscious vibe is app-enabled— you and your partner only need to install the We-Connect App!
4
SVAKOM Tyler Vibrating Penis Ring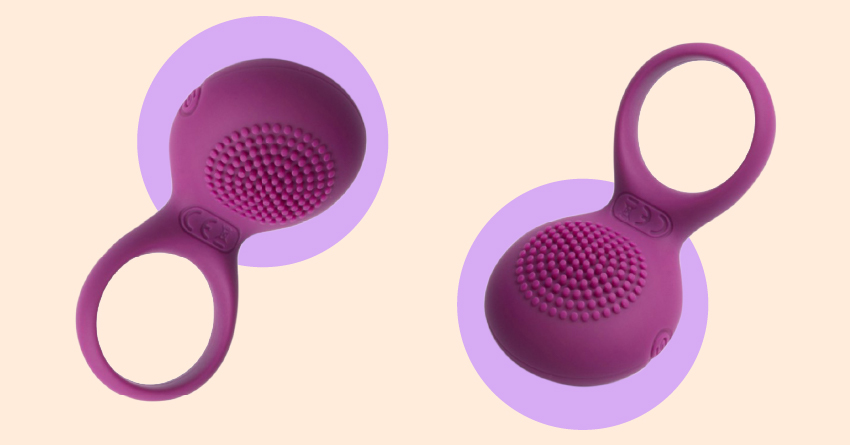 Experience stimulating bliss with your boo with this cock ring! The SVAKOM Tyler Vibrating Penis Ring helps prolong a man's stamina but also helps stimulate a woman's clitoris with a soft vibrating contoured pad made of body-safe silicone nodules that intensify the simulations.
5
Intome Soft Moisturizing Lubricant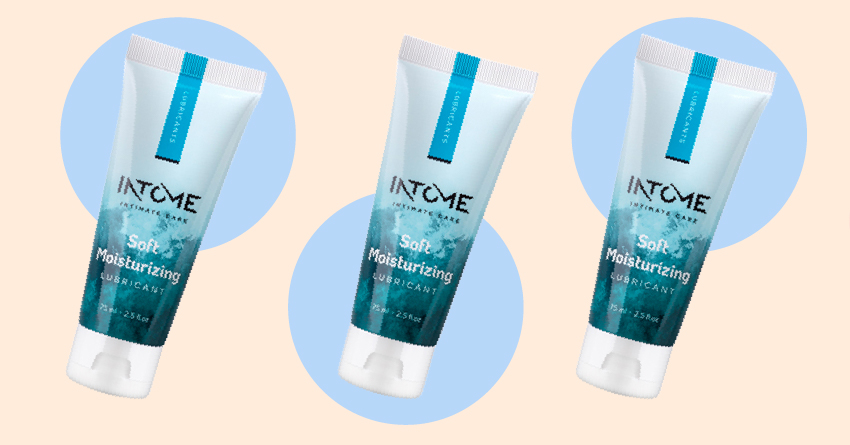 Get great stimulation with this incredible lube! The Intome Soft Moisturizing Lubricant provides a comfortable feeling and eases penetration during sex. It comes with a moisturizing effect, keeping your genitals soft and silky smooth.
Frequently Asked Questions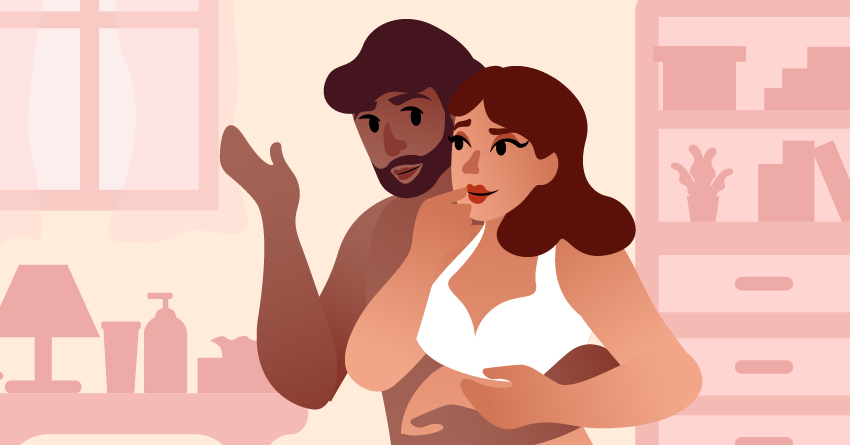 We've tackled the things you should know about sex during pregnancy. But we know you may still have questions, so we've laid an FAQ to help you further in this sensitive time.
1

When do I see a doctor?

Visit your doctor or midwife if you're experiencing: pain, bleeding, shortness of breath, other physical issues. And, remember to make a regular visiting schedule with your doctor as well to ensure the healthy progress of your pregnancy.
2

When can I have sex after having my baby?

You will be needing plenty of rest upon the delivery and the standard recommendation is about six weeks. Women with few complications often start having sex again before that, as long as tearing or infection isn't present. We suggest you check with your healthcare provider to find out further on your status.
3
I bled a bit after sex. Should I be worried? 
Bleeding after sex is a common concern. Increased blood flow to the cervix and vagina during pregnancy, so friction from sex could cause a little bleeding. Usually, this is nothing to worry about, but it's always a good idea to check in with your provider.
4
Is it weird that I have no interest in pregnancy sex?
Plenty of factors impact how you feel about sex during pregnancy. Some women don't enjoy their pregnant bodies. They don't feel sexy or appealing. Others feel sexier because they have fuller breasts or experience more powerful orgasms. For some women, the surge in hormones makes them want sex more often than usual. Sex is personal, so your experience with pregnancy sex will also be. Learn to communicate your needs with your partner.
5

Is it normal to have orgasmic dreams at night during pregnancy?

Yes. Many women have amazing "wet dreams" or sleep orgasms when pregnant. It is another bonus due to higher estrogen levels and increased blood flow. It's completely normal to have these dreams and they will most likely subside after you give birth, so enjoy it!
Takeaway
With all these learnings, you are well on the way to enjoying sex during pregnancy. Whether you're currently pregnant or are simply curious about the topic, we hope this article has been a major help. Sure, sex during pregnancy is really hot and fun but ensuring safety in the process is even hotter. So remember to keep these tips in mind and always consult your healthcare provider to ensure a healthy pregnancy. 
If you are interested in more sexual health topics, click here for more. And if you have more specific queries, you can head on and ask Dr. Sex; she'll be more than happy to answer your questions.