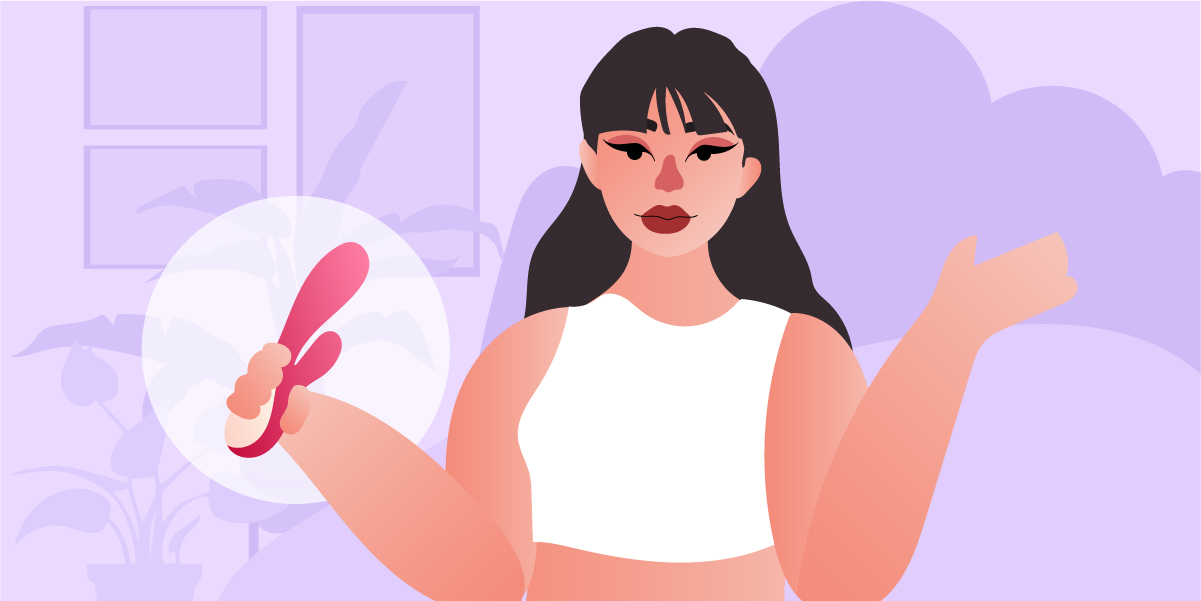 Planning to buy a rabbit vibe from your favorite sex toy shop? Already have one but unsure on how to use a rabbit vibrator? We got you covered, hun. Today's featured guide is all about the rabbit vibrator and how this exquisite toy can help you reach greater Os.
Rabbit vibrators have always been an adult toy staple ever since it got launched in 1983. It started when a Japanese sex toy company launched a line of bright vibrators with animal clitoral ticklers in it. This is due to Japan's laws against obscenity so they designed their dual-action vibrators as unsexual as possible.
After getting the love from the Japanese crowd, a Seattle-based sex toy store named Babeland introduced the rabbit vibrator in the US. Due to its dual features and charming designs, it got so popular in the US that Babeland launched a second location in New York.
It was then catapulted into mainstream popularity when it appeared in the hit show Sex and the City by 1998. The popularity goes on, as more manufacturers started making vibrators with advanced features, such as rotating and thrusting capabilities.
Now, just by reading our quick history above, you're probably wondering why the female crowd loves to use the rabbit vibrator. Well, here's why it's one of the bestselling sex toys for women.
What is a Rabbit Vibrator?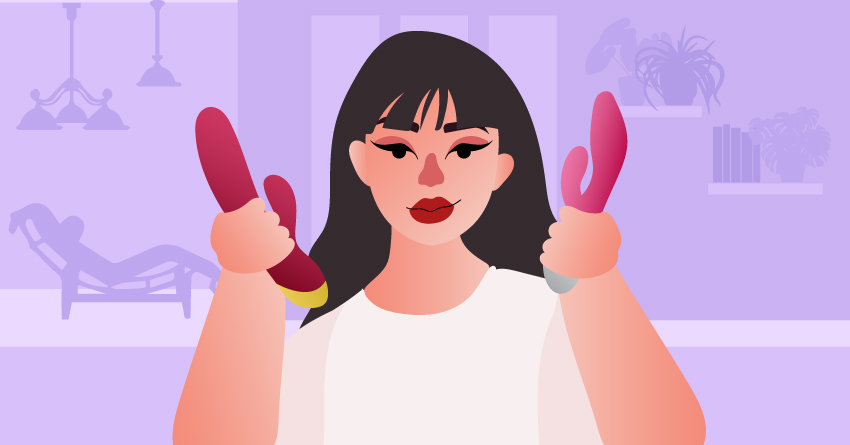 A Rabbit Vibrator is a type of vibrator that can simultaneously pleasure a woman's clitoris and g-spot. It consists of two parts: The clitoral tickler that is usually shaped like a rabbit head, and the phallic-shaped shaft that stimulates the vagina. As you use the rabbit vibrator, you can then send vibrations on both of the clitoris and vagina, bringing yourself in a frenzied orgasm.
Now, the initial variants only have vibrations as their sole feature. But as time went on, sex toy manufacturers have started making advanced features for rabbit vibrators. Some of the current variants have clit suckers on the clitoral tickler, thrusting shafts, rotating shafts, dual motors, attached anal beads, warming shafts, app-controlled features, and so on.
How to Use a Rabbit Vibrator
As you've learned about the rabbit vibrator, you're probably enticed to try this bad boy out. But before you send yourself to orgasmic heavens, we suggest reading through this guide. This will ensure that you'll have a safe and fun experience.
1

Get to know your rabbit vibe.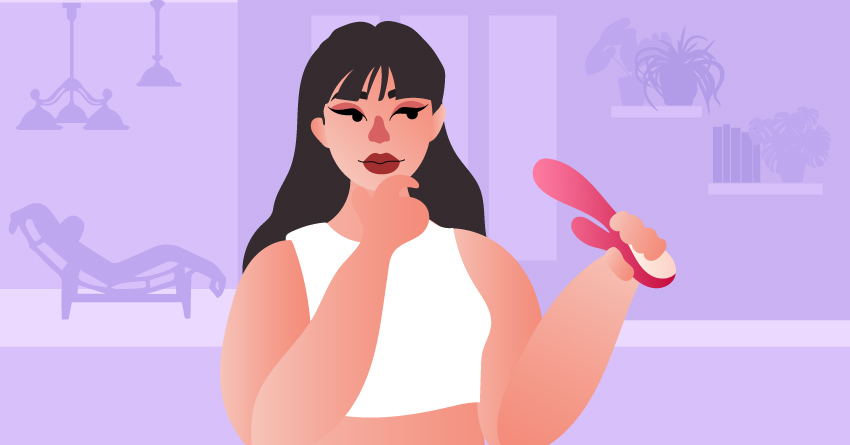 It can be pretty tempting to use the rabbit vibrator once you've got it out of the packaging. But patience is the key, sis. As you charge the toy or prepare its batteries, make sure to fully read the manual that comes with the device. Learn about its vibration modes, charging time, preferred lube, and suggested ways to maintain it. By doing this, you'll be able to unlock all the features of the toy and ensure that it will last a long time.
2

Play it in your external erogenous zones first.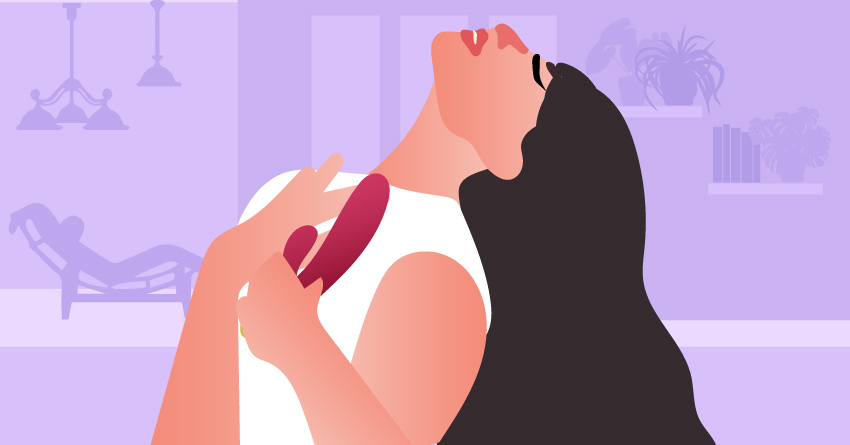 Teasing your body with this vibe isn't mandatory, but this will surely make the experience more pleasurable. You'll also locate the G-Spot easily when you're fully aroused.
For starters, turn on the rabbit vibrator (usually by pressing the power button for a few seconds). Only turn the vibrations on the shaft part of the toy. Once it's all set, run the vibrating toy in your erogenous areas such as the neck, nipples, and pubic mound. Don't put it on your clit or vagina yet– just keep on teasing your body.
3

Dab some lube on the shaft and clitoral tickler.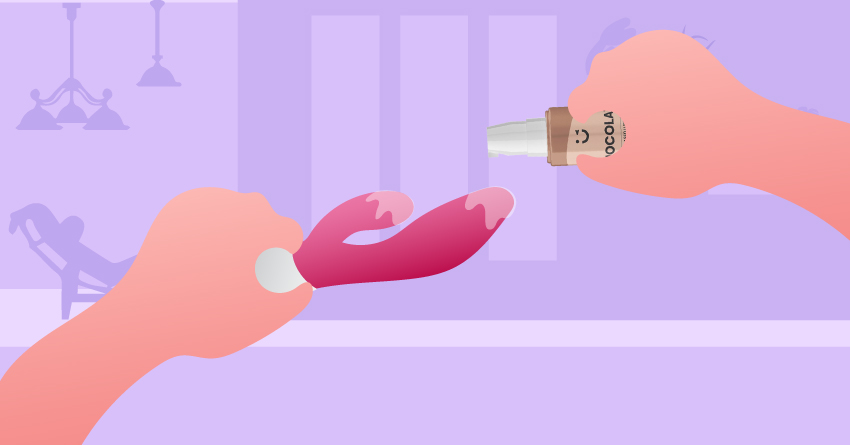 Can't hold it in and want your luscious vibe down there? Then go for it, sis! But before you use the rabbit vibrator, dab some water-based lubricant on the shaft and clitoral tickler part of the toy.
Now, we get that you already have some lady juices down there, but it might not suffice, especially for rabbit vibrators that have bigger shafts. So for a smoother experience on your end, we suggest using a sexual lubricant before playing with this toy. You can also use a pre-lubricated condom— just wrap the condom on the shaft part.
Now, keep in mind that if you have an oil-based lube, silicone-based lube, or massage oil, you can't use it for your rabbit vibrator. Aside from it generally is bad for your vagina, it can also damage the surface of your rabbit vibrator, especially if the sex toy is made from silicone.
4

Get yourself in a comfortable position.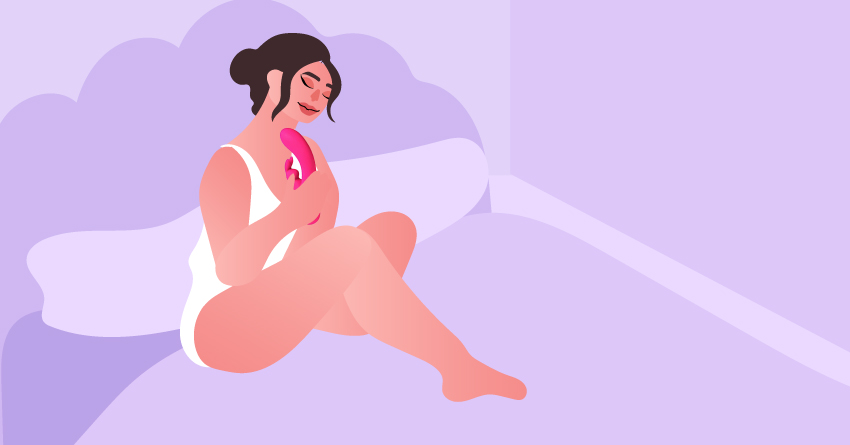 Before you use the rabbit vibrator, make sure to be in a private and comfortable position. For beginners, just go with the classic position– lying at your back in the bed.
You can also opt for sitting down, lying at your side, or lying at your back, but that could be uncomfortable especially if you've never tried this vibrator yet. Once you're used to the simplest positions, you can amp it up by trying advanced solo play positions.
5

Locate your G-spot with your fingers.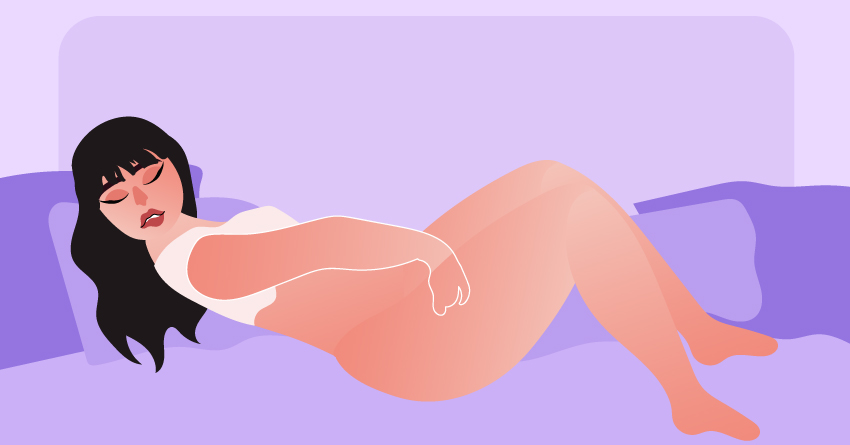 One of the trickiest things about using a rabbit vibrator is to ensure that the shaft part is massaging your G-spot. Now, if you've never tried stimulating your G-spot before, we suggest locating it with your fingers first.
The G-spot is located 2-3 inches deep in the upper wall of your vagina. To find this spot, you need to be fully aroused. After that, gently insert your index or middle finger inside your vagina. The G-spot has a ribbed texture (it swells up when you're aroused) and feels different from the other parts of your vaginal wall.
6

Gently insert the shaft of the rabbit vibrator in your vagina.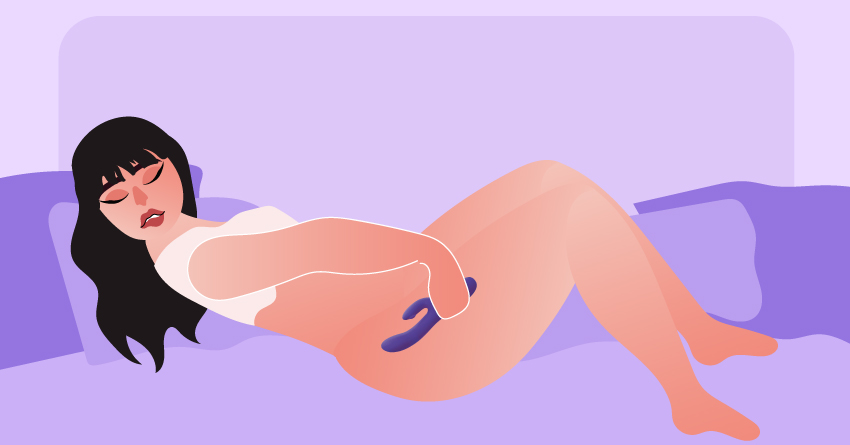 Once you're ready, gently insert the shaft of the vibrator in your vagina. You should position the toy in a way that the small vibrator/rabbit-shaped clitoral tickler is at the top, just right above the clitoris (the nub on the upper part of your vulva). 
For a more comfortable experience, make sure that there's a generous amount of lubricant on the shaft part. We also suggest turning off the rabbit vibe when inserting it in your vagina.
After pushing the shaft in, adjust the clitoral tickler, ensuring that it rubs against your clitoris. Once everything's set, you can then turn on the vibrator again. You can either keep the rabbit vibrator inside your vagina or thrust it in and out of your body using your hand. Enjoy the pulsating sensations!
7

Adjust the vibration modes.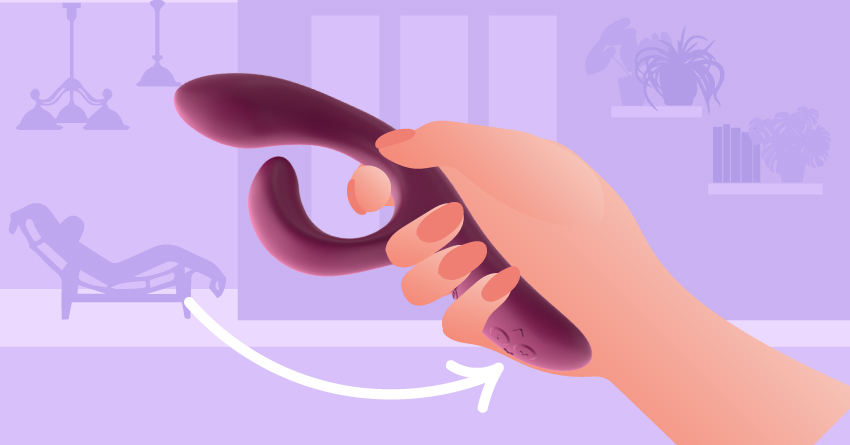 Rabbit vibrators have various vibration modes, rotating/thrusting speeds, and vibration pressures. So no worries if you want gentler vibrations or quick vibration patterns, there's a frequency that could work for you. You just need to read the manual of your vibrator to know how to navigate the modes.
8

Clean it as soon as you're done playing.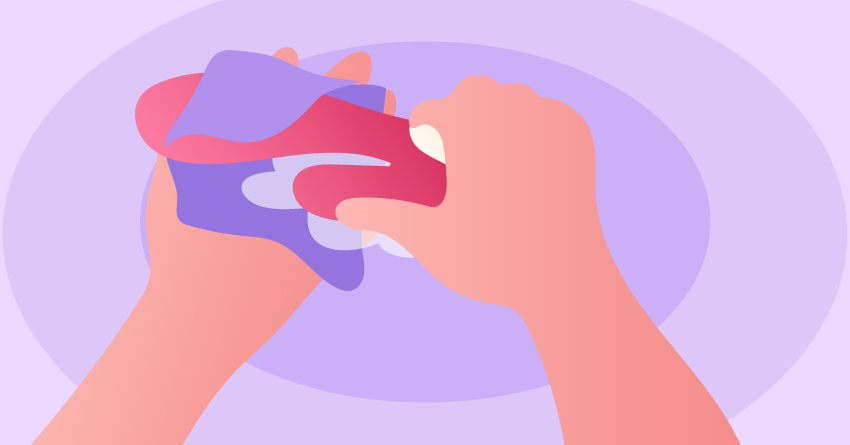 Once you've reached that spellbinding climax, you can either have another round or just clean it up. To clean the rabbit vibrator, just use mild soap and warm water. You can lightly submerge the shaft and clitoral tickler in a tub of warm water with some soap in it. You can also just gently scrub the toy in running water.
As for storage, it's best to keep it inside a satin pouch before putting it in your closet or bedside drawer. This will keep the rabbit vibe protected from dust and dirt.
Fun Ways to Use a Rabbit Vibrator
One of the popular misconceptions of a rabbit vibrator is that it's a one-trick-pony and only works for solo play. Here's the thing– the sky's the limit when playing rabbit vibrators. As long as you have your creative juices flowing, you can surely have new kinds of plays with this vibe. Here are suggested ways that you can do with a rabbit vibe.
1

Go for the bump and grind.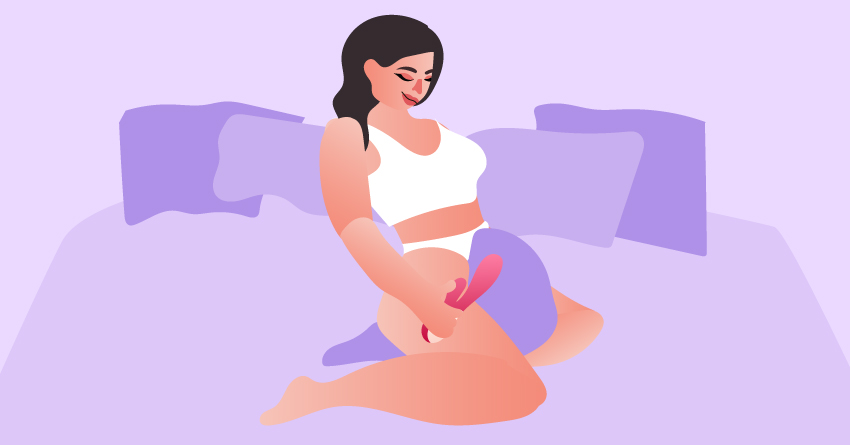 When you use a rabbit vibrator, keep things fresh by trying various positions with it, such as this one. Use two pillows and place the rabbit vibrator in between the gaps of the pillows. Just keep it in a slight 120-degree-angle, just the way a man's penis would be. After that, start straddling the rabbit vibrator. It's up to you to hold the vibrator for extra support. It's also ideal to use a sex pillow wedge for this position.
2

Incorporate other sex toys during the play.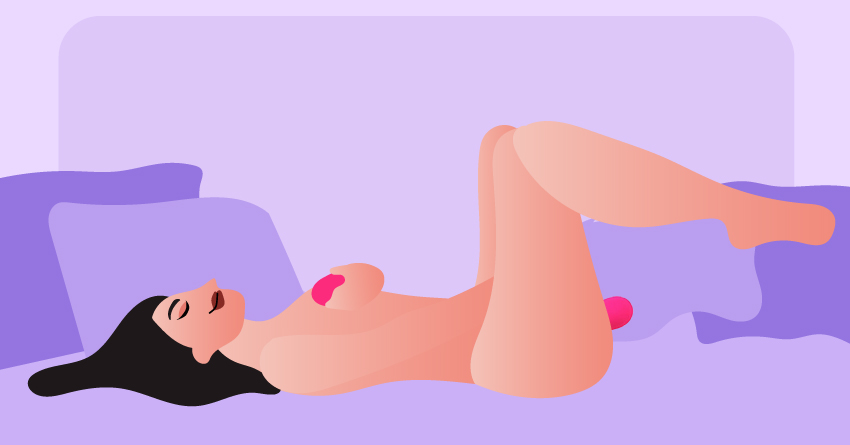 Another way to keep the fun is by incorporating other sex toys while you use your rabbit vibrator. You can use nipple clamps or nipple clamps during solo play. As for coupled play, you've got more options as you have someone with you– you can opt for BDSM toys such as restraints, sex position straps, paddles, ticklers, and whips.
3

Play it with your partner!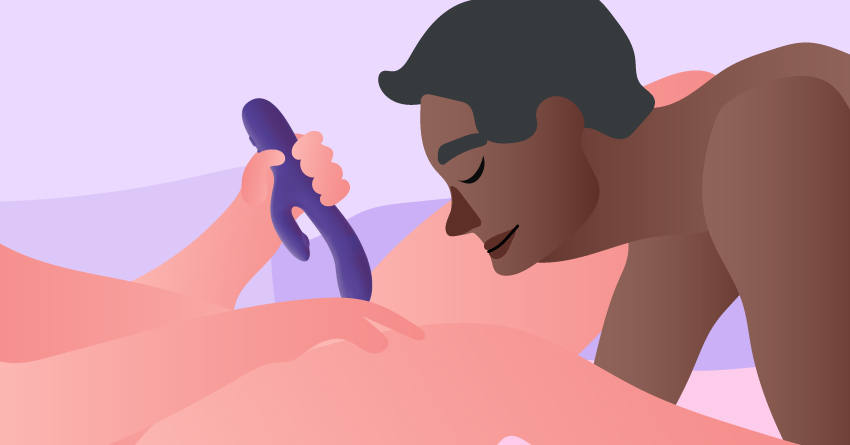 Though the rabbit vibe has always been ideal for solo play, you can still use a rabbit vibrator with your partner. You can grind against it while giving oral sex to your lover. You can also use the rabbit vibrator while your partner penetrates you anally– fulfilling that double penetration fantasy. Rabbit vibrators can also work in various kinks such as BDSM and roleplaying.
4

Use it during a steamy cybersex sesh.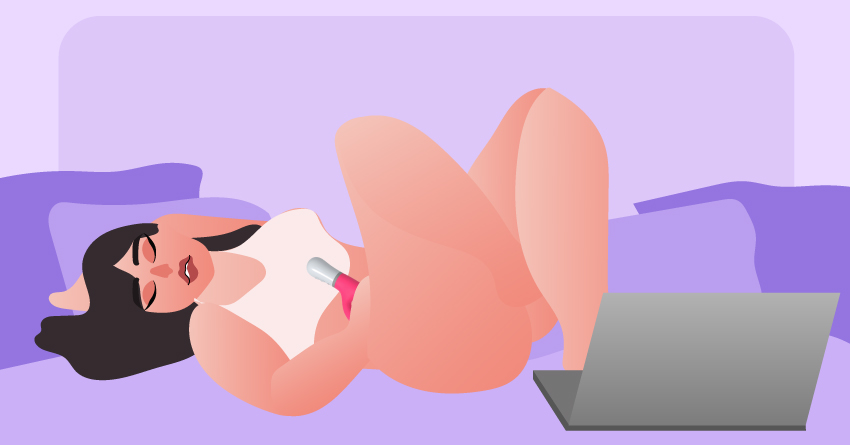 If your rabbit vibrator is app-controlled, you can use it while having a steamy video call with your partner. They can control the vibrations of the toy while you moan and squirm their name. This is ideal for long-distance couples and adult cam entertainers.
5

Use it in the shower.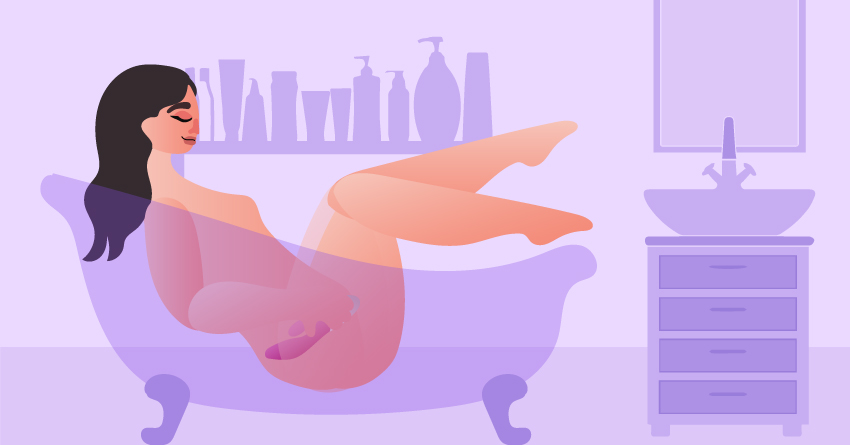 As long as your vibe is 100% waterproof, you can use the rabbit vibrator in the shower. You can have standing or doggy positions with it. You can also use it while having a warm bath. Just lie down on the bathtub, spread your legs wide, and thrust in and out of the vibe. Close your eyes and imagine having bathtub sex with your lover. Enjoy!
Best Rabbit Vibrators for Beginners
If you don't have a rabbit vibe yet, we can sense that you're excited to get one for yourself. But chill for a sec and make sure to list down the features you need and set up a budget– we don't want your love toy purchase to end up with regrets. We also suggest going for trusted sex toy shops, such as Lauvette. We get that some brands have cheaper vibes, but they usually don't last long.
Now, if you don't want the fuss of listing your preferred features on a rabbit vibrator and just want a beginner-friendly variant, well we're here to help. Here are some of the best rabbit vibrators for beginners.
1

SVAKOM Alice Vibrator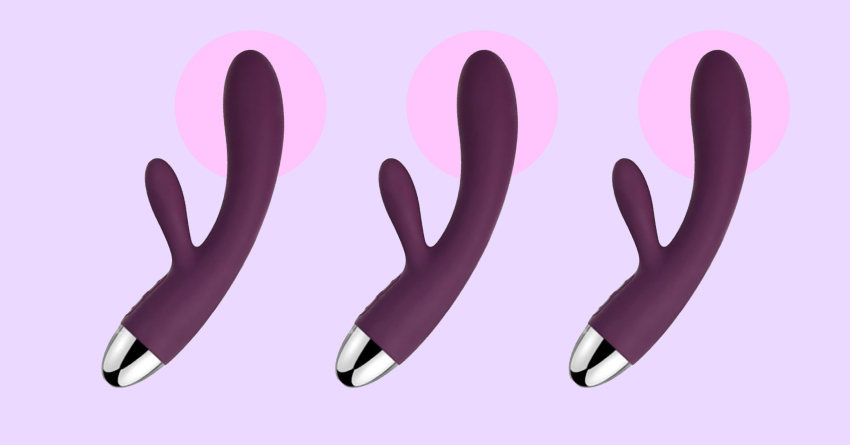 From teasing foreplay, down to explosive orgasms, the SVAKOM Alice Vibrator gives the best vibrations. The body of this vibe is made from body-safe silicone, so it feels soft and gentle on your skin. Its double head can stimulate both your vagina and clitoris. Whether you're up for gentle or body-shaking vibrations, you'll surely love to use this rabbit vibrator.
2

Nova 2 by We-Vibe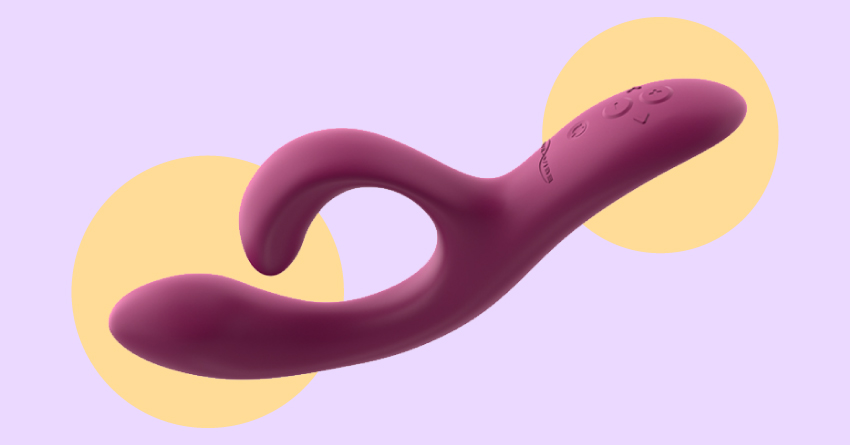 If you want a uniquely-designed rabbit vibrator that fits perfectly on your curves, you can surely count on the We-Vibe Nova 2. It comes in a sleek and ergonomic design, ensuring to provide enough pressure for your clioris and g-spot.
Along with the specialized structure, this toy is packed with 10+ vibration modes, delivering pure satisfaction with every use. This luscious vibe is also app-enabled; you and your partner only need to install the We-Connect App!
3

SVAKOM Trysta Vibrator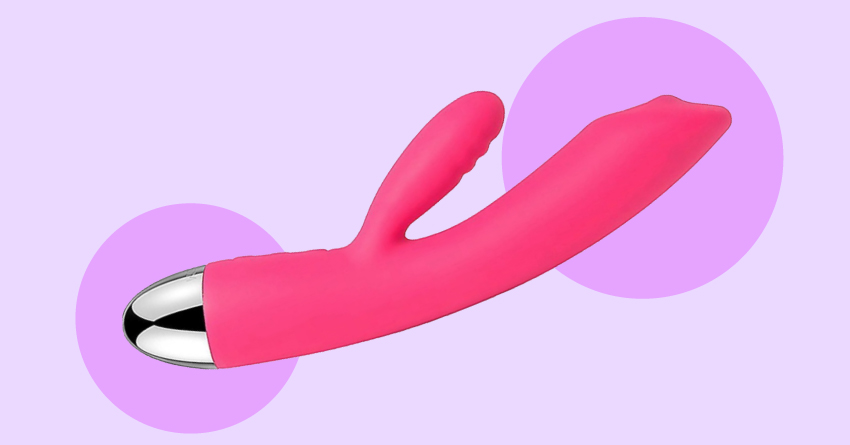 Another SVAKOM vibe on this list, the Trysta Vibrator is a uniquely designed vibe that comes with a shaft equipped with a rolling tip, making your vaginal massages a mind-blowing experience. Made with an eco-friendly silicone, this rabbit vibe is the best one on the list in terms of G-spot stimulation.
4

Lovense Nora App-Controlled Rotating Rabbit Vibrator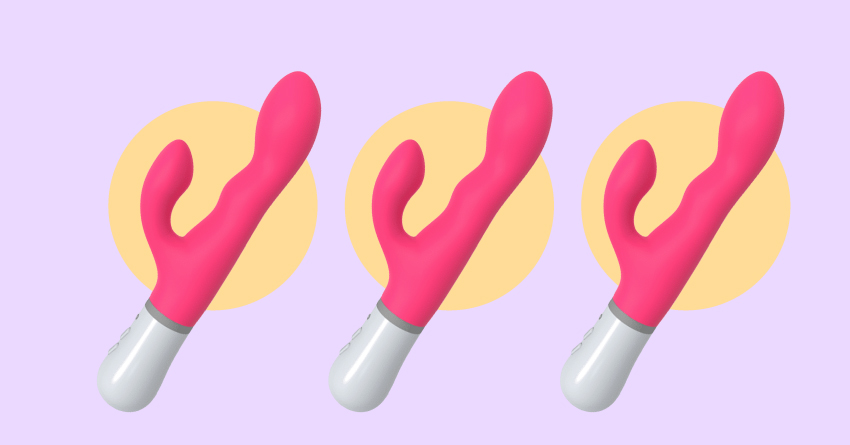 The Lovense Nora App-Controlled Rotating Rabbit Vibrator features a flexible curvy shaft, rotating head, 3 high-powered vibration modes, and 3 rotating modes. It's also app-enabled, so if you want your long-distance lover to control this toy or create your own vibration modes, you can do just that. The app even lets you have a in-sync play/remote sex with a Lovense Max 2 Masturbator user.
5

Satisfyer Mono Flex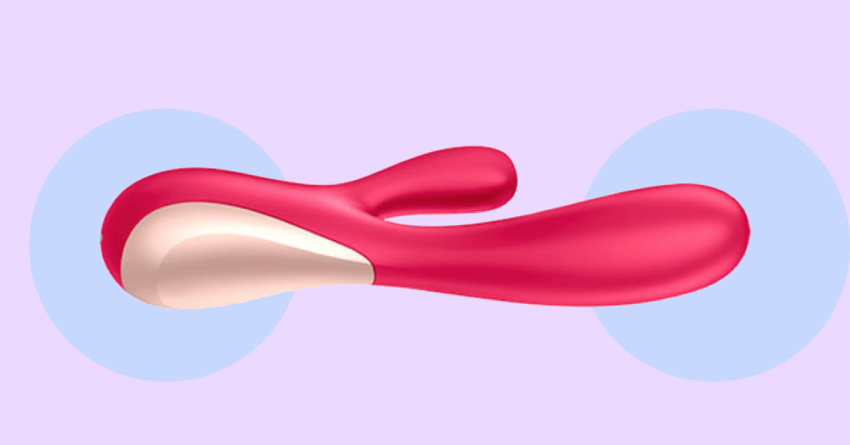 The Satisfyer Mono Flex features 11 vibration modes– ranging from gentle vibes up to earth-shattering vibrations. But don't worry about the intense vibes as the toy is designed to be low-noise.
Another great thing about this rabbit vibrator is that it's app-enabled. Through the mobile app, you can create your own vibration patterns, sync your vibe to your favorite songs, and even have a steamy video call sesh with your long-distance lover.
6

The Violet Rabbit Vibrator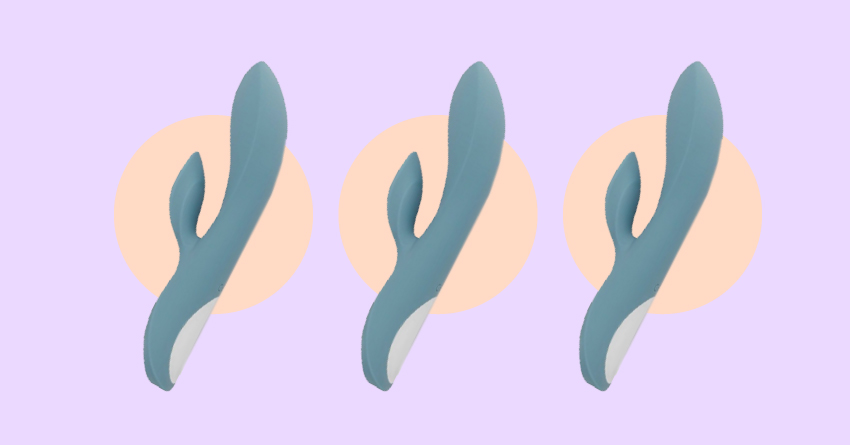 Make your body bloom with the Violet Rabbit Vibrator. It features a sleek design, unique lovely color, and a free silky eye mask— perfect for your self-care night! It has 2 powerful vibrating motors that have 5 different vibration patterns and 5 intensities per pattern.
7

VeDO Kinky Bunny Plus Dual Vibe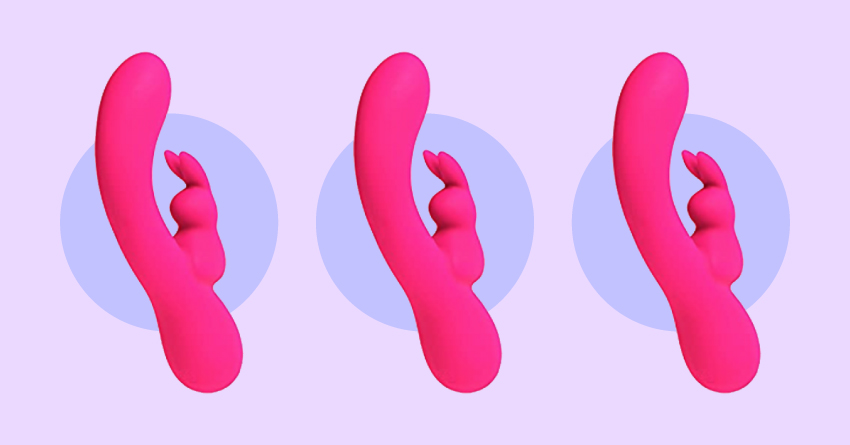 Looking for a rabbit vibrator with a quirky design? You'll definitely like this one. The VeDO Kinky Bunny Plus Dual Vibe has two independent motors on the shaft and clitoral area, ensuring that your g-spot and clit will be equally pleased with pulsating vibrations. Made from velvet-soft silicone, this love toy comes with a charming bunny tickler, giving enough pressure against your pleasure nub.
8

VeDO Rockie Dual Vibe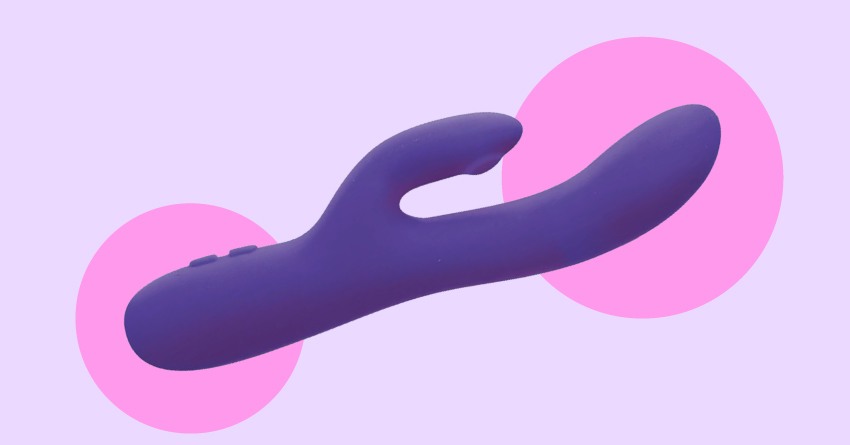 The VeDO Rockie Dual Vibe is designed with a sleek curved shaft and clioral tickler that will send waves of pleasure to your clit and g-spot. As for its vibrating features, this exquisite rabbit vibrator can definitely pack a punch as it has two independent motors inside. It's also waterproof, so if you want to play it while showering, go for it!
9

ROMP Jazz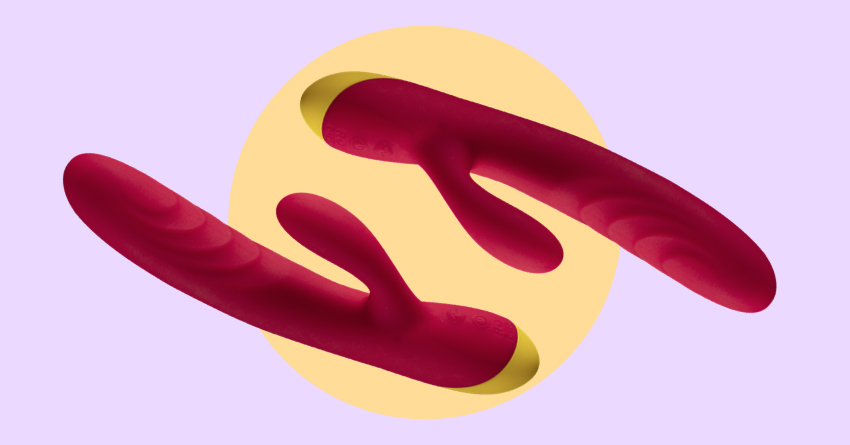 The ROMP Jazz provides dual stimulation to your G-Spot and clitoris. It's made with body-safe silicone and ABS and comes with powerful vibrations— in 7 modes and 5 patterns! And if you wanna make a splash, you can do just that with the Jazz, as this vibe's 100% waterproof.
10

Sinfully Blessed Rabbit Vibrator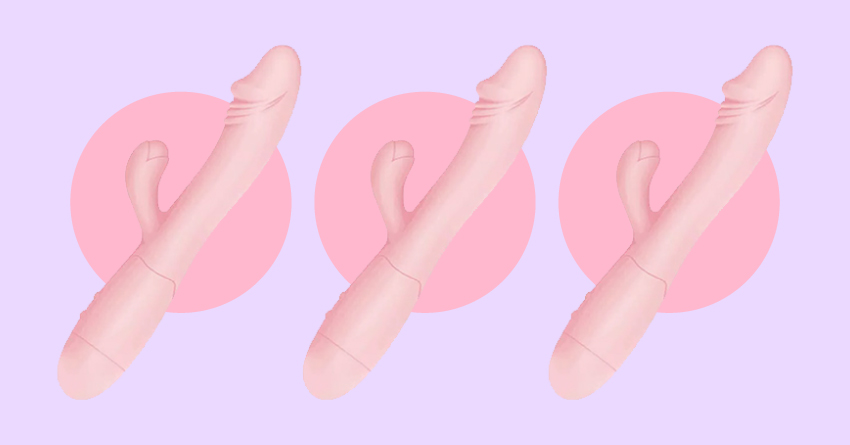 Let this rabbit vibrator send you high up in the heavens, then back down to earth, over and over again. The Sinfully Blessed Rabbit Vibrator features 30 vibration modes (yes, you read that right), an ergonomically designed clitoral tickler, and a tapered tip. With this charming design and high-caliber features, you'll end thanking the heavens for this one!
Takeaway
If you want to give both your clitoris and g-spot some love, you'll surely love to use the rabbit vibrator. It's a fun, beginner-friendly, and cost-effective toy for your solo plays. It may be intimidating to use at first, but as long as you've read this guide and the instructions that come with your vibe, you'll have no issues with playing it.
If you still want to check out rabbit vibrators, you can visit this page. We have rabbit vibrators with clit-sucking functions, thrusting shafts, rotating shafts, textured shafts, adjustable tips, attached anal beads– you name it, we got it. Have fun playing with this charming vibe!