This "how to orgasm" article is written for the female audience. As for the lads, please click here to see the different guides on male pleasure and male masturbation techniques. Enjoy!
Experiencing difficulty in reaching an orgasm? You're not alone in this one. Several studies have shown that women are having difficulties in reaching orgasm. For instance, only two in five women are fully satisfied after sex with their partner, as reported by Ann Summer's Pleasure Positivity Project.
Another study was conducted by Durex, claiming that 75% of women in the Netherlands and Belgium don't orgasm during sex. On the other hand, 28% of men stated that they don't always climax during the deed.
These reports show that the "orgasm gap" or "orgasm inequality" still exists. Because of the lack of information, the stigma surrounding masturbation, and the taboo about sex-ed, women are still having a hard time getting themselves to that blissful climax.
It doesn't have to be this way, though. We need to start unlearning the unhealthy habits and thoughts about sex and start exploring our bodies. By opening ourselves to new information about our bodies and other aspects of sexual wellness, we're opening ourselves to new ways to reach the big O! That's why we've created the ultimate guide to help you orgasm more easily.
For this article, we will be sharing what an orgasm is, its twelve types, tips on how to achieve those types of orgasm, and other essential tips.
What is an Orgasm?
According to this University of the Philippines study from 2011, conducted by Eric Julian Manalastas, an orgasm is an experience of "being carried away, upward, to a place of bliss– almost like an altered state of consciousness with sarap (pleasure) as the predominant feeling."
It's considered the pinnacle of pleasure, an intense release of sexual tension, usually accompanied by contraction of genital muscles and female ejaculation. Though women climax differently, they generally feel the following signs:
Increased heart rate
Contraction of genital muscles
Mild body shaking, particularly with the legs
Release of fluids, either from the urethra or vagina
Losing a sense of reality due to immense pleasure
Decreased levels of stress
Feeling sleepy or tired after the orgasm
Stronger connection with a partner (during couple play)
Aside from giving immense pleasure, orgasms also come with health benefits. This includes better sleep quality, improved focus, glowing skin, boosted self-esteem, reduced physical pain, and more.
Types of Orgasm & How to Achieve Them
One of the biggest misconceptions about the female orgasm is that a woman can only experience it through vaginal penetration and g-spot stimulation. That's not the case, though, as women can climax through various ways— sometimes it doesn't even involve their vulvas and vaginas!
That's why if you never came during sex, don't assume that you'll never get to climax or that something's wrong with your body. It just means that you need to experiment more and see what type of stimulation and orgasm would work on your end. With that, here are the 12 types of orgasm and general instructions on how to achieve them.
1

Clitoral Orgasm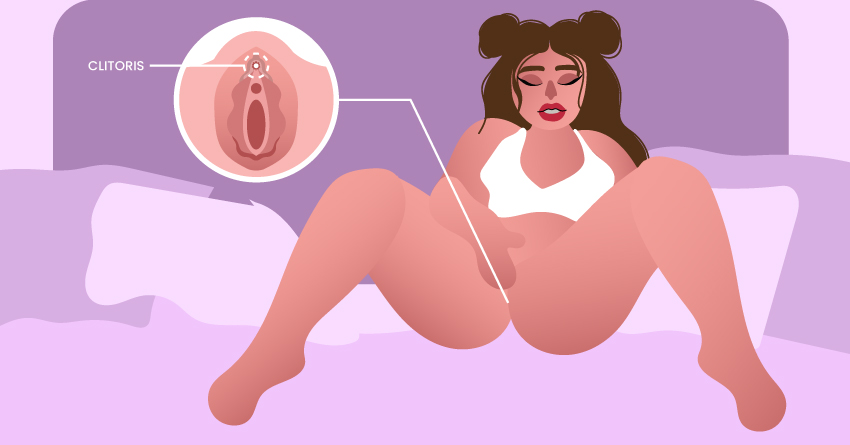 Clitoral orgasm involves stimulating the clitoris, a small nub located on the top part of the vulva, just right below the pubic mound. It has many nerve endings, sending your body in a heated frenzy when touched with the fingers, palm, tongue, or sex toys such as vibrator and clit sucker.
How to Achieve It
Using Your Fingers: Use your lubed-up fingers to make a rubbing, circling, and pressing motions to your clitoris.
Through Cunnilingus: Have your partner lick your clitoris.
Through Dry Humping: Dry hump a pillow or your partner; you can do this with or without underwear.
Using a Vibrator: Use a mini vibrator, finger vibrator, or clit sucker to stimulate the clit.
2

G-Spot Orgasm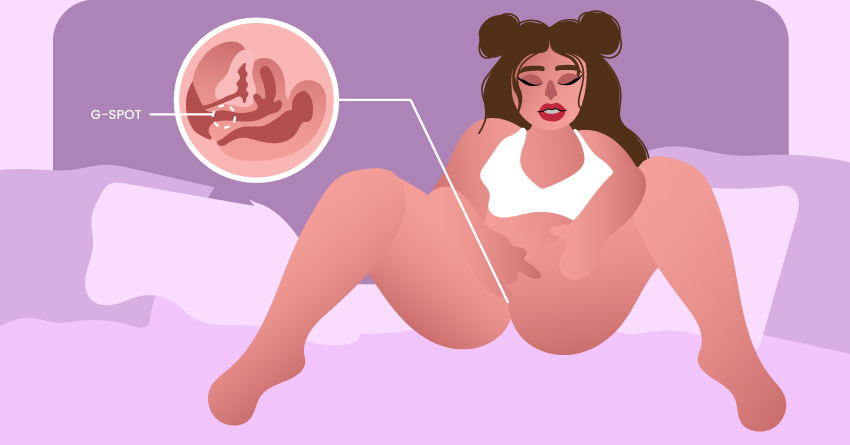 You've probably heard about the elusive g-spot on various blogs and other online resources. This spongy flesh is located 2-3 inches deep inside the anterior vagina wall. What makes this elusive is that the g-spot only appears when you're fully aroused.
However, once you've found and stimulated this zone, you can experience intense orgasms, sometimes even more intense than clitoral orgasms! That's why despite the challenge to achieve this type of climax, people are still inclined to try this out. After all, who doesn't want those toe-curling Os, amirite?
How to Achieve It
Using Your Fingers: Once you're fully aroused, insert your lubed-up index or middle finger and find the spongy flesh on the upper vaginal wall. Once you've located it, start making a "come hither" motion— it's the motion that you do when calling someone. Keep on making the same motion at varying or constant speed (depending on your preference) until you climax.
With a Partner: During intercourse, go for a position that you'll have full control over (such as a woman on top) or a position that allows your partner's penis/strap-on to stimulate your upper vaginal wall. You can check this g-spot sex positions guide for further details.
Using a G-Spot Vibe: Use a g-spot vibrator! They're designed with a curved shaft and flexible tip, ensuring to stimulate your elusive g-spot with ease. Some even have oscillating or rotating nubs to amp up the stimulation.
3

A-Spot Orgasm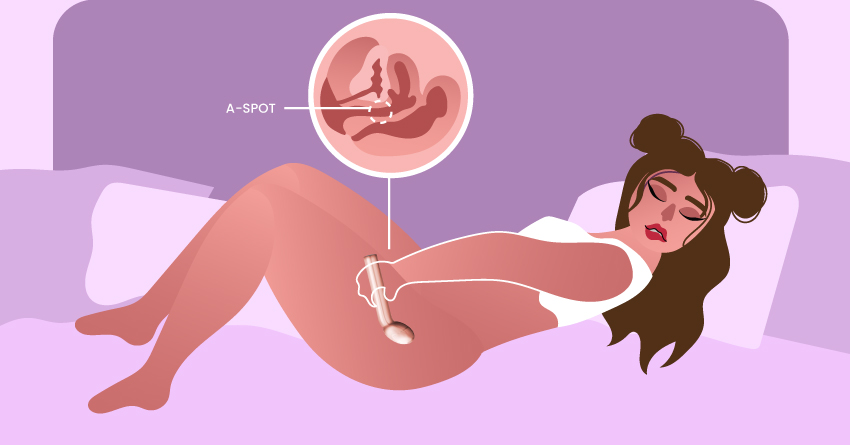 As the name implies, an A-Spot Orgasm is done through a-spot stimulation, a deeper version of the g-spot. Also known as the anterior fornix zone or deep spot, it's located 4 to 6 inches deep in the upper vaginal wall, right between the cervix and the bladder.
Unlike the g-spot, it doesn't have a specific texture or firmness that'll help you distinguish it from the rest of the vaginal canal. The only way to know if you're hitting the right spot is by pressing it and observing your body to see if there's a pleasurable sensation or not.
How to Achieve It
Using Your Fingers: Start by lying down on your bed and making yourself aroused through audio, visual, or imaginative cues. Once you're all turned on, gently insert your pointer/middle finger, palms facing up, one or two inches deep inside your vagina. If you feel a small patch of spongy flesh on the upper vaginal wall, then your fingers have reached the g-spot. From there, keep on pushing your fingers one to two inches deep. Since the a-spot doesn't have a distinct texture, just start giving light rubs on the area, preferably in windshield wiper motion. Take note, you can only do this if your fingers are long enough. If your middle or pointer finger isn't at least four (4) inches long, it's better to go for the next option.
With a G-Spot or A-Spot Vibrator: Check our shop for g-spot vibrators. You should choose a vibe at least 5 inches long and specially designed for g-spot or a-spot stimulation; it should have a curved shaft and flexible tip. Once you've got your g-spot vibe, settle in a comfy spot, make yourself aroused, apply lube liberally on the shaft, and insert the vibrator inside your vagina; the curved tip should be pointing on your upper vaginal wall. Turn on the toy and choose your preferred vibration intensity and/or mode.
With a Partner: If you want to do this with a partner, make sure to check your partner's fingers and/or penis first. Are they long enough to reach the a-spot? If yes, go in a sex position that allows deep penetration, such as doggy style or cowgirl. If not, we suggest using g-spot vibrators or dildos during the deed.
4

Cervical Orgasm
This type of orgasm isn't commonly known in the world of female pleasure, as it's incredibly challenging to achieve. As the name implies, a cervical orgasm involves stimulating the cervix, the lower portion of the uterus that acts as its doorway. It's located deep within the vagina and can't be stimulated with fingers nor a penis; you'll need a lengthy dildo or vibrator to reach this spot.
If you succeeded in stimulating your cervix, expect a mind-blowing climax— more powerful than a clitoral, g-spot, or a-spot orgasm! Some people say that it's a different kind of O, as it sends waves of pleasure down to every inch of your body.
How to Achieve It
Using a Long & Straight Sex Toy: Same with other types of orgasm that require deep penetration, you'll need to be fully aroused first. Find a comfy spot and start warming up using audio, video, or imaginative cues. You can also start giving sensual massages to your body. Once you're ready, grab a long vibrator or dildo (at least 10 inches long) and apply a generous amount of water-based lubricant to it. Take your time inserting the toy. Once you've felt like the sex toy has reached the cervix, just lightly press or rub the area. Make sure to be gentle when stimulating your cervix— never try to penetrate it!
5

Anal Orgasm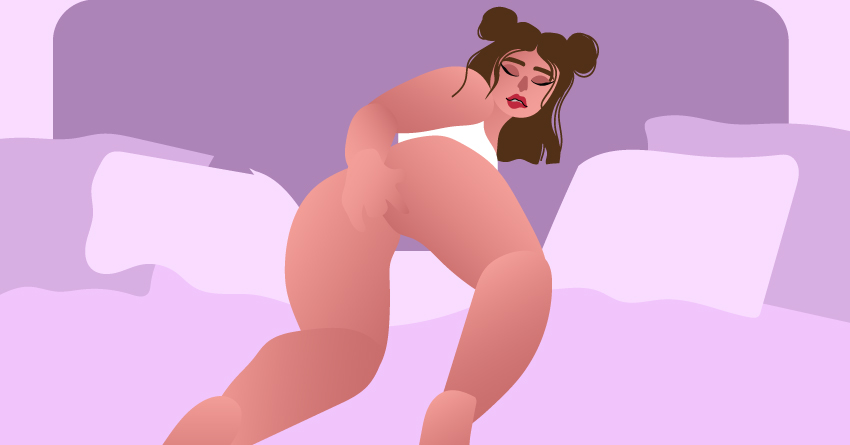 Did you know that your anus is rich in nerve endings? You can also indirectly stimulate your a-spot through your butt. So if you're looking for a fun way to reach that sweet O, opt for backdoor fun! It may be awkward at first to stimulate your bum, but once you've got used to the sensations, you're on the road on those blissful anal orgasms.
How to Achieve It
Using Your Fingers: Before engaging in anal fingering, make sure your fingers are clean and smooth; your anus is a delicate organ, so stimulating it with jagged fingernails is a big nope. You'll also need to have water-based or silicone-based lube ready. Get in a comfy position and make yourself aroused. Once you're fully relaxed and aroused, apply lube on your middle or pointer finger, then gently insert it inside your anus. You can then start moving your fingers in a come hither or circling motion; we highly recommend checking this anal fingering guide for further details.
Using an Anal Toy: Start by shopping for your preferred toy. Do you want an anal toy that just stays put, or do you want something you can move in and out of your bum? Do you want something with a suction cup base or an anal toy that vibrates? Once you've listed your preferences, head over to our shop's anal toys page and find the toy that fits your needs.
Once you've got the toy, you can start doing some backdoor fun! Start by relaxing your body and putting it in a naughty mood. Once you're all turned on, apply water-based lube liberally on your chosen toy and gently insert it in your anus. Different toys work differently; if you're using a vibrating butt plug, you can just keep it on. On the other hand, if you're using anal dildos or anal beads, you need to move the toy in and out of your bum. Whatever your backdoor toy is, just make sure to follow the included instructions, always have a bottle of lube ready, and you're good to go.
6

Nipple Orgasm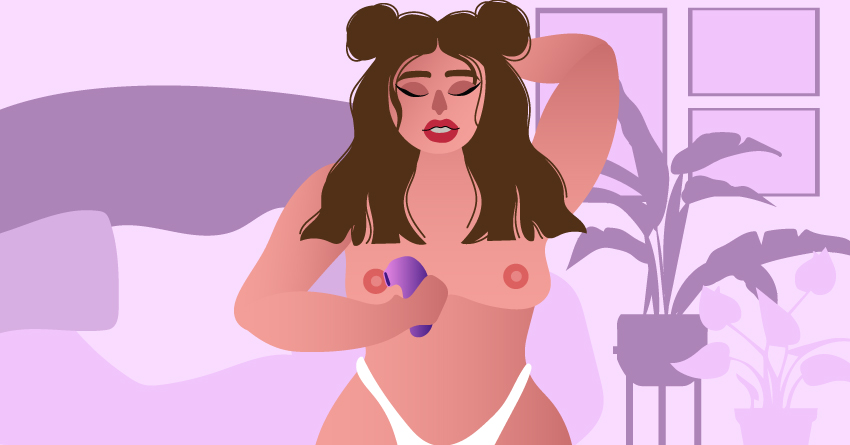 Nipple play is usually seen as a foreplay activity. However, if you're patient and experimental enough, it can actually bring intense orgasms to your body. In fact, science has proof as to why this is possible.
When your nipples are aroused, it sends a message to the genital sensory cortex, the same part of the brain that manages genital stimulation. So when you stimulate your nipples, your mind interprets it as if you're touching your vulva and vagina.
How to Achieve It
Using Your Fingers: Once you're in a sultry mood, apply water-based lube or oil-based lube to your fingers. Lightly massage the area around your nipples— don't flick the nips just yet as you would want to tease that area. After teasing it for a few minutes, start making circling motions around the area, slowly getting to the center of the nipples with every rotation. As you've reached the tip of your nip, make light rub motions to the area. You can also pinch it to amp the sensations. Keep on stimulating your nipples until you reach climax.
With a Partner: Ask your partner to squeeze, rub, lick, nibble, and suck your nipples. Use flavored lube to amp up the deed.
Using Sex Toys: You can try rubbing your nipples with a mini vibrator, lay-on vibe, or clitoral sucker. You can also use nipple clamps to make your nipple more sensitive to touch. Check out this nipple clamps guide here on how to use it for nipple play.
7

Blended Orgasm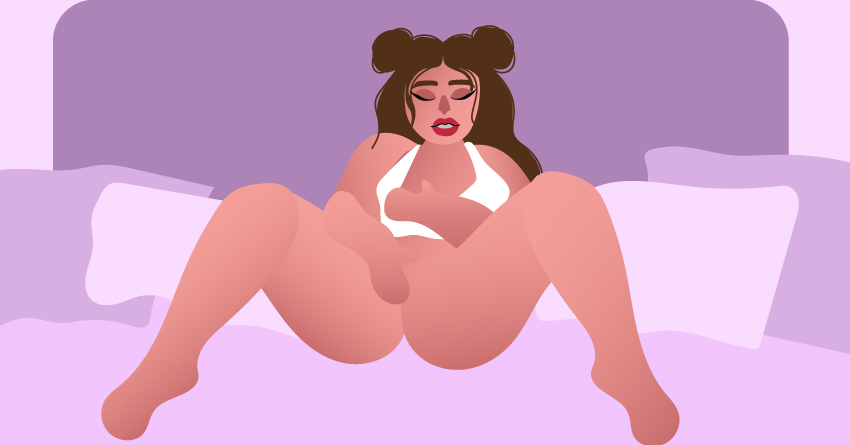 Blended or combo orgasms basically bring the best of both worlds. As the name suggests, it involves stimulating two of your erogenous zones, for example, your g-spot and clitoris. It may take some time to get used to the sensations, but once you've mastered a particular set of combined stimulations, you'll reach those heavenly orgasms in no time.
How to Achieve It
Depends on Your Preference: You'll need to start with a simple assessment: What are your preferred types of stimulation? Do you cum intensely with g-spot and clit stimulation? Do you love playing your nipples while rubbing a vibrator on your clitoris? Once you've figured out your preferred stimulation, you'll need to prepare the necessary intimate product and sex toys for it. Remember to take your time when doing this— the more pressured you are, the fewer chances that you'll hit that big O.
8

Coregasm or Exercise Orgasm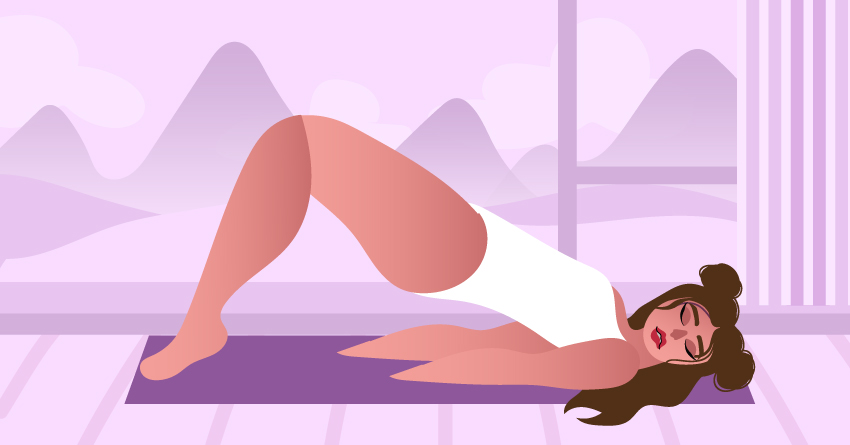 Yes, you've read that right, exercising can lead to orgasming! A coregasm is a type of climax that can only be achieved through specific workouts. It feels like a deep vaginal orgasm, so if you're having difficulty achieving g-spot or a-spot orgasms, you might want to try this one. Keep in mind, though, that this type is either a hit or miss— even if you try the exercises we've listed below, it doesn't guarantee that you'll orgasm from it.
How to Achieve It
Through Core/Abdominal Exercises: According to fitness blogs and other resources, workouts that engage your abdominal muscles are more likely to give those intense Os. Go for sit-ups, squats, and lying leg lifts.
9

Sleep Orgasm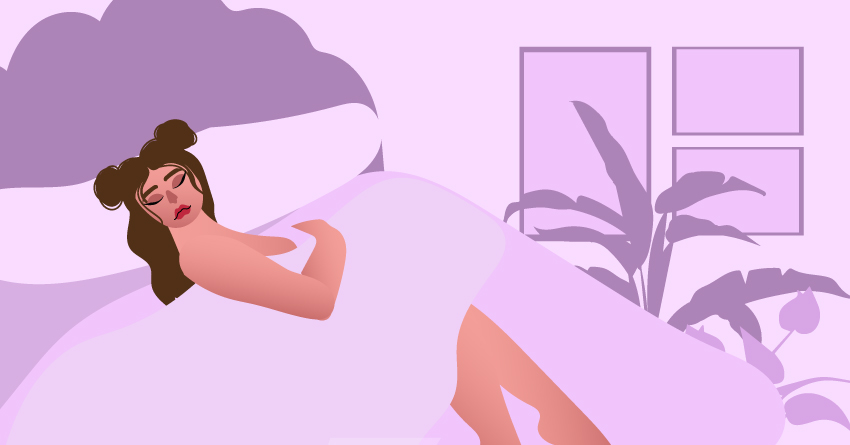 As the name implies, a sleep orgasm can only be achieved through sleeping. Also known as nocturnal orgasm and wet dream, this type of climax happens due to a sexually arousing dream, overwhelming anxiety, or too much stress. However, don't think that a sleep orgasm is a sign of sexual dysfunction; this is completely normal.
How to Achieve It
Keep in mind that there's no specific sign to know if you've had a sleeping orgasm or not. Unlike male wet dreams, you don't necessarily release ejaculation after orgasming. To make nocturnal orgasms happen, we recommend sleeping on your stomach as it can trigger more clitoral stimulation. It's also reported to increase the vividness of your dreams. Thinking about sex and your sensual fantasies can also increase the chances of dreaming about it and reaching that sweet O.
10

Syntribation Orgasm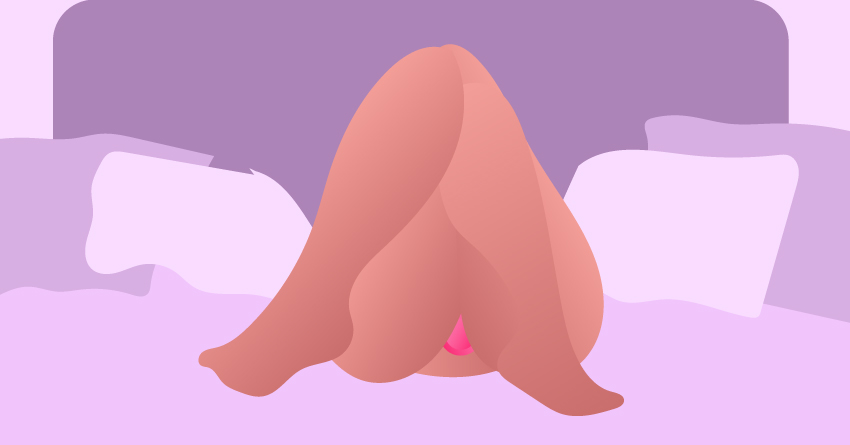 This term is probably new to you, but some of you most likely tried achieving this type of orgasm. A Syntribation Orgasm involves squeezing your thighs. It provides indirect pressure to your clitoris, thus making you cum at the end of the sesh. Aside from giving light pressure to the clit, some females also like syntribating as they feel their vaginal walls are rubbing against each other, amping up the pleasure.
How to Achieve It
With the Basic Technique: Lie down on your back or on your side. After that, squeeze your thighs. Do you feel that pleasurable pressure? Just keep on clenching your thighs. We recommend closing your eyes and having your sexual fantasies play out in your mind. Keep on squeezing until you feel that orgasmic release.
Using Your Hand or Pillow: Sometimes, using your hand or pillow can amp up the pressure and make syntribating a lot pleasurable. Just put your hands or a small pillow in the middle of your thighs. Proceed on clenching your thighs until you reach climax.
Using a Lay-On or Mini Vibrator: If you have a mini or lay-on vibe at home, we recommend using that to amp up the sensations. Same with the pillow/hand, just sandwich the buzzing toy in the middle of your thighs. Just keep on squeezing your thighs until you get that sweet release.
11

Squirting Orgasm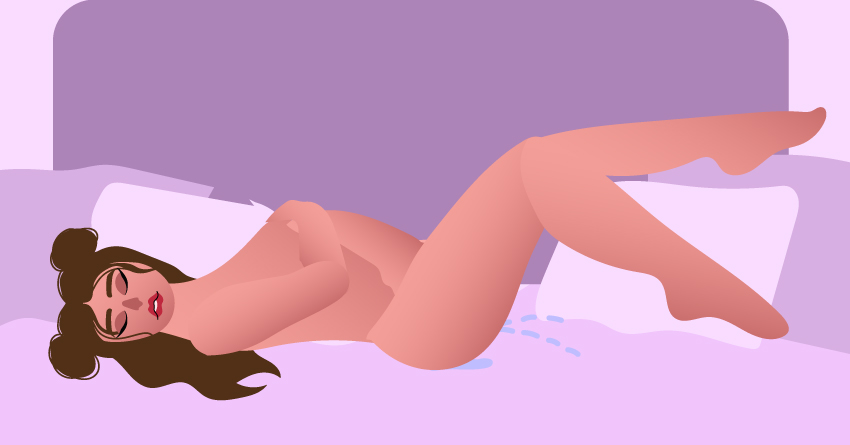 You're probably familiar with this one, especially if you're into adult videos. This type of climax involves the involuntary release of squirting liquid. Though it seems incredibly hot, achieving this type of orgasm can be extremely challenging as there's no solid technique that can make you squirt automatically. All you need is a bottle of lube and toooons of patience.
How to Achieve It
Using Your Fingers: If you want to get all wet and wild, make sure to stimulate your g-spot! As mentioned in earlier sections, the g-spot is located on the anterior vaginal wall, 2-3 inches deep. Start by applying lube on your fingers and start massaging the area until you experience that orgasmic release. Take note, though, that a g-spot climax wouldn't guarantee a squirting orgasm. If you can't squirt through fingering, maybe going for the second option can do the trick.
Using Your Sex Toys: Opt for g-spot vibrators, rabbit vibrators, or even clit suckers. There have been numerous reviews on how these sex toys made them squirt. Just follow the instructions when using them, make yourself incredibly aroused, and you're good to go!
12

Multiple Orgasm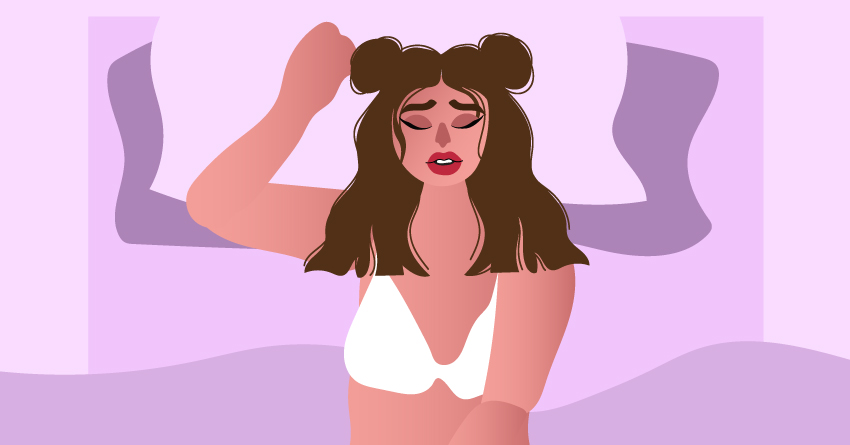 People are raving about this type, seeing it as pleasure in its ultimate form. As the name implies, it's the type of orgasm wherein you experience multiple orgasms in succession. This means that after cumming, you'll be able to cum again and again, just within minutes in between.
As you read the definition above, it does sound simple. However, multiple orgasms are highly complicated and are different for each woman. That's why if you want to experience this climax type, you'll need to be in tune with your body and practice regularly— this isn't something you can just perfectly do in one take.
How to Achieve It
By Mindful Masturbation: If you want to experience multiple orgasms, you'll need to be in tune with your breathing, orgasm triggers, and other aspects of your body. You'll also need to focus on what you feel at the moment instead of thinking about orgasms. This will make your multiple orgasms a lot more satisfying. Once you've tried mindful masturbation, you can then proceed on doing it while trying to achieve multiple orgasms. Once you've reached that big O, proceed on doing other forms of sexual stimulation, just to keep your body in that heightened state and eventually bring out that second orgasmic release. Keep on doing this until you're done with the session. Take note that the road to multiple orgasms isn't a quick process, so don't rush it!
Tips to Have Better & Easier Orgasms
As you've learned the different types of orgasms and ways to achieve them, you're probably excited about trying some of these types. But before you close this guide and head out to your bed, we highly suggest reading these quick tips below. This ensures that you'll make the most out of your solo or couple play. Read on!
1

Opt for mindful masturbation.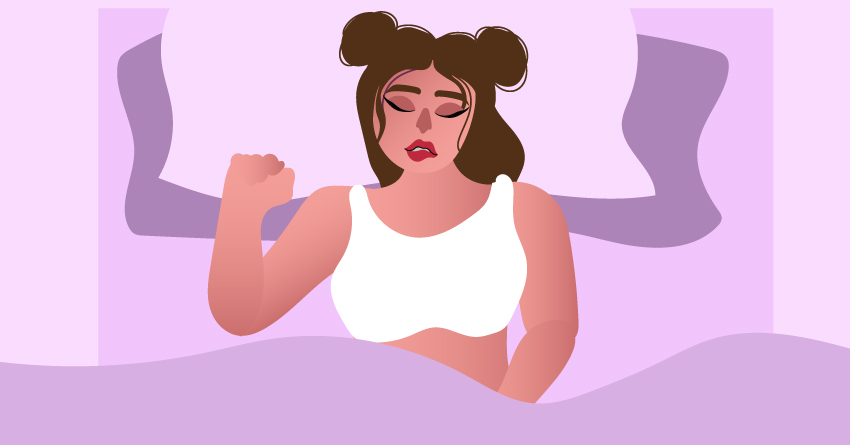 Instead of mindlessly touching yourself, why don't you focus and keep yourself at the moment? Not only can it bring you intense orgasms, but it also helps you discover the things that you want during solo or couple play. That's why as you try the climax types above, we recommend practicing mindfulness during your self-pleasure plays.
2

Experiment!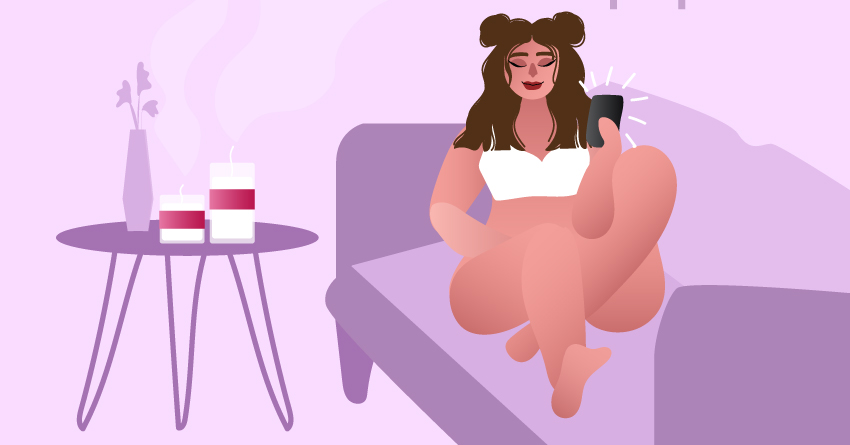 Open your mind and body to different masturbation techniques, sex positions, and types of stimulation. This will not only help you discover your preferences but also lead you to fulfilling climaxes.
Now, this doesn't mean you need to change your whole self-pleasure routine every time you touch yourself; just incorporate a new thing in every session and see if it helps you reach those toe-curling Os.
3

Spice it up with stimulants.
Stimulants are intimate products that are designed to enhance the sensations you feel when stimulating a particular spot. They usually come in cream or gel form, amping up pleasure you'll feel during solo or couple play. If you're looking for a unique way to help you orgasm or looking for products that could spice things up, go for this one. Check our stimulants page here to see our bestselling stimulating creams, gels, and sprays.
4

No pressure, more pleasure!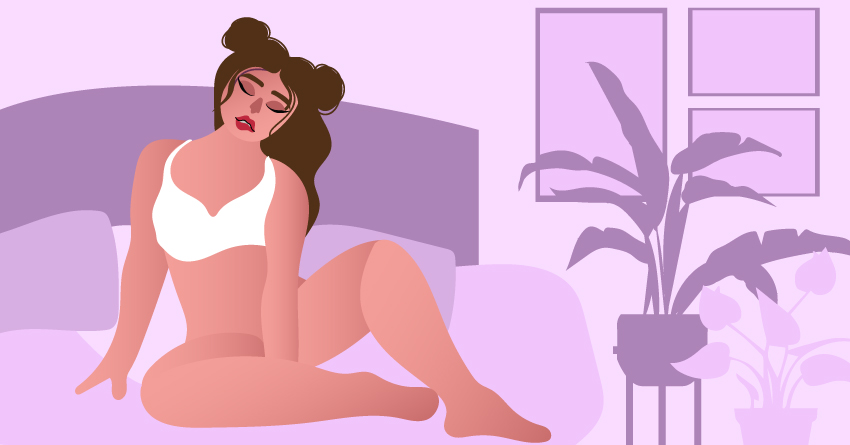 We haven't emphasized this enough but take your damn time, sis. When trying to achieve the different types of orgasm, don't just rush through the process; enjoy every sensation that you'll feel in the session. Don't just focus on the end goal— experiencing pleasure isn't a race; it's a marathon. So instead of obsessing over climaxing, just close your eyes, and savor each moment as you or your partner touches your erogenous zones.
5

Incorporate sex toys in the deed.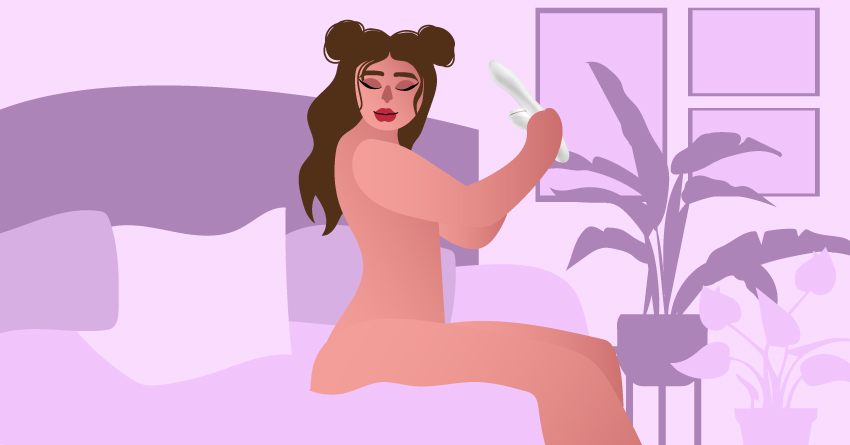 Say yes to sex toys! They make certain types of orgasms easier to achieve as they are designed to stimulate the said areas. Some toys are also versatile AF and can work through different climax types. Just make sure that you're buying a love toy that's made with body-safe materials, and you're good to go!
Best Sex Toys to Have Easier Climax
As we've mentioned in the previous section, using a sex toy can do wonders on the deed. They make it easier for you to achieve certain types of orgasms and even work through your limits. With that, we've created this quick list of orgasm-inducing love toys. Satisfaction is guaranteed with this one, so make sure to check them out.
1

Satisfyer Prêt-à-porter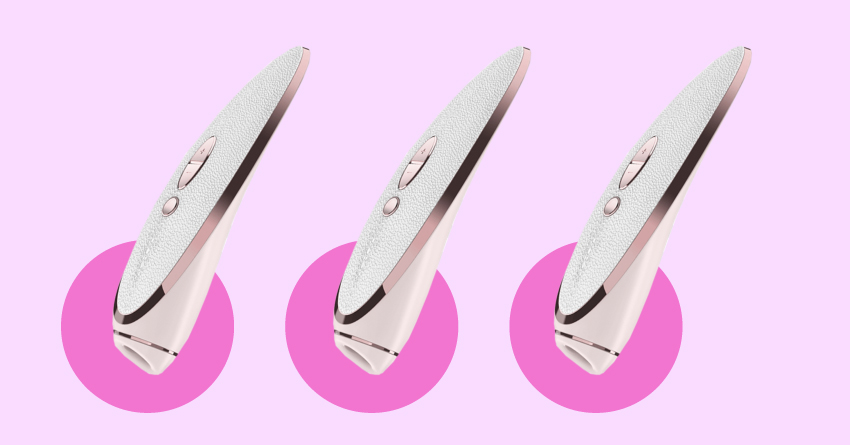 Ideal for: Clitoral and Nipple Orgasm
The Satisfyer Prêt-à-porter combines power and sophistication. It features an elegant combination of white leather, rose-gold accents, and soft medical-grade silicone material. Not only that, but this luxurious pleasure device comes with 11 different pressure wave intensities and 10 vibration programs. If you're looking for that *aesthetic* love toy, you can never go wrong with this dainty device.
2

Rocks Off Ellipse Mini Bullet Vibrator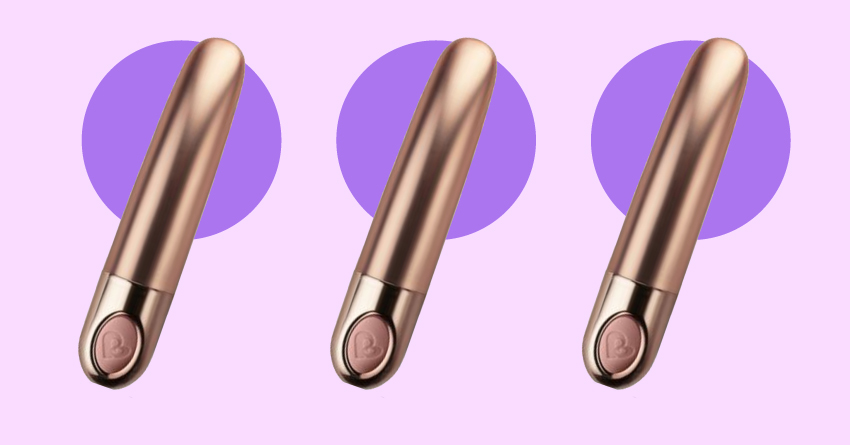 Ideal for: Clitoral, Nipple, and Syntribation Orgasm
The Rocks Off Ellipse Mini Bullet Vibrator is ready to give you the breathtaking Os you deserve. It oozes with sophistication, featuring a chic and silky-smooth casing. It has a smooth tip, ensuring velvet-soft grazes on your sensitive zones. Along with the stunning design, this vibe is packed with 10 high-powered vibration frequencies, pleasing your hottest spots with every use.
3

Touch X by We-Vibe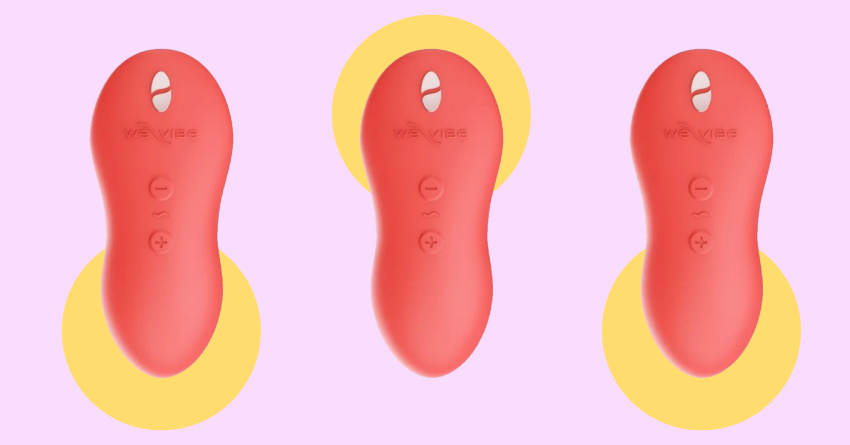 Ideal for: Clitoral & Syntribation Orgasm
The Touch X by We-Vibe is a versatile lay-on vibrator with 8 intensity levels and 7 vibration patterns. It features a flat shape that makes it a great love toy for syntribation and pillow humping. It's also waterproof, making it easy to enjoy anywhere and simple to clean.
4

Satisfyer Pro G-Spot Rabbit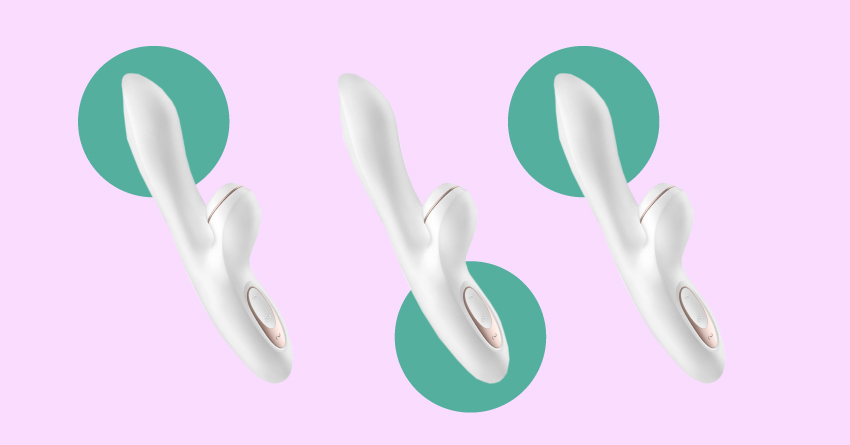 Ideal for: Blended, A-Spot, & G-Spot Orgasm
The Satisfyer Pro G-Spot Rabbit is a chic vibe with clit-suction and vibrating capabilities. Comes in a stunning white casing with rose gold accents, this 2-in-1 rabbit vibrator has 2 separately controllable motors, 11 pleasure wave/clit suction frequencies, and 10 vibration modes. If you're looking for a vibe that can provide dual stimulation, go for this one!
5

Lovense Hush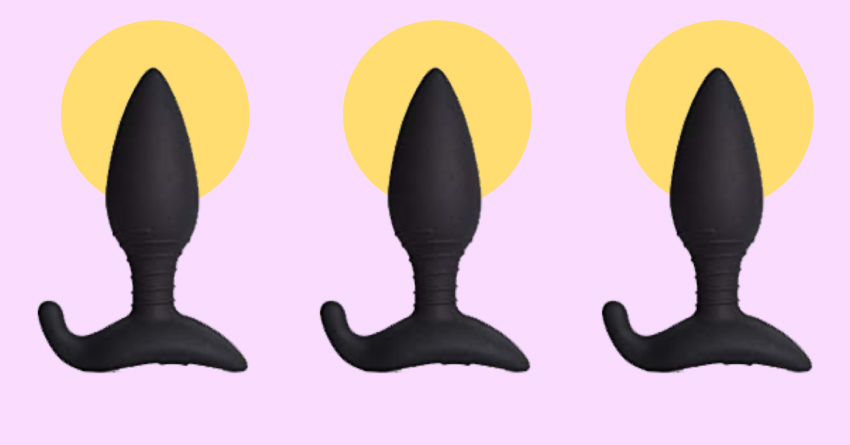 Ideal for: Anal Orgasm
The Lovense Hush App-Controlled Butt Plug is crafted to bring pulsating pleasure to your anus, featuring an ergonomic design and app-control capabilities. It's made with body-safe silicone, making it soft and smooth to your skin. This premium plug also comes with a well-crafted base and sleek neck; the neck part even comes with a spiral design for easy removal! Not only that, but you can control this toy through a mobile app!
6

Daxon 8-Inch Dildo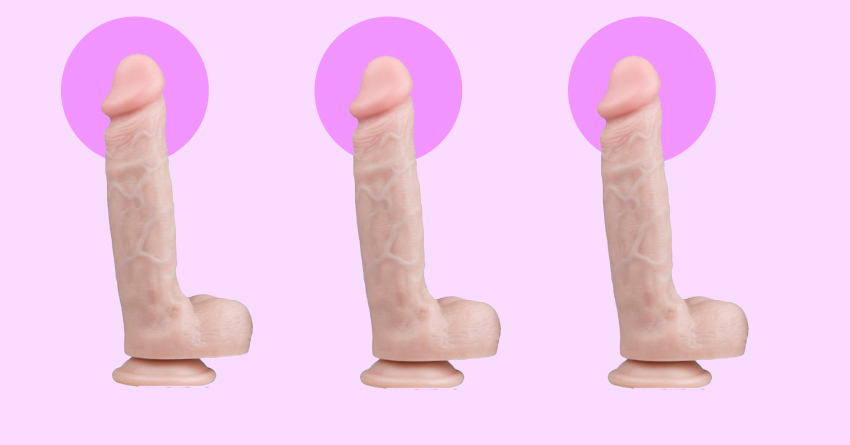 Ideal for: G-Spot & A-Spot Orgasm
The Daxon 8-Inch Dildo features a lengthy and girthy shaft, complete with a plump tip and firm balls. Aside from its realistic appearance and veiny texture, this alluring toy is also designed with a strong suction cup base. This means you can experiment the hell out of this supple toy. It's also great for those that prefer hands-free solo play.
7

Bossy Double Headed Dildo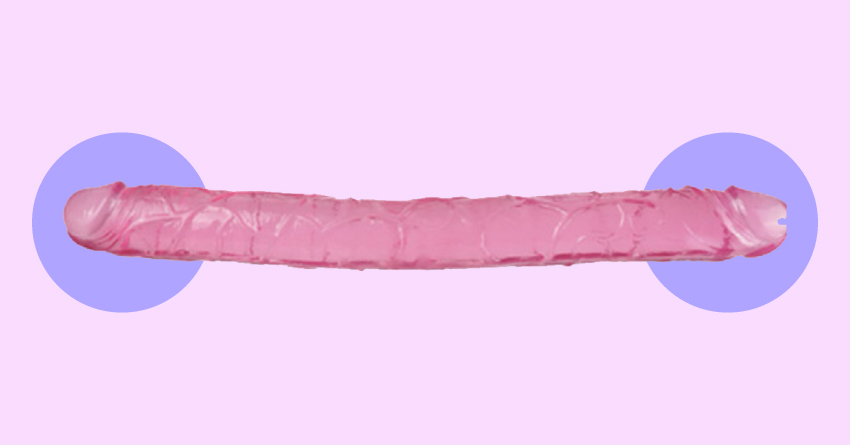 Ideal for: G-Spot, A-Spot, & Cervical Orgasm
The Bossy Double Headed Dildo is a force to be reckoned with in bed. Its two heads let you enjoy simultaneous joy with your partner. And because of its lengthy size, it's also perfect for cervix stimulation. So if you want that full-on penetration, make sure to get your hands on this bad boy!
8

ROMP Flip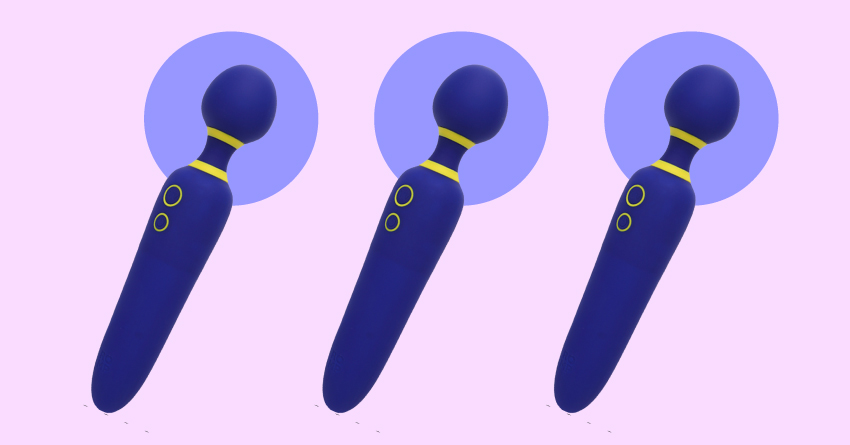 Ideal for: Clitoral & Nipple Orgasm
The Romp Flip features 7 high-powered vibration modes and 5 pulsating vibration patterns. With these modes, there's a pressure and pattern that can match your mood. You can also bring this in your self-care baths, as this vibrator's 100% waterproof and has whisper-like vibrations. So go ahead, use this massager to stimulate your o-zones and ease up your tensioned muscles!
Takeaway
Making yourself orgasm isn't as easy as one might think. As we've mentioned earlier, every woman is different, so don't think that there's something wrong with you just because you can't cum through vaginal or clitoral stimulation— this just means your body prefers a different type of play.
Another thing to note from this guide is that exploring your body and discovering your Os requires tons of practice. It's okay to not get it right the first time; just keep on trying and experimenting until you find the sets of stimulation that would work best for you. We hope this guide will help you reach the intense orgasms that you deserve. Good luck!