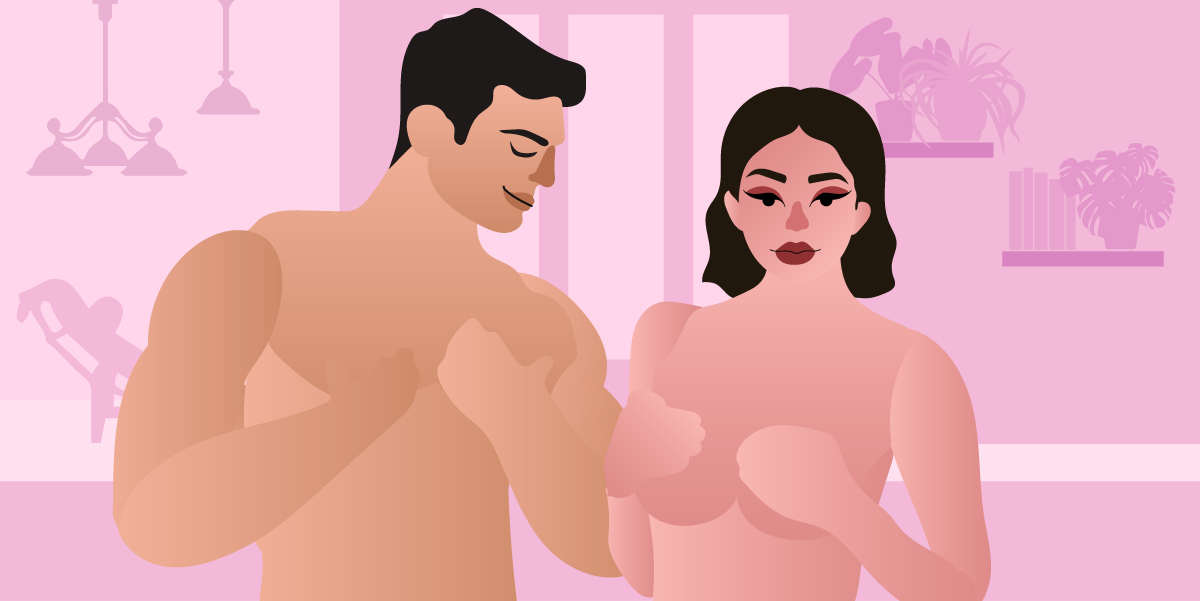 Are you eager to learn how to suck boobs? Well, you're at the right place!
A lot of the time, we don't pay enough mind to please the breasts only as foreplay or the main act. But let us tell you otherwise, as boob and nippleasure (nipple + pleasure) can change things up between you and you and your partner.
In this article, we'll provide you with a beginner's guide on how to suck boobs, some ideal sex positions to do it, and a few important tips to remember before getting handsy and your mouth involved.
How to Suck Boobs 101
In no particular order, here are some steps and play ideas on how to suck boobs safely and successfully.
1
Set the mood.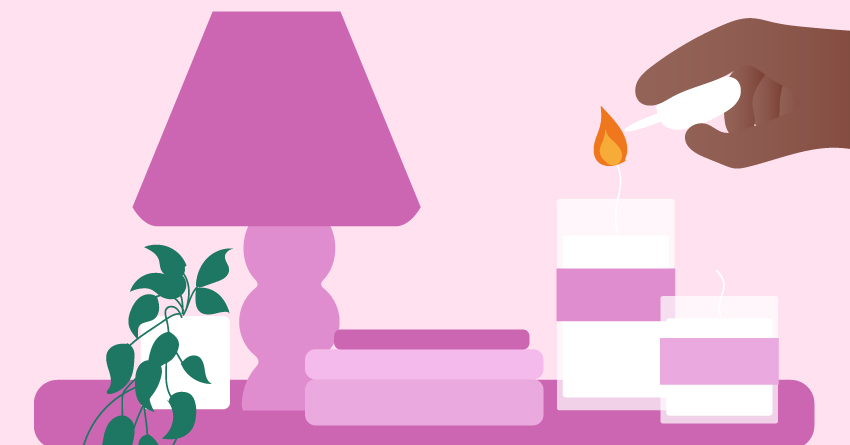 Before you get down to do something sexual, this first step on how to suck boobs is crucial. That way, you'll ease your way to arousal and increase your intimacy with one another. Also, it creates a comfortable environment between you two, regardless of where you are and when you want to do anything sexual. However, for the latter, we suggest that nighttime is the best time.
So if you're feeling nervous beforehand, setting the mood lowers your anxiety and aids in connecting with your partner more emotionally. Plus, this step can also vary per couple and their dynamic. Some like to set the mood with some music and light conversation, while others ignite their candles, dim the lights, and responsibly drink a bit of wine for liquid courage. They can set the mood first in the living room or any safe space in the house. Maybe they can set the mood in the bedroom right away. 
2
Massage their back.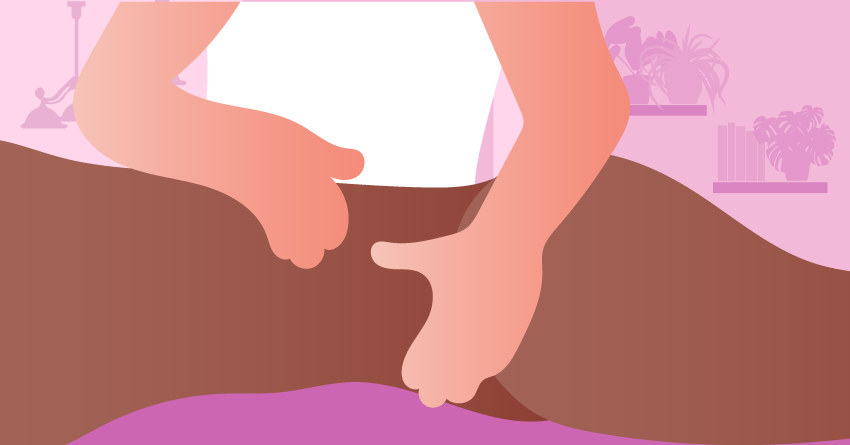 Breasts, regardless of size, can feel heavy after working a long day. Hence, they can add to the soreness and back pain we get and feel more of when we plop on our bed. So treat your partner with a soothing back massage to alleviate their tense muscles. And the more relaxed they are, the more sensual the mood can be. With proper consent and communication, giving them affectionate to seductive advances is possible here. Like neck kissing while their fingers work their magic? Yup, sign us up!
3
Initiate some dirty talk.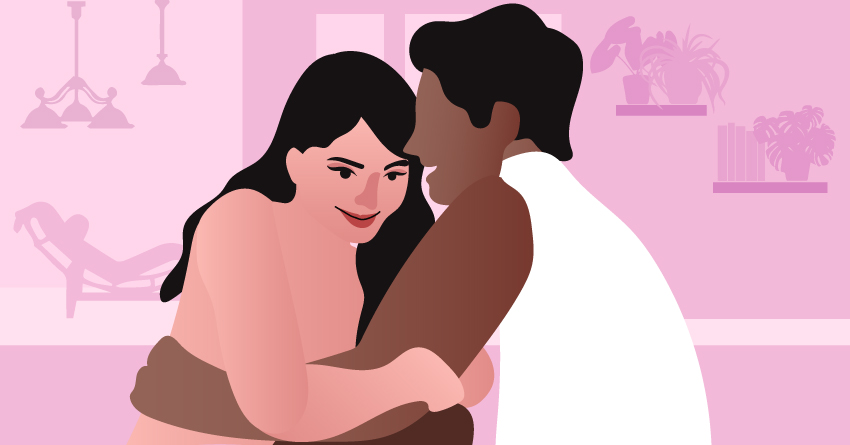 It's quite common for women to cover their breasts first when they get intimate with anyone out of shyness. We were taught to hide them, keeping them secured with bras or any padding to be modest. But when it comes to sex, it's something we get nervous to do. 
On the other hand, it can make you feel sad, not just to see your partner feel insecure. But you'd have this extra determination to ensure that they feel safe, appreciated, and aroused with you. Thus, showering them with praise through dirty talk can lift their spirits early on in the foreplay stage. 
Tell them how sensitive their breasts are, how hard their nipples are, how hot it looks for your hands to cup their breasts, and many more. Or maybe without touching yet, compliment how pretty and captivating their breasts look to boost their confidence at that moment.
4
Take your time.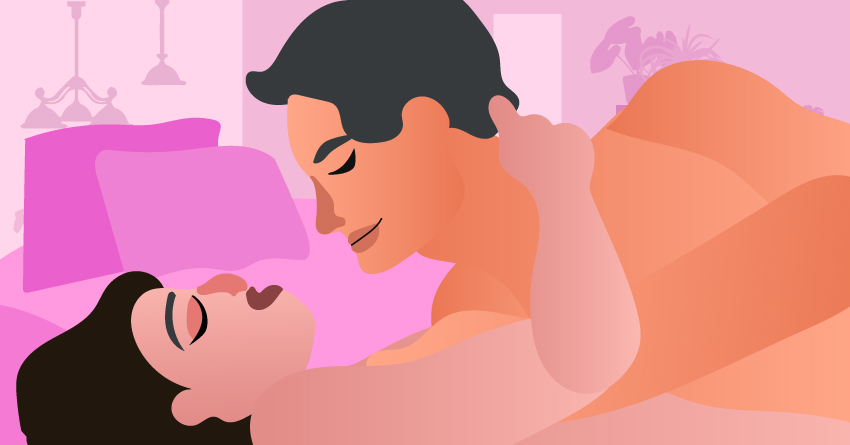 There's no rush in foreplay. By this time, your partner has removed their shirt and/or bra on full display for you. Whether it be in bed, on the couch, or in any safe space, their breasts are inviting you in for a good time.
And when you do, start your pleasing from top to bottom. In other words, begin with leaving kisses or fleeting touches on their neck, shoulder, the skin of the chest, and alas, their breasts. Teasing them like this builds up the sexual tension and arousal between you two, allowing you to pay attention to your heightened sensations.
5
Lightly arouse their nipples.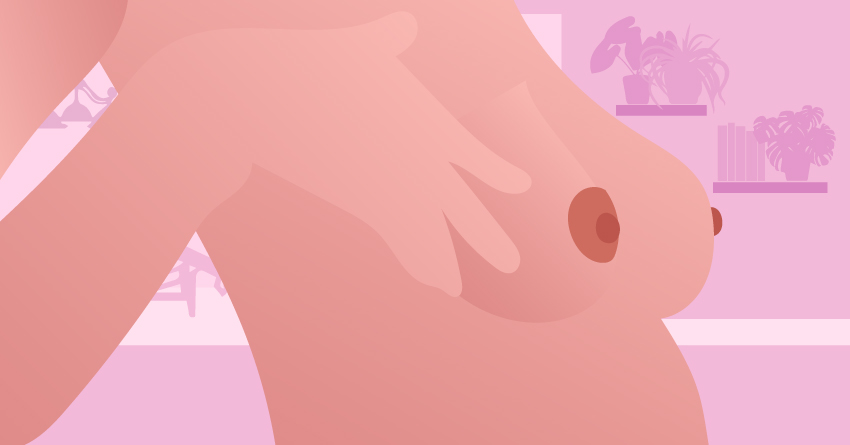 Once you're done with your adventure from the previous point, it's time to put some deserved attention to their nipples. This part of their body is an erogenous zone that can bring someone to maximum pleasure! Get them hard, as it's a significant sign of arousal, which is important when learning how to suck boobs. 
That can be achieved by teasingly rubbing or caressing them with your fingers. That combination of using your forefinger and thumb together to arouse your nipples? Maximize that technique! Incorporating your mouth or fan to blow on them works too. Then if you're really adventurous, pinch them gently. 
Watch how your partner reacts and see which techniques here in this beginner's guide work for them.
6
Gently fondle their breasts.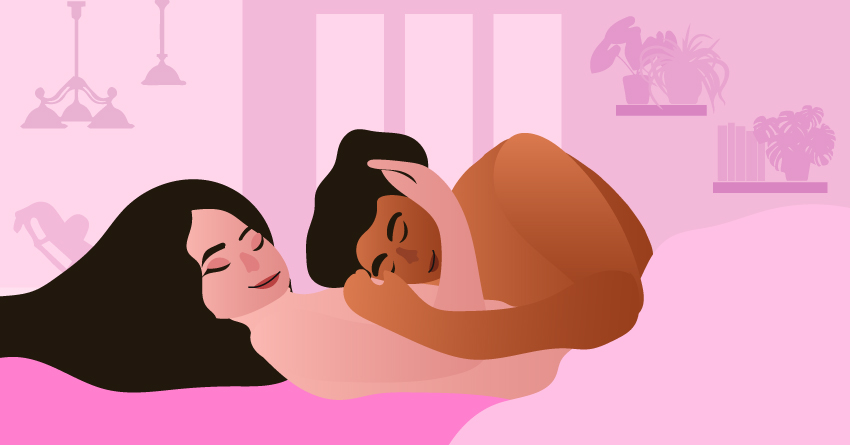 Don't get too fixated on pleasing the nipples right away. Let's focus on the bigger picture, aka. the breasts themselves through breast play. Regardless of whatever size your breasts are, get handsy and caress them. They can be sensitive, especially when their nipples are aroused by this time, so take it lightly. Aside from caressing, fondling can be through presses or squeezes. 
7
Kiss her breasts.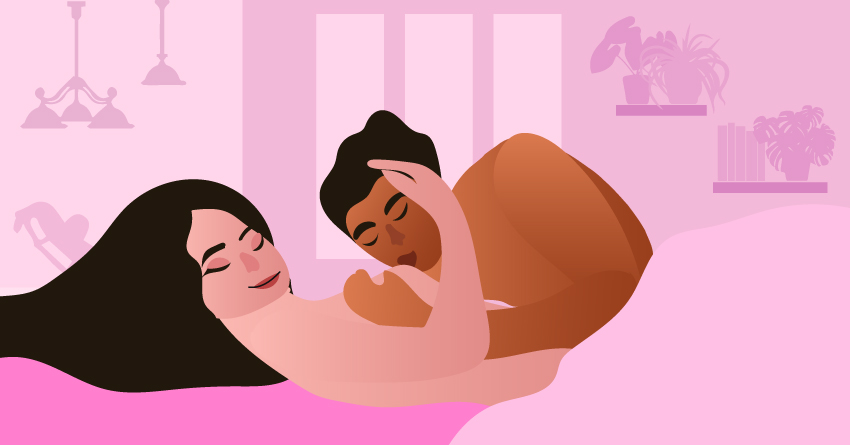 We mentioned this earlier, but let's get a little more detailed on this play idea. As much as possible, stay within the breasts except the nipples. Kiss the skin of this delicate and wide erogenous zone, whether it be a peck or wet kisses all over. Spoil them from near their collarbones to the space in between both breasts and even their underboob.
8
Lick them too!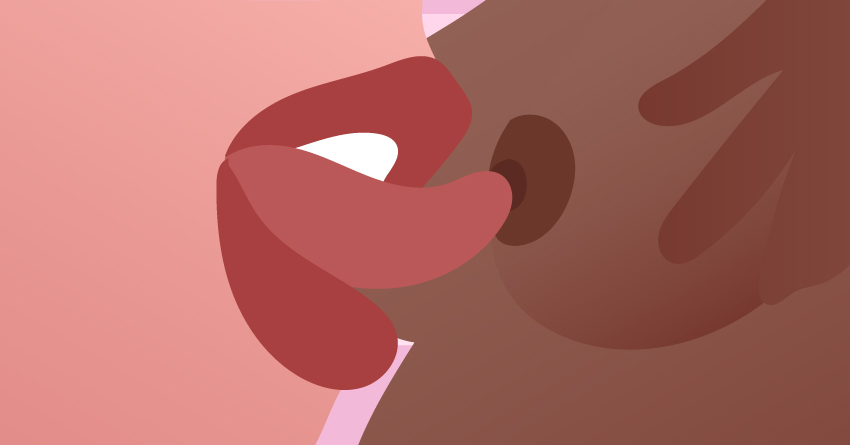 Time to get your tongue involved! Another play idea before you learn how to suck boobs. Licking can go a few ways: circling or flicking with your tongue. You can also either use just the tip of your tongue or the whole base or move gradually. By this, you begin with your tip then slowly, the base would contact your skin. Quite hot if you ask us.
So except targeting for the nipples, venture your tongue into the outer parts of the breast first to heighten your partner's arousal.
9
Play with their areola.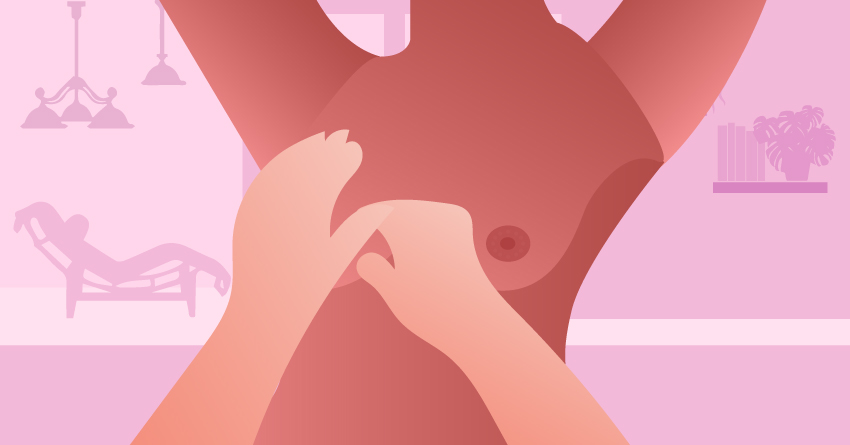 By this time, your partner is in a daze for all this breast-centered pleasure. The breasts are an erogenous zone after all, so what more once it's time to suck boobs? So before getting to our main destination, let's make a fun stop at the areola. This dark part is much more sensitive than the nipple itself, wherein the nearer it is to the nipple, the more reactions it'll get out of your partner. 
So perhaps before diving into the nipple to suck, caress the dark areola with your fingers to tease and rile them up more. Perhaps tap the nipple in passing, then return to pleasing their areola.
10
Pucker up on their nipples!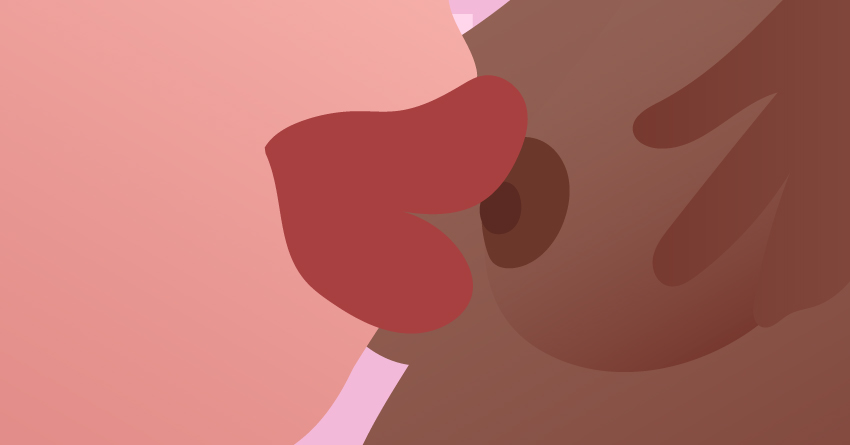 And finally, the main event on how to suck boobs! Hover your lips on their nipple, then as you lower down, gently pucker up your lips around it. It should be strong enough for them to feel it but not too intense since they're still sensitive from your previous ministrations. You may flick your tongue first to test the waters before sucking. Alternate your sucking actions from gentle to strong, and occasionally lick around the erect nipple in a circular motion.
Play around with the intensity as well, wherein you can start slowly and build it up when your partner is ready. Oh, and make sure not one nipple is left out. You may have only one mouth, but that's what your hands are for. Thank us later when your partner's hands are gripping your hair from all that nippleasure, which can lead to nipplegasms. 
11
Nibble or bite only if they say it's okay.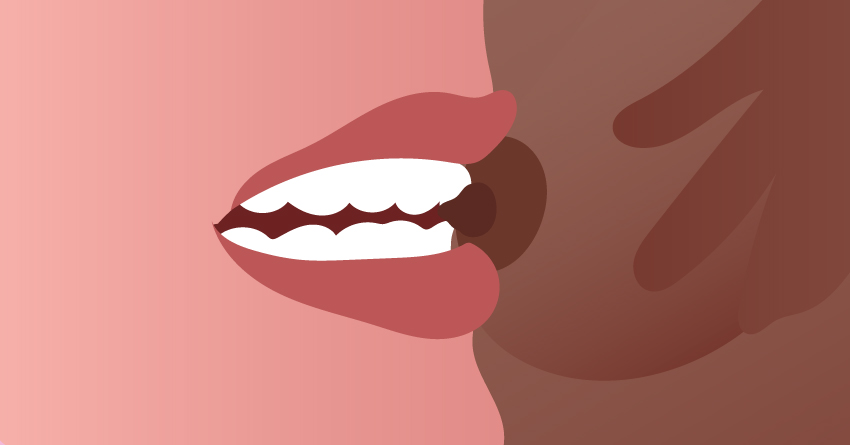 Using teeth in any sexual deed must be done with caution or not at all, depending on your partner's decision. The breasts are sensitive, wherein their levels vary per person. Some wouldn't mind a gentle nibble while sucking, while others find the slightest graze of teeth painful. 
This play idea on how to suck boobs is something that should be discussed beforehand. When everything has been discussed, from boundaries to preferences, and consent is given, you can add teeth while sucking boobs.
But in case you're in the middle of the task, and you're unsure of utilizing teeth, ask your partner. Rely mainly on their verbal answers, then when allowed, give it a try. Constantly talk to them by asking "rougher?" or "more?". It's also like dirty talk, but make sure to take their response so you can please them properly.
12
Incorporate nipple-centered sex toys.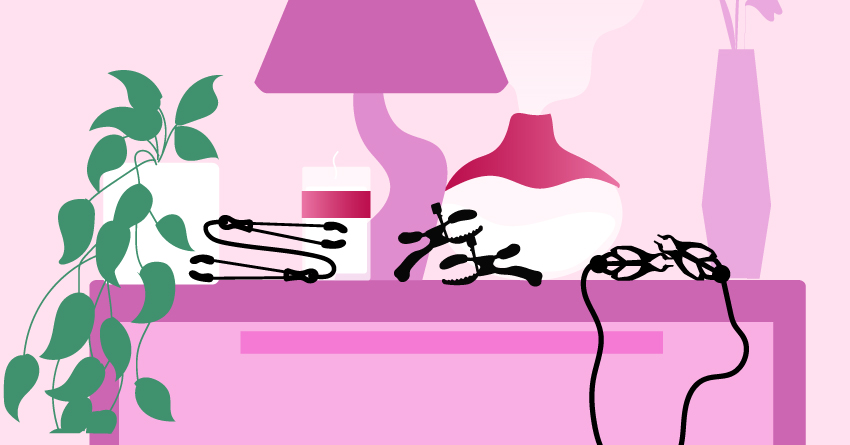 So you know how we mentioned that you shouldn't leave a nipple out while learning how to suck boobs? Well, in case your hand needs a friend while your mouth's currently in use, nipple-centered sex toys are the way to go. 
Some examples of nipple-centered sex toys are nipple clamps, which provide stronger pressure and consistent stimulation on your nipples. For a minute or two, it can numb your nipple. Then when removed, blood comes rushing back and becomes sensitive once more. There are also nipple suckers, which provide a suction sensation to your nipples.
These sex toys make greats companion in your journey to sucking boobs and pleasing your partner. They can wear it during the deed or for a certain period just to get their nipples aroused and erect.
13
Spice things up with a vibrator too.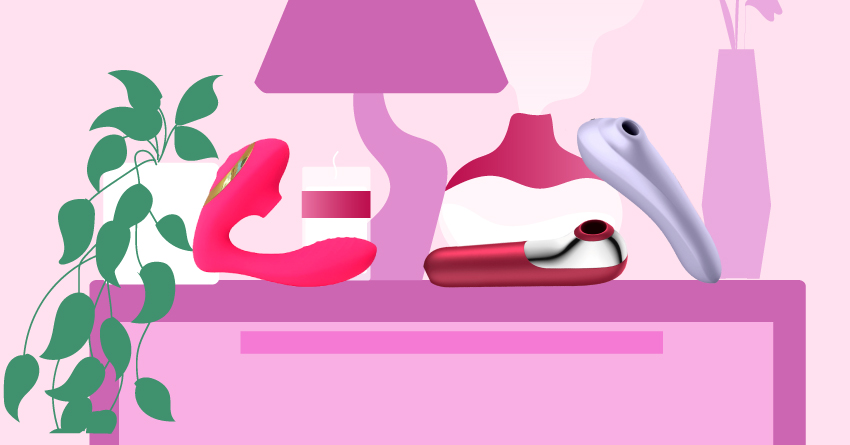 When you're learning how to suck boobs, you'd like some extra sensations in the mix. Specifically, that buzz buzz! Either place a bullet vibrator by the breast or a clit sucker on the nipple to amplify your boob-sucking sexcapade. That way, both boobs get attention and stimulation. Plus, you can never go wrong with a vibrator when you know how to use it and your limitations!
14
Check in with them.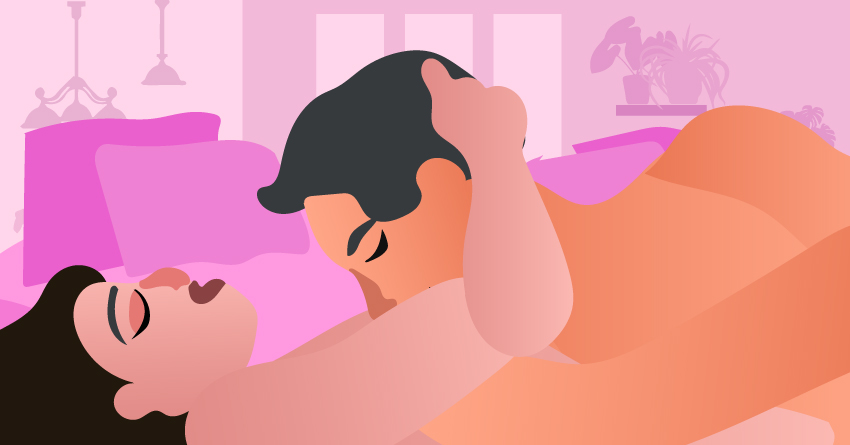 With all these play ideas that'll aid you in how to suck boobs, your partner's sensitivity can vary. Some may want it rougher, while some can get tingly at a single brush towards their nipple. Do this often throughout the session to be certain they're on the same page as you. Test the waters by teasing them with a blow or soft lick. Listen to their reactions, and you'll get your answer. If not, kindly ask them if they liked it and if they crave for more. 
15
Put some lube in the mix.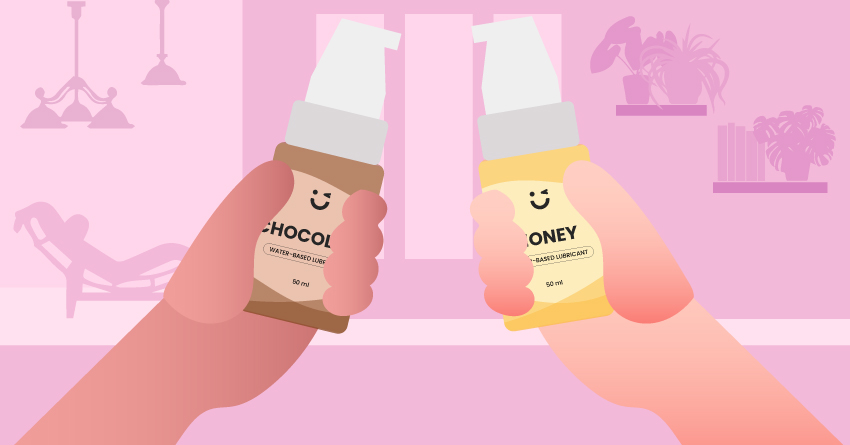 Everything is more fun, smooth, and fluid with lube. And using it while learning how to suck boobs is no exception. We suggest water-based lubricants for the best experiences, as they come in different flavors and sensations. Apply them on your breasts or nipple, and suck and flick away!
Trust us on this tip if you want to amp things up with sucking boobs or any sexual activity!
16
One or both breasts – It actually doesn't matter.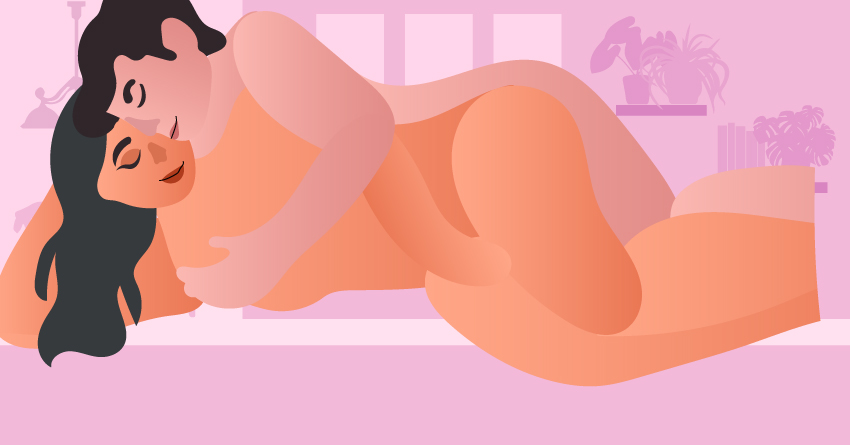 You heard that right. Regarding sucking boobs, it doesn't necessarily mean both breasts need attention. It's all down to personal preference.
For those who crave both breasts to be pleased, alternate as much as you can. That way, one breast can catch a breather and reset while the other gets a lot of love and attention. But if you're okay with having one breast pleased, then maximize your mouth and knowledge to make your partner feel good.
At the end of the day, breast play is subjective to the person being pleased. And most definitely, it doesn't matter if you please one or both boobs in one session.
17
Add some temperature play.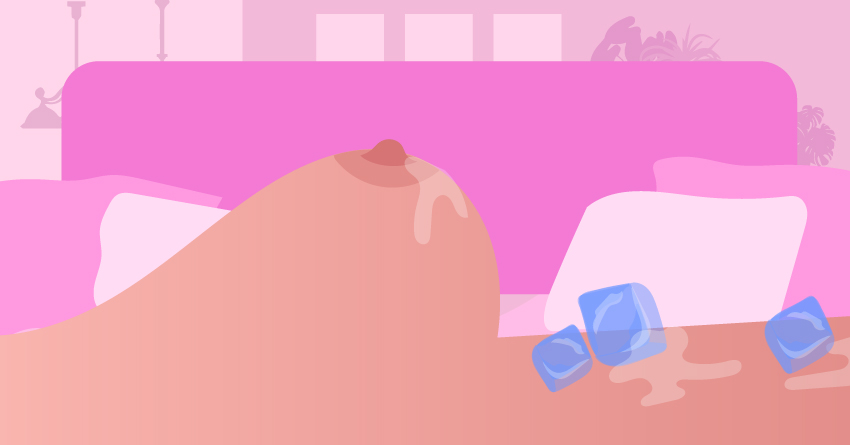 An idea we may or may not have coined from The Fifty Shades trilogy. Temperature play is a part of sensation play, wherein you dabble around different temperature levels while having sex. It can range from using warm objects (e.g., warming vibrator) or cold objects (e.g., ice cubes). 
In fact, the latter is one of our suggestions as you suck boobs. Before lowering to the nipple or any part of the boob, place an ice cube between your lips. Then get right to business, swiveling your mouth everywhere with the cold cube melting all over. It can drive your partner's senses on overload respectfully and safely. 
This is one idea out of many, so get creative and imaginative here!
18
Give them a blended orgasm.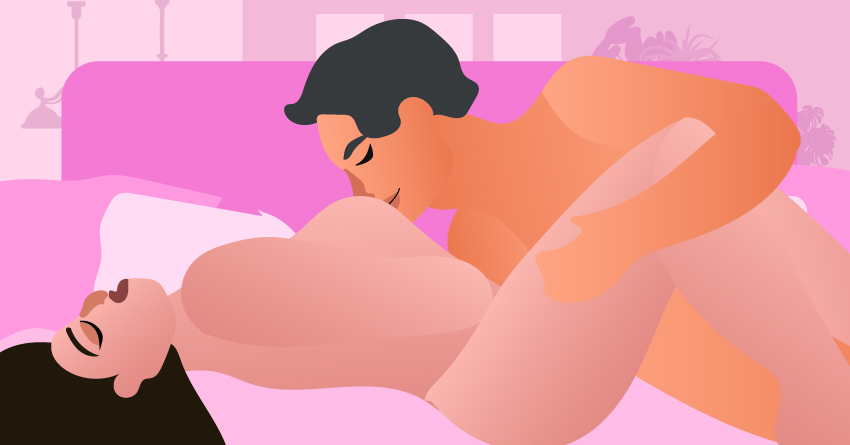 If you don't know what a blended orgasm is, the gist is that you're getting two or more orgasms all at once. In this case, involve pleasing other erogenous zones as you suck their boobs to give them those amazing o's. Some examples would be the clitoris and g-spot for vulva owners. In this case, maybe the more body parts involved in pleasuring, the better!
19
Dress up your breasts before you undress.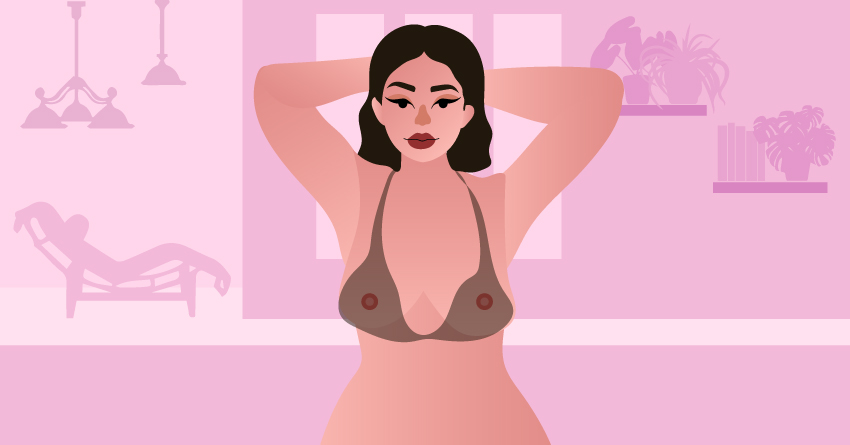 We may have the whole "free the nipple" agenda going on these days, but it doesn't mean we don't dress up our boobs occasionally. Whether it be in lingerie, wearing a sheer top on top of it, nipple tape/pasties, or having tattoos, the breasts are fun to style. It adds more tension and playfulness to saunter in them and tease your partner. 
And if you're extra bold, giving them a sexy striptease adds more flavor before getting to the main event. Plus, it would heighten the anticipation and arousal for boob sucking, guaranteeing an overall great experience for all.
20
Ask them how they want to be pleased.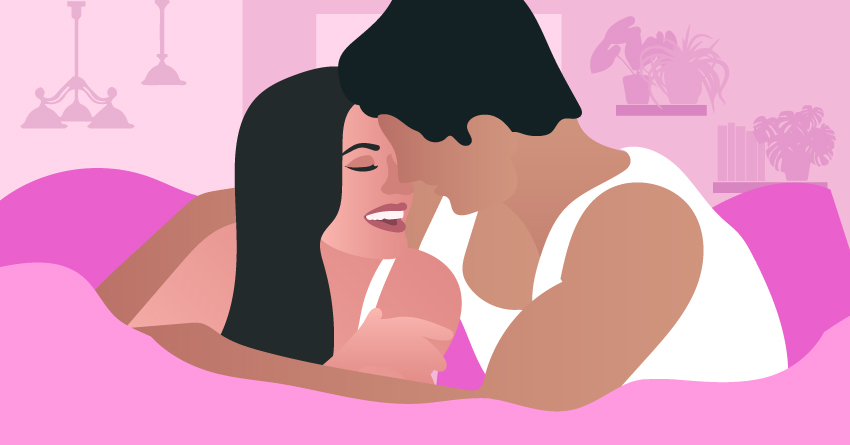 Quite a wildcard tip here! We may have all these play ideas on how to suck boob, but at the end of the day, what matters most is what your partner wants. They may like certain tricks we may not have mentioned or have some kinks involved while you go down their mountain peaks. 
Or maybe any of the ideas we shared are their favorite but haven't gotten around to telling you. Have time to communicate your needs towards this sexual activity beforehand or even as you're already doing it. Be verbal in asking, then take action as they tell you their desires.
21
Play with your breasts on your own.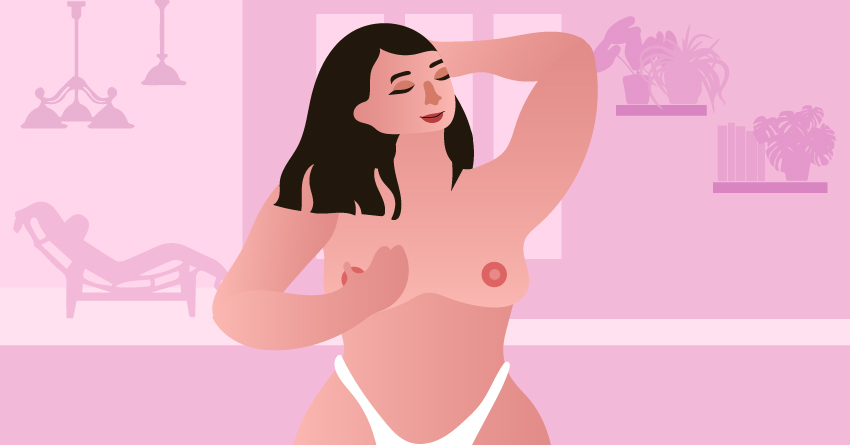 Another bonus in learning how to suck boobs, wherein learning how you want your breasts pleased is an individual experience first. You must be attuned and familiar with your own pair before allowing another person to see and please them. 
So during your private time, venture through your breasts. Cup them, flick your nipple, knead them, touch them, use nipple-centered sex toys on your own, and then watch how you react to those actions. While you're enjoying yourself, you have some words and advice you can share with your partner the next time they play and suck your boobs.
22
Don't forget aftercare!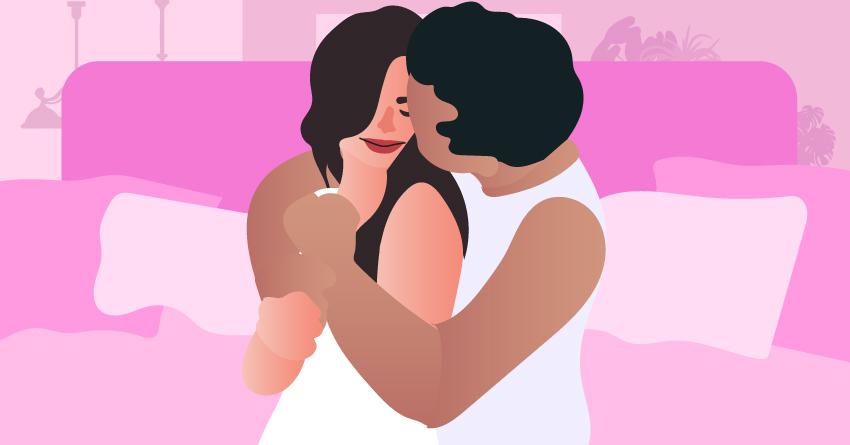 As you reach the peak of your boob-sucking play sessions, you're out of breath, and your heart is rushing. But don't end just like that; end this sexual activity on a more reassuring high with aftercare. This final phase of sex eases you back to reality after being in your own world and strengthens your emotional connection with your partner. 
Aftercare can come in the form of cleaning each other up, washing your sex toys together, feeding each other good food, cuddles, and pillow talk.
Boob Sucking Positions To Try
Side by side with the helpful guide on how to suck boobs above, we have some boob-sucking positions you may want to incorporate in your next sexcapades.
1
Suckling Flower
Get into a warm embrace as you learn how to suck boobs in this blossoming sex position! While you sit on any surface, your partner is above you. They arch their backs and wrap their arms around you. As you lower your lips to their breasts, your hands rest behind their back to stabilize them. Their nipples are like buds ready to bloom, so choose your perky bud of choice.
2
Oh-So Good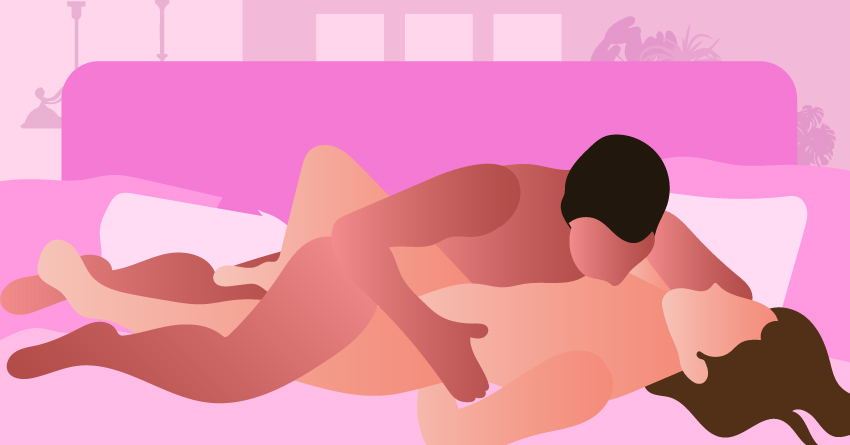 As you learn how to suck boobs, this yummy sex position has you hovering your partner from the side like they're your favorite dish. First, let your partner lay back on the bed with one leg bent. Then when they're settled, hover over them as one leg rests on their side while the other stays back. Prop one elbow of yours up beside your partner's chest, and then your free hand can hold your partner's upper torso. Once you're properly entangled in their touch, let your lips play around with their nipple. Listen to their moans too, so you know how to navigate through this boob-sucking session.
3
In Full Bloom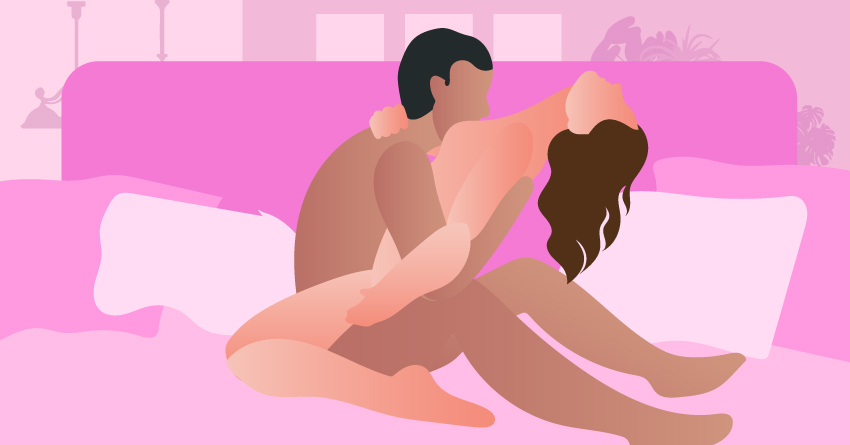 This seated boob-sucking position allows you a closer view of your partner's nipple while seated, erect and pointing upwards. Almost like a flower that is ready to bloom. So as you sit down on a chair or any soft surface, your partner settles on your lap sidewards. They arch their back and hold your thigh for support, but you stabilize them by wrapping an arm behind their breasts. Plant one hand on their breast so you can play around with it as you please the breast nearest you. 
Your free hand can stay on their knees, thighs, or maybe play with their own delicate flower for that blended o'.
4
Bold Display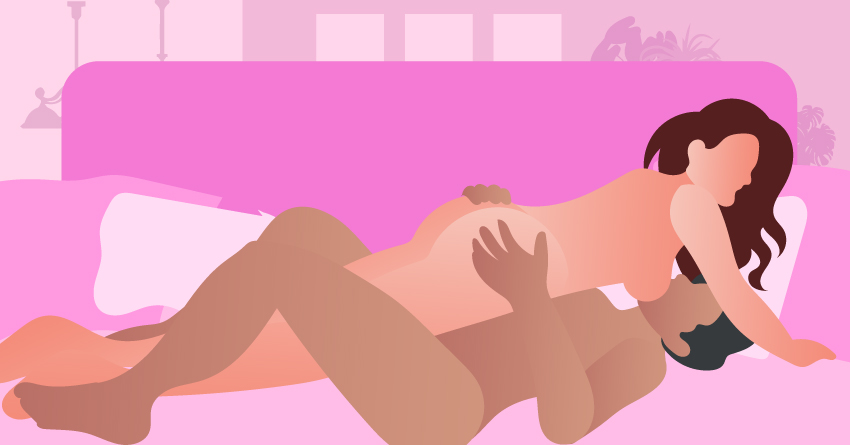 Let your partner go on top again with this steamingly close boob-sucking position. It'll let you understand how to suck boobs better, specifically theirs when you catch a full-on display of their beautiful pair. Plus, it's a hot sight to see them on top. As they straddle your waist, press them close to you. Your hands can go from their waist to their butt. The more pleasure you give their breasts, the more their back arches, giving you more access to them. They may hold on to your knees to support themselves from the satisfaction you're giving them.
5
Yab Yum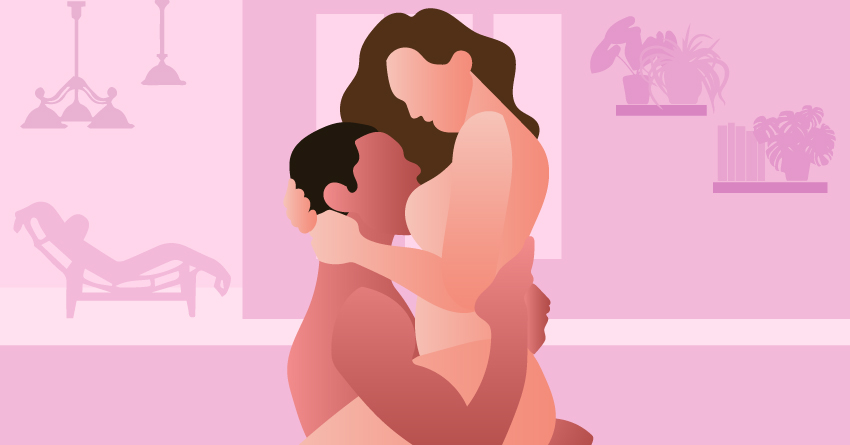 Let's apply some tantric sex into the mix but with a bit of a twist. This classic sex position is also perfect for some boob-sucking action! You and your partner are face to face, entangled in each other's embrace. Your partner straddles you, your arms wrapped around them, and vice versa. It should be quite easy and effortless for your lips to graze around their breasts, kissing, licking, and sucking them!
You don't necessarily have to be inside your partner and just focus on their breasts. But if you want that blended orgasm, by all means, go ahead and thrust in them or finger them as you suck their boobs.
Safety Tips Before Learning How To Suck Boobs
As soon as you get down and dive into your partner's breasts, we have a few tips to remember as you venture through boob-sucking.
1
Communicate!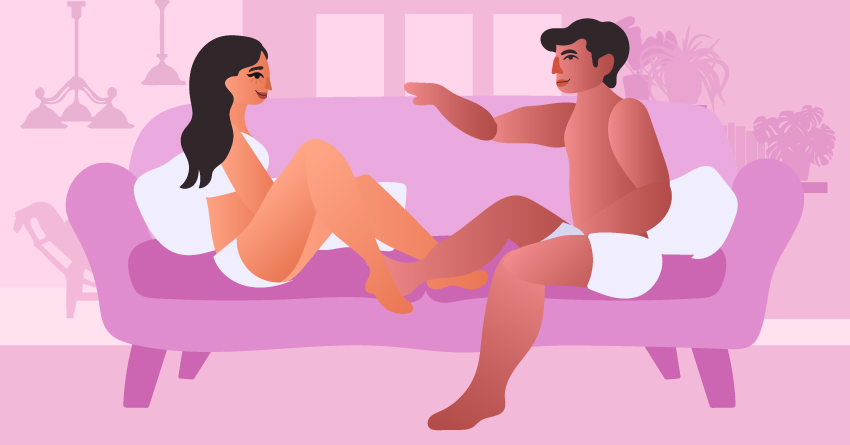 All throughout the guide on how to suck boobs, we constantly mentioned the importance of communicating and checking in with your partner. This tip is what keeps you and your partner on the same page, letting you know how they're feeling. That way, you'd be aware of whether or not to slow down, quicken the pace, or momentarily stop. You'd also know if they enjoyed a certain trick you did so you can repeat it.
2
No pair of breasts are the same.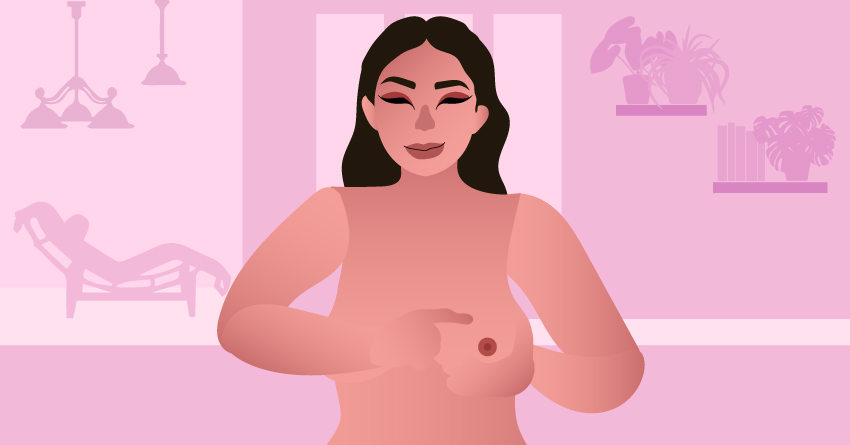 Everyone has different breasts the same way penis owners have different kinds of penises! Alongside this, breast size doesn't determine the owner's sensitivity. Although smaller breasts may have more nerve endings, we should still communicate with our partner on how they like their breasts pleased. Because there are situations wherein what works for one may be the opposite for another.
Let's all accept all sorts of breasts and please them the way they properly deserve to be!
3
Be watchful of your pace.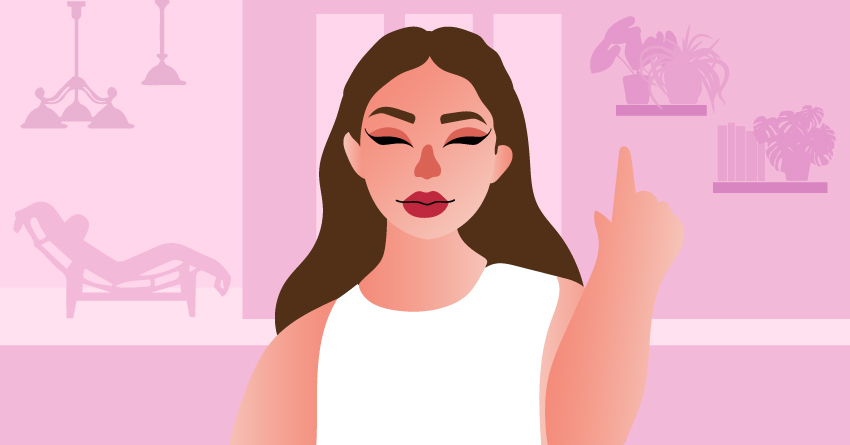 In line with breast sensitivity, breast owners can have low to high sensitivity levels. Regardless of size, respect one's breasts as it's already an erogenous zone. If your partner likes it slow, keep it slow. If fast, go ahead and hasten the pace. Constantly listen to them for any changes, and don't unintentionally cross any lines.
4
Practice makes progress!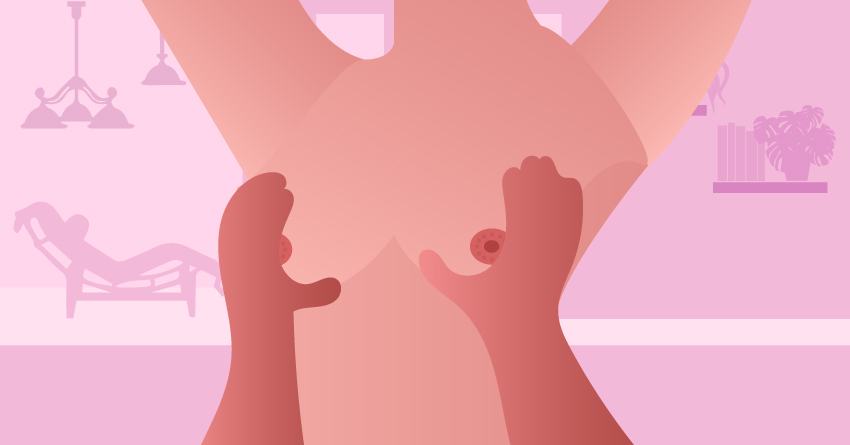 Manage your expectations on your journey to learning how to suck boobs. Accept that at the start, it won't be perfect and it can be sloppy. But that's okay since you're still learning what works for you and your partner. Take every boob-sucking session as a time to improve. The more you practice, the better you'll be in pleasuring your partner.
5
Listen to their feedback.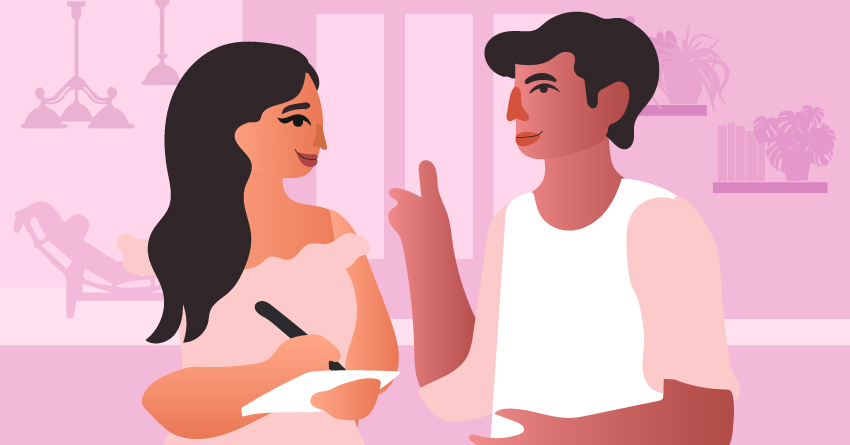 Connected with the previous point, your partner may have some words they want to share about their boob-sucking session. Still a part of communication, wherein they let you know what went right and what can be better. Be open to what they have to say and use their feedback to be a better boob-sucking pro over time. 
Takeaway
And that wraps up our beginner's guide on how to suck boobs! This sexual activity sparks a lot of exhilaration and intimacy between partners, alongside learning more about how to please breasts. We don't pay much mind to pleasing that erogenous zone as we get in the mood, giving us more reason to highlight the magic it holds for the receiver. Let boob-sucking show you just how there's more to boob and nippleasure than just grazing and squeezing it while you do the deed.