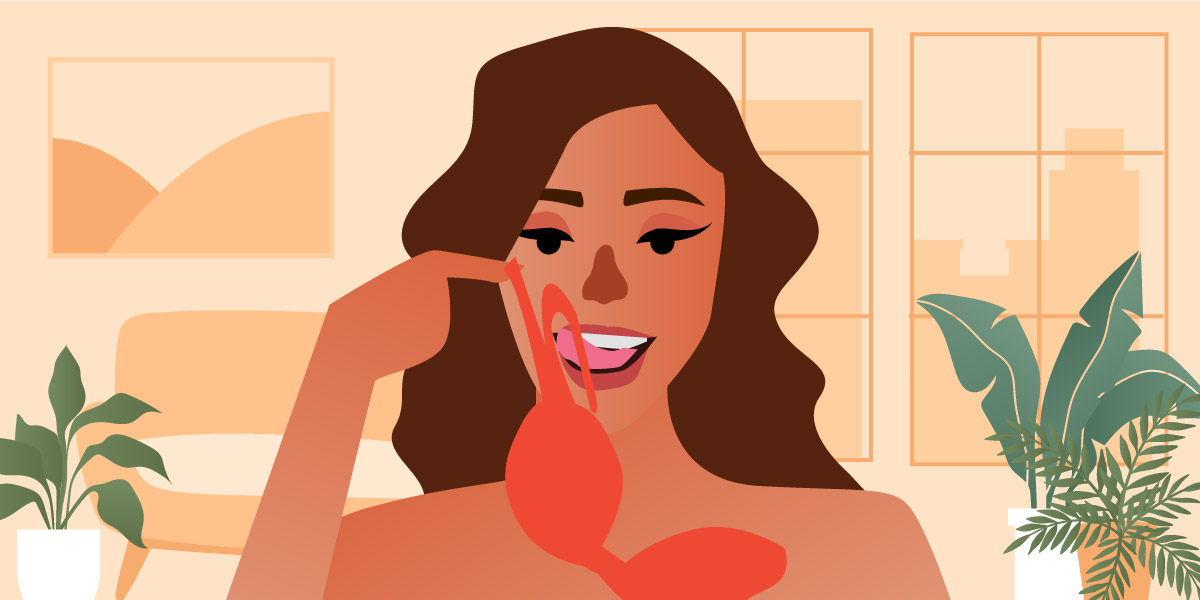 If you love being a teasing minx in bed, you're gonna love this article. Because teasing plays a huge part in escalating the sexy, lustful mood of sex, the act of striptease won't lag in doing so. 
As the name suggests, don't be quick to conclude what it is. We got the full scoop of what exactly goes on in a striptease and how you can give the best performance of such to your partner. We can guarantee incoming toe-curling o's along your way once you're fully nude!
What is Striptease?

Striptease is a captivating act wherein someone seduces another person through slow, tense undressing of clothing. It's a kind of sexual play, or foreplay, that sets the tone of the entire steamy session ahead. Because once everything is off, you may want to hold back your neediness!
Striptease is also a part of burlesque culture, a performing art style centered around women feeling confident and dominant on stage. Never fully exposing their entire self, but merely teasing and hinting at the idea. Versus the common lapdance from strip clubs, striptease is more of a visual experience. Watching them move their bodies and touch is a no-no unless the performer requests it.
Tips on How to Striptease
Striptease is more than removing your clothes with sexy face and body expressions. It's a kind of art, so here are our top 20 tips to remember before instigating a private night of sexual healing with your partner.
1
Properly set the mood.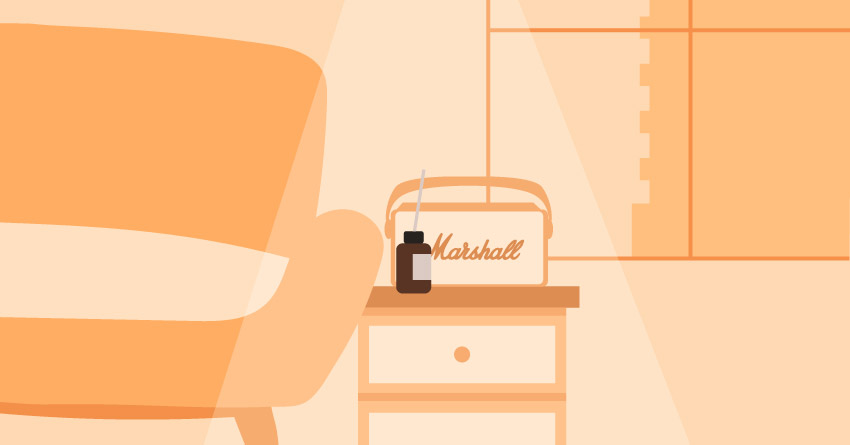 Nothing good comes from not having proper preparation. In this case, you can't just go ahead and dance for your partner out of nowhere! Make sure to escalate things smoothly by deciding what lighting, music, or fragrances will ignite sparks between you and your partner. 
Set the tone before you get that bone(r)! 
2
Follow and commit to a different persona.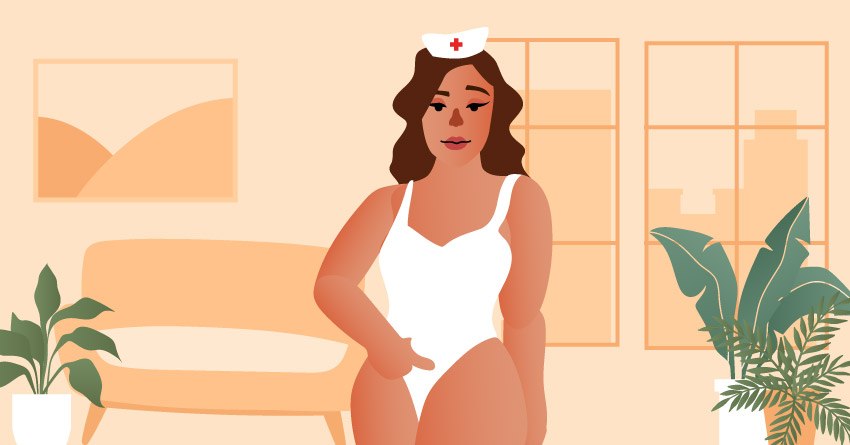 Striptease gives you access to portray a character outside of your actual identity. Roleplay, but before the actual sex. Whether a sneaky schoolgirl/boy or a "helpful" nurse, the ideas are endless! So get as creative as you can for this one.
3
Pick your outfit well.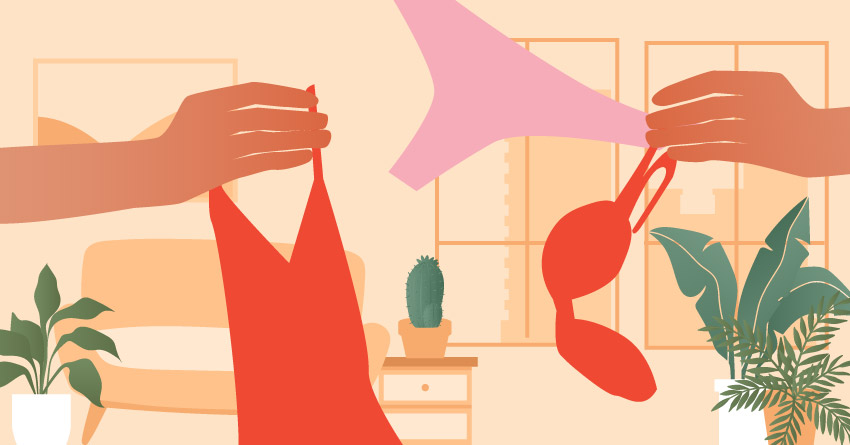 In line with following a character, you must dress to impress. Sure, the clothes will only end up on the floor, but they should still portray the best aspects of you. So make sure they're comfortable and fit whatever aesthetic or theme you choose. Because take it from us, your partner will go absolutely bonkers if you do! Plus, they'll know if you're uncomfy and tell you to stop. And we don't want that outcome now, right?
4
Prepare a great playlist.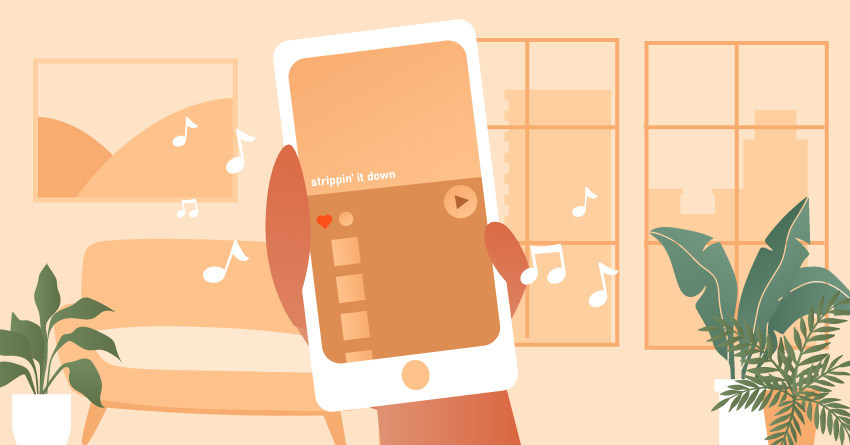 They say you can know more about a person based on their style in music. For stripteasing, it's evident that the mood to have a successful striptease is suggestive and alluring. You're spell-binding your partner into your space, your power. So your dance must be in perfect sync and rhythm with your music.
Song Recommendations:
Dance 4 You – Beyonce

I Like – Jeremih

Beg For It – Chris Brown

Pony – Ginuwine

Sex With Me – Rihanna

Streets – Doja Cat

Body Party – Ciara

I'm a Slave 4 U – Britney Spears

Belong To You – Sabrina Claudio

Shot Clock – Ella Mai
5
Watch videos online.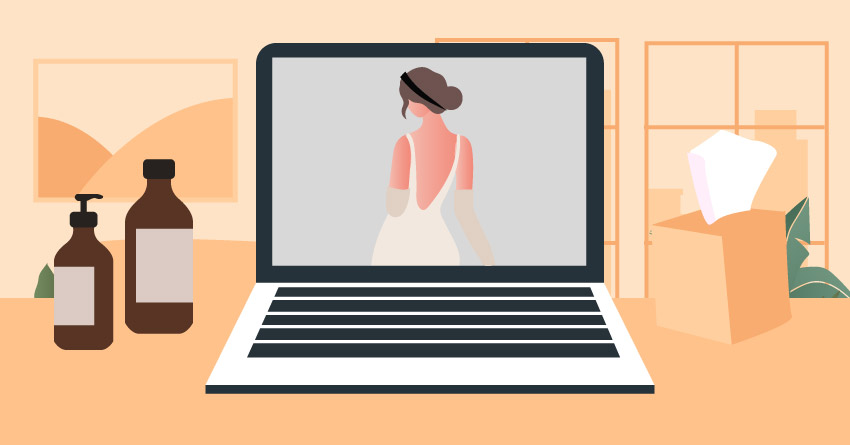 Don't limit yourselves to porn, and do your research on various video platforms! Since striptease is an art form, free videos available online will teach you the basics and even choreographies you can learn from. With them alone, that's a major enhancement of your knowledge of stripteasing. 
6
Practice is key.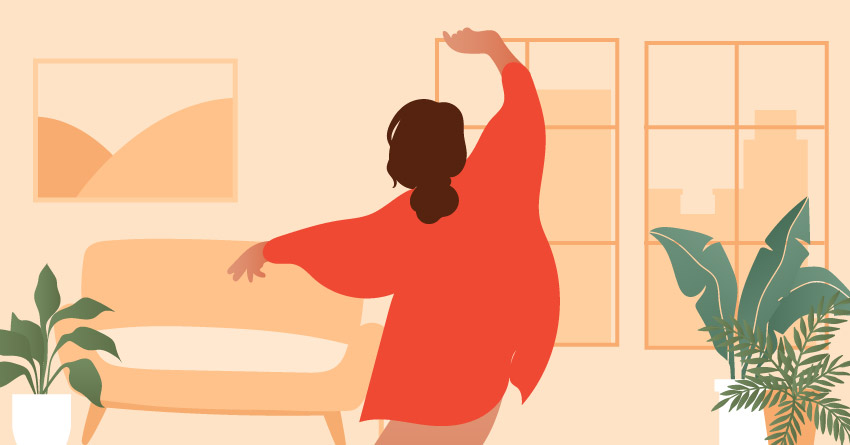 No one can be an expert at anything overnight; it's a consistent process of putting effort to surpass your limits. From Atomic Habits by James Clear, become 1% better every day. So by practicing your steps regularly, even if you think stripteasing will be a one-time thing, you build more experience on your skills set in the sex department. 
7
Take it slow.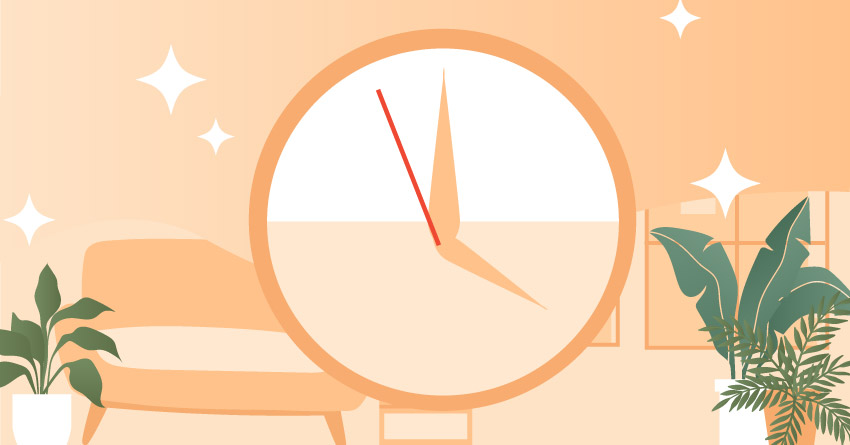 What's the rush? Yes, you can get extremely horny at times. However, striptease requires control and discipline. If you have it bad for your partner, they are just as crazy for you too. So let's not ruin the tension built from giving sneak peeks of your body while moving your hips – enjoy the present moment and win in riling your partner up!
8
Take a sip of alcohol for extra courage.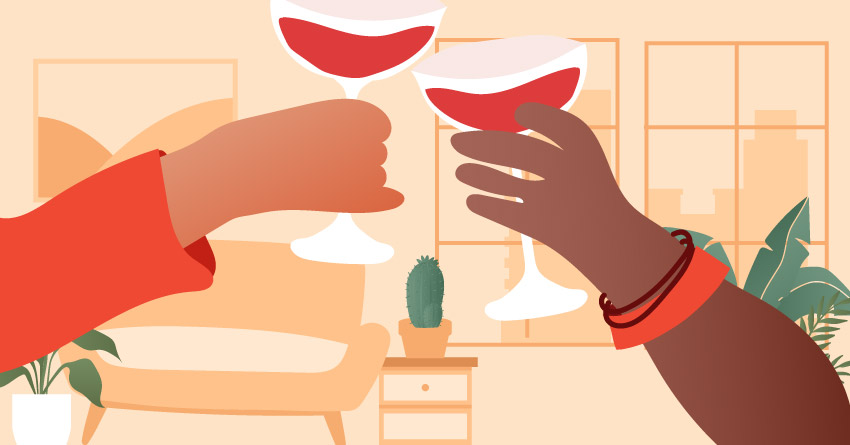 The nerves when doing something so provocative yet sexy are normal, especially if it's your first time. But just in case, a little sip of wine never hurt anybody. So if they come crawling back, have a bottle of your favorite alcohol on the side just in case. Just don't go overboard because no one likes a sloppy striptease.
In fact, also offer your partner some wine to get you both equally buzzing. But make sure to establish consent beforehand!
9
Have a plan on how you'll perform.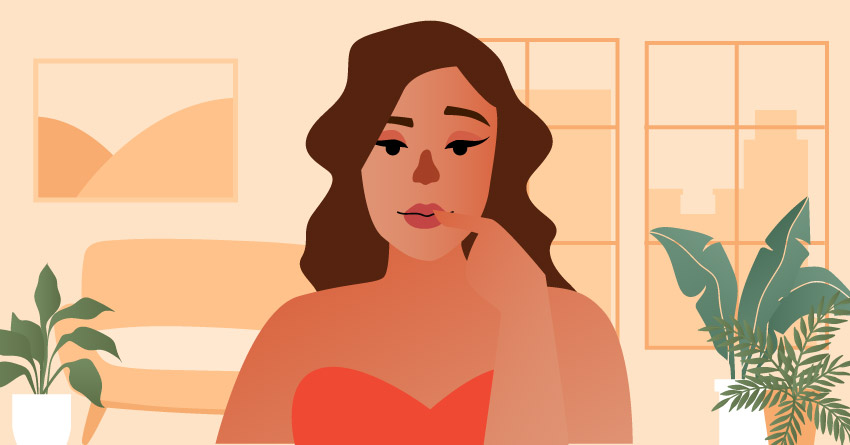 In every striptease, there should be a flow so you don't get lost or falter mid-performance. Although throwing some ad-libs here and there is okay, following a solid guide gives your show structure and makes it look more special. Taking time to set up a piece shows effort to your partner because you care for them. So not only will you win in the sex department, but in the intimacy and relationship departments.
Also, watch our guide to the best striptease for your partner down below later!
10
Trust your guts.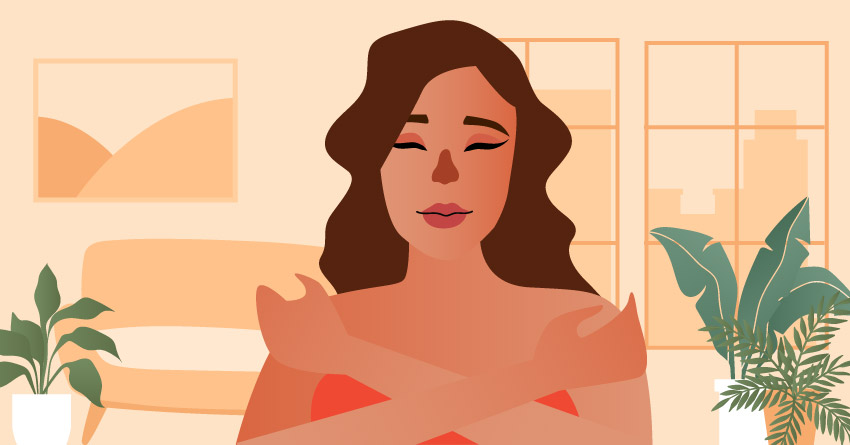 So you're already getting ready to do your striptease performance, but all these self-inflicting thoughts suddenly come your way. Thoughts that say you're not good or sexy enough, they will try to shun you down. Also, thoughts wherein your partner will judge or make fun of you for it will haunt you too at the very last minute.
But remember that you wanted this. If you didn't want to, you didn't suggest it to your partner in the first place. Your gut instinct won't deceive you, and if it does, you'll be the only one who'll know. So when you get too stuck in your head with all this overthinking, you must snap out of it. 
11
Don't move in ways that make you feel uncomfortable.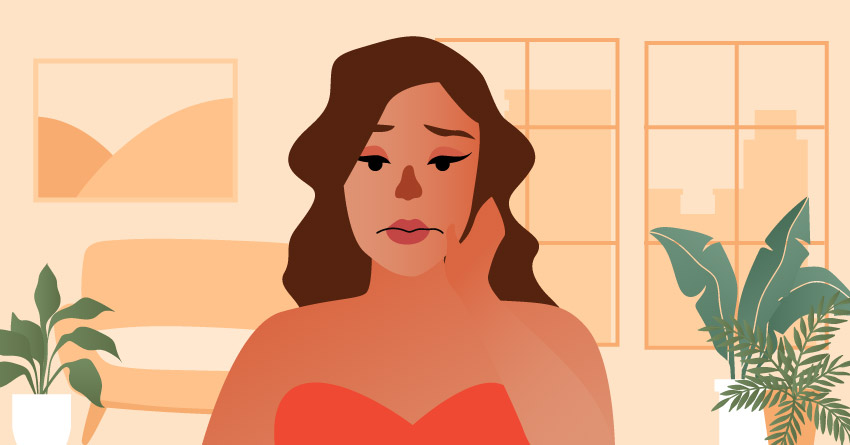 Stripteasing is an expressive way to show your affection for your passion. It also allows you to step outside of your comfort zone. However, don't let that reason urge you to move so that it makes your body look unflattering. For example, if you're not flexible, don't do a split. Spare yourself a trip to the emergency room if you stretch a ligament.
12
Communicate constantly with your partner.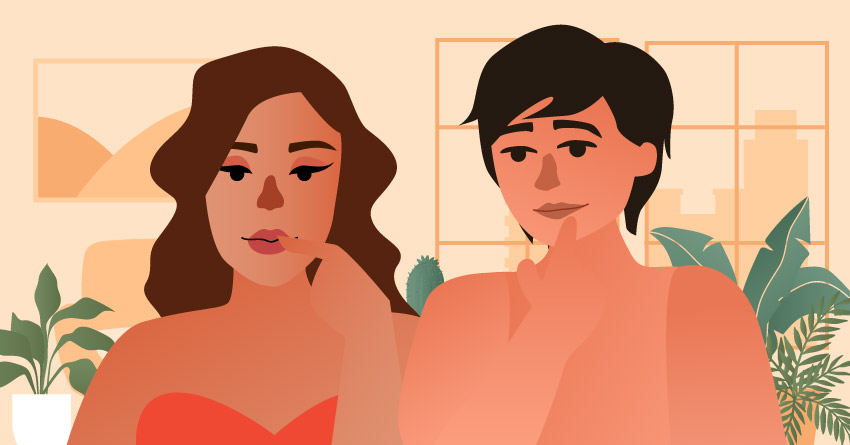 Beforehand and after the sex, talk about what you want to do, show, and such with your partner with this act. Consider when and where it'll be done, what time, and what to prepare on their end. Or if it's a surprise, ask them subtle questions about what they want to see from a "hypothetical" striptease.
13
Let items slide off you naturally.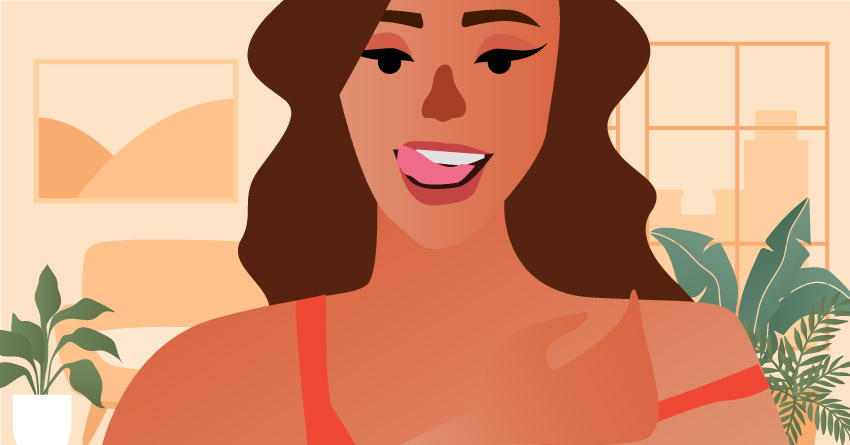 Although we'll give you a suggested guide on your first striptease, we can't miss out on giving this one main piece of advice. Striptease is letting yourself be and act free, so don't be forceful when certain items get challenging to remove. Try to mask the struggle with a swift dance move or a sultry facial expression.
Don't let your audience figure out what it is you're having difficulty in because the magic of the striptease will disseminate.
14
The lesser the distance, the more tension builds up.
Keep your movements as close to your partner as possible, although beginning a little further is good help. You shouldn't show everything to your partner all at once, but once you get to that pinnacle (and you'll know when you get there), that's where you slowly saunter in front of them and seductively dance to them. Because it gives that vibe of being "so close yet so far," and it irks you when you're so needy yet you love it so much.
And again, don't take the art of eye contact for granted!
15
Have fun and confidence!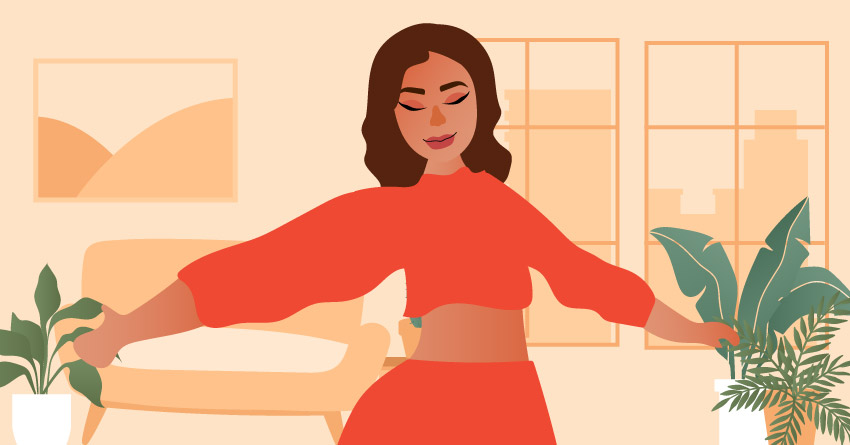 There's no point in doing a striptease if you aren't enjoying yourself. That's why you must deeply search and try what you're into and not, what suggestions you want to try, your partner's opinions, etc. Striptease also makes us feel strong because we get our partners enchanted by being ourselves, so maximize it! Plus, there's no harm if it's only a one-time thing. 
You gave it a try to make you at least 1% confident, and that's more than enough.
Steps on Performing a Striptease
As we've given you the tips, you're now ready to get your confident performer side. Keep reading our curated list of steps on how to give an amazing striptease performance for your partner.
1
Lead your partner to a seat.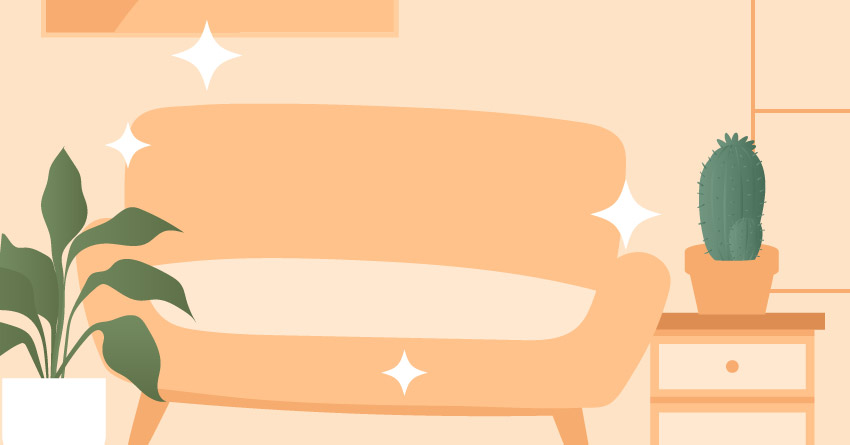 While you're in the zone, your partner must feel comfortable as they watch your show. So whether it's a chair or a couch, let them sit somewhere that makes them feel at ease. Because we know well that won't last for too long once the music plays.
2
Assume position.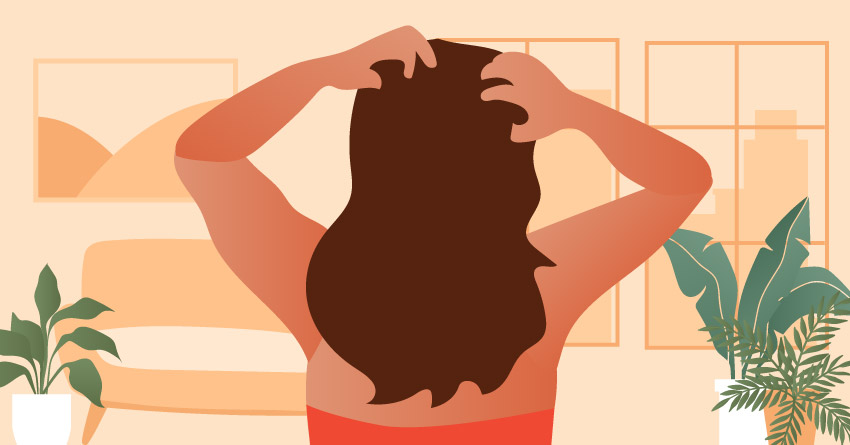 Once your partner is settled, take a few steps back to get into your first position. We suggest your back be turned back as tension already from lacking eye contact in the beginning makes your partner desire you more. They must see you from the front and wait as soon as you sway your hips. Mess up your hair even, make them go crazy for you.
3
Top first.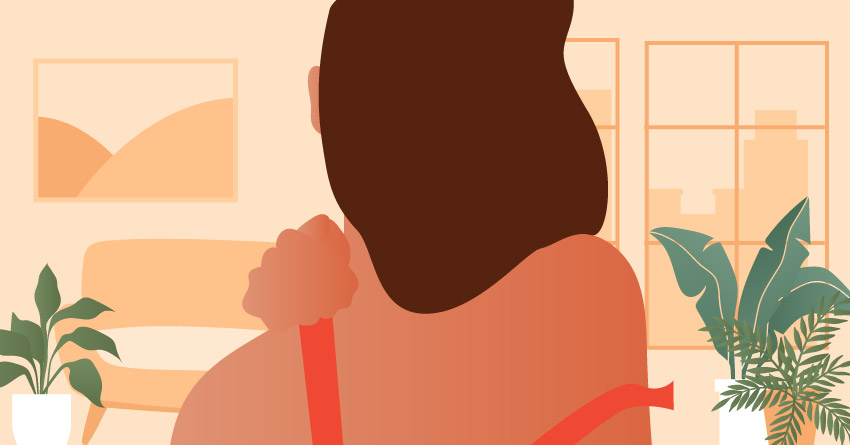 When you finally lay eyes on your partner, discard whatever layers you have on top. Let it fall off your shoulders, whether it be a blouse, jacket, etc. Give them a good view of your collarbones and decolletage by caressing your hands over them while you're at it.
4
Slip off your bottoms.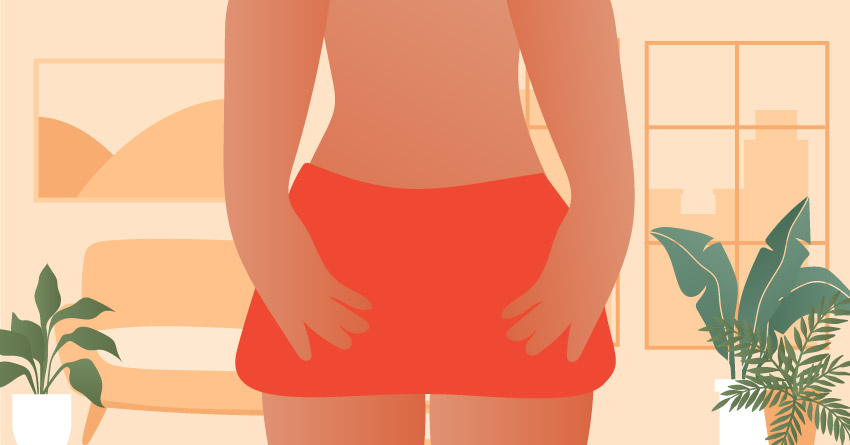 Trousers, skirts, and shorts are the next item you'll get rid of. Perhaps give your partner a gorgeous view of your buttocks before bending over or doing a slut drop before doing so. 
5
Bye-bye, shoes.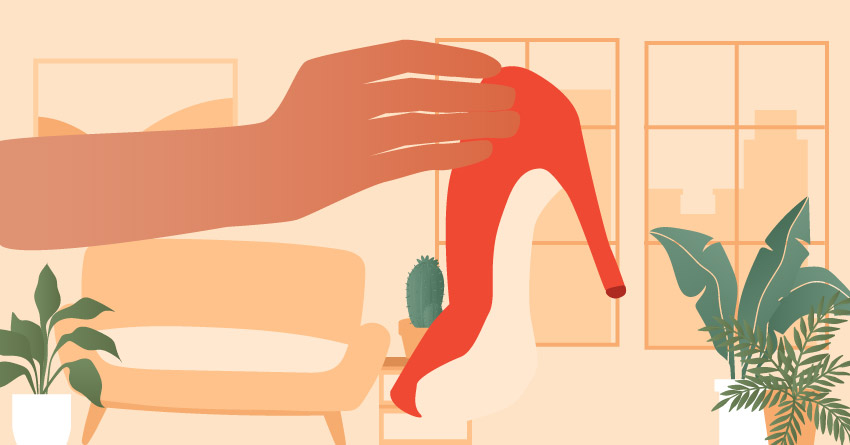 Left in your undergarments, your shoes are still a hindrance before taking things to the bedroom. Saunter in them around your partner for a bit, especially if in your heels. Look down at your partner and tut at them, showcasing your dominance in the situation.
6
Take your time with your undergarments.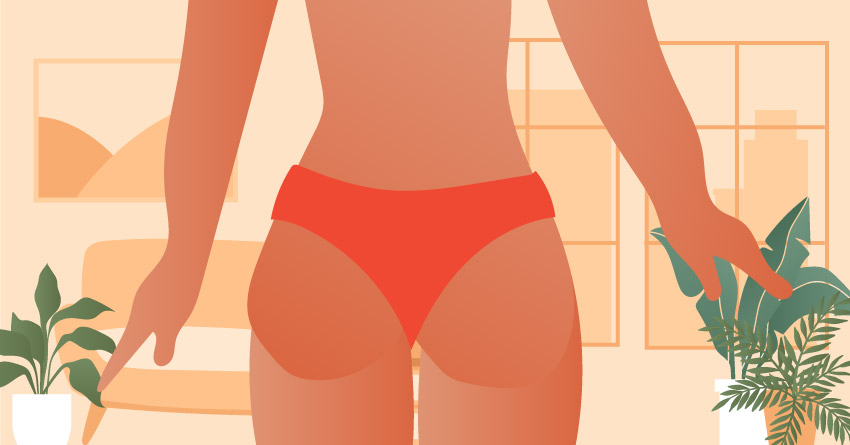 So close yet so far, the mood by now is at an all-time peak. Your partner must be salivating and feeling heated by your actions, already so needy for you. But not yet – you must elevate the tension further before completely breaking the ice. Unclasp your bra slowly; perhaps learn how to do it with one hand. Or if you want to have some "audience participation", ask your partner to do so. But make sure to keep the character on.
Oh boy, you'd be left in your undies. Save the best for last, they say. Bare from the top and mentally torture your horny partner by leisurely tugging down your undies. Once off, step out of them and kick them on the side, so you don't trip. Good luck to your partner trying to restrain themselves at your naked self.
7
Approach your partner.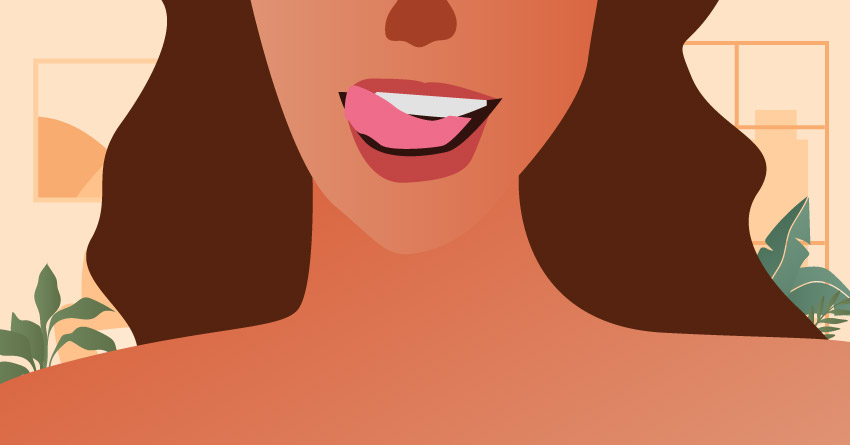 This is the part your partner has been waiting for after ogling you for a few seconds. The mood is over the railings, and it's about time someone does something about it. That's your mission, step by step, gradually getting closer and closer. Feel free to smirk the nearer you get; don't get so shy if they return the gesture. 
Like sure, freak out internally. But you must stay focused because you have goals to accomplish tonight.
8
Straddle them.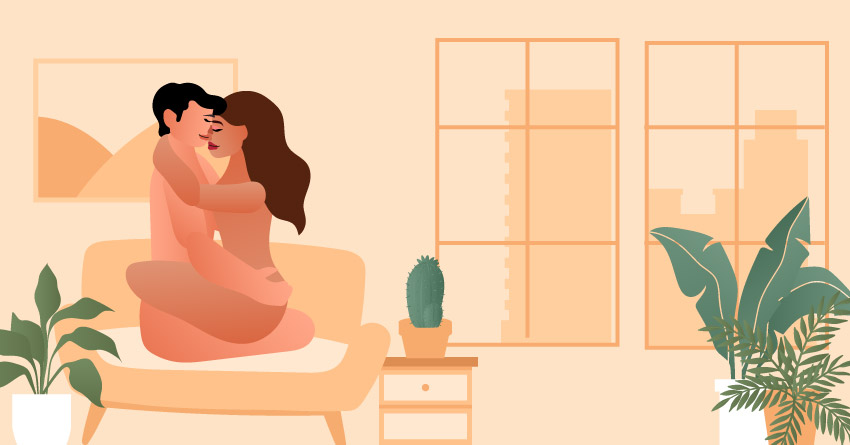 What else is there to say about this? Hook your knees around theirs, and wrap your arms around their shoulders. Keep eye contact still and let them rake their hands all over you. You've kept them hanging for so long, plus you love the physical contact just as much.
9
Make out with them.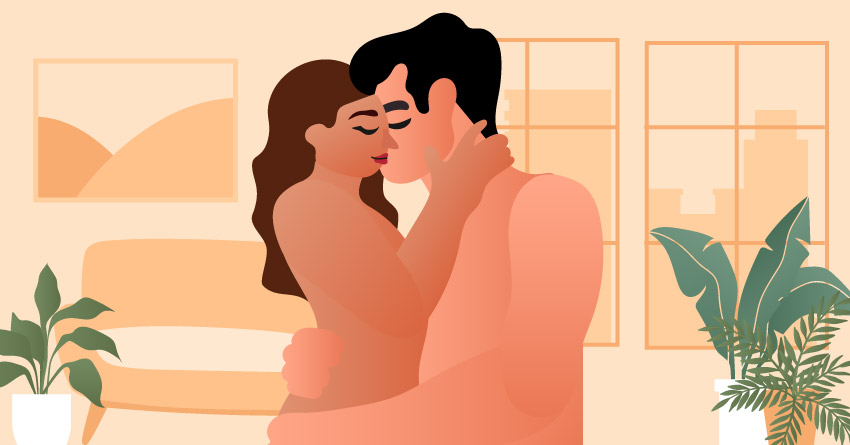 Finally! Seal all that desire in a powerful clash of lips, letting your tongues dance in a fiery tango that matches the passion of your striptease prior. Making out is one of the best foreplays out there, so don't take this for granted.
10
Let them lift you up or lift them up.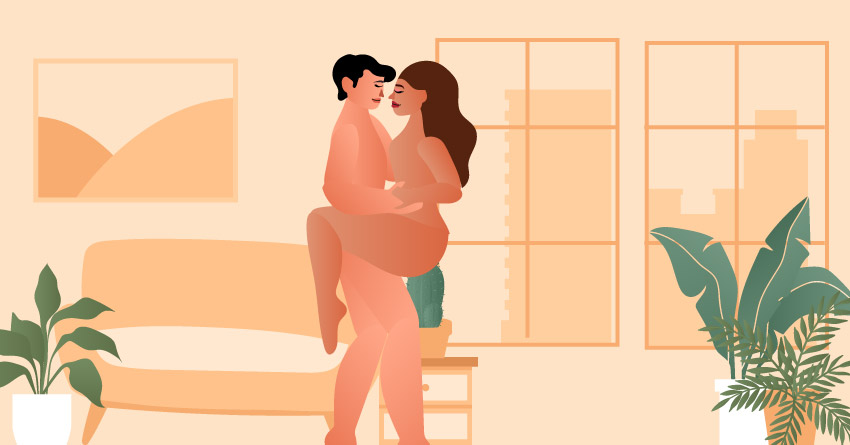 Honestly one of the hottest things ever in foreplay, and you know it, reader. Let your partner carry you to the bedroom post-strip tease if you're a girl. Then if you're a guy, respectfully lift your partner while you keep kissing. Because c'mon, you gotta keep the fire alive before getting railed in the most amazing way ever.
Striptease Moves to Try 
We've shown you the steps; now we have some striptease dance moves you may love to give a shot. 
1
Whip my hair back n' forth!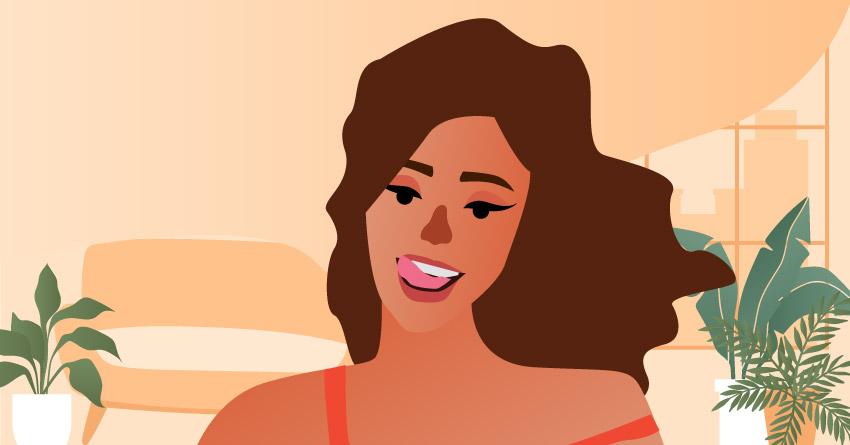 Spread your legs hip-length apart, then place both hands on your thighs. Feel free to loosen up your neck if you're feeling extra tense, then strongly mimic big circles with your head. Bend over a little bit as your hair adds more momentum to the move.
2
Rollin', Rollin'!
Now, this step can be executed standing up or on the floor. You're basically imitating a wave, starting from your upper torso to your hips. With a straight body, lift your collarbones and then your chest. The key point here is arching your back and sticking your tailbone out. Make sure to suck in those abs before ending right above your pelvis with a little "oomph"!
3
Hips don't lie!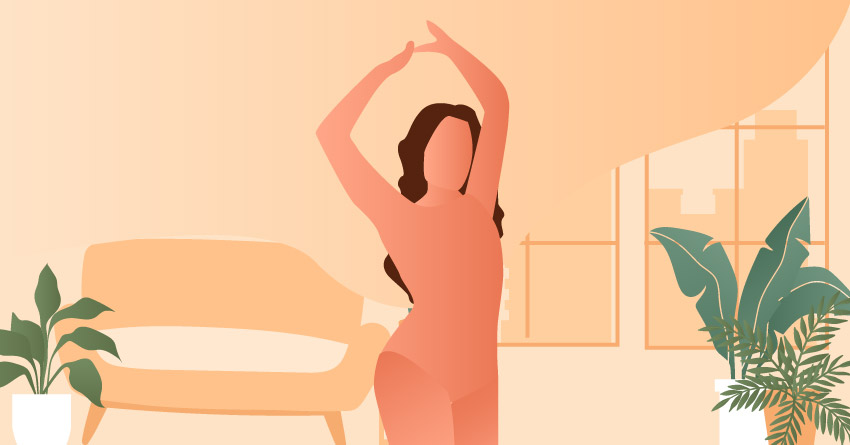 Channel your inner Shakira by standing with your legs wide open (again). Arch your lower back before following an infinity sign motion with your hips. It can be done as slow or fast as you pace; make sure to read the room between you and your partner so far.
4
Bend over like a good girl/boy!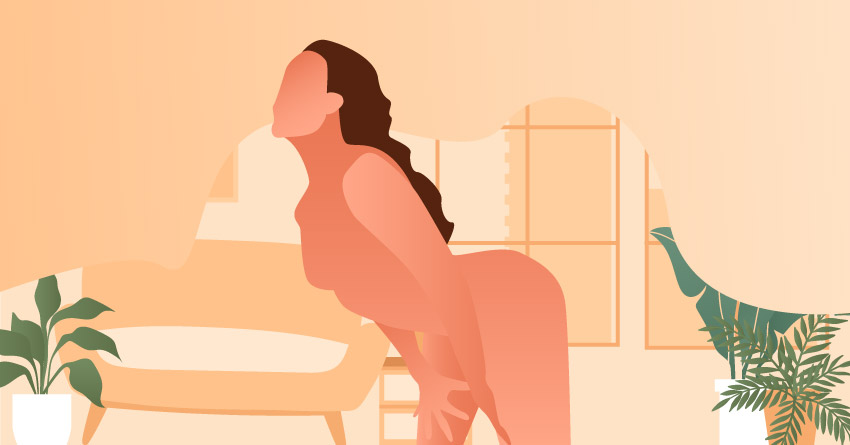 If you have a praise kink, I'm sorry for the commotion I caused with the name of this inviting move. So with your legs open once more while standing, bend until your waist area or enough to showcase your beautiful butt to your partner. Hand placement is on your upper legs, then whip your head upwards. Your hair movement matters too, so make sure they're in sync and good condition so they won't get frizzled in front of your face. We don't want to be eating hair while stripteasing, right?
5
Dive in!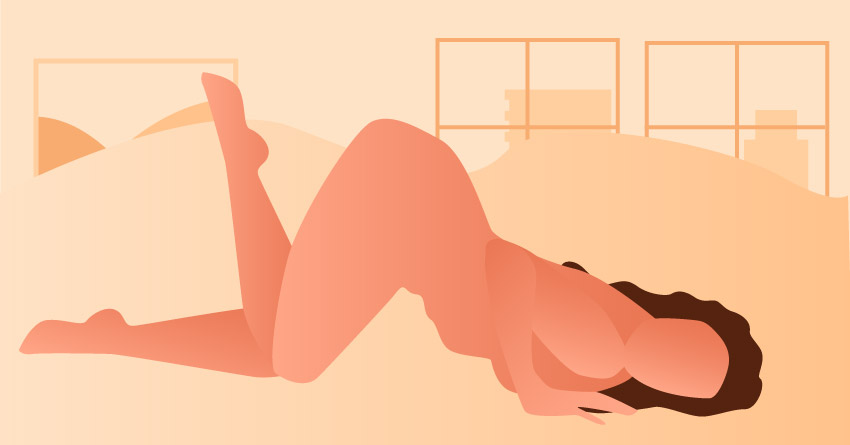 Let's take it to the floor again, shall we? On all fours, tilt your head on one side (facing your partner), then lower your head first as your back goes into a cat pose. Gradually, let your arms take charge as your entire body dives down by pushing it. 
Bonus: Do a little crotch bounce when your pelvis meets the floor. Not only will your butt be high up in the air, but it'll make your partner cup themselves from such a view.
Frequently Asked Questions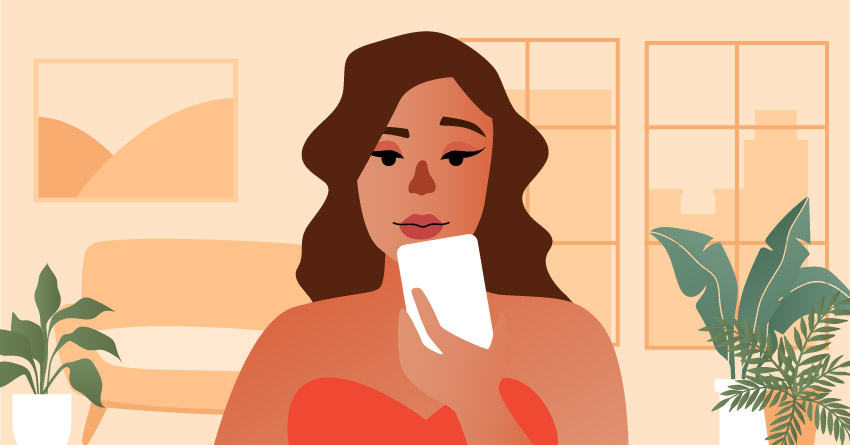 Striptease may be self-explanatory, but some questions may come up when you're interested in doing such. Here are some questions we've answered about this heated dance.
1
Do I need to be a good dancer to do this?
Nope! As long you're confident and you trust your partner, you'll be fine. Because skills don't matter here, but the mood and bond you create with your partner in this spicy act.
2
Are there certain ways to strip off my clothes?
Nope! It's up to you how you want to discard your clothing, keeping your partners on the edge of their feet. However, when removing your top, do it upwards so your breasts/chest can bounce for a bit. Then with your bottoms, turn around when you do so. That way, they can better view your butt and back (take this chance to arch it, too!).
3
Is it okay to laugh in between stripteasing?
Yes! It happens to the best of us, especially when we feel silly. It shows that regardless, you can always pick up from where you left off.
4
Can I make myself cum on my partner while stripteasing?
Yes! It's all about teasing, so we suggest you situate yourself on their thigh. Grind back and forth, even ask them to flex them, so you get penetrated faster.
5
Can guys striptease too?
Yes! Sure, stripteasing started as a female-dominant activity, but times have changed! It slowly came into the light from being underground, especially during bachelorette parties and in films like Magic Mike (2012). So if that's now part of the norm, then men stripteasing in the bedroom can be too.
Takeaway
Striptease is not just a great avenue of self-expression in terms of sex, but it gives a confidence boost that urges us to keep taking on new challenges. It's more than just an object to one's desires, as portrayed in the casual lap dances in public bars. It can be something that increases libido in the bedroom without even touching each other yet.
A total must-try; don't dare skip engaging in such a sultry act like this one!