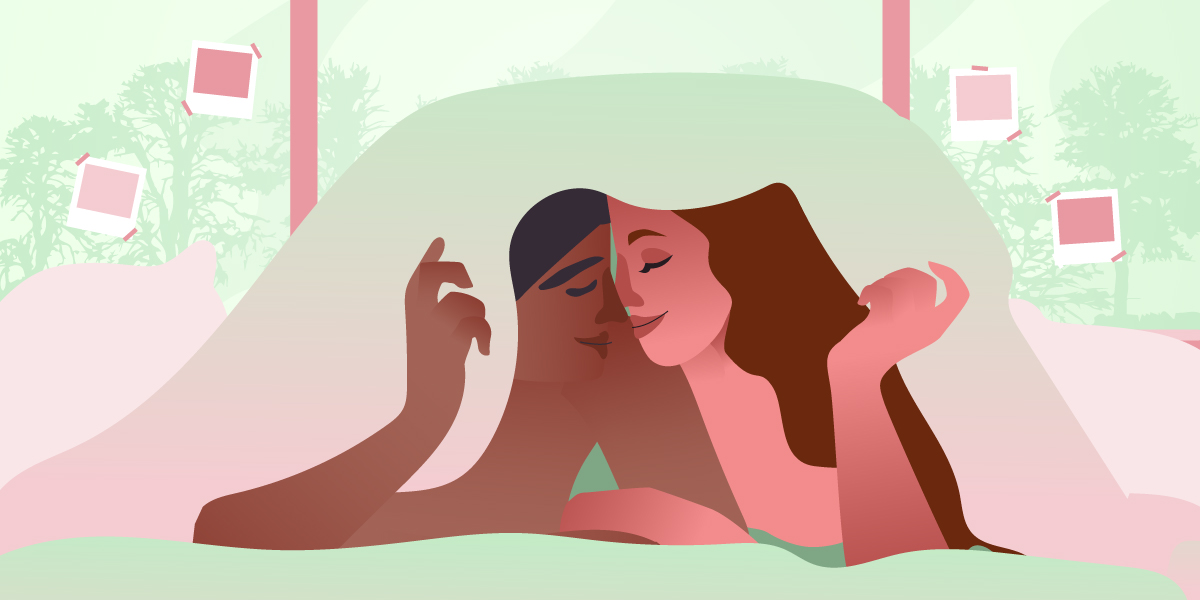 Disclaimer: This article is written specifically about consensual somnophilia. We do not promote non-consensual somnophilia or people with somnophiliac disorders. If you're feeling or experiencing urges related to Non-Consensual Somnophilia, please seek help from a mental health professional immediately.
Sleeping is a natural response when we are exhausted from doing tedious tasks. But what if this act turns you on? Seeing your partner dozing off on their bed or taking a power nap, something compels you to… do the deed? Well, that's a fetish. And we call it somnophilia.
Somnophilia is a rare type of paraphilia, or intense sexual desire towards an object or behavior. If anyone crosses the line with their paraphilia, this can lead to major legal consequences. Other examples of paraphilias are voyeurism and exhibitionism,
Over time, somnophilia garnered a negative image (which we'll explain why in a bit). But that doesn't mean it makes a bad fetish to have. The same goes with overgeneralizing that all somnophiliacs are bad, which shouldn't be the case. Thus, we're introducing a type of this paraphilia called "Consensual Somnophilia". This type is acted by a somnophiliac with a verbally consenting partner who shares an interest in such.
So if consensual somnophilia sparks an interest, you must proceed with caution. Thus, allow us to guide you through it in this guide. We got its definition, important tips, some safe ideas to try, and a bunch of questions that may come up as you read along that we answered.
What is Somnophilia?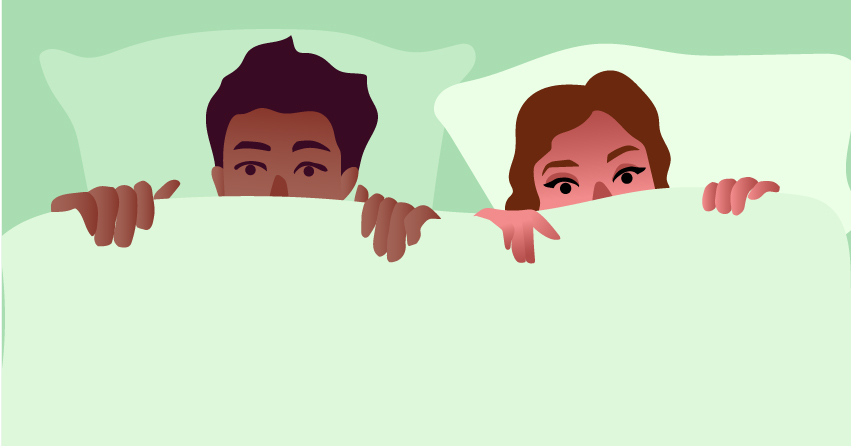 Somnophilia is a fetish in which someone gets aroused by an individual who's asleep. Anyone with this fetish is referred to as a somnophiliac.
Psychologist John Money first coined this fetish in the 80s. He defined it as:
"the marauding predatory type in which erotic arousal and facilitation or attainment of orgasm are responsive to and dependent on intruding upon and awakening a sleeping stranger with erotic caresses, including oral sex, not involving force or violence."
This fetish is often linked to the narrative of Sleeping Beauty, both original and Disney versions. Think about it: Prince Philip kisses Aurora, and instantly she's awake. Sweet as it sounds, but it can actually be predatory.
Was Aurora conscious to give consent to him for a kiss? Nope.
And how about in the first original version written by Italian poet Giambattista Basile, where Talia (aka Sleeping Beauty) was raped by a king and gave birth to twins in her sleep? Major red flag.
You might as well get imprisoned if you believe this is okay.
Types of Somnophilia
In the bad image of this fetish, there's a good way to practice it safely. Distinguish the evident differences between Consensual and Non-Consensual Somnophilia.
1
Consensual Somnophilia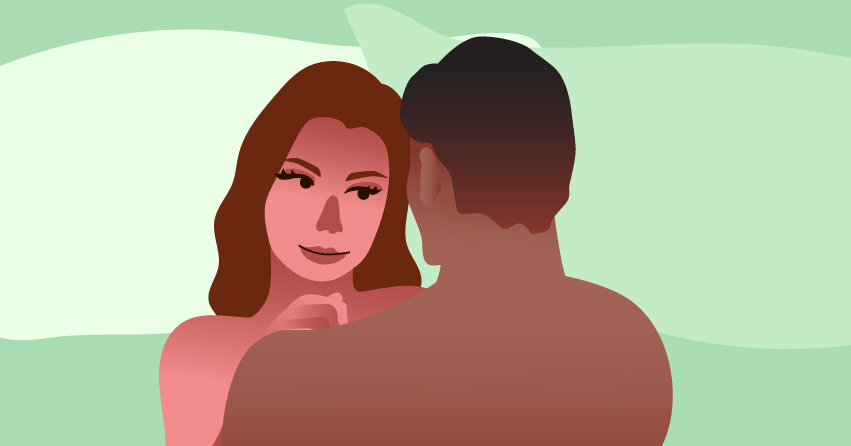 This type of somnophilia involves a somnophiliac with a consenting party, specifically a romantic or sexual partner. It's also best if you are in long-term relationships to try and commit to this fetish. The somnophiliac can be either you or your partner, having set important ground rules, boundaries, and most all, consent.
Consent must be verbal. It's not assumed or implied. So don't give us the whole "their body language is enough' narrative. It doesn't work that way, especially when you or your partner are asleep. In a different dimension, for crying out loud. So please obtain such for before partaking in the fetish. In fact, establish blanket consent.
Blanket consent lays all the trust between partners and the certain activities the somnophiliac can do to their sleeping partner. A sample template for this consent from the perspective of the latter person can look like this:
"I give you my full permission and consent to do [insert kinks and sexual activities] while I'm asleep. I trust you that everything is okay without asking me anymore moving forward."
It's up to you how you want to construct this type of informed consent. You can discuss it during your down-time or print a document about it. Having this conversation is mostly a one-time talk. Whatever was not included means it's a "no" in being done. There's also no need to check in with each other constantly. Well, unless you want to change certain things over time and discuss them with them again.
Other than that, everything must be done safely, and both partners are enjoying themselves.
2
Non-Consensual Somnophilia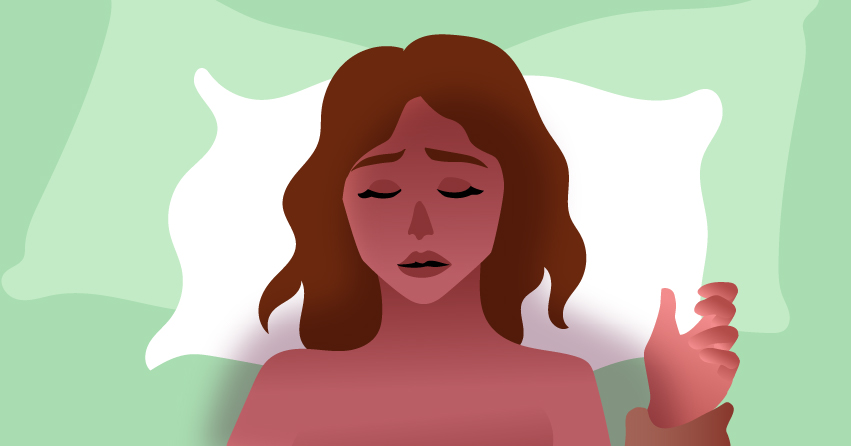 This type concerns somnophiliacs making their moves at anyone, strangers especially, who are unconscious or drugged. In fact, it's highly possible they caused such a situation to happen. Because these future victims are in a state where they cannot verbally give consent, it results in sexual assault and rape.
As stated by Money, he views somnophilia as having tones of predatory behavior since it involves a party being unresponsive. However, it's only applicable to non-consenting people. Thus, you must be extra careful when you're out and about because you'll never know what happens next.
This type of somnophilia can also occur within couples if they didn't discuss such a fetish beforehand and/or crucial boundaries were crossed.
Safe Consensual Somnophilia Play Ideas
Motivated to get freaky but have no clue where to start? No worries, we're here. We've listed our top safe and sexy play ideas for this fetish. Don't forget to ask for your partner's verbal and informed consent before jumping in here!
1
Watch porn beforehand.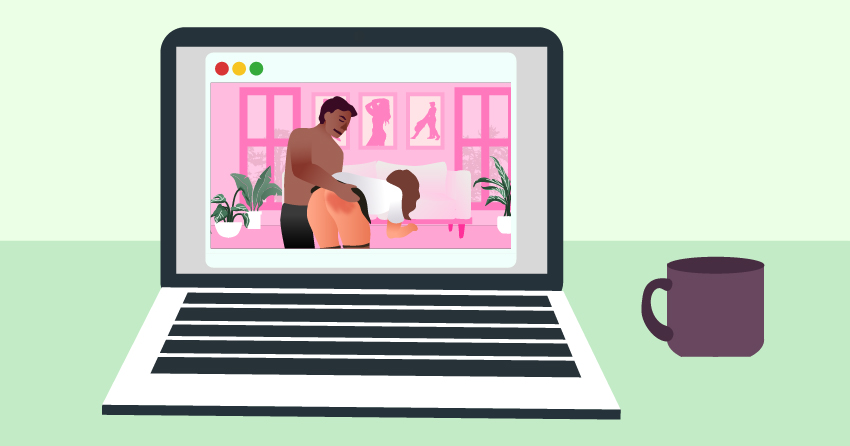 Seeing is believing, making your body learn from it. So start off easy yet effective by consuming porn revolving around consensual somnophilia. Nope, don't engage with any content without said consent.
By watching such porn first as a beginner (or not), you can pick up moves or actions that can prevent you from waking your partner up. You can witness certain angles you may have never thought of or tried, yet it looks arousing when you or your partner is asleep. Oh, make sure to watch in incognito mode! You never know who can lurk on your browsing history.
2
Go for the sexy maid-powerful boss roleplay. 
Get interactive by channeling different characters through roleplay, such as this common trope. Either you or your partner can play the sultry maid, while the other is the powerful boss. Let's set the scene:
The powerful boss arrives home from a tough day at work and just wants to take a nap. But as they arrive in their bedroom, they catch their maid on their bed asleep. Seeing their cleaning materials stashed on the side, they must be exhausted like the boss from their work. But instead of waking them up, the boss lets them sleep. In fact, they can channel their stress somewhere else. They choose to let it out on their sleeping maid, whose undies are seen if not for their garment hiking up to their hips.
3
Switch positions.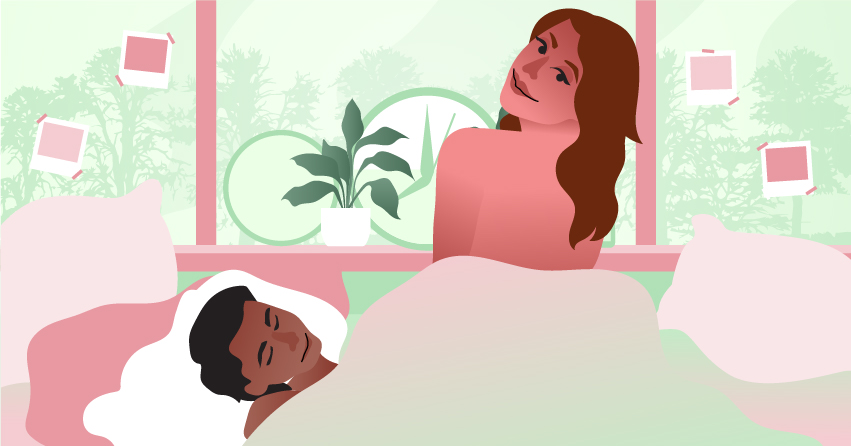 When consensual somnophilia is fully part of your sex life, have sessions where you take turns being the somnophiliacs. That way, you get to see firsthand what it's like to be on the other end of the dynamic and feel penetration in ways you never knew were possible. It's also another way to know your sexual nature more and how to keep getting better at sex.
4
Try doing the roommates roleplay.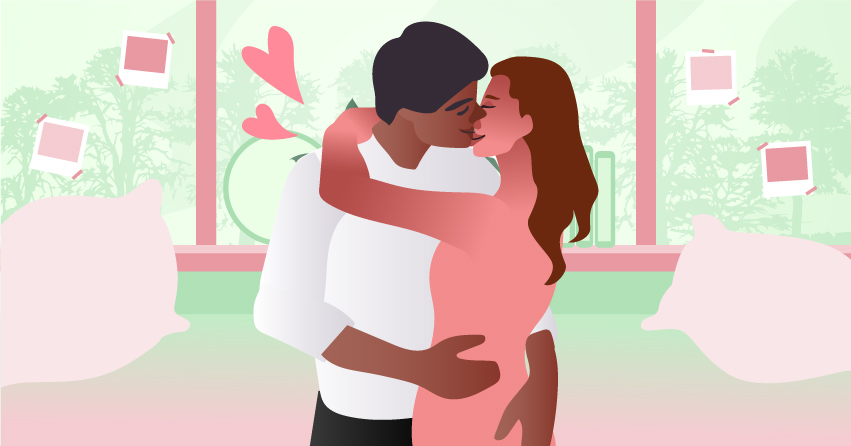 Another roleplay scenario under consensual somnophilia you can explore with, and it's when your roommate arouses you. Quite dangerous, especially when it can either make or break your civil relationship. Here's what can occur between you and your partner:
It's Friday night, which is movie night for you and your roommate. Popcorn, food, and sweets are all scattered on the table in front of your couch. You're both in the living room, watching your -nth horror film, when your partner asks for your opinion on a certain character. But alas, you slept midway through all the blood and gore. Instead of waking you up or pausing the film, they witness how sprawled you are on the couch. It sparks a need, a dangerous one. But they take the risk as they lower themselves to spread your legs wider and strip off your undies. Oral sex or the real deal, it's up to their mood how to satisfy themselves.
5
Incorporate toys.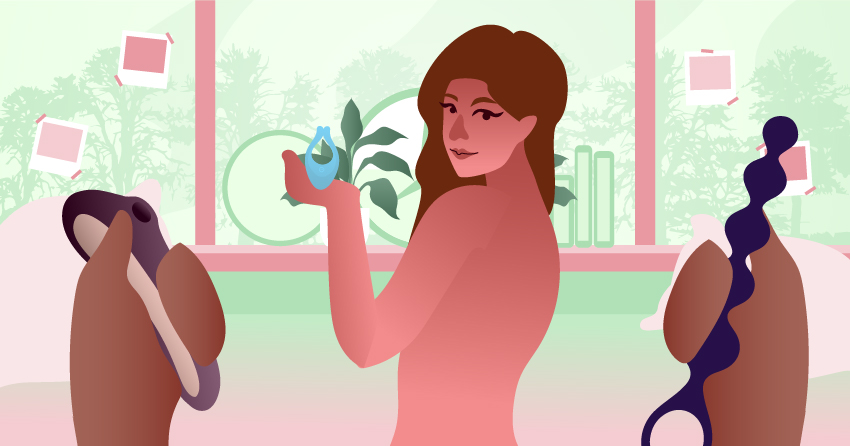 Sex toys always add more flame while doing the deed and won't simmer with consensual somnophilia. So maybe set one day, instead of you doing the touching, use your favorite sex toys on them in their sleep. Watch them squirm or toss in bed, thinking you are penetrating them. When really, it's not. And yet, they fall apart just as hard as the usual skin-to-skin penetration.
6
Consider adding extra kinks.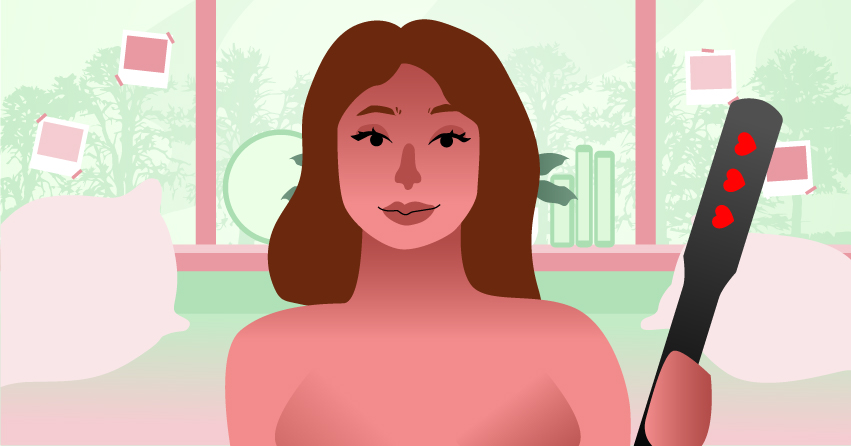 When you and your partner have already done the deed while one is asleep, why not make it more exciting? So when you're both in a good mood, slowly bring it up to your partner about how you can make this kind of sex more exhilarating. Yes, consensual somnophilia is already a lot, so be mindful as you explain how adding other kinks can still be an enjoyable experience.
When you and your partner reach an agreement, bring up your initial blanket consent and restate it with your new conditions. Some kinks you can consider are bondage, orgasm control, anal play, and roleplay (like the ones we shared earlier). If you're curious about these kinks (and more), check them out here.
7
Engage in the sex doll roleplay.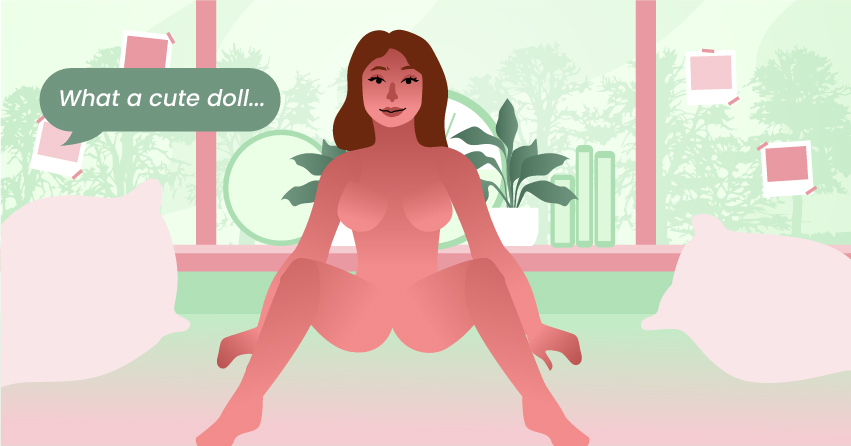 This roleplay feeds the dominant-submissive narrative, wherein your partner purchased a brand new sex doll aka you. And since you're asleep, stiff even like an actual doll, you'll willingly allow your partner to toss you around and use you to fulfill all their needs. Let your imaginations run wild here as long as you both observe your ground rules and even have a safe word.
8
Praise them…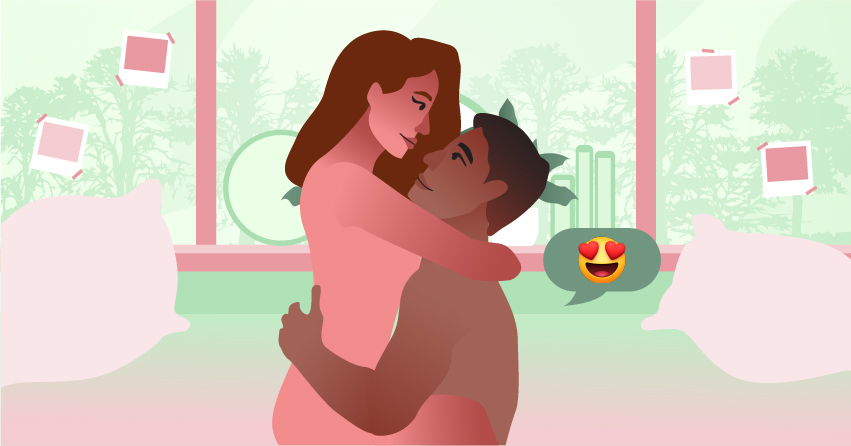 Even if your partner is asleep, verbally let them know how good they make you feel during the act. Affirm to them that only they can make you feel this sexual bliss. Physically wise, pleasure their sweet spots and take any muffled sounds from them (good ones especially; stop if it's different) to your advantage. Continue whatever ministrations you do that earn them a better feeling and sounding sleep. 
9
… Or degrade them.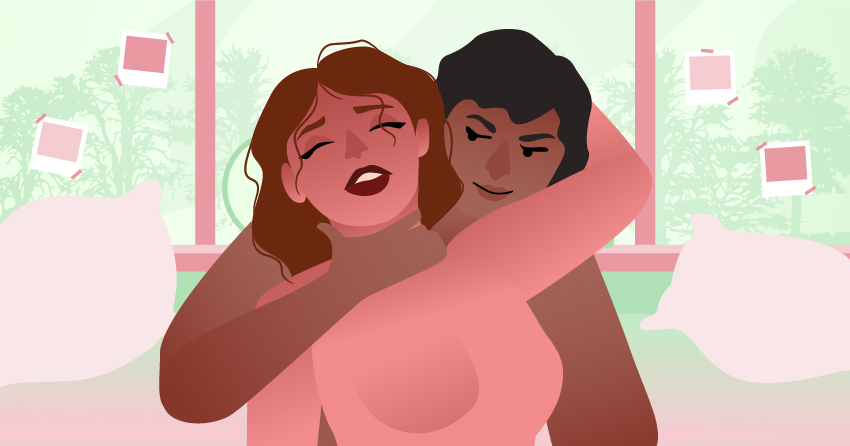 Be careful when doing this one, even with blanket consent. Make sure not to go overboard, and listen to your partner's body language. But when everything is going okay, let them know how much of a dirty slvt they are. Moaning and groaning in their sleep, how needy of them. Slap them, bite them, whisper dirty talk in their ear, act out whatever humiliation-driven acts they allowed you to do.
10
Go for the student-private tutor roleplay.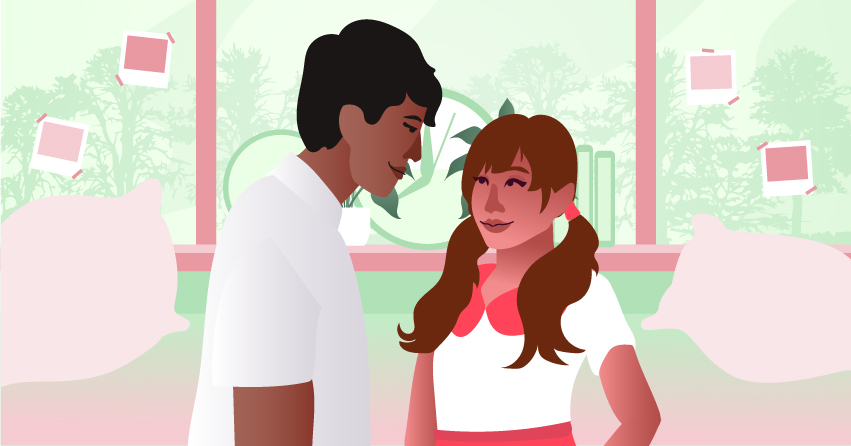 Capping off this list of play ideas for safe consensual somnophilia with another fiery roleplay scenario. Education is key, but you may learn something else with your partner. You can act as a college student while your partner is a young, part-time private tutor from a higher year level. A tutor you've had a major crush on for the longest time. The scenario can go like this:
Finals week is coming up, so you and your tutor are working double time so you can ace your exams. From seeing each other daily to having longer studying hours, you're spending more time with each other. One evening, you and your tutor decide to take one long break in between heavy studying in your apartment. While your tutor brews coffee from your kitchen, fatigue washes you over from all the sleepless nights, dozing off completely.
When your tutor is finished and brings the mugs of coffee to the living room, your snores fill their ears. Out of kindness, they place the mugs down on the table and carry you to your bedroom so you can sleep better. However, they take an "accidental" peak of your undies underneath your skirt. They also observe your sleepy squirms in bed, thighs rubbing for friction. Little did you know, they also had a thing for you. As your tutor, they only want what's best for their students. So instead of leaving, they'll help you relieve your stress. They'll do so by gladly pleasing your aching core while you lay back and doze off.
Make sure to keep this scenario and the rest ethical!
Tips Before Trying This Fetish
So you're definitely hyped to do this fetish once consent is given. But wait! To ensure proper safety, here are a few crucial tips to keep in mind before engaging in consensual somnophilia.
1
Be in constant communication with each other.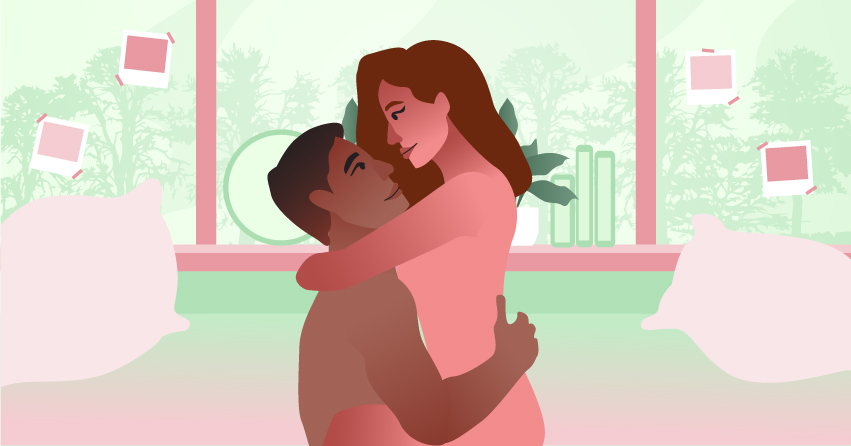 Communicating about your kinks and fetishes allows you to be more open and transparent with your partner. Even if some don't align with your partner's and never get acted out, it sheds light on a new aspect of them. So in this case, this fetish should be taken seriously. Especially when one partner will be naturally unconscious, they should be the priority. Talk about what you like and don't like with somnophilia, give blanket consent, and follow it.
However, there are special cases. If the couple gets into a steamy fight or someone is under the influence, do not act on your somnophiliac urges. Even with blanket consent, read the room and be respectful of others.
2
Take things slowly.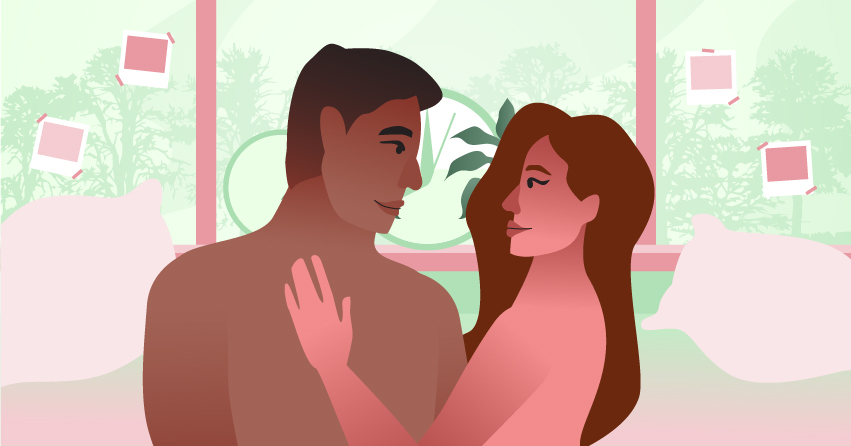 Consensual somnophilia can feel overwhelming when you hear about it for the first time. What more when you get to do it? So be patient with your partner and do it step by step. Maybe engage in fingering or a handjob at first, then escalate to oral sex until you both hit a home run. To simply put, go at your pace and comfort. Never force yourself to take it up a notch; you must also consider your other partner's safety.
3
Do it in a private location.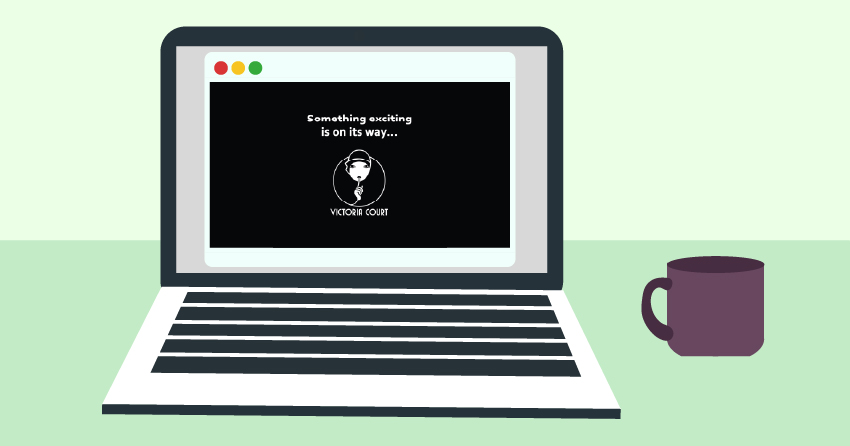 Keep this fetish indoors in the safety of your bedroom, any part of your home, or a hotel. Doing it in public can lead to misunderstandings among those who don't know about consensual somnophiliac urges, and can land you in major trouble with the law (as stated above). It can also be a public disturbance because not everyone wants to see you do the deed right before them.
4
Stay educated.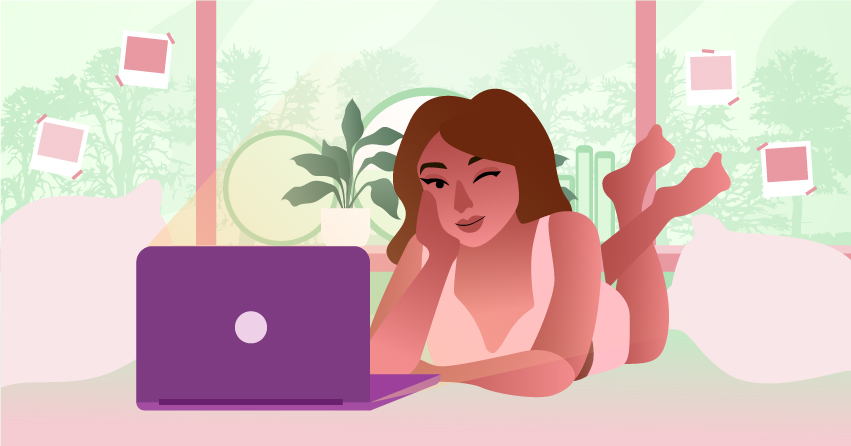 We may have listed the key points of somnophilia, but don't hinder yourself from studying more about it. That way, you can stay aware of its risks and avoid them. Plus, you can take it to the bedroom for more safe and consensual fun. Knowledge is power, after all.
5
Practice aftercare.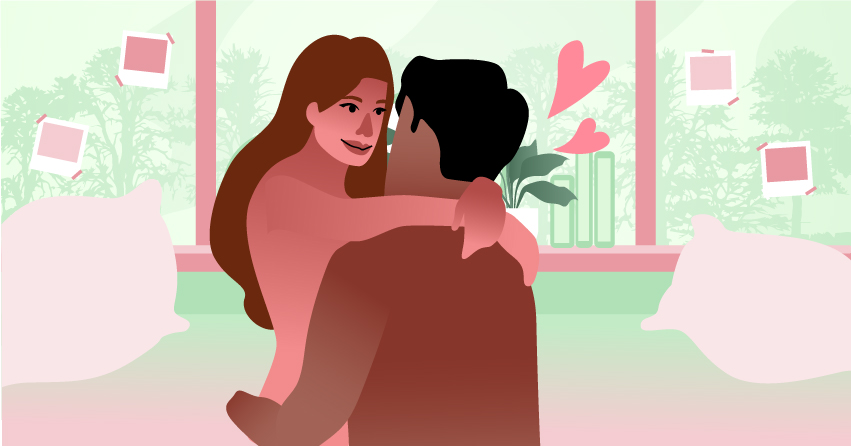 This step of sex is non-negotiable. Consensually doing the deed while one is asleep is still sex. So for the somnophiliac, clean up after your partner. If you have any aftercare rituals you do, act them out too. And if your partner may wake up, give them water since their bodies were involved. Aftercare is the last and deeply important step of every sex session, so make it count and don't skip out on it.
Frequently Asked Questions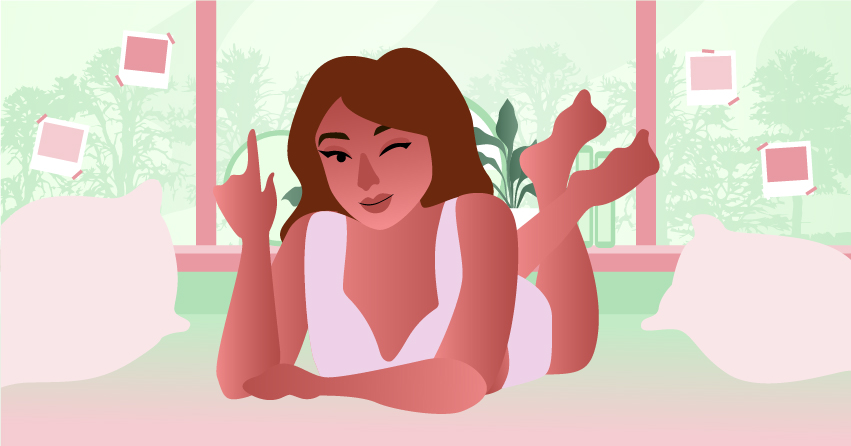 Got some questions running through your head? Well, you're lucky as we gathered and answered some common inquiries about this fetish.
1

I like this fetish, but I'm unsure if my partner is in the same boat. What do I do?

Test the waters by simply telling them. Talking about sex is normal within couples and how you want to spice it up. Inform them about this fetish, what you can do with it, and how to act on it properly. In other words, show them this essential guide. Give them some time to think about it, and give it a shot if they see what you see in it. But if they aren't on the same plate, you might as well let it go. Apply this kind of discussion to future kinks and fetishes you or your partner may want to try out.
2

What's the difference between consensual somnophilia and necrophilia?

Consensual somnophilia is only limited to gaining arousal on someone sleeping or unconscious. Someone with a pulse, rather. Necrophilia is a fetish toward the corpses and dead. According to Money, those with somnophilia can turn into necrophiliacs over time. It all depends on the intensity of their sexual interest.
3

Is sleepy sex the same as somnophilia?

No. Sleepy sex is similar to lazy sex, the one you do when you're cuddled in bed on the weekend with your partner. You're awake but groggy. You can give verbal consent. As for consensual somnophilia, it's in a state of slumber when you or your partner are getting off. There's already an established agreement of consent.
4

What if the sleeping person wakes up mid-sex?

Communicate with them. Even if it's all consensual, ask them if they want to keep going. Make sure there's still on the same boat, see and ask if they feel delighted at the moment. If yes, continue. If not, stop immediately.
5

Do you have to be sober when engaging in this fetish?

Suppose you're the somnophiliac. Your partner already gave you their verbal consent, so you must be in the right mindset when doing it. Because if not, you can break the rules and your partner's trust. Lose their trust, and either get criminalized or broken up with.
Takeaway
And there you have it on this beginner's guide on consensual somnophilia! Finally, we want to establish how important consent is in this fetish if you want to administer fun, sexy times in the bedroom.
And it's also okay if this is your fetish! We don't allow fetish or kink-shaming in this place, so learn to embrace those parts of you (respectfully). So if this fetish aligns with your sexual interests, we wish you good luck and safe sexcapades ahead!