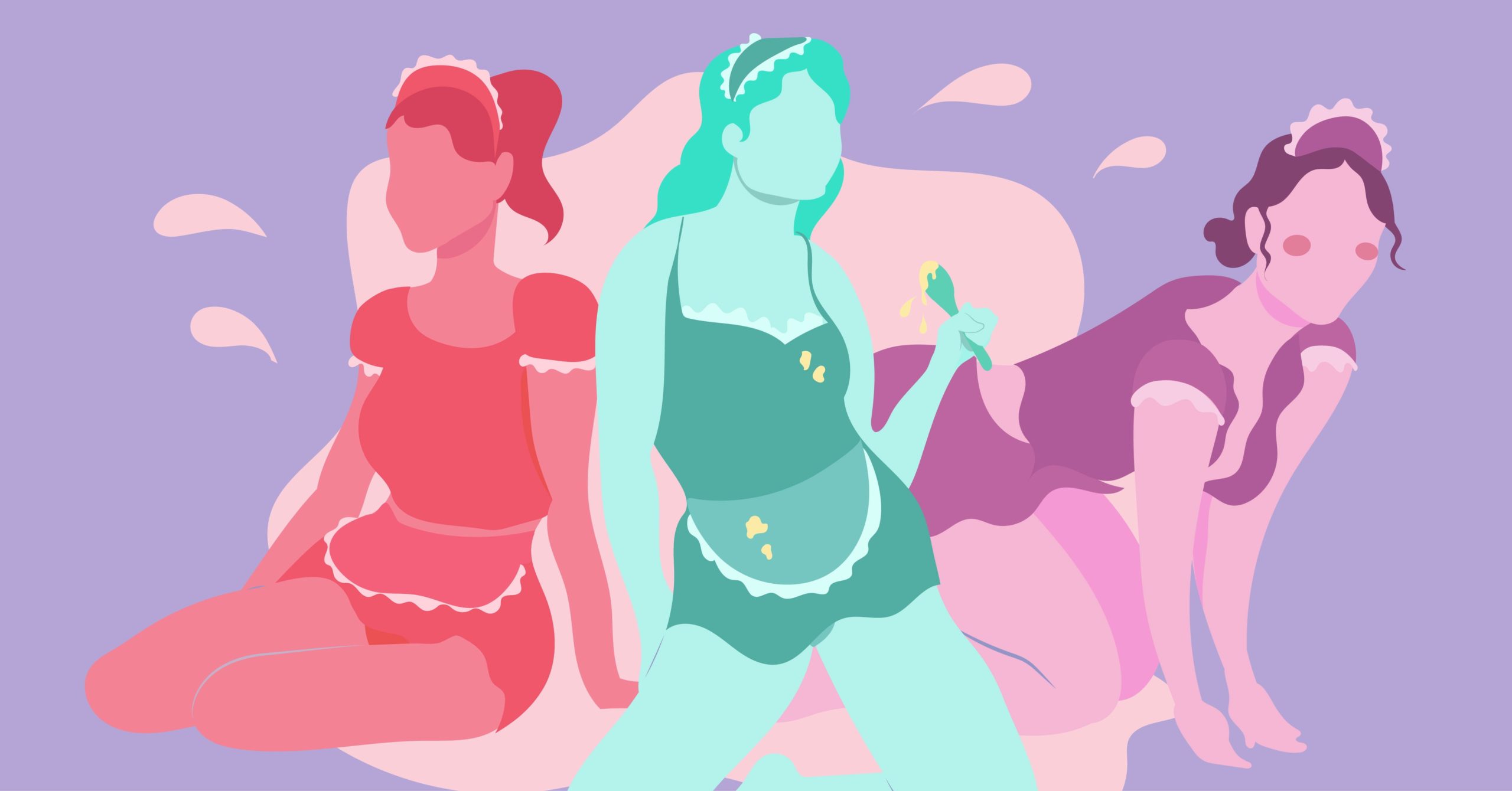 Obedience in a woman can be such a turn on. Just ask your boyfriend, he knows what we're talking about. Men love girls who tend to their needs—may it be outside or inside the bedroom. They love the idea of having someone at their beck and call, someone who feeds them grapes while they sit leisurely on a soft couch. I know, right? What a life. But, hey, a guy can dream.
When we're talking about servitude and submission, there's one image that instantly pops to mind. It's the image of a maid that's dressed up in a French Maid costume, with a laced-up front and short skirt, a feather duster on one hand and a broom on the other. You get the picture now? Hold on to that thought because it's probably what your boyfriend has in mind when you asked him about submission and obedience.
If we're feeling generous, sometimes we want to indulge our boyfriend's fantasies and give him a treat of a lifetime. Something he can look back to and remind him why you're the best girlfriend he's ever going to score in his entire life. If today is the day that you're willing to put on a Maid Costume for your boyfriend, then check out our Maid Costume collection. We have the best in the area and they're made with creative and sexy designs, ranging from proper to shocking. Your choice is totally up to your mood, whether you're feeling adventurous and risky or reserved and shy.
Having a Maid costume on hand is great and all, but that's not the only thing you're going to need if you want to make this a momentous event. You also need to come up with a sexy bedroom scene, which is where we come in. If it has anything to do with kinky, you bet your sexy ass we got your back, girl.
We're listing down some bedroom scenarios you can roleplay with your boyfriend. They're guaranteed to get him so into it that he's going to be screaming your name while you do the thing.
1

Bedroom Scene 1: Clumsy maid meets the perfectionist Master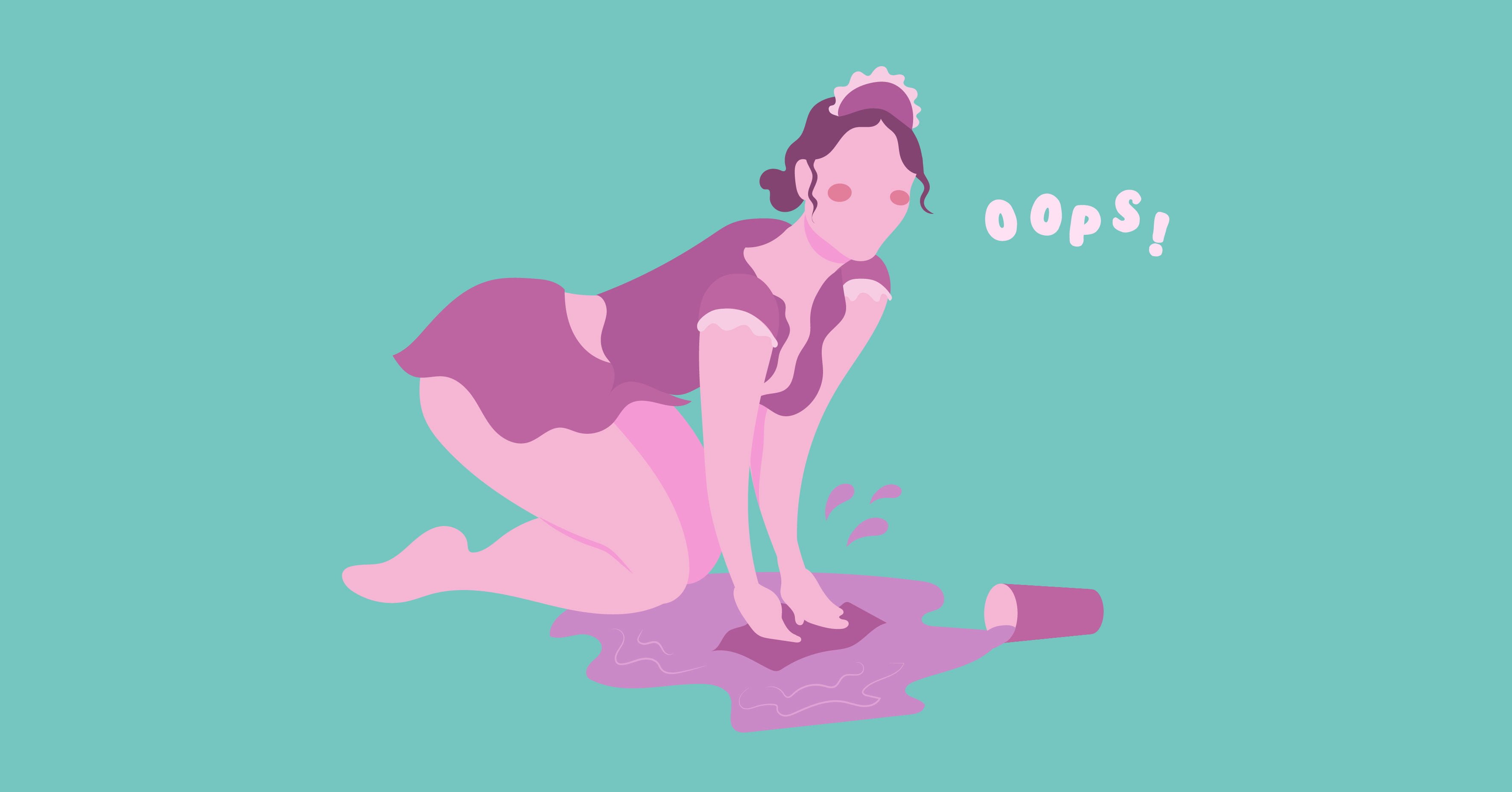 I've always been a firm believer of the saying "opposites attract". I'll admit it's one of my favorite cliché in the history of cliché. This whole opposite-attracts-trope is a popular one simply because it resonates with people. Movies have milked this trope way too many times and yet time and time again, people buy into it as if it's the freshest thing.
In this bedroom scenario that we're about to teach you, we're going to put this cliché into action. Because why the hell not? I mean, if it works, why change it? By the way, before you start, you need to run the whole thing with your boyfriend first. Finding you in a Maid Costume may seem hot as hell but the shock maybe too much for him that he may end up retreating. Give him a heads up on what's about to go down and if he gives you his consent(which we're sure he's going to), only then do you proceed with your naughty plans.
Now that we got the whole consent thing out, it's time to discuss the nit and grit of your character.
I suggest you wear the Maid Costume that's a bit on the rowdy side. You gotta stick to the plot and choose a top that's unkempt, maybe with a few buttons lose, or if it comes with laces on the front, then only do the laces halfway, and don't tuck it in properly. As for your skirt, it has to be short, and you need to pair it with stockings that reaches your midthighs. Grab a feather-duster or a broom as accessories. They don't only help set the mood but you can also use them later on for some light teasing or rough bedroom play.
When it comes to the attitude, you're clumsy but hard-working. You're the maid who keeps making a mess in the house instead of being a help. You're more trouble than your worth. Your man is going to roleplay as the Master of the house. In short, he's your employer. He's a guy who likes to run his household with an iron fist, and you're the maid that just keeps fucking up. He's about to teach you a lesson you're never going to forget.
Maybe you can start with you sweeping the floor, then you "accidentally" bump into your employer's table, causing his documents to fall over. You say you're sorry for the hundredth time. The Master of the house is sick of hearing it by now, that he stands up and walk over to you, and tells you that if you're really sorry, then maybe you can make it up to him in other ways…in ways your mama won't approve of.
This goes without saying but when doing this whole thing, don't hold back with your role-playing. You need to play your character well to really let the scene come to life.
2

Bedroom Scene 2: Conservative maid spends a night with her playboy employer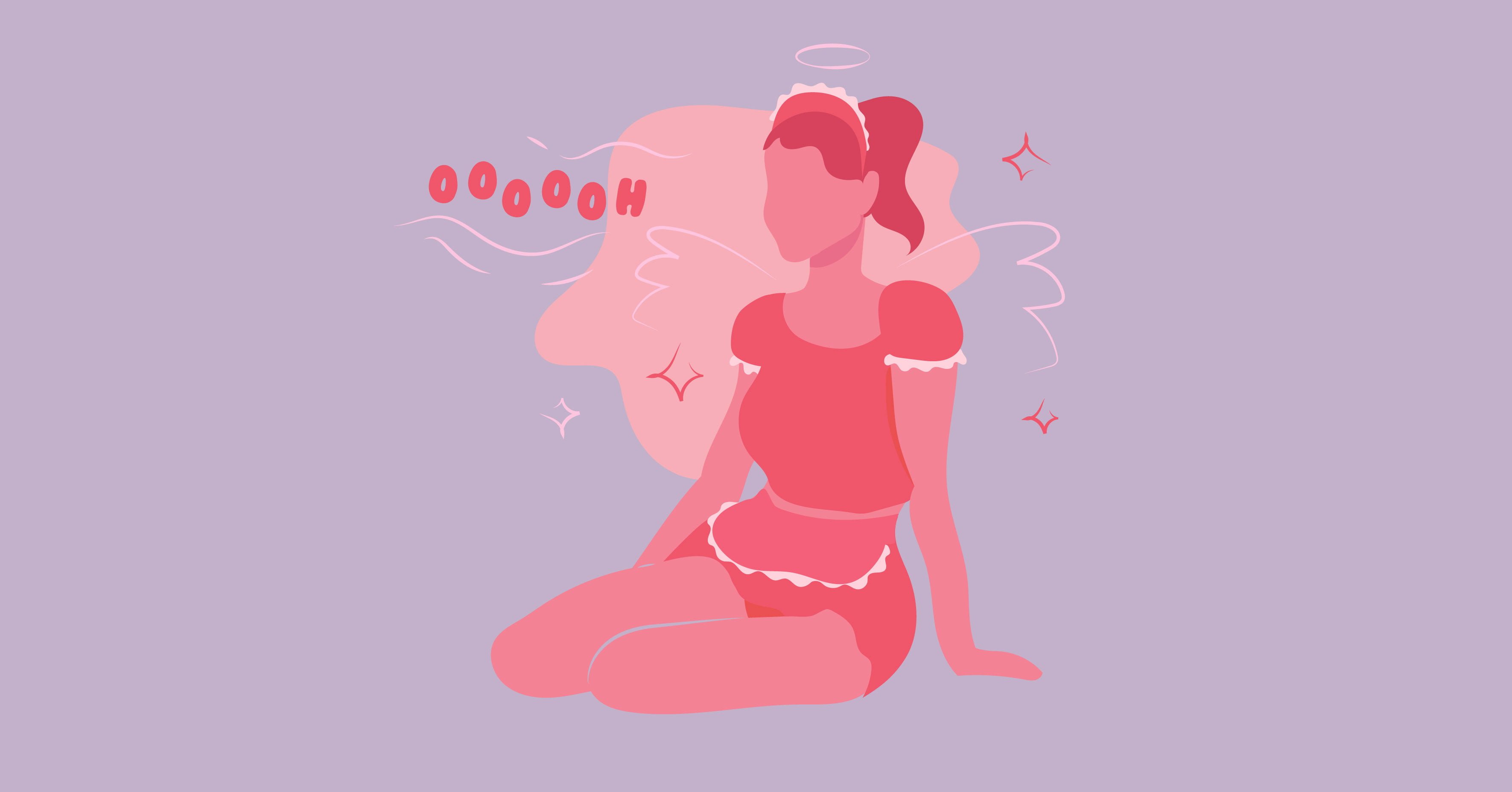 You know what they say, it's always the quiet ones who are the kinkiest in bed. From my experience, I can say that they're most likely right. The so-called conservative people I've come across with were the complete opposite of themselves when in the bedroom. Probably because it's a time when they can let go of themselves and say fuck you to the expectations of society. Which is why I always find erotica stories with plots that include conservative characters who get down and dirty when the opportunity presents itself as interesting reads. So naturally, I have to include it here.
Alright, let's get down to business. The Maid Costume you're going to wear is the opposite of the Clumsy Maid's get-up. You're aiming for a reserved look here so wear your outfit with finesse. The top has to look fresh and crisp. No sloppiness. Keep it looking divine. Your skirt must not have any crumpled spots. Put on a pair of stockings and high-heeled shoes and you're pretty much ready.
As accessories, I recommend you wear a pair of glasses. They always add a sort of serious vibe to its wearer, so yeah, you better get your hands on one of these. Look, they don't have to be prescription glasses. There're fake glasses for sale. In fact, they're available in our store. You can order them on top of the Maid costume that you're getting.
In this bedroom scene, you're going to act like a conservative maid. So you're probably wondering how the heck do you act like one. Good question. It's easy, really. First, we need to talk about the attitude you need to put on. The simplest way to put this is to think of Miss Minchin from the show Princess Sarah. You're a stuck-up maid who always try to appear prim and proper, but deep inside you're just waiting for someone to unleash the sexy beast in you.
Your man, on the other hand, is the master of the house who's a playboy businessman. Normally, he doesn't go for stiff girls like you, but you're kinda looking hot tonight so he went for you. He knows his way with women and is confident that he can seduce his way into your pants, or skirt for this matter.
He's coming home late and he's had a bit of alcohol in his system. As his maid, you feel obligated to take care of your master's well-being. So you help him get to his bedroom and that's when things got heated up. In his drunken state, he starts messing with his employee. You, of course, rejects his advances, but only at the beginning. You've seen plenty of women come and go in your master's room and they've all had satisfied expressions on their faces. Despite your better judgement, you're curious and want to know what these women found in your master.
So just for this one night, you're going to forget about your employee-employer relationship. You're letting go of your self-control and taste the forbidden fruit.
3

Bedroom Scene 3: Sweet and attentive maid takes care of her sick master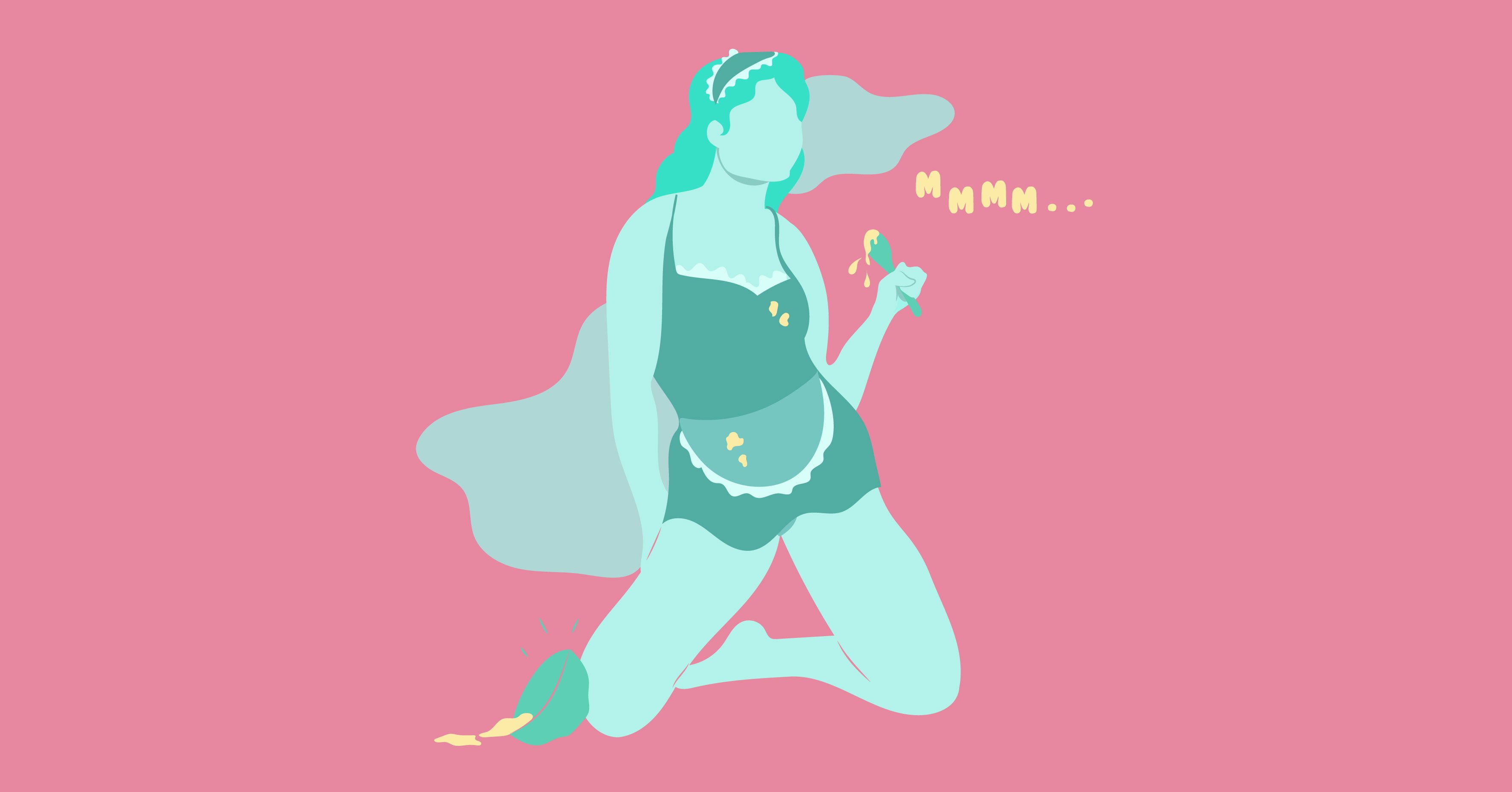 This one is a bit like the movie "Me Before You". If you haven't seen it, it's about an optimistic lady who was hired to be a caregiver for a wealthy paralyzed young man. In the film, the dude was in a wheelchair and practically couldn't do much. We're taking the tamer version of this and just have your man roleplay as your young master who got a fever. But if you rather have the wheelchair version, then go ahead, no judgment here.
Of course, you are gonna be in a sultry Maid Costume. You're a maid who has a positive disposition in life. Sweet and caring are your two most attractive features. You liked to serve and you do it so well that you maid a profession out of it. Taking care of people seem to be a habit of yours.
When your master came down with a flu one night, you're immediately drawn to him. You want to take care of him and nurse him back to health. He lays in his bed with high fever. You make him some porridge and spoon fed him. You even blow air on the food to make sure it's not too hot. Your boss's temperature starts to rise and not because of the fever but because of the things you're doing to him. He asks you to tend to the aching of the organ between his legs. And you, being so much of a pleasure, does as he asked, hoping you're being of service to him.
The Takeaway
A Maid Costume spells out submission and obedience. It's a guy's wet dream to see his girlfriend in one of these sexy things. They're not just fun but also very versatile. You can do many erotic things with them as long as you have a wild imagination. Try out the bedroom scenes we listed and tell us how you liked them by writing a comment down below!