Intercourse out? Outercourse in? This is what some sex-positive forums have been discussing. Some say penetrative sex is better, while others say that non-penetrative better and more inclusive. On the other hand, a few peeps do not know what outercourse is and its benefits.
If you're one of those people who've just heard this term, no worries. We'll discuss everything you need to know in this guide.
What is Outercourse?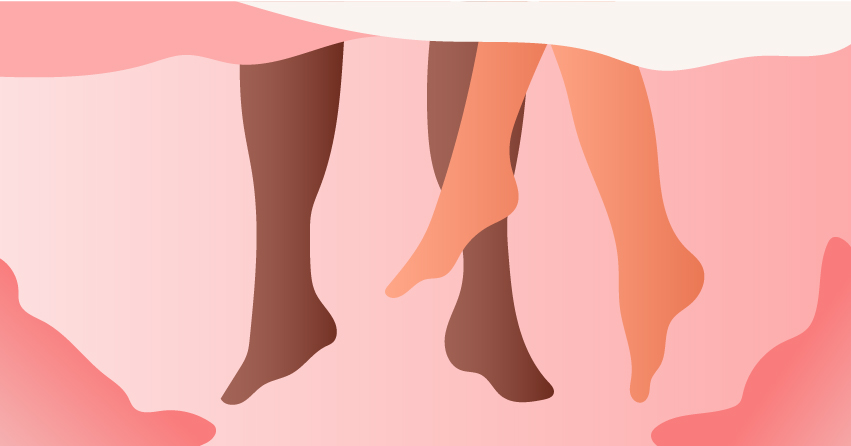 Outercourse, also known as non-penetrative sex, is the umbrella term for all sexual activities that don't involve penetration.
Contrary to popular belief, people who engage in this type of sex aren't prudes or religious people that don't want to engage in pre-marital sex. There are all sorts of reasons why people don't want to involve penetration in their sensual plays. Some of them aren't ready for sexual penetration yet. In contrast, others may have had difficult experiences with sexual penetration before and still working towards healing.
Another common misconception about non-penetrative sex is that it's a fancier term for foreplay. This statement is incorrect and fuels the notion that outercourse can't be considered "real" sex. Foreplay is a series of activities that add sexual excitement, making it ready for penetration. It can include outercourse activities, such as kissing and massages.
However, not all outercourse activities can be seen as foreplay. Some people massage or finger their partners to get them off and not just to build anticipation for the activity.
Perks of Non-Penetrative Sex
Outercourse also has its advantages. In fact, some individuals prefer non-penetrative plays rather than intercourse. We've listed the common benefits below.
1

There's less risk of pregnancy and sexually transmitted infections.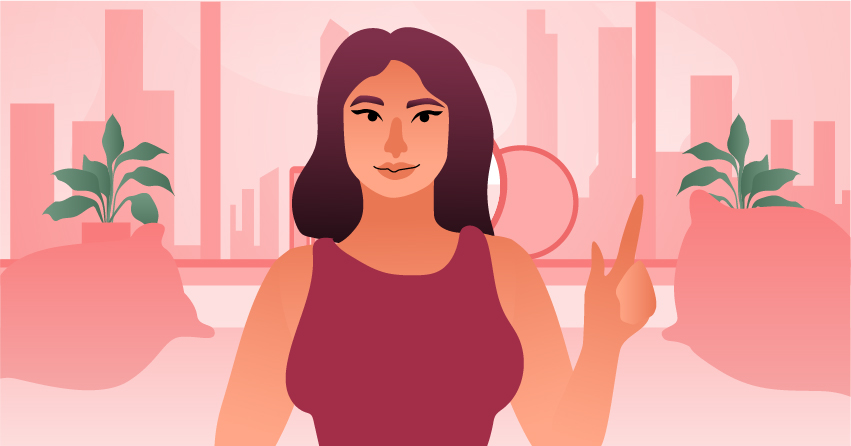 Outercourse is a viable option if you're not ready to have children. As long as semen doesn't come in contact with the vulva or vagina, getting pregnant is pretty much impossible. That said, be mindful about the semen and ensure you know where it ends up in every session.
As for sexually transmitted infections (STIs), you'll lessen your risk of STIs usually transmitted through vaginal or anal penetration. But for STIs that can be contracted from skin-to-skin contact, the risk is as same as the risk from intercourse. If possible, use dental dams or condoms when engaging in outercourse, especially if you have regular casual encounters. Avoid sharing sex toys. Don't also forget to get tested regularly.
2

You can have sex even when someone is on their period.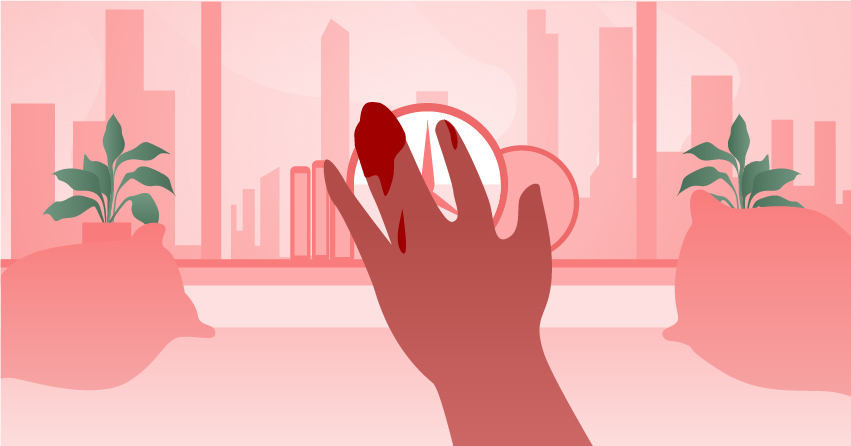 Another great thing about non-penetrative sex is that you no longer have to plan your sexy sessions based on your menstrual cycle. It won't be a hindrance since no vaginal penetration is involved. All you need to do is wear a menstrual cup, disk, or underwear, and you're ready to play!
3

Some people find it easier to orgasm with intercourse.
Society has led us to believe that intercourse is the only path to pleasure. This isn't the case for most women, though. In fact, 81.6% of women aren't satisfied with penetration alone.
Most women need to stimulate their clitoris to get off— it's a spot on the upper part of the vulva that has about 8000 nerve endings. This erogenous zone is soooooo sensitive that some women can easily orgasm and squirt by stimulating it. There are even sex toys specifically designed for the clitoris, such as a clit sucker.
This is why the notion that "people do outercourse because they need to and not because they want to" has got to stop. Don't shame people for not wanting PIV (penis in vagina) or anal sex. We're all unique, so let's respect each other's preferences in the bedroom.
4

You'll get to have longer sexual plays.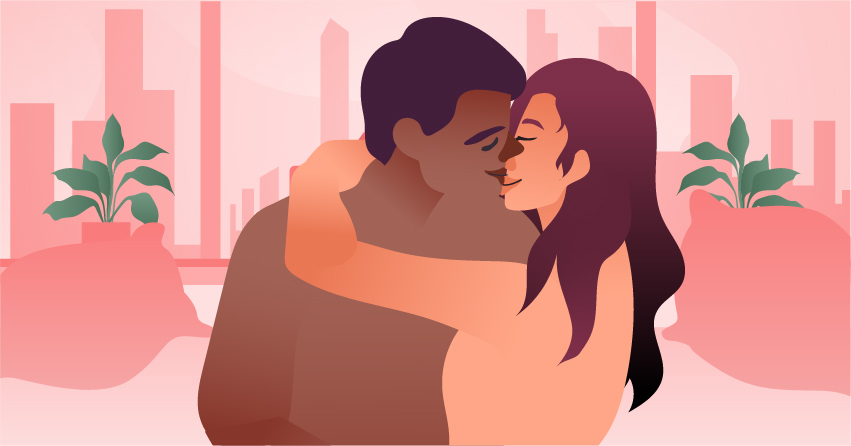 Ever felt like the sex happened so quickly that you couldn't fully enjoy it? There are a few minutes of foreplay and then a few minutes of vaginal or anal penetration. The play ends once the giver climaxes, leaving the receiver confused and unsatisfied.
If you've experienced something similar, you're not alone. Most people have gone through a "fast-and-furious" sexual play. This doesn't just frustrate the receiver but also stresses out the giver, which is why you can see tons of "how to make a guy last in bed" and erection delay sprays over the internet.
Aside from trying out erection-delaying stimulants and techniques to make your own or your partner's erection last longer, we recommend having outercourse sessions. If there is direct penile stimulation, there are fewer chances of premature ejaculation.
5

It's a great way to learn more about each other's bodies.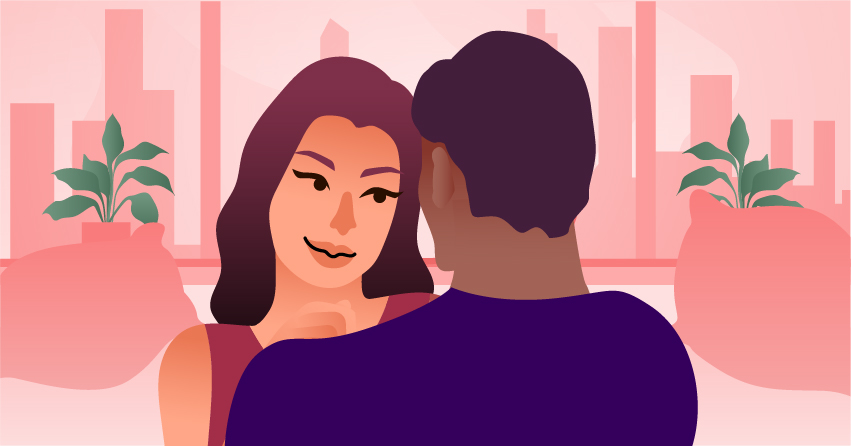 Exploring your body and partner's pleasure zones is a great step in improving your sexcapades. It helps you figure out ways to effectively please your partner in the bedroom, unlocking intense orgasms.
However, when having intercourse with your partner, both parties are often more excited about the penetration. They often speed up the foreplay because we're led to believe that penetrative sex is the most pleasurable part of the deed. As mentioned earlier, this isn't the case for some people, as others may get off better with clitoral, anal, or nipple stimulation.
This is why outercourse is recommended for couples who want to learn more about each other's bodies. Since penetration is out of the equation, they'll get to be more creative in getting each other off.
6

You'll get to experiment more.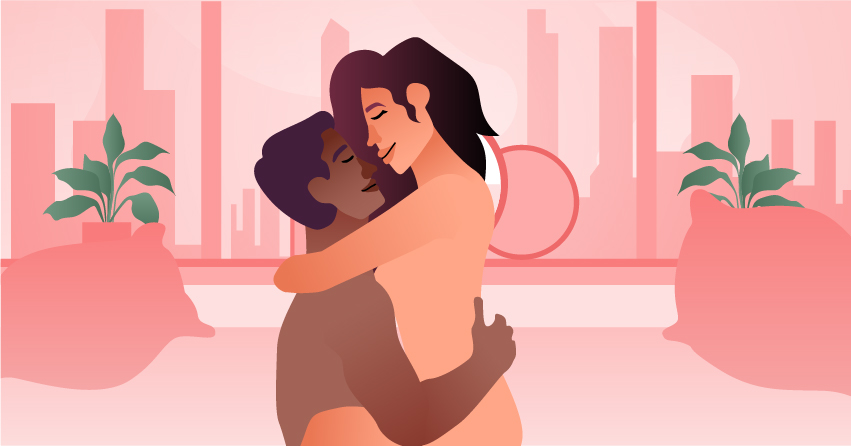 Related with the previous point, outercourse can help your creative juices (and other juices IYKWIM) flow in the bedroom. It breaks the typical sex routine, letting you try new sexual activities. So for those who feel like their sex life is getting a bit stale, we highly suggest trying non-penetrative plays out.
7

You'll get to try more sex toys.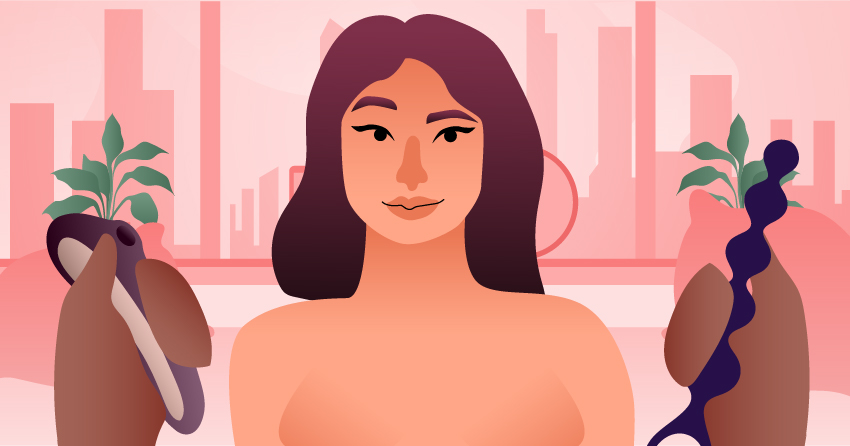 Another exciting perk of non-penetrative plays is you'll get to try more pleasure toys! Since there's no vaginal or anal penetration, you can try out penetrative toys like dildos, g-spot vibrators, anal beads, and anal plugs. Not only will you spice up your sexy sessions, but you and your boo will also experience new sensations.
8

Less pressure, more pleasure!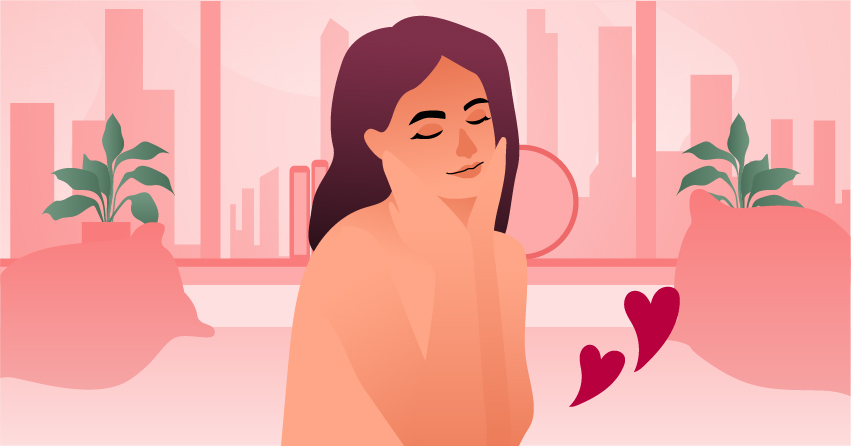 As penetrative sex is perceived as the "real kind of sex," most people are pressured to make it right.
Men would often get pressured to keep their erections as long as possible. Instead of enjoying the sensations, they're trying to disregard what they feel in the moment and think of non-sexual things to delay their Os. On the other hand, women are pressured to orgasm through vaginal sex. Some even succumb to fake orgasms just to avoid discouraging their partners.
With outercourse, the pressure is taken off, and both parties can have fun exploring their bodies and different sexual acts.
Types of Outercourse
Want to try it out after hearing the perks above? Non-penetrative sexual activities are pretty easy, but if you need a hand, we gotchu! Below are the different activities under outercourse, plus tips!
1

French Kissing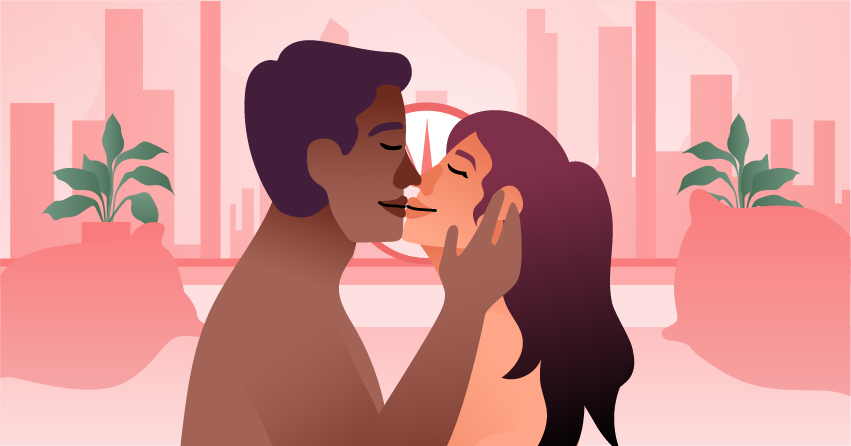 French kiss, also known as making out, torrid kiss, or momol (local term), is an open-mouthed kiss that mainly involves the tongue. In some cases, it includes gentle nibbles on the lower lips.
Tips
Make sure to have a fresh breath before making out. If possible, brush your teeth before a momol session. If you're outside, gargling mouthwash can do the trick.
Don't rush. Don't put your tongue out the moment you start kissing. Keep your partner excited about what's about to come. Just start with soft kisses, then slowly amp up the hot-o-meter.
Be in the moment. Focusing on perfecting the right technique can result in you being too stiff. Let the stress go and let passion take over. There's always a chance to improve.
Use those hands. Don't let them awkwardly hang on the side; caress your partner's face or touch their sensitive zones.
It's all about trial and error. French kisses may be tricky at first, especially if you're unsure how deep your tongue can go or how sloppy the kiss should be. But with enough practice, you'll soon find the techniques that'll work for you and your lover.
Additional Resources
2

Sensual Massage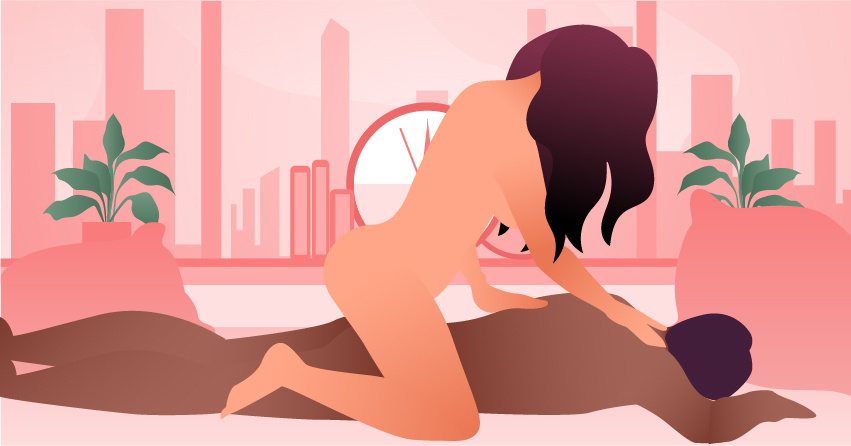 Sensual or erotic massage is a full-body massage designed to simultaneously relax and sexually arouse the receiver. It involves the genitals, stimulated right at the end of the massage session. It comes in two kinds: Lingam and Yoni. Lingam massage focuses on the penis, while Yoni focuses on the vulva and vagina.
Tips
Set the scene. A peaceful and relaxing space will help your partner get into the mood.
Make sure to learn different lingam or yoni techniques. Don't expect that every method will work for your partner. Just try it all out and see what works.
Learn each other's genitals. Know which vulvar, vaginal, anal, and penile points have the most nerve endings. That way, you'll know which areas to touch first and which ones are done at the end. Bonus tip: Start with genital regions that are less sensitive, just to build anticipation, then gradually move your fingers to the most sensitive ones.
Find the products that could spice up the massage sesh. When picking a massage oil, go for scents your partner will love.
Additional Resources
3

Oral Stimulation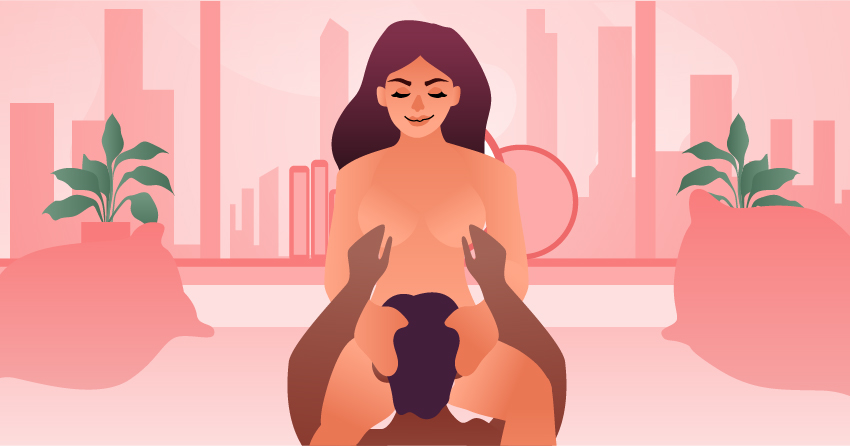 As the name implies, oral sex is when a person stimulates their partner's genitals with their lips or tongue.
It comes in four kinds. First is the cunnilingus, wherein the person licks and sucks their partner's vulva. The second kind is the blowjob, wherein a person licks and sucks one's penis. The third kind is rimming, where a person licks their partner's anus. Then there's nipple licking or sucking, wherein the person stimulates the nips with their mouth.
Tips
Make sure your mouth is clean and fresh. Licking someone's genitals while your mouth still has remnants of your dinner can potentially lead to bacterial infections.
Use flavored lube. It'll make your partner's juices taste even better!
Be gentle. Unless the receiving partner requests you to do it, don't bite their genitals. They're incredibly sensitive, so biting into them can result in unnecessary pain for your boo.
Get creative with positions. The receiving partner doesn't have to lie by their stomach all the time. You can ask them to go on all fours, stand up, sit down, or bend over.
Moan! Don't be quiet throughout the whole deed. Express how deliriously delicious they are with moans.
Use your hands to your advantage. Stimulate your partner's erogenous zones with it.
Additional Resources
4

Fingering
Fingering is a type of outercourse wherein the person stimulates their partner's genitals with their fingers, specifically the clitoris, vagina, and anus.
Tips
For the giver, make sure to clean and cut your nails. Use a nail file to soften the edges.
For the receiver engaging in anal fingering, clean your bum to avoid (p)oops moments. If possible, use an anal douche to cleanse your anus.
Don't forget to use lube! It'll make the finger insertion a lot smoother. It's also a must during an anal fingering sesh since the anus doesn't self-lubricate as a vagina does.
Additional Resources
5

Dry Humping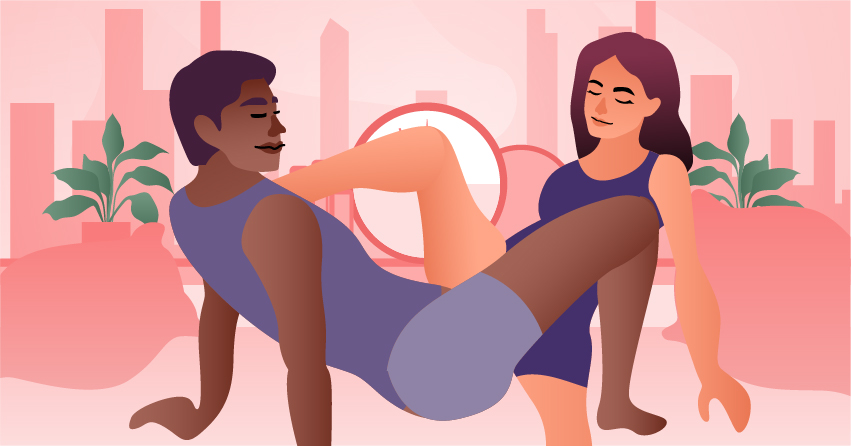 Dry Humping is an outercourse activity involving rubbing or grinding your genitals to your partner, usually with clothes on. The couple will get into the usual sex positions such as missionary or cowgirl. Still, instead of proceeding with sexual penetration, the couple would be making a humping motion to indirectly stimulate their genitals.
Tips
Start slow. Don't go all out in the first few minutes, or it might result in an uncomfortable experience. Begin with slow grinding, then gradually increase the pace.
Soft fabrics, please. Avoid wearing clothes that have sharp embellishments on them.
Be creative with the positions. It'll help you experience different sensations.
Additional Resources
6

Naked Dry Humping, Frotting & Tribbing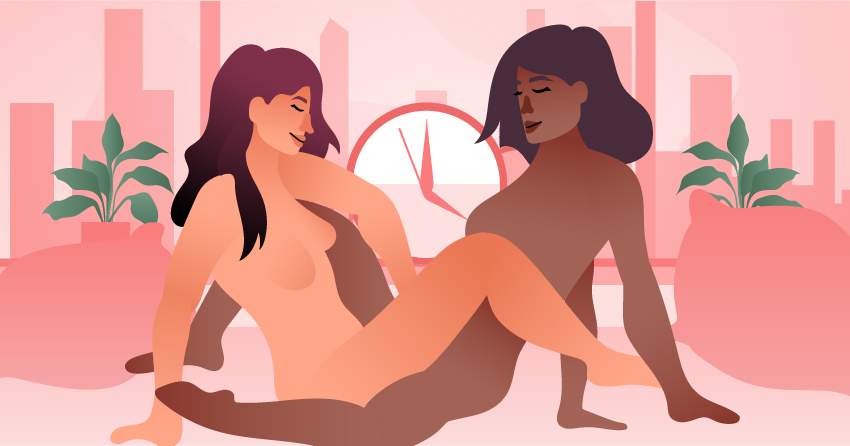 Naked Dry Humping, Frotting, and Tribbing is pretty much dry humping but without clothes on. It involves french kissing, cuddling, and other related activities. Frotting is the term for gay couples, Tribbing is used for lesbian couples, while naked dry humping (some also used dry humping) is used for heterosexual couples.
Tips
Use lube for a smoother glide!
We recommend using a condom or dental dam to minimize your risk of skin-to-skin sexually transmitted infections.
Make sure that you have enough control or willpower to not engage in vaginal or anal penetration.
If you don't trust yourself to keep your penis outside, we recommend trying other non-penetrative sexual acts.
Be careful with the semen; ensure it doesn't reach the vagina, or you might get pregnant.
Additional Resources
7

Mutual Masturbation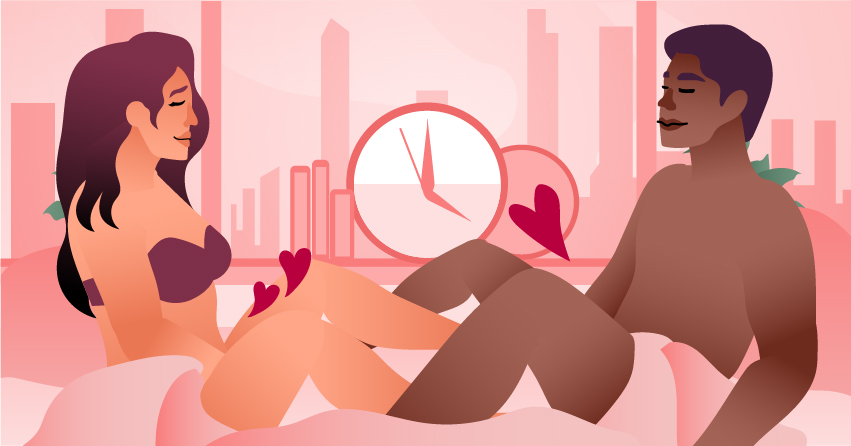 As the name implies, mutual masturbation occurs when a couple themselves in front or next to each other. They can use their hands or sex toys.
Tips
Loosen up. We get that the first session can be awkward, but instead of taking it waaaay too seriously, just chuckle when there are mishaps or awkward moments.
Watch erotic videos together. Pick a category you both enjoy and avoid videos that could trigger your partner's insecurities.
Explore different pleasure toys! Take this time as a way to find out the best sex toys for your body.
Additional Resources
Best Toys for Outercourse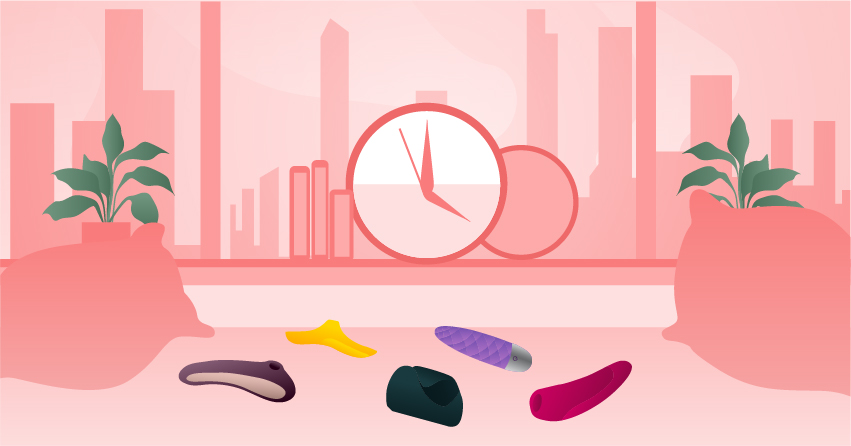 Planning to have non-penetrative plays with your boo? We gotchu! Below are some of the toys you should use. They're compact, flexible, and have features designed to stimulate specific erogenous zones.
Mini Vibrator – They're bullet-shaped vibrators, usually coming with a single button.
Finger Vibrator – They're much smaller than mini vibrators and can be worn like a ring. This is better if you don't want to hold a toy during your sexy session.
Clit Sucker – They're medium-sized love toys that use air and suction to simulate oral sex. Designed for vulva-having folks.
Egg Masturbator – They're a smaller and squishier version of a masturbator. Their small size and soft structure make them a good toy while giving someone a handjob.
Vibrating Stroker – These toys are open-ended and have vibrating features. Another great pleasure toy for handjobs.
Frequently Asked Questions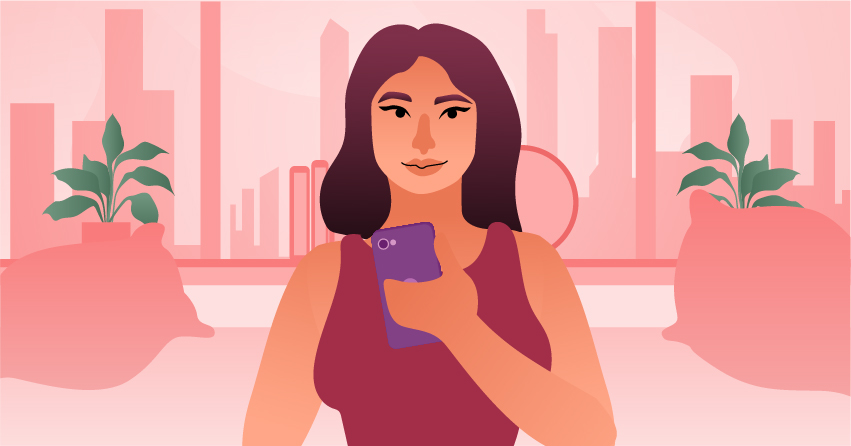 As you reach the end of this guide, you probably have some questions to clarify about outercourse. We've answered some of the common inquiries in this section. Read away!
1

Is outercourse the same as sexual abstinence?

Nope, sexual abstinence is when you fully stop engaging in sexual activities. You still have sensual plays during outercourse; only penetration is removed.
2

Is outercourse as pleasurable as penetrative sex?

We all have our own sexual responses to certain sex-tivities. Some may find intercourse better, while others may prefer to have non-penetrative plays.
3

Am I still a virgin after having non-penetrative sex?

Aside from the fact that virginity is a social construct, we also have our own definitions of virginity. It's up to you if you see penetration as the main indicator that you've lost your v-card.
4

Is outercourse the same as foreplay?

As mentioned earlier, they have two distinct meanings. Outercourse is activities that don't involve penetration. Meanwhile, foreplay is designed to warm your body up for sex.
5

I don't enjoy non-penetrative sex. Is that normal?

Don't fret about it; it's fine. We all have our own desires for sex. Don't force yourself to do certain sexual acts just because of FOMO (fear of missing out). Go for the activities that you enjoy and have fun!
Takeaway
After reading this guide, some of you might think it's better than penetrative sex, while others may still prefer involving penetration in your sexual deeds.
All of your thoughts are valid, as we all have unique preferences regarding matters in the bedroom. As long as you follow safe sex tips and receive your partner's consent, you're fine doing whatever you desire, whether intercourse or outercourse. Good luck!