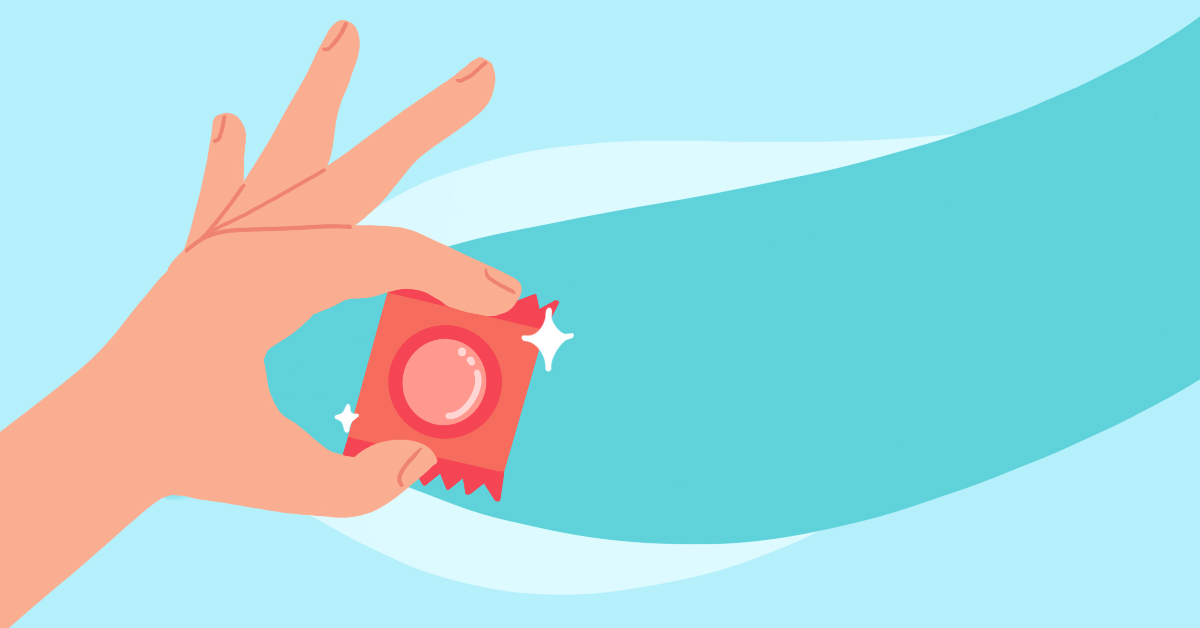 In line with the Philippine National HIV Prevention Month, today's topic revolves around how effective condoms are, as well as tips on how to use a condom correctly. So if you're doing the deed tonight and planning to use condoms, make sure to stay tuned for more details.
If you're looking for a contraceptive that both prevents pregnancies and sexually transmitted diseases, a condom may be the most viable option for you.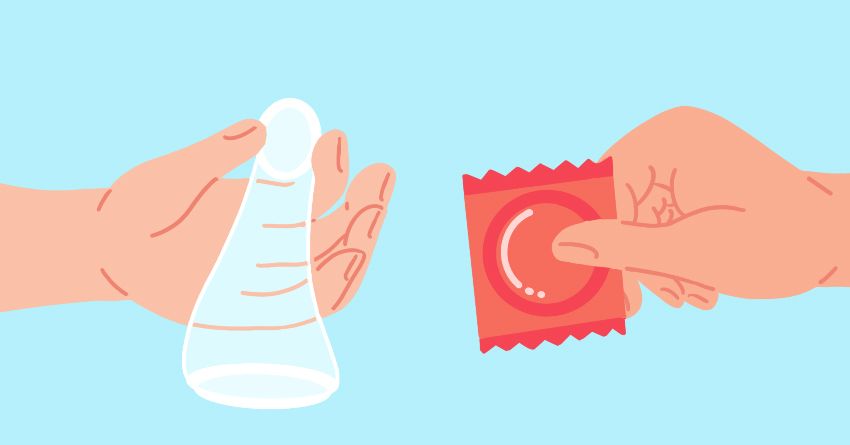 A condom is a thin pouch rolled over the penis or inserted in the vagina during sex. It is used as a barrier to stop the sperm from reaching the vagina, preventing you from getting pregnant. It also prevents you from getting infected with sexually transmitted diseases or infections (STDs/STIs)
What's great about condoms, aside from its dual purpose, is their price. Unlike other forms of birth control, you only need to shell out about 70 pesos (About 1 -2 dollars) for 3 pieces. It also comes with various types (female and male condoms), design, scents, and flavors that can fit within your needs and kinks.
How Effective Are Condoms?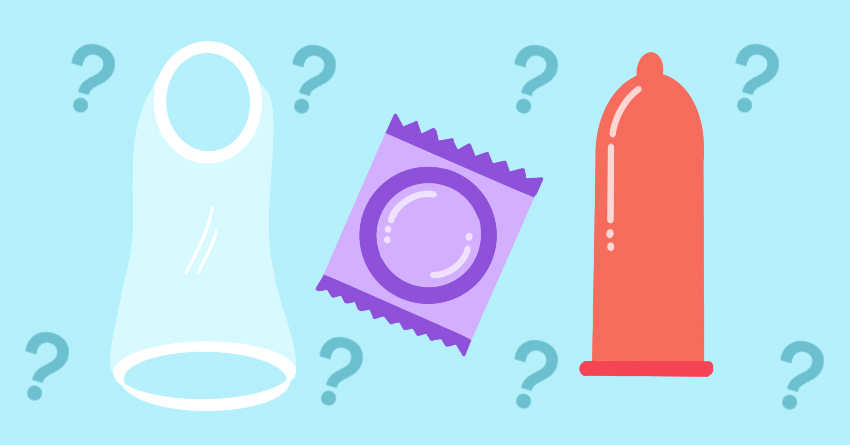 As we've mentioned above, condoms are great birth control. It's pretty flexible and relatively cheap. However, their effectiveness isn't one of its strengths.
According to the planned parenthood, male condoms are only 85% effective. As for female condoms, it's effective for only 72-82%. But before you fret, keep in mind that this effectivity applies to regular use. If you've perfected the art of slipping on a condom, you can actually protect yourself for about 95 – 98%.
This is why it's essential to use a condom correctly. If you keep on messing up, you have higher chances of STDs/STIs or pregnancy. Now, if you're wondering on how to make condoms more effective, we gotchu on that. We've listed 15 tips on how to use a condom correctly.
15 Tips to Use a Condom Correctly
For better protection against STDs and pregnancy, here are some tips on how to use a condom. By following these tips, you'll prevent mid-sex mishaps (condoms breaking or slipping off during sex) and lets you stay focused on the deed. Read on!
1

Go for the most reliable brands and non-novelty variants.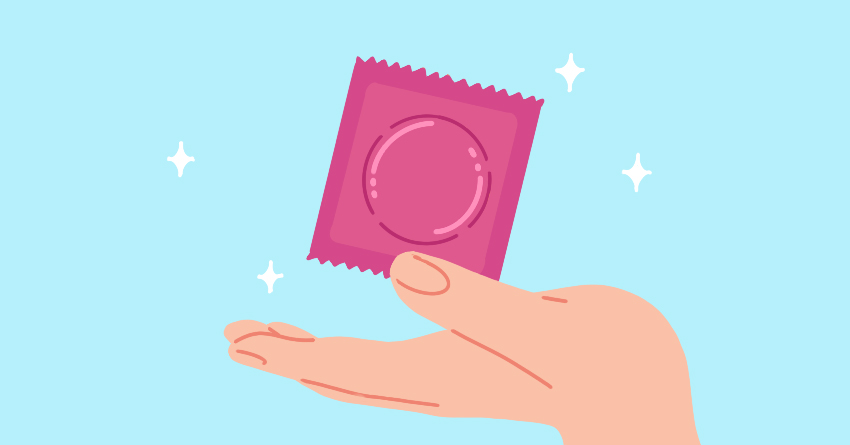 When buying condoms, make sure that you're looking for fluff-free variants that are effective in STD or pregnancy prevention. Steer away from condoms with additional textures and other novelty features. These variants usually have additional components that can affect their effectiveness.
As for our suggested brand, go for the popular brands in the market such as Durex or Okamoto condoms. You can still other brands but going for the known ones can assure better quality as compared to generic ones.
2

Opt for condoms made with latex.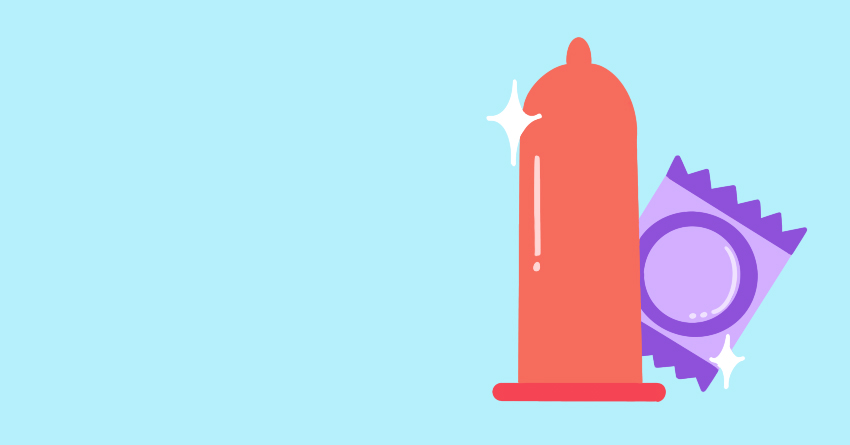 Condoms made of latex are known to be the most effective in preventing STDs, so go for that type instead of condoms that are made with lambskin and other natural ingredients. If you're allergic to latex, opt for polyurethane condoms instead.
3

Always check the expiration date.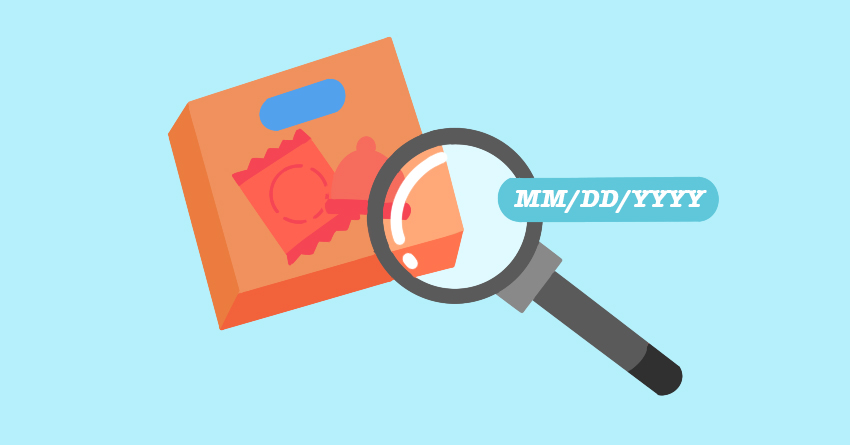 Before diving into the steamy action, make sure to check the expiration date of the condom first— through the box or its wrapper. Using an expired condom wouldn't just increase the chances of getting pregnant or infected, it can also lead to skin complications as some ingredients break down over time.
4

Use the right size.
It's vital to wear the right size of condoms. You see, penises come in various shapes and sizes—and so do condoms. By wearing a condom that's too tight or too big, you're setting yourself up to a disaster. If a condom doesn't fit in properly, the condom might either break or slip out during the deed.
You'll most likely feel uncomfortable too, making the deed less pleasurable than usual. With that, always check the dimensions of a condom first before purchasing it. If you're under the well-endowed category, opt for bigger variants such as the Okamoto Big Boy Condoms.
5

Be gentle when unwrapping the condoms.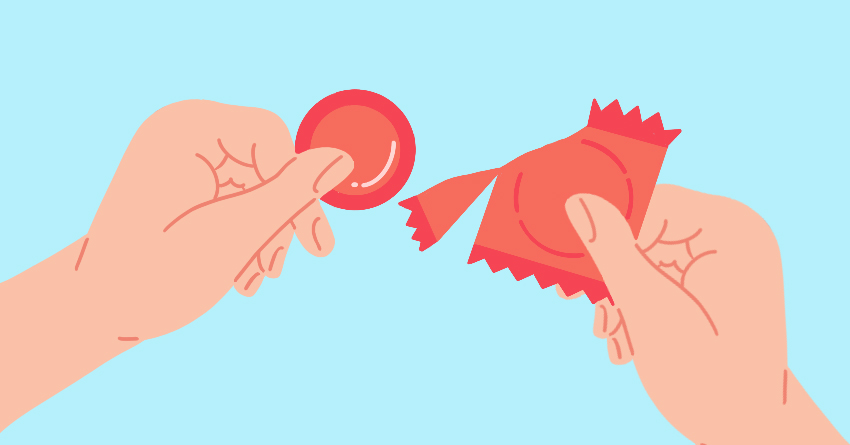 We get that it can be hot to tear up the condom wrapper with your teeth, but you're only setting up more risks by doing this. Just use your hands, buddy. Also, be gentle when taking it off from the packaging—the rougher you unwrap it, the more chances it can get damaged.
6

Pinch the tip before unrolling it.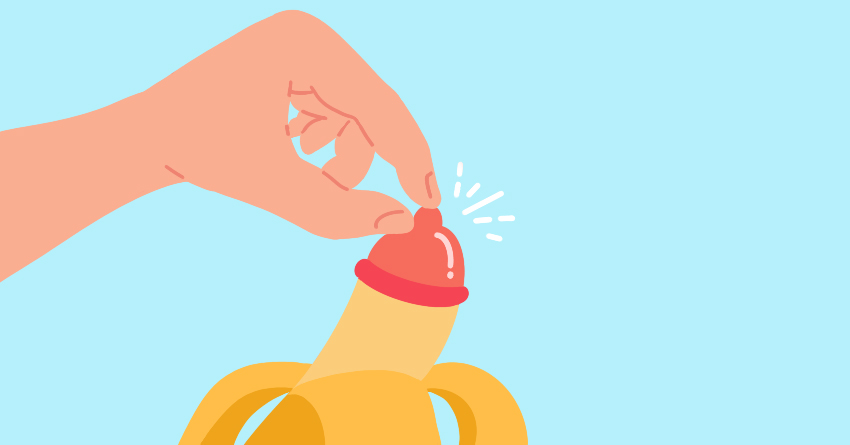 To use a condom correctly, you need to pinch the tip before unrolling the condom over your penis. That tiny reservoir on the tip part of the condom isn't just for style. It's there to prevent the ejaculation from leaking out on the sides. Yes, sperm can get leaked out if there's too much pressure. So to lessen the pressure, leave out the reservoir before slipping it in your penis.
7

Unroll it in the right direction.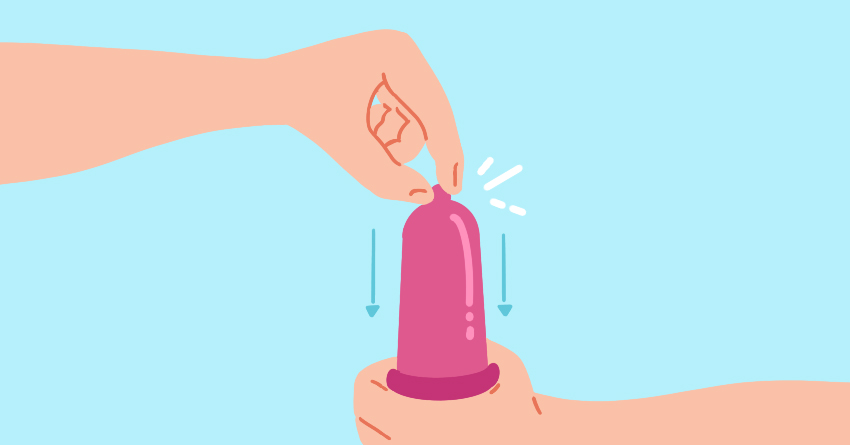 When putting on the condom, make sure to not rush this part or you might end up doing it all over again. For starters, check the condom if it's going the right way—the reservoir tip should be pointing upwards. After that, place over the tip on your erect penis and roll down the base. If you don't properly do this or have put it inside out, it may just come off midway the sex.
Also, don't think of putting on a condom as an interruption. You can actually incorporate that as part of the foreplay. For example, let your partner put the condom on for you or have a quick dirty talk sesh while you're slipping it in.
8

Spread some lube to prevent tearing.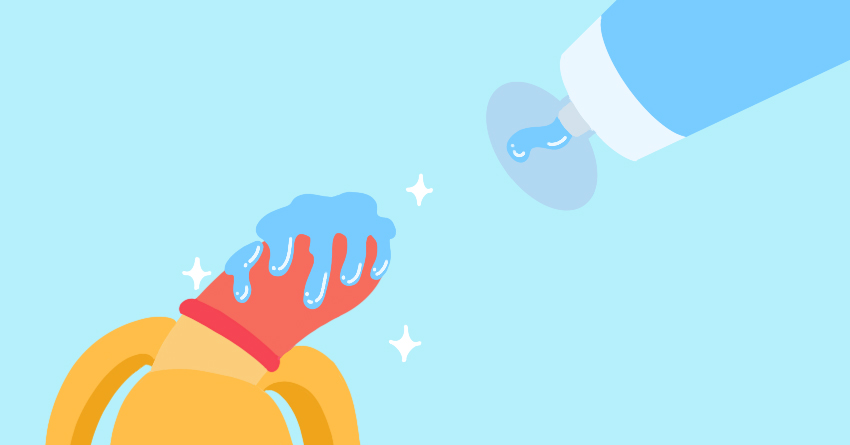 Putting some lube on the outside part of the condom can prevent tears, keeping you more protected than ever. It also aids on the penetrative side of sex, making your partner comfortable through the whole thing. However, be careful when using lubricants while wearing a condom. Make sure that you're using a water-based lube—other types such as oil-based or body lotions can weaken the latex, causing it to break.
9

Don't use two condoms at the same time.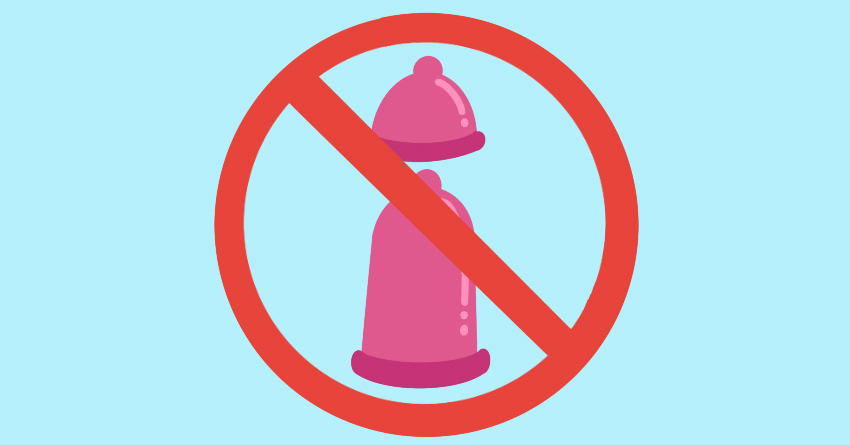 If you're thinking to put a condom over another condom to ensure that it's effective, stop right there. You're not gonna have extra protection from using two condoms at the same time. It's actually riskier as the two condoms are going to rub against each other and break during the deed. Also, don't use a male condom along with a female condom—again, there's a high chance it's only going to break mid-sex.
10

Keep it in there for only about 30 minutes.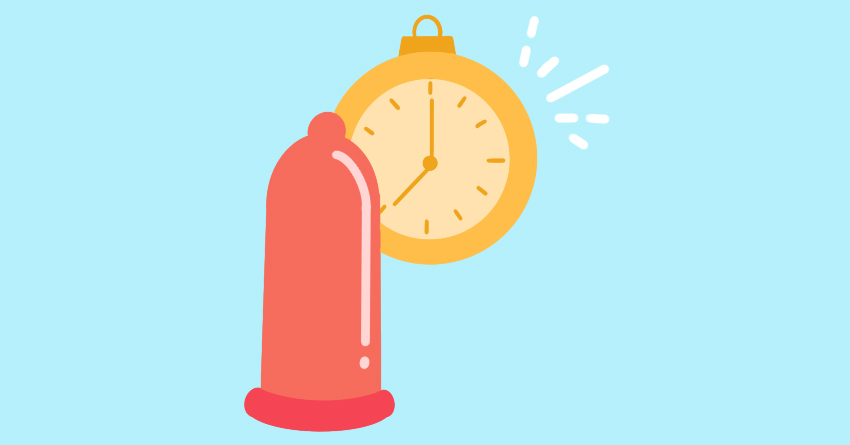 If you've been pounding for about 30 minutes, well good for you—and also use a new condom. Friction weakens the condom. Just to play it safe, use a new one after 30 minutes to prevent breakage and cum leaks.
11

Remove as soon as you cum.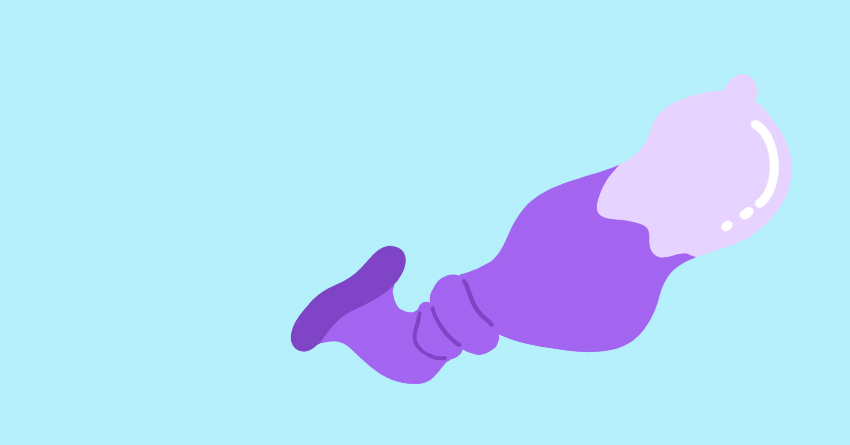 You've reached the peak. You've squirted your load. Once you've reached the blissful heavens, the first thing you should do is to withdraw your penis from your partner's vag or anus, then dispose of the condom properly. Semen can potentially seep down your penis and out into your partner's genitals—so go ahead and take it off.
Now, to properly remove a used condom, hold the condom at the base as you remove yourself from your partner. Then gently remove it from your schlong, still holding it by the base part.
12

Don't reuse your condoms!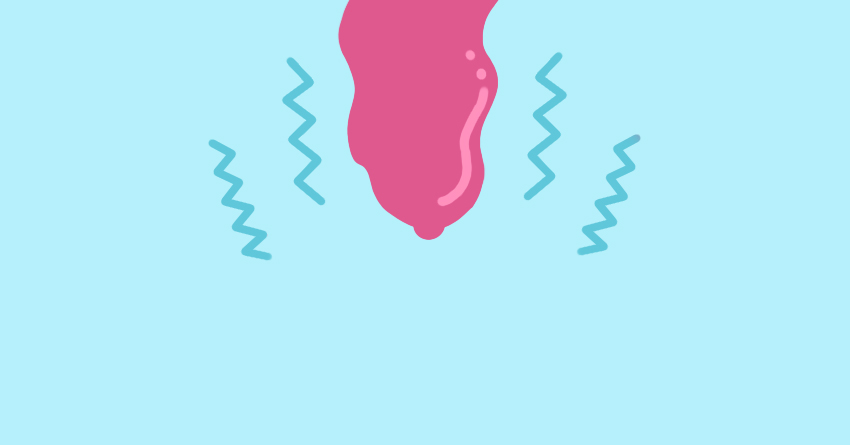 We're not sure who needs to hear this, but do not reuse your condoms! No, it's not reusable. You can't just wash it and use it for the second time. Aside from the fact that it's gross, you're also putting yourself and your partner through a huge risk. As we've mentioned above, this birth control is pretty affordable—there's no need to use it again.
13

Throw your condoms properly.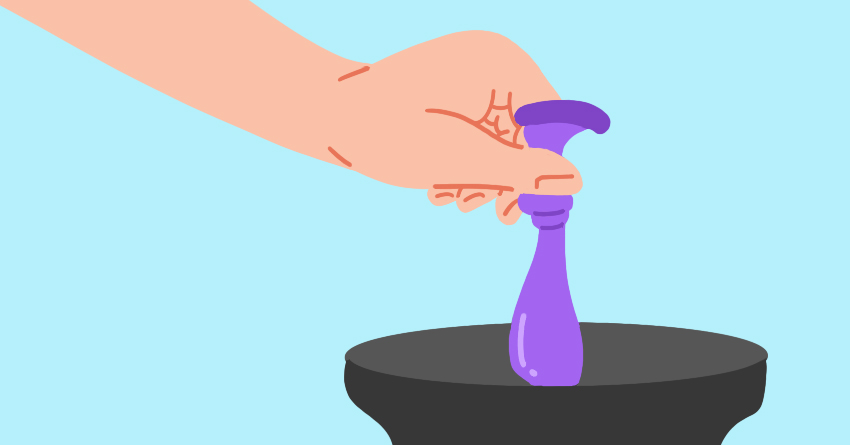 Aside from using the condom correctly, you should also throw the used condom correctly. Wrap the used condom in tissue then throw it on the bin. Don't flush it in the toilet, throw it on the street or leave it on the bed.
14

Store your condoms correctly.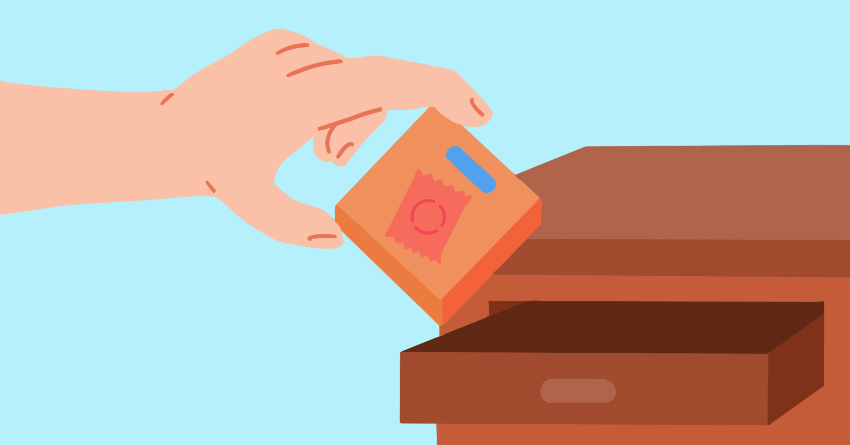 If you're storing your condoms in a wrong way, there's a higher chance of condom breakage during the deed. To store it correctly, make sure that you're putting it in a spot that's away from too much heat, cold, light, humidity, and sharp objects.
15

Use another form of birth control for extra protection.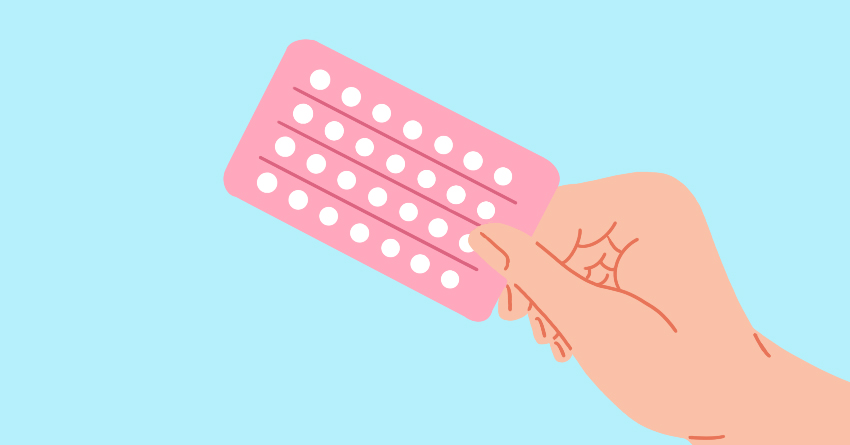 To ensure that you're not going to get pregnant, you can use another form of birth control, such as pills, implants, IUDs, or birth control patches. By doing this, you'll be ensured to get extra pregnancy prevention. You can also go for the withdrawal method for lower risks.
Frequently Asked Questions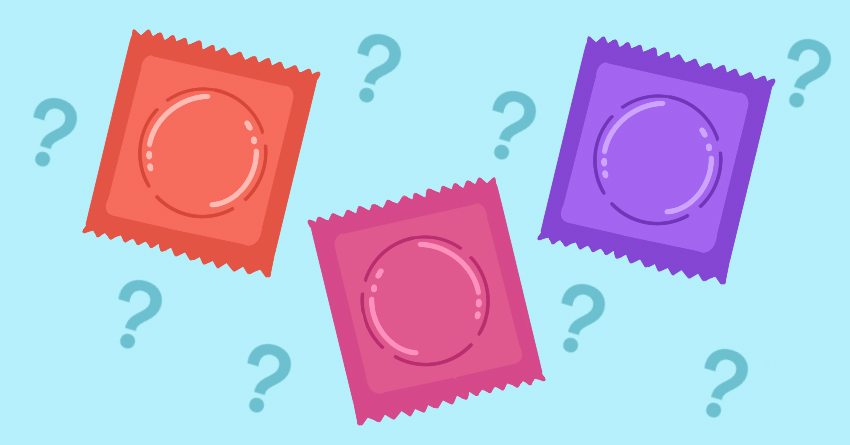 Now that you've learned how to use a condom correctly, you're most likely ready to use it and ensure that it's effective. However, if there are still questions that are looming in your mind, no worries as we've answered about condoms. Check below if we got your question. In case we haven't, you can always ask our Dr. Sex—just leave your questions on this form.
1

What is the best birth control to get alongside condoms?

We highly suggest going for the most effective ones—IUD, pills, and implants. But before getting these forms of birth control, consult your doctor first to help you choose the right contraceptive for you.
2

I don't like how a condom feels. Is there a way to make it more pleasurable?

Okay, buddy. We get that direct contact is hella amazing, but putting yourself in risks just for a few minutes of pleasure ain't worth it. Now, to make a condom more pleasurable, you can squeeze a few drops of water-based lube inside the condom. In that way, it mimics the wet and slimy feel that you get from direct penetration.
3

What if my partner doesn't want to use condoms?

Communicate first. Ask your partner why he doesn't want to use condoms. If there's a valid reason as to why he doesn't like it, you can give him more information and clarify the misinformation that was given to him. You can also try other forms of birth control. However, this only works on monogamous couples or couples that have tested together. Now, if he doesn't want to wear one just because "it doesn't feel as good" and is not willing to compromise, it's time to go.
4

My condom broke during the deed! What Should I do?

First things first, don't panic. You can contact your healthcare provider and consult for the best emergency contraception for you (for example, morning-after-pills). You can buy them over the counter at a drugstore. Just follow the prescription and instruction on how to take it and you're good to go. Now, if you're worried about getting an STD, such as HIV, we highly suggest getting an HIV test and other STD tests.
Takeaway
Prevention is better than cure. That's why when using contraceptives, no matter how flexible and effective they are like condoms, you still have to use them correctly to make them work properly. We get that getting in the heat of the moment makes you reckless at times, but putting yourself at risk just for a few minutes of pleasure is not worth it. So go ahead, use your condoms correctly and keep the pleasure going.