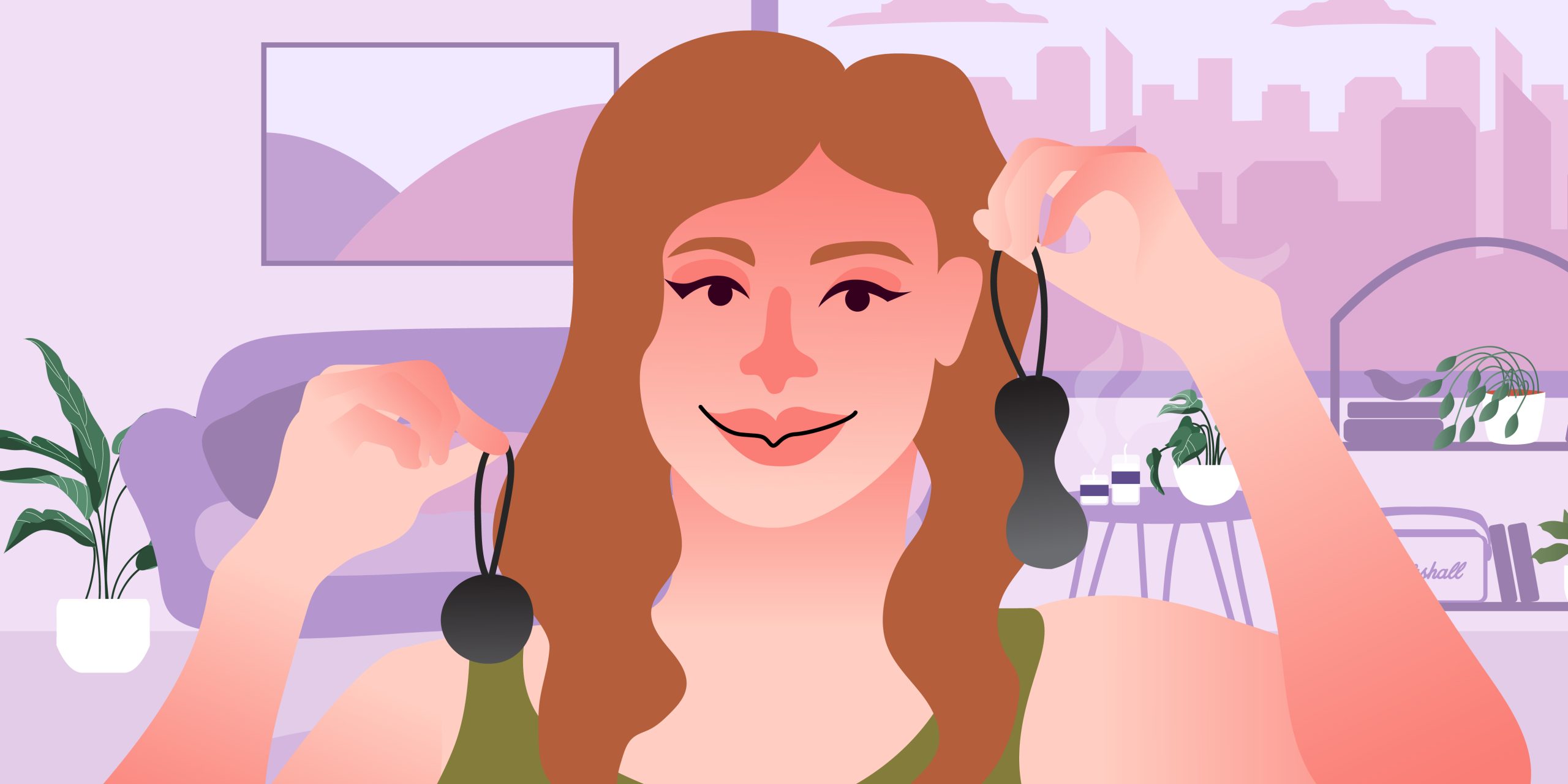 Not all balls are for sports, some are meant for bedroom use. Enter Kegel Balls. They're small, often colorful, cute balls that can do your vagina some really good magic. There's a lot of talk surrounding Kegel balls, especially since that time we were graced with Fifty Shades Darker's scene where Christian popped some silver Kegel balls inside Ana's vagina. With all the online discussion about this toy, you're probably wondering… "How do Kegel balls work?"
If you've never heard of this sexual wellness tool and you saw that scene in the movie, it can definitely make a curious girl out of you. The look of surprise and delight on Ana's face just makes you want to try it out. So if you're looking to find out how to use Kegel Balls and its benefits, here's what you need to know about these mystical balls.
What are Kegel Balls Anyway?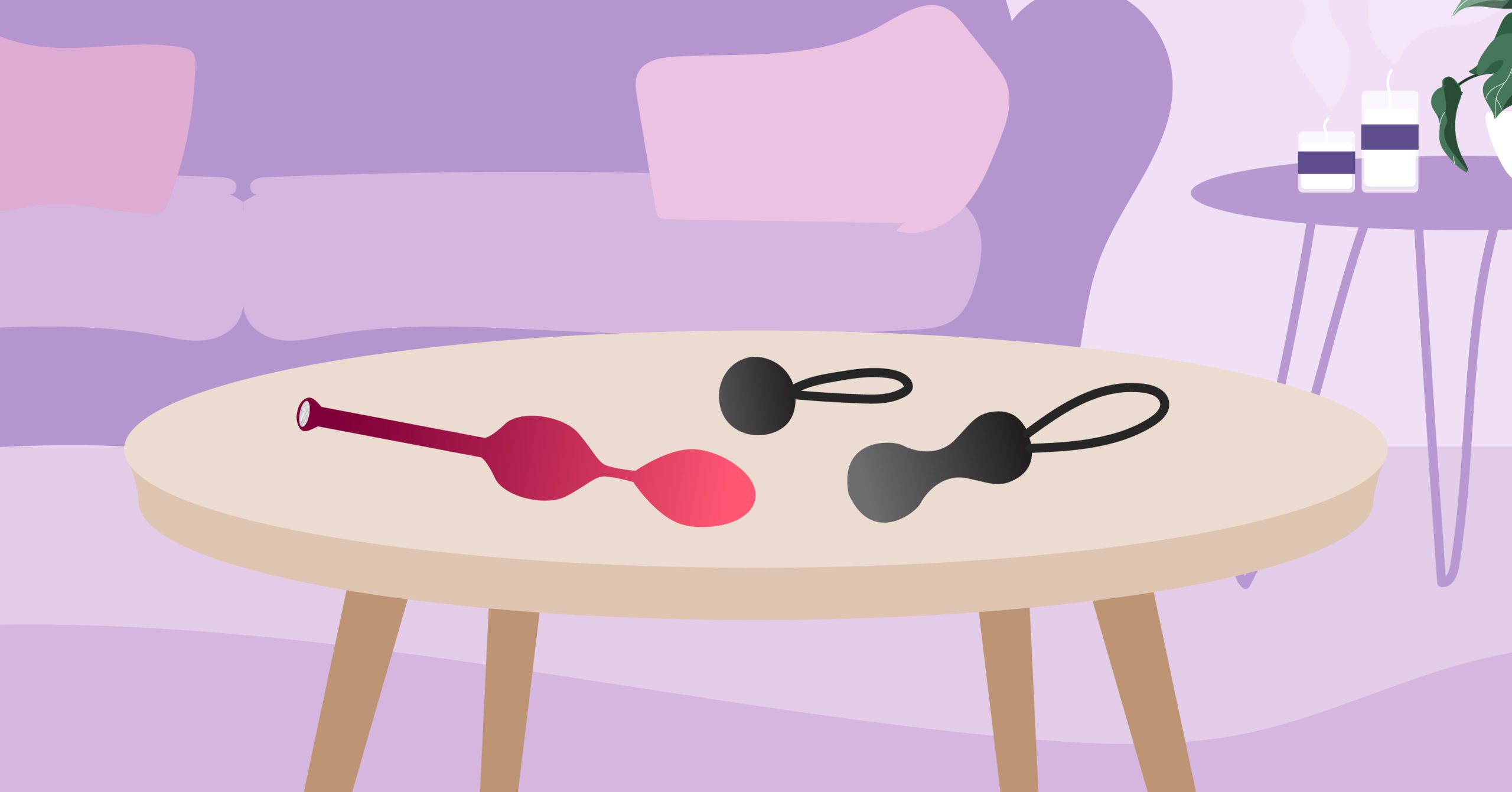 Kegel balls take many names. They're sometimes referred to as Ben wa balls,  love balls, pleasure balls, Burmese balls, or geisha balls. Quick historical facts—these sex balls have been in existence waaaaaay back, as far as 500 AD in Japan.
At first, they were created for men to have that extra pleasure in bed. But women were quick on the uptake and started to use them for their own sexual pleasures, inserting them in their vags. They were onto something of course. These magic balls have a helluva lot to offer.
How Do Kegel Balls Work?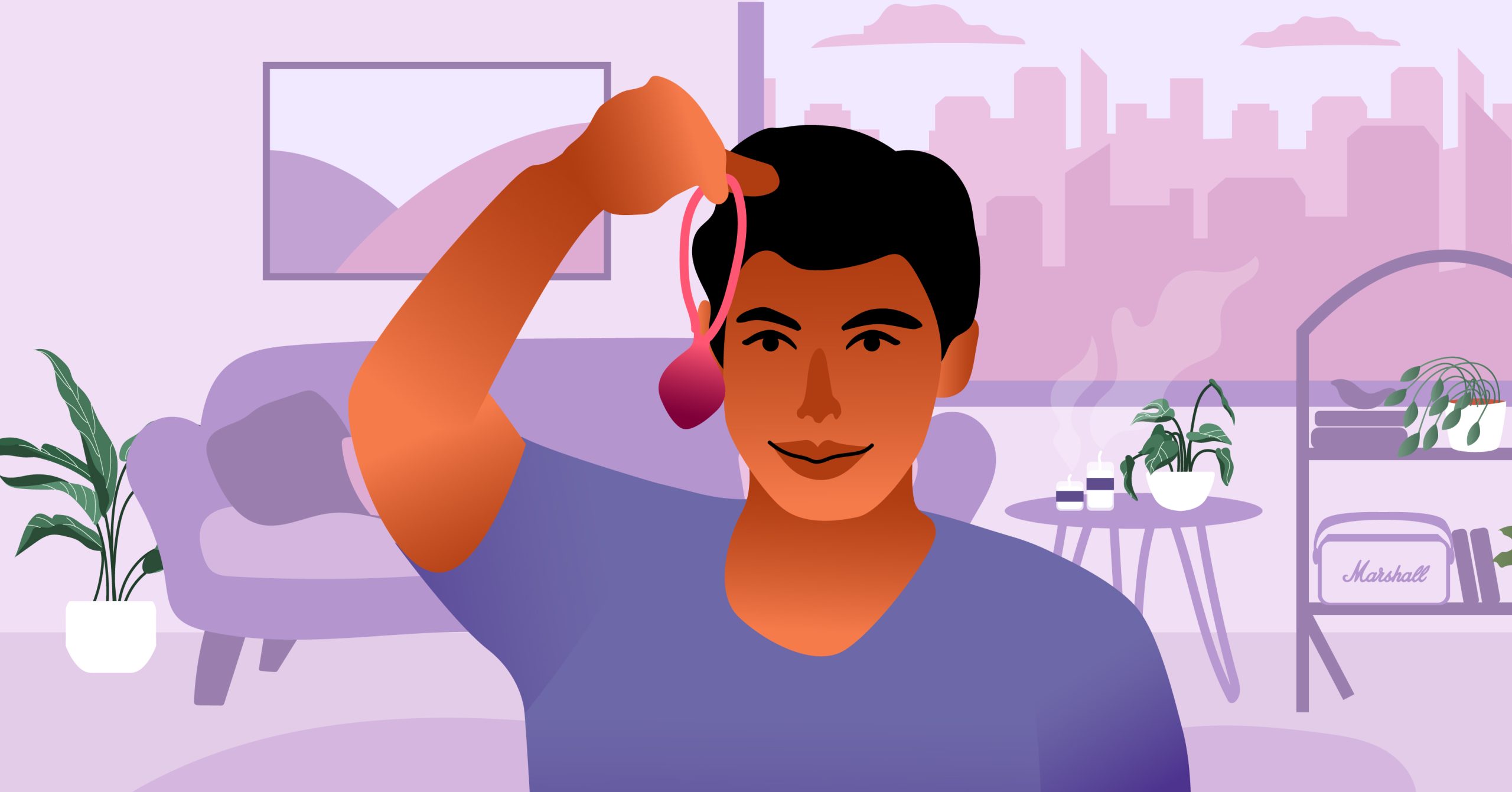 The benefits of Kegel balls go just beyond sexual pleasures. Not only do these balls feel fantastic as it rubs your vaginal muscles, heightening your sexual sensitivity and leading to more intensified orgasms, but they also tighten your pelvic floors, which prevents conditions such as urinary incontinence and pelvic organ prolapse. Kegel balls work as weights that your pelvic floor muscles have to carry. Yes, girl. Think of Kegels as work out for your vag. 
How to Use Kegel Balls?
The main purpose of kegel balls is to strengthen the pelvic floor muscles, but they can also be used for sexual activities. Below is an overview of how to use this sexual wellness tool.
For Pelvic Floor Exercises
Things like obesity, pregnancy, aging, heavy lifting and straining can make your vagina "loose". But if you can develop your pelvic strength, by using weighted Kegel balls to target and work out the right muscle group, then you never have to worry about a saggy vagina.
So how do you use Kegel balls for pelvic exercise?  The first thing you need to do is to recognize which muscles you need to contract. The easiest way to do this is by taking a pee and stopping abruptly. The muscles that you tighten in the pelvic floor to stop your stream of pee is the same muscle that you need to contract during Kegel exercises.
Once you've identified these muscle groups, you're ready to get to work. While the Kegel balls are inside you, tighten that spot and prolong your hold for around 5 seconds. Then relax your muscles for 5 seconds. Repeat this move for at least 5 times. You can start out with 2 Kegel balls, weighing around 15g. Then you can gradually work your way from there, adding more Kegel balls with more weight to them. You can shop for Kegel balls that have silicon holsters and varying weight of balls. That way, you can easily switch the weighted balls—from lighter to heavier balls.
For Sexual Activities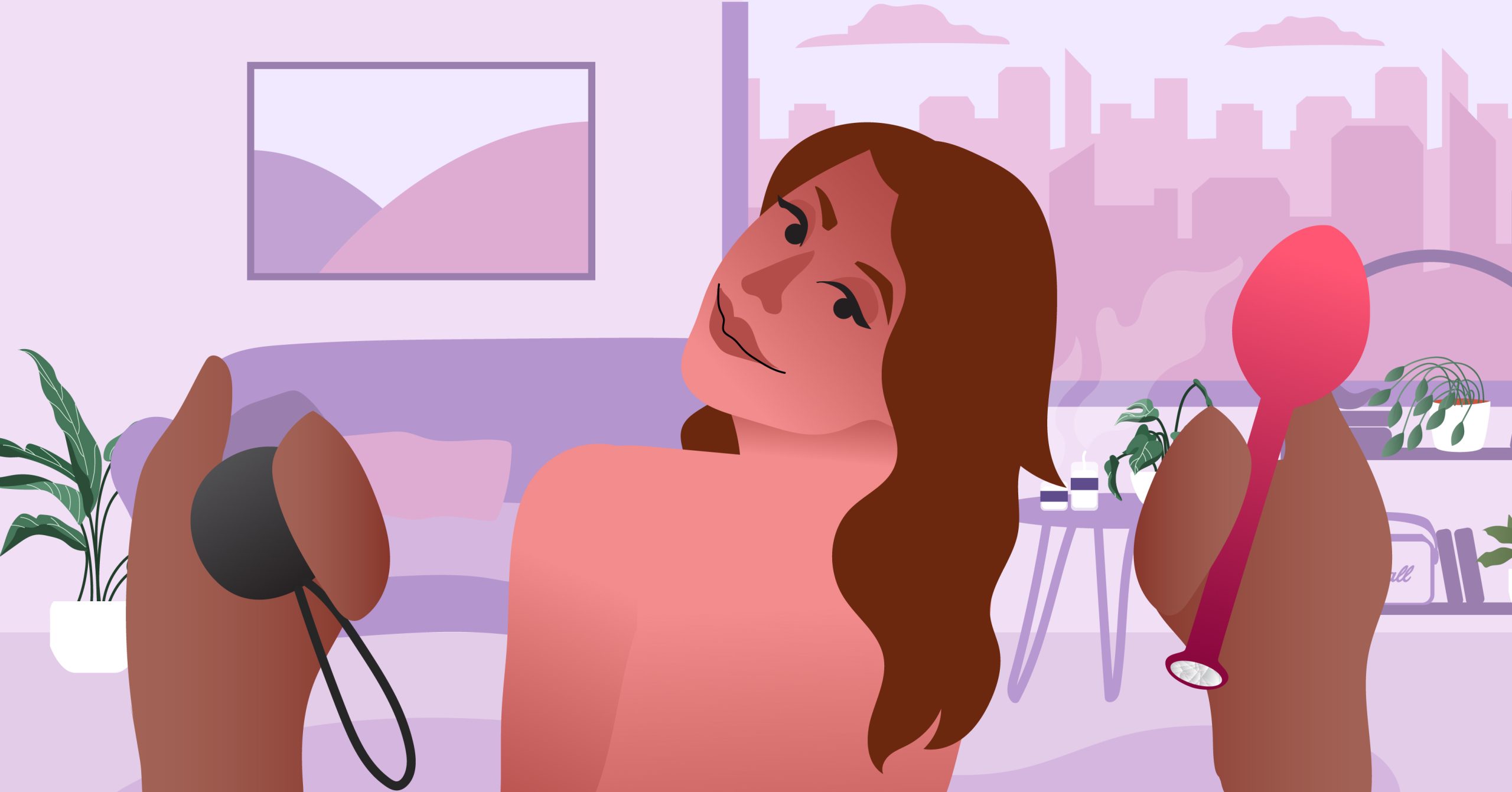 Kegel balls can work for sexual pleasure, but they are much better used prior to sex rather than during sex itself. The pleasurable sensations these balls create inside you makes for a great build-up leading to sex. Get them inside you before leaving the house. They're discreet toys so there's no problem at all if you're wearing them in public.
To really reap off all the benefits of Kegel balls when it comes to sex, you have to move around with them. Walk, climb the stairs, jog, heck you can even go rowing. You can feel them rocking around in you, rubbing you in the most delicious ways as you go about your day. Once you find yourself some private time, you're guaranteed to be so turned on. If you're playing solo, you can squeeze your pelvic muscles to heighten the sensation. Then grab your trusty vibrator to finish the job.
If you're using it with a partner, you can leave the balls inside you as your partner inserts his penis. But only do this if you're comfortable enough. The balls are going to be moving around, hitting your vaginal muscles and creating the most pleasurable of sensations. If anal is your thing, you can leave the balls inside, while your partner takes you from behind. It adds an extra oomph to your backdoor fun. Your G-spot also gets stimulated because of the pressure of anal penetration.
How to prepare Kegel Balls?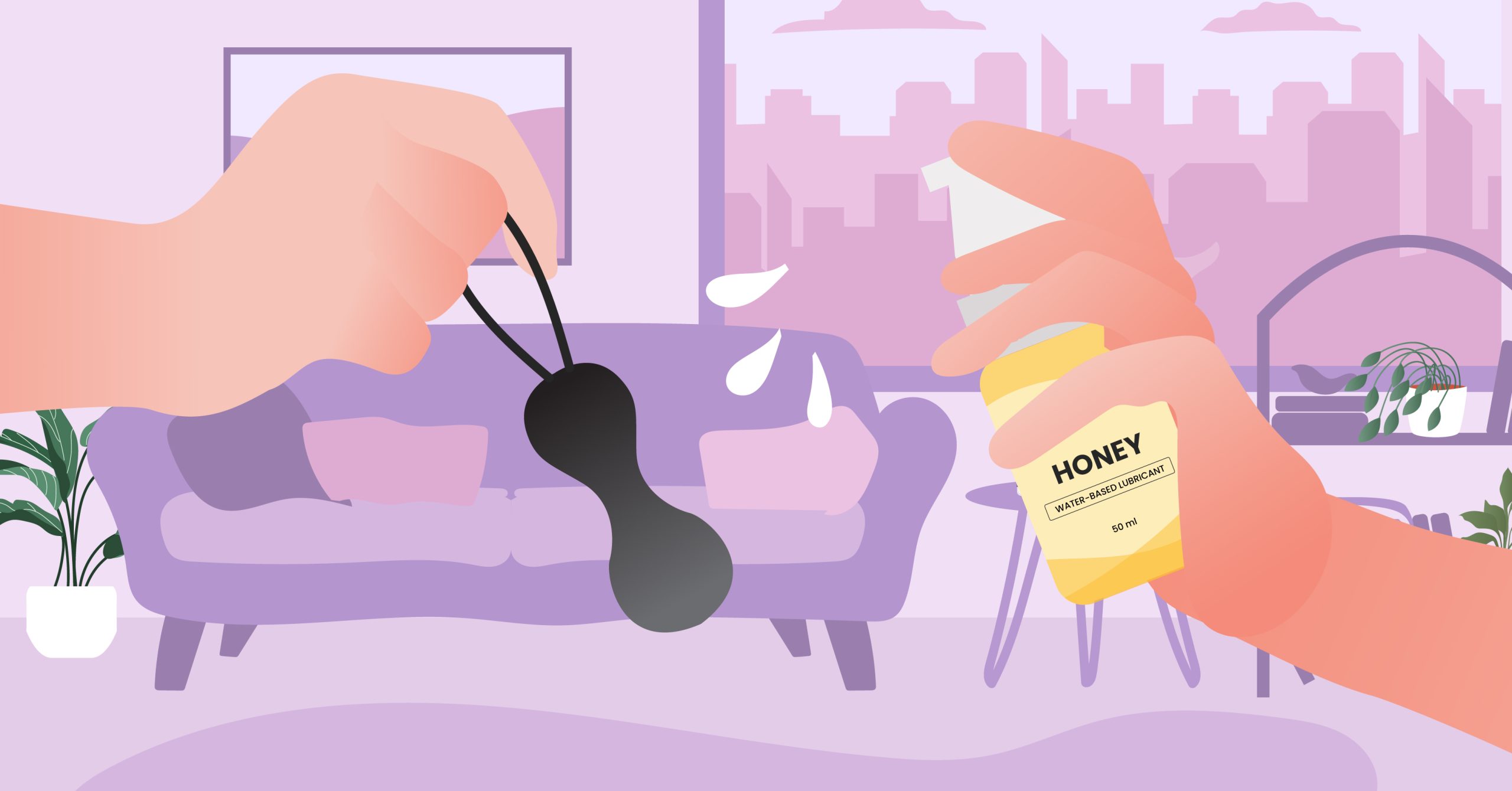 We want you to play hard, but we also want you to play it safe. When using love balls, make sure you wash them first. This goes for all love toys you own. Keeping them hygienic avoids any unwanted outcomes such as the spread of bacteria and contracting STIs if you're sharing your toys. You can wash your love balls with lukewarm water and mild soap. Or you can use Toy Cleaners for a thorough disinfecting.
How to Insert Kegel Balls?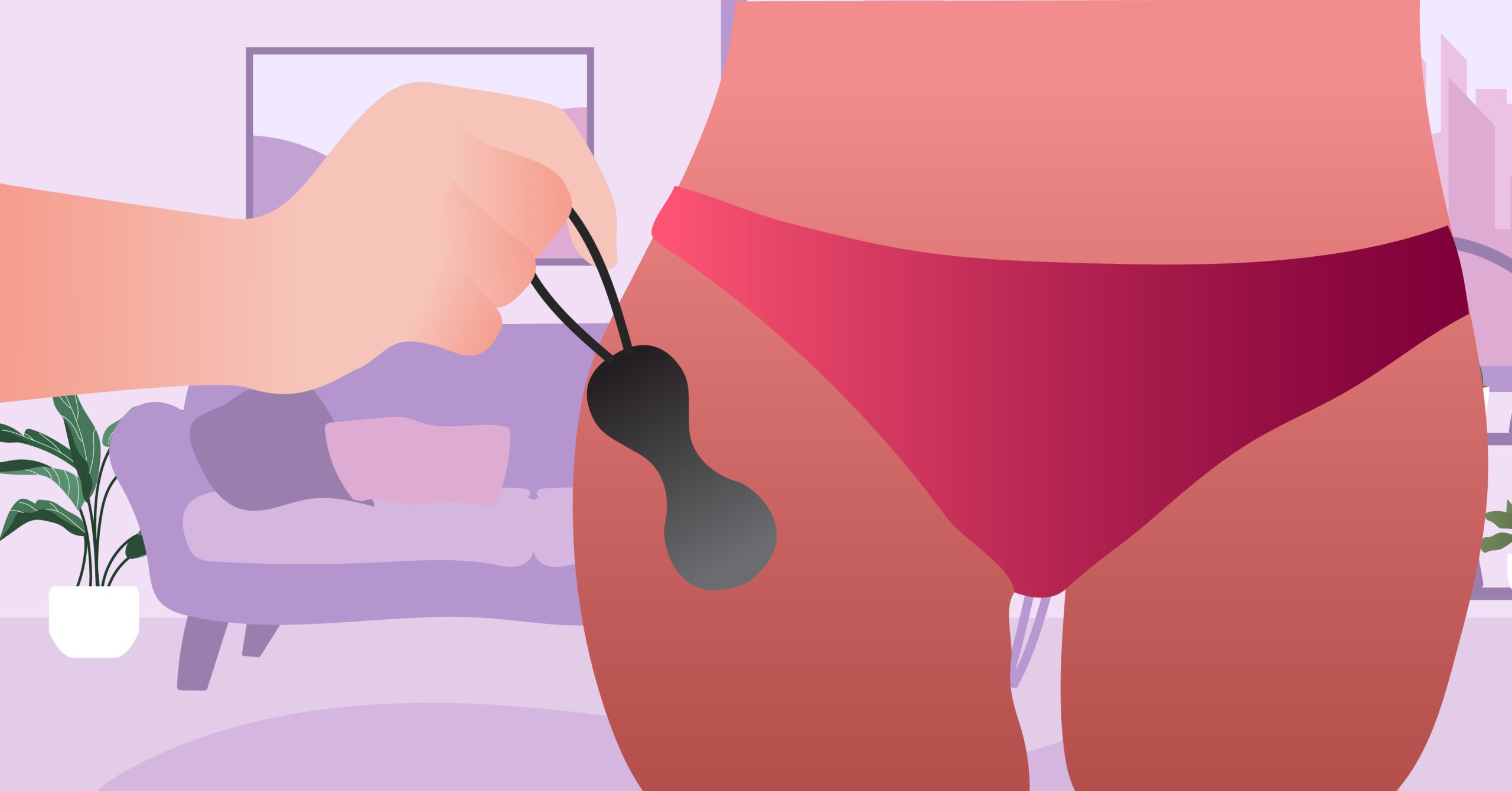 Once you're sure that your love balls are sanitary, you can now insert them in your vag. And remember to do it slowly. At this stage, you have to be 'wet' to make the insertion comfortable for you. You can watch porn first, or give yourself a sensual massage. Just do whatever it takes to get you turned on. Or if you don't have the time for that, you can simply just use lube. Or why not put the balls in your mouth first and get it wet with your spit same as Ana from Fifty Shades did? Another thing to keep in mind, the removal loop remains outside of your vagina. It's there so you can easily pop the balls out.
How to Remove Kegel Balls?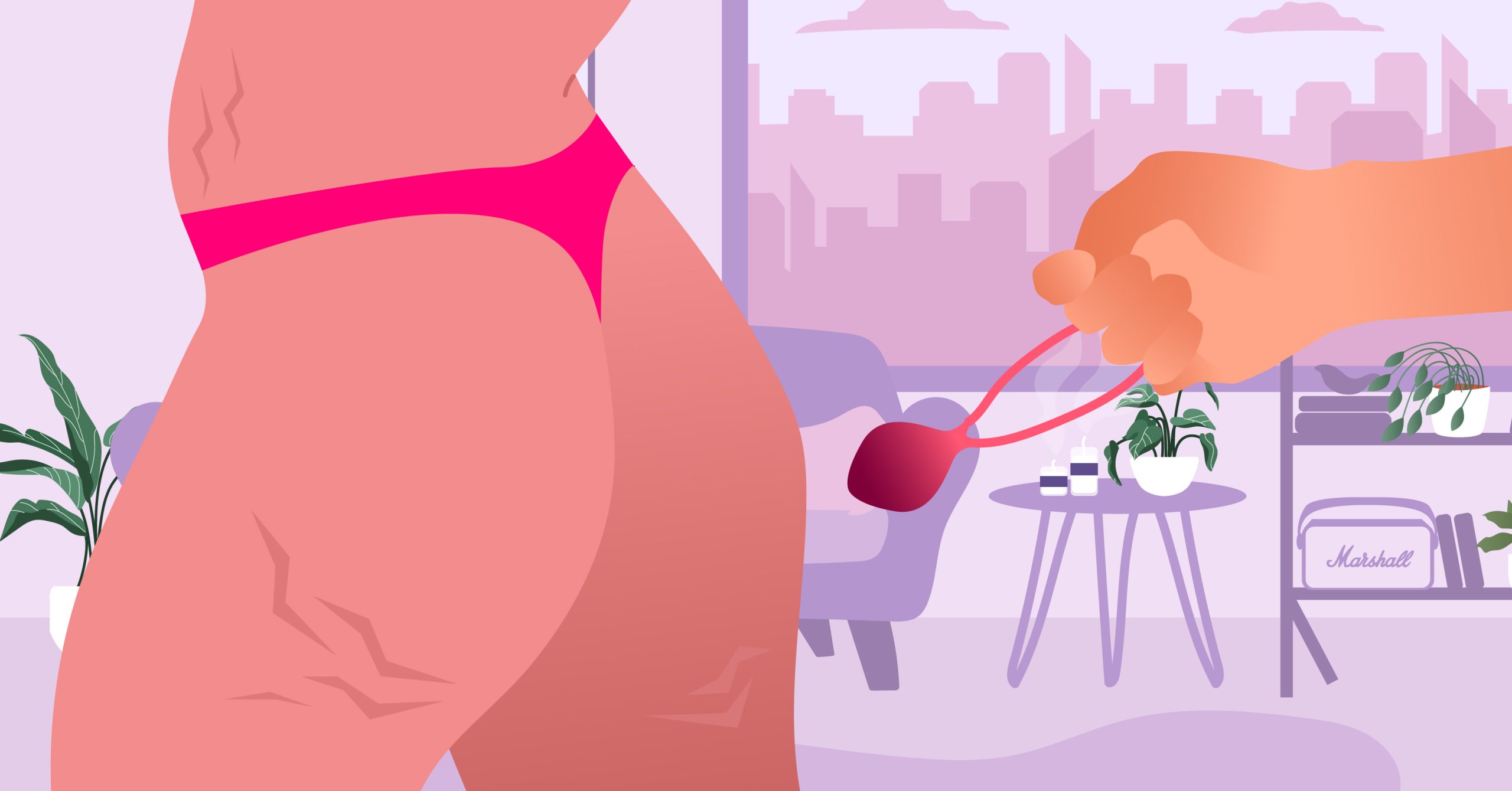 It's advisable to only keep the balls in you for as long as 6 hours. But that sometimes depends on the materials of the balls you're using and your body chemistry. We recommend you ask your obstetrician for a piece of sound advice.
Taking them out isn't exactly a tricky task. If your love balls come with a removable string, you first have to lay down comfortably, then spread some lube on your vagina. Slowly pull out the balls by tugging on the loop or string until they all pop out.
For love balls that are separated, you have to take a stance where your feet are slightly wider than your hips. Bend your knees and reach a comfortable squat position then simply push them out by squeezing your vaginal muscles.
Are Kegel Balls Safe?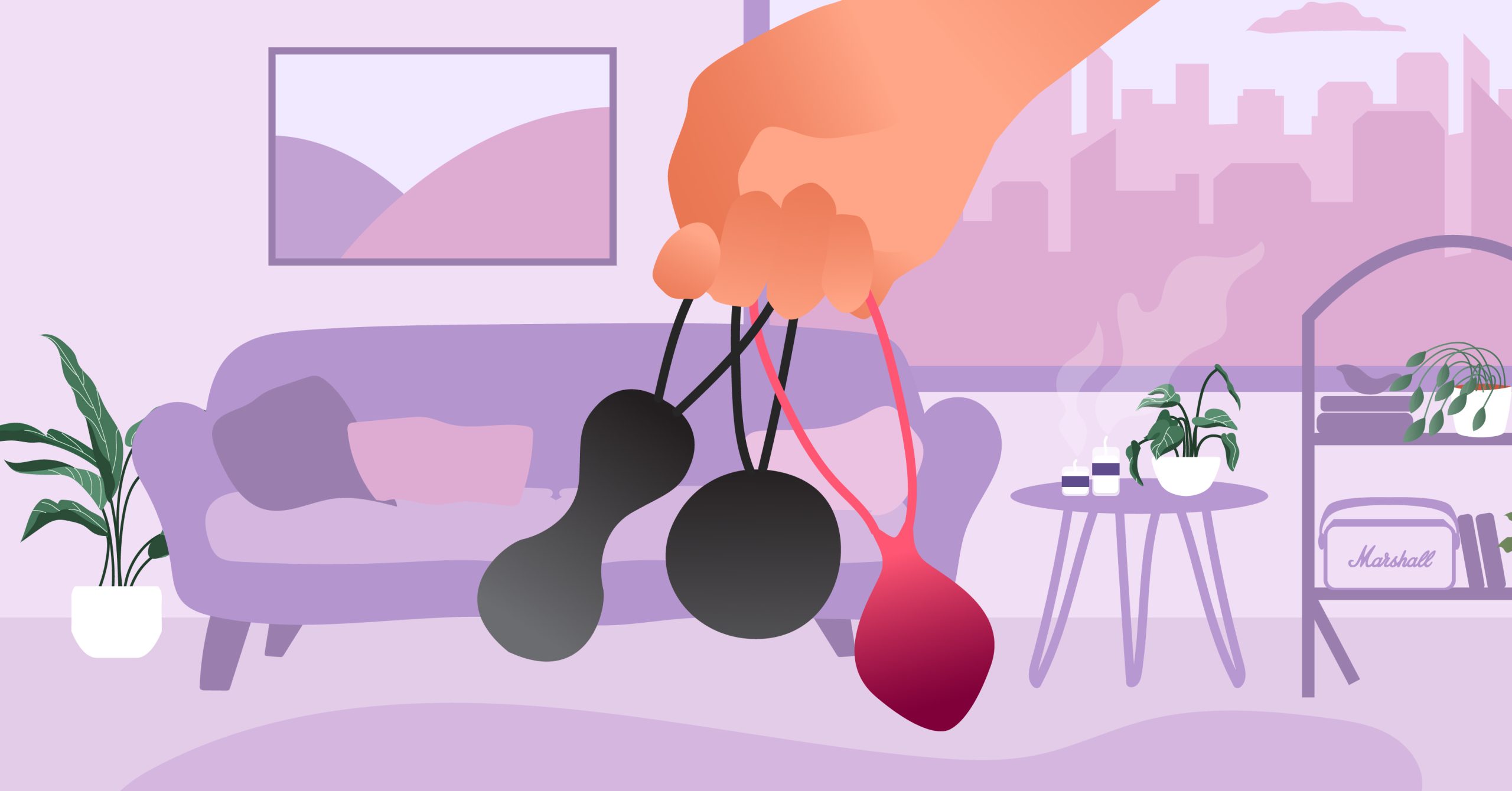 In general, Kegel balls are considered safe to use. But just to be extra sure you don't get any adverse effects, there are a few things to keep in mind. Remember to only squeeze for no longer than 5-10 seconds. If you squeeze longer than the recommended time, it may cause a strain on your vaginal muscles and you may end up with a temporary strain. You also have to clean your Kegel balls before and after use to avoid infection.
How to properly clean your Kegel Balls?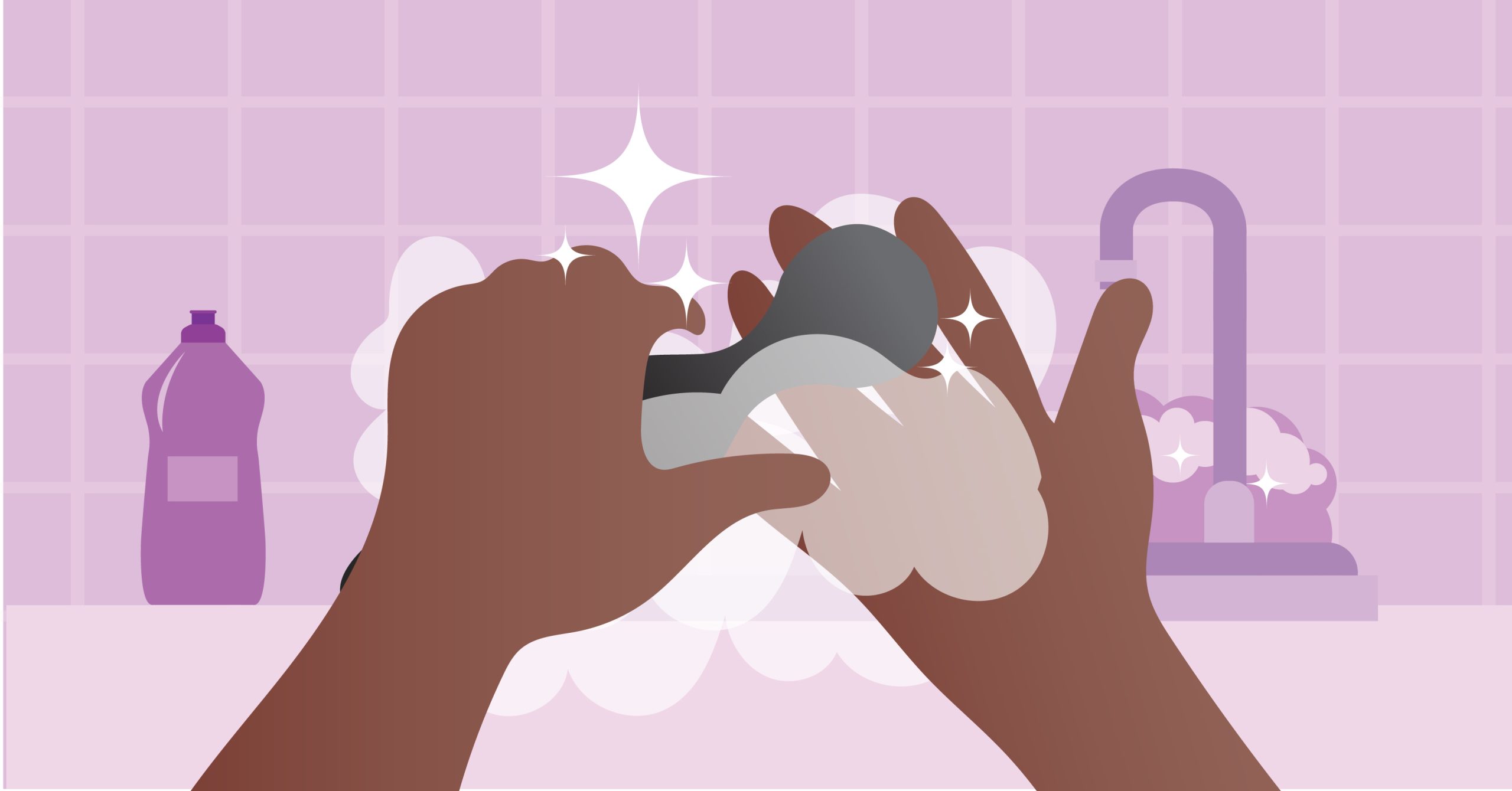 Keeping your Kegel balls sanitary is important so you don't introduce foreign harmful bacteria in your vagina. After using, just run the Kegel balls under warm water.
For silicone-based kegel balls, you can use antibacterial hand soap. Use soapy water to clean them then wash off with water. Dry them first before storing. Let it air dry or use a towel to wipe excess water. Keep them in separate storage away from your other sex toys to avoid contamination.
How to Choose the Right Kegel Balls for You?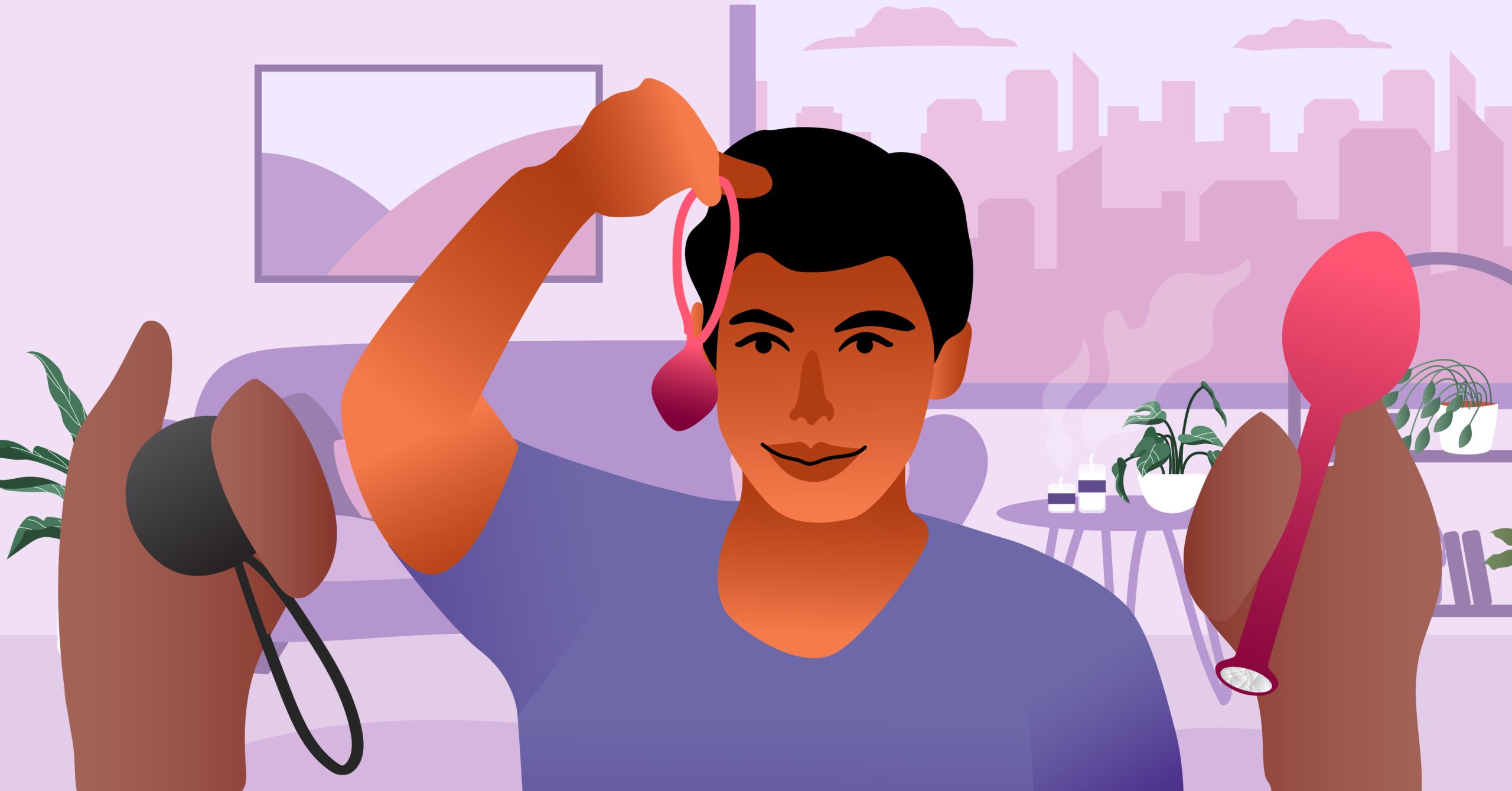 Now that you know how to properly use and clean your love balls, it's time to learn how to choose the right ones for you.
You need to decide whether you prefer a single ball or double ball. For beginners, it's best to start out with single balls. The double balls may be able to offer better sensations but some people find that it slips out more easily compared to the single balls.
When choosing for sizes, lighter Kegel balls are recommended if you're only starting out. You can gradually move on to weighted Kegel balls once the previous balls become too light for you. Larger sizes are more fitting for women who have already given birth while smaller sizes are more for those who haven't given birth yet.
You can also make a smart shopping decision if you just buy Kegel balls that are interchangeable. These types of Kegel balls have a silicon-based holder that "shells" the balls. The Kegel balls are removable and you can easily swap the lighter balls to heavier balls as your vaginal muscles get stronger.
Lauvette's Top Picks – Kegel Balls
After learning what kegel balls are, some of you might want to get your own set and tone your pelvic floor muscles. If you're one of those peeps, we're bringing you a short guide containing the best ben wa balls for beginners.
1

Je Joue Ami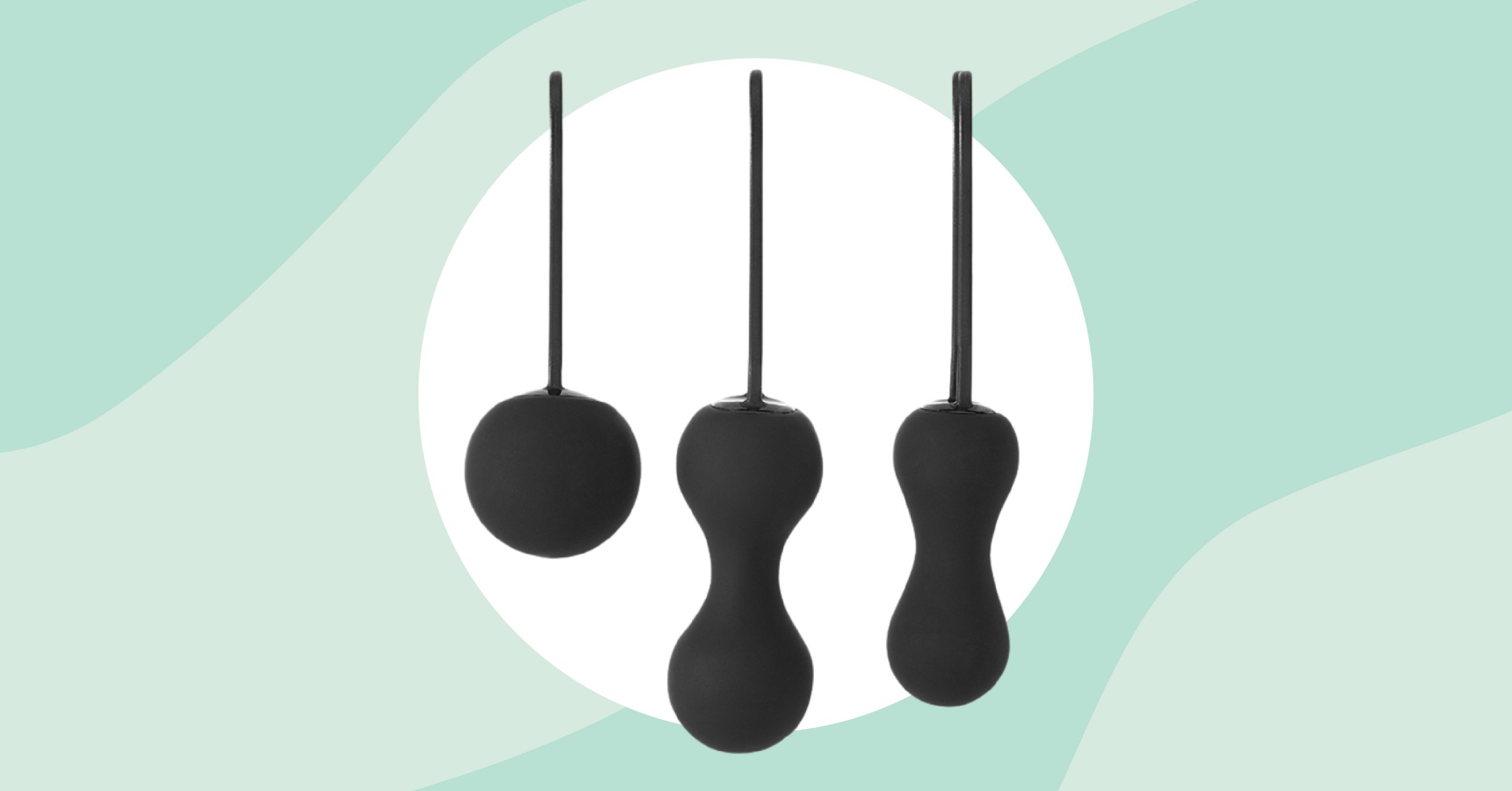 The Je Joue Ami is a 3-step kegel set designed for easy insertion and removal, featuring a plump and curvy design. It comes in progressive weights (47g, 78g, 106g), allowing you to work at your own pace. It's like your vagina's personal trainer! All the balls are also connected to retrieval loops, ensuring that the balls will be easily removed after the Kegel exercises.
2

Pillow Talk Frisky Pleasure Kegel Balls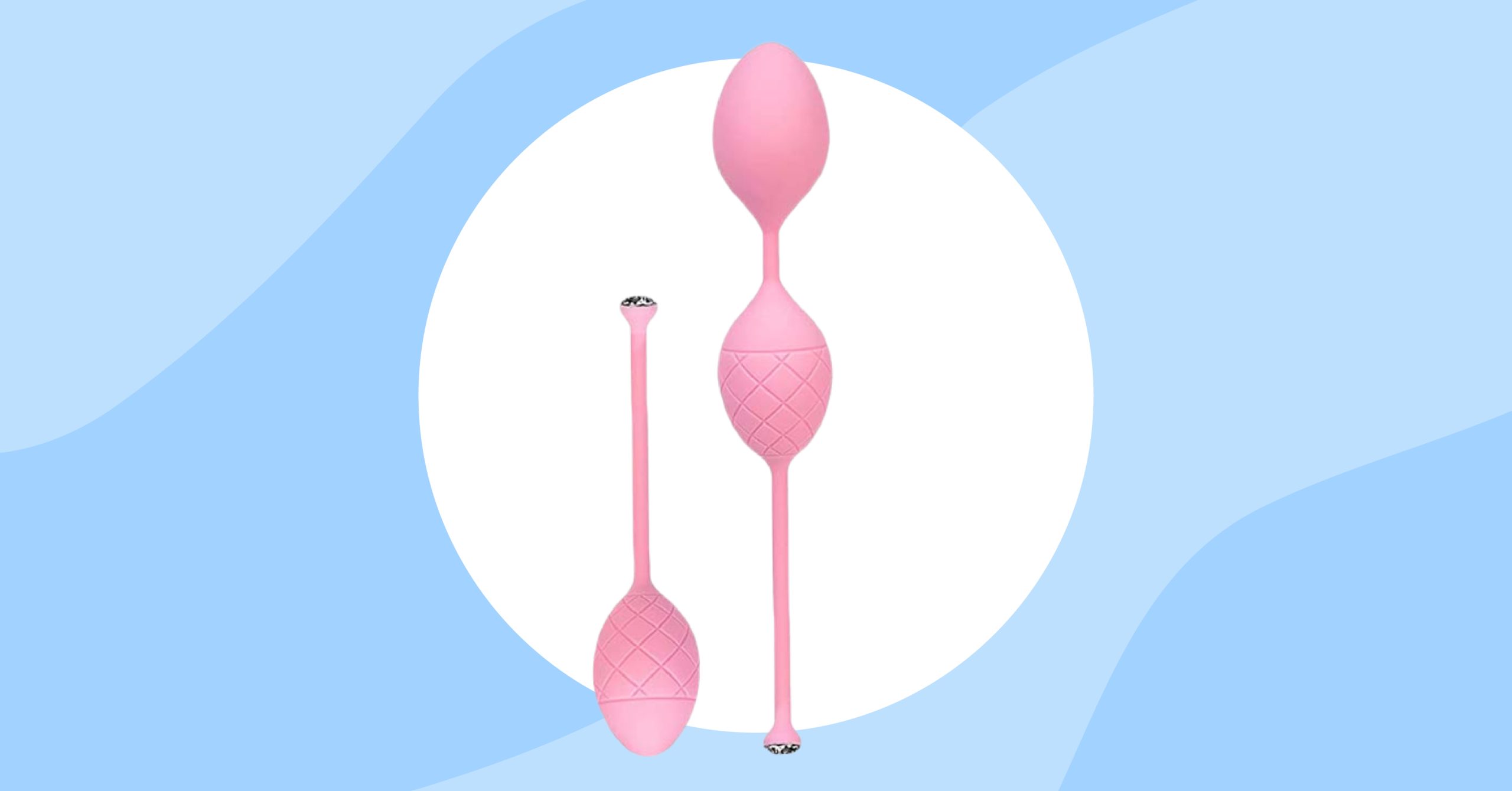 If you want bedazzled kegel balls, then this one's for you. The Pillow Talk Frisky Pleasure Kegel Balls are made with premium-grade silicone and feature a lattice texture to keep the balls in place. This luscious ben wa ball set stands out because its attached silicone cord is designed with a Swarovski crystal at the end. This set comes with single-ball and double-ball variations.
3

Satisfyer Yoni Power 1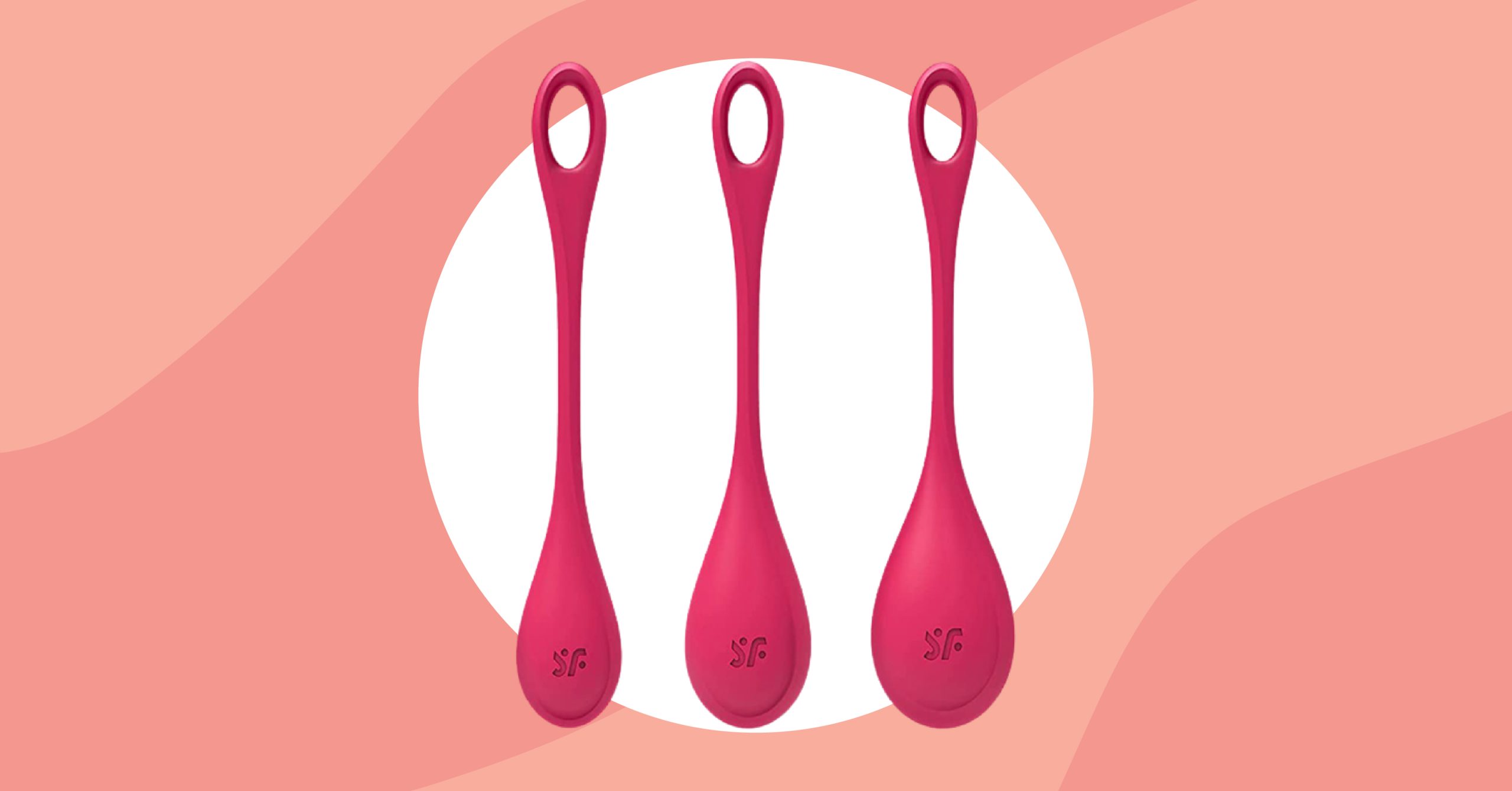 If you're looking for a kegel ball set that doesn't come with dual balls, then the Satisfyer Yoni Power 1 matches your preferences. This sleek set features 3 single kegel balls in varying sizes and weights. The balls also come with a ribbed structure for additional stimulation.
4

SVAKOM Nova Kegel Exercise Ball Set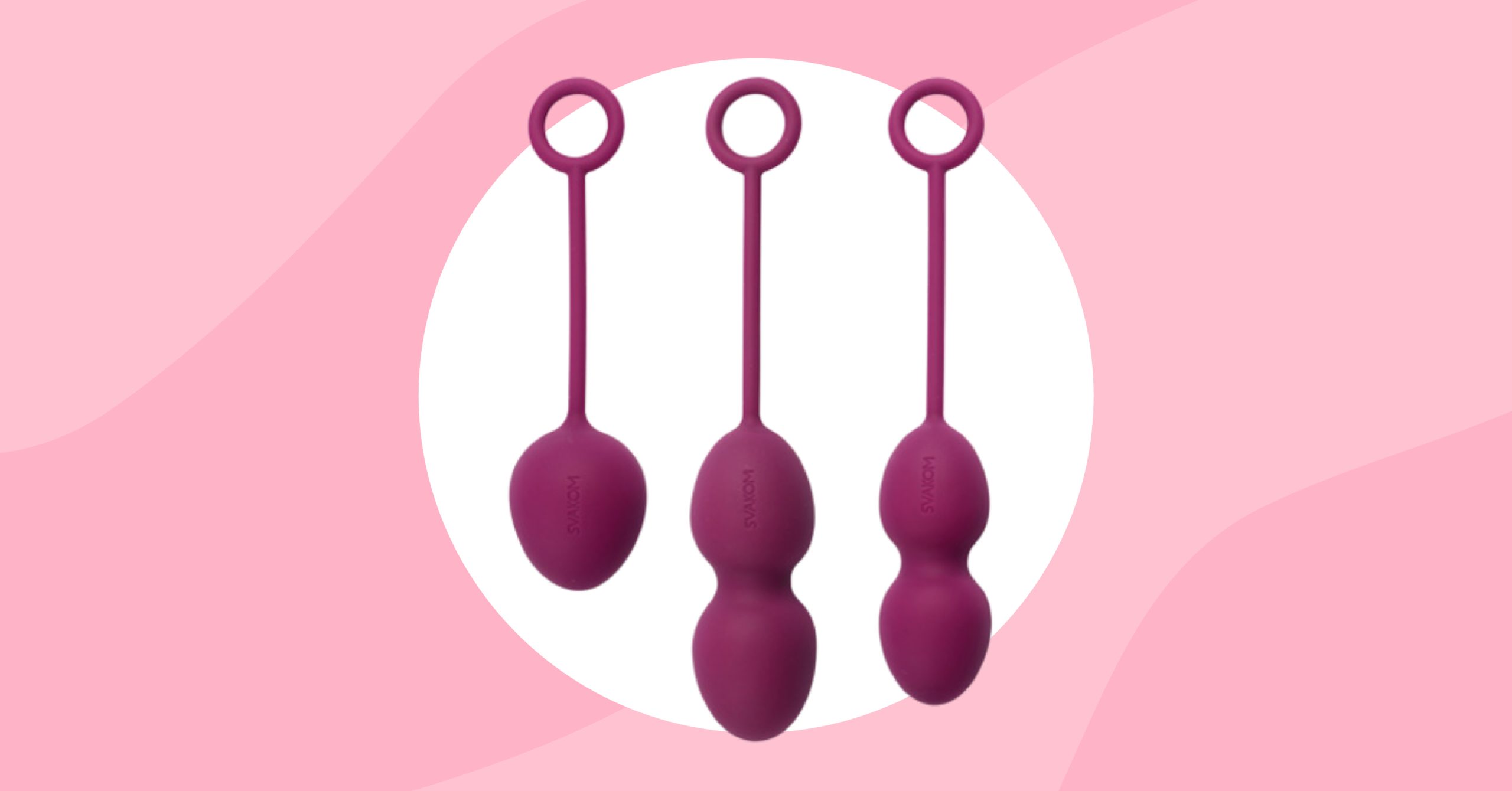 The SVAKOM Nova Kegel Exercise Ball Set gives your pelvic floor muscles the workout it needs. It's similar to Je Joue Ami, but it's slimmer. It features three ben wa balls in varying sizes and weights, all with a sleek silicone cord and retrieval loop for easy removal. It also comes with a free storage pouch!
5

Satisfyer Strengthening Balls Set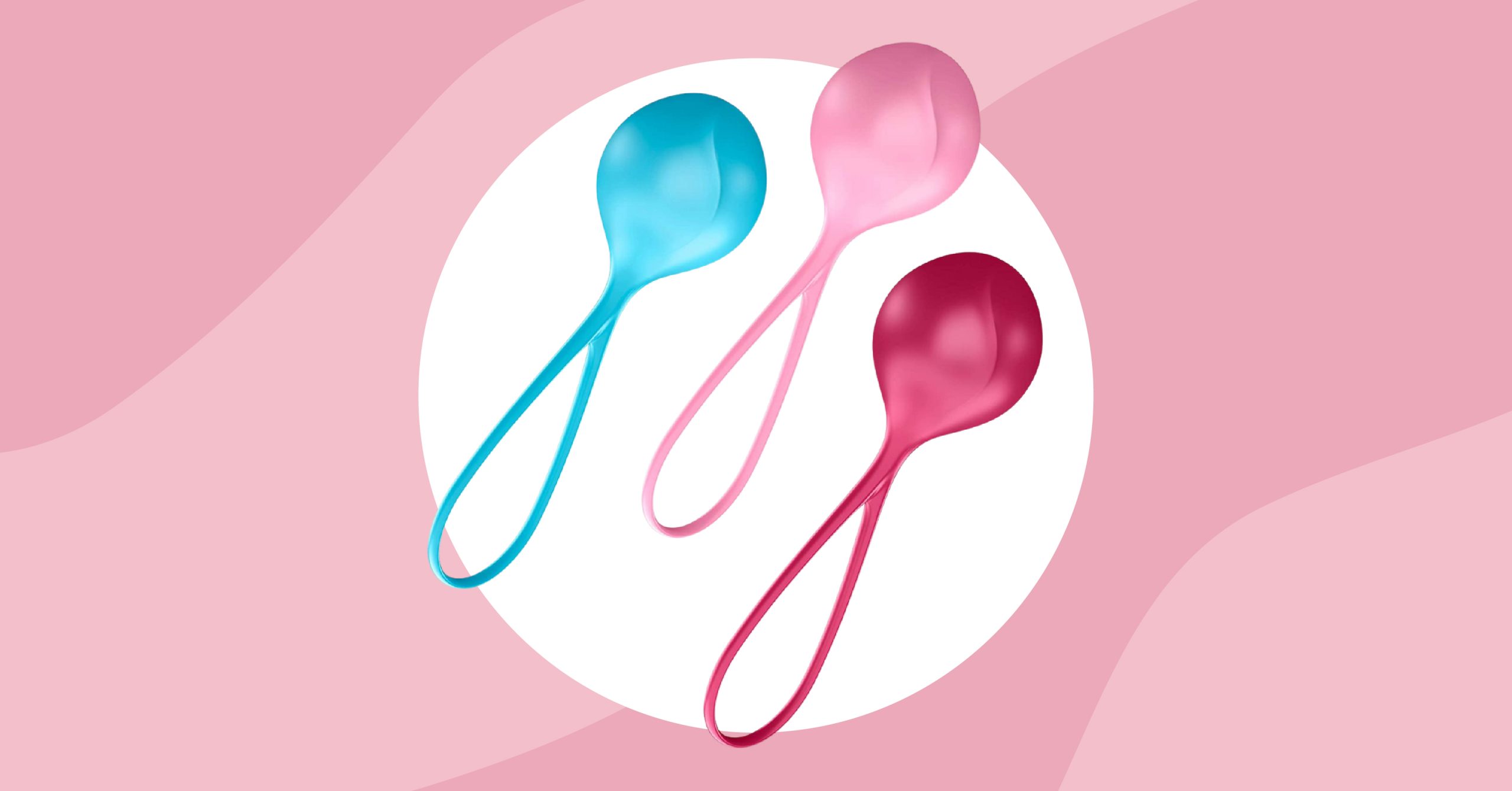 Here's another suggestion for those looking for a single-ball set. The Satisfyer Strengthening Balls is a progressive pelvic floor training set featuring three single kegel balls in varying weights. The difference between this set and the Satisfyer Yoni Power 1 is its silicone cord. It has a bigger loop for easy handling.
Takeaway
There are a lot of benefits of using Kegel balls. Some of you might think that kegel balls don't work and are just part of the sexual wellness "trend." This isn't the case, as toning your pelvic floor muscles can help you in the long run, especially once you've given birth. It also prevents conditions such as urinary incontinence and pelvic organ prolapse.
You can get a set of kegel balls in your trusted sex toy shop. To save you the hassle of visiting your local sex toy store, you can purchase them from online pleasure shops. At Lauvette, you can shop for the Kegel balls of your choice in our Kegel balls category at your own convenience. Start incorporating them into your sex life as early as now to get all its benefits.