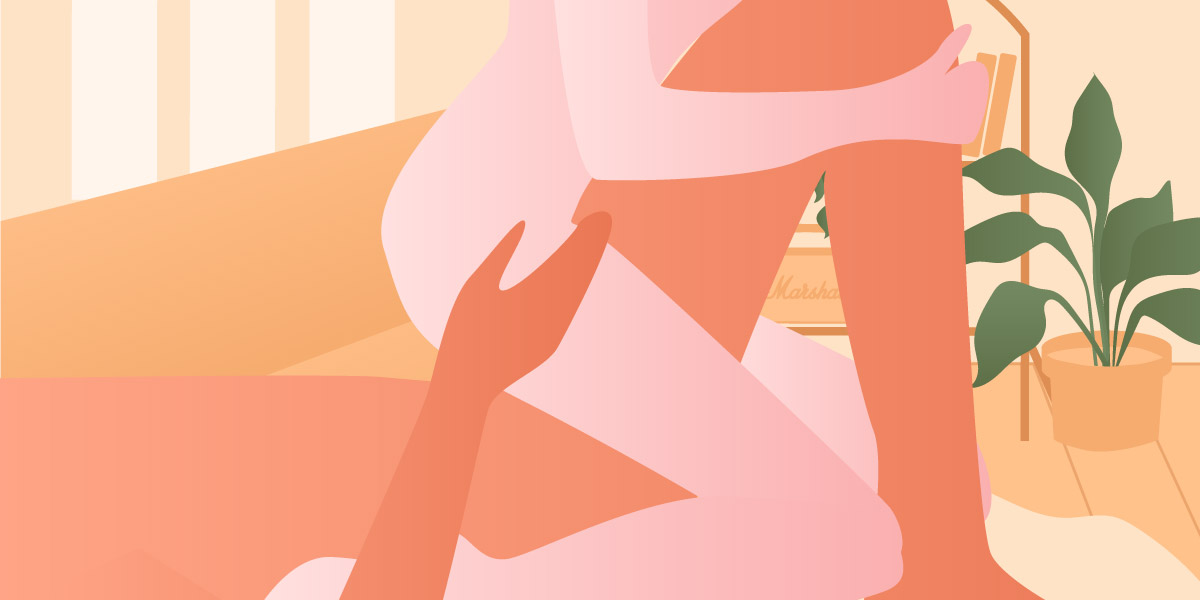 Do your eyes wander down to their thighs when you're checking anyone out? Especially if they're thick, something in you just clicks and turns you on? Well, that desire is quite normal these days. Especially with the "thicc thighs save lives" mantra running around, let us introduce you to the act of thigh riding.
Because there's nothing better than safely acting out on your desires and learning more about your sexual self.
What is Thigh Riding?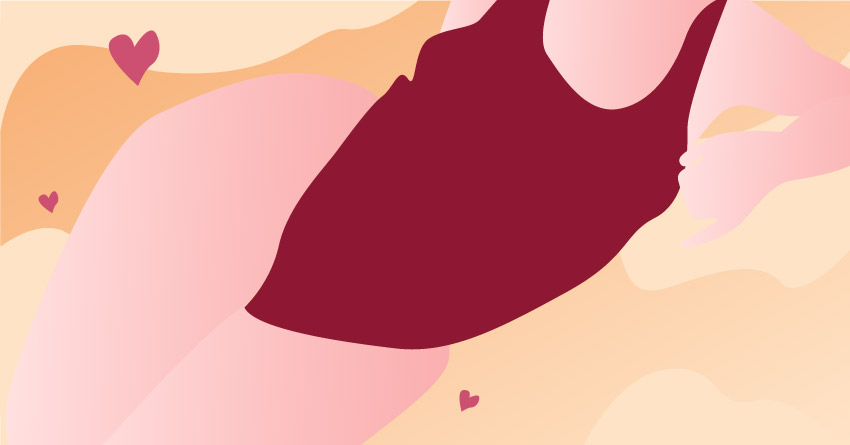 Thigh Riding, or Thigh Job, is the act of getting sexually stimulated by someone's thighs. People may get turned on by this act because they find someone's thighs attractive, especially if they're thick. They get off the idea that thighs alone can unwind their knot of arousal, resulting in immaculate orgasms with the right amount of penetration and friction.
Thigh riding can be listed as a kind of outercourse. This includes oral sex, anal sex, and mutual masturbation. Anything sexual that doesn't involve genitalia being inserted, that's outercourse for you.
There are two types of this sexual play. One is wherein a person with a penis (receiver) slides in between the thighs of the giver. The other type is the receiver, who has a vulva/clitoris, sitting down on one thigh of the giver. We'll be talking more in-depth with the latter throughout this guide.
Thigh riding can also be a kind of dry humping if both partners keep their clothes. But aside from the clothes-to-clothes connection, thigh riding can be skin-to-skin or skin-to-clothes. If you're the receiver, you can opt to keep or remove your undies before straddling your partner's thigh. You can retain or take off your bottoms if you're the giver before pulling your partner to your lap.
This act is also evident as a tag on fanfiction websites, like archive of our own and Tumblr. Numerous people freely allow their imaginations to run wild and free, picturing who their character of choice would pleasure the reader or other characters through this sexual act.
Why Do People Like Thigh Riding
Ever wonder what happens in people's brains when their arousal spikes at the thought of riding a thigh? No worries, bestie. We'll fill you in with the prominent reasons behind this idea. And it's a lot more than "thicc thighs save lives".
1
It's like a new adventure in your sexcapades.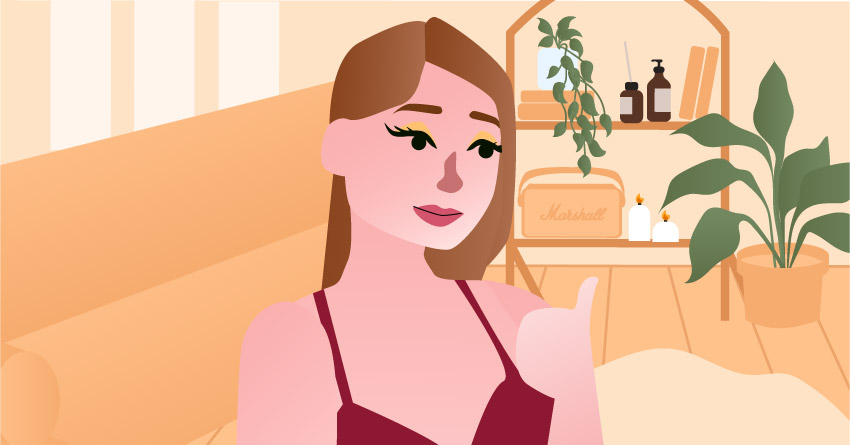 Before initiating any new sexual act, sex is about being open-minded and taking on new challenges to unlock more of your sexual identity. What makes thigh riding stand out is how a bigger, exterior part of our body is responsible for pleasure. Not as long as our fingers or thick as a cock, but a thigh where you can even straddle and clutch around for more friction. Top or bottom, it's up to you. We'll delve into what positions to explore later on.
2
It lowers the risk of getting STIs.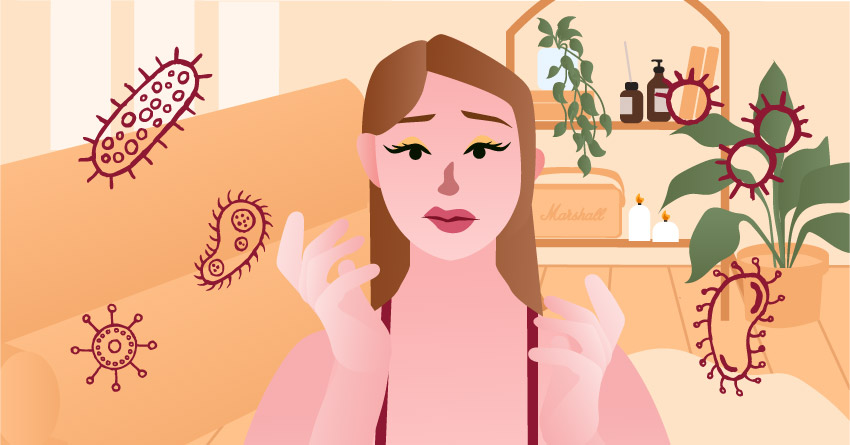 Since thigh riding is a type of outercourse, it reduces the chance of getting STIs like Herpes and Syphilis. However, this is effective when you're doing it clothes-on-clothes. So if you're not into the risks, keep your clothes on. But if you're needy of that naked touch, stay wary and alert of any discharges you and your partner release post-thigh riding.
3
Loads of touching!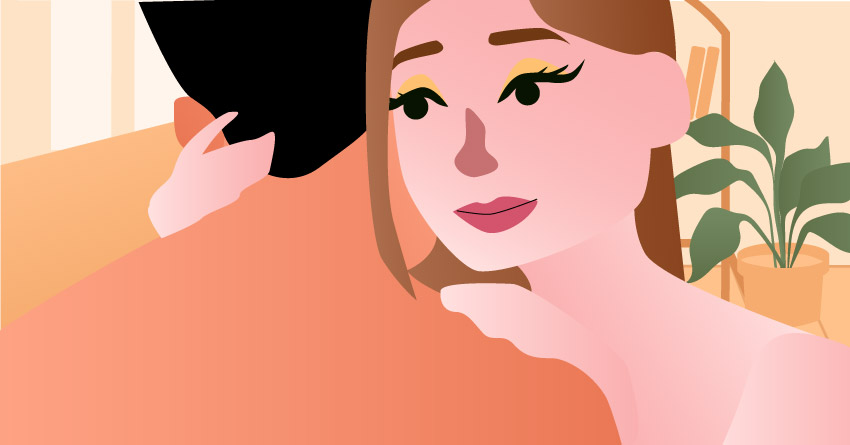 Thigh riding gives you more access to your partner's body when you're straddling them. You can embrace your arms around them to pull yourself closer while their hands grip their hips. Or you can rest your hands on their chest as your lower torso grinds on them. But for a more intimate experience, exchange lingering kisses on their lips and neck. Whisper sweet or dirty words in their ear too, as a means to communicate your current, pleasing emotions.
4
It can be foreplay or the main act.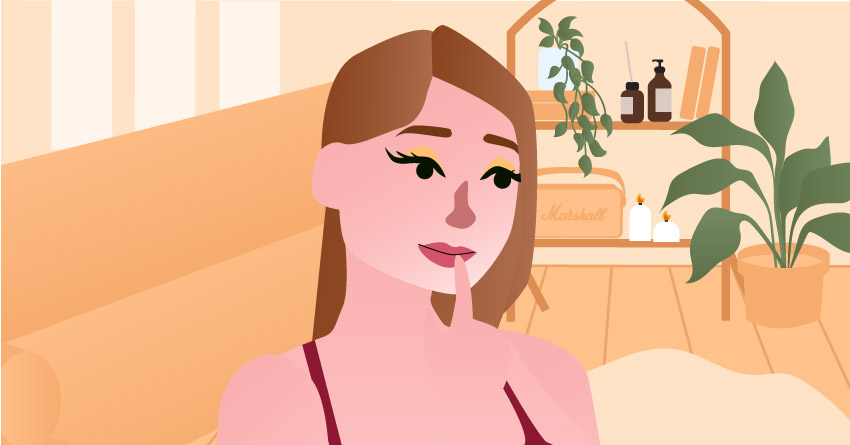 Thigh riding is as flexible as you are in sex. If you're feeling stagnant in the foreplay section, where you want more other than kissing or oral sex, thigh riding serves as a great, new act to try. It'll rile you and your partner enough with so much arousal that it'll make the sex more mind-blowing.
From another angle, thigh riding is an act you and your partner merely want to focus on this alone if you're curious to see the lengths your stamina can go. And trust us, you will not be disappointed once you're panting and crying out your moans from the pleasure. Especially if your partner is an experienced lover, they'll be able to read your body language well for your first thigh-riding experience. And the succeeding ones in the future.
5
It's fun and orgasmic!
Instead of riding your partner's cock, transfer that energy to their thigh. With its diverse muscles flexing underneath you, you'll find various parts of your vulva stimulated in no time. Parts you may not know can be pleasured that powerfully until now! Then from your partner's perspective, they witness their partner willingly move at their own rhythm while one flex from them makes you curl. They can even help you with your hips when you get tired, taking charge and control for a change.
Aside from that, the sight of your orgasm staining your partner's thigh or trousers is a turn-on for both sides. For your partner, it makes them think, "Oh wow, I made them come like that?'. On your end, you'll go, "Woah, I can orgasm that much in this act?". Once again, you'll see each other in a different yet amazing light.
How to Thigh Ride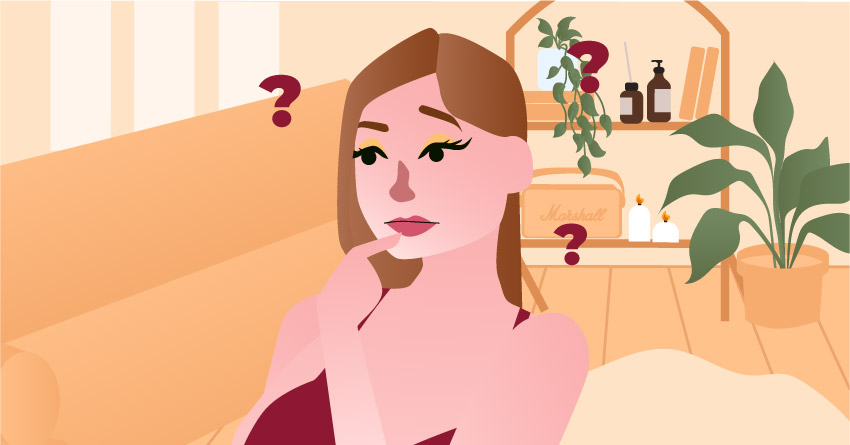 Now you know the breakdown of the thrills behind thigh riding, so how do I put it into practice? Browse through this section to read our 10-step guide on the basics of thigh riding.
Set a time and place. Do it somewhere private, preferably when you and your partner are both available.
Set the mood. From the lighting, music, scent, or other pre-sex rituals you follow, lay them out for your pleasure.
Tease your partner! Give them fleeting touches and such upon the first encounter.
Initiate a steamy makeout session. Whether your partner hovers you on the wall, lifts you on the kitchen counter, lets you straddle them, or lays you on a soft surface, the possibilities are endless.
Slowly discard each other's clothes. But only if you'll engage in skin-to-skin thigh riding.
Get into a comfortable sex position based on your mood.
Begin riding away! Your partner should flex or shake their penetrating thigh to give you more friction and pleasure.
Don't be afraid to make noises, but be wary of neighbors or passersby.
Roam your hands through each other's bodies until you both hit your orgasmic peaks.
Proceed to do aftercare or carry on with the main deed.
Best Thigh Riding Positions
There's more to thigh riding than doing it seated, facing your partner. Although that's a fun position, here's our spin on how to make thigh riding more adventurous with these amusing positions.
1
Cowgirl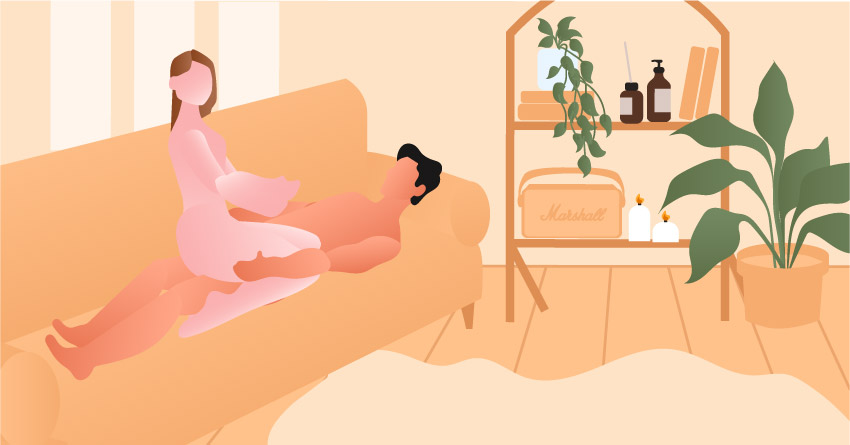 Take a classic sex position, but nudge thigh action in it. Your partner shall lie down on their back while you place your legs on either side of their thigh. Left, right, up to you. Bend your knees like you're kneeling, and give your partner a few kisses before moving your hips. Let them pinch your nipples too, for extra sensations.
2
Backwards Cowgirl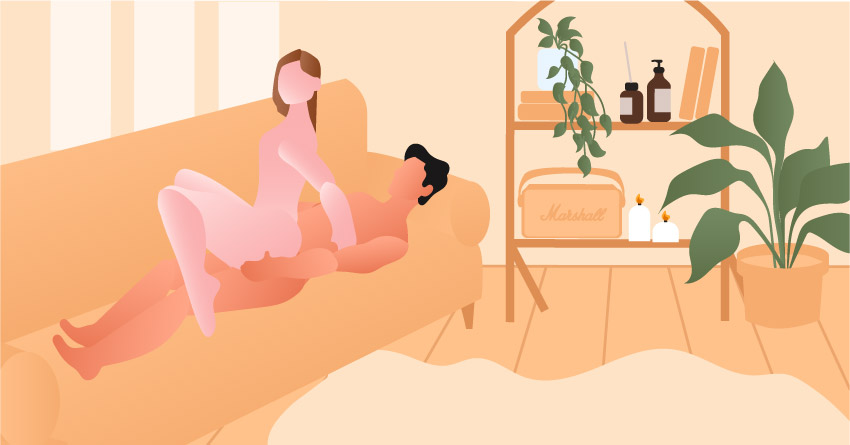 Eager not to take your hands off your partner, feeling them caress your body as you crumble on their thigh? This intimate thigh riding position makes this occurrence possible. While your partner is seated with their legs spread apart, you lower yourself on their thigh with your back facing them. Arch your back before they press into you closer. Feel free to hold on to the surface below you for more leverage, or let them take control by fondling your breasts to make you stay put.
3
In Heat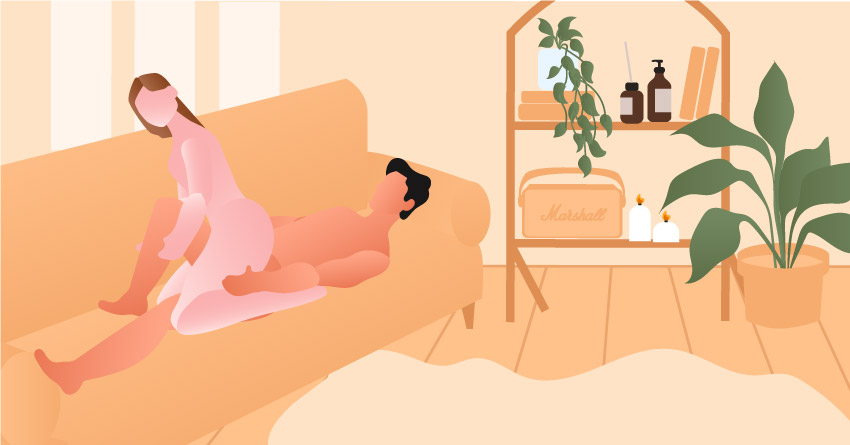 Like a puppy humping at anything that breathes to calm its sexual senses, unleash your animalistic urges with this gripping position. Have your partner rest on their back with one leg bent. Situate yourself towards the mentioned leg in a kneeling position. Your back will be facing them as you ride and hump them to whatever rhythm you feel like giving.
4
Spicy Dancer
Channel your sexy aura with this fiery thigh riding position as you make a signature dance only you and your partner know how to do. Leave a few inches of space between you and a wall while your partner hovers you against it. Embrace your arms around his shoulders and hook one leg against his thigh. Your other leg is bent on the floor, supporting your stance. Your back will naturally arch as your partner further nudges his thigh into you, his hand placement on your lower back and/or breasts. Moan as loud as you want, and give him access to your neck so they can trail kisses along it.
5
Sit and Ride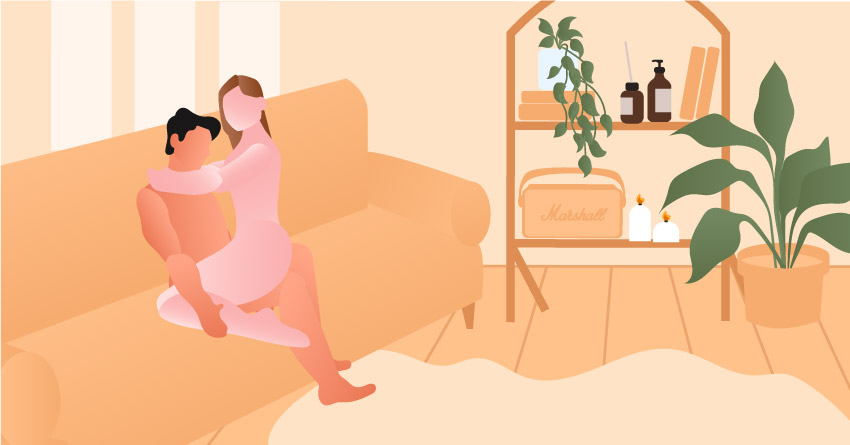 Ah, yes. Let's highlight what makes this default position an instant-*meow* wetter. With your partner manspreading on their seat, choose which thigh you want to sit on. Once you do, lace your arms around their neck or place them on their shoulders. Depending on your surface, you can kneel your legs around the thigh or bend them a bit. Increase the arousal by making out more as you ride their thigh. As for your partners, play around with your thigh. Shake them, nudge them, or flex them to effectively get us to our orgasm!
How to Try Thigh Riding: Tips and Tricks
Exhilarated to get playful with thigh riding? Well, hold on a little bit more. Before jumping into the playing field, here are a few useful tips and tricks to keep in mind and ensure safe, sexual fun.
1
Communicate with your partner about this act.
Before initiating any new sexual activity, communication is key in ensuring you're safe and satisfied. If thigh riding is a foreign concept to your partner, slowly bring it up then instigate a discussion about it (or share our guide in the process). Make sure to get their informed consent before engaging in anything enthusiastically. If they don't give it, respect their decisions and refrain from bringing it up again. Oh, and don't guilt-trip them either!
2
Practice on a soft surface.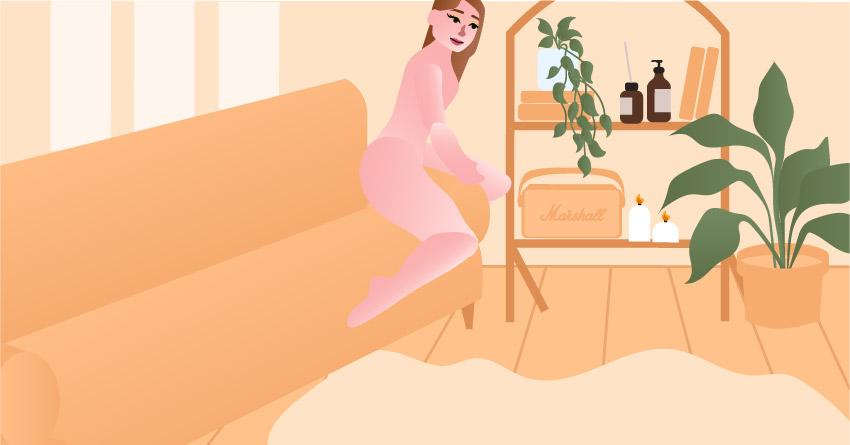 So you finally got your partner's consent, but you want to have some experience before doing so. That way, you can both hit the right spots and reach that o' together. If that's the case for you, use any soft surfaces to grind or move on as if it's your partner's thigh. The real thing will be a bit more muscular, but using something softer is more comfortable around your *meow* area. 
This also makes an excellent tip for the singles who fantasize about getting off by grinding on someone's thigh. Self-pleasure made more experimental and steamier, we love that for you!
3
Lube up!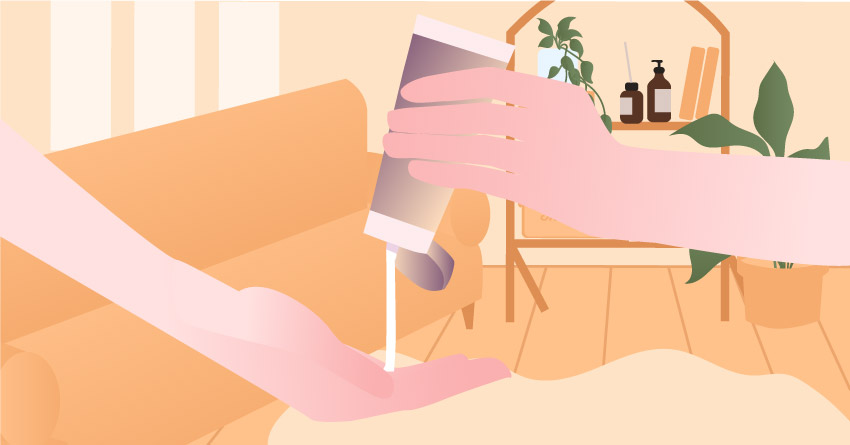 For the ladies, you may be wondering: "I'm already wet from making out alone with my partner!"
Yes, that's a fair point. But adding extra lube makes the experience more enjoyable as it decreases the friction. Also, thighs have no lubricating factors like your vulva. So, if it gets dry down there, lube can be your tag team partner. And c'mon, would you hinder your *meow* from being more slippery and feeling new sensations? Yeah, exactly. As for your partner, their thigh muscles can flex around your genitalia faster and harder with the lubricant.
This tip also works when you're thigh riding skin-to-skin. And if that's your thing, feeling each other's touch, don't miss out on the lube! We highly suggest our water-based ones from us truly *wink wink* if you're a beginner.
4
Explore various roleplay scenarios.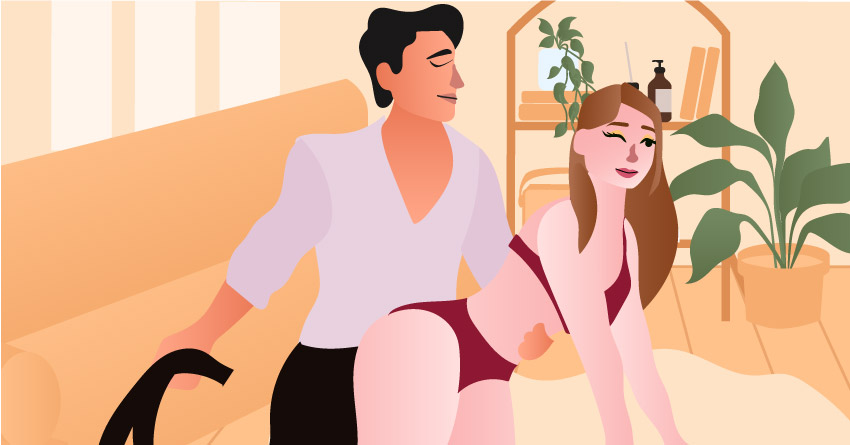 Dressing up and channeling a different character allows room for creativity and experimentation in the bedroom. Thigh riding alone can never be a dull experience, so playing an act is a strong level up. Especially when you can't predict your partner's set character, ensure that everything is safe!
But if not roleplay, sticking to costumes of a specific theme elevates the intensity of your session. It makes you see your partner in another light.
Some ethical ideas for roleplay are the following:
Boss-Secretary trope, wherein the secretary tries to "work" while being seated on their strict boss' lap.

College Student-Young Teacher trope, where the student sits on the teacher's lap while they're being "tutored".

Bad boy/Good girl trope, where the latter wants to learn about sex and the boy teaches her all sorts of fun.
5
Include sex toys.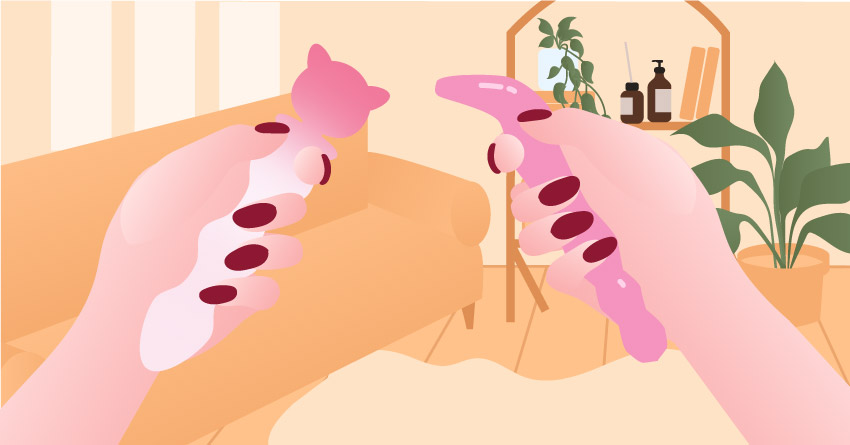 Getting handsy as you move to the groove of your partner's thigh is wild enough, but why not make it build it up? Sex toys never fail to send buzzes of pleasure throughout your veins, bringing your climax much faster as your partner controls them. Some suggestions we can give are vibrators (anal and clitoral) and anal plugs. Use these toys before or during the act for maximum pleasure.
Frequently Asked Questions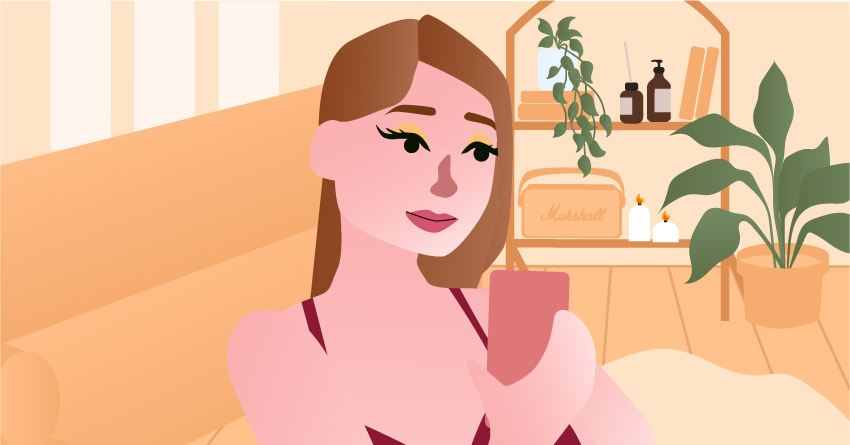 Still curious about thigh riding? We got a few frequently asked questions from other interested riders like you and our responses to them.
1
Do I need to have a thigh fetish to try this?
Nope! You can try this out of interest or curiosity, as long your partner is okay with it.
2
Can this be applied in same-sex relationships?
Yes! You can even take turns per session to get an equal feel of being a receiver or giver.
3
Is thigh riding better than penetrative sex?
It depends. Thigh riding aims the clitoris area quickly, while sex targets the g-spot first before the latter. It's up to you where and how you want to be pleasured at that moment.
4
My partner's thighs are relatively skinny for this act. Should we still try it out?
Yes! Like okay, we get it. Thicc thighs save lives, and make our *meow* happy. But sex is all about working with what you got, including outercourse. The best thing you can do is practice and explore your horizons; see how far you can get with this game without hesitation. Good luck!
5
What's the best sex toy you can use here?
To raise the pleasure levels of your thigh riding session, add a vibrator above your clitoris. Not only will it make you more soaked, but your incoming orgasm will be heart-stopping and mind-blowing with an extra buzzing pal. 
Takeaway
Thigh riding shows how outercourse is impactful enough to get you and your partner off. You'll get to see you and your partner in a different light and learn more about what makes them reach those desired o'! So don't underestimate the power of being sexually satisfied without full interaction of your private parts. Go and get experimental with your sex life at your own pace!