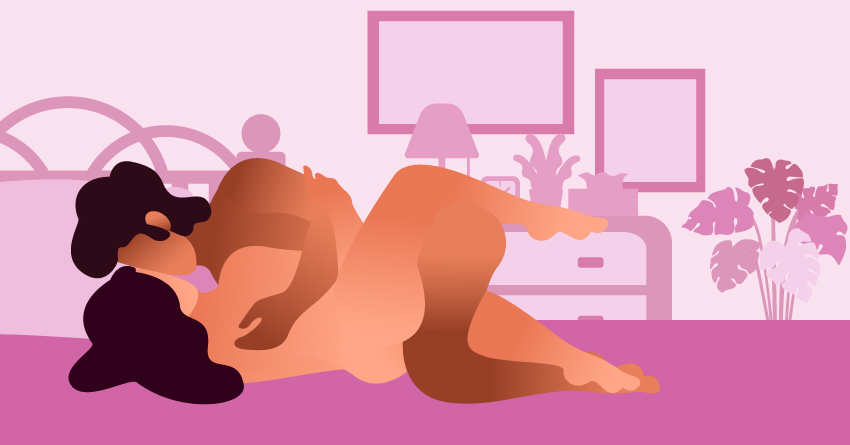 Look, when you're in the bedroom, there'll be times that you want to impress your partner with all the pretzel-like contortions you can do. But sometimes you just don't want to have to warm up your muscles before doing the deed with your bedroom buddy. Sometimes all you want are comfortable sex positions you can sink into and be able to concentrate on the sensations and connection with your lover.
Don't get it twisted, just because they're considered comfortable sex positions doesn't mean that you have to miss out on precious Os. These simple how-tos make sure that your pleasure is a priority without much stress on your physical abilities.
Comfortable Penetrative Sex Positions
Take a break from all those acrobatic positions that make you and your partner look like you're meant to be performing for Cirque du Soleil. While those complicated maneuvers are hot, they also have their time and place. Sometimes all you want is easy sex and a cuddle, and here are comfortable sex positions that offer you intimacy and orgasms.
1
Missionary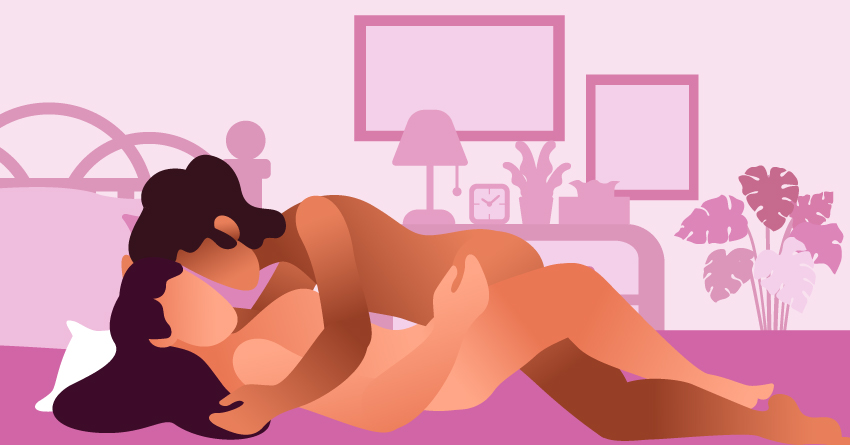 Let's start with the classic. Sure they're basic, but does that mean it's less effective at getting you those orgasms? No. It's a bedroom move that is so reliable that even the most conservative of religious missionaries know that there's a sex position named after their vocation. Lay under your partner, as they position themselves so that your bodies are flush against each other. They enter you from the front which lets them add more friction and pressure to your pelvic region, adding to your pleasure. Add a pillow under your hips for a more optimal experience.
2
Dirty Dangle
It's the missionary but with just a bit of a twist. Lie back at the foot end of the bed and have your partner mount you just like they would in the missionary position. As you both edge towards orgasm, move towards the edge of the bed until your upper torso (head, shoulders, and back) have over the side. With the blood rush, you can experience erotic inversion when you climax without the strain of most other positions. Just make sure to right yourself if you start to feel lightheaded.
3
Spooning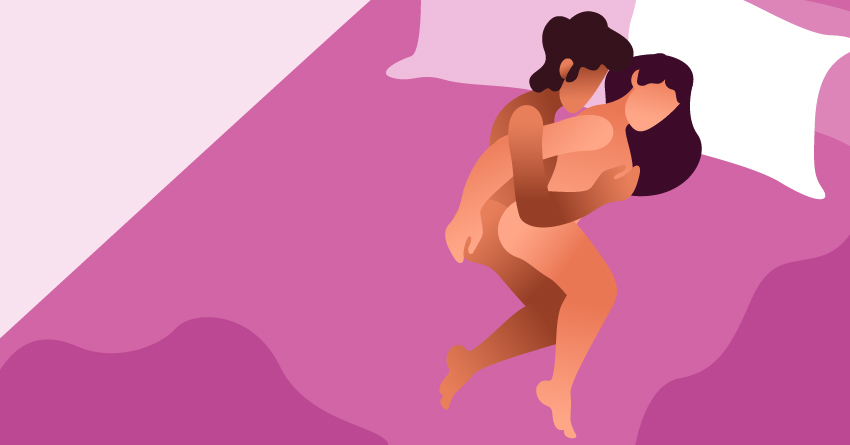 Spooning isn't just for post-coital relaxation. You can spoon and fork at the same time. Lie on your side with your partner directly behind you. Have both of your knees slightly bent as they penetrate you from the back. This position allows for more shallow penetration than normal but keeps your hands free to roam during the act.
4
Woman on Top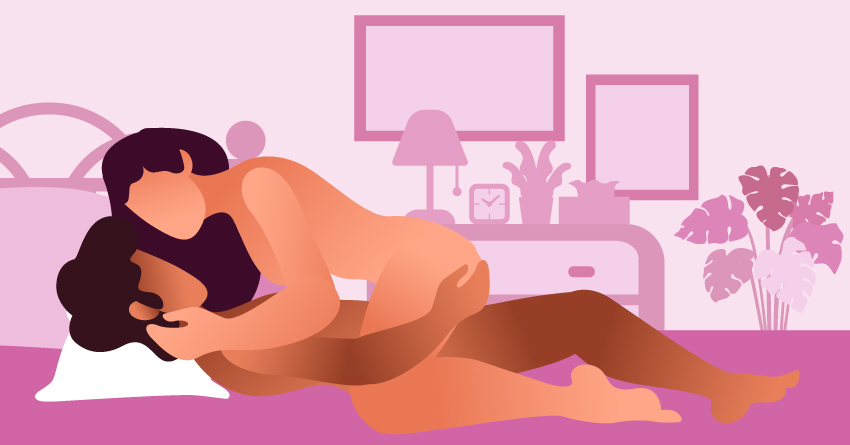 The top position gives you power, control, and confidence. But it also has you doing all the work. Instead of your partner setting the tempo and depth, it's all in your hands now. Have your partner lie down and situate yourself on top of them. Instead of bending your knees, you can keep your legs a bit straighter while leaning your torso forward. While this ensures shallower penetration, it also stimulates the clitoris. Increase your comfort by adding firm pillows under your knees.
5
Reverse Cowgirl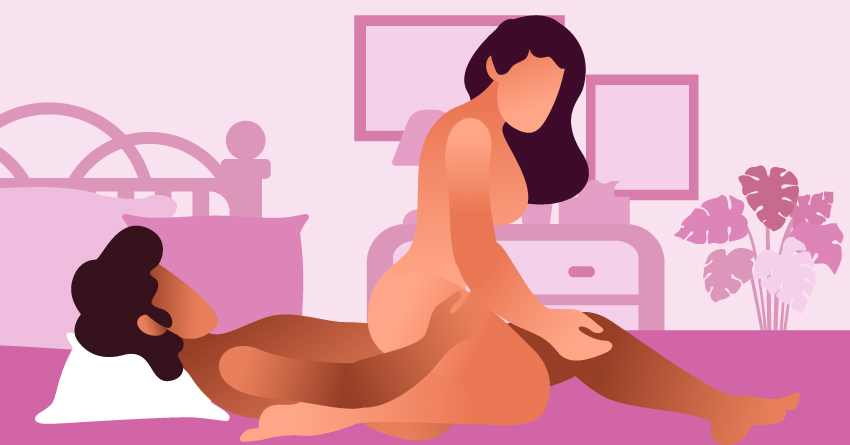 Much like the woman on top position, this puts you in control of the intensity, speed, and power. The tweak to this is that you face away from your partner. A big part of feeling sexy and confident is knowing that you look good, and sometimes you just don't want to be looking down at your partner while bouncing on them. This offers you that comfort. Leaning forward and putting weight on your palms while your knees are only slightly bent with your feet next to your partner's shoulders helps you maximize this position.
6
Sitting Face-to-Face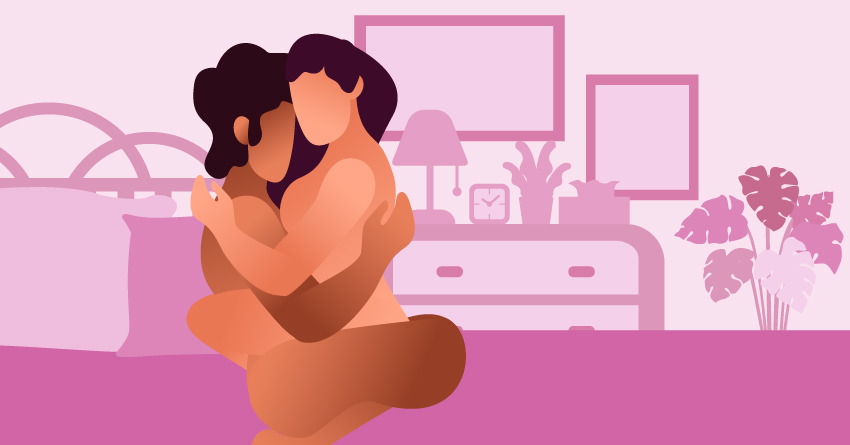 Have your partner seated with their legs extended in front of them, slightly bent at the knees. Sit facing them with your legs straddling their hips. This position also increases the intimacy of the act. Skin-to-skin, eye contact, arms wrapping around each other, what more can you ask for in terms of romance? The angle of entry shifts a bit – which could make it more or less comfortable depending on your situation. It's best to take it slow and observe your comfort levels. Alter your position as necessary.
7
Spider Web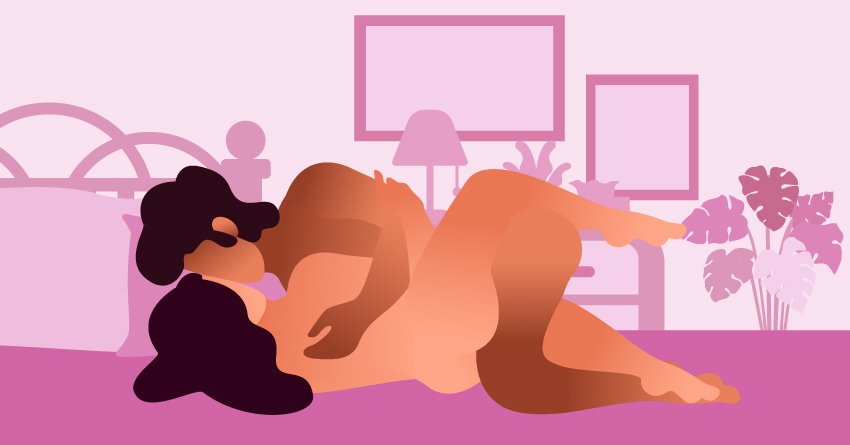 Get entangled in this easy, intimate position. Lie on your sides facing each other as you scissor your legs through your partner's so you can get extremely close to each other. This position allows for deeper penetration and more grinding, circular motions instead of the typical thrusting. Rake your nails along their back, it'll surprise them and increase their urgency.
8
Bed Spread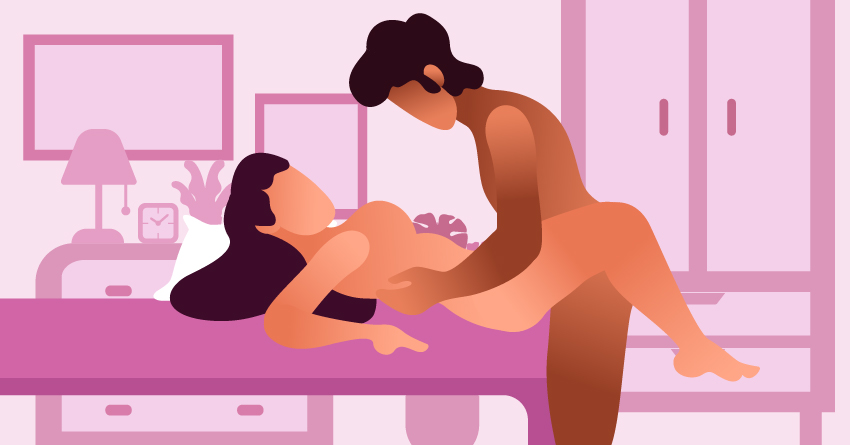 This position allows the receiving partner to do little to no work while maintaining a relaxed position. Lay face down with your legs dangling off the edge of the bed. Your partner aligns themselves with your entrance, lifting your legs so that it is parallel with your body. This gives your partner all the control allowing you to lose yourself in mindless pleasure.
9
Doggie Style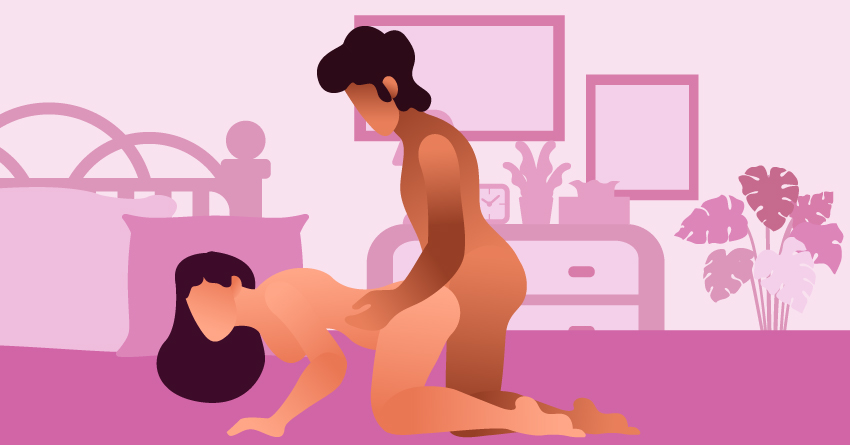 Another oldie but goodie. This position will have you ahh-ing on all fours. This position is great if any of your discomforts during sexual activity is caused by back pain. Doggie style is a comfortable sex position that keeps pressure off your spine. And while you could hand over control to your partner, with simple tweaks like an arched back, or matching the tempo of their thrusts, you could just as easily take control of the situation.
10
Electric Slide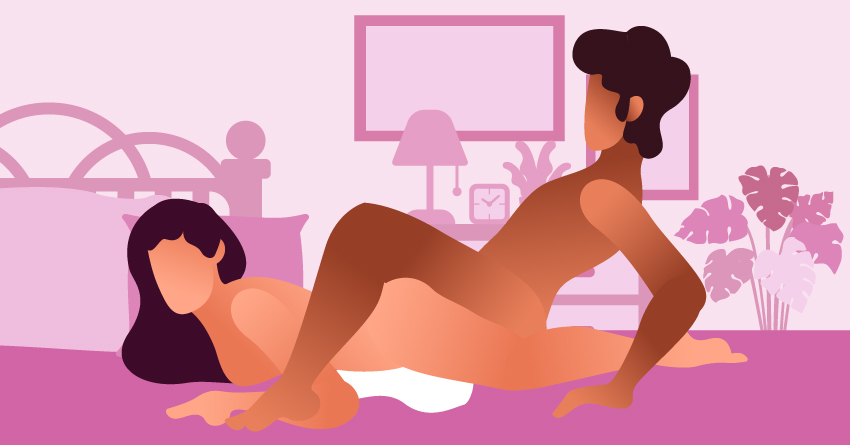 Get comfortable lying on your stomach with your legs stretched out and slightly apart. Your partner sits behind your butt with their legs positioned beside your torso. They lean back to rest on their forearms, away from your body, so he can enter you. As they thrust into you, the simple adjustment of pulling your legs together can increase the sensation by tightening the fit. You can lay completely flat, but it might be more comfortable to rest on your elbows with your arms at your side or in front of you for more leverage.
11
Bootyful View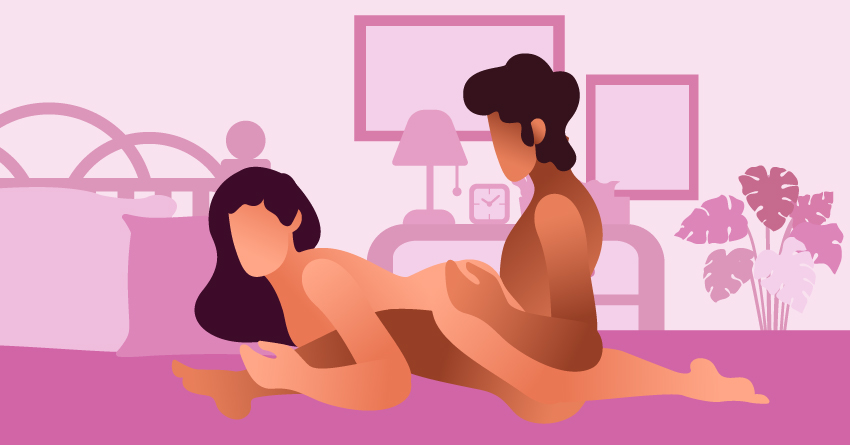 When you're bent over, being in control can be kind of tricky, but you can have that in this comfortable sex position. With your partner sitting up on the bed with their legs fully extended towards the foot of the bed, straddle them with your back towards them and seat yourself so they can penetrate you – much like in reverse cowgirl. Now extend your legs behind them while you relax your torso onto the bed between his feet. Use his feet for leverage as you slide up and down.
12
The Rabbit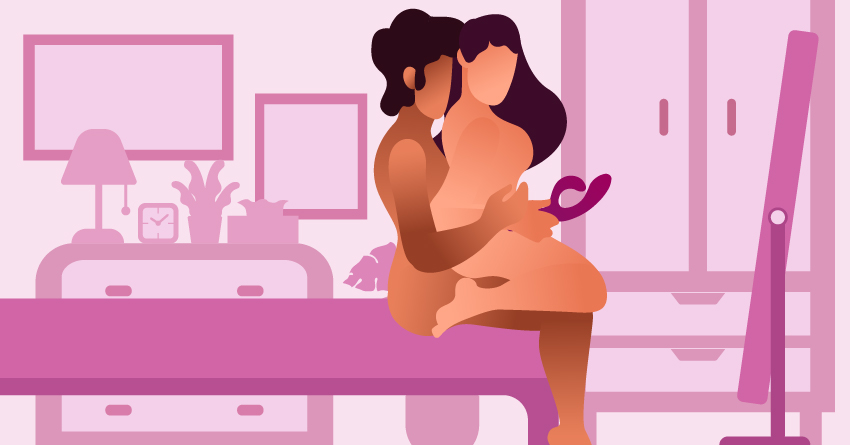 If you and your partner are comfortable with introducing sex toys to couple play, good for you! It definitely works to your advantage when you want a comfortable sex position, but it just isn't hitting the right spots for you. Use your favorite vibrator, or rather, have them use it on you. While your partner sits back on their knees, mimic their position but with your legs apart so you can straddle their knees. They can then use the vibrator on you as they please. For added spice, position yourselves in front of the mirror, so you can get off on both the visual and physical sensation of this position.
Comfortable Oral Sex Positions
Sex isn't all about penetration, what it is all about is pleasure. Oral sex can be fun and simple. Here are a few easy, breezy positions so you and your partner have energy for more than just that one round.
1
Face Sitting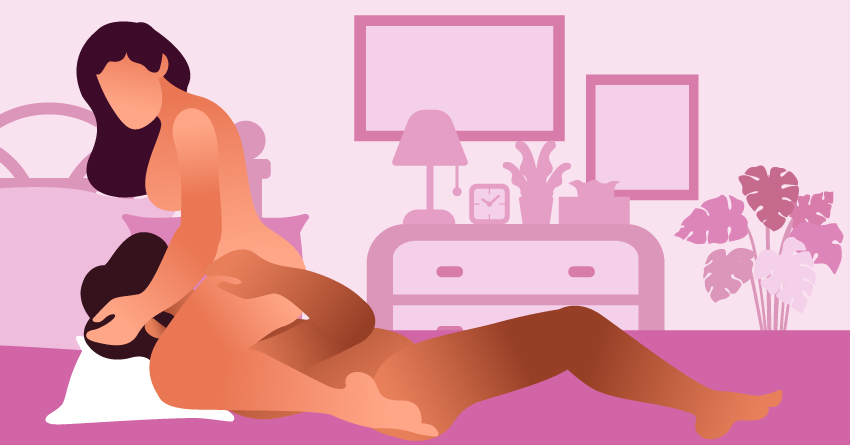 The name of this move is pretty straightforward. All you have to do is make your partner lie on their back while you kneel with your knees beside their ears so you position your sexy bits over their face. You can face away or towards the headboard according to your preference. This is an easy way to give both your and your partner's penis a bit of a rest while still getting your well-deserved orgasms.
2
Modified Face Sitting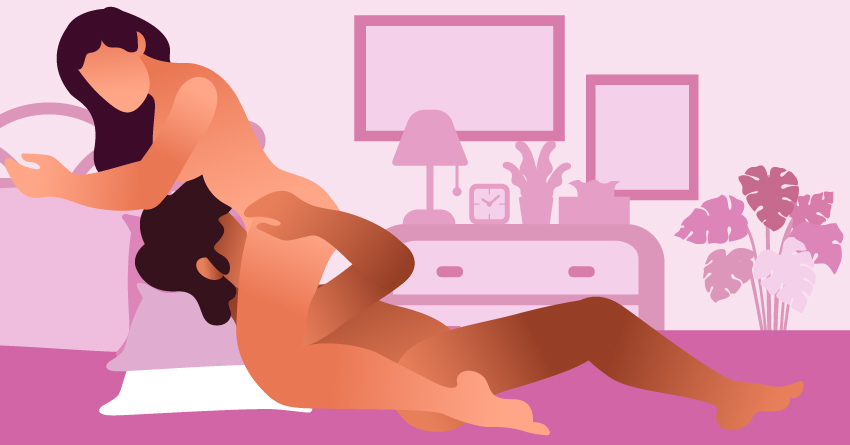 Face sitting is comfortable, except that there can be a niggling fear in the back of your mind that you'll suffocate your partner… you won't, but you can't get the thought out of your head anyway. By having your partner lie on their back with their upper body propped up at an angle using a couple of pillows, you can mount their face more comfortably. Hold on to the bed frame or wall for balance. This also requires less squatting from the receiver.
3
Sitting Pretty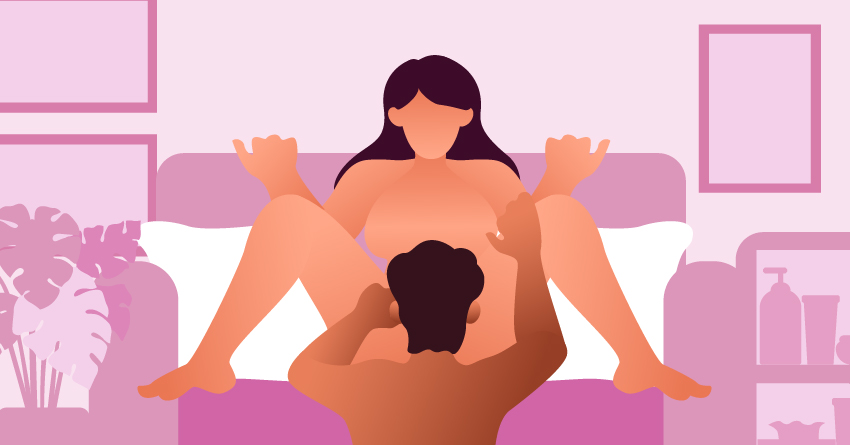 For this move, all you have to do is sit. Perch yourself at the edge of a comfy chair or the edge of your bed. Your partner arranges themselves in front of you so that they could comfortably perform oral on you. They can sit on a pillow, sit back on their knees, or kneel depending on their comfortable position. They can use your hips as an anchor as you maintain full support of your body. This can also be a relaxed position for your partner as they spread their weight across their legs instead of just their knees.
4
Horizontal Oral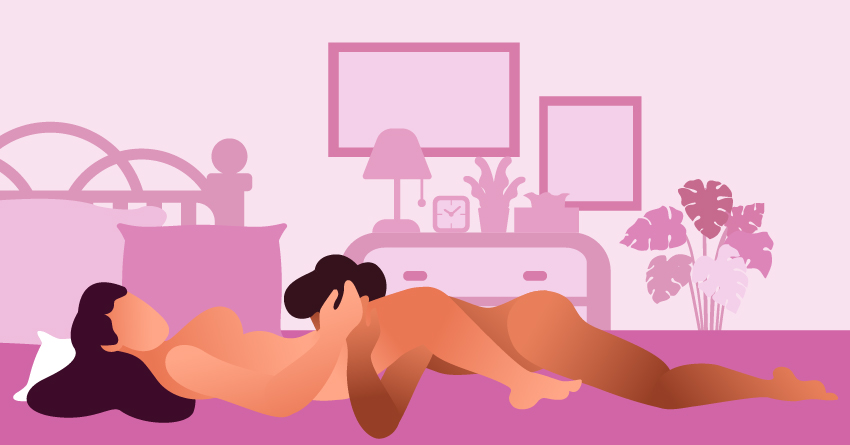 You can't go wrong with this one. Relax on the bed laying on your back while your partner lies on their stomach with their head on your pelvis. Your partner can wrap their arms around your upper thighs for more leverage. Their hands are free to roam and stimulate other erogenous zones, too. Both of your bodies are supported by the bed making this an extremely comfortable position – and an easy position to swap places on so that you each have the opportunity to be the giver and receiver.
5
Tummy Time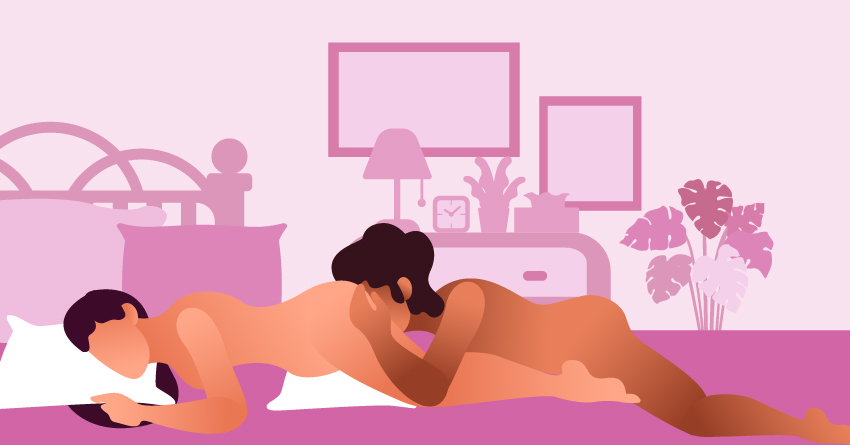 If you're looking to enjoy anilingus, this position is a great way to enjoy it without straining yourself. Both of you lie on your stomachs with one of your heads between the other's pelvis. This is great as it is for partners that have no vulva and clitoris, but if at least one of you do, sliding a pillow under the receiving partner's pelvis elevates the angle allowing the giver an easier reach.
Comfortable Solo Sex Positions
Sometimes, you just want to curl up into a ball but you want fantastic orgasms at the same time. Here are the solo positions for exactly those moments.
1
Belly Down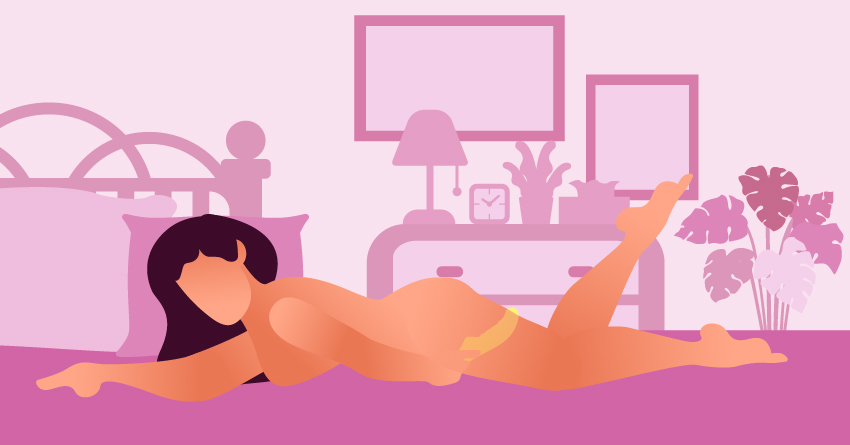 Lie on your stomach with your hands or toy in between your legs. Grind your legs together as you hump your stimulant of choice so that your clitoris and pubic mound receive pressure and pleasure.
2
Bathtub Fun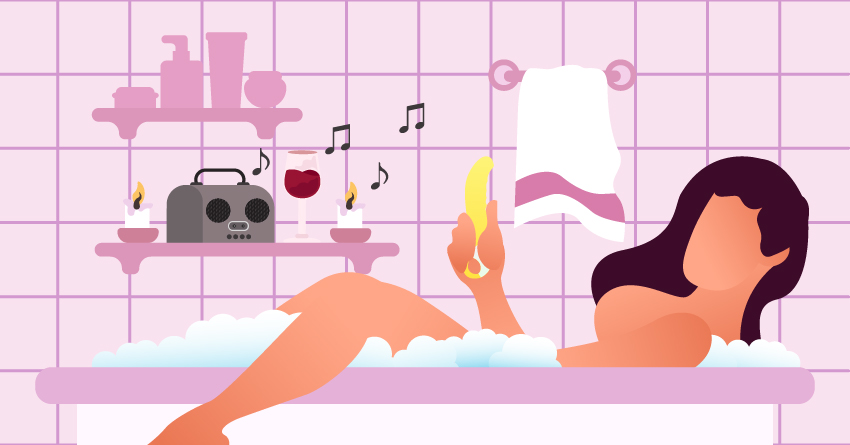 If you're lucky enough to have a bathtub to relax it, why not get some orgasms while you're at it. What could be more comfortable than sexual pleasure and a nice bubble bath? Set some candles and music to set the mood. Submerge your body in the relaxing water while you have your legs dangling out of the tub. Rub yourself up top before focusing on the treasure below the water's surface. You get dirty and clean at the same time.
3
Couch Grind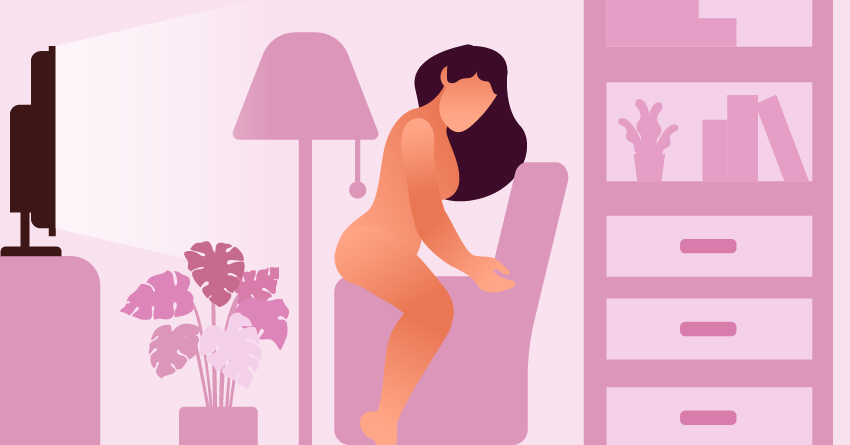 Ride your way to pleasure on the arm of a stuffed chair, couch, or other surface edges with a thick towel or blanket folded over it. If you start with a small movement of your hips, you can slowly build momentum and make your climaxes even hotter.
Frequently Asked Questions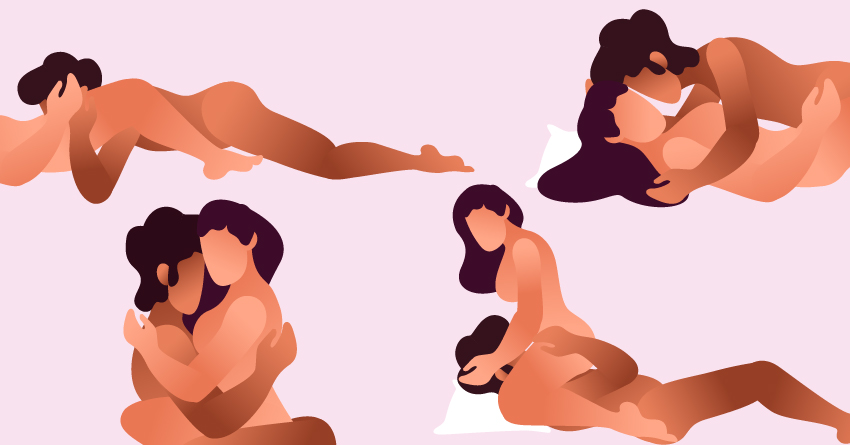 Comfort and sex aren't words that are associated with each other. Exciting, extreme, wild, sexy, and new seem to be where people think pleasure is at. There's no shame in wanting your sex life to be comfortable and pleasurable. Here are a few questions you may have about exploring more comfortable positions in the bedroom.
1
Will my partner think I'm not as skilled if I don't go all out during sex?
We don't know how your partner thinks, but they shouldn't. A big part of sexual pleasure is comfort and confidence. Easy moves don't mean you're less skilled at sex, in fact, the simplicity of comfortable sex positions shows that you know what you like and how you like it.
2
There's still a level of discomfort with these positions, what can I do?
If you haven't talked to your partner about the discomfort you experience during sex, it's time you should. Figure out if your discomfort is due to mental barriers or physical pain. There may also be a chance that you should talk to a doctor about your sexual experiences, because your discomfort may be due to an existing medical condition you were not aware of.
3
I don't want to do uncomfortable sex positions anymore, is that okay?
While more complicated sex positions are enjoyable every now and then, not wanting to put yourself through that discomfort is totally okay! Talk to your partner about your feelings so that you're on the same page. But don't let a bit of discomfort stop you from trying out new and exciting positions. You don't want to miss out on pleasure just because of a little pain.
4

Are these comfortable sex positions for people that are inexperienced at sex, too?

There will be a level of discomfort when having sex if it's your first time, or if you're with someone new. But from a physical exertion standpoint, these positions are comfortable for almost everyone! Of course, there are a few exceptions, like those with medical conditions. A little tweaking may be necessary since everyone's body is different, but yes. Comfort and pleasure are the priority with the positions we've listed above.
5

I'm in a same-sex relationship, will these positions still work for me?

With a little bit of adjustment so both of you can enjoy the position, yes they can! Add a little pillow to lift the hips, add sex toys and strap-ons if necessary so that you can still do penetrative positions. Instead of positioning to stimulate the vagina and clitoris, adjust positions for anal stimulation. It may take a bit of creativity but sex positions are pretty equal opportunity if you really want them to be.
Takeaway
The definition of 'comfort' in sexual situations is different for everyone. Some people might be comfortable in any contortionist position because they're extra flexible, but find that having sex with the lights on makes them uncomfortable. While others will find seeing their partner to be the most natural thing, but then discover arching their back is next to impossible. Figure out what positions and situations are comfortable for you and your partner. We've given you a few ideas that can start your acquaintance with comfortable sex positions but don't let us limit your imagination.