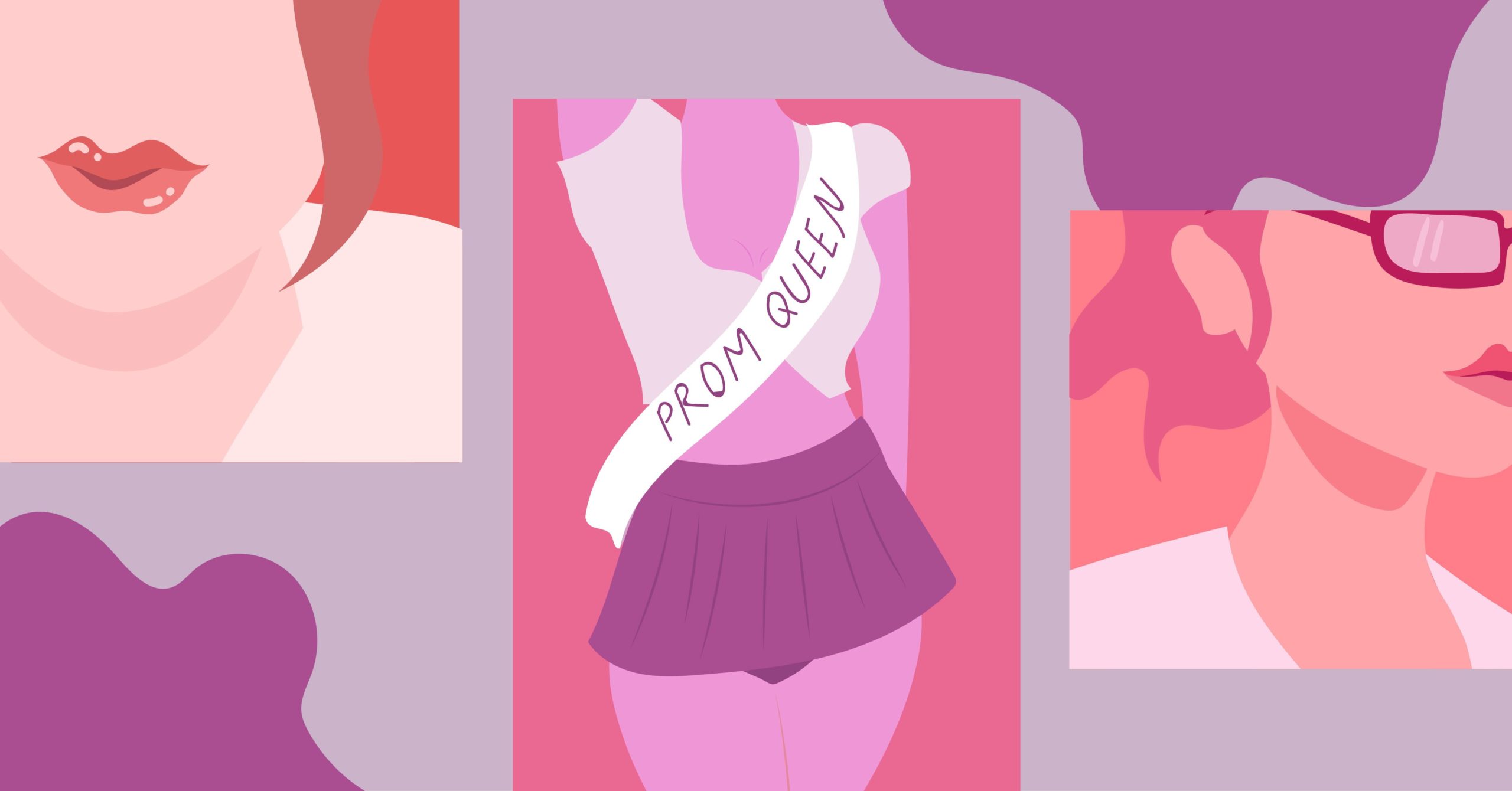 We just released our collection of student-teacher costumes and let us now get you into the mood of trying this new stuff out. Every guy had a time when he had a crush on his professor in high school or college, and yeah, that includes your boyfriend. He was practically dreaming about his teacher only to wake up the next morning with his underwear soaked in warm liquid. He attends her class all excited and shit when he actually hated going to school, except for that specific class, of course. And when he was in the room with her, he pretended to pay attention to whatever boring lecture she had to give, but in reality, he was too busy undressing her in his mind.
If he wasn't preoccupied with staring at his teacher's cleavage, then he's probably ogling a classmate of his. She's also been the girl of his dreams from time to time. He can't seem to keep his eyes away from the way her pre-pubescent body is slowly starting to show its curves. The way the buttons on her top sit on her nicely shaped boobs, the creamy skin of her legs that's slightly exposed whenever she crosses her legs—these sights are all irresistible to him. She's the first woman who flirted with him in his fantasies.
Don't believe us? Ask your boyfriend right now.
If he's being honest, he's going to tell you all about her. And if he denies it, then he's lying and maybe that's for the best because that memory probably has a lot of awkward moments in it for him.
Now, if you're feeling like a good girlfriend and want to make your boyfriend's fantasies come to life, you can always put on a sexy student-teacher costume. These outfit have so much variations that you can totally go from shy school uniform costume or professional yet sexy teacher costume to scandalous student costume or an HR barred sexy professor costume. The choice is totally up to you. Your boyfriend is one lucky guy, by the way. Just saying.
But aside from having the right outfit to transport your boyfriend back to time and make him feel like he's a school boy again, you're going to need to plan some steamy bedroom scenarios to really pull off this act. Remember, the costume sets the mood and the setting, but it's your role-play skills that really bring the whole thing come to life.
When it comes to anything kinky, we're always happy to help by giving you naughty ideas. It's our pleasure to list out some bedroom scenarios you can do with a teacher costume for girls and school uniform costumes. Better take down notes because what we're about to drop are some really erotic shit that's going to wash away all your boyfriend's frustrations when he was but a young boy in school lusting after his teacher and classmate.
1

Bedroom scene 1: I need an extra credit to pass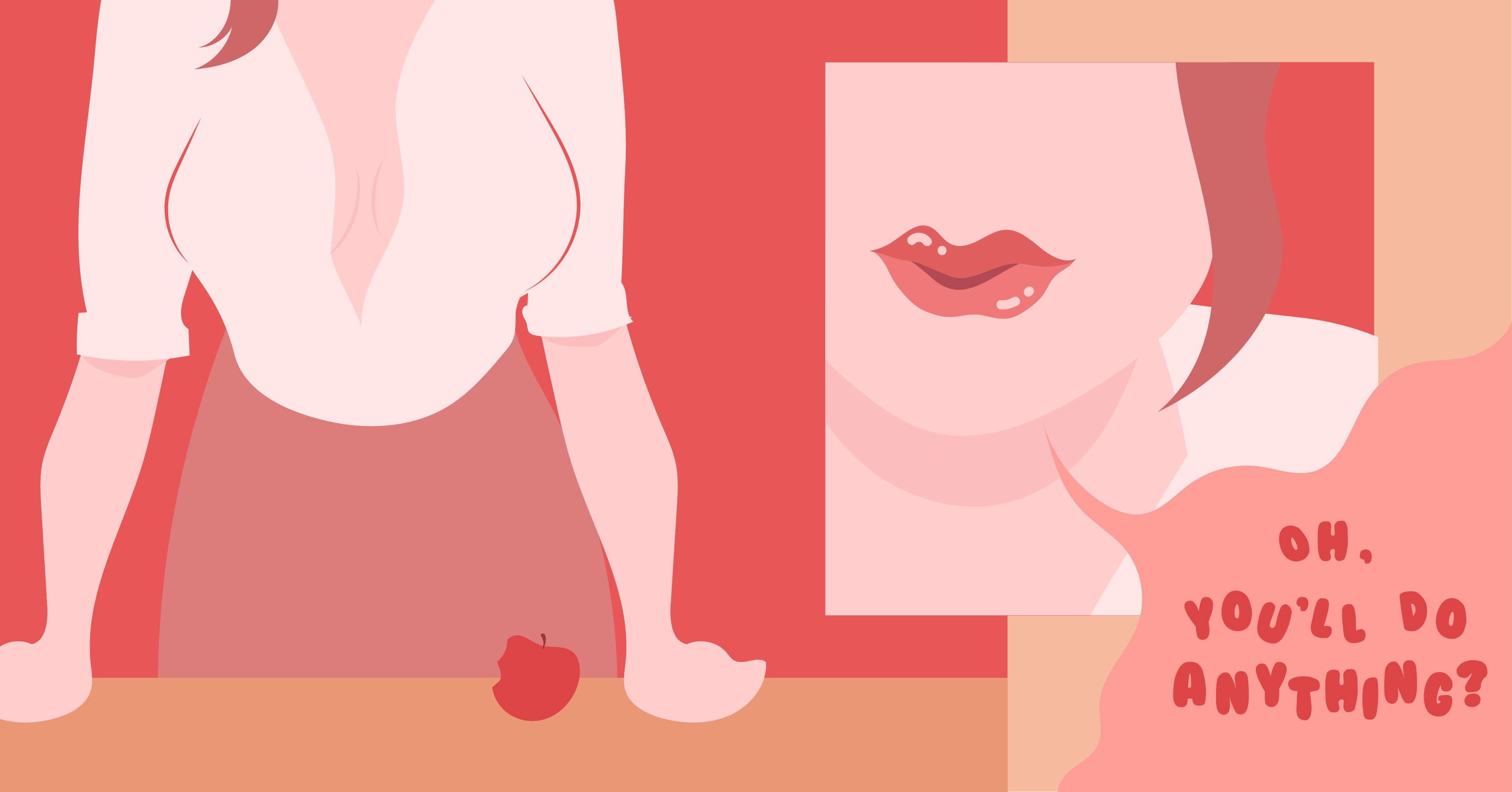 Let's start with my favorite. It's that classic "I-will-do-anything-for-a-passing-grade" bedroom scenario. By the way, this goes without saying, but don't just spring this out on your boyfriend. You need to get his consent before you get all wild in bed. No matter how hot this may be, it's always polite to ask nicely, whether he's up to some role-playing or not.
Okay, now that we got that out, let's assume you've already run through the whole thing with your man and he gave you the thumbs up (as expected).
Now, picture this. You're wearing the school girl uniform costume—the plaid skirt and buttoned top. What you need to do next is maybe provide some accessories to really get the effect you want for this RP. I strongly suggest you get a ruler for this one, or anything as long as it's a long stick and can be used for some soft or rough spanking.
How to do the scene?
In this scene, you need to act all strict and be a demanding professor. Your man has been a naughty student in class—maxed out his days of absences, doesn't submit homeworks, and gets a failing grade in his tests. He's been very naughty indeed. But it's almost the end of semester, and now he's doing anything to pass the subject because he doesn't want to get kicked out of the basketball team(it's roleplay, he can be a jock even if the reality is that he was an anime kid in high school).
So he comes to you, remorseful and pleading his way to get that extra credit he need to pass your subject. I know what you're thinking. How dare he do that now when he's been nothing but a slack off in your class? This is the time when you let your inner Dominant out. You can say stuff like, "Really? You'll do anything?" Make sure you emphasize "anything". You can play nice and give him that extra credit, but that's only after he's earned it. You're going to make him work so fucking hard for it, and if he slacks off again, he's going to meet the end of that stick you're holding.
2

Bedroom Scene 2: Prom Queen gets dirty with the unpopular kid in class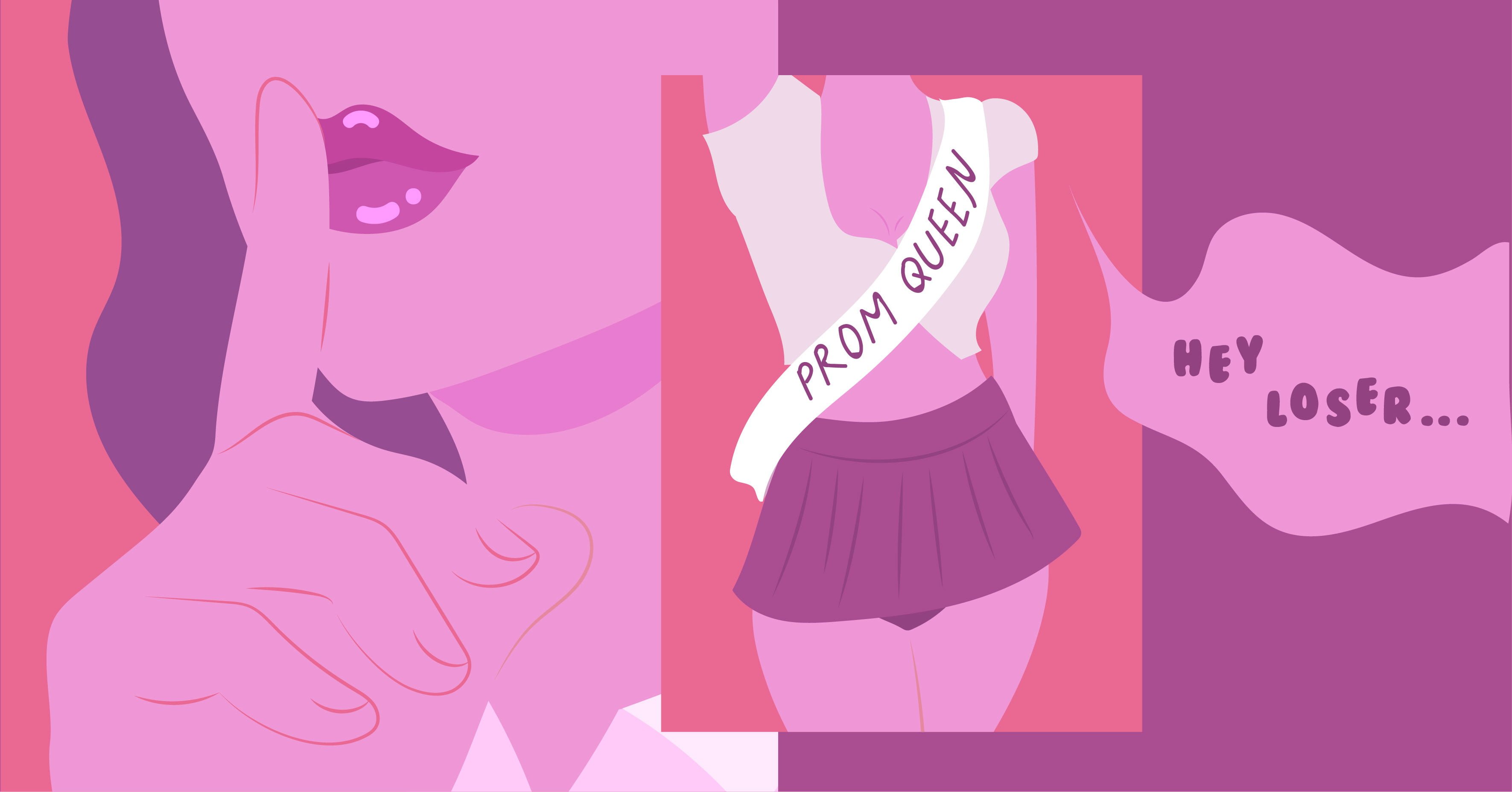 Yup, we're really doing this with your student-teacher costume. It's a Cinderella story (sort of) but this one is the male version. How many of you we're actually popular in school? Not so many, I bet. The higher echelon in high school is tight and not very inclusive. That's school for you. It's totally understandable why your man has hang-ups on his student days. But the good news is, you can now help him make new fond memories with this kinky scene that you're about to do. He was one of the unpopular kids in school? No problem. He's going to roleplay as himself but his younger version.
You're going to be wearing what the popular girls in campus used to wear—maybe a skirt that's a bit on the shorter side but not too short that you end up in the principal's office. You're the girl that got voted Prom Queen in your high school prom. You normally don't associate yourself with the unpopular kids in your year but from time to time, you want to roll in the mud.
How to do the scene?
In this make-believe scene, you just found out your boyfriend, who's the captain of the football team by the way, cheated on you with some skank from another school. So you're out for some cheap revenge. What better way to do it than to sleep with the unpopular kid? When it comes to the attitude you're going to be carrying in this bedroom scenario, you need to have a sort of angry and aggressive vibe going.
Usually, being Miss Prom Queen, you got your shit together, playing it cool and basking in your popularity. But today, you're not so perfect and you're going to be doing the dirty with the unpopular kid, and to your surprise, you actually liked rubbing uglies with him. Who knows? Maybe you'll give it another go.
3

Bedroom Scene 3: Shy English teacher meets bad boy in class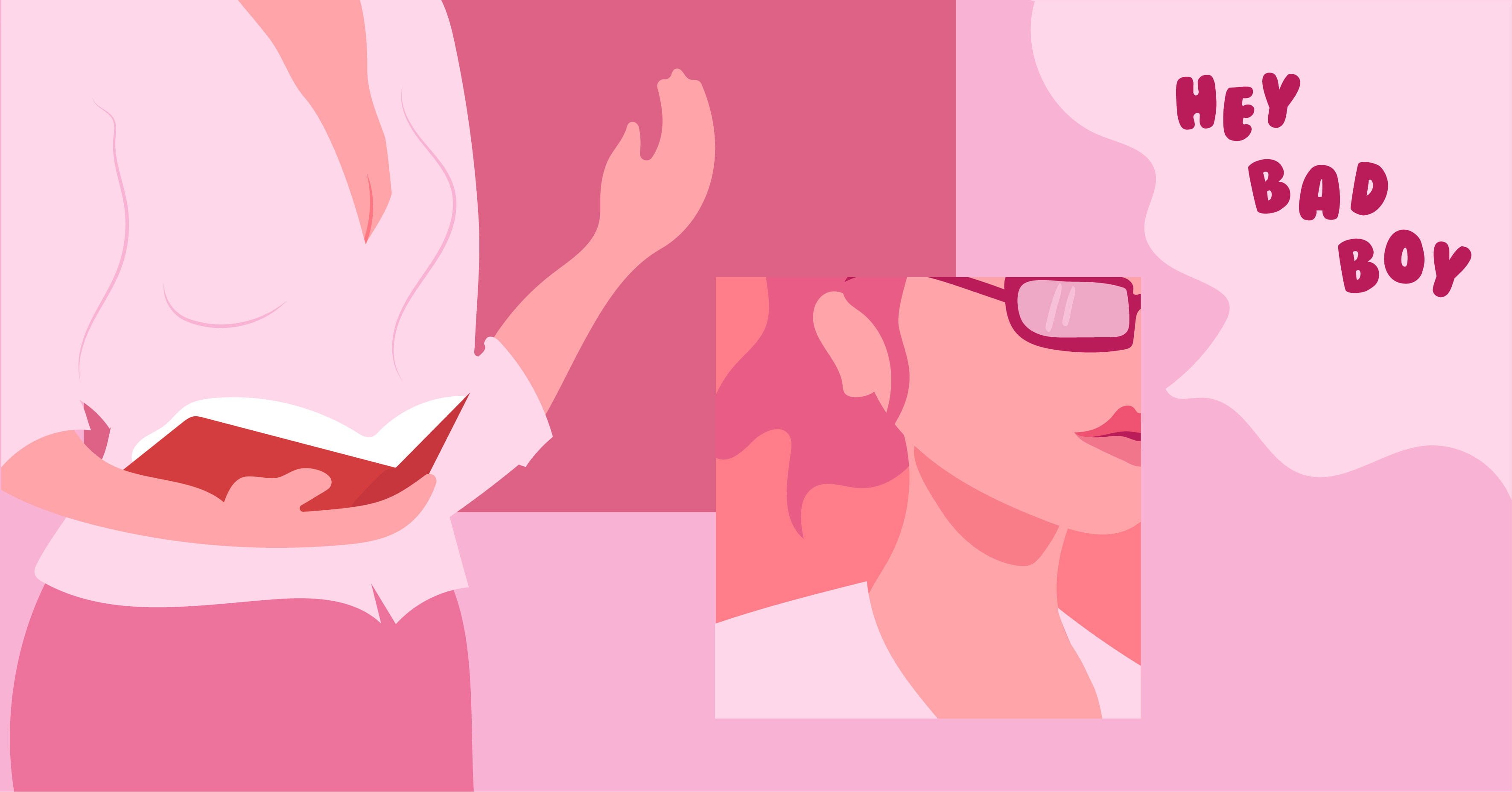 Another one of my beloved bedroom scenes. The English teachers are among the top favorites when it come to school sexual fantasies. It's probably all Shakespeare's fault. He created sonnets that stirs even the hardened of souls. But let's get back to the topic at hand. You'll enjoy wearing your student-teacher costume in this scene.
How to do the scene?
In this scene, you're the nerdy English teacher who wears glasses and usually has her nose stuck in a book. You wear a professional looking teacher uniform that includes a pencil-skirt and a top that's a bit loose. Your curves are hidden. The magic is covered in your librarian looking outfit but that's what makes it even more fun.
Your man is going to roleplay as the bad boy in class who doesn't follow rules and has taken an interest in his nerdy English teacher. He comes up to you, and I mean really presses up to you, all suave and full of swag. You start to stutter because you're not used being this close to a man. He finds your stuttering a turn on. It's clear to him that he affects you in odd ways.
You tell him not to invade your personal space, he doesn't listen. He never ever does. That's how he's earned the nickname "bad boy." He touches you in inappropriate places. You tell him he's not supposed to do that because he's a student and you're a teacher and you can get caught and you can end up getting fired. He keeps going and you stop telling him to stop, because it feels good, and it's nothing like the romance books you've ever read. Things escalate and you're in his bed, and he's giving you pleasure and you're giving it back to him.
Sometimes you remember what you're doing is wrong, but you keep going anyway because it just feels so damn right.
The Takeaway
Student-teacher costume spell out endless fun. They're not just good for your Halloween parties, they also make good bedroom outfits. All of these three bedroom scenes I listed here are my personal top picks. They're definitely worth trying out. But you're always welcome to come up with something new and orginal. Your imagination is the only limit to what you can do with them.