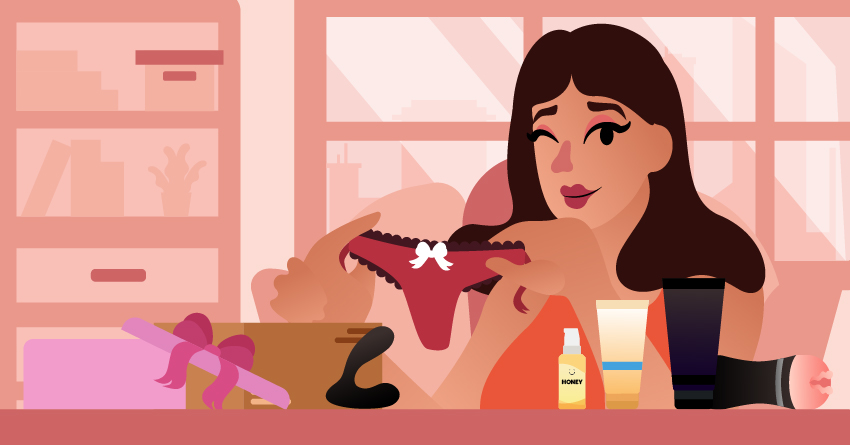 Are you looking for a birthday, Christmas, valentine's day, or a boyfriend's day gift for your boyfie? Don't worry, as we're here to help you out! For today's featured guide, we will list down the best sexy and romantic gifts for your boyfriend that he'll surely love.
These gift ideas will be divided into three sections; for regular couples, long-distance couples, and those looking for material gifts. In that way, you'll be able to find the right gift that fits your partner's desires and your current situation. Let's get started!
If Your Boyfriend Is Living Nearby…
Is your partner living nearby or living with you? When it comes to sexy and romantic gifts, we recommend doing something that'll spark their erotic senses, such as a sensual massage or trying out their kink. Go ahead and create fun and naughty memories together!
1

Cook him his favorite meal.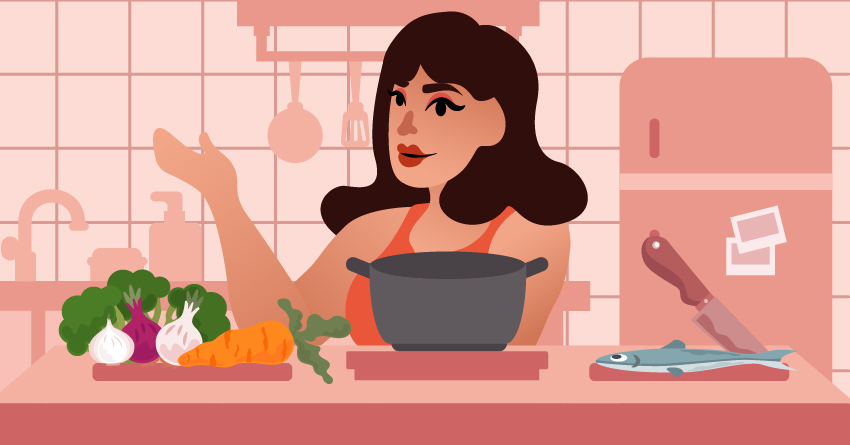 Sometimes, all your boyfriend needs is a hearty meal. For our first gift idea, whip out your cooking skills and prepare your boyfriend's favorite meals. You can also amp it up by turning your dining room into a romantic candle-lit dinner area. Your partner will surely appreciate the effort!
2

Give him a sensual massage.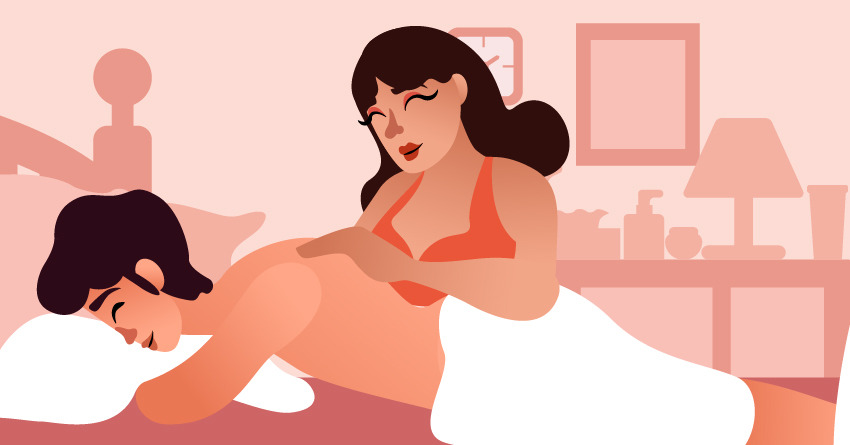 Is your partner a busy bee type? Always working and hustling in different ventures? Well, this is the perfect gift that you can give to him. Ask him to take a few hours off and give him the hottest massage of his life. If both of you are up for it, you can also end the massage with steamy sex.
If you're planning to go for this gift idea, make sure to prepare a few bottles of massage oil and some massage candles. We also recommend prepping some candles around the massage area, and applying rose petals around the bed to amp up the romantic vibes.
3

Give him the BDSM sexperience!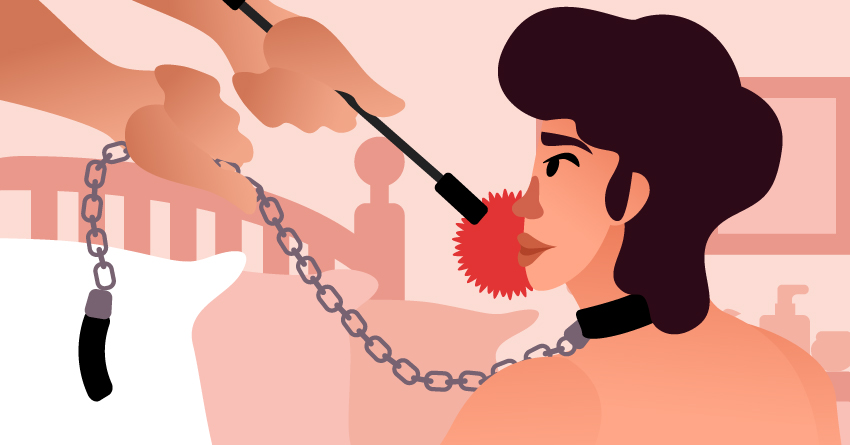 Is your partner the submissive type? Is he interested in getting spanked, whipped, and gagged? If he's never tried it before or is curious to engage in such acts, then maybe you can give him that kinky experience as a gift!
Unleash the dominant vixen in you as you tie him up and spank his peaches with whips and paddles. You can also try teasing him with temperature play; just pour a melted wax (from massage candle and BDSM wax candles only) and watch him twitch in pure pleasure.
However, before you engage in bondage and impact plays, you'll need to thoroughly discuss the activities beforehand. Make sure to establish a safeword, the word that stops the activity altogether, in case of an emergency. You should also get each other's consent; don't pressure yourself to do this if you're not up for it. There are other naughty gifts for boyfriend suggestions on this list, sis. Pick an activity or item that you'll get to bond and have fun with.
4

Fulfill his fantasy through sexy costumes.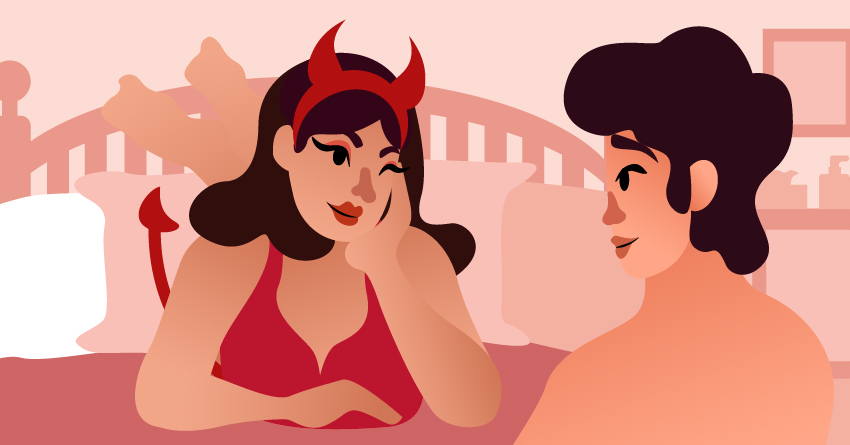 If you both haven't tried roleplaying yet, we highly recommend giving him that experience as a gift! You can try asking him about his fantasies beforehand, then look for a sexy costume that fits that sensual scenario. Your boyfriend will surely be beaming in joy as you both engage in his sexual fantasies.
Same with BDSM, make sure to ask for consent before shopping for sexy costumes. A simple "which one is better? message while showing the sexy outfits will suffice. If he's up for it, he'll definitely message positively. If he's not into it as much, then no need to pressure him with this activity. This also applies on your end; if you're not comfortable acting up as a sexy secretary, wild leopard, or kinky witch, then no need to pressure yourself into roleplaying.
5

Put a (cock) ring on it!
Another great gift for your partner is a cock ring! Aside from making his erections firmer and longer-lasting, most penis rings come with a vibrating feature that'll surely send pleasurable sensations to his shaft and balls. Scroll down on our third section to see our cock ring recommendations.
6

If it's his thing, go for pegging!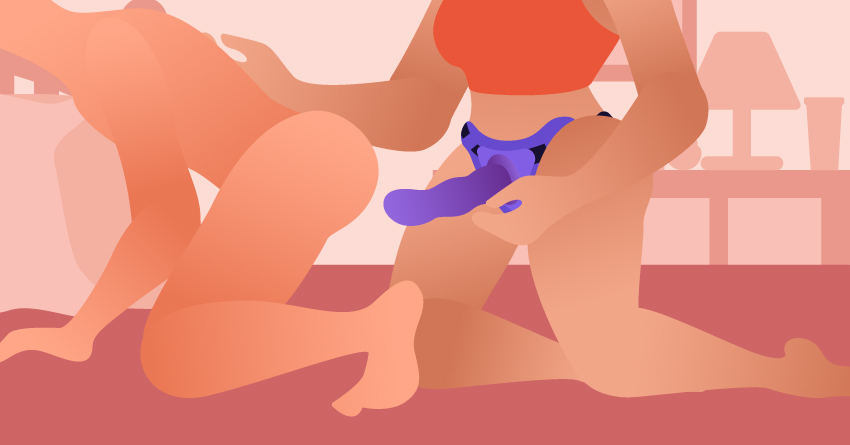 Pegging is a sexual act in which a woman penetrates her boyfriend's anus with a strap-on dildo. What makes this super beneficial for your boyfriend is that the male g-spot, the prostate, is located inside the anus and can only be stimulated through anal fingering and penetration.
If you're partner is into anal play and is interested in pegging, grab your strap-on and give him the hottest night of his life! Don't forget to have a bottle of lube and always be gentle when penetrating your boyfie.
7

Give him a night of anal fun.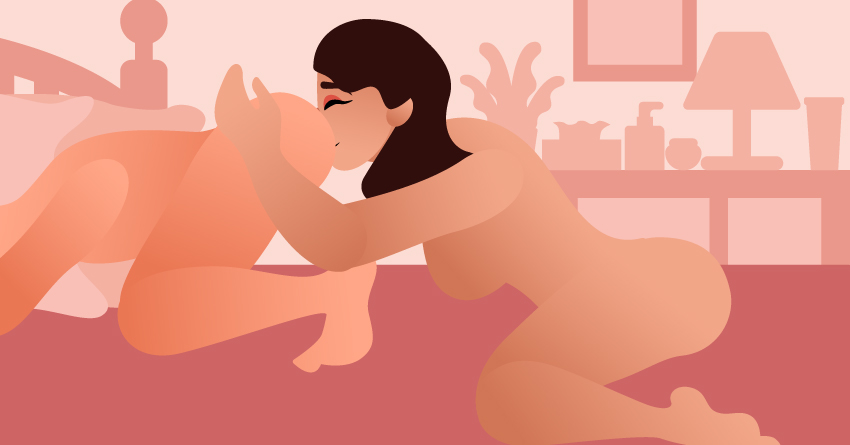 Suppose your partner is not interested in getting pegged but still likes anal play. In that case, you might want to consider engaging in other anal activities such as rimming (licking his butthole) and anal fingering. You can also give him different anal toys to play with, such as butt plugs, anal beads, anal probes, prostate massagers, and other anal toys.
8

Spoil him with a striptease.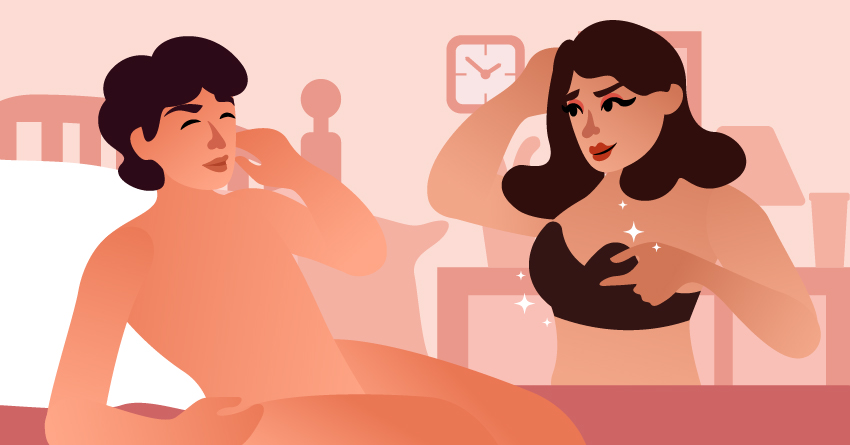 Looking for sultry yet fun gifts for your boyfriend? Here's one you should check out. Unleash your Beyonce moves and give a "Dance for You" performance for your man! We highly recommend doing this while wearing lingerie, a sexy costume, or anything that makes you feel sexy and comfortable. Your partner will surely get sooo turned on as you slowly take off every bit of your garment.
However, things might get a lil awkward, especially if you're used to performing, so don't take it too seriously and just have fun with it.
9

Level up his Os with a prostate massager.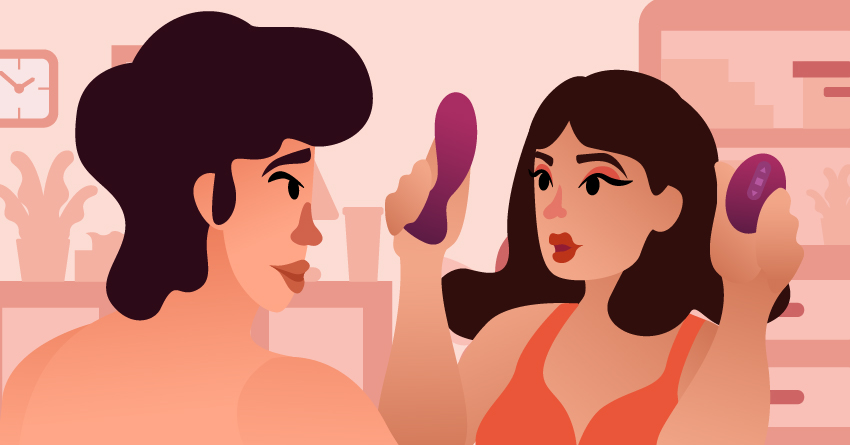 If your partner is interested in prostate play but isn't keen on pegging or anal penetration, then we recommend getting him a prostate massager!
It's a male sex toy designed with a segmented and curved shaft to accommodate the male anatomy. It's inserted in the anus and provides targeted vibrations to the prostate gland, also known as the male g-spot, as it's rich in nerve endings. If you're both up for it, you can have him wear a prostate massager during sex. It'll definitely make his Os much stronger, as he's experiencing both penile and anal stimulation.
10

Have a food play sesh with his favorite sweets.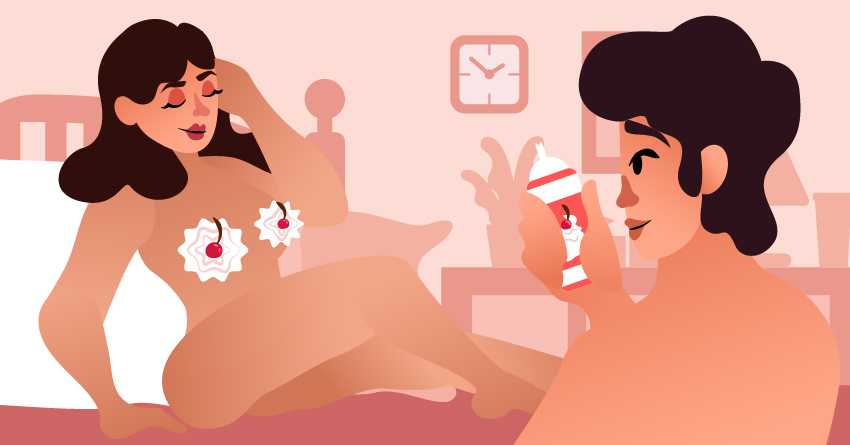 Another great gifts-for-boyfriend idea is a food play session! With this erotic activity, you'll either put some sweets and fruits all over your body and have your boyfriend eat them. You can also ask your partner to lie down and sensually feed them with grapes, chocolates, and other luscious snacks.
However, instead of using the typical foods in food play, you can customize the experience by getting his favorite sweets. He loves chocolates? Vanilla ice cream? Honey? Make his favorite sweets the center of attention. The mix of trying out his favorite sweets and engaging in sexual activity with his girlfriend will surely spark up his sensual senses.
If Your Boyfriend is Far Away…
Are you in a long-distance relationship? No worries, as you can still express your love through these naughty and virtual gifts for your boyfriend. These items will definitely make him blush!
11

Give him a sexy care package!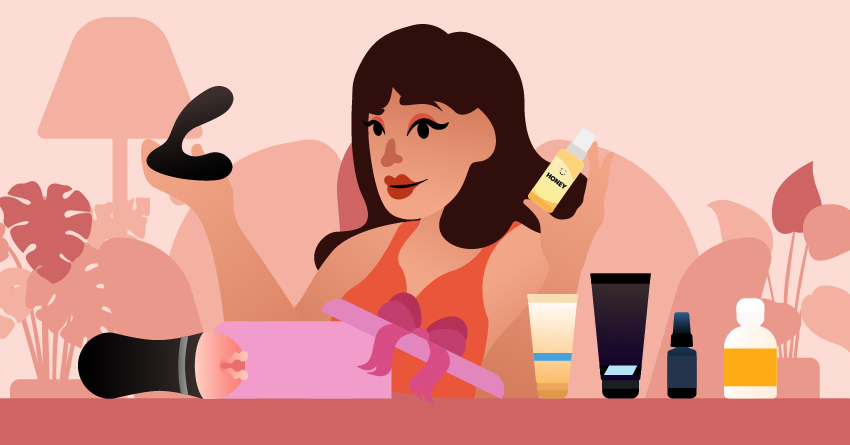 Treat your boyfie to a box of sensual goodies! It's up to you what to put in this gift box. You can give a bottle of masturbation cream, fleshlights, or masturbators. But if you're not ready to send him some pleasure toys or you're afraid that things might get a bit awkward, you can also send him something more subtle such as massage oils, lubricants, body scrubs, and other personal care products.
12

Create a romantic or sexy playlist for him.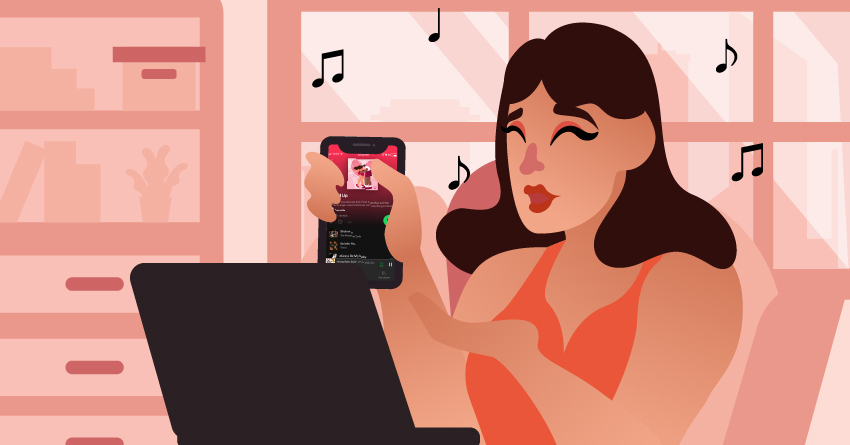 Here's one of the simple yet charming gifts for your boyfriend. Just open the music streaming app that he's listening to and create a playlist dedicated to him. After creating the playlist, you can come up with a sweet message for him and then send him the link to the playlist. You can also create a separate playlist with naughty songs in it, just to tease him. You can also try creating and sending a mixtape or a framed playlist plaque if you want to be extra. He'll surely get all sentimental with your song choices.
13

Create a song, poem, or illustration for him.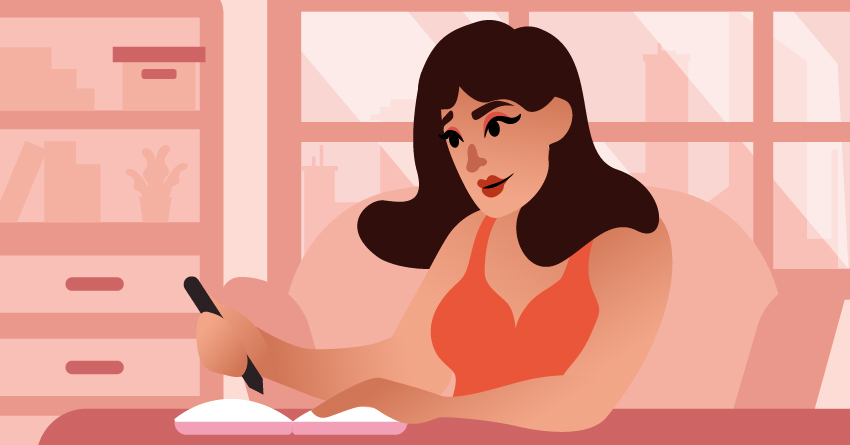 Are you a creative lass? Then we highly recommend creating something for your boyfie. It doesn't have to be super grand— a simple knitted beanie, a small booklet of poems, or a pencil-sketched illustration can do wonders. Your partner will surely appreciate the time and effort that you've put up with your gift. Another great thing about creating your own gift is that you'll get to customize it. For instance, your boyfriend's favorite color is army green; you can knit a sweater in that color.
14

Send him a collection of your sexy photos and videos.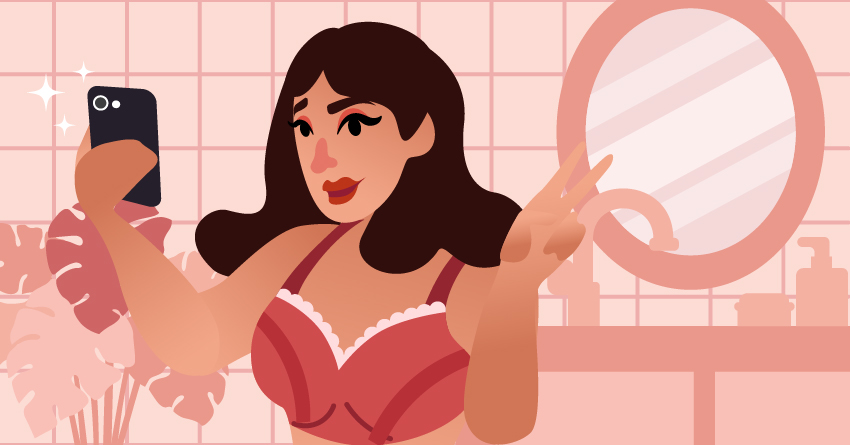 Here's one of the suggested naughty gifts for your boyfriend that he'll surely love! Since you're not with him and the sexy nights are off the table, why not surprise him with a collection of sensual photos and videos? Whether it's a boudoir shoot or a simple laidback video of you touching yourself, he'll surely love and cherish those sensual content.
Before sending any photo or video to your boo, we recommend taking some security steps when sending sensual content to your partner; avoid including your face on the photos and videos and use secure messaging apps when sending sultry content.
15

Satisfy him through app-enabled toys.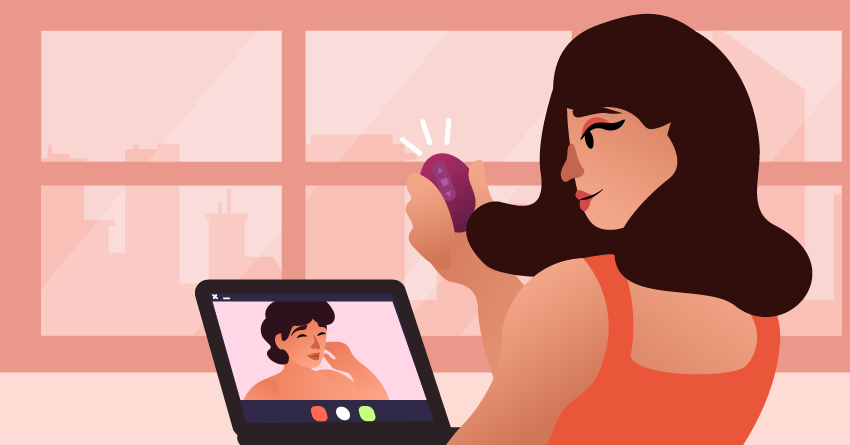 Another great naughty gift for your boyfriend is an app-controlled sex toy, such as an app-enabled prostate massager, fleshlight, penis ring, or masturbator. What's awesome about app-controlled toys is that they come with a long-distance control feature.
All you need to do is install the app of the pleasure device, have a private room with your partner in the app, and get full control of their sex toy. Make sure you have a video call on so you can see his euphoric reaction to the vibrations!
16

Send a handwritten love letter.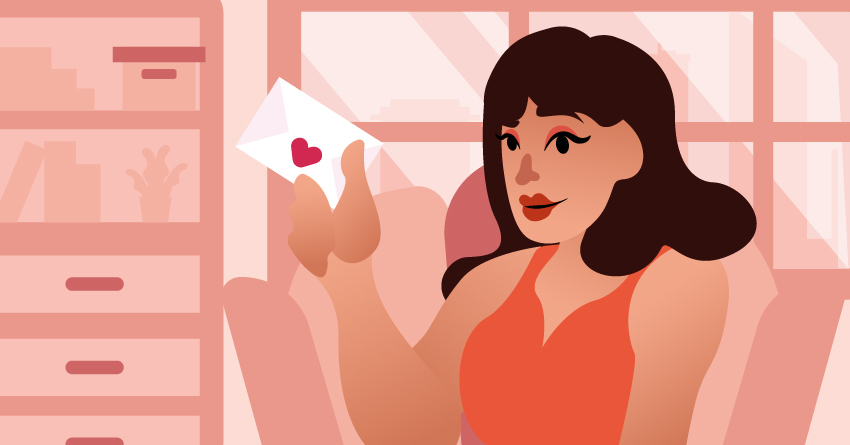 If you're looking for suggested gifts for a boyfriend that's purely romantic, then why not go traditional and snail-mail him a love letter? What makes a handwritten love letter better than a digital one is that it gives off more intimacy, vulnerability, and genuineness. It's also more effortful than just typing in words and adding emojis on your phone.
17

If it's his thing, send him some of your used undies.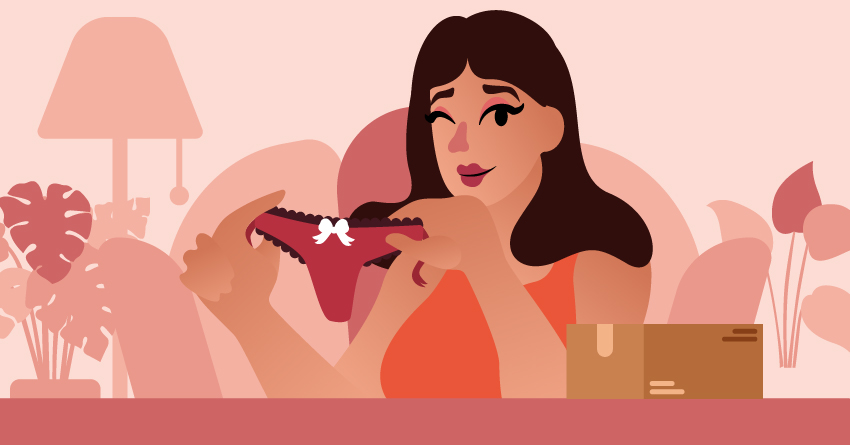 Want to add some kinkiness to your handwritten love letter? Why not send your used elegant underwear? Now, this depends on the person; some guys may love it while others may end up feeling iffy.
With that, we recommend casually asking your partner first if they're interested in getting your used undies. A simple message, "How about I'll send you the lacy thing that I'm wearing?" can do wonders. If he's up for it, then you'll see him positively replying to your teasing question.
18

Send him something that satisfies his fetish or kink.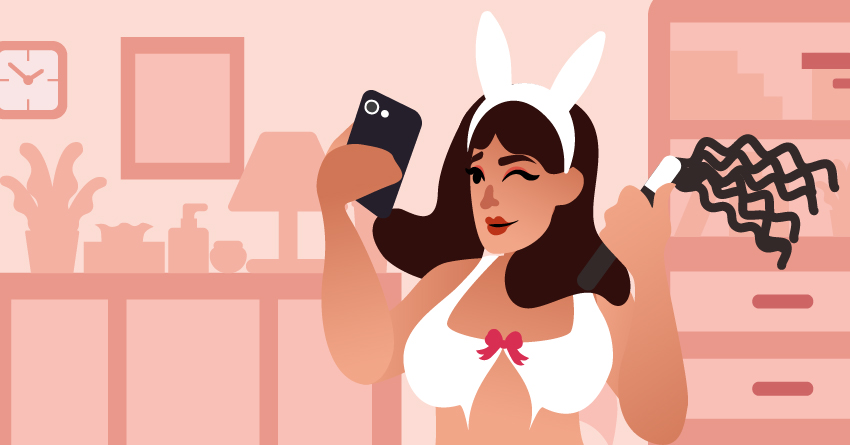 Aside from sending your undies, you can also try sending something that fits their fetishes and kinks. It may be a photo of you in a secretary uniform or a collection of your used lingerie. Just make sure you're comfortable sharing those items; don't compromise your boundaries just to give naughty gifts to your boyfriend.
Suggested Sexy Material Gifts for Boyfriend
Looking for specific sexy items that you can give to your boyfie? We've got a list for that, too! Here are the different love toys that'll be perfect as gifts for your boyfriend.
If you're wondering where to get the listed products below, don't worry, as all of these male sex toys and personal care products are available at the shop. Just tap the "read more" link at the bottom of every description for full details and add it to your cart.
19

We-Vibe Pivot
20

We-Vibe Bond
21

Aries Anal Probe
22

Satisfyer Men One
23

Satisfyer Men Heat Vibration
24

Bailey Mouth Masturbator
25

Vibrating Blowjob Simulator
26

Satisfyer Love Beads – Black
27

Satisfyer Plug-ilicious 2
28

Ice Walker Glass Dildo Set
29

Lovense Edge 2
30

SVAKOM Alex Neo
31

SVAKOM Vick Neo
32

Water-Based Lubricant Bundle
33

Booty Rocket Slim Anal Plug
34

Je Joue Nuo
35

Nero Silicone Dildo 5-Inch
36

ROMP Juke
37

Lovense Max 2
38

Satisfyer Men Classic
39

Satisfyer Royal One
40

Lauvette Gift Certificate
Takeaway
And that concludes our suggested gifts for boyfriend list! Which among these naughty gifts would you be planning to give your boyfie? Are you going for a material gift or a steamy experience?
If you're still on the hunt for naughty gifts for your boyfriend, you may also click on this product page here. You may also chat with us in the message box on the right side of the screen if you're looking for a specific male sex toy. Cheers!