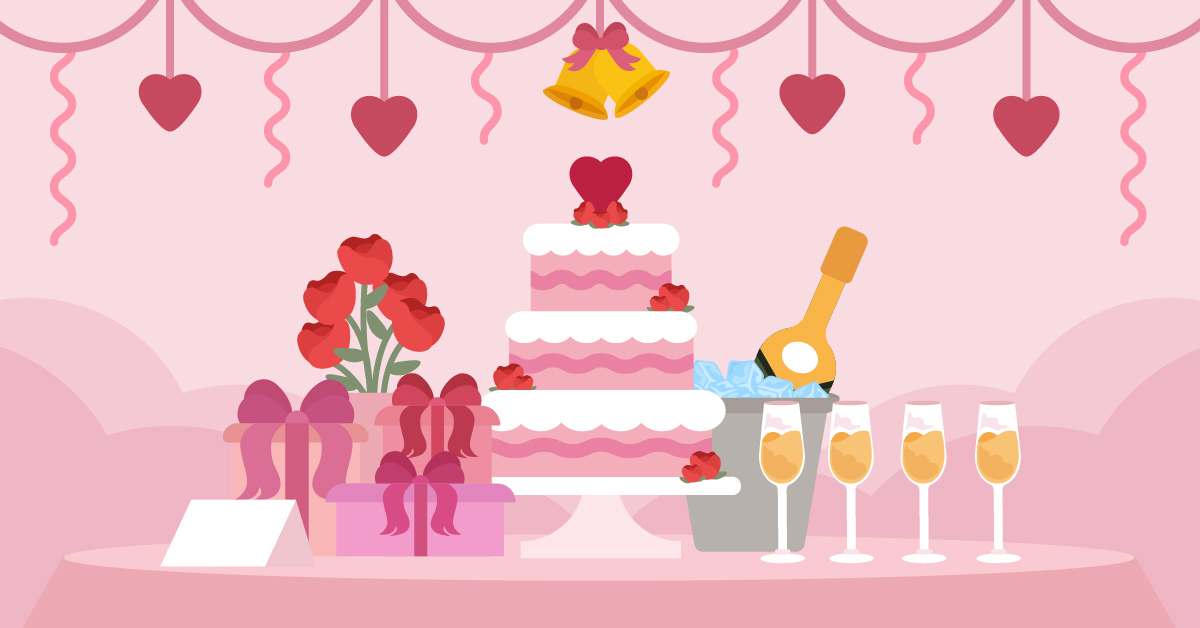 Is one of your girlfriends about to walk down the aisle to say her "I Do's"? If that's the case, then your friend deserves a big congratulations from us! We wish her all the best. Make sure to give her the best kinky bridal shower gifts to make sure she's ready for her honeymoon.
Marriage is a new chapter in a person's life, and it starts on the wedding day. And as the big day gets closer, the excitement continues to soar through the roof, and most often than not, the wife-to-be turns into a bundle of nerves.
To get a little distraction from all the wedding jitters, throwing in a bridal shower is a good idea. It's a time for the bride-to-be to have good old fun with her girl squad. And it may very well be the last time she gets to do it as a single woman.
So to make it extra special, why not prepare kinky bridal shower gifts? The laughter and the naughty jokes these gifts bring to the party make them totally worth it. If you're a good friend who's throwing a bridal shower for a close friend of yours, here're some of the kinky bridal shower gifts you can prepare.
1

Luxurious Robe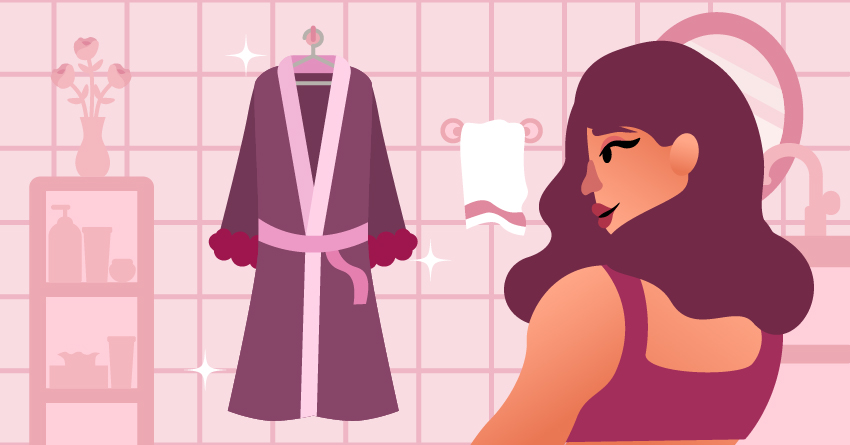 Part of feeling sexy is by looking sexy. The bride-is-to-be is going to get an instant shot of sexiness the minute she steps out of the shower and puts on her luxurious robe. It's a real boost of confidence when she knows she's rocking her after-shower look. The only downside to this is that the robe probably isn't going to stay on for long. Chances are her man is going to take off the robe as soon as he sees her.
2

Lingerie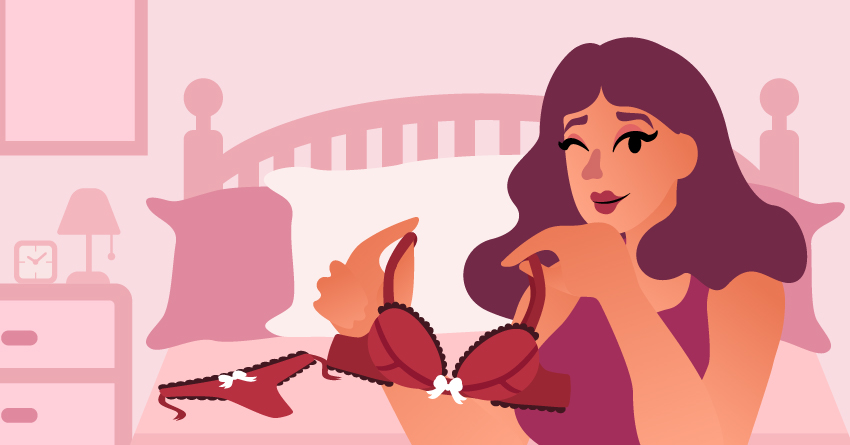 Silk, nylon, or cotton? One-piece, or two-piece? Choose your favorite. Nothing spells out a wild and passionate night than a wife who's wearing a sexy piece of lingerie. Not that a newly-wedded couple needs help in the bedroom because, let's face it, they're probably going to be jumping at each other every second they get. But their very first nights as husband and wife are always going to be something to remember. It's even more so if the bride slips on naughty lingerie.
3

Sexy Costumes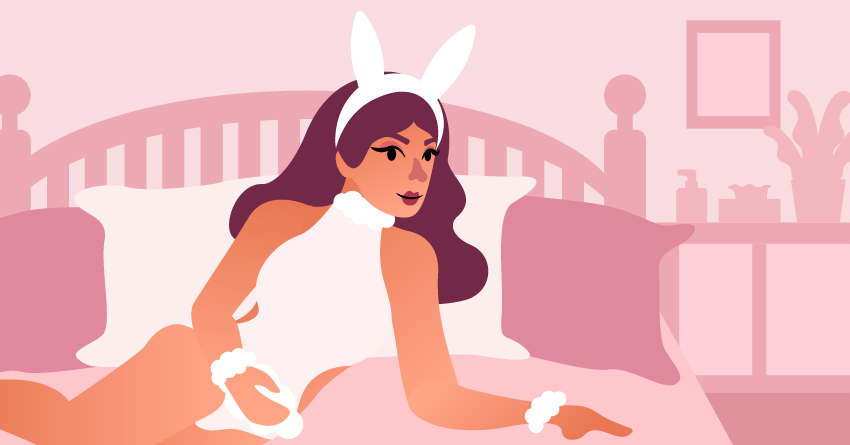 If you want to take it to another level of kinky, get bridal shower gifts like sexy costumes from online shops. Try to recall which superhero the future wife loves. Does she like Wonder Woman? Black Widow? Or maybe she's more into vampires? Or perhaps something more Disney-ish like Ariel? There's so much to choose from. Whatever the future bride-to-be is into, you can find the right sexy costume for her that she and her husband can play with. And hey, even if they don't use the costume, they can still have a good laugh about it.
4

Seductive Perfumes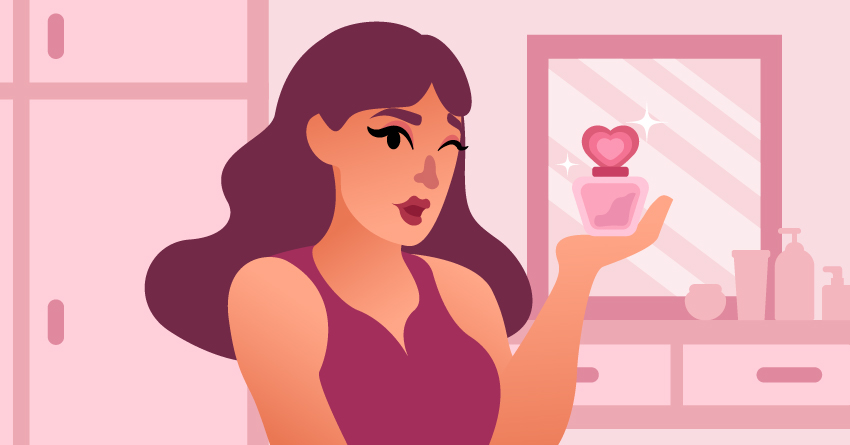 This is one of the "wholesome" kinky bridal shower gifts on the list, so if you're not that comfy in giving your friend some lingerie or sex toy, we suggest getting a sensual-scented perfume. The bride will surely thank you for these seductive goodies!
As for picking the right perfume for your friend, just stick with a scent that's pretty similar to your friend's preferred fragrance. If you're hanging out with her regularly, you'll probably know what kind of scent she puts on. You can also ask some of your common besties about her preferred scents or brands.
Now, if you still have no idea what sensual perfume to get, here are some of the most recommended fragrances from beauty magazines and blogs:
5

Scented Candles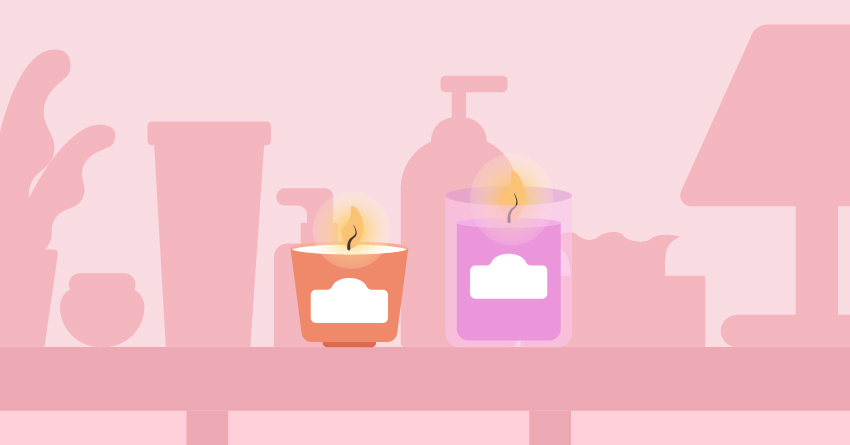 Speaking of scents, give your friend a basket of scented candles to make their honeymoon room smelling fresh all the time. Aside from giving their room a romantic and sensual mood, the seductive scent will surely make her husband never get enough of her! It's going to be impossible for him to take his hands off her. Lavender, chamomile, jasmine, and vanilla are your best options. They're very aromatic and are great for teasing the senses.
6

Edible Underwear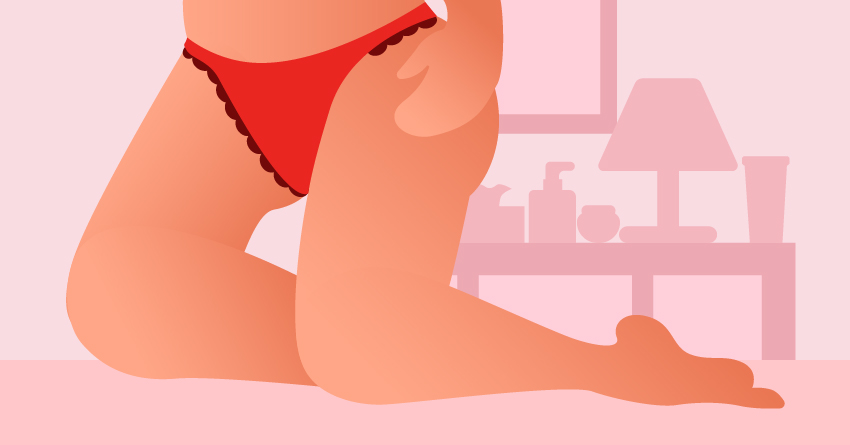 The bride can wear edible underwear like G-string and bra candies. Most of the ones you can find online fit all sizes. This kinky bridal shower gift is made from candies strung along an elastic string. The bride and the groom can share a different kind of sweetness with this in the bedroom. Tell the bride she can use it for reward and punishment plays or wear it as sexy edible lingerie. It's a gift that's not just fun, but also is very yummy.
7

Novelty Condoms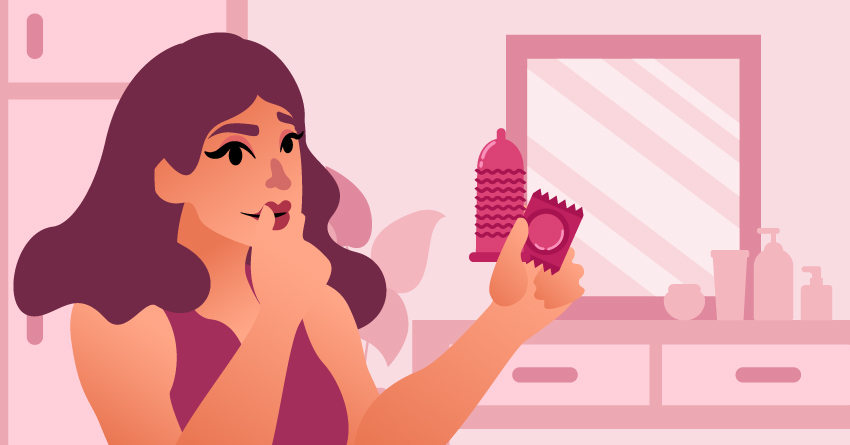 Condoms have come a long way since they were invented. They come (ahem, no pun intended) in different colors now. Instead of getting the plain old regular condoms, why not get them a red, blue, or pink, or green, rainbow or hell, even something glowing in the dark? And to throw in an extra oomph into the mix, get them textured condoms as well. They can go from slightly ribbed, ultra-ribbed to extra large dots. These gifts are sure to get a round of laughter from the party once opened.
8

Flavored Lubes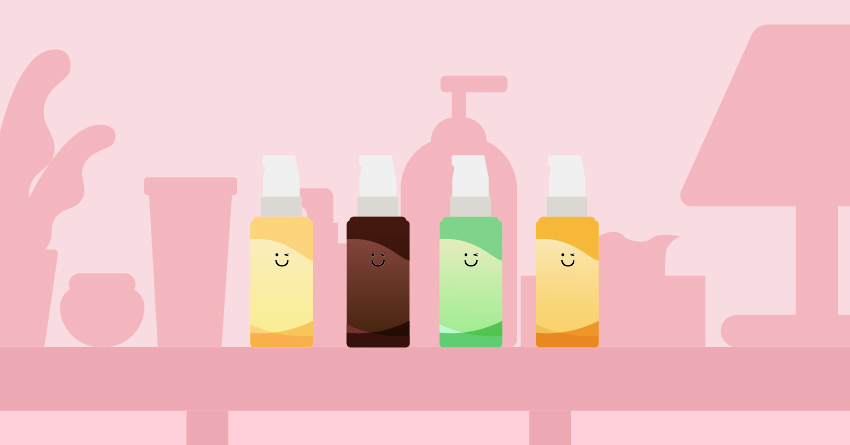 Never underestimate what lube can do for someone's sex life. They make everything so much better and less painful. If your friend is a virgin, she's going to find it very beneficial. She's less likely to experience any pain when she's properly lubricated. If her husband gets too excited in the bedroom and doesn't nail the foreplay part, he can just spread lube all over intimates to make the insertion slicker and, of course, more pleasurable for the both of them.
9

Sensual Stimulants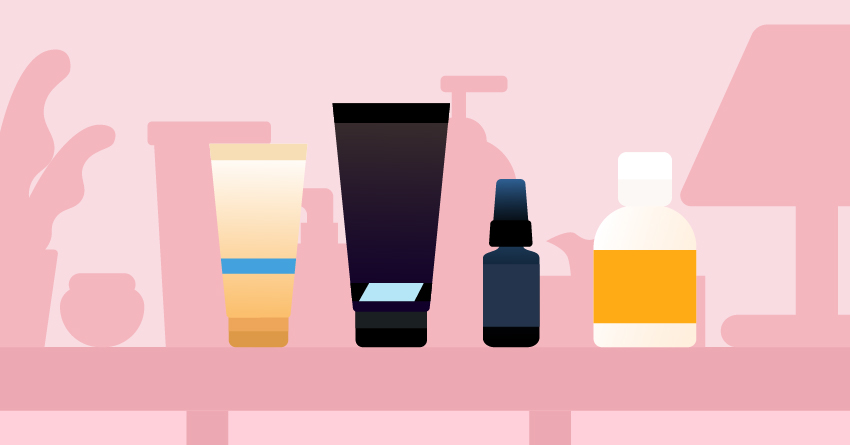 If most of your friends plan to give lubes to your friend, maybe you'll want to take a different approach and get a stimulant instead. It's pretty much like a lubricant but is developed to provide cooling or warming effects on one's intimate area— just apply a few drops of the stimulant on the vulva or penis, and you're good to go.
10

Sex Toys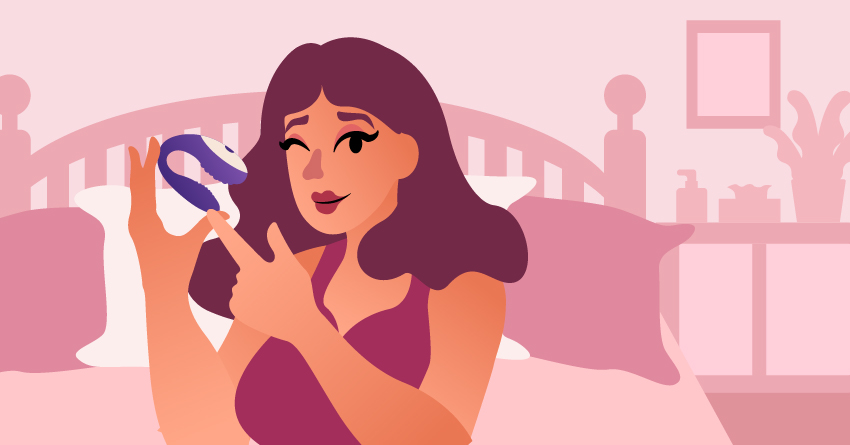 A couple that plays together stays together. And what better way to play than to use sex toys in the bedroom? They are exciting tools that the bride and groom can incorporate into their kinky activities. There are various sex toys available in the market, but the most common ones are vibrators, penis rings, and anal plugs.
Vibrators are all-around toys that can be used by both the bride and the groom. They can be used to send tingling vibrations all over the sensitive spots.
Penis rings can be enjoyed by both parties as well. It's worn around the penis. During penetration, the penis ring vibrates to stimulate both the penis and the clitoris. As for the anal plugs, they're used for some backyard fun. Some anal plugs vibrate while some don't.
11

Sex Toy Gift Sets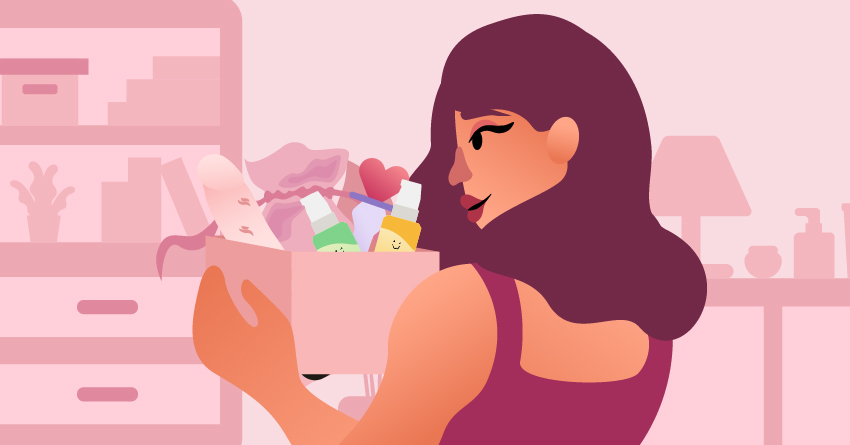 If you're not sure what sex toy to pick for your friend, you can also opt for sex toy gift sets! What's great about these gift boxes is that there's one for everyone; some sets come with sex toys for both men and women.
Gift boxes are also pre-packaged, so you no longer have to fumble on arranging the gift— just put a gift wrap, and you're good to go. You can also avail of Lauvette's gift-wrapping services, just in case you plan on buying the pleasure sets from us!
12

BDSM Bondage Sets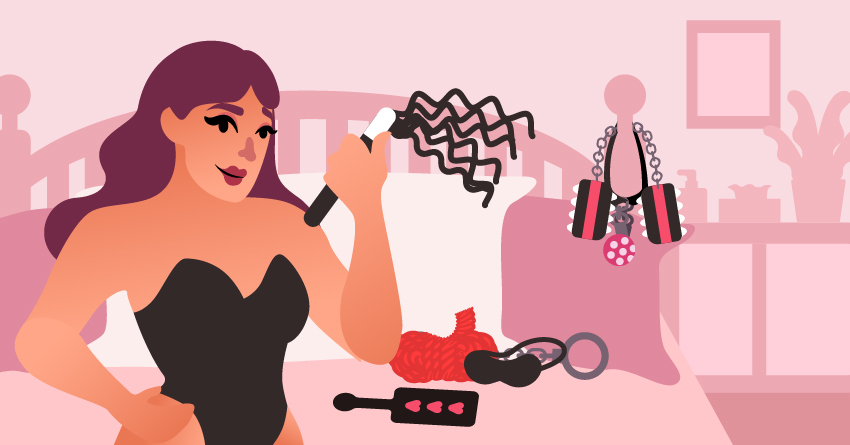 If you want to really bring in the kinky vibes, you might want to give your friend a BDSM Bondage Set. Beginner sets usually come with a tickler, eye mask, whip, restraints, collar, or mouth gag. There are different sets available, so if you want to steer away from the typical black bondage theme, you can do just that.
Keep in mind, though, they're one of the naughtiest kinky bridal shower gifts on the list, so make sure that you're gonna give this to the bride you're super close with, or the bridal shower may end up a bit awkward.
13

A Basket of "Food Play" Items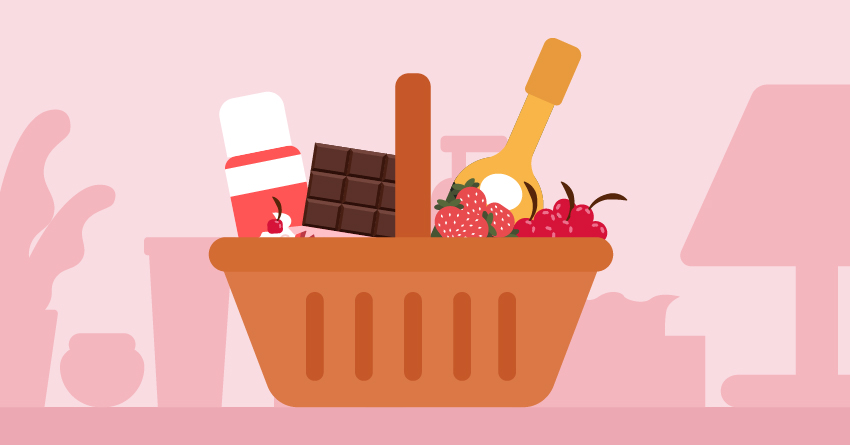 Looking for "lowkey" kinky bridal shower gifts for the bride? Why don't you arrange a basket of foods that the bride and groom can play with in bed? You can opt for whipped cream, honey, champagne, chocolate, cherries, strawberries, candy necklaces, and other food play items. You can then just put a naughty note on the basket, explaining to your friend what the items are meant for.
14

Nipple Nibblers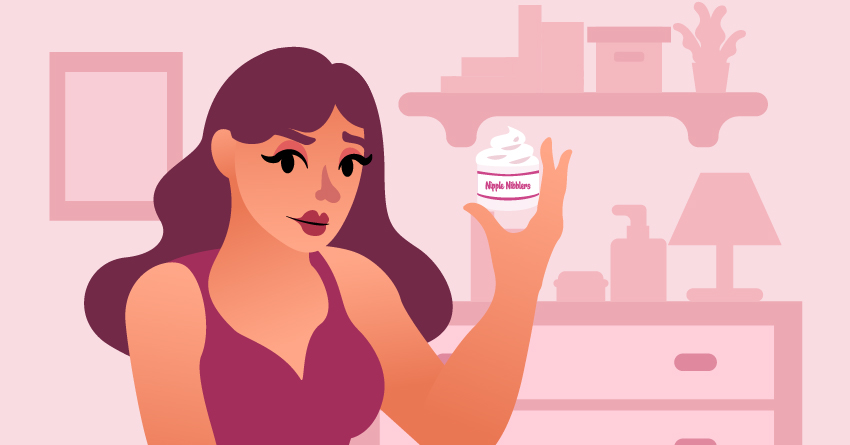 If you want to give your friend a mind-blowing boob play experience, get her the nipple nibblers. This kinky bridal shower gift is a special type of balm spread around the nipples for a pleasant sensation. They also come in different flavors, such as watermelon, strawberry, and raspberry. It's not only the bride who will enjoy it, but the groom also gets a kick out of the different flavors.
15

Kinky Snacks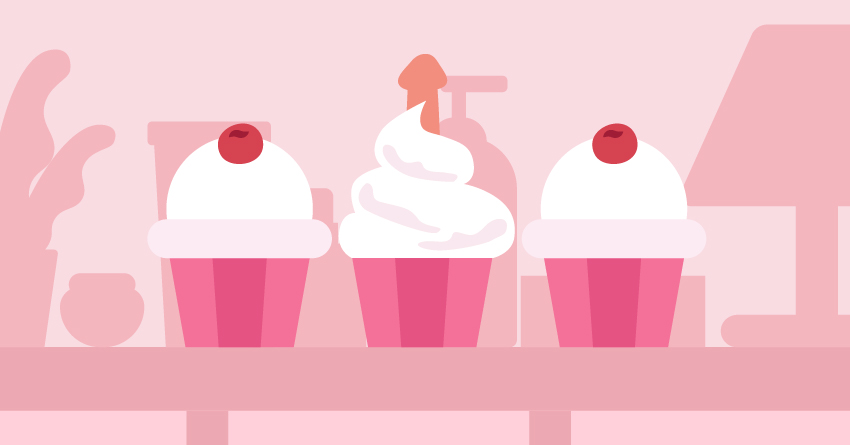 Food and sex make a good combination. If you don't already know, sex consumes a lot of calories. All of that hanky-panky business is bound to get the couple hungry. To make sure they have the energy to go for more rounds, give the bride some kinky snacks to share with her husband. Chocolates that are phallus-shaped, candies that are in the shape of a vagina, cupcakes molded in the form of boobs. These are just some of the treats you can get them.
16

Wine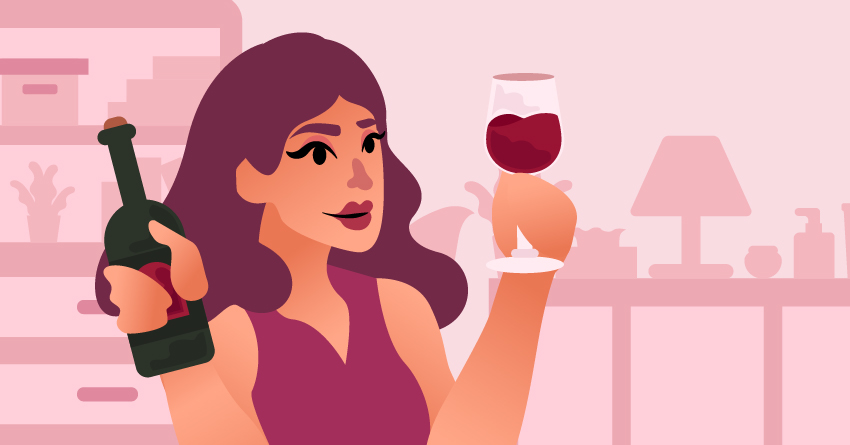 Wine has the oozing appeal to it, making it a pre-game staple to most sexual activities. If you're unsure what kinky bridal shower gifts you should get for your friend and have no plans of giving her anything that's directly meant for sex, then you can opt for this one. A bottle of premium red wine can do wonders.
17

Body Care Kits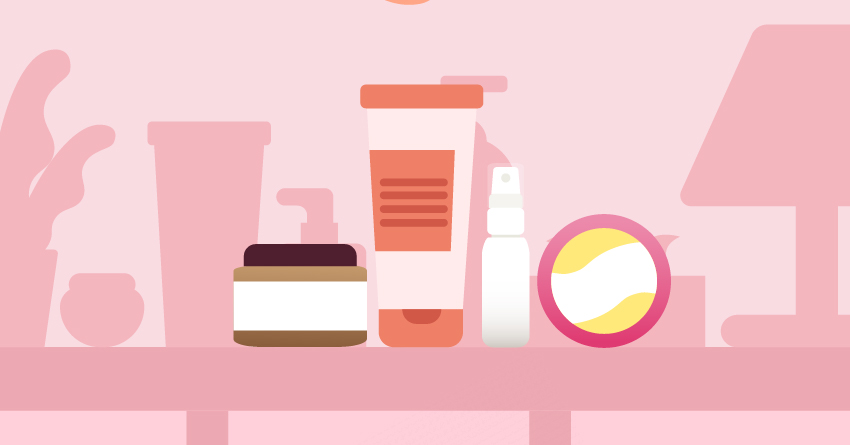 It's not technically kinky but let's be real, giving the bride quality body care kits, such as sugaring wax kits, intimate care sets, and skincare kits, will surely help her prepare for the honeymoon! Take note, though, just pick brands that your friend usually uses, especially for skincare— new brands can have materials that may not be suitable for your friend's skin.
18

Massage Oils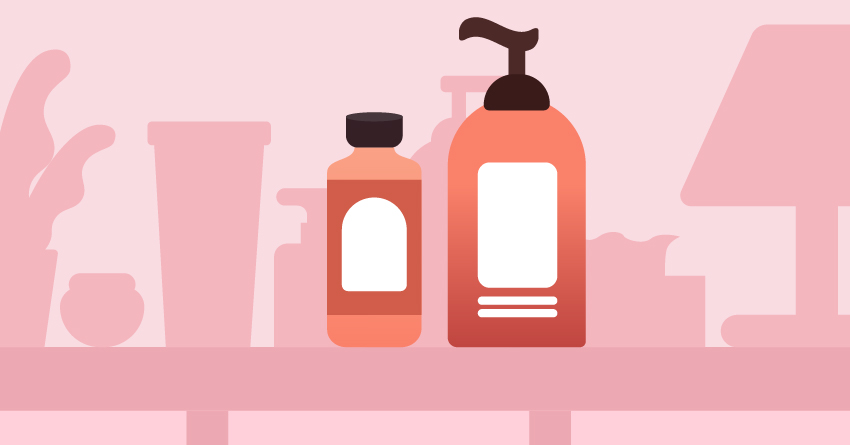 Massage away all the stress of wedding planning. Give your friend a massage oil, preferably a scented one, for a more luxurious feel. She can also use it on her wedding night. There are now massage oils in the market that are safe to use for the intimate parts of the body. It can double function as a lube. If she gets nervous on her first night with her husband, she can ask her husband to give her a massage to get her to relax.
19

Spa Service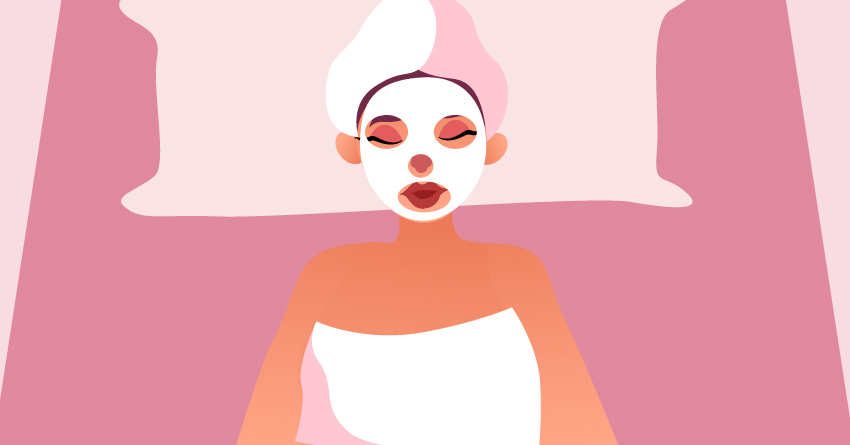 Planning a wedding isn't an easy task; the prep list goes on and on. Even if you hire a wedding organizer, there are still things the bride and the groom have to take care of personally. There's just so much that needs to be done. The bride-to-be is probably gonna be stressed out with all that planning.
As her good friend, you can treat her to a spa and massage day. This way, she will be well relaxed and have soft and glowing skin on her wedding day. Choose a bikini wax, a body scrub, and a milk bath to make sure she's the most beautiful girl on her special day.
20

Sexy Playlist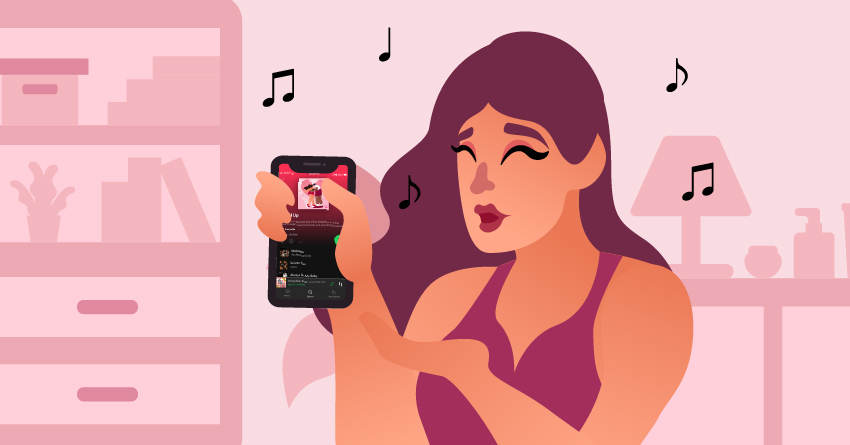 If you're living far away and can't attend your friend's bridal shower, there's still a way to give her a naughty gift! Just open your Spotify or your friend's preferred music platform, and create a customizable sensual playlist for her! It'll surely amp up the vibe in your friend's bridal shower or her honeymoon. To give you some idea on how to make your sexy playlist, you can check some of our Spotify playlists for inspo:
Lauvette's Top Picks for Kinky Bridal Shower Gifts
As you've learned the best kinky bridal shower gifts for your friend, we hope you've decided on what to get for your friend. But for those who are still unsure of what to get, we've got some specific suggestions below.
1

Lovense Diamo App-Controlled Cock Ring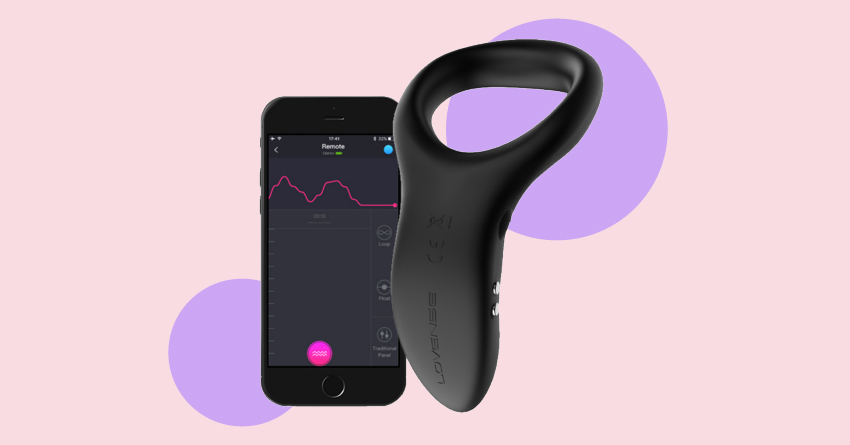 The Lovense Diamo comes with a dotted tip, providing targeted stimulation to the perineum and clitoris. Along with the stylish design, this cock ring comes with powerful vibration modes, sending orgasmic sensations to your own or your partner's pleasure spots.
It's also app-controlled, giving you access to tons of hi-tech features such as close-range control, long-distance control, sound level control, unlimited vibration patterns, sound-activated vibrations, and more.
2

Satisfyer Double Whale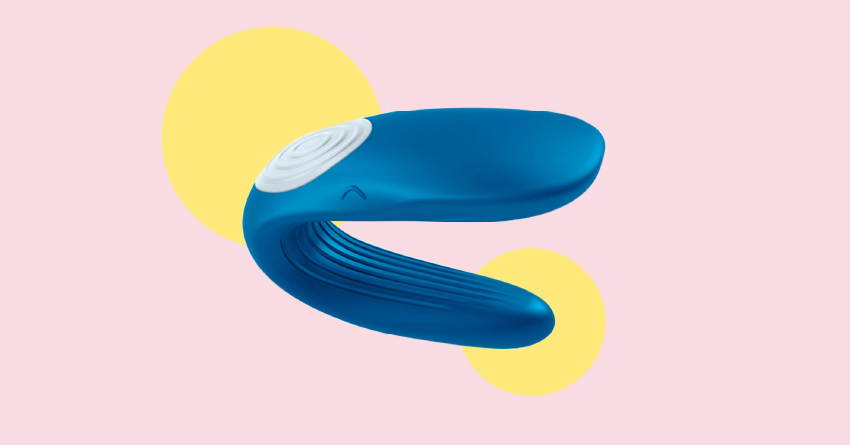 Say yes to a surge of pleasure! The Satisfyer Double Whale features an ergonomic u-shaped structure and powerful vibrations and is fitted with two powerful motors that delight you and him with enchanting vibrations. It's also waterproof, perfect for lowkey plays in a private hotel pool or bubble bath at home.
3

Satisfyer Endless Fun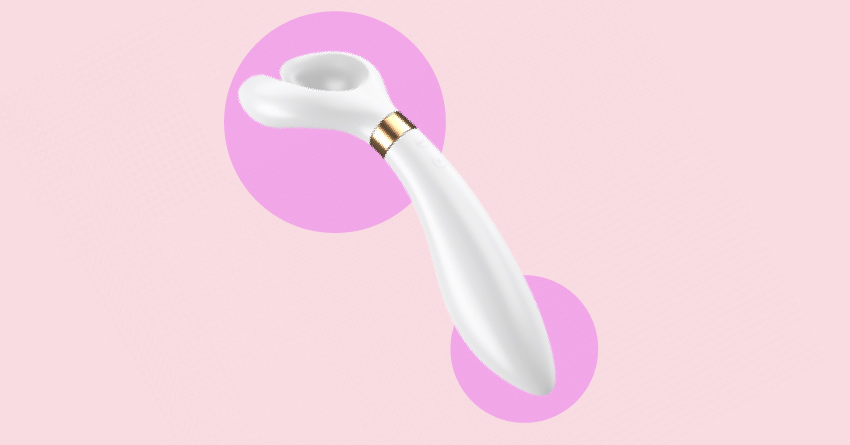 Experience unlimited Os with the Satisfyer Endless Fun! It's a powerhouse of a vibrator, featuring an ergonomic design that allows in-the-moment creative play. It comes with 3 powerful motors; the first motor is located at the lower end of the shaft, then there's one (1) motor on each of the movable arms of this device. With its unique design, you can use this pleasure device on your own or your partner's vagina, clitoris, penis, balls, anus, and nipples.
4

LoveBoxxx Kinky Fantasy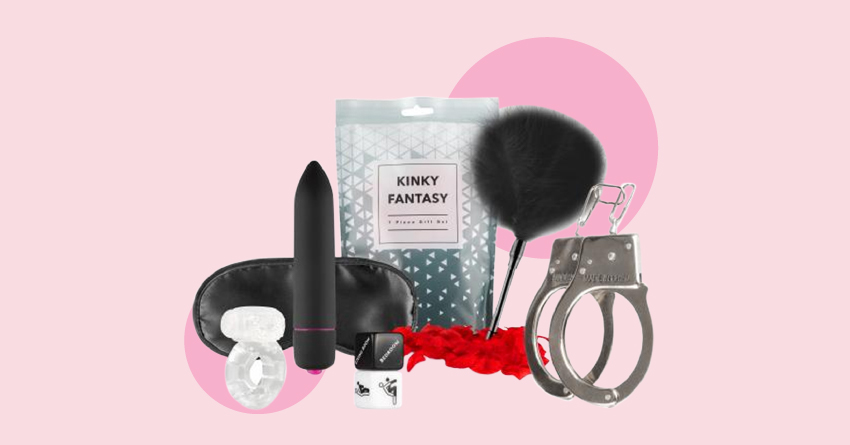 Whether the bride is just starting out her sexplorations or already a master in the game, she'll surely love using the LoveBoxxx Kinky Fantasy set! It comes with rose petals, an eye mask, bullet vibrator, tickler, handcuffs, vibrating cock ring, and a sex dice.
5

Wild Pearls Vibrator Set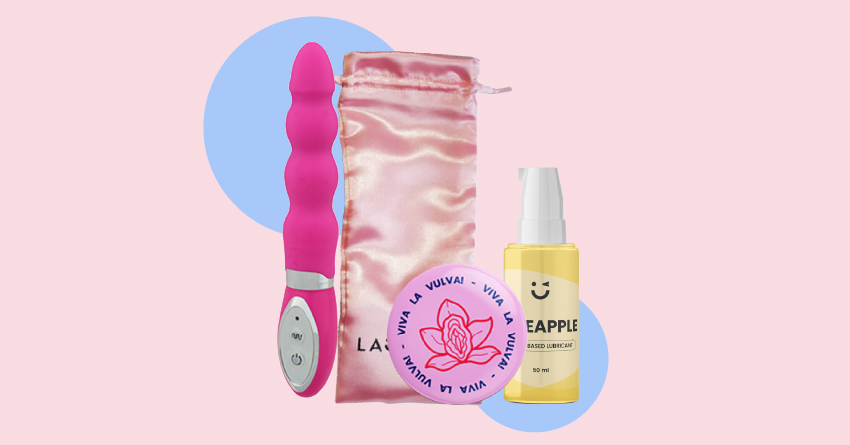 Still unsure with what kinky bridal shower gifts to give to your friend? Just go for a love toy set, such as the Wild Pearls Vibrator Set! It features the Wild Pearls Beads Vibrator, a plump and ribbed vibrator with a velvet-soft texture, and 10 high-powered vibration modes. This kit also includes an edible water-based pineapple lube, a medium lauvette pouch to store your toy with, and a vibrant breaking taboos pin.
6

Ladylike Love Egg Set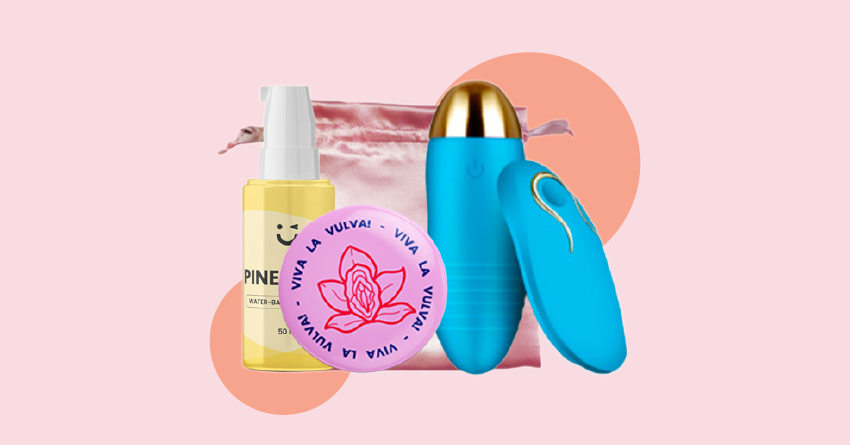 If you're looking for a love toy set that's great for newbie couples, we highly recommend checking this one. The Ladylike Love Egg Set features a remote-controlled vibrator, sweet and fruity pineapple lube, a small silk pouch, and a charming breaking taboos pin.
7

My Darling Nurse Costume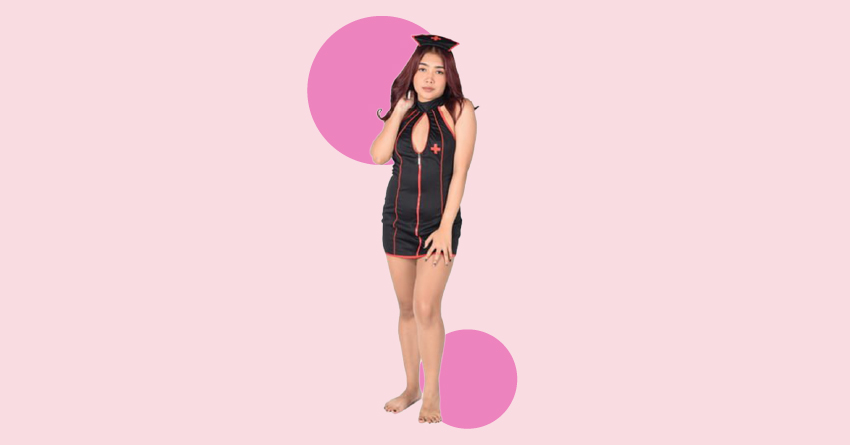 Decided to get a sexy costume as your bridal shower gift? Check this one out. The My Darling Nurse Costume is a 3-piece nurse costume that includes a stretchy backless white dress with a Magic tape necktie, a nurse cap, and a sexy G-string. This is definitely the perfect outfit for some sexual healing!
8

Black Bunny Costume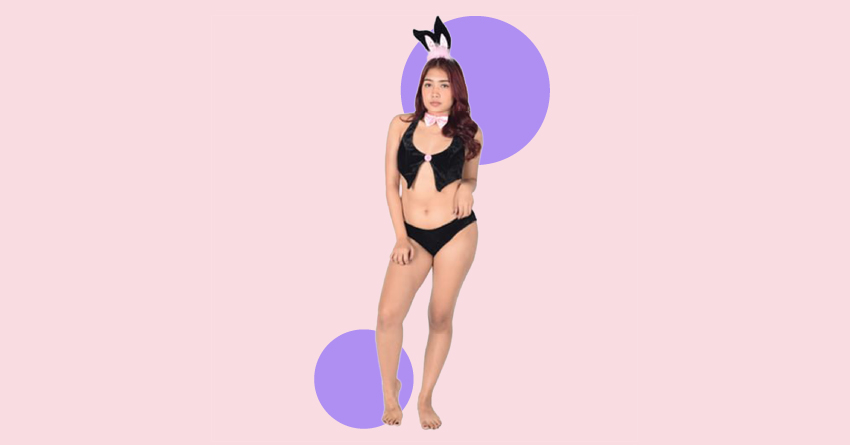 Another great sexy costume on the list, the Black Bunny costume is a 4-piece outfit that features charming boy shorts, a seductive top, a sexy collar, and cute bunny ears. The whole get-up can have the wearer feeling like a naughty little pet.
9

Ravish Me BDSM Set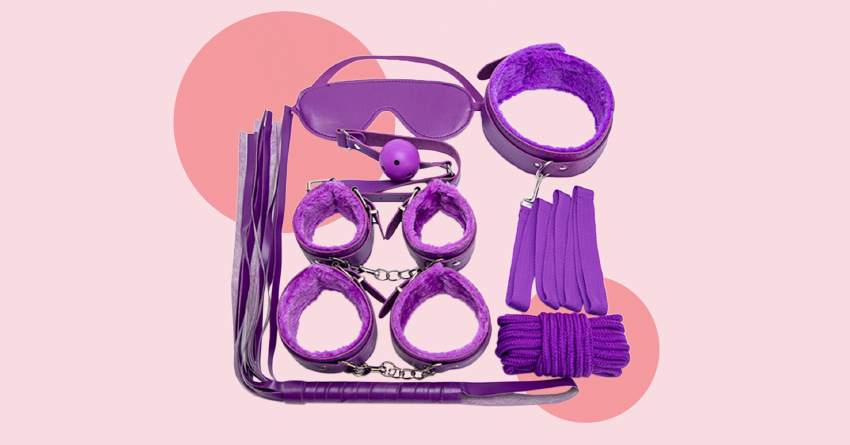 Let an array of kinky toys amp up the bride's honeymoon! The Ravish Me BDSM Set includes a whip, handcuffs, shackles, rope, mouth gag, collar, and eye mask. Each of these BDSM gears is easily adjustable to fit anyone and is made with top-grade materials.
10

Spread It Babe Pillow & Ankle Cuffs Leg Position Strap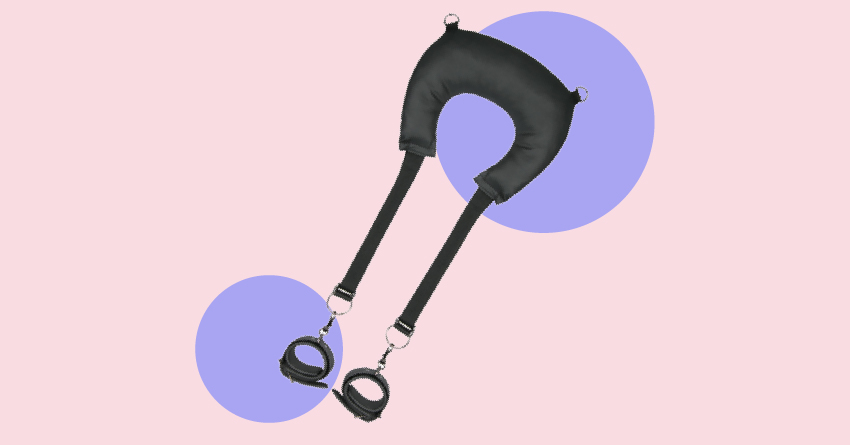 Anyone who tries this sex sling will surely squeal with orgasmic delight! The Spread It Babe Pillow & Ankle Cuffs Leg Position Strap is made from high-quality and sturdy material, perfect for couples who are into restraint play. The cuffs are made of strong artificial leather and are lined with foam rubber that prevents scratches on the skin. As for the neck pillow, it's made with soft material that ensures you or your partner's neck is well supported.
Takeaway
Weddings are fun, but bridal showers—are also something that brides-to-be look forward to. Know that your friend is forever going to thank you for arranging a bridal shower for her. Your kinky gifts are also something that's going to make her whole wedding process more memorable!