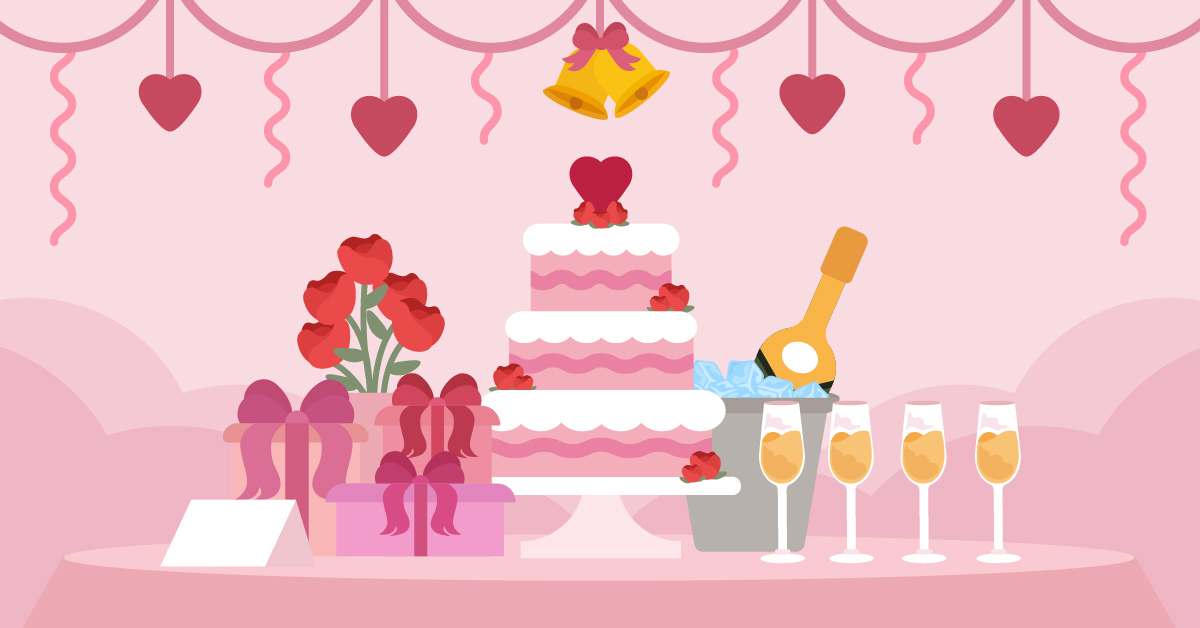 Is one of your girlfriends about to walk down the aisle to say her "I Do's"? If that's the case, then your friend deserves a big congratulations from us! We wish her all the best. Make sure to give her the best naughty bridal shower gifts to make sure she's ready for her honeymoon.
Marriage is a new chapter in a person's life, and it starts on the wedding day. And as the big day gets closer, the excitement continues to soar through the roof, and most often than not, the wife-to-be turns into a bundle of nerves.
To get a little distraction from all the wedding jitters, throwing in a bridal shower is a good idea. It's a time for the bride-to-be to have good old fun with her girl squad. And it may very well be the last time she gets to do it as a single woman.
So to make it extra special, why not prepare naughty bridal shower gifts? The laughter and the naughty jokes these gifts bring to the party make them totally worth it.
If you're a good friend who's throwing a bridal shower for a close friend of yours, here're some of the naughty bridal shower gifts you can prepare.
1

Luxurious Robe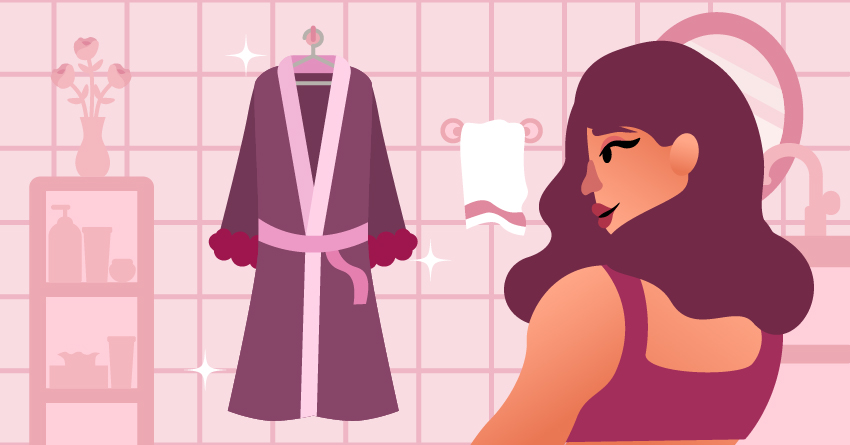 Part of feeling sexy is looking sexy. The bride-is-to-be will get an instant shot of sexiness when she steps out of the shower and puts on her luxurious robe. It's a real boost of confidence when she knows she's rocking her after-shower look. The only downside is that the robe won't stay on for long. Chances are her man will remove the robe as soon as he sees her.
2

Lingerie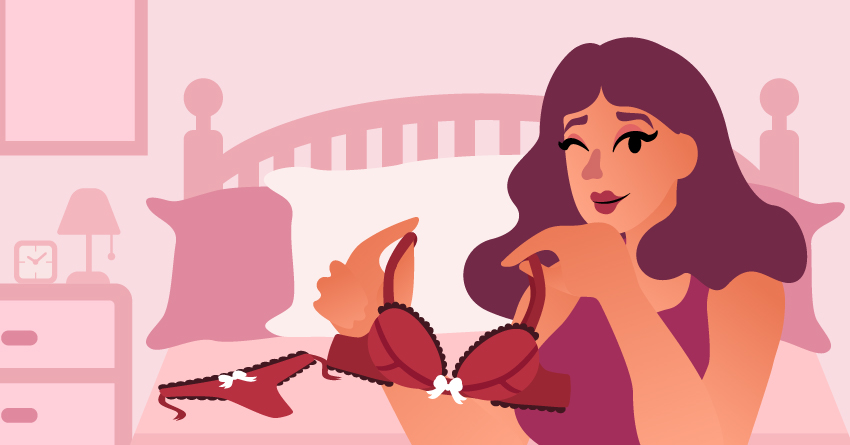 Silk, nylon, or cotton? One-piece or two-piece? Choose your favorite. Nothing spells out a wild and passionate night than a wife wearing a sexy piece of lingerie. Not that a newly wedded couple needs help in the bedroom because, let's face it, they're probably jumping at each other every second they get. But their first nights as husband and wife will always be something to remember. It's even more so if the bride slips on naughty lingerie.
3

Sexy Costumes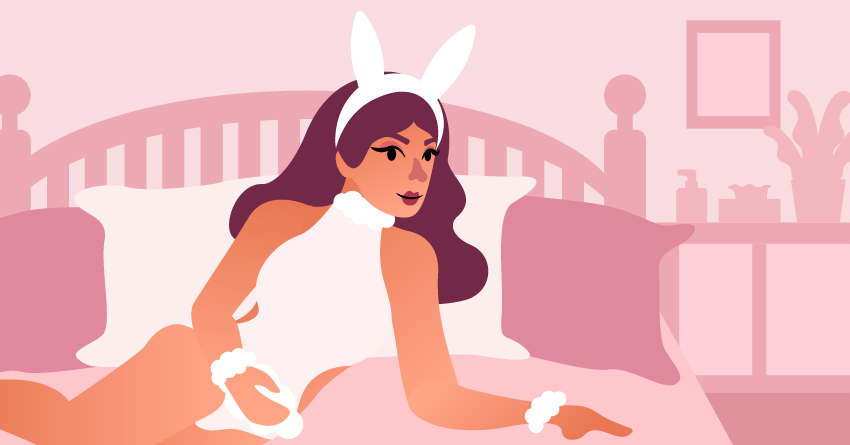 If you want to take it to another level of kinky, get naughty bridal shower gifts like sexy costumes from online shops. Try to recall which superhero the future wife loves. Does she like Wonder Woman? Black Widow? Or maybe she's more into vampires? Or something more Disney-ish like Ariel? There's so much to choose from.
Whatever the future bride-to-be is into, you can find the right sexy costume for her that she and her husband can play with. And hey, even if they don't use the costume, they can still have a good laugh about it.
4

Mini Vibrator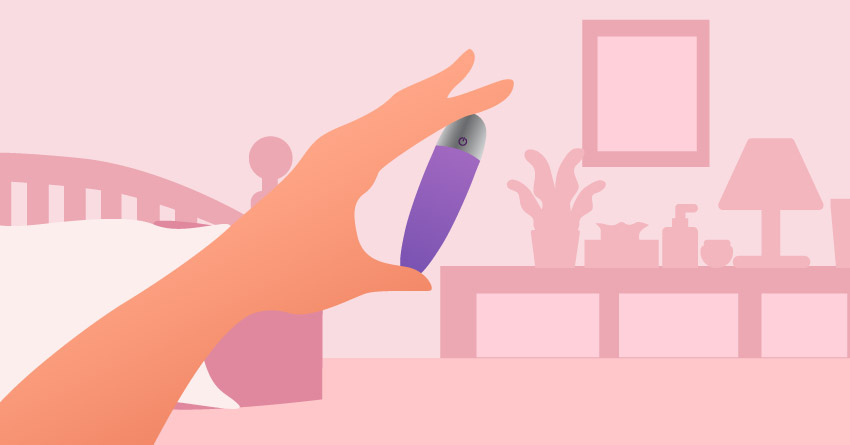 If you want to surprise the bride-to-be with a sex toy, a mini vibrator can be a delightful gift. It allows her to explore her desires and enjoy moments of pleasure discreetly, whether at home or on the go. It's also something the bride can use in their honeymoon. We recommend getting her a mini vibe with a discreet design, like a makeup brush or USB flash drive, for an extra surprise factor when she opens it up on the bridal shower.
5

Couple Vibrator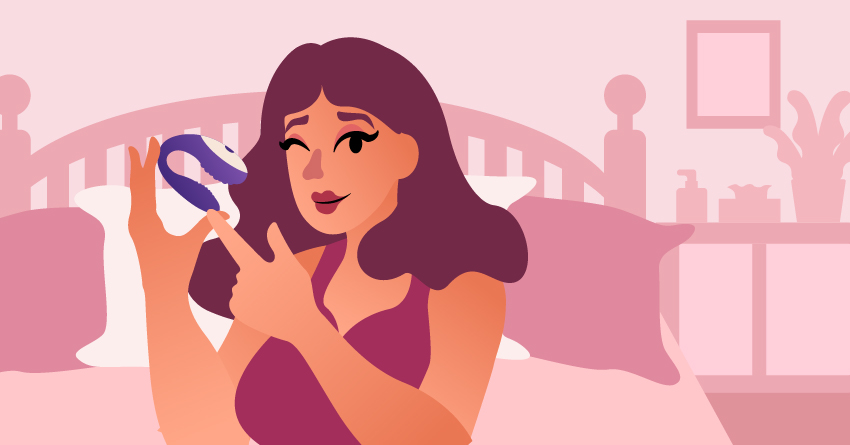 Another sex toy that'll work for bridal showers is a couple vibe. It's a c-shaped toy inserted in the vagina, delivering vibrations on the clitoris and g-spot. What's good about this is its special design allows vaginal penetration. That means your friend and his groom will have fun with this one!
6

Dildo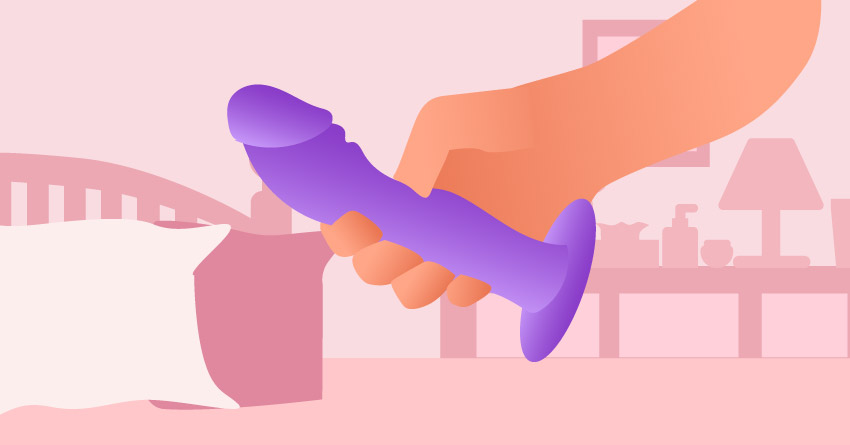 Okay, before you get a dildo for the soon-to-be-missus, ensure she gets the humor in it, or you're close enough to send her naughty bridal gifts at this level. Not every bride may appreciate getting a dildo before their wedding day.
But if she's someone who'll appreciate a gift like this, get her dildos with unrealistic designs just to up the ante. And if you want to level it up, you can include a freaking strap-on harness for *coughs* pegging *coughs* purposes. Expect tons of giggles the moment she opens your gift.
7

Love Egg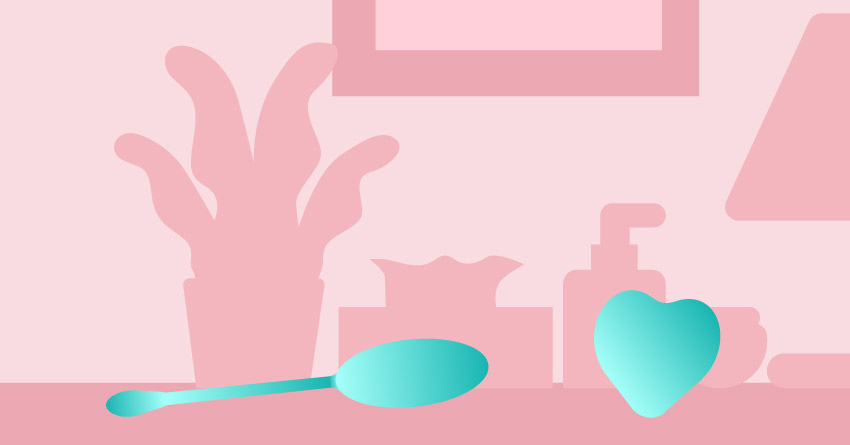 Here's another sex toy on the list. A love egg is an egg or teardrop-shaped toy inserted in the vagina and usually comes with a remote control. It's good for solo and partnered plays, so your soon-to-be-bride friend will love it. It's also not too on-the-nose, unlike a dildo, since this one usually has a discreet and sleek design.
8

Wine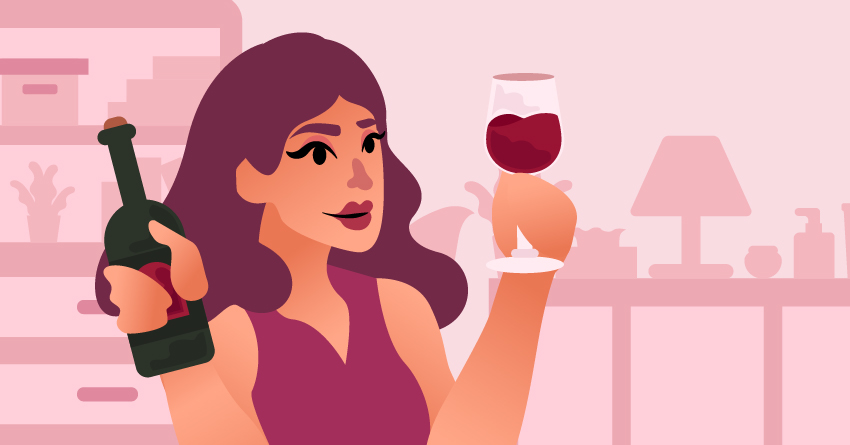 Taking a break from the pleasure products, here's a non-sexual suggestion with a hint of naughtiness. Wine has an oozing appeal, making it a pre-game staple to most sexual activities.
If you're unsure what naughty bridal shower gifts you should get for your friend and have no plans of giving her anything directly meant for sex, then you can opt for this one. It's also a good last-minute bridal shower gift since you can easily get it from supermarkets, shopping centers, and even online— there are many same-day delivery websites for wines now.
9

Massage Oils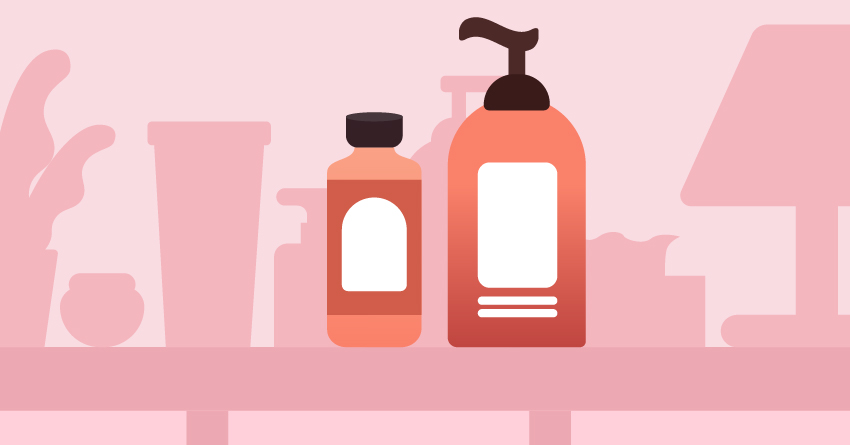 Massage away all the stress of wedding planning. Give your friend a massage oil, preferably a scented one, for a more luxurious feel. She can also use it on her wedding night. There are massage oils in the market that are safe to use for the intimate parts of the body. It can double function as a lube. If she gets nervous on her first night with her husband, she can ask her husband to give her a massage to get her to relax.
10

Tip Vibrators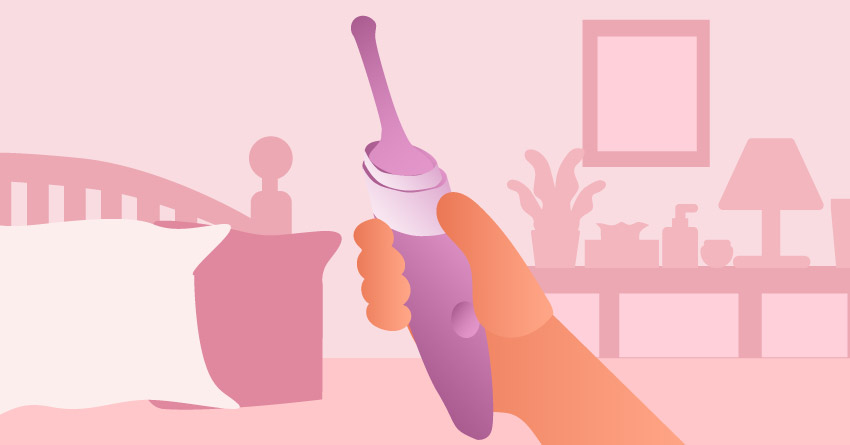 If you're still searching for naughty bridal shower gift ideas under the sex toy category, we gotchu. A tip vibrator has a slim shaft, similar to a magic wand, with a rounded or pointed tip at the end. The deep vibrations are unleashed solely on the tip, making it a must-have for those who love pinpointed stimulations. It also works for couples, so your bride friend and her partner may end up teasing each other with this sexy wand.
11

Body Care Kits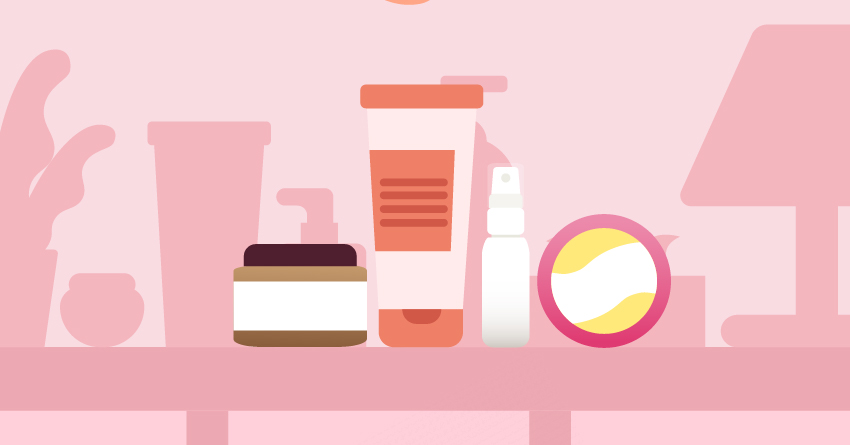 It's not necessarily naughty, but let's be real: giving the bride body care kits, such as sugaring wax kits, intimate care sets, and skincare kits, will help her prepare for her upcoming sensuous plays. Take note, though, pick brands your friend usually uses, especially for skincare— new brands can have materials that may not suit your friend's skin.
12

Sexy Perfumes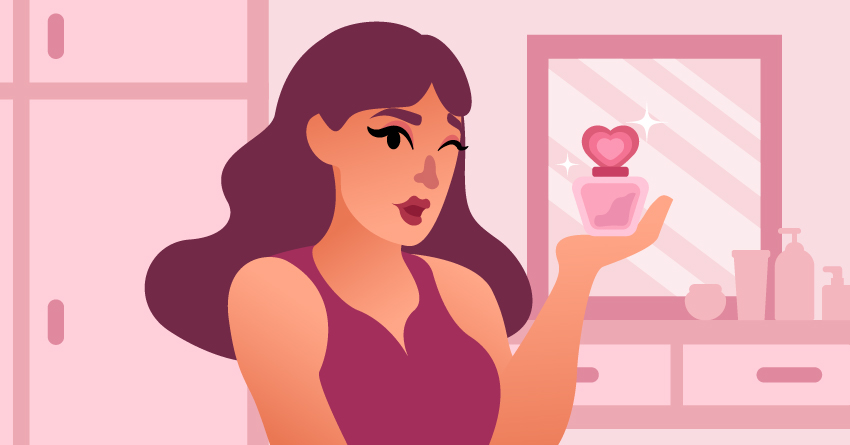 If you wanna give naughty bridal shower gifts that are on the "wholesome" side, then you may want to surprise her with perfumes known for their seductive scents.
Stick with a scent similar to your friend's preferred fragrance. If you're hanging out with her regularly, you'll know what kind of scent she puts on. You can also ask some of your common besties about her preferred scents or brands.
Now, if you still have no idea what sensual perfume to get, here are some of the most recommended fragrances:
13

Anal Toys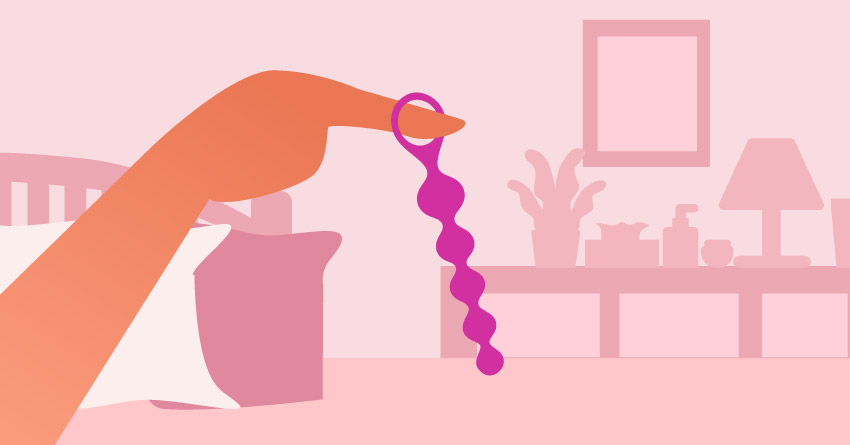 Like dildos, anal toys are something you want to give to the bride that *gets* you. Some may find it weird, but if the bride is someone you know will appreciate a box of backdoor toys, go for it! You can go with a beginner butt plugs set, anal beads, or a vibrating anal plug.
14

Genital-Shaped Snacks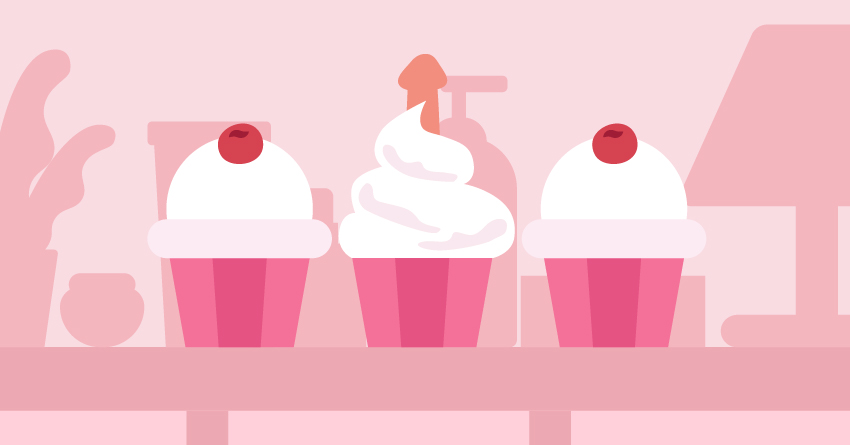 Food and sex make a good combination. If you don't already know, sex consumes a lot of calories. All of that hanky-panky business is bound to get the couple hungry. To ensure they have the energy to go for more rounds, give the bride some kinky snacks to share with her husband. Chocolates that are phallus-shaped, candies that are in the shape of a vagina, cupcakes molded in the form of boobs. These are just some of the treats you can get.
15

Sex Toy Sets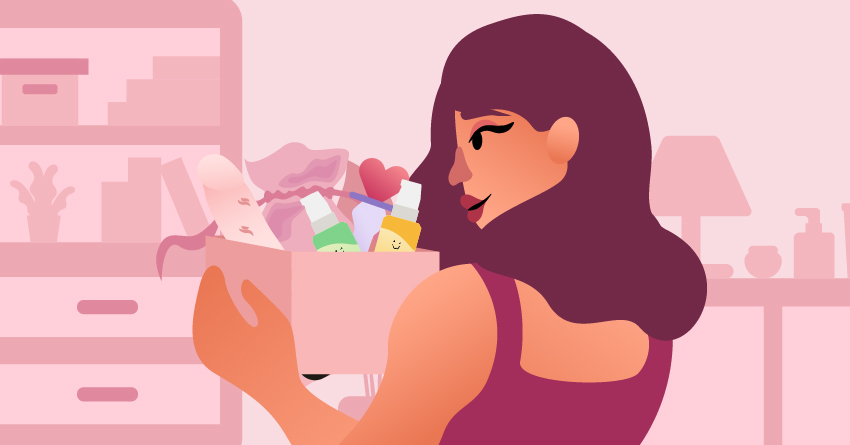 Do you want to surprise your soon-to-be-bride friend with a sex toy but are unsure what to get? Sex toy sets, my dear. Premium sex toy kits come with toys for the bride, the groom, and both. If your bride's friend discovers a weird toy (like an odd-shaped butt plug), you can easily say, "Oh, it's just part of the package!" and avoid an awkward discussion.
Gift boxes are also pre-packaged, so you no longer have to fumble on arranging the gift— just put a gift wrap, and you're good to go.
16

Stimulating Lube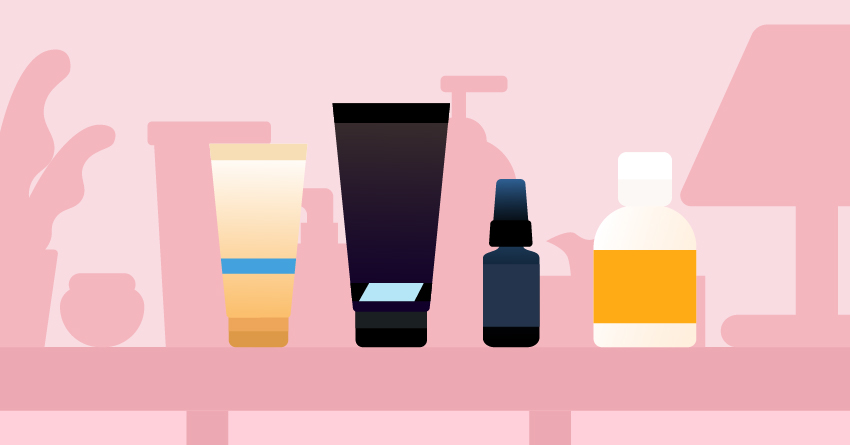 Stimulants are one of the underrated naughty bridal shower gift ideas. While everyone's scrambling to give your bride friend a sex toy, lingerie, or phallic-shaped snack, you can surprise with this one instead. It's similar to a lubricant, but when applied to the genitals, it gives off a cooling or warming sensation.
Some stimulants sensitize or desensitize the genitals, elevating your friend's sexcapades with every use. It's also not as vulgar a pleasure toy, so it's a safe bet if you want to give something naughty.
17

BDSM Kits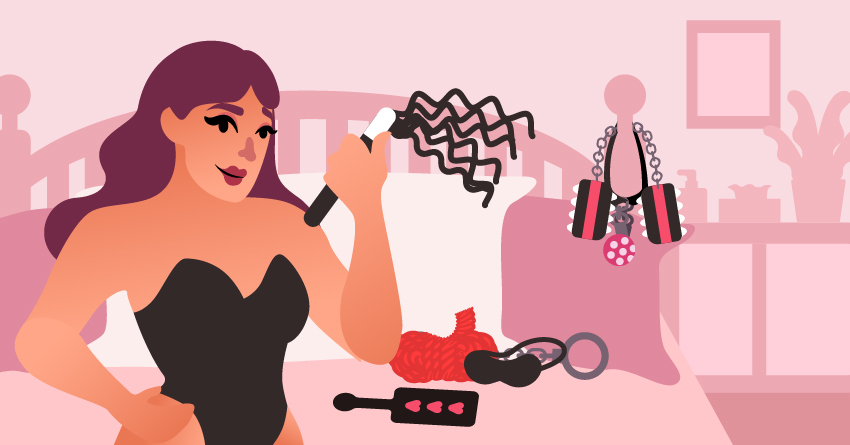 If you want to bring in the kinky vibes, you might want to give your friend a BDSM Bondage Set. Beginner sets usually have a tickler, eye mask, whip, restraints, collar, or mouth gag. Different sets are available, so there is no need to stick with toys to the typical black bondage theme.
Remember, though, that they're one of the naughtiest bridal shower gifts on the list, so make sure you give this to the bride you're super close with, or the bridal shower may end up a bit awkward.
18

Nipple Nibblers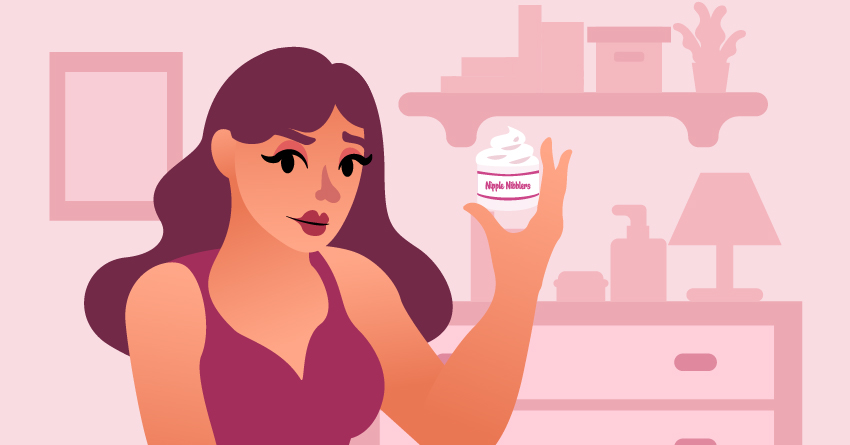 If you want to give your friend a mind-blowing boob play experience, get her the nipple nibblers. This naughty bridal shower gift is a special balm spread around the nipples for a pleasant sensation. They also come in different flavors like watermelon, strawberry, and raspberry. Not only will the bride enjoy it, but the groom also gets a kick out of the different flavors.
19

Novelty Condoms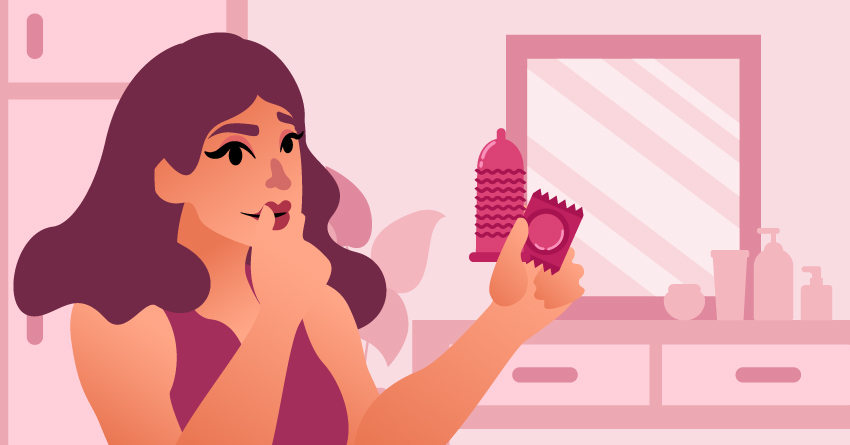 Condoms have come a long way since they were invented. They come (ahem, no pun intended) in different colors now. Instead of getting the plain old regular condoms, why not get them a red, blue, pink, green, rainbow, or hell, even something glowing in the dark? And to throw an extra oomph into the mix, get them textured condoms. They can go from slightly ribbed, ultra-ribbed to extra large dots. Once opened, these gifts will surely get a round of laughter from the party.
20

Scented Candles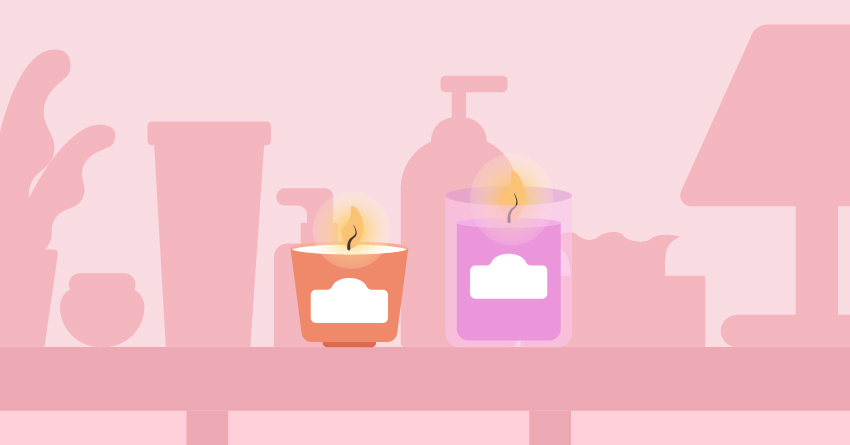 Speaking of scents, give your friend a basket of scented candles to make their honeymoon room smell fresh all the time. Aside from giving their room a romantic and sensual mood, the seductive scent will surely make her husband never get enough of her! It will be impossible for him to take his hands off her.
Lavender, chamomile, jasmine, and vanilla are your best options. They're very aromatic and are great for teasing the senses. You can also go with scented candles with gag titles for some laughs, like the "This Smells like my Vagina" candle from Goop.
21

Edible Underwear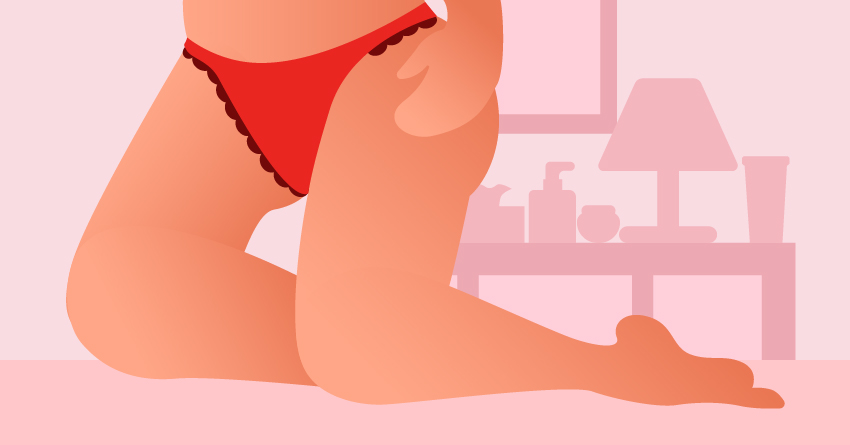 The bride can wear edible underwear like g-strings and bra candies. Most of the ones you can find online fit all sizes. This naughty bridal shower gift comes from candies strung along an elastic string. The bride and the groom can share a different sweetness with this in the bedroom. Tell the bride she can use it for reward and punishment plays or wear it as sexy edible lingerie. It's a gift that's not just fun but also very yummy.
22

Flavored Lubes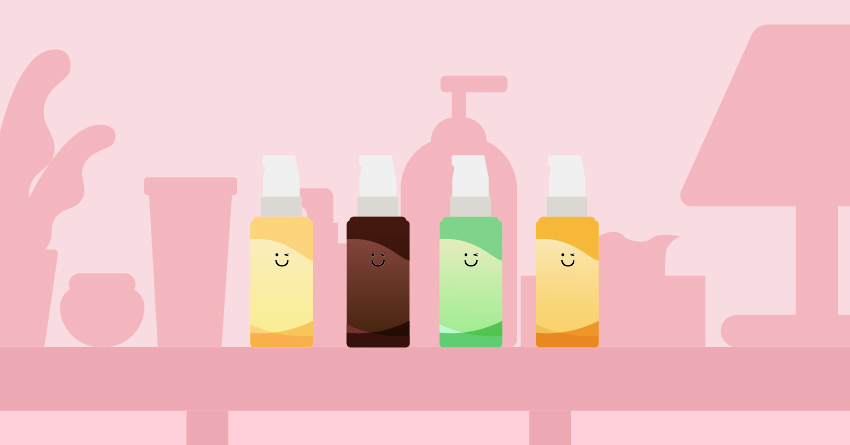 Never underestimate what lube can do for someone's sex life. They make everything so much better and less painful. If your friend is a virgin, she will find it very beneficial. She's less likely to experience any pain when she's properly lubricated. If her husband gets too excited in the bedroom and doesn't nail the foreplay part, he can spread lube all over intimates to make the insertion slicker and, of course, more pleasurable for the both of them.
23

A Basket of "Food Play" Items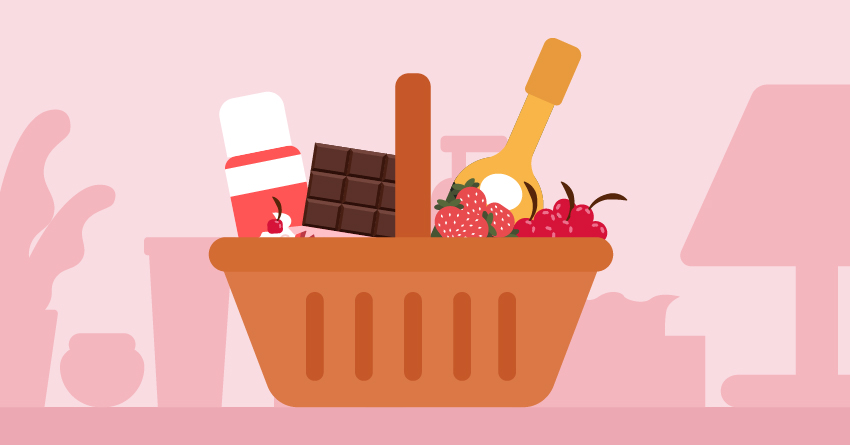 Are you looking for "safe" naughty bridal shower gift ideas? Why don't you arrange a basket of food for the bride and groom to play with in bed? You can opt for whipped cream, honey, champagne, chocolate, cherries, strawberries, candy necklaces, and other food play items. You can then just put a naughty note on the basket, explaining to your friend what the items are meant for.
24

Spa Service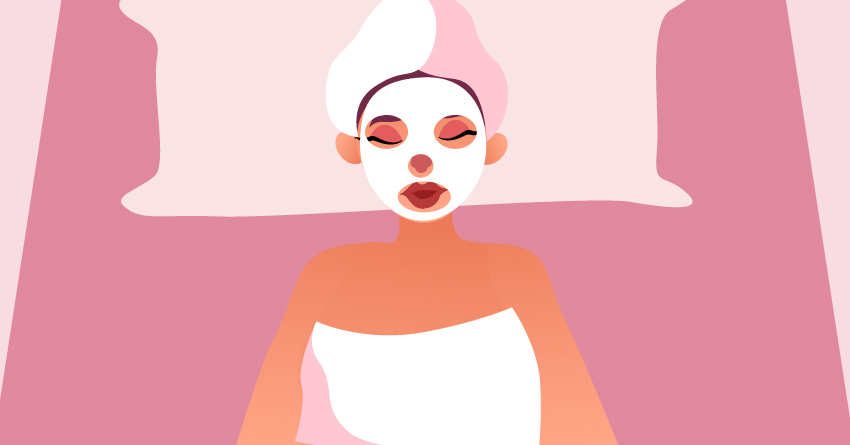 Planning a wedding is a challenging task; the prep list goes on and on. Even if you hire a wedding organizer, there are still things the bride and groom must take care of personally. There's just so much that needs to be done. The bride-to-be is probably going to be stressed out with all that planning.
You can treat her to a spa and massage day. She will relax and have soft and glowing skin on her wedding day. Choose a bikini wax, a body scrub, and a milk bath to ensure she's the most beautiful girl on her special day.
25

Sexy Playlist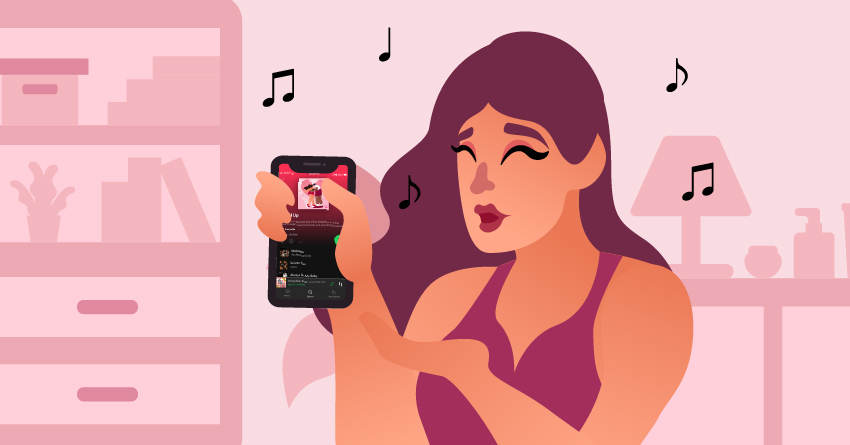 If you live far away and can't attend your friend's bridal shower, there's still a way to give her a naughty gift! Open your Spotify or your friend's preferred music platform, and create a customizable sensual playlist for her! It'll surely amp up the vibe at your friend's bridal shower or her honeymoon. To give you some idea on how to make your sexy playlist, you can check some of our Spotify playlists for inspo:
Takeaway
Weddings are fun, but bridal showers are also something brides-to-be look forward to. Know that your friend will forever thank you for arranging a bridal shower for her. Your naughty gifts are also something that's going to make her whole wedding process more memorable!
Before buying any of the naughty bridal shower gifts in this list, assess your closeness and relationship with the bride. Is she a close friend who is open to sexual topics? You can get her pleasure toys with ease. But is the bride your relative? You may want to steer to safe (yet still naughty) options. Happy shopping!