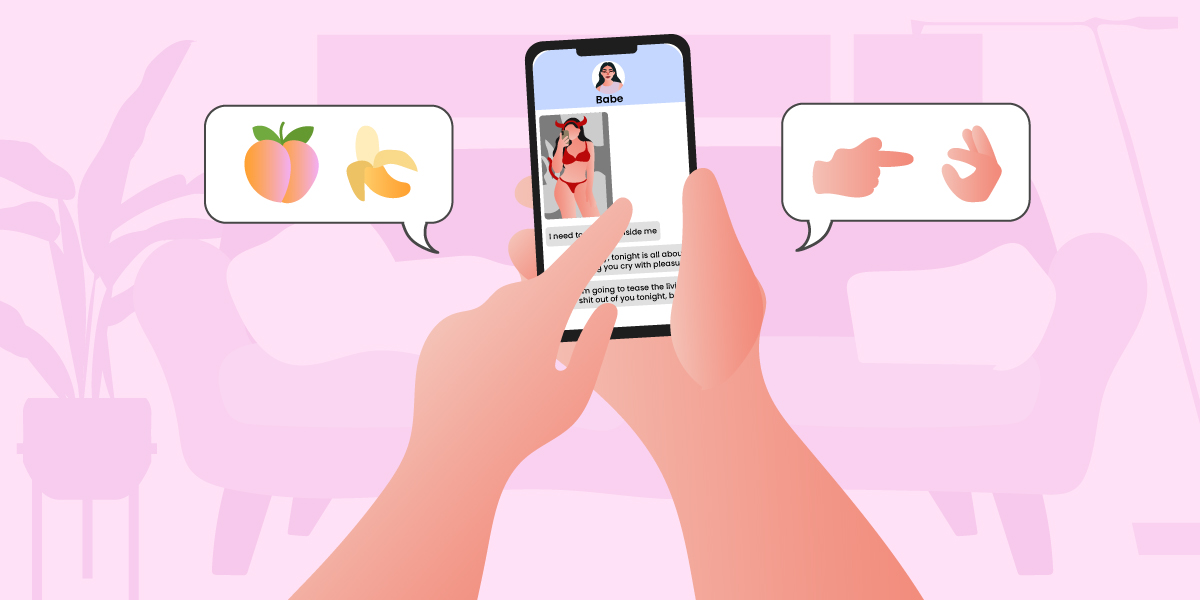 People think only erotica writers or natural dirty talkers would be able to get into dirty talking. That's not the case, though, as all you need is some confidence, a willing partner, and this starter guide to dirty talk.
Aside from using love toys or reenacting sensual fantasies, talking dirty to each other is also an easy way to spice up your sexcapades. It's perfect for building anticipation and a great pause if you need to take a few seconds off the grinding and thrusting. Not only that, but dirty talk limits your inhibitions. Being able to say the wildest words to your lover will surely ignite the rowdiness in you!
This is why dirty talking is worth a try. Who knows? Maybe those sultry lines will only bring you and your boo more pleasure. And if you've never done it before, keep scrolling as we will give you tips on making your dirty talking sesh as suave as possible.
How to Dirty Talk 
It's time to get into the nitty-gritty of dirty talk! Follow the tips below, and you're guaranteed to include dirty talk seamlessly in your sensual plays!
1
Check in with your partner before any dirty talking.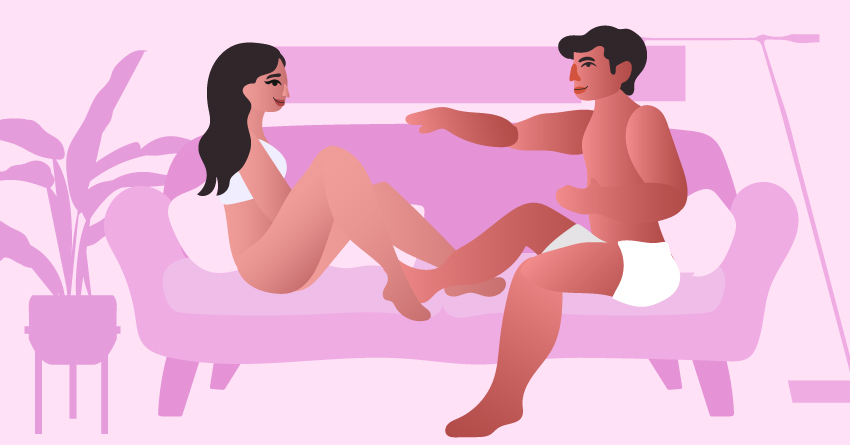 Before starting to dirty talk to your partner, make sure you're both on the same page. Let them know that you wanna be naughty with them. Now, asking them for consent to dirty talk doesn't necessarily have to be formal. You can still ask them and be subtly naughty about it— this sets the mood for what's about to come. Below are some examples to say to your partner as you start the sesh.
"Hey, I just woke up from a wild dream about us. Can I tell you about it?"
"You know… I can't stop thinking about last night… Wanna hear my thoughts about it?"
"You know, when doing the deed, I have this urge to let out dirty thoughts about us… I have quite the dirty mouth. Before we continue, I just want to see how you feel about that. Do you enjoy dirty talking during sex?"
Asking for consent also opens the conversations about off-limit words—terms that will never be used during the dirty talk session.
2
Prepare phrases you can use for dirty talk.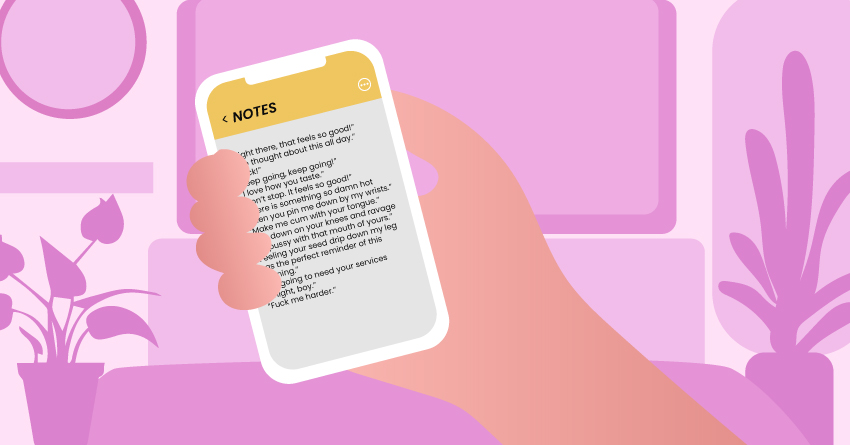 If it's your first time engaging in dirty talking, it's best to have some ammo for the sesh. As part of this guide to dirty talk, below are some of the common phrases you can use during the deed.
"F*ck!"
"Make me cum with your tongue."
"Hearing you groan, moan and shout when you cum is so f*cking satisfying."
"Keep going, keep going!"
"Get down on your knees and ravage my p*ssy with your mouth."
"Feeling your cum dripping down my leg was the perfect reminder of what happened last night."
"Ohhhh, I'm going to drain your balls tonight!"
"I wish I could control myself better around you, but all I want to do is rip your clothes off and f*ck you when I see you."
"Did you take a course on how to make me cum?"
"I dreamt about you last night and woke up dripping wet, which was nice."
"I love when you're rough with me."
"There is something so damn hot when you pin me down by my wrists."
3
Show confidence and enthusiasm.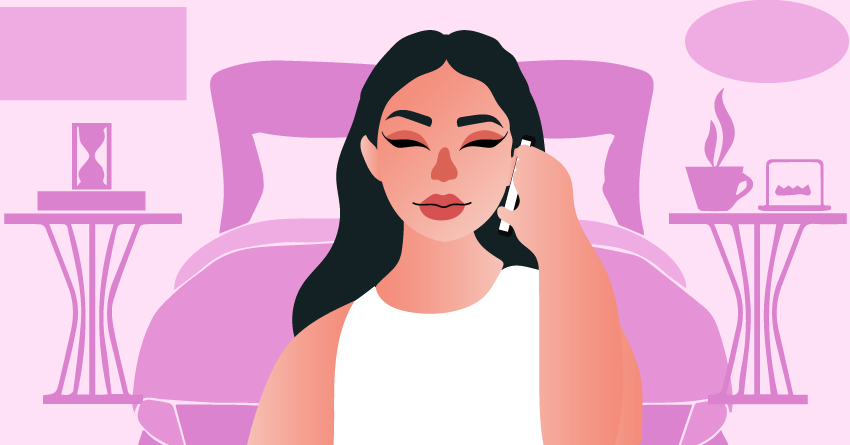 Everyone is nervous when it comes to sex, at least some of the time. And even though it can seem tricky when you pull off at first, confidence is key. And if your partner feels desired? They'll be more likely to help you feel that same feeling. Plus, it'll likely lead the person you're with to become brave and say or try new things too. 
4
Update your partner on your arousal.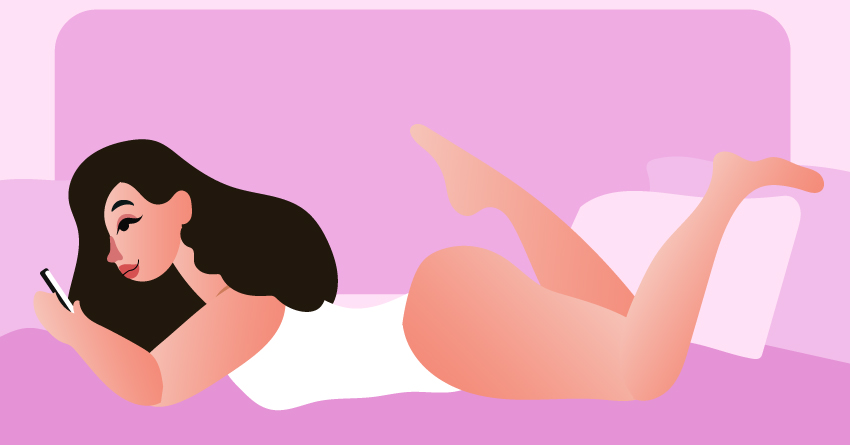 This tip is more for video chats, texts, or calls. Saying lines such as "I'm so wet right now." "I'm about to come." "You feel incredible." are great moment-by-moment updates to help you tune into your arousal. 
When you speak about what's happening in your own body, you're bringing awareness to it. On top of that, you're arousing them even more because they're thinking, 'Yes! I'm turning them on.' That makes them feel more confident. And that's what you'd call a win-win. 
5
Use all of your senses.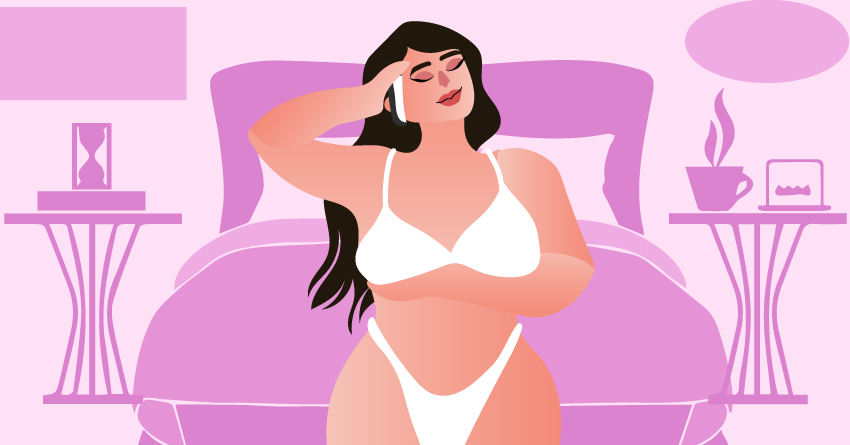 If you want to upgrade your dirty talk skills, use multi-sensory descriptive words. Even though there's nothing wrong with dirty talking to someone and using the primary senses (sight and touch), using the other senses will surely reel your partner in. Below are some phrases that use multi-sensory descriptive words.
"You sound so sexy when I'm going down on you."
"I love how you taste."
"Your smell is so intoxicating…"
"I could get drunk off your juices/scent so easily."
"Mmm, baby, I love the sounds you make, cum for me."
"I want you to cum so hard that I feel your cock pulsing inside me."
6
Consider the context when you're talking dirty.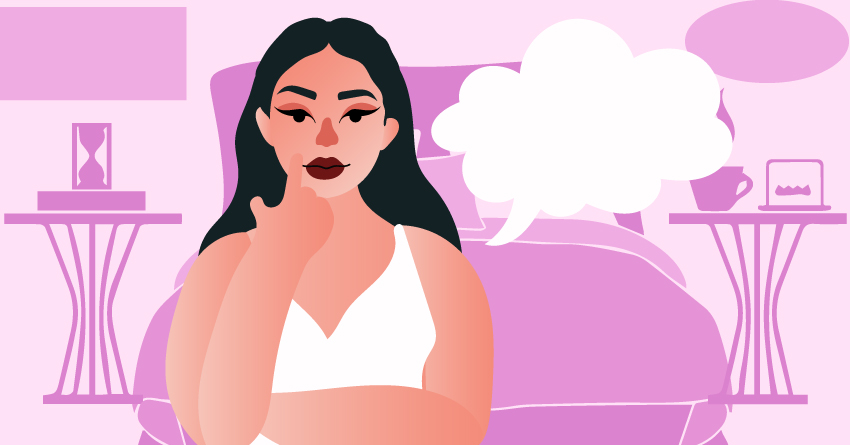 Another important thing to note before you start talking dirty to your partner is the context or the overall state of the situation. Don't just start telling them how hot their cock is while also at their family dinner. On the other hand, if you're eating in a dimly-light bistro and see your partner's naughty grin, that's the perfect time to say some sultry phrases. You can tell your partner, "The food is great here… but I can't wait to have you as my dessert."
Another good example would be this scenario: It's Friday night, and you got home a bit late for the dinner date that your boyfriend prepared. You apologize with a cheeky grin to make up for it, and he smiles back. This would encourage you to start massaging his back and bum, saying, "I've been a bad girl and deserve a spanking." The context here is a mix of coy and flirty vibe.
7
Try some role play.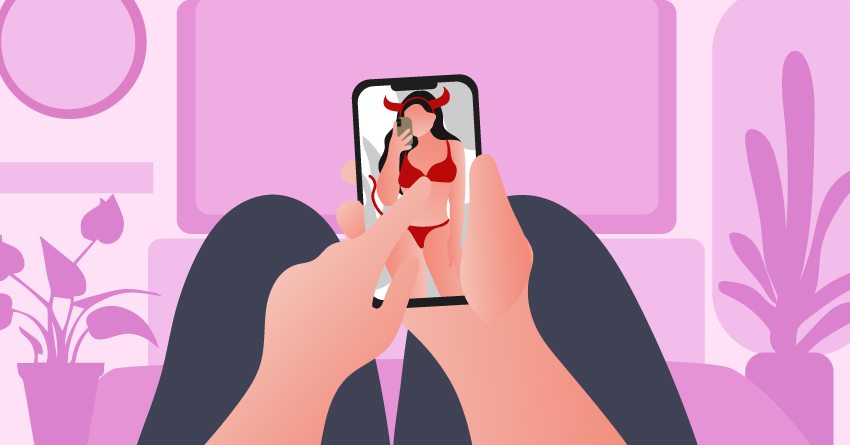 Of course, this guide to dirty talk will surely add roleplaying to the mix. Roleplaying is great to mix with dirty talking as you'll get to be in character, which minimizes your inhibitions to say raunchy things to your partner. For instance, you're playing as a dungeon master while your partner is enslaved, you may feel freer to use words that you might not be appropriate to say to your partner during a regular sex sesh. Roleplay also helps you get out of your comfort zone, which helps you and your boo be more experimental in the bedroom.
8
Adjust your voice tone depending on the moment.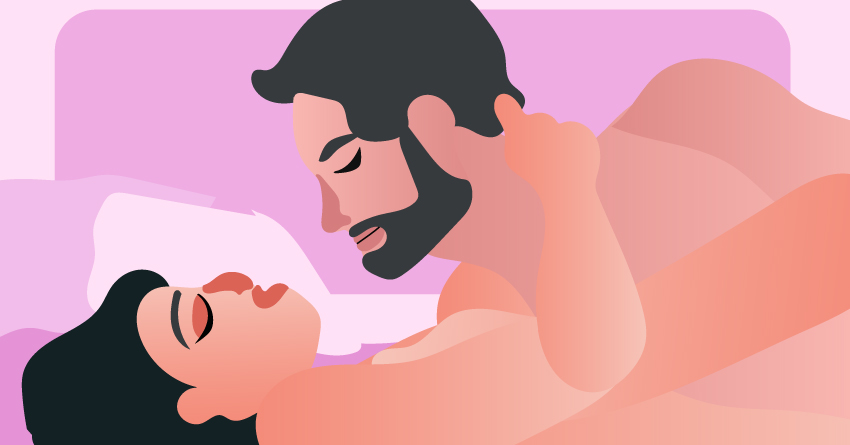 Sometimes, a slight vocal tone change can do wonders. In fact, most people enjoy dirty talk not because of the lines but because of the "sexy voice" that their partners put up when they're talking dirty. If you want to spice things up when talking dirty, focus on the delivery of the lines, too. Most people find a relaxed, deep, and round voice seductive and relaxing.
To help you achieve that "sexy voice, start having vocal exercises in which you'll hum in the morning to reach a lower resonance. Just get into a comfortable position, place your hand right where your diaphragm, gently breathe out and start humming. Keep on humming for 5 to 10 minutes.
Remember, though, not everyone is enticed to a deeper voice. Your partner may prefer a high-pitched tone, and that's okay. You don't also have to force yourself to change your voice to give a sexier vibe; your natural voice will always be enough to entice your lover.
9
Control the speed of your voice.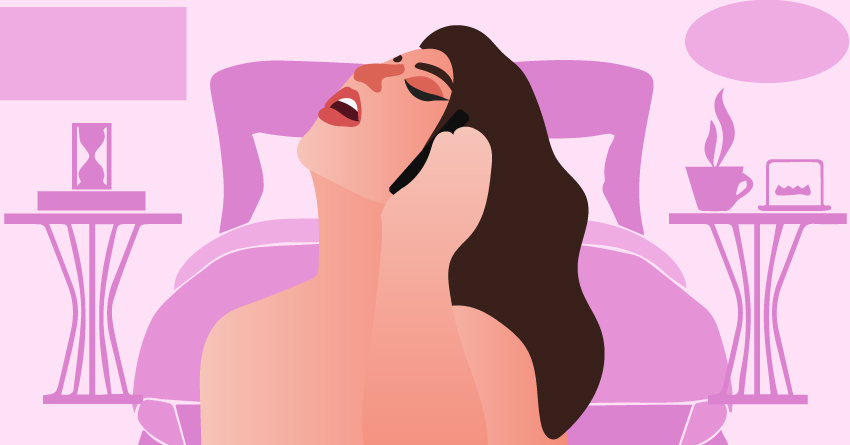 It's natural to verbally express pleasure at varying speeds and loudness during sex. If you feel like screaming as your partner wildly thrusts in and out of your vagina, go for it. But if you're having sensually slow and passionate sex, maybe it's best to whisper your dirty thoughts instead of being loud about it. The whisper-your-dirty-thoughts technique also works best when you're in a public spot.
10
Align your dirty talk with the right action.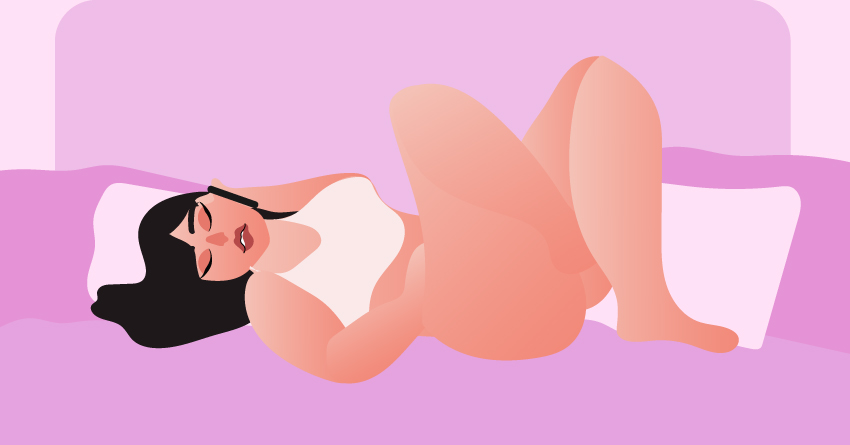 Words are hot, but actions are hooooter. When talking dirty to your partner, make sure your body language is also naughty unless you're in public. For instance, you're chilling at home while watching a movie, you can coyly whisper to your boyfriend, "I want to feel your cock in my pussy right now…" Then, you can move your hand right on his groin and massage his throbbing penis. That's going to drive your lover wild.
Dirty Talk Tips For Different Scenarios
You've overcome your shyness and now know how to talk dirty, but how do you apply dirty talk for different scenarios such as sexting or video calls? We explain all those further below.
1
Dirty talk in person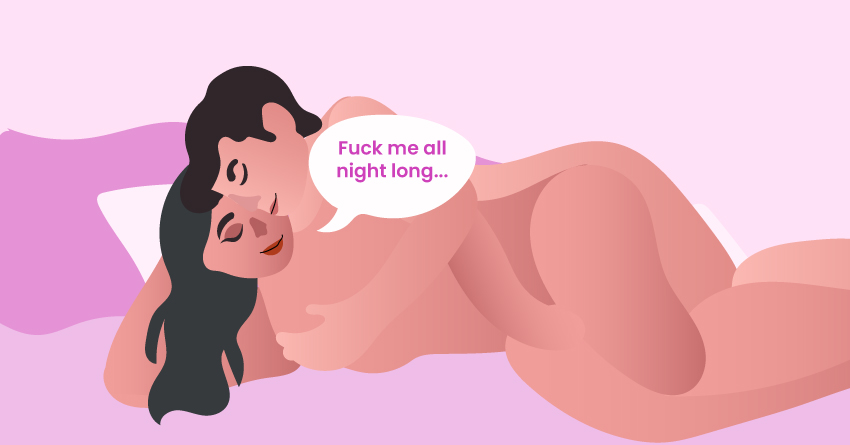 When you're with your partner, there are plenty of different lines to say depending on different situations. Try incorporating the following examples to spice up your outdoor interactions:
When you're out in public lines
I can't stop thinking about taking you into the coat closet, and have your cock fill me up.

If these people weren't around, I'd drop to my knees.
When we get back to the hotel room, I want us to come over and over again.
When you're in a private space lines
Come here. I want you to tell me about the porn you watched last night while I taste you.

I'm going to tease the living shit out of you tonight, babe.
You are my favorite flavor. Fuck me all night long.
2
Dirty talk while texting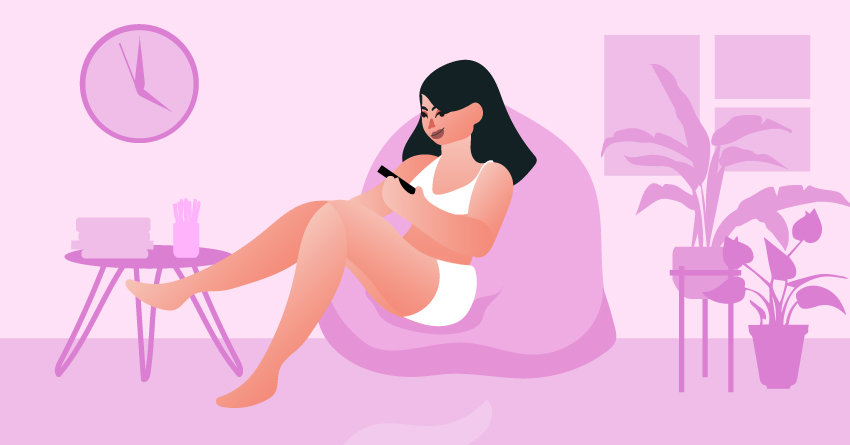 Over text, as compared to IRL, you have the gift of time. Time to draw out the experience and time to get creative in what you say. Combine the below sexting examples to craft the hottest virtual sex convo you or your partner(s) have ever had.
Building anticipation lines
I can't wait to send you a photo of the new sexy lingerie I got when I get home.

Baby, when I get home from work, I'm going to make you orgasm using only my words.
Will you be a good little boy for Mommy tonight?
In the moment lines
I wish you could reach between my legs and feel what you do to my body.

I'm so turned on. Do I have permission to touch myself, Master?
When I close my eyes, I can practically feel the way your hands trace the lines of my body… the way your fingers know exactly where my hot spots are.
Appreciation lines
You just know what to say….

In a single text, you're able to make my breath hitch.
Damn, those are some sexy messages you crafted tonight.
3
Dirty talk while video calling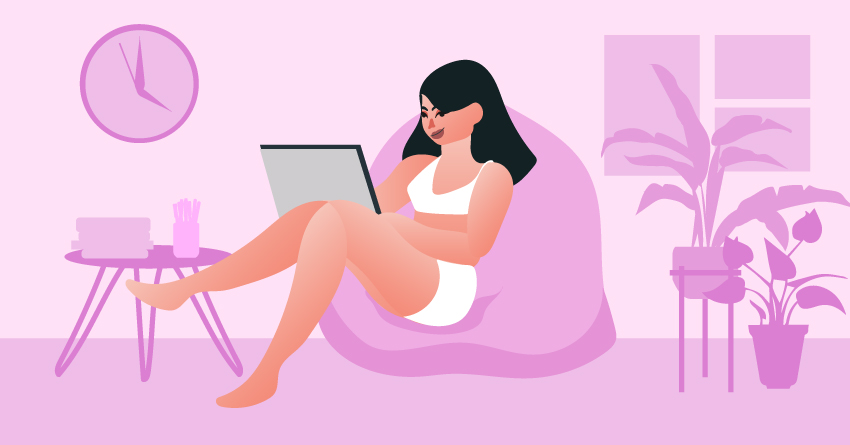 The key ingredient to phone sex is setting the scene. Spend time in your environment. How is your lighting? Are your angles working? Maybe you could light a candle or two to get in the mood. Consider the setting and your angles, then mix the right lines in the list below.
Building anticipation lines
Tonight, over our video call, I want you to make yourself come harder than you did last time.

Later tonight, I'm going to fill my pretty pussy with the dildo you got me for my birthday. I'll let you watch if you promise to make it worth my while.
I'm wearing the panties you like today. If you're free at 9 p.m., you can watch me take them off.
In the moment lines
If I were with you, I'd lay across your lap and take my time with that thick cock. First, I'd trace delicate circles over your shaft, slowly working my fingertips closer to your tip. Only when you moan would I suck your dick.

Go on, take out the lube I always use on you. Now, use it on yourself the way I'd use it on you: starting first on your shaft, then drawing it down your cock, then to your taint.
When I close my eyes, I can feel the heat of your body against mine. The way it emanates from your body when pressed against my body.
Appreciation lines
I don't think anyone has ever gotten me this horny without actually touching me before.

Wow… I didn't think it was possible to want you more. But after that, I will.
You are so freaking hot…
4

Dirty talk while on a phone call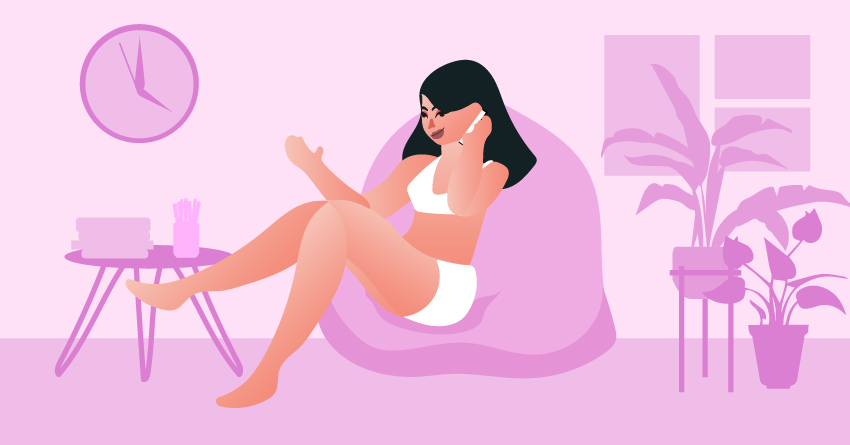 Dirty talk in phone calls are a great way for sensual interaction between couples in long-distance relationships. Call him with these one-liners to sound like the supreme phone sex operator! Trust the process, your boo won't know what hit 'em.
Building anticipation lines
I can't wait to make you moan my name tonight.
I'm going to take my jeans off so that I can more easily touch myself while I think of you.
When you're done with work, I'm going pleasure myself and have you cum with me
In the moment lines
I'm remembering the time you tasted me in the cornfield. The way you crawled between my legs, slipped your head under my summer dress, and lapped at me like a dog laps their bowl. You tasted and tasted and tasted, alternating using your tongue and fingers until I pulled you on top of me.
Imagine this: You're on the bed scrolling on your phone. I slip out of the bathroom in silk. My breasts spilling out of the material, my legs tanned from summer, my lips parted already ready to take you into my mouth…
I watched a porn video last night and I imagined us as I masturbate. Can I tell you about it?
Appreciation lines
Damn, honey, that was so hot. How did it feel for you?
Gosh, I had no idea that phone sex could be so good. Thank you for sharing that experience with me. I'm just a call away the next time you want to do that.
Would you be open to staying on the phone with me and catch my breath until I recover from that orgasm?
Dirty Talk: Things To Avoid
Along with what you should do, we've also compiled this guide to dirty talk the things you shouldn't do during a dirty talk sesh.
1

Don't go overboard with the profanity.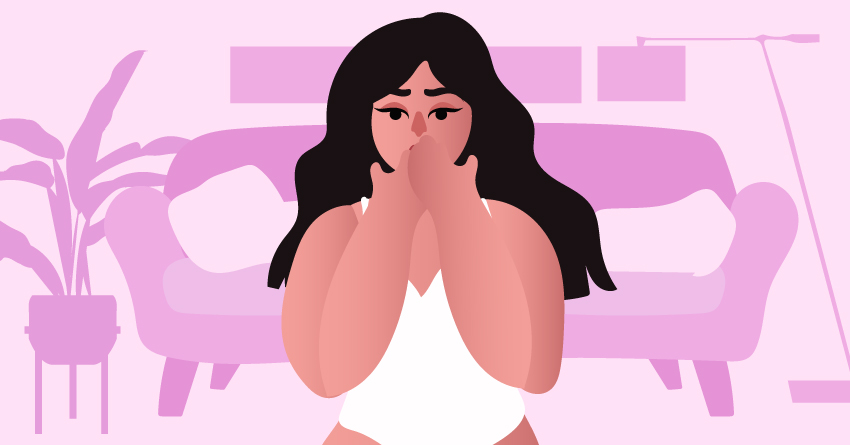 Cuss words can be hot, but too many can be annoying. Make sure that your partner is also okay with using profanity while talking dirty to them, or they may get turned off because of too much "f*ck you" during sex.
2

Don't bring up things your partner is insecure about.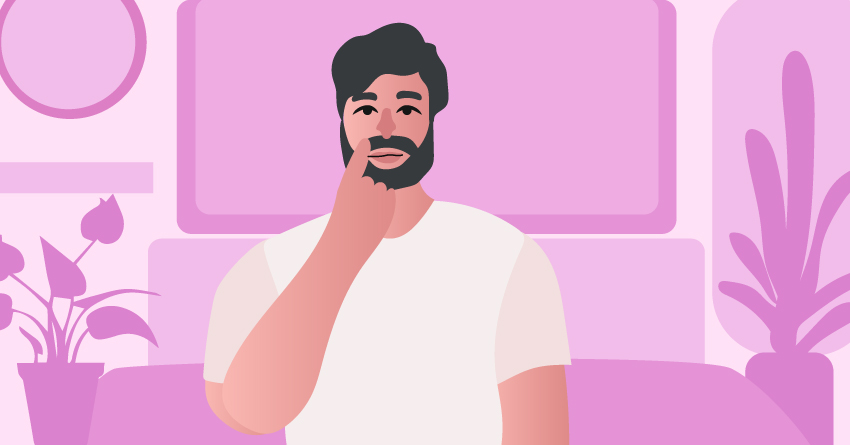 When it comes to dirty talking, it's still important that you make your partner feel good about themselves. Make sure to focus on their assets and what makes them incredibly hot. If you start talking about their belly rolls or small penis, you may have an offended partner, not a horny one. Now, this doesn't mean you should lie about their body just to make them feel good; they can also sense if one's genuine or not. Just highlight the best things about them.
3

Don't feel any pressure.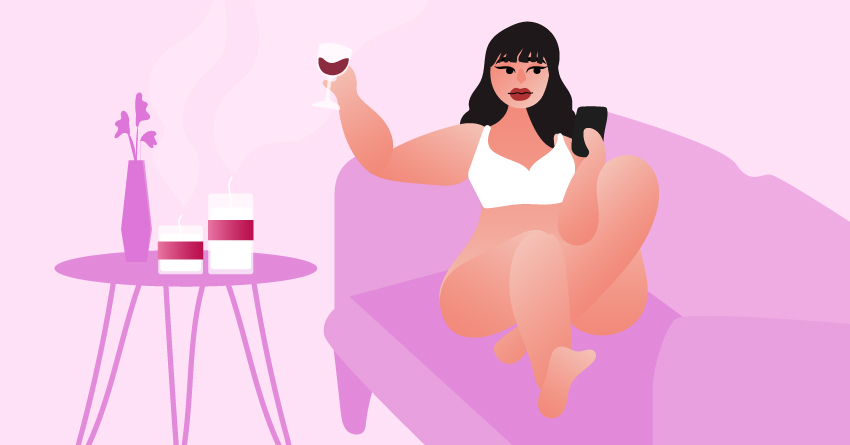 Dirty talking isn't some performance you have to perfect on each hit. So don't get pressured to be an amazing dirty talker after one session. Also, you shouldn't force yourself to do this activity if you're not ready for it. Your partner will surely understand if you don't want to do it yet.
4

Don't get so technical on dirty talk terms.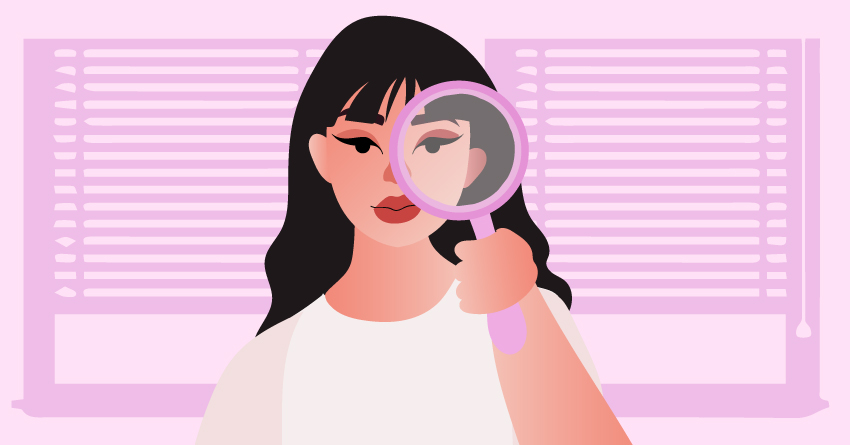 Dirty talking is supposed to be fun, so it's okay to not be specific with words. Unless your partner is into medical terms such as penis and vagina, just saying these words aloud doesn't have that sensual impact as someone using cock or p*ssy. Just loosen up a bit and get creative with your naughty phrases. Also, this isn't the time to be a grammar nazi. If your partner pronounced a word incorrectly, there is no need to correct them on the spot; just tell them after your naughty play.
5

Don't forget to keep things fresh.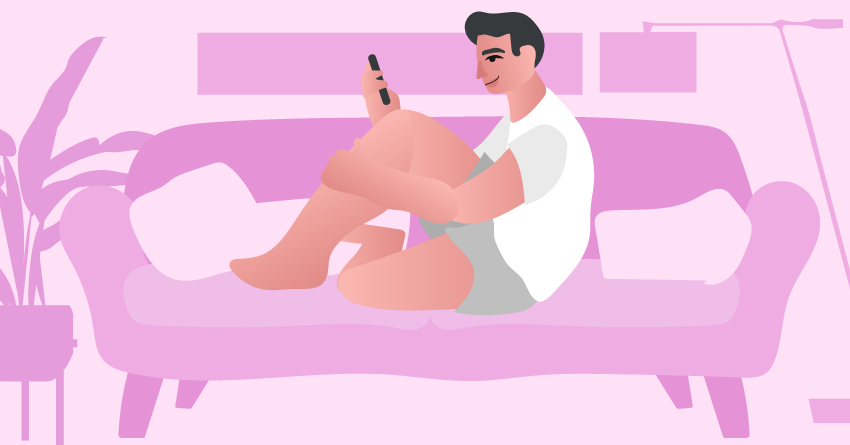 Here's the thing, talking dirty shouldn't be included in every sex sesh. It would get boring if you just kept talking dirty during the deed. Don't forget to try other things, such as going for a unique sex position or acting out each other's bedroom fantasies.
6

Don't ignore your partner's limits.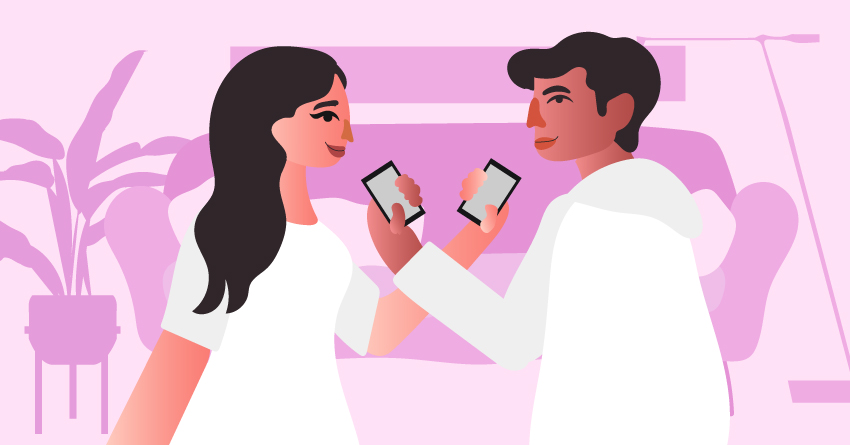 Even if you don't mean the nasty things, you would say while dirty talking, it doesn't mean that it wouldn't hurt your partner's feelings. For instance, some people may be okay with being called a "bitch" or "maniac" during the deed, while others may feel disrespected. Avoid having these issues by setting up the desires and boundaries of dirty talk before the deed.
7

Don't hurry too much.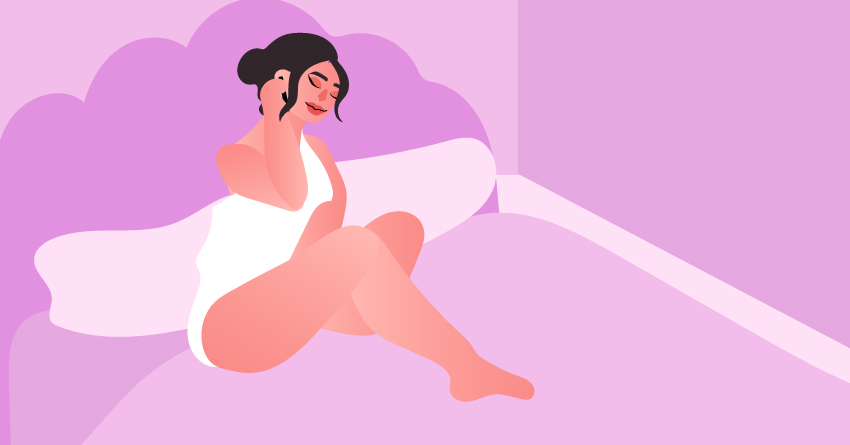 There's no need to rush, sweetie. It's best to build the anticipation and start with basic compliments. Once you've more confidence and see that your partner is also into it, you can proceed with the raunchier stuff.
8

Don't overthink!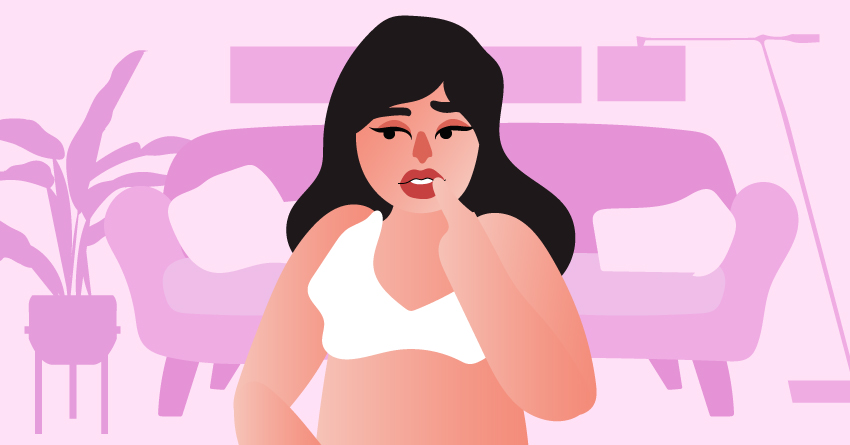 Dirty talk is all about getting loose and exploring your desires with your lover. It's not a competition. It's not some performative piece— so don't overthink it. When doing this, it's also best to remove any distractions, turn off the phone, finish all your responsibilities, and just take off all those responsibility baggage temporarily.
9

Don't forget to breathe.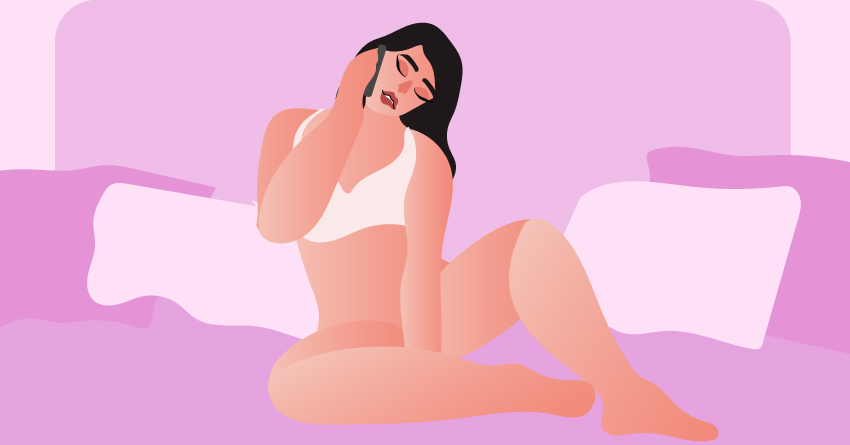 We get that some of you might feel extremely nervous when talking dirty to your partner. Just remember to breathe in… breath out. You wouldn't be able to unleash your wild self if you're nervous AF.
10

Don't hesitate to ask questions.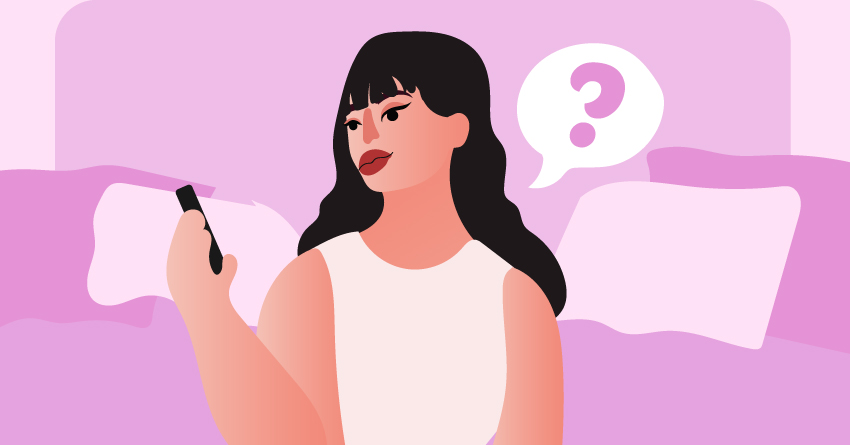 Cliche as it may seem, communication is the key in all relationships. If you're feeling clueless even after reading this guide to dirty talk, it's best to ask your partner about the things they would like on a dirty talking sesh. It's also great to get feedback after the deed and see how both of you can improve on it.
Combine Dirty Talk and Great Sex With These Essentials
Talking dirty combines with great sex is surely a treat. But why not upgrade it even further? Enjoy seamless sex with your partner using these essentials:
1

Satisfyer Double Whale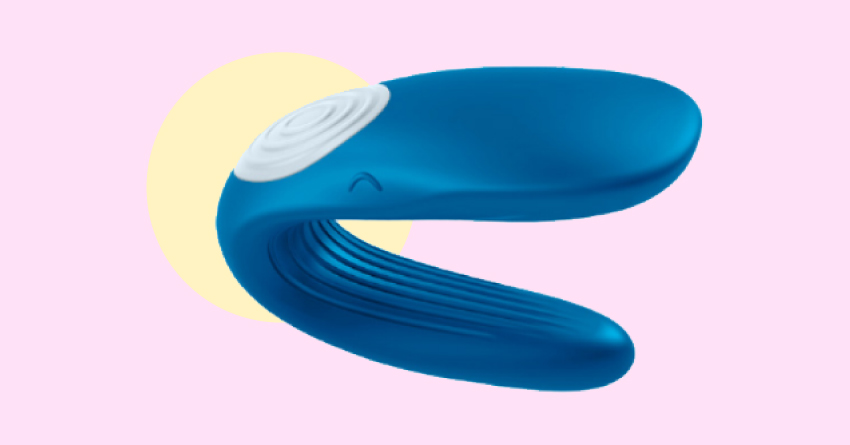 Best for: In-person interactions
Have you been wanting to share an intense climax with your partner? Say no more because we've got the ultimate couple vibrator for you. The Satisfyer Double Whale brings a surge of pleasure for you and your boo. It features an ergonomic u-shaped structure and powerful vibrations.
2

Disturbia Whip
Best for: In-person interactions
If you'd like to explore BDSM and talking dirty, remember to establish your safe words with your partner. Other than that, have at it with this amazing item! One look at the Disturbia Whip and you know at once it's not here to play around. Made from leather and with a total length of 42cm, it means serious spanking business.
3

Lovense Diamo App-Controlled Cock Ring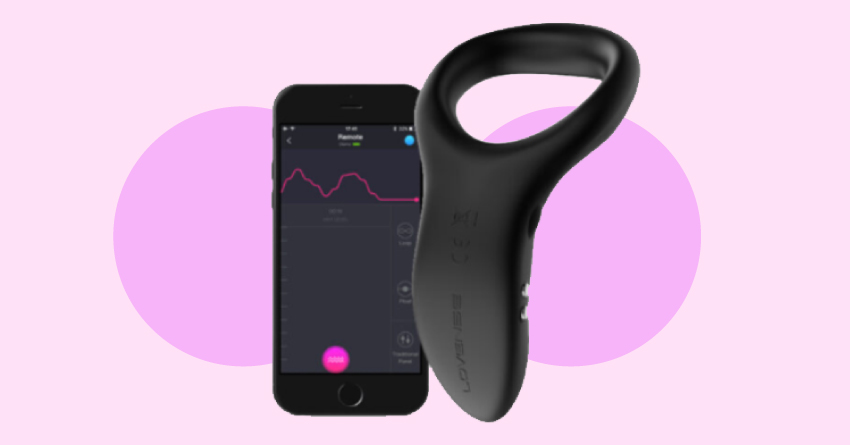 Best for: Long-distance relationships
This is perfect for those in long-distance relationships! Spoil yourself and his member with super-strong vibrations! The Lovense Diamo App-Controlled Cock Ring helps you have stronger and longer-lasting boners, featuring an ergonomic design, pulsating vibrations, and app-control function.
4

Chocolate Lube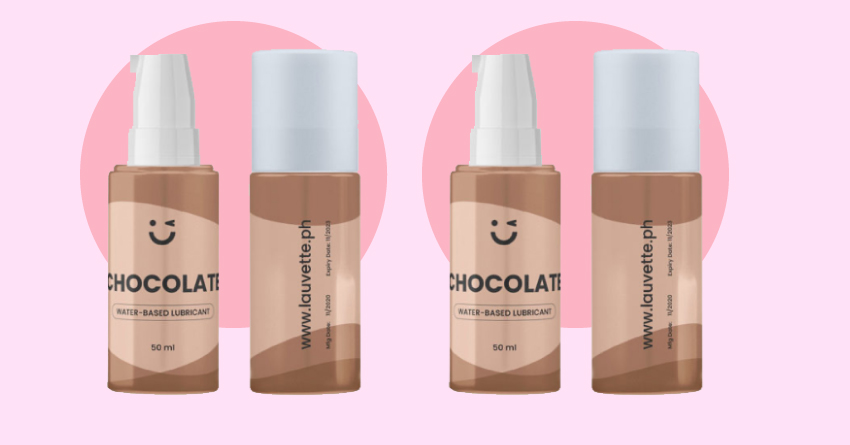 Best for: Solo plays & In-person interactions
Enjoy chocolatey sweetness, whether you're masturbating or with a partner! Talk dirty while giving him a hand job with the sweetness of the Lauvette Chocolate Lube. This lube is made with a body-safe and long-lasting formula, making it an ideal lubricant for various sexcapades. It's great for various kinds of energetic plays, such as oral sex and body massages. This lube is also ideal for vaginal or anal penetration, ensuring a smoother groove during the deed. 
5

Satisfyer 1 Next Gen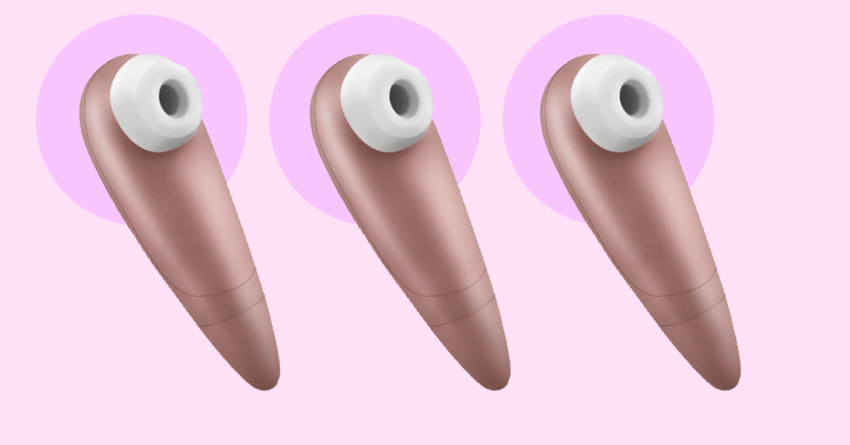 Best for: Solo plays
Looking for a compact clit sucker that can deliver similar pulsating pleasures as your partner would? We gotchu. The Satisfyer 1 Next Gen is an air pulse clitoral stimulator packed with 11 irresistible pressure wave modes. With its handy size, low-noise design, and waterproof rating, it's the ideal toy for your out-of-town trips!
Frequently Asked Questions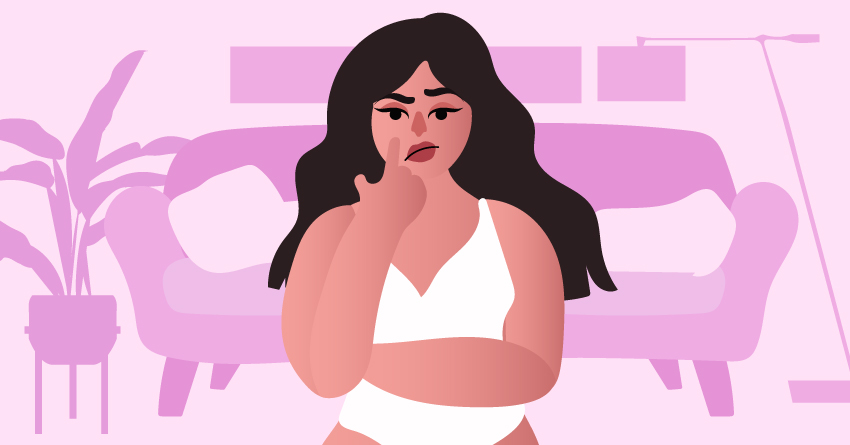 You're now equipped with the confidence, essentials and tips to do dirty talk, but you may still have more queries. Don't worry. We got you covered on that end with the list below.
1
I have a high-pitch voice. How do I make it deep and sultry without making it forced?
The first thing you'll need to do is start with relaxed breathing. This is crucial because the only way to naturally unleash that deep, sensual voice is by having adequate breath support. As mentioned earlier, humming in the morning for 5 to 10 minutes can do wonders. It'll warm up your voice and help you release those sensual vocals. Check out this video for more info about the breathing exercise. 
2
How do I know he's turned on?
It's all about observing. Just check his facial expressions and his body language. Does he react positively to the things you're saying? Continue. Does he feel offended or he looks annoyed with it? You may want to change the subject. 
Asking with lines like "do you like that?" or "how is it?" will let him give you instant feedback on what you're doing. And if you want him to do things to you, feel free to do so too. You can establish your physical desires before or during the deed. And both of you can always give feedback afterward on each other's performance.
3
What are the best angles to do during a steamy video call with my partner?
You can always practice with yourself looking at the computer or the laptop camera, or simply with a mirror. Only you will thoroughly know the best angles of your body, and your partner surely enjoys your company and appreciates your body anyway, so that's already a huge plus. 
You can prop up the camera showing your full crotch to your partner if that's what you both want. Or you can prop the camera to your side while you play with your nipples. Your angles entirely depend on what you and your partner want to do. You can spice it up even further if you have good lighting to show your body. Make sure to be facing a good source of light, at least during a video call.
4
When is the best time to talk dirty?
As we've mentioned in the tips above, it's important to check-in or let your partner know first that you are up to some sex and dirty talk. Other than that, it all boils down to knowing the context of when to use dirty talk. 
Dirty talk is great when you are already doing something already sexually pleasant with your partner or doing foreplay or any time leading on to sex. You can talk dirty when you're giving him a hand job with moans or a line like "you taste so good." Another good example would be when you are already lounging with your partner at home. Both of you are playing around. You can give him a cheeky smile and say, "If you don't stop playing around, I will have to grab the ball gag and whip, then teach you a lesson."
5
How do I know when to speed up my voice?
Speeding up your voice and talking dirty is best when you're in the middle of hot sex! Speeding up your voice is great usually when both of you are sweaty. And your partner is in the middle of pumping in and out of you.
Screaming lines like "F*ck me!" or "I love that thick cock!" are great examples to keep your partner going and going deeper inside you. Speeding up your voice goes well while you are breathing like it's a cardio workout. You could also slow your voice if you are having slow, passionate sex. Ultimately, the speed of your voice depends on the kind of sex you're experiencing.
Takeaway
Good job, you've made it to the end of this dirty talk lesson! With these tips, you'll surely be driving your partner haywire with your beautiful body and dirty lines. Remember that good communication, setting and mood are key to supreme dirty talk.
For more sex tips, check our blog articles here. And if you have specific sex questions, drop a question to Dr. Sex, she'll be more than happy to answer your queries. We wish you the best of luck, lovers!