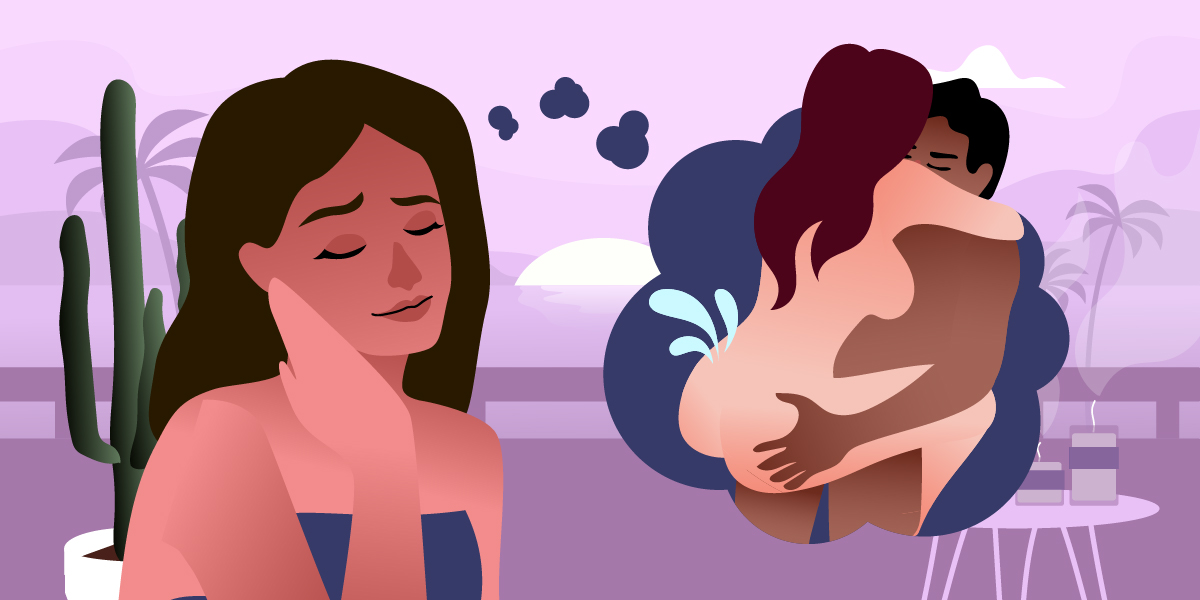 Don't we all fantasize about certain things when reality can be a bore? Whether it be a dream vacation, a new business proposal, or an influx in income, they stimulate giddiness and excitement with some hope that they'll come true. Perhaps that's one way we can look at sexual fantasies, wherein our physical senses are on an overload when meshed with our desires.
Enhance your knowledge of sexual fantasies aside from the surface-level idea of "thinking dirty, bedroom shenanigans" through this beginner's guide filled with common themes and tips on safely living them out through actions.
What are Sexual Fantasies?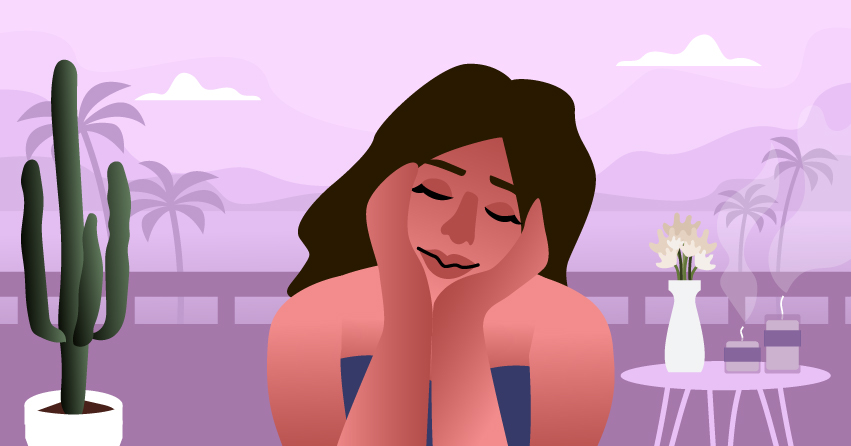 Sexual fantasies are mental images that ignite one's sexuality and plot arousal around it. To break the ice, they're nothing to be ashamed of because everyone has one (or more even)! You can be the shyest or most sociable butterfly out there and picture your most sexual self having the most vulgar, filthiest, steamiest sexcapades! We're all human, after all. We crave that action.
In other words, they're normal. So rather than shaming others, it feels more rewarding to celebrate our erotic thoughts and ideas. Daydreaming about those thoughts, even if they're taboo, is also healthy. It can even reduce one's anxiety levels and boost their self-esteem when one embraces that side of themselves. To add to this, sex coach Gigi Engle once said, "The more we talk sexual fantasy and normalize the conversation, the less we'll beat ourselves up for having twisty, sexual, steamy [thoughts],"
Sexual fantasies can light up the bedroom a lot more when things get dull (and it does happen), expressing new sides to your partner and vice versa that you have yet to show. However, some fantasies may be challenging to enact with your partner when you bring them up. We'll learn more about it later.
Also sometimes, we opt not to push through in pursuing those sexual fantasies as it unravels something deeper within our being. Sex therapist Cyndi Darnell shares that "these fantasies can offer a portal into aspects of our non-sexual emotions that we're trying to reconcile in our day-to-day lives." 
Amplifying the concept of sexual fantasies is best known by sex researcher Justin Lehmiller. In 2018, he conducted a survey answered by more than 4,000 American people on the backing reasons why people have sexual fantasies. From there, he reported that 98% of people in the study reported having at least one sexual fantasy.
This survey became the basis of his book, Tell Me What You Want: The Science of Sexual Desire and How It Can Help You Improve Your Sex Life. We'll learn more about this study in the next sections, as it's also the main basis of this guide.
Another crucial thing we want to point out with Sexual Fantasies is that it's not a pathway to cheating. They're merely a figment of our imagination wherein we can choose to pursue them or not with proper discussion, especially if you're in a relationship. They are like sex dreams, wherein it's under none of our control regarding how they spark an interest within us. Meanwhile, cheating is a sober choice that destroys the trust between you and your partner.
Why Do People Have Sexual Fantasies?
As normal as they are, sexual fantasies can spark out of nowhere. Like we can live normally and peacefully, then suddenly get heated at the thought of being railed in various ways. But then, they can also make themselves known to us in other ways. Through Lehmiller's study, here are the top 5 reasons why people vision such erotic fantasies.
1
They want to experience sexual arousal.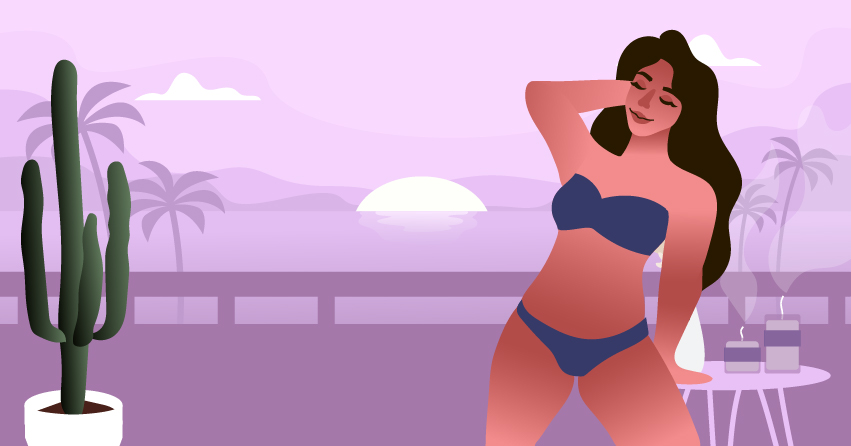 Makes total sense to be the number one reason. Before ever getting sweaty and hands-on with anyone, the idea of sex and what it can be like for you starts in your mind. Starting out as a virgin, clueless in sexual practice, you'd let your mind wander off on the skills you want to have. Whether you crave a mouth without a gag reflex, being eaten out in a semi-public place, or having your wrists cuffed on the bed, you desire to be desired. To be someone's main star and focus as they please you or vice versa.
Sexual fantasies will make your body quiver, feel heated, and blown away. And to think you haven't touched yourself yet! Because when you do, that amplifies the game even more, dear reader.
2
They're curious about various sexual sensations and experiences.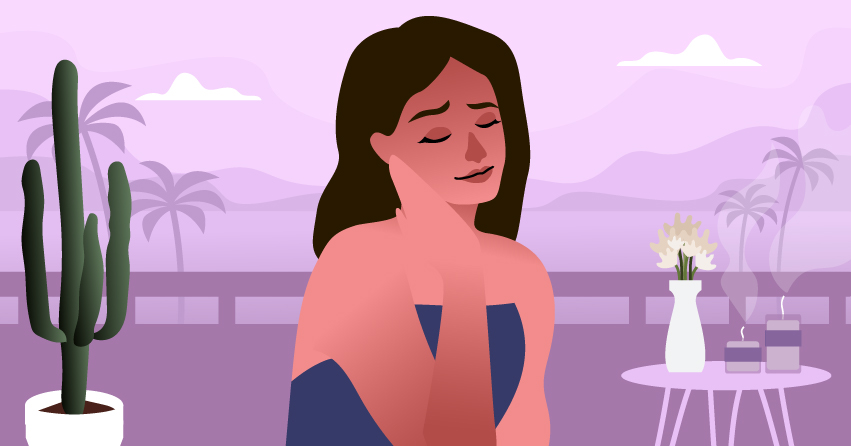 This reason is possibly rooted in everything the media shows about sex (even if they're overdramatized) or your friends' personal experiences. There may be bits and pieces you've never done with anyone or yourself, allowing your mind to dilly-dally with the information and create a scenario just for you. Maybe it's how the male interest puts your legs on his shoulders to thrust deeply, or the female lead lowers themselves down on you with a moan, it's also possible that your friend tried a certain position they and their partner enjoyed and it made you wonder how'd it feel for you.
As humans, we naturally want novelty in everything we do. It's why we explore and go on adventures because there are many things we have yet to discover about ourselves. Sex isn't an exception to it, and as much as possible, we aim to fulfill our sexual fantasies in different parts of our lives even. We'd rather die trying to do them all than live without putting the effort in.
3
They have unmet sexual needs.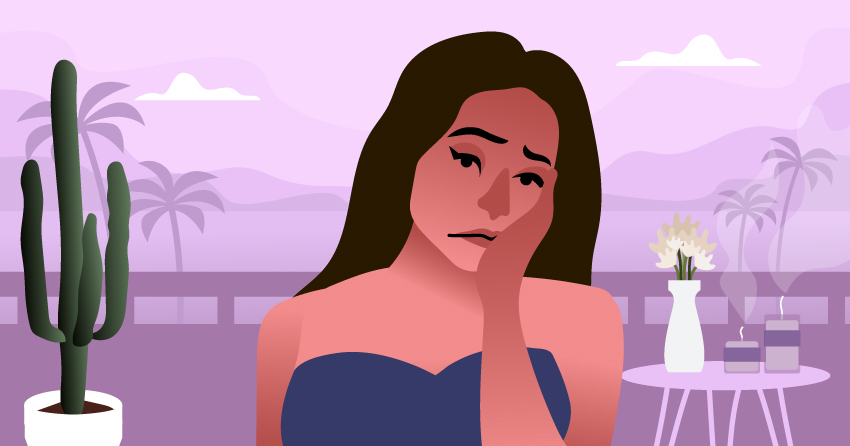 Oh, yes. Something we all dread, but quite so, these instances do occur. Even if it's highly common among single people since they have no one they can be sexual with, those in relationships can also sense a lack in their erotic desires. We believe that in the latter scenario, that should be communicated to avoid future conflict. However, it doesn't make the importance of sexual fantasies any less or bad. They're a close reminder of ourselves deep down and what we want to achieve if possible. To not settle for less.
Then for those fantasies, we are sure we can't bring out to the bedroom; we live it up to the power of our imagination to do its magic. And that'll be enough to exceed our expectations, especially when we touch ourselves and use sex toys.
4
They want to escape reality.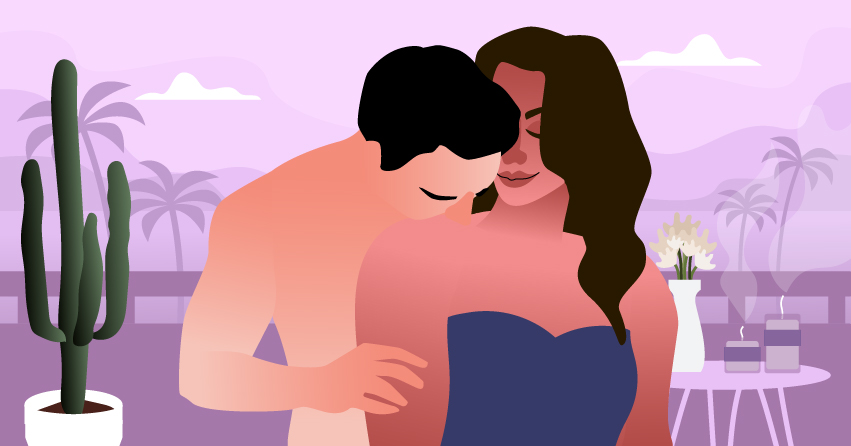 Now, who hasn't wanted to take a step back from the real world to recenter and realign oneself? Or maybe you need peace and quiet when overstimulated by all that hustle and bustle?
So when you choose to drift momentarily away from reality, your mind may shift to its sexual thoughts. To your sexual fantasies, where anything is possible. There's no fear nor shame in those fantasies; you accept yourself for who you are. We all desire a distraction that leaves us elated and a bit naughty because the stagnancy of life can be such a burden. We need the fiery flames and sparks from those fantasies to light up our days and nights. Because when we need to return to reality eventually, at least we get our short yet steamy sexcapade in our heads.
5
They want to tick off a taboo desire on their list.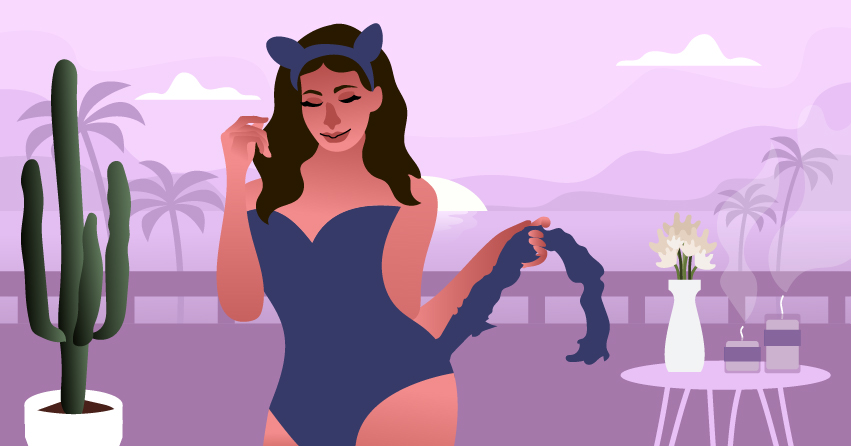 Everyone has various definitions of taboo in their life. Regardless, we can't help but crave for the things we can't have. As long it hurts no one when you open up, then it's practiced consensually and safely, then what's stopping you really? What shouldn't stop you is others kink or fetish-shaming you for liking certain things. Because sexual fantasies are normal, we have at least one of them that is on the taboo side. We should all have a pleasurable experience without the extra snide comments.
7 Common Themes of Sexual Fantasies and Examples
Now that we shed some light on the top reasons why people have sexual fantasies every now and then, we'll delve further into Lehmiller's study behind the main themes he observed through the respondents and their deepest sexual fantasies.
1
Multi-partner sex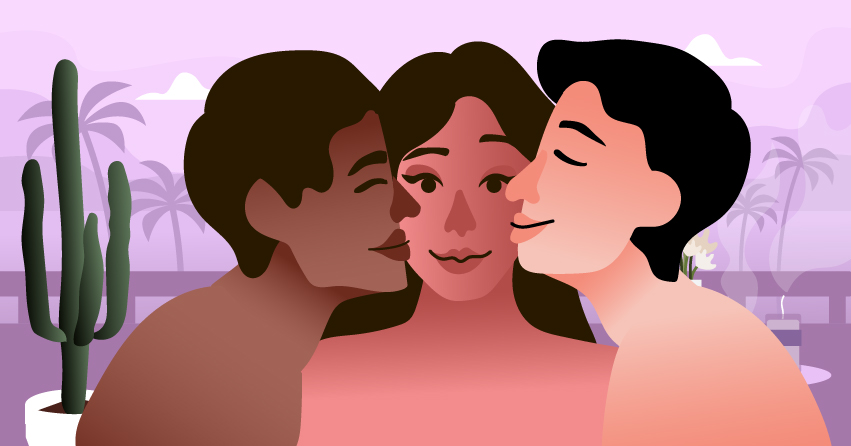 The more, the merrier! That extends even in the bedroom. In this kind of sex, you're the main character. You're the one everyone in the session wants to please so much. It can include your significant other (if applicable), or strangers. Or you can be in a relationship and fantasize about this type of sexual fantasy without your partner.
This study shows that among almost 800 British people, men dream more of having sex with numerous people, strangers included. Then as for women, they fantasize about doing the deed with people of the same sex or celebrities. Another reason this makes a fun kind of sex is all the sensory play! More smells, tastes, holes, your own body tingles thinking about how you can stimulate and touch them pleasurably.
Examples:
Group sex

[number higher than two]-somes

Orgies
2
Powerful sex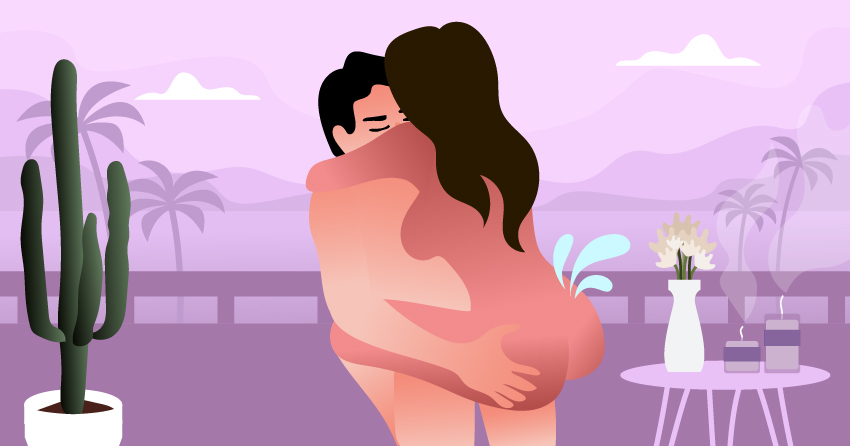 This type of sexual fantasy will have you thrown around in bed like a rag doll whose lust-driven for their holes to be filled and bodies to be wrecked. Safely and responsibly, of course. In other words, powerful sex is rough, aggressive, and even animalistic.
BDSM-wise, there can be a dominant who controls their submissive to do whatever they want. You are vulnerable, which makes the session hot, especially if you're the submissive because the dominant can toy with your emotions and body as they appeal to "know better". Plus, lots of power exchange!
Examples: 
Impact play (spanking, whipping, slapping, and more)

Degradation/humiliation kink

Restraints,

Ethical roleplay with authority (boss/employee, bodyguard/royal princess, professor/student)
3
Consensual non-monogamous relationships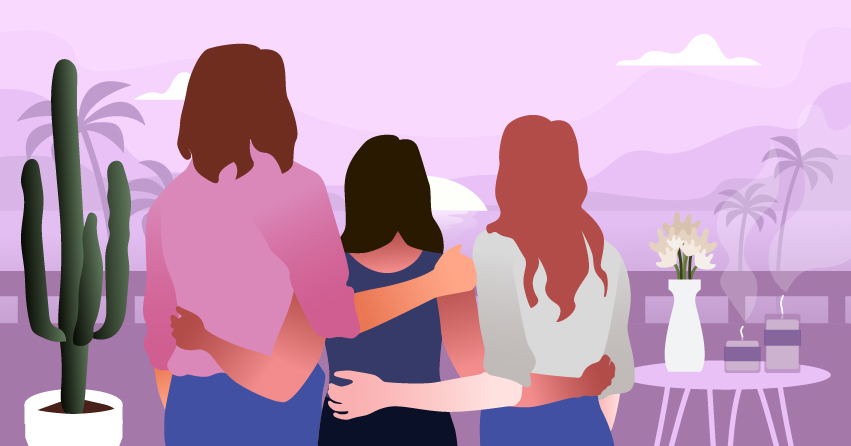 In line with multi-partner sex, either you or your partner may be keen on inviting another person (or more) to your private chambers. As long this is something consensual and well-discussed, then why not?
Aside from this example, you can act on this sexual fantasy by sleeping with another person outside the monogamous relationship. This excludes you or your partner from the mix. Heck, either of you can choose to watch them do it, depending on the terms all parties agree on. Be a voyeur or an exhibitionist; that's up to you.
Examples:
Polyamory

Cuckolding

Open relationships

Swinging
4
Passion and romance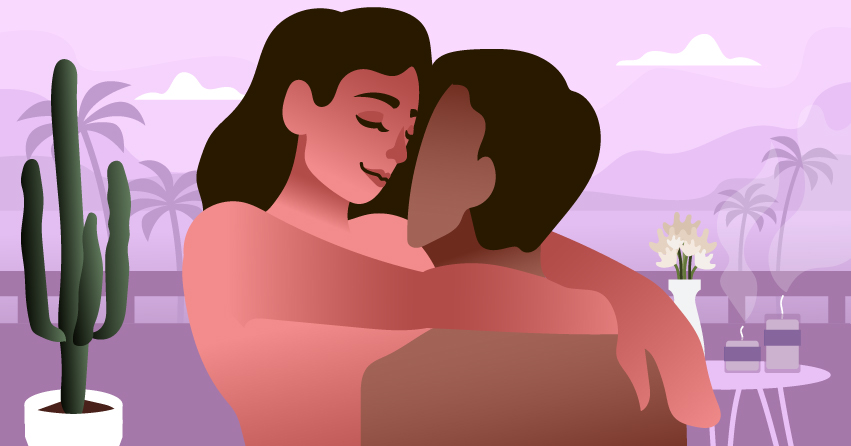 This type of sexual fantasy is subjective because we all have differing opinions on passion and romance. But the key aspect here is that we share an intimate and emotional connection with the person, wherein we feel loved and desired wholeheartedly. Like you can either be choked yet your partner utters the 3 big words during the deed, or have slow love-making with scented candles around you.
This type of sexual fantasy is also another way to learn more about yourself and whatever flaws you may have (physical or sexual) and work on them to be a much better self. Because frankly, you may not have given yourself enough love in this tough world we live in.
According to Lehmiller, he observed how this sexual fantasy is common in younger respondents. Specifically, 88-91% of straight men and women, and 87% of gay and bisexual men and women dream of their current romantic partner. A possible reason behind the audience being younger for this type of sexual fantasy is the common practice of hookup culture, where we mostly get off to ONS or friends-with-benefits set-ups more than creating an emotional connection because we crave sex more. Yet we choose not to commit due to many reasons.
Examples:
Love-making sex on vacation

Honeymoon sex

Candle-lit dinners (alone or with your partner)

Maintaining intimate eye-contact

Sensual massages

Praise kink

Sensation play

Learning each other's love languages
5
Erotic flexibility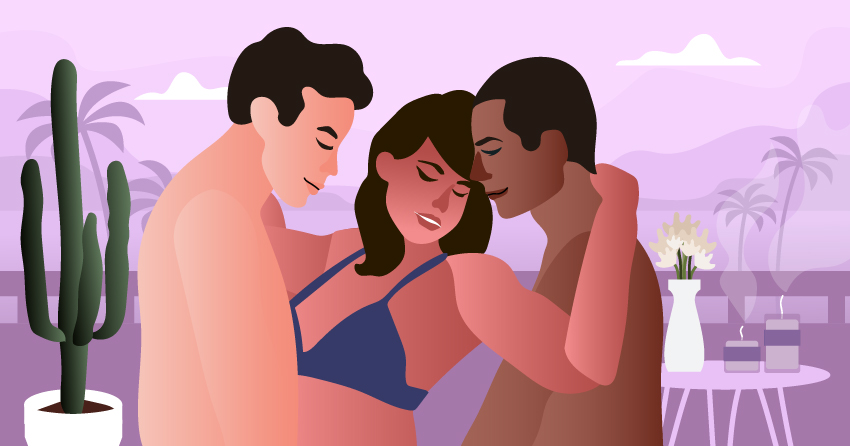 There are two ways to venture around this sexual fantasy: same-sex encounters and gender-bending.
What makes this exhilarating is that you're challenging society on their standards of gender and sexuality on you; that you can make the rules too. You get to explore your creativity and not mind what you're "supposed" to do. Being free in this sense, especially if it's a side you don't often show, gives access to your partner another side of you, which strengthens your bond the more as you learn more about each other.
Examples:
Cross-dressing

Sex with a cross-dresser

Group sex with those of the same sex (overlaps with multi-partner sex)

Group sex with your partner and someone either the same sex as you or your partner
6
Switching up the routine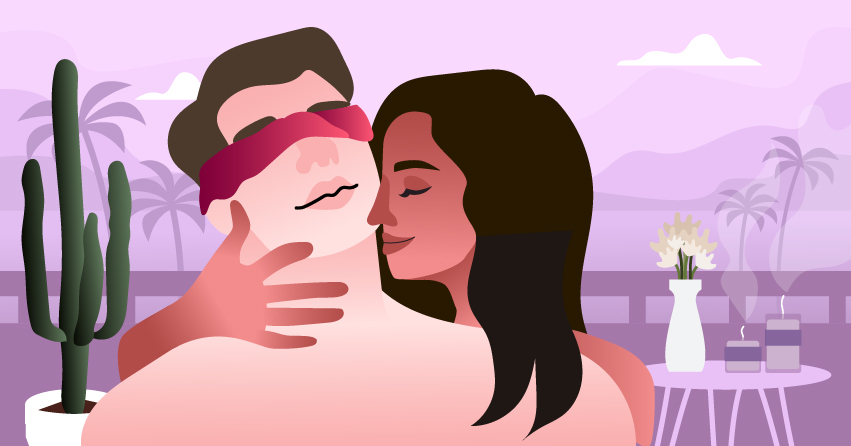 There's this rush and thrill of doing one new thing in the bedroom, even more when it's something that has risks involved. Variety is the solution to sexual boredom, which sparks adrenaline. The more adrenaline, the more aroused we can get.
This sexual fantasy is helpful for long-lasting relationships wherein you're already so familiar with your bodies that there must be more than you have yet to unlock with your partner. It's reigniting a spark you had when you were both still fresh and new in your relationship.
Examples: 
Especially with the first two examples, be smart with the first two and follow the rules and regulations to avoid getting caught!
7
Taboo or forbidden situations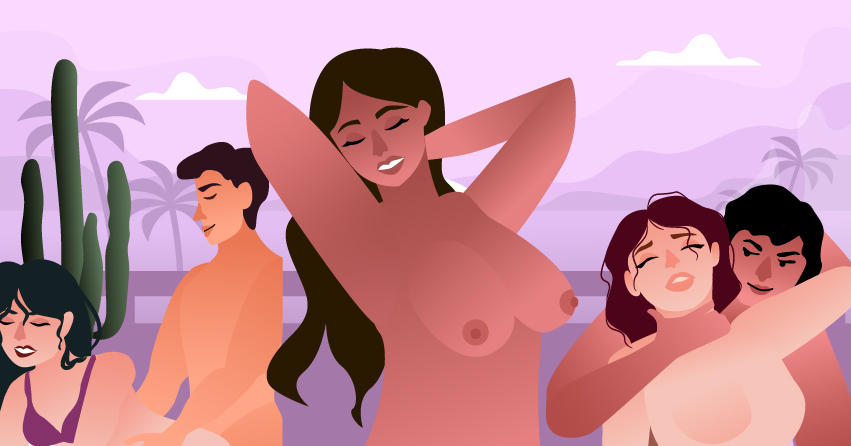 As mentioned in the previous section, we can't help ourselves from our interest in things that may be deemed questionable to others. All of us grew up and lived on different ideals and morals, yet our desires for the banned, the taboo, are undeniably hard to ignore. Plus, wouldn't it be great to break some rules every now and then? As long as no one is hurt, both parties give consent and do enough research on what you want to engage in, then it should be fine.
Examples:
Consensual Voyeurism

Attending a sex party
Tips to Remember Before Engaging in Your Sexual Fantasies
You've gotten clear with your sexual fantasies or unraveled more within your best interests by this time. And now, you're ready to bring them to life for your pleasure. But not so fast! We listed our top 5 crucial tips as reminders before taking your fantasy to the next level to keep you (and your partner) safe.
1
Keep an open mind.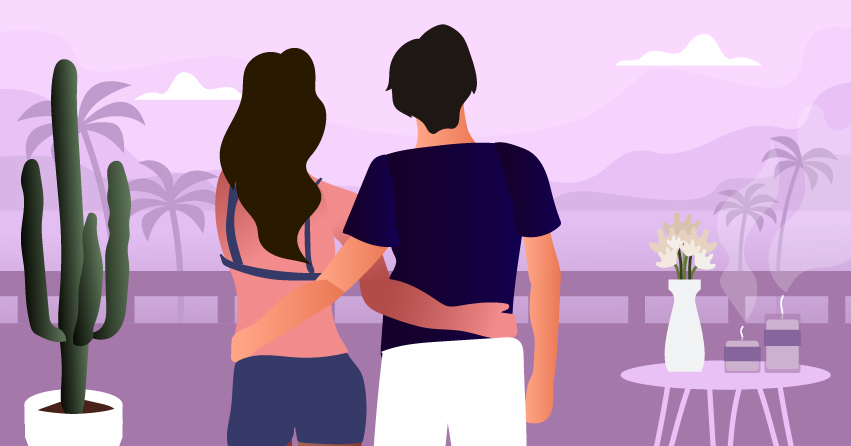 Sexual fantasies have no limitations and can be as crazy as one perceives. In a world growing progressive each day, join that movement to allow more room to grow and learn. Let topics like this not be awkward to communicate with your partner; spare time to patiently talk through each one of them because nobody likes unfulfilled needs to be left as is. You bring each sexual fantasy up one at a time and explain why you like them so much. That way, your partner gets to see things from your perspective better.
2
Consent is key.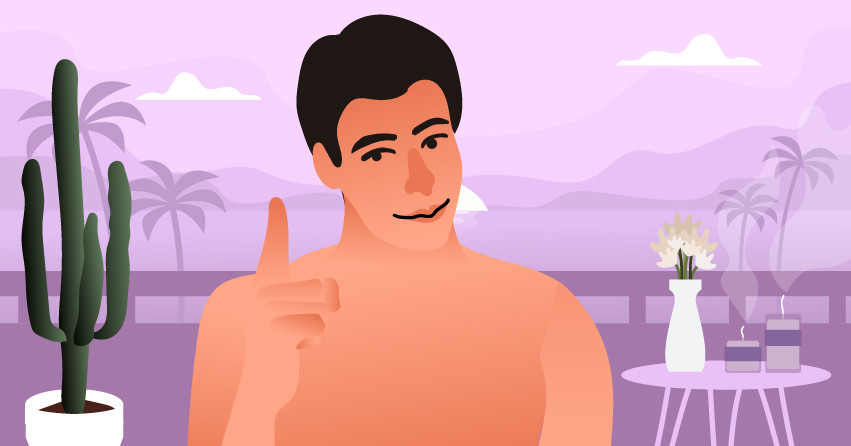 We'll never miss a chance to emphasize the importance of this tip! If not given, don't push through with anything. Especially when BDSM or a third party is involved, consent is the verbal agreement between parties that grants each permission to do anything they agree on. It's an act of respect and decency, so neither party oversteps one's limitations. Those intoxicated aren't capable of giving this, and neither are those who are underage. For the latter, that can lead to sexual abuse that is punishable by law.
3
Discuss ground rules and boundaries.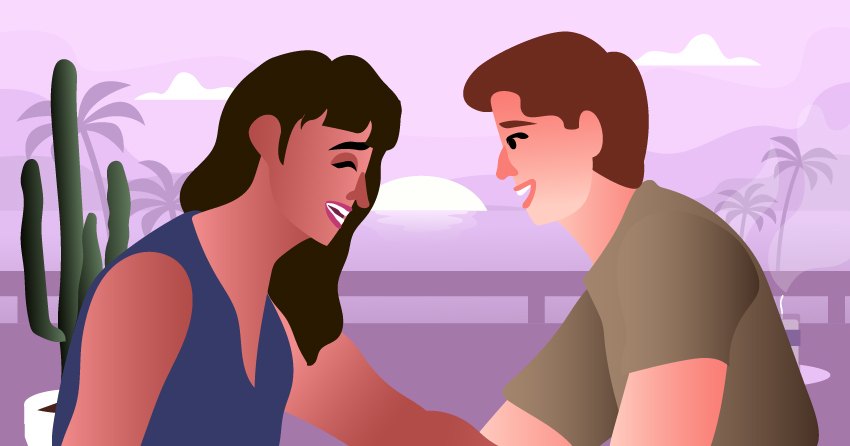 On top of obtaining each other's consent, establishing important ground rules and stating your boundaries in sex play a heavy role before doing anything sexual. Whether it be the first time or the hundredth time, it helps to ensure you and your partner are on the same page when venturing through a new sexual fantasy. It protects both of you from getting hurt, physical or emotional. Remember: sex should be fun!
This tip is also relevant to fantasies that require a third party, wherein everything must be planned out head-to-toe to manage expectations. Having a safe word is highly recommended too, BDSM or non-BDSM.
4
Use protection!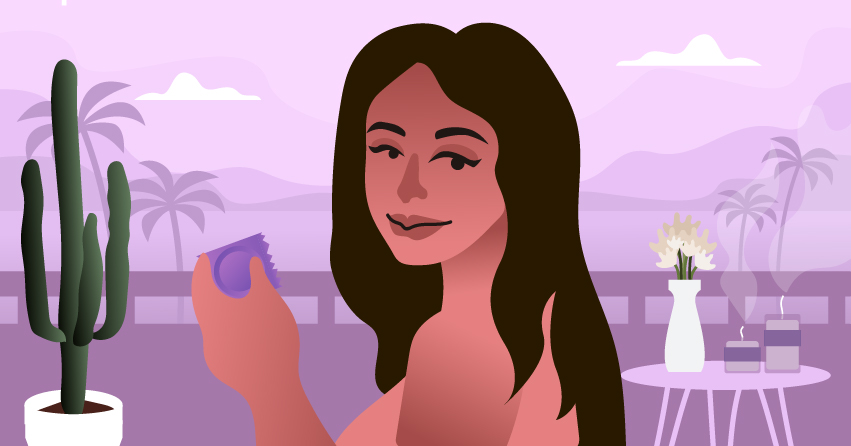 No matter what, having any means of protection will spare you and your partner from STIs and other sexual health problems. It helps to get checked by your doctor to see if you're clean, especially if you're sexually active. Protection can be through contraception, like condoms, birth control pills, IVF, and more.
Unless you're engaging in the breeding kink, which requires trust since you'll be doing it raw, wrap it before you tap it!
5
Do aftercare.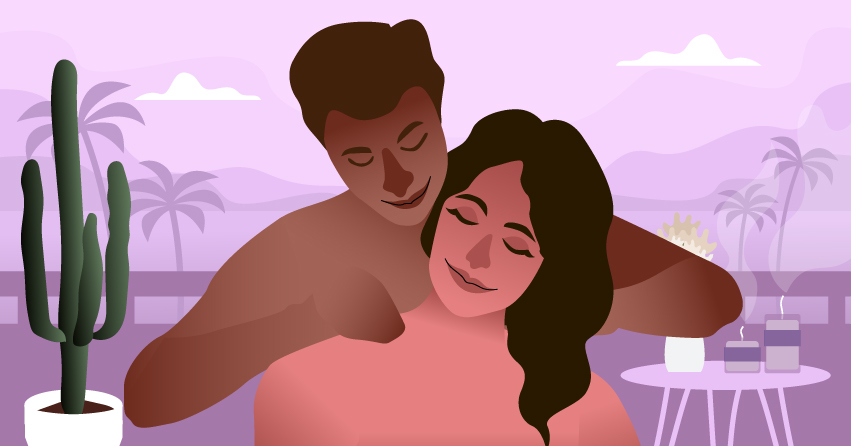 A sexcapade doesn't end when both of you finally have reached your orgasms. You're in a state of satisfaction, having ticked off a sexual fantasy of yours (or theirs). Whether solo or with partner/s, aftercare helps you ease back from the high adrenaline of sex to the real world. Before you get antsy, aftercare isn't reserved only for those in relationships because of the intimacy. Whatever your dynamic is, aftercare upholds respect and reassurance for your sexual partner. In other words, don't be a dick towards each other and leave each other hanging. Most of all, don't go ghost!
Learn more about the importance of aftercare here.
Takeaway
Sexual fantasies are normal and downright healthy, even if some don't need to be acted on. Yet most of the time, people choose to bring it to life to unlock new sides of their sexual being and gain newfound sexual satisfaction. But if your sexual fantasies are morally questionable, you may need to see a professional and talk it out. Other than that, enjoy those sexual fantasies in your brain and give them a shot! Solo or with a partner, pleasure awaits you.