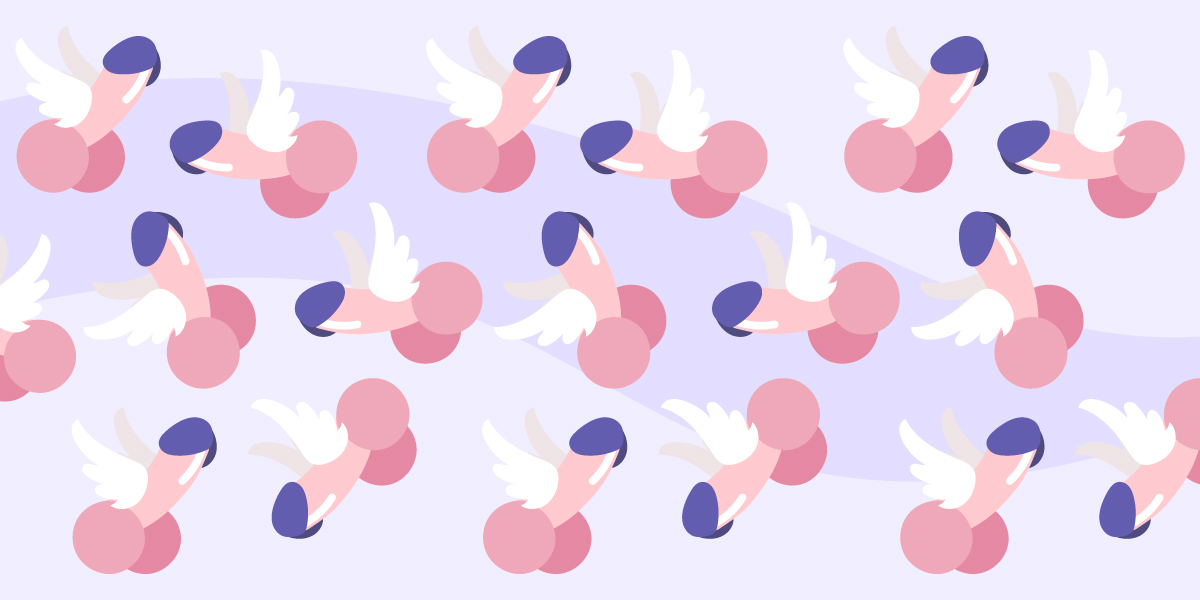 You've shared many experiences with it, but how well do you actually know your penis? Are you even aware of these erection facts?
Welcome to our comprehensive penis guide! Today, we will be discussing 22 erection facts that you need to know. Most of the facts listed here are related to your penile health, but we're also going to debunk some myths related to boners. Let's dive right in!
1

The penis is not a muscle.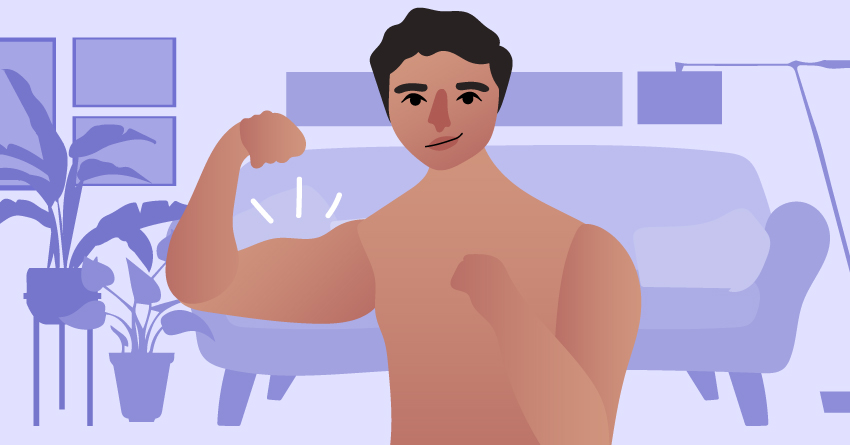 Starting off the erection facts list, did you know that the penis isn't actually a muscle?
Despite being called a love muscle, a penis doesn't contain any muscles. It's more like a sponge that gets filled with blood when a man is aroused. The blood builds up inside, causing the penis to stiffen and swell. Due to the swelling, it blocks off the veins that normally take the blood away from the penis, keeping it stiff throughout the deed. Once the sexual excitement is gone, the swelling will stop, allowing the blood to drain away from the penis. The penis will then return to its flaccid state.
2

You can break your penis.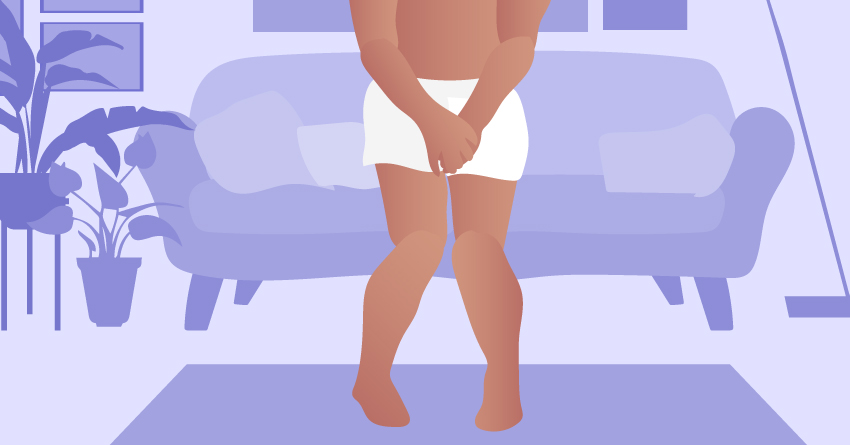 Penile fracture can occur but only in rare cases. Although there are no bones in the penis, the tubes that are filled with blood during an erection can burst, resulting in penile fracture. If it does happen, you might hear a cracking sound, feel excruciating pain, get immediate loss of erection, and see a dark bruising of your penis.
Now, instead of shying away from your partner or pretending that it's not that serious, seek medical help immediately. This condition requires urgent medical attention. If you prevent seeking help, the fracture might result in penis deformity or erectile dysfunction.
3

Penis length is not connected with your foot size.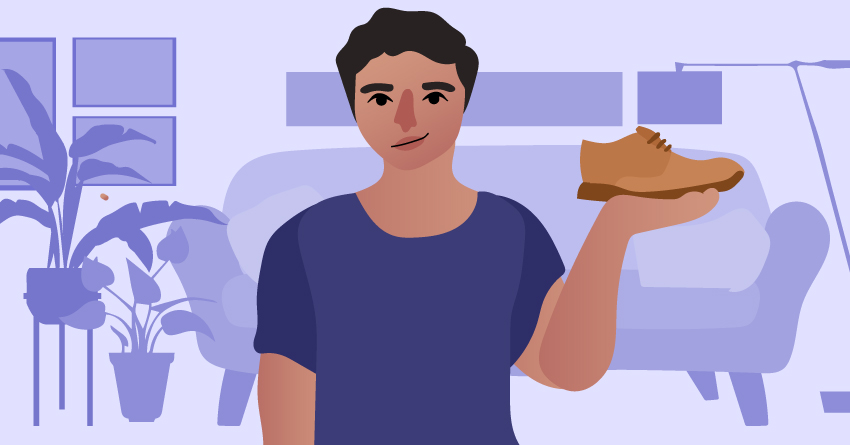 Ever checked some online forums that discuss erection facts and myths? Well, you've probably stumbled upon this myth on those forums.
It's believed that bigger shoe size = longer penis. Well, before you start checking your crush's foot size, we're here to let you know that this is nothing but #FakeNews!
Numerous studies have shown that foot size doesn't serve as a practical estimator of the penis length. The only way to find one's penis size is by actually seeing them or asking them about it (we highly suggest to not do this though!)
4

Short penises make bigger erections.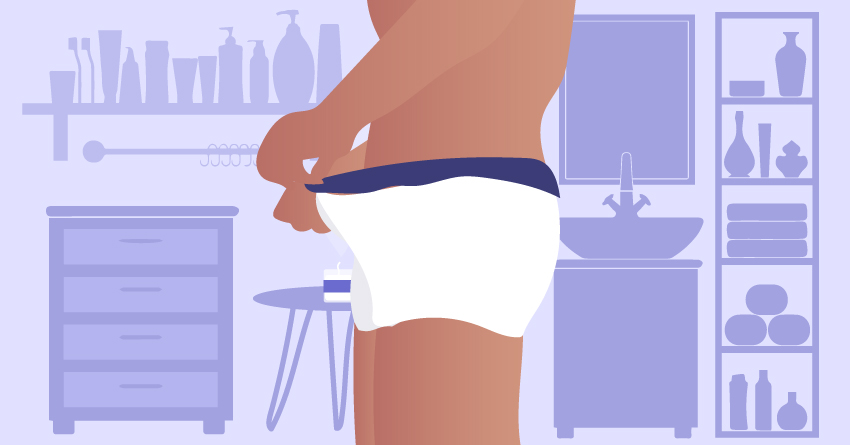 For those with smaller penis sizes, don't fret yet! Your penis can be so much longer when it's erect—aka you're a grower.
Various research shows that men with smaller penises experience erections that increase the size by 86 percent. For longer penises, the growth is more like 47 percent.
5

The direction of an erection varies per man.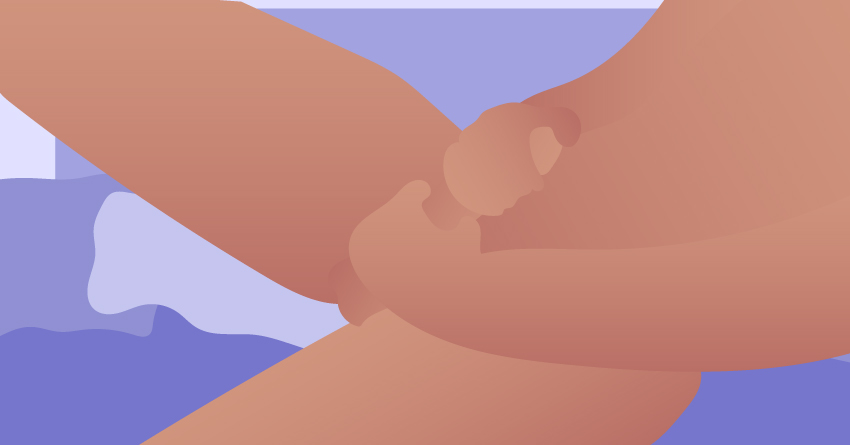 You've probably seen this on tons of erection facts article already, but we're still here to remind you that erect penises are pointed differently.
According to this study, one's erection can point in virtually any direction. Some dicks point straight ahead, others are left or right, while other dudes have their schlongs pointing downwards.
Now, this is perfectly normal– don't let porn fool you! Your sex life will also not be affected by the angle of your dangle. You can even use it to your advantage as some curved erections can hit the G-Spot perfectly, as compared to a straight-ahead erection.
6

There are three kinds of erection.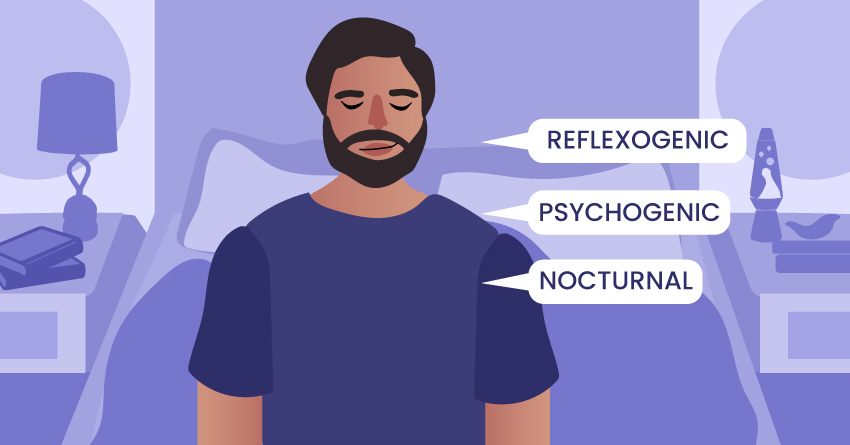 It's not just the angle of the erection that differs, but the causes too. In fact, there are three kinds of erection:
Reflexogenic Erections: This happens when the penis is stimulated physically.
Psychogenic Erections: This happens when you're thinking of something lustful or if you're consuming erotic material.
Nocturnal Erections: As the name suggests, this happens at night or in the morning. You don't have control over this and this is mostly the cause of morning wood.
7

Oral sex gives you larger erections.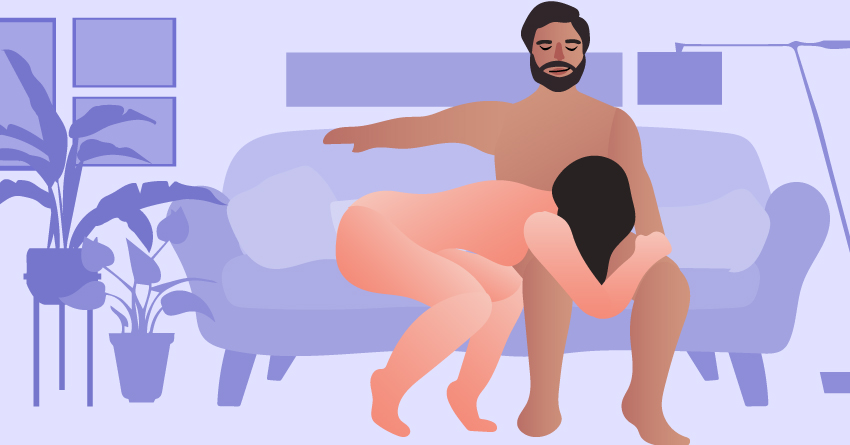 So there's this study that's intended to figure out the average man's penis length and girth. However, during the study, they found out that men get bigger erections when receiving oral sex as compared to when they're masturbating.
Now, what could be the reason for this? This is something that Debby Heberneck, the researcher at Indiana University, still needs to determine. "We don't know if that means that when men have oral sex that it's more arousing and they get a bigger erection or means that men who have bigger penises could be getting more oral sex in the first place."
This is one of those erection facts that still most likely be tackled with more depth in the future. Don't worry! Expect to see more updates in the future regarding their study.
8

Erection requires about 130ml of blood.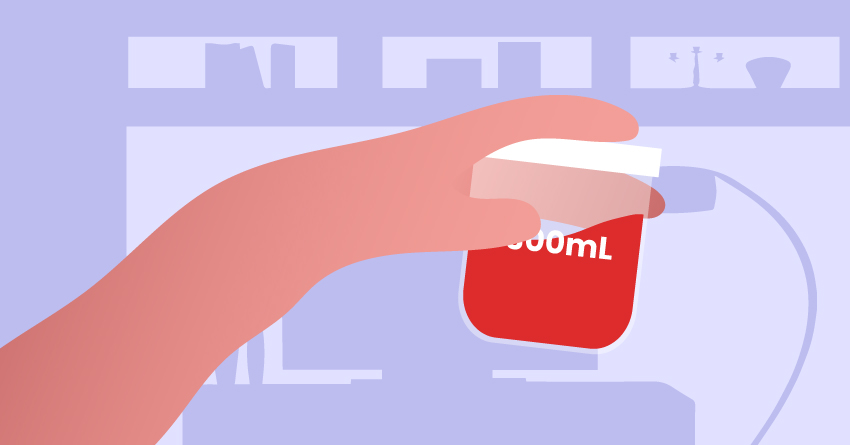 If you want that bad boy to stiffen up, you need some blood—about 4 whiskey shots of it.
According to this research, a normal sized-erection needs about 130ml of blood to keep the erection in. If you're suffering from arteriosclerosis (clogged arteries), high blood pressure, or pelvic trauma, you might get decreased blood flow, making your erections weak and quick. With that, make sure to have a healthier lifestyle to keep those boners cumming.
9

Most men get around 11 erections during the day.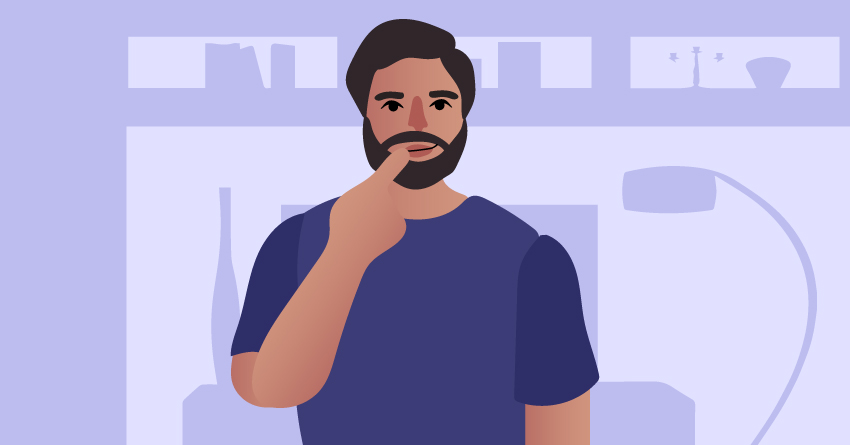 As stated in various studies, the average man has about 11 erections each day. For our women readers out there, you might be thinking: Oh, this is one of the erection facts that prove that men always think about sex! They're pricks and are always getting hard-ons from gazing other women.
Chill there, sweetie. That's not usually the case as to why men experience 11 erections per day. You see, their daily erections aren't all because of sexual excitement. Sometimes, there's no sexual stimulus at all, e.g. morning wood.
10

Erections can be a little uncontrollable.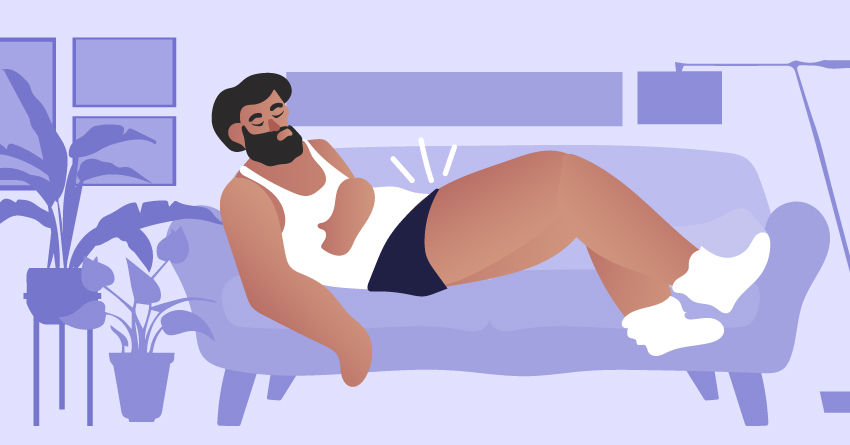 Most men in their younger years tend to have uncontrollable erections. This is caused by extreme emotions, enlarged prostate conditions, the need to urinate, or with a simple touch in their groin area. If you're worried about experiencing unexpected boners, time to shrug those worries away as this is a normal part of growing up.
11

Condoms can affect your erection.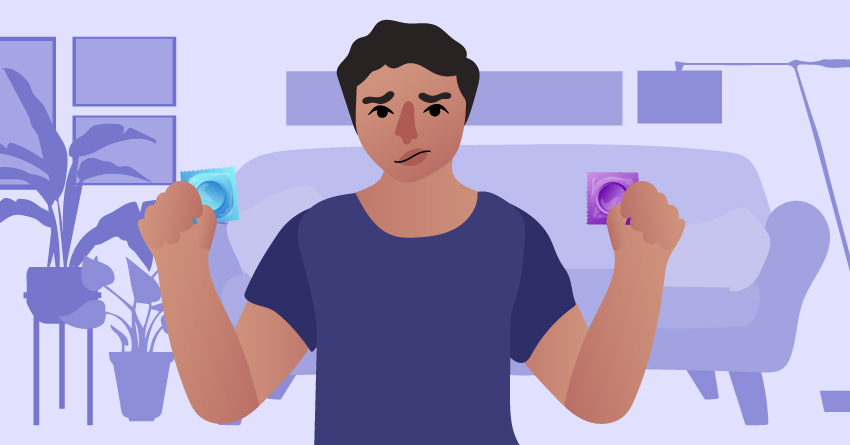 For our women readers out there, if your beau said that he doesn't prefer wearing condoms because it kills the vibe, don't just ignore it nor call him names; condoms can actually affect one's erection.
According to this 2015 study, most young adult men are experiencing condom-associated erection problems (CAEPs). How so? Well, even though condoms are a great help to prevent pregnancy and STDs, wearing it can uncomfortable. Because of this, men tend to have erection problems while putting it on, as well as with the actual intercourse.
But don't fret yet as it's possible for men to combat CAEPs. They just need to find the right condom. If your partner is struggling with this, suggest some condom variants that are thinner or don't have a reservoir tip. You can also share this erection facts article to him, just to show that he can overcome this condition.
12

Lack of privacy can affect your erection.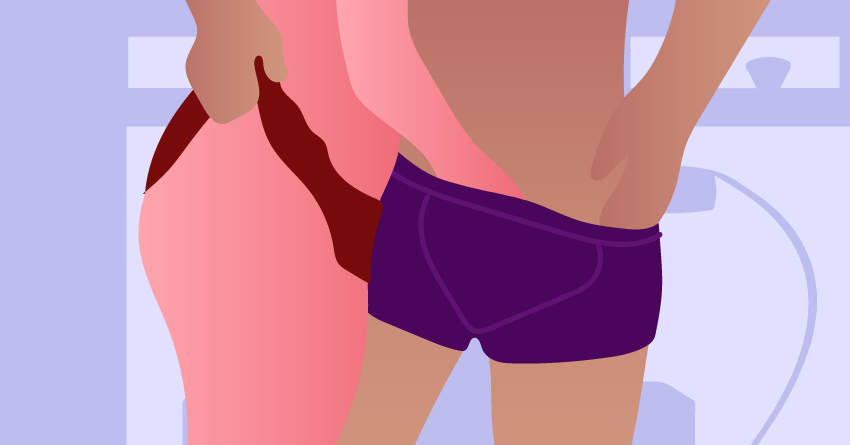 Public sex may be thrilling, but it can actually affect your erection. According to this study, the lack of privacy during the deed can affect the ability to maintain an erection as well as to be able to cum. So next time you decide to have some frisky fun in a public spot, be prepared for some slight mishaps with your schlong. You can also show this erection facts article to your boo, just to give them a heads up.
13

Body size matters.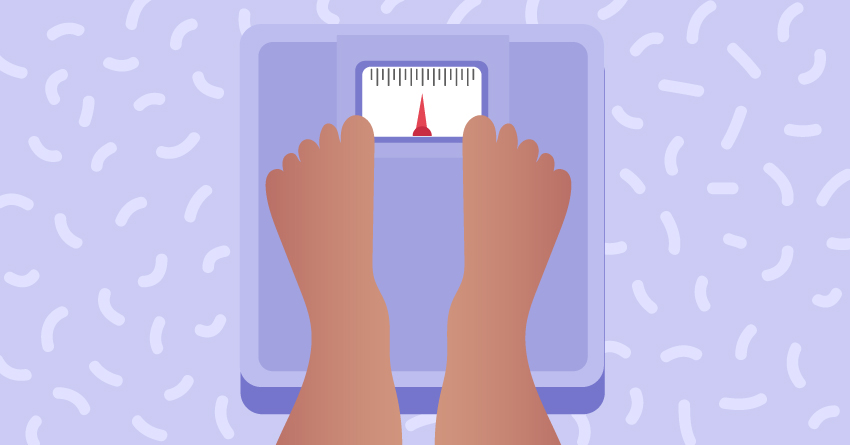 If you're having a hard time maintaining an erection, you might wanna check your scale. Studies suggest that there are links between being overweight and having erectile dysfunction. Men who are obese tend to have lower testosterone levels, circulatory problems, or cardiovascular diseases—making erections harder to achieve and maintain.
With that, revamping your lifestyle is the key! Have a well-balanced diet and take some extra time to work out. Doing this wouldn't just improve your sex life, but improve your overall health too!
14

Better sleep brings better boners.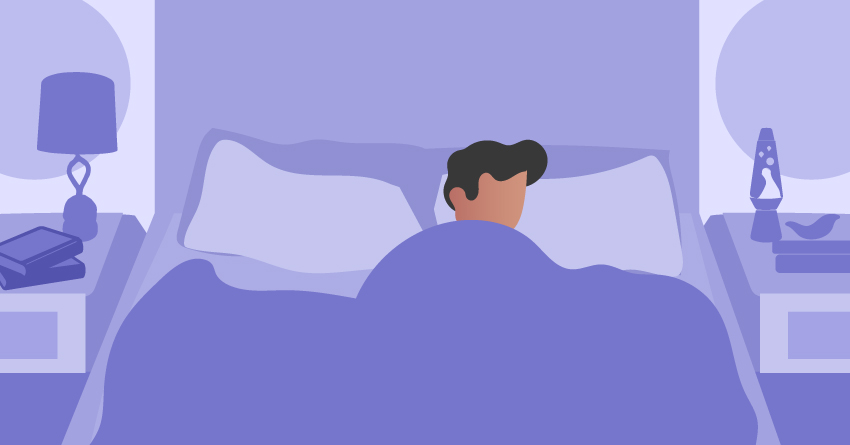 If you want to last longer in bed, make sure to have longer sleep hours too. According to this study, less sleep brings lower testosterone levels for men. If you have low testosterone levels, you may end up with less sex drive and erectile dysfunction.
15

Smoking can decrease an erection's length.

You might think that this is some kind of a joke but unfortunately, it's not. Smoking can actually shrink your penis up to an inch.
According to Medical News Today, certain toxins in a cigarette can damage the blood vessels in your penis. Not only that, but it also increases the risk of erectile dysfunction. So if you're a habitual smoker, you'll probably end up with not just a shorter schlong but a sexual dysfunction too.
16

Certain medications can shrink your penis.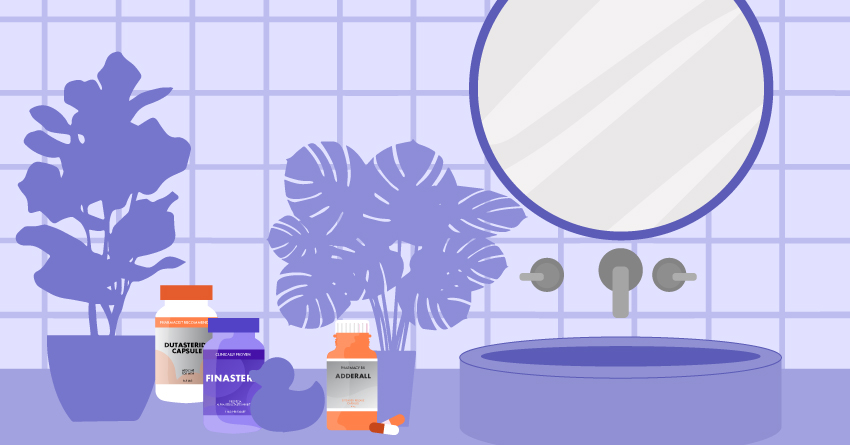 Aside from smoking, medications can also shrink your penis. Some antidepressants and antipsychotics, such as Adderall, can shrink your penis length by a few centimeters. This can also happen if you're taking drugs that treat prostate problems, such as finasteride and dutasteride. You may also suffer from sexual dysfunction by taking these types of medications.
Now, we're not suggesting that you shouldn't take medications and just let your dick be in its lengthy glory. Medications are required for the overall improvement of your health. We're just letting you know this fact so that you'll be able to choose another type of medication or simply for awareness.
17

Having erectile dysfunction can be linked to a serious health problem.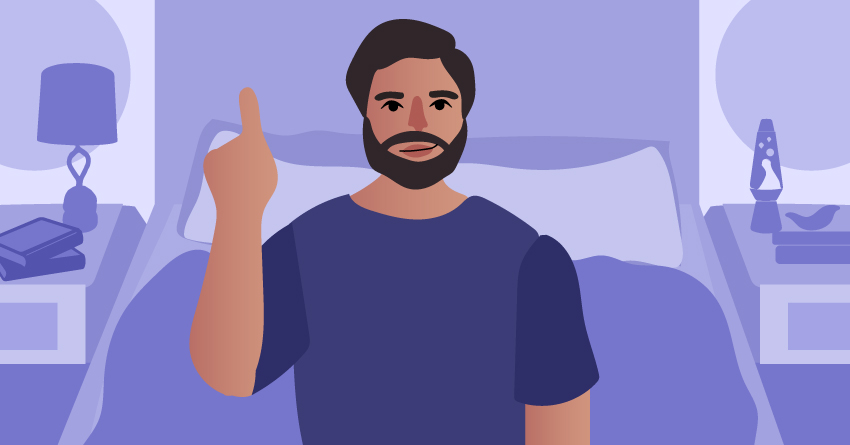 Speaking of erectile dysfunction, did you know that having ED can be caused by serious problems? Here are some of its physical causes:
Clogged Blood Vessels
Heart Disease
High Blood Pressure
High Cholesterol
Diabetes
Parkinson's Disease
Metabolic Syndrome
Multiple Sclerosis
If your willy is not cooperating frequently, seek medical help immediately. Ignoring your condition can worsen and may lead to more dangerous complications. On the other hand, for our readers out there that think that their partner has ED, you can share him this erection facts article and persuade him on getting a checkup.
18

A Penis Pump can make you last longer in bed.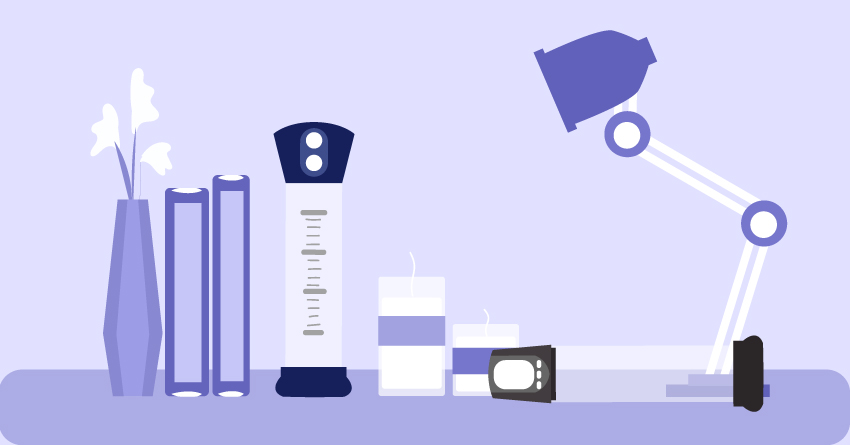 If you ever heard of a penis pump, you most likely know this as a penis enlarger. Well, it does make your penis larger temporarily, but its main function is to help you last longer in bed.
For those that are unfamiliar with this toy, a penis pump consists of a plastic tube that fits over the penis, a manual or battery-powered pump, and a constriction ring or band that you can slip around the base of the penis once it's erect. As mentioned above, using it will give you longer and thicker erections, making it a great tool for men with a mild case of ED.
19

You can achieve orgasms without erections.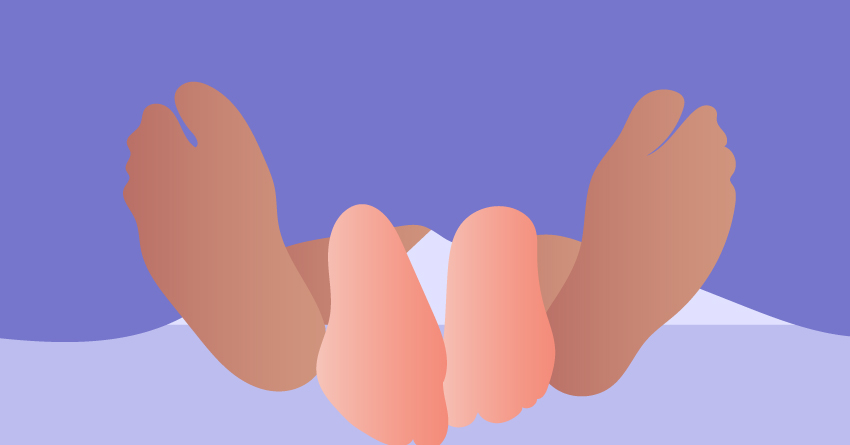 Suffering from conditions that hinder you from getting a boner? Are you at a certain age that inhibits you from having erections? Here's the thing: Don't think that pleasure's over just because you can't get a boner.
Men can have orgasms without erections. As long as you're indulging in a steamy activity, your flaccid or semi-erect penis can still experience intense orgasms.
Now, for those who are dating men with ED or other penile conditions, let them know that it's still possible to experience pleasure by sharing this erection facts article.
20

Certain smells can increase penile blood flow.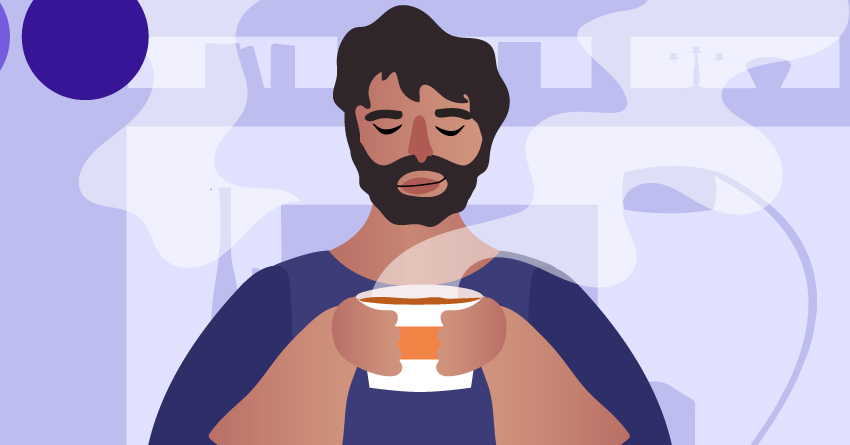 Aside from consuming erotic visuals and audio, you can also increase your penile blood flow by smelling certain aromas.
According to this study from the American Academy of Neurological and Orthopedic Surgeons, specific smells such as the combination of lavender and pumpkin pie may increase the median penile-blood flow by about 40 percent. So next time you wanna get in the mood as fast as you can, keep these aromas handy.
21

Masturbation does not cause ED.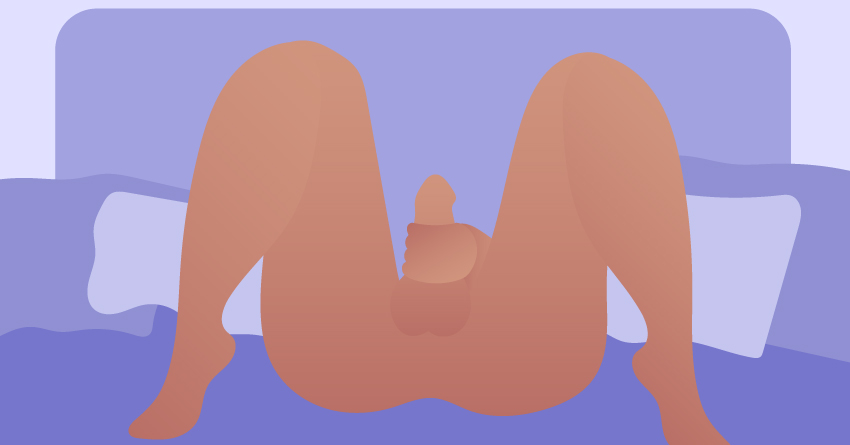 Most people believed that masturbating can cause erectile dysfunction. But we're here to clarify that this is nothing but a myth.
Masturbating to your favorite porn stars wouldn't affect your boners. There are tons of factors as to why you're not getting it up properly—some are physical while other factors are psychological.
But then, if you want to have thicker and longer erections during intercourse, we suggest that you hold your wanking sessions a few days before the D-day. This will help you get more sexually excited on the deed and experience better and longer erections.
22

Penis anxiety does happen.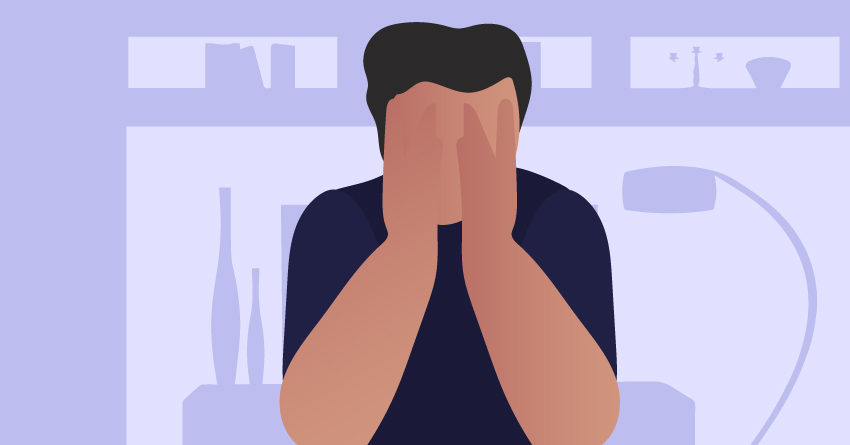 Small Penis Syndrome, also known as PDD, is a condition where a man is severely anxious about their penis size. Even though they have relatively normal-sized schlongs, men that are suffering from this syndrome may see their dicks as unusually small.
This condition is a type of Body Dysmorphic Disorder, which distorts a person's perception of their body. Due to their skewed perspective, they feel anxious and shameful about their penis size. Erotic media is not helping either, as most erotic contents glorify bigger dicks. If a character on a show or film has a small schlong, expect that the character will be laughed due to that characteristic.
Now, if you feel that you have this condition, it's better to seek professional help as soon as possible. Doing this will help you have a better relationship with yourself, and allows you to create meaningful romantic relationships again.
Takeaway
With these 22 erection facts, we hope that you'll be able to learn more about your penis as well as various conditions surrounding it. Now, should you realize that you're experiencing certain conditions that are included on this list, seek professional help immediately!
We get that it can be shameful to just share your penile conditions with your healthcare provider, but remember that this is for the best. The longer you shy away from help, the longer you suffer.
Also, if you want to discuss it with someone who truly understands, go to a sex therapist or on sexual health orgs such as LoveYourself first. These people have sex-positive perspectives and will help you ease out the shame in no time. Happy boning!