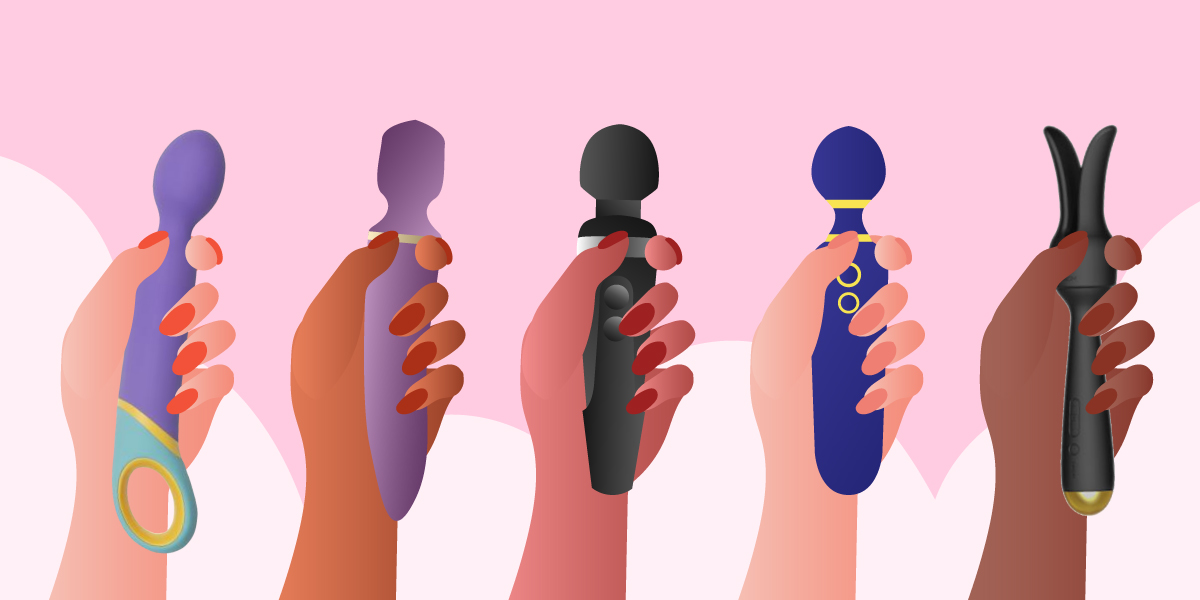 In the world of love toys, a magic wand massager is always known as the most powerful type of vibrator. It may be bulky compared to other sleeker vibes, but you can surely expect to bring its top game when it comes to pleasure. As some testimonials say, magic wand massagers are capable of giving you toe-curling, mind-blowing, and scream-inducing orgasms.
However, despite its unmatched power and all-rounder design, people seemed hesitant about trying this vibe. Some tend to shift their interest to other vibrators, such as the love eggs and mini vibes. Other people even see wand massagers as "outdated" compared to their counterparts— this is false, by the way, as sex toy manufacturers are continuously coming up with new features to modernize this powerful vibe.
That's why if you're planning to get this type of love toy but are having second thoughts about it, read this guide first! We'll be laying all the necessary deets about magic wand massagers, helping you decide if you should take the plunge or opt for other types.
What is a Magic Wand Massager?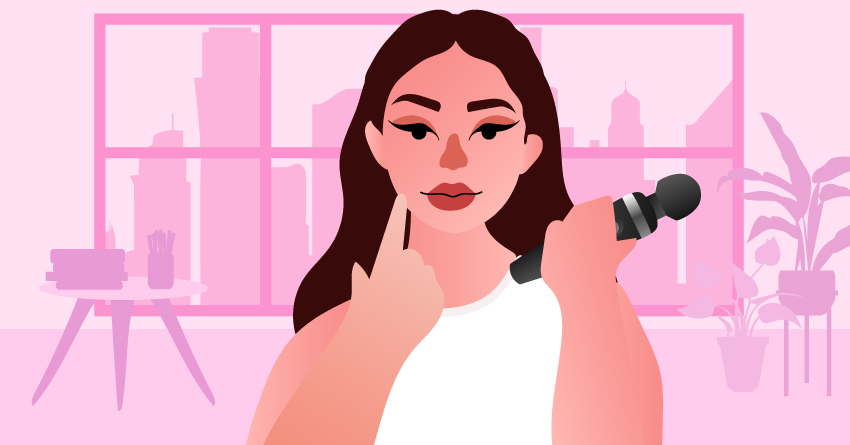 The magic wand massager is a type of vibrator with a long handle, plump head, flexible neck, and powerful vibrations. They usually come in regular-sized and portable ones and function as an erotic stimulator to a person's external erogenous zones, such as their clitoris, penis head, perineum, inner thighs, or nipples.
The Buzzing History of the Magic Wand Massager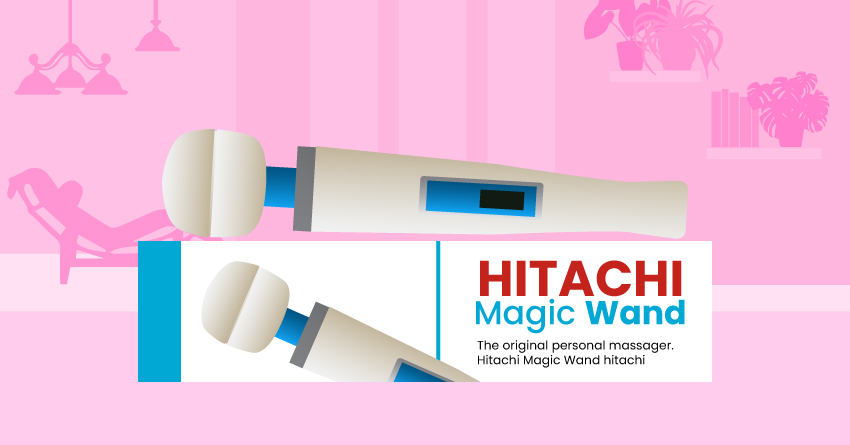 On May 20, 1968, Hitachi filed a trademark for "Magic Wand." They then started releasing a series of body massagers. Initially, when they first came out of the market, they were advertised as a general body massager for all your sore muscles. Then all of a sudden, Betty Dodson, a sex educator, had the right idea of using it for their "aching muscle" in between their legs.
Because of her great discovery, she made a lot of women happy to this day. Once it caught on, women never looked back again. Magic wand massagers garnered a cult-like following for its very effective results. It has sparked numerous sex toy shop launches, workshops, books, and more.
Why You Should Get Magic Wand Massagers
Despite starting out as a massager for body aches, the wand vibrator has proven to be a great love toy. Here are the reasons why everyone loves to use this pleasure device.
1

The vibrations are deep, rumbly, and powerful!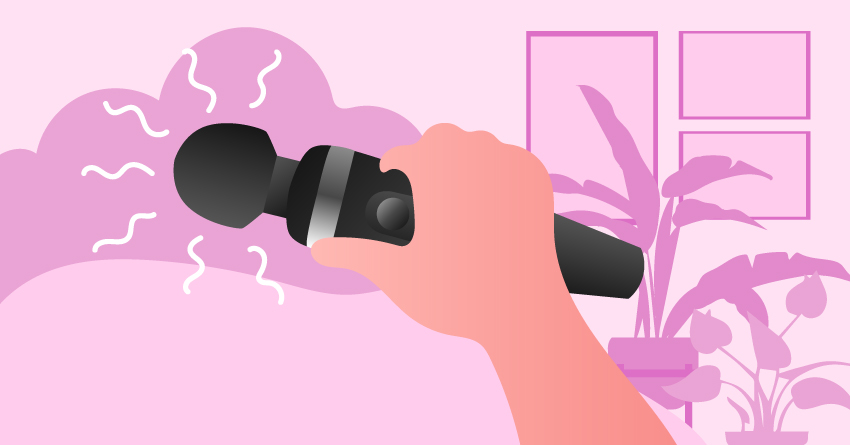 The magic wand massager's rise to fame happened because of its vibrating power that's superior to most love toys. It's developed with a powerful motor and often large massage heads. The first magic wand massagers that came out of the market were corded and needed to be plugged into a nearby power source. They're heavy-duty and compact love toys that can send out delicious vibrations to your erogenous zones.
From your clitoris, back, neck, underarms, inner thighs, or nipples, this love toy will please the hell out of you. It became a preferred choice because it was more focused on women's pleasure, rather than the penetrative kind of sex from men that, as we all know, don't always lead to orgasm.
Aside from its unmatched power, wand massagers also come with rumbly vibrations. Compared to buzzy vibes, rumbly vibrators can stimulate more internal nerve endings and pleasure points. So if you want a vibe that can really *shook* your senses, we suggest giving this love toy a shot!
2

It's pretty discreet.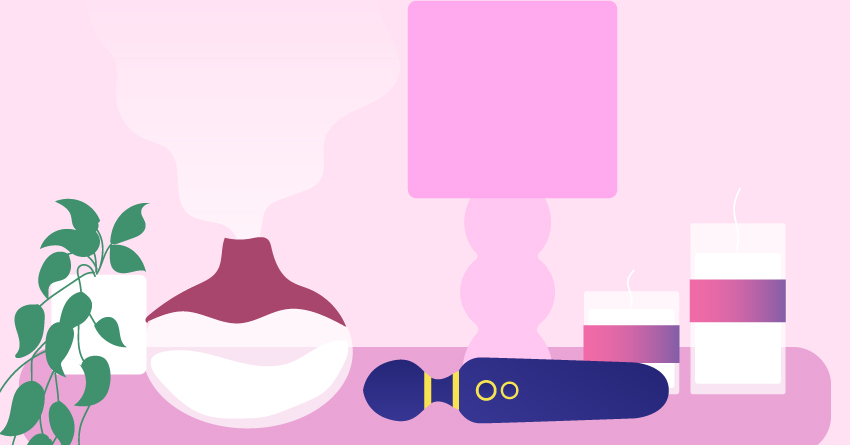 Aside from stimulating deeper nerve endings, rumbly vibrators, such as a magic wand massager, tend to be quieter than buzzy ones. So if your room has thin walls and looking for a powerful vibe to satisfy your sexual self, just go for premium wand vibrators.
Aside from the quiet vibrations, this toy also comes in a discreet design. Unless you're living with someone familiar with wand vibrators, no one would actually suspect that you're using a sex toy; it looks just like any other ordinary household appliance. And if you put it in your living room, some may mistake it for a microphone.
It freed women from the notion that they need something shaped like a dick to satisfy their desires. Yes, you heard that right. Women don't need a cock-shaped anything to make us come! And wand massagers prove just that.
3

It's designed with a flexible head that makes it great for external stimulation.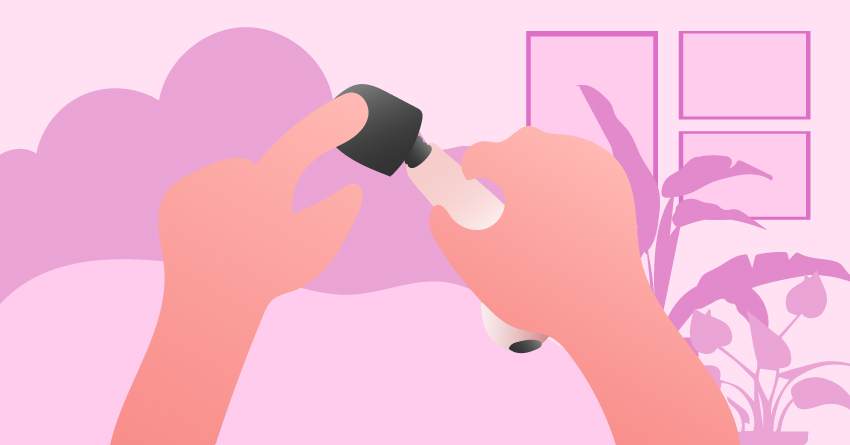 Most magic wand vibrators are designed to have massage heads that bend and flex for hard-to-reach spots of a woman's body. It can comfortably accommodate your natural curves and send you pleasure.
Another thing that makes wand vibrators different from other love toys is that their vibrations are focused on and delivered by the massaging head. If you're someone who doesn't enjoy a love toy that makes your hands vibrate as well, then you and the wand massager are going to make a perfect pair.
4

It usually comes with fun attachments for various types of stimulation.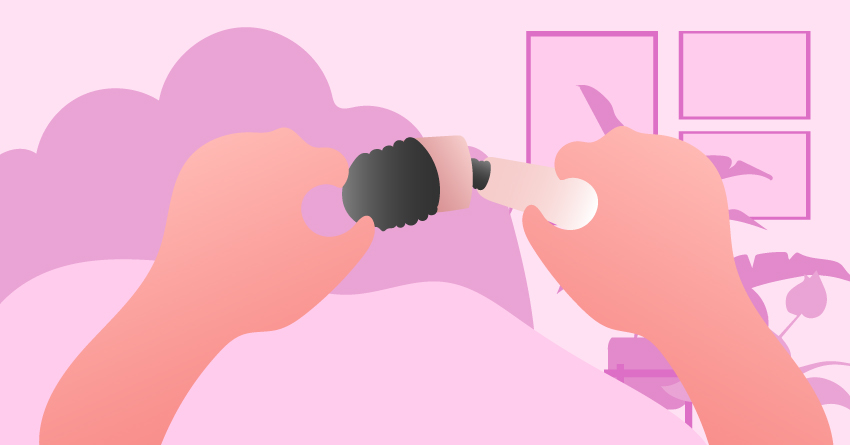 Another great thing about a magic wand massager is that most brands offer extra attachments for the vibe. This means that if you want to use your wand vibe for internal stimulation such as g-spot or prostate play, you can do just that— just get the extra attachments, and you're good to go!
5

It's good for your tensioned muscles too!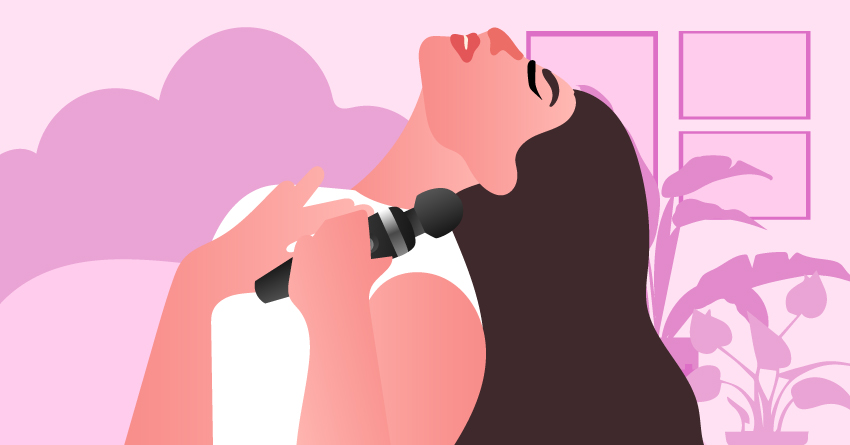 As we've said before, these love toys were originally invented for general body massage. So if you're not really in the mood for kinky business, just whip out these bad boys for some wholesome massages.
Maybe you're too tired from work. Or perhaps you're too exhausted after exercising for hours in the gym. Don't worry. Just lie back and let the magic wand massager do its job for you. To get you all excited about these toys, some wand massagers work better than your average back massager. So not only do you have a love toy, but also your own muscle massager. It's like hitting two birds with one stone.
How to Use a Magic Wand Massager
Now that you've learned about the benefits of using a magic wand massager, we can sense your interest in getting this love toy. If you're planning to buy a wand vibrator but unsure how to use it, check out our brief guide below.
1

Prep it up!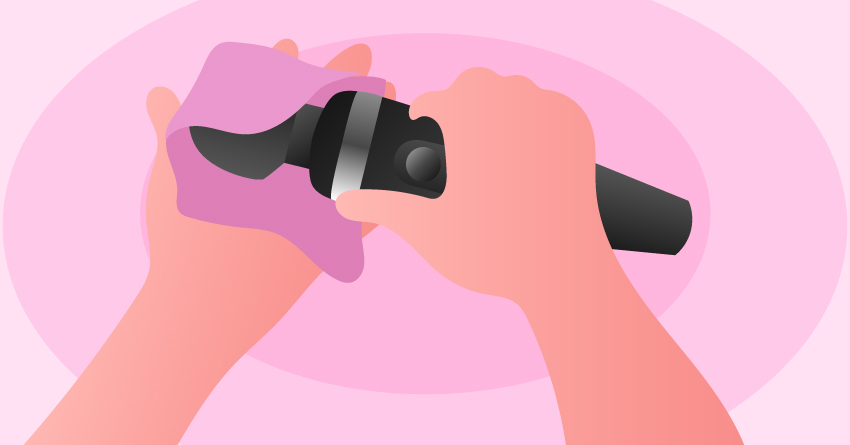 Once you've got the magic wand massager, we recommend washing it first for good measure. Use a sex toy cleaner or lukewarm water and mild soap; check the included manual for cleaning instructions. After washing the toy, dry it up with a towel and just let it air dry for a few minutes. You can then charge the vibrator; use the waiting time to either finish your errands (for uninterrupted fun) or warm your body up with audio or visual cues.
2

Use it to massage your body first.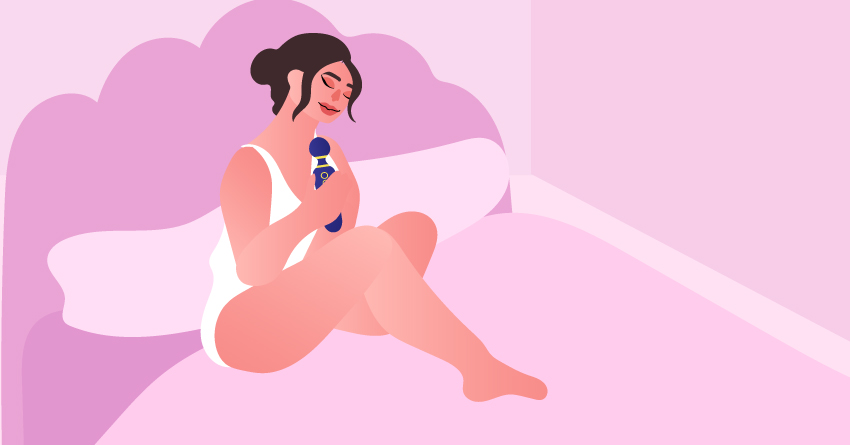 After charging the massager, let's now go to the fun part— playing the vibe! Turn on the pleasure device and use the head part/round plump tip to tease your erogenous zones. Gently run it all over your neck, nipples, navel, inner thighs, pubic mound, and other sensitive spots. Don't go on your genitals just yet; let your body get ready first on what's about to come.
3

Don't forget the lube!
After warming up your body, it's time for that sweet clitoral and vulva stimulation. But before you do that, make sure to apply a few squirts of water-based lubricant on the magic wand massager's head. This ensures a smoother glide as you rub the plump tip in your sensitive spots. Take note, though, that don't use oil-based lubricants in general and silicone-based lubricants for silicone wand vibrators. They can cause irritation in your intimate area and possibly ruin your toy.
4

Press and rub it in your clit and vulva.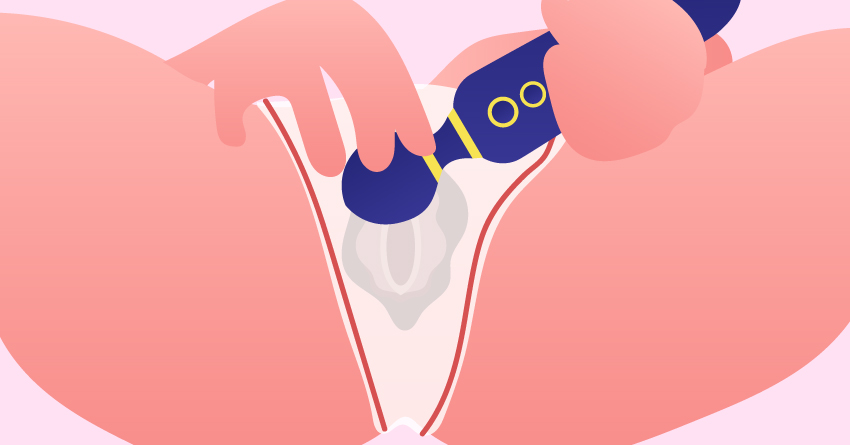 Powerful vibrations? Check. Lubed-up massager? Check. Once you're ready to go all-in, gently press the magic wand massager on your clitoris. If you're new to wand vibes, we suggest just going for the lowest setting as you may end up getting overstimulated if you jump into the next vibration levels. You can also try experimenting with different vibration patterns for added sensations— move the wand massager all over your vulva. Go up and down, left to right, and circle around.
5

Don't use this for internal stimulation!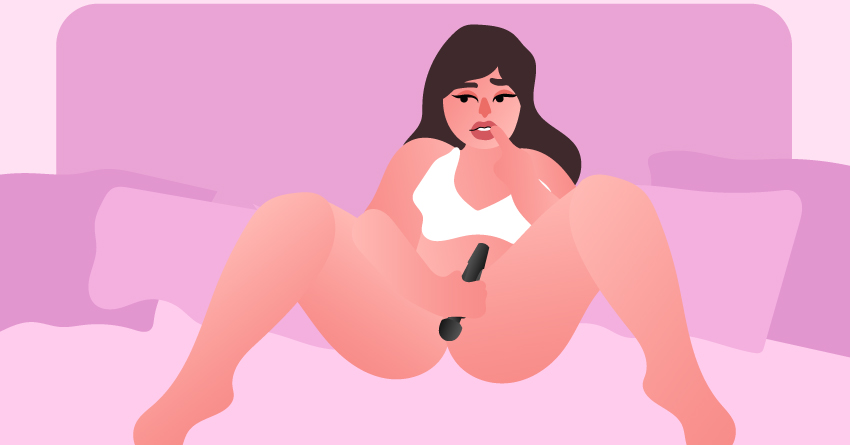 Unless you have a magic wand massager that can accommodate vaginal penetration, don't try inserting it in your vag! This type of sex toy is designed for external stimulation only; pushing a plump head on your vagina will bring more harm than good.
After experiencing the hottest "massage" or your life, clean the device immediately. We suggest storing it in a satin or velvet pouch to minimize exposure to dust. Don't also mix other sex toys on the same pouch, as it can lead to cross-contamination.
8 Ways to Play with Wand Massagers
It really depends on your preferred play, but to give you a few ideas, here are different ways you can have fun with this love toy and make the most out of it.
1

Go for the classic clit rub.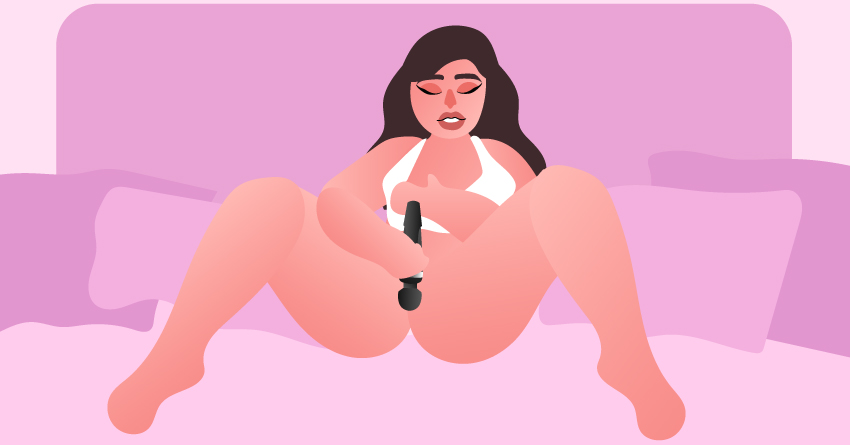 If you're a newbie when using this love toy, we highly suggest going for this. Just lie in your bed or sofa, remove your undergarments, turn it on, and press it against your clit. Just switch the modes every now and then until you climax.
2

Make a sultry splash in the tub.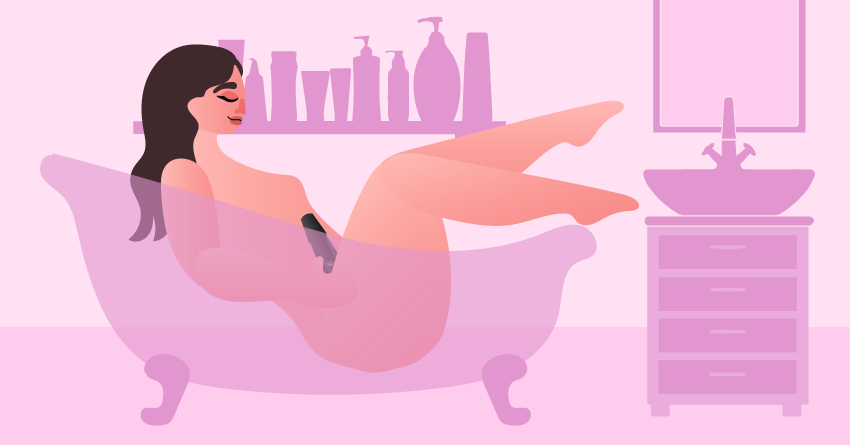 What was once a corded love toy is now battery-operated and rechargeable. They're also designed to be waterproof. This makes them a great toy if you're planning on a quick romp in the showers. Or, if you're in the mood for a relaxing and luxurious bath, throw in some rose petals and bath bombs into the tub. Then, light scented candles for aromatherapy and get your massager to work its magic on you.
3

Show no mercy with edge play!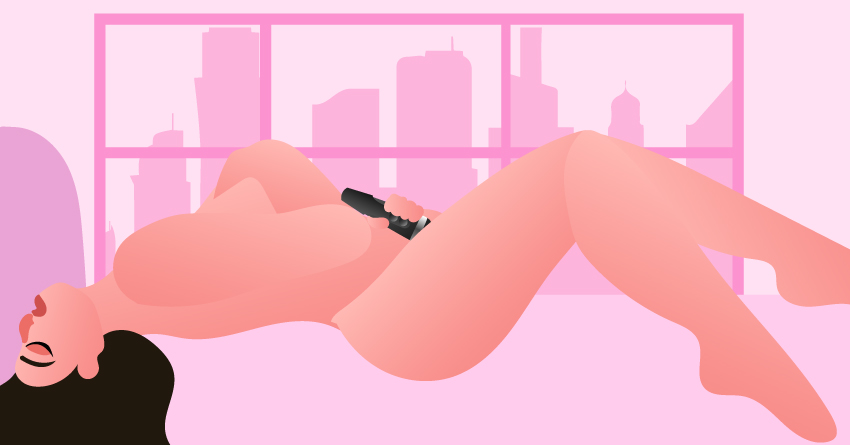 You can use the magic wand massager if you want to learn how to control your orgasm. Because of its powerful vibrations, you tend to reach orgasm fast with this love toy. Use it for edging, point the massage head towards your clitoris, then withdraw when you feel close to the edge. Do this several times, and you're going to notice that you can control your orgasms better eventually. And not just that, but edging is also known for giving stronger orgasms.
4

Use it to stimulate while you syntribate.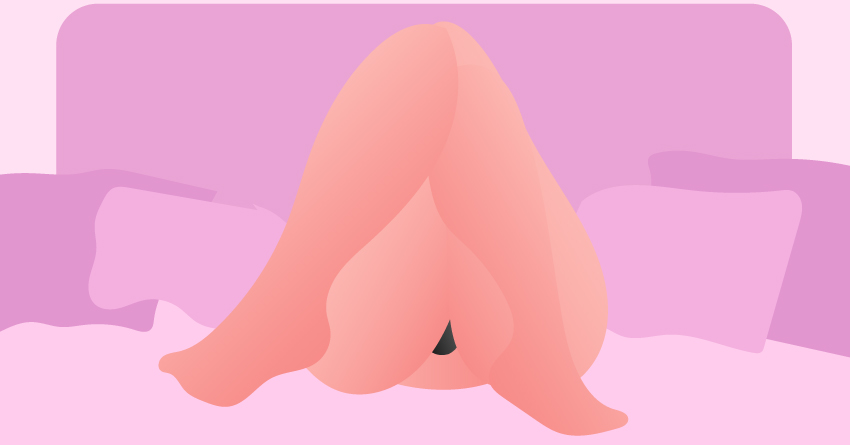 Syntribation is a masturbation technique wherein you squeeze your thighs until you orgasm. It may not be considered a common self-pleasure technique, but tons of testimonials online prove to be an effective way of reaching that sweet O.
Now, if you're someone that loves syntribation, you may want to add magic wand massagers in the mix. Just put the head part of the toy in the middle of your thighs and turn it on while squeezing your thighs. The vibrating and squeezing effect will surely make you cum in no time!
5

Mix it in while you're pillow humping.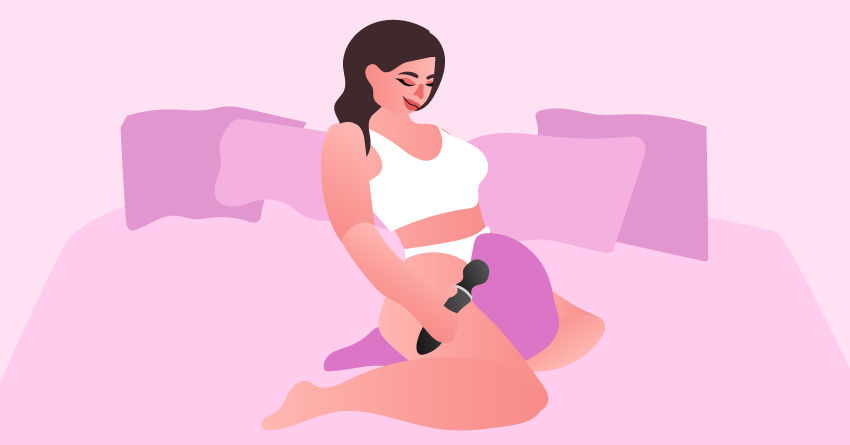 If pillow humping is your thing, here's a way that you can incorporate a wand vibrator in your humpy plays. Just place your wand vibrator right in your mattress, turn it on, and set it in the middle to high setting. After that, put a pillow underneath the vibrating toy, and start humping the pillow. Ensure that the wand vibrator's head is positioned properly and that your vulva is right against it. Keep on humping your (vibrating) pillow until you reach the big O!
6

Go for the oral and vibrations combo!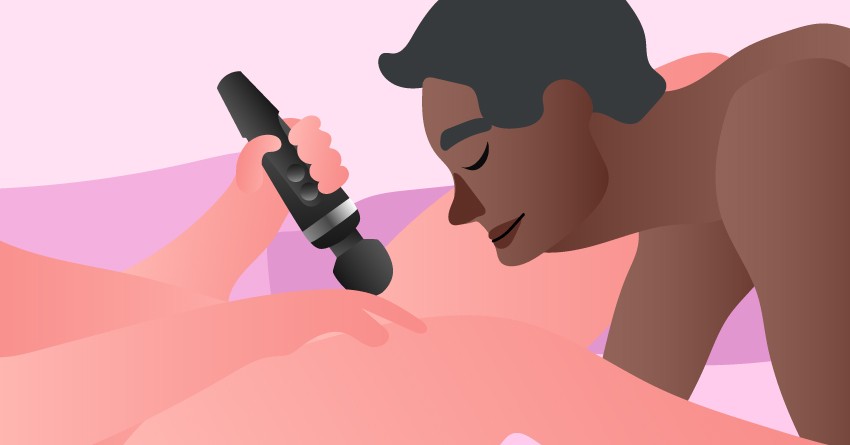 A female doesn't come from penetration alone. She also needs plenty of tongue-licking action to go with it. To make your oral sex even more bed-shaking, try out this technique. While your partner is eating you out—you know, licking your vulva and all that—hold your wand massager and point it towards your clit. Another tip is that your partner can also alternate between licking your labia and using the massager's vibrations in your clit.
7

Have a sensual "massage" session with your partner.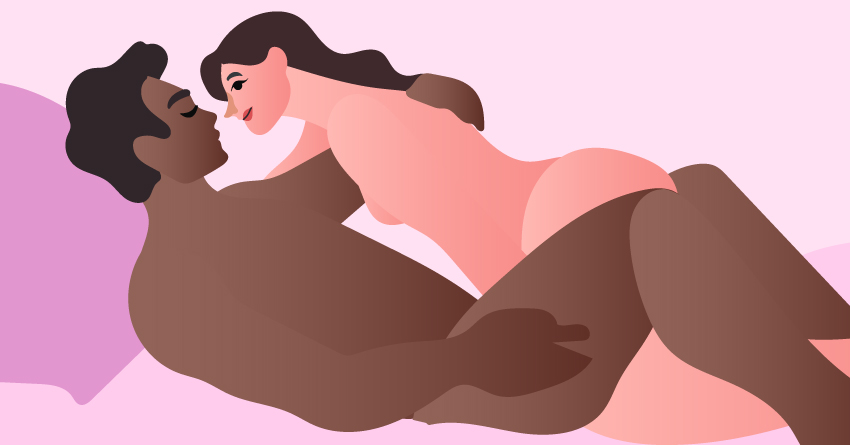 When we think of a magic wand massager, we usually associate it with female pleasure. But it's not exclusively for females. Men can also use it for solo masturbation or during couple play. If you want to use this toy on your man, we suggest incorporating it when you're giving him a blow job. The tip of the penis is sensitive. He's going to feel a pleasant sensation if you point the head of the wand massager on that area while you lick his balls. You can also use this vibe during foreplay, especially if your partner loves getting massages.
8

Use while having a wild tribbing sesh.
Tribbing is a sexual act where two females rub their vulvas together. It's already an erotic sex position on its own, but to give it a new spin, try using a wand massager. What you do is put the magic wand massager between your genitals. Next, the two of you grind on it simultaneously while still grinding on each other. It's guaranteed to be an orgasm you'll never forget!
Lauvette's Recommended Wand Massagers
As you learned the ins and outs of wand massagers, it seems like you're interested in getting this love toy. With that, we've got some recommendations here that'll surely meet your sultry desires!
1

Satisfyer Wand-er Woman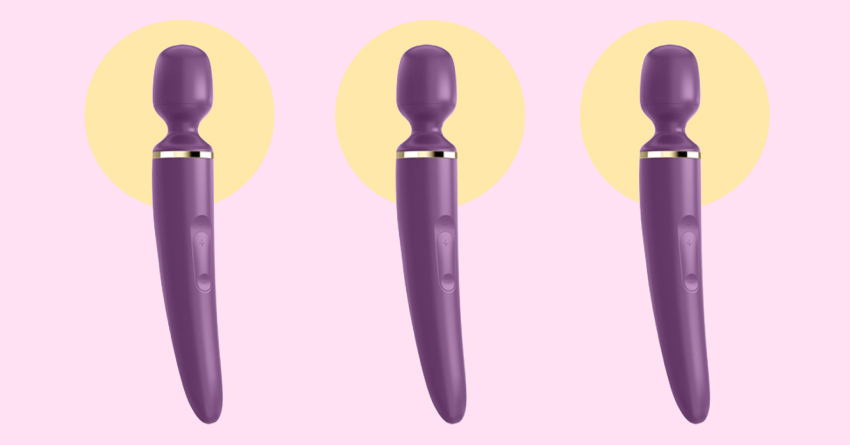 Your body is a wonderland, so you deserve a wonderful toy to please it! Whether you want to give your calves a massage or give powerful stimulation to your clit, you can surely count on the Satisfyer Wand-er Woman. It comes with 50 exciting vibration combinations, consisting of 10 rhythms and 5 intensities.
2

The Orchid Wand Vibrator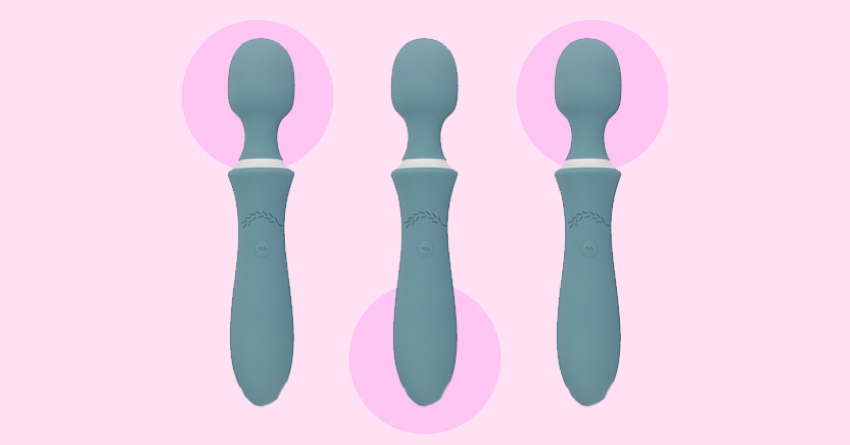 If you're looking for a vibrator that's perfect for beginners, we suggest checking this delicate vibe. The Orchid Wand Vibrator features 5 different patterns and 5 speeds per pattern that will surely make you quiver in pleasure. It also has a sound-free design, making you fully focus on the pleasurable sensations.
3

SVAKOM Emma Neo Interactive Wand Vibrator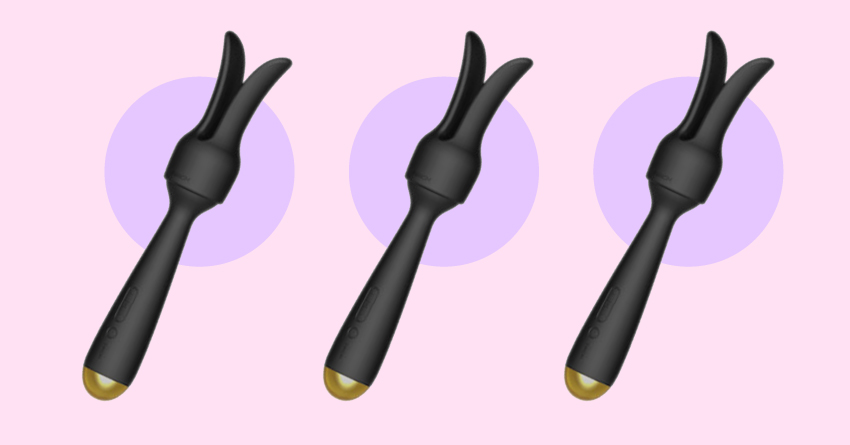 The SVAKOM Emma Neo Interactive Wand Vibrator is jam-packed with features to make your sexual plays extra special— from heating capabilities up to app-controlled features. It's designed with a super-strong motor, providing high-powered 5 vibration patterns with 5 intensity levels in each mode. It also has an ergonomically designed bunny attachment for precise stimulation.
4

Lovense Domi 2 App-Controlled Mini Wand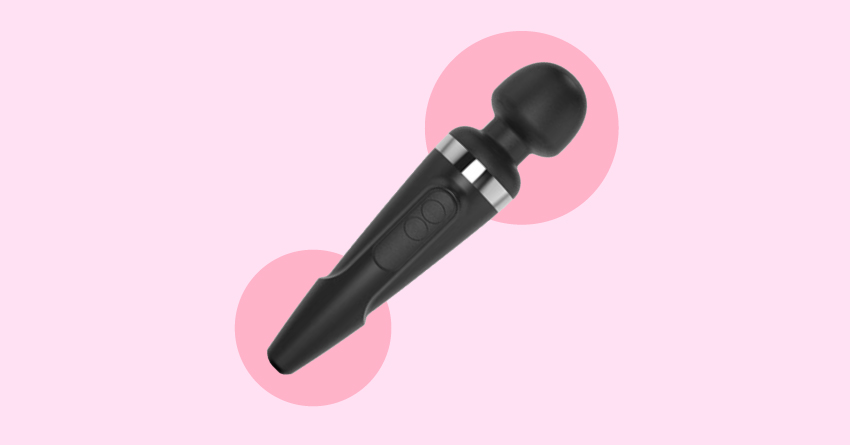 The Lovense Domi 2 App-Controlled Mini Wand. Made from high-quality silicone and ABS plastic, featuring 7 default high-powered vibrations and app control features. This magic wand massager also comes in a sleek casing with a flexible neck, ensuring to hit those sweet spots with ease.
5

Lelo Smart Wand 2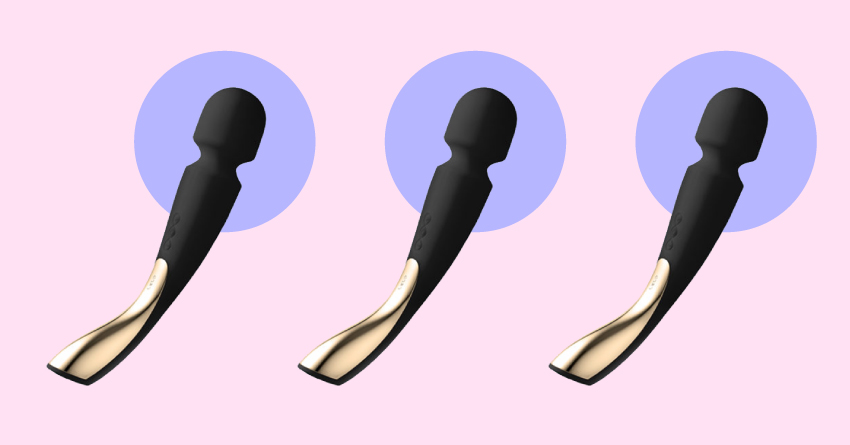 Another bestselling magic wand massager on the list, the Lelo Smart Wand 2 features a reliable design, long-lasting battery life, and 10 pulsating vibration settings. It enables you to get in touch with your body and experience unparalleled relaxation and stimulation! If you're looking for a wand vibe that's from an international brand, make sure to check this one out.
Takeaway
Now that you've received your magic wand massager crash course, you know now that it's a one-of-a-kind love toy. It's a total must-have for all females out there who want to take matters into their own hands!
Do you have a wand massager of your own? How's your experience with it? Share or tweet this article and share your thoughts about it! For more sex toy guides, click here.