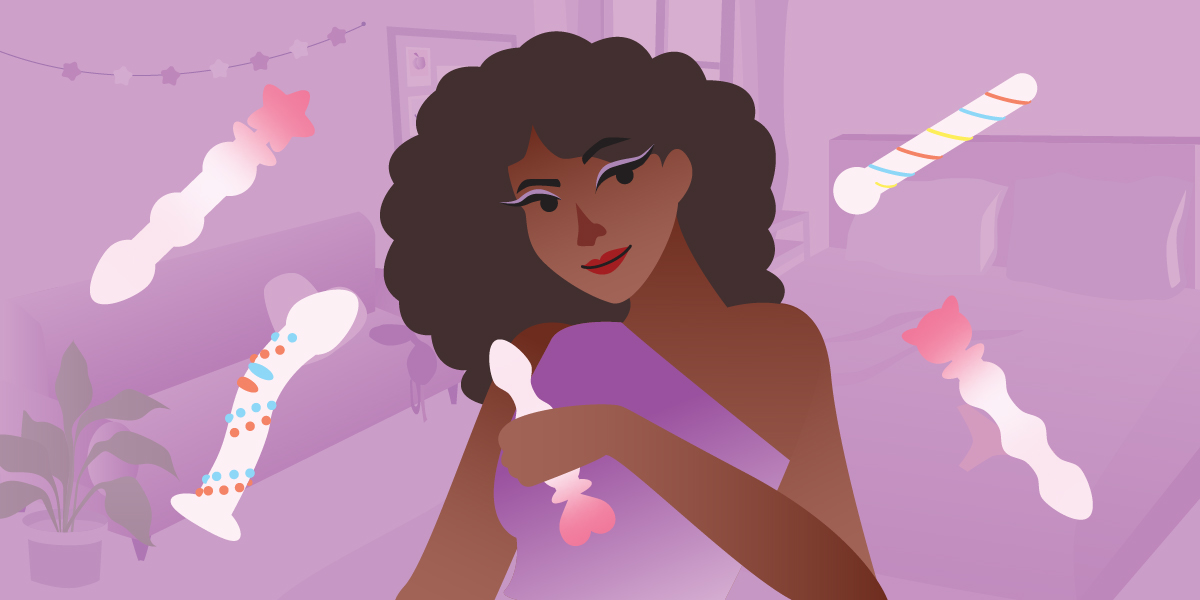 The idea of a glass dildo can raise alarm bells to most people, as glass is the last thing you would want to insert in your genitals. Imagine if it shatters inside; you'll end up in the ER and have an awkward discussion with the assigned medical staff. Don't worry! Glass dildos are 100% safe to insert in your vagina or anus, as they're made with incredibly durable materials. Not only that, this pleasure toy offers many perks that make them more appealing than the other dongs.
So if you're highly curious about how to use a glass dildo, then buckle up, baby. You're in for some interesting facts about this special toy and why you'll love it!
What is a Glass Dildo?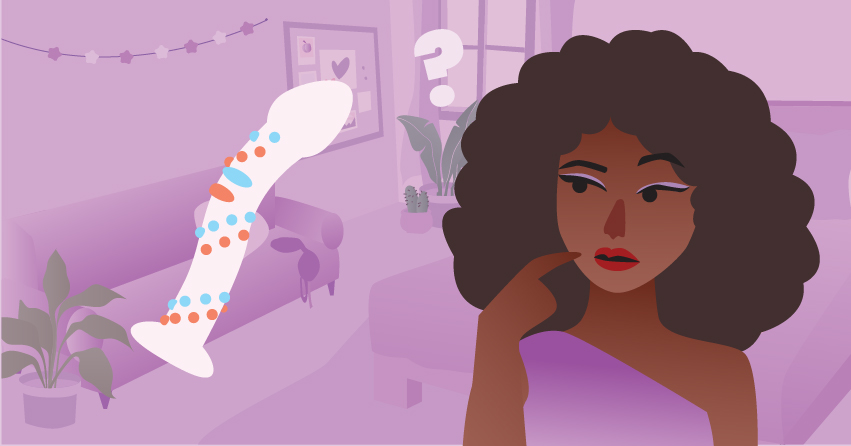 A glass dildo is made with borosilicate glass, known for its super durability and ability to withstand high temperatures. You can also see this material used in cookware, drinkware, laboratory glassware, lighting equipment, and medical devices.
But keep in mind that not because an item is made of borosilicate glass, you can insert it in your vagina or anus. A glass dildo is crafted for that specific purpose, so please don't come up with DIY glass dildos from your cookware or drinkware.
Like any other type, a glass dong comes with a base, shaft, and plump head. Some models may have extra nubs and swirl for extra sensations. There are also glass dildos with curved shafts for targeted g-spot or prostate stimulation.
What makes a glass dildo stand out from the rest is its impeccable aesthetic. It has a glossy finish that makes you think it's an art piece at first glance. You can easily clean and sterilize this dong; more on that in the upcoming sections.
Variations
Not all glass dildos are made equal. If you're planning to shop for this sex toy, make sure you're aware of these common types. This can also help you figure out which variation would work best based on your pleasure preferences.
1

Classic Glass Dildo

Smooth and sleek, perfect for those trying a glass dong for the first time. Since it doesn't come with additional textures or features, it's also cheaper than the other variations. However, if you want a curved shaft or vibrations in your dong, you may check the third type.
2

Textured Glass Dildo

This one is an upgraded version of the classic type. It has all the components of a standard glass dildo, but only with some extra textures in the shaft, such as:
Swirled – spiraling patterns or twists
Ribbed – raised ridges or grooves
Nubs – small, rounded bumps or nodes
Wavy – wave-like patterns, pretty much similar to the swirled texture
Beaded – spherical or oval-shaped beads
3

Curved Glass Dildo

This one has a curved shaft, often for g-spot and p-spot pleasure. Its pronounced upward curve and rounded head directly apply pressure in those areas, making them easy to stimulate.
4

Suction Cup Glass Dildo

A suction cup glass dildo features a suction base that can stick it on a tiled surface, start thrusting the dong and experience hands-free fun! This variation is good for those who wanna experiment with different positions during their self-pleasure sessions. It can also merge with the variations mentioned earlier; for instance, there are available suction glass dildos with a textured shaft, fully smooth surface, or curved tip.
5

Vibrating Glass Dildo

As the name suggests, this glass dildo can vibrate. It comes with an irresistibly stunning shaft, but inside is a bullet vibrator or vibrating motor. The silky-smooth finish and strong vibrations will definitely result in multiple Os!
Pros & Cons
Are you still contemplating whether or not you'll get this sex toy? We understand your sentiment, and this section is here to help you decide. See if the pros can outweigh the cons.
1

Pro: "It's firmer than other types of dildos."

They're made of glass, so these sex toys offer firmer and more solid stimulation and penetration than the other kinds. If you like it hard and strong, glass dildos give you intense pleasure when you put them inside your sensitive genitals.

If your glass toy has ribs, knobs, or beads, it will feel fantastic against the vaginal walls. A smooth glass dildo, on the other hand, will glide on your g-spot or prostate easily and tickle your senses. If you're using this dildo for vaginal penetration, it will really give something firm and weighty for your pelvic floor muscles to grip around. This would help intensify your climax. However, because it's made of solid material, be careful when penetrating yourself or your partner to avoid unwanted injuries.
2

Con: "It's not flexible."

If you like your dildos to be twisty and bendy, we have bad news. Since the glass dildo is made with hardened glass material, the shaft isn't adjustable. Don't worry about this, though, as glass dildos, especially the curved ones, are built with the male and female anatomy in mind. It can still easily hit those pleasure zones even if the shaft isn't flexible.
3

Pro: "You can use different lubricants with it."

One of the top advantages of this type of toy is its versatility when it comes to lubrication. Whether you prefer water-based, silicone-based, hybrid-based, or oil-based lubricants, you can safely use them with a glass dildo without worrying about any adverse effects on the toy's material.

However, we suggest checking the manual of your toy to see the manufacturer's recommendations. We don't also suggest using oil-based lubes for penetrative play; they create a coating or barrier on the skin that can trap bacteria and tend to leave a residue on the skin.
4

Con: "It doesn't come with a "realistic" feel."

One potential drawback of this toy is it doesn't have that natural, skin-like feel compared to silicone or cyberskin dildos. While glass dongs can easily provide immense and unique pleasure for their users, they may not satisfy those seeking a more lifelike and realistic feel during use.
5

Pros: "It comes with stunning designs."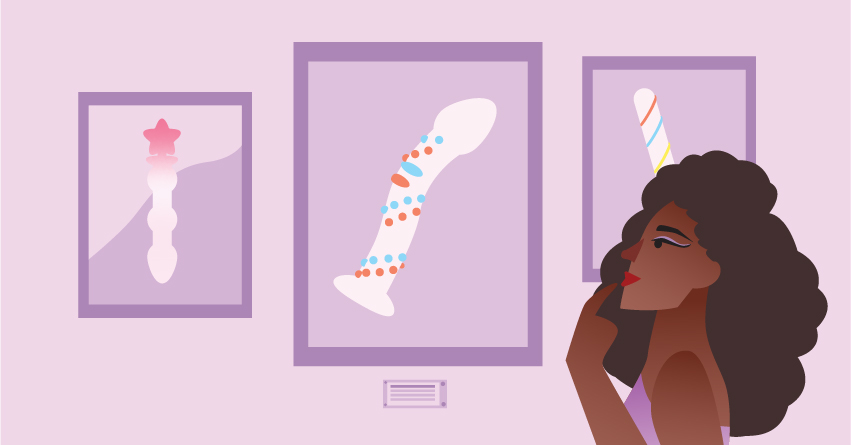 Glass toys are ideal for those looking for beauty and functionality in sex toys. They could be mistaken for works of art, too. From hypnotic spirals to beautiful, magical wands, they could look like anything but dildos.
Because of this, if you wanna be totally discreet, a glass dildo can do the job for you. You can probably display your glass dildo on your study desk, and nobody would suspect it's a sex toy. You can lie and say it's just a room decor, a figurine, or a trophy you once won in a competition.
6

Cons: "It may be heavier compared to standard dongs."

A common misconception about glass dildos is that they weigh the same as silicone ones. That's not the case, as the glass gives these dildos a more substantial weight, which may not be ideal for everyone. Some players may find it more pleasurable, while others may find the weight fatiguing, especially during longer or more vigorous sessions.
7

Pros: "It can be warmed or cooled for enhanced sensations."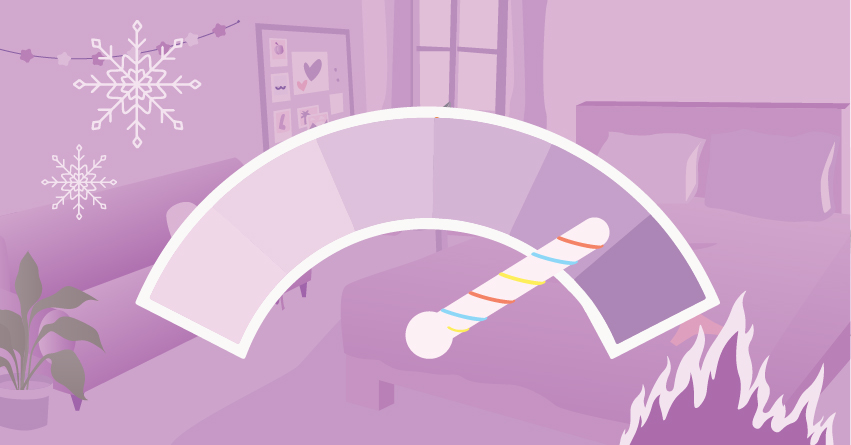 Unlike other materials, glass is incredibly "temperature-sensitive ." This means they can easily adjust to the temperature you put them in. As such, you can cool or heat them up according to your liking. This will add new wild sensations to the sex play you're making to yourself or to your partner.
For instance, if the glass dildo is heated or cooled, it can be used for the external massage of your erogenous zones like nipples, the clit, or your inner thighs! To do this, submerge your toy in cool or warm water to change its temperature. You can even put it in the freezer for a few hours.
But be careful; you shouldn't use extreme measures to quickly heat up the toy. Glass toys shouldn't be microwaved because they may shatter the toy unless the instructions allow you to do so.
So as a safety measure, test your toy's temperature on your arm before using it on yourself or your partner. Glass dildos take your sex to the next level. You'll definitely get a reaction out of your partner when you do.
8

Cons: "You may always feel nervous when using it."

If using a glass sex toy scares you, we don't recommend getting this toy. Even though this device is made with extremely durable material, some people may still perceive it as more delicate or fragile than other dongs. As a result, the fear of accidentally dropping or the toy shattering during the deed may linger in the back of one's mind, detracting the person from fully enjoying the experience.
9

Pros: "It's easy to clean."
Since this dildo comes with an ultra-smooth surface, cleaning is easy-peasy with this one. You can wash the glass dildo with warm water and mild soap or use a toy cleaner for glass toys. It also tends to dry a lot quicker than other types of dongs.
10

Cons: "Most glass dildos don't come with other features."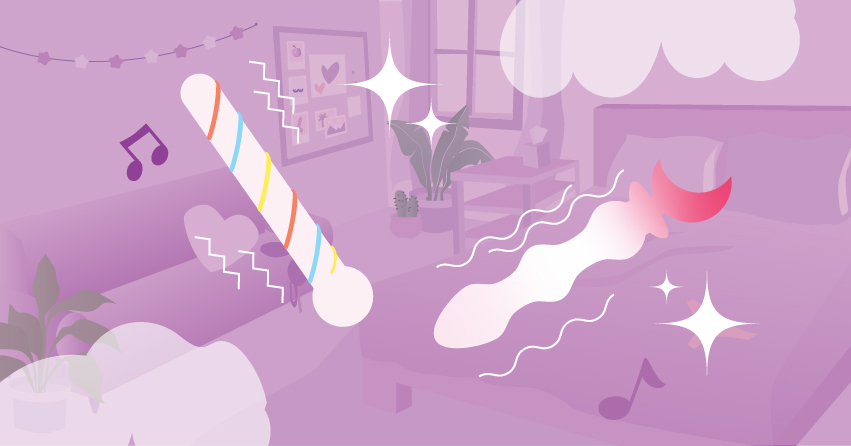 Some may see this as a pro, while others may see it as a con, but glass dildos often prioritize simplicity and elegance over additional features or functions. Yes, the market has vibrating or thrusting glass dongs now, but they're less prevalent than silicone dildos. They tend to rely solely on their exquisite craftsmanship and the inherent qualities of the glass material itself. This means that if you're seeking specific features like vibration or app control, expect higher prices since they're rare in the market.
11

Pros: "It's non-porous, which means it doesn't hold onto bacteria."

Borosilicate glass is a non-porous material, meaning it doesn't harbor bacteria. This makes glass dildos a more hygienic option compared to toys made from porous materials. All you need to do is clean it with a gentle cleanser and water or with a sex toy cleaner. Dry it out, then you're good to go. This non-porous quality also means that glass dildos are compatible with different lubricants.
12

Cons: "Some say it's too slippery to use."

Glass dildos are smoother than any latex, rubber, or silicone toy. This means there's a lot less friction. You can use it without any condom, and a little lube will go a long way. You'll notice that your toy slides even more easily and improves the sensations. However, some say the dildo becomes too slippery when natural or artificial lubrication is added to the toy.
How to Use a Glass Dildo
As you've learned the pros and cons of using a glass dildo, you've probably decided whether to get this toy. If this isn't your cup of tea, no worries; there are different types of dildos in the market. As for those interested, you'll be in for a treat! But before you order a bunch of glass dongs, know the different ways you can use them. Read this section to find out.
1

Use it to tease your external erogenous zones.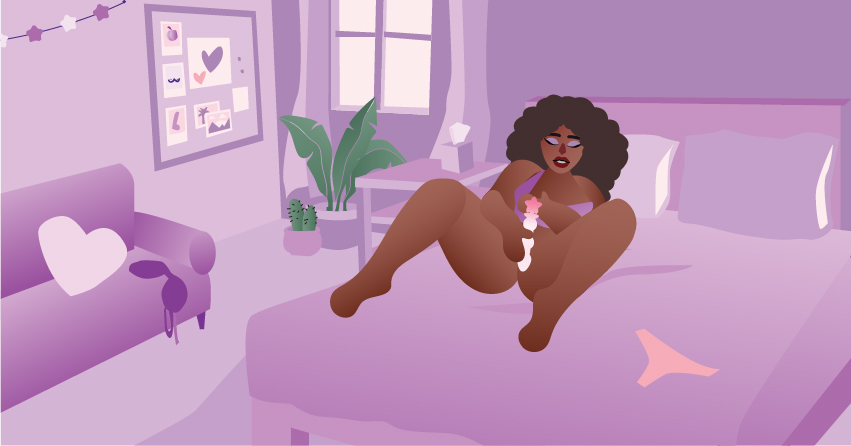 When using a glass dildo, you don't necessarily have to start thrusting right away. Explore and tease your external erogenous zones with their smooth tip. You can try gentle circular motions, broad strokes, light rubs, or focused pressure to stimulate these sensitive areas. Add a few drops of your chosen lubricant to ensure a sleek and comfortable experience. Below are the external pleasure zones you can use with a glass dong.
Clitoris
Labia
Perineum
Vaginal opening
Anal opening
Intergluteal cleft (crease in the middle of your buttocks)
2

Play it like a classic dildo.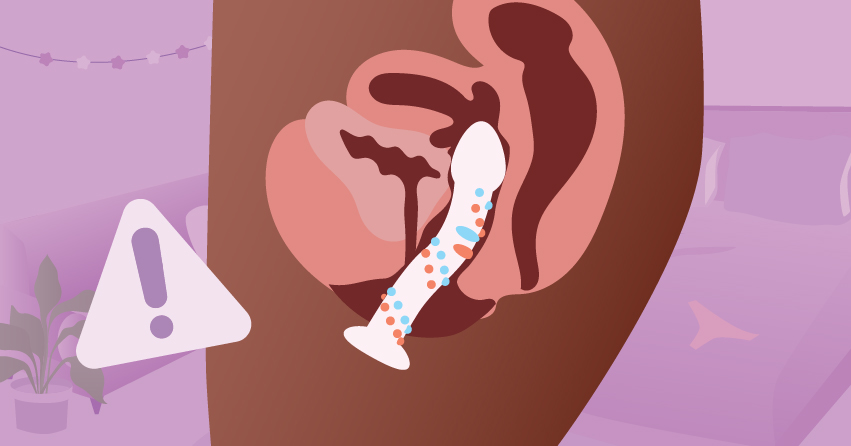 A glass dildo is firm, so if you like it hard, you'll love this one. Ensure you are aroused enough before inserting a glass dildo inside you. But as with any other sex toy, glass dildos can be used with or without lube.
If you use a textured glass dildo, the different textures will feel great against the vaginal walls. Try rocking the dildo inside you instead of just thrusting with it. This will help provide a firm stimulation for reaching those sweet spots. You can also play around with strap-ons to make it hands-free and fun.
Most sensitive nerve endings exist in the first 1/3 of your vagina, so you don't necessarily have to thrust deeply to get the most out of your masturbation session with your dildo. Short and rapid strokes mean your dildo isn't barraging your cervix and might be easier on your wrists, too! Remember that just because you can insert up to seven inches of a dildo doesn't mean you have to. Instead, you can use the extra shaft length to get a better grasp on the dildo. Below are some of the dildo play techniques that you try:
Deep and slow thrusts
Fast and shallow thrusts
Sensual Swirl – As you move the dildo in and out of your vagina, gently rotate it. Works best if the dong has a textured shaft.
G-spot Play – Locate the g-spot and, using the tip of the dildo, rub the area with gentle pressure to stimulate it
Please the P-Spot – This could only work for male individuals. Locate the prostate gland (p-spot) just below the bladder and in front of the rectum; please use your fingers first. After that, use the curved or tapered tip of the dildo to apply gentle pressure to the prostate gland.
3

Warm or chill it up for added pleasure!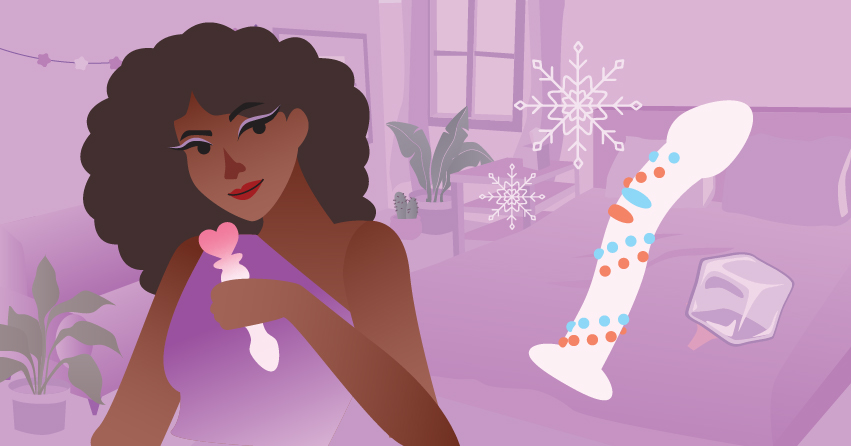 If you've mastered maneuvering the glass dildo inside of you, you can try experimenting with temperature play. It's probably one of the most unique features of a glass dildo. Unlike rubber or plastic dildos, glass can be heated up in warm water or cooled down in your freezer for extreme variations in temperature.
Varying the temperature of this toy intensifies sensations and heightens orgasms. Warm or cold glass dildos feel great on the clitoris and during penetration. For your safety, here are things to remember:
If you want to cool them, put the toy in a bowl of cold water or chill it in the fridge for 10 minutes before you use it. Before using the chilled-up toy, always check the temperature on your forearm to ensure that it's comfortable to use, especially if you're planning to insert them. You or your partner might get ice burns if it's too cold or icy. You definitely don't want that to ruin the mood.
On the other hand, the safest way to heat a glass dildo is to fill a pan with hot tap water and then submerge your toy in it for 10 minutes. Afterward, pour out most of the water until the dildo is only half-submerged before you remove it. Again, test the temperature first on your forearm before trying anything. You don't want burnt flesh, especially not on your private parts.
4

Use it with a partner.

Another great way to use a glass dildo is through partnered sex. Since this type of dong doesn't have a realistic design, your partner may not feel iffy using it with you. You can take turns using the dildo to stimulate each other's bodies, whether gliding over sensitive areas, using it for targeted stimulation, or incorporating it into oral play.

The smooth and firm texture of the glass, combined with the versatility of its design, allows you and your partner to discover new ways to pleasure each other. Below are some of our personal suggestions on how to use a glass dong during the deed:
Use the warm or cool dildo to tease your partner's external erogenous zones.
If you have a penis and are in a heterosexual relationship, you can ask your partner to suck the glass dildo while she's in a cowgirl position. The visuals of your partner gagging a dong while she's inside you will make you cum in no time.
Two (penis) heads are better than one. You can insert this in your anus during intercourse.
If you're into BDSM, you can use a glass dildo to punish the naughty submissive. For instance, you can warm the toy up and put the heated dildo in their genitals; ensure you're using a safe temp. The heated dildo should only give tingly sensations or light stings and never, ever burn your partner's genitals.
5

Your dildo has a suction base? Explore different positions.

Got a glass dong with a suction base? Oh, lucky you! You'll be able to have hands-free fun and experiment with different sex positions. The suction base allows you to secure the dildo to any smooth, flat surface, such as a wall, floor, or even a sturdy piece of furniture. Below are some of the sex positions that you can try:
Doggy Style
Get on all fours, while the dildo should be attached at the back, with the same alignment as your crotch. Using your hips, push your body into the dildo. Move back and forth.
Cowgirl
Stick the dildo on the floor, then get into a kneeling or squatting position. Your vagina should be right on top of the dildo. Push your body into the dildo, then continue riding out the glistening toy.
Chair Ride
Look for a chair without an armrest but with a backrest. Stick the lubed-up dildo securely to the seat of the chair. Position yourself facing the backrest, which will provide additional support during your play session. With a firm grip on the backrest, begin the thrusting motion, moving in and out of the dildo at a pace and depth that feels most pleasurable.
Standing Doggy
Bend over with the dildo sticking at the wall right behind you. Same with doggy, slowly push your body into the dildo. Move and back and forth until you reach that sweet O.
6

Use it as a prop in your boudoir shoots.

Here's a non-sexual (but still erotic) way of using a glass dildo. A glass dildo can also be a stunning prop for boudoir photography or intimate self-portraits.

Its elegant and alluring design, combined with its smooth and reflective surface, can add a touch of sensuality and sophistication to your boudoir shoots. It adds more sexiness without a hint of sleaziness. You can also use the glistening component of this toy to capture the interplay of light and shadow on its surface.
Safety Tips
After learning the different ways and techniques to play your dildo, you're probably confident in getting one. But before you do that, ensure you've checked these safety tips to prevent mishaps.
1

Get glass dildos from reputable sex toy stores.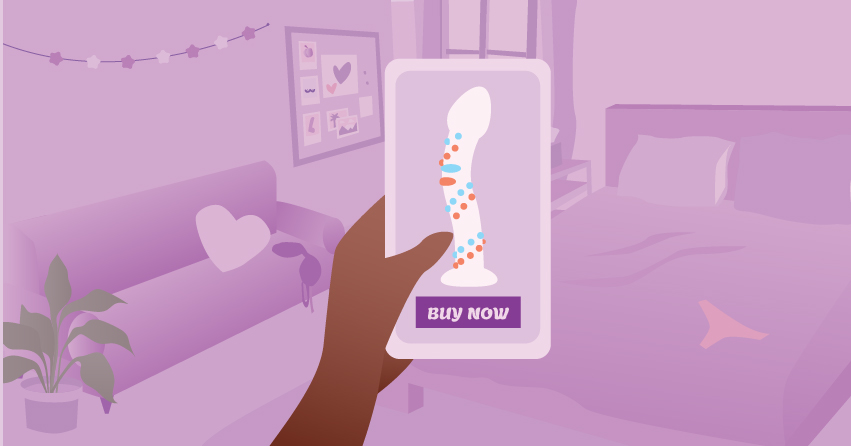 The first thing you need to do to ensure your safety with glass dildos is to get one from a reputable sex toy store.
Some manufacturers, particularly those offering extremely cheap glass dongs, would often say that their dildos are made with 100% borosilicate glass, when in fact, they added other materials to lessen the production cost. Just having those added materials is already compromising your safety as you have no idea if those materials are brittle or could withstand warm and cool temperatures. That said, always get sex toys from a shop you can trust.
2

Warm your body up.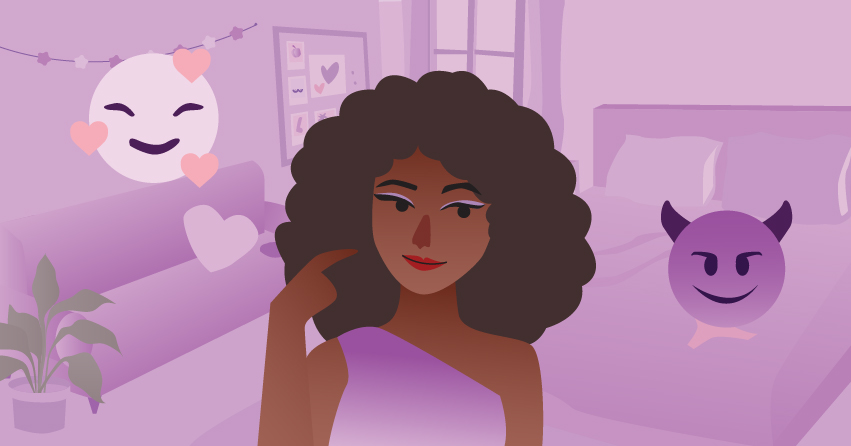 Before you start playing with your dildo, you might need to warm up first. This might mean manual stimulation, such as stimulating your erogenous zones, like touching your nipples or rubbing your inside thighs, along with having an orgasm or two. If you don't produce much natural lubrication, then grab some lube. Some reported benefits of using lube include increasing arousal, making sex more fun, and increasing physical comfort during sex.
3

Be careful when heating or chilling it.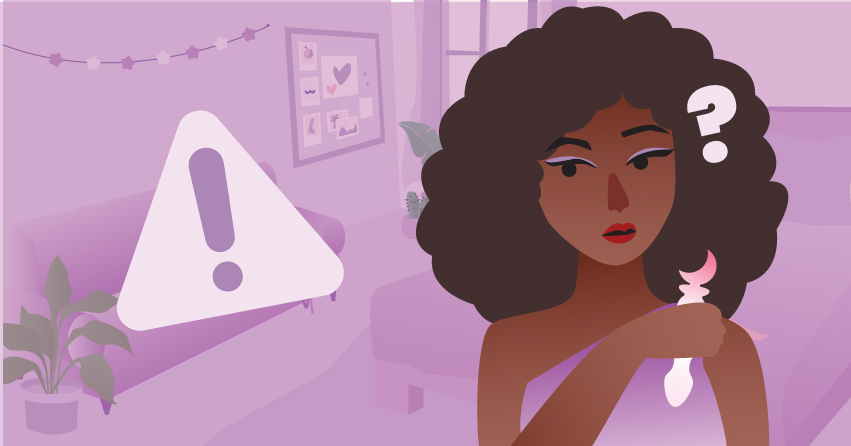 If you're interested in heating or chilling the glass dildo, it's important to use gentle methods for your safety and the toy's quality.
Glass has excellent heat conductivity, which can quickly become too hot if exposed to high temperatures. Never use boiling water or a microwave to heat up your toy. It'll damage the toy and even injure you! Instead, opt for warm water baths or submerge the dildo in a bowl of warm water. Start with a comfortable temperature and test it on your wrist before applying it to more sensitive areas.
As for chilling the dildo, never freeze the toy or expose it to extremely cold temperatures. Instead, please briefly place it in the refrigerator or run it under cold water. Remember to monitor the temperature carefully and test it on a less sensitive part of your body, like your inner arm.
4

Don't forget the lube!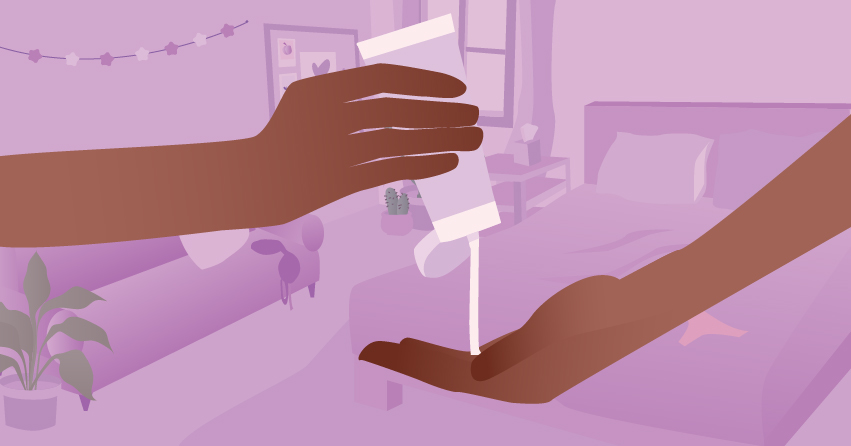 Though glass dildos are silky smooth, it's still important to have lubricant ready to smoothen the insertion. Also, lube is essential for anal play as it doesn't self-lubricate like the vagina. Whether you prefer a water-based, silicone-based, or hybrid lube, applying a generous amount to the dildo and your genitals can ensure a safe and comfortable experience.
5

Clean it before and after use.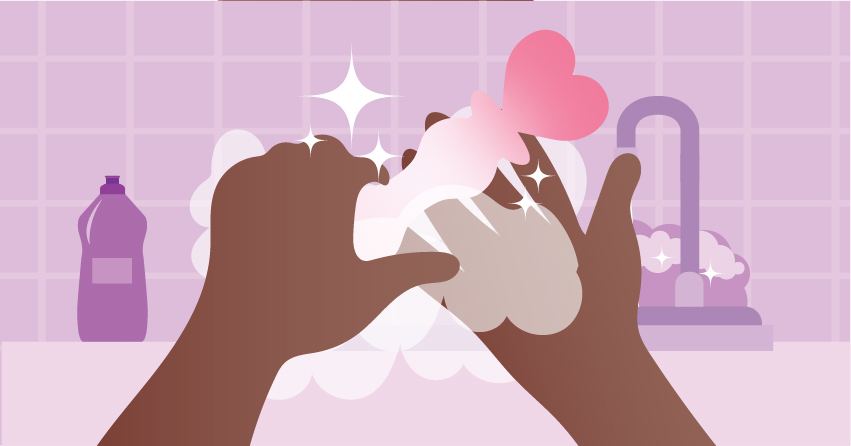 Maintaining proper hygiene is essential not just to glass dildos but to all pleasure devices. It removes any potential bacteria, lubricant residue, or bodily fluids, ensuring your next encounter with the love toy is fresh, safe, and pleasurable. As for cleaning your glass dildo, you have different options. You can either hand wash it with unscented soap and warm water, or spray it with a sex toy cleaner.
Whichever you choose, each method assures thorough cleaning of your toy. And as for storage, keep any glass sex toy in a padded pouch. As much as it's durable, it may get chipped if you consistently drop it due to negligence.
Lauvette's Top Glass Dildo Picks
Getting your own glass dong? Awesome! Here are some of the bestselling glass dildos in the shop.
Frequently Asked Questions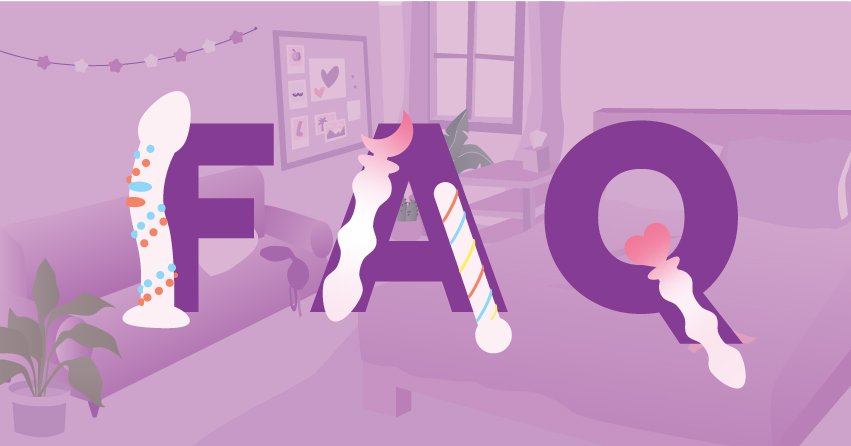 As you've reached the end of this guide, you're probably wondering about other aspects of this love toy. If that's the case, check our quick faq section below.
1

Is it safe to use a glass dildo?

Yes, a glass toy can be perfectly safe. As long as you do the proper research and the correct care for it, your glass dildo should be fine.
2

Are glass dildos safe for beginners?

Yes! As long as the dildo comes in a size they can handle. Once you're used to average-sized dongs, gradually work their way up to larger ones.
3

Can I use a glass dildo in the shower or bath?

Yes, glass dongs are waterproof unless what you have is a vibrating type. If that's the case, we recommend checking the user manual first.
4

Are glass dildos suitable for people with latex allergies?

Glass dildos are an excellent option for people with latex allergies. It's non-porous, so latex and other common allergens can't penetrate the dildo's surface.
5

Are glass dildos suitable for people with sensitive skin?

High-quality glass dildos are non-porous, hypoallergenic, and compatible with most skin types. So no need to worry about having any irritation or reaction. Just make sure you're using the right lubricant.
6

How do I know if a glass dildo is high-quality and body-safe?

Look for reputable brands and manufacturers that specialize in producing body-safe sex toys. We also recommend checking the packaging labels or product descriptions and seeing if the dildo is made with borosilicate glass or Pyrex. Now, some shady stores can claim they're using borosilicate glass, but in that case, please check the reviews to see if their claims are true.
7

Can a glass dildo break during use?

Unless you're banging the toy on a hard surface, it will stay intact.
8

Can I share a glass dildo with a partner?

Yes, glass dildos can be shared with a partner, but make sure the dildo is thoroughly cleaned before and after each use. You may also consider using a new condom over the dildo for each partner to prevent the transmission of any bacteria or sexually transmitted infections.
Takeaway
Glass dildos are not only luxurious sex toys. They're also multi-purpose and last long when you maintain them properly. They're so classy you can display them as ornaments and enjoy a "masturbation- massage" simultaneously.
Share this article with a friend who you may think would enjoy a glass dildo. And for more sex toy guides like this one, head over to the Lauvette page for more!