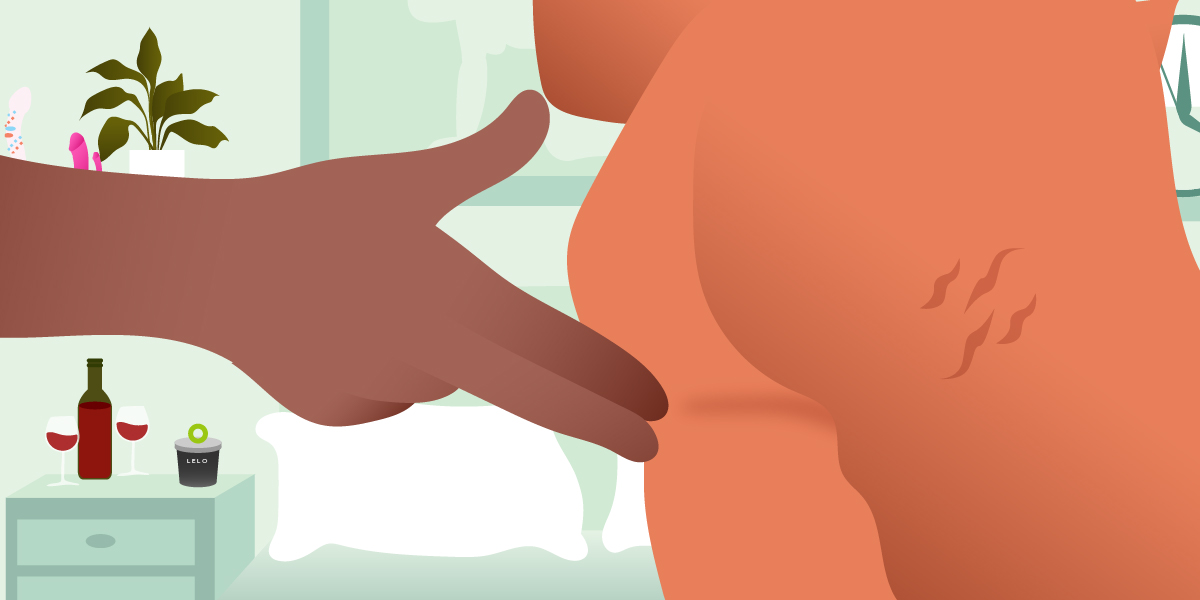 Guys, did you know that aside from stroking your penis and intercourse, there's another way to experience intense orgasms? If you know how to massage your prostate, also known as the male g-spot, you'll be unlocking pleasurable sensations that you may never have felt before.
You seemed intrigued. Well, there's a catch… The prostate is located in your anus. It may not be an issue for you, but some men can be squeamish if you mention anything involving getting around their backdoors. They think doing butt-stuff activities takes a chip off their masculinity. Years of societal conditioning taught them that penetration makes them vulnerable and gay. But news flash: it doesn't!
If those are why you haven't done anal play before, here's something to think about. Your sexual orientation isn't defined by whether or not you like to take it in the backdoor. It's whether you're attracted to men, women, or both. It's that simple.
If you can open your mind, and of course, your anus, for some exciting butt play, a whole new world of possibilities will present itself. You'll experience a mindblowing, one-of-a-kind orgasm because just a few inches inside your anus, there's a treasure to be found.
Meet the Prostate Gland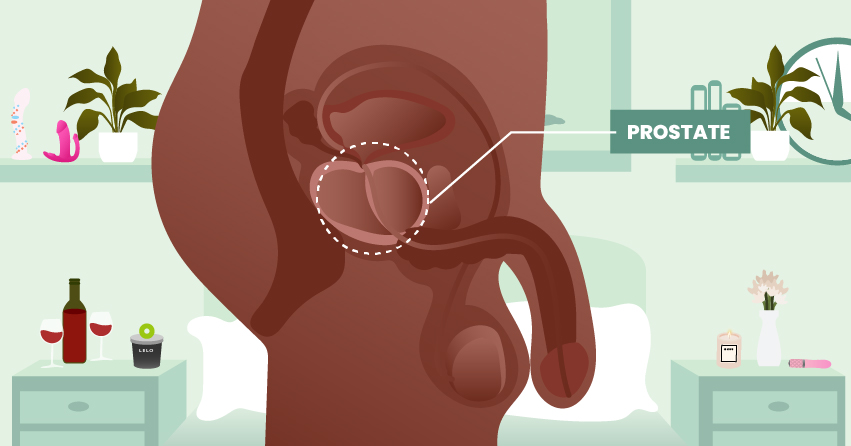 The prostate gland is a small gland that grows to a chestnut size as you age and is known to be an erogenous zone for men. It's like a counterpart of the clitoris found in women's genitalia. It's responsible for producing the fluid that's supposed to make sperm stronger and longer-lasting.
As to its specific location, you can reach it through the anus, just under your bladder. But saying its location is easier said than done. It may require some exploring before you pin it down. The best way to locate it is by abstaining from sexual release for about a week. And when you're ready to identify that prostate, find a comfortable position and arouse yourself by watching your favorite porn star.
Once you're stimulated enough, your prostate will be easy to spot. Insert your finger inside your anus and feel around for the prostate gland. There's no way for you to miss it because, at this point, your prostate is a swollen nub.
What is a Prostate Massage?
A lot of nerves surround the prostate gland. And you know what we always say about nerves, "Where there are nerves to be found, there's a pleasure to be found—if one knows the right way to stimulate it." Stimulating your prostate gland is done through a prostate massage, and it's a pleasure you don't want to miss.
Prostate massage, also known as prostate milking, is when you give gentle pressure to the prostate gland. You can rub or tap the gland with your fingers, get penetrated with a dildo to indirectly stimulate the gland, or use a specially designed sex toy known as a prostate massager to send vibrations on the spot.
Because of your prostate gland's location, it's not easy to reach or stimulate. If you think it only takes one try to hit that sweet spot, then you're gravely mistaken. Unfortunately, like all great things, you need to put in some effort to achieve prostate orgasms. In the following sections, we'll discuss how to massage your prostate, but first, let's discuss what you or your male partner can gain from this erotic act.
Benefits of a Prostate Massage
In a nutshell, a prostate massage involves applying pressure and rubbing a man's prostate gland. Usually, it's done by using a finger or a prostate toy massager. You can do it for medical reasons, but you can also do it for pure sexual pleasure. Aside from the fact that it feels so fucking good, prostate massages are also known to have other benefits.
It is said that prostate massages help clear out the prostatic duct, which is found between your prostate and the rest of your reproductive and urinary systems. The stimulation encourages fluid release in the prostatic duct, which may help clear the fluids and relieve your symptoms. Here're some of the conditions that a prostate massage may be able to help you with.
1

It alleviates painful ejaculations.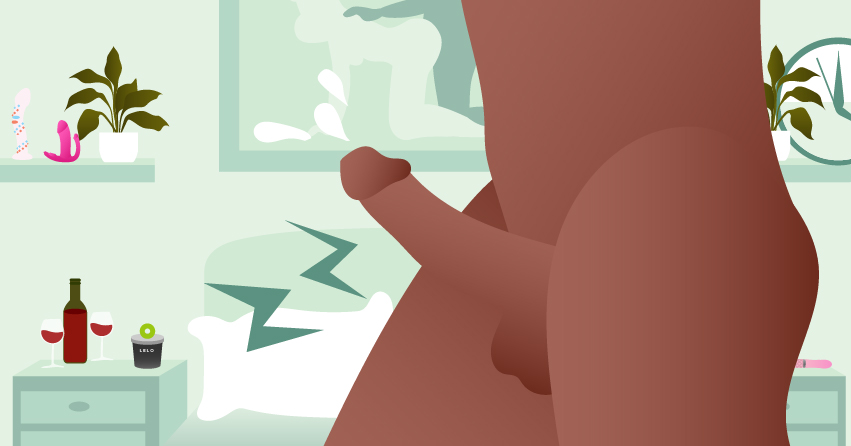 Do you experience pain when you shoot your load? It's a rare condition, but painful ejaculation can occur because of an infection or inflammation in the epididymis. If you've felt discomfort whenever you find release, here's some good news. Prostate massages may relieve you of painful ejaculation. It's said that the manual manipulation of the muscles in your prostate helps ease the fluid blockage in your prostate.
2

It helps you pee better.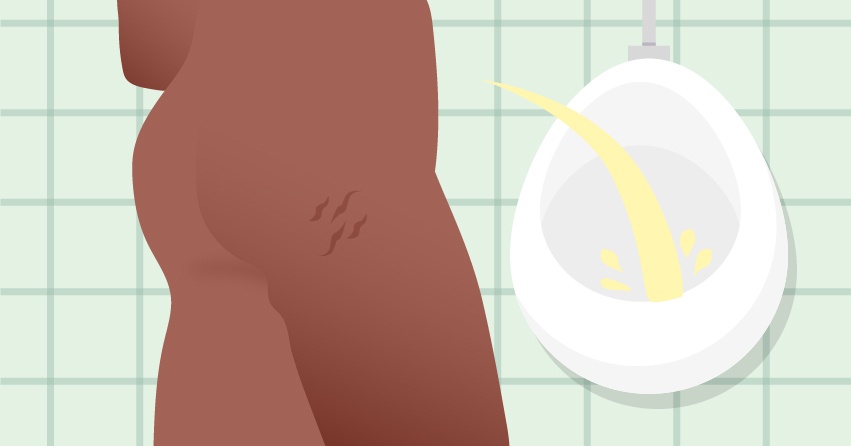 Men with swollen or inflamed prostates usually have difficulty peeing. The prostate ends up irritating the bladder, which causes the urine flow from the bladder to the urethra to slow down. Or worse, on rare occasions, totally stop. Prostate massages are said to be of help in this situation.
3

It aids in getting it erect.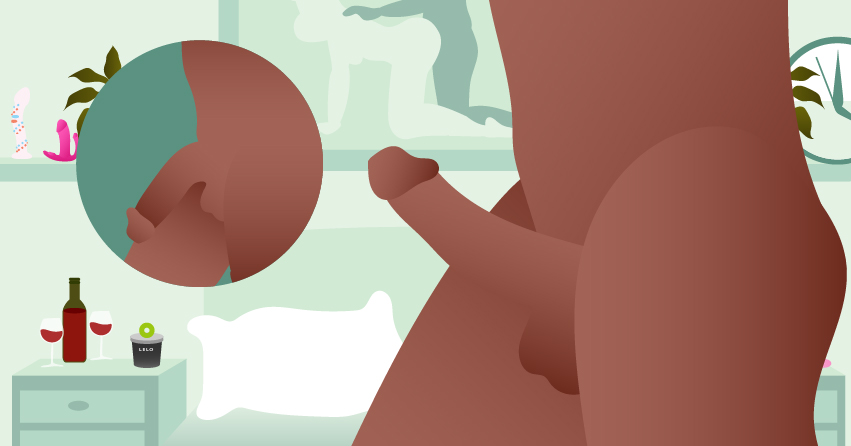 If you have trouble getting it up in bed, prostate massages can potentially help you with getting a boner. Again, it's all about the improvement of the blood flow and the release of fluid blockage. Since erections are really all about the gushing of blood down to your penis, anything that can help you get the blood flowing can potentially help you get that much-wanted erection.
4

It may help in treating prostatitis.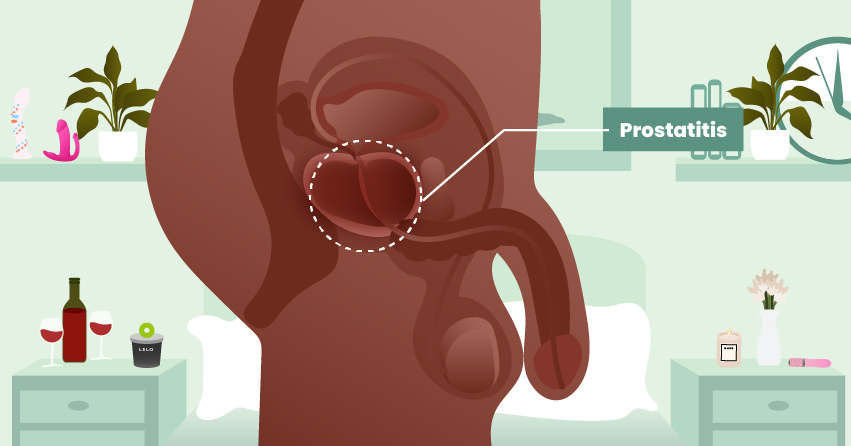 Inflammation of the prostate gland, known as prostatitis, is often caused by a bacterial infection. It can include a list of symptoms, such as pain during ejaculation, slow urine stream, and pain in the perineum behind the scrotum and in front of the rectum. The medical way to treat this is by taking antibiotics, but prostate massages are potentially a treatment method with positive results.
5

It also helps with symptoms of an enlarged prostate.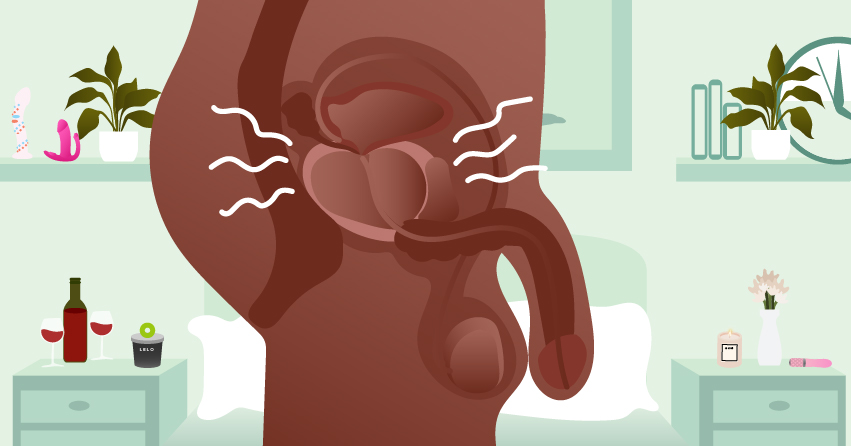 It's not unusual for men to have an enlarged prostate. In medical terms, we call it the benign prostate hyperplasia. According to studies, it's one of the most common prostate problems in males over the age of 50. Symptoms of this condition may include painful urination, urinary retention, and frequent urination.
It's medically treated by taking alpha-blockers to relax the bladder muscles, alleviating the pain during urination. A small study also revealed that combining medication and prostate massages can help minimize the symptoms.
How to Massage Your Prostate
After reading about the benefits, you may wanna give a shot at massaging your prostate gland. That said, we're here to help. Explore your backdoor safely by following the steps below. Note: This guide is designed for solo play. If you want to involve your partner in the deed, check these guides instead.
1

Make the necessary preparations.
One thing you would wanna know about prostate massage is that you can't do it on a whim. You can't have a few shots of vodka with your boo and start engaging in anal play. Unlike the vagina, the anus doesn't self-lubricate, so any form of insertion can lead to injuries and "messy" mishaps. That said, preparation is a must.
First, make sure that you've got your lubricant ready. You can use a water-based lubricant, but go with a silicone-based lube if you've got one. Why? Because it has a thicker consistency. That means less reapplying and more comfort for you. However, if you're going to use silicone-made toys, then stick to water-based lube. Never use oil-based lubricants, petroleum jelly, and water as a lubricant. They'll only irritate your anus!
Aside from the lubricant, washing your hands and trimming your nails is also important. Your anus is incredibly sensitive, so you don't want to expose it to anything sharp.
We also recommend turning your phone into "do not disturb" mode and ensuring that your responsibilities for the next hour are all taken care of. The last thing you would want while you massage your prostate is someone calling or knocking at your door.
2

Get into a comfortable position.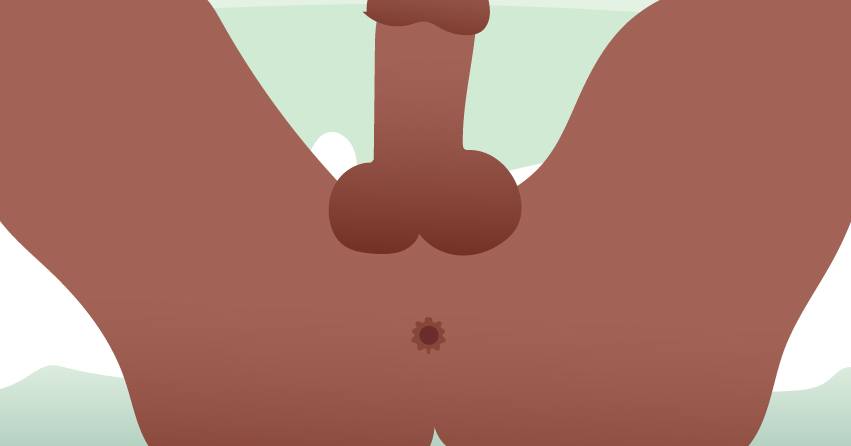 Once you're ready to play, you'll need to get into a position where you can easily access your anus. You can try lying on your side, lying on your stomach, squatting, doggy style, or lying on your back, but with stacks of pillows right under your lower back. There may be other positions you could try— feel free to experiment and see what works for you.
3

Find the prostate…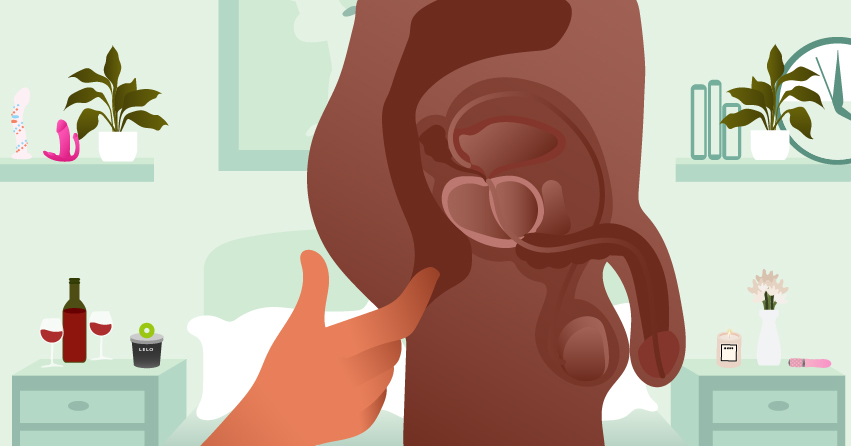 Once you're fully relaxed and aroused, apply the lubricant generously to your middle finger. Slowly insert the lubricated finger into your anus. The prostate gland is about 2 inches deep; do some gentle taps around the area until you feel like you feel a tingling sensation. Don't forget to take deep breaths while doing this step.
4

…And massage it.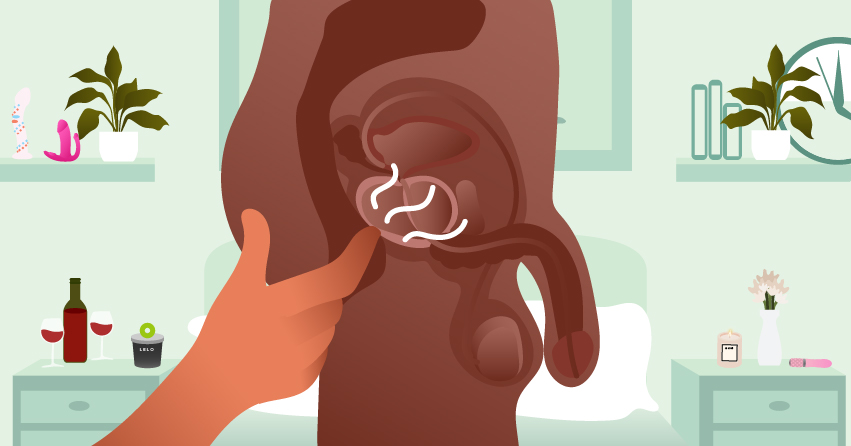 Once you've located the prostate gland, you can start stimulating it. Most experts suggest starting with light circular rubs or a "come hither" motion. Start with light pressure, then gradually amp it up, depending on your preference. It's not easy to massage your prostate for the first time, so expect that there may be some minor hiccups throughout the deed. If that occurs to you, relax and make the necessary adjustments. Enjoy!
Prostate Massage Tips
Done learning the basics? If it wasn't perfect the first time, cut yourself some slack and try again. What matters is you've gone out of your way to massage your prostate and experience something new. Practice is the key! You can also elevate your prostate explorations through the following tips:
1

Don't pressure yourself into liking it.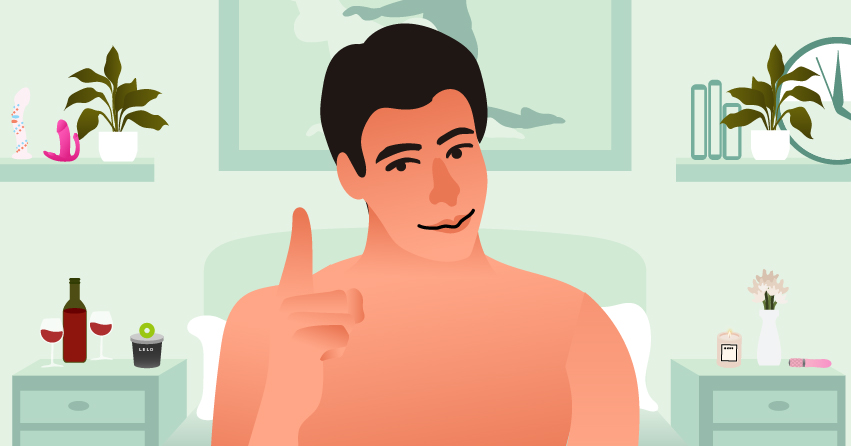 Not into massaging your prostate gland? Don't like the sensations it brings? It's okay. Not because everyone is raving about a particular sex-tivity, you must force yourself to like it. You're not missing out.
2

Start solo.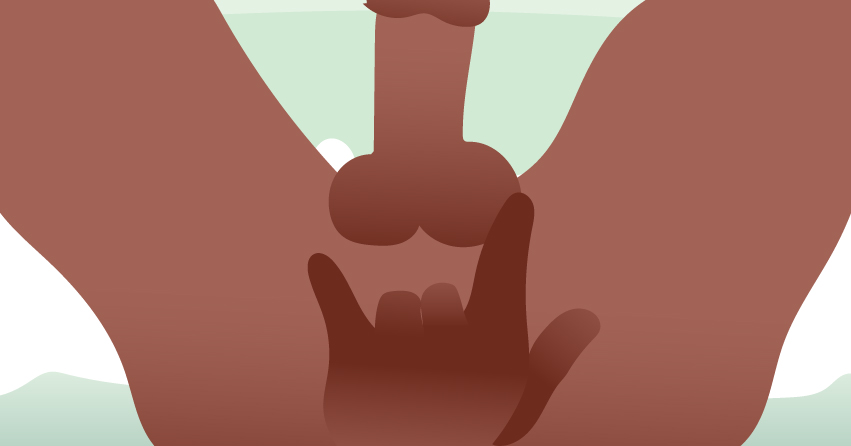 Getting your partner involved is fun, but it's better than your first few massages should be done solo. You'll be experiencing less pressure and stress than when someone watches you undergo such a complex act. Some men are also incredibly vulnerable when their anus is involved in a sexual act since it's out of the norm. You may feel discomfort by having your partner around on those first sessions.
3

Try anal stimulants once you're used to prostate massage.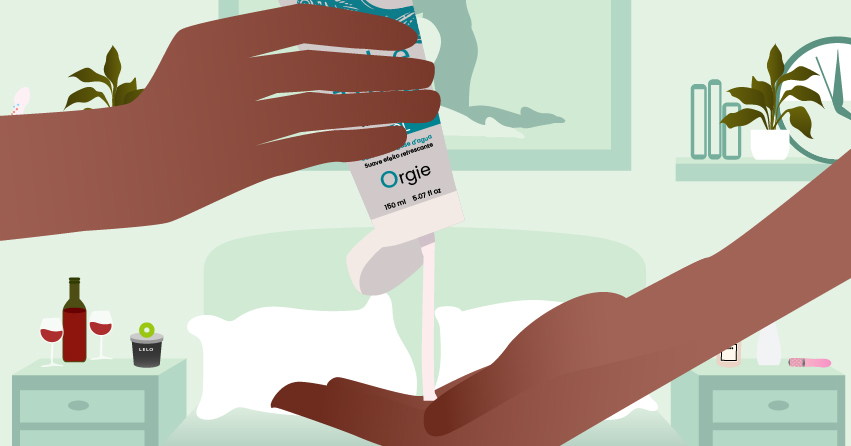 Anal stimulants are specially designed to provide cooling, warming, tingling, or numbing effects on the anus. It's usually used during anal sex, ensuring the receiver gets adequate comfort throughout the play. If you want to amp up the sensations or experience less discomfort as you massage your prostate, we recommend this one.
However, don't use these on your first sessions. It's because pain indicates whether you're doing the massage correctly. If you can't feel pain, you may hurt your anus without knowing it, leading to further complications.
4

Multitasking can do wonders.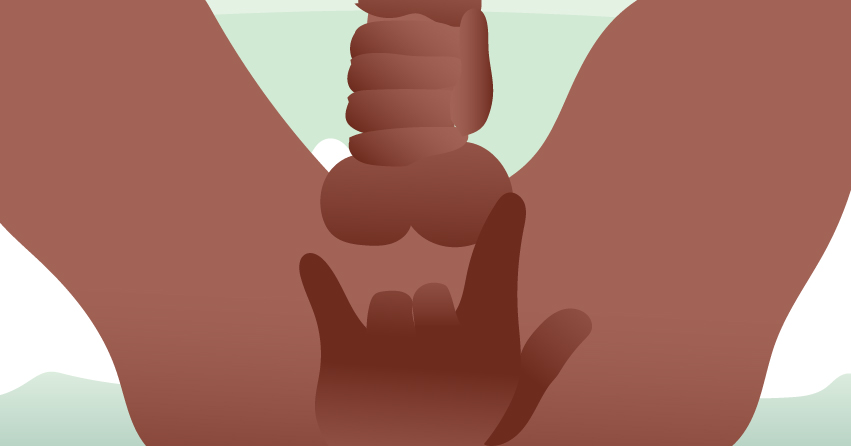 Spice up your prostate massages by touching your other erogenous zones. You can stroke your penis with one hand while massaging your penis with the other. You can also dry hump a pillow or use a masturbator. If you're with a partner, the better, as there'll be more hands to join in the fun!
5

Use a prostate massager.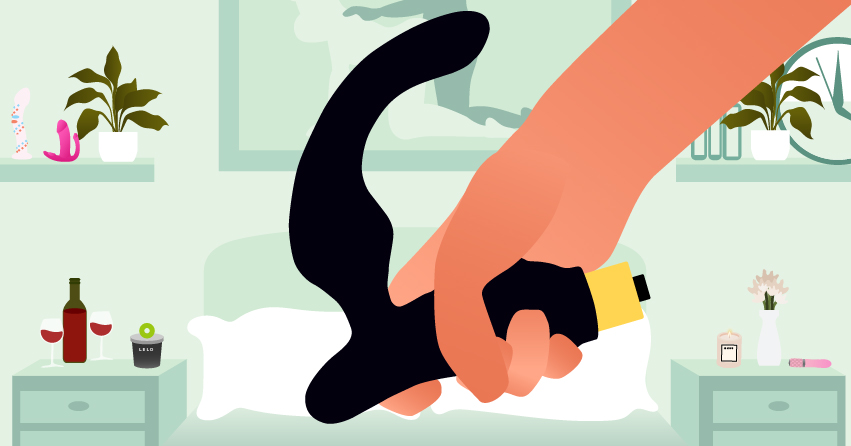 If you want to experience prostate orgasms without the tedious tasks of massaging your prostate, you can use pleasure toys to do the job for you. Opt for a prostate massager, a vibrator with a slim body, a segmented shaft, and a curved tip. It's designed to locate and stimulate your prostate gland with deep vibrations. If you're unsure which brand or model to get, check out our recommendations in the next section.
Lauvette's Top Prostate Massager Picks
Wanna massage your prostate without fingering your anus? The prostate massager has got you covered. It's designed to be adjustable and slim, so it can easily hit your p-spot. Check out our top picks below.
Takeaway
Now that you know about the benefits of frequent prostate massages, it's time for you to massage your prostate! Do it not just for the pleasure it brings you but also for the health benefits it brings to your body. As long as you're following the beginner steps correctly, you've got nothing to worry about. Good luck!