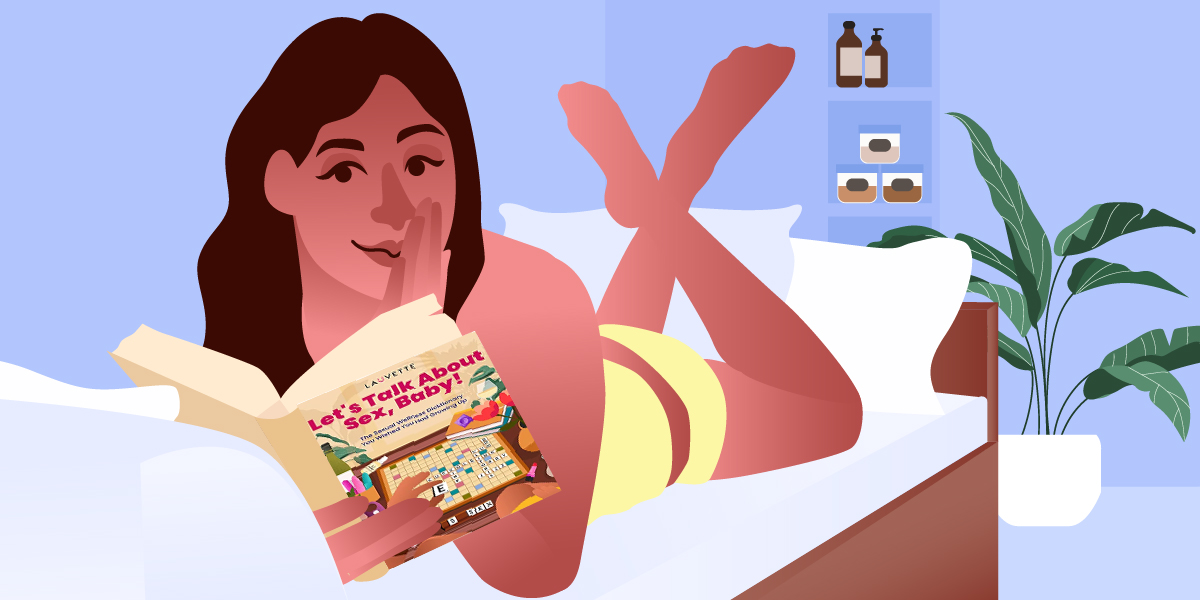 Just when we think we know everything about sex, surprise, surprise! There are definitely more sex terms out there that you've probably never heard of. Sex is a wide field, after all.
In this article, we'll be breaking down some fresh sex terms that you may have heard in passing or never came across at all.
15 Sex Terms You've Probably Never Heard Of
Onto the fun part! Keep reading this section for a list of fun sex terms you may not have heard about because it's about time you did!
1

Gluck Gluck 3000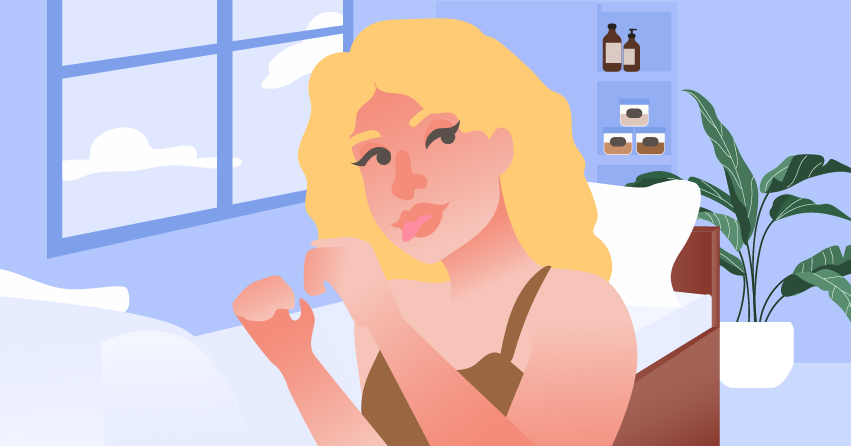 This sex term out of many sex terms to be mentioned is a unique name for a blowjob technique. It's coined first from the bold podcast show "Call Her Daddy" hosted by Alex Cooper and formerly Sofia Franklyn. Basically, it's using both your hands around the penis, twisting in all sorts of directions, and sucking on it. Most especially the tip. 
How to Do This: Medium quotes that it's like a "vacuum seal". Additionally, you envision this technique as if you're stuck in a Sahara desert for days. You're absolutely thirsty, in need of water. Your partner's dick is like an overflowing water oasis or "a big fat gallon of Poland spring water".
You'd be dying to get your mouth for water. Or in this case, you'd die to get a huge taste of their dick and do your best to indulge in it amazingly. In return, your partner receives the best head of their life. 
From the 3000, you can even upgrade it to the Gluck Gluck 9000. It depends on the noises (add them in as you give them head like a soundtrack), the volume of saliva and sloppiness as you suck them good, and your hands (let them know how big they are).
How to Use Sex Term in a Sentence: "Besties, the Gluck Gluck 3000 is a game changer! It's one big way to keep your man off his toes!"
2

Pearl Necklace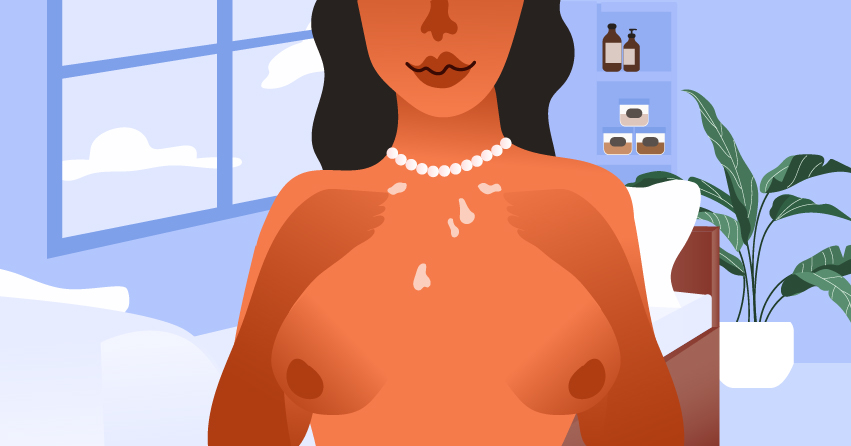 Sounds innocent, right? Well, let's change that.
Cosmopolitan defines Pearl Necklace as an act wherein a penis owner "ejaculates onto his partner's neck or chest." Those droplets of semen scattered all over those mentioned body parts can resemble like eye-catching pearls from the actual piece of jewelry, except they fall apart once touched.
How to Do This: Achieving a pearl necklace occurs at any sexual activity that makes a penis owner come, letting their release go over their partner's chest or neck. Activities include blowjobs and using your breasts to penetrate your partner's penis. If you want to achieve this, request your partner to tell you when they're about to come so his ejaculate lands in the right places.
How To Use This Sex Term in a Sentence: "Girl, the pearl necklace my man left last night? Unforgettable, especially when they shined under the dim lights of my bedroom."
3
Docking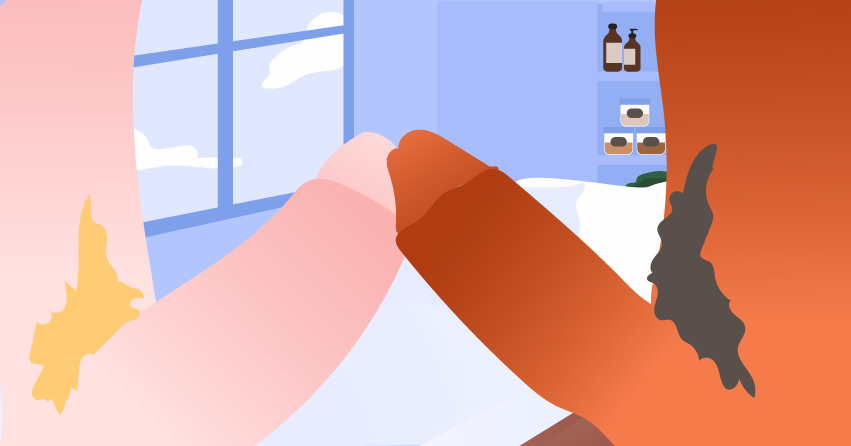 Have a bonding sesh with your penises, especially if they're uncircumcised through docking. Kinkly defines this sex term as an act when two penis owners, mainly uncircumcised, "use their foreskins to connect their penises". It's common between homosexual and bisexual couples, although heterosexual people can enjoy this activity with their close friends.
How to Do This: It's best when both penis owners are erect, wherein they can either sit, kneel, stand, or lie down as they connect the tips of the penises. One penis owner pulls back their foreskin while the other penis owner stretches theirs and pulls it over to the exposed penis of their partner. This keeps both penises in place. Afterwards, they can thrust back and forth, feeling pleasure due to the friction caused by the stretched foreskin.
How To Use This Sex Term in a Sentence: "Look up docking if you want to try something new with your uncircumcised cock." 
4
Golden Shower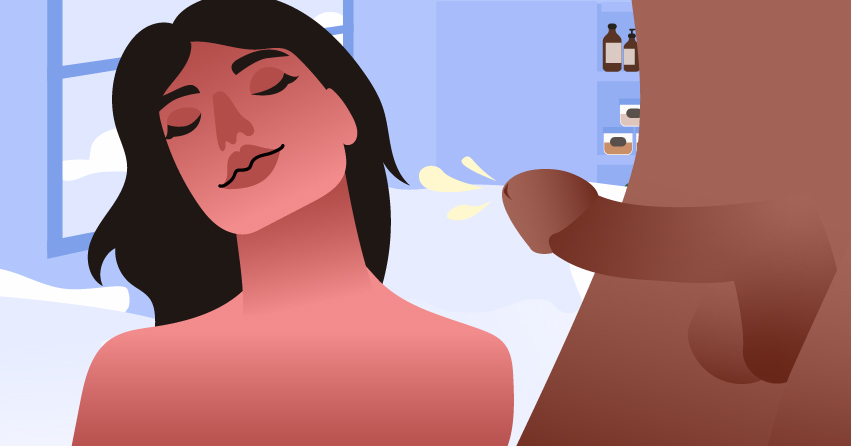 A different kind of watersport if you ask us!
This sex term stands out from the other sex terms as a type of foreplay or sexual activity wherein someone urinates on their partner. Hence, you're indulging in a wet shower that's gold. It's commonly associated within BDSM and also non-BDSM if you have a kink or fetish for it.
How To Do This: Before getting into position, have the necessary gear to keep it clean and safe. From goggles and towels, don't ingest their urine either. If you find doing this activity intimidating in the bedroom itself, start in the shower first with your partner. With running water in the background, feeling the urine won't feel as nerve-wracking.
How To Use This Sex Term in a Sentence: 
"I wanna do something new and extra wet tonight." 
"What is it, baby?" 
"Give me a golden shower, baby."
5
Deep Throating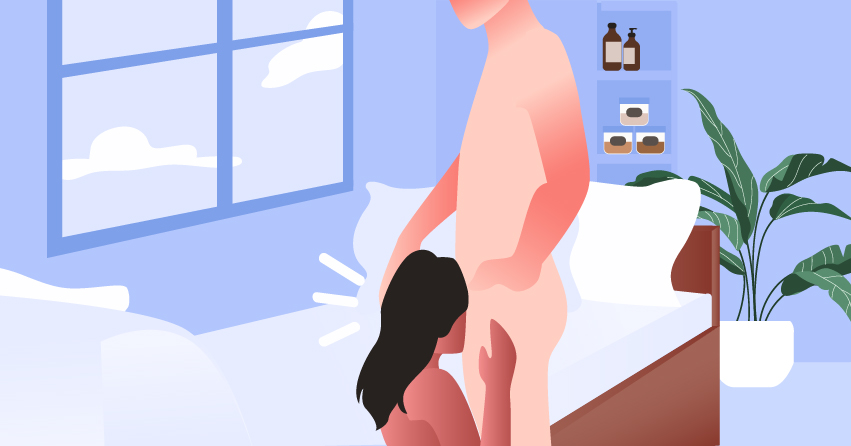 If you're eager to step up your blowjob game, this sex term may just be what you need right now.
Deep throating is a sex term wherein you let one's penis slide inside your mouth, down your throat, then you start sucking back and forth as if to penetrate them using your throat.
How to Do This: Start by ensuring everything is clean before putting anything in your mouth. Enhance foreplay to get them hard. Lick the shaft, then the tip like a kitten, and place your hands around him. Then when you're ready, take your time as you indulge in their penis inch by inch.
Be careful if you have a gag reflex because the last thing you want to experience is nearly vomiting from all that dick (literally). Practicing how to control it is key if you want to be an expert at deep-throating.
How To Use This Sex Term In A Sentence: "Have you tried deep throating your man?" "I've thought about it, but I need to improve my head game first because of my crazy gag reflex."
6
Motorboating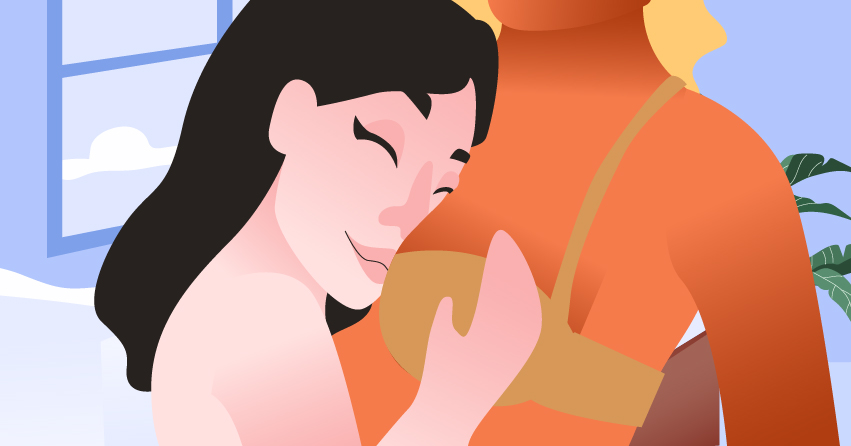 Nope, we're not sailing through the waters for this act. 
According to Cosmopolitan, Motorboating is when you place your head in between someone's breasts, moving it back and forth with a raspberry sound mimicking an engine. Regardless of your cup size, this activity is a turn-on for the parties involved. Or it can be silly at first before getting in-depth at how hot it can be.
How to Do This: The one with breasts can either stand up or kneel down towards their partner's face. You can also hover them so your breasts are dangling over their face or ride them so your breasts are right in front of them. Less than a minute to use your lips and mouth to rub your head within those breasts is okay, especially if you don't laugh during it. If your breasts are relatively smaller, you may have to lift your pair higher to make it work.
How to Use This Sex Term in a Sentence: 
"Babe, let's put my boobs to work before having sex?" 
"How, babe?"
 "Let's try that activity called motorboating as a sexy way to change things up."
7
Teabagging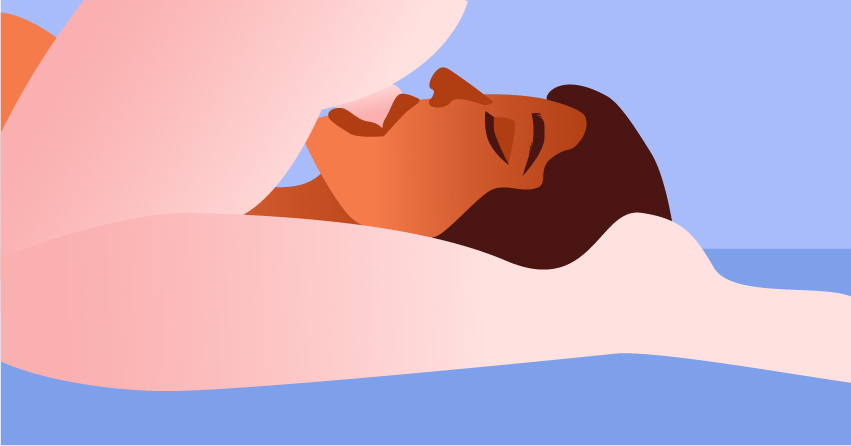 Let's have some tea, shall we? But not in a cup if that's what you're looking for.
Teabagging is a sexual act wherein a testicle-owner (or also someone with a penis) dips their testicles (or balls as slang) in and out of someone's mouth. Similar to how you dip your teabag at certain paces in a cup of hot water so it doesn't get too bitter.
This act allows the penis owner to play a more active role in their pleasure vs. with blowjobs, where they're more passive as their partner sucks, licks or touches their penis and testicles.
How to Do This: After proper communication with your partner about this act, open wide and get into a proper position. You can either lie down or kneel down to the level of their penis. Cover your teeth and wet your mouth as you let their balls dip inside your mouth. Breathe and go at your own pace, and keep practicing to be good at this act and amplify your partner's pleasure.
How to Use This Sex Term in a Sentence: 
"Let's have some tea in the bedroom, baby." 
"What do you mean by tea?" 
"I want to try teabagging with your balls, sweetheart."
8
Fifth Base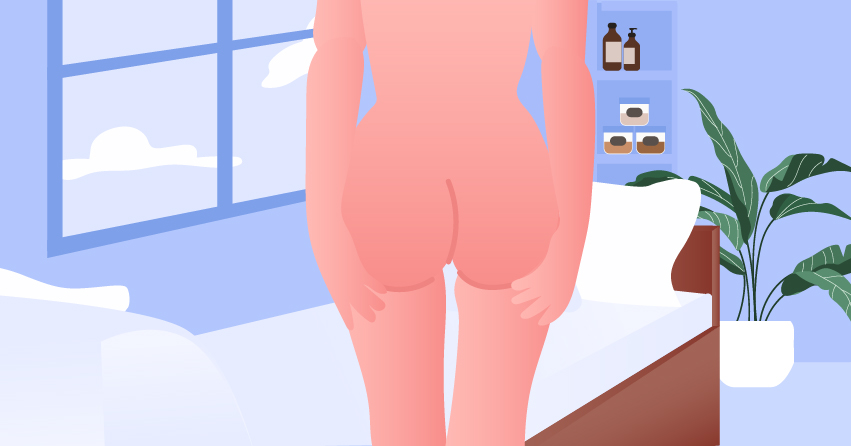 Think of the bases of sex, the ones similar to the bases of baseball. It's usually until fourth base, aka homerun, aka sex. But for some, there's actually more to be ventured and explored. Thus, others include a fifth base. So Syncd defines the fifth base as an informal way to instigate anal sex. It's important to discuss with your partner beforehand on what you want to try and learn throughout this sexual activity.
How to Use This Sex Term in a Sentence: 
"I want to try fifth base with you, babe." 
"Fifth base? I thought it was until homerun?" 
"There's a fifth base, wherein we try backdoor play, love."
9
Creampie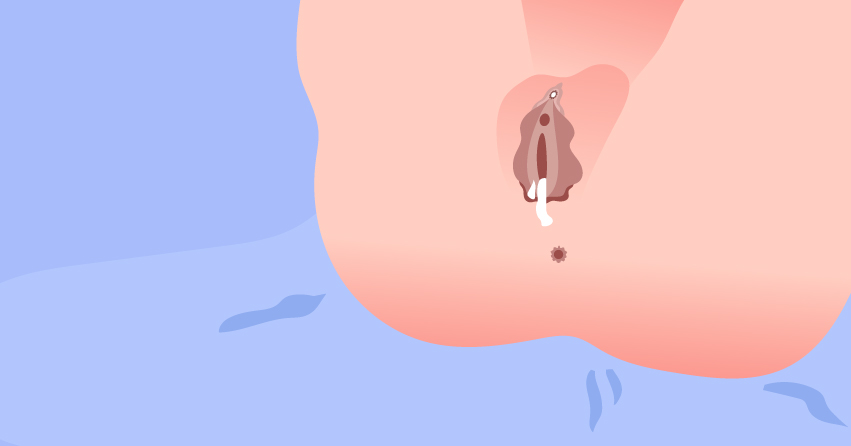 Nope, this isn't a sweet treat you can eat. However, if you're with the right partner, it can be as sweet and mind-blowing as you want it to be. Make sure it's protected and clean!
Urban Dictionary defines creampie as "the act of unprotected/uncovered penile ejaculation and insemination inside the vagina." This sex term works for couples trying for a baby or those with a breeding kink.
How to Do This: The penis owner ejaculates all of his semen (their "cream") into a vulva owner's vagina (their "pie") as they reach their climax. Afterwards, the penis owner pulls out, leaving the vulva owner oozing in their cream. Thus, creampie! Again, ensure that you're both clean from STDs and protected with other modes of birth control to avoid either a pregnancy scare or an unplanned pregnancy. Discuss this properly with your partner about this act so neither of you gets hurt.
How to Use This Sex Term in a Sentence: "I love me a good creampie from my partner right now after this assignment."
10
Shrimping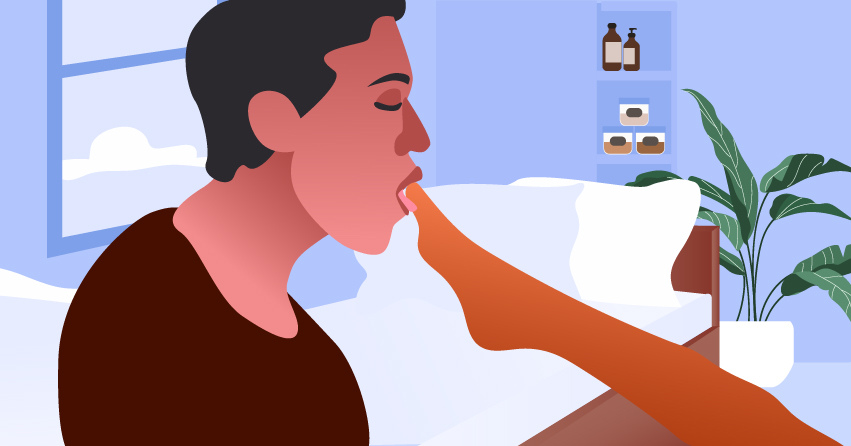 No actual shrimps were used nor harmed during this interesting sexual activity. Urban Dictionary defines the sex term "shrimping" as another way to describe someone sucking their partner's toes out of sexual pleasure and gratification.
How to Use This Sex Term in a Sentence: 
"Man, are you free tonight?" 
"Nope, I'm going to be shrimping with my baby all night long."
11
Facial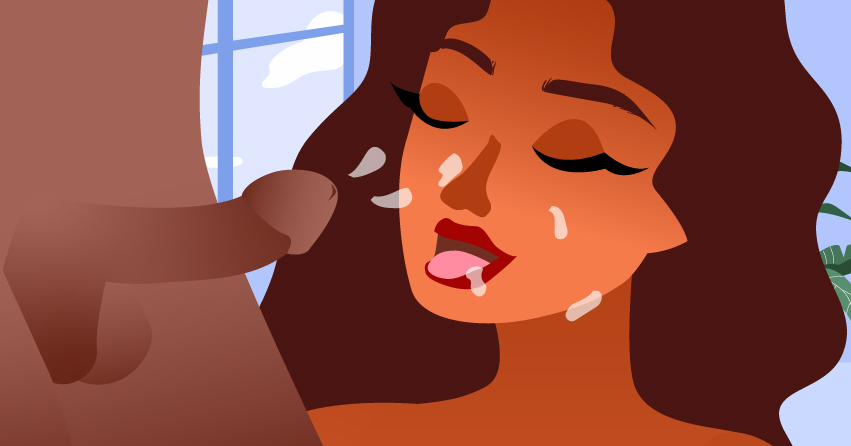 This kind of treatment is not what you would find at your local spa. 
In a sexual context, a facial is when a penis owner ejaculates their semen on your face. To some, it can be a degrading act. But for others, they enjoy such an act if they're acting on the submissive side. It's all about preference and your personal views. But if you view your partner's semen as something immaculate and amazing, then getting a cum facial is an honor.
How to Do This: You can either lie down or kneel down to get a facial. If you're eager to gain a bit of control during this relatively submissive act, you can figure out how to aim your partner's penis. When they're ready to orgasm from a blowjob or sex, you can tilt your head to the side so their ejaculate lands on your cheek. Whatever you decide to do, ensure your eyes are closed, and your partner is free from STDs beforehand.
How to Use This Sex Term in a Sentence: "The best facial I've received is not from the spa but from my partner's dick!"
12
Snowballing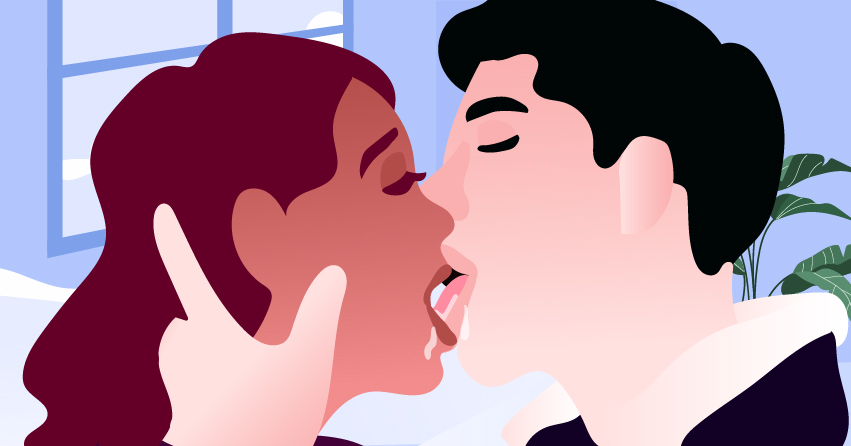 You won't find this sex term or any of the aforementioned sex terms so far during your next ski or winter trip. Kinkly defines Snowballing as "a sexual practice in which one partner ejaculates into the mouth of the other during oral sex." 
How to Do This: The person who receives the fresh ejaculate transfers it to the ejaculator or to another party involved while kissing. Since such transfers can change into something bigger, it pretty much gives the snowball effect between those involved. Ensure both of you are clean and practice good oral hygiene as well.
How to Use This Sex Term in a Sentence: "My husband and I tried snowballing last night, and not gonna lie, I'd do it again!"
13
Doppelbanger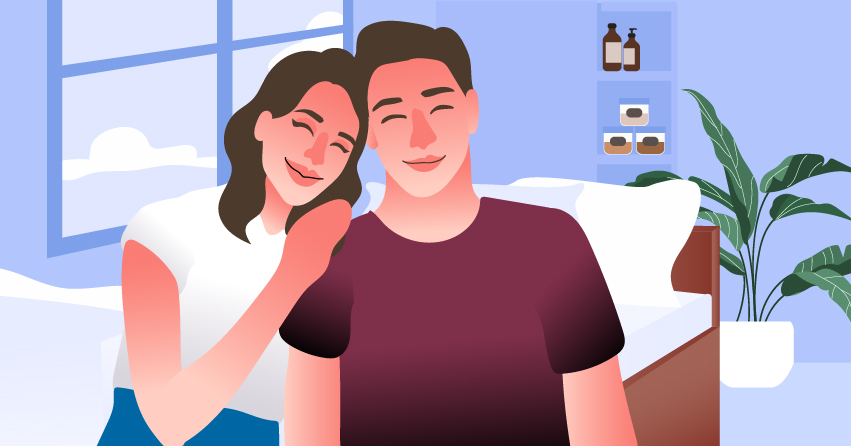 What's it like to sort of date or have sex with yourself? Insert doppelbanger into the chat. 
Urban Dictionary highlights this sex term as having sexual relations with someone simply because they look similar to you. Hence, from doppelganger to doppelbanger!
It's not meant to sound weird to think about, but in fact, you may even feel a sense of comfort and slight familiarity with dating or sleeping with someone who shares similar physical traits as you.
How to Use This Sex Term in a Sentence: 
"Damn, Lauvie's new boyfriend can pass off as twins!" 
"Totally! They're doppelbangers, if you ask me."
14
Vers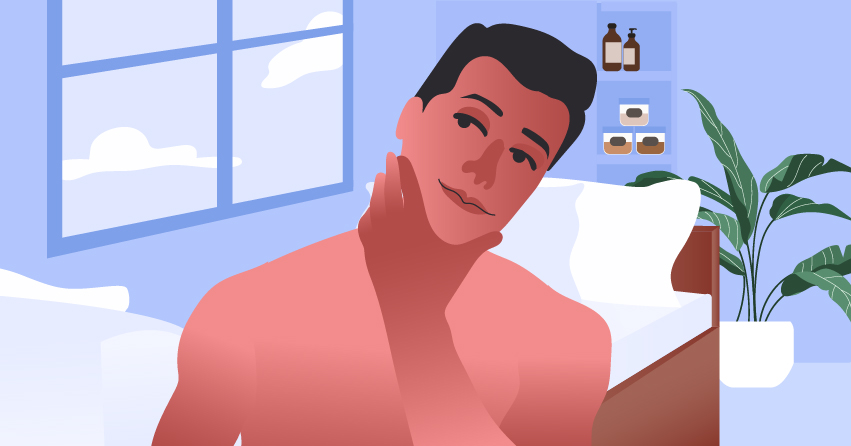 If you're not a part of the LGBTQIA+ community, this sex term out of the many fresh sex terms so far may be unfamiliar to you. 
According to Pride, Vers (or versatile) is a slang term that describes "a gay or bi man who can be either a top or bottom during sex." Some can face challenges with this title. Some examples are because they topped/bottomed before, they assume that's your fixed role or think that you can't do one or the other, so you're in the middle. At the end of the day, being vers is to be versatile. You're willing to do any position. It's also another way to say that you're a switch in the bedroom.
How to Use This Sex Term in a Sentence: 
"Top or bottom?" 
"I'm a vers, Lauvie. I can do both."
15
Screwvenir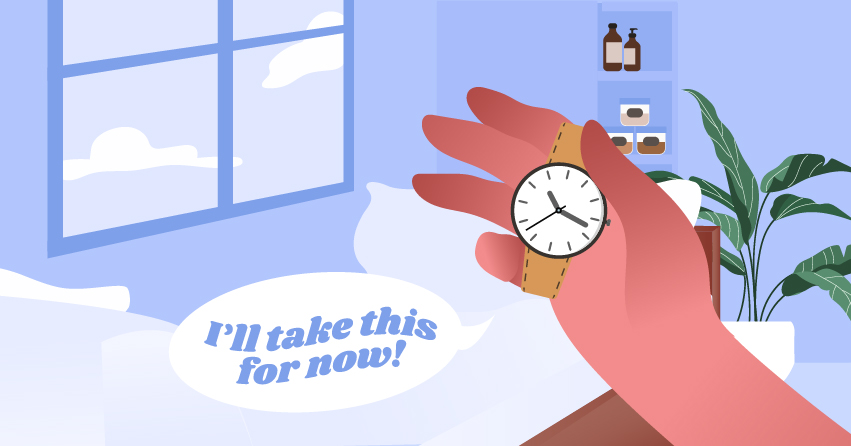 For every hookup, you decide to sneakily take a little knick-knack from their place to remember the steamy night you had. That knick-knack so happens to be called a screwvenir. It can be a piece of candy, a clean handkerchief, a pair of boxers they lent you, a lighter, and many more. Big or small, they count as long as it once belonged to them as they now belong to you.
How to Use This Sex Term in a Sentence: 
"Oh, Josh? Bestie, he's so good in bed that I just had to get his Pokemon keychain from his desk to remember him by as a screwvenir!"
Eager to learn more sex terms?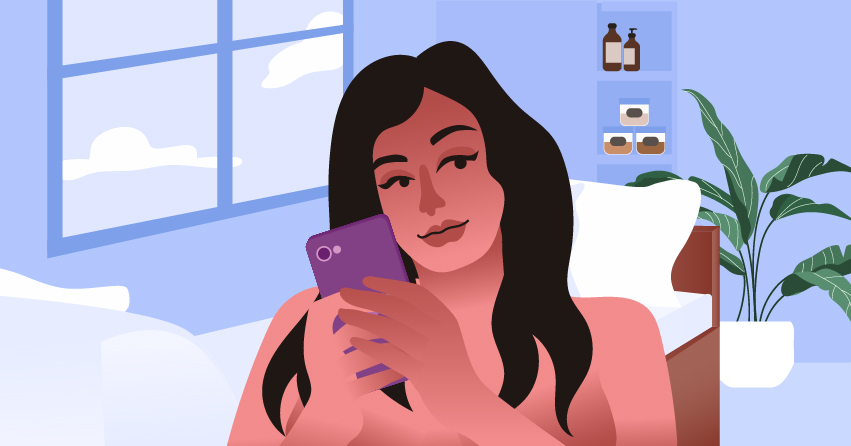 First of all, we love that for you! Knowledge is truly power, and sex is no exception. If that's the case, we have an online sexual wellness dictionary with numerous sex terms! It's thick, so you'll be learning something new everyday if you're the type to know one word a day. Get started with this packed e-book, "Let's Talk About Sex, Baby! The Sexual Wellness Dictionary" here.
Takeaway
And that wraps up our list of 20 unique sex terms you've probably never heard of! We hope you learned something new today, whether it be having a fresh facial from your partner's ejaculation or using your boobs like a boat engine of pleasure. Sex continues to expand, wherein we're constantly learning new things about it everyday. To read more about all things sex, you can continue reading more blogs from us here at the Lauvblog!