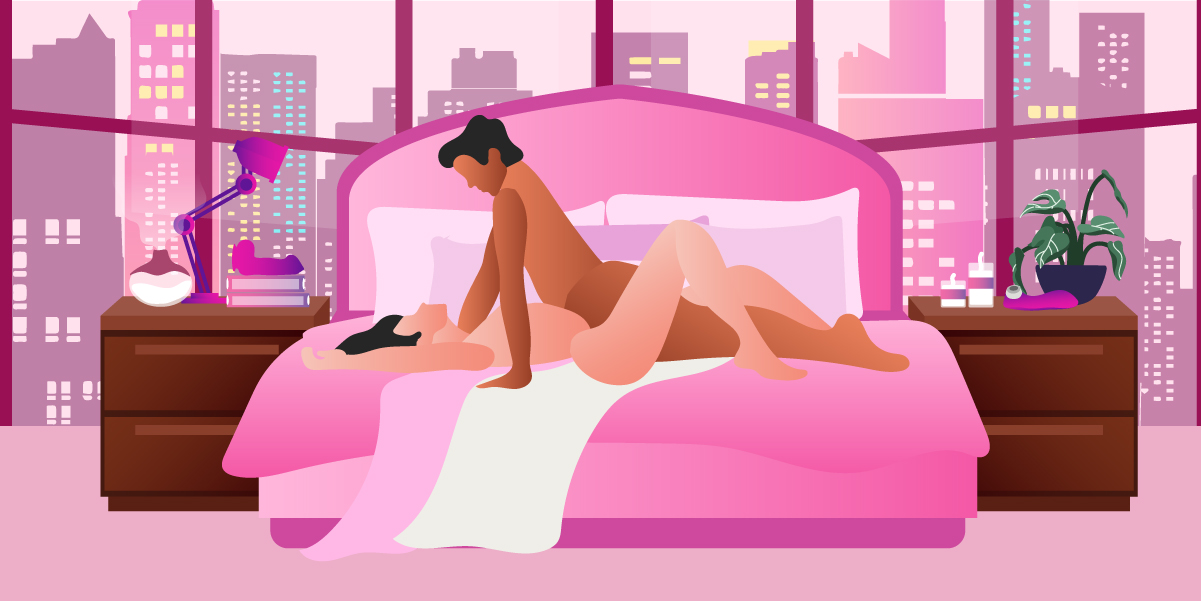 Everybody loves an intimate sexcapade in missionary position every now and then to be sensual and affectionate, to reaffirm their feelings of love for each other. But what if you can't achieve your desired orgasm, or you're left unsatisfied even after being sexually verbal with your partner?
Well, bestie. May we perhaps recommend the Coital Alignment Technique?
Let's delve deeper into this sultry practice and how it can be your saving grace in redeeming your desired sexual pleasure.
Defining Coital Alignment Technique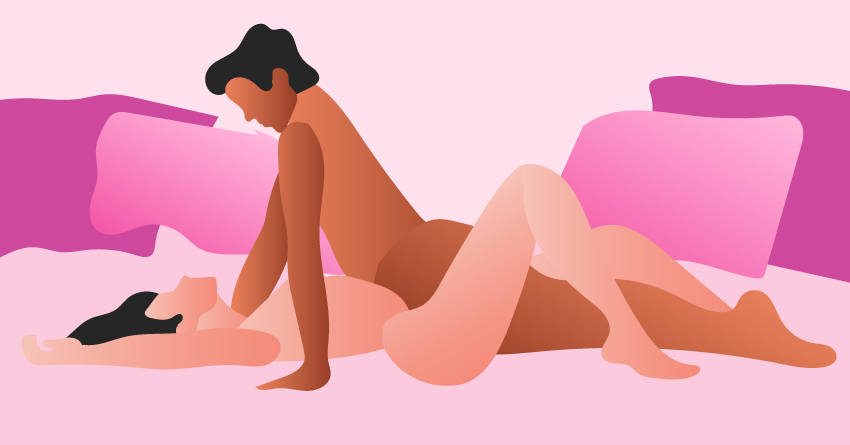 The Coital Alignment Technique, or CAT, is a slight modification of the missionary position that utilizes clitoral and vulva stimulation. This is done so the person at the bottom achieves their orgasm rather than relying on vaginal penetration alone. Another way to word out this technique is that the penis owner on top grinds their private part up against the vulva owner's clitoris to orgasm. So cheers to hands-free clitoral stimulation, everybody!
According to Dr. Bat Sheva Marcus, CAT "requires the penis-holder to move higher up on the vagina-holder until an erection points down and presses against the nerves closer to the clitoris." The movement in this technique is vertical with slow, steady rubbing. It resembles dry humping.
This technique is informally known as "grinding the corn" as you apply significant pressure on the clitoris. You do less yet deep movement that hits the right spots.
CAT was originally coined by sex researcher Edward Eichel in 1988 to aid people (women especially) reach their orgasm beyond penetration alone by adjusting one's angles and positions while being more attentive to gaining orgasms through penis-to-clitoris contact. A study from the Journal of Sex and Marital Therapy reports that only 18 percent of women reach their orgasms through vaginal penetration alone.
Extra benefits of CAT is that it focuses more on fixing the alignment of our bodies to gain maximum pleasure. It also helps those with sexual dysfunction to last longer, male and female, because penetration isn't the goal, and people with mobility issues to enjoy pleasure more.
Why Do People Like Coital Alignment Technique
Now that we laid down the fundamentals of the Coital Alignment Technique, you may be curious as to what makes this an intriguing position for couples to try. Well, your curiosity is about to be answered. Here are a few top reasons behind the liking of the CAT that you may or may not resonate with. You wouldn't read this article if you didn't have an open mind, right?
1
So much intimacy between partners!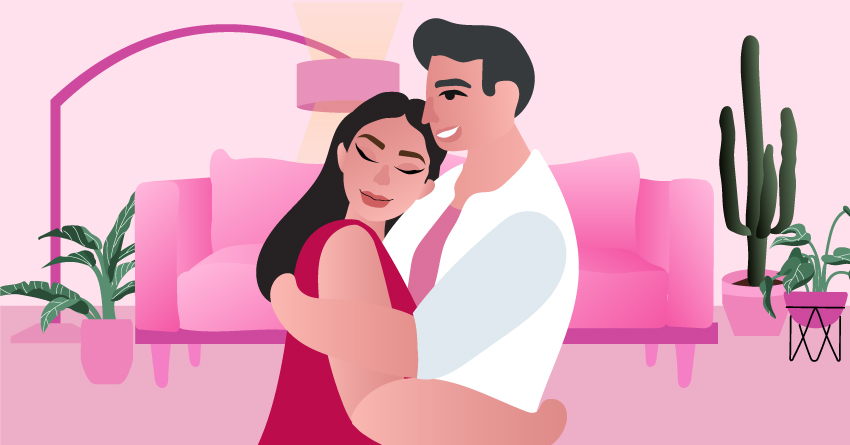 Because CAT is a modification of the missionary position, you're physically close and present to your partner. Skin to skin, all you feel, hear, and see is them. Face to face, they're irresistible not to kiss or touch them all over their body. Simultaneously, you'd observe and watch how to coordinate your motions and ministrations together.
Because you both are in tune with making each other feel good, your bond intensifies, and a flood of positive emotions runs through your veins. All the more to express more affectionate actions while doing the deed. So if you're into intimate positions like the Coital Alignment Technique, you'll gain a lot of pleasure and fun from it.
2
It's a win-win pleasure scenario for both partners.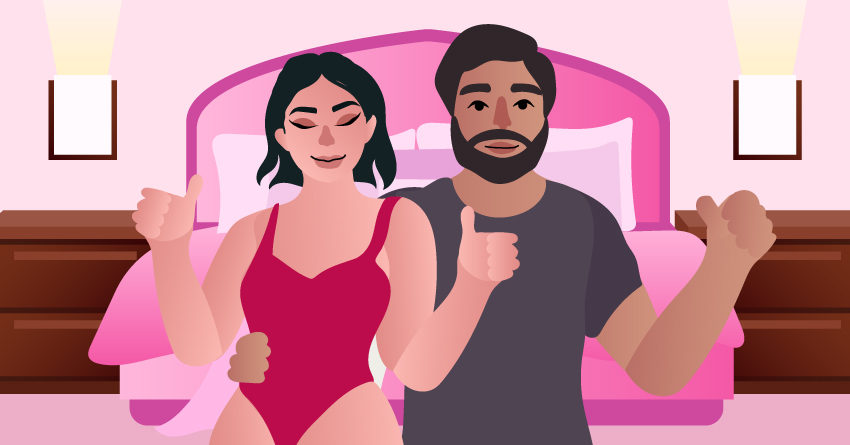 The Coital Alignment Technique is a sex position that requires your and your partner's equal efforts to bring each other pleasure. There's no giver-receiver when you're both giving and receiving pleasure simultaneously. With the cock of the penetrating partner being touched by the vulva area, you both feel satisfaction towards your sensitive parts that'll urge your orgasm to flow easily. Especially with the right angles, you'll crumble from such overwhelming feelings!
As much as possible, no one's sexual pleasure must be left when doing the deed, so it's always important to be considerate and patient with each other because we all deserve mind-blowing orgasms.
3
There's always room for improvement.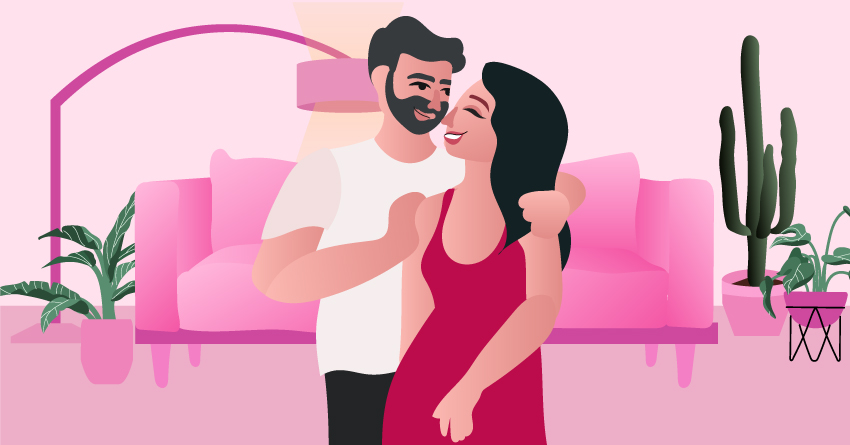 To address the elephant in the room, the coital alignment technique isn't a position that you can perfect or do amazingly at the first attempt. So beginners, don't feel unmotivated when you don't get it correctly in the start. Furthermore, this position gives you more access to the ins and outs of your partner. What makes their toes curl, and what spots not to put pressure on.
And also, because this is an intimate position, expect every sexcapade to be a sensual bonding experience where you listen to your and your partner's bodies and move fluidly.
4
Vulva owners receive extra stimulation everywhere!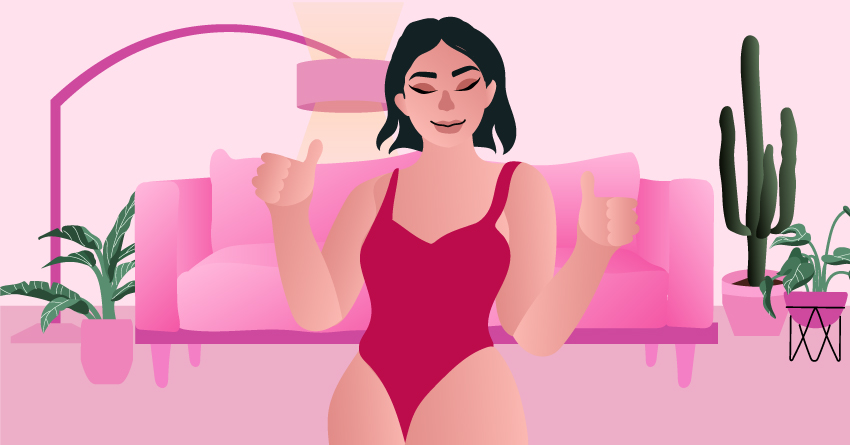 You heard that right! The Coital Alignment Technique includes actions like clitoral stimulation and vulva grinding that aren't done with one's tongue or hands. Plus, it's a fever dream because many aren't satisfied enough with just vaginal penetration. It's not selfish if that's how our bodies react to it, and we need more actions to orgasm.
5
Penis owners last longer.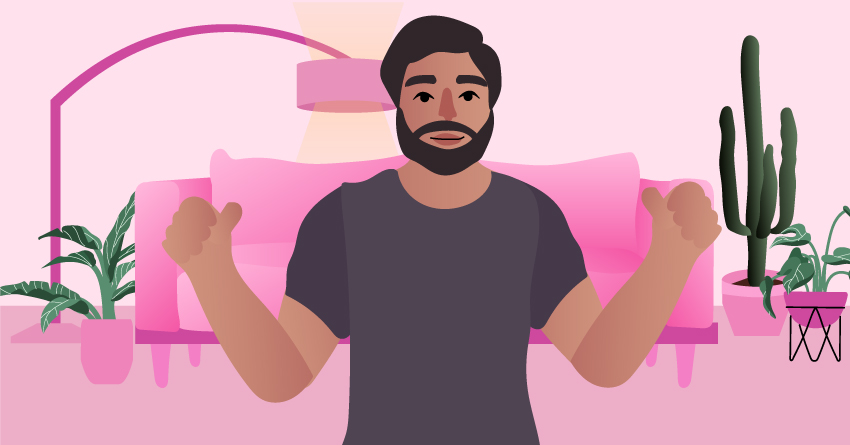 It's a known fact that those with penises are more likely to orgasm first than their vulva-owner partner, which can be disappointing if they help their partner get their high. However, their pleasure rises gradually compared to fast, deep thrusting in this position. But thanks to this technique, they can take their time and even coordinate in climaxing with their partner more often when they do this position.
How To Do The Coital Alignment Technique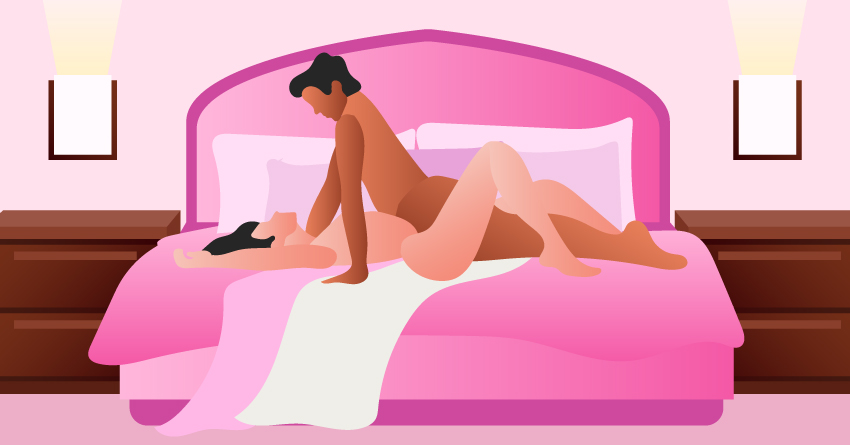 On to the exciting part! Here's a detailed step-by-step breakdown on how to safely act this sensual position out with your partner.
Set the mood first.

Whether it's through music or lighting candles, get creative here!

Initiate foreplay

to heighten the intimacy.

The partner with a vulva lies down on a soft surface (a bed, specifically) and spreads their legs open.
The partner with a penis hovers over their partner in between their legs

, then angle their body higher until their chest meets their partner's shoulders. This action is also called riding high.

Angle your bodies!

For the one in the bottom, aim for a 45 angle at most.

Once they're comfortable with the alignment,

the partner on top can distribute their weight on their upper body and rest on their partner below

. This is so there's lesser space between genitalia, meaning

more friction

!

The partner on top can place their arms anywhere. F

rom beside the face of the partner below to the curves of their body. 

Slowly, the former shall

slide their penis inside downwardly, but only the tip

.

The shaft remains in the vulva area

for direct contact and stimulation. From here,

move in an up-and-down rocking motion

.

As for the partner at the bottom,

rock your hips upwards

. That'll definitely rile up your senses — and the one on top too!

Be gentle and don't rush the process

. Enjoy this intimate position and observe how your bodies react to each other.
Safe Tips To Remember Before Doing The CAT
The process we shared above must've made you excited, hmmm? Well, hold on to your horses first. Here are a few important reminders to garner a safe yet fun time trying the coital alignment technique.
1
Maximize the closeness.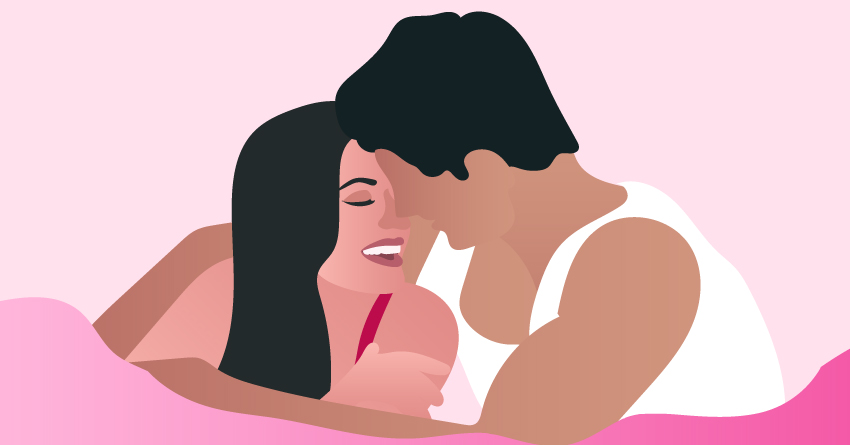 As mentioned earlier, you're practically skin-to-skin with your partner, especially when their faces are right above yours. Everyone enjoys being near each other in sex because it deepens the bond and physical motions. Speaking of the latter, motions include grinding, rocking, and rubbing against each other for loads of friction that get you moaning!
With that being said, touch each other everywhere! Use your hands to brush their hair or chest, or give your breasts access for your partner to fondle. Kiss each other everywhere and even make out at every movement. Focus on the pleasure, not reaching that o', and get your angles right too so the vulva gets maximum stimulation.
2
Add sex toys.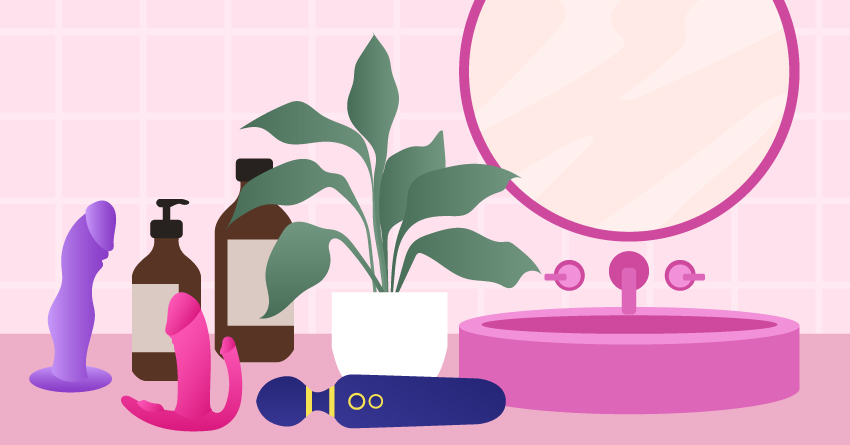 Nothing can go wrong with adding variety to the bedroom. It makes sex more thrilling and sensational when exploring outside your comfort zone. One way to revamp your sex life while doing the coital alignment technique is to include sex toys in your routine. Take it from us at Lauvette — we have a lot in store here.
Bringing those spicy toys are best once you're more experienced with the position. One example of such would be your partner can put on a cock ring or strap-on dildo when they're on top of you. Another is placing a vibrator between your bodies, specifically above your external clitoris.
Or maybe you're also into butt play? Add an anal plug.
The possibilities are endless.
3
Lube up!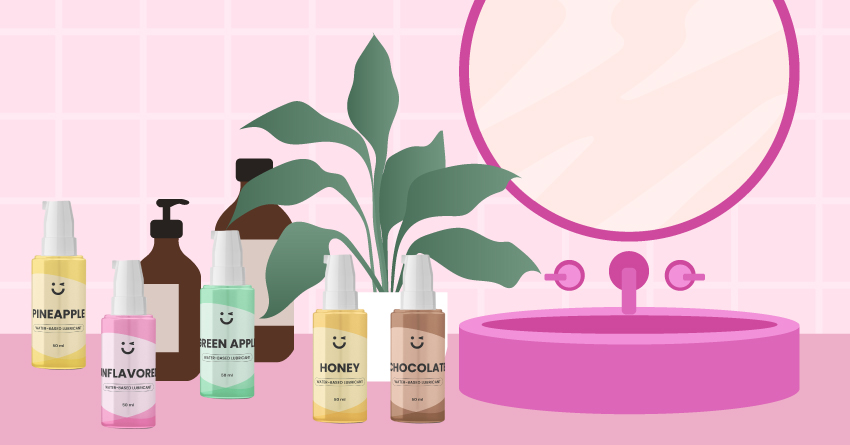 Because the coital alignment technique focuses on being close and moving in sync, having lube as a partner meshes well alongside your natural wetness. Even if you want a lot of friction on your vulva, lube makes rubbing smooth and slick so that your movements feel natural and fluid. Especially the older you get, when sex may be troublesome, lube guides you to have sensual sex. Also, your partner's condom (highly recommended to avoid STIs) won't break easily or ever thanks to lube.
Use silicone for longer-lasting orgasms, and use water-based lube if you're using sex toys.
4
Include a pillow.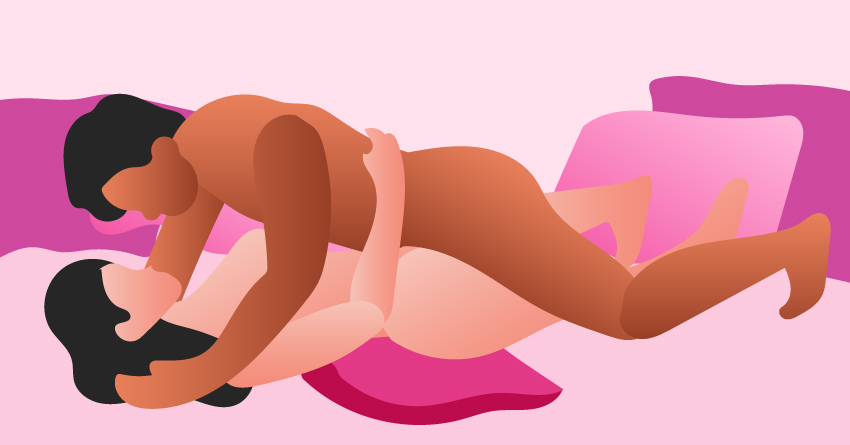 CAT can be challenging, especially when finding the exact vaginal canal angle of the vulva owner. And when it's found, the vulva owner may feel discomfort from holding that position for long periods of time. Thus, it's helpful to place the cushion under the vulva owner's hips or tailbone to reposition their vaginal angle in various directions until finding the ideal position. This can also ease their discomfort over time thanks to soft sensations and hit deeper pleasure spots they may not know of.
5
Take it slow.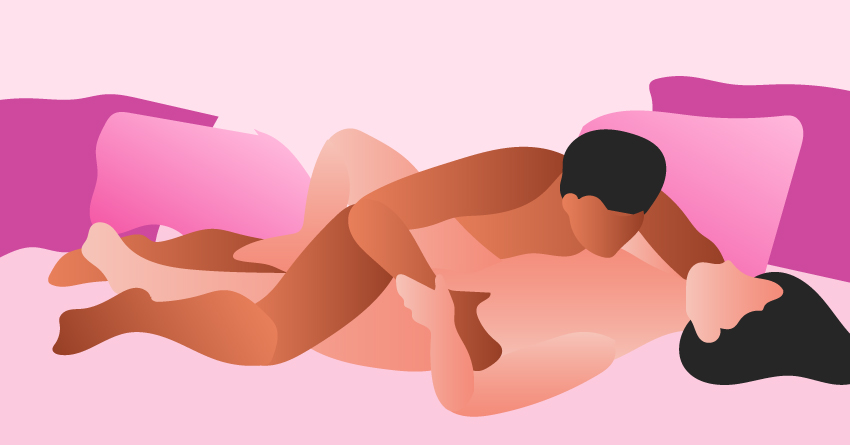 The Coital Alignment Technique isn't a breeze in the park initially, though it's a period to know your partner more. So don't expect to get it right the first time, and constantly be observant of your bodies whenever you try. Always take notes of what went right and wrong. For the latter, modify.
Another aspect of CAT is that it's best for clitoral stimulation especially, in which most vulva owners can't only rely on vaginal penetration to orgasm. Many of them just want their partner to find that magic button to experience more sexual pleasure, only to feel disappointed when their partners don't even try. CAT is one of the top choices to activate your sensitive nub of nerves down there, but it's a technique that takes a while to master.
If you're eager for major clitoral stimulation at first go, you can try other clitoral-stimulating acts first to get the hang of it. That way, your partner would understand your sensitive areas more. That can range from clitoral rubbing through fingers and oral sex.
Frequently Asked Questions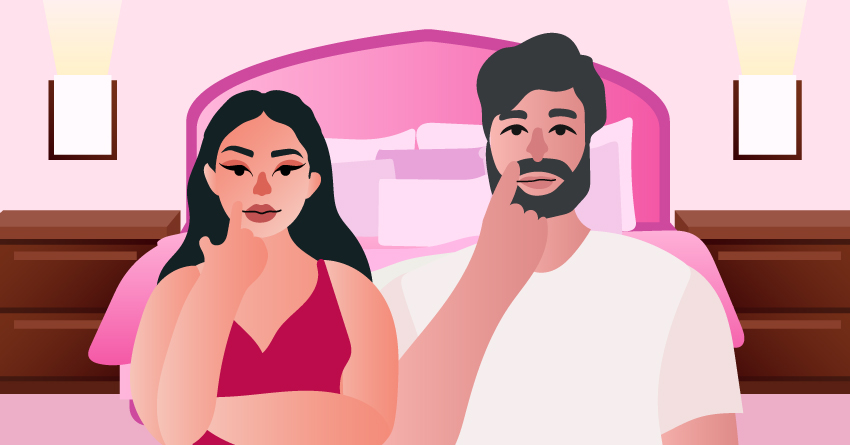 Still eager to know more things about the Coital Alignment Technique? We gathered some common inquiries and answered them for your knowledge.
1
What's the difference between the Coital Alignment Technique and the regular missionary position?
Although they're positions wherein one person is on the bottom while the other is on top, the significant difference would be the focus. CAT aims more at clitoral stimulation, where the penis penetrates downward, and the penetrating partner hovers over the receiver much closer. Missionary mostly centers on thrusting in and out vaginally.
2
What are some cons of the Coital Alignment Technique?
One con to this technique is that if you're on top but you aren't physically strong to stay up in your arms, you may flail over your partner on the bottom. So much for intimacy. Another one is not being flexible for all sorts of moods. For example, if you want rough, angry sex, this position is too sensual to punish your partner and such
3
What are other sex positions we can try when we get the hang of this technique?
First of all, great job on achieving such maximum pleasure! Some intimate positions we suggest to gain more o's include the Lotus, Scissors, and Reverse Coital Alignment.
4
Is it possible not to have a connection with one's vulva and penis in this position at all?
Unfortunately, yes. Since penises come at different lengths and girths while vaginas are shifted in different angles with varying distances from the clitoris, this position can be a hit or miss for couples. So if you and your partner tried this technique numerous times without any luck, that might only mean that this position may not suit the two of you. But that shouldn't hinder you from trying other sex positions.
5
Is this position only limited to one penis owner and one vulva owner?
Actually, no! Although this position is a variation of the missionary position, it can be done by two vulva owners grinding their clitoris against each other or using a strap-on dildo.
Takeaway
The Coital Alignment Technique makes a great solution for any vulva owners who crave more stimulation, specifically around their clitoris area, to reach their orgasms. Although it varies on how exactly a vulva owner can orgasm, CAT allows couples to explore their bodies more and increase their intimacy levels. So don't be fooled or easily get bored by this modification of the popular missionary position at first glance — you'll be missing out on all the addictive pleasure you'll never get enough of.