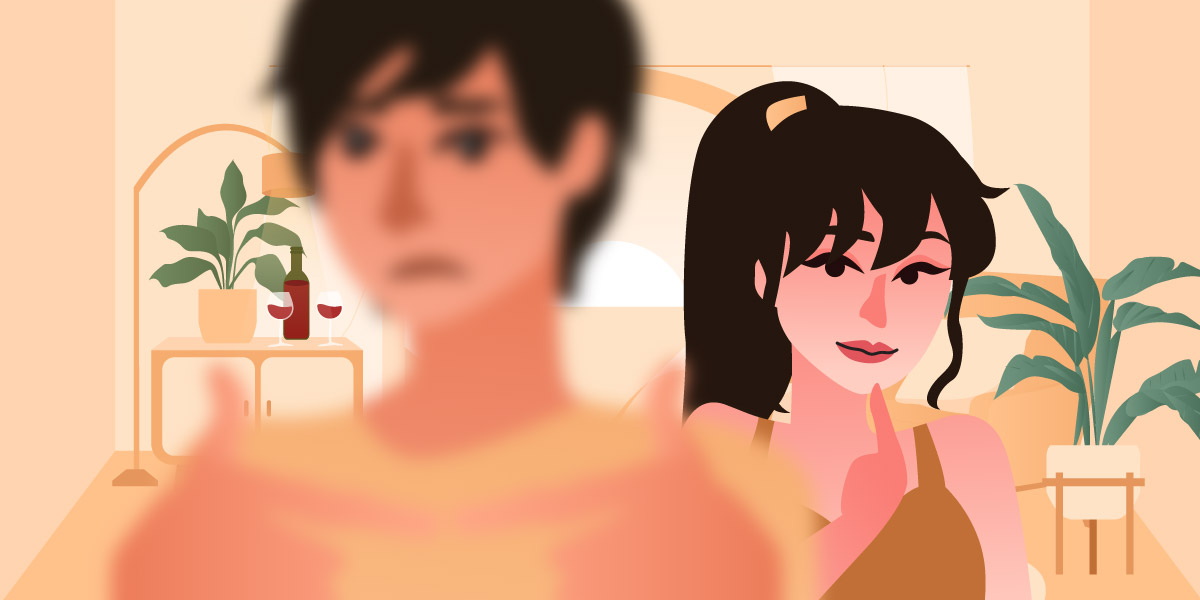 Disclaimer: This dacryphilia article is meant to be a source of valuable information for the reader. However, it is not a substitute for direct expert assistance. Please seek help from a mental health professional, such as a sex therapist, for further guidance.
Wait, there's such a fetish for crying? That's called dacryphilia, and who knows if you're into it?
In this article, we'll tackle what this fetish is, how to safely act it out, and some tips to remember before shedding those tears for your sexual fantasies.
What is Dacryphilia?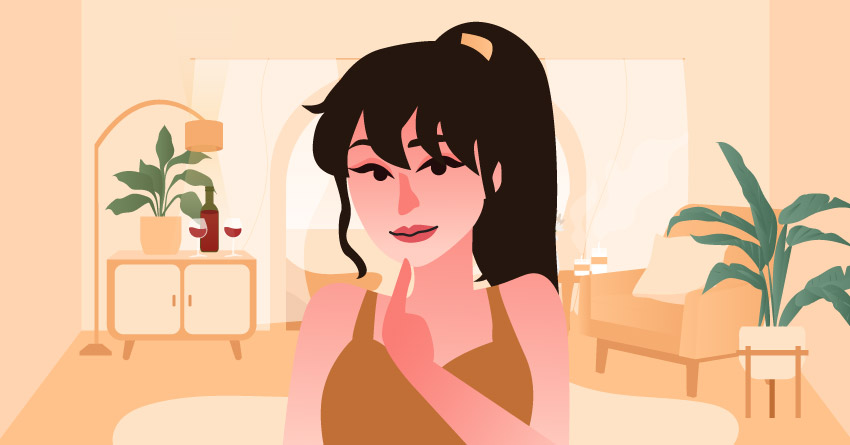 Healthline defines Dacryphilia as "sexual pleasure or arousal from seeing tears or hearing the sounds of crying." 
It's a fetish that not many people talk about due to a lack of research, and also the source of pleasure may be odd to some people. On top of this, it's also a paraphilia, which is a kind of unconventional sexual behavior acquired from non-sexual things. These kinds of behavior can harm you and others, leading to serious and legal consequences. Hence, just like any fetish, you should discuss this fervently with your partner or any parties involved so nobody gets hurt.
Back to the topic, another name for this fetish is dacrylagnia. The best way to describe it in easy terms is that some people find sexual enjoyment in their own tears or the tears of others.
Why Do People Like Dacryphilia?
Learn more about what makes dacryphilia interesting and appealing to try in the bedroom through this section below.
1
Tears are a turn-on.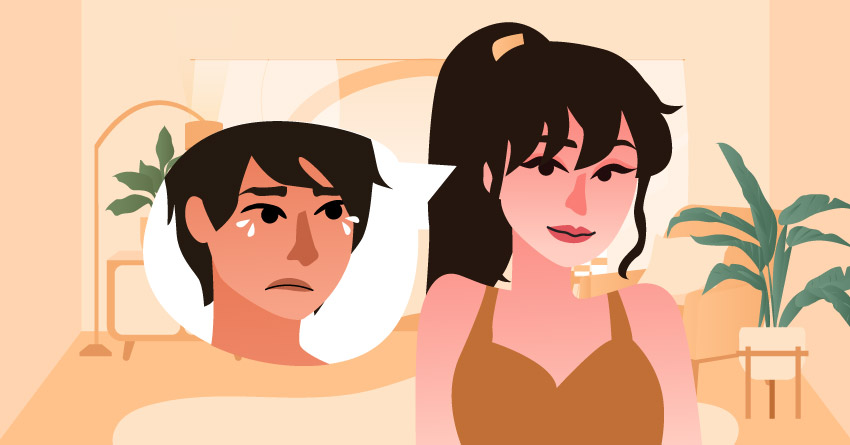 As stated earlier, tears are the main character of crying. They start by brimming from your eyelids, trailing down your face and neck. Some can even stick momentarily in their eyelashes before falling down completely. And due to those tears, it can leave your eyes all red and puffy. Those with dacryphilia would find those traits pleasing, regardless of the reasons behind the tears. 
2
It occurs in all genders.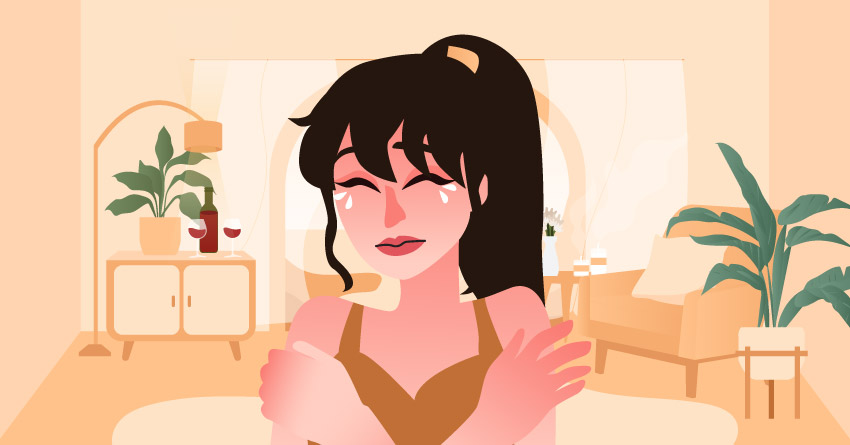 Everyone cries. It's part of being human. Hence, dacryphilia is a fetish or turn-on that anyone can get. There's no research on who cries the most, but regardless, dacryphilia is inclusive to anyone.
3
Vulnerability is safely eroticized.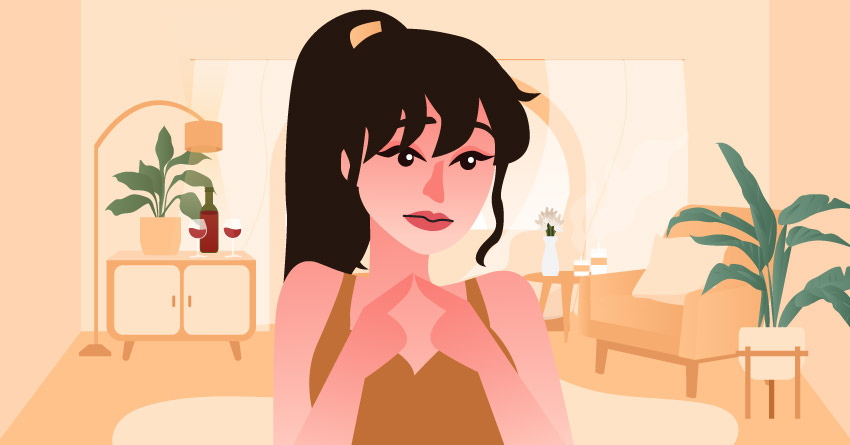 Anything can be eroticized. However, it must be done safely to avoid misunderstandings by properly establishing consent and boundaries.
In this case, something about seeing somebody in a vulnerable state may spark arousal. Whether they're stressed, disappointed, or any strong emotion that makes them feel weak, sexual urges and desires build up. 
Thus for some, this reason may be the core of dacryphilia for them.
4
The physical aspect of crying is an attractive sight.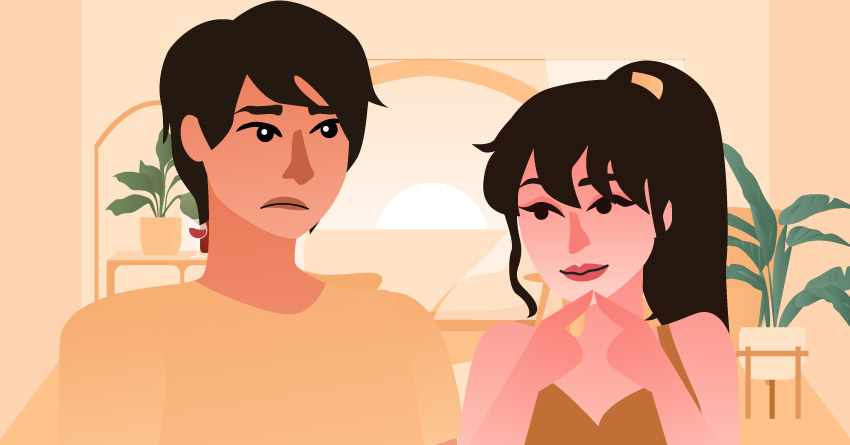 This sentence may sound weird to some of you, but hear us out. If not tears, people may find pleasure in dacryphilia by someone's body language when they cry. How it shifts from a composed stance to a hunched stance, almost like they're balling up. There are also the lips, which can pout, curl, and even quiver due to the intense emotions. Your neck would naturally get strained and even have some veins popping out. 
Crying varies per person, but regardless, any physical quirk under it can elicit sexual pleasure.
5
It elicits intimacy.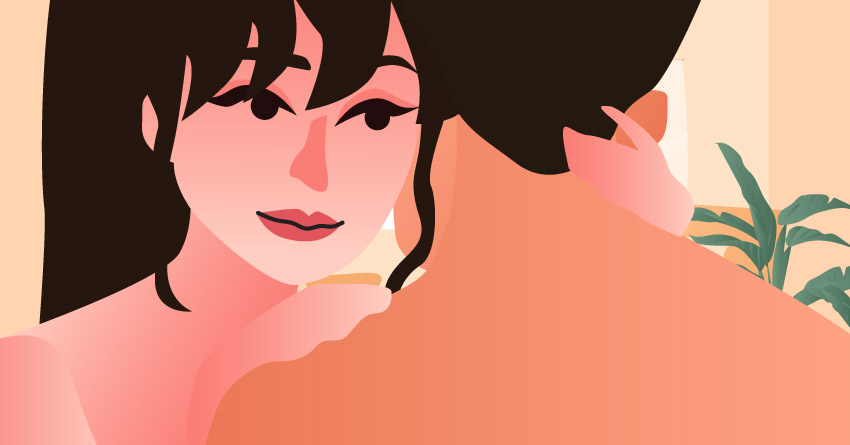 When people think of crying, it's a way for them to let themselves be vulnerable with their partner. They're showing their real side to them, being sincere and authentic with their emotions. That's a hard thing to do, so it brings couples closer. So with dacryphilia, it invites more space for intimacy and connection. It can also lead to arousal.
And even if tears aren't involved, letting powerful emotions flow through your body easily can turn someone on.
6
There's a blend of empathy and control.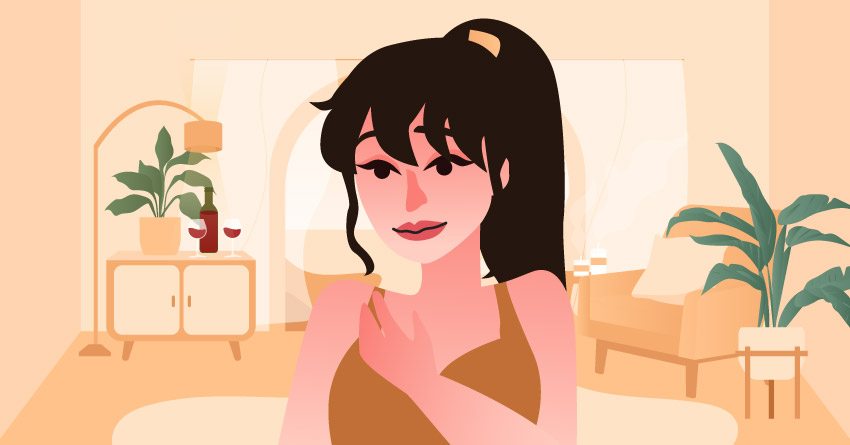 People are naturally empathetic, so it only feels right to comfort anybody who is sad or crying. It's fulfilling, and it allows room for compassion. Alongside this, dacryphilia taps into the explorative side. In other words, they can explore the power dynamics of how tears can be elicited safely and consensually. 
Are you the one crying or in control of the person in tears? This blend of emotions only makes dacryphilia more captivating to try in the bedroom.
BDSM Aspect of Dacryphilia
Unravel how BDSM plays into this fetish.
1
Roleplay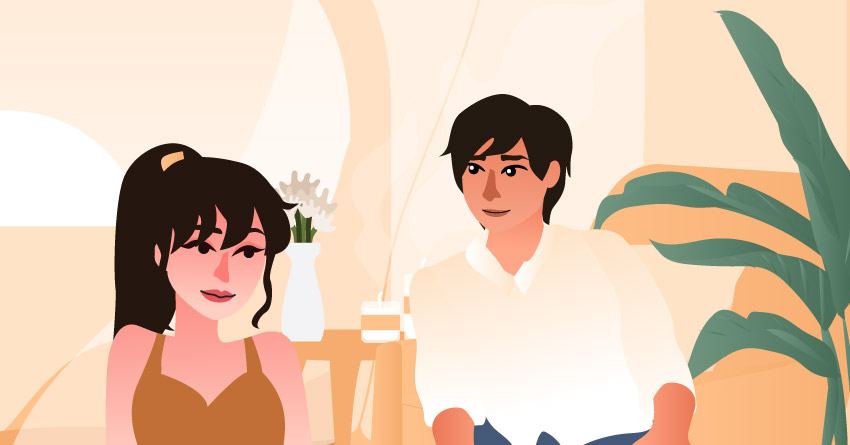 This part of BDSM is common and allows couples to be creative and use their imagination. This fetish is no exception. Since this aspect varies per couple, there are a lot of roleplay scenarios and pairings you can possibly think of. If you're eager for some fun ideas, we have a designation section for roleplaying scenarios for dacryphilia down below.
2
Dominant/Submissive Pairing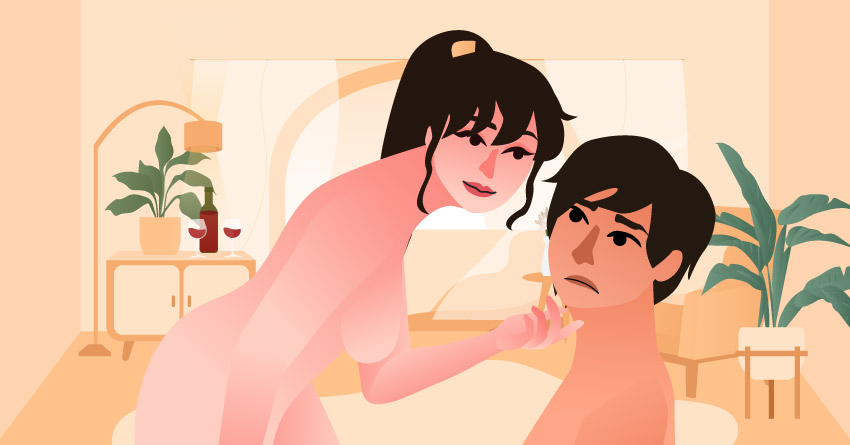 Ah yes, back to power dynamics! With dacryphilia, there can be someone who's the dominant while the other is the submissive who embraces their vulnerable side. With the dominant doing safe practices to elicit tears, whether it be from roleplay, sensation play, impact play, or any consensual emotional manipulation, the submissive shall safely act naturally or on cue. You can even add toys into the mix here.
3
Sadism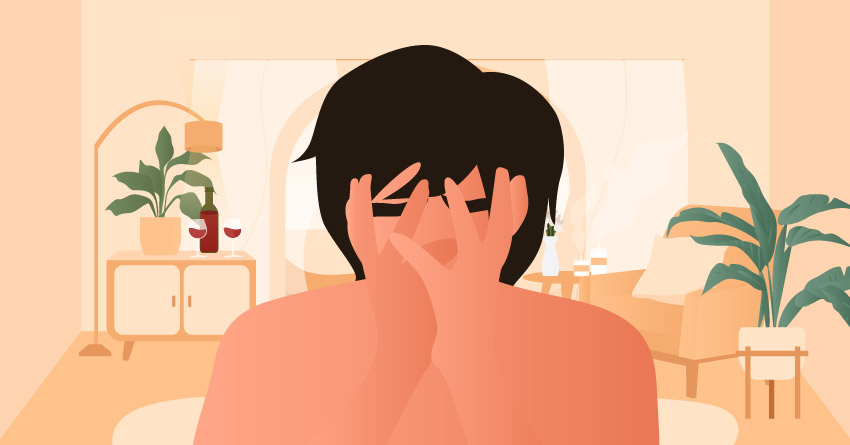 This part of BDSM is when one derives pleasure from any emotional or physical suffering from their partner (their submissive, for example). In dacryphilia, the emotional suffering here would be the tears or any emotional distress that leads to emotional vulnerability. The possible task at hand here would be that the dominant taking on a sadistic role will find ways to induce tears from their submissive safely. Ensure consent and proper boundaries are set here.
4
Safe Words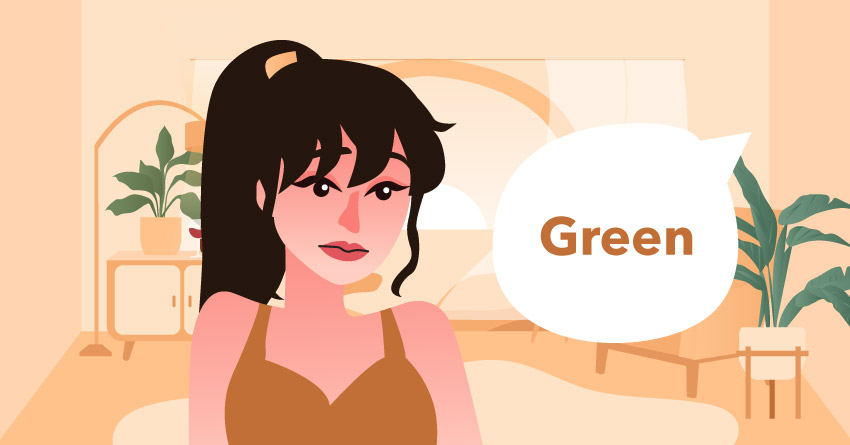 Consent, proper communication, and boundaries are key to keeping any BDSM-related activities safe. Under that umbrella are safe words, which are words that would either pause or instantly halt the entire session completely. For an emotionally powerful activity like dacryphilia, it's important to set safe words in case it can overwhelm anyone involved. There's the traffic light system, wherein green is to keep going, yellow to pause and take a breather, and red to stop completely. You can also make your own safe word that's unique to your dynamic.
5
Emotional Bondage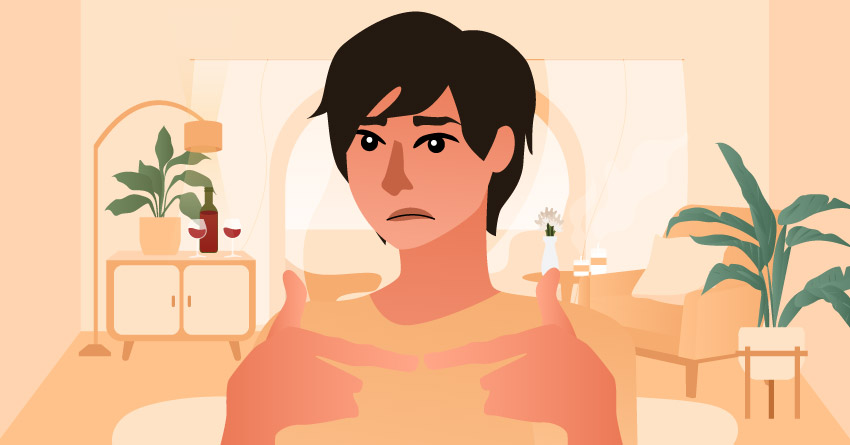 If you are not doing physical bondage with ropes or cloth to tie any part of your body, then leave it to words and emotions to keep you emotionally wrapped up. Whoever the dominant is, they can "control" you by making you restrain your tears or even cry so hard until you reach your limits. Tears are like a form of submission, wherein the more you cry, the more pleasure you give your partner. Or maybe the more you follow their orders regarding how much you cry, the more you give them the satisfaction while it also satisfies you.
Sexual Aspect of Dacryphilia
Outside of BDSM, dacryphilia can stand alone as a fetish for non-kinky sex. We have a few reasons why that is so. 
1
It provides a new set of activities to try in the bedroom.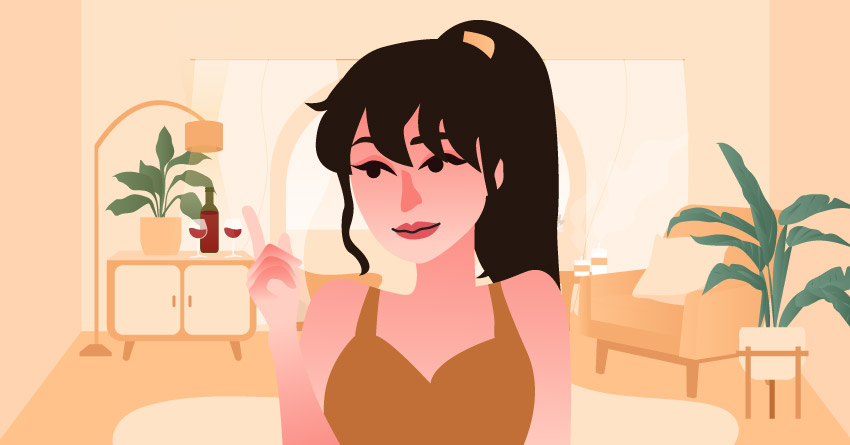 Sex is all about exploration. There are numerous kinks, fetishes, and practices to uncover all throughout our journey. With dacryphilia, this fetish has certain elements we can incorporate into the bedroom. You can either focus on emotional vulnerability, power dynamics, or eroticizing tears due to pleasure or any strong emotion. Even roleplay can go outside BDSM and be done for non-kinky sex. 
2
It spices things up!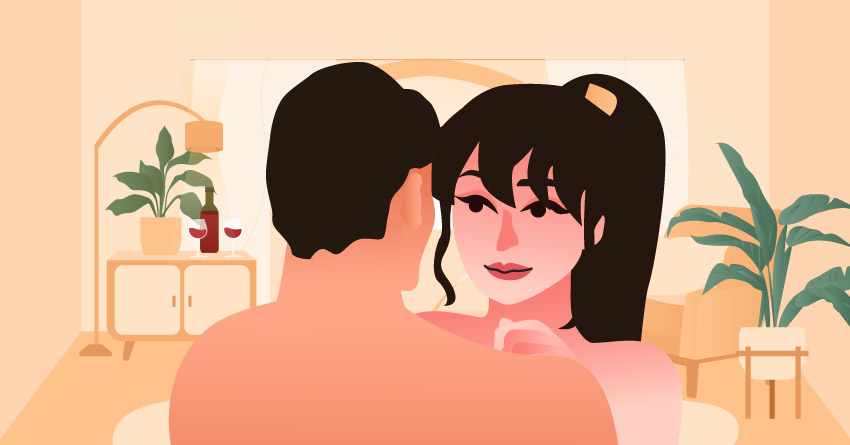 In line with the recent point, exploring and trying something new only naturally makes sex hotter and more intriguing. You get to see yourselves in a whole different light, safely trying new practices that only enhance your sexual side and experience. 
With dacryphilia, watching tears brim from your partner and how their body reacts to strong emotions add more sexual intensity between the two of you. Imagine being in missionary and thrusting your partner so good that they shed a tear or two? Yup, that's a hot turn-on if you ask us.
3
Voyeurs would enjoy this series of practices.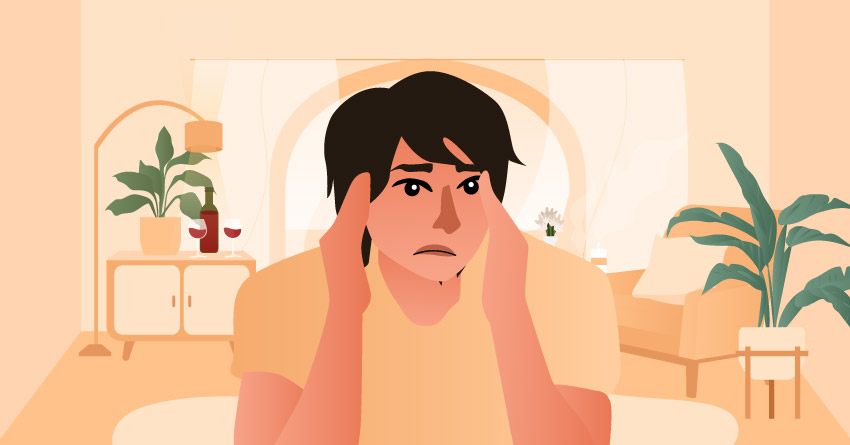 Voyeurs are people into voyeurism, or the act of viewing another person doing something that's commonly private or sexual. However, it must be consensual to all parties involved to avoid any potential harm and press legal charges.
Moreover, the connection between consensual voyeurism and dacryphilia would be that voyeurs may be aroused by watching someone cry or witness them be emotionally vulnerable. Healthline defines this as passive dacryphilia.
It doesn't matter if there's anything sexual going on. They don't even need to be the reason for their tears or partaking in the activity causing the tears. Whatever reason out there causes the tears can arouse someone the moment the tears fall down their face.
Emotional Aspect of Dacryphilia
Let's get deep into our feels by uncovering the emotional aspect of dacryphilia down below.
1
One can experience emotional catharsis.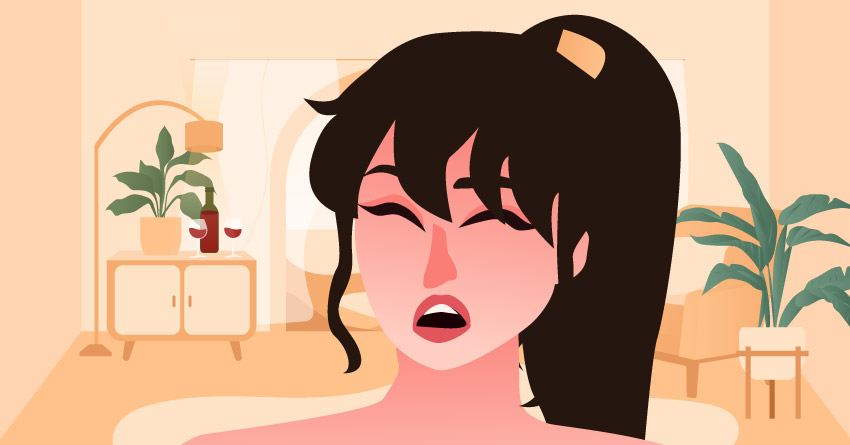 Dacryphilia allows one to experience emotional catharsis, in which the tears they shed promote emotional release. Because of this, they feel more relief and at peace with their mind as all those pent-up emotions are out of them. 
Their emotional release can be out of love or vulnerability, resulting in emotional satisfaction and connection with their partner. You can also get some sense of psychological closure within yourself. This emotional aspect of dacryphilia makes the experience with your partner more fulfilling.
2
It deepens the intimacy between you and your partner.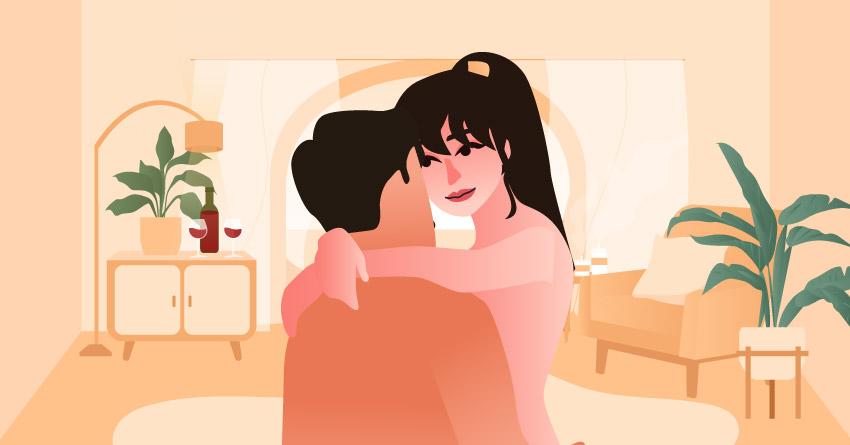 Being emotionally vulnerable with your partner takes a lot of guts and bravery, especially when tears are involved. There's that lingering fear that they can take advantage of you, but that's not the case when your trust in each other is strongly established. Because of that trust, it also creates more space of intimacy between you two. Being vulnerable can even deepen your relationship, opening yourselves up to each other through tears and lowering your guard down for them.
Roleplaying Scenarios with Dacryphilia
If you're looking for creative ways to act out dacryphilia, roleplay is the way to go! But ensure that mutual consent and respect are given to the parties involved, wherein no one's comfort levels and boundaries are taken advantage of. With that being said, here are some ideas to try and even tweak depending on your and your partner/s dynamics.
1
Sensation Play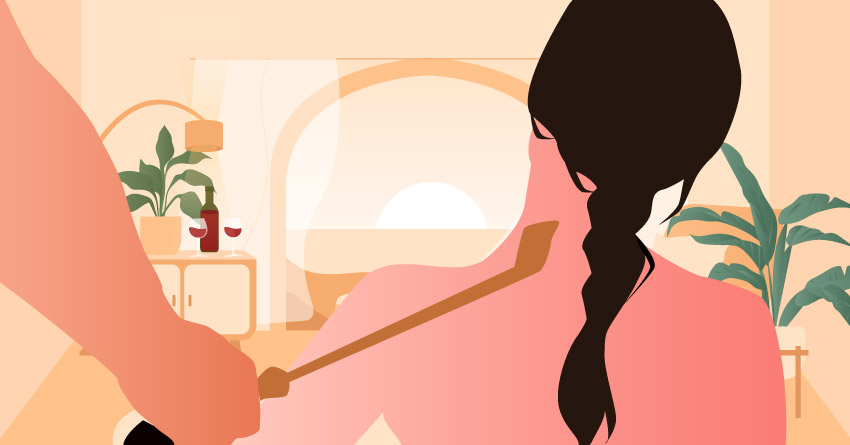 Yup, you can incorporate sensation play with dacryphilia. The more dominant partner can bring out various items corresponding to different senses. For touch, it can be ice cubes, feathers, fur, warming sex toys… the choices are endless! It all depends on what you and your partner discuss beforehand. 
Speaking of which, the submissive partner shall lay back and unravel in those sensations. Take it up a notch by adding a blindfold. In this specific roleplay scenario, the goal is to use these sensory items to evoke an emotional release, specifically tears, to build an emotional connection.
2
Lights, Camera, Action!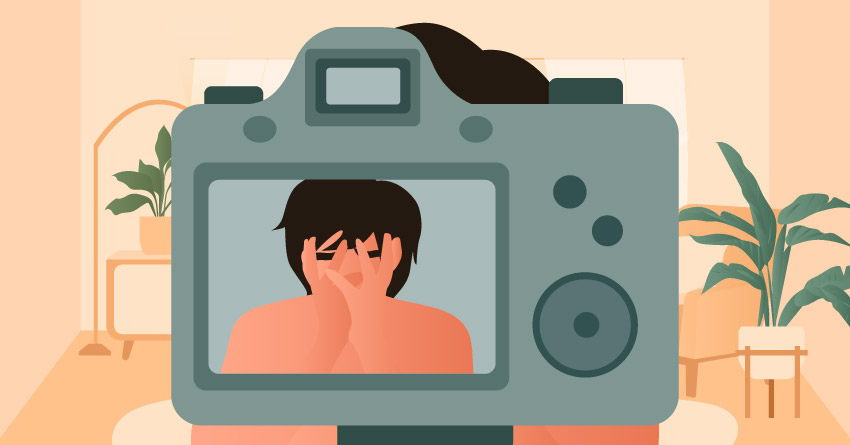 Do you have a favorite movie or film series with a strong, emotional scene that you can't stop thinking about? Let's put your acting skills to the test through this roleplay scenario. It can be sexual or not, depending on the context.
As much as possible, the chosen scene should have strong emotional intensity. Examples include a long-anticipated reunion, a monumental love confession (The Notebook-kind of vibe), surviving a terrible accident, and confronting a challenging decision.
You or your partner will take on both roles of the characters, allowing yourselves to embody the role and the emotions involved fully. Bring it to the point that you'll cry, then amplify it by taking it to the bedroom.
3
A Shoulder To Lean On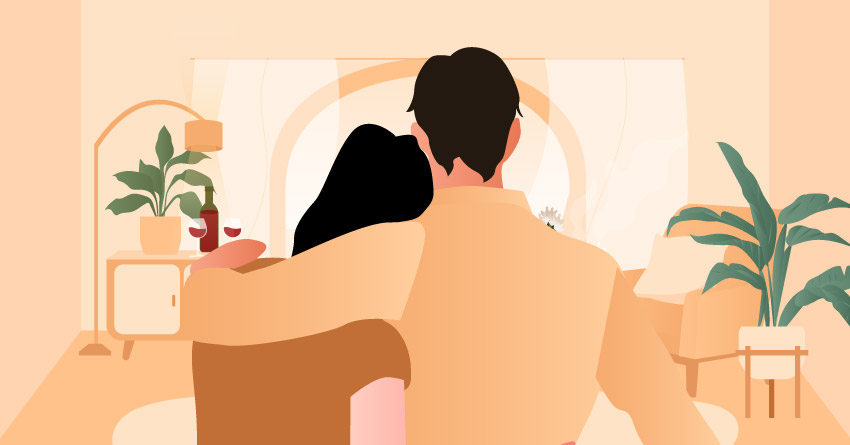 Remember how we mentioned that emotional vulnerability is eroticized in dacryphilia? Well, this roleplay scenario will show you just how that is so.
Either you or your partner acts as the emotional person due to a made-up reason that dampens their spirits. The other person shall act as a comforting companion. From here, someone can initiate sex as a way to let go and relieve their stress. And as you do the deed, keep going until tears start brimming down the person acting as the emotional one. While feeling pleasure, let the emotional catharsis alleviate your entire body.
Suppose you're looking for a non-sexual counterpart of this roleplay scenario to keep your options open. In that case, the person providing comfort can offer cuddles and soothing words while the emotional one lets the tears droop down their face.
4
Counselor-Patient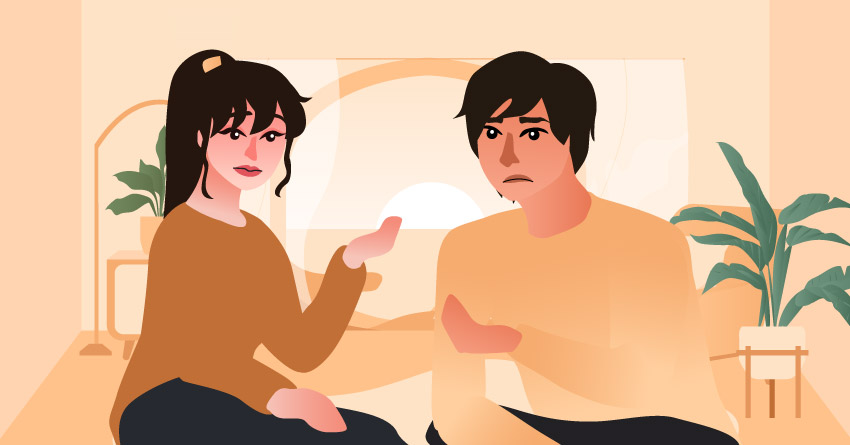 This roleplay scenario is quite a real-to-life experience since counseling sessions can lead to a lot of tears and strong emotional release. So why not use it in terms of dacryphilia, right?
You can be a helpful counselor while your partner is your patient seeking emotional support. Dress the part too, to make it more believable! Throughout your "session", you will ask the patient questions that'll allow them to open up. Those questions would then evoke strong emotions from the patient, letting them cry genuine or made-up tears.
5
BDSM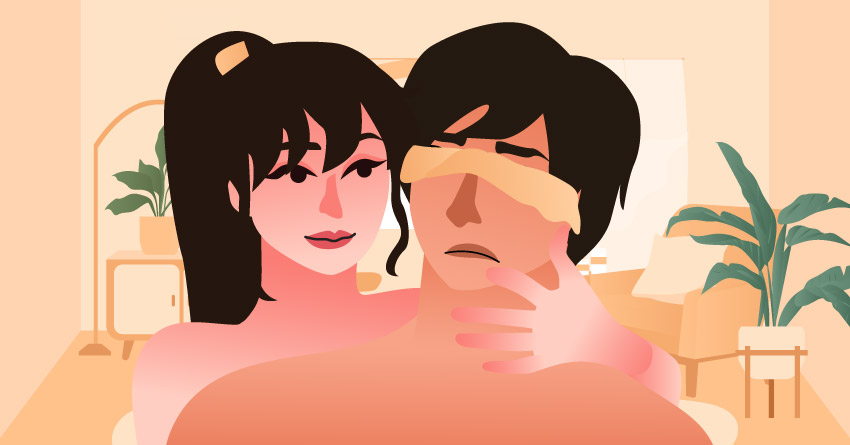 If you and your partner enjoy both BDSM and dacryphilia, then this roleplay scenario is perfect for you both! There should be a dominant and submissive. The dominant partner can use consensual emotional manipulation and bondage on their submissive to elicit tears from them.
Tips on How to Safely Act Out Dacryphilia
Hold your horses — Remember these tips before engaging in the emotional fetish.
1
Establish consent and boundaries.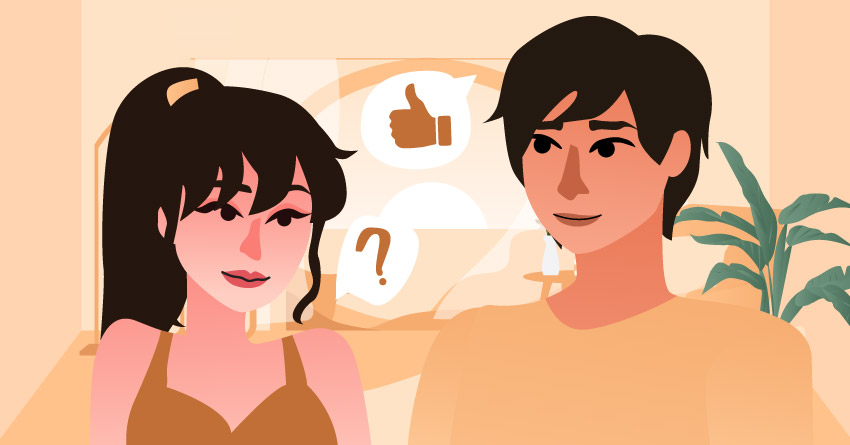 Ensuring that you and your partner/s have safe experiences with this fetish is crucial. Especially when it's also classified as a paraphilia, it's a given that it can go out of hand if there are no proper boundaries set and consent is vague. 
Thus, constantly communicate with one another. Tell each other what you like and don't like so you and your partner/s are always on the same page.
2
Respect each other.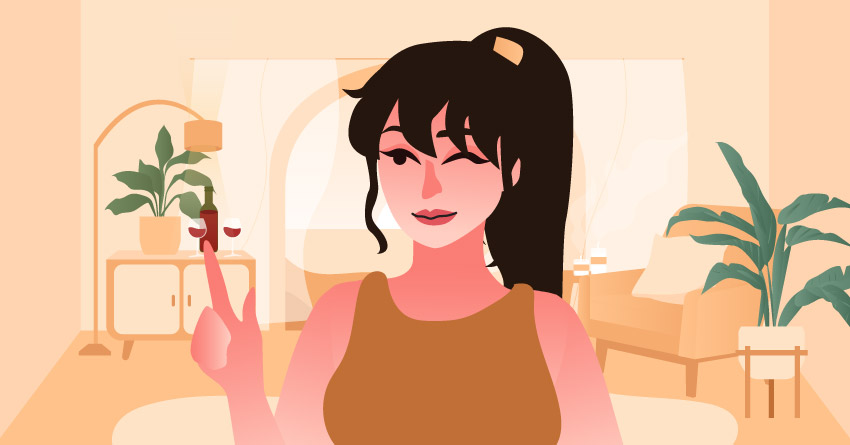 In line with the previous tip, it's one thing to establish boundaries and consent. But respecting and honoring them is another as it creates a safe and comfortable atmosphere between you and your partner/s. It also makes the experience more enjoyable, so don't miss this tip. 
3
Stay alert with new research.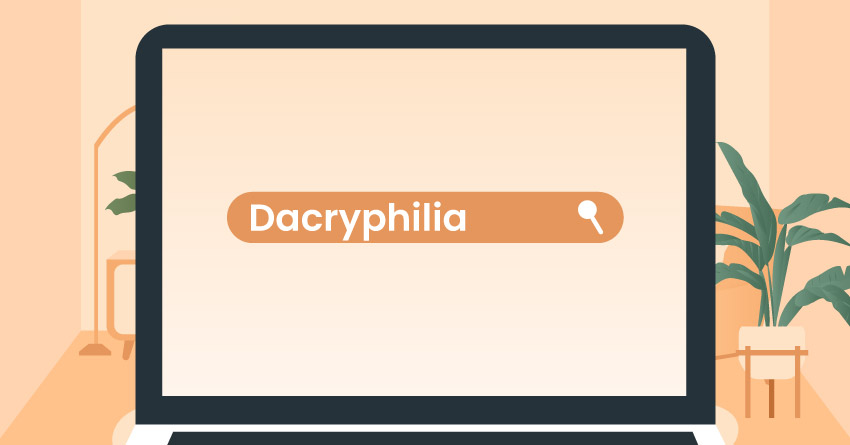 There hasn't been enough information and research about dacryphilia over the years other than it's a fetish for tears and crying. As knowledge holds power, it's always encouraged to stock up on information on emerging topics such as this one when anything new comes up.
4
Prioritize emotional safety.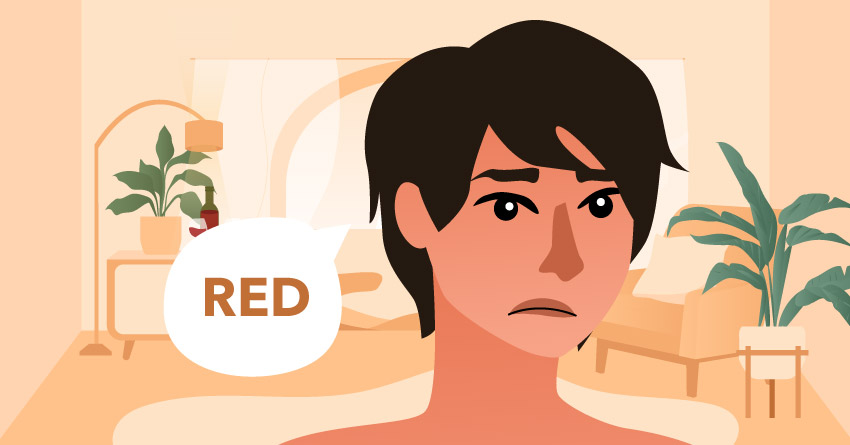 Throughout engaging in dacryphilia, check in with each other all throughout the session. Have a safe word (or safe words) set in stone for when you want to take a breather or stop the session completely.
5
Don't forget to do aftercare!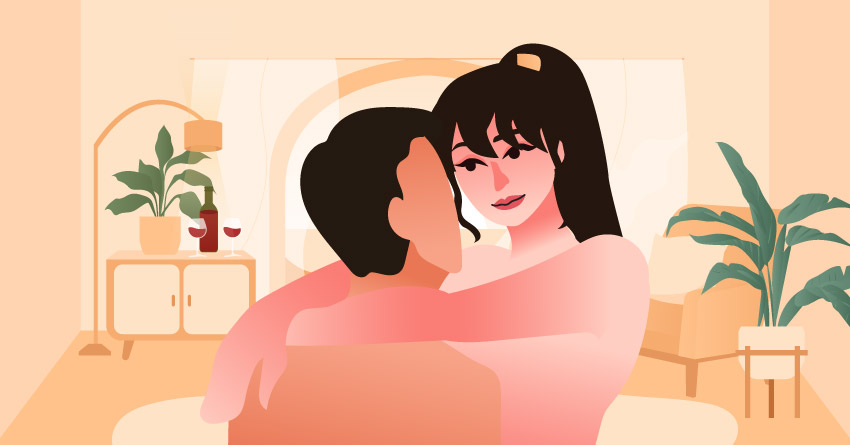 Dacryphilia can be a physical and emotional rollercoaster, so it's important to look out for each other when you're done engaging in it. But rather than moving on to your next task right away, catch your breath first by doing aftercare. There are many ways to do it, so you have no excuse not to skip it! It's also crucial so you don't get post-coital dysphoria.
Takeaway
Dacryphilia is a unique fetish that can be enjoyable to incorporate into the bedroom. As long as you communicate directly and consistently with your partner/s about it and are respectful towards one another, this fetish can provide you with such emotional release you may have never experienced. If you're into the fetish, ensure to play responsibly and safely!