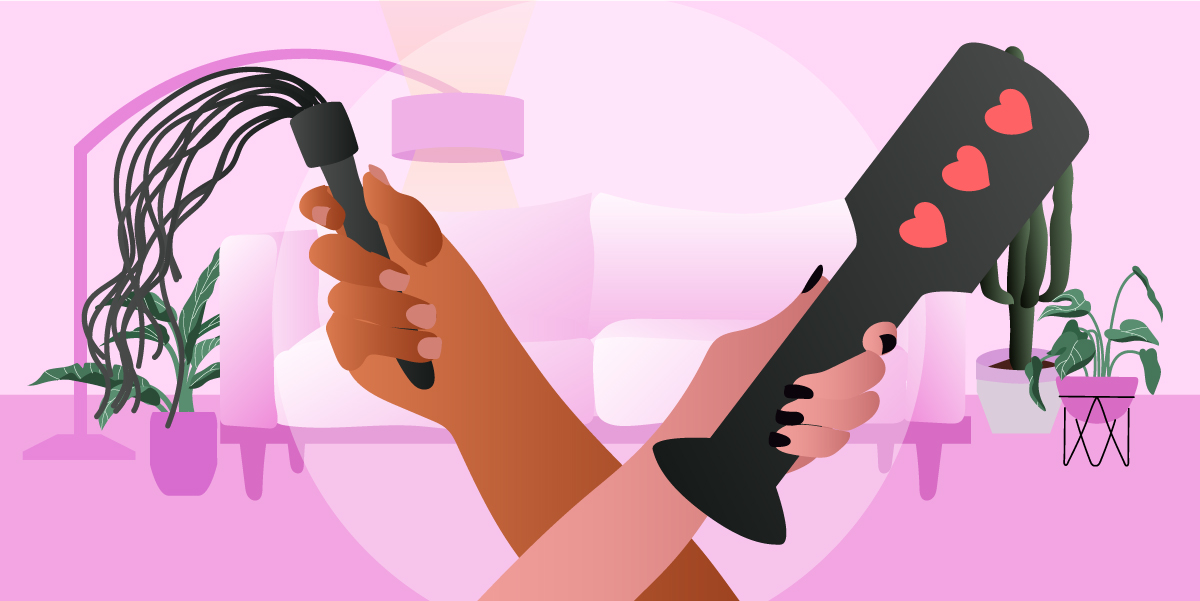 Ever done the deed then suddenly your partner slaps your butt mid-way, riling your animalistic senses up to go rougher and faster? Or maybe groping the meatier parts of your body, like your thighs when they eat you out or slide their cock further into you?
Chances are you have a thing for impact play, or sexual spanking if you're specific.
Discover more about the striking ins and outs of this sexual activity, ways on how you can act it out with your partner, and crucial tips to remember before carefully hitting it out.
Defining Impact Play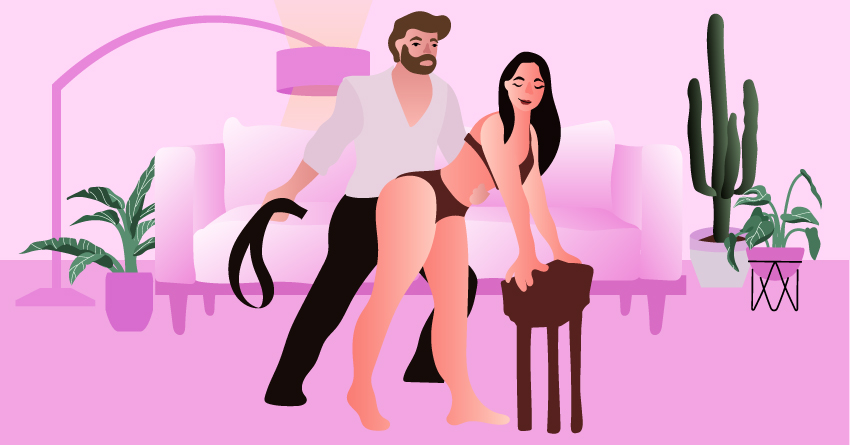 Impact Play, or Erotic Spanking, is a BDSM act where one partner (the dominant) strikes impact (the submissive) on their body with their hands or a sex toy for sexual pleasure or stress relief. It can be foreplay before doing the deed non-BDSM style or warm-up before getting into your domination play. Queer- and polyamory-inclusive sex educator Lateef Taylor added examples to this activity, wherein "by impact, it can be through spanking, punching, whipping, or flogging.
Now don't be intimidated or taken aback so quickly; what makes this activity enjoyable for most couples is that you can dictate the level of intensity of each strike. Yes, this can be an act filled with love (reward) or absolute sexual destruction (punishment). You can lightly tap your partner or harshly mark them with your palms. But respectfully and safely, of course. 
Sex couch Tyomi Morgan adds that Impact Play intrigues many people and couples because when struck, a load of feel-good chemicals rushes your system to reverse the pain. Those chemicals include dopamine, adrenaline, oxytocin, and endorphins. It increases blood flow in your body, which triggers arousal. 
There are a few ways to do impact play: your hands, feet, and toys. For the latter, the sensations after can either be thuddy or stingy. One analogy to better understand this is that the thicker the toy, the thuddier the sensation the one being struck feels.
Safe and Unsafe Bodily Areas for Impact Play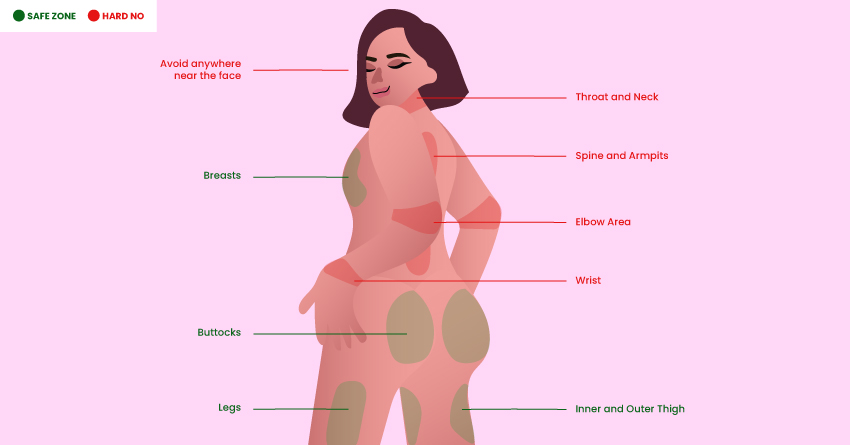 Impact Play requires hitting; that's a given. But you should be cautious of where you can strike your partner. When you consider this act, one thing to implant in your mind should be that the thicker or fuller the area, the better because there's more protective tissue around them.
Some green zone areas include:
Buttocks (from being seen as punishment as children to something pleasurable as adults)

Thighs (inner and outer)

Genitals (e.g. light clit slapping) 

Breasts

Legs
Now for the red zones, they consist of: 
Ears

Feet

Head

Anywhere near your face, major organs, or spine
It can help to discuss which parts you aren't comfortable being hit by laying out a map of your physical bodies for visual aid. Gotta spank and slap responsibly here!
8 Types of Impact Play
As we stated the ideal and non-ideal areas you or your partner can aim for this activity, it's time we break down exactly how you act out your desires towards impact play to each other. Ranging from beginner-friendly to more experienced, browse through this section to know the various types of impact play that may ignite a fiery interest in you or your partner to experiment with.
1
Spanking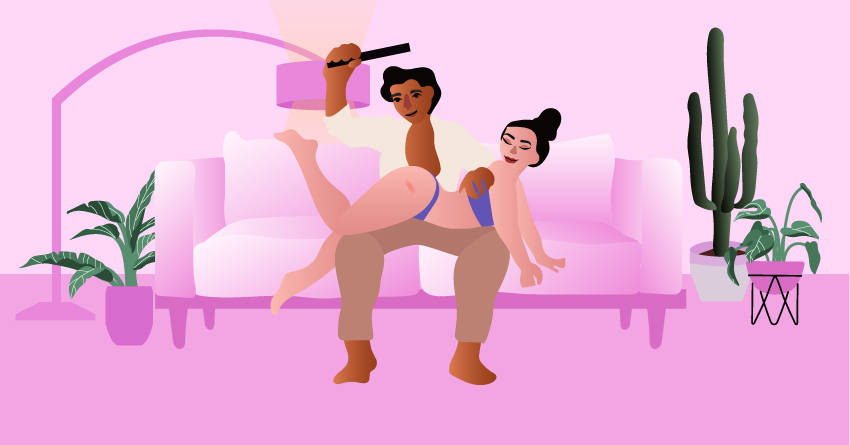 Spanking tends to be more common, natural even when you're going at it. And for once, we aren't spanked when we do something bad as if we're kids again. It's rooted in the mix of pain and pleasure. You feel their flesh, urging you to grope them for more sexual sensations. However, this type of impact play makes it likely for the dominant partner to get tired easily. Thus, you can also utilize non-sexual toys, like a belt, ruler, shoes, and even fly swatters!
2
Slapping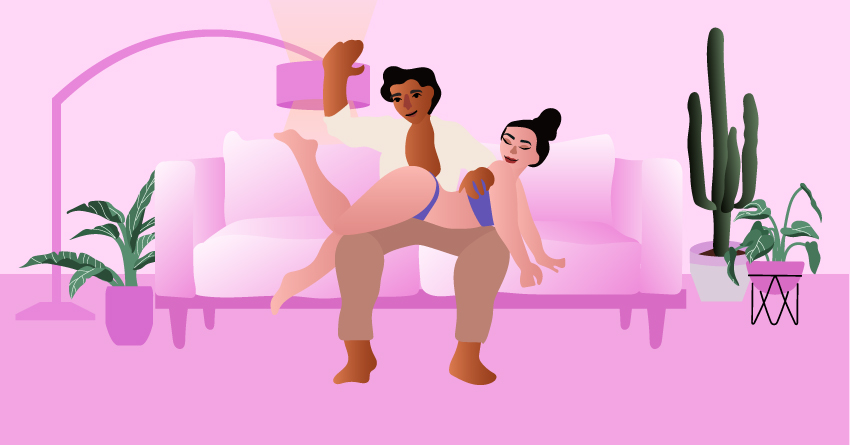 Now this one, you're gonna veryyyyy hands-on. It's the same as spanking, but mostly physical with your hand alone where you can strike at someone's thighs, cheeks, genitals, and breasts. It can be light or rough, depending on how intense your partner wants it to be. Or whoever is on the receiving side here. This impact play is also ideal for orgasm denial or edging if you're on the degradation side for your next sexcapade or domination play session.
3
Flogging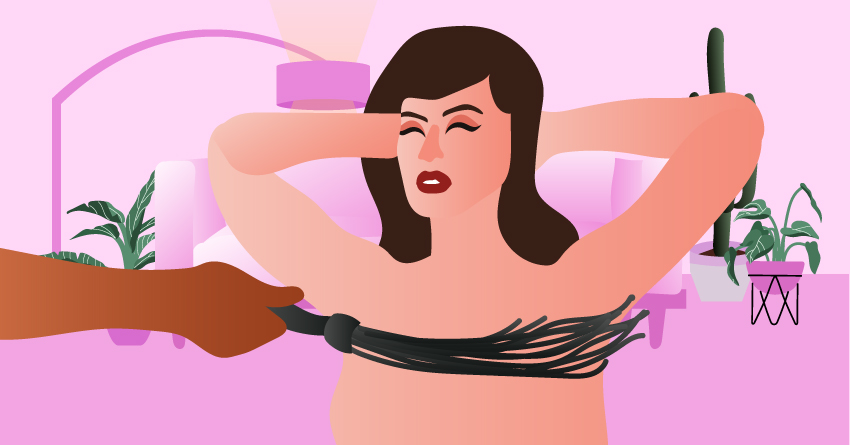 What was once only seen as a means of punishment during the old times, it's part of a satisfying activity in sex. Flogging involves a flogger, a sex toy with "tails". They're usually made of leather, but other materials include nylon, rope, and chains. In this impact play, you can swing underhand or overhand to strike your partner. This also goes hand in hand with sensation play, another kinky activity to heighten your sexual pleasure. It's best to graze and aim for the upper thighs, buttocks, and back (not near the spine) for a chilling experience!
4
Whipping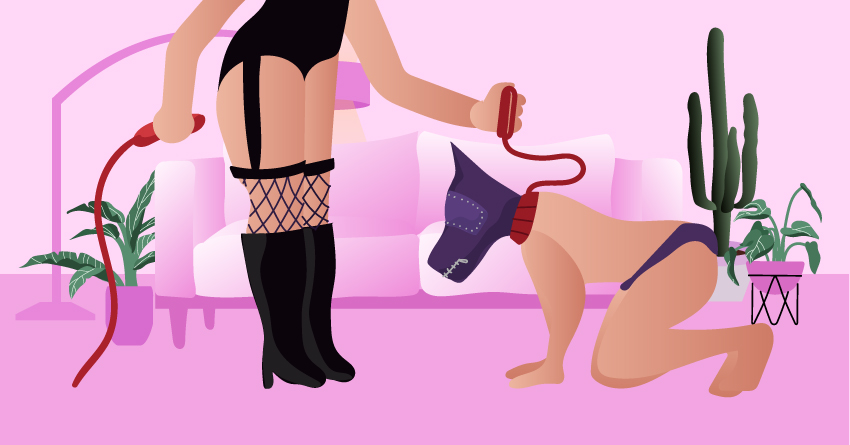 Wasn't it Rihanna who said that (chains and) whips excite me? She did it for the people who are freaky in private, you know who you are! This type of impact play requires a whip, a tool or a sex toy with a single tail compared with a flogger with numerous ones. But don't be fooled just the sensations are stronger. Whips are commonly made of leather or suede, creating a stingy sensation afterward. Best for the experienced ones because it can cause physical damage like gashes on one's skin if you're not calculating your movements properly. If you're religious, think of Jesus being tortured by these tools before being nailed to the cross.
5
Cropping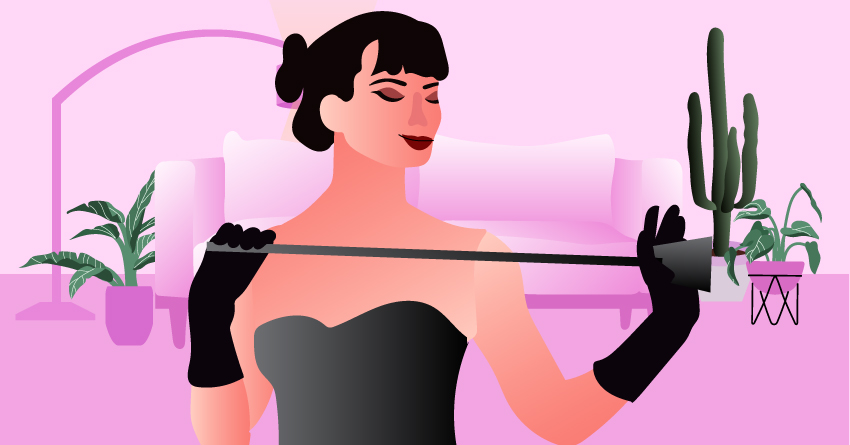 Hold your horses! Take a step back from your horseback riding and equestrian training because your tools are helpful in the bedroom too. Specifically the crop, the thin, leather rod with an extra patch of leather on one end used to strike the horse. It's quite similar to a whip, but it's a rather versatile toy. You can dictate how swift your wrist can move as if you're parading with your horse, which sets the tone of intensity toward the hits. Due to its size, this creates a stingy feeling at specific target areas. Be mindful since you want to strike your partner with the end of the crop, not the rod.
6
Kicking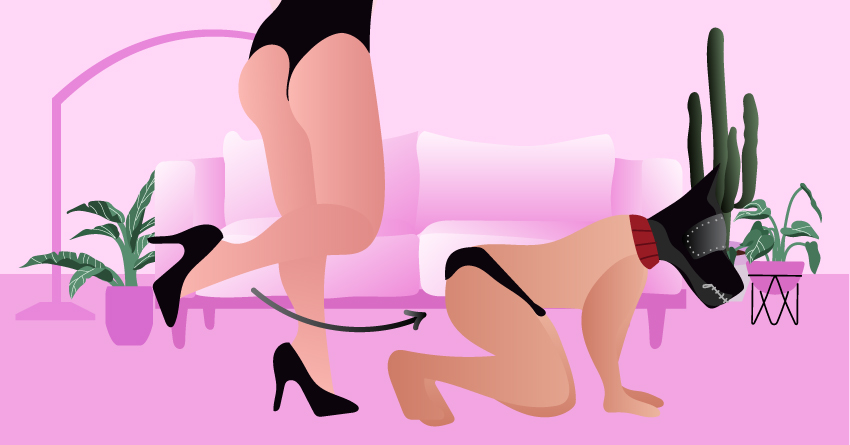 This impact play relies on your feet, wherein you literally take pain and pleasure together. A lot of sports require good kicking skills to excel in the field as the lower extremities hold a lot of strong muscles. It's a matter of toning your adrenaline down, so you don't hurt anything delicate. That's because the common target area in this impact play is the genitals. For those with a vulva, that would be your vagina, then for those with a ballsack, there you go. And you know how sensitive they are! So use your shin or the top of your foot to aim those parts without hurting them too much.
7
Caning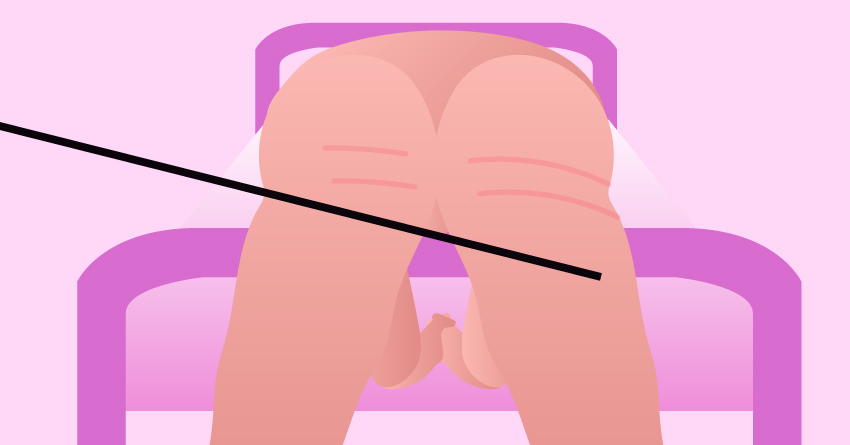 If you're a big girl/boy ready for bigger challenges, this type of impact play is the one for you. Caning utilizes a cane, a lone thin rod wherein looks can truly be deceiving. Due to its width, it can make painful sensations at specific targets (yet people love it so much). Just hearing the sound as it's lifted in the air gives off fear, which many enjoy. Keep in mind that the thinner the cane, the stingier the sensation. A cane is either made of bamboo or rattan, though be careful! The material can cause swelling or allergic reactions in the person being struck, so best to voice out your allergies beforehand.
8
Paddling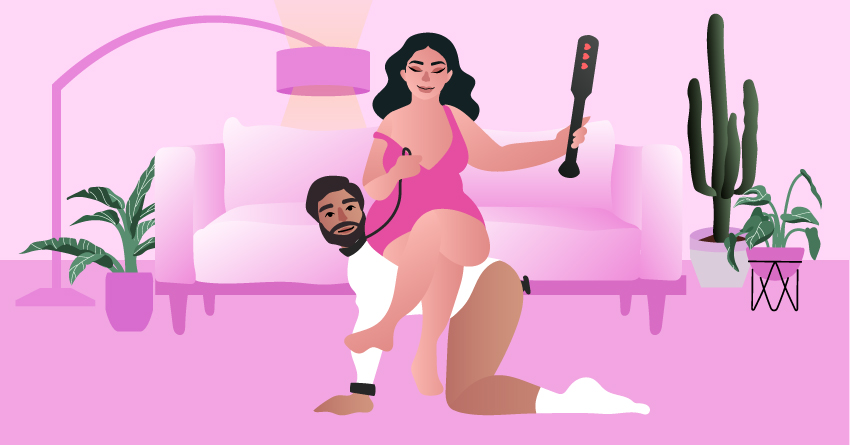 Nope, we're not rowing a boat. We're gonna have bedroom fun! Paddling consists of a paddle, a long, hard rectangular toy (or in other shapes) that comes in assorted textures. Paddles can be made of leather, wood, metal, and more. They can cover more skin than your hand when you're ready to spank your partner.
Paddling is perfect for switching out when your palm is tired or experimenting on paddles, as they can give thuddy and stingy sensations. Stingy if there are holes in the paddles. Slappers and Scottish tawse are great alternatives if you want to take things up a notch.
Impact Play Positions to Try
Phew, we had a steamy time sharing all those wild types of impact play! Now, it's time to put them into action, so first up, here are our top positions to get your fiery groove on.
1
Doggy Style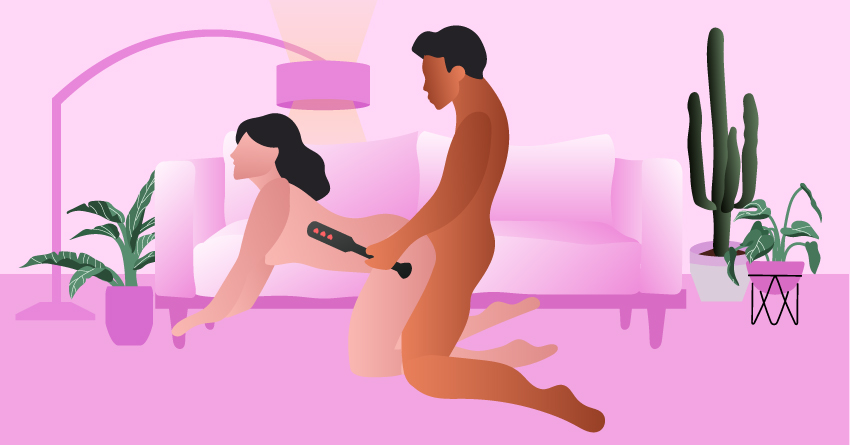 All-fours, baby! Be a good pet and have your butt up for your partner's viewing, and vice versa. You can insert pillows to brace yourselves when your partner uses rougher toys like whips, floggers, and canes.
2
Standing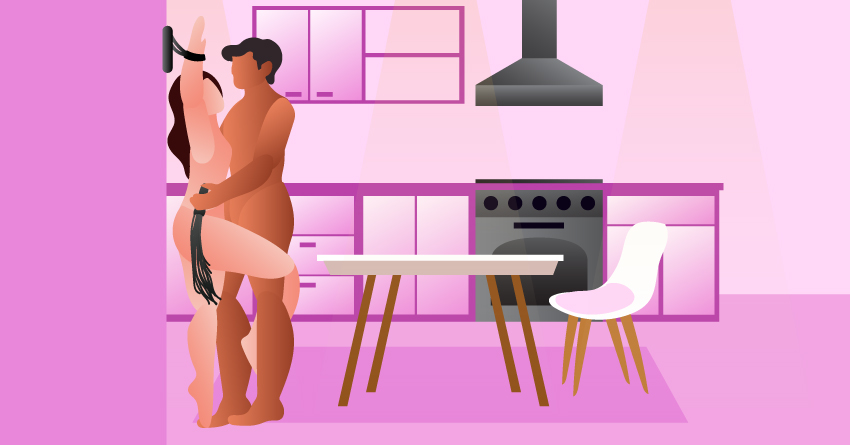 This position is great for any type of impact play. Toys or hands, you can suggest being in front of a wall to place your weight, so you don't tumble over. You can even cuff your partner's hands with rope or handcuffs if you feel extra kinky tonight.
3
Bend Over, Barbie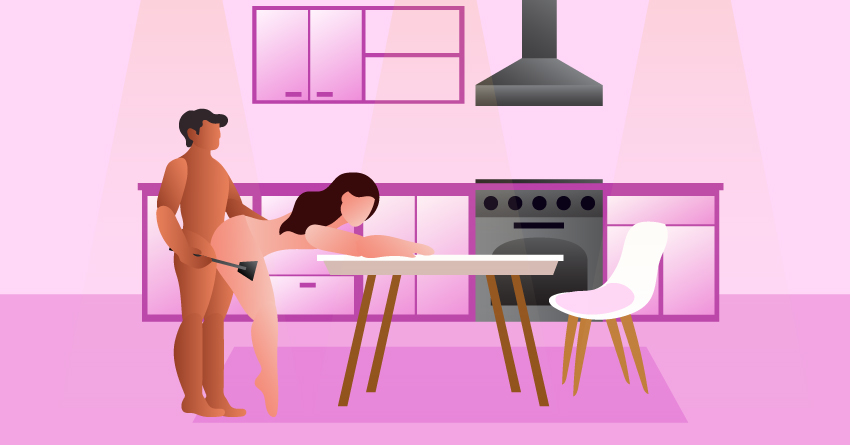 Whether it be on the table, kitchen counter, wall, or whatever surface you have in your space, this position is rather doable to stay in longer periods of time. Just pray as you keep arching your back and moan as you unravel in satisfaction.
4
Lay Me Down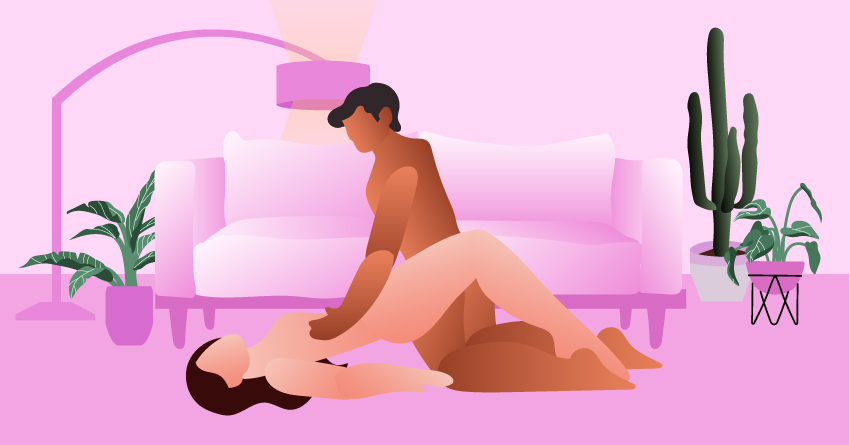 The most comfortable position yet! You can be on the couch or the comforts of your bed while they strike you, gripping the cushion and naturally pressing yourselves backward to feel your partner more. But make sure they don't hit the wrong areas when you do!
5
Over-The-Knee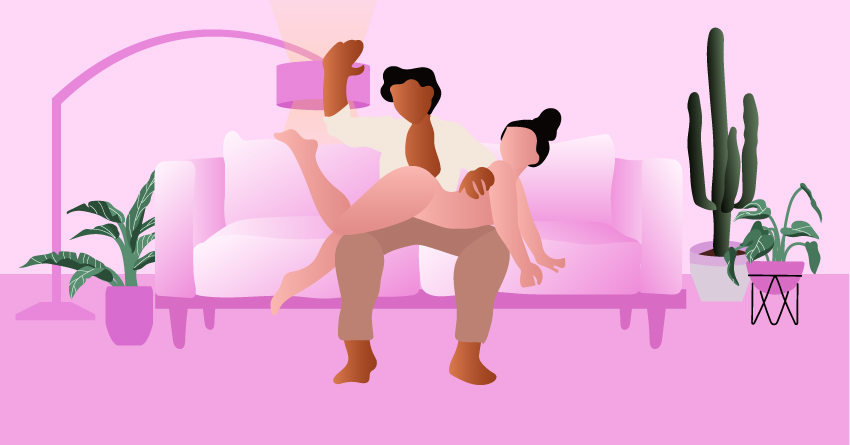 When you think of being a bad girl/boy, you'd envision this position first as your dominant strikes you. Spanking is very common as it serves as "punishment" while you whine, but out of pleasure this time. You can also use smaller whips or floggers to keep things spicy yet mild.
Ethical Roleplay Scenarios to Act Out
It's only right that we help set the scene for you and your partner. Like for sure, there's foreplay and all before getting your hands rough, but wouldn't it be fun to channel different characters? Hence, we listed our favorite ethical roleplay scenarios with impact play. Ethical because you must be certain you're both consenting and legal parties before engaging in them.
Oh, heads up, you can switch up the character arrangements to your preference. These scenarios apply to anyone, plus it's an opportunity for you to get creative!
1
Boss/Secretary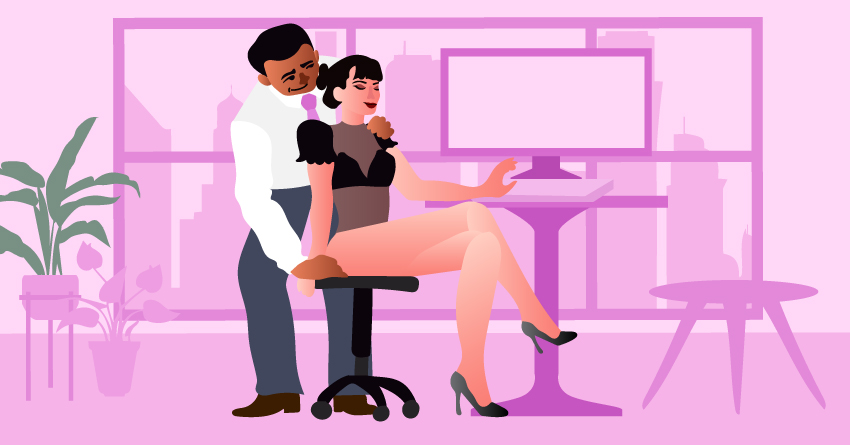 You discovered that your shy, innocent secretary sent out the wrong files to the senior board from your meetings. You confronted them the next working day with stress and anger, yet suddenly sexual tension was laced in the air. Before you know it, they're bent over on your desk with their butt out in the open as "punishment" for their major mistake.
2
Bad Boy/Good Girl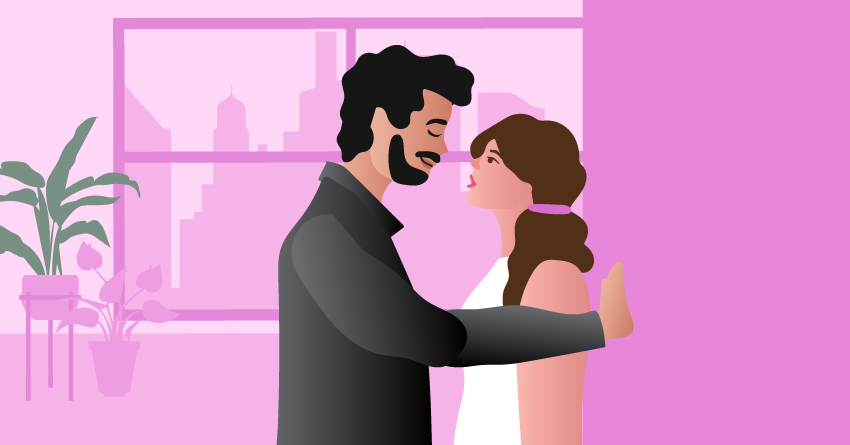 Your partner mistook your kind gestures (e.g., carrying their packages) to your next-door neighbor as flirting, especially how you smiled or laughed when they made a harmless joke as a means to make conversation. They didn't like it because they could sense something off with that neighbor. As you return to your apartment, they order you to get on all fours for your "promiscuous behavior" with red marks on your inner thighs.
3
Student/Tutor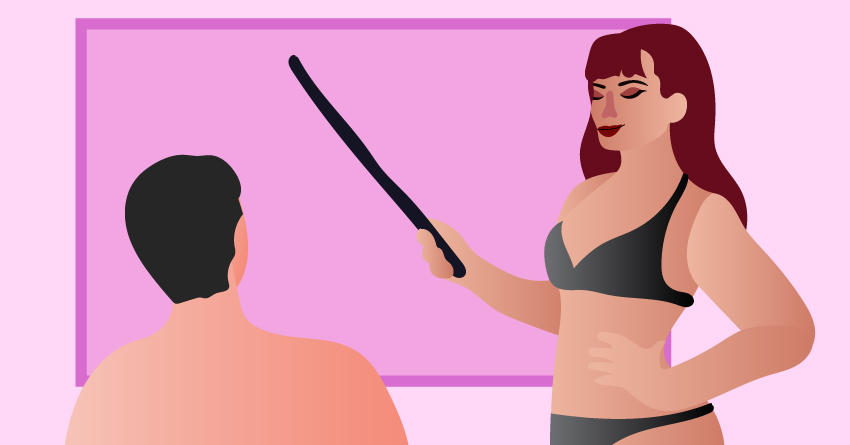 You're reviewing with your tutor, who's in the same course and year as you, for your upcoming exams. For a specific subject, it's your hardest one and you can already sense your failure. But not on your tutor's watch, not when they offer you an interesting suggestion. You earn a spank or slap for every wrong answer you get while reviewing your notes together. Whether it's because you're not so intelligent in that class or you find their sexual actions as hot as them, you let them have their way with you.
4
Single Parent/Nanny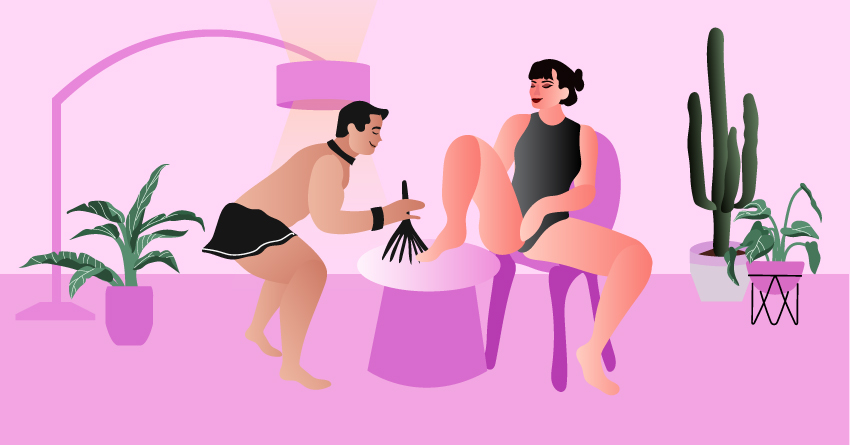 You finally got the kid you're assigned to take care of to sleep and some time to relax. You were innocently watching a film while waiting for your boss (aka the kid's parent) to arrive home from work, wherein he made need assistance with dinner other. Part of your routine really, but things shifted when a steamy scene from the film started to play. Your hands wander south, and you envision your gorgeous boss touching you. You got too lost in such a fantasy of yours that you didn't hear them walk in, witnessing you in such a vulnerable state.
An abrupt cough halts your actions; alas, you are stunned to have their prying eyes on you. But lucky for you, they're just as attracted to you as you are to them. So they'd drop their things and sit beside you for a kiss, urging you to sit on their lap. Amid roughly making out, you moan at the spanks they give you for "touching yourself without their permission". And if you're craving more, they might even yank out their belt for extra impact. Looks like your film only became background music to the succeeding slaps and spanks echoing through the room. But hush, his kid is asleep upstairs.
5
Celebrity/Fan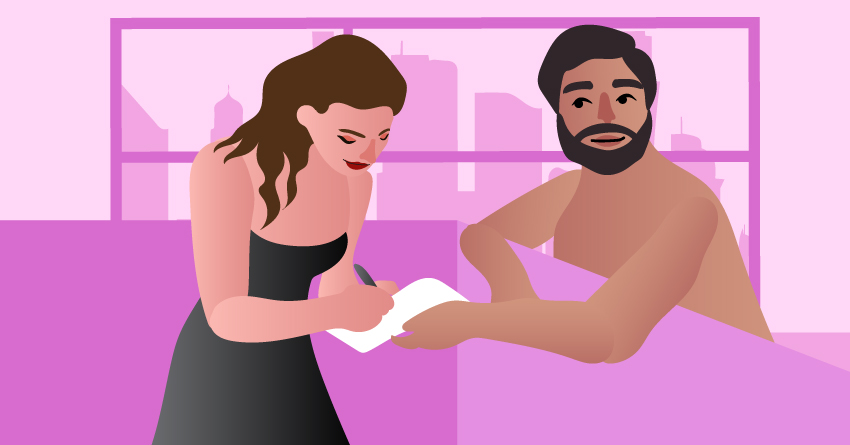 It all started when a sign from your concert read "Slap me, Mommy!" had you blushing under the dim lights. As you were having a meet-and-greet with your fans afterward, you spotted the fan with that specific sign there. A bunch of pictures here and there, and talking about their ridiculous sign, something in you felt fearless to well, spank them.
Privately, without your team looking, you inform your fan to meet you out back in 5. And by back, it was in your private dressing room where you'd soon have them laid on the couch or chest against the wall to spank and slap with your precious palms. And in every action, they silently moan out "Mommy" which arouses you even more.
More Creative Ways To Spice Up Impact Play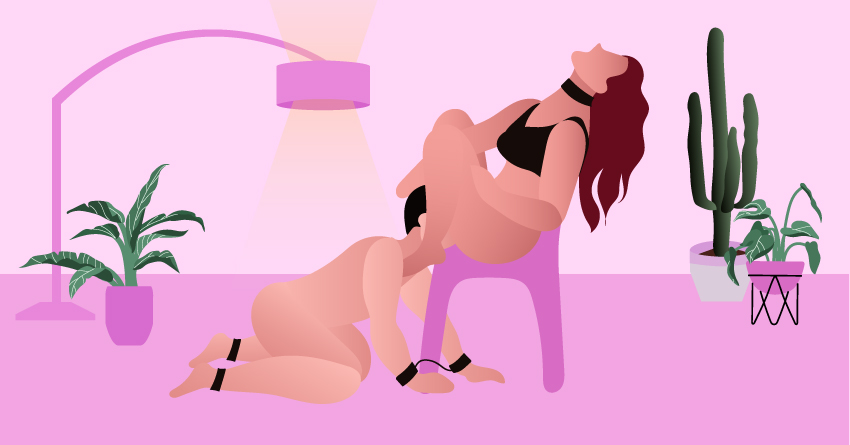 Still eager for more flames and intensity in the bedroom? Here are our extra suggestions that'll do just that, hand in hand with impact play.
Mix it up with bondage and/or restraints.
Make the submissive count every spank/slap.
Clothes off!
Or make the submissive wear cute undies.
Urge the submissive to thank the dominant with every impact (e.g., "thank you, daddy).
The dominant humiliates the submissive (e.g., "you're such a slut for acting this way.")
Or they can do the opposite with praise kink ("you're doing amazing with my hands, baby boy.")
Take turns picking which toy to use.
Include impact play when you're both in the mood for rough, animalistic sex.
Best Impact Play Toys
Tips to Remember Before Engaging in Impact Play
Stop right there! Impact Play can be a risky activity if you aren't cautious enough. Scroll down this entire section of our most important tips before you get skin-slapping!
1
Establish your limitations.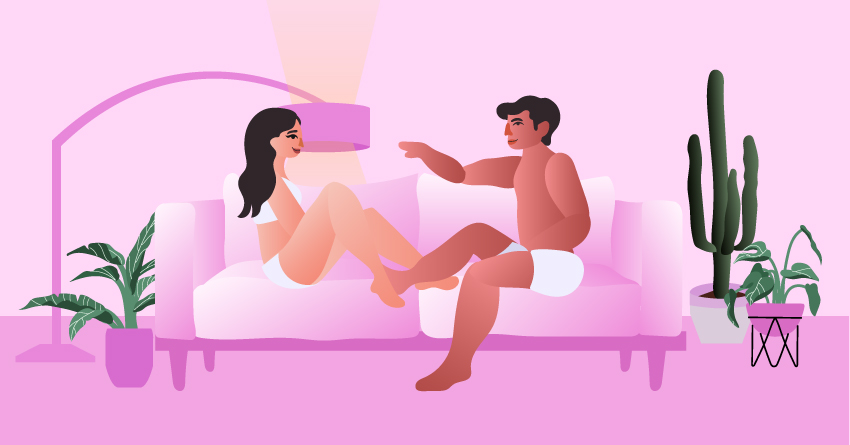 Ask questions regarding each other's pain tolerance, medical conditions to be aware of, current stress levels, and if they bruise easily. It helps to have a pain scale to disclose how much impact you or your partner can take: 1 being the lowest and 10 being your peak. Continuously ask for their state once you're at it. Discuss your ins and outs with this activity, whether from not being allowed to be choked or only spanking the butt area. Have a safe word that you can shout verbally and/or safe cues which is more physical (e.g. 3 taps to signal that you want to tap out).
2
Time your actions.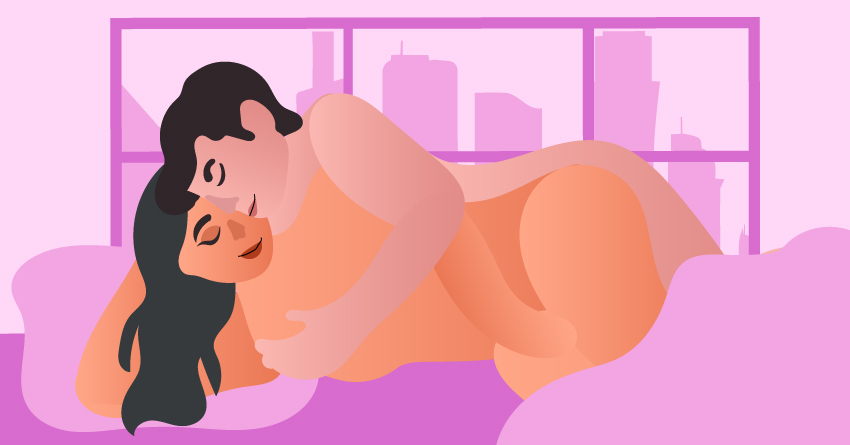 Especially if they're new to impact play, give time for your partner to recover from taps, slaps, or spanks so that they get accustomed to the sensations. Take your time even if you're experienced; it helps to have breaks in between to catch your breath or rehydrate.
3
Start light.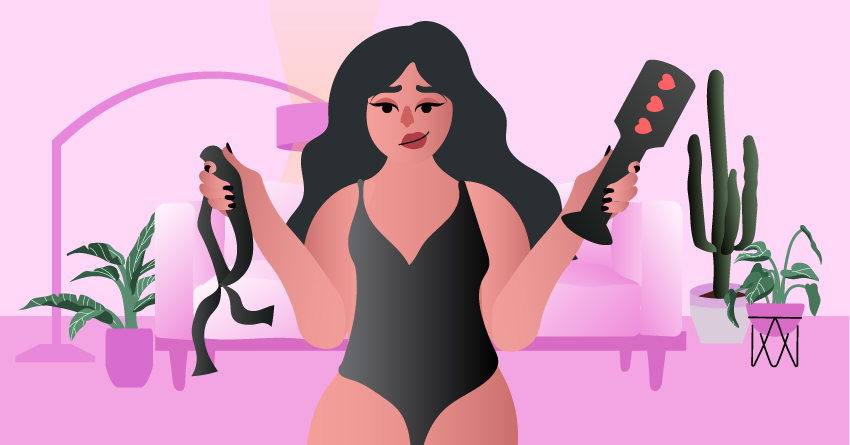 Feel free to use a pillow first when you're starting. For example, with flogging and whipping, watch your distance so you know how far to stand from your partner and the tails don't wrap around and hit the wrong areas. Another aspect of using toys is that they can hurt the skin, wherein many people quit only after a few strikes. Start with light taps before going for the stronger hits, and make sure your partner is on the same page with you.
4
Practice, practice, practice.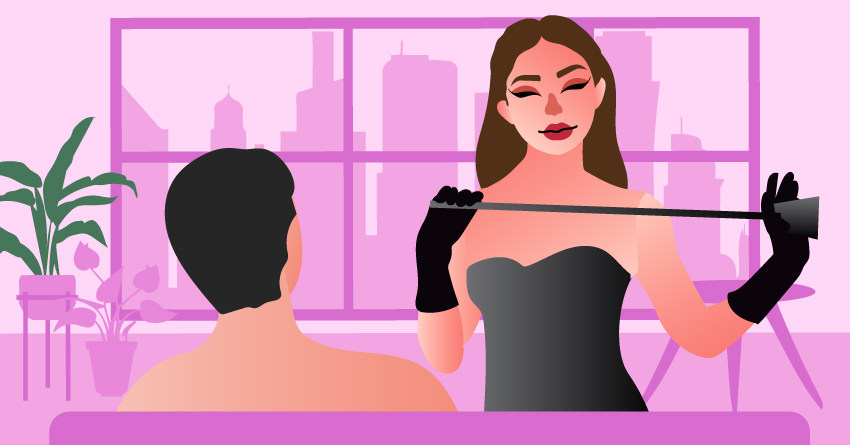 Nothing can be perfected at the first few tries, but more experiences improve your sexual game and increase pleasure when you know where to hit (literally). Try different areas every time to familiarize yourself with your partner's weak spots and vice versa. Utilize different toys when you become more experienced based on our breakdown of the various types of impact play. You can even switch things up and experiment with being struck and the striker.
5
Don't skip aftercare!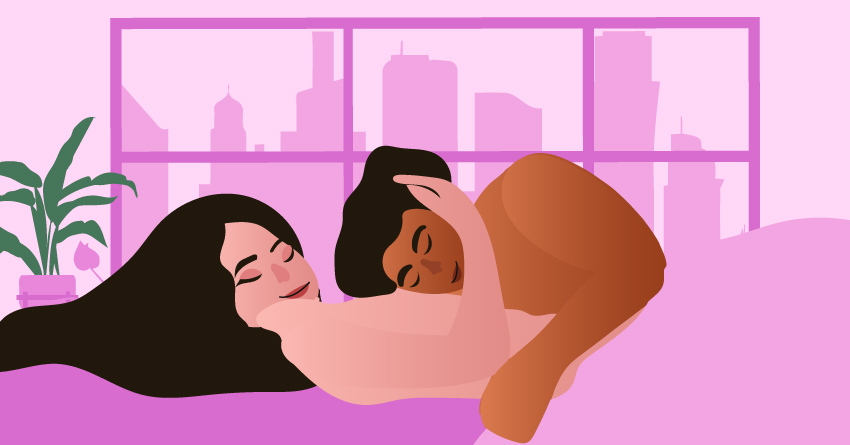 Impact Play will get rough, so maximize affection with each other when you depart from your orgasm-filled states and enter the aftercare phase. This is to reassure you and your partner that you're okay and happy with the session. For the person who did the striking, offer your partner an ice pack on wherever part was involved and rub lotion with a massage to relieve it. As for the one being struck, give your partner some water so they can re-energize. Together, feel free to get romantic with cuddles and kisses for a job well done. Insert the praise kink for this tip.
Takeaway
Impact Play is about aiming and hitting the right target areas, rushing with pleasure at every strike. BDSM or non-BDSM, many people enjoy mixing pain with pleasure as it intensifies the entire mood with whoever they're sleeping with. But then again, it's all about being cautious since a lot of skin slapping done improperly can result in injuries. Sooooo remember the tips we gave you and get to safe spanking, reader!