Trigger Warning: This blog post mentions the topic of stealthing or non-consensual condom removal and sexual assault.
Imagine that you're in a hotel room, fooling around with someone you've been dating for a few months. The deed feels great and intimate; you both even orgasmed at the same time! But as you were going for the post-sex cuddling, you've noticed something.
Your partner's cum was dripping out of your vagina. You were shocked to feel and see it as you've only agreed to have sex with a condom on. Perplexed, you asked your partner about the condom, as you've seen him wear it earlier. "I just didn't like how it feels early on, so I took it off. I thought you could feel it… sorry."
Panic kicks in. The idea of unintended pregnancy and sexually transmitted infections started rummaging through your mind. But you don't even know what to do or say. You've given consent to have sex— so your partner didn't violate anything, right?
He stood up to take a shower while you're sitting there, still confused. You know that he violated your boundaries, but you have no idea where to report or what to do afterward.
The scenario above is an example of stealthing, a lesser-known form of sexual assault.
What is Stealthing?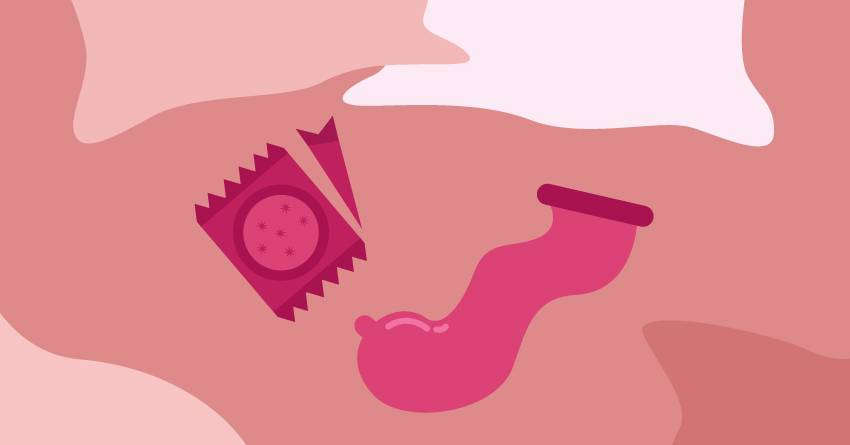 Stealthing refers to the practice of a partner secretly removing or tearing up a condom during sex when consent has only been given to them for protected condom sex.
With the prevalence of online dating and hookup culture, stealthing cases have alarmingly increased over the last few years. Studies are backing this up, one of which is a 2018 study from Central Clinical School, Monash University, Melbourne, Australia. They created a cross-sectional survey to determine how commonly women and men who have sex with men (MSM) had experienced stealthing. They've found out that 41.2% of their women respondents and 30.9% of their MSM respondents have experienced this form of assault.
Aside from numerous studies, you can also see various online forums discussing this practice. Most of the people, under anonymous identities, would often talk about their experiences and the consequences they've got from them.
This practice can leave a lasting impact on its victims. Some of the consequences can be severe, such as getting a sexually transmitted infection and having an unwanted pregnancy. Most people may end up with negative psychological trauma, as stealthing violates a person's trust, autonomy, and dignity.
Why Would Someone Do This?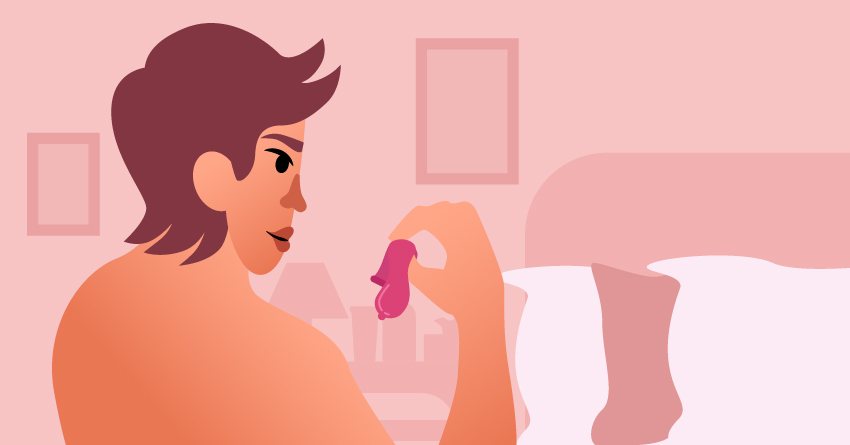 Stealthing can result in unintended pregnancies and sexually transmitted infections— this can affect not just the victim but also the violator. So you're probably wondering, why would someone do this? Why would the perpetrator put themselves at risk just to experience condom-less sex? Is it really because the violator only wants a "more natural feeling," or there's more to that?
According to the 2017 Report published in the Columbia Journal of Gender and Law by Alexandra Brodsky, people, mostly men, stealth not just because "it feels good" but because of their misogyny and investment in male sexual supremacy. As quoted in her paper, "While one can imagine a range of motivations for "stealthers"—increased physical pleasure, a thrill from degradation—online discussions suggest offenders and their defenders justify their actions as a natural male instinct—and natural male right."
Men who are engaging in stealthing believe that it's their right to shoot their load on one's body, with or without consent from the other party. It's also not exclusive to women, as "Men who stealth assault other men display similar rhetoric focused on a man's "right" to spread his seed—even when reproduction is not an option."
Aside from misogynistic reasons, some people engage in stealthing to force their partners to stick with them— for example, a woman may secretly poke holes in her partner's condoms so she could get pregnant and make her partner marry her.
There are also rare cases that the violator isn't even part of the relationship; one example of this is a viral story online about a woman finding out that her mother-in-law is secretly poking holes on their condoms because she desperately wants a grandson.
What to Do if You're the Victim
If you've found yourself a victim of stealthing, you might feel powerless over the situation. However, there are still things that you can do to protect yourself against the consequences of this cruel act. Here are some ideas that could help you after getting stealthed.
1

Don't blame yourself.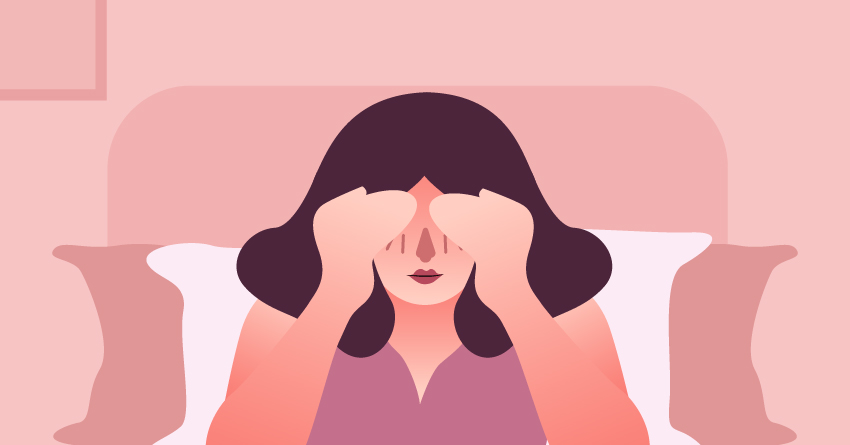 After experiencing this dreadful practice, you might feel a sense of guilt, telling yourself that you shouldn't have consented to sex in the first place or that you should've been more observant of the deed.
However, keep in mind that this isn't your fault. Even though you've given consent to have sex, you've only consented to protected sex. It was your partner's choice to violate your boundaries by removing it during the deed.
Besides that, remember that it's not easy to notice stealthing; many things are happening simultaneously during sex. Maybe the lights are dimmed, or you're in a sex position (such as doggy style) wherein you can't really see if there's a condom on your partner's penis or not. So nope, it's not your fault for not observing enough— it's your partner's perceived entitlement over your body that has caused this horrific experience.
2

Take an emergency contraceptive.
For the female victims that aren't taking birth control before or during the incident, it's vital to take emergency contraceptive pills to prevent unintended pregnancies.
Commonly known as Plan B or Morning-After Pill, it should be taken within 3 to 5 days after having unprotected sex. They are now available in the Philippines, but they require a doctor's prescription. You may also check out online shops that sell ECPs but be cautious with it as these shops aren't authorized to sell after-morning pills in the Philippines; some products could be counterfeit and may pose health risks.
If emergency contraceptive pills aren't readily available in your area, you could also go for the Yuzpe Method, which involves taking a potent dose of contraceptive pills. For starters, you must find birth control pills that have the active ingredients ethinylestradiol (100 μ) with levonorgestrel (0.5 mg) or high-dose levonorgestrel (0.75 mg). The dose varies on the contraceptive pills you have, so we strongly suggest consulting your healthcare provider before doing the Yuzpe regimen.
3

Get tested.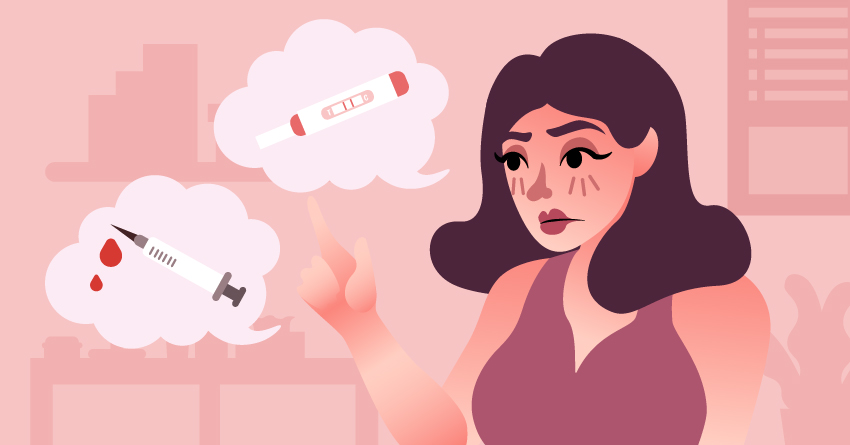 Along with taking the emergency contraceptives, another vital step after getting stealthed is taking pregnancy and STD tests. We get that you may feel afraid of knowing the result, but getting tested is the only way to know if you've gotten a sexually transmitted infection or became pregnant due to the stealthing. Early detection is also the key in fighting against STDs, so it's better to get tested immediately.
Pregnancy test kits are readily available in pharmacies. You can also have it delivered to your doorstep through online pharmacies, such as Dima and Watsons.
As for STI tests, there are HIV/STI community centers in the Philippines, such as LoveYourself, that provide free HIV testing. Check out the list of their community centers and find the nearest center in your area. Keep in mind that walk-ins are not allowed temporarily, and you'll need to book an appointment first. They also offer a SelfCare kit that lets you have HIV self-screening at home; check their Facebook page on how to get your own kit.
4

Seek support.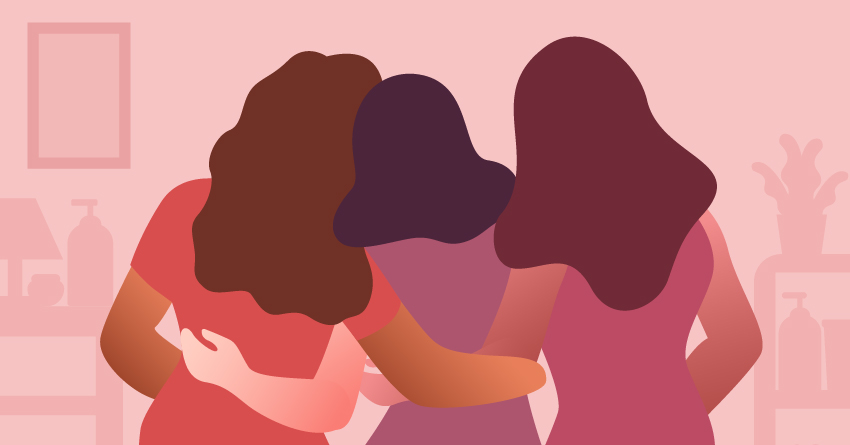 Experiencing stealthing may leave you feelings of distraught and frustration. You may also end up overwhelmed as you go through various steps in protecting yourself from the possible consequences. That's why instead of bottling your feelings, go to a trusted family member or friend and share your story. Vent it all out.
You can also seek help from a professional, such as a therapist. Check out the different mental health facilities, services, and organizations from around the Philippines here.
5

Report to the authorities.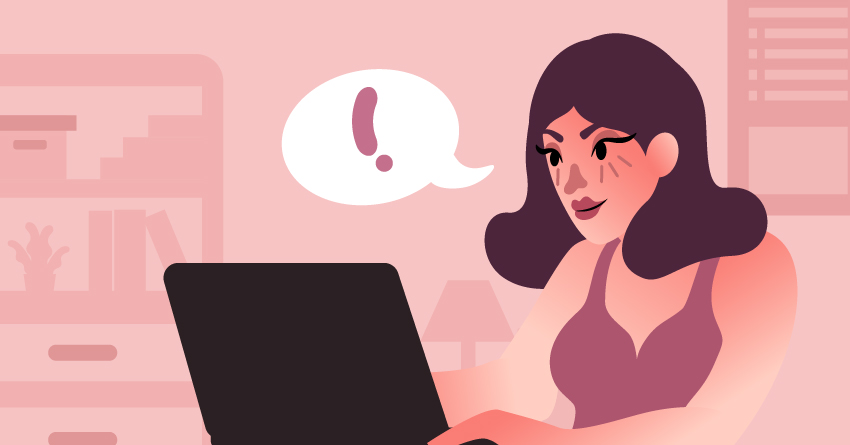 Unfortunately, there are no specific laws that you can use to file against someone who engages in stealthing. Though the House Bill 3957 or Anti-Stealthing Law was filed in the House of Representatives by AKO BICOL Party-List Reps. Alfredo Garbin and Elizaldy Co in August 2019, this proposed bill hasn't been passed into law yet.
However, there's still a way to make the violator accountable for their actions. We suggest consulting Women's Rights Groups such as GABRIELA National Alliance of Women for further information regarding pressing charges.
You can also read the following laws: Republic Act 9262 (Anti-Violence Against Women and their Children), Republic Act 7877 (Anti-Sexual Harassment Act of 1995), Republic Act 11313 (Safe Spaces Act), Republic Act 8353 (The Anti-Rape Law of 1997). If you've experienced other forms of sexual assault from this person, you can opt to file against them under these laws.
How to Protect Yourself Against It
As stealthing is deceptive in nature, it may be difficult to prevent it. However, there are ways to decrease your risk of being a victim.
1

Get other forms of birth control.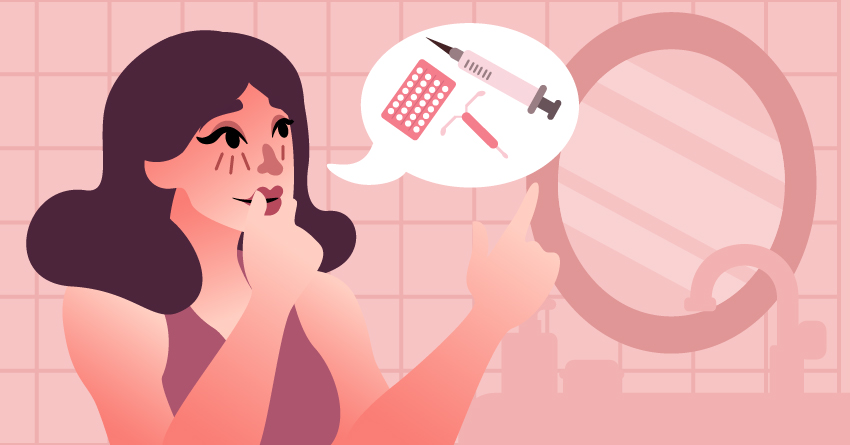 Whether you're in a casual or committed relationship, we highly suggest not relying on one form of birth control. You should try taking contraceptive pills, implants, IUD, or birth control shots. By doing this, you'll decrease the risk of getting pregnant should some try to stealth on you.
2

Be clear with your boundaries.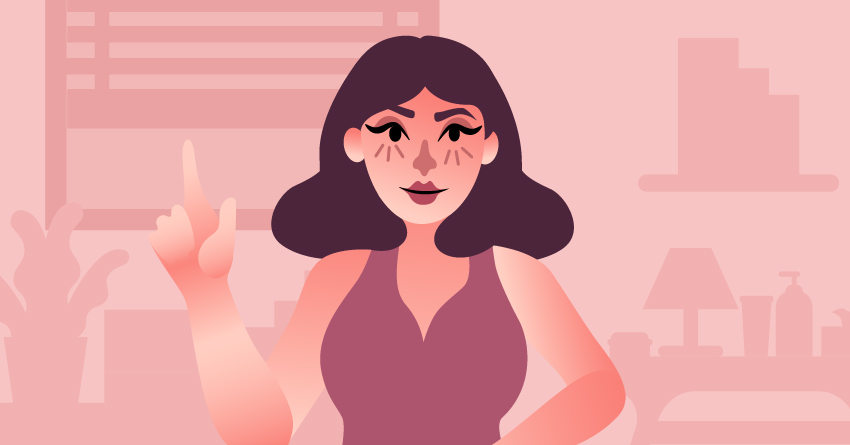 Before the meetup, make sure to clearly express your boundaries. Tell your sexual partner that you're only saying yes to protected (with condom) sex, nothing more, nothing less. If you feel that they're adamant about it or are coercing you to go bareback, we suggest trusting your instincts and steer away from that person.
3

Bring your own condoms.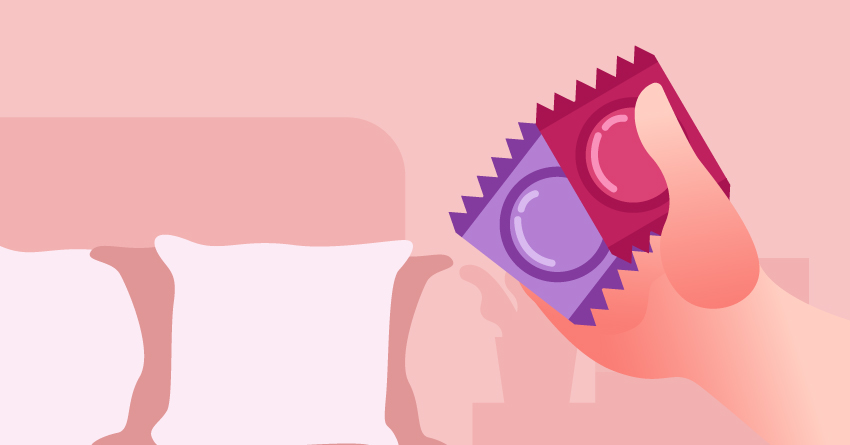 To ensure your safety, we suggest bringing your own condoms. Since you're using the ones you've brought, you can assure that the condoms aren't tampered with or damaged. You can also go for condoms that have textures on them. In that way, you'll feel if the condom is still there or not.
4

Be observant during the deed.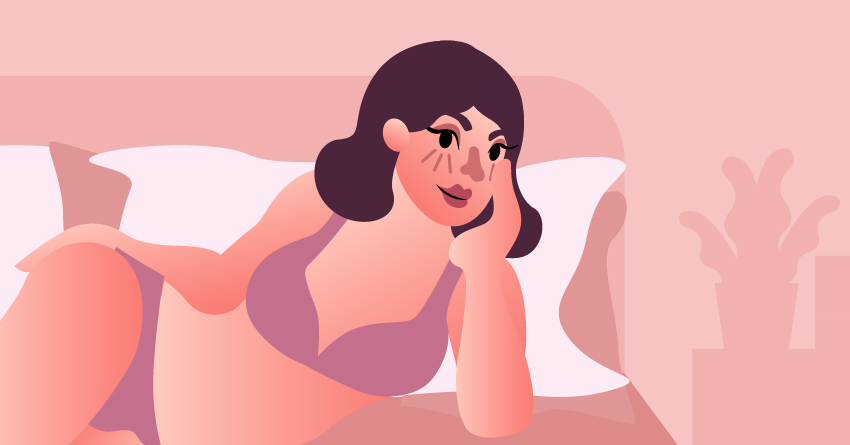 This step can be a bummer for some, as some people want to fully immerse themselves in the deed. However, we highly suggest being observant during the deed and trust your instincts. If you feel that something is wrong, you can take a few seconds to check your partner and see if the condom is still on. You can also ask your partner to ejaculate outside your vagina or anus for good measure.
Takeaway
Stealthing is a form of sexual abuse driven by misogynistic perspectives from the perpetrators. If you've been a victim of this vile practice, please remember that it's not your fault. It was the perpetrator's choice to violate your boundaries— you have no contribution whatsoever on what they've done.
We hope that you've learned a lot from this overview. You deserve a healthy relationship that is based on trust, respect, and healthy communication.