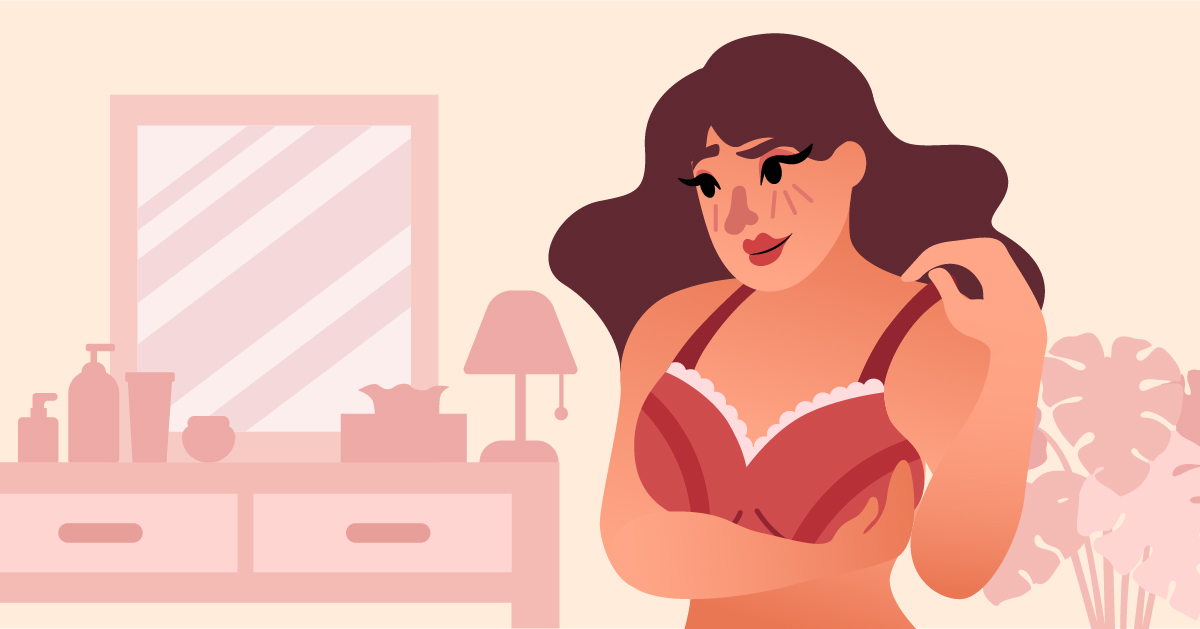 Underwire bras — some women love it; some women hate it. But despite its alluring and controversial nature, it has been one of the most bestselling types of bra across the globe.
Women wear bras every day of their lives from the moment their boobs start developing. It's become some sort of a rite of passage to womanhood. You usually start with the baby bras, those cute and dainty ones that are usually designed with flowers and cartoon characters. Once you've outgrown the baby bra phase, you are then introduced to the real deal—underwire bras.
Why is it considered the real deal? It somehow brings a more "womanly" vibe compared to other types. Underwire bras make your breasts perky, defining your curves. It's usually designed with delicate and lacy details too, making it the perfect garment for a steamy night.
But along with its charm and popularity, people started speculating about the effects of wearing this type of bra. Some say that you could get cancer from it, while others are saying that it can damage your breast tissues.
Now, before you throw away your underwired bras, check this article first. We'll delve deep into the myths, pros, and cons of using this bra type, so stay tuned for that.
What is an Underwire Bra?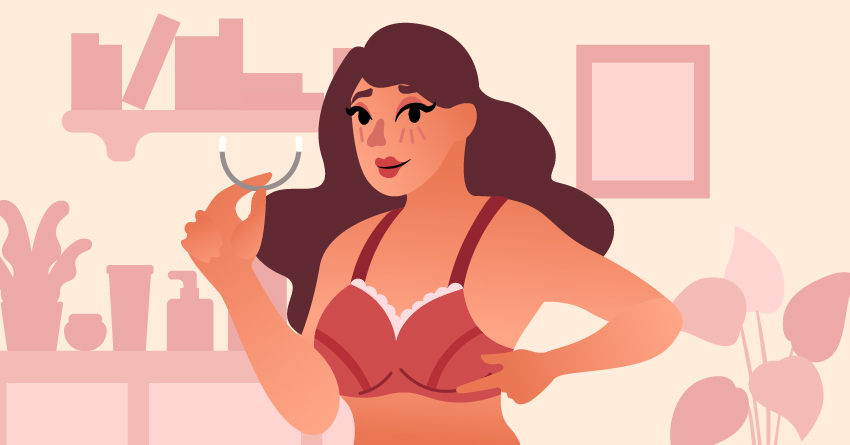 As for our readers who are not familiar with this term, let's have a quick refresher about this bra type.
An underwire bra is a type of brassiere that uses a thin, semi-circular strip of sturdy material that's inserted below the brassiere fabric. The wire inserted is usually made with plastic, metal, or resin. What is the purpose of this wire, you might ask? Well, it's made to perk up your boobs, somehow contouring the natural shape of your breasts.
As for its origins, the concept of underwire bras started back in 1893, with a patent that describes a breast-supporting device using a rigid plate under the breast. It then evolved by the 1930s and gained its popularity by the 1950s. As of today, it's one of the largest and fastest-growing bra-type in its market.
However, some myths suddenly popped up, stating how bad underwire bras for one's health. But is it really bad for you? In the next section of this guide, we will be clearing off some of the myths.
Myths About Underwire Bras
Despite its functional structure and stunning look, underwire bras seemed to be hated due to its "dangerous" effects. But spoiler alert, most of those rumored effects are untrue. To discuss it further and give you some clarity, we will verify the most commonly-shared myths about this bra type and let you know if it's true or false.
1

It increases your risk of breast cancer.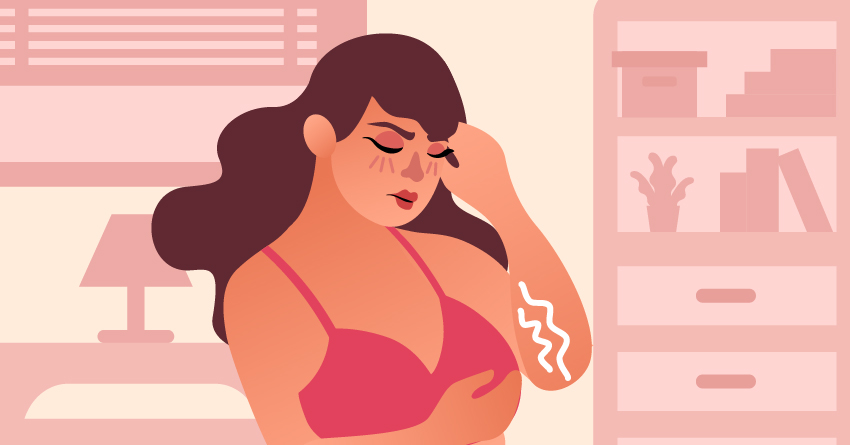 True or False? This is definitely false!
This #FakeNews is completely baseless according to science. In a research study conducted by Chen of Fred Hutchinson Cancer Research Center, they found that there's not enough support to prove this claim.
Even with different factors considered, such as the number of hours per day wearing a bra, the cup size, wearing a bra with wire, or the age the woman first started wearing a bra, their collective results showed that there's really nothing about wearing a bra that can increase the risk of breast cancer.
2

It's super uncomfortable.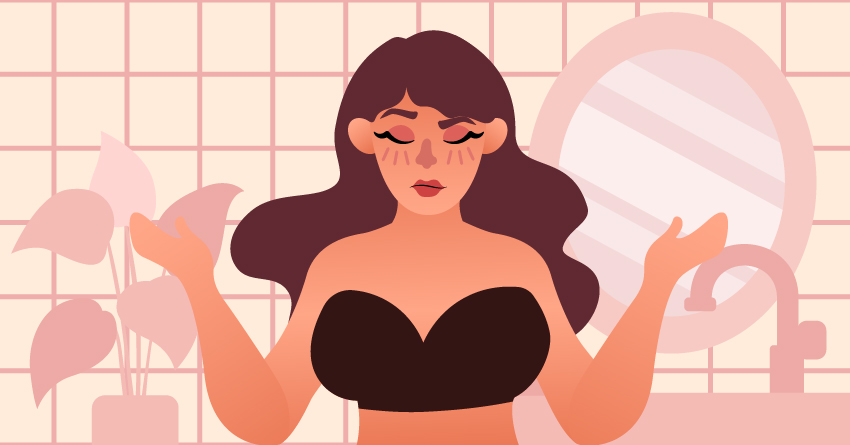 True or False? Slightly true.
If you're just starting to use underwire bras, you might feel uncomfy with it in the first few weeks. But once you get the hang of it, you'll start appreciating how it hugs your breasts well and keeps in an alluring, perky state.
But if it's still uncomfortable after a few weeks, it's most likely you're wearing the wrong size. With that, take those bras off and start looking for a perfectly-fitted variant.
3

Underwire bras can cause headaches.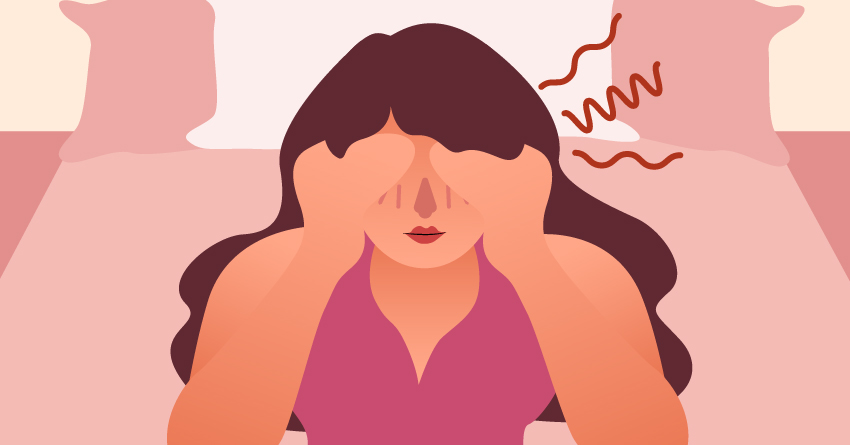 True or False? False.
Underwire bras are not solely responsible for your headaches. It can be a sign of wearing an ill-fitting bra though.
As stated by Nicola Rodney-Crook, CEO of getbras.com, "Because of a lack of support, your upper body muscles work harder, and when your muscles are under strain for longer periods, it can cause a form of headache."
4

It's unhealthy to sleep in them.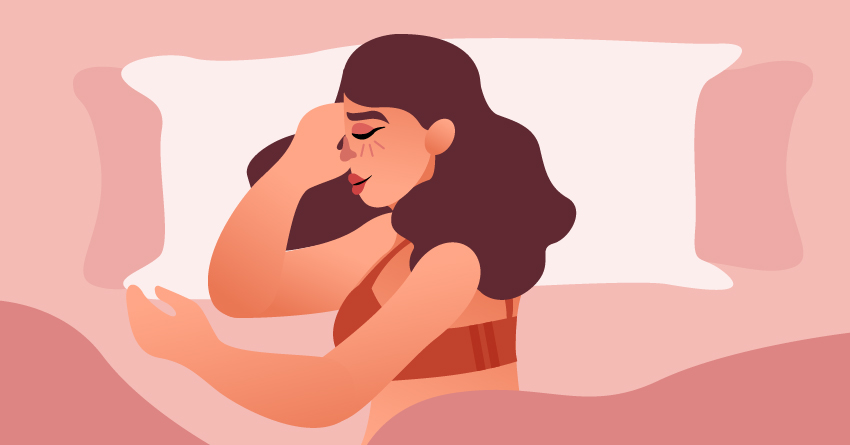 True or False? False—this is fake news, hunny!
If you're one of those females who like to sleep with her bra on but fear its rumored health effects, then you can set aside your fears now. According to surgical oncologist Amber Guth, "If the routine use of bras contributed to lymphatic blockage, you should be seeing other signs, such as edema (swelling) or fluid accumulation in the breasts, and earlier, non-cancerous changes in the shape and size of the axillary lymph node".
This means that if it were true that underwire bras delay our body's circulation while we sleep, then we should be seeing telltale signs of damages in the lymph node. But we don't. So get a good night's sleep because there's really no proof that sleeping in bras can mess with your body circulation.
5

The wires will dig into my flesh.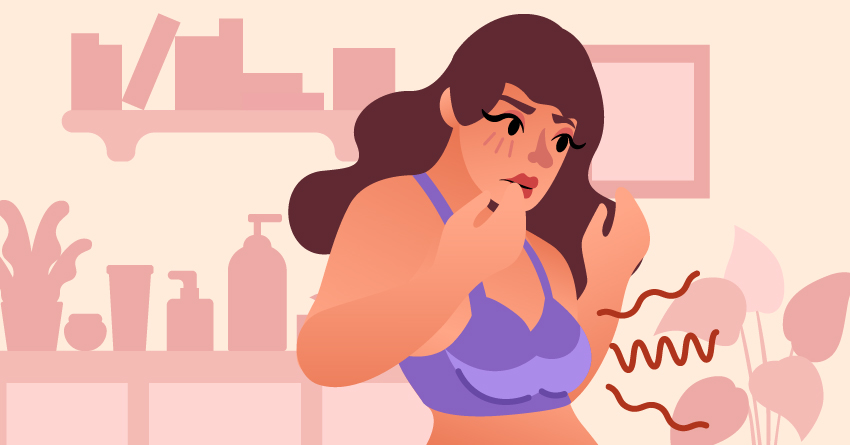 True or False? False!
No, you're not gonna experience stabbed wounds from this. Wires made from underwired bras are safe and well-secured to the undergarment. The tips are usually covered with a soft or rubbery material, ensuring that's it's safe to wear even if the wires start popping out on the sides. Now, if the wires are already misplaced, this is a sign that you should already get a new one.
Also, if you feel like something's poking the sides of your boobs when wearing this bra type, then you're most likely wearing the wrong size. Take that off and find variants that perfectly fits you.
Pros of Wearing Underwire Bras
Now that we busted the most controversial myths surrounding underwire bras, here are the pros and cons to consider when deciding whether it's right for you or not. Let's start with the good news, shall we?
1

It offers great support to your breasts.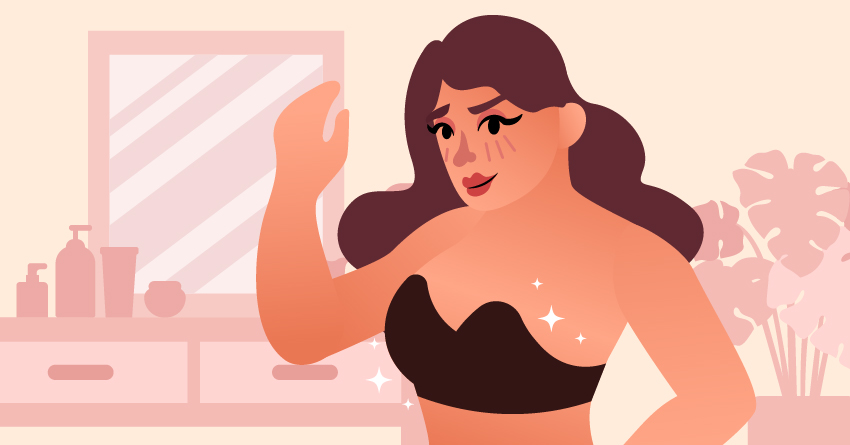 Due to its wired structure, underwire bras will support your chest better than wireless ones. It's designed to bring your weight to the front, giving a desirable round shape that goes along with most tops.
Especially for women with bigger breasts, using this type is highly recommended as it keeps your breasts from sagging.
2

Defines your curves.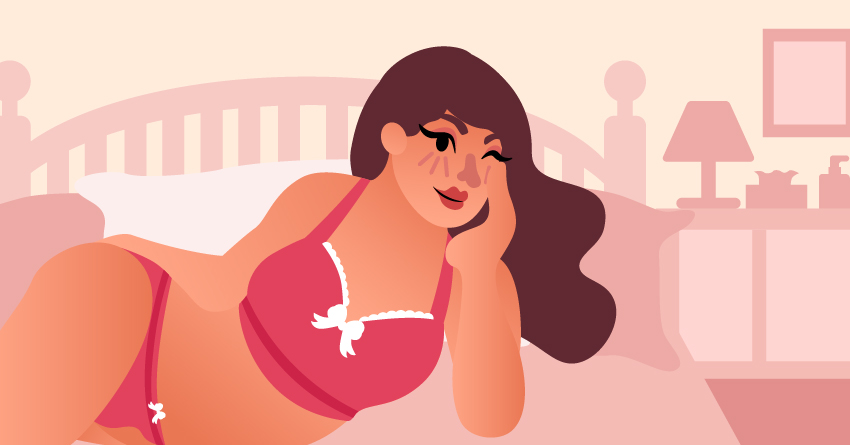 If you're looking for a bra that could lift your boobies up, this is the best type for that. It keeps your breasts perky due to its wired structure, giving your body a more stunning silhouette compared to other bra types.
3

Features a wide array of styles and designs.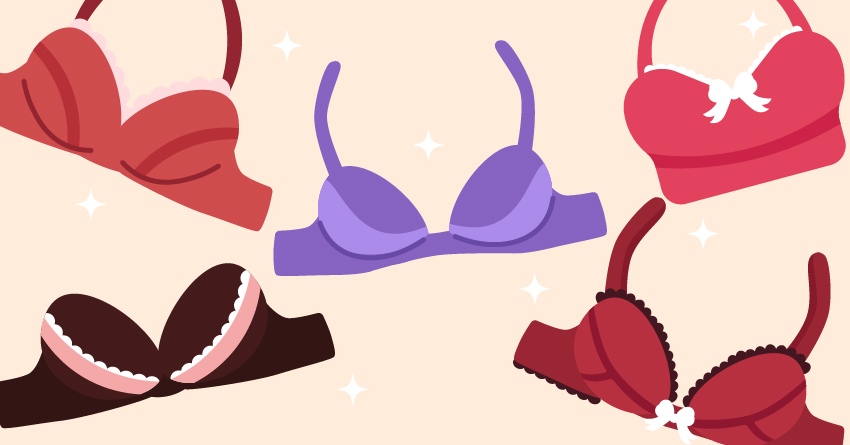 Since this is one of the commonly used bra types, you'll surely get an underwire bra that goes along with your aesthetic. It also works with different kinds of bra types, such as bralette, push-up, bridal, triangle, t-shirt, cup-less, racerback, lingerie-style, etc.
Cons of Wearing Underwire Bras
As you've seen the benefits of wearing this bra-type, you might find yourself checking on new intimates online, but wait a sec! To help you decide if underwire bras fit your preferences, make sure to check these cons too.
1

It can cause rib pain when wearing it for longer periods.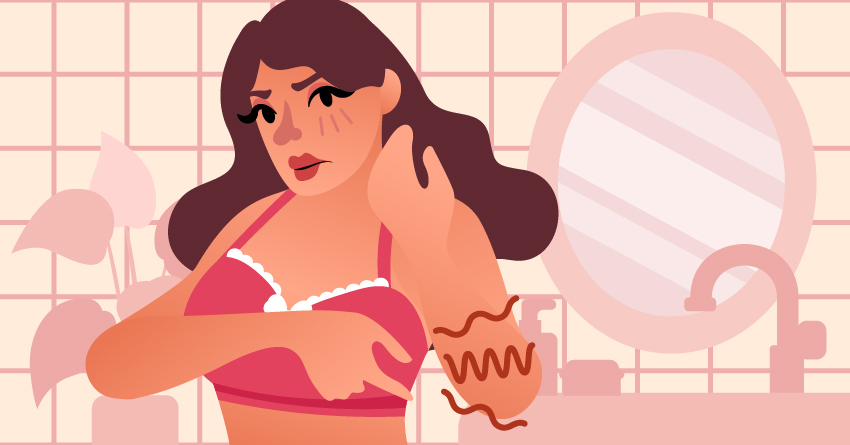 For women with a high rib cage, it's possible to feel rib pain when wearing underwire bras for longer periods. On the other hand, most women that will experience rib pain are wearing the wrong size. With this, make sure you're getting the right size before clicking that checkout, hunny.
2

It can form horizontal lines under your breast.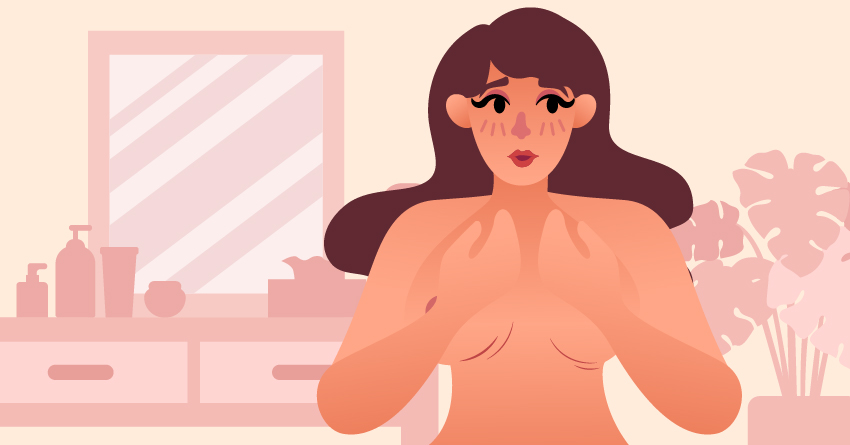 It's not permanent, but it does leave some lines under your breast. If you're doing an erotic shoot or simply want to tease your partner, it can be a bummer to wait for the marks to fade.
3

It can easily bend and lose its shape.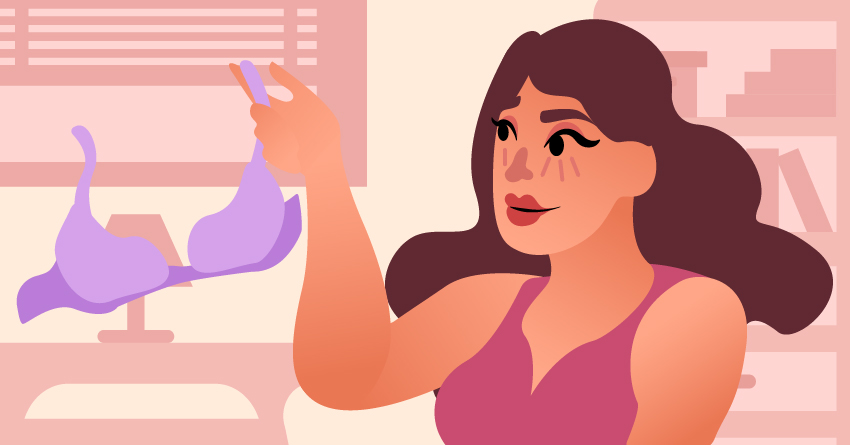 If you're purchasing a low-quality underwire bra, it's most likely going to bend after a few months. You also need to consider how to store it. Folding it or rolling it inside the closet will surely ruin its shape.
Takeaway
Underwire bras may have gained a bad name during the past few years, but it has remained quite popular among the ladies. Not only does it give a woman better breast support but it also makes for sexier body shape. The health hazards reportedly that were associated to wearing underwire bras are baseless claims by research studies.
Also, fitting is the key! The best thing to remember when it comes to choosing a bra is its fit and quality. Most women go through their lives not really knowing their exact measurements. Try to always find your best fit when shopping for a new bra—whether its underwire or not.
So with these myths busted, the pros and the cons weighed, keeping a pair or more underwire bras in your wardrobe won't hurt.