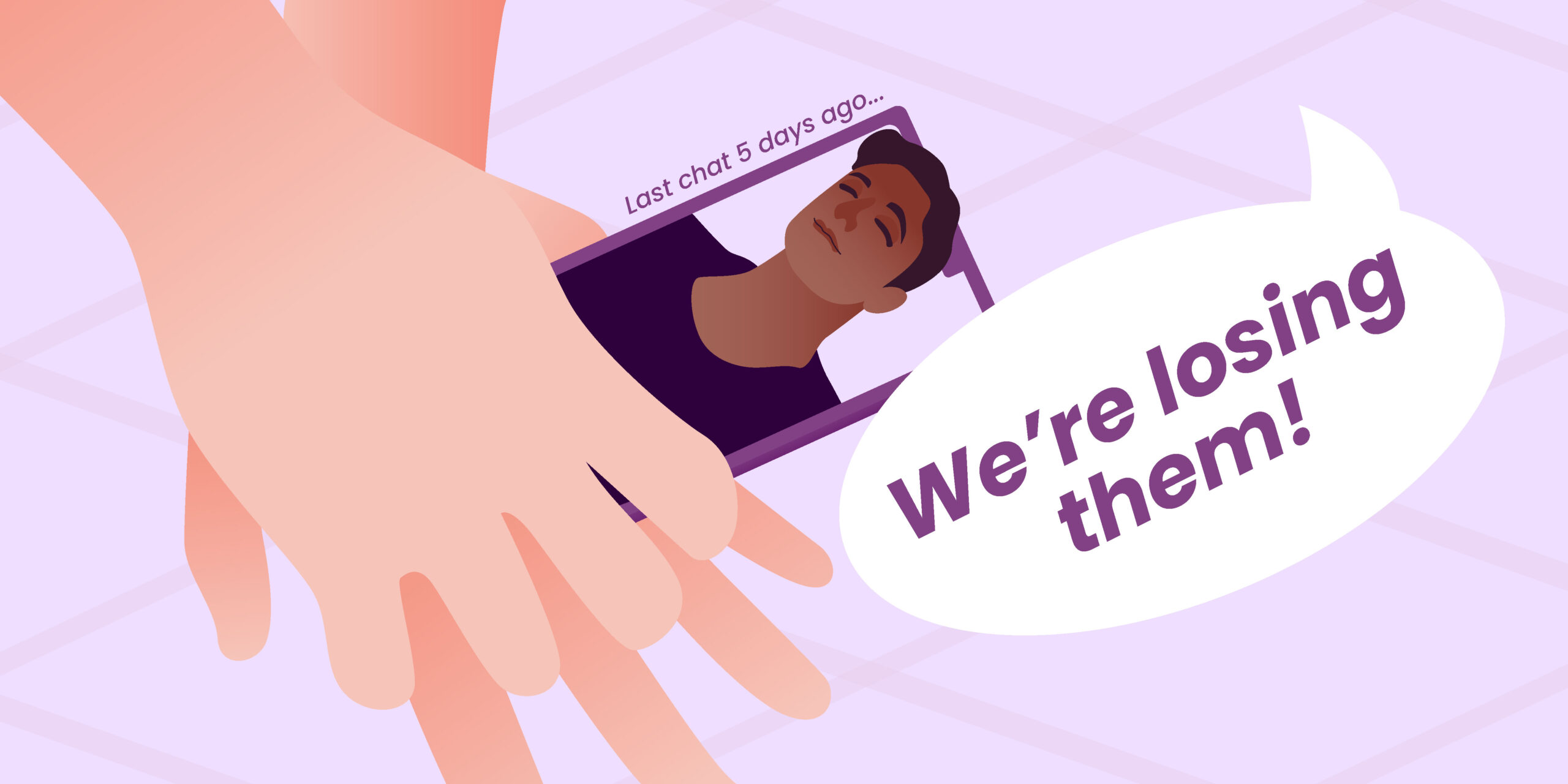 You can probably relate to this scenario if you've used dating apps. Imagine getting matched with a cutie in a dating app. Everything seems great in the first few days; you're sharing insights about one another, sharing memes, and discussing opinions on trending social media topics. You even exchanged numbers and discussed meeting each other in the next few weeks. Seems like a love story is about to bloom!
But as time went on, the conversation just felt stale. The novelty of mystery has worn off, and you're both just having the awkward "good morning" and "what did you have for lunch?" or "ano gawa mo? (what are you doing?)" messages back and forth. Their answers are also getting shorter and shorter.
So you're now wondering… What the heck is happening?
What is Flatlining?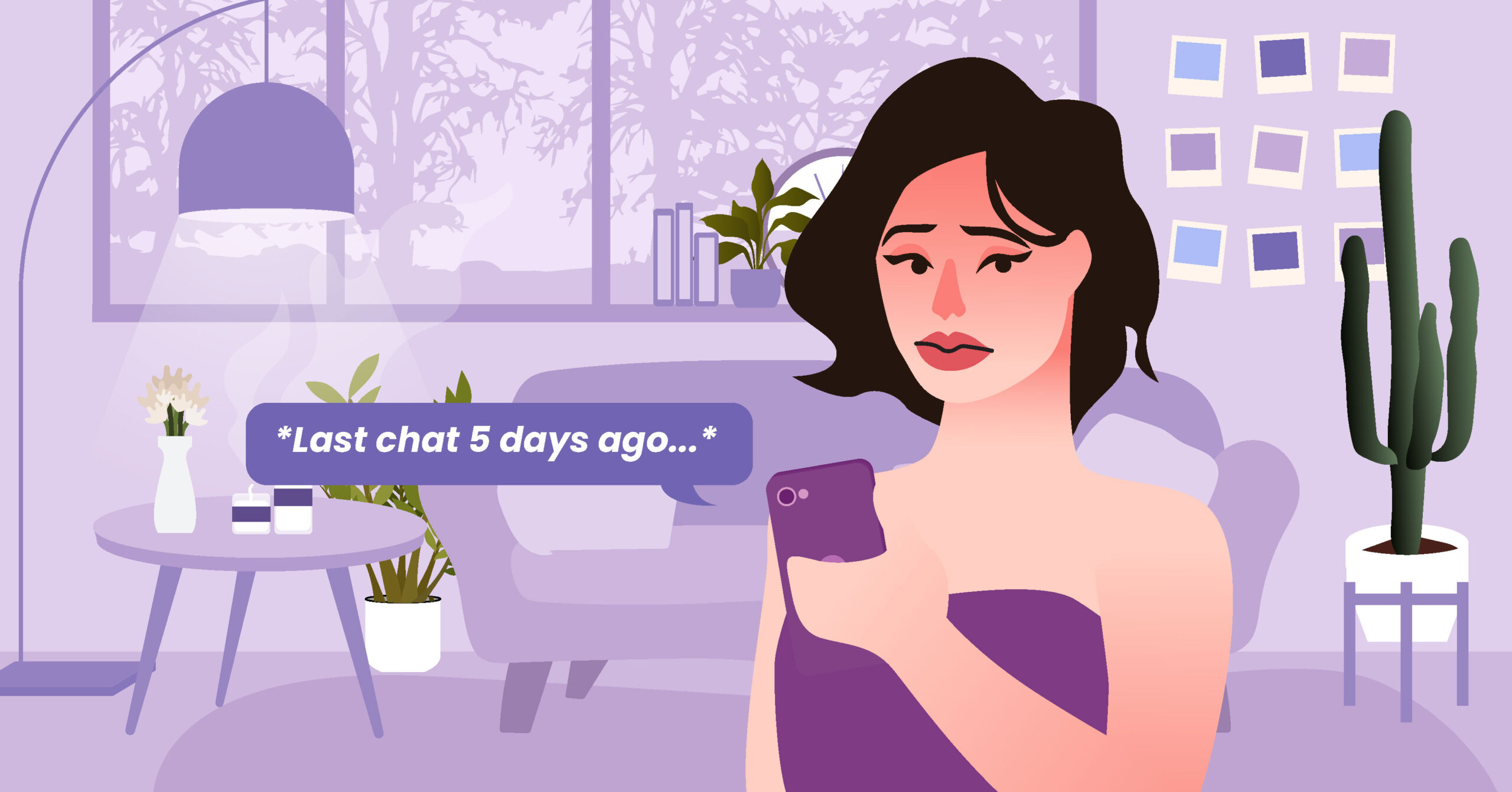 This dating behavior is apparently called flatlining. It's when the online conversation has gone stale and one or both parties have no idea (or motivation) to revive it. The dating term is coined in 2020, and is inspired with the medical term 'flatlined' in which a person's heart electrical system fails entirely and passing away.
Why Flatlining Happens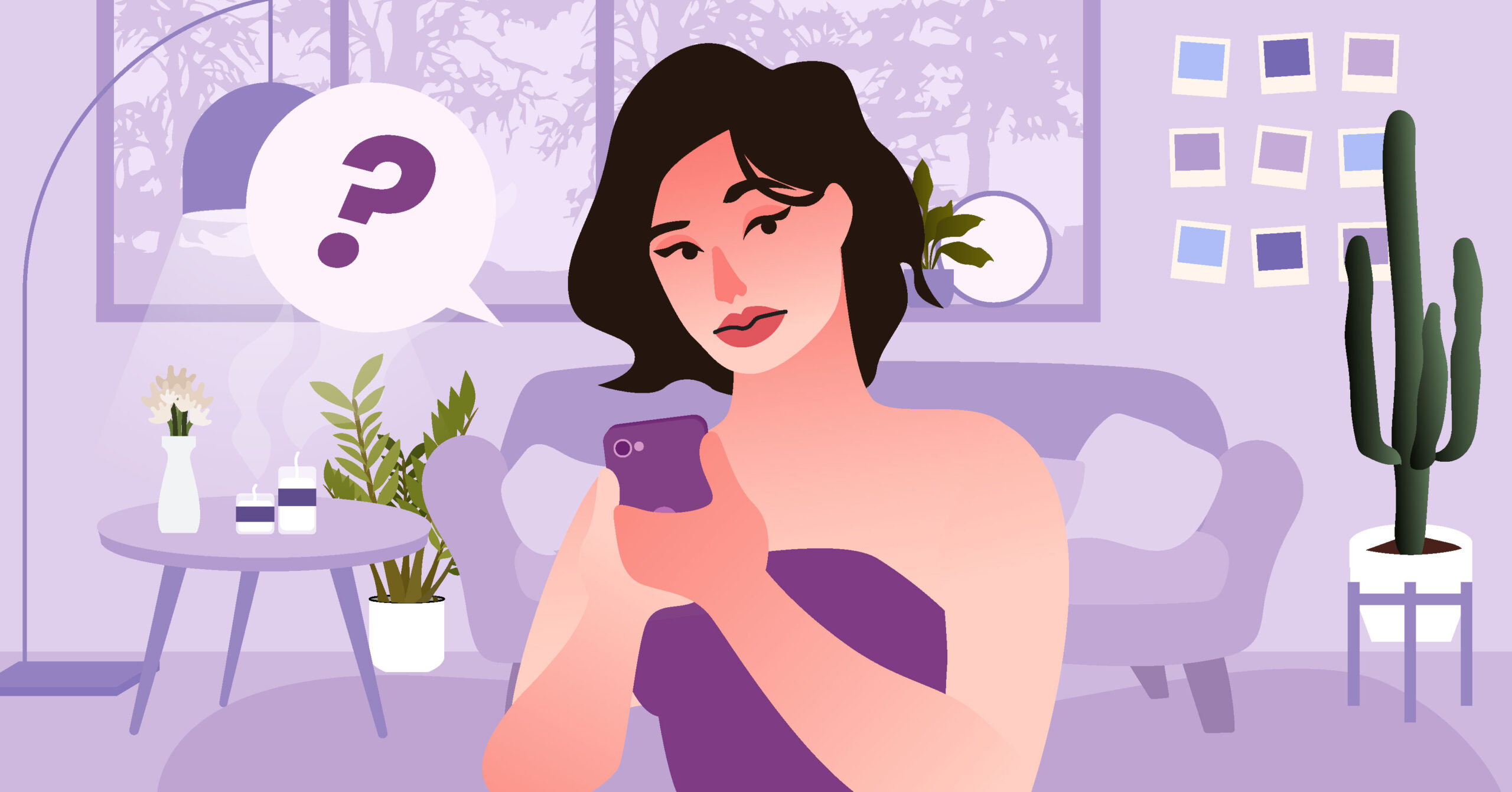 An online conversation tends to flatline for several reasons. First, people on online dating apps are overwhelmed with choices. With the rise of online dating apps and social media, individuals have many options. Paradoxically, having too many choices can lead to a fear of commitment. When constantly presented with new potential partners, investing deeply in one person can be challenging, leading to emotional detachment and a flatlining relationship.
A stale convo also happens if one or both parties stop trying to connect with each other. No matter how many topics you have on your sleeve, if the other person only gives short, dead-end responses, reviving the connection wouldn't work.
Also, texting and messaging lack the nuances of face-to-face communication, making it easier for misunderstandings to occur and emotional connections to remain superficial. When a relationship primarily exists in the digital realm, it may struggle to progress emotionally.
There are also cases where the conversation gets flatlined because both parties are busy. When both partners are preoccupied with their careers, social obligations, or personal pursuits, the relationship may take a backseat, leading to emotional stagnation.
What to Do if Your Convo Got "Flatlined"
Reviving a boring convo can be difficult but not impossible. With effort, you can inject some life into a dull texting conversation. Below are some of the tips you can try. Every story is unique, so these suggestions should be adapted to fit the specific context of your relationship.
1

Talk about an old topic.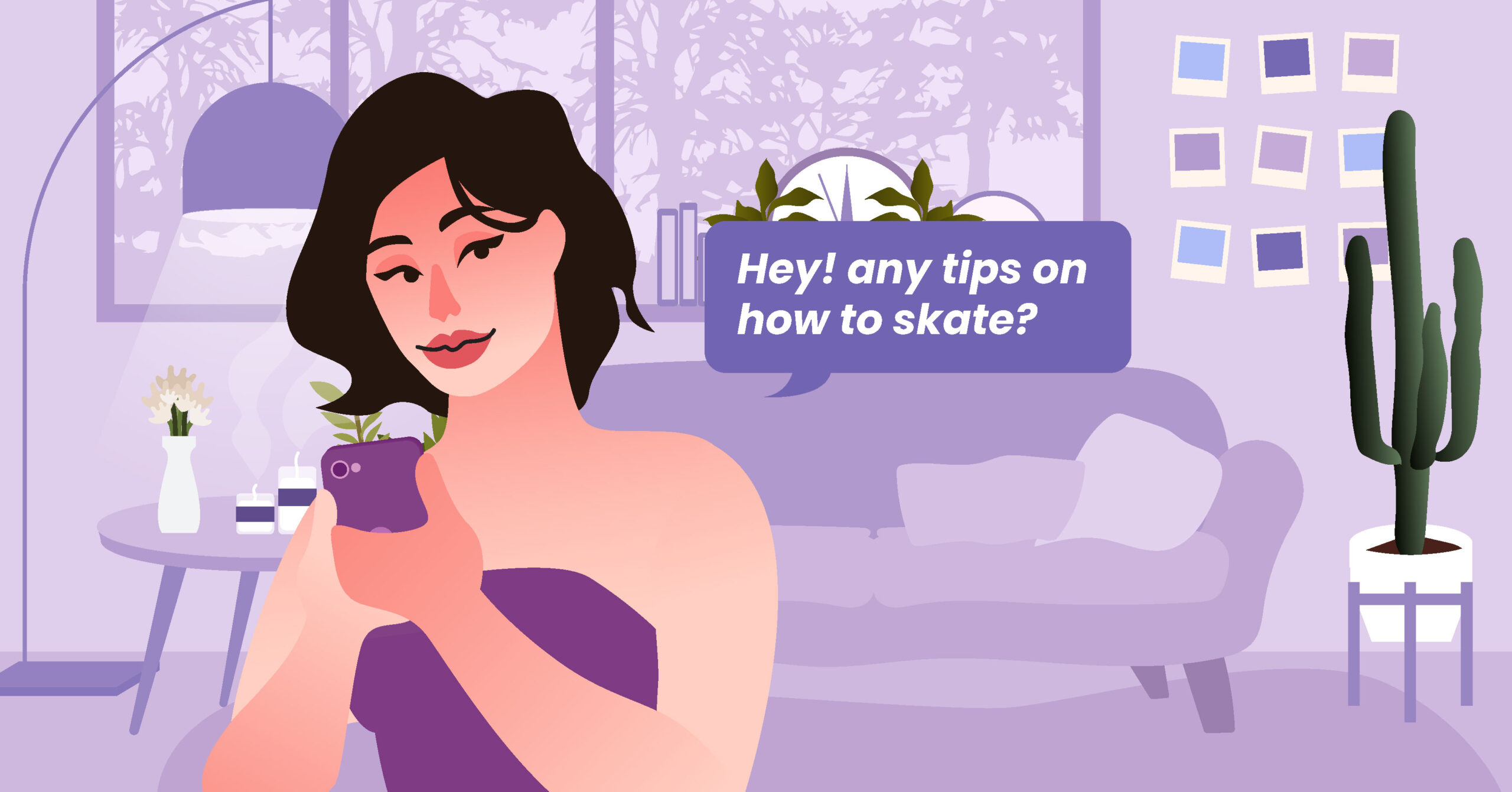 Sometimes, revisiting a topic you both previously enjoyed can rekindle the conversation. If they've mentioned a particular show, hobby, or celebrity, you can ask them about it.
For instance, they talked about figure skating training in their teenage years. You can ask them for first-timer tips, or even better, ask them out to a skating rink!
2

Talk about their recent post or story on social media.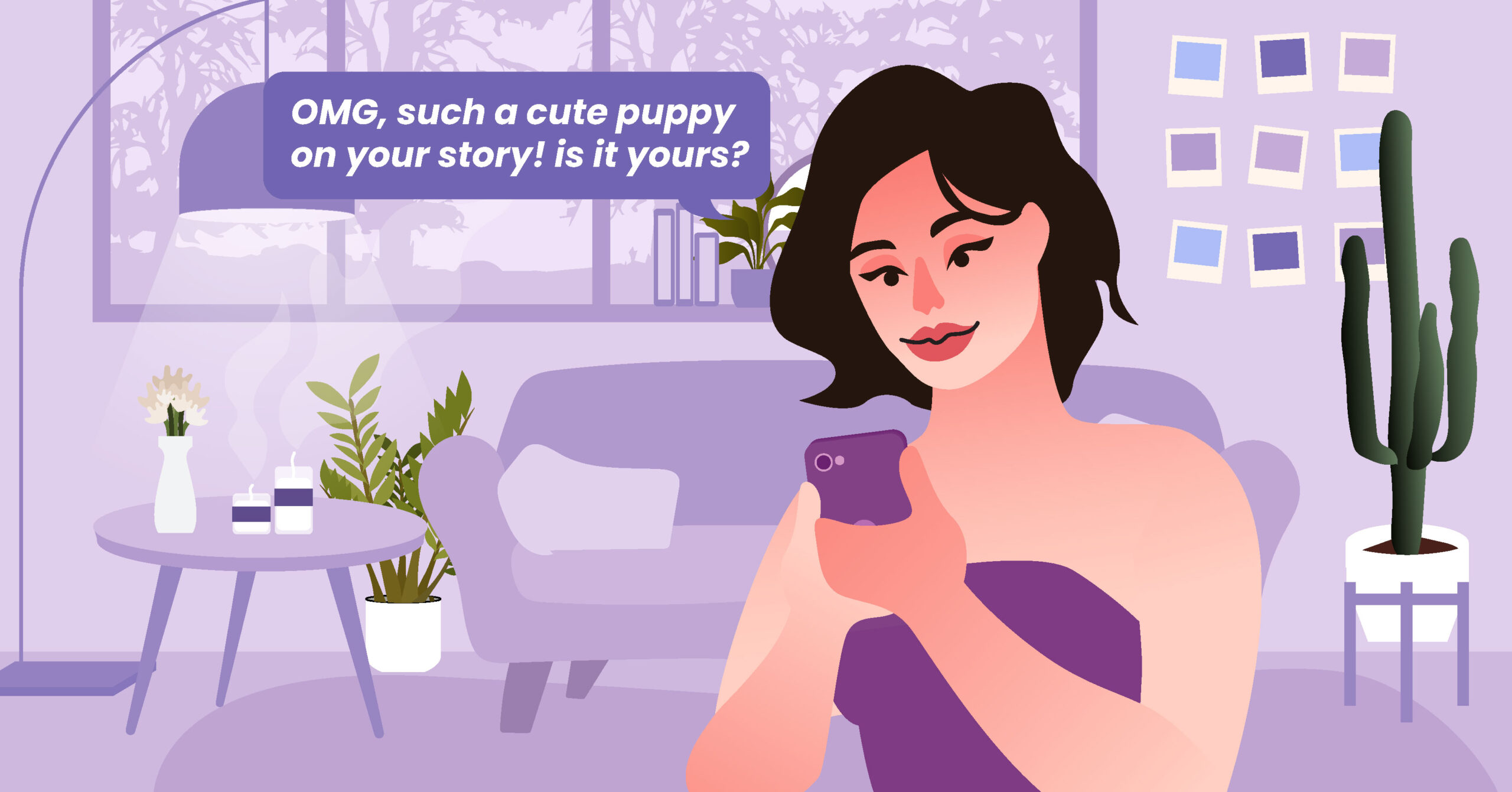 Another great way to revive a flatlined conversation is by asking them about their latest story or posting on social media. Let's say your potential date posted a photo of their childhood home. You can ask them about their favorite memories of that house.
On the other hand, if they shared a meme in social media, message them about it instead of reacting or commenting. You can even share a meme as a response to that.
3

Try phone or video calling.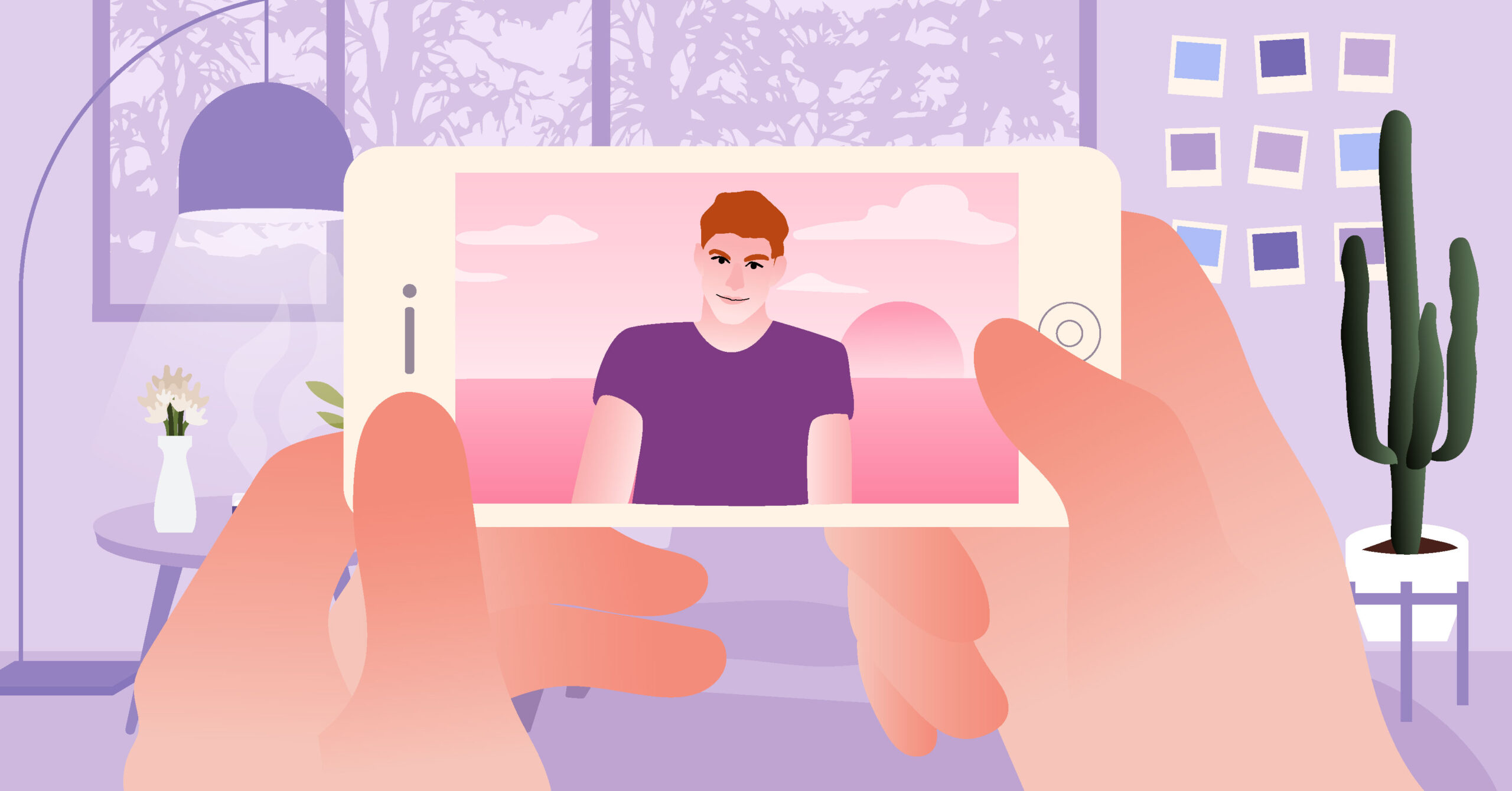 Sometimes, all you need to do is change the routine. Instead of texting them during lunch, you can have a quick phone or video call. Hearing their voice or facial expressions can create a more intimate connection, making the conversation feel less flat. However, remember to text them if they're available first instead of directly calling them.
4

Ask them out.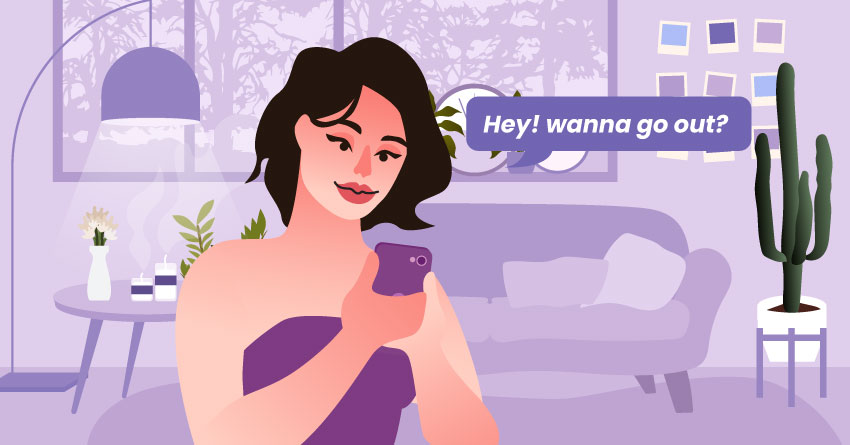 Here's the thing: Some people are bad texters but are great at conversing in real life. If you've been chatting for a while and the conversation feels stagnant, consider asking them for a casual date. It doesn't have to be formal; even a coffee meetup can provide a fresh environment for conversation.
It'll surely bring new energy into the setup and help you determine if the relationship is worth continuing. If the conversation is still boring after the first date, it's time to proceed with the next tip…
5

Accept your fate and move on.
If the conversation remains flat and one-sided despite all your efforts, it's time to divert your energy to other things and accept that the connection might not be as mutual as you hoped. Remember, a healthy relationship should be a two-way street. Time is precious, so spend it with those who invest theirs with you.
There are tons of other people swiping left and right, and who knows, the next person you've matched maybe someone who'll reciprocate your efforts. If you're feeling some dating fatigue, you can also take a break from the dating scene— there are love toys to satisfy you, anyway.
Takeaway
Getting flatlined sucks, but it's not necessarily a dead end if you find yourself in this situation. It can even be good, as you and your potential partner can reassess and invest in its growth. Having a dull conversation online is the key for both of you investing in a real-life date. Who knows, that could've been the start of something beautiful.
Also, open communication, genuine vulnerability, and shared experiences can breathe life back into even the dullest conversations. Both of you need to make an effort to connect.
And for those who've ended up gracefully letting go of a flatlined fling, remember that "rejection is merely a redirection." It's a way for the universe to direct you to the person who truly gets you and is willing to go above and beyond to care for you.