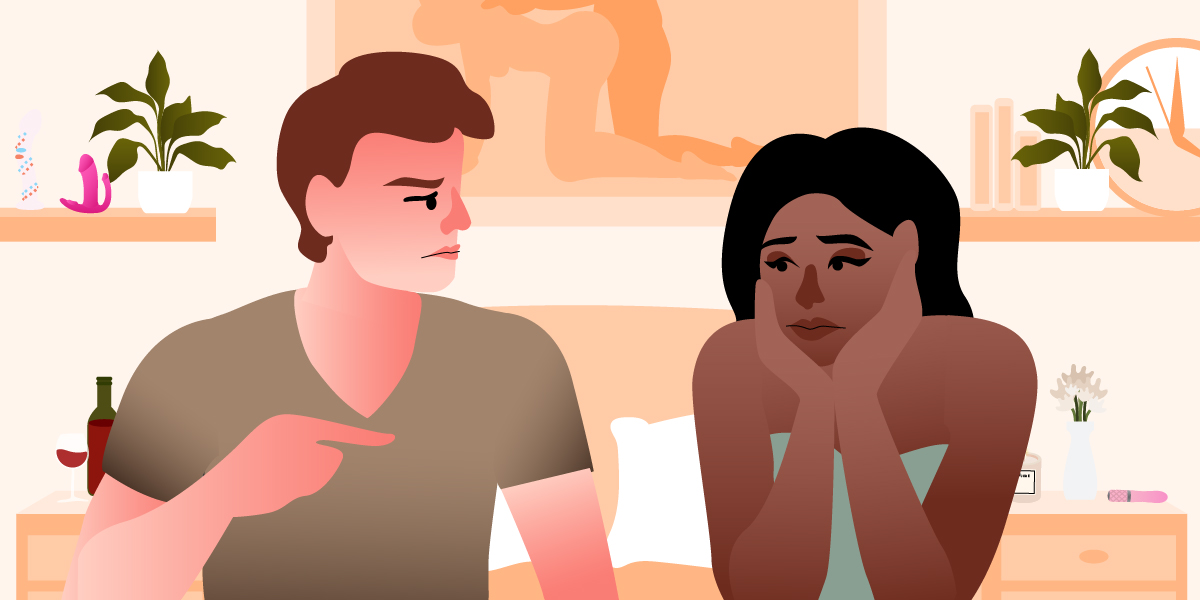 It's normal to feel awkward asking for sex, especially for those just starting a sexual rapport with their partner or those peeps looking for hookups on dating apps. However, no matter the circumstances, you should never do the following when trying to get laid.
1

By using weird pick up lines…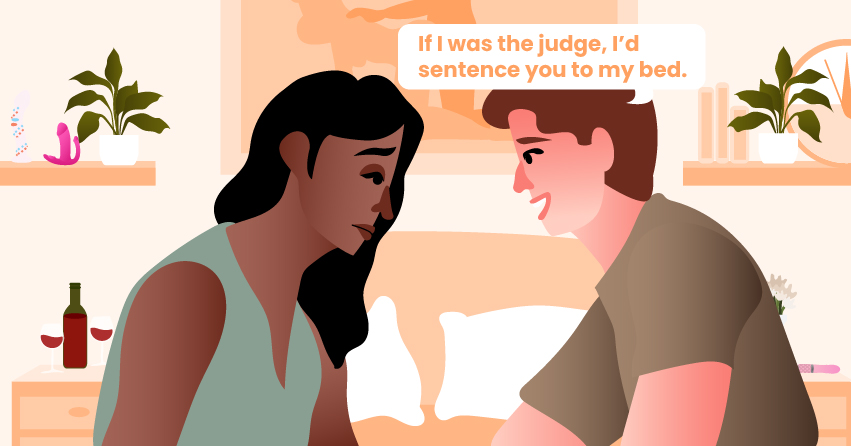 If you've been with your partner for years and they know your goofy side, saying cheesy pickup lines could work.
But let's say you're just starting to know someone, and you're at that stage where things are getting intimate, don't go this path unless you can see them responding positively to it.
Examples:
How do you like your eggs in the morning? Fertilized?
If I flip a coin, what are the chances of me getting head?
My dick just died. Can I bury it in you?
Let's play house…you can be the door so I can slam you all I want!
If I was the judge, I'd sentence you to my bed.
Looking for a stud? I've got the STD. All I need is U!
If you're feeling down, I can feel you up.
If you sit on my face, I'll guess your weight.
I'm not feeling myself today. Can I feel you instead?
My face is leaving in 5 minutes. Be on it.
Hey! Wanna come back to my place and re-enact a rape scene?
Are you an elevator? Because I'll go up and down on you.
Sources: Reddit | Scary Mommy
2

By being aggressive about it…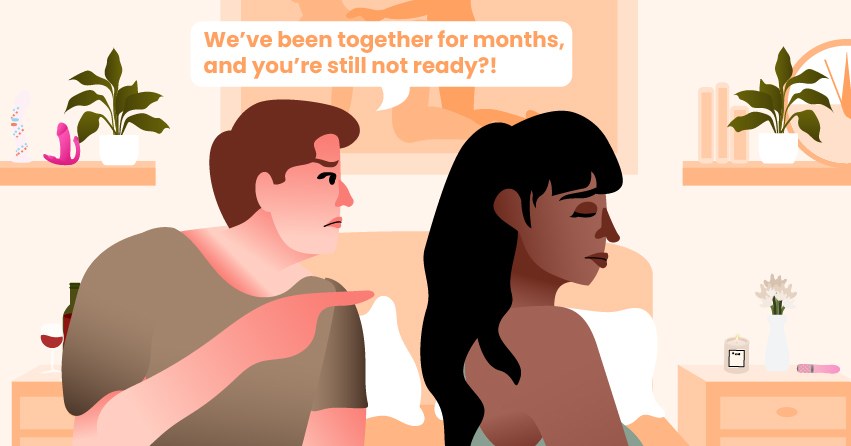 Asking for such an intimate act requires a respectful approach. So being aggressive is a big nope when asking for sex! In fact, if you're dealing with someone trying so hard to convince you to do the deed or force sexual acts, run and never look back! You can even try contacting the authorities if this person proceeds to cross your boundaries.
Examples:
We haven't had sex in months! Let's do it already.
But I'm already wet down there… You're so selfish!
We've been together for months, and you're still not ready?!
You can't be this serious… I'm already in your room!
I'm so horny, for fuck's sake!
You can't just tease and never follow through!
Come on, let's do it already!
3

By guilt-tripping them…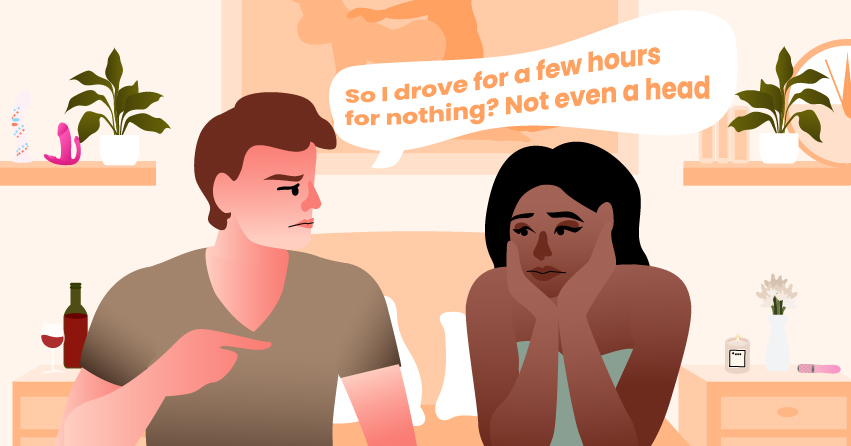 Guilt-tripping someone isn't just a turn-off but also goes against the principles of consent. Remember, consent is a must in any sexual act. It should be freely given, and any pressure, coercion, or manipulation negates its authenticity.
Aside from that, sex caused by guilt-tripping wouldn't be as fun or exciting. The wanting party may get what they want, but they may feel deep inside that the other party doesn't like it as much as they do. That could only lead them to feel insecure further into the relationship. Meanwhile, the other partner who feels obligated to comply can feel resentment and shame, losing their feelings and respect for the other person.
Examples:
I guess you don't love me that much…
Come on… I did everything that you want in a relationship. I just wanna have sex with you…
So I drove for a few hours for nothing? Not even a head?
I didn't put on these sexy outfits just to get declined…
I chose to spend today with you instead of my family, and we're not even gonna have some fun?
4

By threatening them…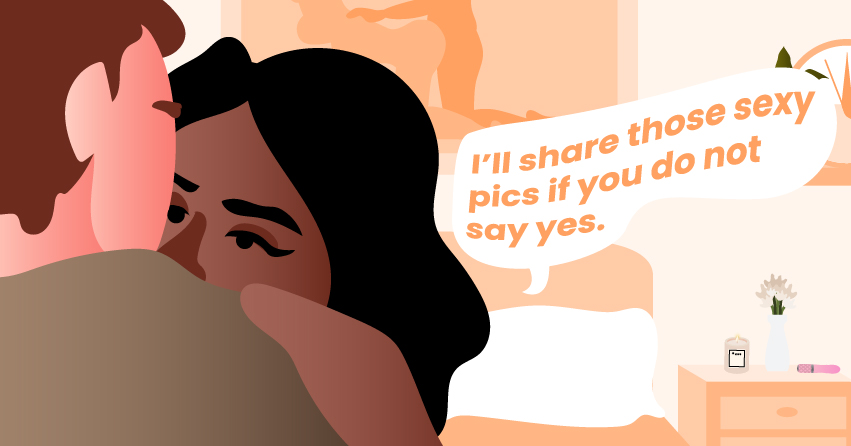 Another nope when asking for sex is blackmailing or giving them an ultimatum. Same with guilt-tripping, nothing good will come out of this approach. You should build a safe and nurturing environment where sex can flourish naturally instead of pushing your partner to get what you want.
Examples:
If we're not having sex, we might as well stop being in a relationship…
Are we gonna have sex, or should I just cancel that trip I booked?
I swear if we're doing it, I'll leave…
This is the last time I'm gonna ask you, so you better answer right…
I'll share those sexy pics if you do not say yes.
5

By being apathetic about it…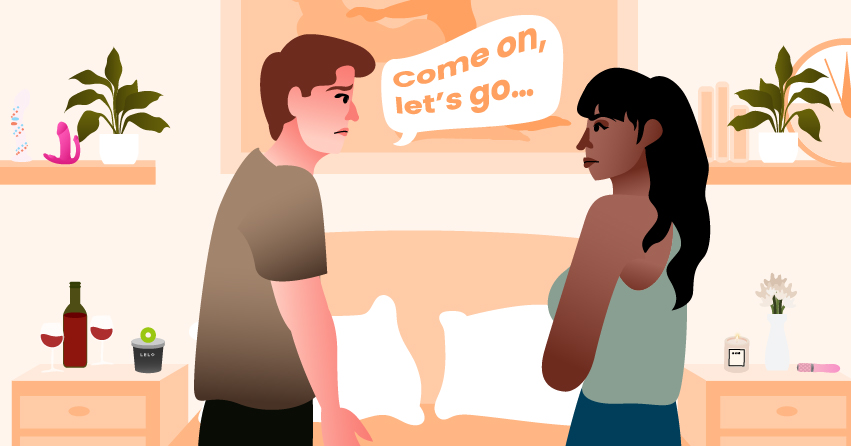 Sex can be incredibly passionate… There's nothing more sensual than two bodies connecting through touch. That's why when asking for sex, especially with your long-time partner, you must sprinkle in a bit of passion. You can say how hot they are, how you miss their body, and how you want to feel their warmth… You can also set the mood by giving them a passionate kiss or light caress. The more romantic, the better.
If you're gonna do the opposite of that, then your attempts end up in the gutter. Unless you and your partner have established a more casual approach when asking for sex, you must bring some sizzle. Besides, why expect your partner to be interested in doing the deed if you sound uninterested in it?
Examples:
DTF?
You up?
So… You wanna do it or nah?
Let me put it in…
Come on, let's go…
Let's get horny…
Come to my place?
I'll go there now…
How to Ask for Sex?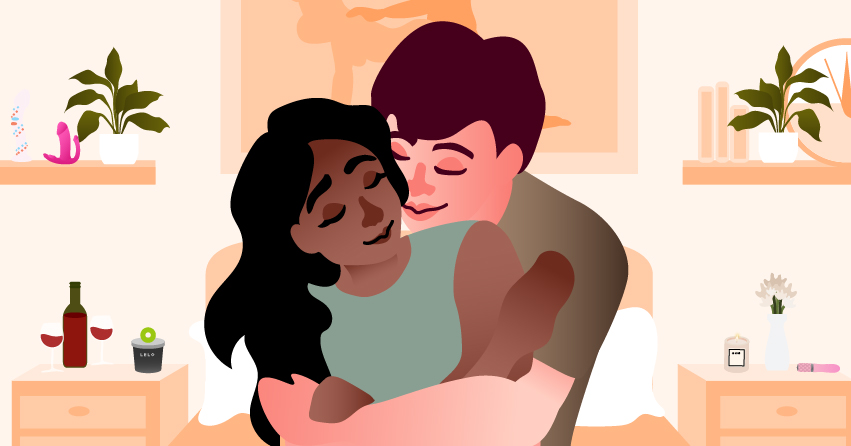 What is a good approach? According to Emily Morse, host of the well-known podcast Sex With Emily, you either be direct yet respectful or set the mood and see how your partner reacts.
If you're going to ask for sex for the first time, you also need to check the energy between you and your partner. For example, you're messaging someone also looking for a casual encounter. Are the chats fun and flirty, or you're just starting to know this person. It can be tempting to send a "DTF?" message; some may want this speedy approach, while most peeps want an initial discussion first.
Overall, it depends on you and your partner. Remember that sexual consent must be established before engaging in any sexual act.
Takeaway
And that ends our quickie guide for today! As mentioned earlier, please note these approaches before asking for sex. You would not want to do these things with your partner or a potential FWB. Wanna know more tips when discussing sexual topics with your partner? You can check out "The Sexy Discussion" Worksheet or see the suggested article below.