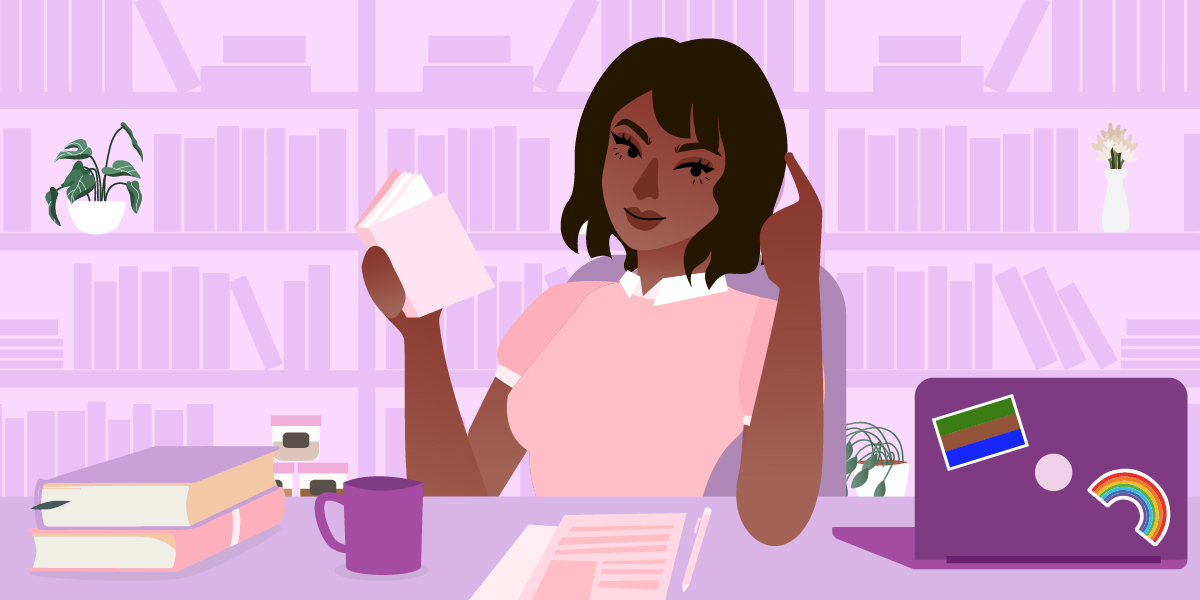 If you like to stay in the know about different sexualities and dating preferences, you may have already heard of sapiosexuality. It's been thrown around on different dating reality shows and talk shows. It's a term that has been typed out and retweeted on the mini-blogging site and has created waves in the dating space. But what is a sapiosexual, how can you tell if you are one, and what does that mean for your dating life? Well, we're here to enlighten you about sapiosexuality. So, read on and become more informed.
What is a Sapiosexual?
According to Merriam Webster, sapiosexuality is the sexual attraction to intelligence. But not only do they find intelligence attractive, but sapiosexuals are also attracted to intelligence above all other traits, more than others' sense of humor, filial piety, empathy, or athleticism, for example.
Sapiosexuality is considered more supplemental to sexual identity. Many sapiosexuals identify with another sexual orientation like straight, gay, or even bisexual, and note sapiosexuality as an added clarification as to whom they are attracted to. That is why while there are those that consider sapiosexuality as their main sexual orientation, others like to describe it better as a personality preference.
While sapiosexuality centers on one's attraction to intelligence, it is important to note that intelligence is subjective. And we are talking about perceived intelligence. This is because intelligence comes in a variety of forms. Emotional intelligence, linguistic intelligence, logistical intelligence, and spiritual intelligence are just a few of the types of intelligence that a sapiosexual can be attracted to. The type of intelligence that each person most values is totally dependent on their upbringing – political and religious, as well as the media they consume.
Take, for example, a sapiosexual may find themselves more attracted to doctors because their parents thought them that medical professionals are innately more intelligent than other people in another profession, while another sapiosexual may become attracted to another only after they've had a political conversation.
There is some controversy surrounding sapiosexuality. The main claim against sapiosexuality is that it is at the very least pretentious, and at the most, ableist and classist. This can alienate individuals with learning disabilities and those who are neurodiverse. It also gives more privileged individuals an advantage because things like degrees and traveling are often less accessible to poorer folks. Because sapiosexuality can exhibit itself as a preference for people who read specific books and literature, have obtained a specific educational degree, or come from a specific ancestry, this backlash makes sense.
Because the term sapiosexual exists in the online community, the ability to identify as a sapiosexual implies a level of access to technological resources that not everyone has.
Signs that You're a Sapiosexual
Let's take a look at some of the common attributes of a sapiosexual. Here are a couple of markers of a sapiosexual that you may or may not find yourself agreeing with. If you agree with more factors than you disagree with, then you might just be a sapiosexual.
1
You prefer deep conversations.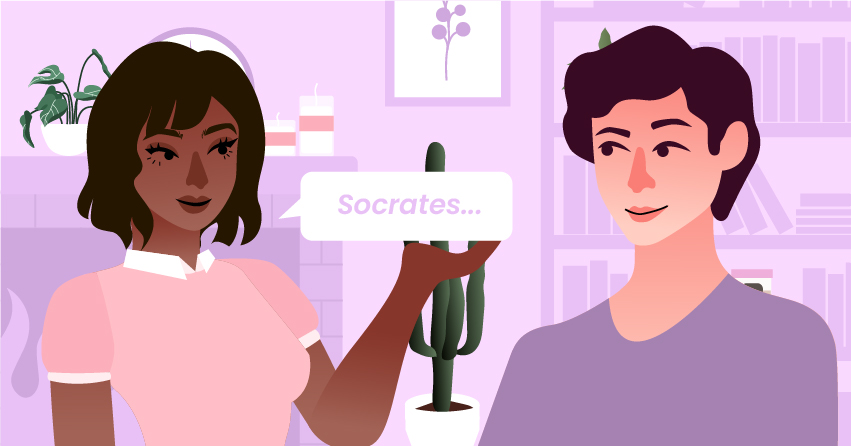 While many people say that they do not enjoy small talk, sapiosexuals can tend to find that there is nothing better than an intellectual conversation. Sapiosexuals are attracted to people who are effective, expressive, and articulate communicators who also listen to you do the same.
2
You require intellect in a potential partner.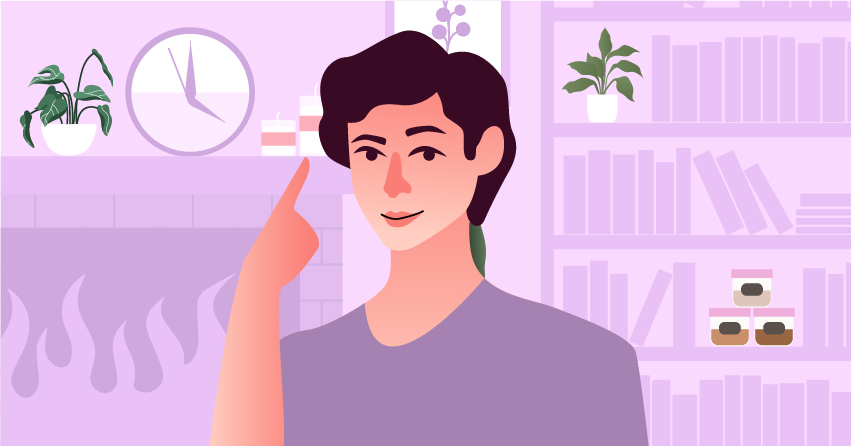 If you find yourself becoming aroused by someone's ability to touch you without requiring physical contact. Or perhaps you find yourself enjoying their oral expertise without them executing an oral performance. If this description resonates with you, then perhaps you are a  sapiosexual.
3
You believe intelligence is sexier than a beach body.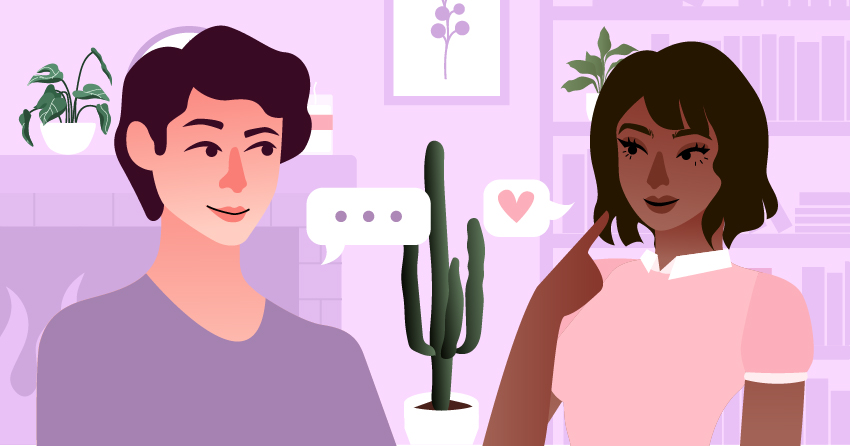 If you value a big brain over bulging muscles, then there's a high chance you're a sapiosexual. If you're more interested in a person's beliefs, moral code, values, interests, and what they stand for, then you're definitely a sapiosexual.
4
You're attracted to good grammar.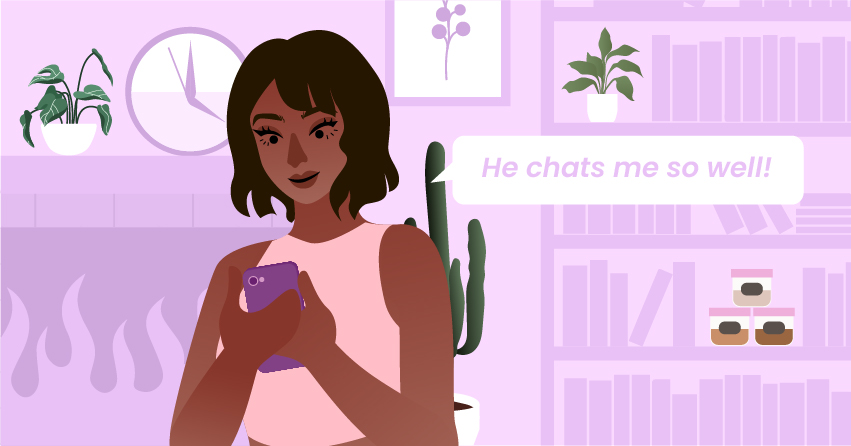 You've been identified as a grammar guru more than once and will accept no less of your date. You find it attractive that your date can identify the difference between your plans and what you're doing for the night. Good grammar is a must for sapiosexuals.
5
Your ideal first date is somewhere you can have a cozy chat.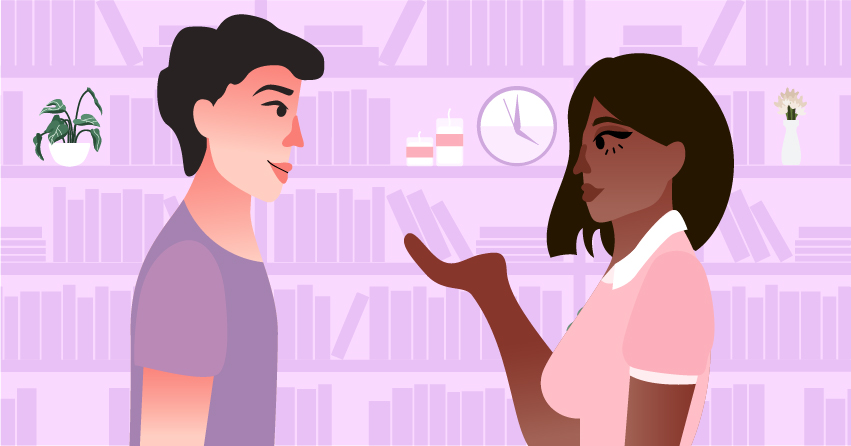 Whether it's a little cafe, a bookstore, or even a library, you prefer quiet dates where you can engage in intellectual conversations without distractions and interruptions. Most sapiosexuals have an affinity for smaller, intimate settings over busy restaurants and music lounges.
6
You find yourself more aroused after watching TED Talks than porn.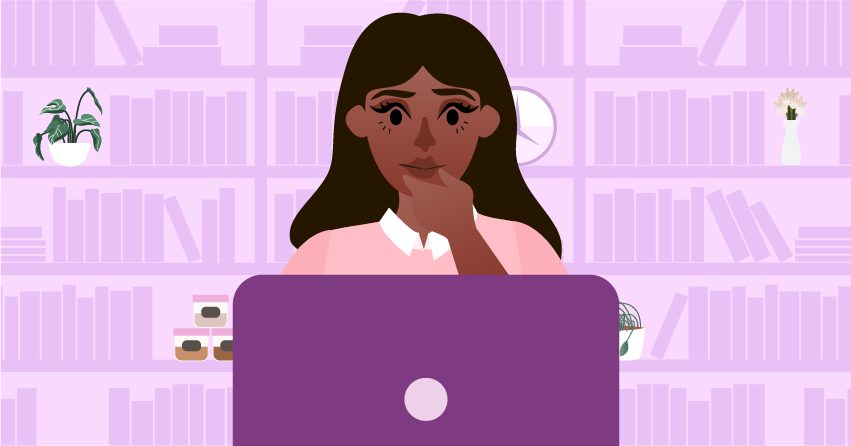 More than the mindless thrusting and grunting that occur in porn, witnessing intellectual lectures like TED Talks get you more ready for the horizontal tango. If you find that passionate soliloquies about cerebral topics get you turned on then you're likely to be a sapiosexual.
7
Your version of foreplay is a philosophical debate.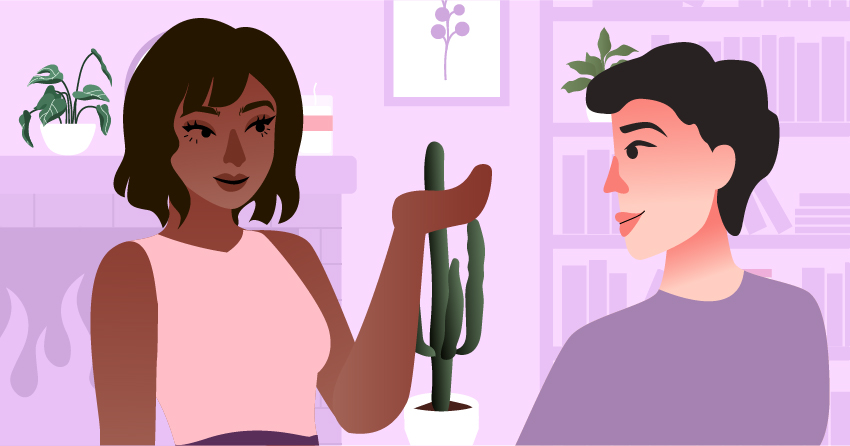 Getting into heated arguments about philosophical topics get you hot, bothered, and ready to rip your partner's clothes off. It'll rev you up quicker than a steamy makeout session. They do say the mind is the more effective sex organ and this is definitely proof of that.
How to Turn On a Sapiosexual
If you're dating a sapiosexual and want to learn how to get their blood pumping to places other than their brain, it's important to know that typical seduction attempts aren't effective on them. This means that you have to charm them with a quick and sharp tongue, comparative thinking, and curiosity. Here are a few ways to fire up a relationship with a sapiosexual.
1
Pay attention to their unique interests.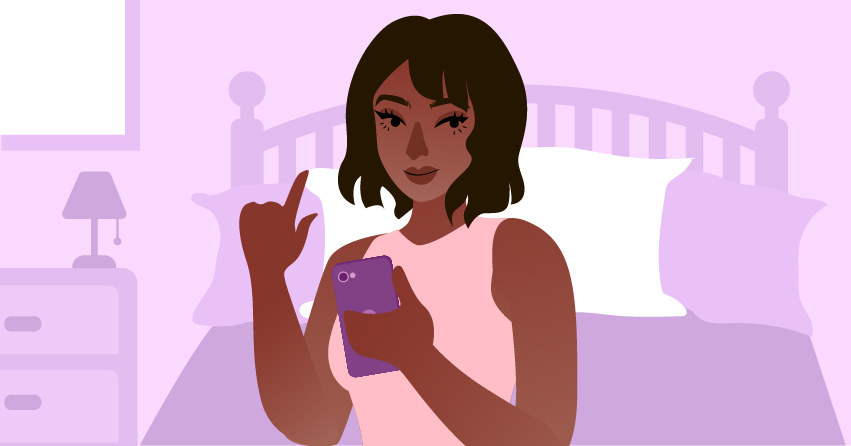 Seduce your sapiosexual by knowing who they are and where their interests lie. Browse their bookshelf, social media feed, or even their Netflix watchlist to understand what types of content strikes their fancy.
Show genuine enthusiasm or curiosity in their unique interests and the sapiosexual that has caught your attention will be more inclined to let their guard down around you.
2
Orate your foreplay.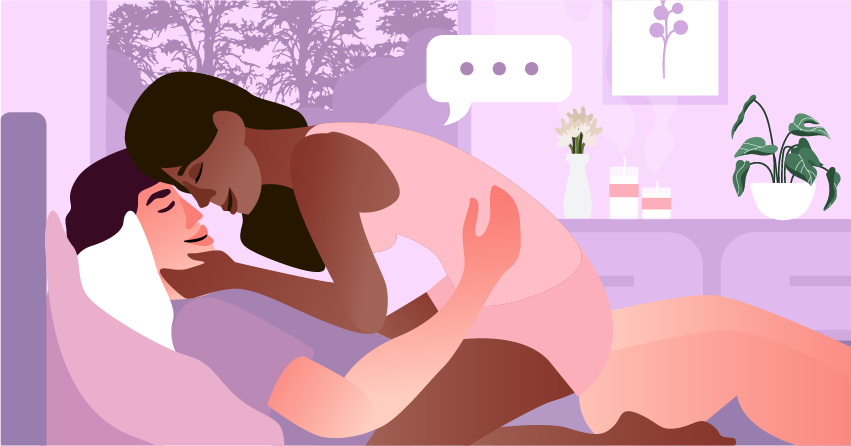 Take the weight off physical touch when trying to stimulate your sapiosexual's libido. Instead of constantly reaching for the parts of the body you'd usually stimulate to get things started, tell your partner all the naughty things you want to do to them instead. Talk about your turn-ons and all your sexual fantasies. Better yet, tell them how you will fulfill their fantasies.
Create a list of your Yeses, Nos, and Maybes to learn about each other's preferences and that may even get your partner turned on. Once you're done creating your list, turn it into a roadmap of things to explore and use to arouse each other.
3
Plan reading dates and discuss your favorite books.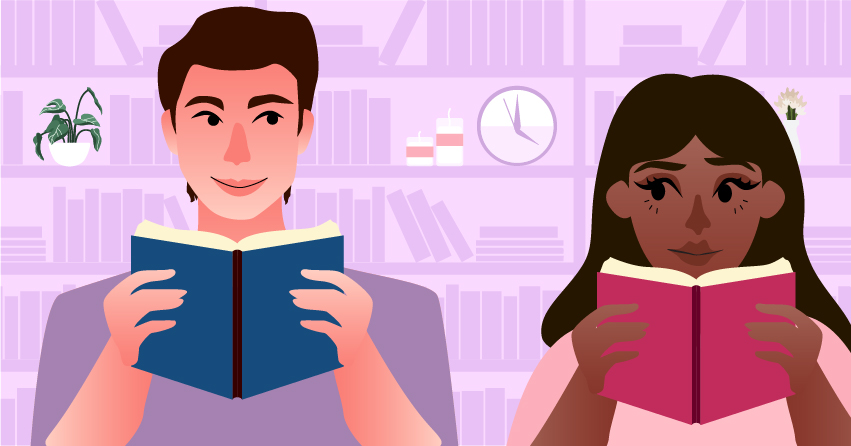 Sapiosexuals generally love libraries and getting lost in large expanses of knowledge. Indulge them in this and turn it into a library makeout date. Visit different libraries and find the best spots to makeout in each one.
You can also start a book club and discuss your favorite books. Maybe even start an erotica-only booklist for both of you to discuss during your private book club sessions. But you may also find it sexy to expand your knowledge and engage in heated debates.
4
Discover culture together.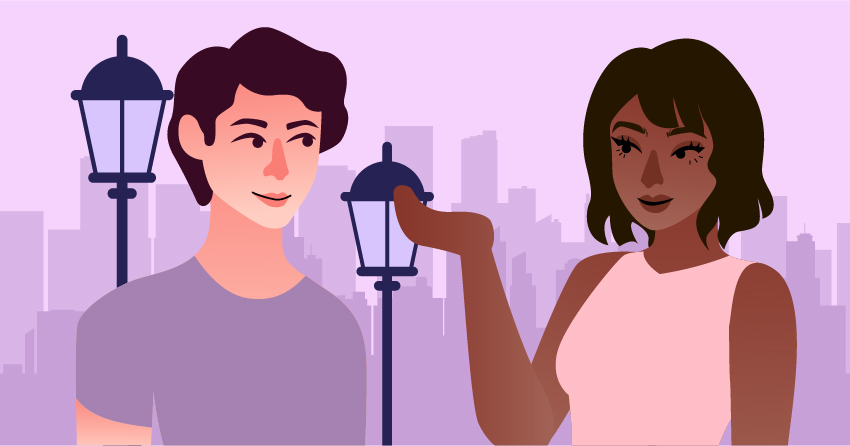 Sapiosexuals are eager to learn new things. When you plan your next date, feed their curiosity by taking them to an art gallery, museum, or any other cultural center that provokes thought and discourse.
Not only can this feed your sapiosexuals who want to expand their knowledge, it also helps you both understand each other better.
5
Let them teach you.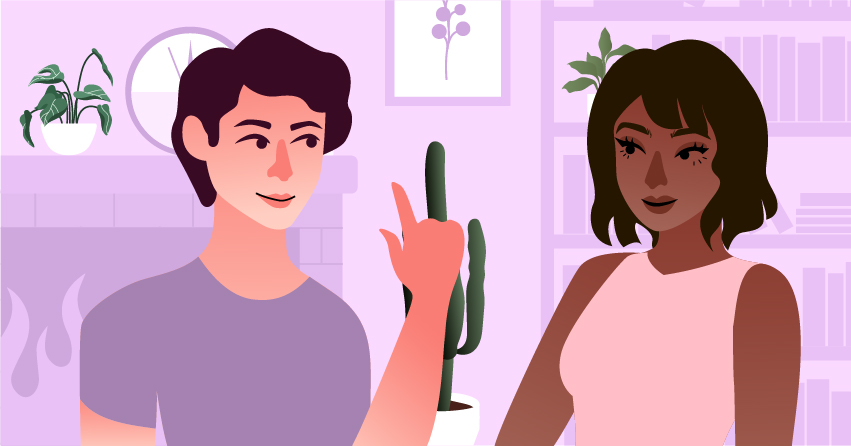 Sapiosexuals not only love to learn, but they also enjoy sharing their knowledge – especially with people they like. Tell them when you're clueless and when you want to learn more about something they're talking about or interested in.
True intellectuals can admit when they don't know something and your partner may be impressed with your humility and eagerness to learn. But remember that this only works if you're authentic about your want to learn.
Your eagerness to expand your knowledge will be sure to turn on a sapiosexual.
6
Have a game night with a twist.
Play Strip Scrabble to stimulate your partner's brain and turn them on at the same time. You can play so that whoever has fewer points at the end of the game will get naked first.
You can also use trivia games as a means to get to nakedness with each wrong answer costing you a piece of clothing. Keep playing until you can't help but tumble into each other.
7
Align your interests.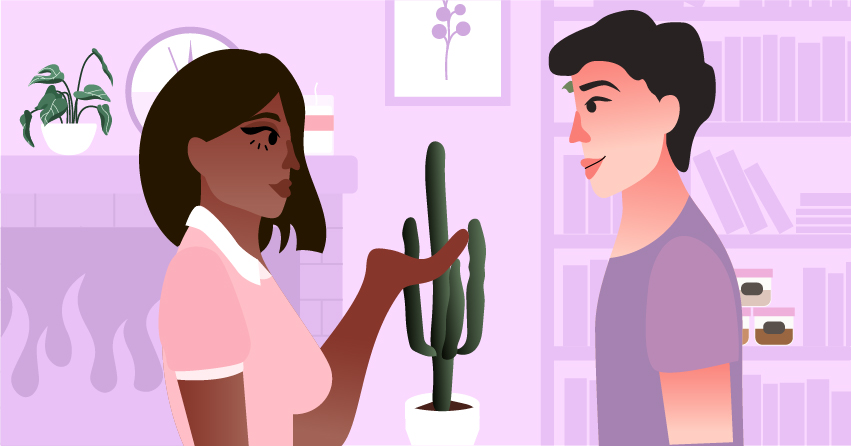 Find topics and interests that coincide with each other. Get creative to create date nights and scenarios that cater to the themes that fascinate both of you.
If you both have an interest in ancient Rome, maybe a date night that features dishes and drinks that they consumed in that time. Or if you both have an interest in Asian culture and media, spend a night trying to learn the language, have an Asian movie marathon, or karaoke night with songs that come from different Asian countries.
8
Adhere to proper spelling and grammar rules in your communication.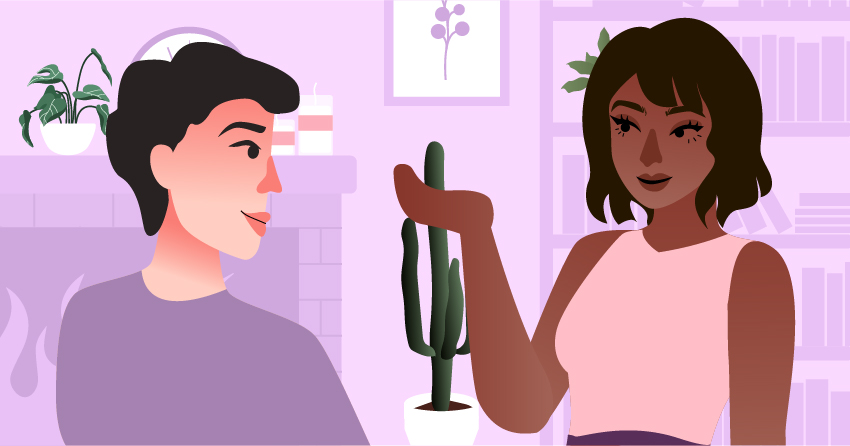 Typing out "Are you up?" instead of "U up?" can gain the attraction of a sapiosexual. It's a great way to show off your intellect to ensure your verbal and communication skills match theirs.
Sapiosexuals are turned on by the thought of their lover being well-read and well-spoken. So before you send off your next text to them, triple-check your spelling and fact-check your argument.
9
Share your passions with them.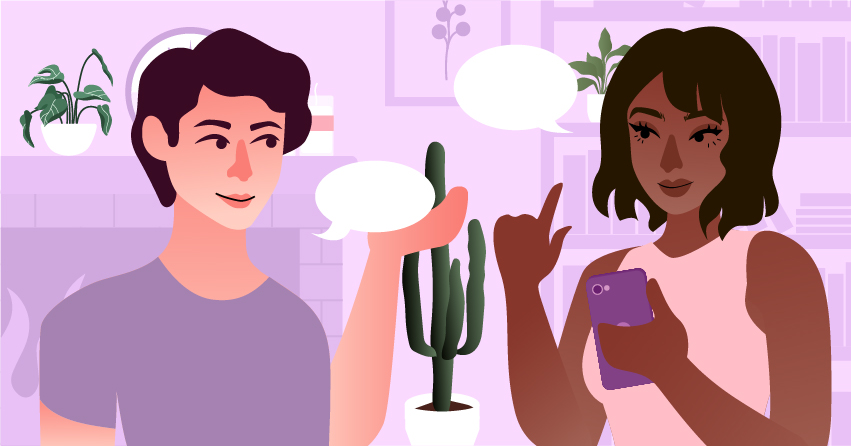 Talk to them about the things that you're knowledgeable in. It's often an authentic show of intelligence that attracts and arouses the sapiosexuals. Whether it's mythology, computer programming,  horticulture, or whatever else it might be, it gives others insight into who you are. The passions and expertise will excite the sapiosexual since you can teach them something new in the process.
10
Documentary and chill.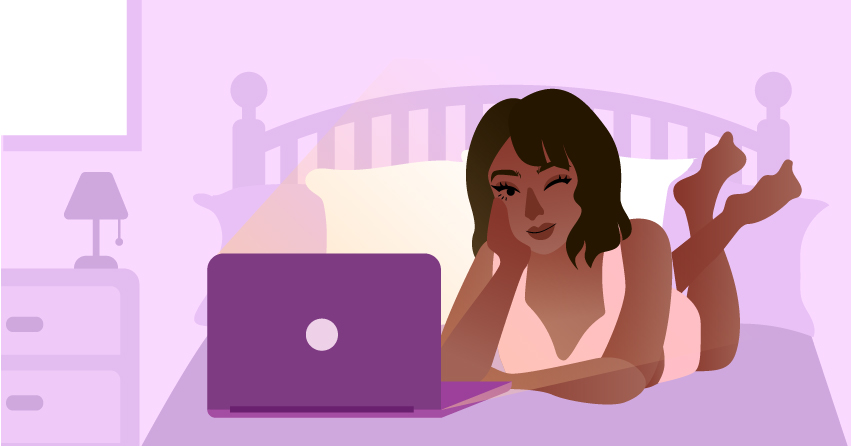 Dinner and a movie are classic date night activities for all couples. But instead of a rom-com, action, or horror movie, you may want to pick out a documentary that you can watch from the comfort of your or their couch.
Remember to discuss what you've learned from the documentary to compel them with your worldly views.
11
Forget talking dirty, talk nerdy to them instead.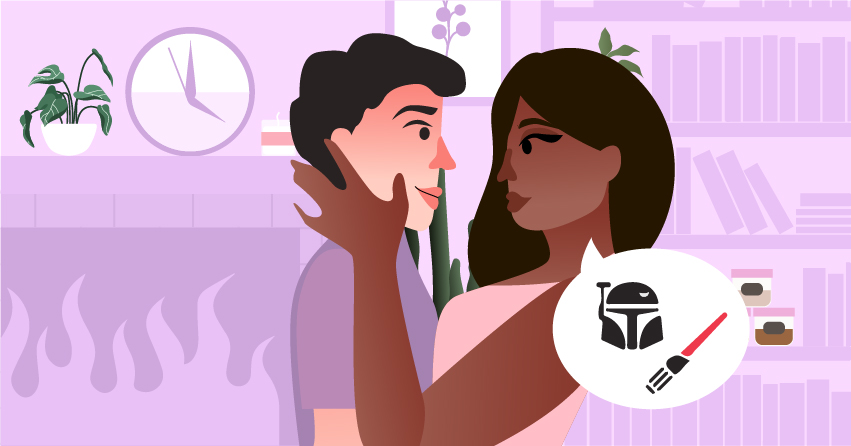 Ask them questions like "What's the meaning of life?", "Do you believe in destiny?" or even "How do you define true happiness?"
Talking about what you do for a living and how you were raised are important, but sapiosexuals prefer to know more about your insight and philosophies. Exploring these types of philosophical questions allows two people to get to know each other on a deeper,  more meaningful level.
12
Write a short story together.
If the sapiosexual in your life is a storyteller, ask if they want to pen a short story with you. Like the book club, you can dare to write an erotica story that makes you both sweat, but that's not the only way to excite them during this activity. Since intelligence dazzles sapiosexuals, it'll be a turn-on when you partake and do well at something that stimulates them. Feelings of desire toward you are sure to stir up as you adequately engage their intellect and create the art they feel passionate about.
13
Read to them.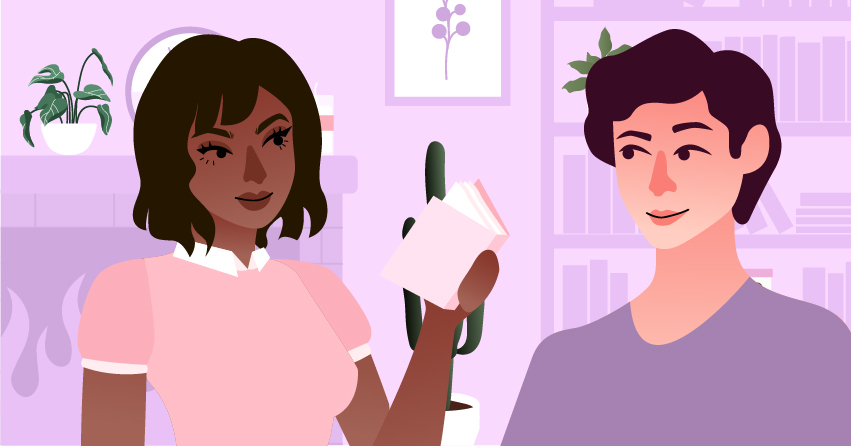 Read your sapiosexual partner some literary works that cater to their interests. Better yet, read them erotica by Anais Nin, 17th-century poetry, or any other material that will stoke their sexual and intellectual requirements.
Read slowly and enunciate so that your partner hangs on to each syllable. Be mindful of syntax, cadence, and rhythms that apply to the work at hand.
14
Talk about controversial topics.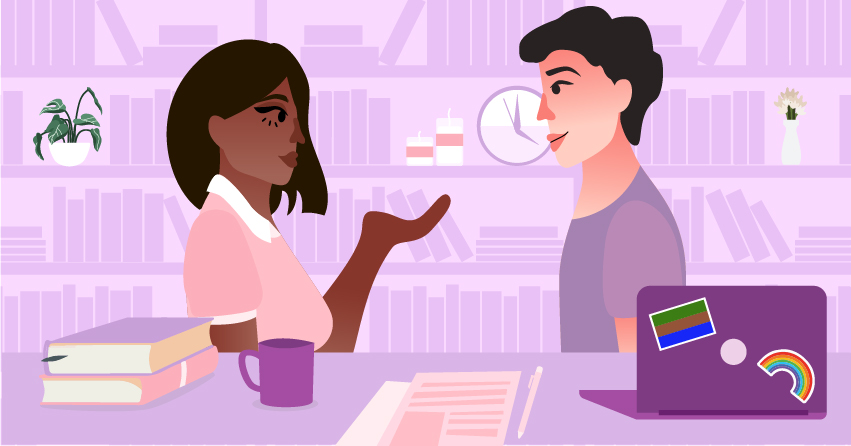 This can be tricky, but as long as you are both open to new ideas and can be respectful of each other's views, it can inspire a newfound sense of respect in your partner. Face these controversial conversations, and let your lover get to know you on a more profound level. It also allows your partner to discover the different concepts that help shape who you are.
15
Learn a new skill together.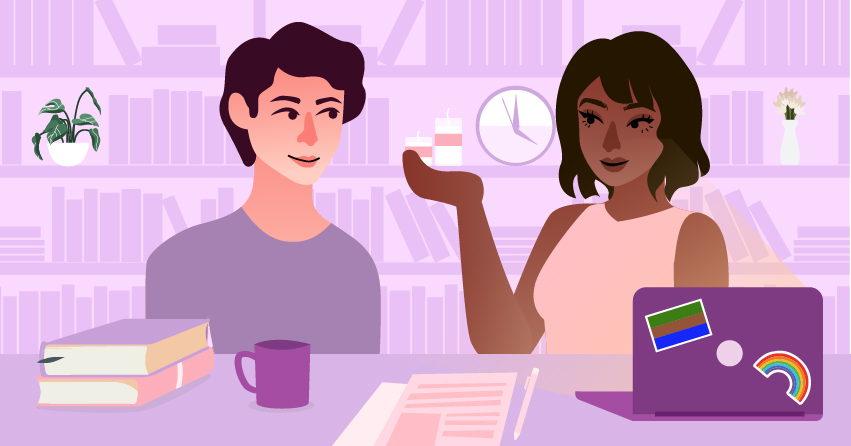 Impress the sapiosexual you want to turn on and commit to a long-term activity you can do together. Learn a new language or complete a DIY project—either way, their attraction will grow as they observe you building something from scratch or witness your aptitude to learn quickly. Afternoons in the shed can easily result in you two in bed.
Frequently Asked Questions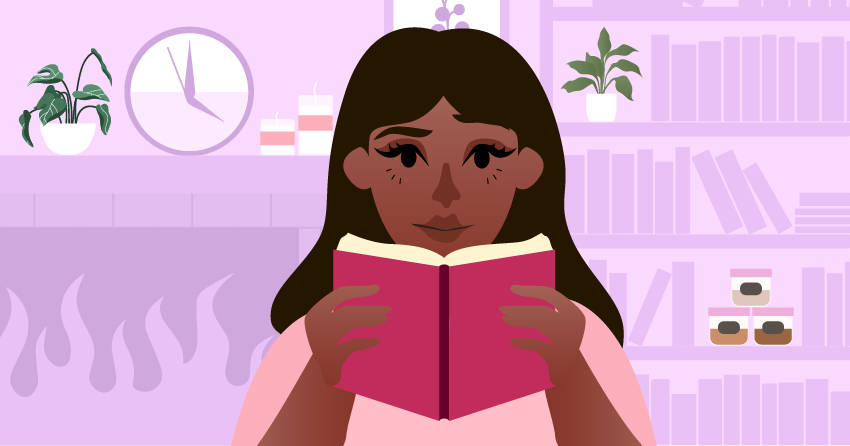 Here are a few more questions you may have about sapiosexuality that we've got the answers to.
1

Don't most people find intelligence attractive?

Yes, but only to a certain degree. For sapiosexuals, intelligence is the most important quality in a partner. However, there is still a limit. According to some studies, most people are attracted to individuals who have above-average intelligence, with an IQ of about 120. Anything above that, and sexual and partner interest decreased.
2

Is there a difference between sapiosexuality, demisexuality, and greysexuality?

Yes. While both sapiosexuals and demisexuals are attracted to non-physical aspects as a main source of attraction, the focus of their attraction differs. While sapiosexuals focus on intelligence, demisexuals focus on the emotional bond they form with their partner.

On the other hand, greysexuals ( also known as gray-asexuals, gray-ace, or grey-ace) rarely experience any sexual attraction, and unlike demisexuals, they do not need to form any emotional bond with their sexual partners. And while sapiosexuals can pinpoint their attraction to a person's intelligence, grey-aces, when they do experience sexual attraction, are titillated by a variety of different reasons.
3

I feel pressure to be a genius for my sapiosexual partner. Help!

If your sapiosexual partner is with you, they already liked your intelligence, so just continue to learn and grow together. You don't have to be a genius to keep them interested, give them the opportunity to teach you new things! It gives them a chance to show off their knowledge, and allows you to find more things they are passionate about.
4

Should I be concerned that my relationship with my sapiosexual partner is moving slowly?

Getting to know someone on an intellectual level can make developing a relationship take longer than those who become closer with physical intimacy and contact. And that may be why you are progressing slowly. This isn't a bad thing! Just take the time to learn about each other's interests.

Just because someone is sapiosexual doesn't mean they enjoy every single intellectual activity. Maybe you or your partner hate science fiction books but are aroused by a trip to the museum.

Share your own passions, too. Many sapiosexual people desire reciprocal intellectual stimulation like a conversation or respectful debate.
5

I want to date a sapiosexual! Where can I meet them?

Because of their interests, you may find them in places that inspire deeper thoughts. Places like libraries, museums, or even parks. It all depends on the type of sapiosexual you're interested in meeting. But truly, you can meet a sapiosexual anywhere. Just be open to communication and meeting new people.
Takeaway
In any relationship with anyone at all, there are ways to communicate with your partner. Some communicate better with physical touch, while sapiosexuals enjoy communication and intelligent discourse. While dating a sapiosexual seems like an ideal thing, it's not for everyone and that's okay! You will find someone that's meant for you, or you may even find that you're happy on your own.