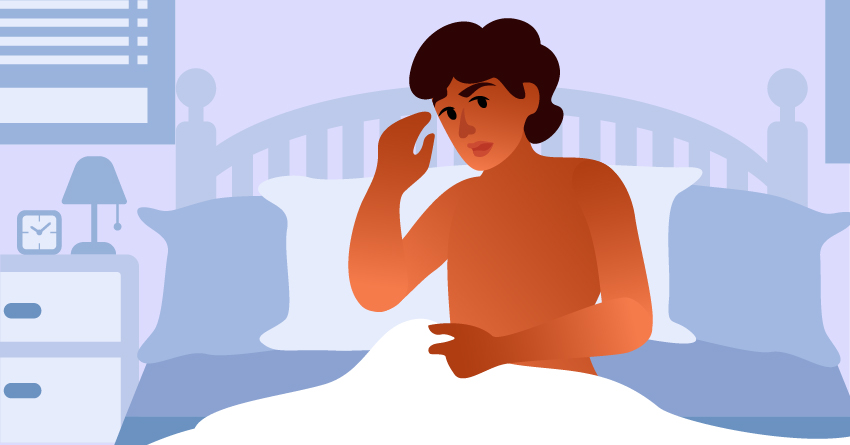 There are plenty of articles out there on how to maintain an erection, but what if the opposite happens? How do you cope with a prolonged, painful erection? There is an uncommon male condition that causes persistent and sometimes painful erections. This condition is called priapism, and it lasts for four hours or more without sexual stimulation. Today's topic will cover this particular condition, the symptoms, cause, and ultimately, how to manage priapism. There will also be an FAQ at the end of the article to answer further queries regarding this topic. So be ready and stay tuned.
What Is Priapism?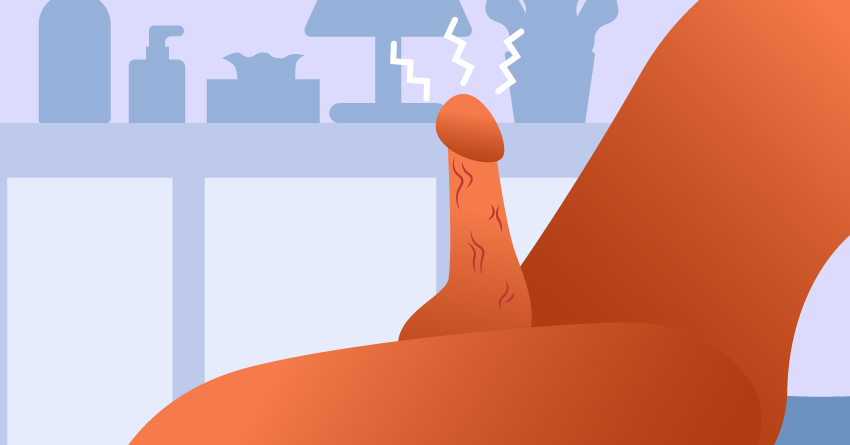 Priapism develops when blood in the penis becomes trapped and unable to drain. It is a prolonged and usually painful erection of the penis. This condition is often unrelated to or continues long beyond sexual activity. It can be a serious condition due to the risk of permanent tissue damage.
Without prompt treatment, permanent nerve damage and erectile dysfunction can occur. Tissue damage can begin 4-6 hours after onset, so it is important to avoid getting emergency help. And blood flow that's not normal can cause priapism, an erection that lasts for more than 4 hours, it usually feels painful, and may happen without sexual arousal.
Any damage to the sensitive penile tissue is permanent and is irreversible. The oxygen-deprived blood in your penis can damage tissue in the penis. Untreated priapism can result in damage or destruction of the penile tissue and permanent erectile dysfunction.
Symptoms of Priapism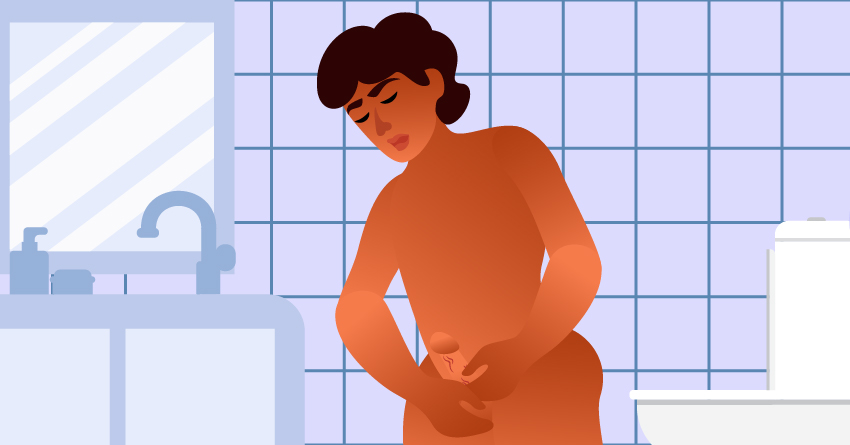 The symptoms of priapism depend on whether you experience low-flow or high-flow priapism. If you have low-flow priapism, you may experience: 
penis pain

erections lasting for more than four hours 

rigid penile shaft with a soft tip 
Ischemic priapism or low-flow priapism can become a recurrent condition. When symptoms begin, involuntary erections may only last for a few minutes or a brief length of time. As time moves on, these erections become more prevalent and would last longer. If you have nonischemic or high-flow priapism, you'll have some of the similar symptoms as low-flow priapism. The main difference is that pain doesn't occur with high-flow priapism. Any erection lasting more than four hours without sexual stimulation is considered a medical emergency.
Causes of Priapism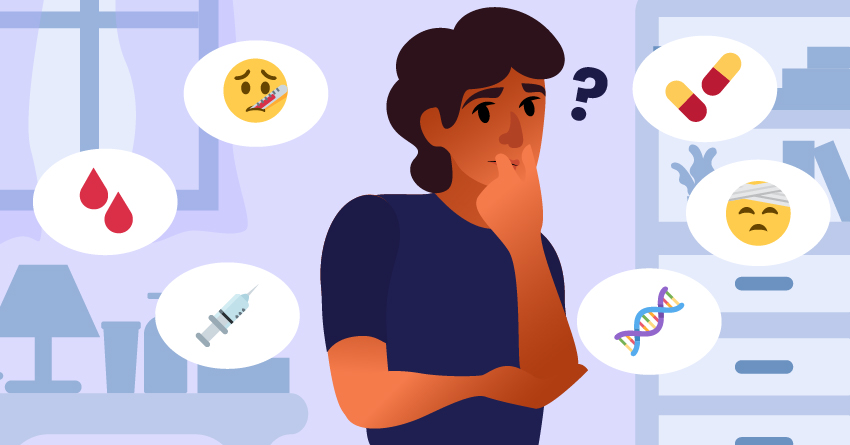 A normal penis erection occurs because of physical or physiological stimulation. An increase in blood flow to the penis causes an erection. Once the stimulation ends, there's a decrease in blood flow, and the erection goes away. 
With priapism, there's a problem with blood flow to your penis. Different conditions affect how blood flows in and out of the penis. These disorders and diseases include: 
sickle cell anemia 

leukemia 

multiple myeloma 
About 42 percent of adults who have sickle cell anemia experience priapism at some point in their lives. Sickle cell anemia is a hereditary blood disease that affects red blood cells. Sickle cell anemia is incurable, but treatments exist to help the pain. 
Priapism can also occur if you take certain prescription medications or abuse of alcohol, marijuana, and other illicit drugs.
There are several different causes of priapism. They include: 
1

Medications

Some medications can affect nerves in the body, including in the penis. Ordinarily, these nerves widen the arteries that supply the penis, allowing it to become engorged and erect. 
2

Drugs

The use of some recreational drugs is associated with priapism, including crystal meth, marijuana, cocaine, and ecstasy. 
3

Injury

Damage to the penile artery can occur with an injury to the penis or perineum and prevent blood from circulating or draining. Injury is a common cause of nonischemic priapism. 
4

Sickle cell anemia

Abnormally-shaped red blood cells can cause blockage of the penile artery and, thus, priapism. Priapism is a common complication of sickle cell disease (SCD) in men. The vast majority of cases are ischemic though, in which increased pressure compromises the vascular circulation
5

Cancers

In rare cases, priapism can occur with certain cancerous growths, especially if they impede the penile artery or nerve supply and cause blockages. 
6

Blood disorders

Blood conditions can also cause priapism. This is usually seen in ischemic priapism, when blood isn't able to flow out of the penis.

These prescription medications may also affect blood flow to the penis. Such medications include:
medications for attention deficit hyperactivity disorder 

carbon monoxide poisoning 

black widow spider bite 

metabolism disorder 

neurogenic disorder 

cancers involving the penis

medications for erectile dysfunction 

antidepressants 

alpha-blockers 

medications for anxiety disorders 

blood thinners 

hormone therapy 
How To Manage Priapism
1
Know the further complications if priapism is left untreated.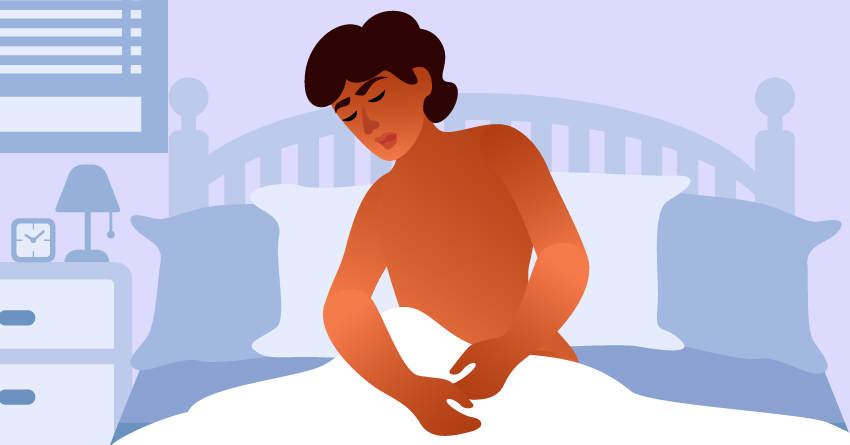 It is important for someone who has had an erection for 4 hours or more to seek immediate emergency care. The blood trapped in the penis does not have oxygen, which means that the penile tissue is deprived of oxygen and can be damaged or destroyed. Ultimately, the longer the delay for medical attention, the greater the risk of permanent erectile dysfunction.
2
Make an appointment with your doctor as soon as you notice any symptoms like prolonged erection accompanied by pain.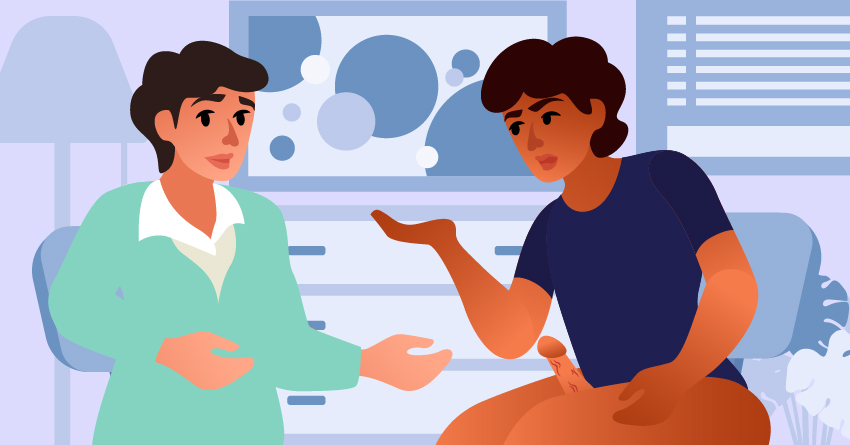 You should seek out your doctor for any symptoms above, especially when accompanied by pain or discomfort. It is often best to see your doctor when you experience any of the symptoms of priapism. This way, your doctor can assess you and give treatment that caters best to your personal needs.
Your doctor will review your medical history and perform a physical examination to help determine the cause of priapism. After the physical exam is complete, the doctor will take a blood gas measurement from the penis. The doctor will place a small needle in the penis and then some blood will be drawn. And then it is sent to a lab for analysis. This process provides a clue to the type of priapism and how long the condition has been present.
3
Early consultation is important, especially if you have other underlying causes.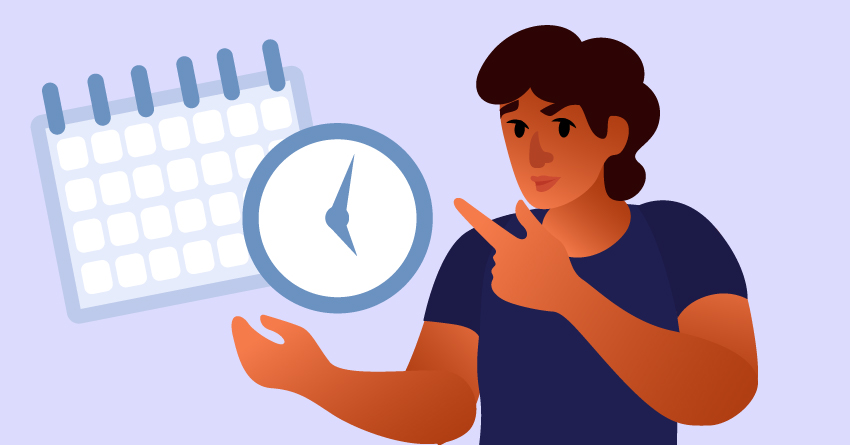 We highly suggest having an early consultation with a urologist. Especially when less-invasive measures in the treatment fail to resolve priapism or a high-flow condition is suspected. Consultation with a cardiologist may be appropriate for patients with cardiac disease or hypertension. Consultation with a hematologist is indicated for patients whose priapism is a complication of SCD.
4
Prepare for your appointment.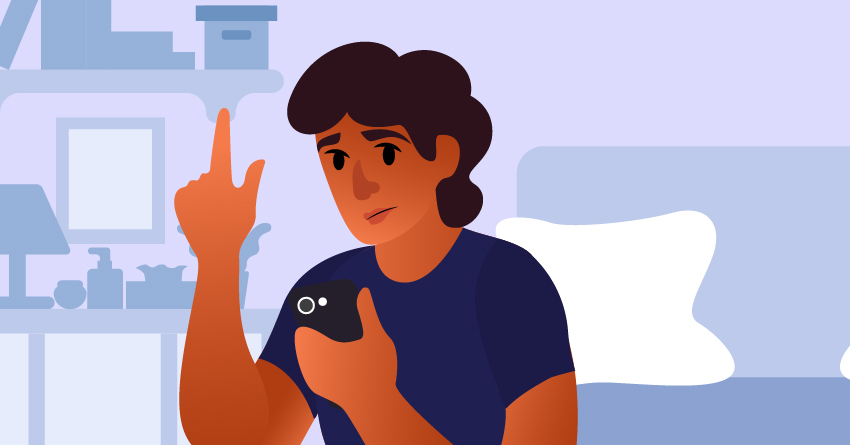 Here are some ways you can do to prepare for your appointment:
Write down symptoms you're experiencing, including any that might seem unrelated.

Make a list of all medications, vitamins, and supplements that you're taking. Tell your doctor if you're taking any other drugs.
5
Be specific with your questions for thorough clarification.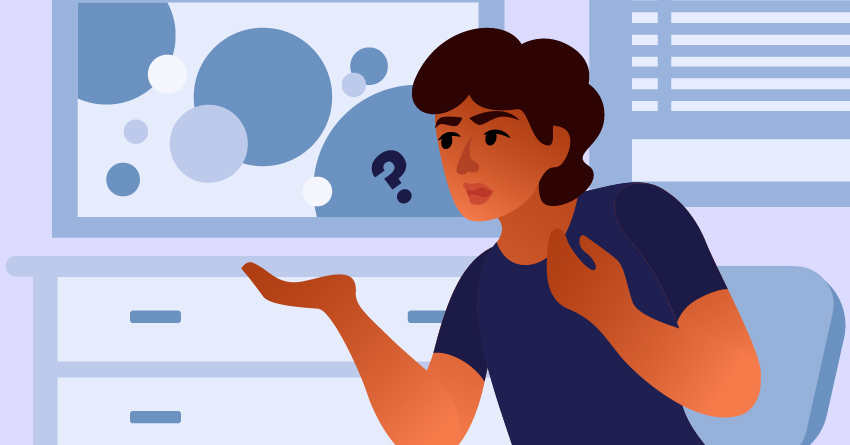 In connection to the previous tip, you can further prepare for your appointment by writing down a list of questions to discuss with the doctor. 
Your questions might include: 
May I know what is causing the problem? 

What kind of tests do I need? 

Are there steps I do to prevent this problem in the future? 

If medication is necessary, is there a generic alternative? 

Are there activities that I should avoid?

If so, for how long? 

Does priapism increase the risk of developing erectile dysfunction? 

Do you have brochures, or can you suggest websites that explain more about priapism?
6
Know what to expect from your doctor.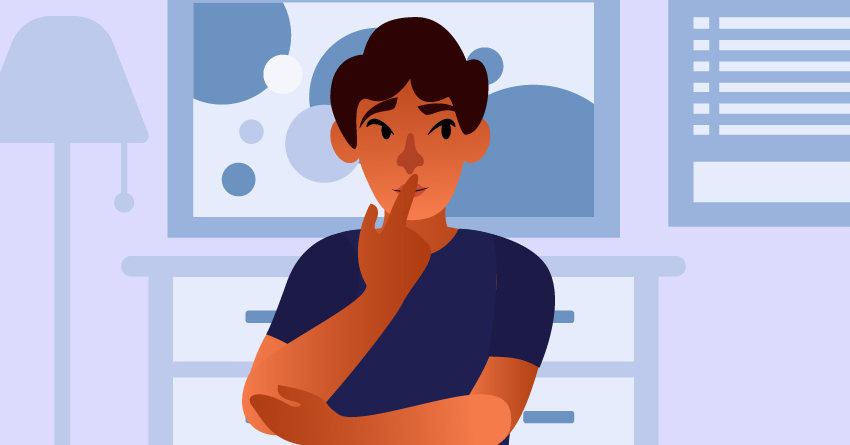 Your doctor is likely to ask you several questions. Being ready to answer them might allow time later to cover other points you want to address. Your doctor might ask: 
How long did the erection or erections last?

When did your symptoms first start? 

Was the erection painful? 

Have you had an injury to your genitals or groin? 

Did the erection occur after using a particular substance, such as alcohol, marijuana, cocaine, or other drugs? 

Your doctor might order lab tests to determine if a health condition is causing priapism.
7
Make sure to undergo prompt treatment.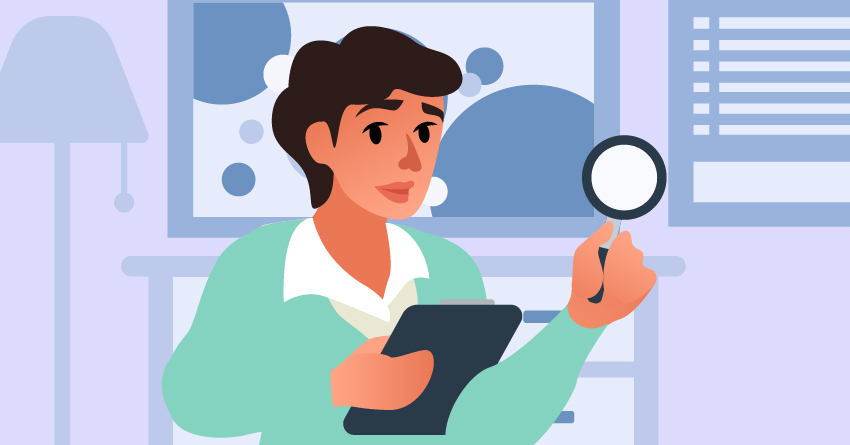 The oxygen-deprived blood in your penis can damage tissue in the penis. Untreated priapism can result in damage or destruction of the penile tissue and permanent erectile dysfunction. So make sure you undergo prompt treatment if you start experiencing priapism symptoms. Of course, your doctor will know best which type of treatment is most suitable for you. We'll be discussing the different priapism treatments in the next portion.
8
Follow prehospital care measures as you wait.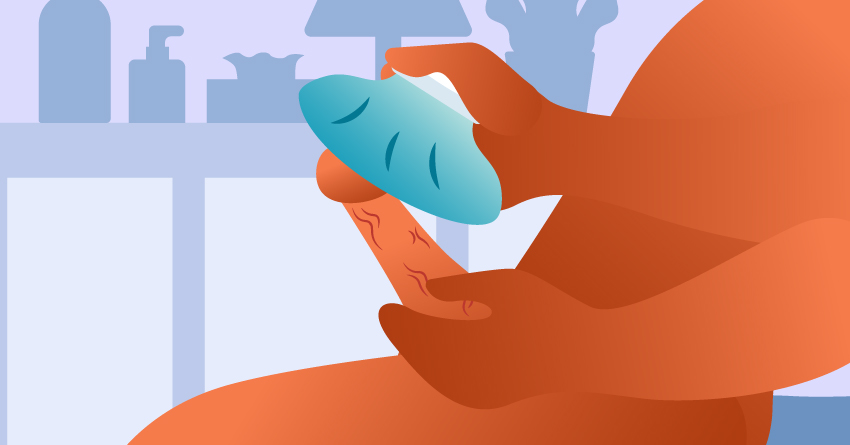 If you have an erection for longer than 4 hours, especially if you have a predisposing illness (e.g., sickle cell disease), you probably should receive therapy for priapism. Most cases, if seen early enough in their course, respond to conservative measures. An example of immediate treatment that can be suggested before arrival at the hospital may include ice packs to the perineum and penis. External perineal compression may also be a useful temporizing measure in the prehospital setting. If these measures fail to produce rapid relieving effects, you should not delay transfer to the hospital.
9
Take your medicine as directed.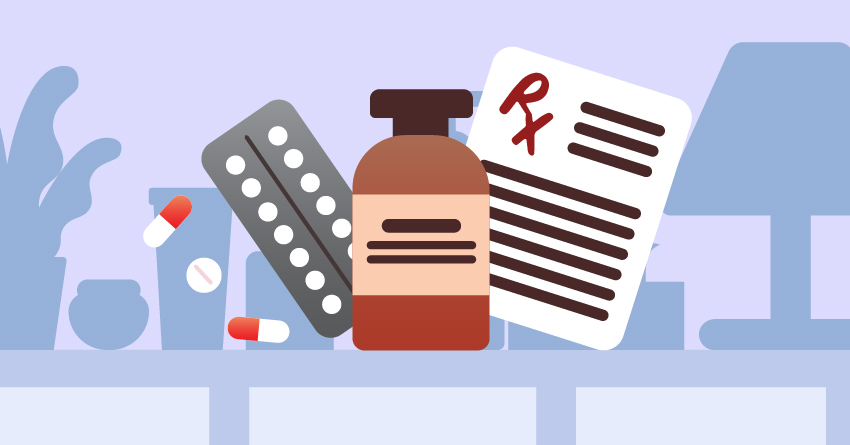 Call your healthcare provider if you think your medicine is not working as expected. Share all your details about any medicine allergies and if you want to quit taking or change your medicine.
10
There will also be long-term monitoring after treatment.
Ensure adequate follow-up care with a urologist if your treatment is successful. Patients with identified underlying disorders should follow up with the appropriate specialist.
If erections following penile injections last more than two to three hours, you can use an over-the-counter decongestant. A good examination and specialized treatment are important instruments for successfully managing priapism.
Different Treatments For Priapism
There are different types of treatments for ischemic and nonischemic priapism. In this portion, we'll be enumerating and discussing those treatments to help you prepare.
1
Ischemic Priapism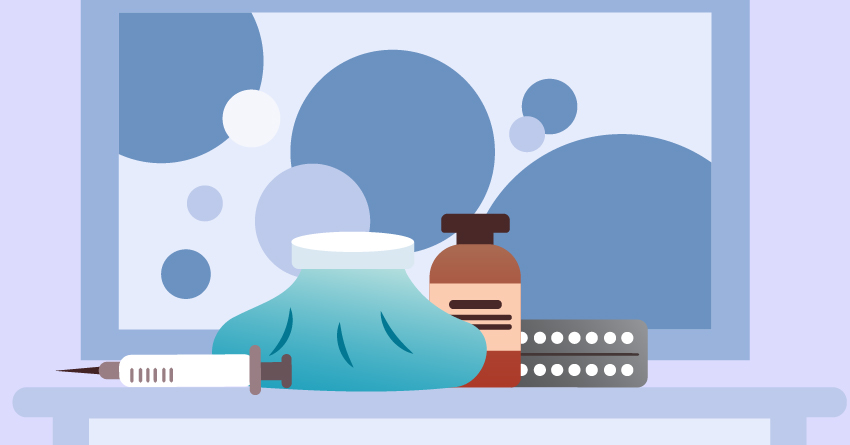 Ischemic priapism — the result of blood not being able to exit the penis — is an emergency that requires immediate treatment. Treatment for ischemic priapism usually begins with a combination of draining blood from the penis and using medications.
Treatments for ischemic priapism is typical as follows:
Ice packs
They may bring down swelling for high-flow priapism. This is an immediate treatment is usually before arrival at the hospital.
Therapies
Excess blood is drained from your penis using a small needle and syringe (aspiration). The penis is flushed with a saline solution in the process. This treatment often relieves pain, removes oxygen-poor blood, and might stop the erection. Therapy treatment may continue until the erection ends. 
Medications
A sympathomimetic medication, such as phenylephrine, might be injected into the penis. This drug constricts blood vessels that carry blood into the penis. This action allows blood vessels that carry blood out of the penis to open up and allow increased blood flow out. This treatment might be repeated several times if needed. You will be monitored for side effects, such as headaches, dizziness, and high blood pressure, particularly if you have high blood pressure or heart disease. 
Surgical or other procedures
If other treatments aren't successful, a surgeon might perform surgery to reroute blood flow so that blood can move through your penis normally. If you have sickle cell anemia, you might receive additional treatments to treat disease-related episodes.
2
Nonischemic Priapism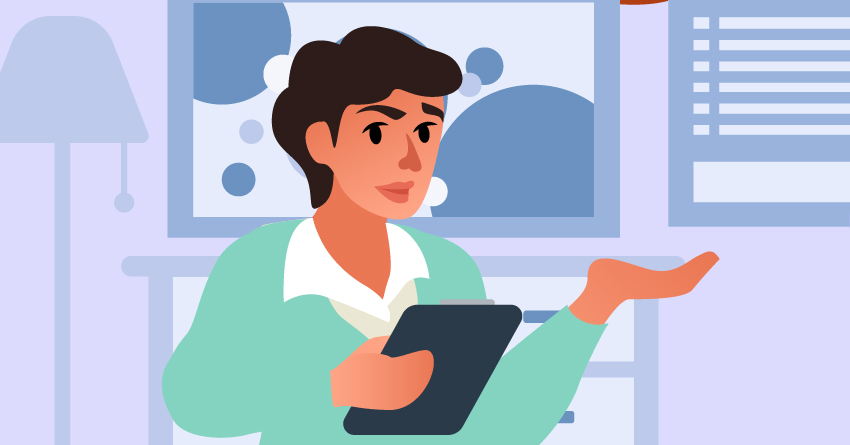 Nonischemic priapism usually goes away with no treatment. Your doctor might suggest a watch-and-wait approach because there isn't a risk of damage to the penis. Putting ice packs and pressure on the perineum — the region between the penis and the anus base — might help end the erection. Surgery might be necessary in some cases to insert material, such as an absorbable gel, that temporarily blocks blood flow to your penis. Your body eventually absorbs the material. You might also need surgery to repair arteries or tissue damage resulting from an injury.
Priapism: Frequently Asked Questions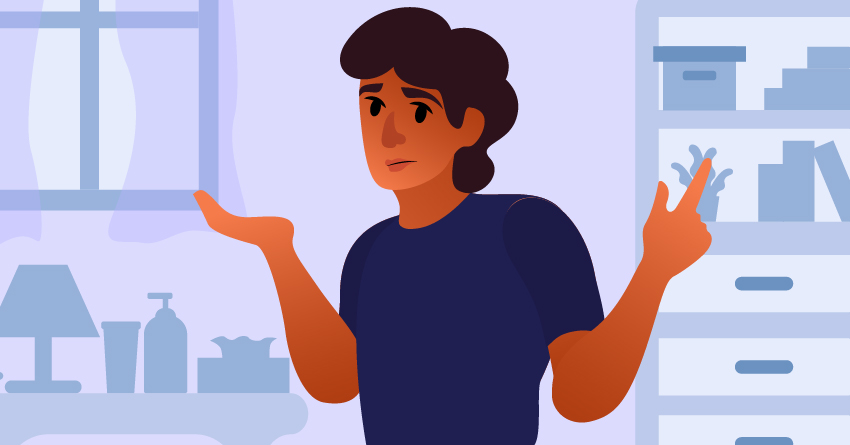 You've learned the definitions and what to do when you encounter priapism. But there is still quite limited data regarding this condition out there, so you may still have tons of questions. We will be answering FAQs in this bit, so feel free to give it a read:
1

I just got treated for priapism.

Can I have sex after?

In this case, it's best to ask your doctor if you need to wait to have sex. You may need to avoid sex for some time after receiving certain types of treatment.
2
What is the most common cause of priapism? 
Injury is the most common cause of priapism. A common cause of nonischemic priapism — a persistent erection caused by excessive blood flow into the penis — is trauma or injury to your penis, pelvis, or perineum, the region between the base of the penis and the anus.
3
Can priapism resolve itself?
Priapism will not resolve itself without medical assistance. Because of this, it's important to see a doctor and begin treatment immediately to avoid serious complications or loss of use.
4
Is priapism curable? 
Nonischemic priapism often goes away with no treatment. Your doctor might suggest a watch-and-wait approach because there isn't a risk of damage to the penis. Putting ice packs and pressure on the perineum — the region between the penis and the anus base — might help end the erection.
5
Can priapism damage be reversed?
 Damages are irreversible when it comes to priapism. This is because penile tissue is sensitive. Priapism can cause serious, long-term damage, so it's important to see a doctor immediately if you have an erection lasting over four hours or experience any of the symptoms above.
Takeaway
Priapism should be treated once you notice the symptoms. We genuinely hope that this article has helped you learn more about this disease so that when you notice it on yourself or someone close to you, you will be ready for what to do. And ultimately, remember that if any complications arise, always consult with your nearest healthcare provider.
For more sexual health-related articles, go to our Lauvette blog. And if you have more specific questions, don't hesitate to ask Dr. Sex. She will be more than happy to answer your queries.