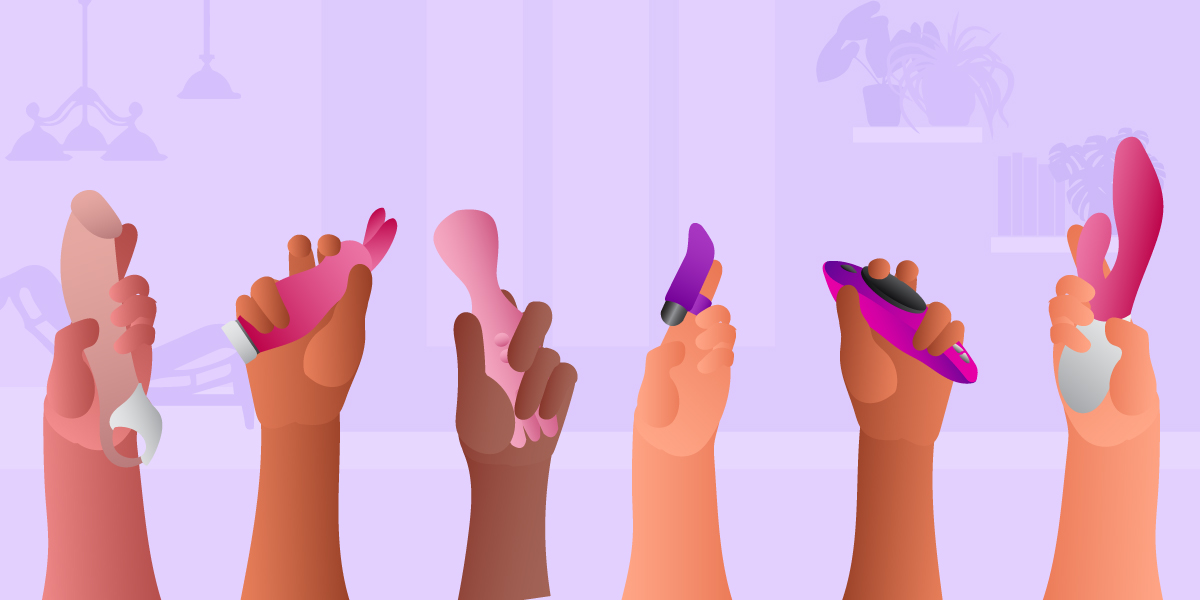 Ready to enter the world of love toys, and you're now looking for the best female sex toys for beginners? You came (no pun intended) to the right place. Whether you've been convinced by your friend's love toy review or simply stumbled upon this website, you're very much welcome to our love toy shop. Say yes to expressing self-love and taking charge of your orgasms!
We know you can't wait to buy your first love toy. But don't jump the gun just yet. There's just waaayyy too many love toys in our sex toy shop— from vibrators, kegel balls, massagers to suckers and glass dildos. With our wide selection of pleasure toys, it's easy to get overwhelmed.
That's why we highly recommend checking out this guide first to ensure that you're finding the right beginner sex toy that fits your preferences. As they say, first impressions last. We want to make sure your first-time experience with sex toys in bed is totally worth all the hype you've been hearing about.
Best Female Sex Toys for Beginners
If you're feeling nervous or excited or both, that's totally fine. Look, there's no shame if you're feeling anxious. We get where you're coming from. We've been beginners before too, and we understand you have a few concerns. As such, it is with the greatest of pleasure that we're going to help you address some of those concerns of yours and help you pick the right female sex toy for you.
1

Finger Vibrator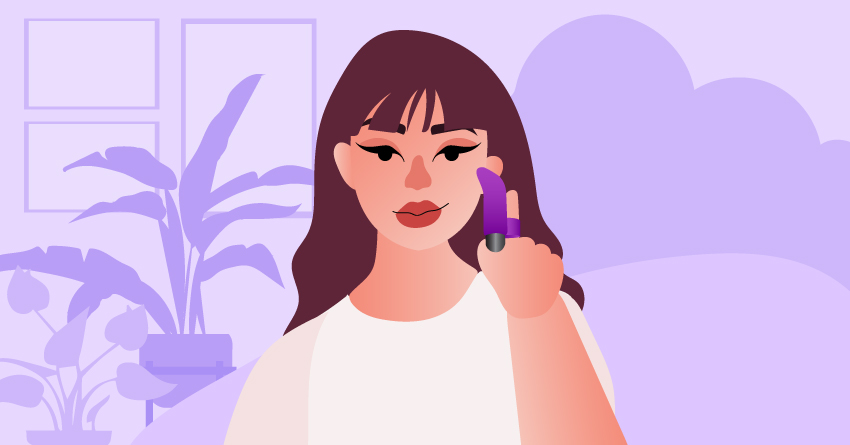 A finger vibrator is a type of vibe that looks like a ring or thimble. It fits in your finger and usually comes with different designs and textures.
Pros: Great for women that have never tried a vibrator before. It's also one of the best sex toys for beginners for couples who want to add love toys to their steamy plays. Not only that, but it's pretty small and comes with a discreet design; nobody would even suspect it as a sex toy at first glance.
Cons: It's not as powerful as the other types of vibrators on the list. Some finger vibes can numb your fingers quickly, especially when it's on the highest setting; that's not necessarily a major issue for most women but can be super distracting for some.
Recommended Finger Vibrators
2

Mini Vibrator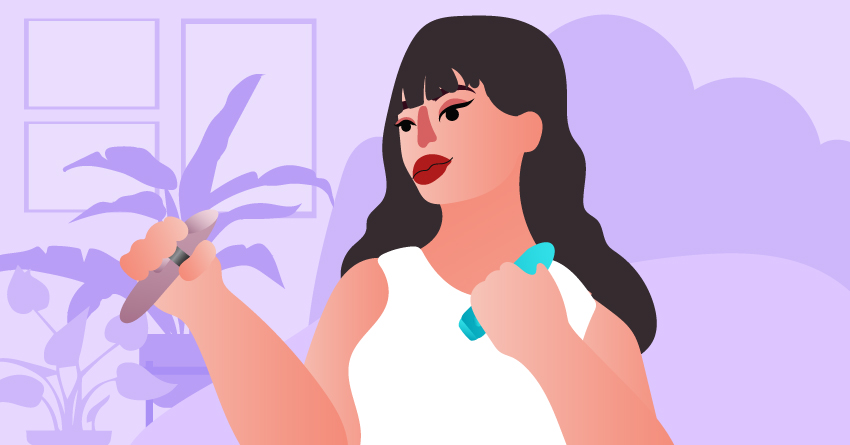 If you want a beginner toy for women that has stronger vibes compared to a finger vibrator, then you might like this one. The Mini Vibrator is a miniature version of the classic vibrator; it has the same cylindrical shape, same plump tip, and even same vibration power. The only difference is that it's smaller than the classic vibe and designed only for external stimulation.
Pros: It's a lot smaller than classic vibrators, making it a handy companion on your trips. Also, if you buy mini vibrators from premium brands, expect intense vibrations— even stronger than other bigger vibrators!
Cons: Most mini vibrators are designed for external stimulation, so if you want to get penetrated, you'll need to make a love toy upgrade and get yourself toys meant for vaginal penetration.
Recommended Mini Vibrators
3

Lay-On Vibrator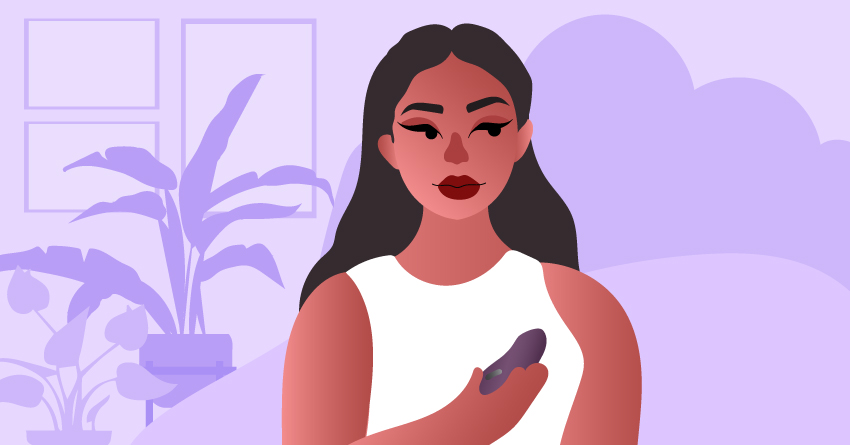 If you loooove pillow humping, you should definitely check this type. The lay-on vibrator is one of the underrated female sex toys for beginners. Unlike the typical vibrators, this type has a flat shape, usually designed like a tongue.
You can use it while pillow humping; just turn it on and put it in your preferred vibration setting, sit down on it, and rub the toy while humping the pillow. You can also use it while syntribating, a masturbation technique wherein you squeeze your thighs until you climax. Just place this vibe in the middle of your thighs and syntribate as usual.
Pros: Great for pillow humping and syntribation. Its flat shape provides broader vibrations that can stimulate the whole vulva. You can also use it to massage your tensioned muscles to provide vibrations in a bigger surface area.
Cons: Most lay-on vibrators don't have a remote control, so it's not wearable.
Recommended Lay-On Vibrators
4

Clitoral Vibrator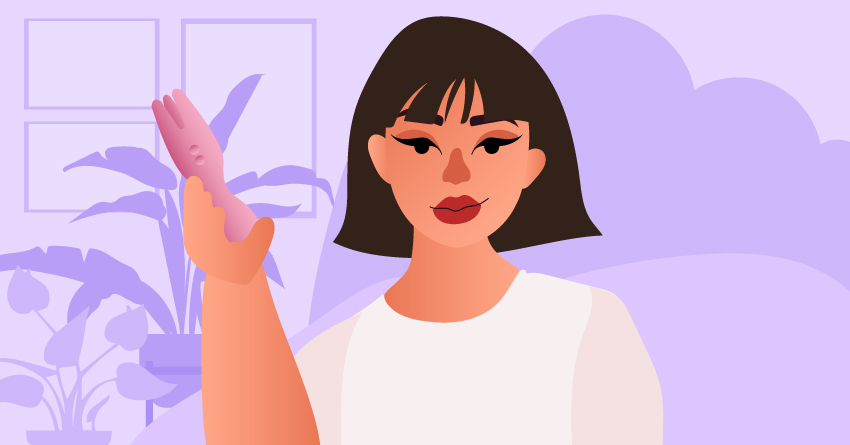 Want a unique toy for your clit? Clitoral vibrators are for you. Unlike other female sex toys for beginners on this list, a clitoral vibe doesn't have a distinct design. It's just similar to one thing— they're all developed solely for clit stimulation. Clitoral vibrators can look like flowers or tongues and even have specialized features such as a wiggly tip or rotating nub.
Pros: Great for clitoral stimulation; provides a whole new sensation that you can't get from regular vibrators.
Cons: Usually works best only on clit play. You can't also penetrate it in your vagina or anus.
Recommended Clitoral Vibrators
5

Clit Sucker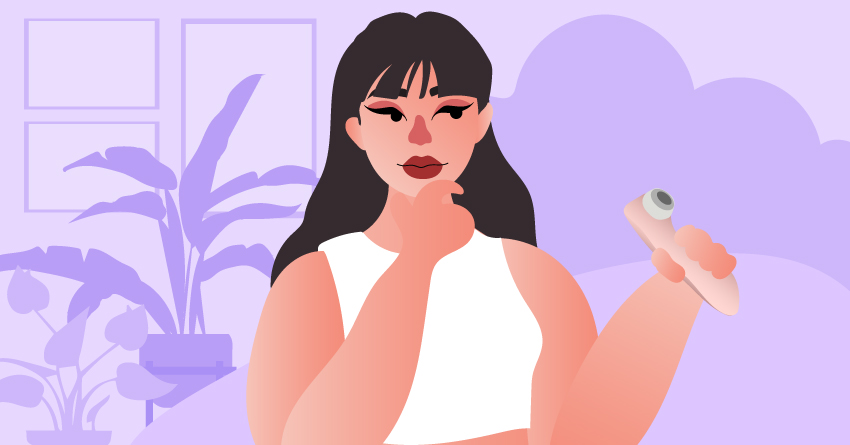 Want to experience the feeling of being eaten out? Oh boy, you'll love this one! A Clit Sucker is designed to stimulate your clitoris 'till you orgasm so hard you forget your name. It's pretty compact and is structured with a clit-sized opening. To use it, place the opening on your lubed-up clit, and turn on the toy. If you're a newbie in love toys, you should own one of these and prepare for one of the best oral sexperiences in your life.
Pros: Provides fantastic suction stimulation on your clitoris.
Cons: Same with clitoral vibrators, you can only use them on your clit and nipples; they're not as versatile as vibrators. People with super sensitive clits should also steer away from this, as this toy provides strong and concentrated stimulation on the clitoris.
Recommended Clit Suckers
6

Love Egg
If you're looking for female sex toys that can stimulate the g-spot, you might want to try this one. As the name implies, a love egg is an egg-shaped vibrator. They're pretty similar to bullet vibes and mini vibrators, but there are two main differences: shape and usage method.
As we've mentioned, this type of vibe is egg or teardrop-shaped. As for its usage method, you don't have to control the vibration modes on the toy itself. Unlike mini or bullet vibrators, love eggs usually have a remote control with them. To use this toy, just apply lube on the vibe and turn it on. Insert it on your vagina, then control it using the remote control or its app.
Pros: Great for g-spot stimulation, especially for women who don't like to insert big toys on their vaginas. Easy to use and works well for couples.
Cons: It doesn't "fill" you up as other types of vibrators or dildos would do.
Recommended Love Eggs
7

Wearable Vibrator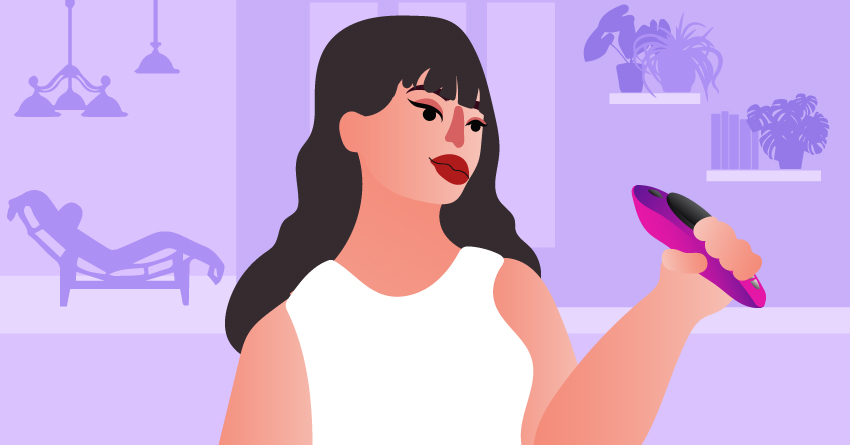 This type of vibe combines the design of a lay-on vibrator and the function of a love egg. As the name implies, a wearable vibrator is designed to be worn on your undies. Designed for clit stimulation, it comes with a flat yet subtly curved shape, providing an optimal fit on your vulva. It comes with a remote control or app, ensuring seamless use for you and your partner.
Pros: Great for couples who are into public fun. It also works best for LDR couples, as most wearable vibrators come with app-control features.
Cons: Same with the other beginner vibes, it doesn't "fill" you up as other types of vibrators or dildos would do.
Recommended Wearable Vibrators
8

Mini G-Spot Vibrator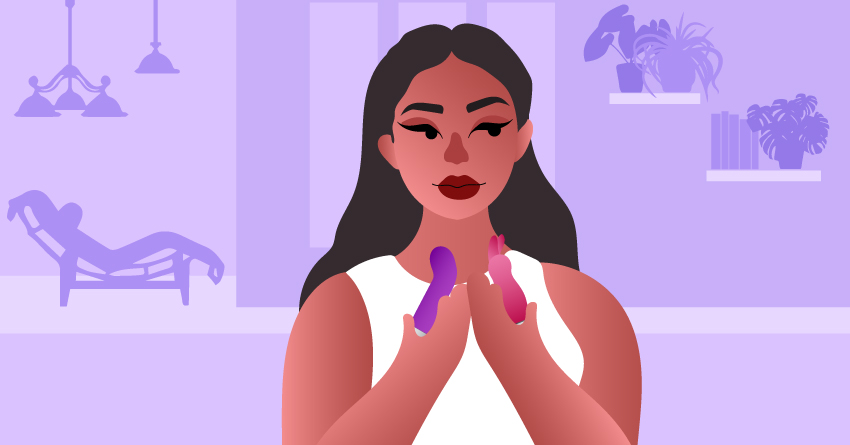 If you want to accurately stimulate your g-spot but are intimidated with the regular g-spot vibrators– who often have long shafts and chunky ends– then you should check this one out. Mini g-spot vibrators are similar to mini vibes; the only difference is that they are curved. Unlike the love egg that gives vibrations to the whole vaginal wall, this toy provides pinpointed stimulation to the g-spot. So if you're looking for a sex toy for beginners that could hit that sweet spot with ease and precision, make sure to get yourself this type of vibe.
Pros: Provides pinpointed vibrations to the g-spot; you can easily adjust the toy to hit the said spot accurately. Also works best for clit stimulation.
Cons: Same with the other beginner vibes, it doesn't "fill" you up as other types of vibrators or dildos would do.
Recommended Mini G-Spot Vibrators
9

Classic Vibrator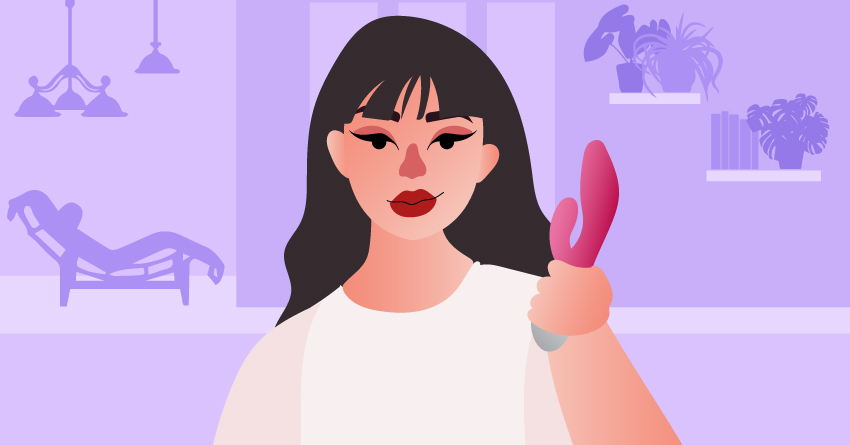 A classic vibrator is up there when it comes to the most popular female sex toys for beginners, ladies. How can they not be? These bad boys are compact, mobile, and our favorite part—they vibrate. They're also very versatile. You can use them for solo masturbation and also for foreplay and double penetration during couple plays. They may come with different vibration patterns, speed, remote control, and even temperature control. They're perfect for beginners in sex toys like you.
Pros: This is one of the few female sex toys that can work for internal and external stimulation. It's also versatile in various types of sexual plays.
Cons: It's not as handy as the finger, mini, or lay-on vibrators. Most classic vibrators also provide broad vibrations. So if you're looking for something that could target a specific area, such as your clit, you may want to opt for smaller ones.
Recommended Classic Vibrators
10

Magic Wand Massager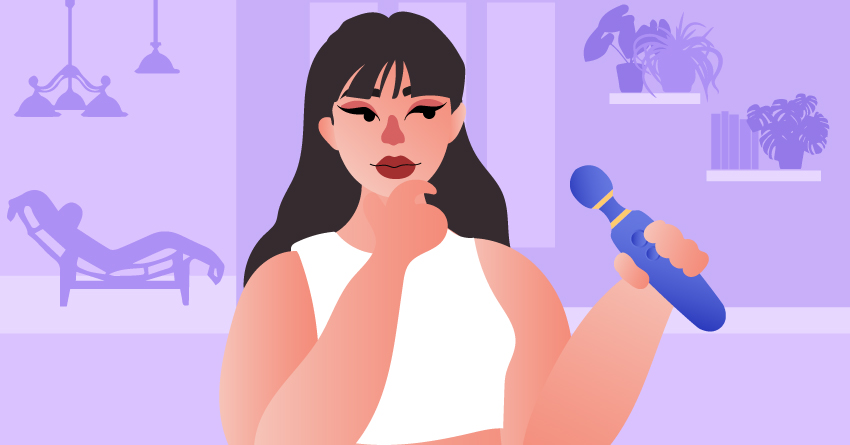 Wand massagers give your intimate parts the sensual massages you deserve after a hard day from work. They're used externally. So, just like the clit suckers, if you're concerned about your hymen breaking, wand massages are the toys for you. You can use them for solo masturbation and as part of your foreplay during couple plays. They can be battery-operated or rechargeable.
Pros: Great for clitoral stimulation. It can also be used for body massages— you're basically getting two items for the price of one!
Cons: You can penetrate it with your vagina. Also, regular wand vibrators are a bit chunky so if you're looking for a travel-friendly variant, opt for a mini wand massager.
Recommended Wand Massagers
11

Realistic Dildo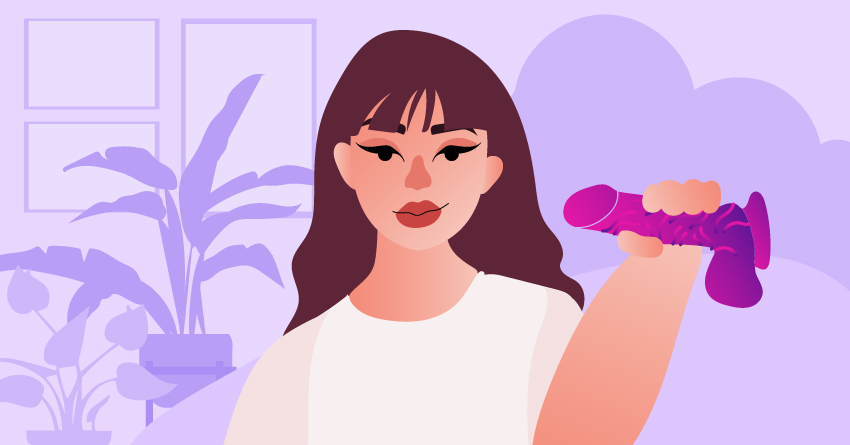 For some beginners, they're more comfortable with using female sex toys that closely resemble the familiar appearance of a real penis. Realistic dildos are just what you need if that's what you're into. These toys are painstakingly designed to mimic the shape and feel of a penis to make sure that the user gets the experience she wants out of the toy. Now, if you've never experienced sex before and wanted to try using a dildo, go for small or average-sized ones.
Pros: Great for women who are into vaginal penetration. If you're using a dildo with a suction cup, you can practice different sex positions with it. You can also use it to master your blowjob skills.
Cons: It's not as discreet as the other female sex toys on this list. It's also not the best beginner toy for women who are into clit stimulation.
Recommended Realistic Dildos
12

Vibrating Dildo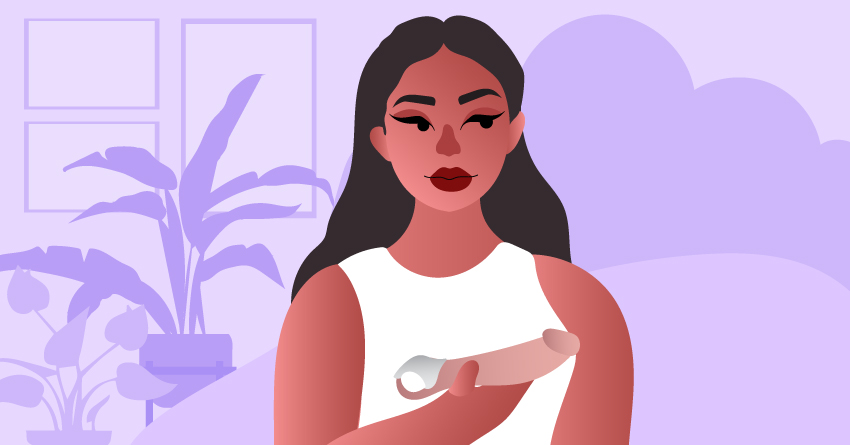 Get the best of both worlds with a vibrating dildo! As the name suggests, this toy can work as a classic vibrator and a dildo. Just turn on the vibrations if you want to use it as a vibe, then turn it off if you want to penetrate your vagina with it— or you can turn it on and thrust it in simultaneously for an orgasmic experience!
Pros: Works well for both external and internal stimulation. You'll also save some money with this type as it can work as a dildo and classic vibe.
Cons: Same with realistic dildos, this is one of the sex toys for beginners that's not discreet. Most models of this type also provide broad vibrations.
Recommended Vibrating Dildos
13

Anal Beads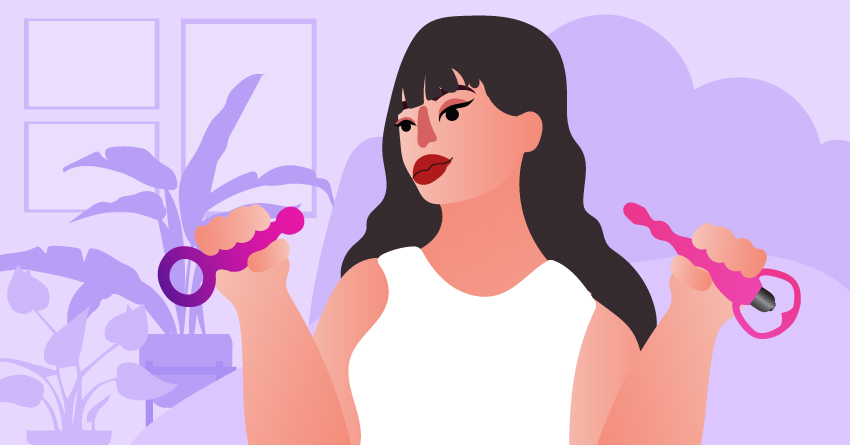 If you want to experience backdoor fun, then you might be interested in trying anal beads. This anal toy is designed with a series of silicone balls, all attached to a silicone string or tube. What's great about this one is that the size of the balls is gradual, so you don't have to get overwhelmed compared to inserting a chunky butt plug.
Pros: Easier to insert than a butt plug. Provides a new and pleasurable stimulation as you'll need to thrust in and out the toy in your bum.
Cons: You'll need to manually thrust the toy in and out of your butt; some people may find this tedious, especially for people who want to multitask in their solo plays.
Recommended Anal Beads
14

Butt Plug Starter Set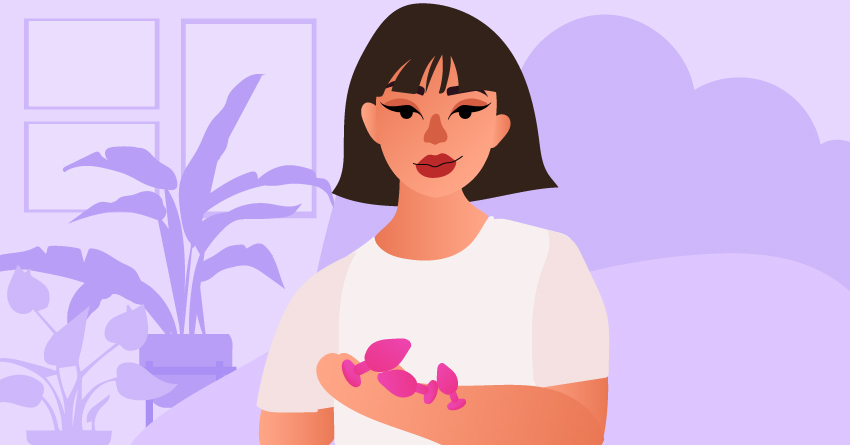 A butt plug creates more pressure on the back vaginal wall, and this pressure heightens the sensations she feels. Regardless of gender, butt plugs are a great way to start venturing some backdoor fun for beginners in sex toys like you. If you don't own one now, you should consider trying and seeing them for yourself.
Pros: If you want to experience double penetration, this is one of the female sex toys that would work well for that. Having a butt plug starter set also helps you prep for anal sex.
Cons: It just gives a "fuller" feeling in your butt, making other sexual activities such as dildo play or fingering a lot pleasurable. If you want the plug to provide continuous stimulation inside, get a vibrating anal plug instead.
Recommended Butt Plugs
15

Kegel Balls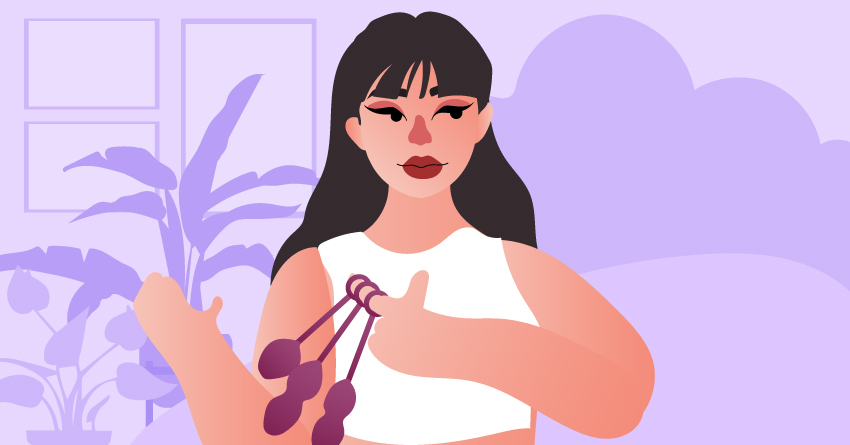 Kegel balls, or Ben Wa balls, or whatever you want to call them, have long been used to strengthen vaginal and pelvic floor muscles, which may have been weakened due to aging or childbirth. But more than providing a great workout for these muscles, kegel balls are also known for enhancing sexual pleasure, especially when used during syntribation. Kegel balls come in different weights and sizes, and they help you practice "contracting" and "releasing" different muscles with ease.
Pros: It's great for your pelvic floor muscles. Can amp up the sensations during syntribation; just insert the ball(s) in your vagina and then squeeze your thighs. Feel the balls rolling in your vaginal walls.
Cons: Unless it has vibrating capabilities, a kegel ball doesn't provide orgasmic sensations in your intimate area. It's more of an addition, not the main love toy.
Recommended Kegel Balls
Factors to Consider When Picking Your First Adult Toy
As you've learned the best female sex toys for beginners, you probably now have an idea of what to get. But if you're still wondering and unsure what to pick from the list, check the list below.
1

Preferred Stimulation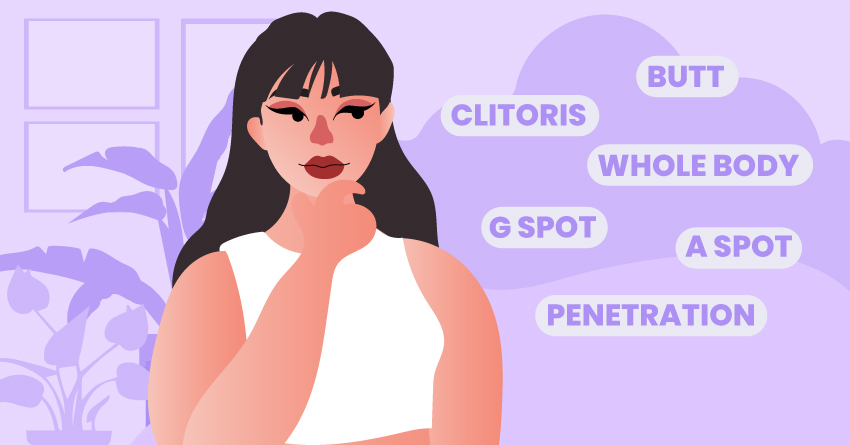 First things first, discover your preferred stimulation. You can do this by touching yourself; observe your breathing and reaction to various types of stimulation.
Once the deed is over, ask yourself: do you experience incredible pleasure when touching your clit? Do you love fingering your butt? Are you cumming as soon as you rub your finger to your g-spot? Do you prefer squeezing your thighs or pillow humping? List down the kinds of stimulation that you like— this will be the basis of what kind of toy you'll enjoy playing with.
2

Budget
Once you've listed down your preferences, you will then need to set up a budget. As much as we want you to invest in luxury sex toys, we recommend just going for something that's on the budget-friendly side.
Why? Because it's your first time using that toy. If you realize you don't enjoy it as much as you would think you would, then you've just wasted thousands of pesos for a sex toy that you won't be using regularly. That's why just go for the budget-friendly ones first, then once you've figured out that you love using that toy, you can then upgrade to more expensive ones.
3

Material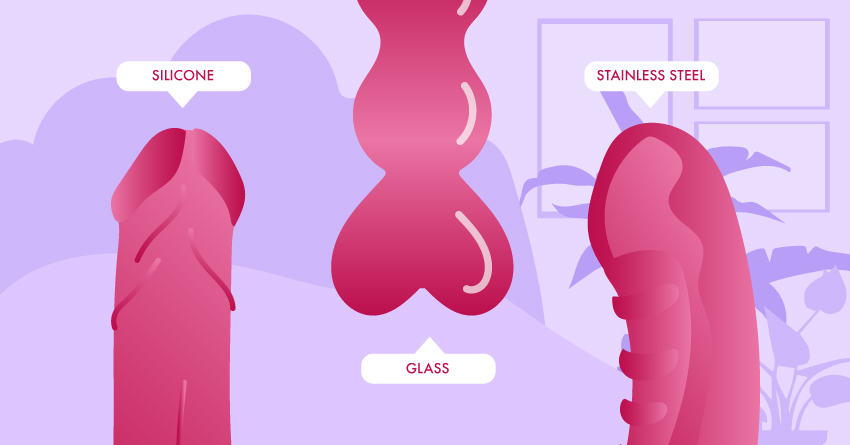 When purchasing female sex toys, check the material, as some materials can be bad for the body. For instance, you shouldn't get any sex toy with a jelly rubber on it. They are porous, which means that bacteria can get trapped in there— no matter how long you clean it, the bacteria will still thrive. So make sure to check the material of your chosen sex toy, or you may end up with irritation or infection at the end.
4

Design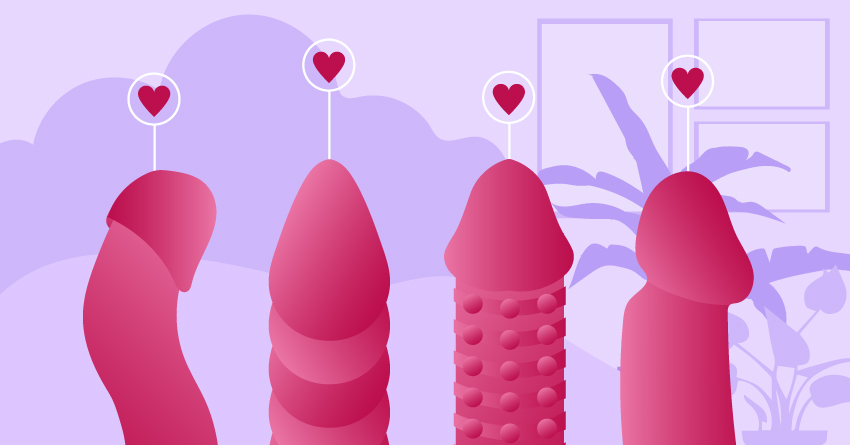 Design matters too. Before picking your first ever sex toy, list down your preferences in terms of design. Do you want something discreet or something realistic? Do you like your love toy to be small or large? Are you interested in getting a uniquely designed toy or just opting for the classics? Here are some of the things you should consider when getting yourself a love toy.
5

Features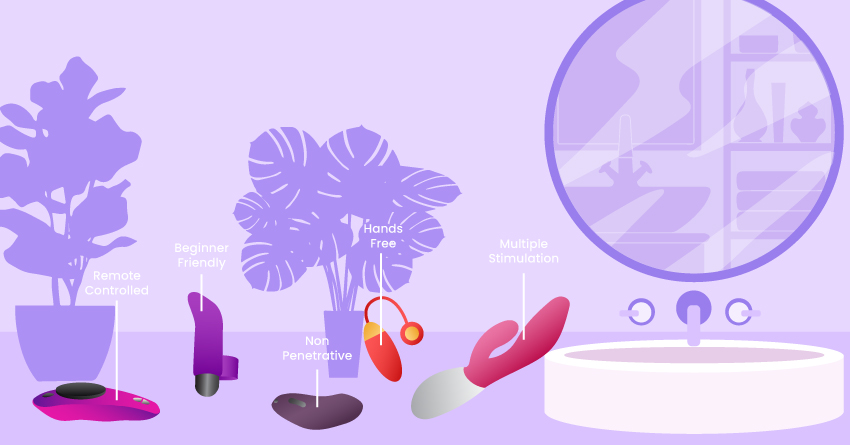 When searching for the best female sex toys for beginners, make sure to list down your preferred features. Are you looking for something rechargeable or battery-operated? App-controlled or remote-controlled? With 10+ vibration modes or less than that? Those are some of the things that you'll need to consider.
However, if you're sticking to a specific budget, just stick with preferences that fit that price point. If you want an app-controlled vibrator, you can't expect it to be below one thousand pesos. You either look for other vibes that fit your budget (but don't have the app-control function) or increase your budget.
Other Sex Toy Play Essentials
As you've learned the best female sex toys for beginners, you're probably added some of the toys on the lauvette cart. But before you click the checkout button, make sure to include these sex toy play essentials too!
1

Water-Based Lubricant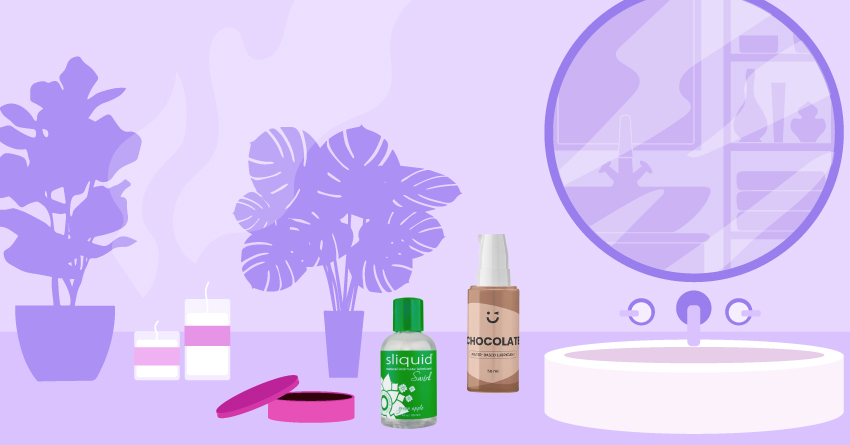 Contrary to popular belief, using lube isn't just vital for couple plays— you should also use it during solo sessions! It provides a smoother glide when you rub your sex toy in your vulva. If you're planning to use a dildo, it makes the insertion a lot easier. As for anal toys, using lube is a must, as your bum doesn't self-lubricate.
With that, make sure to have a bottle of lubricant ready before trying out these sex toys for beginners. Make sure it's water-based as silicone-based lubes can deteriorate the surface of your silicone-made love toys. On the other hand, oil-based lubes can irritate your intimate area, so just to be safe, stick with water-based ones.
2

Condom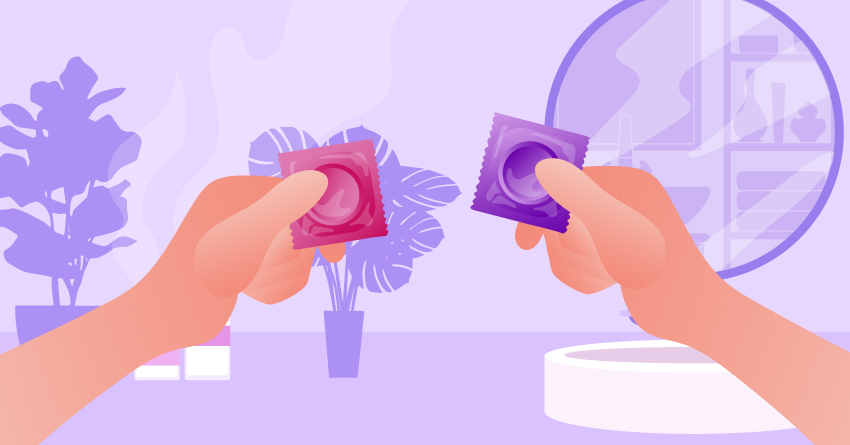 You're probably wondering why condoms are included on this list. Well, aside from protecting you from unintended pregnancies and STDs, condoms can also make your sex toy clean up a lot easier. So if you're using sex toys for beginners meant to be inserted, we recommend wrapping those toys on condoms first; we also highly suggest wrapping your penetrative toys if you plan to share your sex toys with a partner.
3

Menstrual Cup
Imagine this scenario: You're on your "heavy days" and feeling a bit horny. You wanted to use sex toys for beginners and have a fun time with your clit; However, you're worried about the mess you'll make after the deed. So you're just lying in bed, frustrated as you can't make yourself cum.
Now, you don't have to feel this way anymore during your red days. All you need is a menstrual cup.
If you're unfamiliar with this fem-tech product, it is a flexible bell-shaped cup designed to collect menstrual blood. To use it, you have to fold it and insert it in your vagina. Now, it may take some time to master using this product, but once you're used to the period cup, you can have steamy solo plays without any mess. 
4

Toy Cleaner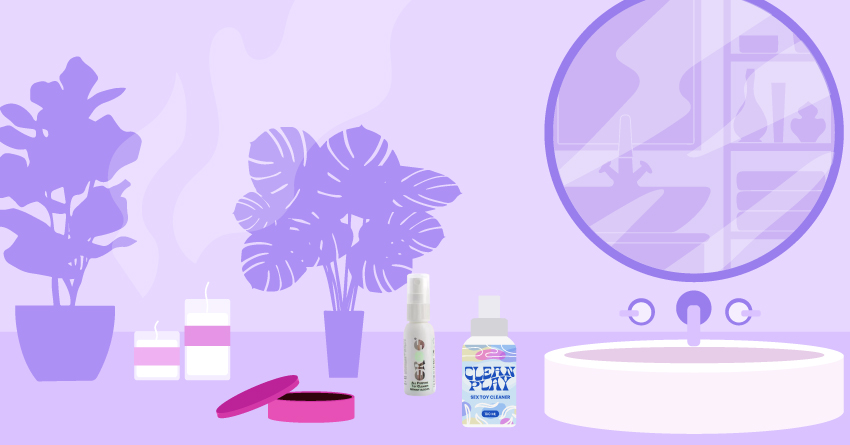 Cleaning your sex toys properly is a must! Remember, you're pressing and rubbing the love toys in your delicate area, so make sure you're using a cleaner that's specifically made for pleasure toys. That's why aside from getting the other essentials on this list, make sure to get a sex toy cleaner. It has a unique and body-safe formulation specifically designed for love toys. You'll just need to spray, wait, and wipe.
5

Storage Pouch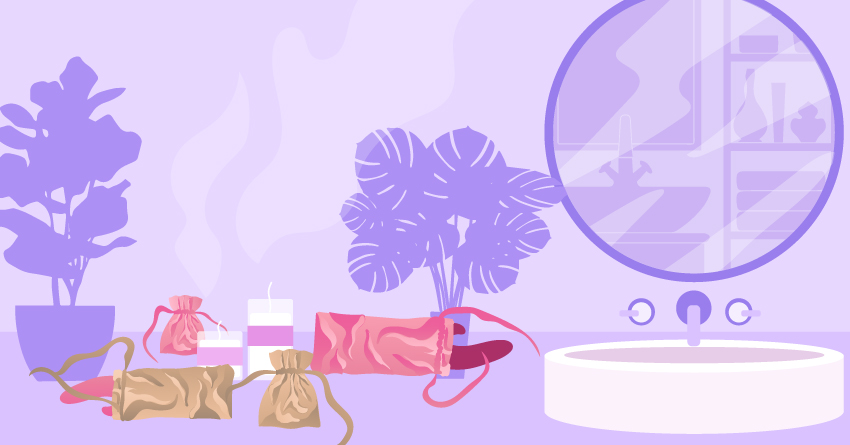 Once you're done with cleaning your love toys, you'll also need to properly store them. Each toy should be kept inside a satin or velvet pouch— not in some plastic bag or in its box! By securing them in a storage pouch, you're minimizing the toy's exposure to dust and dirt. Also, keeping the toys in separate pouches will prevent cross-contamination.
Takeaway
And that wraps our beginner love toy guide for vulva owners! We hope you've found something from the list of female sex toys that we've shared in this article. But if you're still having some difficulties in finding the right love toy for your needs, just shoot us a message on our social media pages, we'll be glad to help you out. Explore and enjoy!