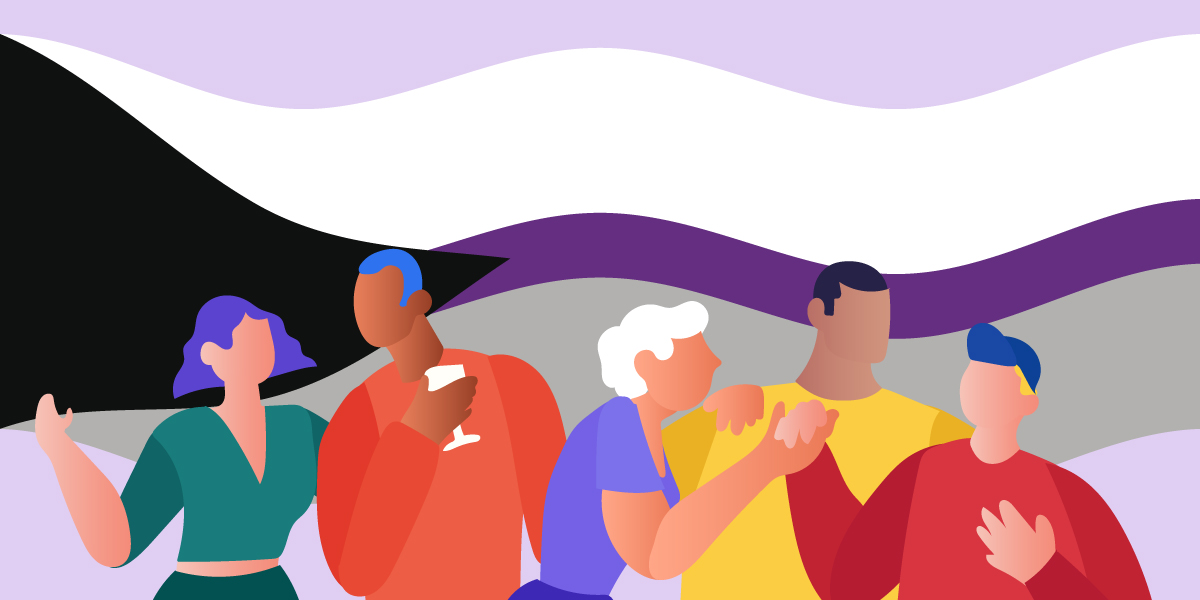 With so many dating apps currently at our fingertips, quickly swiping right for a potential relationship or hookup has never been easier. But sexuality has a wide spectrum of preferences, and similar things turn on not everyone. Some people seek out deep, emotional connections before they feel ready to be physically intimate. If you view the emotional connection as necessary for getting physically intimate, you may identify as demisexual. In this article, we will tackle what demisexuality is, the traits that signify someone as a demisexual, the misconceptions about it, and of course, we will answer FAQs on the topic at the latter end of the article.
What Does Demisexuality Mean?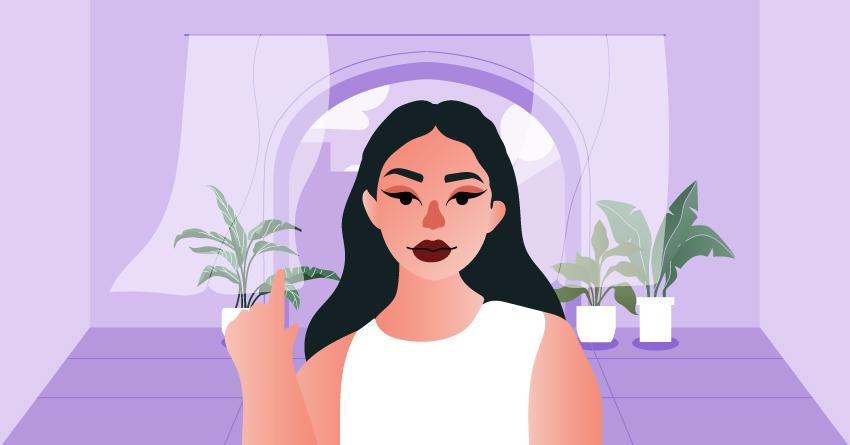 Demisexuality is a sexual orientation in which one feels sexual attraction only after forming an emotional connection. The term comes from being "halfway between" sexual and asexual and can often be confused with gray asexuality. 
An intense emotional bond is needed as a precursor to sexual attraction or stimulation for those who identify. This attraction goes beyond just needing to like someone before diving in physically. A demisexual person can experience virtually no attraction before there is an established emotional bond. This makes it difficult for people who identify as demisexual to feel attracted to someone without being friends first. 
There are plenty that mistake demisexuality for other sexual behaviors, like abstaining from sex until marriage. However, demisexuality is not a choice: it is a sexual orientation. And like other sexual orientations, it is a distinct pattern of attraction rather than a pattern of behavior. We will discuss further in the article the common misconceptions about demisexuality so keep reading.
Difference Between Demisexuality And Gray Asexuality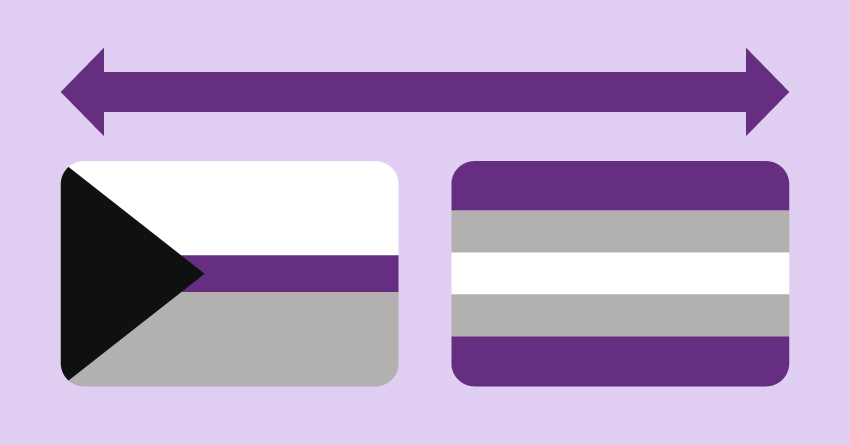 If you've come across the term demisexual, you may have also heard of gray asexuality. Gray asexuality is another term that often gets tossed around when discussing demisexuality. According to demigray.org, gray asexuality is a catch-all term for people who aren't quite asexual or non-sexual. 
There are a variety of reasons someone may choose to identify as gray; these include experiencing sexual attraction infrequently, experiencing it under specific circumstances, and more. While demisexuality and gray asexuality encompass only feeling sexual attraction under specific circumstances (with demisexuality meaning that you need an emotional relationship first), they differ. 
People who are gray asexual could have occasional sexual attraction, a low sex drive, or do not feel strongly about sexual attraction (even though they do feel it). People who identify as gray asexual are not necessarily demisexual, but many demisexual people identify as a subset of gray asexuality.
10 Things To Know About Demisexuality
You've learned the definitions and misconceptions about demisexuality, but there is more history to this relatively new term of sexuality. Learn more about it by looking at our list below.
1

It's a relatively new definition of sexuality.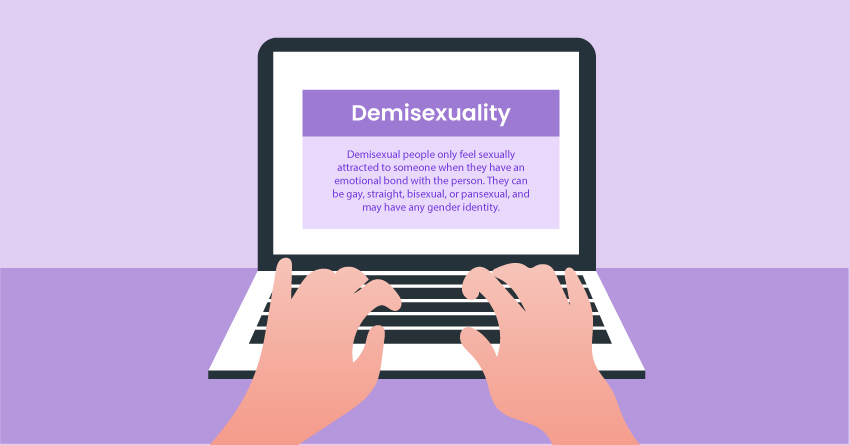 The term "demisexuality" was first coined in an online forum in 2006 by a member of Asexual Visibility and Education Network (Aven), a website in 2001 designed to provide a resource on all things asexual – asexuality being the description for a person who does not experience sexual attraction at all.
2

There is a demisexual pride flag.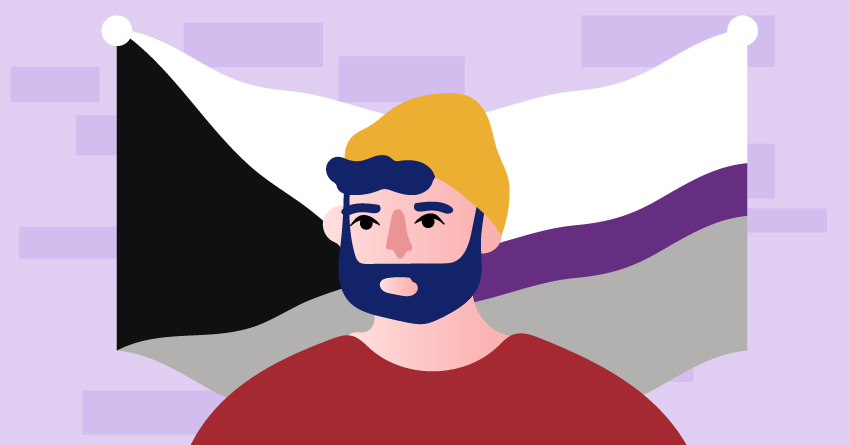 The demisexual flag has a black triangle shooting out from the left side, a thick white horizontal line on top, a thick gray line on the bottom and a thin purple stripe in the middle.
3

It falls on the asexual spectrum.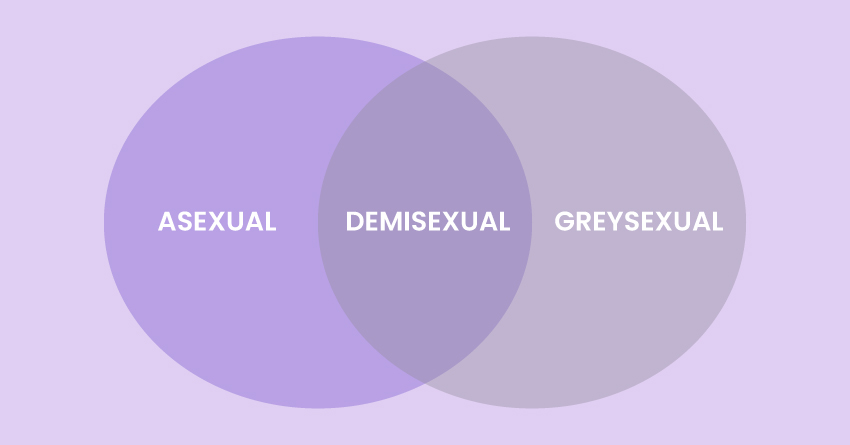 The asexual spectrum, according to the Demisexual Resource Center, has asexuality at one end and nonasexuality at the other. Demisexuality falls somewhere in the middle of this spectrum because a demisexual person will feel very little sexual attraction toward others.
4

You can be demisexual and have another sexual orientation.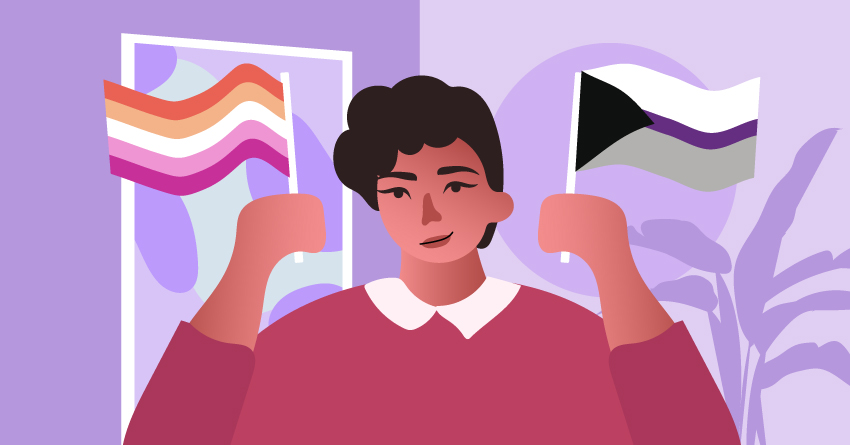 Not only can you be demisexual and have another sexual or romantic orientation, but there's often a lot of overlap. Because demisexuality simply describes the fact that someone can form a sexual attraction only if there's a strong emotional bond, it doesn't describe gender preferences (or lack thereof).
5

Being demisexual may look and feel different for everyone.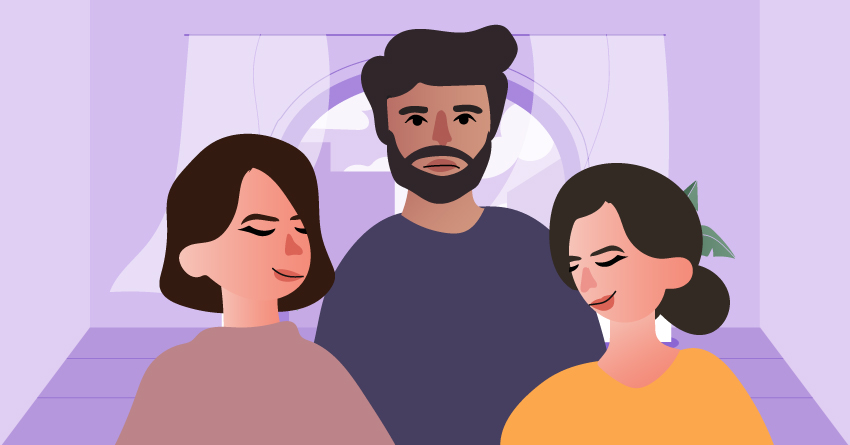 Because being demisexual is on a spectrum, what it means might look and feel a little different for everyone. Some demisexual people prefer to be friends with someone before opening up any conversations about romantic dating. Others may never feel any sort of sexual attraction to anyone at all. Sexual attraction can also fluctuate within demisexuality: Maybe you experience it once the bond is formed, and then it goes away.
6

There is also a difference between demisexual and sapiosexual.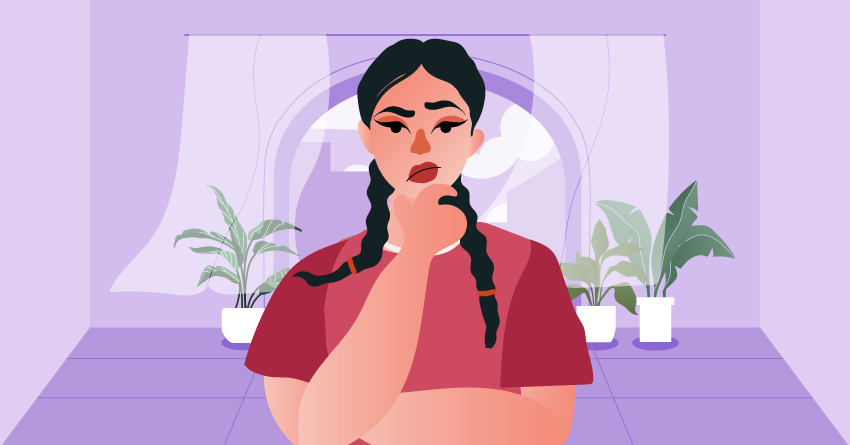 The terms sapiosexual and demisexual are sometimes conflated too. Though quite simiar, they are two very different terms. While a demisexual is someone who feels sexual attraction to someone only once they've emotionally bonded, a sapiosexual person finds themselves especially attracted to someone they view as intelligent.
7

You can be supportive of demisexuals in your life by respecting their boundaries.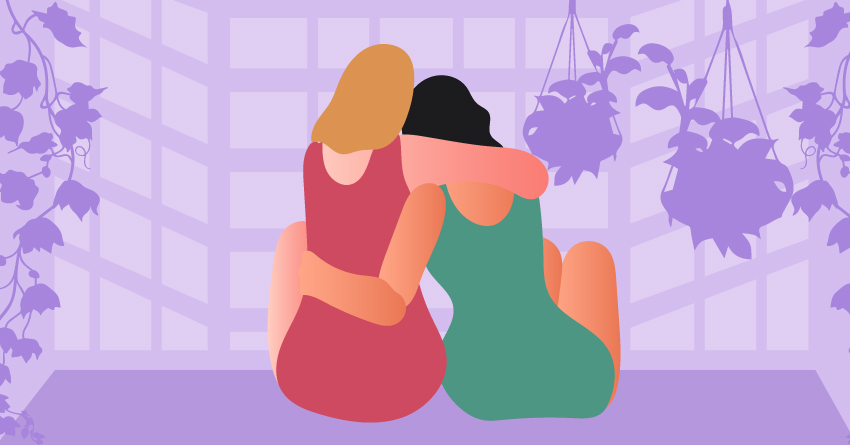 Maybe a friend casually mentioned that they identify as demisexual, or perhaps someone came to you in confidence to share this intimate detail about themselves. It could also be possible that someone you're romantically interested in has told you that they're demisexual. Whatever the case, it's important to be sensitive, accepting, and patient.
Ultimately in our current climate where casual sex feel relatively normal it can be easy t say things like "Just get on with it!" or "Be spontaneous!" to someone who seems to be waiting a long time before. This isn't ideal. We might judge someone as 'uptight' when they express a desire to refrain from being sexual unless they are in a situation that includes warmth, support, and a deep friendship. Everyone should be free to have their boundaries respected and decide what they are looking for and have their behaviour align with that.
8

Demisexuality has nothing to do with morality.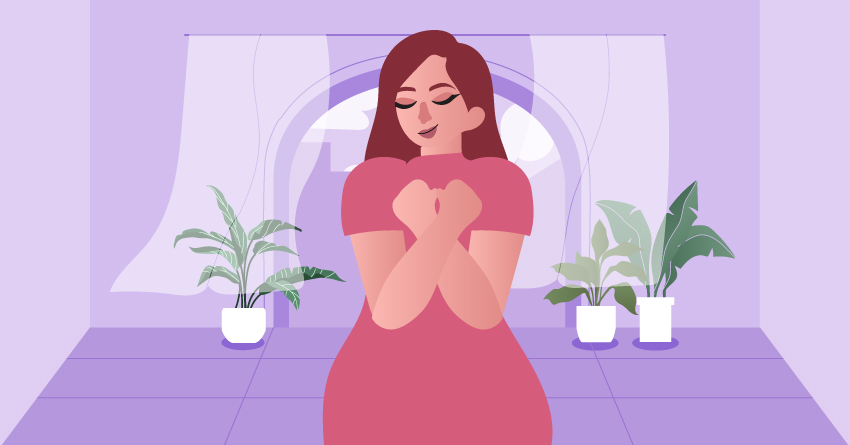 It's not that demisexual people have some ethical choice or higher moral code. They simply have a primary attraction that relies on emotional connection. Sexual orientations are not sensible or noble. People who choose to abstain from sex due to their morals actively decide not to act on their sexual feelings.
9

Demisexuality is not traditional or abnormal.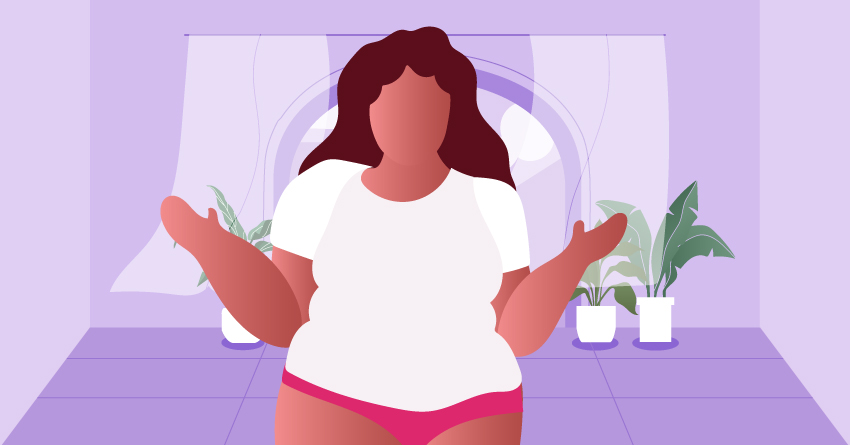 Demisexuality should not be pahtologized in any way. Since, it is a new definition of sexuality, it doesn't fit into the traditional model of human sexuality. But it can make someone feel better to label themselves this way.
10

Demisexual people don't have a physical "type".
While most people will immediately be able to describe the physical features of their ideal partner, this isn't always the case for someone who identifies as demisexual.  A demisexual may find themselves attracted to a variety of different people and find that looks are secondary to their personality, character, and how they bond together as a team.
How To Know You Are Demisexual
As you've read the prior definitions, you may now be thinking if you actually are demisexual too. Here are some of the signs and traits that a demisexual person can have, and see if these traits are actually in line with your own.
1
You have mixed feelings about sex.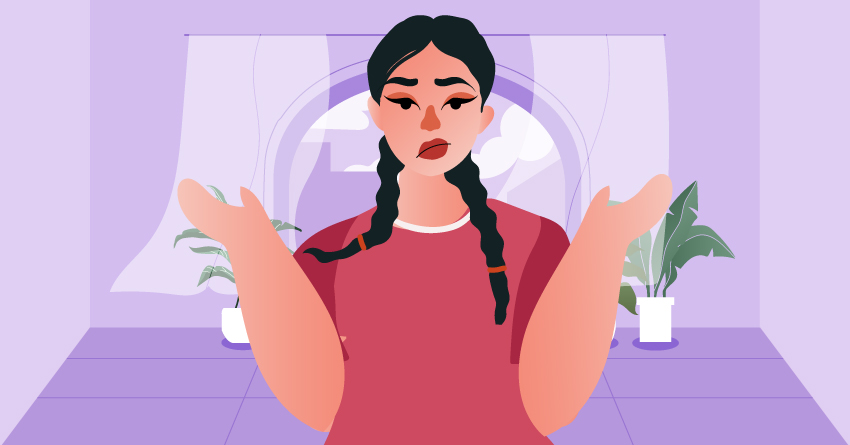 Two-thirds of demisexuals are repulsed by or indifferent towards sex. Perhaps sex is something you're okay never having (even for the rest of your life), or maybe it even grosses you out. When the conversation turns to sex, you feel awkward. Maybe you would like to have sex but feel anxious about actually doing it. Maybe you don't often masturbate, if at all. 
Alternately, you are happy to please yourself through masturbation whenever it suits you, but you don't understand why orgasms have to involve another person. And maybe when you think about sex, it makes more sense as an expression of love and intimacy than as a satiation of craving, and you need an emotional connection to enjoy sex at all.
2
Looks are mostly irrelevant for you.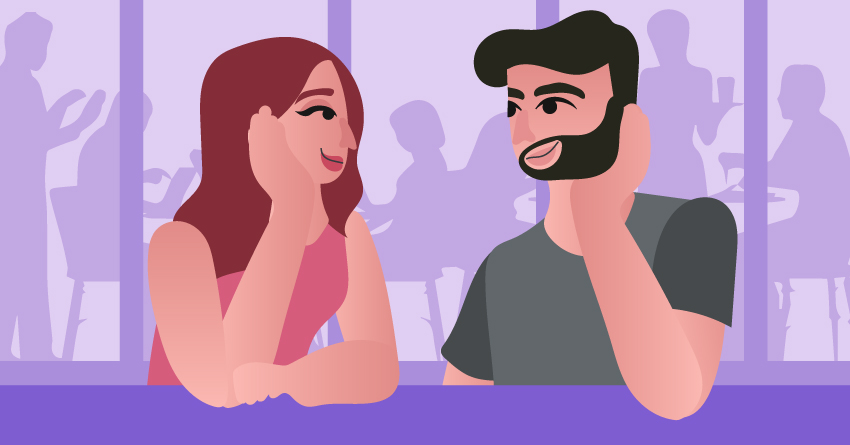 Demisexuals are attracted to personalities rather than faces and are more interested in having authentic connections based on similar interests above all else. For most people, looks may not be important in a relationship, but they can be a huge factor on some level. Plenty of us swipes right based solely on an attractive photo before even reading a profile.
3
Flirting doesn't make sense.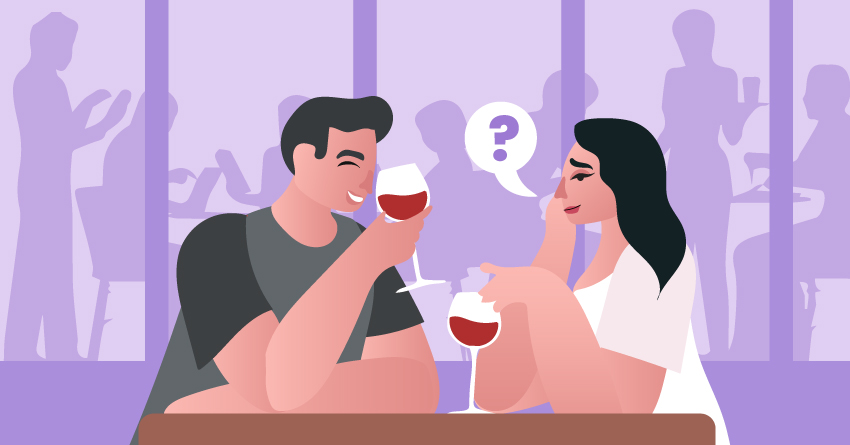 Maybe it goes right over your head, or it makes you uncomfortable. The idea of flirting seems pointless—why do that when you can have a proper, deep conversation and get to know the person instead? Maybe when someone gets flirty, you have no idea how to respond and would prefer to run in the other direction. 
You feel frustrated that you can't just talk to someone normally. Your friends point out that people were flirting with you or checking out later, or you realize only belatedly. You tend to avoid situations, like parties or clubs, where you can expect lots of flirting, and if you do, you're either on high alert or happily oblivious. 
4
Most of your relationships start as friendships. 
Demisexuals prioritize completely knowing a potential partner. You may often find yourself developing feelings for friends. This could mean that most, if not all, of your relationships, blossom from genuine friendships.
5
The way you think about attractiveness seems to be different from how other people think about it.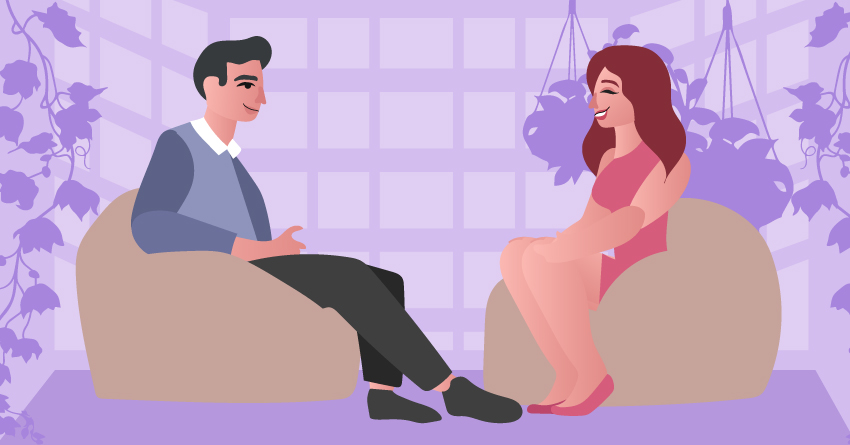 This sensation often happens to school-age demisexuals: peers start talking about crushes and sex, and the demisexual senses a disconnect. Perhaps you do find people good-looking, or there is a celebrity you admire. Or maybe you do have a crush but are more interested in getting to know them and spending time with them than having sex with them. 
The words "hot" or "sexy" don't mean much to you, especially when applied to real people. Maybe you don't have sexual urges, or you don't get what the big deal is about watching porn or going to a strip club or putting up posters of half-naked, muscular people. Perhaps you find people much more attractive when dressed sharply than when naked.
6
You like the idea of sex or want to have it but can't think of anyone you'd do it with.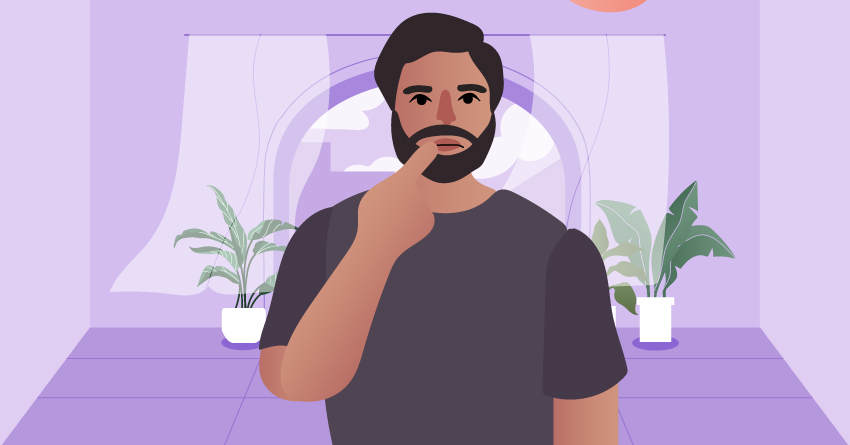 This experience is common for demisexuals. You may be fine with discussing sex with people, or maybe you also watch porn or masturbate. However, there is just one problem: You draw a blank when you think about who you'd make love with. It's like when you're starving, and you open the fridge only to find nothing appealing. 
7
You've probably been called a "prude."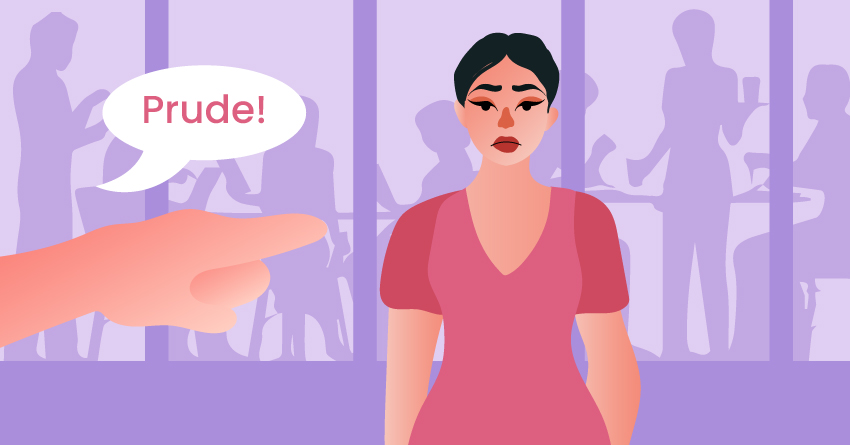 You may have been called a "prude" when it comes to dating and sex. This could be because of your demisexuality. Demisexuals are not usually sexually active and don't subscribe to one-night-stands. Just remember that no opinion matters except your own when it comes to your sexual partners and orientation. Figuring out your sexuality and navigating the dating world is difficult enough without unsolicited advice.
8
First dates are a huge deal for you.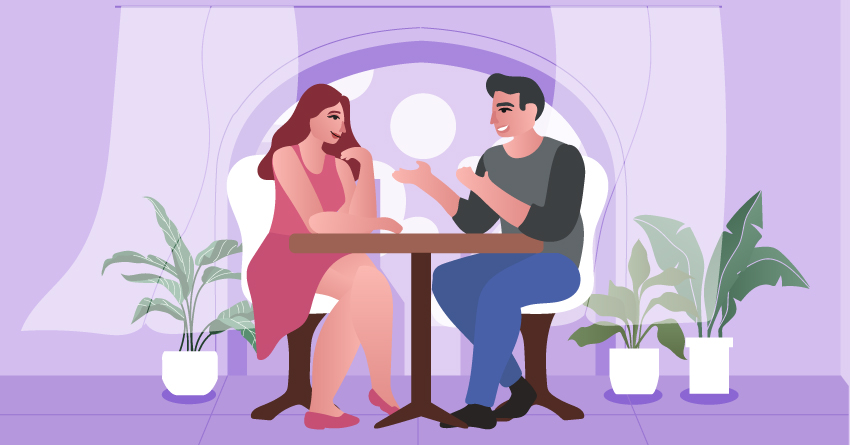 First dates can be significant for anyone, but they're a big deal for someone who identifies as demisexual. 
If you are demisexual, you probably like to talk about deep topics on the first date to understand the other person's personality, check your compatibility, and not waste your time. However, this may also be a negative thing. Your desire to get to know someone may lead you to obsess about everything concerning your upcoming date. Know that you can also try small talk on the first date. The conversation will lead on to how you want naturally if you find good chemistry with your date.
9
You're nervous about dating and would prefer to date your friends.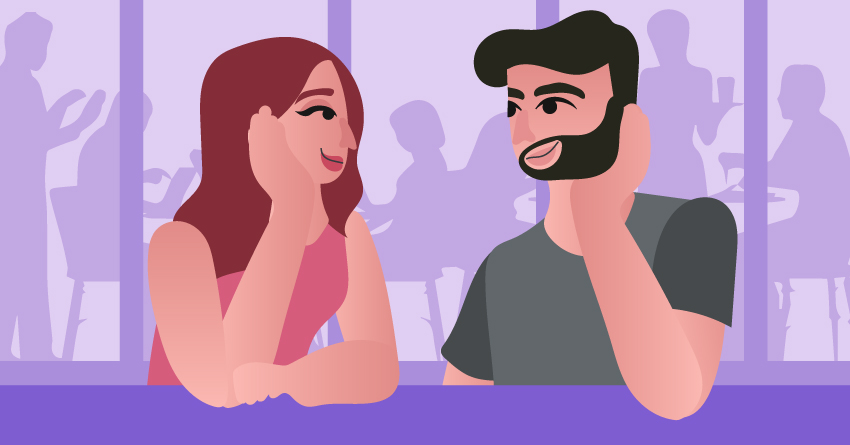 You'd like to be in a relationship, but casual dating doesn't appeal to you. You can only do long-term relationships because you seek great emotional intimacy before getting into anything physical. The idea of dating your friends may make more sense to you because you only develop sexual feelings towards people you know well.
10
When you do feel sexual attraction, it's confusing.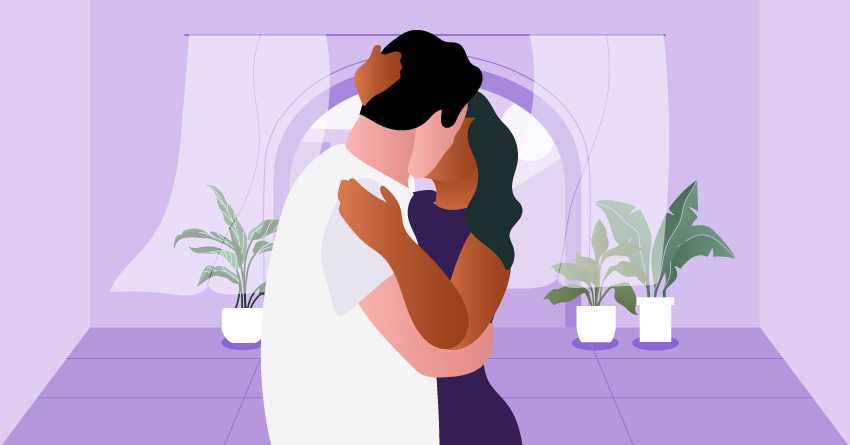 You may not realize it for what it is. People who are demisexual can be confused when they do feel sexual attraction. Those warm fuzzies when snuggling with a close pal..right? They can't imagine physically cheating on a partner simply because they don't find anyone sexually attractive.
Myths & Misconceptions About Demisexuality
To further explain demisexuality, we tackle the common myths and misconceptions about it in this portion. Scroll down below to learn more.
1

"

It only means having sex with people you love."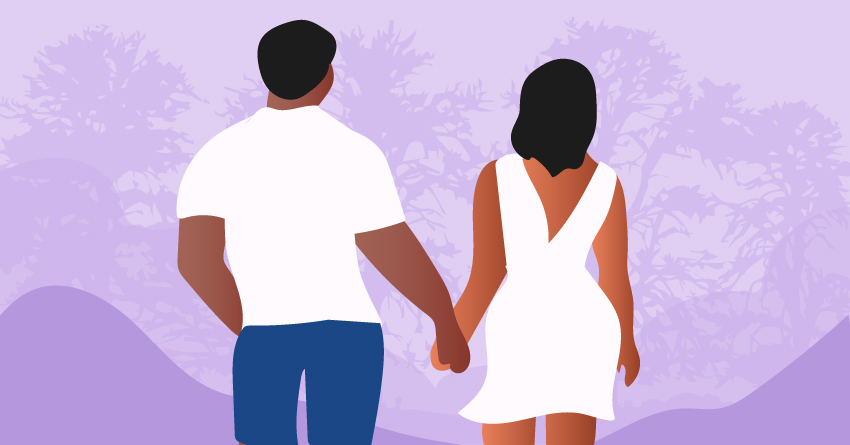 Demisexuals can choose whoever they have sex with, whether they love them or not. That doesn't make them any more or less demisexual. Demisexuality is when sexual attraction or feelings only occur after an emotional bond is formed with said person. Whether the demisexual chooses to have sex with them or not, whatever reason they may have for making that choice has absolutely nothing to do with the definition of demisexuality.
2

"

Demisexuality means abstaining from sex until marriage."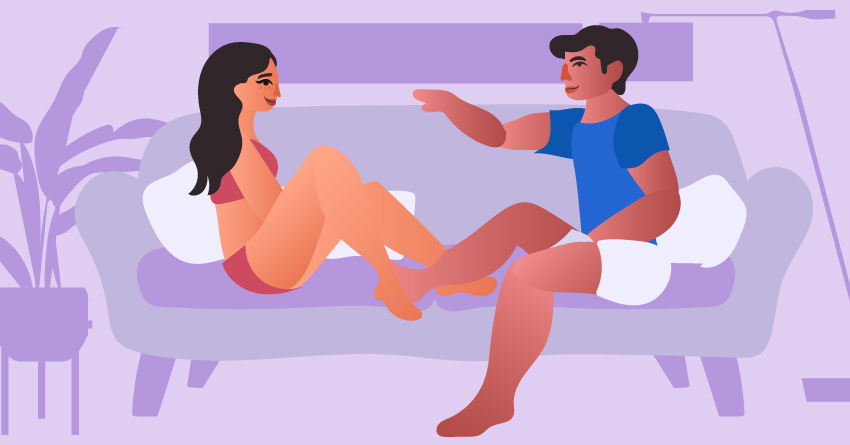 Just like the above misconception, many people think demisexuals are waiting until marriage. However, sexual abstinence is usually a religiously motivated choice and has nothing to do with whether the abstinent person feels sexual attraction or not. 
Many people feel sexual attraction but choose to wait until marriage because of their values. This does not mean they are demisexual. On the other hand, many demisexuals choose to engage in premarital sex.
3

"

It's a moral or noble decision." 
Patterns of sexual attraction are not decisions because you cannot choose who you are sexually attracted to. Demisexuals do not feel sexual attraction until they form a close emotional bond with someone. This has nothing to do with their morals and there is nothing they can do about it. 
Sexual orientations are not sensible or noble. People who choose to abstain from sex due to their morals actively decide not to act on their sexual feelings. Demisexuals can still choose to engage in premarital or casual sexual activity, and many do.
4

"

Demisexuals are afraid of intimacy."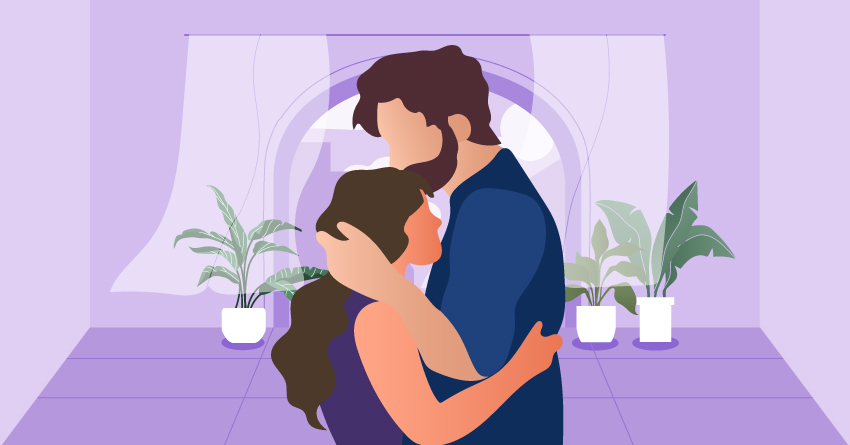 Physical intimacy is not the only type of intimacy out there. People who fear intimacy often have issues with being vulnerable with others and becoming close with others. This is not the same thing as requiring an emotional connection to develop a physical attraction.
5

"It's how most people, or women, operate normally."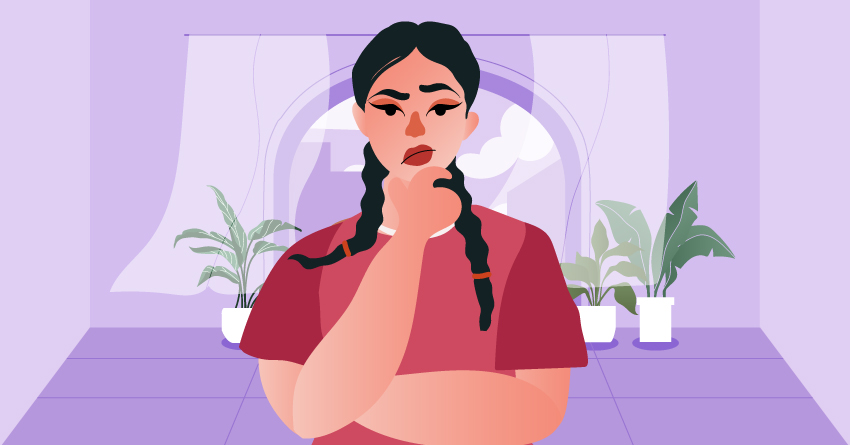 Most people feel sexual attraction far more often than demisexuals do and without the close emotional bond. Demisexuals can be sexually attracted to strangers, celebrities, or people they don't know well. However, they may choose not to act on that sexual attraction. Demisexuals don't have sexual feelings in the first place. They only have sexual feelings for people with whom they have formed a close emotional bond, which is usually not a lot of people. But anyone can choose to have sex with someone regardless of whether or not they are attracted to them.
Demisexuality: Frequently Asked Questions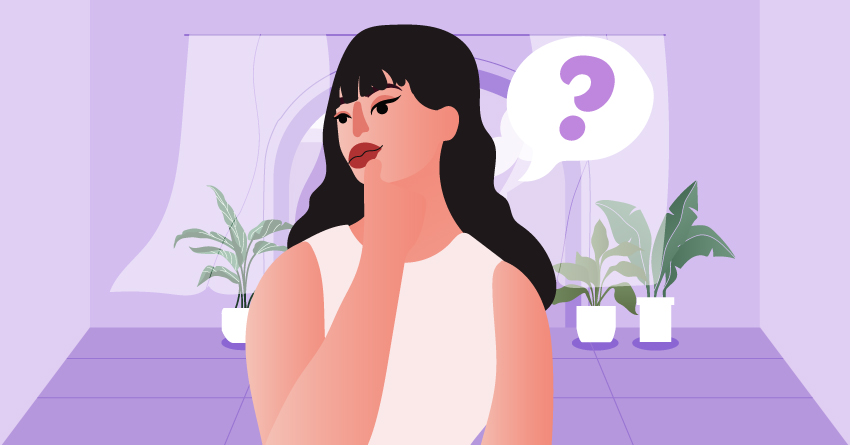 You've learned the definitions and misconceptions about demisexuality, but you may still have further questions on the topic. So, we've collated an FAQ just for you down below.
1
Should I come out as demisexual? 
That decision is entirely up to you. Do you want to come out? If not, then don't do it. You're not hiding anything or keeping a secret. Or perhaps you don't see the need to come out. If you do want to come out, then go for it. If you're unsure, maybe give it some time and see how you feel in a week or month.
2
Are demisexuals LGBT? 
There is no consistent agreement about whether people on the asexual spectrum, including demisexuals, belong under the LGBT umbrella. Many people do consider demisexuals part of the LGBT community, but not all. Demisexuals who are homoromantic or gender diverse may be more likely to think of themselves as part of the LGBT community. There's no right answer for everyone.
3
Does an emotional bond guarantee that sexual attraction will develop? 
Nope! Heterosexual men are sexually attracted to women. But they're not necessarily attracted to every woman they meet. Demisexuality is in the same light. A demisexual person isn't always attracted to everyone with whom they have a deep emotional bond.
4
Do demisexuals enjoy sex? 
As with people of other sexual orientations, demisexuals vary in their enjoyment of sex and desire for it. In the context of a romantic relationship, some demisexuals may experience strong sexual desire and great enthusiasm for sex. 
Others may enjoy sex but primarily experience interest in the context of their partner's desire rather than the spontaneous desire of their own. In general, sex is less important to demisexuals and other people on the asexual spectrum than people who identify as fully sexual. However, that does not mean that they can not and do not experience sexual enjoyment.
5
How can I explain demisexuality to others? 
It can be hard to explain demisexuality simply because many people haven't heard about it, so they don't have a basis for understanding what it is. 
Start with the definition: demisexuals only feel sexual attraction after they form a strong bond with someone. You could say that demisexuals are attracted to no one until they form an emotional bond. And you can explain it as a subset of asexuality, which can be explained as the "opposite" of bisexuality, as asexuals are attracted to no gender.
Remember that it's not your obligation to explain either. If you don't feel comfortable explaining or sharing, it's okay to point the person to this website or another resource so they can do more research on their own.
6
What are the risks of being open as demisexual? 
Demisexuals are unlikely to get extreme reactions but there is some level of risk, so be sure to consider that. We are saying this is not to scare you—it's just to let you know what could happen. 
If you are reasonably sure that your parents or guardians won't do this, then you're probably right. If the person you chose doesn't believe you, you might experience feelings of disappointment and betrayal. You might reconsider your relationship with them. This is a risk to be aware of as well. 
You can test how the person will react by bringing up demisexuality as a topic unrelated to you, though if they react poorly, it can also be disheartening. Even if the person is well-meaning, they may say hurtful things out of ignorance. It's important to remember that even the most understanding and supportive person may unintentionally upset you simply because they lack knowledge.
7
Is it possible to be both demisexual and gray asexual at the same time or fluctuate between the two?
Yes. You can simultaneously identify as demisexual and graysexual or demisexual and asexual. It's also totally okay to fluctuate between orientations.
8
I'm celibate due to my religious beliefs. Can I be demisexual? 
Your religion and your demisexuality are two different things. You are demisexual by nature and celibate by choice. It's just that these two things coincide. It doesn't mean you're not demisexual. It just means that you don't necessarily have to actively fight sexual urges like other non-demisexual members of your religion.
9
Am I demisexual if I don't like sex? 
About one-third of demisexuals find sex repulsive in varying degrees. Some even find nudity and genitalia repulsive. Even if they feel sexual attraction, some demisexuals never want to act on that attraction. This is a valid reaction of course. You can identify as demisexual if you are sex-repulsed.
10
Isn't it normal to only want sex after getting to know someone? 
Sexual attraction isn't something you can control—either you have sexual feelings for someone or not. You can't force it to happen, and you can't force it to go away, so you don't have a choice in the matter. 
There's a difference between feeling sexually attracted to someone and wanting to have sex with them. Sexual behavior, on the other hand, is something you can choose to participate in, or not. Most people on the non-asexual side of the spectrum feel sexual attraction regardless of whether or not they have a close emotional bond with someone. They may have sexual feelings for attractive people on the street, classmates or coworkers they've barely spoken to, or celebrities. 
However, they may choose to wait to have sex for a variety of reasons: it might not be feasible or appropriate, they want to make sure the person is respectful and kind, it's against their religious beliefs, they only want to have sex in a romantic relationship, etc. The difference is that demisexuals don't start with these sexual feelings at all.
Takeaway
Congrats, you've come to the end of this article! We hope this article on demisexuality has helped you on figuring out yourself and how you relate to others. Remember that the key is to have an open mind and continue learning. So next time you doubt your lack of attraction with people you just met, perhaps you need an emotional connection first.  
Feel free to check more relationship articles here in the Lauvette blog!