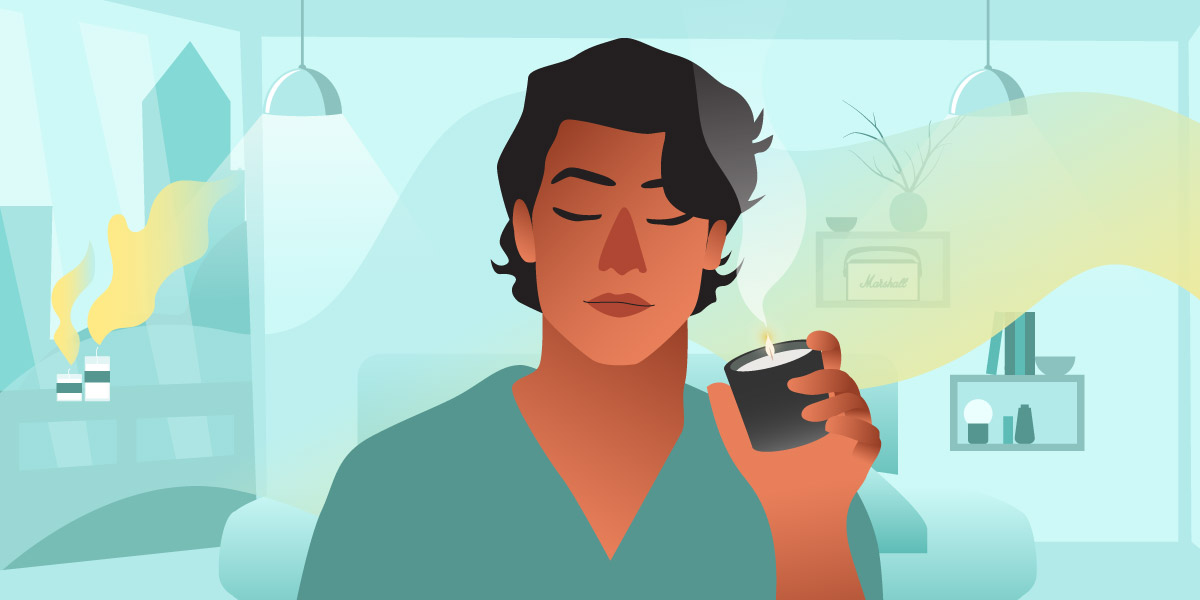 Disclaimer: This olfactophilia article is meant to provide valuable information for the reader; however, it is not a substitute for direct expert assistance. Seek help from a professional therapist or counselor for further guidance.
The connection between lust and scent has always been undeniable. At some point, we've all desired the lingering trace of our partner's perfume or the smell of their unwashed hair. Their aroma held an undeniable allure, making us feel all hot and bothered.
However, for people with olfactophilia, the connection is a lot stronger. While other people use certain scents as an add-on to intensify their sensual mood (think of people lighting scented candles or room sprays before having sex), people with olfactophilia need that particular scent to get themselves in the mood and, in most cases, to get off.
For this guide, we'll discuss what olfactophilia is, signs that you might have it, the common scents that evoke arousal, and what to do if you have it.
What Exactly is Olfactophilia?
Olfactophilia is the combination of the Latin "olfacto," which pertains to the sense of smell, and the Greek "philia," which means love. Also called osmolagnia, it's a complex and rare fetish characterized by individuals deriving sexual pleasure and arousal from specific scents or odors.
Though the Psychology Dictionary defined olfactophilia as "carnal interest in and stimulation by body odors, particularly those from the genitalia region," the smells of a person with this condition can vary widely. It can be as common as the natural body odor of a partner or as rare as seemingly mundane inanimate objects, like rubber, laundry detergent, body wash, and other related items.
Common Scents That Evoke Arousal
As mentioned above, many fragrances and odors can trigger a person with olfactophilia. But to give you a clearer picture, we'll tackle four scents individuals with this fetish may find particularly intriguing.
1

Natural Body Scent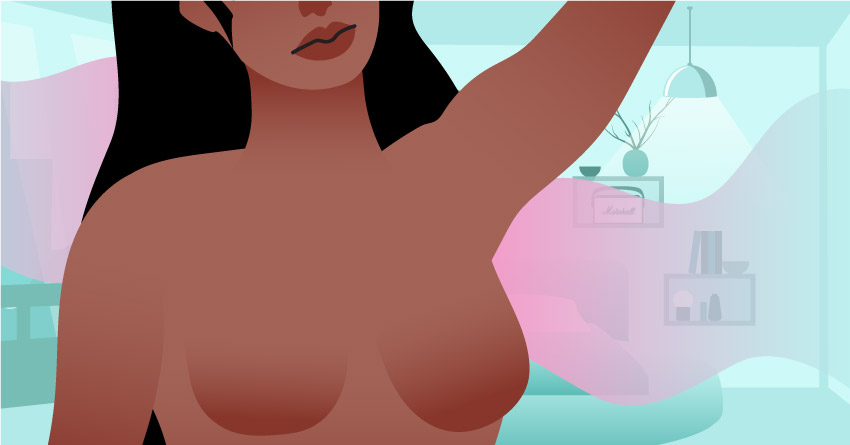 Individuals with this fetish are often captivated by the raw, unadulterated scent of a person's body. This is not about masking or concealing but celebrating every individual's unique aroma.
For example, a person with this condition may wanna have sex with their partner who hasn't showered yet. There are also cases where some women prefer smelling their partner's musty smell after a long day at work because it gives off a "manly" vibe.
2

Genital Odors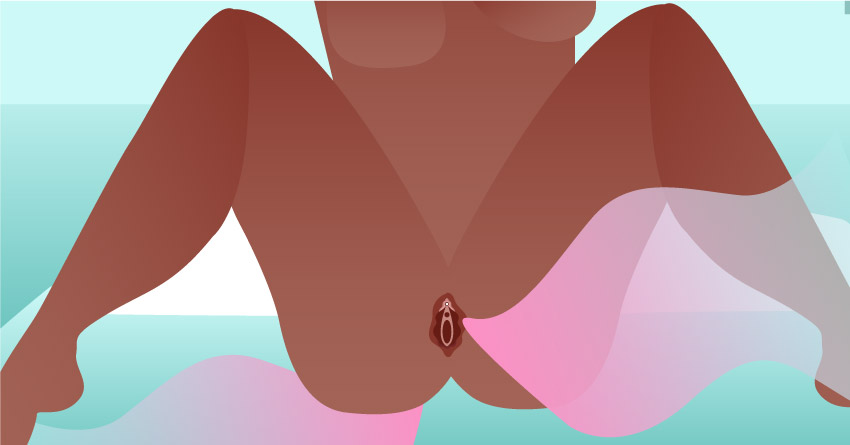 Genital odors are perhaps the most intimate scents, so most individuals with olfactophilia are incredibly aroused. Aside from being a visceral reminder of their previous sexcapades, genital scents have an unexplained allure.
For instance, some people love smelling used panties to the point that they're willing to pay sex workers for a piece of their sultry garment. There's even a "used" panty vending machine in Japan. However, these machines actually offer a replica, and the name is more of a gimmick. Meanwhile, some people love playing with their partner's semen due to its smell.
3

Foul Body Odors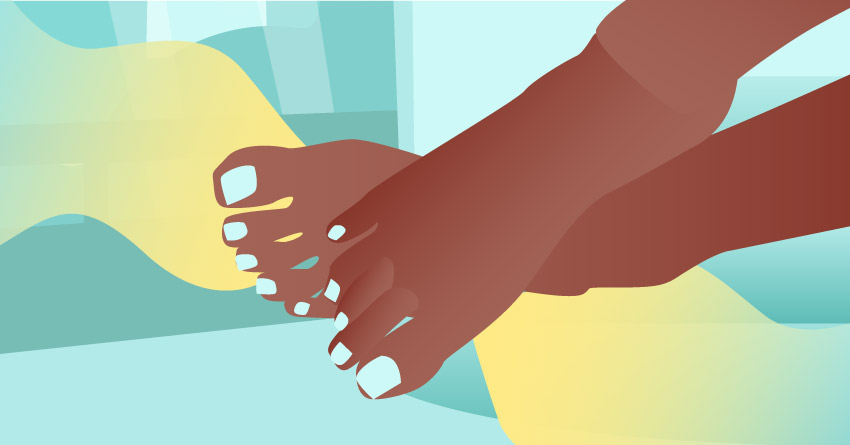 People with this fetish are interested in odors considered repugnant by common folk, such as the smell of unwashed genitals, sweaty armpits, musty feet, and stinky farts.
One known person who has a thing for this type of odor is French Emperor Napoleon Bonaparte. He once wrote a letter to his wife, Joséphine, saying, "Coming home soon; don't wash." He would also try to tease women working in the fields, touching their sweaty armpits, then holding his hand to his nose, seemingly happy with what he's smelling. In contrast, the field workers have no idea what he's up to.
4

Floral Scents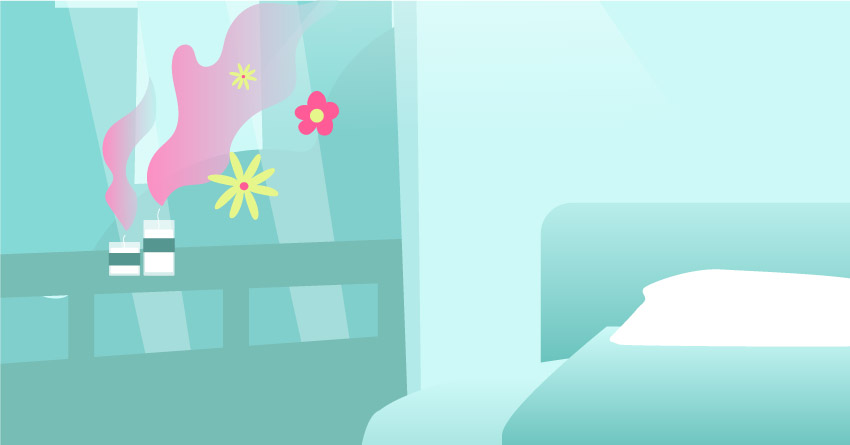 Several studies have shown that specific floral scents, usually formulated in laundry detergents, body washes, shampoos, conditioners, and perfumes, can evoke feelings of lust. For instance, there's a study about men's and women's fragrances for aphrodisiac properties that discovered the winning fragrance is the Jasmine scent. Rose scents are also known to boost confidence, fertility, and sex drive.
Possible Reasons Why People Have Olfactophilia
Several studies have discussed why people are aroused by certain scents. One possible reason is that smells are handled by the olfactory bulb, the part of the brain that delivers information to the other areas of the body, such as the amygdala and the hippocampus, the regions that play a role in emotion and memory. So, when they smell a certain scent, it could tap into their sexual memories, which evokes arousal.
Another possible reason is that positive-smelling odors are known to increase sexual arousal— positive odors can be as simple as your partner's natural odor or even your favorite foods. This is shown in the 1999 study by Alan R. Hirsch, Jason Gruss, Maryann Schroder, Charlene Bermele, and Deborah Zagorski. In this study, they provided 30 scents to 31 American male participants aged 18 years to over 60 years, then monitored the effects on their penile blood flow.
All of the odors have resulted in increased blood flow, but "the combined odor of lavender and pumpkin pie had the greatest effect, increasing median penile-blood flow by 40%. Second in effectiveness was the combination of black licorice and doughnut, which increased the median penile-blood flow by 31.5%."
What to Do If You Have It
Are you relying on certain scents to get off? Do you lust for unusual smells like farts, gasoline, wood shavings, and others? Do you prefer smelling your partner when they haven't showered? There's a chance that you have this fetish. Below are some of the things you can do to manage your desires.
Remember that there are limited studies about this fetish, and there aren't many verified testimonials about olfactophilia on the internet, so all of the tips in the list may not align with your situation. Please select those that would work best for you.
1

Communicate with your partner about these unusual desires.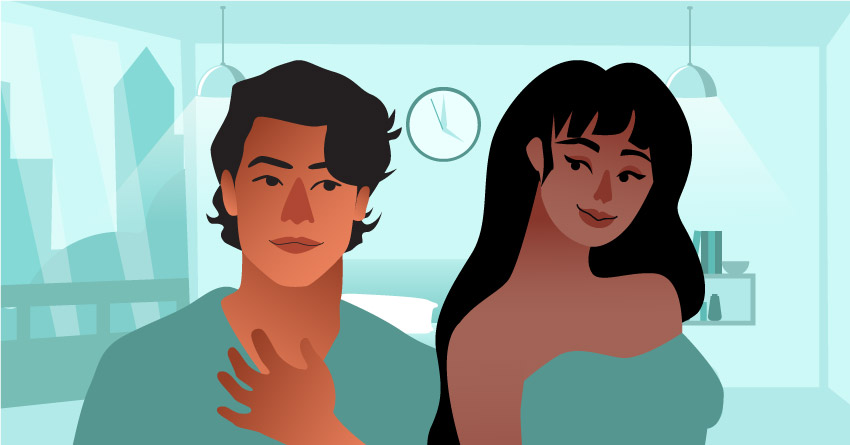 If your partner is connected with your olfactophilia, you may want to discuss this fetish with them. Let's say you find yourself hornier when they haven't showered, or you prefer smelling their sweaty armpits, it's better to tell them beforehand. Remember, what feels pleasurable to you may not be pleasurable (or even comfortable) for them, so it's better to explain this fetish to them and see if they're okay with you sniffing their armpits during sex or smelling their used undies.
This tip works if you've been with your partner for a couple of months, as it's too personal to be discussed in the first few weeks of your relationship.
2

Use scented lubes, condoms, and other wellness products.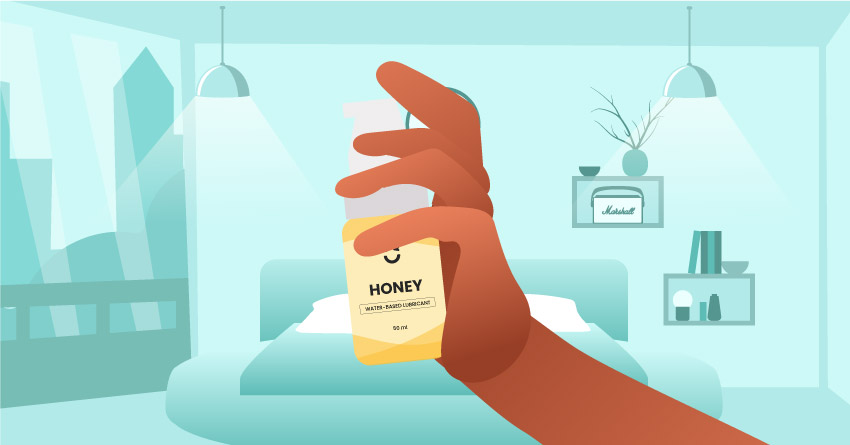 If you're drawn to certain scents, like fruity, floral, or sweet-like smells, then there are sexual wellness products that could help you elevate your sexual experience, such as stimulants, lubricants, and condoms. These scented and flavored products can help you satisfy those olfactory desires. You can head over to the next section for some suggestions.
3

Don't smell people without their consent.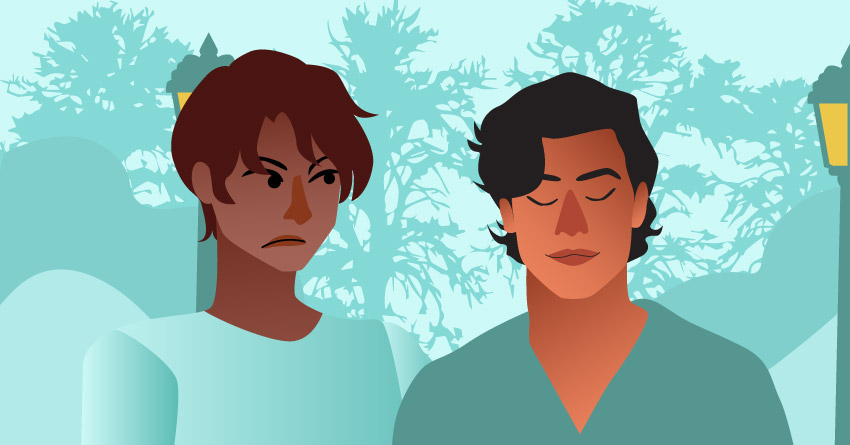 This is pretty common sense, but to emphasize to some oblivious folks, don't smell strangers just to satisfy your sexual urges. For instance, there's a viral video on TikTok where a man can be seen smelling women's butts in Barnes & Noble. It's not explicitly stated that this person has olfactophilia, but it clearly shows he's doing it for sexual purposes.
There's also a movie called Yuriko's Aroma, where the lead character Yuriko (Noriko Eguchi), a 30-something aromatherapist, gets turned on by a 17-year-old high school student named Tetsuya (Shota Sometani) who is also the nephew of the salon owner she's working on. She would then follow him around to smell him and do other questionable behaviors. Thankfully, this is a work of fiction, unlike the previous story.
Having a fetish like olfactophilia doesn't excuse you for creepy behavior. Again, there are sexual wellness products out there that you can use to help you with your scent-ual desires.
4

If it hinders your life, get professional help.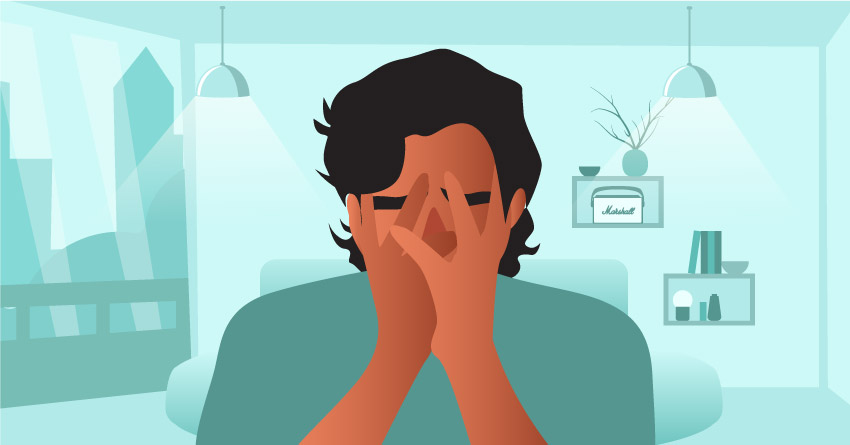 While olfactophilia can be harmless and usually involves consensual parties, it's essential to acknowledge that any sexual preference or behavior can become problematic if it negatively impacts an individual's well-being, relationships, or daily functioning. Seeking professional help is crucial when the lines between a fetish and a compulsion blur.
If you're getting to the point where you have urges to smell strangers and other questionable behaviors, consider getting help from a mental health professional. They can help individuals explore their desires and behaviors, understand their underlying motivations, and develop strategies to manage and control them healthily.
Ultimately, seeking professional help is not a sign of weakness but a courageous step towards achieving a more balanced life.
Sexual Wellness Products With Sensual Scents
If you love incorporating fruity and sweet scents in the bedroom, you're in for a treat! Whether you have olfactophilia or not, these flavored and scented products will elevate your sexcapades.
1

Honey Lube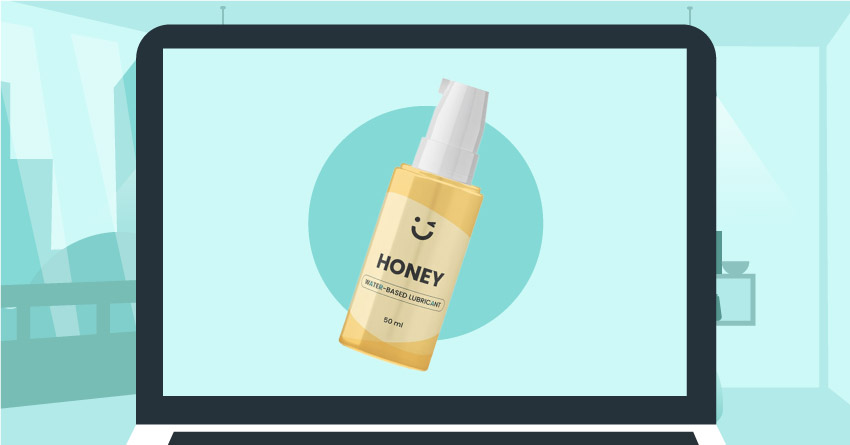 Into honey-scented products? This one has to be in your sex stash. The Lauvette Honey Lube has a gel-like consistency, perfectly emulating natural lubrication. It has a subtle honey smell and taste, giving you a buzzing good time.
2

Sliquid Edible Lubricant – Strawberry Pomegranate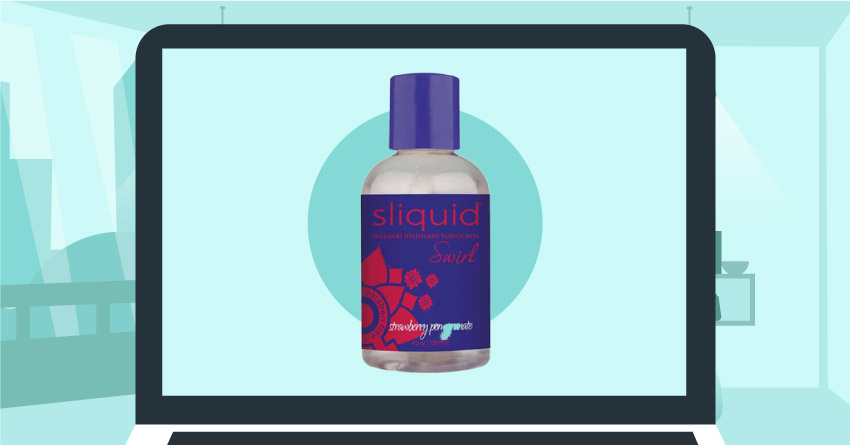 Do you find yourself extremely aroused by the strawberry scent? You'll love this one. This water-based, edible lubricant has a refreshing smell that'll make you wet with every sniff.
It also has the rich taste of strawberry pomegranate, which makes it an ideal lube for oral plays. Its formulation is also body-safe, non-toxic, and hypoallergenic. Since it's made by a well-known sexual wellness company, you can be assured of its top-notch quality.
3

Orgie Lube Tube Cocktail Collection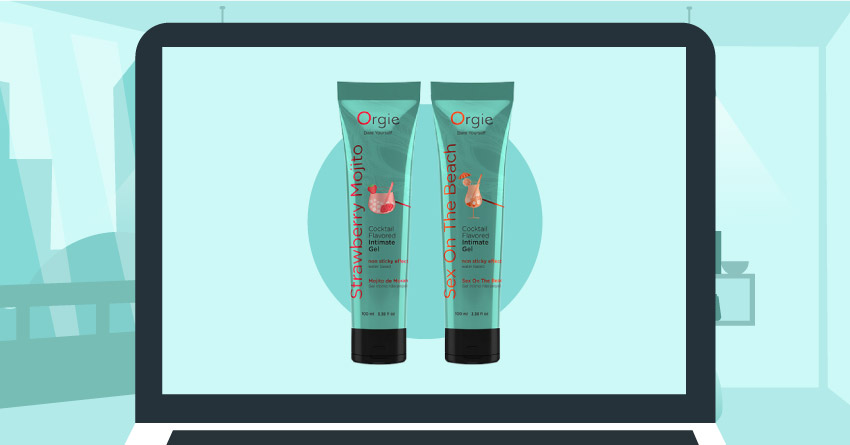 Do cocktails remind you of wild summer sexcapades? Do the smell of certain cocktails turn you on? We gotchu. The Orgie Lube Tube Cocktail has several flavors that'll blow you away. Made with water-based, non-sticky, long-lasting, and paraben-free formulation, these lubricants let you have a smoother groove in the bedroom and satisfy your olfactophilia desires.
This product line currently comes in these flavors:
Strawberry Mojito – Sweet and strawberry-ish scent
Piña Colada – Sweet and citrusy scent
Caipirinha – Sweet and earthy scent
Sex on the Beach – Sweet and citrusy scent
4

Orgie Lips Massage Kit – Cotton Candy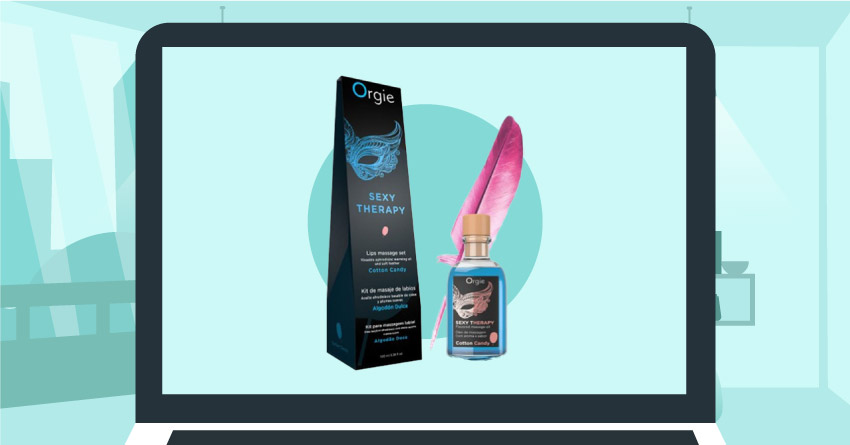 Into cotton candy? Well, this will hit that sweet spot. The Orgie Lips Massage Kit – Cotton Candy is a kissable and warming massage oil with a sweet scent— there's also a feather tickler to amplify your sensual plays. It's made with body-safe ingredients, ensuring your safety while having sensual fun.
5

Pasante Taste Condoms 12s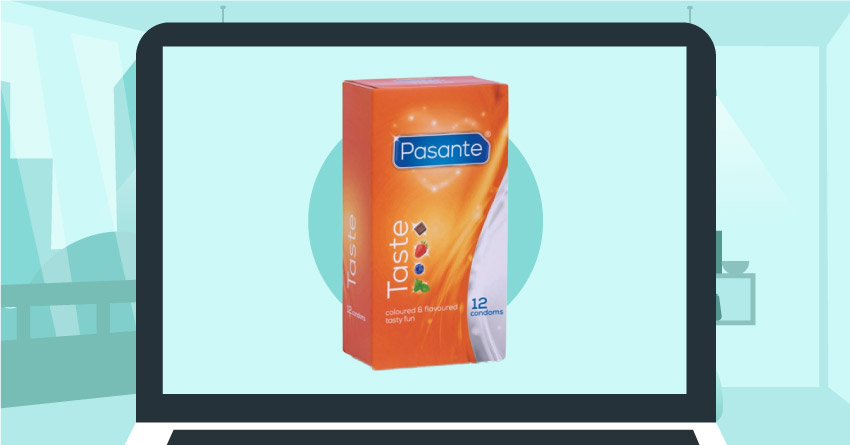 Are you getting aroused with several scents? Then, this condom pack should be able to satisfy that. This kit comes with mint, strawberry, chocolate, and blueberry flavors, all with a nominal length of 190mm and a nominal width of 53mm.
6

Sensuva Sizzle Lips Warming Gel – Butter Rum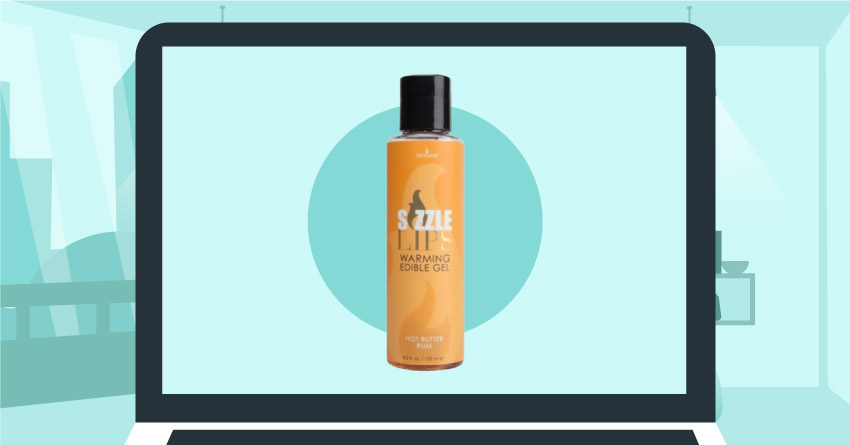 If you're lusting for that sweet, buttery smell, this one could be a perfect lubricant. The Sensuva Sizzle Lips Warming Gel – Butter Rum is an edible gel that works well for sensual massages. Aside from its sweet scent and taste, it has a warming feature for enhanced sensations and food-grade formulation.
7

Durex Spice Naughty Chocolate 3s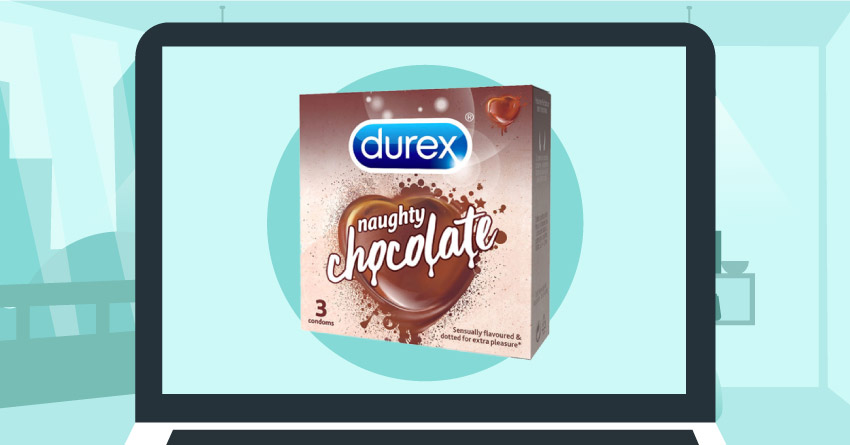 Does the scent of chocolate turn you on? You've got to try this one out. Go loco with these choco-flavored condoms. It's pre-lubricated, easy to wear, and has a 2-inch nominal width.
8

Sliquid Edible Lubricant – Pink Lemonade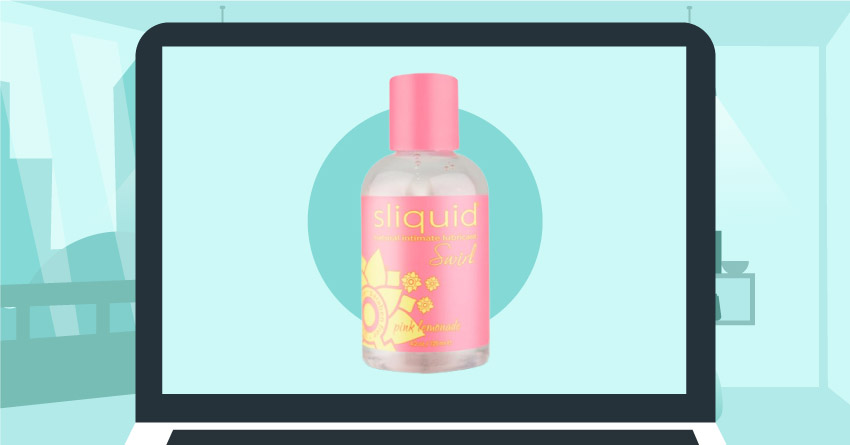 If you're turned on with the lemonade scent, here's a great addition to your pleasure collection. The Sliquid Edible Lubricant – Pink Lemonade comes with a water-soluble formula, free from glycerin and paraben. It's edible, so you can also use it for oral plays. Its fruity smell and taste will leave you wanting more.
Takeaway
And that ends our brief guide! We've taken quite the aromatic adventure, and what a ride it's been. Just remember that while Olfactophilia can be exciting if it ever starts messing with your life, don't hesitate to reach out for professional help. You can also opt for scented condoms, stimulants, and lubes to satisfy those urges. Overall, it's up to you how to manage this fetish, so keep on exploring.