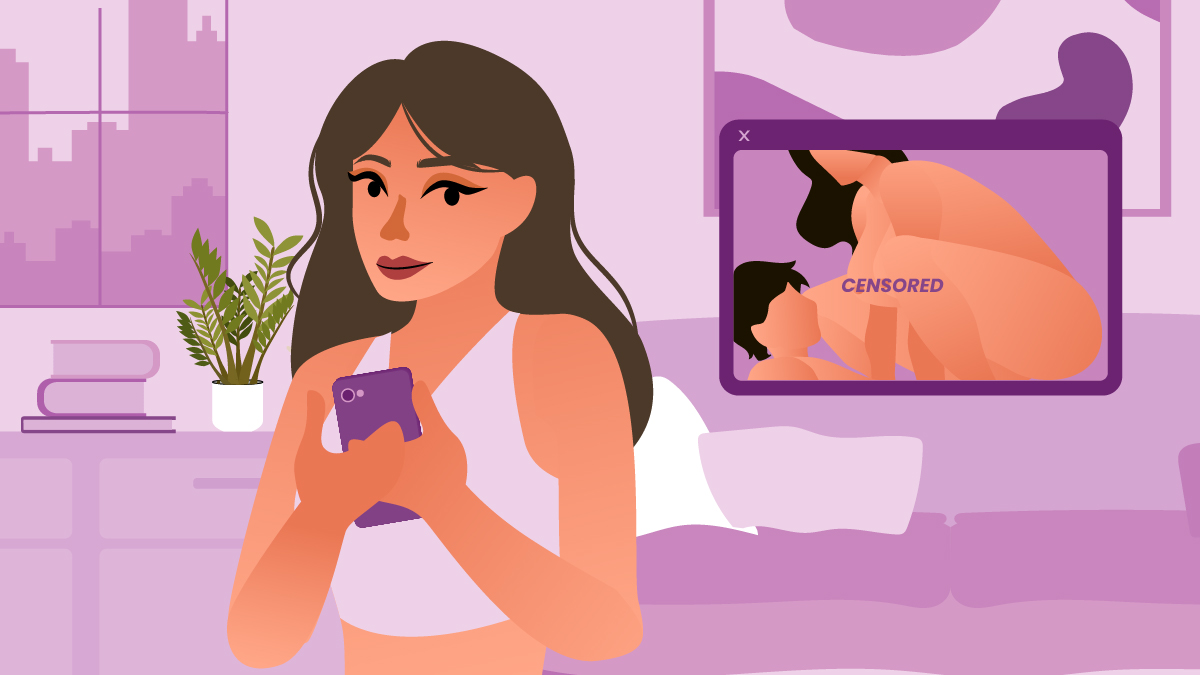 Watching pornography used to be so taboo. The consumption of films and other materials that were made to trigger sexual arousal were consumed in secrecy and shame. Now, it's pretty common to find friends that talk about their pornographic preferences, or even couples that enjoy it together. While almost every genre of pornography is given a quick nod of approval, one category that is still squinted at is hentai.
In 2021, 'hentai' became the top searched term on Pornhub surpassing 'Japanese' worldwide. Despite its rise in popularity, talking about hentai out in the open can garner a couple of reactions, most commonly open teasing, disgust, and what is hentai? Clearly, the less-than-positive reactions are not due to a lack of fans of this porn genre but rather the stigma associated with it.
What is Hentai?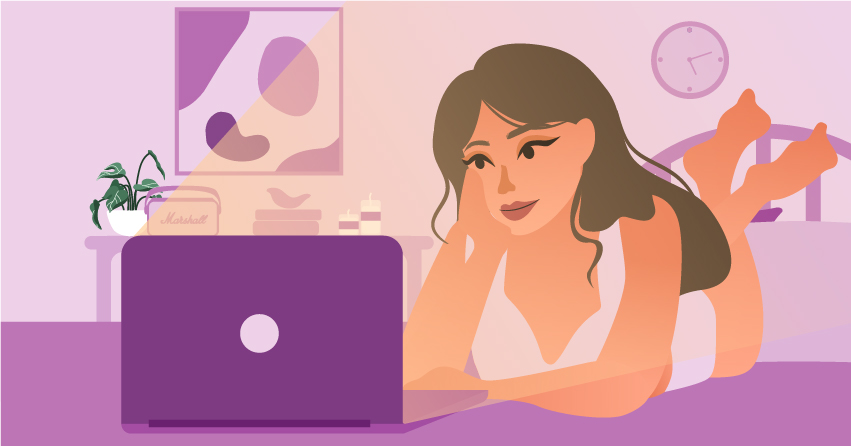 So let's answer the most important query. What is Hentai? In Japanese, 'hentai' loosely translates to 'perversion' or 'abnormality' in English. These translations have contributed and caused the negative connotation that the genre has received. Hentai is actually short for 'Hentai Seiyoku' which means 'abnormal sexual desire'. In fact, the term 'hentai' has been used to insult sexual preferences.
However, in the mainstream, 'hentai' is just another term for porn. Or animated porn in particular. It features explicitly sexual pictures, movies, comics, or even games that are drawn in the Japanese style of animation.
In pornography, there is also the existence of 'Rule 34' which states that 'if it exists, there's porn of it.' So under this exists pornography of people cosplaying celebrities, their favorite drama characters, or even reanimations of their favorite franchise cartoon characters. Some hentai can fall under this category, but not all of the hentai do.
The History of Hentai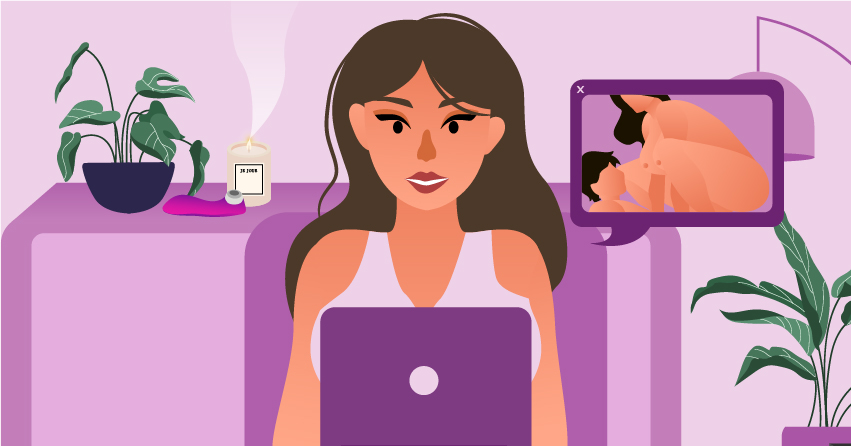 While hentai seems like a pretty modern concept, it actually originated in Meiji-era Japan. It was used to describe abnormal sexual fetishes. This term for these fetishes was usually used in the areas of science and scholarship. But after World War II ended, 'hentai' gained traction in popular culture. It was shortened to 'H' or 'ecchi' – a term that now carries its own meaning.
How People React to Hentai (East vs West)
1
East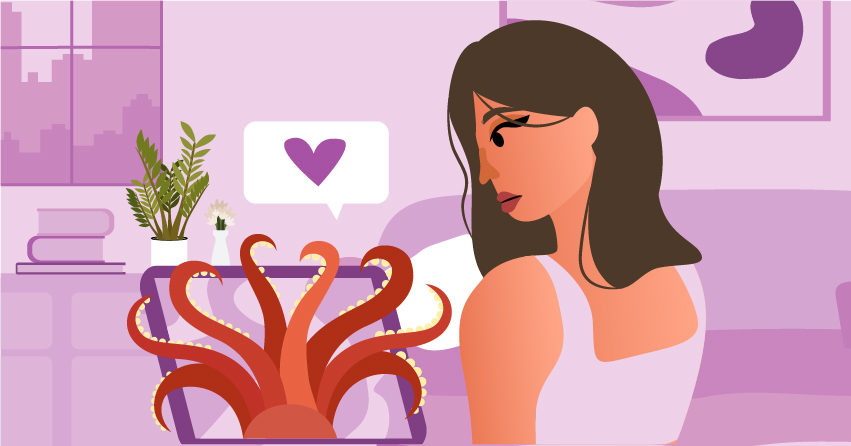 In Japan, the two words are often associated with the idea of lewdness and don't refer to explicit sexual content. Using the word hentai will earn you a couple of strange looks from anyone who overhears. The preferred term for erotic content is ero-manga or ecchi manga. 'Hentai' is a very specific subset of animated pornography that features abnormal kinks and fetishes. Things like tentacle erotica, incest, and beastiality are some kinds featured in those kinds of material.
2
West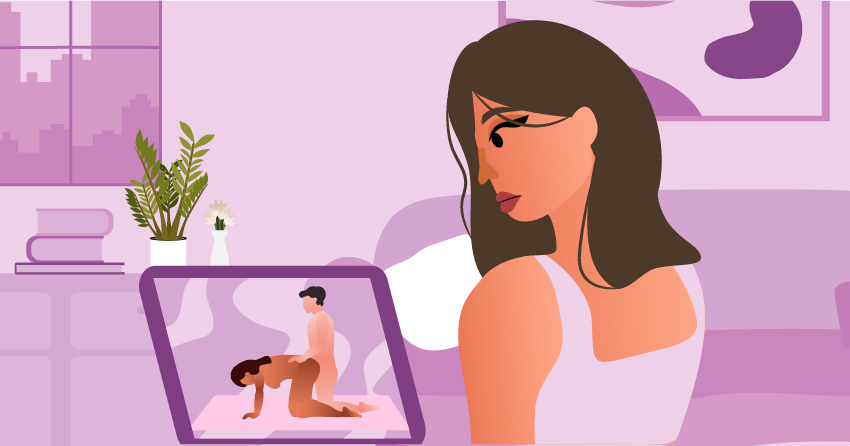 Hentai fans in the west use the term interchangeably with pornography. The merging of the two terms is due to the loose translations that span the decade. Western fans of hentai have divided it into two subcategories: softcore or hardcore. There is no distinction of content or kink when most Westerners use the term 'hentai'.
Why is Hentai Popular?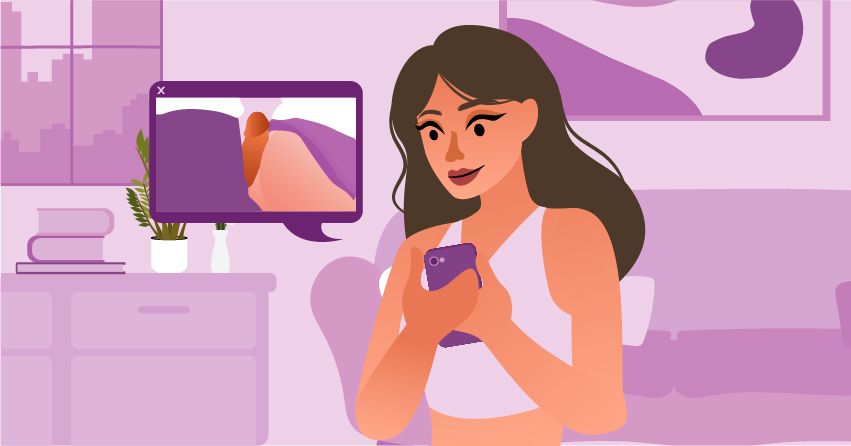 As mentioned, hentai has increased in popularity in recent years, but the question is why? It doesn't really shock anyone to acknowledge the fact that millennials and the younger generation get hot and bothered by animated characters.
1

Hentai is not based in reality.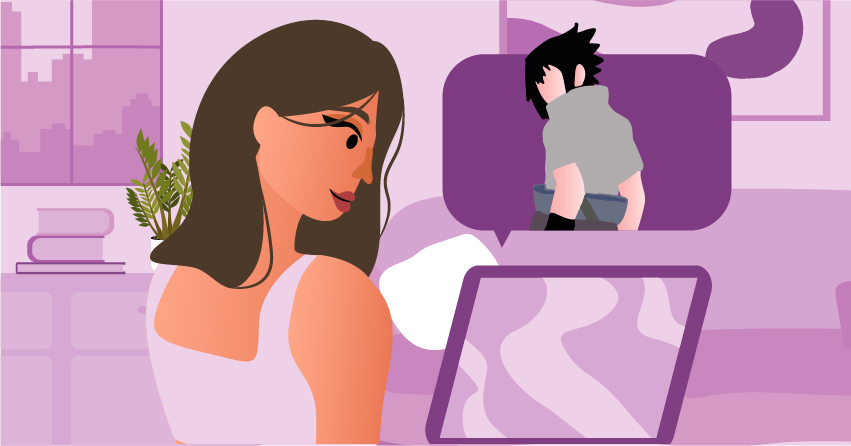 One of the possible reasons for this is that hentai allows "erotic illusions that are free from all normal constraints of reality," according to Dr. Leon F. Seltzer, a psychologist who has studied the trend.
The most extreme fetishes that are impossible and even dangerous in real life have an outlet. Fantasies like having sex with animals, rape, incest, or sex acts with underage participants can be expressed safely and legally in hentai. (Illustrations of underage fictional characters in pornography are not considered child abuse according to the PROTECT Act).
That is not to say, however, that individuals who are interested in hentai have fetishes that are extreme to that extent. Hentai fans will turn to cartoon pornography because real porn has become boring, repetitive, and does not cater to their specific sexual tastes. Because of the fictional aspect of hentai, there are no limitations to what goes on aside from your own imagination.
2

It is the best of all worlds.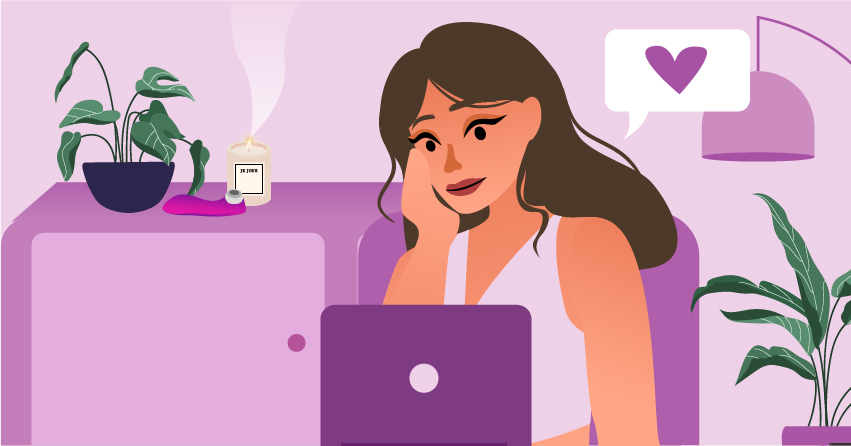 Think of all the fusion pastries that gained popularity in recent culture – cronuts, brookies, etc. Hentai is like that, but for porn – it just doesn't exist organically. People use their imagination and technology to push the limits of erotica – maximizing the best parts of the entities they feature. This is even more evident when erotica features more 'normal' stars. Women in hentai can be featured with exaggerated proportions, and men that have penises so large they wouldn't be able to function in reality. It comes as no shock that animated characters are the only way to satisfy that visual craving.
3

Millenials love nostalgia.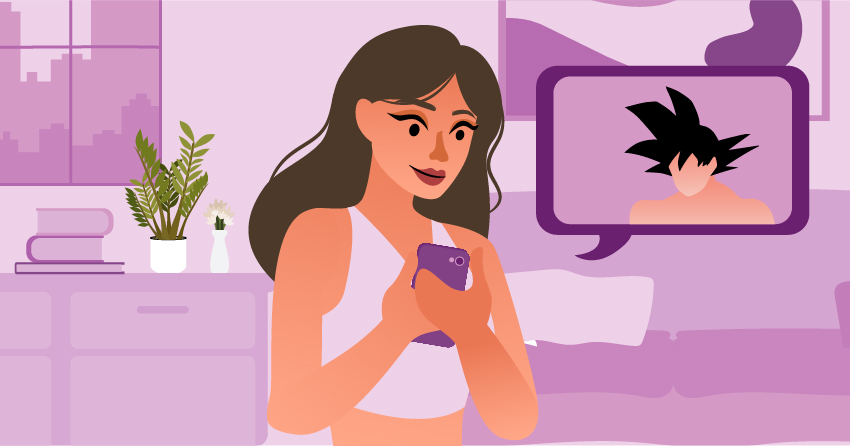 Another thing hentai caters to is the nostalgia that millennials love so dearly. A lot of hentai pulls from characters that were popular when they were growing up. Aside from hentai, fanfiction is also an outlet through which they have expressed their kinks and sexual interests. Some fanfiction has become so popular that it has found its way into mainstream media as a standalone franchise. In fact, Fifty Shades of Grey is widely known to have originated as fanfiction about the Twilight series.  Characters like Superman and Wonder Woman, Harry Potter, and even Disney characters feature heavily in hentai. You might be able to credit this to the idea that a lot of these characters caused their sexual awakenings alongside the nostalgia.
4

Watching real people have sex is uncomfortable.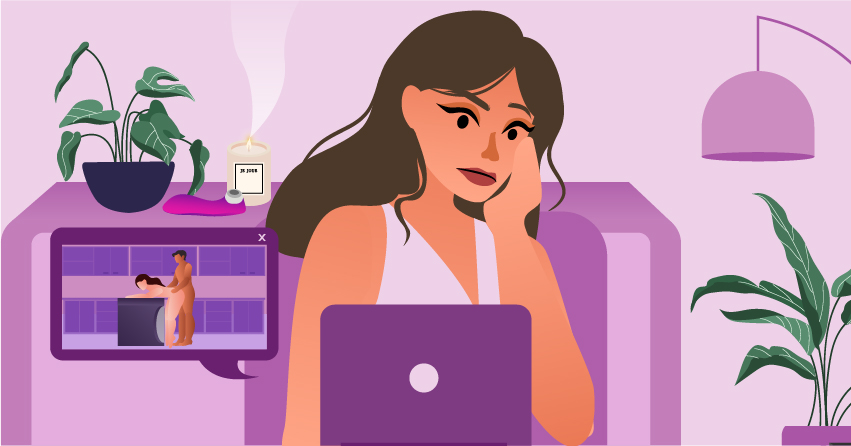 Another reason that people will watch hentai is that watching actual people have sex makes them uncomfortable. That's valid. Human bodies can be strange and watching them doing sexual facts may make some people shudder, but they like the visual assistance it offers when they want to get aroused. So they turn to hentai which delivers the stimulation they need.
How Excessive Consumption of Hentai Can Affect You
1
You may develop extreme fetishes.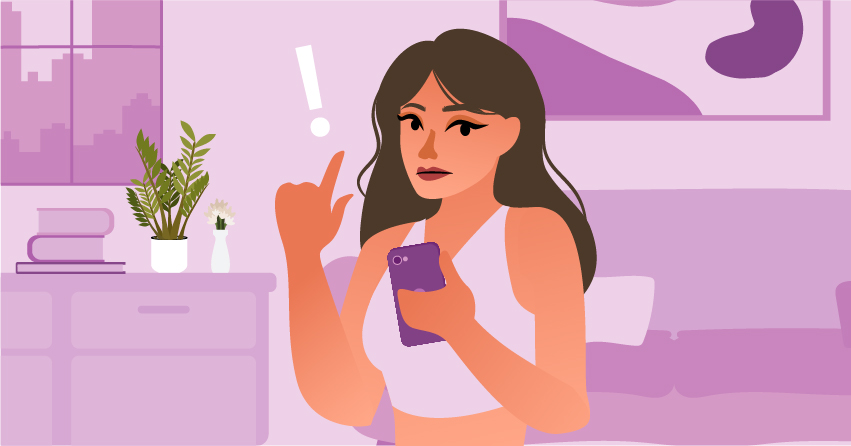 Because of hentai's ability to portray sexual acts that would otherwise be impossible or considered illegal, you may develop a taste for those kinks. The brain can be trained into developing a fondness or fetishes for things if you are exposed to something enough. So say, constantly watching hentai that features tentacle porn, it may have you seeking experiences that replicate that in real life.
2
You can become desensitized to extreme fetishes.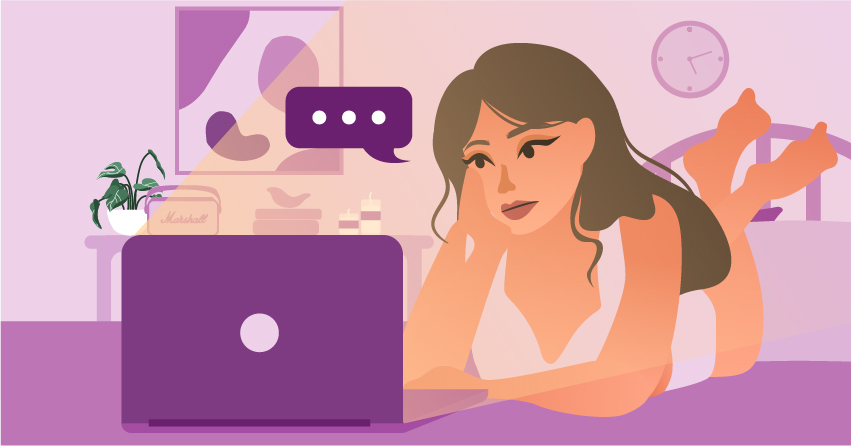 An adverse effect of watching the intense depictions of sex is that you become desensitized to them when you see it happening in real life. While it's fine if the sex acts you are witnessing are consensual, it may also make you nonchalant about things like pedophilia, rape, and other illegal or non-consensual acts. Even if it is not something you are into personally, you may become numb to the implications of these acts just because you have become so exposed to them.
3
You develop impossible expectations of sex.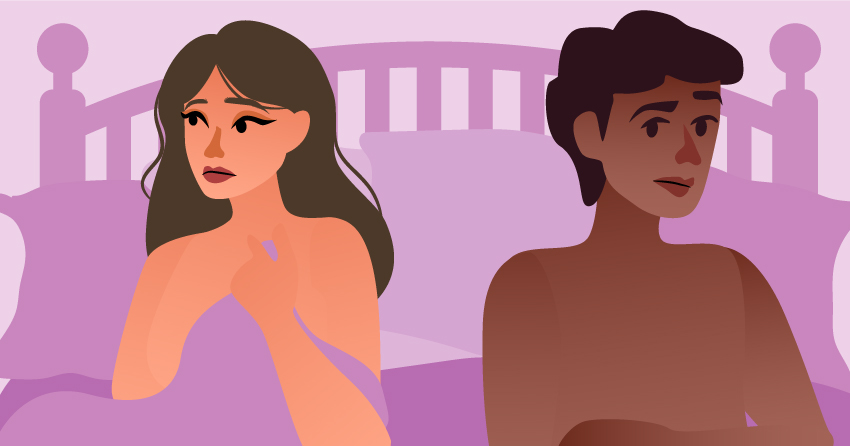 Hentai's depictions of sex and pleasure can be extreme. Watching hentai with the knowledge of this exaggeration can help you maintain realistic expectations, but if hentai is one's introduction to the world of sex, they can think that this is the norm. Most people have already heard the argument about "real-life" pornography creating unrealistic expectations of the sexual experience, but hentai can create impossible ideas. There's a reason certain acts only exist in the animated universe.
Things like penises spontaneously sprouting from vaginas, alien sex, or loli sex (where the females look child-like or are stated to be children) are impossible in real-life. Role-playing is the closest you can get to this in the bedroom, but these impossibilities may cause you to have an unsatisfying sex life.
4
It may get in the way of forming healthy romantic relationships.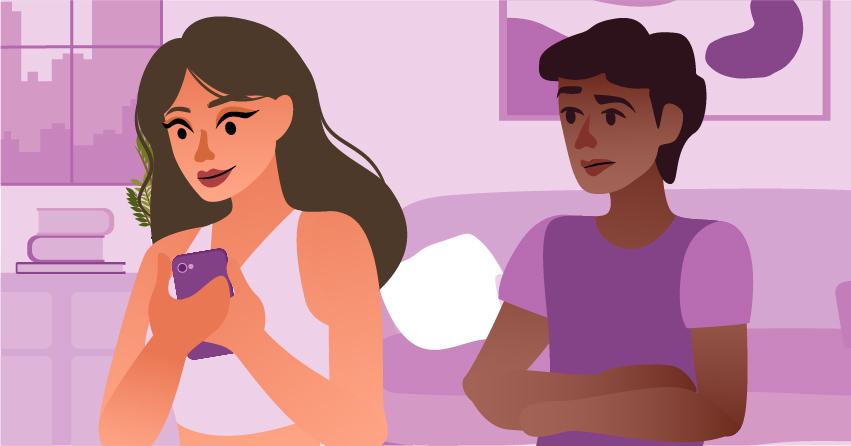 An addiction to pornography – in this case, hentai specifically – can negatively affect your relationships. It can create expectations for your partner that they will not be able to fulfill. The overconsumption of hentai can cause a skew in your expectations of body proportions, sexual responses, and even behaviors.
5
Inspiring arousal becomes more difficult.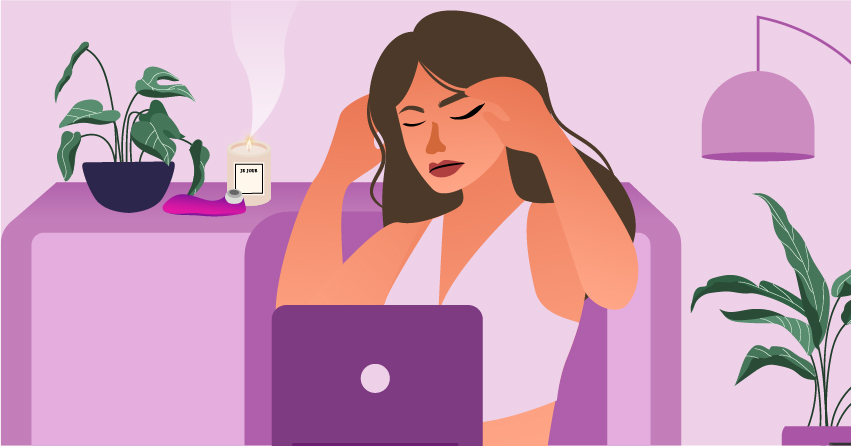 Frequently watching hentai can make it hard for you to become aroused by porn that stars actual people. Even your partner's attempts to sexually stimulate you may be more difficult. This is because you're so used to the extreme sexual acts in hentai that tamer visuals and activities no longer hit the spot.
6

You can stop being attracted to real people.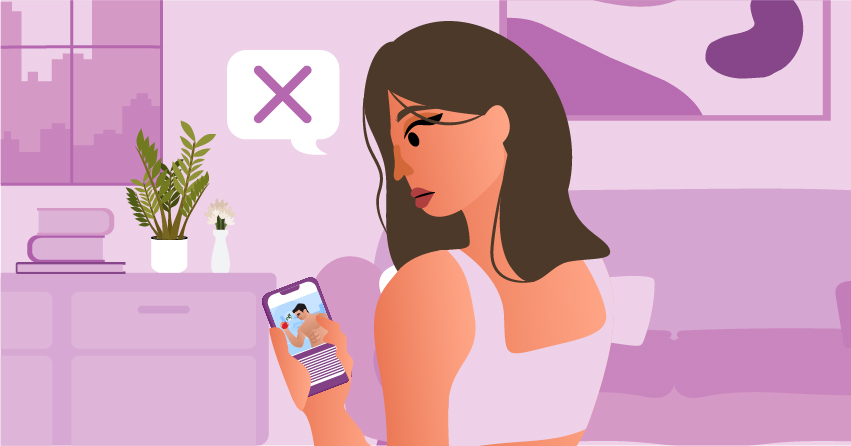 Your porn preference is usually an indicator of what you are attracted to. It doesn't matter if it's elders, muscles, black, Asian, white, or whatever else. A hentai preference may not mean that you are or already do find only cartoon characters attractive, but rather you become attracted to caricatures of actual people. Normal human proportions no longer appeal to you. Or, it can actually mean that you are only attracted to cartoon characters – whether they be anthropomorphic, human, animals, etc. It can pose a problem if you're looking for a real-life relationship when you set the bar to hentai standards. Hentai isn't really created in the likeness of human beings, so if anime women or men become the ideal, there's just no way to satisfy that preference.
7

Hentai can blur the line between fantasy and reality.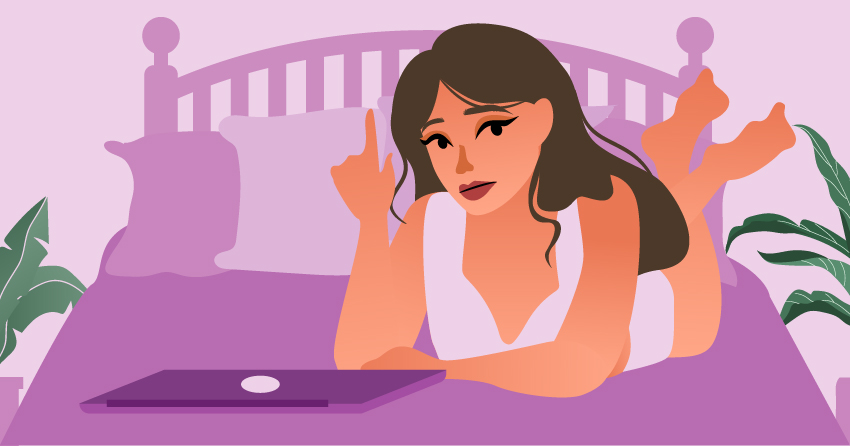 Depictions of rape and underage sex are some dark scenarios that are very common in hentai. While we all know that these are wrong, you may become tempted to fulfill these fantasies. There is such a thing as consensual non-consent if you're into that but that requires clear conversations with your partner. And again, role-playing can work for underage sex scenarios (or other fantasies that involve non-human partners). But your sex life isn't the only place the lines may be blurred.
The expectations of your own bodily responses may be affected. Squirting is featured often, and while women can and do squirt, it's rarely to the extent that is shown in hentai. The idea that a penis can protrude in a woman's stomach is ridiculous but is pretty normal in hentai but some men will feel like they have failed if they can't accomplish that feat. Remind yourself that some things you see in hentai aren't even seen in pornography that features real people because they are impossibilities.
Frequently Asked Questions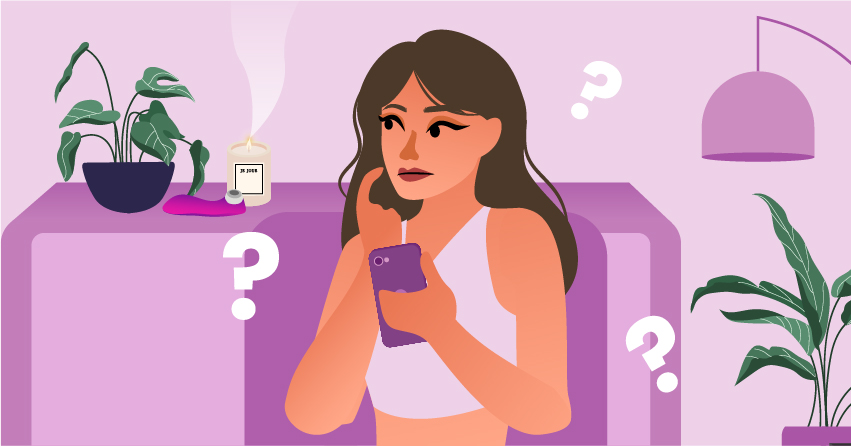 1

Is watching hentai okay?

Yes. As long as the pornography you consume is between consensual adults, any genre is okay. The catch with hentai is that there are no real people involved so anything goes. Just consume the content with caution and with the awareness that not everything in hentai is acceptable when real people are involved.
2

How do I know if I'm addicted to hentai?

When watching hentai gets in the way of your daily life, that's a pretty sure sign that you've developed a hentai addiction. By this, we mean if you neglect your responsibilities to watch anime sex, you ignore your partner, or put yourself in harm's way to get your fill of hentai then you have a big problem.
3
Is there something wrong with me if I am not turned on by hentai?
No. Each person will have personal preferences and tastes so not being turned on by hentai is not a sign of something being wrong with you. Just like not everyone is into lesbian porn, MILF, or threesomes, not being into hentai is entirely okay.
4
Does hentai count as real porn?
There are debates about whether or not hentai counts as real porn. But whether or not people think it is real porn is irrelevant if it turns you on. People generally seek out pornography for stimulation, and if hentai helps you get in the mood for sex, who cares. Some people prefer audio material or even read erotica to get turned on and that works.
5

The hentai I'm watching is becoming extreme and I am worrying myself. What do I do?

Take a step back and assess your feelings. Why are your interests worrying you? Do you feel compelled to reenact any of these extreme scenarios in real life? Is there a possibility of harming yourself or others if you do reenact them? Do you have a willing, adult partner? Is it legal? Hentai can blur the lines between fantasy and reality. If you can recognize the difference and impossibilities of some acts, then you're okay. But it is also okay to take the time to stop watching hentai or porn, in general. Spend the time exploring your or your partner's body and find what areas and sensations turn you on instead of using porn to get yourself in the mood. You can also try making a playlist that has you feeling hot and spicy. If you are still extremely concerned, seek professional help.
Takeaway
Hentai is fine. If you watch it and enjoy yourself, go ahead! We aren't judging you and no one else should either. Some will come across hentai accidentally and find it interests them, others will seek it out in curiosity and end up feeling weird about what they just watched. Either reaction is fine and normal. It's a trend that will work for some and not for others but will ultimately be on the internet forever for you to revisit should you ever feel like it. As long as you watch hentai knowing that it isn't real and shouldn't be used as a strict reference for sexual experiences, then you're okay. Hentai fans are pretty common and you may find that your partner is interested in it as well.