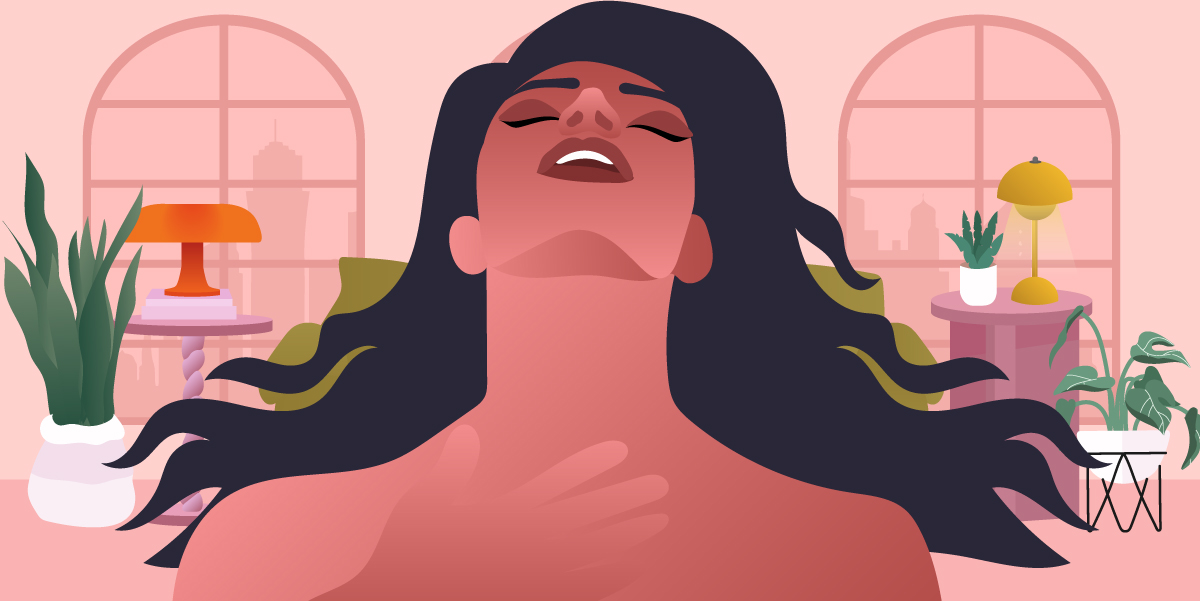 Some of us can do the deed once and call it a day once we reach that o'. But for others, they prefer to go on and on and on, depending on their stamina. In other words, they want to experience multiple orgasms.
Read more about this steamy topic and how to achieve it in our beginner's guide below.
What are Multiple Orgasms?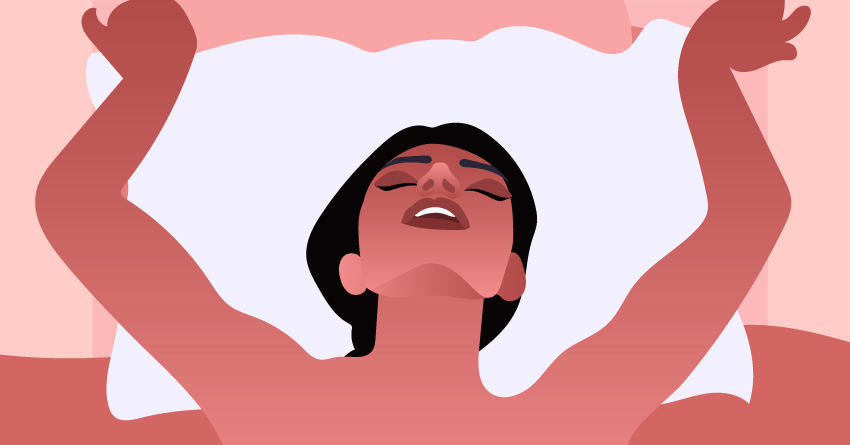 Let's first define what an orgasm is. It's a strong feeling of pleasure from all that pent-up sexual tension between yourself or with your partner. It can also put you in a state of pure bliss from all those hormones released, such as oxytocin and dopamine. There are also fluids released due to such impactful sensations.
From here, double (or triple) it.
Medical News Today defines multiple orgasms as someone experiencing several orgasms that are very close together. Those orgasms are back to back, with a few seconds in between before getting sexual again. For other people, they can have an orgasm, catch their breaths, then get aroused again to have another orgasm once again.
There's no limit as to how many orgasms a person can have. And also, all genders can enjoy and try to achieve multiple orgasms in one session. If you have the stamina to keep up, then what's stopping you?
Benefits of Multiple Orgasms
Read here to learn more about the pros of experiencing multiple orgasms.
1

It's a fun challenge.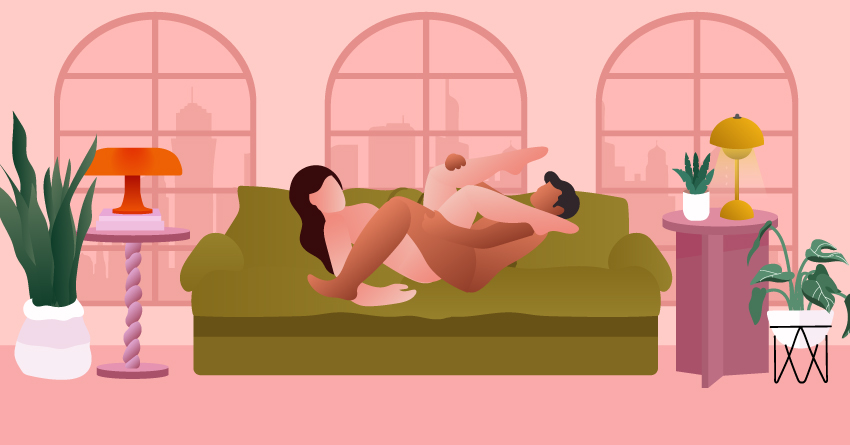 The ride to reaching one orgasm is already exciting and thrilling. What more when you go for more rounds? If you've never gone for a second or more orgasm right after the first, embarking on multiple orgasms allows you to see how far your mind and body can go for sexual pleasure. You get to unlock different aspects of your sexual side, and even know your partner even more if it's partnered sex you're engaging in.
Ensure you have the physical and mental strength to keep up with it. That way, you won't get as worn out as you're too busy basking in the sex afterglow.
2

We get stress relief.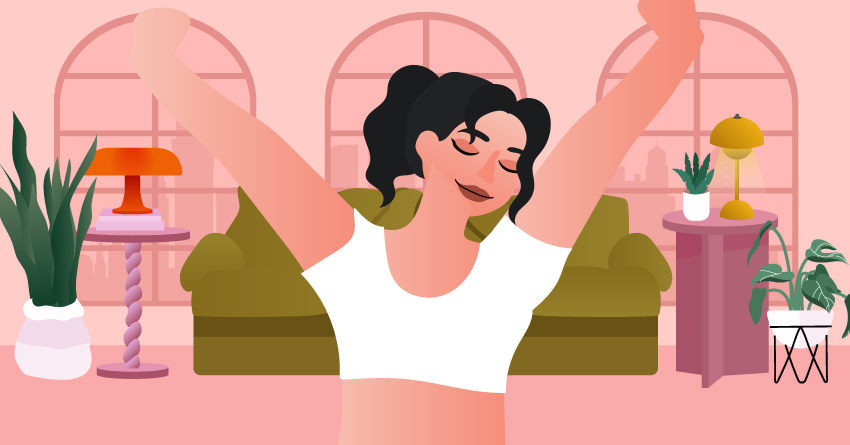 When you have sex multiple times, you get multiple orgasms. That can lead to feeling so much better throughout your day, feeling more at ease and happier.
Failed a quiz? Have sex. 
In need to step away from the workload of your laptop? Calm down by whipping out your favorite sex toy for a (not so) mini work break.
Too impatient to go home after a long day? Sneak in a bunch of quickies with your boo in the backseat.
Feel free to get creative here!
3
You sleep better.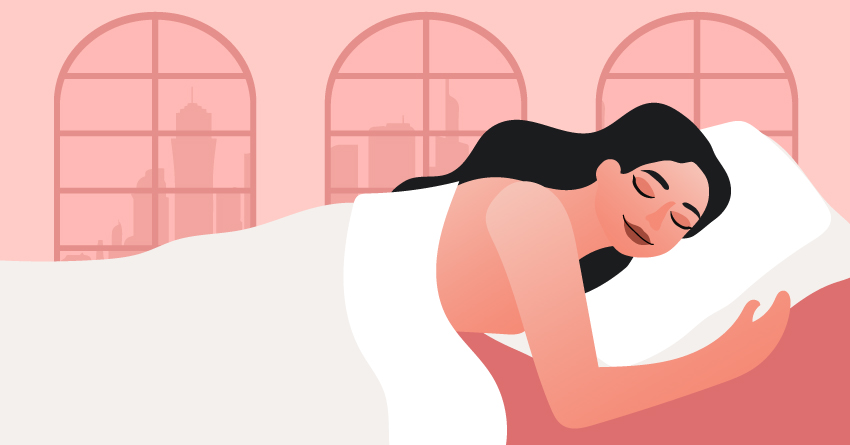 You're lying if you've never flicked your clitoris or jerked your dick off before heading off the bed. Or maybe use sex toys in the mix for more late-night spice! But if you think about it, when we engage in such self-pleasuring activities, we allow our bodies to naturally unwind. Such activities require a lot of energy, so when we chase multiple orgasms before bedtime, we'd eventually feel the transition to sleep as we start to feel worn out and tired. 
But also really satisfied!
Risks of Multiple Orgasms
Browse here to read through the downsides of experiencing multiple orgasms.
1
You may get numb.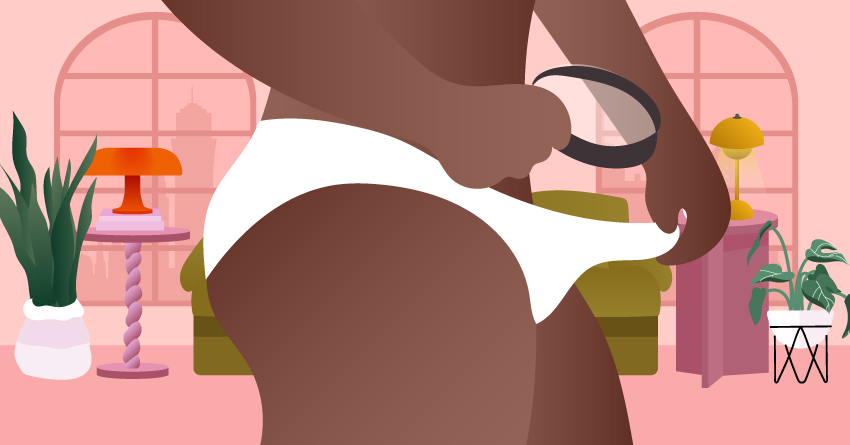 This is extra common in the case of vulva owners. Due to oversensitivity, vulva owners who went beyond their limitations during their journey to multiple orgasms may feel no sensations in their vulva area. Specifically, their clit, aka their pleasure spot. It can go numb from minutes, hours, or even days as the worst-case scenario. At that point, you may need to get that checked by your doctor.
2
You may irritate your genitalia.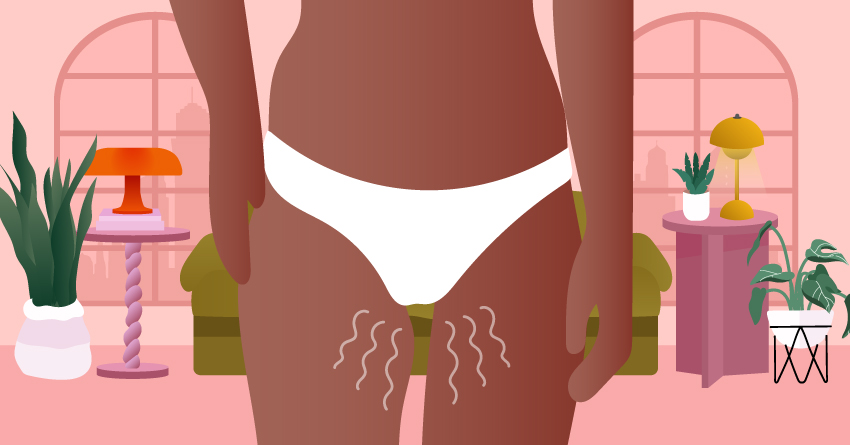 Harsh stimulation or penetration of genitalia in hopes of achieving multiple orgasms back to back may inflame or irritate them. Irritation can also come in terms of oversensitivity, wherein we don't want either our vulva or penis area to be touched when we go beyond our limits. That or else we'll react with tingles, convulses, and others. 
3
Some people feel pressured.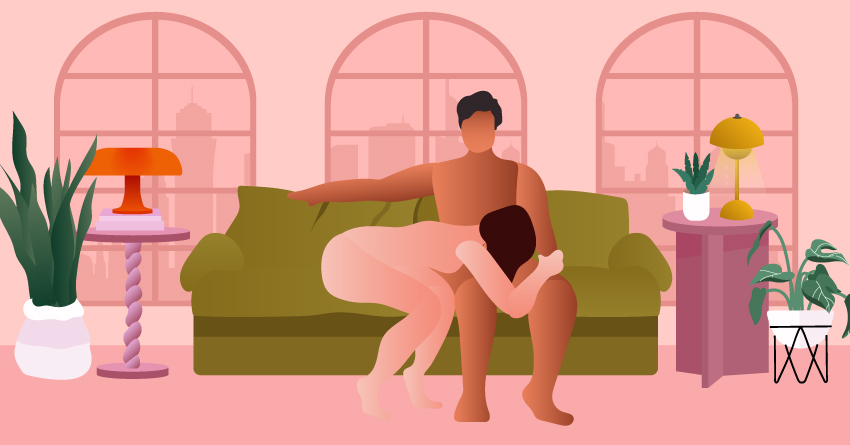 Reaching an orgasm is a big milestone, but doing it repeatedly can be intimidating. Because what if you won't be able to deliver or feel the same sensations in the next round? Thus, it's important to communicate with your partner about how many extra orgasms you're willing to give and receive or if you're not ready for that next step. Let them know how you feel about that topic too, so you can navigate your journey towards multiple orgasms with full-on transparency.
Factors That Determine If You're Capable of Multiple Orgasms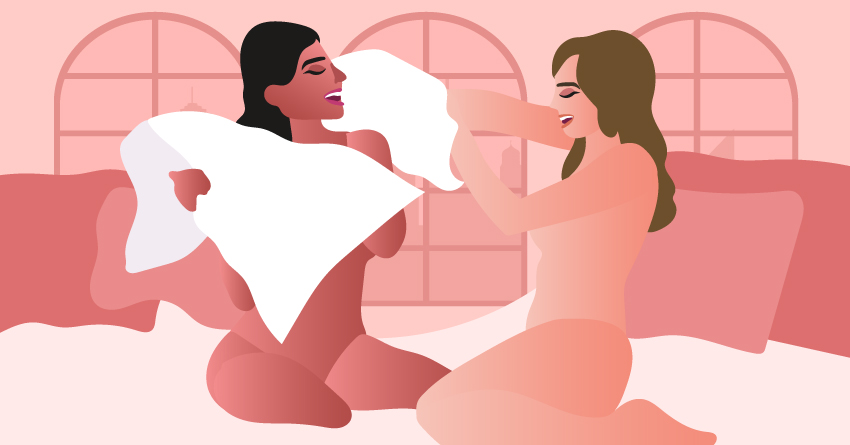 If you're wondering if you can last enough to handle multiple orgasms, here are some factors to consider from a mix of Healthline and us.
How well you know your body well

Your refractory period, aka. the period of time after an orgasm and their recovery from it
Step-by-Step Guide to Achieve Multiple Orgasms
Onto the fun part! Here's our mini step-by-step guide on how to have a fun experience of achieving multiple orgasms.
1

Discuss with your partner.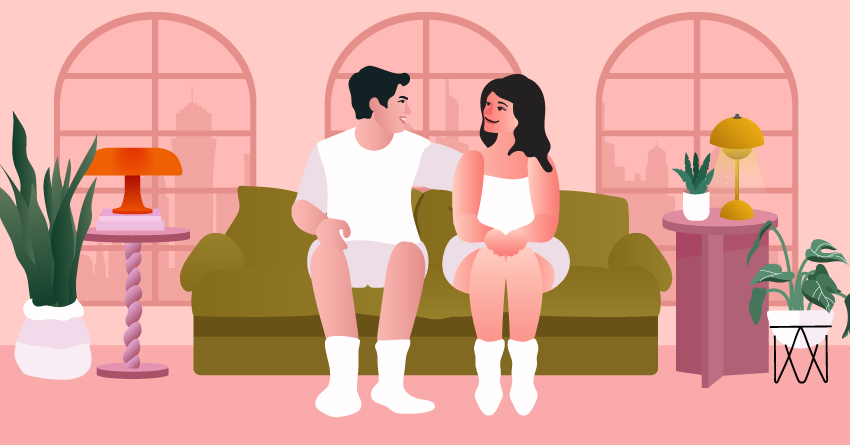 Clear communication is key to a successful relationship, and that includes the topic of sex. Regarding discussing multiple orgasms, you must inform each other how many extra orgasms you can take. Find middle ground if your numbers are different, but don't over-negotiate so no one gets hurt. Consent is a non-negotiable between the parties involved as well.
As you discuss, let each other know your limits and how your body can react to certain sexual activities.
2

Relax.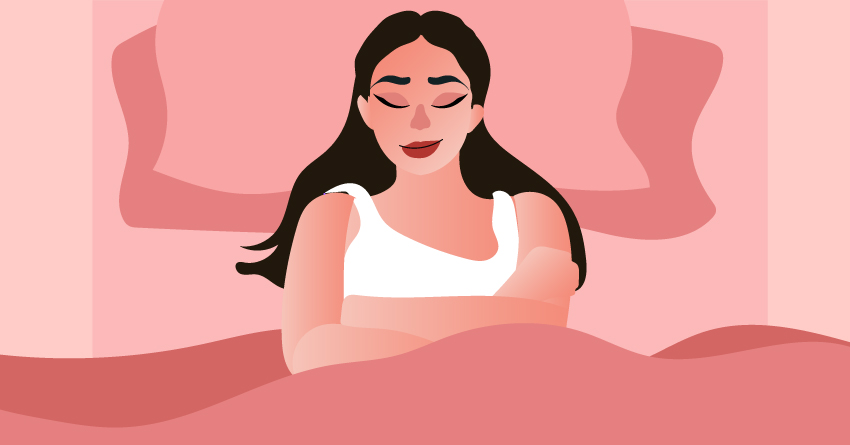 If your body is stiff, you won't enjoy the ride to achieving multiple orgasms. With that, ease into it. Engage in activities that can calm and soothe your body or any nerve-wracking thoughts that may influence and tense your body. Take your time as you adjust and prepare yourself for the heated day or evening to come with either yourself or your partner.
There's no need to rush here. Trying to achieve multiple orgasms with your partner is not a race. It's a marathon of pleasure, a journey to understand each other's unique body.
3

Maximize foreplay.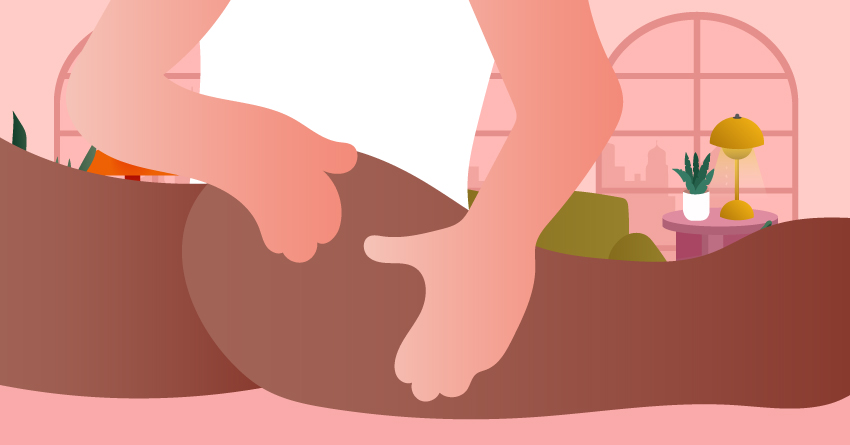 This step is the best way to properly set the mood with your partner. You don't want to hasten things up without warming up. But for a change, you may want to take your foreplay game since you're aiming for multiple orgasms.
Some examples include:
A sensual massage

 with back and neck kisses

Sexting

 when you're in the same room (bonus if you're in a public setting to heighten the thrill)

Watching/reading erotica together

Phone sex

 while you're both at work (in a private room, of course)

Giving each other a 

striptease
Don't hold back and get extra touchy with one another!
4

Start small.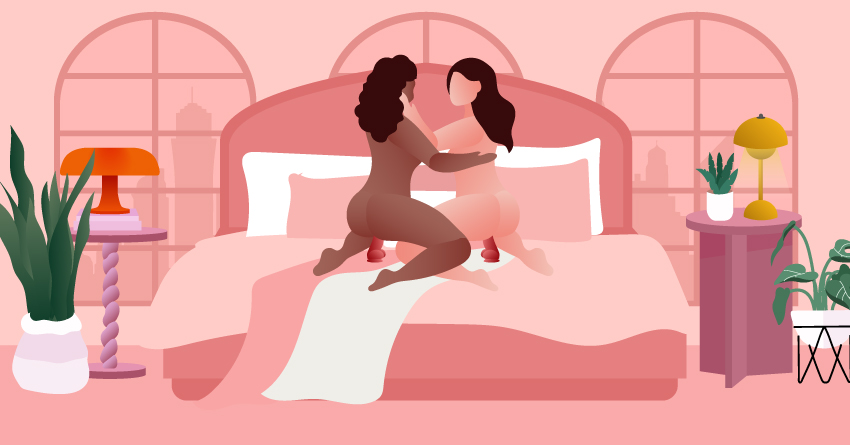 Multiple orgasms mean achieving more than one orgasm. If you're just starting out, reaching a second orgasm counts as experiencing multiple orgasms. Count it as a small win, especially when you don't want to overwhelm yourself. 
From there, you can build up in the succeeding sessions in the coming days or months.
5

Breathe!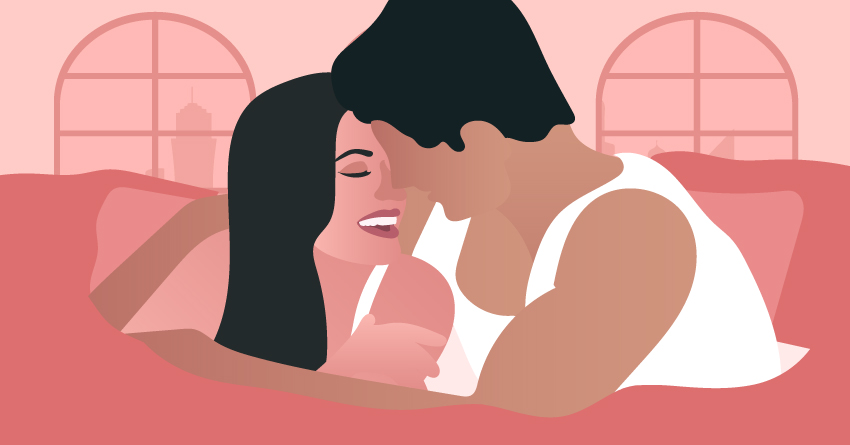 Not heavily and deeply like the usual way when your orgasm is near. Slow down your breaths to extend the sensual mode between you and your partner (sex toy included). Inhale through your nose, then exhale out from your mouth. Bonus points if you can breathe simultaneously with your partner to intensify the mood between the two of you.
Also, make sure to breathe as you go along your rounds, as sex is a physically strenuous activity. Take breathing breaks in between if needed!
6

Switch things up.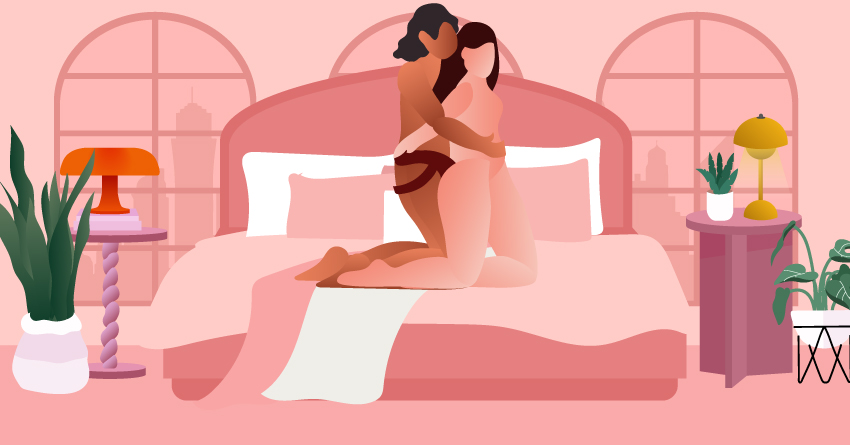 Make things more exciting during your journey to achieving multiple orgasms by changing your technique after one orgasm. For example, if you started things off with oral sex, move on to sucking boobs or nipple play after. We'll provide you a list of extra techniques you can do to make this step possible and to deliver those mind-blowing o's you can get enough of! 
Extra Techniques to Achieve Multiple Orgasms
There's more than just penetration to achieve multiple orgasms. Here are some techniques that you can try to spice things up in the bedroom.
1

Clitoral Stimulation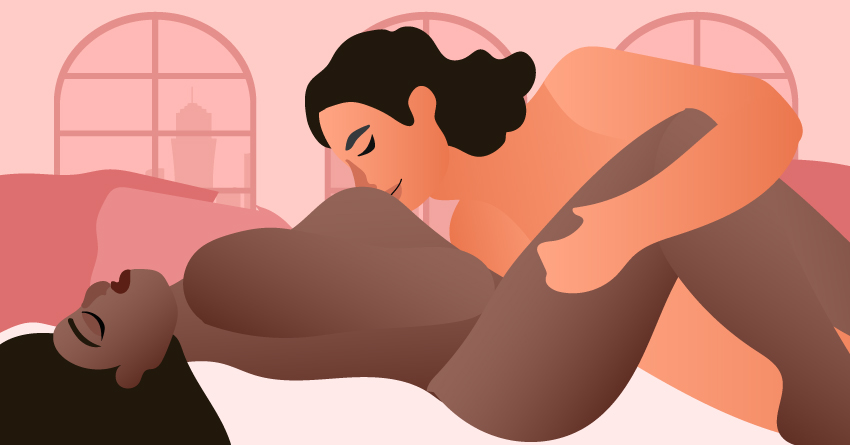 Pleasing this special nub within vulva owners is crucial to their orgasm (and the ones that'll come after). In fact, this 2017 study by a sex-positive organization called OMGYes focuses on sexual pleasure and the mighty nub within vulva owners. And well, how they liked it pleased.
The organization gathered through a poll that over 36.6% of vulva owners needed clitoral stimulation to reach an orgasm. There were other vulva owners (36% of them) who said that vaginal penetration was enough to have an orgasm alone, yet there's that underlying truth that adding in clitoral-centered ministrations makes things more enjoyable.
In other words, if you're eager to have multiple orgasms with a vulva owner, don't forget the clit! Flick it, suck it, rub it, lick it, do whatever actions your partner asks you to do with it.
2

Sex Toys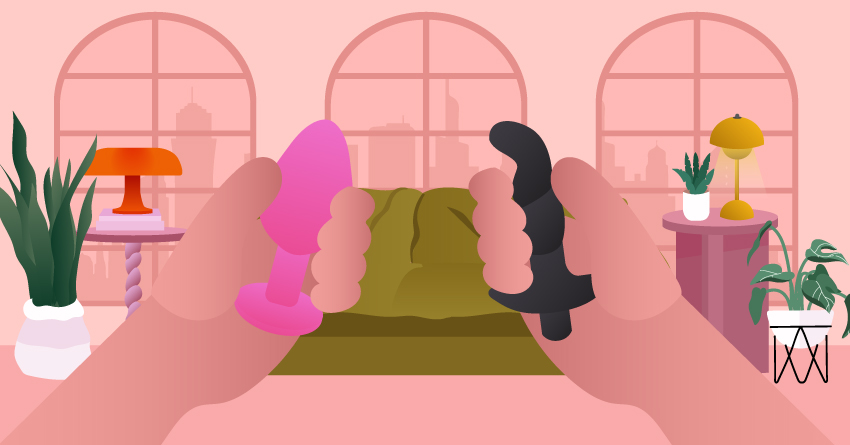 These fun adult toys are always fun to incorporate into the bedroom, alone or with your partner. Most especially when you're aiming to have multiple orgasms! Like exchanging your partner's tongue with a clit sucker while they play with your boobs? A game changer!
Or using a couples vibrator while you ride your partner? Those extra buzzes while having penetrative sex are never felt and seen before! Perhaps adding an anal plug as you give your partner a blowjob is a great idea too! 
For more options for sex toys, check out our site here.
3

Masturbation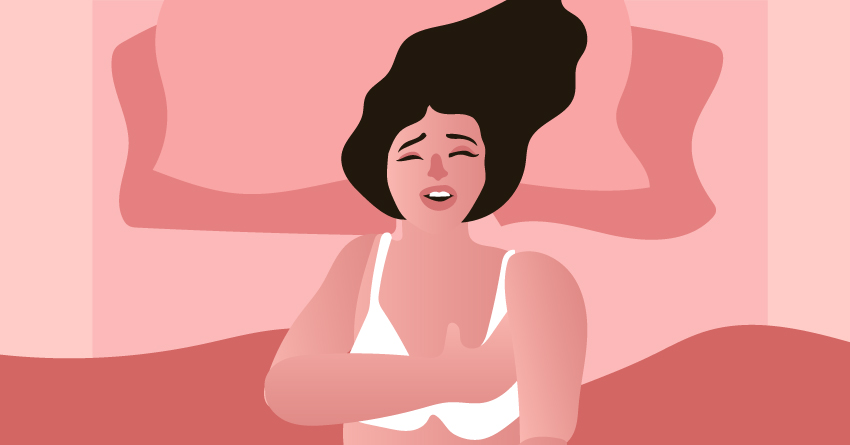 Multiple orgasms can be achieved through self-pleasure. Whether as a single or even if you have a partner, masturbation is a way for you to connect with yourself and learn what makes you feel good. Maybe after fingering yourself, you can play with your clit or anus after. Or after giving yourself a handjob, you can play with your testicles or prostate.
4

Have a sex schedule.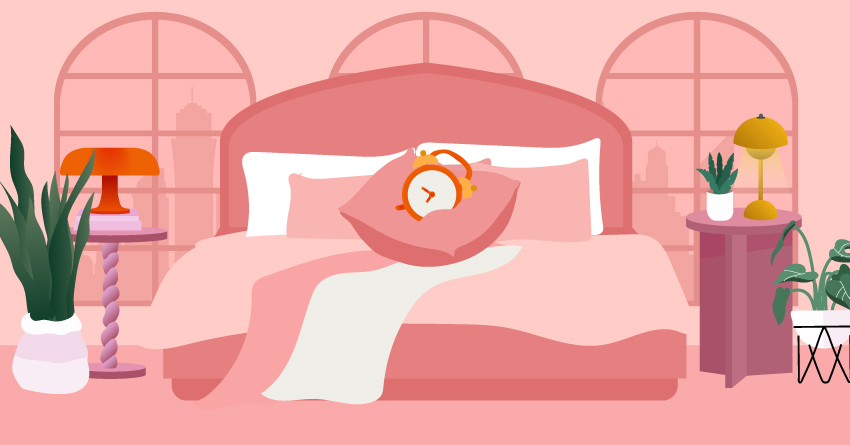 Having a difficult time squeezing in a sexcapade with multiple orgasms? Plan it beforehand with your partner and create a sex schedule. Not only does it give you time to prepare, but it also makes things smoother and your body more relaxed and warmed up.
5

Explore different sex positions.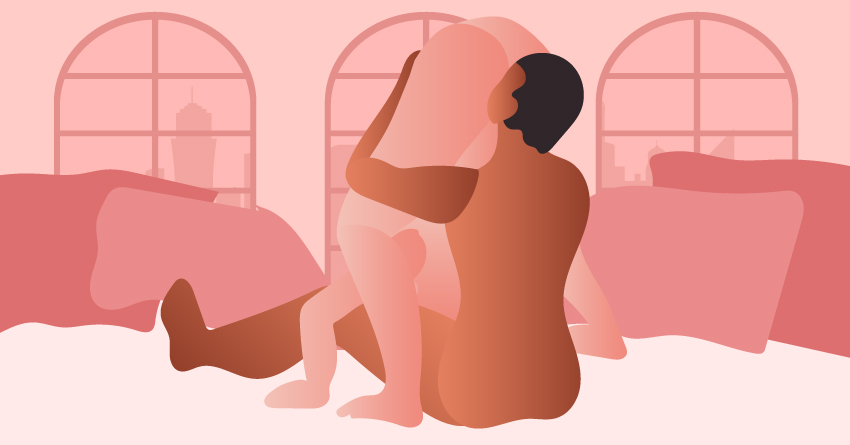 There's no exact sex position (or positions) that can lead to multiple orgasms. But instead, it's an opportunity to try out different sex positions and feel new sensations. After every round that makes you reach an o', switch your position immediately, test the angles, and get into the penetration or stimulation. See how fast or intense those o's can be!
6

Try outercourse.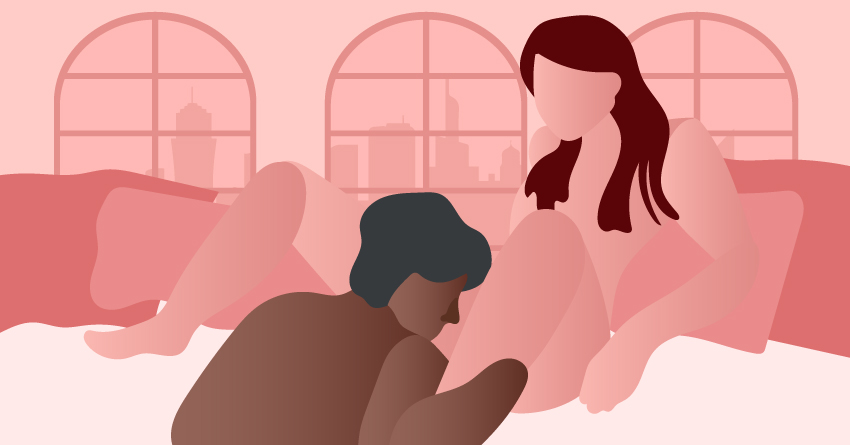 If you don't want to engage in deep penetration yet or at all based on your mood, outercourse is the way to go. It ranges from oral sex (cunnilingus and fellatio), thigh riding, fingering, handjob, and many more. Regardless, switching them up, and playing around with the speed, angle, or way of stimulating can lead up to multiple orgasms.
7

Switch the pace.
Regardless of what kind of sexual activity you're doing, changing the pace of your movements can shift the mood and sensations felt within the room. Whether you want to take things fast and rough or slow and sensual, changing the pace back and forth can prepare your body for multiple orgasms ahead without overwhelming it. It's all about balance here.
8

Have slower sex.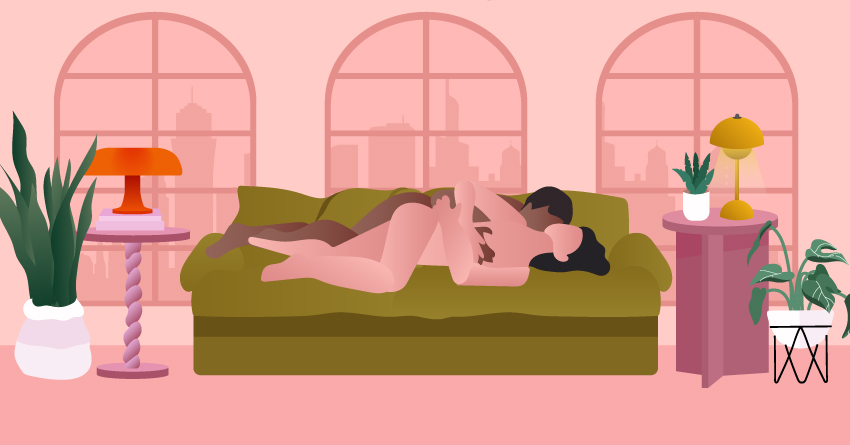 In line with the previous post, slower sex allows you to milk your motions and truly connect with one another. Fully feeling each other's touch and presence, heightening the intimacy between you two, starting with slower sex, eases you into the road of having multiple orgasms. Once your body is more aroused, the more capable of coming more than once. Slower sex is also similar to making love, wherein there's intimacy and patience involved.
Safety Tips To Follow Before Achieving Multiple Orgasms
Before you get into your sexventurous journey ahead to multiple orgasms, check out our top key safety tips to remember and follow beforehand.
1

Ensure you and your partner are on the same page.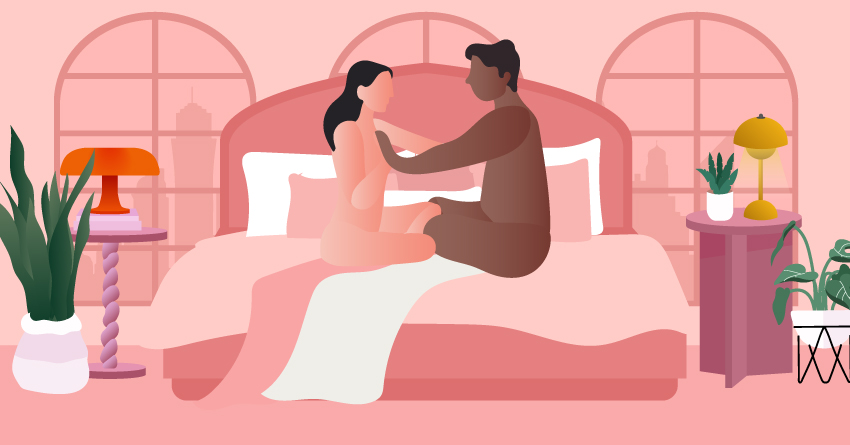 Restating from the step-by-step guide, remember to communicate your needs and desires constantly with your partner. Find your middle ground, get each other's consent, and also discuss how many multiple orgasms you'd like to achieve in one session. That way, neither of you won't experience any miscommunication or physical hurt during your journey to multiple orgasms. 
This is meant to be fun for all parties involved!
2

Stay active.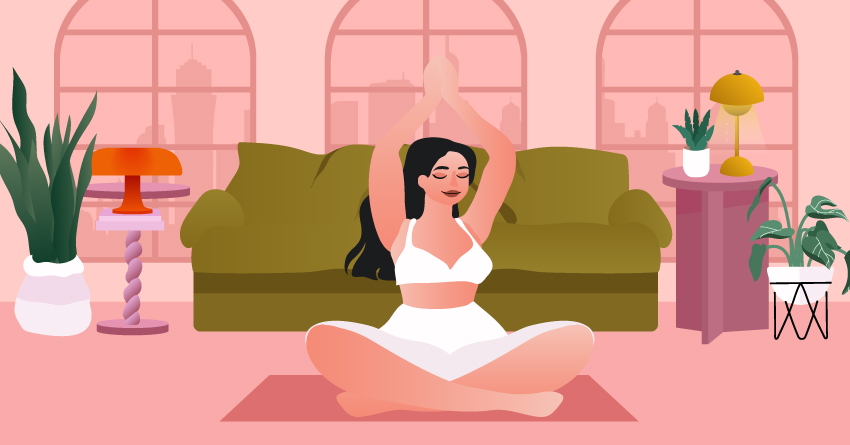 You must have high stamina to achieve as many multiple orgasms as physically possible.
Thus, consistently staying active helps build up your stamina over time. But not just for sexual purposes, but it makes you more alert and energetic throughout your daily lifestyle. Try kegel exercises to strengthen your pelvic floor muscles. This can help prolong your body for multiple orgasms.
3

Stay hydrated.
One round of sex is like a workout. You're going to need to have water on standby if you're embarking on this journey of multiple orgasms. Have a pitcher or a jug on standby when you need a water break.
4

Constantly check in with each other.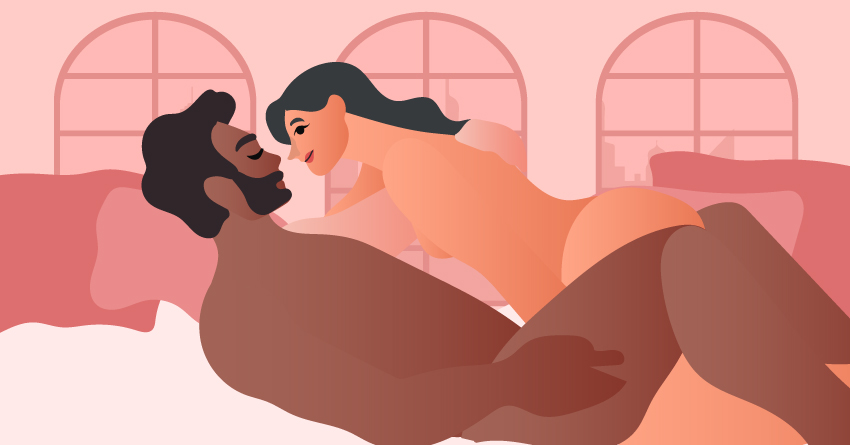 This tip applies even during and after the journey to achieving multiple orgasms. It allows you to know how you and your partner are doing, whether it be to keep up the pace or maybe slow or hasten things up. It can also be an opportunity to add in any extra sex toys, kinks, or fetishes that you talked about when the timing seems fit.
Then when you're done, you can debrief with one another to check in on what activities you enjoyed the most and the improvements that can be made and applied during the next time you have sex. And oh, don't forget to do aftercare!
5

Wrap it up before you tap it.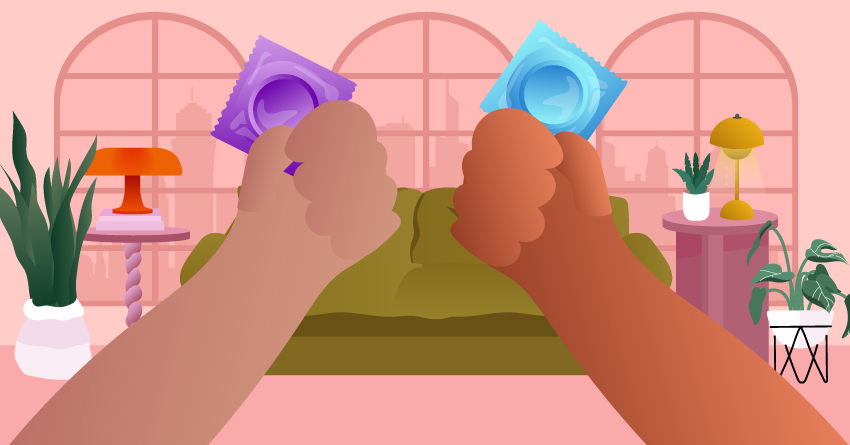 Before engaging in sex, have a condom on and ready to be worn and used. Then during the succeeding rounds, change your condom every time after every release. That way, you can lessen the chances of having an STD or a pregnancy scare.
6

Don't forget to lube up!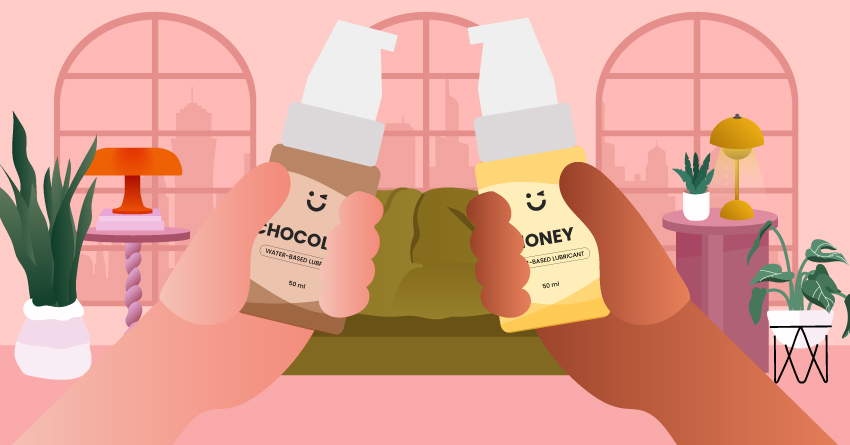 Things can get rough and intense when you're deeply aroused with yourself or with your partner. You must ensure you have enough lubrication as you commit to whatever sexual deed you do. This is regardless of whether or not your natural wetness is strong enough! If it isn't, you wouldn't want that unnecessary friction to ruin the fun. Thus, lubing up won't just make things smoother and more fluid, but it can unlock some extra sensations too. 
Aside from sexual deeds, adding lube to your sex toys is key too! We highly suggest using water-based lube for an enjoyable experience for both sex toys and sexual deeds.
Takeaway
Experiencing multiple orgasms allows you to challenge your sexual side and explore different sensations and sexual practices. As long as you communicate your needs and limits with your partner, the process will be filled with lessons and bliss. Regardless of how many extra o's you make, there's no denying that moans, groans, and maybe a bit of dirty talk will be exchanged in the air out of oozing pleasure!