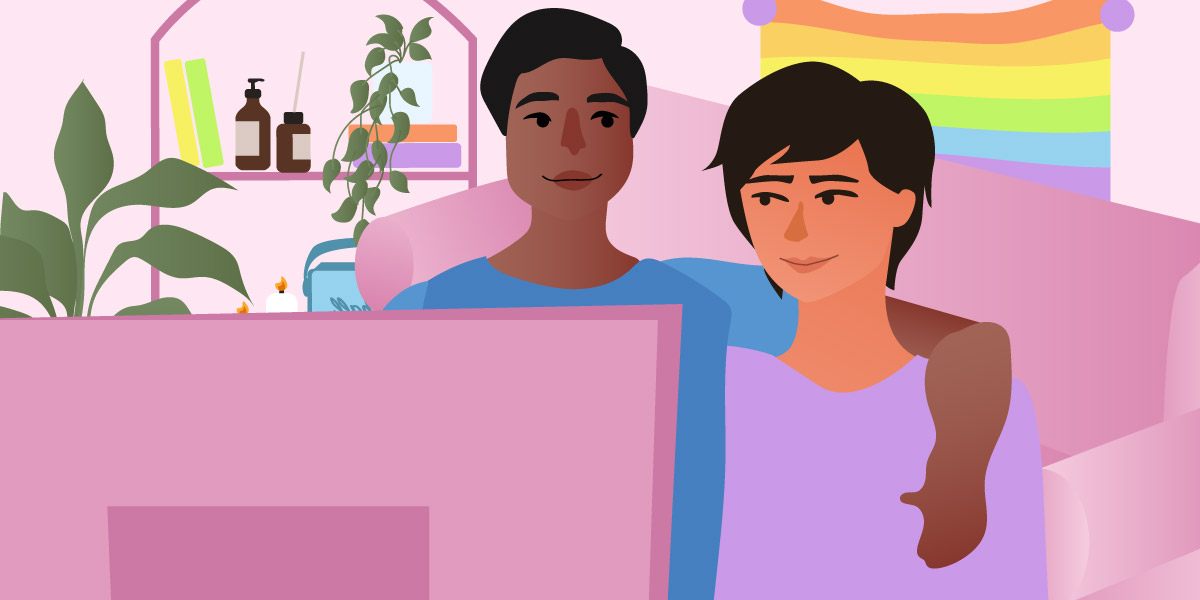 Are you celebrating the pride month in the comfort of your home? Well, grab some popcorn and spend the month away streaming these must-watch LGBT movies and TV Shows.
The year 2020 is such a truly unique time. Just a year ago, we could celebrate pride whatever we wanted—parades, parties, concerts, forums, gigs, theatre productions, etc. Pride month has always been the talk of the town, and you can see rainbow flags everywhere. Unfortunately for this year, mass gatherings are unsafe which means we can't traditionally celebrate the iconic month as we usually do.
But this doesn't mean that you shouldn't celebrate! Even though you can't wave your flag outside, you can still be loud and proud with your gender identity on social media. Share your story and even virtually connect with people who are on the same journey as yours.
On the other hand, if you prefer to have a more laidback approach, you can also simply put on your pajamas and binge some LGBT-related shows and movies. By showing your support, more series and movies about LGBTQ will be produced in the future.
10 Must-Watch LGBT Movies & TV Shows
Now, if you're unsure of what you should watch, don't ya worry! We got you some awesome shows and series that intricately feature the LGBTQ community. Let's dive right in!
Moonlight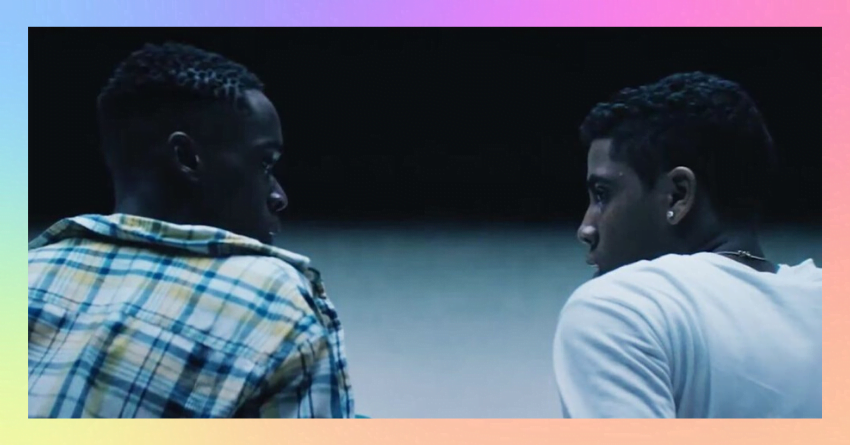 Director: Barry Jenkins
Cast: Mahershala Ali, Naomie Harris, Trevante Rhodes
Premise: An African-American man grapples with his identity and sexuality while experiencing the daily struggles of his childhood, adolescence, and adulthood.
Why You Should Watch It: This film won 'Best Picture' on the Oscars—and rightfully so. It's a subtle masterpiece that presented a well-layered journey of a man who is trying to truly learn and accept his identity. Aside from the subversive narration, Moonlight showcases reality in a poignant yet touching way, making people who struggle with accepting their own gender identities not just relate to the film, but feel it.
Check the trailer for moonlight.
Alex Strangelove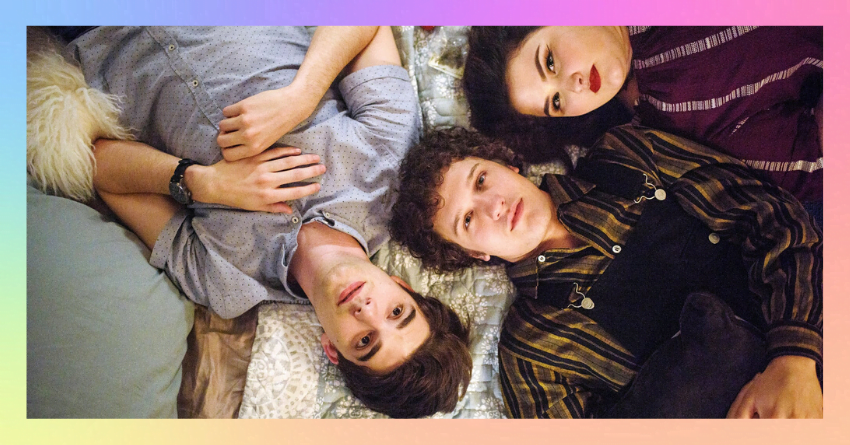 Director: Craig Johnson
Cast: Daniel Doheny, Madeline Weinstein, Antonio Marziale
Premise: Alex seems to have it all. He's the high school president, has great grades, and is starting to spice things up with his long-term girlfriend. But everything's about to flip when he meets a gay guy, making him question his true gender identity.
Why You Should Watch It: If you want to have a good time and are into the likes of 'The Kissing Booth' and 'To All the Boys I've Loved Before', then you'll surely enjoy this movie. It's your typical millennial-ish teenager movie, but without the glossed up scenarios and with more realistic dialogue.
The way they handled the whole questioning-the-identity thing is well-put and isn't all too cringey, as compared to the other teenage-flick LGBT movies and TV shows.
Check the trailer for Alex Strangelove.
Handmaiden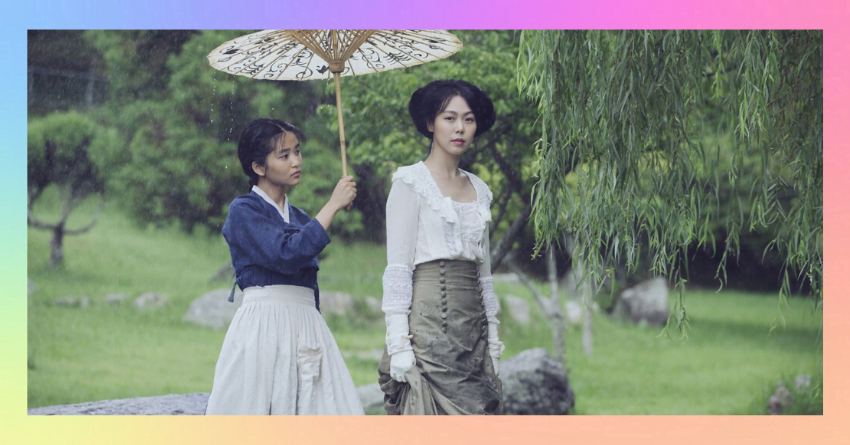 Director: Park Chan-wook
Cast: Kim Tae-ri, Lee Yong-neyo, Kim Min-hee, Ha Jung-woo
Premise: A woman was hired as a handmaiden to a Japanese Heiress, but is secretly involved in defrauding her. As she befriends the heiress, unexpected truths start to unfold.
Why You Should Watch It: if you've heard about Park Chan-wook and is a fan of his impeccable artistry, then this should be the first thing on your streaming list! Handmaiden isn't just a love story, but a thriller as well. If you're into puzzle films that are packed with artistic shots and a powerful cast, you will surely enjoy this masterpiece. However, if you're not a fan of thrillers and can't stand horrifically violent films, you might wanna steer away from this or watch the feel-good movies first.
Check the trailer for Handmaiden.
God's Own Country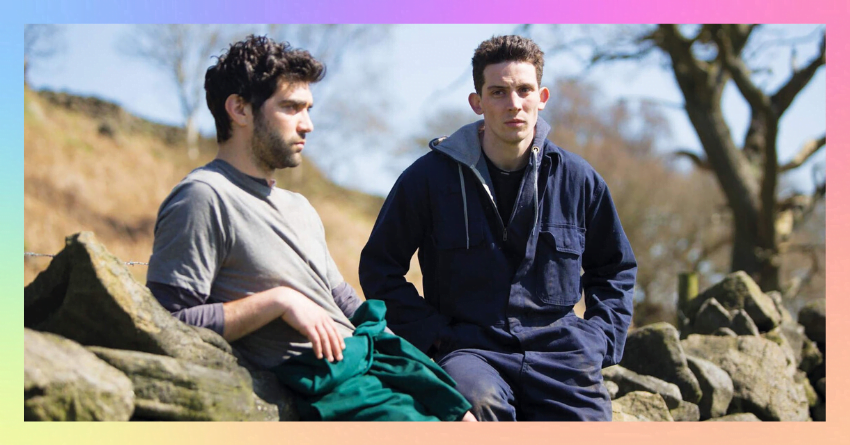 Director: Francis Lee
Cast: Josh O' Connor, Alec Secareanu, Gemma Jones
Premise: A young farmer copes with his daily frustrations with excessive drinking and casual sex. He then meets a Romanian migrant worker and ignites an intense relationship with him.
Why You Should Watch It: In terms of the theme and overall vibe, God's Own Country has similarities with another classic, Brokeback Mountain. But setting that comparison aside, it's a solid film that delves with the struggles people with non-traditional gender identities can relate to, such as homophobia. The film also showed a different way of narrating a love story, as Francis Lee made the narrative go through unusual angles.
Check the trailer for God's Own Country.
Call Me by Your Name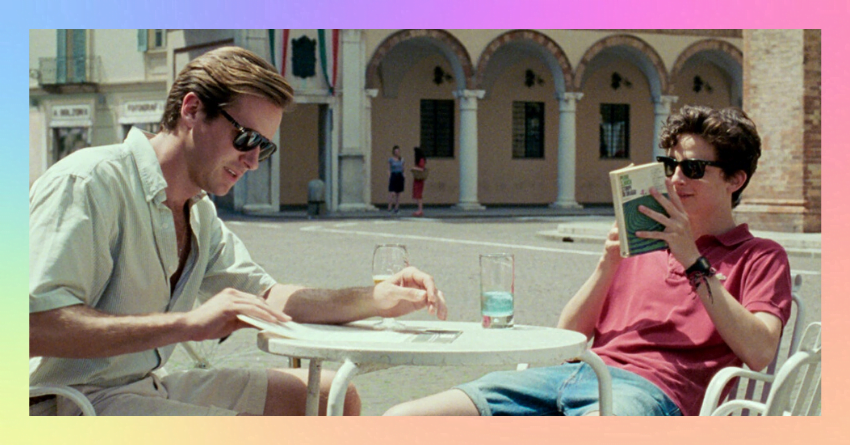 Director: Luca Guadagnino
Cast: Timothee Chalamet, Armie Hammer
Premise: Set in the 1980s in Italy, life-changing romance blossoms between a seventeen-year-old student and his father's research assistant.
Why You Should Watch It: The chemistry between the main characters is palpable. There are scenes that they're not even touching, but you can just feel the electrifying tension between them. It's also a visual treat—from the gorgeous cast up to the warm and lovely shots of Northern Italy. This film is also considered a classic in the realm of LGBT movies and TV shows, so you should definitely check this one out.
Check the trailer for Call Me by Your Name.
RuPaul's Drag Race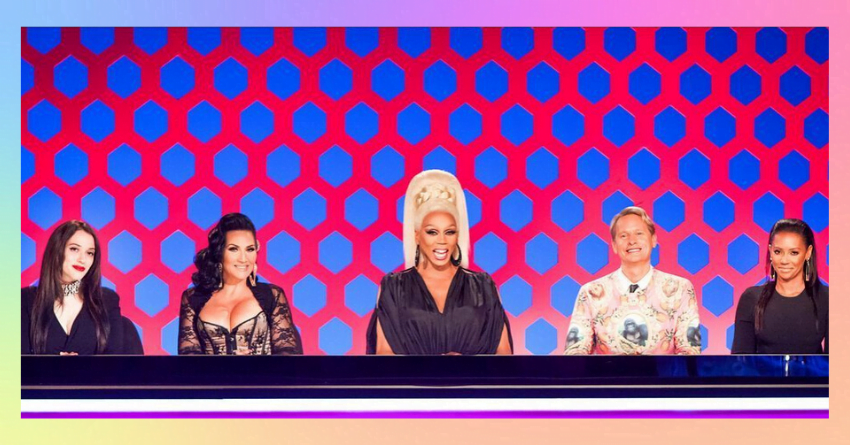 Cast: RuPaul, Michelle Visage, Santino Rice
Premise: RuPaul, an iconic drag queen, searches for America's next drag superstar.
Why You Should Watch It: If you love drag queens, you'll surely enjoy the hell out of this reality show. But even though you're not that familiar with the fabulous community, this show is a great start to learn about their colorful culture. It's fresh, vibrant, comical, and even dramatic at times. It's also campy AF and if you're ready to get your wig snatched, you shouldn't miss watching this iconic series. We highly suggest you start in the first season but let's say you want to see the best ones first, go for season five, or season six!
Check the trailer for RuPaul's Drag Race.
Queer Eye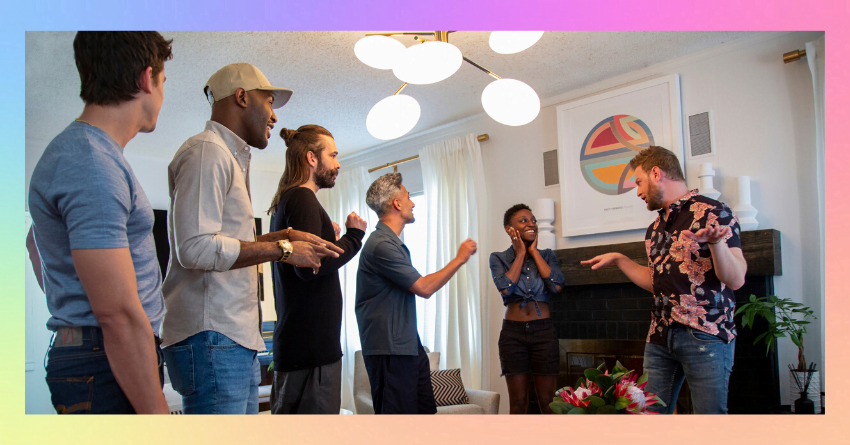 Cast: Antoni Porowski, Tan France, Karamo Brown, Bobby Berk, Jonathan Van Ness
Premise: Five experts help someone who needs help with their personal life, assisting the person in their areas of expertise—fashion, interior design, food, culture, and grooming.
Why You Should Watch It: Queer Eye is not a mushy makeover show. It's a perfectly-balanced series that discusses life in a warm yet fab-up way. It also showcases the type of person on the show which is a great way to get yourself introduced to new gender identities and their life beyond their orientation. Another point that is worth noting about this LGBT TV show is that it shows that it's okay for men to be vulnerable—it's okay to have emotions, to let those tears out, and to have those self-care days.
Check the trailer for Queer Eye.
Pose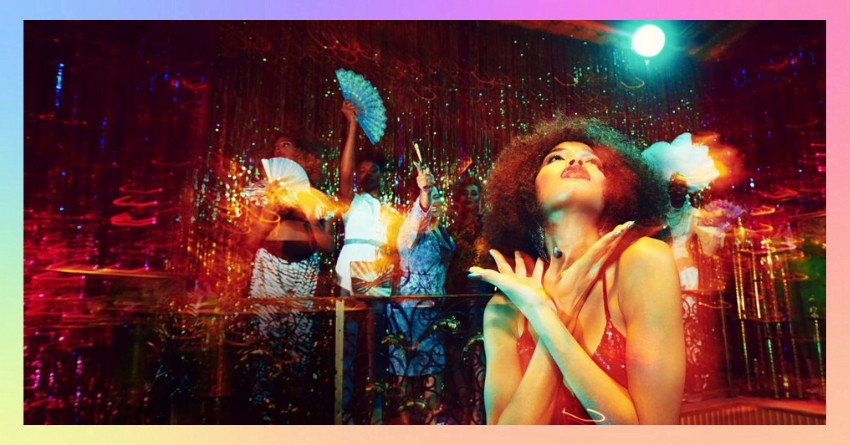 Creators: Steven Canals, Brad Falchuk, Ryan Murphy
Cast: MJ Rodriguez, Dominique Jackson, Indya Moore
Premise: Set in the 1980s in New York City, the series delves into Ball Culture—the underground LGBT community of ballroom competitions.
Why You Should Watch It: You might be thinking that this ongoing series is all about fabulous performances—well it does but it's so much more than just that. It's a story about identity, family, and what it means to be accepted in a larger world that refuses to see you for who you truly are. Aside from that, it's also giving members of the LGBTQA+ community, particularly the transgender community, a fair chance to tell their own stories.
Check the trailer for Pose.
Sex Education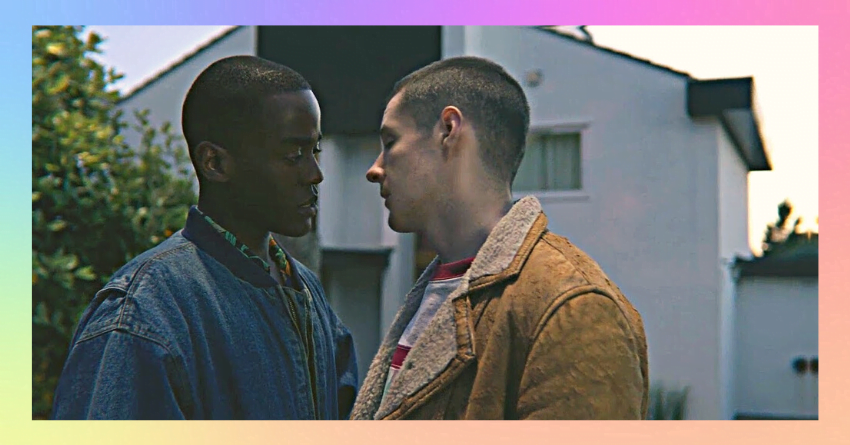 Creator: Laurie Nunn
Cast: Asa Butterfield, Gillian Anderson, Ncuti Gatwa, Emma Mackey, Connor Swindells
Premise: Otis is your typical awkward teenage boy, just with a slight twist—his mom is a sex therapist. This made him seemingly expert on sex-related topics, that he and his friends ended up setting an underground sex therapy clinic in their school.
Why You Should Watch It: Based on the premise above, you might think that this doesn't fit our LGBT movies and TV shows list but it actually does.  Sex Education features a narrative for Otis' best friend, Eric, which is one of the main LGBTQA+ characters on the show. With his narrative, it showed his struggles trying to make his family accept him, his struggles in school, and in social life due to his gender identity, as well as his struggles in finding someone that truly loves and respects him. As the show is still ongoing, we'll surely delve more deeply into his storyline soon.
Aside from Eric's narrative, the show also delves into the other sexual orientations. There are lesbian characters as well as an asexual character, normalizing these non-traditional identities.
Check the trailer for Sex Education.
Feel Good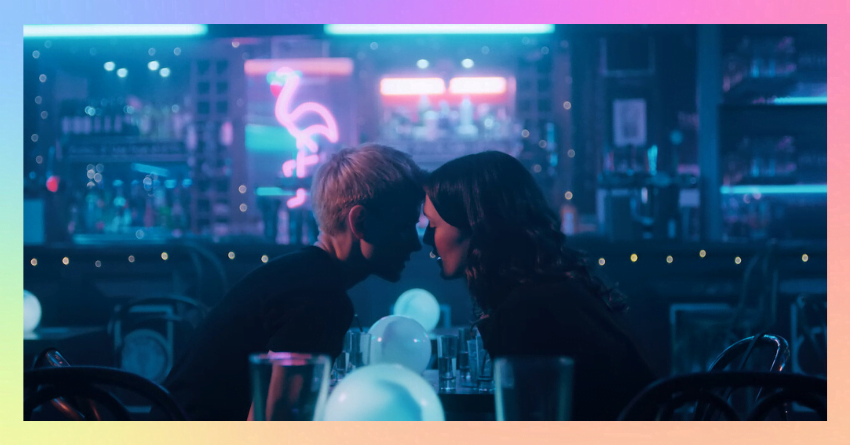 Creators: Mae Martin, Joe Hampson
Cast: Mae Martin, Charlotte Ritchie
Premise: Mae, a recovering addict, and comedian try to control her addictive behaviors and intense romanticism that negatively affects her life.
Why You Should Watch It: It's one of those series that perfectly balances the comical and realistic narratives. You might also think from the premise above that this isn't an LGBT-related series but it does as the main character is a lesbian character, who will fall in love with someone who thinks she is 'straight'. Their narrative is well-put and is perfectly natural.
It's not necessarily a 'feel good' series as it introduces the everyday struggles with someone who has a drug addiction, but you can have chill time watching this, especially if you're in your mid-20s to 30s and no longer hooked with teen flicks such as Alex Strangelove.
Check the trailer for Feel Good. 
Takeaway
There you have it! We hope you've liked our suggested 10 movies and TV shows about the LGBT community. If you're planning to watch all of these films and series, make sure to keep a bottle of liquor, a box of tissues, and your vulnerable emotions ready as it's gonna one hell of an emotional ride.
And if you feel like watching it with a friend, don't worry as there are platforms, such as Netflix party or discord, on which you can virtually watch it together. Let us know your thoughts about this list and feel free to share it with your folks. Happy Pride!