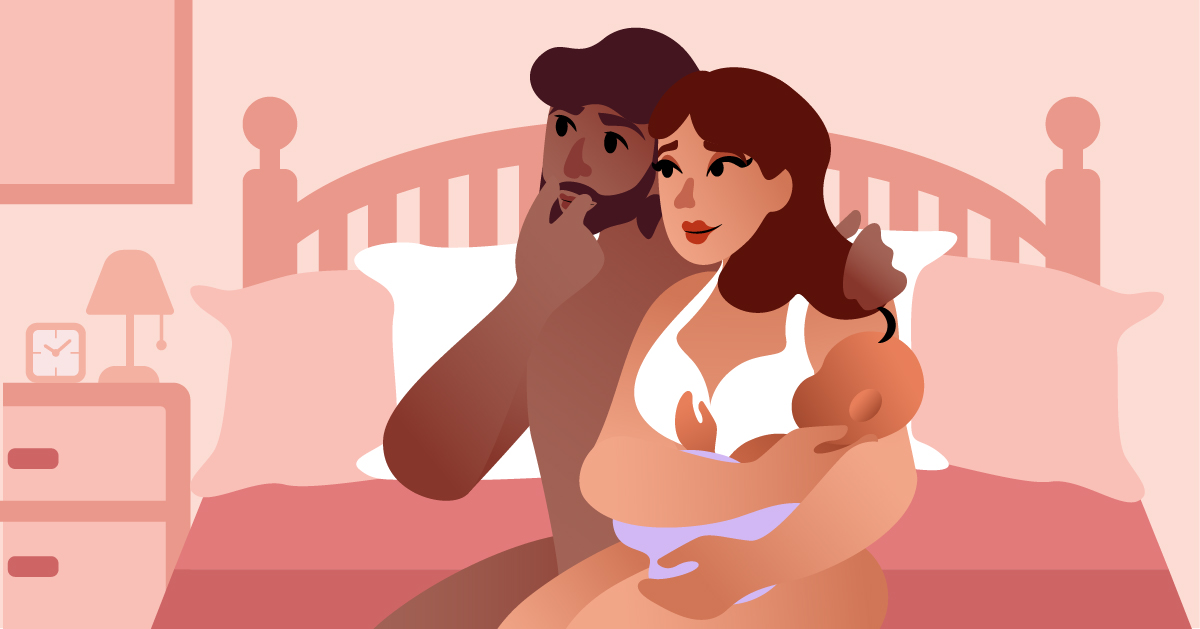 After about nine months, you and your partner may find sex after giving birth quite tricky. Not only do you have to consider when to have sexcapades again, but you also have to follow the safety steps moving forward. Post-delivery hormonal changes may make your vaginal tissue more sensitive and thinner. Your uterus, vagina, and cervix have to "adjust back" to normal size too. And if you are breastfeeding, that can lower your libido. 
Your body will need some time off after delivery. Admittedly, labor is hard work, and your life is forever changed. However, after your baby is born, these life changes don't necessarily mean you won't be able to resume your normal activities—exercising, work, and the focus of this article, sex. 
This article will discuss the changes to expect and when to have sex after giving birth. You'll also learn ways how you can enjoy sex after childbirth. And we will be sharing an essentials list and an FAQ in the end, so stay tuned.
Truths You Should Know About Sex After Giving Birth
From changes to your body to feeling all sorts of things, it's important to know the changes you will face after giving birth. This way, you'll be aware of the upcoming journey, and you can further understand your body in the long run. We suggest you consult your doctor regarding specific physical changes as well. 
Here are the truths you should know in the weeks following your childbirth:
1
It is common to have sex after four to six weeks following delivery.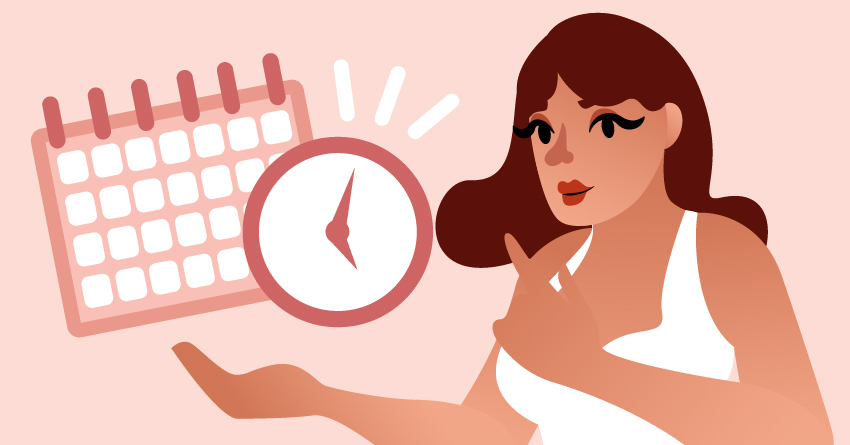 There's no exact timeline that says how long all women should wait to have sex after giving birth. But, most doctors recommend women wait for four to six weeks following vaginal delivery. This is because it will usually take about six weeks for your cervix to close completely.  
The physical recovery from birth is similar for both vaginal and cesarean deliveries. But the recovery process is going to be very different in the abdominal area for mothers who've gone through surgery. Staples from the incision site will be removed within a week of surgery. The actual incision site itself should be healed by six weeks postpartum. But it's common for women to feel some discomfort in the incision area. Some women experience numbness or tingling for months after surgery. 
2
Sex after giving birth will probably not feel great in the beginning.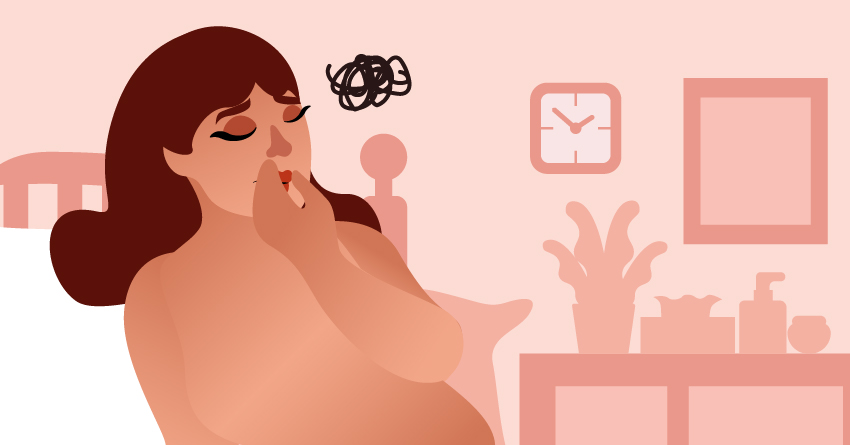 There is a common notion that the pain is from the trauma of delivery, which it definitely can be, but it also has to do with low levels of estrogen that affect the elasticity of the vaginal tissues. In the days immediately following childbirth, estrogen drops to pre-pregnancy levels. Estrogen helps supply natural vaginal lubrication, so low levels of the hormone increase the likelihood of vaginal dryness. Dry tissue can lead to irritation, even bleeding, during sex. 
Sex after delivery will feel different, and the most common issues with sex after delivery include: 
vaginal dryness 

low libido

thin vaginal tissue 

loss of elasticity in vaginal tissue 

perineal tear or episiotomy 

bleeding 

pain 

"loose" muscles 

soreness 

fatigue
Vaginal birth can temporarily stretch the muscles of the vaginal canal. These muscles need time to recover their strength and stability. If you had a perineal tear or episiotomy during vaginal birth, you might have a longer recovery. Having sex too soon can increase your risk of infection. A c-section delivery can also affect vaginal sensation. The same hormonal issues can make the tissues of the vagina dry and thin, possibly leading to painful sex.
3
Don't worry, there's reason why you're not into sex after birth.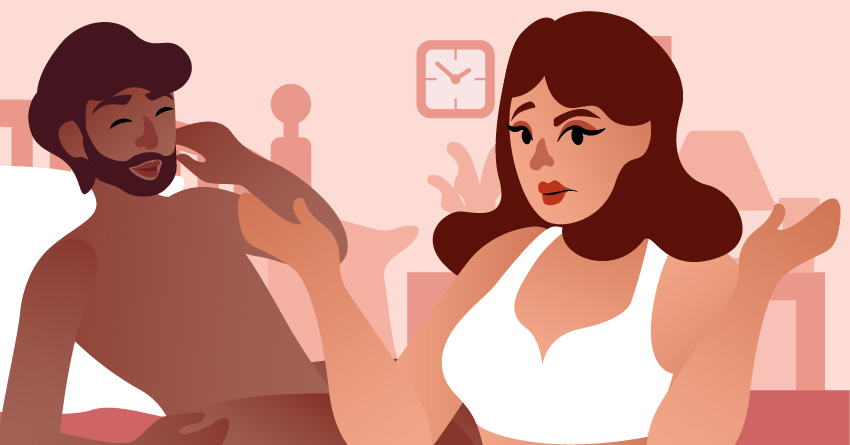 There are plenty of reasons why you may not be into sex after giving birth. It may be because of  changing dynamics between you and your partner, lack of sleep or because you are facing a new life with your little one. Anthropologically speaking, keeping your sex drive low is your body's way of preventing another pregnancy too soon. So keep scrolling because we will be discussing tips on how to alleviate feelings of stress in the next portion.
4
Using protection is important if you want to have postpartum sex.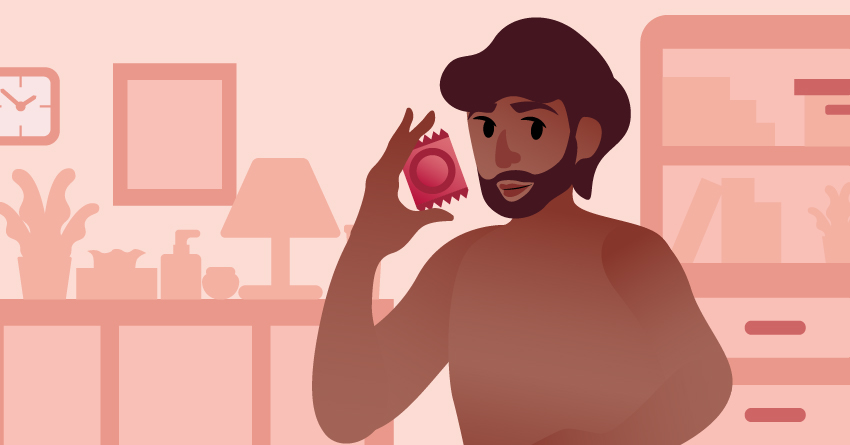 Getting pregnant too quickly after one pregnancy can put you at an increased risk for premature birth or congenital disabilities.
Healthcare professionals encourage women to space their pregnancies. The common waiting time is at least 12 months between each pregnancy. If you're thinking about another baby, talk to your health care professional. They will be most familiar with your health history and offer more personalized recommendations.
5

Your breasts may tend to be tender and leaky.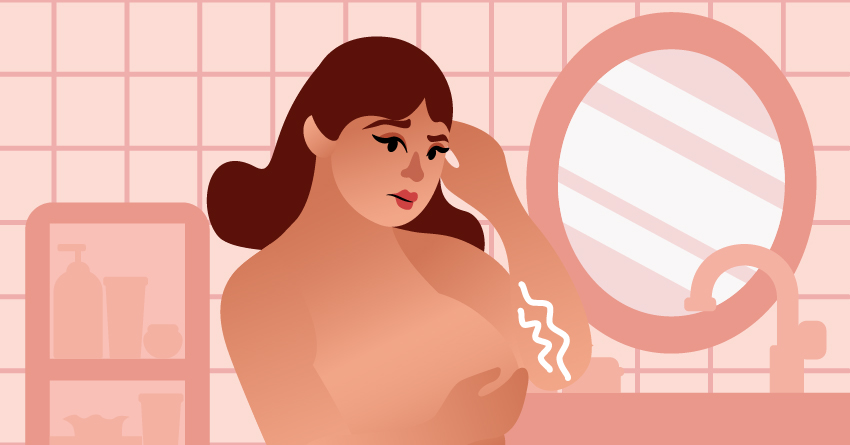 Leaking breasts are your body's way of getting used to both making milk and the feeding schedule you and your baby are trying to perfect right now if you're choosing to breastfeed. Breasts leak because of the letdown reflex — a powerful and normal part of the breastfeeding process.
To address this, try either pumping or nursing before sex so your breasts don't feel as full and sensitive. You can also try wearing your nursing bra or a tank top during intercourse to relieve some of the heaviness. The good news is, once you and your baby get into a more comfortable nursing routine, your breasts will become less sensitive, allowing for more sexual enjoyment.
6
Your vagina may change too.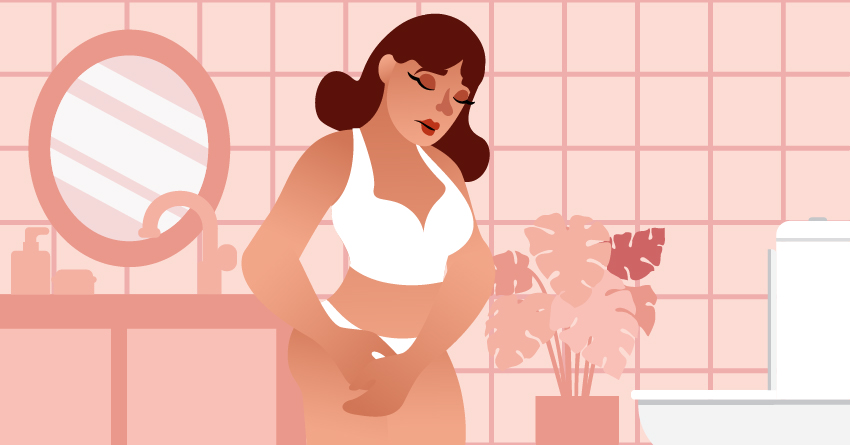 Your vagina may change depending on your change and how many children you've had. Someone who had a c-section delivery may also be affected, due to the pregnancy hormones that widen the pelvic rim. This is also why a person who loses their baby weight quickly may still not fit back into their jeans for many months. You could try kegel exercises or pilates to strengthen your pelvic floor again.
7
Getting comfortable will take a while.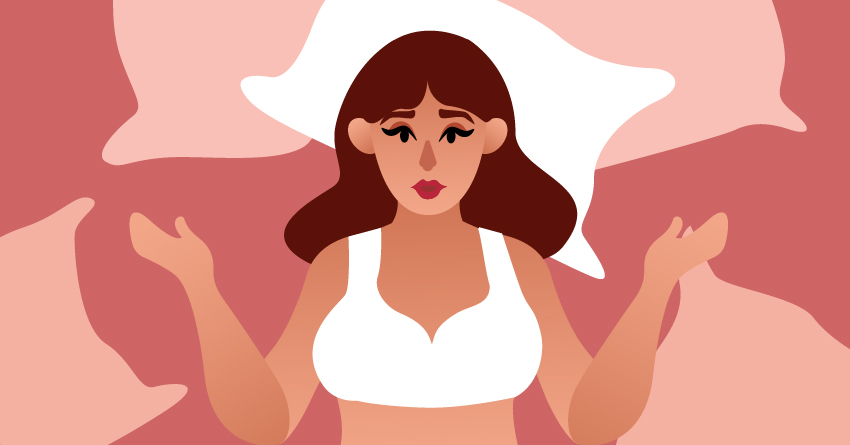 Discomfort is generally normal, as long as the pain doesn't increase and isn't accompanied by symptoms like a fever. The area around your incision site might be uncomfortable, so it will be helpful to try sexual positions that don't put any pressure on your abdomen. 
The first time you have sex, you may be fearful of what it may feel like. Because sex is not just physical, it's also mental, any hesitation or fear you have about having sex again is very real and may affect your sexual experience. Some women experience sexual dysfunction after cesarean delivery, so if you find sex is abnormally painful, be sure to speak to your doctor.
8
Sex after giving birth is a great way to maintain intimacy.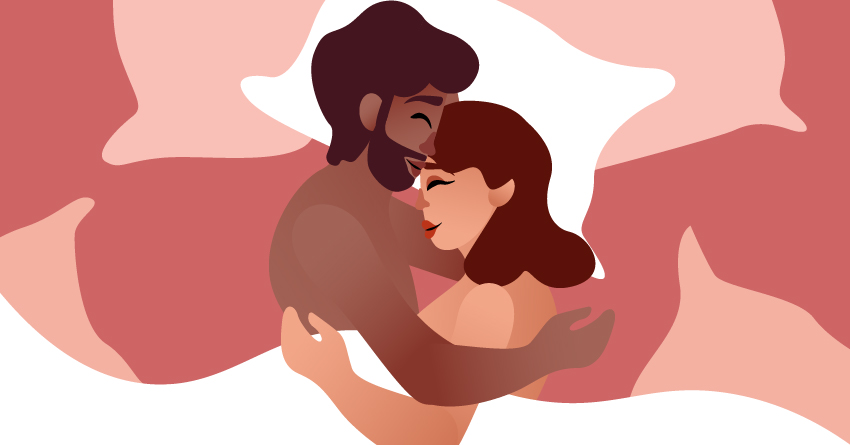 If you and your partner have no physical intimacy, or if it's really limited, you may start to feel like roommates, which is rarely a good thing. Feeling disconnected can lead to resentment. Begin with foreplay like touching and kissing each other. And the fact is you won't have time to go out because you will spend time on your newborn. So, sex is the easiest to be intimate and show affection towards each other. Plus, sex can easily put you in a better mood so it's a win-win.
9
It may be different, but it can be more enjoyable than you think.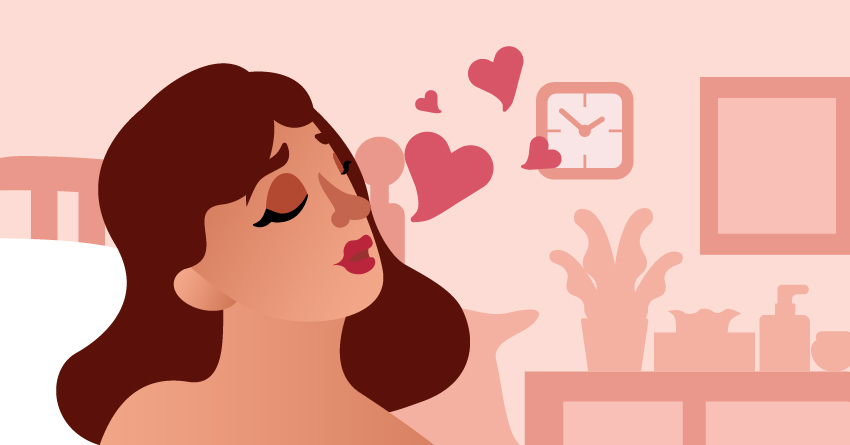 There are plenty of people who enjoy sex more after birth than they did before they were parents. A possible explanation is that giving birth awakens the body to a range of sensations, and as a result, our bodies, particularly our genitals, become more alive, increasing the pleasure potential. Childbirth can also shift our internal parts into just the right place, to make them more sensitive to stimulation. Once you've healed or when your doctor gives you the go signal, give postpartum sex a try and you may enjoy new waves of pleasure compared to your pre-pregnancy days.
10

Quickies will be your new best friend.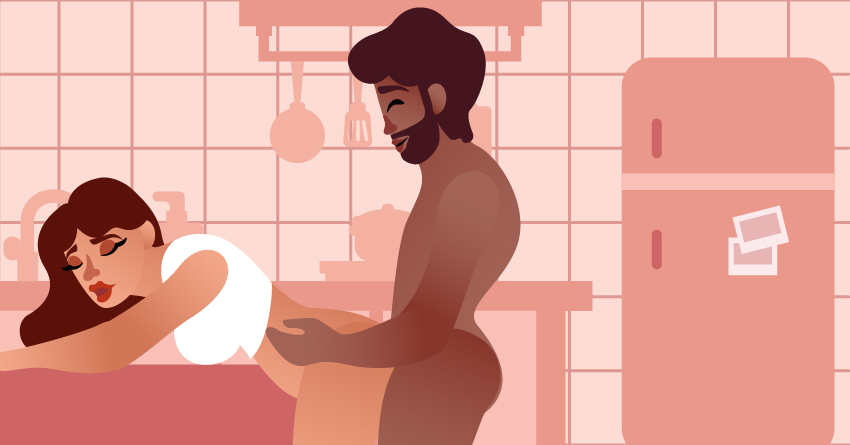 Building up on the last point, quickies will be an easy way to build intimacy between you and your partner. Especially considering how packed your schedule will be with just taking care of a baby, and balancing that with work and keeping the romance alive with your boo. Have him do what it takes to get you turned on, and then you do what it takes to keep your attention in the moment. Focus on the feeling—what he's doing to you, what you're doing to him—to stay present.
Tips For Healthy Sex After Giving Birth
You've waited out and healed from the delivery, and you're ready to have sex again! Here are the tips that may help you get healthy sexcapades:
1
Take it slow.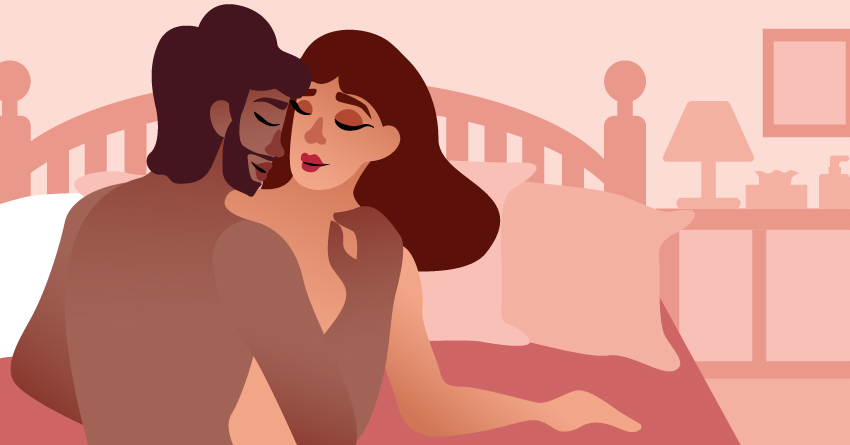 You may not be ready yet to jump back to pre-pregnancy activities, even if you've been cleared for sex, and that's okay. Take things one step at a time. Try intimate activities to warm up to sex again, such as massage or cuddling and kissing.
2
Use protection.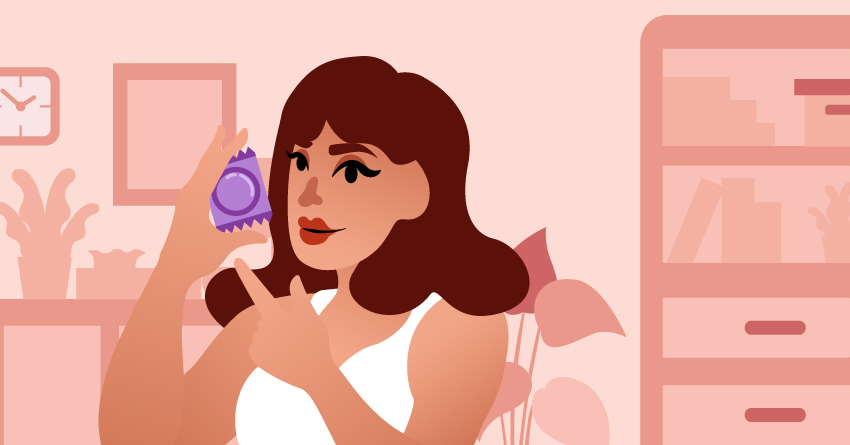 As we've discussed prior, it's best not to try conceiving another baby straight away after childbirth. 
As new parents, you might not be ready to have another baby yet, so it's a good idea to think about contraception before you start having sex again. Your doctor or midwife will usually talk with you about contraception at the six-week checkup for mum and baby. Some mothers are fertile or have started to ovulate, even before they have a period. This increases their chances of becoming pregnant if they have sex without using contraception. Common non-hormonal birth control options are condoms, internal condoms, diaphragm, and cervical cap.
Breastfeeding isn't just a healthy way to feed your baby. It can also be a form of birth control — but only done in a certain way. When you exclusively breastfeed — meaning you nurse at least every 4 hours during the day and every 6 hours at night, and feed your baby only breast milk — your body naturally stops ovulating. You can't get pregnant if you don't ovulate.
With all these options to consider, it's still best to consult your doctor on which type of protective method would suit you best.
3
Communicate with your partner.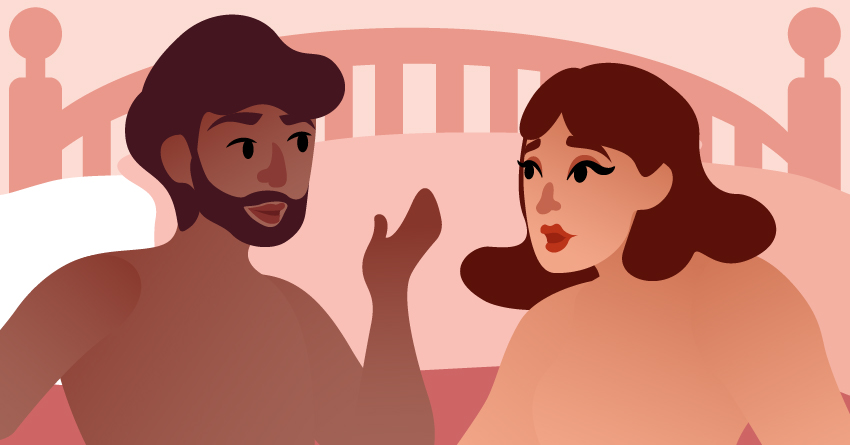 Sex after giving birth is different, but not completely bad. Differences can be fun and exciting, but you should keep an open dialogue with your partner about what feels good and what doesn't. This will help you enjoy sex again and make sure you're not experiencing any unnecessary pain.
4
Focus on foreplay.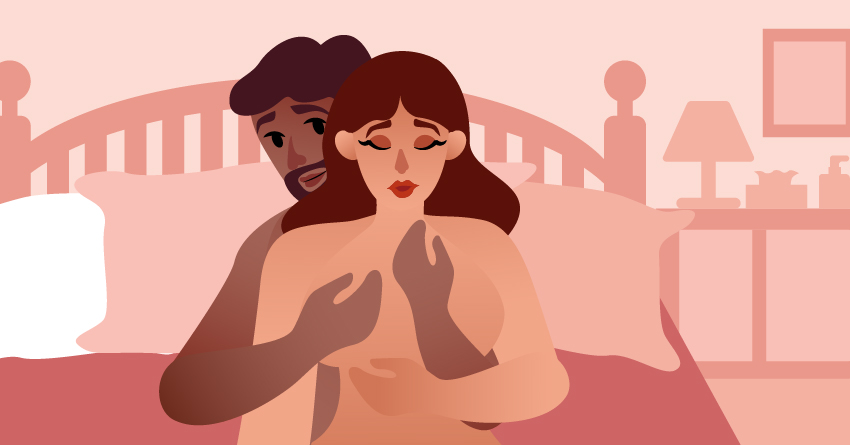 Since you are just starting to get back into your hot sessions, give your vagina time to produce natural lubrication. Stretch out foreplay, try mutual masturbation, or engage in other activities before penetrative sex.
5
Lube will save the day!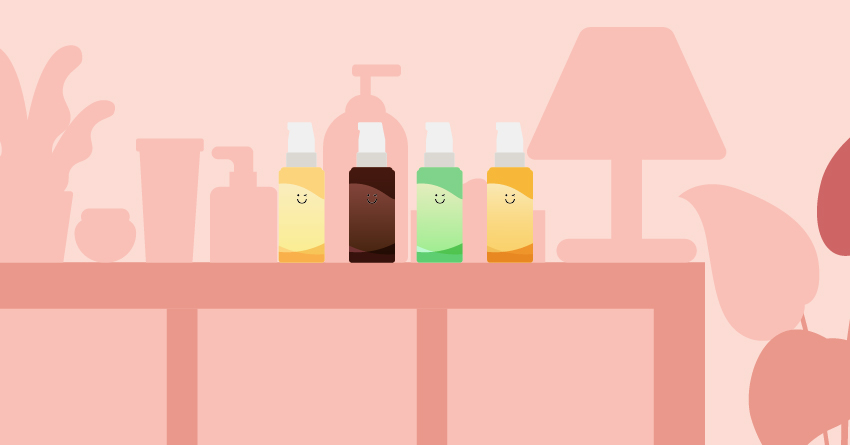 We can never overstate the importance of lube in any sexcapade. And because you are done resting from post-delivery, you may need a little help with lubrication as your hormones readjust. It's best to go for a water-based lubricant and throw in some sex toys for further stimulation down there!
6
Maintain a healthy lifestyle.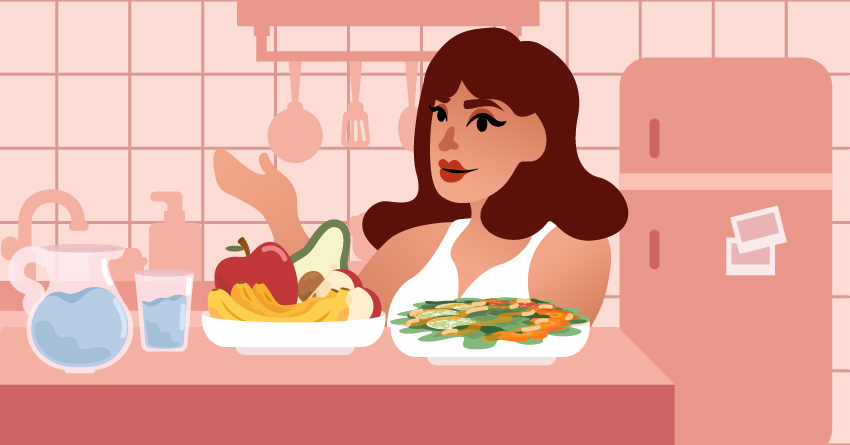 Healthy eating and exercise are all great ways to look after yourself. It's hard to be interested in sex if you're tired, sick, or stressed. 
If your baby is waking at night, try to take some time to rest during the day. It can also help to check the balance in your life. With a young baby, it's easy to get caught up in your child's day-to-day care and forget about your needs. So making time – even if it's just 15 minutes – to do something for yourself each day helps. It could be catching up with a friend, going for a walk, or reading a book. You can also talk with other parents about how they find time for themselves.
7
Make time for rest.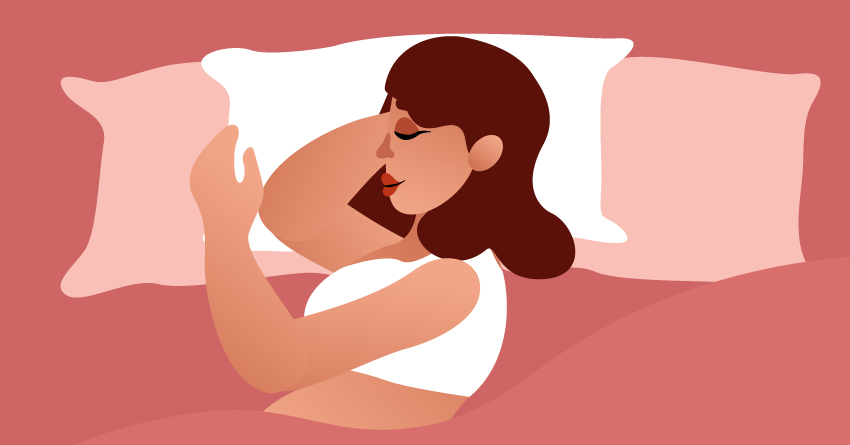 Every new parent soon learns that babies have different time clocks than adults. A typical newborn wakes up about every 3 hours and needs to be fed, changed, and comforted. Especially if this is your first baby, you and your partner can become overwhelmed by exhaustion. 
You may not get a solid 8 hours of sleep for several months, so here are some ideas to help you get more rest and perhaps more time with your partner: 
In the first few weeks, you need to let someone else take care of all responsibilities other than feeding your baby and taking care of yourself. 

Sleep when the baby sleeps. This sleep may be only a few minutes of rest several times a day, but these minutes can add up. 

If you want some intimate time with your partner, ask someone you can trust to look after your baby. This way, you can make up for more bonding while also getting a break from motherly duties.
Save steps and time by having your baby's bed near yours for feedings at night.
8
Try out a simple, new self-care routine.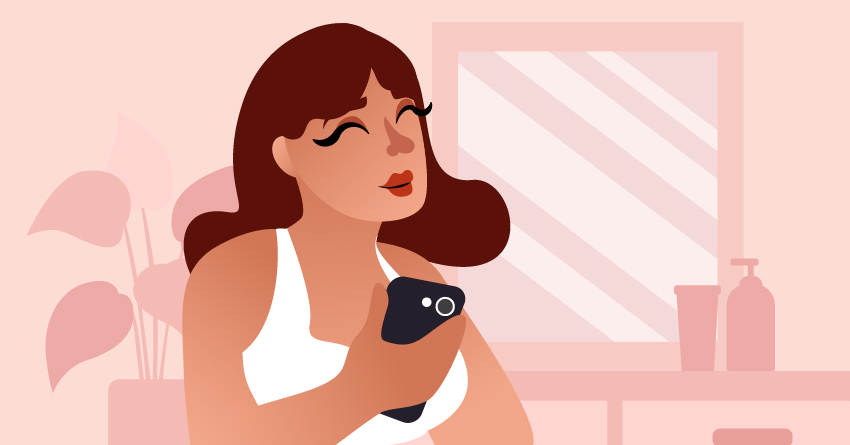 Your body has gone through a lot of changes in a short amount of time, and it's completely normal to feel a little self-conscious about your post-pregnancy body. Having a set time for self-care is a great way to boost your post-pregnancy attitude. If you're feeling good about yourself, then your after-baby sex life can't be far behind.
And during times when you feel down or self-conscious about your body, it can be helpful to remember all the incredible things your body went through to grow, nurture and bring your little one into the world. Talking to a close mom friend or joining a virtual support group for new mothers can also help you feel more proud and confident.
9
Go for easy sex positions.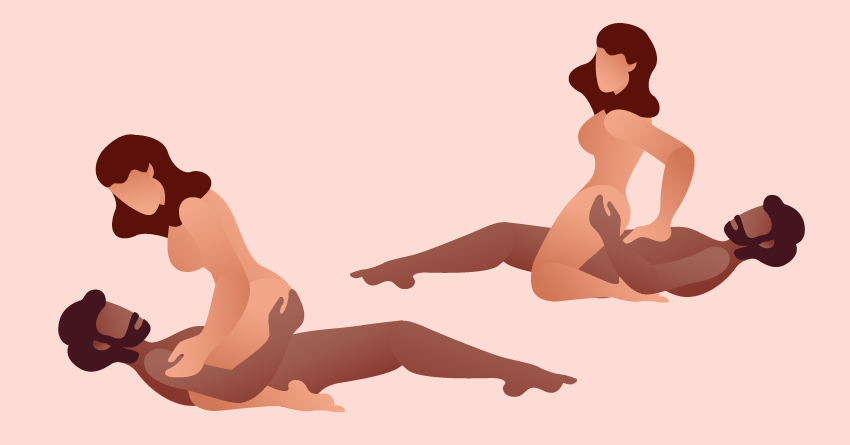 Take the time to find positions that feel good for you. The positions you choose shouldn't put pressure on any stitches, and they should give you control over the depth of penetration. Try the following simple positions in those first few postpartum sex attempts:
Spooning, because going side-by-side can help control your partner from going too deep or too hard.
Reverse cowgirl is great if you're comfortable straddling away from your partner on your knees. This position can be a great way to have clitoral access while you control depth and rhythm.
Oral sex is always a good option too. Whether lying back or leaning on the headboard, you don't have to worry about penetration.
10
Strengthen your pelvic floor with kegel exercises.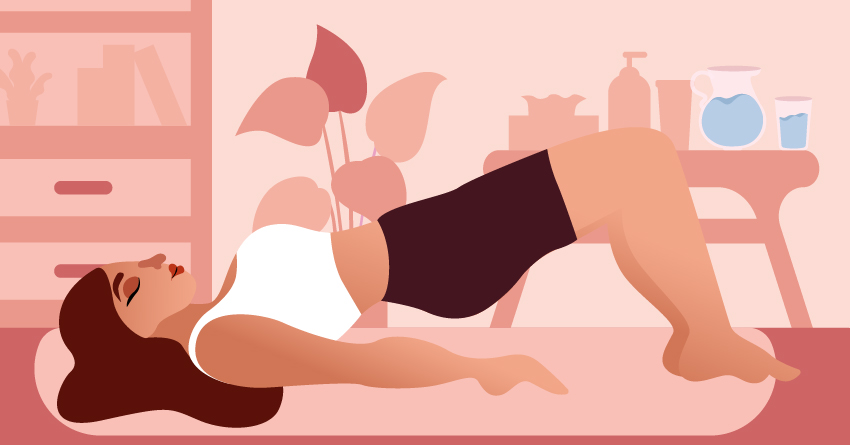 Kegel exercises can help with common post-delivery issues, like incontinence. Kegel exercises involve contracting the pelvic floor muscles, the sling-like muscles that support the bladder, vagina, uterus, and rectum. And kegels can help rebuild pelvic floor muscles. Plus, exercising the muscles can help you regain strength and sensation in your vagina. You can build up your stamina by doing longer holds.
Enjoy Healthy Sex After Giving Birth With These Essentials
Getting back into humping and grinding with your boo is great and all, but why not spice up the bedroom play even more? Here are items and toys that will surely intensify your steamy sessions!
1

Satisfyer Double Whale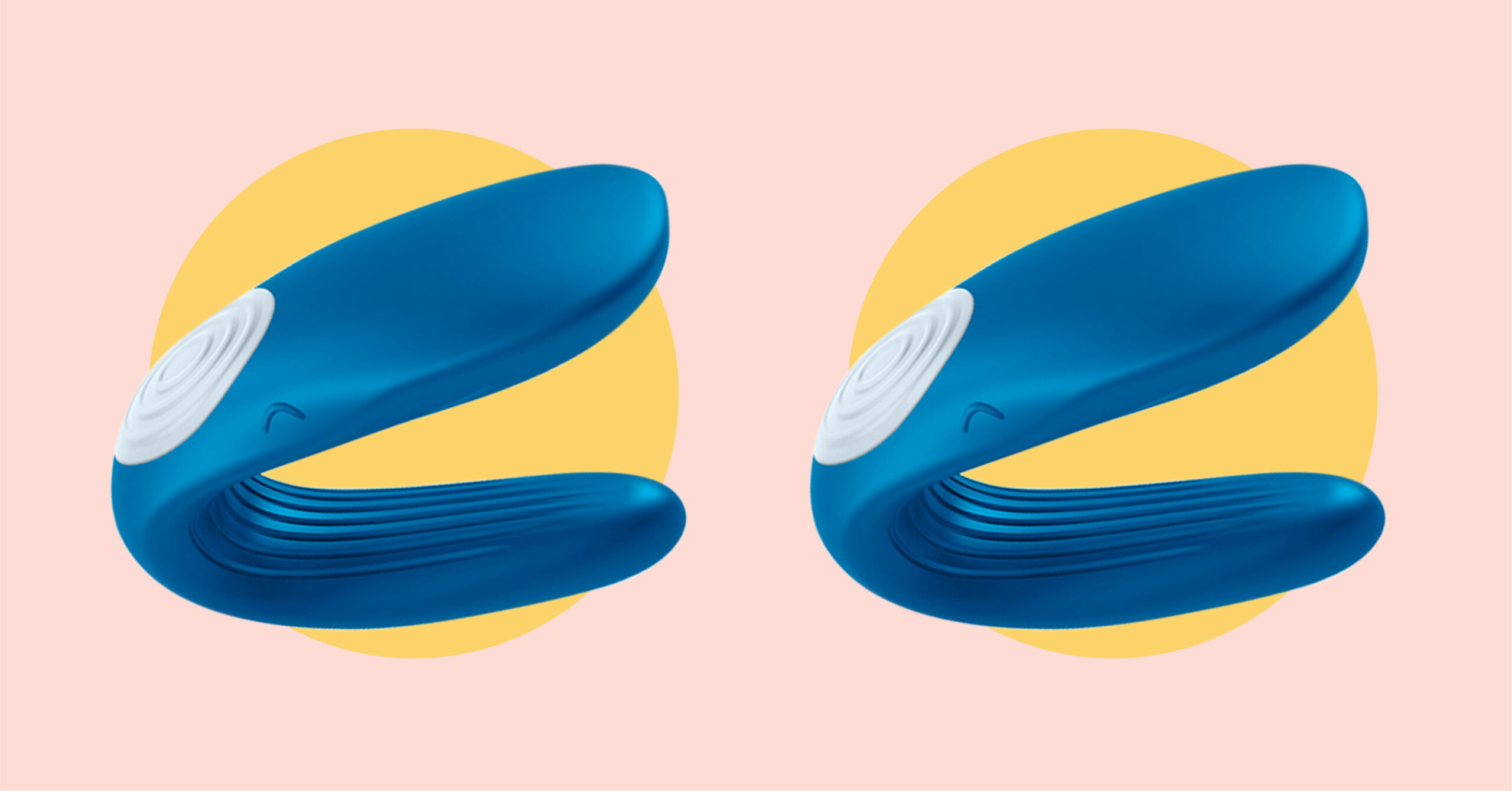 Yearning to have great climax with your boo? Say no more; we've got the ultimate couple vibrator for you. The Satisfyer Double Whale brings a surge of pleasure for you and your boo. It features an ergonomic u-shaped structure and powerful vibrations.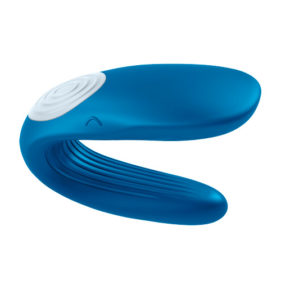 Satisfyer Double Whale
Satisfyer Double Whale Features Wanted to share an intense climax with your partner? Say no more, as we've got the ultimate couple vibrator for you. The Satisfyer Double Whale brings a surge of pleasure for you and your boo. It features an ergonomic u-shaped structure and powerful vibrations and is fitted with two powerful motors that delight you and him with
Read more
2
We-Vibe Chorus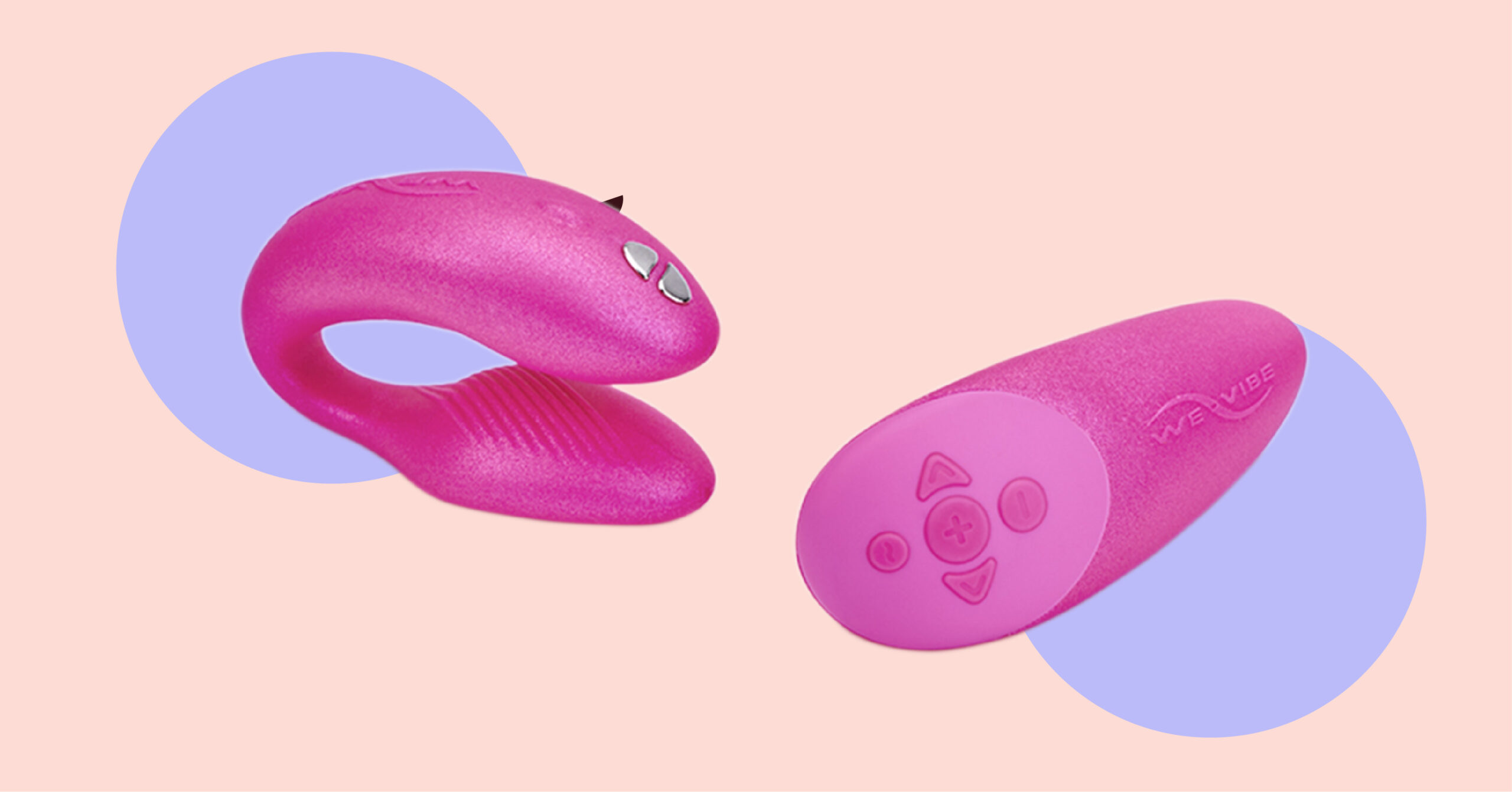 Indulge in exhilarating pleasure from all angles with the We-Vibe Chorus! It features a sleek and adjustable massager with 10 pulsating vibration modes, providing dual stimulation for you and your boo!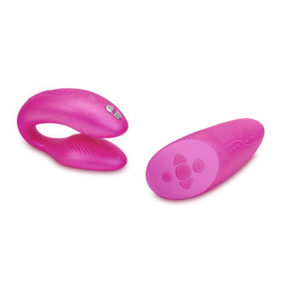 We-Vibe Chorus
We-Vibe Chorus Features Looking for a versatile couple vibrator for your sexcapades? No more searching--- this is the one that you're looking for. The We-Vibe Chorus comes in a sophisticated U-shaped design. Its slim and sleek build provides an adjustable fit to your unique body, ensuring that it'll stay in position throughout the deed. It features 6 pleasurable vibration modes, matching
Read more
3
Orgie Tighten Gel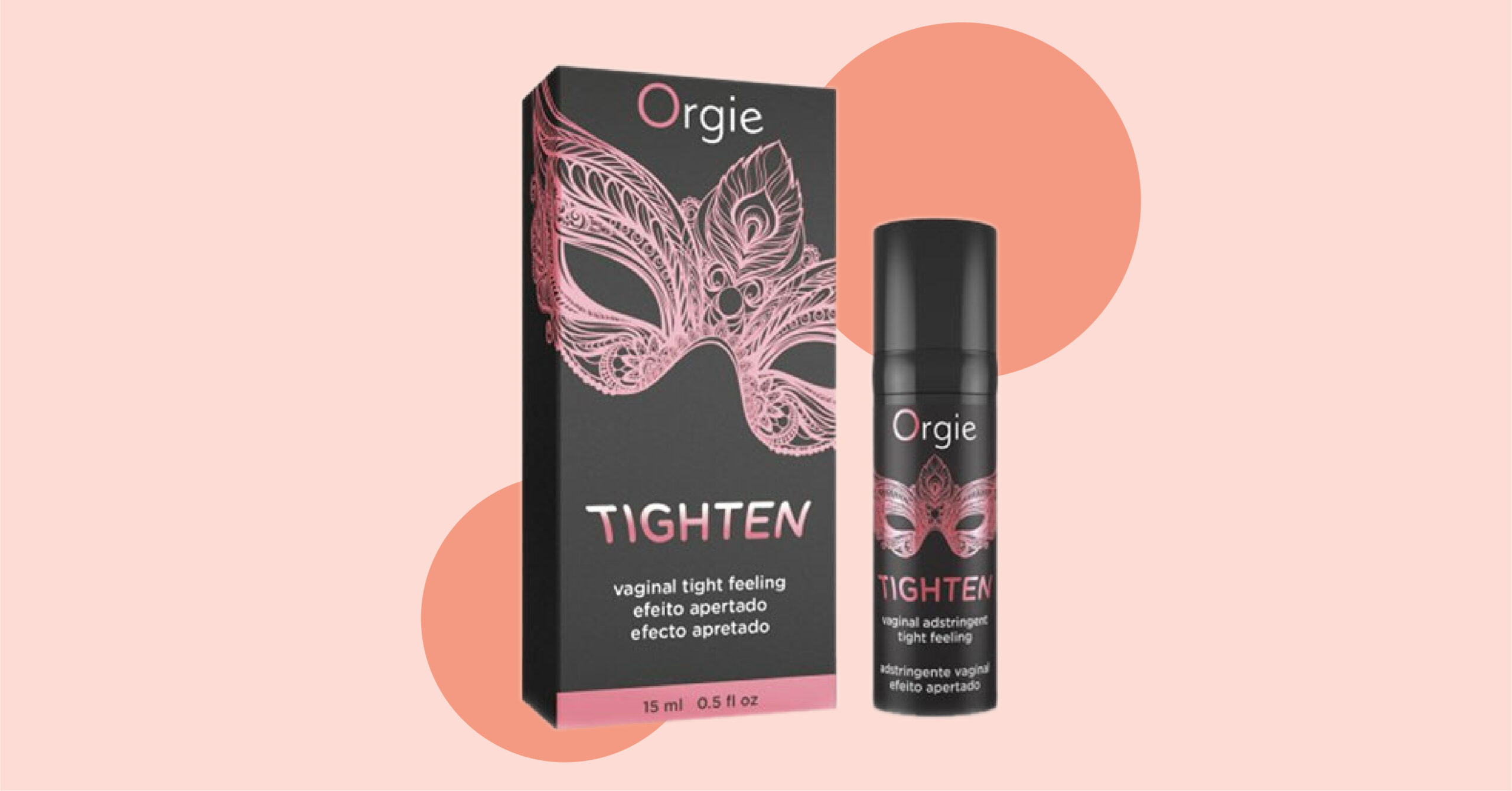 This gel is your best bet if you want to experience a tighter feel during the deed. You will receive amplified sensations with the Orgie Tighten Gel. It features a mild and non-sticky formula, giving a temporary tightening sensation during sex.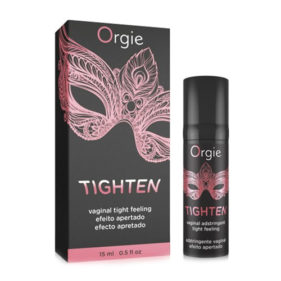 Orgie Tighten Gel
Orgie Tighten Gel Features Level up your sexcapades with the Orgie Tighten Gel. It's formulated with natural extracts with astringent properties, providing pleasurable tightening sensations during the deed. It doesn't interfere with your natural lubrication and is easy to clean since it has non-staining properties. So go ahead, open yourself to new erotic possibilities with this pleasure gel. Ingredients: Aqua, Propylene
Read more
4
Satisfyer Strengthening Balls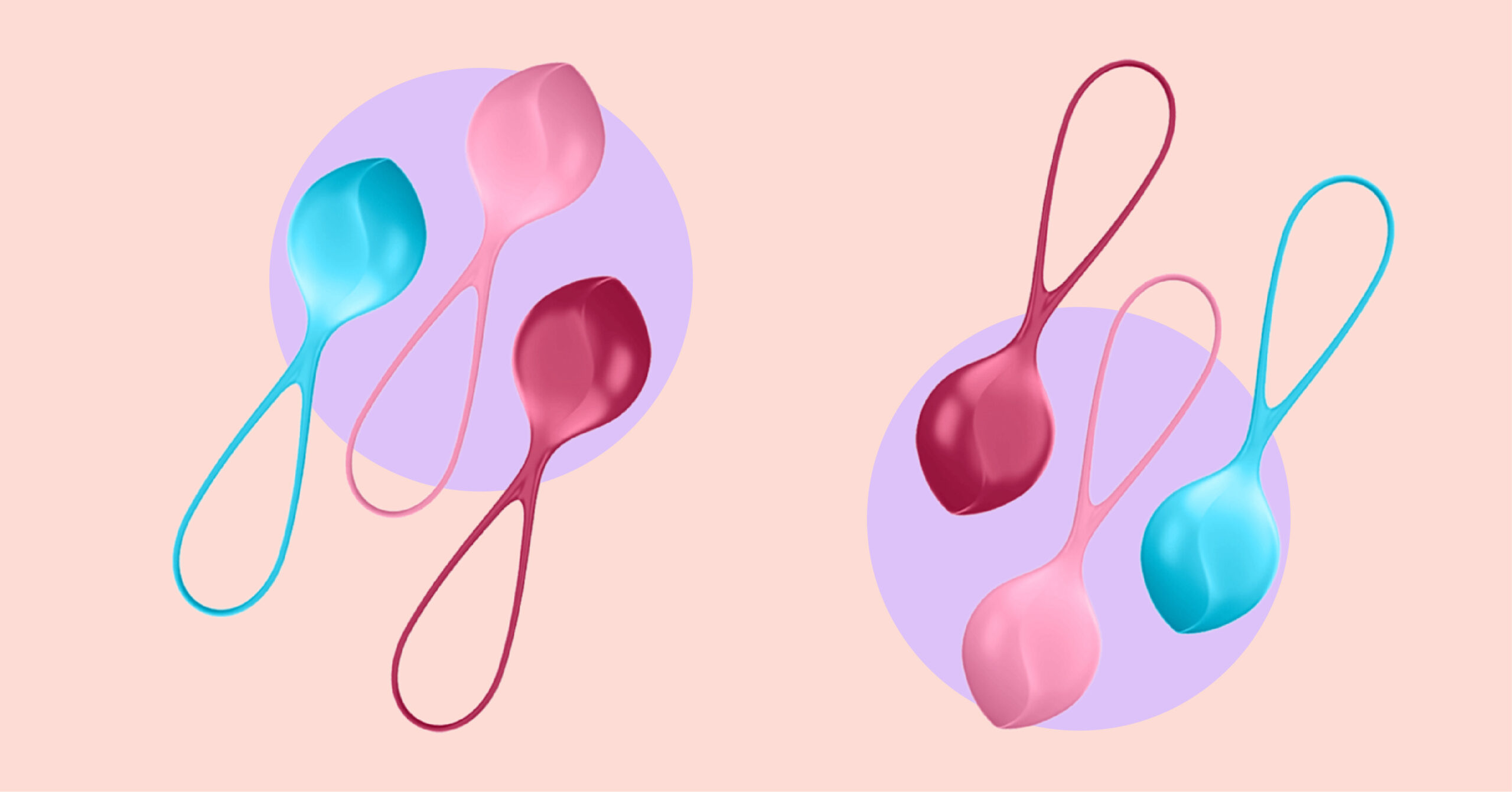 Strengthen your pelvic floor muscles with this set! The Satisfyer Strengthening Balls (Set of 3) is a pelvic floor training set consisting of three kegel balls in varying weights.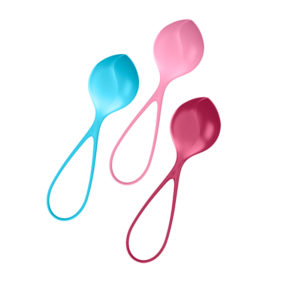 Satisfyer Strengthening B...
Satisfyer Strengthening Balls (Set of 3) Features Did you know that keeping your pelvic floor muscles can lead to stronger and longer orgasms? It also reduces your chances of having bladder leakage and pelvic organ prolapse. That's why investing in kegel or ben wa balls is a must, such as the Satisfyer Strengthening Balls (Set of 3). This pelvic floor training
Read more
5
Honey Lube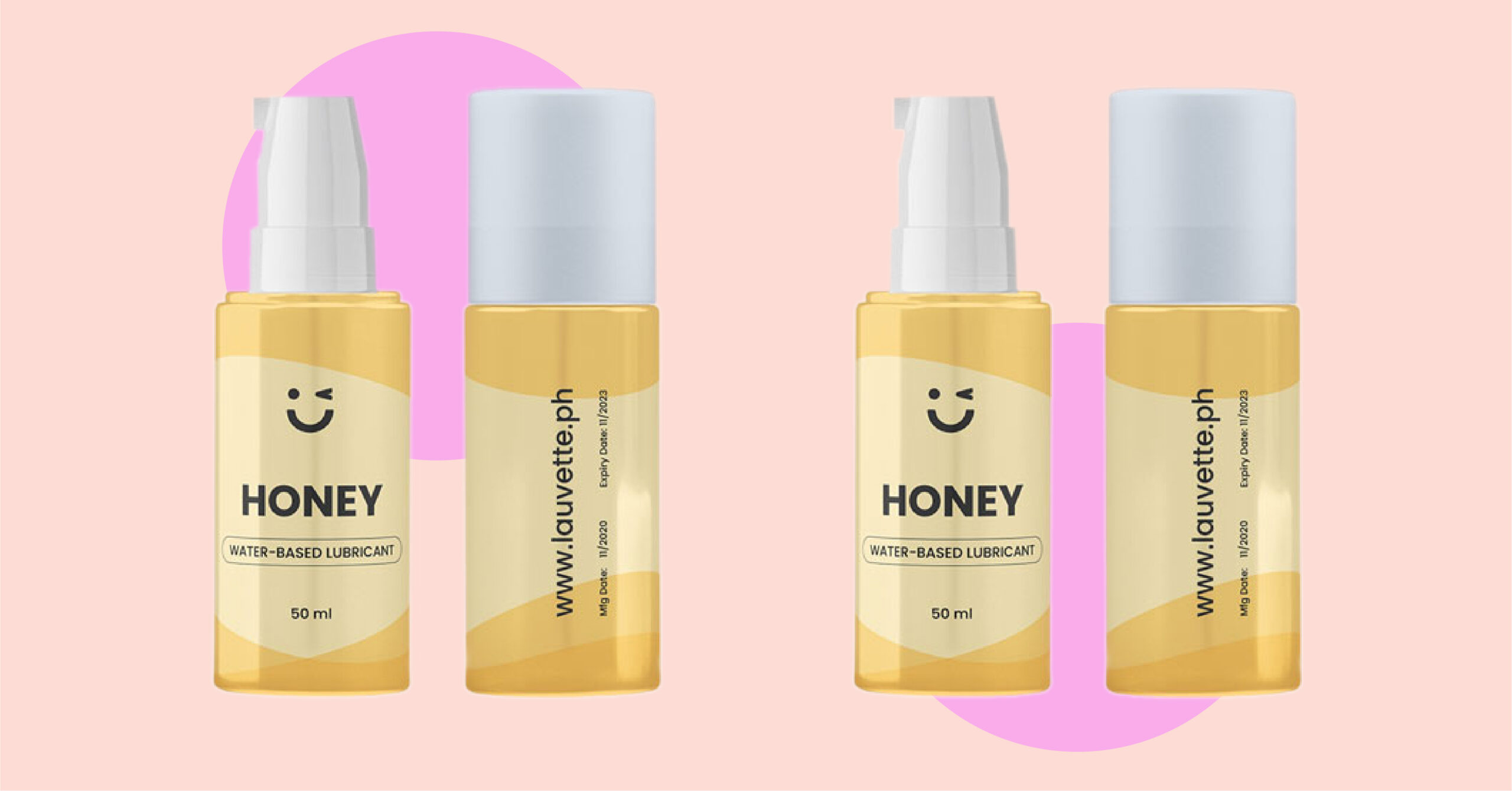 Indulge in sweet post-delivery sexcapades with the Lauvette Honey Lube. This water-based lubricant has an edible, non-staining, non-greasy, and long-lasting formula, ensuring a safe and fun experience with every use.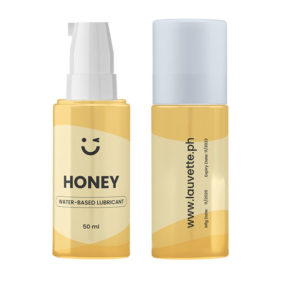 Honey Lube
Honey Lube Features Sweeten up your sexcapades with the Lauvette Honey Lube. This water-based lube reduces pain and friction during penetrative sex. It has a light, edible, non-greasy, non-staining, and long-lasting formula, ensuring your safety while getting all lubed up. It also has that silky feeling to it, making it an ideal lubricant for sensual body massages. It's also safe for
Read more
Sex After Giving Birth: Frequently Asked Questions
You probably still have more questions to ask, especially now that you are about to experience tons of life changes. So, we've made an FAQ below to answer common queries regarding post-delivery sex:
1
When do I see my doctor? 
Speak to your doctor if you have any increased pain, discharge, or bleeding after a vaginal or cesarean delivery. As time goes on, you should start to feel better, not worse. 
If anything starts hurting more, it's a sign that something might be wrong. Having sex for the first time postpartum might be a little uncomfortable, especially if you're breastfeeding, your menstrual cycle hasn't returned, or you're on birth control. All of these could lead to a lowered amount of natural vaginal secretions. Try lots of foreplay, use lubrication, and take your time. It would help if you also kept an eye on your incision site as you recover. See your doctor if the incision opens, is painful, or becomes reddened or swollen. These may be signs of an infection.
2
Is it true that breastfeeding prevents pregnancy? 
When you exclusively breastfeed — meaning you nurse at least every 4 hours during the day and every 6 hours at night, and feed your baby only breast milk — your body naturally stops ovulating. You can't get pregnant if you don't ovulate. No ovulation means you won't have your period, either. That's why breastfeeding-as-birth control is also called the lactational amenorrhea method (LAM). "Lactational" refers to breastfeeding, and "amenorrhea" means not having your period.
3
I had a cesarean delivery. How long do I wait to have sex?
Some women may feel ready to resume intercourse sooner than others, but you should only have sex again once given the okay by your obstetrician and when you feel comfortable. It will usually take about six weeks for your cervix to close completely. 
Contrary to the common notion that c-section doesn't impact the vagina much post-delivery, it is still common for women who have had cesarean deliveries to experience sexual struggles. This is especially in the early postpartum period. Studies have shown that both women with vaginal and C-section births report sexual challenges in the first three months after giving birth.
4
How soon can I get pregnant?
Ideally, mothers should wait at least 12 months between pregnancies. Research has found that the risk for premature birth or your baby being born with a low birth weight increased for gaps shorter than 6 months, compared to those of 18 to 23 months. While the last tip is medically sound, we still suggest you get advice from your doctor on how to go about your next pregnancy.
5
What is the best birth control to use for post-delivery sex?
The copper IUD is one of the most effective birth control methods out there, and it lasts for up to 12 years (but you can get it removed whenever you want). It's a pretty convenient option if you don't want to add birth control to the list of things you have to remember. You can always consult with your healthcare provider on the best options to cater to your personal needs. Other non-hormonal birth control options are condoms, internal condoms, diaphragm, and cervical cap.
Takeaway
Sex after giving birth can be tricky, especially considering all the changes you will face moving forward. We hope you learned a lot from this article, whether you're a new mom, expecting, or simply looking into the prospects of bearing a child. 
If you are interested in learning more about sexual health, click here for more. And you can always ask Dr. Sex for more specific sex questions.