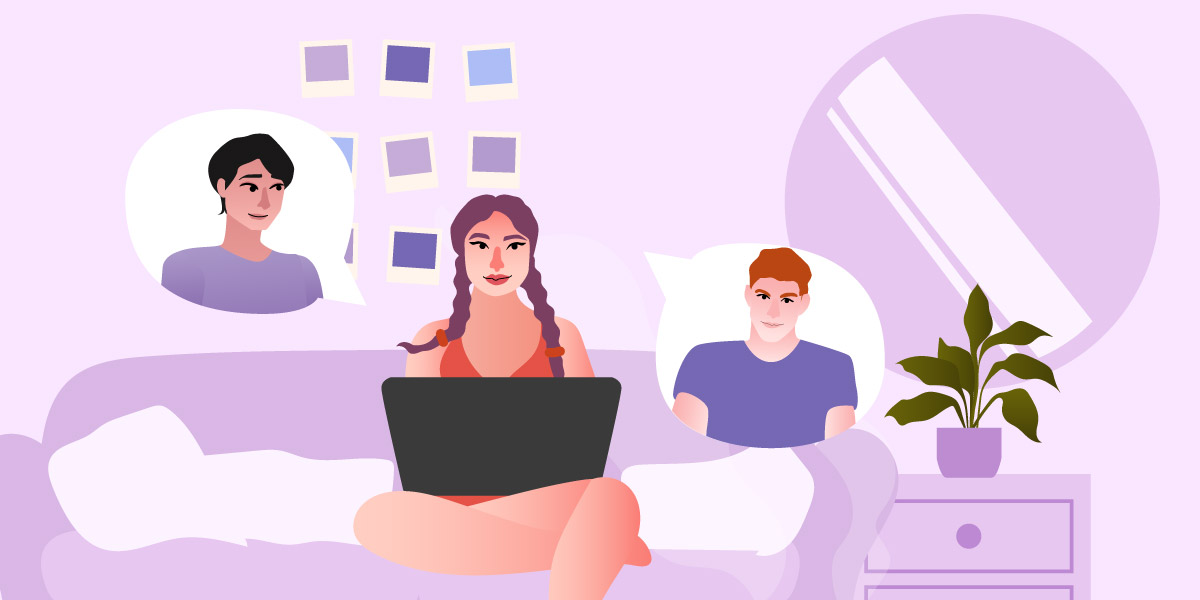 Is online dating good?
Is it worth it? 
Will I find the one through this type of dating?
Well, there are a lot of things to consider as we ponder on it.
And what are those things? Hmm, it's best that you learn more through this article. We'll go through the pros and cons of online dating, and whether or not it's a suitable option for you to find the one.
Is Online Dating Good? Here are the Pros!
Once again, is online dating good? The main question of this article! Well, read up on its beneficial advantages to its users. Plus, we got some help from Psychology Today!
1
There are lots of people to choose from!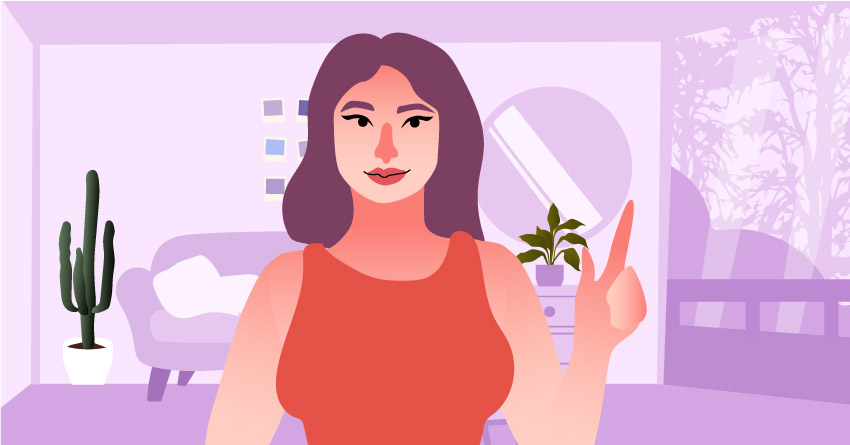 The moment you create your account, you're given different choices of people through their profiles. Some with their photos and age, some without a photo as well (though we recommend asking them for one for verification and safety). There are also people from different parts of the world, widening the dating pool for you to swim through. Online dating is great if your social circle is small and you're keen to meet more single people in case there aren't any.
Because when you do find someone, you can experience the same emotions from traditional dating. The origin story is a bit different, and you may need to search deeply. Meaning you'll encounter bad matches along the way. But regardless, being offered numerous options through online dating apps increases your chances of finding someone in the long run. 
2
It's more private and controlled.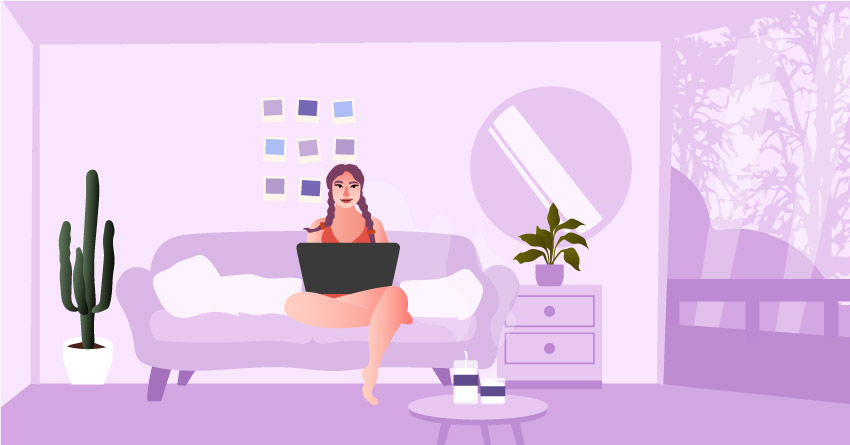 Is online dating good? Yes, because of this big reason. You have complete control of how you want to run things. It's also a private experience for you, making it completely yours to tweak and fix. For example, if you matched with someone but found them not as entertaining as you wish, you can unmatch and go searching again. If they make you feel uncomfortable, you can block them and even report them if the lengths reach that pathway. Or if the conversation isn't that detrimental, you can distance away from it and leave it. 
Having access to filters is a major perk here too. From height, hobbies, music taste, how far they are from you, and many more, nobody else would know these special settings besides you. You curate your dating pool to your please so you can get the best options of partners out there for you.
In addition to this, you're more open with the people you're talking to. You can ask them what kind of relationship they're seeking and know more about their beliefs. Because when you're in control, you can remove any uncertainties beforehand when you hit it off with someone.
3
It's convenient.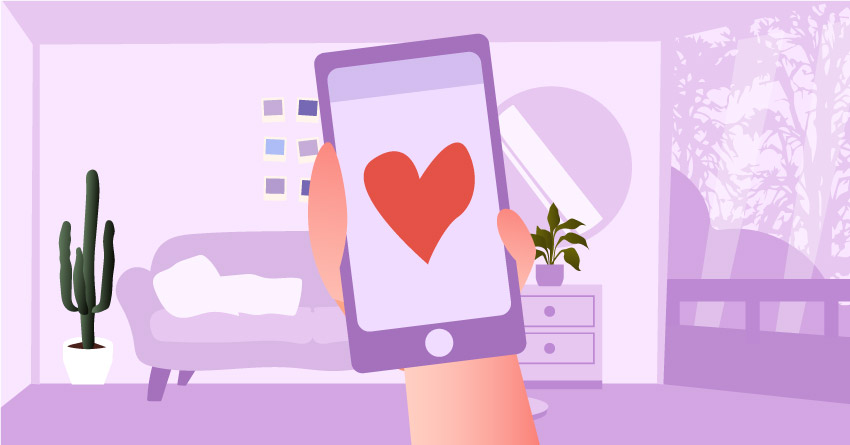 One of the top reasons why online dating is good! If you have a phone and internet connection, online dating starts the moment you download the app and then sign up. The sign-up process is very straightforward; from placing pictures of yourself, adding a biography, answering personal questions, and perhaps taking a selfie for verification, you're all set! And to think it takes less than 5-10 minutes to set up everything.
Plus, if you think about it, most of us aren't heading out in public to find prospective dates but to focus on living our lives. So thanks to online dating, it's a flexible arrangement that you can use wherever you are in the world, as long as your wifi or data is there.
4
It's great for shy or introverted people.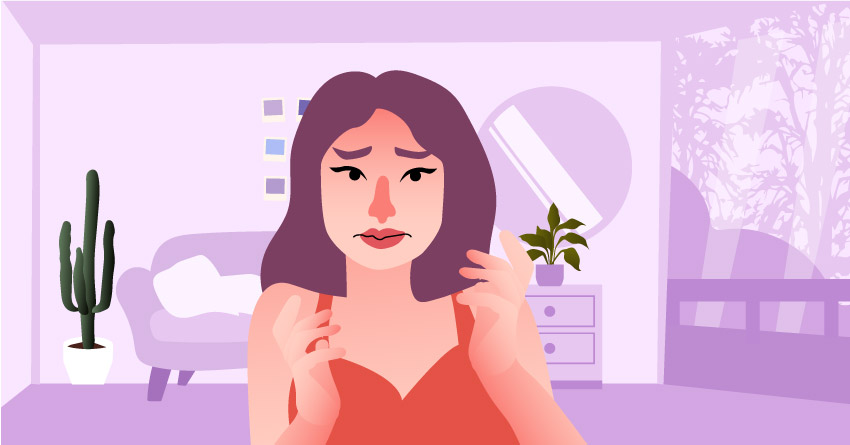 With traditional dating, you must immediately put yourself out there and mingle with possible partners. But many of us may not feel comfortable interacting with strangers, acquaintances, or even a friend of a friend in a public setting. So thank God that online dating is a good option for those who aren't the most social or selectively social. That's at least the case for introverted people, wherein they only feel at ease when they're around people they're close with.
Spare yourself the social anxiety with the screen of your phone, having that barrier as you swipe through various people on the app. Plus, the basics of yourself don't need much explaining since your profile states them. There won't be that much small talk with online dating apps.
5
It provides people with hope.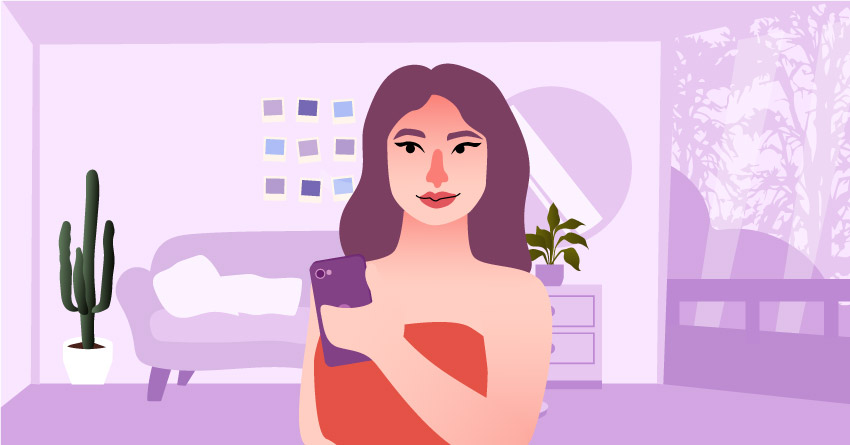 Let's come to terms with the fact that traditional dating doesn't work out for everyone! It's called traditional for a reason, and times are evolving. And by that, a lot of couples are matched through online dating. That former stigma around it when online dating was still a new concept, it's faded away as social media becomes more prominent. 
Organically looking for a partner these days are more challenging, in which it's not so common anymore to interact with someone you came across in public spaces, like the park, café, museum, and more. And that's okay! So, if traditional dating hasn't been effective for some time, don't give up just yet as online dating remains a good next option for you.
6
You can talk and connect with multiple people at once.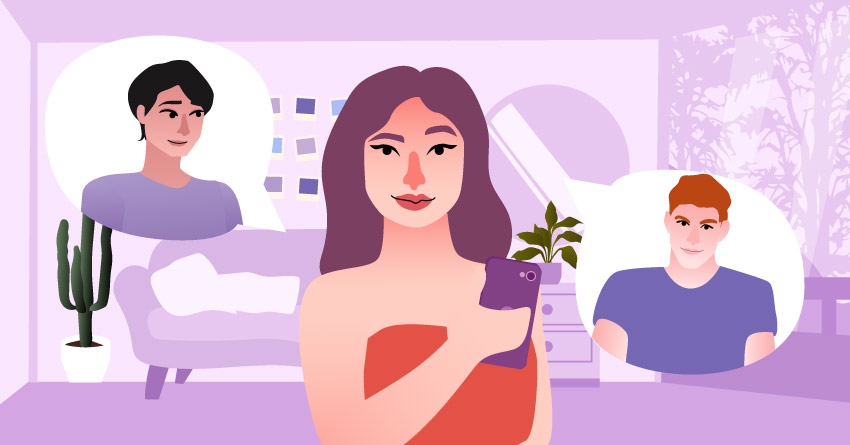 Back in the day, it was usually frowned upon to talk to numerous people at once. But in stark contrast to online dating, the numerous apps provide you with more possible options of partners and talk to as many as you please. You can even meet as many of them when you've both safely established trust and boundaries with one another. It's usually a free option in those online dating apps to interact infinitely, as long as they also swipe back. Plus, whoever you matched with is also talking to other people, so you're all on the same page.
7
There is lower fear of rejection.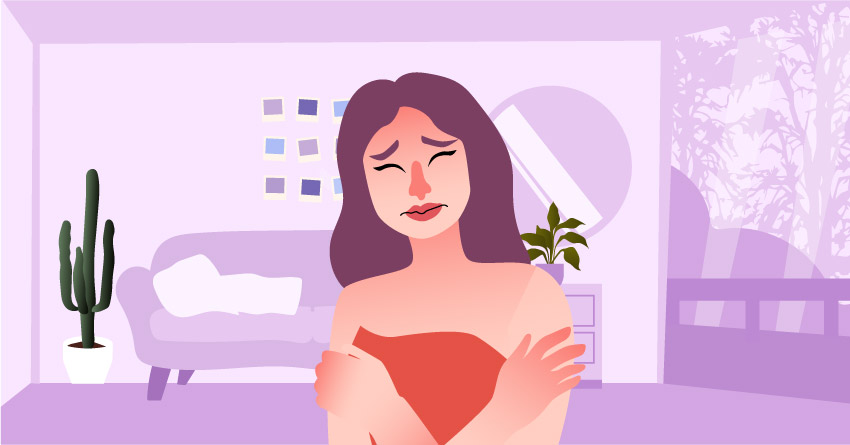 If someone decides to unmatch or stop talking to you, it usually shouldn't affect you since you haven't met in person. Plus, even if your profiles are on display, you are both still anonymous to one another. You even spare the awkward introductions! That's one of the greatest things about online dating.
Unlike organic dating, you boldly put yourself out there. Then when the person you're interested in rejects you, discomfort and awkwardness creep after. So for most of us, we decide to spare ourselves and not make a move anymore.
8
You are more at ease.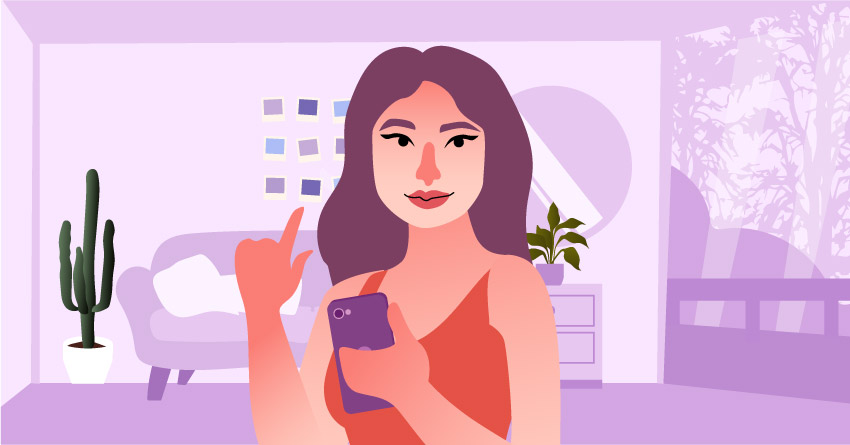 There are many ways why online dating is good at putting you at ease. For once, you don't need to leave your home to find a date. Second, you're still anonymous to people, so you don't need to talk about yourself in full right away. Third, you don't need to dress up formally for this since it's all virtual.
Lastly, you don't have to respond to their messages right away. In fact, you don't need to check in on them everyday. It's all in your control after all how to run your dating pool, and you decide to keep it calm and easy for you. Alongside this, you have more time to improve and work on your confidence and social skills when things turn out well between you and a special someone.
The best scenario here would be to have your first date with them!
9
It's easy to work around.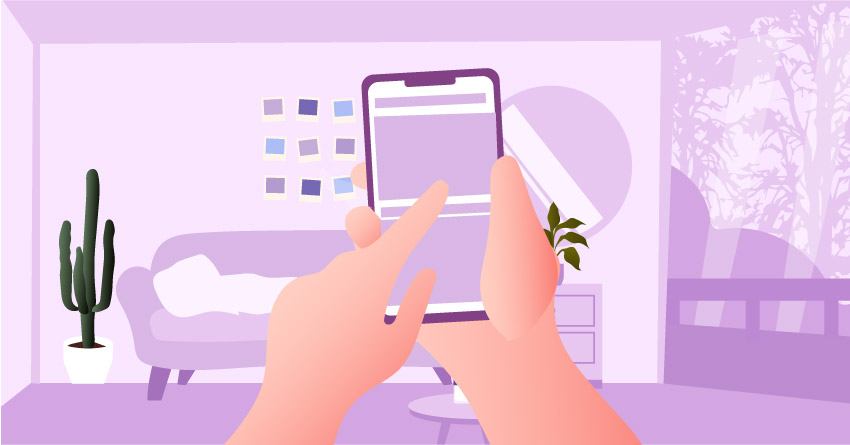 Online dating is good in a way that you have options to choose from. Ranging from apps to sites, it's easier to date and match with someone. Alongside this, navigating it is trouble-free. For example, it's a known rule that swiping left on a mobile dating app is rejection, while swiping right is accepting a match. It's also explained in the tutorial. And when matched, you usually have 24 hours to start the conversation. Then the rest is up to you and your match!
10
You meet people who have the same preferences as you.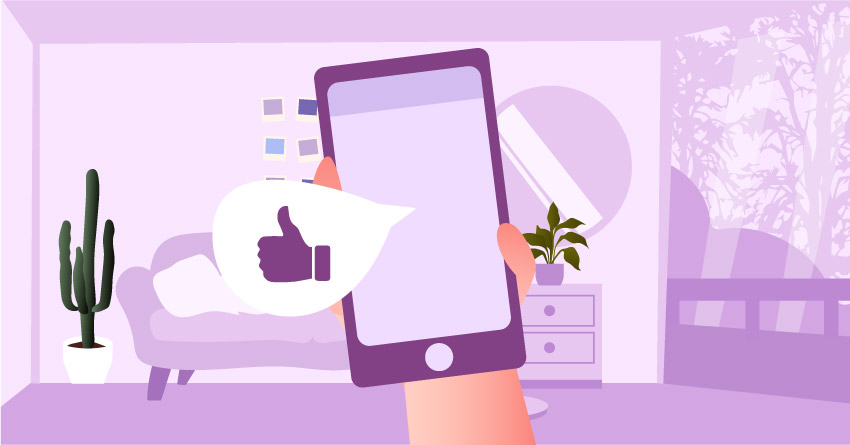 Through filters as mentioned below, your dating pool is curated to your interests and preferences. This only makes online dating a good way to narrow down your options as well. As you specify what kind of relationship you want and list down the traits you look for in a potential partner, you'll encounter similar people in your algorithm. If you're keen on searching for someone with the same beliefs as you, online dating can help you out.
Is Online Dating Good? Watch out for its cons.
So is online dating good? Well, there are some disadvantages of it that are worth noting down. Keep reading this section to learn more about each of them.
1
Misunderstandings can occur.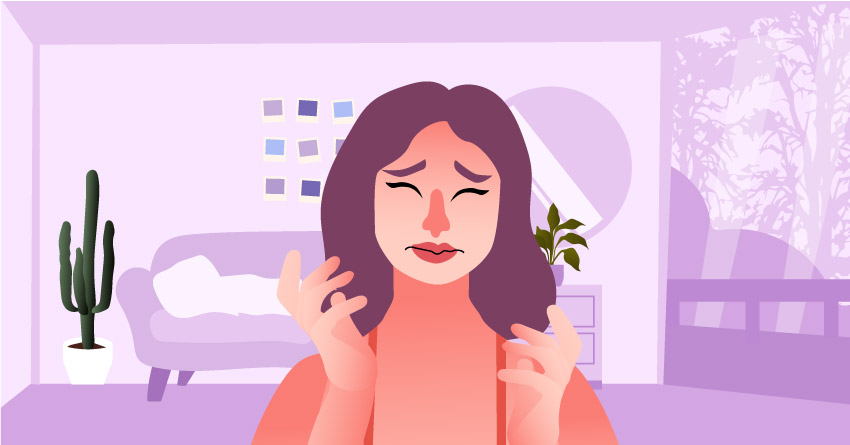 When you're conversing virtually due to online dating, there may be times we may take things too seriously and literally. In contrast to dating organically, certain body actions and tones of voice can switch the conversation's mood. With messaging, it's up for interpretation. And especially when you don't know the person you matched with, what you might share as a joke might be mean or offensive. Or when they converse sarcastically, you might think they're being literal.
And not just that, people can lie behind their profiles. They can falsely make up their age, career, economic status, sex, etc. Heck, it's common for some to present themselves as single when really they're married with kids or on the verge of divorce or separation. So take every single person with a grain of salt before diving fully into a possible relationship.
Aside from this, it's possible to attract the wrong audience. For example, you can be well-off and have a great job, then the only people who match with you are only after your riches. So be careful with these types of people when they manifest throughout your conversations!
2
It can be pricey.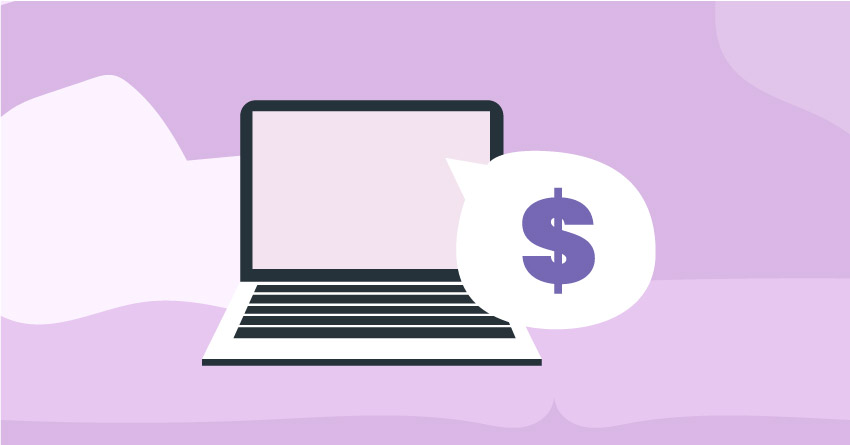 The more often you use online dating apps as your main source of finding dates, the more you will desire more features. Thus, you may need an upgrade through subscriptions to get perks. Those include seeing the faces of the people you swiped right on you, endless swipes, super swipes, and even more time to talk to them. 
However, they can come at a high price point, and there's also a chance you won't just use one dating app or site when you're devoted to online dating. You don't want to pay too much, especially when you still haven't found a potential partner yet.
3
Online harassment is possible.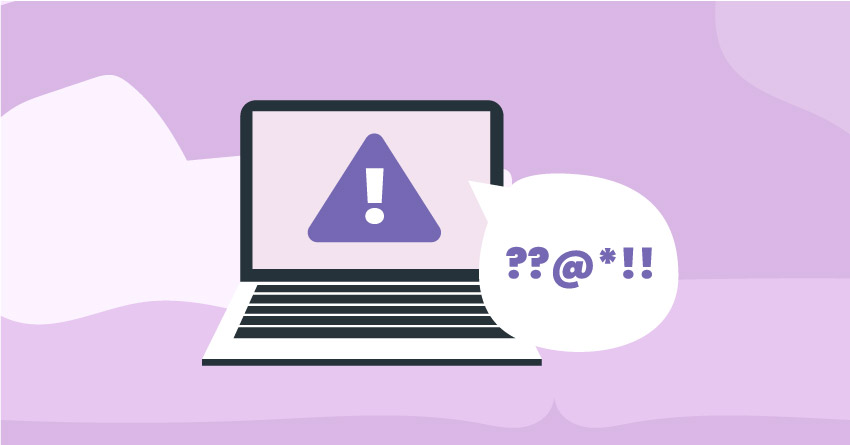 During your online dating spree, you will encounter matches who make pushy advances with you. Not taking your no as an answer, or whenever you fend for yourself, they call you disrespectful. It's inevitable for these cases to happen since the people you're talking to are still anonymous with their names. But what you can do during this time is to unmatch with them. If they follow you on other social media handles, block them. Take these nasty encounters as a learning experience to watch out for clear red sign flags for your future matches.
4
There's a lack of interactions.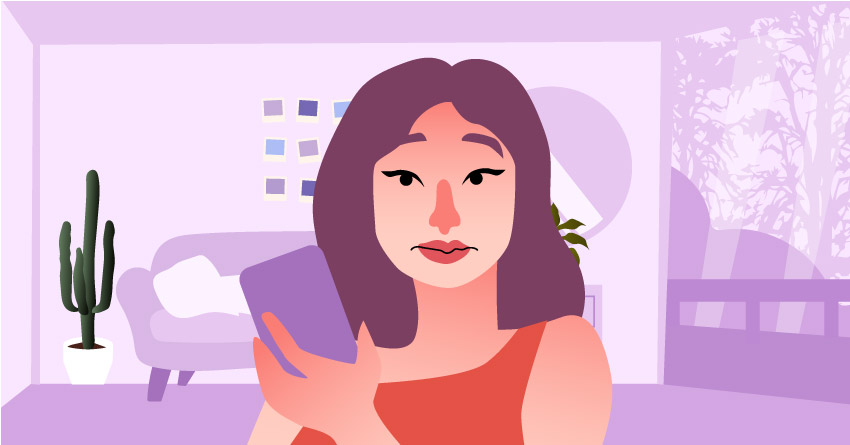 Although online dating is accessible to everyone, that can also be a con when talking online is the only way to connect with a potential partner. For example, they live in a different country too, so the long distance is not on your side. You can try to videocall since it's a feature in some online dating apps, but that's not something a lot of us feel comfortable with. 
5
You can feel overwhelmed.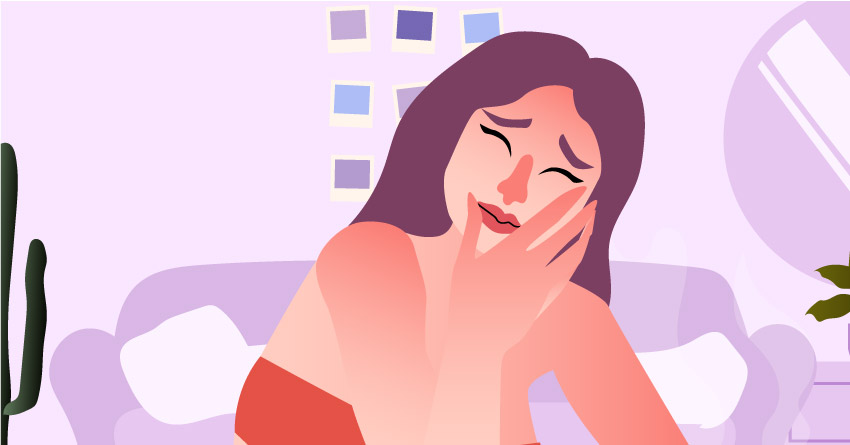 Seeing all these people pop in and out of your online dating pool can feel tiring, especially if you're a newbie. You wouldn't know where to start, what to focus on, and how to start a conversation once there's a successful match. 
But even if you're not a newbie, you'd feel exhausted seeing the same people or going through the same algorithm of your dating apps over time. Call it dating fatigue, which we want to avoid. One reason we can feel that fatigue can be a lack of variety. That occurs when the preferences and interests you share on these online dating apps are spent.
6
It's time-consuming.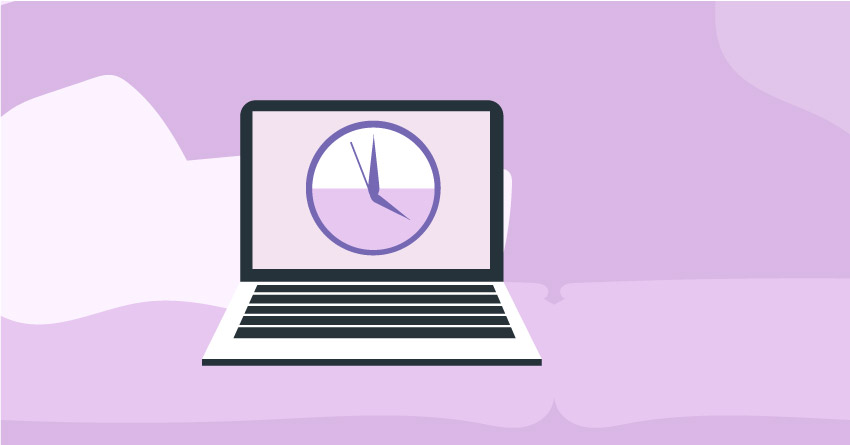 A lot of the time, online dating apps are used to hook up with other people. Quite ironic, right? Not just that, you're scrolling through numerous people that fit your filters or algorithms right. Then within that dating pool, it's not guaranteed you'll find one right away, even if they all fit your standards. Not just that, managing your expectations from the moment you both match, you'll have a fluid conversation right away.
Online dating can take weeks to months to be successful. In other words, this is not an option for someone who wants swift results right away. Because in order to make online dating a good addition to your life, you need a lot of patience and determination.
7
It's a shallow type of dating.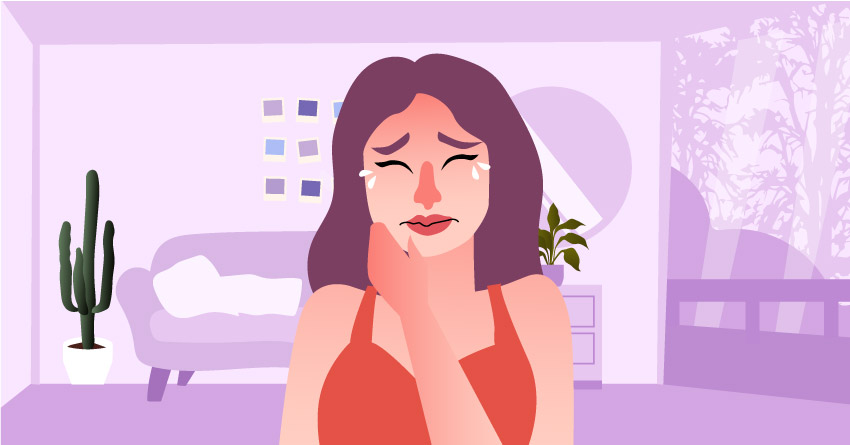 With face-to-face dating, you get most of the important details you need to know in person right away. Their personality, beliefs, and even body language, you'd pick it up the more often you see them. Plus, non-verbal factors such as one's empathy and overall chemistry would be figured out on the spot.
As for online dating, there's that barrier wherein people can hide certain parts of themselves. Or in other words, people don't show everything on their profiles! To add to this, we also tend to judge on looks first. Now hey, we all had our fair share of such. However, one's physical appearance has become the center for some of us. We overlook their beliefs and personality. 
Not just that, online dating lacks accuracy most of the time, as there are still some gaps that are best filled in person.
8
You can get catfished.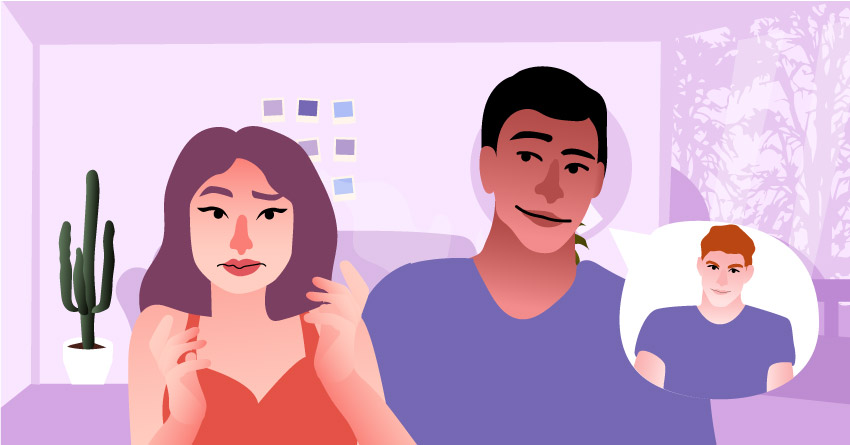 Fortinet defines catfishing as a situation wherein "a person takes information and images, typically from other people, and uses them to create a new identity for themselves." In an online dating app context, someone makes a fake profile filled with pictures and information about another person on it. So you'd think you're talking to the actual person when really, you're being tricked and a target. A catfisher would hide all aspects of their real selves to avoid getting caught. Some would use better-looking photos to lure in more people in romantically. 
So be careful with who you talk to and become vulnerable to, folks!
9
There's a chance of getting ghosted.
Definitely, the worst feelings arise from this unfortunate outcome of online dating. Most especially when you've virtually talked to each other for a long time, then suddenly they go poof! The conversation is gone in the app as they unmatch you or leave you on read for days and months. Accept your fate when that occurs, our dearest readers. 
The more times you stay on online dating apps and match with people, the more likely you'll get ghosted at some point. It's something out of your control, so this is another reason for you to manage your expectations and widen your online dating pool. That way, if someone ghosts you, you have other people to talk to. It wouldn't hurt that much as there are more fish in the sea.
10
Your safety may be compromised.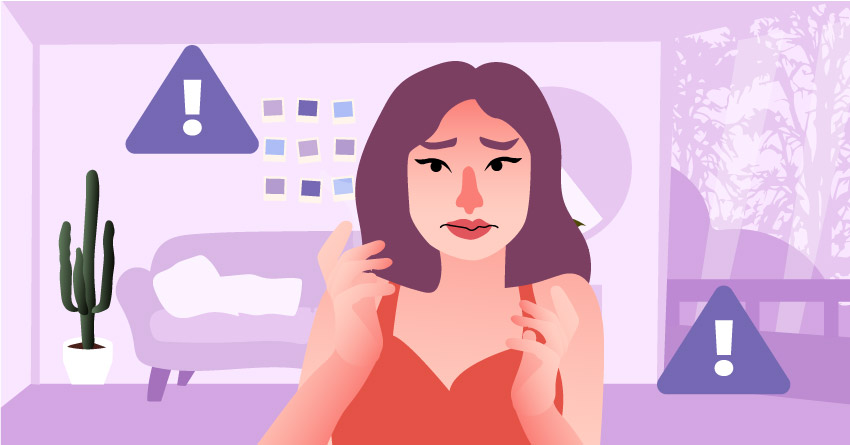 Online scamming can occur through online dating apps as bits of your personal information are accessible. So when you match with someone, never share with them more than what you showed. Also, don't fall into their traps when they try to lure you in romantically. You must know your boundaries here and also avoid identity theft! 
Then if they ask for money (a common yet dangerous request), never give it to them. But if ever you get that gut feeling that something is wrong, it probably is. So unmatch them immediately when you can and if it's still early on in your interactions. And as much as possible, don't meet up with them in person.
But in case things do work out between you two and none of that sketchy things happen, stay alert and learn how to protect yourself beforehand.
Is Online Dating Good? Here's our final verdict.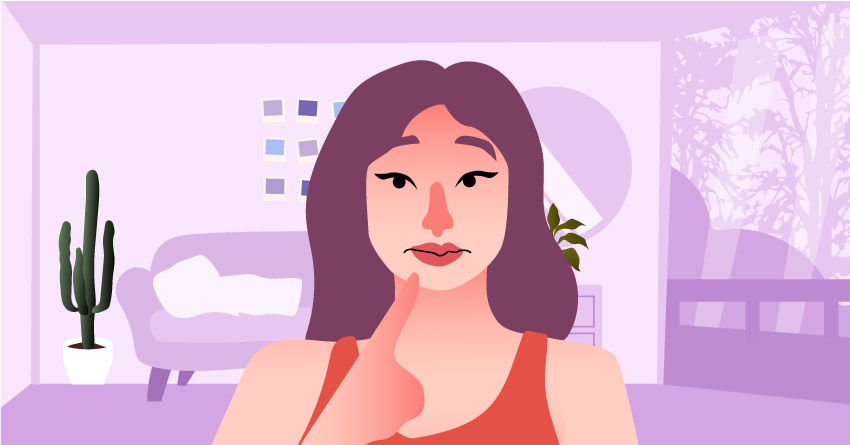 Online dating as another way to date and search for potential partners can vary per person. From their personalities and the type of relationship they're looking for, online dating can offer numerous choices of partners depending on their preferences. However, as much as dating has advanced, it's still important to be careful and follow safety protocols to avoid scammers and catfishers.