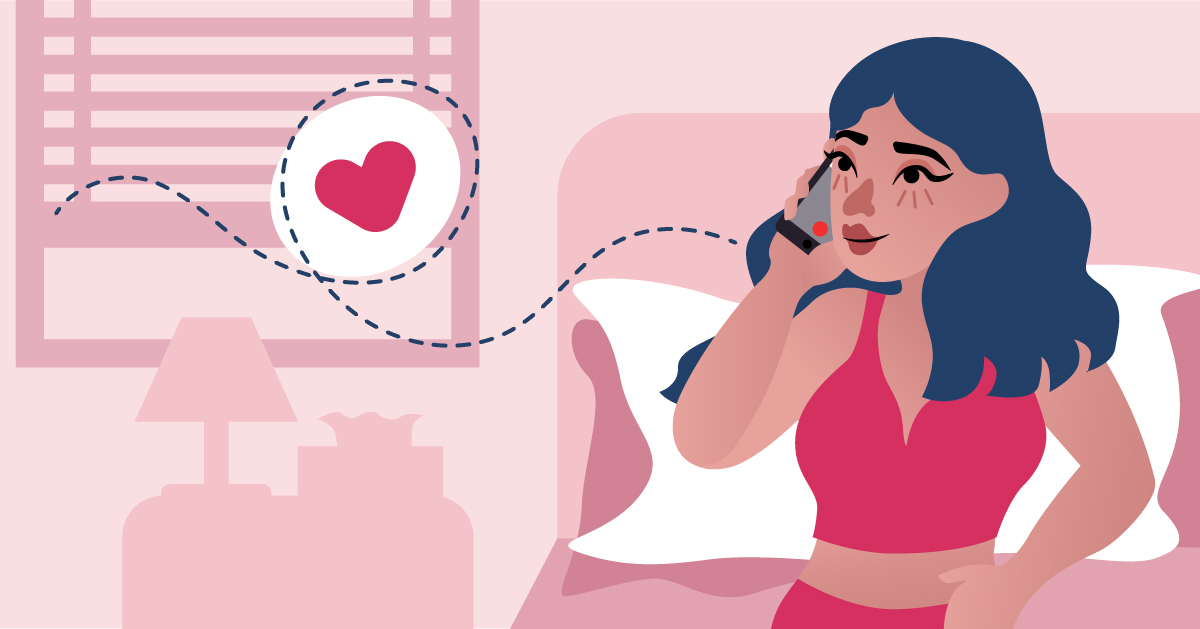 Long distance relationship, huh. We've all heard of it. I, personally, have seen people in my life go through it. There was this one particular friend who was in an LDR a few years back that made quite an impression on me. When I asked him how they made it work, he looked at me straight in the eye and said with all seriousness, "Long distance relationships are for people who are mature enough."
I admit, at that point in my life, I was one of the LDR skeptics(like most of the population, duh). But his answer got me thinking. Looking back at it now with the wisdom of someone in their mid-twenties, I do think he made a good point. When you're dating someone who's miles away from you, both parties need a certain level of maturity for it to work. The amount of trust and understanding put into an LDR is probably more compared to couples who live in the same city.
It's not going to be easy. Bidding your loved one goodbye over and over again can be pure torture. But if you somehow find yourself in an inevitable(because who willingly puts themselves in one?) LDR situation, there're however some ways you can do to lessen the agony.
It's not a relationship if you don't communicate…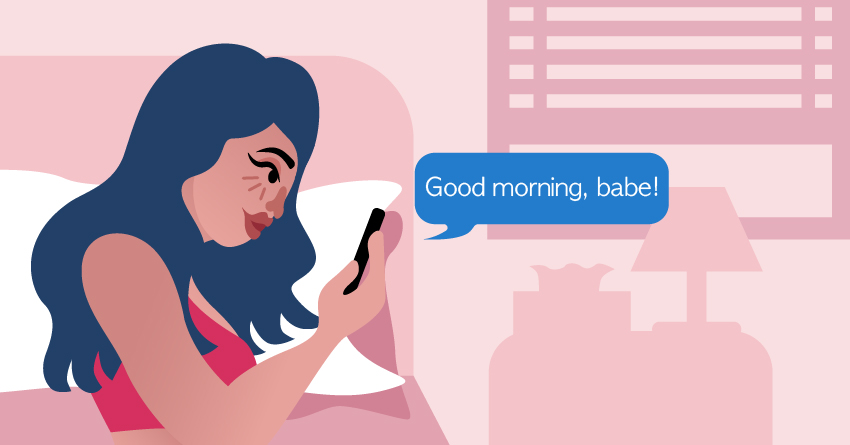 Healthy communication is a must for every relationship. It creates a strong foundation for couples. It's even more of a prerequisite for couples in a long distance relationship. Being able to constantly share your thoughts and emotions to your partner helps in understanding each other and avoiding conflict. Luckily, we're in a century where there's no need to send letters via express pigeons or waiting for weeks for the footman to deliver your mail. There's technology to relay our messages in a matter of seconds. You better get the best messaging app out there if you want to your relationship to last.
1

Short but sweet messages

Put a smile on your partner's face by sending a sweet message. It doesn't even have to be that long. You're busy, we get it. Your partner gets it too. No one's expecting you to write a 500-word letter for your beau every day. But even a short greeting such as good morning or good evening with a cute emoji lets your partner know that you're thinking of them during the day. It's the simple gestures that really gets to the heart.
2

Boring discussions can make good convo too

On some days nothing exciting really happens. Just your average day where you forgot to do your laundry and you ended up nothing to wear. Or you did a bunch of paperwork the whole afternoon with just your favorite coffee powering you through the task. Even sharing boring details such as these can make your exchanges more meaningful. Since you're away from each other, giving your partner an idea of what happened throughout your day makes them feel like they experienced it with you, bringing the two of you closer together.
3

Something's bothering you? Don't stay mum about it

Not talking about your problems doesn't make it go away. If something's bothering you, whether it's about your relationship or anything else, don't just keep it all in. Confide in your partner and discuss what's on your mind. Even if it's not relationship related, your partner can feel that you still value their opinion even if they're far away from you. It also makes them feel more involved and more invested in your long distance relationship.
4

Exchange schedules and decide on your communication patterns

Random calls lasting for hours can be fun. But when the two of you are in different countries with opposite time zones and one has to stay up all night to talk to the other, only to end up late for work the next day, the eyebags and dark circles and even the late notice form your boss doesn't really spell out fun anymore.

You need to understand that you both lead lives outside of your relationship and have your own set of obligations with your work, family, and friends. There's a strong need to establish communication patterns.

Know each other's schedules and work from there. Decide on what days you're available for long calls, what time of the day you're going to take the calls, how long the calls are going to be. It's not just calls, but even text messages. Maybe you can use your lunch break to send your partner a quick text and then reply to them when you get home.
5

Keep it real, drop the pretenses

When your only means of communication is through texts or calls, it's easy to appear something that you're not. It's tempting to lie sometimes about your status in life, or even the small things such as your strengths and weaknesses, but any relationship that's built on lies is damned to fail. Be honest about your fears, your aspirations, and your apprehensions in life. Don't be too guarded, drop the games and show them the real you.
Get creative. Do things together even if you're apart…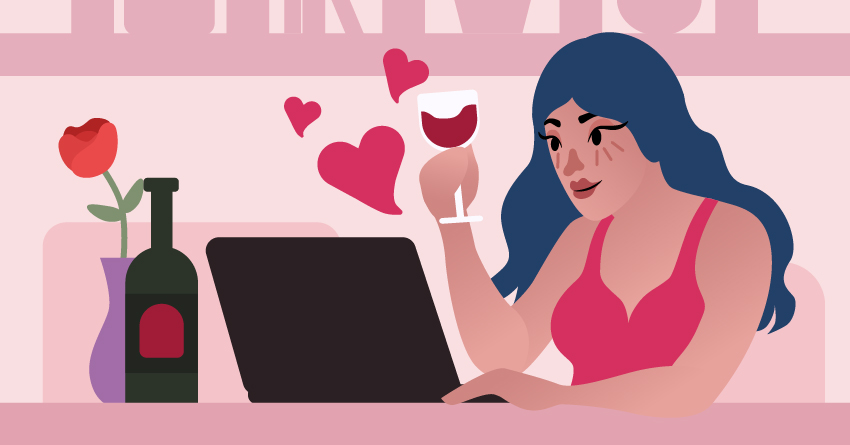 Oh yes, there are actually things you can do together even the two of you are apart. You just need to be creative and make use of the available technology today. Couples in a long distance relationship can form stronger bonds as they engage in fun activities together. Soak up each other's company and just enjoy no matter if it's online or not. Because what truly counts is that you're having quality time with your partner.
6

Have a good laugh playing online games

There's a ton of online games you can choose from. Either you want to shoot enemy zombies, build a virtual clan, or just play boring old Tetris. Whatever mood you're in, you can find one that you can both enjoy. It's as simple as just clicking a few buttons on your phone or on your screen. You can even turn it into a friendly competition and challenge each other, all the while you're having a good laugh with your beau and lovingly teasing each other as you try to beat them in the game.
7

Do something cheesy and watch, read, or listen to the same thing

Schedule an online movie night because what's stopping you? Click on the play button at the same time while you're on a video call with your partner. Get scared at the same parts if it's a horror movie, laugh at the corny jokes, or cry at the tear-jerking moments. Choose a poetry book and read the lines to each other online. Find a new song you can go crazy about and make your partner listen to it. There's an endless possibility to this. It's as cheesy as it can get but even simple couple activities as these keep you from missing each other.
8

Set a romantic(as romantic as it can get) Skype date

Take it to the extremes and set up a romantic Skype date. While you may want to go to a fancy restaurant with your beau, sometimes you just gotta take what you can. If you're going to do this, you may as well go all out. Do all the necessary preparations. Dim the lights and light a few candles in the background. Wear your sexy red dress and show your partner what you've been working so hard in the gym. It may not be a complete alternative for your dream romantic dinner date, but you're still spending it with the person who matters most, and it also gives you an excuse to wear that dress you bought which can be too revealing for the public eyes but just what you need for a Skype date with beau.
Keep the sexy going…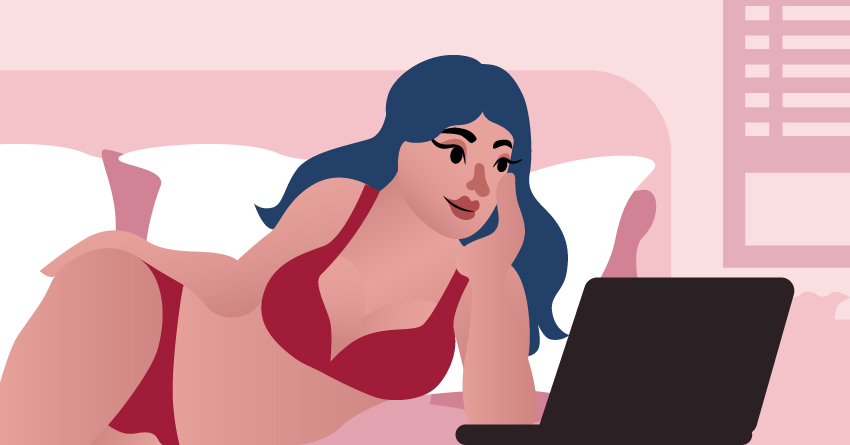 Sex is an integral part of a relationship. Just because there are miles between the two of you, that doesn't mean that you have to stop being sexy with each other. Never let distance get in the way of your sexy times. Getting freaky online with your beau may need some getting used to, but once you get the feel of it, things can get steamy fast.
9

Send dirty texts to each other

There's nothing like talking dirty to your lover to keep them engaged. Tell beau about your new lingerie and how you're going to love giving him a lap dance while he watches. Or why not mention how you've missed the feeling of him being inside you. It's a good way to keep him thinking about you the whole day. He may even reply telling you exactly this and how he wants to have a quickie with you during lunch break, giving you a detailed list of what he plans to do with you.
10

Take a sexy photo and hit send

Dirty words can warm up your partner. But if you reinforce that with sexy photos of yourself, then hell has broken loose. Your partner is sure to go wild as soon as you send him that photo of you actually wearing the lingerie you were teasing him about. Just a quick warning though, you're probably going to cause him to get a boner while he's at work. But if you do, then consider it mission complete.
11

Gift each other with long distance sex toys

Long-distance sex toys are just what you need to keep your bedroom far from lonely. There's such a wide variety available now that's it's a crime not to purchase one for you and your long distance relationship partner. Some are small and lightweight toys you can easily keep in your pocket. The best LDR sex toys have downloadable remote controls. Just by installing an app, you can have total control over your partner's orgasms. Just imagine the kinky fun you can have with that.
Give each other some space…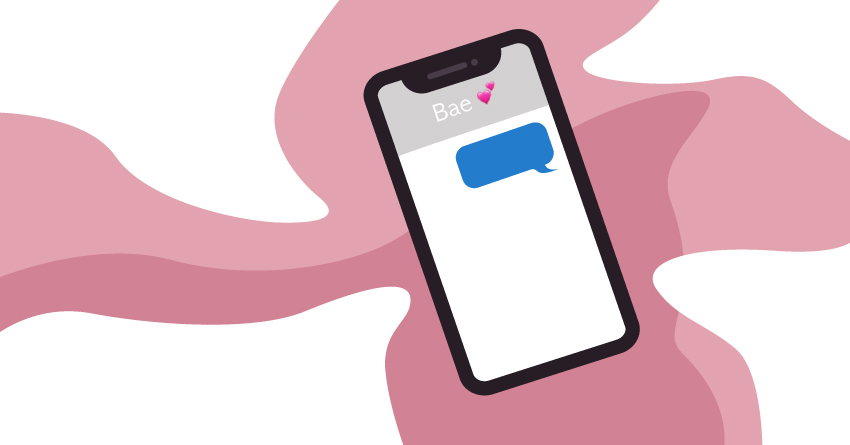 Being apart, you may think that you have to constantly send them messages to make sure that you can keep everything normal for the two of you. We're all in agreement that constant communication is important, but there can such a thing as too much. Your partner also needs some alone time, and when they do, you have to respect their virtual space. Don't let your world revolve around your partner. Both of you need your own space to grow as individuals as your relationship also develops.
12

You're not always going to receive instant replies

Don't expect your partner to be waiting for your texts all the time and give you replies as soon as you hit the send button. That's not how reality works. Your partner got stuff on his plate too so sometimes you just have to be patient. If you don't receive a reply right away, just calm down, and don't bombard him with 100 messages of you having a panic attack.
13

Meet new people(even the opposite sex)

Your partner is a great person. Else you're not going to put up being in a long distance relationship with your beau despite knowing the scary stories about LDR. You want him to meet new friends so more people can find out how awesome he is, even if it's the opposite sex because you understand that it's all part of growth and you trust your partner enough to know that he isn't going to stray.
Make plans to meet and push through it…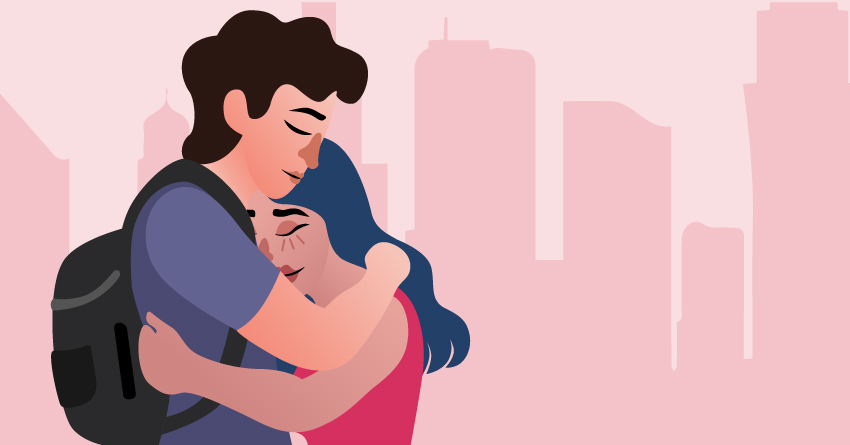 You can't always be contacting each other via text messages or calls. Both of you are going to reach a point where you want each other's physical presence. All of the hacks we've mentioned help keep the long distance relationship together, but the most important part is actually meeting each other and regaling in each other's company, no matter how long or short it is before the next goodbye comes again.
14

Stick to a schedule

Mark your calendars. Cross out each day as you move closer and closer to the date you're going to meet your partner. By establishing a schedule, you can manage your expectations a lot better. You give yourself the time to be lonely and sad, and then build excitement as the day of your meet up comes nearer. It's a simple but effective trick to try.
15

Have a move in date

An LDR has to be temporary. You just can't keep it up forever. The pain of being apart is going to eventually wear both of you down. Even if it's just a few months or several years, you have to set a move-in date so you have a clear idea of where your relationship is heading to.
Remember you are your number 1 priority…
Even if you're in an LDR, it's not a reason for you to put your life on hold. Remember that you are your number one priority. You can't find happiness in a relationship if you're holding yourself back.
16

Find new interests and hobbies

You're allowed to enjoy yourself even if your partner is somewhere else. Don't let yourself be too dependent on your relationship. Don't be afraid to find new interests and hobbies, join new social groups, go to a bar with friends, and have a blast. Who says you can't be committed to your partner while at the same time continue working on yourself to reach your full potential?

We can go on and on about long distance relationship tips and hacks, but the bottom line is, the two parties involved have to be committed to making the relationship work. As long as both parties involved are willing to take the time and effort, there's no reason why your LDR can't work.