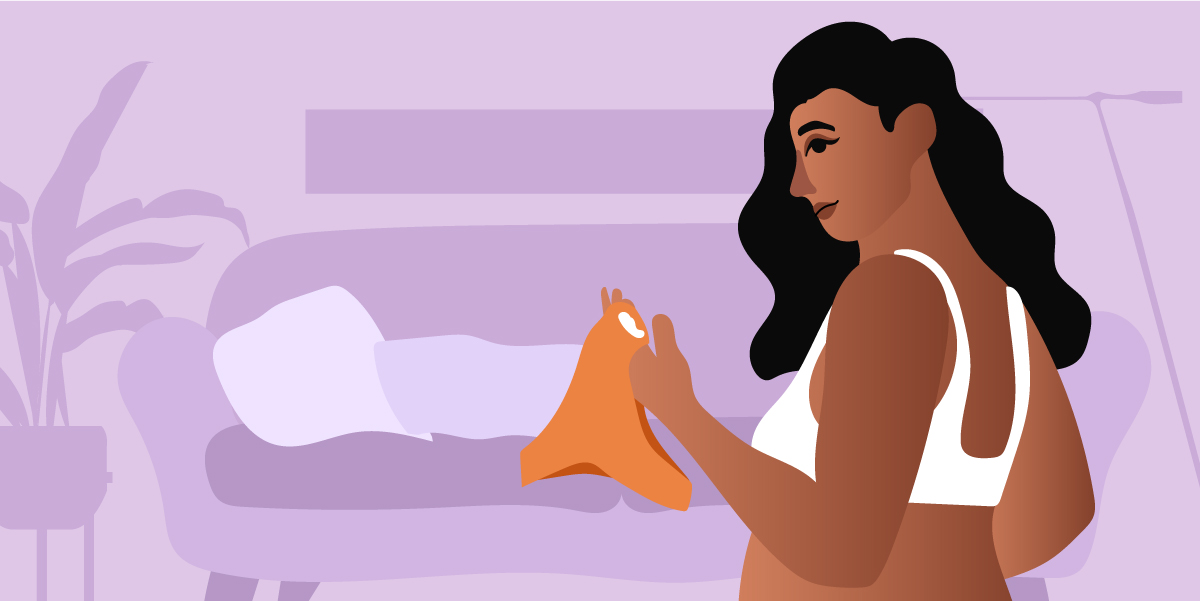 This article about cervical mucus is meant to provide valuable information for the reader; however, it is not a substitute for direct expert assistance. Consult your healthcare provider for further information, especially for women with reproductive health concerns.
Have you noticed those white, creamy, or clear discharges in your undies? Part of that discharge is the cervical mucus, which is a good indicator of one's fertility. Whether you're on a quest to conceive, explore natural contraception methods, or want to learn more about your body, it holds some secrets to spill.
This guide will discuss everything you need to know about this particular discharge. Learn about its types, plus tips to safely and effectively check your cervical mucus.
What is a Cervical Mucus?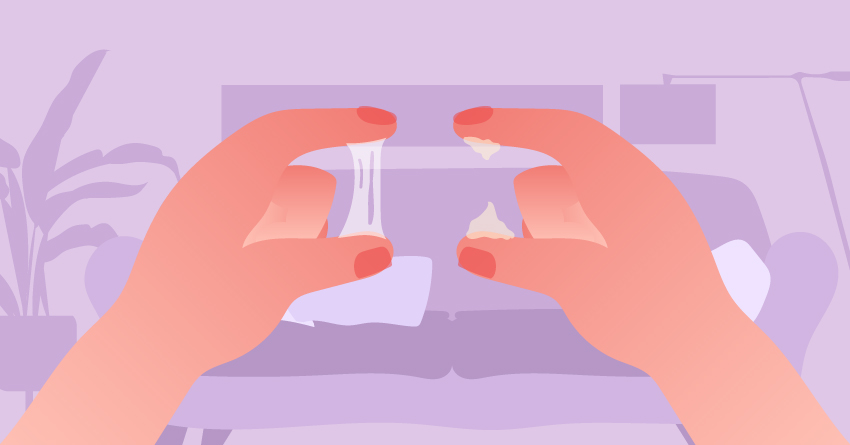 Cervical mucus, also known as cervical fluid, is produced and released by the cervix, the lower part of the uterus that connects to the vagina. Hormones can influence the texture and appearance of cervical mucus; sometimes, they can be cloudy and thick, while watery and stretchy on some other days.
It plays multiple vital roles in the female reproductive system, such as the following:
Transportation – One of its primary functions is transporting sperm through the cervix and into the uterus. This facilitates the journey of sperm toward the egg during sexual intercourse, which increases the chances of fertilization.
Protection – Cervical mucus acts as a protective barrier, preventing harmful bacteria and other foreign substances from entering the uterus through the cervix. It effectively guards against infections and potential threats to the reproductive system.
Fertility Monitoring – One of the most intriguing aspects of cervical mucus is its ability to change in consistency and appearance throughout the menstrual cycle, making it a dependable indicator of a woman's fertility status.
Cervical Mucus Types
As mentioned above, hormonal shifts can affect the amount, consistency, and color of your cervical mucus. That's why if you're trying to increase or decrease your chances of conceiving, it's better to learn and remember how your fertility discharge looks in every phase of your menstrual cycle and at the beginning stages of pregnancy. Below are some of the cervical mucus types and at what stages they occur.
1

Little to No Discharge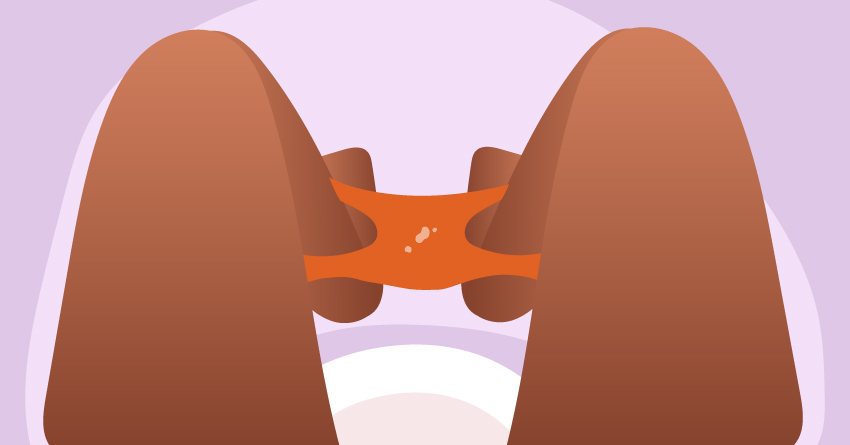 When Does This Occur? A day after your period
Your body will have little to no cervical discharge right after your period ends. It's like your cervix says, "I'm taking a break from the limelight. No visitors allowed." This is known as the "dry phase" and typically lasts a few days after your period.
2

White and Thin Consistency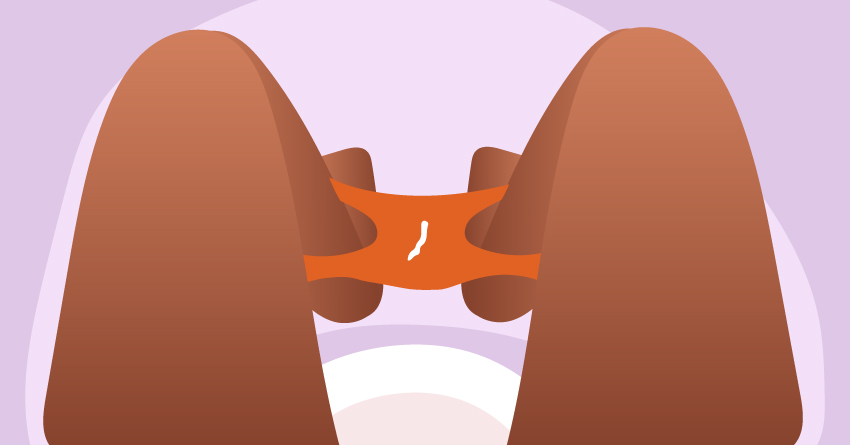 When Does This Occur? A week after your period
As you progress through your menstrual cycle, usually a few days after your period, your cervical mucus enters the "white and thin" phase. During this time, the mucus becomes slightly white and can dampen your underwear. It may mark the beginning of your fertile window, but the chances of getting pregnant are still low.
3

Creamy Consistency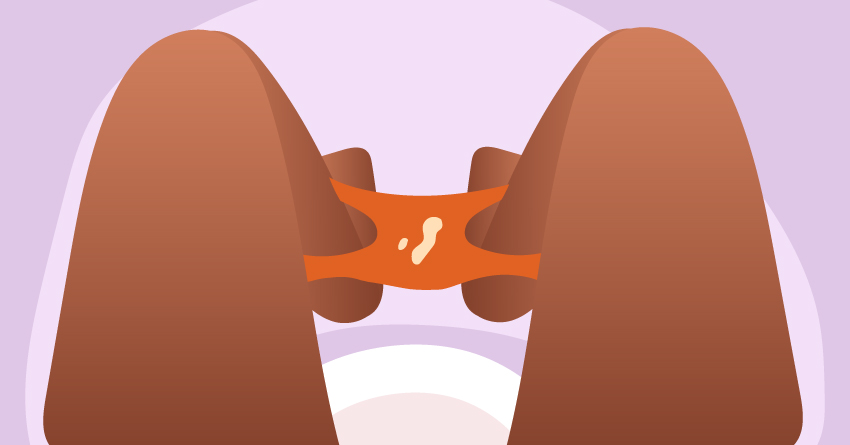 When Does This Occur? A few days before ovulation
Moving closer to your fertile window, you'll notice that your cervical mucus is getting creamy, sticky, and tacky in your fingers. Behind the scenes, your egg is ripening and preparing for ovulation.
4

Clear and Stretchy Consistency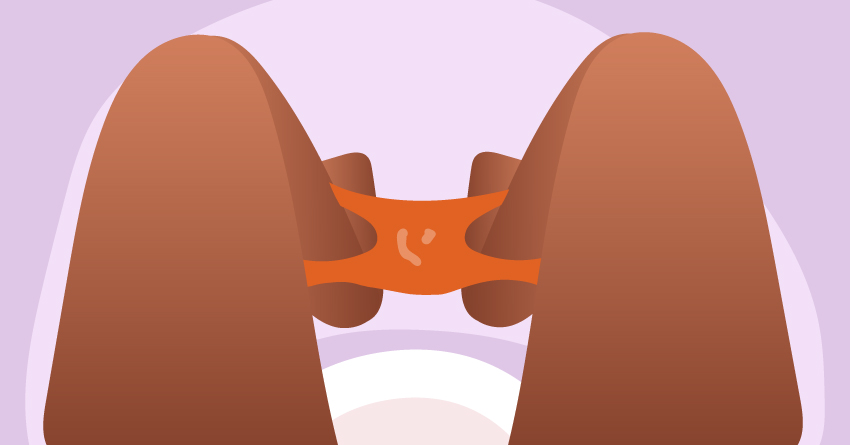 When Does This Occur? Before and during ovulation
Is your mucus clear and stretchy? You're now at the peak of your fertile window. The mucus is abundant, slippery, and stretchy, resembling raw egg whites. This phase usually lasts for a few days around ovulation, so if you're trying to conceive, you better do the deed during these days. On the other hand, refrain from having sex during these days if you're preventing pregnancy.
5

Cloudy and Sticky Consistency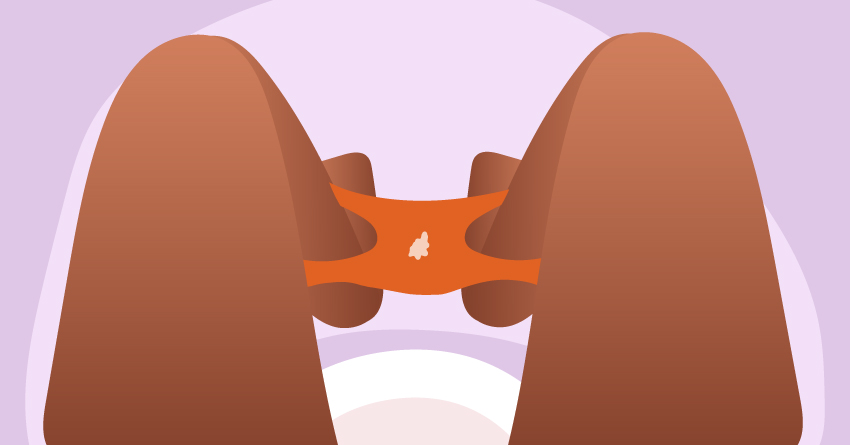 When Does This Occur? After ovulation
After the ovulation, the body will release progesterone, which prepares the endometrium (lining of your uterus) for a fertilized egg to implant and grow. This dries up the cervical fluid, creating a cloudy and sticky consistency. It's no longer clear nor stretchy, and as the days pass, there will no longer be any mucus. Now, at that point, some people may notice spotting, which is a sign that period is now approaching.
If you haven't gotten pregnant, the cervical mucus cycle ends here, and you'll be back to the first type. But those who've successfully conceived may expect more mucus types that only occur during pregnancy.
6

Thick and Gummy Consistency + Heavier Discharge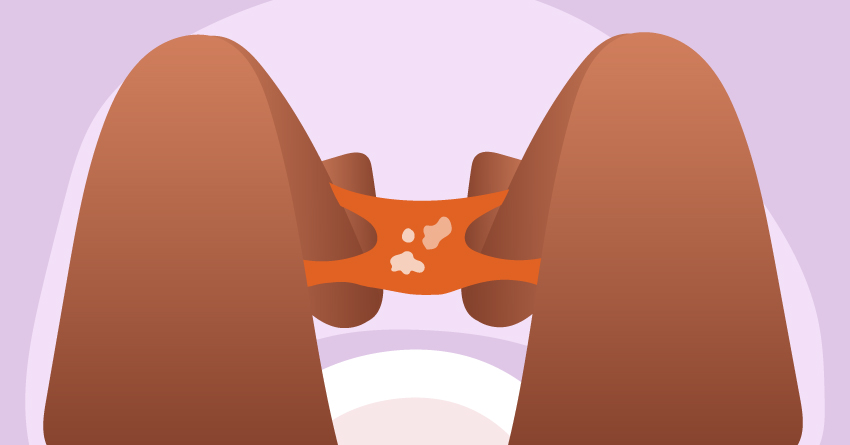 When Does This Occur? After implantation
Regarding pregnancy, your body can sometimes drop subtle hints through cervical mucus. One potential sign is that your mucus has a thicker and gummier consistency, accompanied by a heavier discharge.
This unique texture can occur due to hormonal changes during pregnancy. As your body gears up to nurture a growing life, your cervix produces mucus to help protect and seal the uterus. Along with the thicker mucus, you may also have missed periods, fatigue, tender breasts, nausea, and frequent urination.
7

Thick Consistency and White or Yellow in Color + Heavier Discharge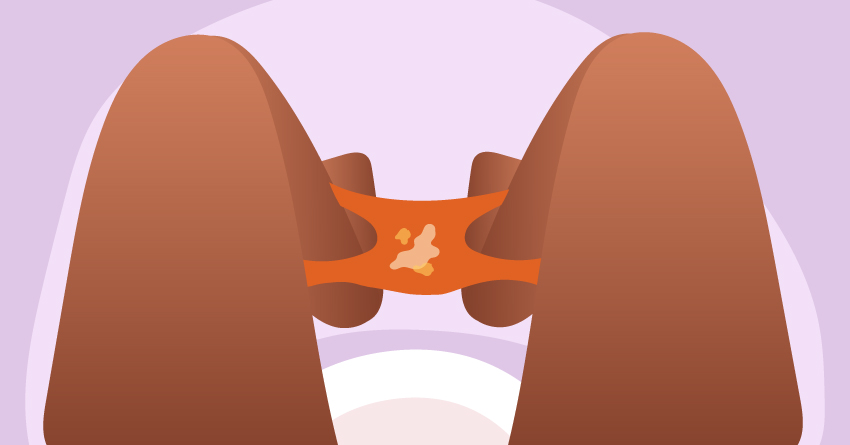 When Does This Occur? During pregnancy
As pregnancy progresses, your mucus will continue to thicken and increase. There are also cases where it changes in color; some may have white discharges, while others may have it in yellow. The increased discharge can also be attributed to your body's response to hormonal fluctuations.
The discharge might also have a slight odor, which can easily be washed off with gentle soap. Now, if the smell is getting stronger and more foul by the day, it's best to see your doctor.
8

Thicker Consistency With Pink Streaks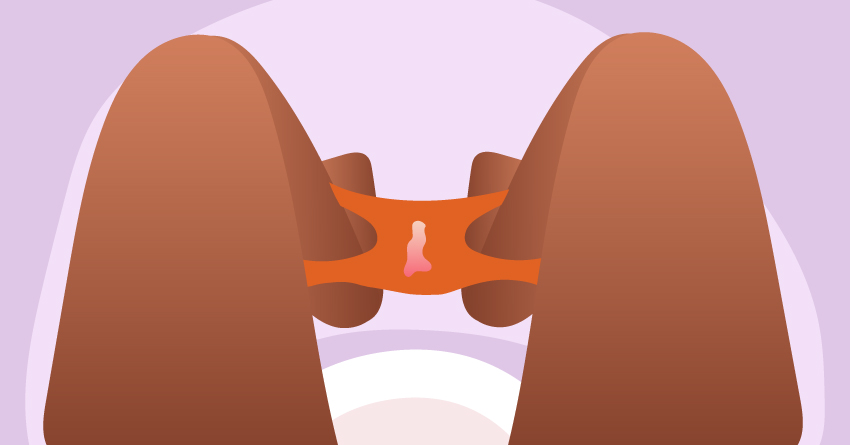 When Does This Occur? Days or hours before labor
As the due date approaches, the cervix will start dilating. It'll then result in a clear discharge with pink streaks (blood), also known as the mucus plug. When you see this discharge in your undies, it means you're about to go into labor.
Some women get into labor hours after getting this blood-streaked discharge, while others may wait for the water to break, which can take a few hours to a couple of days.
How to Check Fertility Through Cervical Mucus
Checking your cervical mucus is a straightforward process; you only need clean hands, a private space like your bathroom, and a notepad to track the changes in your mucus.
Before Insertion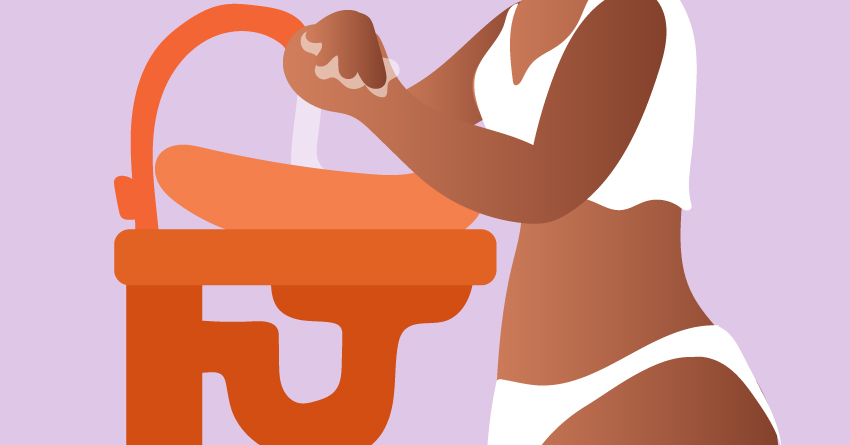 Before you begin, ensure your hands are clean to avoid introducing external contaminants into the vaginal area.
Get into a comfortable position where you can easily access your vagina. You can check your cervical mucus while sitting on the toilet, standing with one foot on the bathtub's edge, or squatting. Choose a position that feels most comfortable for you.
Insertion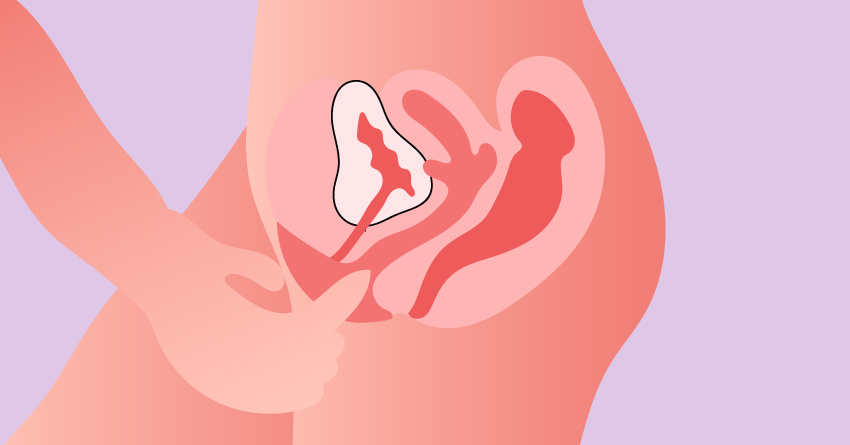 Gently insert a clean finger into your vagina. You can use your index or middle finger. Be cautious not to scratch or injure the delicate vaginal walls.
Once your finger is inside, reach as far as you can. If possible, insert your finger until you feel your cervix. The cervix feels like a small, round bump with a dimple in the center. Collect a small sample of cervical mucus by swiping your finger across the cervix or around the vaginal walls near the cervix.
Analysis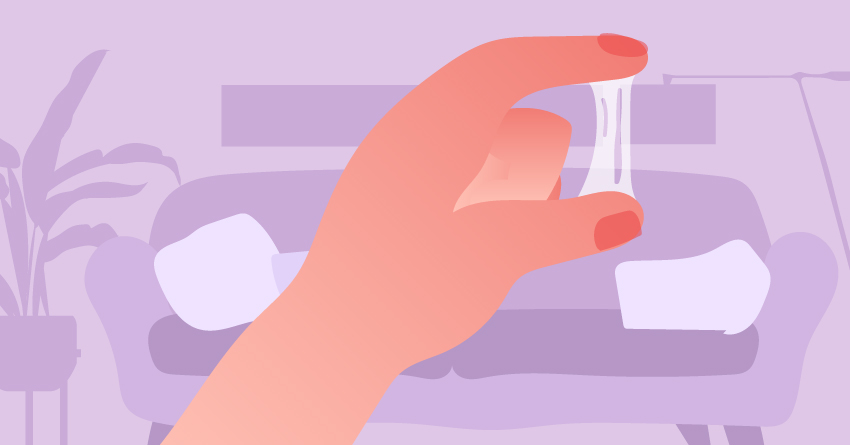 Remove your finger, then check the cervical mucus collected in it. Pay attention to the following characteristics:
Color: Note the color of the mucus. It can be clear, white, creamy, yellowish, or slightly pink.
Consistency: Observe the texture or consistency of the mucus. Is it watery, sticky, creamy, or stretchy like egg whites?
Amount: Assess the quantity of mucus. Is it abundant or minimal?
Once you analyze it, you can jot down your findings in a notebook, digital notepad, or an ovulation tracking app. You can then use these findings to interpret your cervical mucus patterns over time. Eventually, you'll figure out your most fertile days, menstrual cycles, and other related data.
Remember that it might take some time to become familiar with your cervical mucus patterns, so keep logging the data, and you'll soon figure things out. You can also consult your healthcare provider for further assistance.
Tips When Checking Your Cervical Mucus
If you want to enhance the accuracy and reliability of your cervical mucus observations, follow the steps below.
1

Stay Hydrated!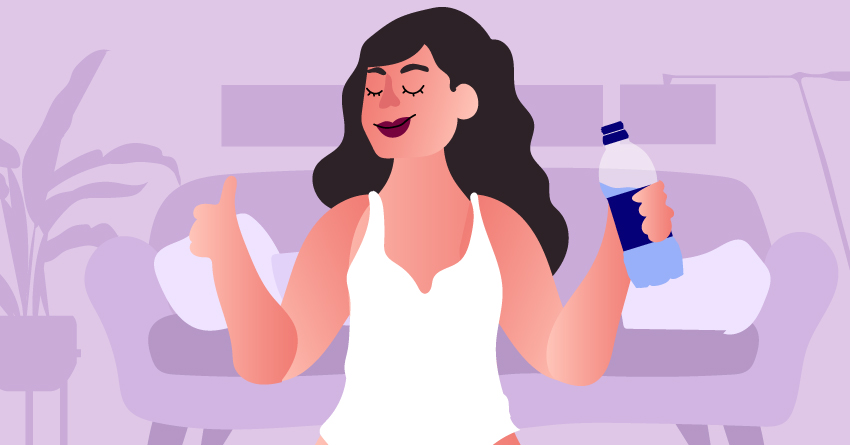 Get your fluids in. Staying well-hydrated is essential for accurate cervical mucus observations. Dehydration can lead to thicker and stickier cervical mucus, which might be harder to differentiate from other types. Make a habit of drinking plenty of water throughout the day to ensure your cervical mucus is in its most natural state.
2

Don't check your cervical discharge during or right after sex.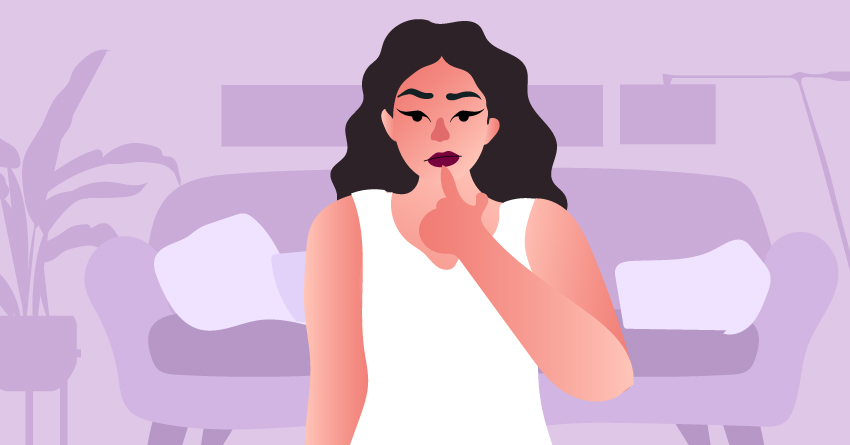 When it comes to checking your cervical mucus, timing matters. One of the common mistakes that people make when tracking their cervical discharge is not jot it down and check it during or right after sex. They automatically assume that if they don't have that much discharge or sticky, they're not fertile; if it's watery, they're highly fertile. The thing is, intercourse can introduce additional fluids into the vaginal area, making it challenging to accurately assess your cervical mucus.
That said, avoid checking your cervical mucus immediately after sexual activity. Wait a few hours or until the following day for a more reliable reading.
3

Consider the medications taken before checking your cervical mucus.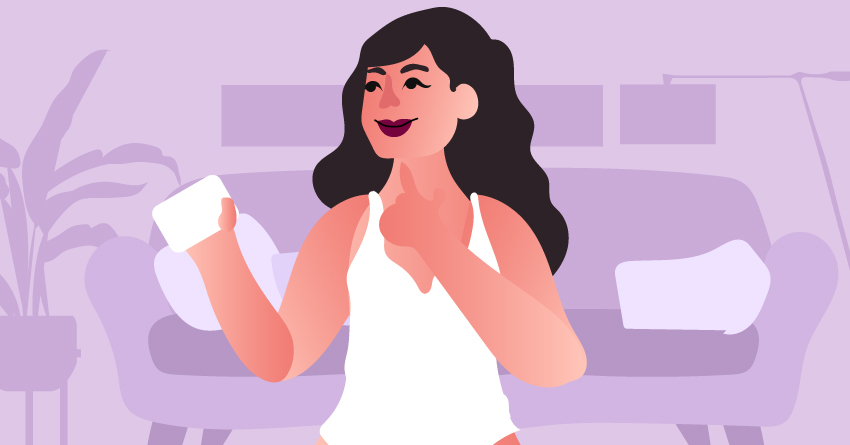 Certain medications, such as antihistamines or decongestants, can dry mucous membranes, including cervical mucus. Clomiphene or Clomid, a non-steroidal fertility medicine, can also affect the amount and consistency of your mucus.
If you're taking any medications, especially those that cause vaginal dryness, be mindful of their potential influence on your observations. It's a good practice to note any medications you take in your tracking journal or fertility app. We also recommend talking to your healthcare provider and asking if other effective fertility monitoring methods exist since your mucus may give mixed signals due to the medications.
4

Try fertility tracker apps.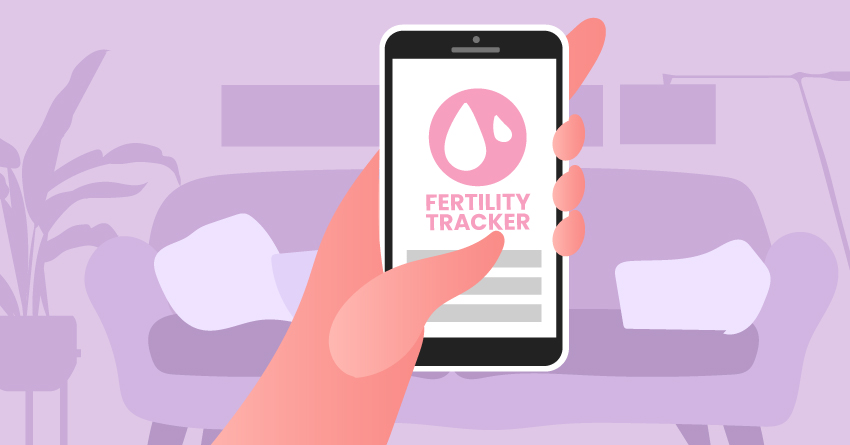 Speaking of fertility tracker apps, consider using one if you haven't done it yet. It can help you record and analyze your cervical mucus changes over time, providing useful charts and predictions based on your observations to make it easier to identify your fertile window and track your menstrual cycle.
5

Try checking it after a bowel movement.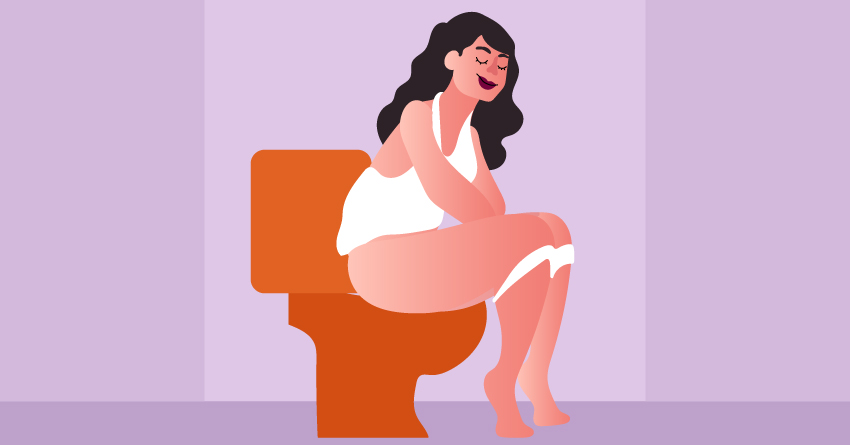 Believe it or not, having a bowel movement can help check your cervical mucus. It's because your vaginal discharge tends to get closer to the entrance of your vagina, which makes it easy for you to collect the mucus. Just remember to thoroughly clean your hands before touching your vagina.
When Should You Contact Your Healthcare Provider?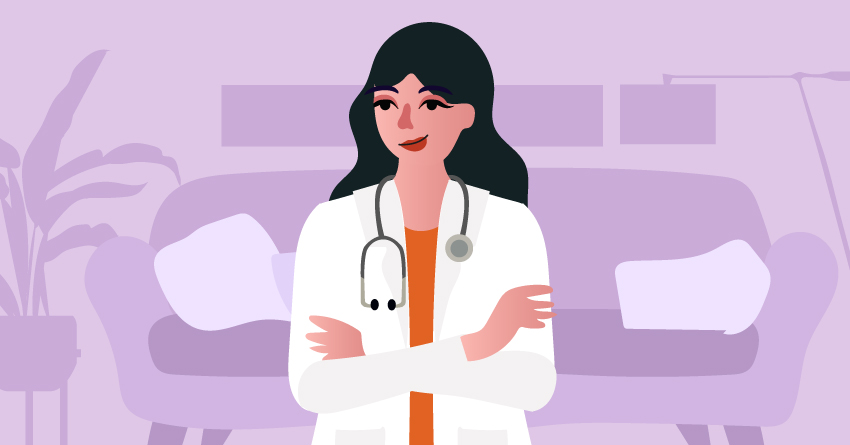 If you notice any drastic changes in your cervical mucus, consult your healthcare provider, especially if you're expecting. Below are some of the signs to consider.
Strong, unpleasant odor. It can be a sign of an infection, such as bacterial vaginosis or a sexually transmitted infection (STI).
Significant color changes. Is your mucus getting green, gray, or bloody (when you're not supposed to menstruate)? It may indicate an underlying issue, such as infection or cervical irritation.
Persistent pelvic pain, discomfort, or tenderness. If you feel discomfort in your pelvic area and the drastic changes in your cervical mucus, don't ignore it. The symptoms could be indicative of various gynecological conditions.
Irregular menstrual cycles. Do you experience constant changes in your cycle? Is your period showing up after a few months instead of having it every month? Irregularities could be due to hormonal imbalances or underlying health issues, so it's important to consult with your healthcare provider.
Takeaway
As you've reached the end of this guide, remember that observing your body cues, like your cervical mucus, can help you determine if something's amiss with your body. You don't necessarily have to start a family or practice natural contraception to care about these kinds of procedures. And if you have questions or concerns, don't hesitate to contact a healthcare provider. They're here to support your journey.