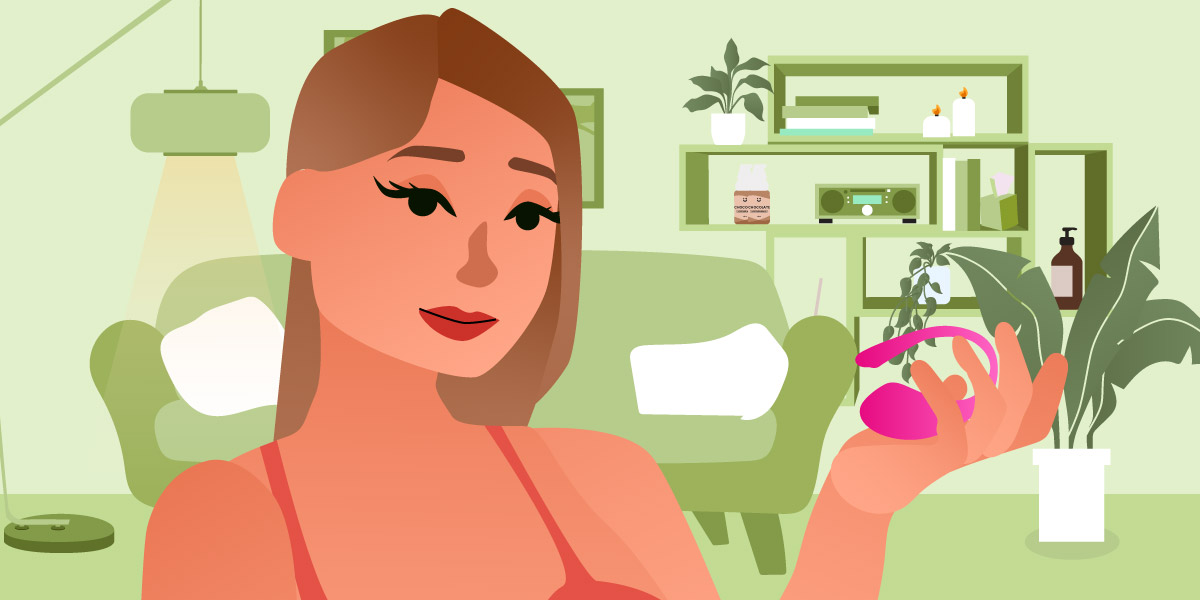 Are you looking for the best vibrators to add to your self-pleasure stash? Whether you're just dipping your toes into the world of vibrators or you're a self-proclaimed sex toy pro, we're here to dish out the deets.
We've listed the current best-selling vibrators, all designed to make to curl your toes. All the listed toys are tried and tested by different sex educators and enthusiasts, including us. So buckle up, buttercup, as we bring in the good vibes!
1

We-Vibe Tango X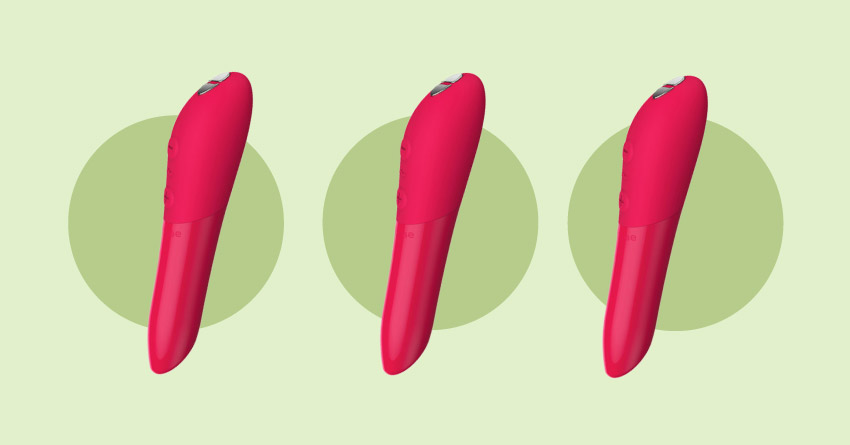 If you're looking for the best mini vibrator in the sexual wellness space, this one takes the crown. It may look like a regular mini vibrator, but it's packed with deep and rumbly vibrations. It's so strong that it covers a deeper and wider reach in your body. For instance, if you're pressing the tip of your clitoris, expect the vibrations to be felt in other areas of the vulva.
Notable Reviews:
"Tango X will be an important staple for your bedroom. It feels fantastic, and I found that orgasms come quickly with this toy. The Tango remains the best luxury bullet vibrator on the market." – Ruby, Miss Ruby Reviews.
"If you're after strong, rumbly vibrations, then the We-Vibe Tango X is worth checking out. Offering eight different vibration patterns and seven different intensities, this lipstick-style bullet vibrator is one of the most powerful and compact sex toys out there." – Ness Cooper, Marie Claire UK.
"Don't be tricked by its compact look, Tango X offers deep, rumbly, intense, and durable vibrations that every woman dreams about! The sensation is close to a deep tissue massage as if something percussive travels through the surface and hits right on the spot." – Jane Louis, Her Toys Review.
2

Lelo Gigi 2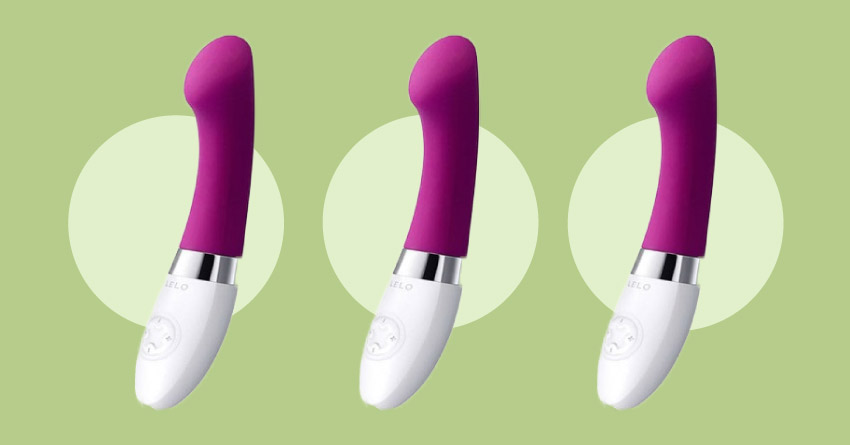 Do you prefer g-spot orgasms? The Lelo Gigi 2 has been getting rave reviews since its launch. It comes with a flat and tilted tip that's guaranteed to hit your g-spot with ease. It's whisper-quiet, waterproof, and has a simple 4-button control to help you find the perfect vibration mode.
Notable Reviews:
"If you enjoy G-spot stimulation and haven't experienced a vibrator delivering a broad, flat pressure flush against your G-spot – the Gigi 2 is worth exploring." – Kate W, PleasureBetter.
"Overall, this is the perfect toy if you want to be brought from a nice and gentle vibe to a strong and throbbing orgasm." – Jane Louis, Her Toys Review.
"Perhaps the Lelo Gigi 2's greatest selling point is its flattened tip, designed for perfect, broad-yet-firm g-spot massage. I was a huge fan of it – the amount of surface area it covered made for some great sensations. The rest of the shaft is slim and curved, which makes it comfortable to insert and use without a whole load of prep." – Rachel Worthington, Bedbible.
3

Iroha Sakura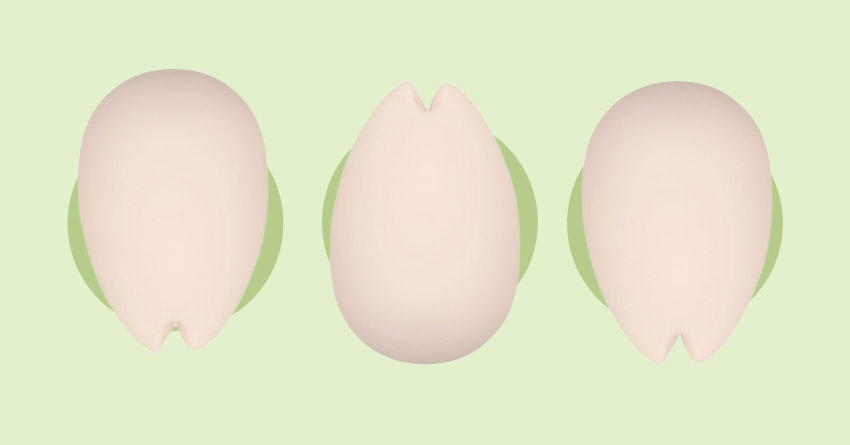 An adorable vibrator that could pack a punch, the Iroha Sakura features a petal-like design, a velvet-soft finish, pulsating vibrations, and an innovative USB charger storage case. It's definitely eye candy, but all of the design choices have a certain purpose. For instance, the tiny gap at the tip allows the toy to give pinpointed stimulation in the clitoral nub.
Notable Reviews:
"Sakura's beautiful exterior, nifty storage box, and cute little indented tips put the emphasis on the word 'toy,' but without a doubt, this is also an effective clitoral vibrator." – Katie Nicholls, T3.
"While I was unable to orgasm using any of the Iroha massagers, I did enjoy using them. The vibrations are focused in the correct region of the toy. They do not get more diffuse the further away from the core one is. I absolutely love the texture… could not put them down. I ended up carrying one around as a stress ball for several days!" Zoe, Life of the Swingset.
"I'd absolutely recommend this vibrator to anyone who loves high-quality toys and a solid vibration that will please them without putting their clit into hiding." – Lorrae Bradbury, Slutty Girl Problems.
4

Tracy's Dog OG Pro 2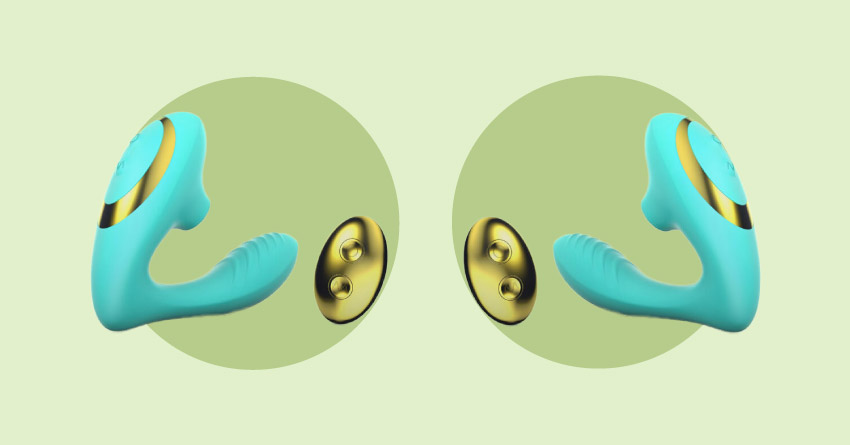 If you've been on the internet for quite some time, you probably heard about the viral review from Amazon, wherein a woman shared her experience using a sucking vibrator for the first time. The whole review was hilarious as, in a way, she made it seem like using the toy was a life-altering experience.
Well, that viral sex toy is from Tracy's Dog, and they just launched an upgraded version of that particular toy, the Tracy's Dog OG Pro 2. It has a c-shaped design that stimulates both the clitoris and vagina simultaneously. It has 10 vibration and suction modes and a remote control for easier use.
Notable Reviews:
"As I should have anticipated, the reviews of this vibrator don't lie. It lives up to its hype and more, and I would be doing you all a disservice not to recommend it. Definitely take into consideration that the pleasure might be stronger than you're used to, but we have a spine-tingling feeling you won't mind at all." – Charlotte Lewis, Refinery29.
"This toy was a really pleasant surprise! When I opened it up, I wasn't sure what to expect because my body is pretty picky about dual-stimulation toys. But the good shape, flexible design, and quality clitoral stimulator make it a worthy addition to my toy collection." – Amy, Coffee & Kink.
"The g-spot shaft vibrations actually feel surprisingly powerful – and while it doesn't target my g-spot as well as some of my other toys, the internal vibrations are A+. They, surprisingly, don't feel numbing, and they add a whole hell of a lot to the dual stimulation." – Mistress Kay, Kinky World.
5

Lovense Lush 3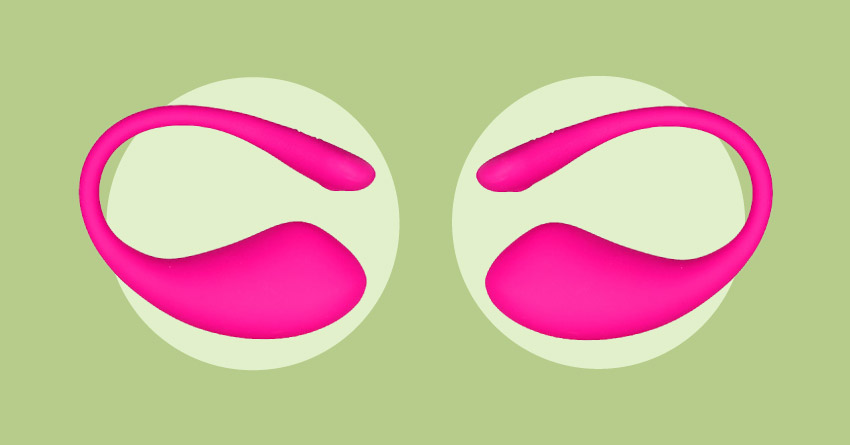 For egg vibrator lovers out there, the Lovense Lush 3 will blow. you. away. It has a round shape with a slightly flattened end for easier insertion. Then, it has four times more deep vibrations than regular toys. Also, it's app-controlled, which gives you access to many innovative features like custom vibration patterns and long-distance control mode.
Notable Reviews:
"I must say Lush 3, by far, offers the best experience because its app is very powerful, easier to use, and it has very stable connectivity… The nub on the bulbous part fits my vulva perfectly. Its curved tip makes it easy to apply pressure to the clit, and I hence can come in less than 5 minutes." – Jane Louis, Her Toys Review.
"The Lush 3 delivers stronger G-spot stimulation than other wearable vibrators. And you can control the vibrations with your phone from anywhere worldwide. My partner and I have enjoyed a lot of sneaky fun at restaurants and bars with the Lush 3 hidden away pressing its vibes into my G-spot." – Kate W, PleasureBetter.
"The feel of the egg is great; it's soft and smooth, and sliding it in is pleasurable and easy. The angle is shaped perfectly to hit your sweet spot, and the egg's vibrations are very powerful but quiet simultaneously. The Lush 3 is a versatile toy that can be enjoyed solo or for couples." – Kasia Halinowska, Bedbible.
6

Lelo Soraya 2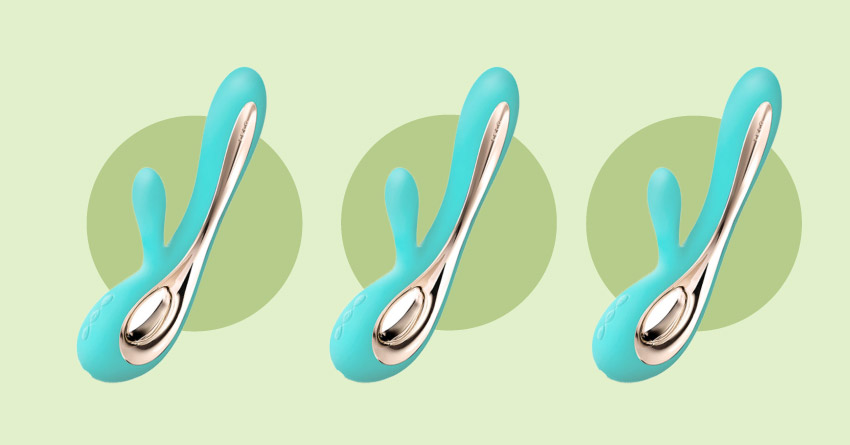 For our rabbit vibrator enthusiasts, we've got a worthy offering for you. The Lelo Soraya 2 combines sophistication and power, featuring a dazzling appearance and rumbly vibrations. It has a sonographic design with a fully flexible external stimulator, perfectly adapting to your sensual curves. It also has 12 pulsating vibration settings, making it a must-have in your bunny vibe stash.
Notable Reviews:
"In use, the LELO Soraya 2 aligns well with my body. The internal arm finds my G-spot really easily, and the main shaft's vibrations have some solid oomph to them… The LELO Soraya 2 is basically a work of art. It's elegant, and it looks expensive." – Ruby, Miss Ruby Reviews.
"I love the Soraya 2. It just hits the right spots for me, and the orgasms it delivers are unlike anything I can get from my other toys. It was relatively simple to get going with, too and worked pretty quickly, so I often reach for it for a solo session if I don't want to take too much time getting there." – Rachel Worthington, Bedbible.
"On the whole. Lelo Soraya 2 is an amazing rabbit vibrator that I recommend to any woman looking to expand her collection and feel all those amazing sensations." – Jane Louis, Her Toys Review.
7

We-Vibe Touch X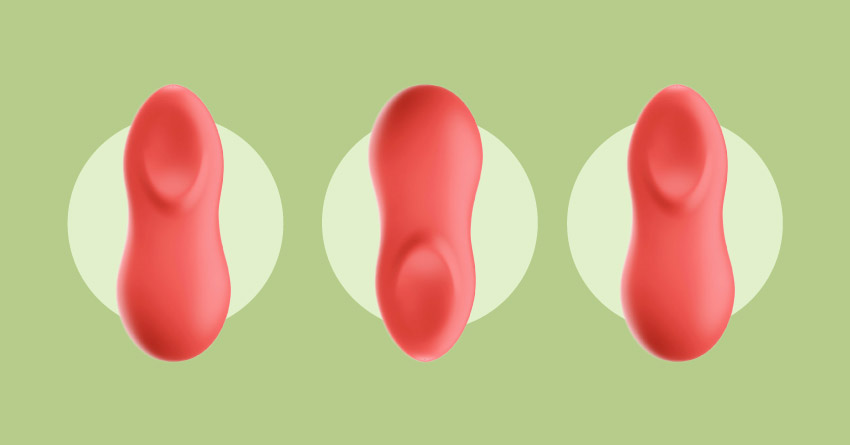 Another We-Vibe toy from our list, the We-Vibe Touch X, is as intense as the Tango X, but it has a flat shape with a subtle indent at the tip for targeted clitoral stimulation. You can hold it and press it in your clitoral nub or sit on it to grind your body like you're pillow humping. Aside from being a reliable clit vibe, you can also use it to relax your muscles, such as the ones from your nape or shoulders, thanks to its incredibly deep and rumbly vibrations.
Notable Reviews:
"I like how you can use the tip of the pebble vibrator for different sensations, that the ergonomic shape fits the palm of my hand nicely and also works well between bodies mid-sex, plus that the rumbly vibrations don't desensitize the clitoris like other competitors." – Ness Cooper, Marie Claire UK.
"A flawless toy in regards to both functionality and appearance, the Touch X gives me some amazing orgasms too, and while its shape allows it to stay super versatile, I must say I have a particular affinity for its squishy tip." – Grace, Princess Previews.
"The We-Vibe Touch X is a fine piece of engineering. I love it more than the previous version, which is saying a lot. It's strong, waterproof, rechargeable, rumbly, and oh-so-gorgeous." – Ruby, Miss Ruby Reviews.
8

Romp Wave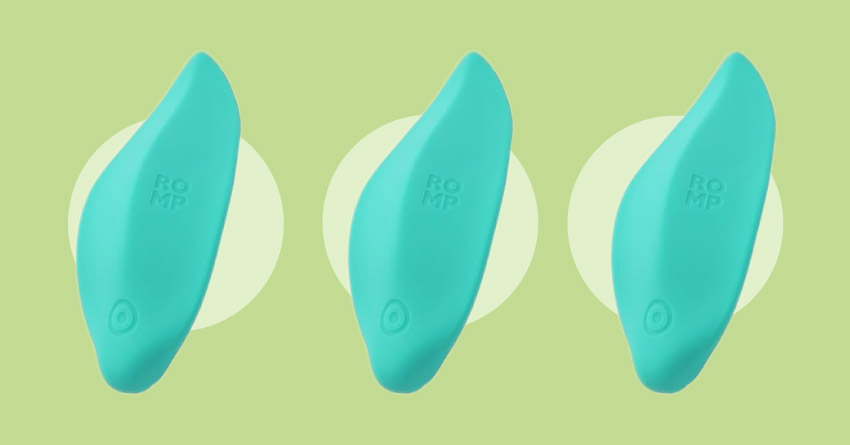 Wanna try out a lay-on vibrator like the We-Vibe Touch X but don't have the budget to get it? You can go with more affordable options, like the Romp Wave. Don't let its dainty size fool you; it comes with strong vibrations that'll send waves of pleasure! It's whisper-quiet, waterproof, and has 6 vibration modes + 4 vibration patterns.
Notable Reviews:
"ROMP has a variety of well-designed and affordable vibrators, and I think the Romp Wave is one of the greats! I appreciate that the design is somewhat neutral and fits all body contours. It is an excellent toy for those who prefer grinding/humping clitoral stimulation, and I found it to be the perfect size and shape to fit my palm nicely as a companion to performing oral." – Morgan Harsh, Bedbible.
"Overall I love the Wave – not for my body personally, as I just need more oomph than it can give, but I feel good about the quality of the product, and I can tell that it's going to be great for many other people. It's a toy that I feel confident in recommending, and ROMP is a brand I feel good working with." – Laura, SexBloggess.
"Wave's biggest redeeming point is that it's so flat. It's very easy to sit on. If you want to explore getting your butthole vibrated, or even indirect prostate vibration, then I'd tell you to check out the Romp Wave." – Felicity, Phallophile Reviews.
Takeaway
Whew, what a list! You only live once, so you better spend that time trying out vibrators that'll take you to orgasmic heavens. You can order these pleasure devices at Lauvette, the trusted sex toy shop in the Philippines. If you want to see other bestselling vibrators, check out our vibrator product page for more deets. Happy shopping!